Our mission: we provide more safety in dynamic sports!
Dainese is a designer and manufacturer of the most effective safety solutions for everyone who constantly strives to surpass their previous performances by continuously pushing their bodies and minds to the limits. We started in motorbike racing and are now also active in alpine skiing, mountain biking, competitive sailing and even space missions.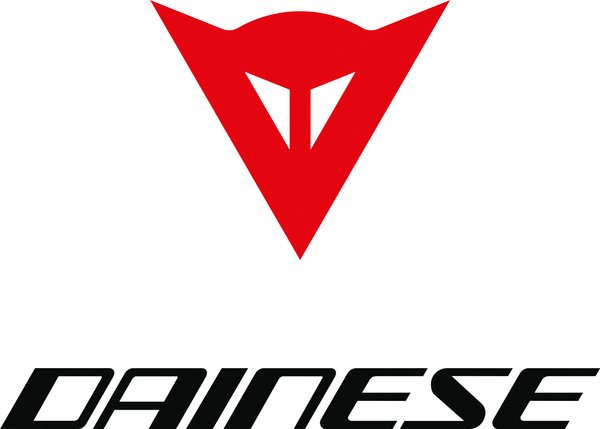 Born out of passion
Lino Dainese, an absolute motorbike enthusiast, founded the company in 1972 at the age of 24. As well as having a huge interest in contemporary art and design, he has an irrepressible curiosity and passion for research that still defines his life today.
The Dainese values
The courage to take risks. To follow a hunch. Not to give up when others say that it's impossible. The courage to create protective clothing that's both lighter and stronger. To develop an airbag system for motorcyclists, that's contained within clothing – allowing total freedom of movement while providing unimaginable levels of protection. A spacesuit that reproduces the stresses of gravity on the body, regardless of an astronaut's position within the International Space Station. Something that isn't also bulky and doesn't restrict movement (it's not called SkinSuit for nothing).
Inspired by people, we do our utmost to develop solutions that help courageous people perform at their best in maximum comfort and safety. We don't let any technology, convention or tradition limit this potential or limit our own curiosity and creativity, but rather, we invest all of our resources, time and ingenuity to deliver life-saving, masterful and horizon-expanding solutions.
Dainese has always been driven by the passion shared by true sports enthusiasts. We're committed to our unique track record. We're proud of our reputation and credibility. Because we experience our products alongside our customers and champions, we're openly and sincerely committed to continually promoting our performance package. This can be seen in every area – from award-winning innovation and design through to materials and construction. No matter what sport it is, fans know that our standards match their ambitions.
Dainese focuses on relentlessly improving safety, performance and comfort. For the thrill of winning, and also the joy of living. That's why, throughout our history, we've been creating innovation upon innovation. Based on passion, teamwork and the determination to both achieve excellence and make our business truly competitive and accessible. So that it's widely available. To raise performance standards and save lives. To lead where others follow.
We're scientists and engineers. We understand how form follows function. We're also Italian, so we don't choose between innovation and style. Or fun. From artistic graphics and kaleidoscopic colours through to ergonomic fits and vintage silhouettes of timeless classics, all created from the natural leather that started it all off. This is because style is a statement of who we are and how we feel. And we live it with individuality, expression, exuberance, flair.... After all, that's what the sports we love are all about.
---
The evolution of back protectors
---
---
The Louis range
Find your favourite Dainese items in the online store or in your Louis branch.