Yamaha XVS 950 Midnight Star – Louis Special Custom Bike
Good value for money and "grown-up" specs make this mid-range cruiser a fantastic basis for a spot of visual tuning and some technical refinements. We have given the XVS 950 an extra helping of bling and at the same time enhanced its touring credentials.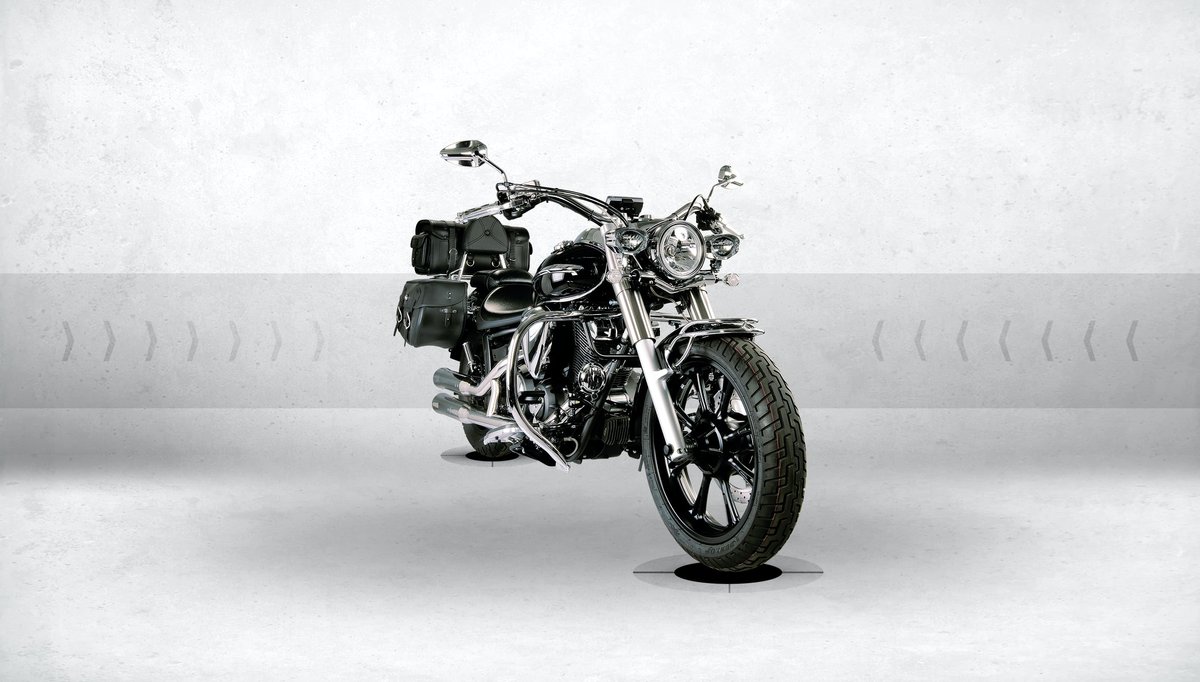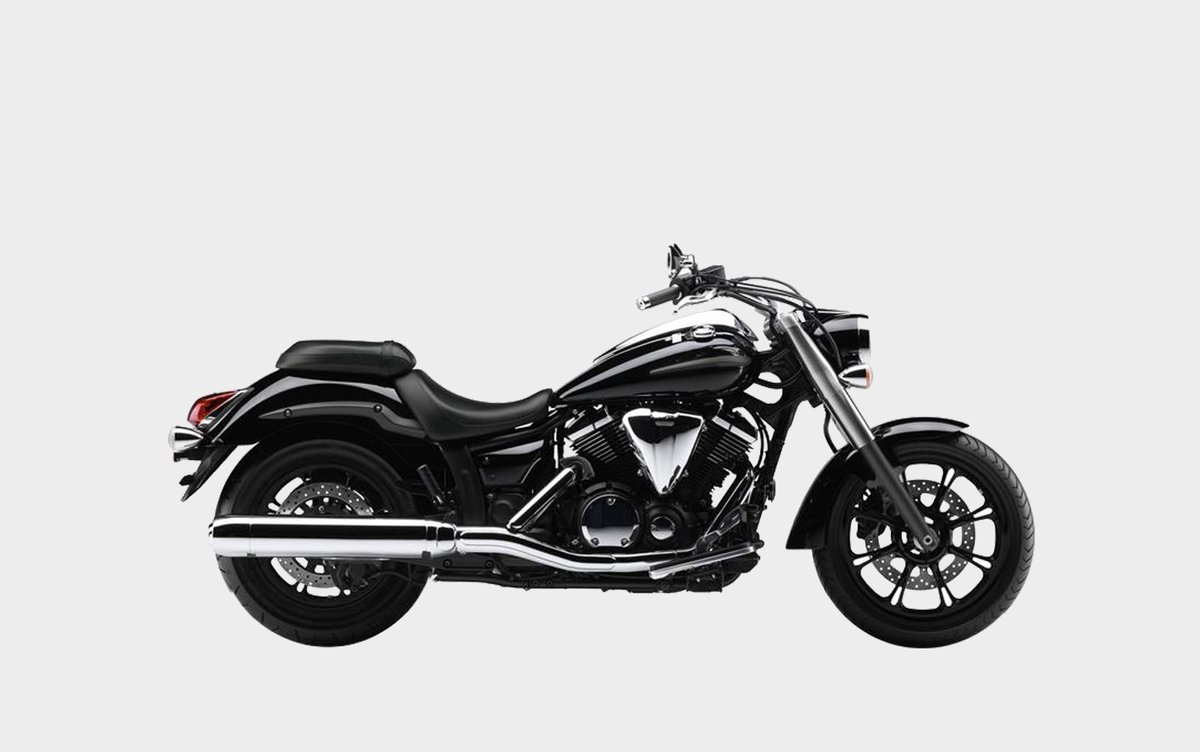 Yamaha XVS 950 Midnight Star
This "small" cruiser has been part of the Yamaha stable since 2009. The XVS 950 is amazingly nimble by cruiser standards.
The feel-good motorbike – Yamaha XVS 950 Midnight Star
The diminutive "Midnight Star" from Yamaha is certainly luxurious and comfortable for a mid-range machine. In spite of the long wheelbase, it's a joy to ride with its agility, relaxed riding position and torquey engine. Of course, the Midnight Star is a real feast for the eyes, parked outside your local ice cream parlour – but this machine also has plenty of touring potential.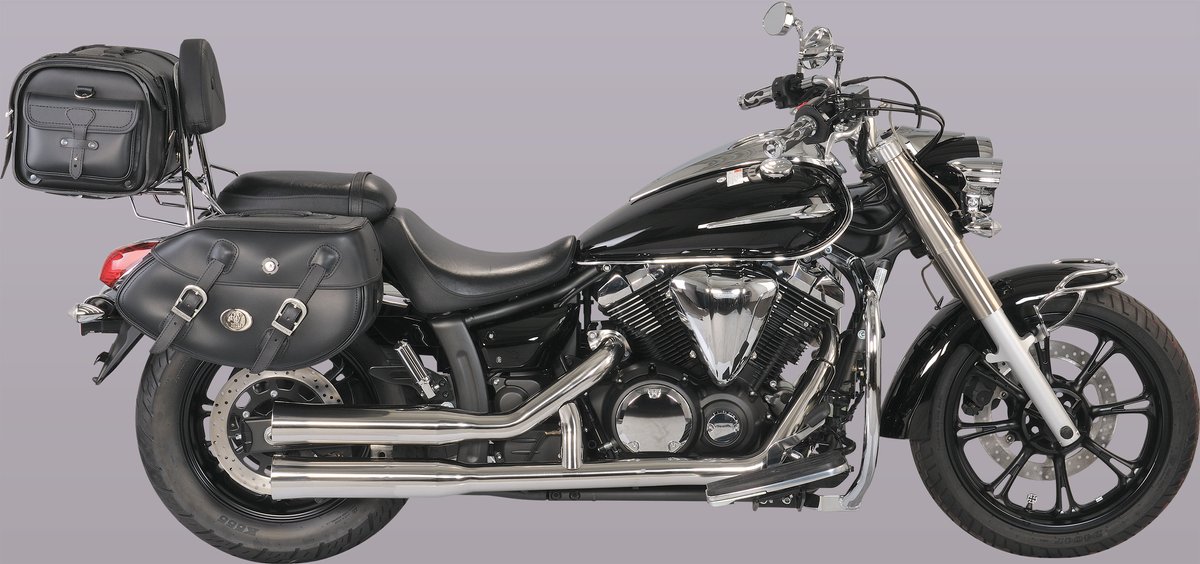 Customised cockpit
An ideal touring accessory is a somewhat flatter handlebar – the LSL "Butterfly" gives an extra-relaxed, confidence-inspiring king-of-the-highway feeling, and it blends perfectly with the original foot board. The rider's cockpit can be enhance with US-style mirrors (E-approved) and Custom Flame chrome grips. To install the grips, the throttle twistgrip needs to be filed down slightly, a job that must be done carefully, as the plastic is quite brittle. The chrome look is taken up on the pillion footrests and numerous details – a chrome tank surround lends the perfect finishing touch to the styling.
The overly large original exhaust, with its rather unattractive manifold design, is not the bike's best feature. In contrast, the finely styled stainless-steel (V4A) Falcon Double Groove system gives the Yamaha cruiser a whole new look and does justice to the engine's sound potential. Sturdy crash bars are a practical accessory on any bike – and they look great on a cruiser. For our Midnight Star we chose a particularly robust crash bar and a fender guard from Hepco & Becker.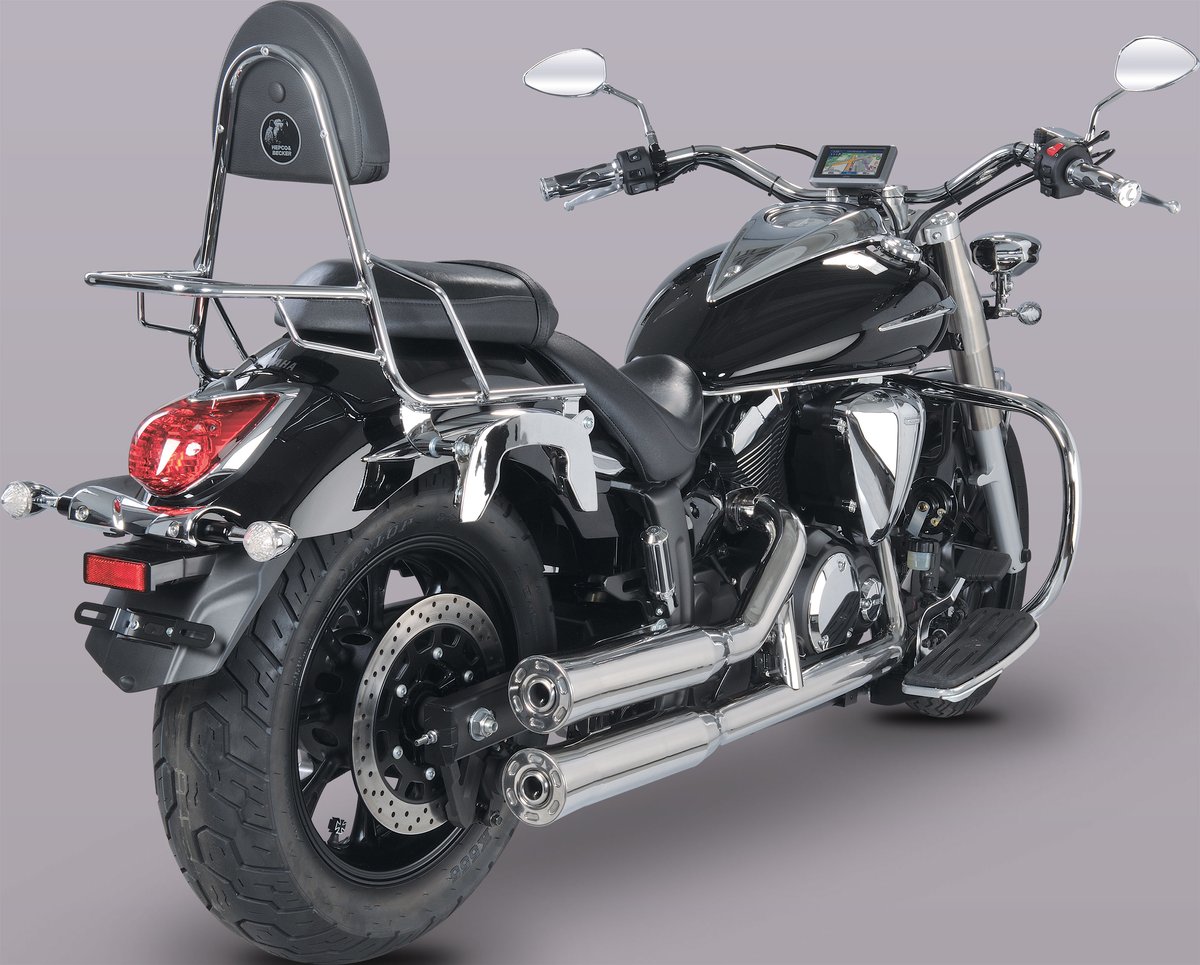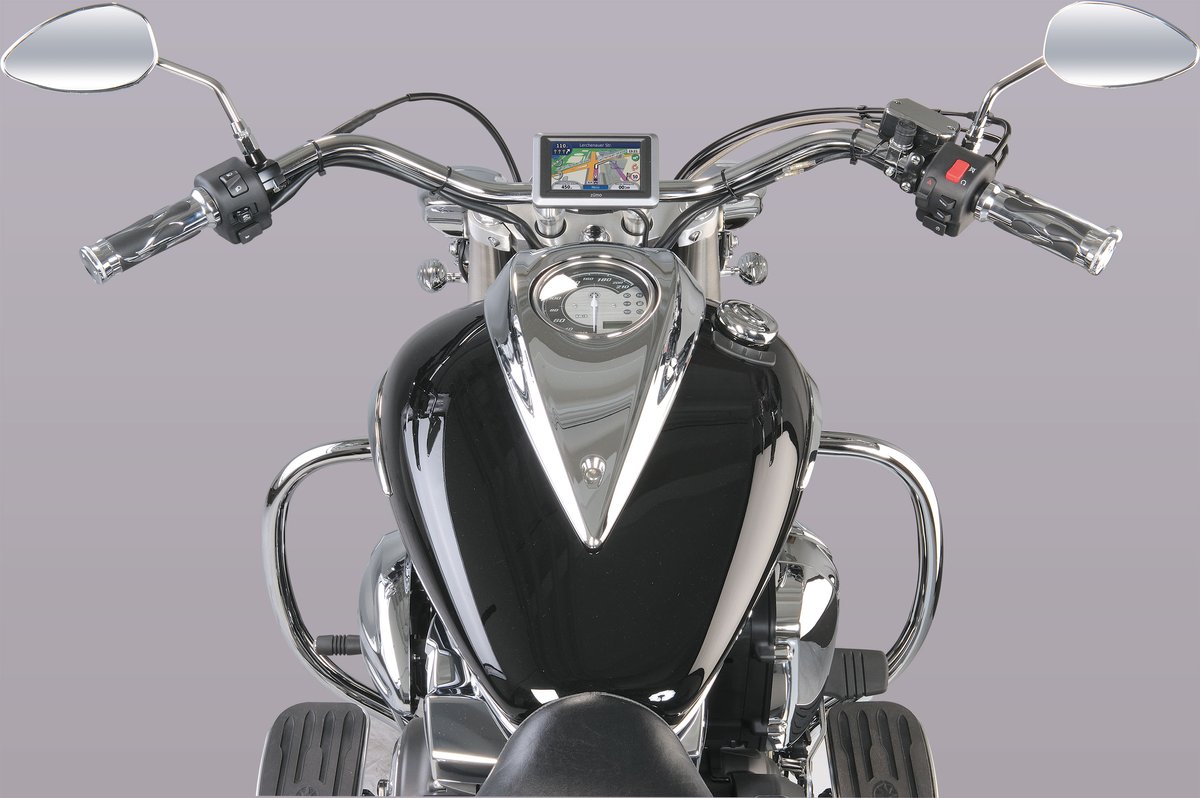 Stylish touring equipment
The luggage system is from the same leading maker. Sturdiness, top-class quality of make and user-friendliness are the distinguishing features of the lockable weatherproofed leather cases. On the Type "C" saddlebag holders, the cases simply slip effortlessly into their retainers – and with just a turn of the key, they are secured against theft and any annoying rattles. A sissy bar makes for enhanced comfort for your pillion passenger.
---
---