Suzuki SFV 650 Gladius – Louis Special Custom Bike
We make the Suzuki Gladius even more versatile and better suited to everyday riding.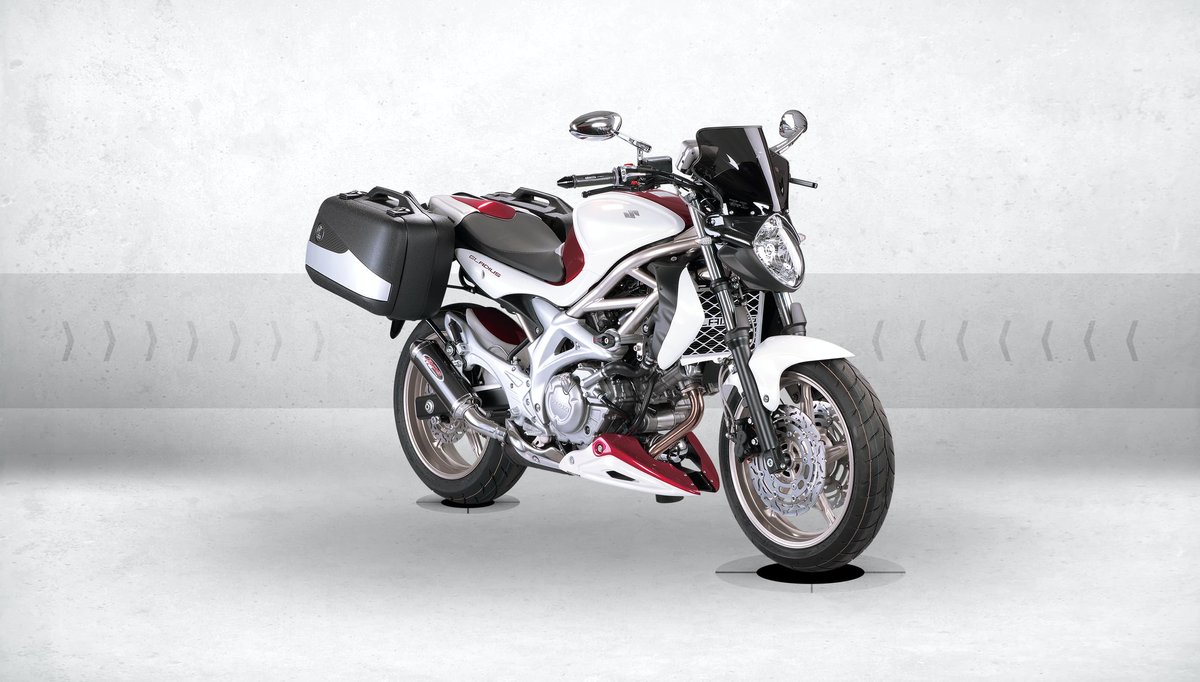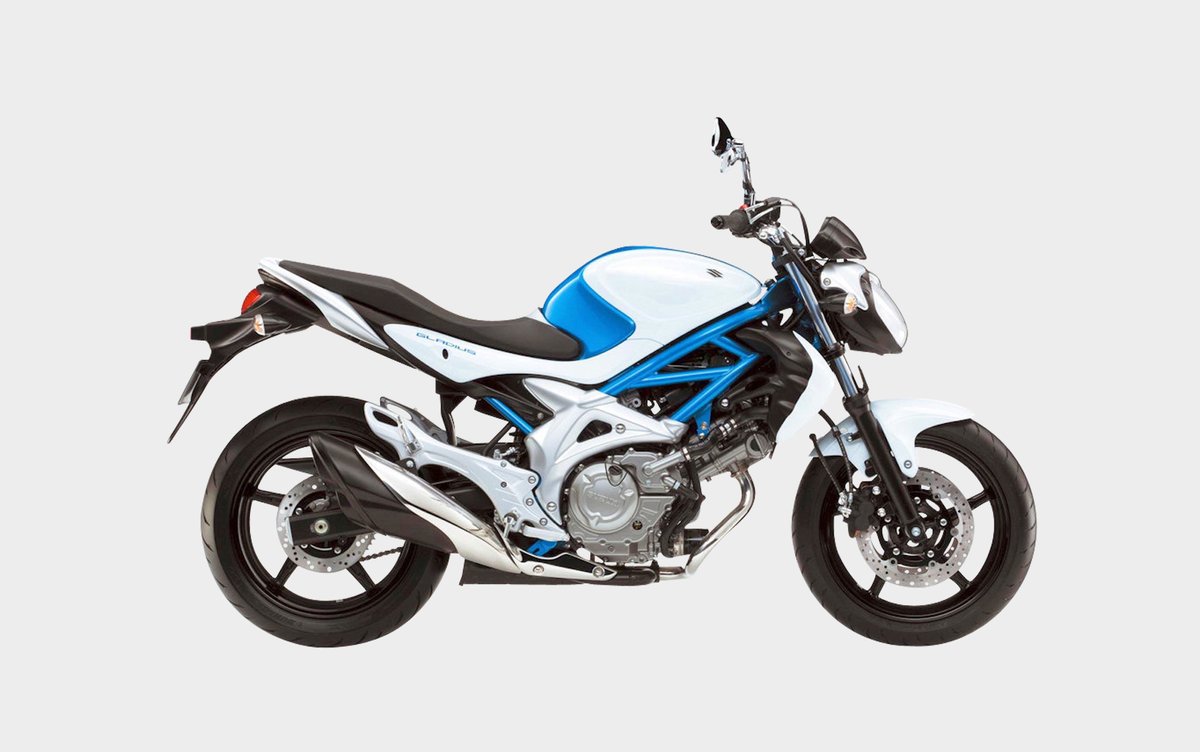 Suzuki SFV 650 Gladius
72 hp: Low weight, low seat height, high levels of fun for beginners and experienced riders alike.
Everyday biking fun – The Suzuki SFV 650 Gladius
"Gladius" is the name the Romans gave to the handy short sword wielded by their legionaries. Suzuki's agile 650 is the ideal "weapon" for the melee of modern urban traffic. The name is a perfect fit for this responsive and balanced bike, with added battle prowess coming from a power curve with controlled aggression. These are characteristics that also appeal to style-conscious female customers, particularly when the bike is beguilingly painted in a snappy pearl white and metallic magenta colour scheme.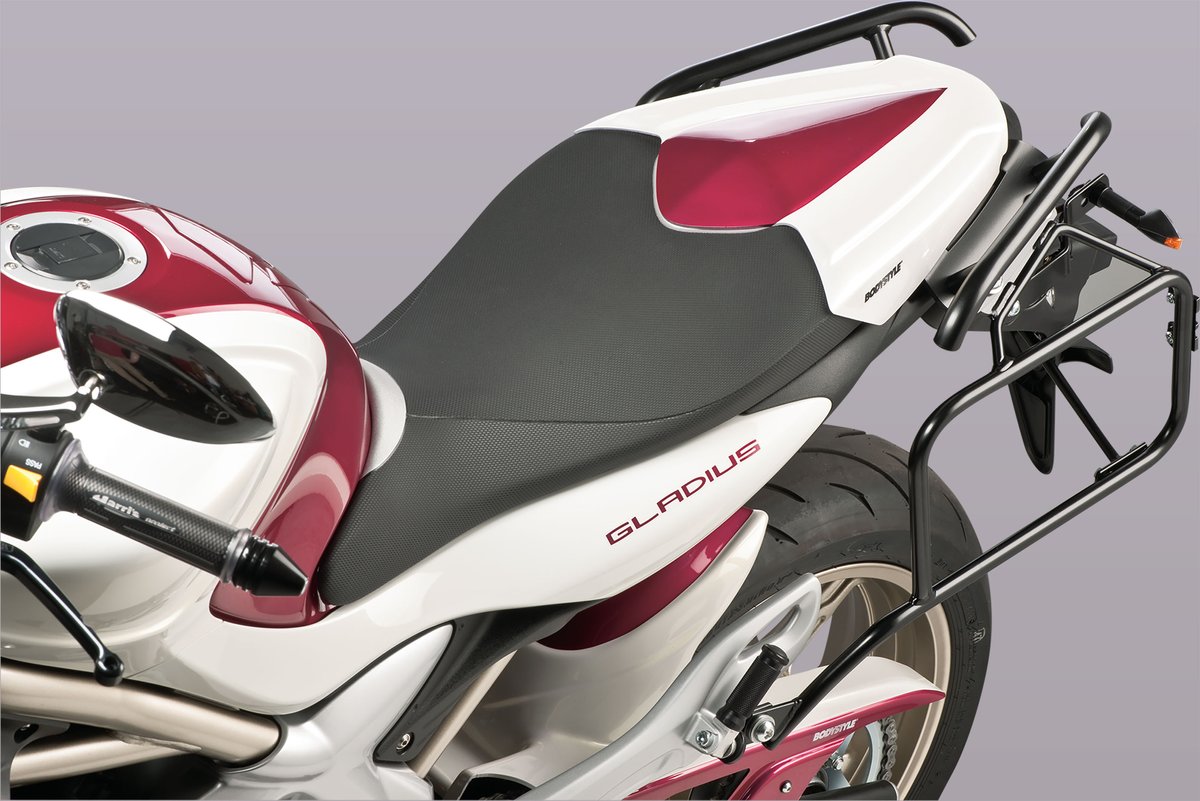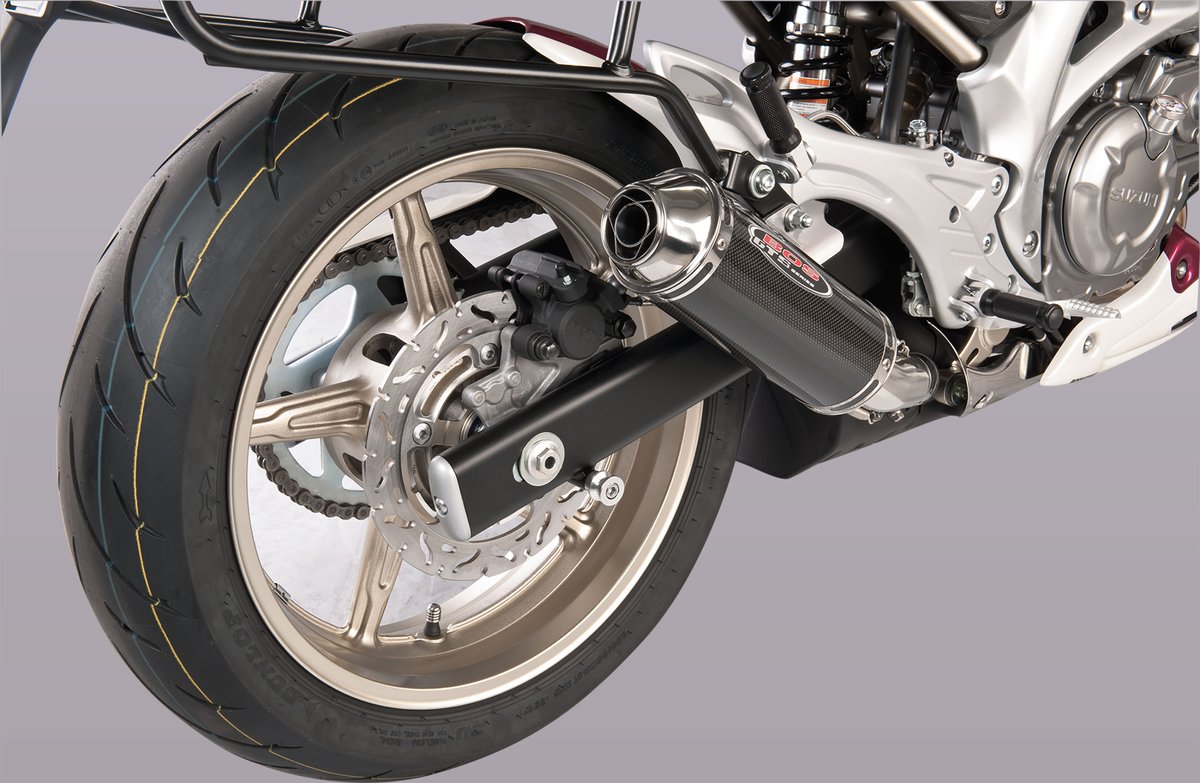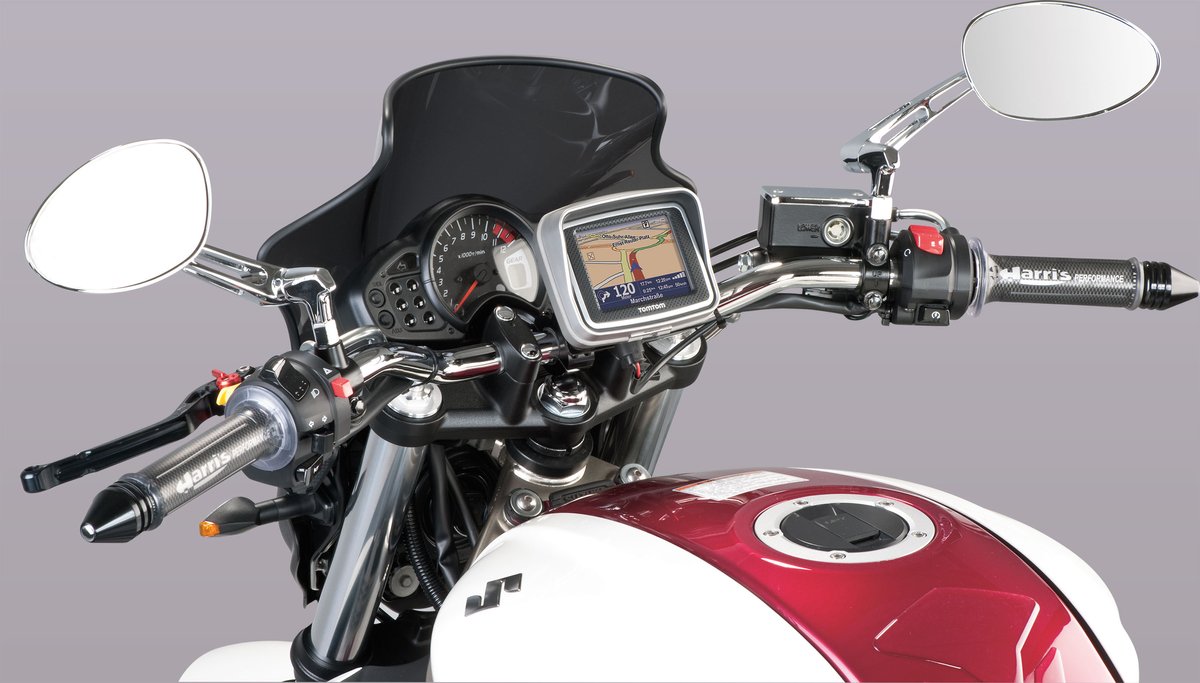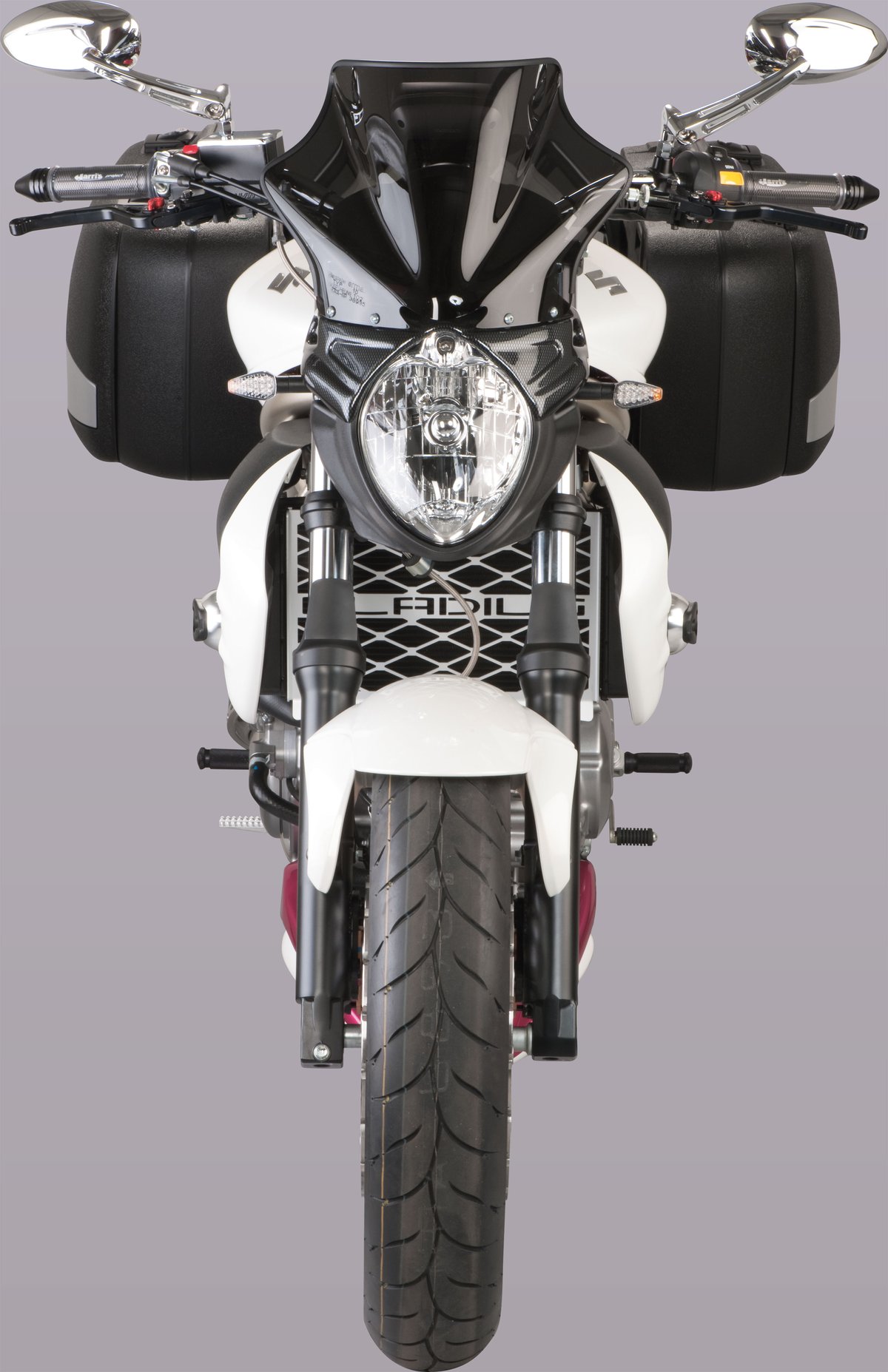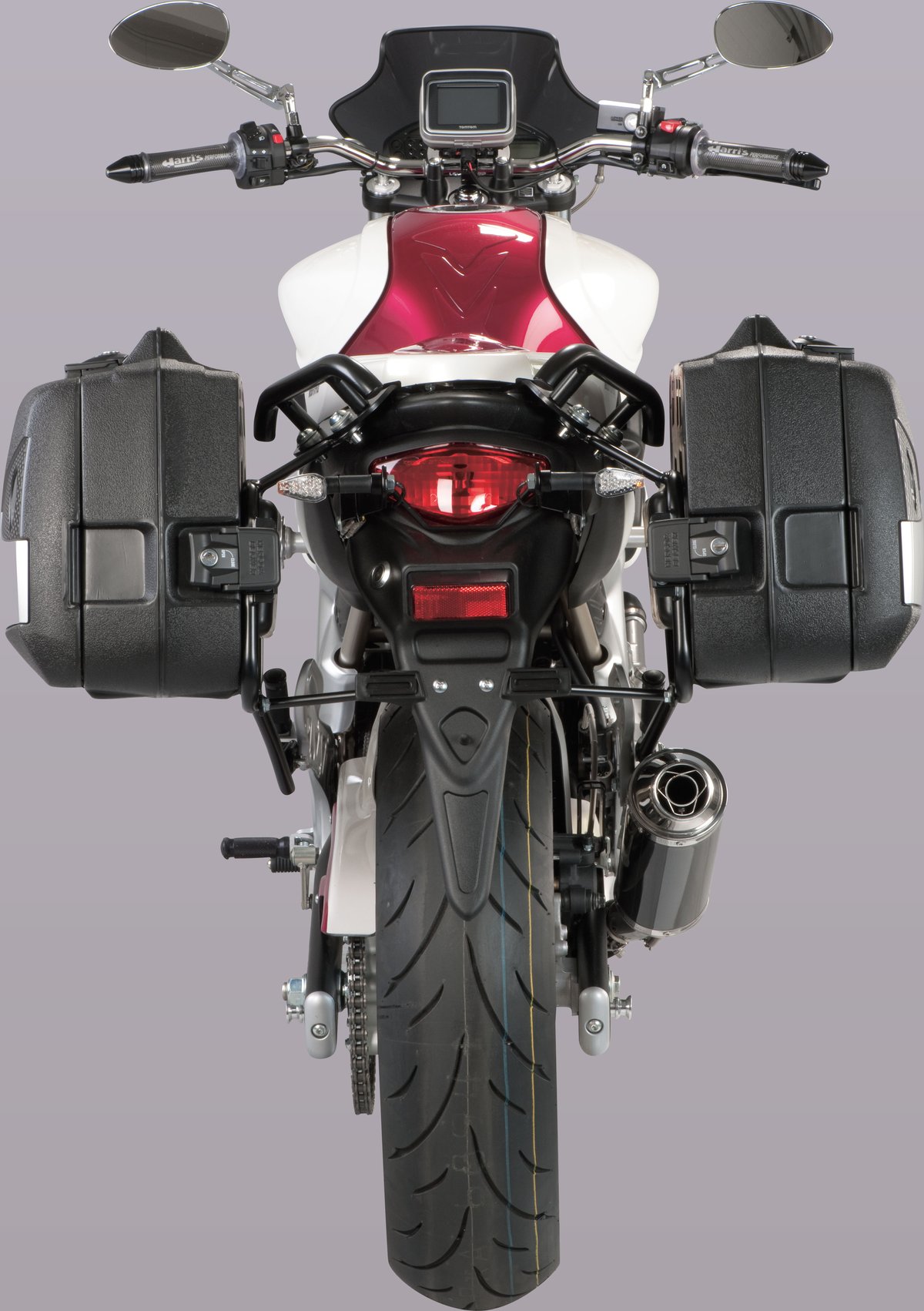 Distinctive looks and better everyday riding qualities: The Suzuki Gladius gets the Louis treatment
The SFV 650 is an extremely versatile bike. Whether you value customised looks or improved everyday utility, whether you want to kit it out for a grand tour or just give it a facelift, you can find a wide range of accessories for this crowd-pleasing machine that is as stylish as it is practical.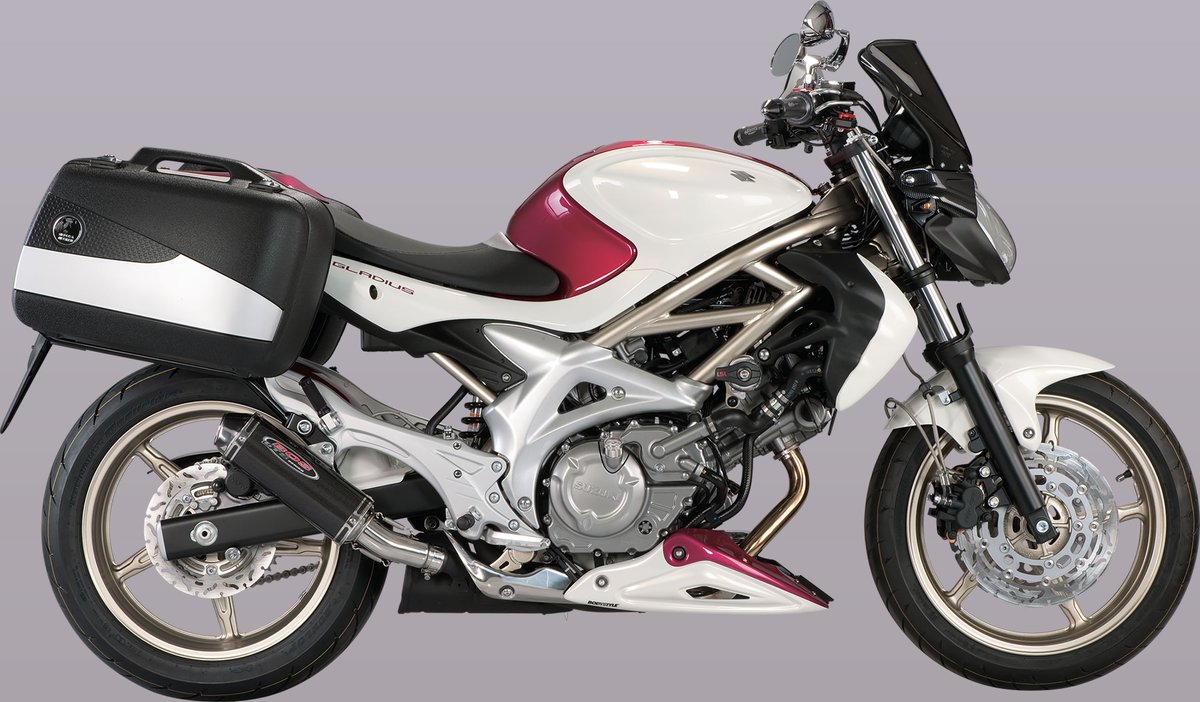 ---
---