Suzuki GSF 1250 S Bandit – Louis Special Custom Bike
Suzuki has been building this water-cooled all-rounder since 2007. We have given the classic big bike a new job description as a touring machine.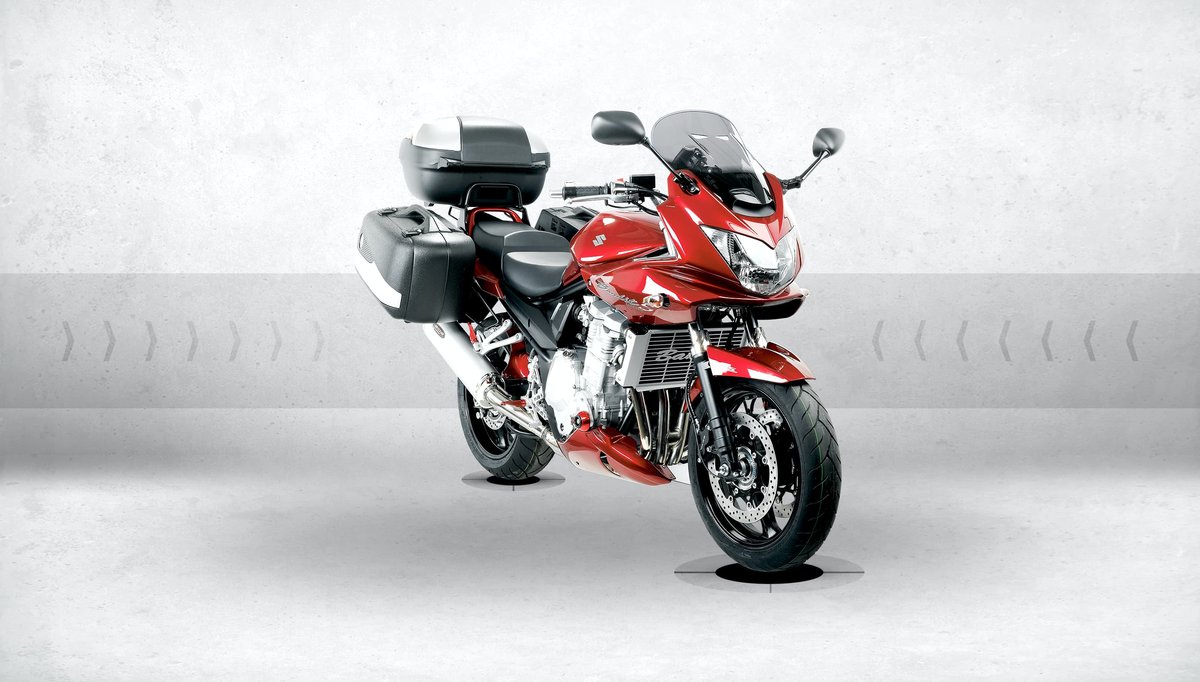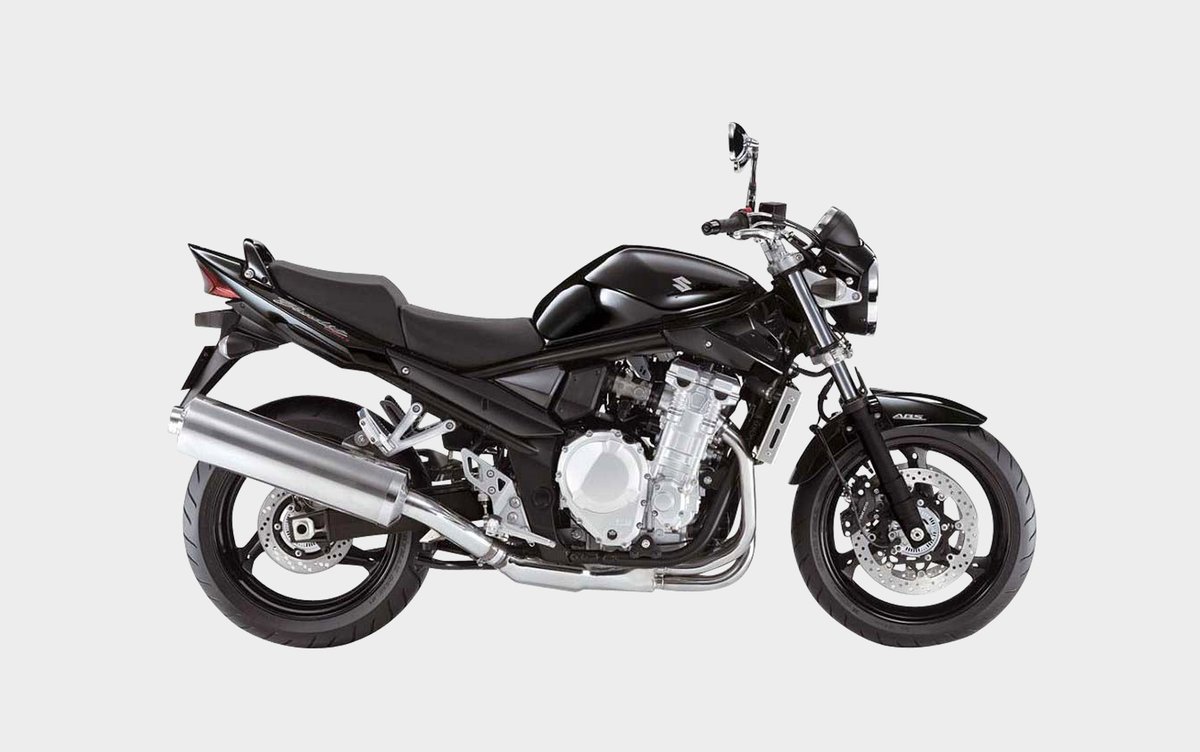 Suzuki GSF 1250 S Bandit
Finest Japanese four-cylinder engineering combined with perfect everyday utility. You simply can't get more motorcycle for your money.
For touring and every day – Suzuki GSF 1250 S Bandit
The new Bandit really can do anything: with classically balanced styling, it offers fantastic reliability, biking fun and comfort thanks to the combination of ABS, low-vibration, brawny engine, six-speed gearbox and hydraulic clutch. In the semi-faired S version, the Bandit also has excellent long-distance credentials. With the right accessories, it is quickly transformed into a fully fledged, sporty touring machine.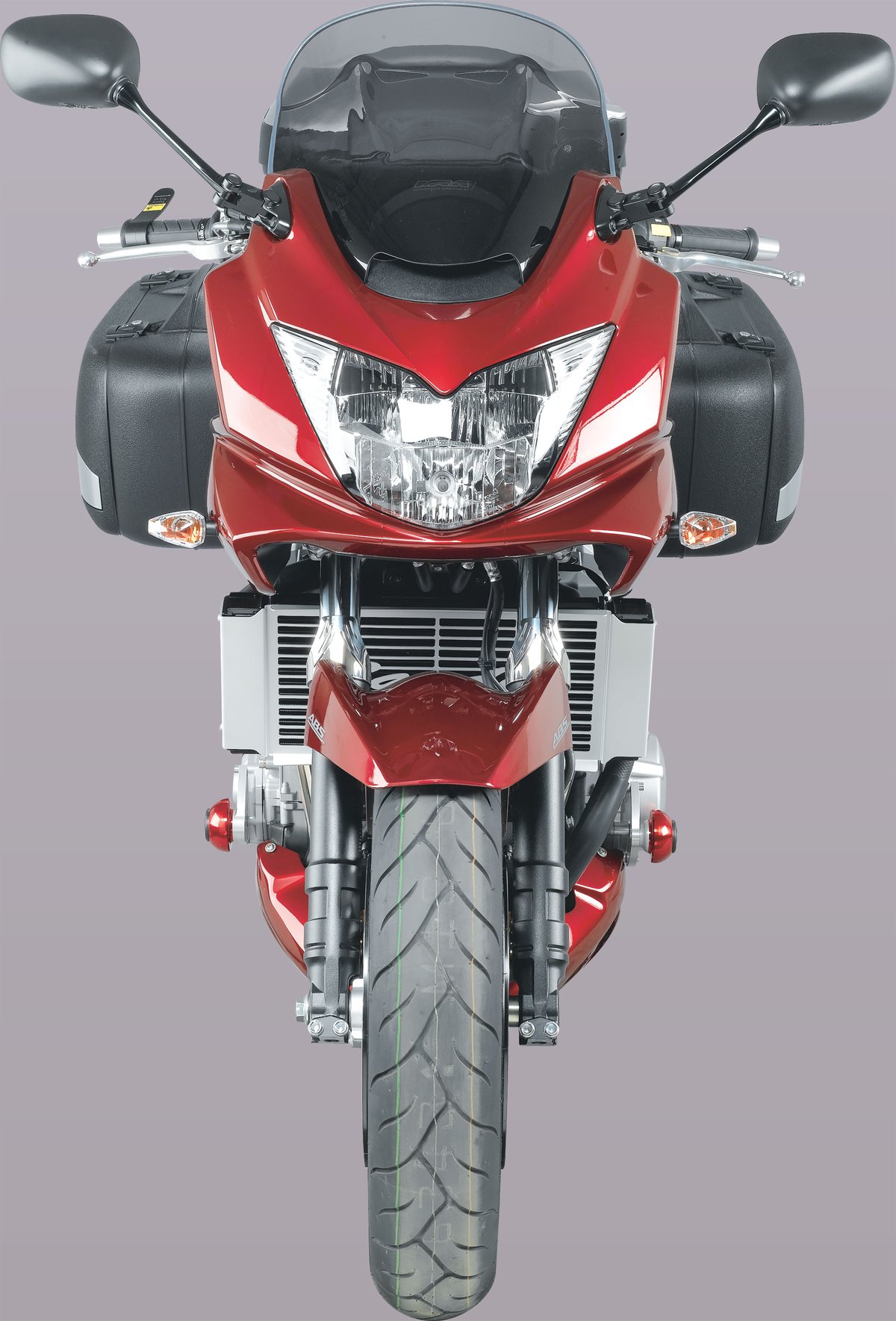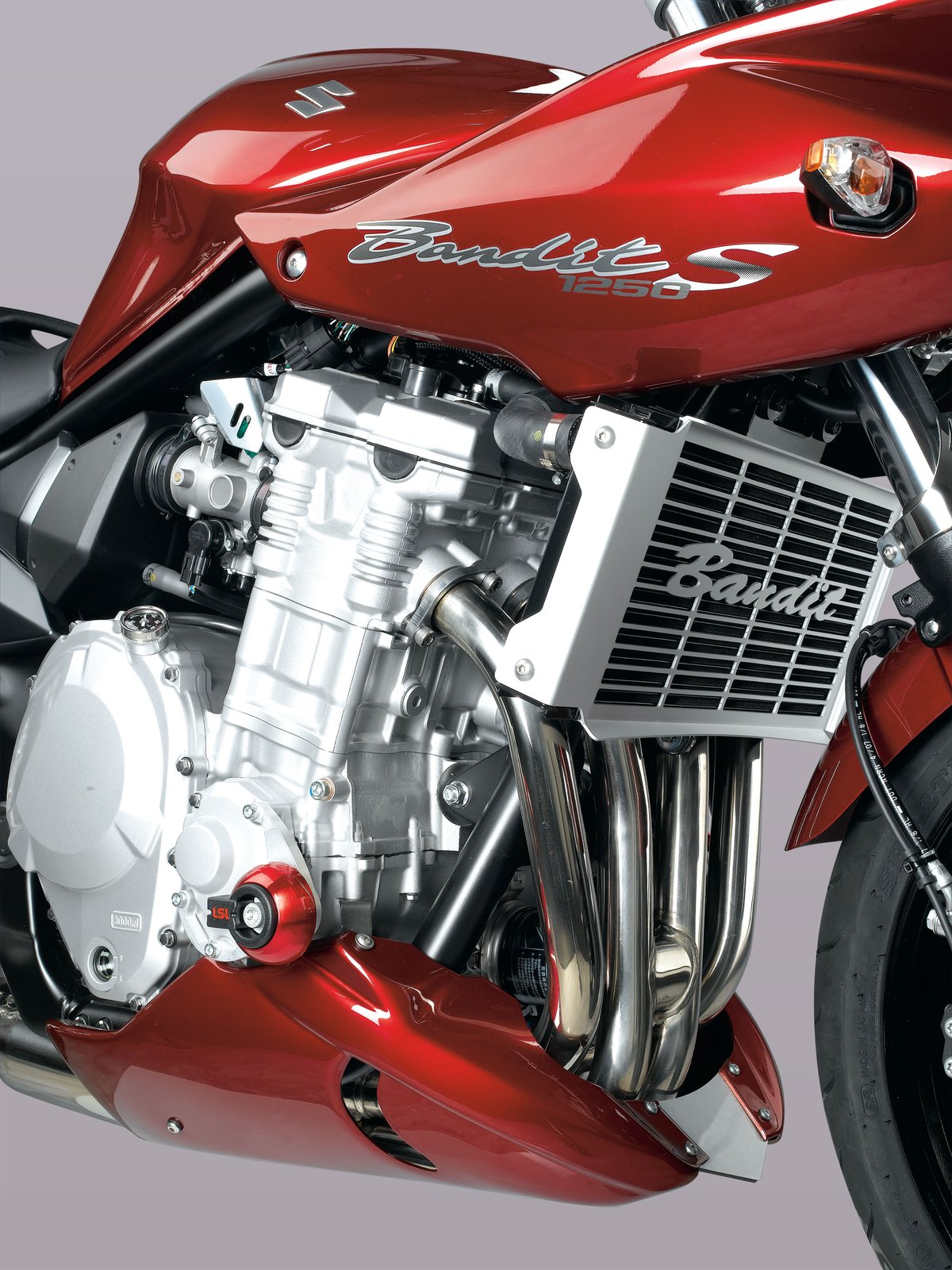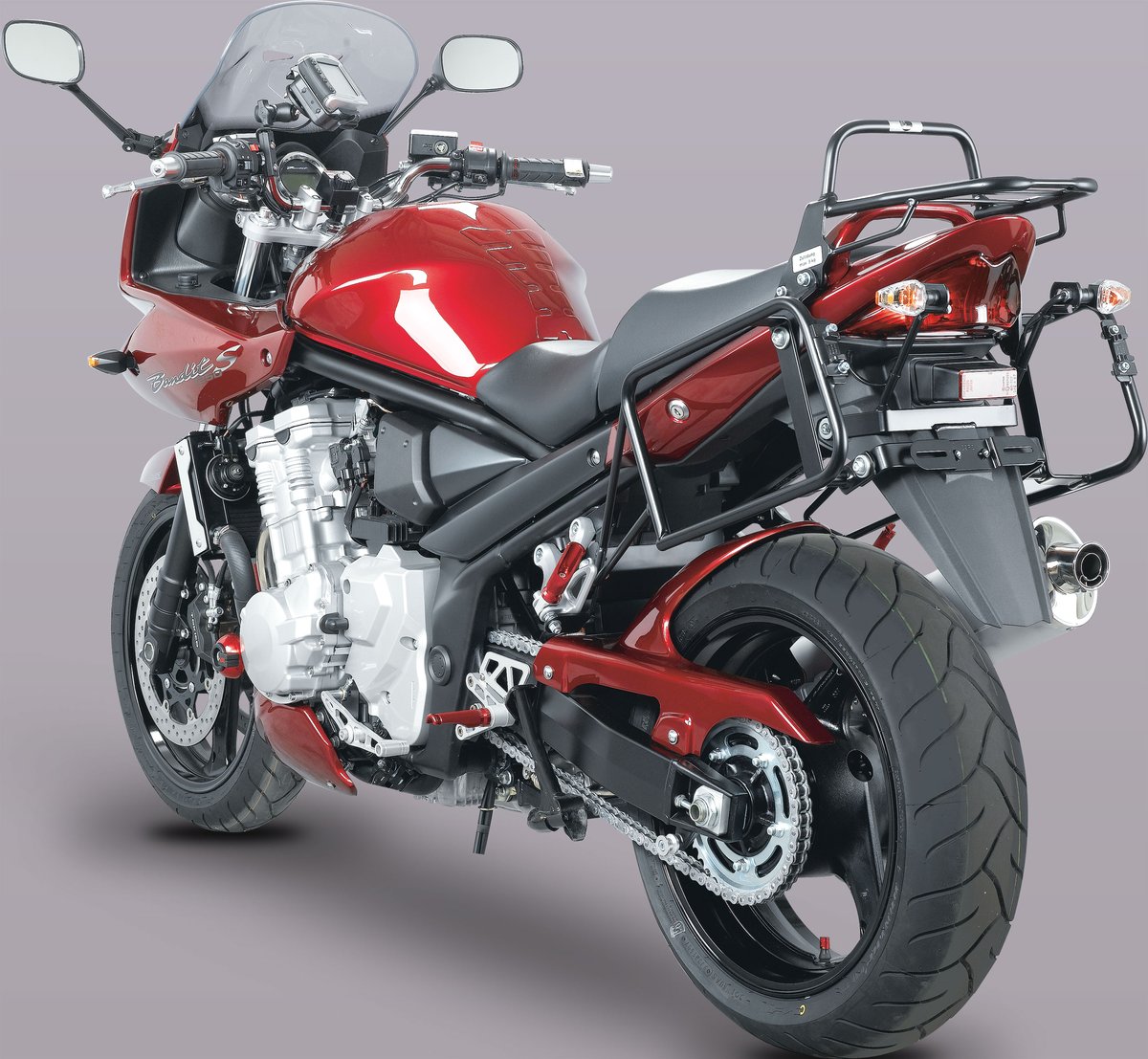 Ideal for holiday trips
A high-quality, sturdy luggage system from Hepco & Becker provides plenty of storage space, while the Lock-it system makes it easy to quickly remove the side carriers, e.g. on arrival at your holiday destination. An MRA touring windshield makes long motorway trips a lot more comfortable. Specially shaped air ducts in the windshield divert air streams away from the rider. An oil temperature gauge enables you to keep an eye on the engine temperature at all times. Heated grips make long tours in the colder months much more enjoyable. A relay (Order no. 10032035) is required for installing the grips. It is also easy to install a Euro socket in the semi-fairing, if you like.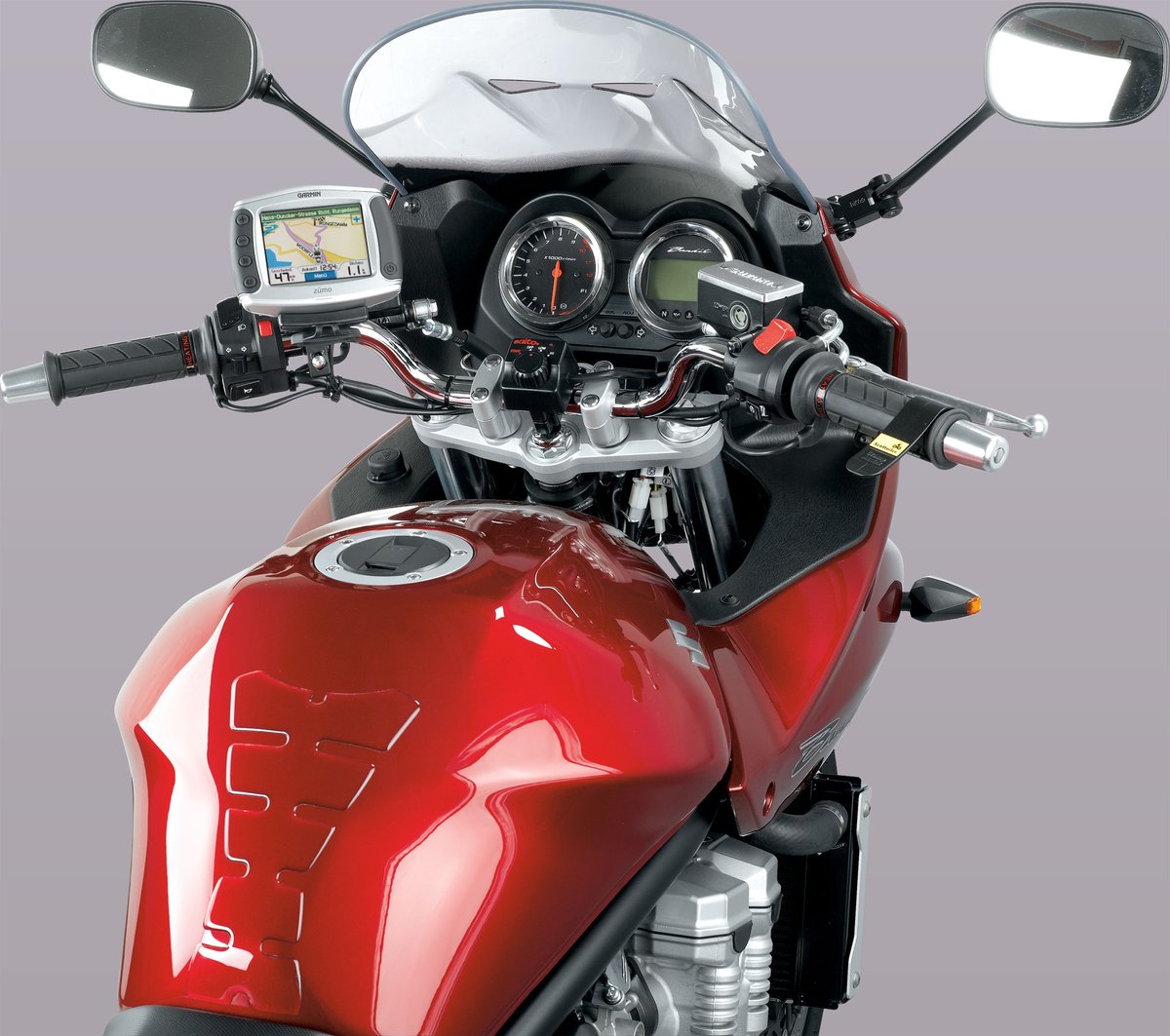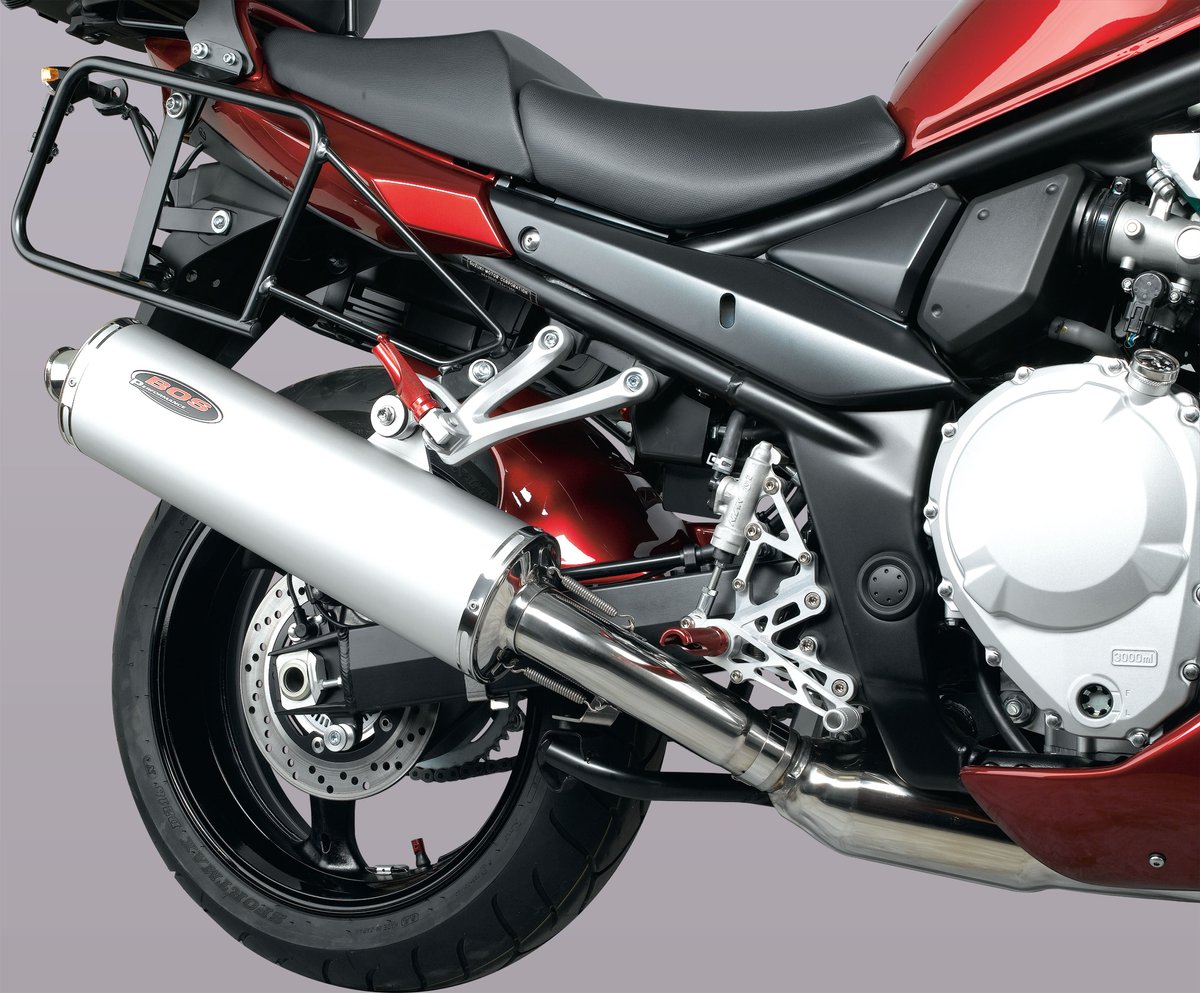 A feast for the eyes and ears
Our Bandit boasts a stylish outfit from Bodystyle. An LSL footrest system makes for a sportier riding position. Footrests, crash pads and valve caps colour-coordinated with the bike's paintwork, a transparent tank pad and understated mini turn signals complete the eye-catching clean look. The Suzi's original silencer is stainless steel, but does not offer a lot in terms of sound and styling. Our BOS silencer with EC type approval (the cat is retained) looks sportier. It also saves weight, delivers a good performance curve and sounds a lot more like a superbike!
---
---