Honda CBF 1000 – Louis Special Custom Bike
Comfortable riding position for rider and pillion passenger, effective wind protection, sturdy chassis, silky smooth and powerful engine – the CBF 1000 is an ideal candidate for conversion to a touring machine.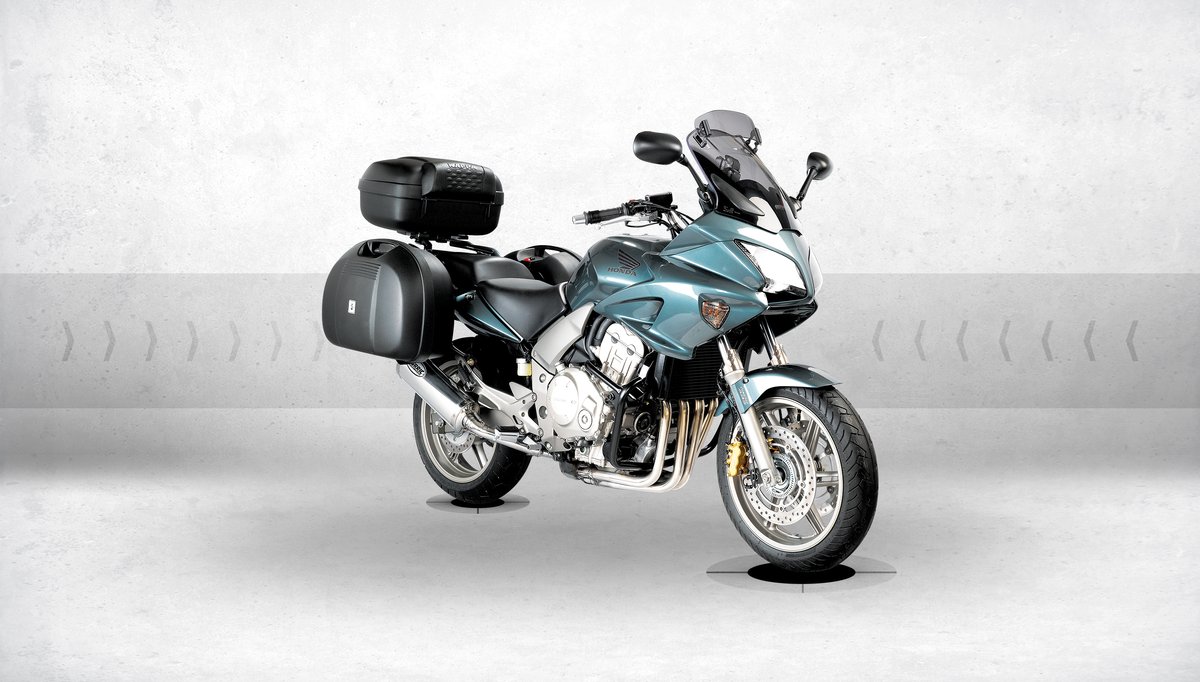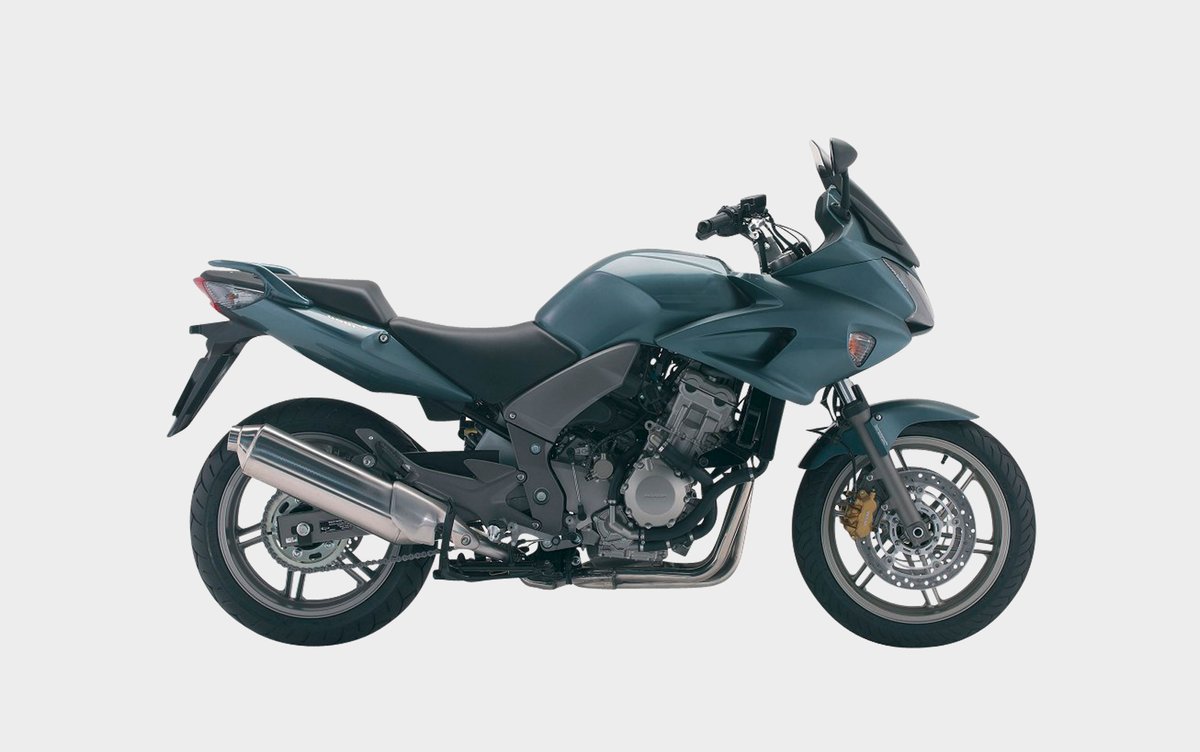 Honda CBF 1000
The big CBF, which was sold in Germany from 2006 to 2011, is a rock-solid all-round motorcycle.
Balanced performance – Honda CBF 1000 (2006–2011 models)
The all-round tourer in the Honda range does not boast an aggressive look or spectacular features – instead it impresses with virtues that have to be experienced rather than seen. Great riding comfort thanks to the adjustable seat and windshield plus balanced performance make this "sensible", lively Honda the ideal machine both for everyday biking and for long-distance touring.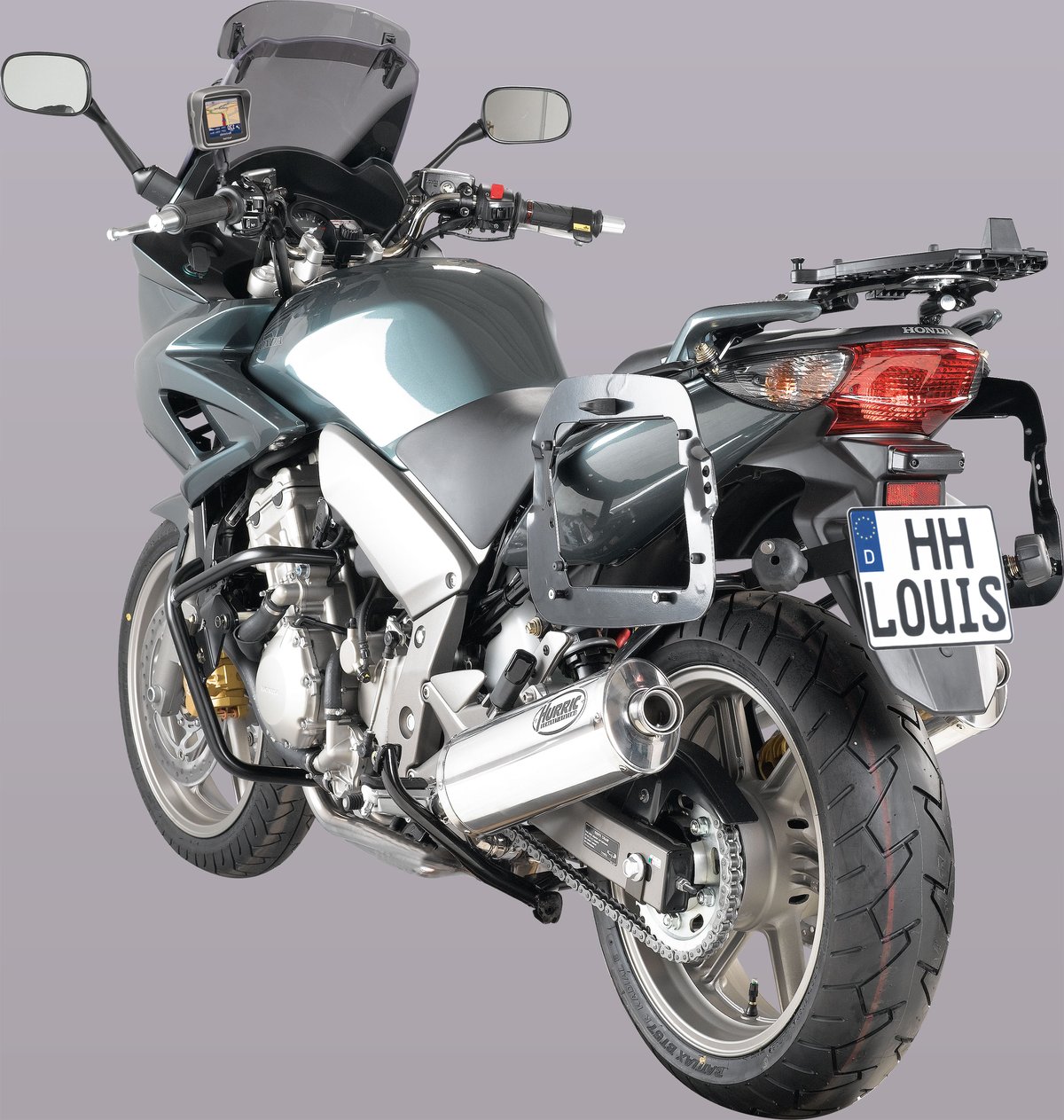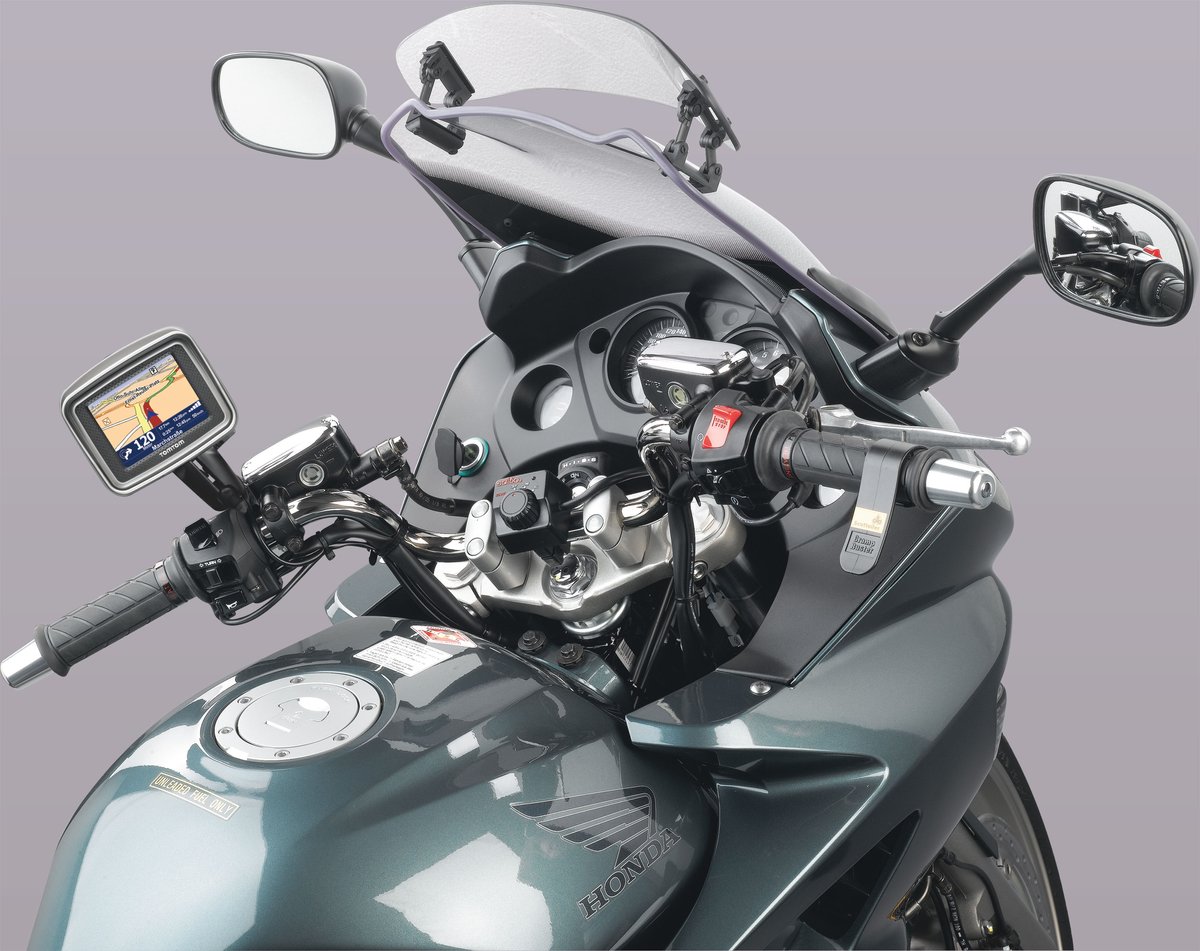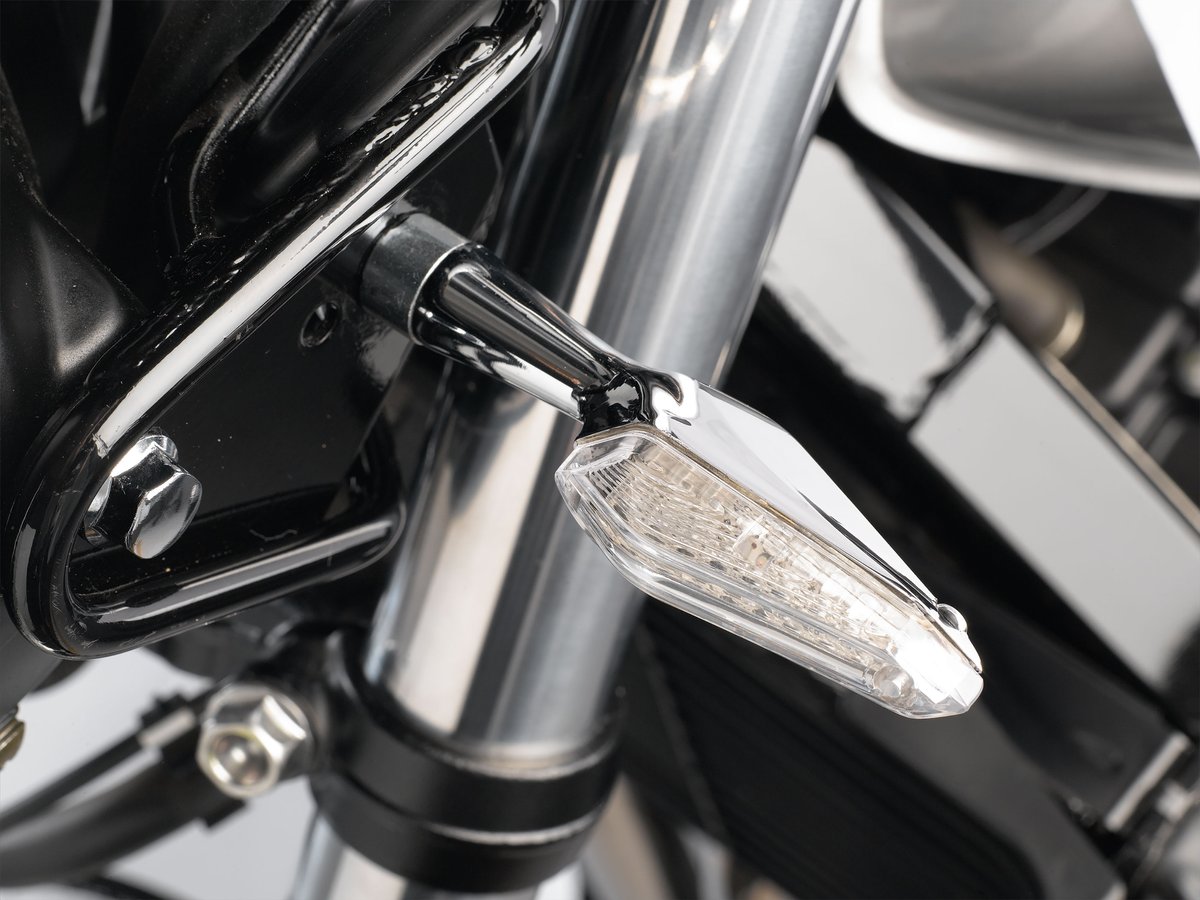 Greater comfort in any weather
Our extensive range of accessories increases the utility of this motorcycle even further. Highly effective heated grips protect you against frozen hands in the colder months. The easy-to-understand installation instructions enable hobby mechanics to connect up the grips via a relay to protect the motorcycle's electrical system. The grips themselves should be secured with special two-component adhesive. An MRA Vario windshield gives optimal protection against the airstream and air turbulence. A Euro socket is very handy for powering your mobile phone, MP3 player or flashlight. With "Pneu-Control" valve caps, you can see at a glance whether your tyres have lost pressure and need pumping up.
Plenty of storage space for touring
Storage space is a top priority on any all-round motorcycle. The top box can hold two helmets. Your pillion passenger will love the comfortable back cushion, while a reflector gives extra safety as well as adding a stylish touch to your top box. The SW-MOTECH "Quick-Lock" system makes it quick and easy to fit two side cases when you set off on holiday, and they are just as simple to remove again on reaching your destination – including the racks, of course. For "keyed alike" convenience, you will need to order a set of three locks for your cases.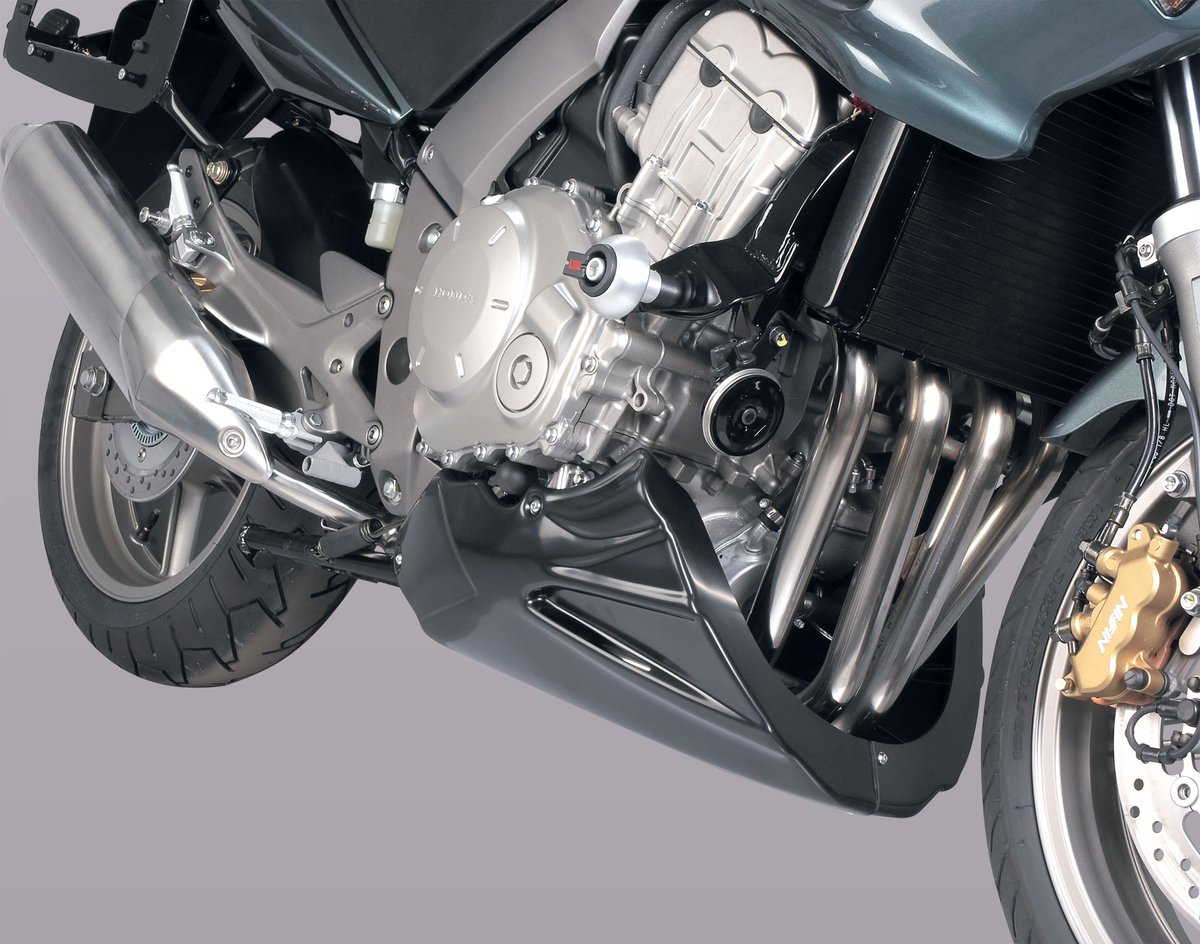 Grease the chain, Scotty
Greasing your chain is a tiresome but essential job if you use your motorcycle a lot. But the Louis Special Edition "Scottoiler" does the job for you without even getting your hands dirty. It's an investment that pays for itself because a perfectly lubricated chain will run smoother and a lot longer before it needs replacing. The Scottoiler can, for example, be fitted to the left frame cover above the footrest wing for easy access.
A few stylish additions to a touring bike are always a plus. A belly pan and rear hugger from Bodystyle, attractive bar ends and stainless steel fork protectors give the Honda a more exciting look. The handlebar vibration dampers are installed in the original handlebar threads with spacers, for which aluminium spacer sleeves (Order no. 10020908) can be used. A Hurric RAC 1 rear silencer and aluminium footrests from LSL add another sporty touch to the CBF 1000.
---
---