Just like the grown-ups – motorcycle clothing for youngsters
When children sit on the back of a motorcycle, they need the same protection as an adult passenger. And there are a few extra things to consider, too. Here we tell you what these are and what gear you can find at Louis.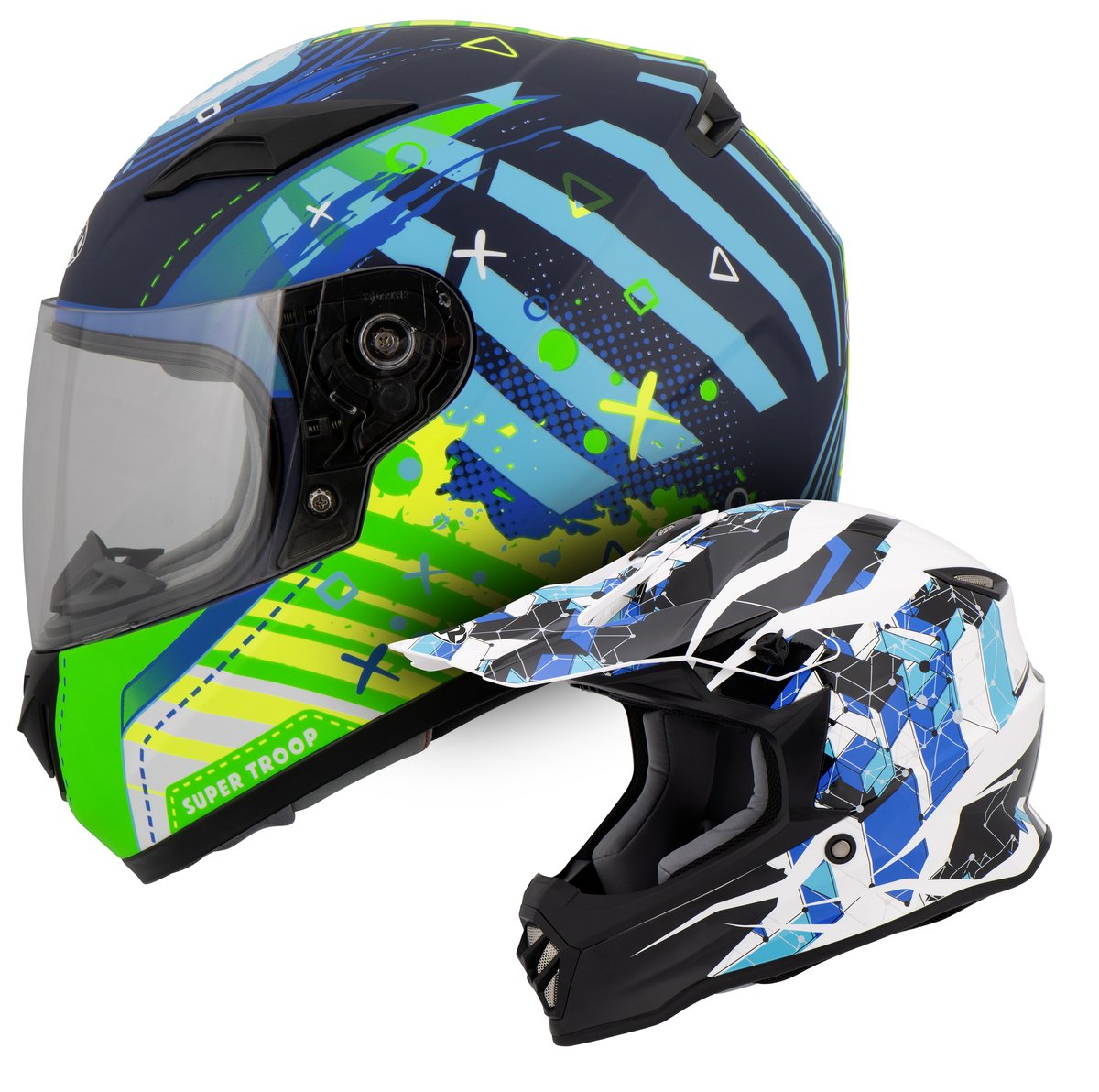 Children's motorcycle helmets
A child's neck muscles are not as strong as those of an adult. So children's helmets should be as lightweight as possible – or at least considerably lighter than an adult helmet. Chin strap, visor and ventilation should be simple to use. It's best to practice before setting off on your first ride together. The same applies to goggles, which are absolutely essential with a motocross helmet. When buying a children's helmet, it's especially important to try on a number of different helmets until you find the ideal one. The best thing is to get expert advice at a Louis store.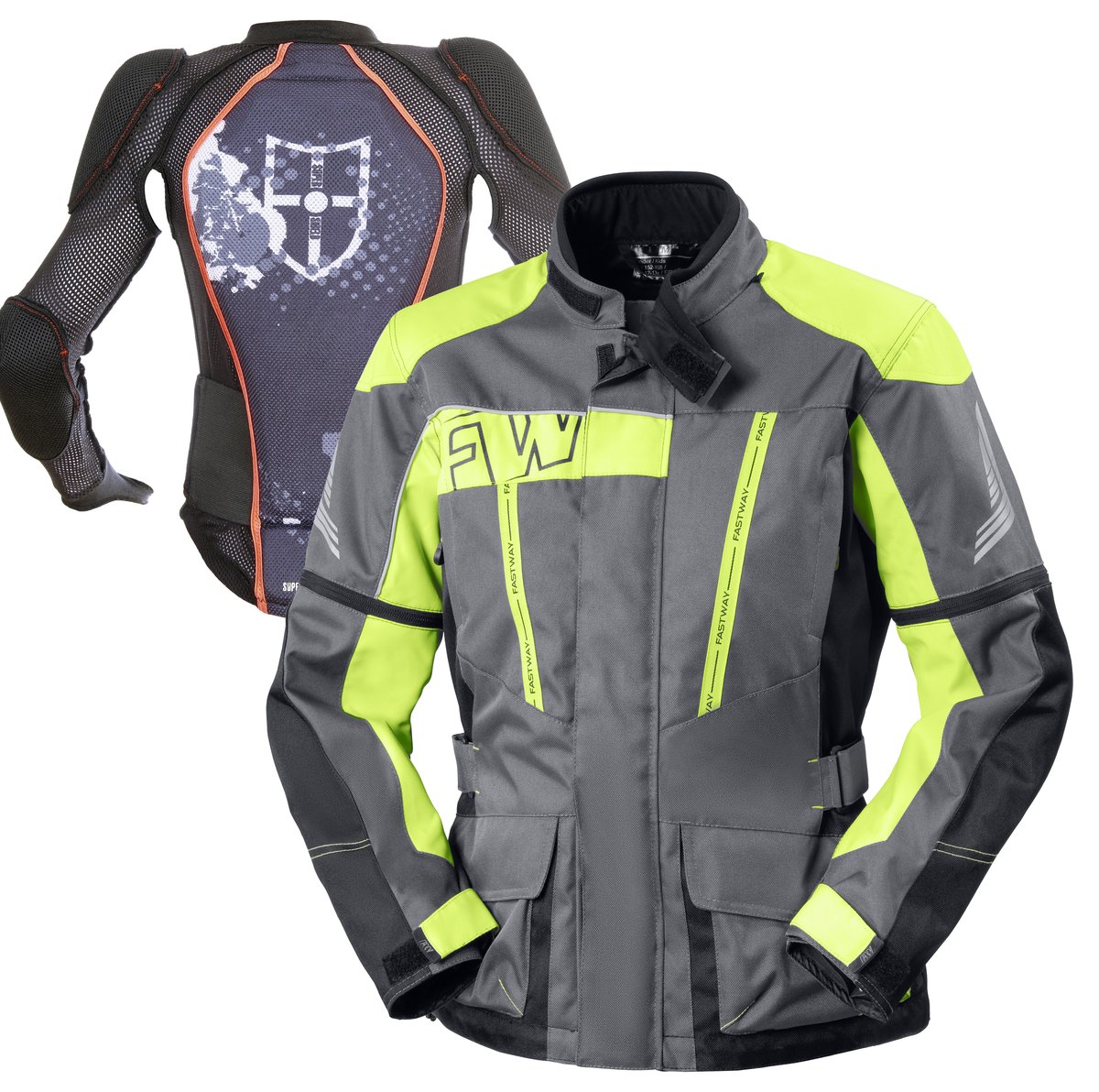 Children's motorcycle jackets, trousers and protectors
Tempting as it is to buy a jacket and trousers that "allow some growing room", if they are too big, the protectors would slip in the event of an accident and no longer give effective protection. So it's very important to make sure that jacket and trousers are a good fit. An alternative worth considering is a separate protector jacket, like young motocross riders often wear. Louis also supplies knee protectors and neck braces for young off-road bikers. Important for longer trips: Remember that children get cold more quickly because they have less body mass and a thinner fat layer. Children's clothing must both protect against injuries and keep out the wind and cold. So think about a warm base layer, too.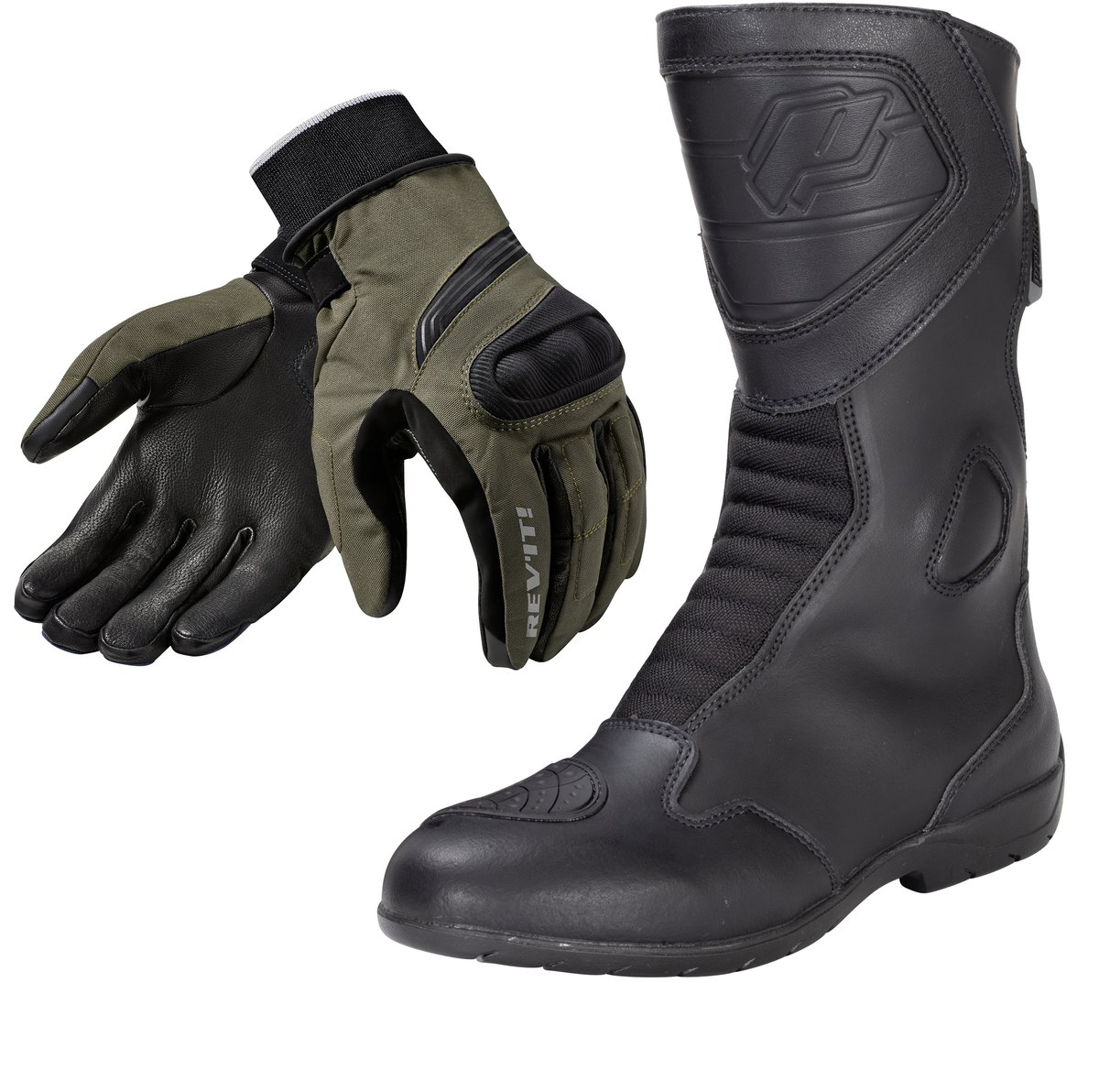 Children's motorcycle gloves and boots
Just like adults, children need gloves that protect and keep their hands warm. At the same time, they must be able to operate the helmet visor and also hold on tight. This is only possible with gloves which have fingers, rather than mittens. Check that the gloves have a secure wrist fastening (hook-and-loop) to prevent accidental pulling off. A strong sole plus ankle and shin protection: what's good for adults is good for youngsters. Children's boots also serve the double purpose of protection and keeping small feet warm and dry. For young motocross bikers, sturdy footwear is actually the most important item of gear after the helmet.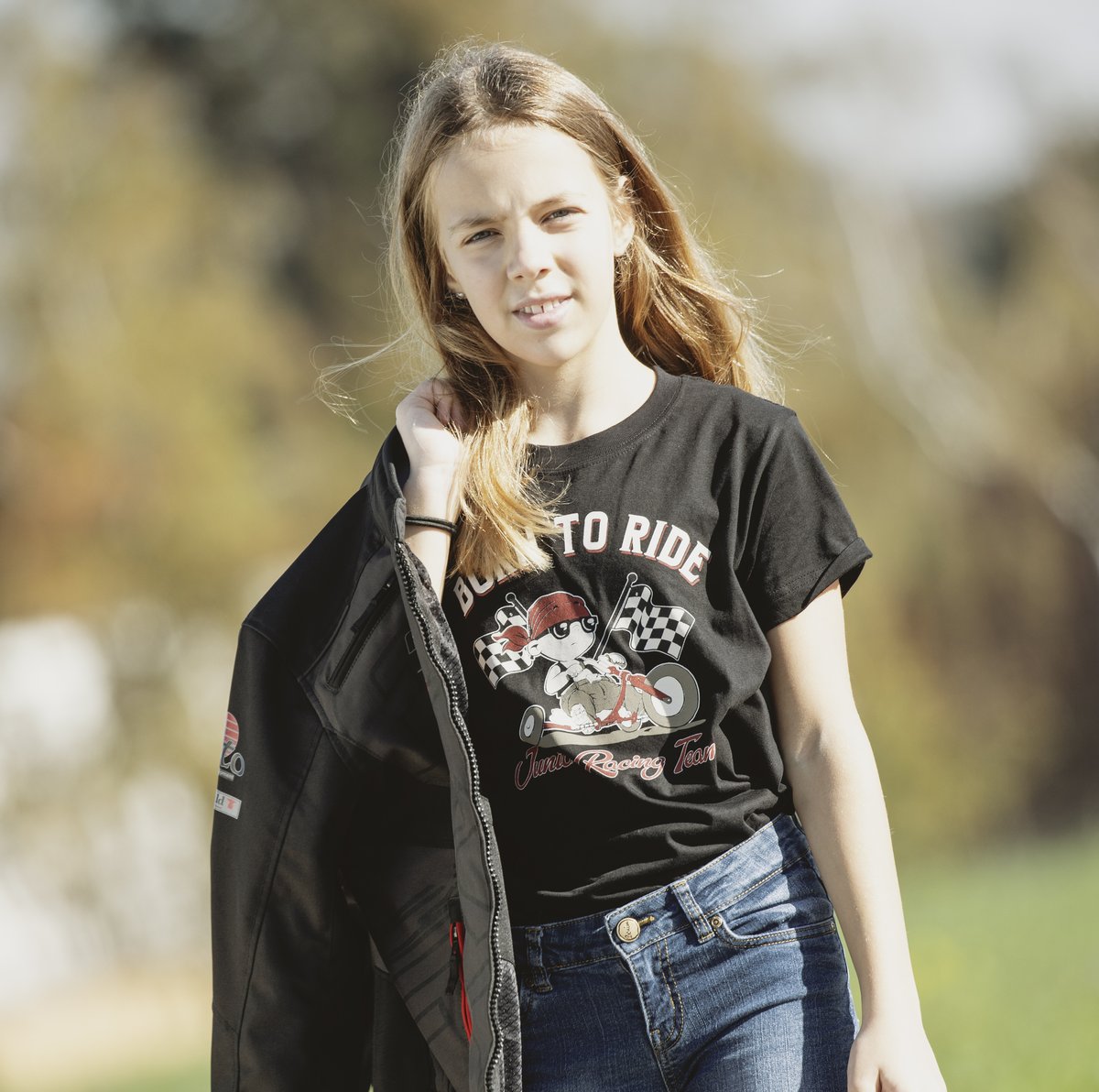 T-shirts and baby romper suits
Too young to sit in the saddle? Don't worry, you can still be a motorcycle fan at any age. And at Louis, you'll find the perfect "biker outfit" even for the very young.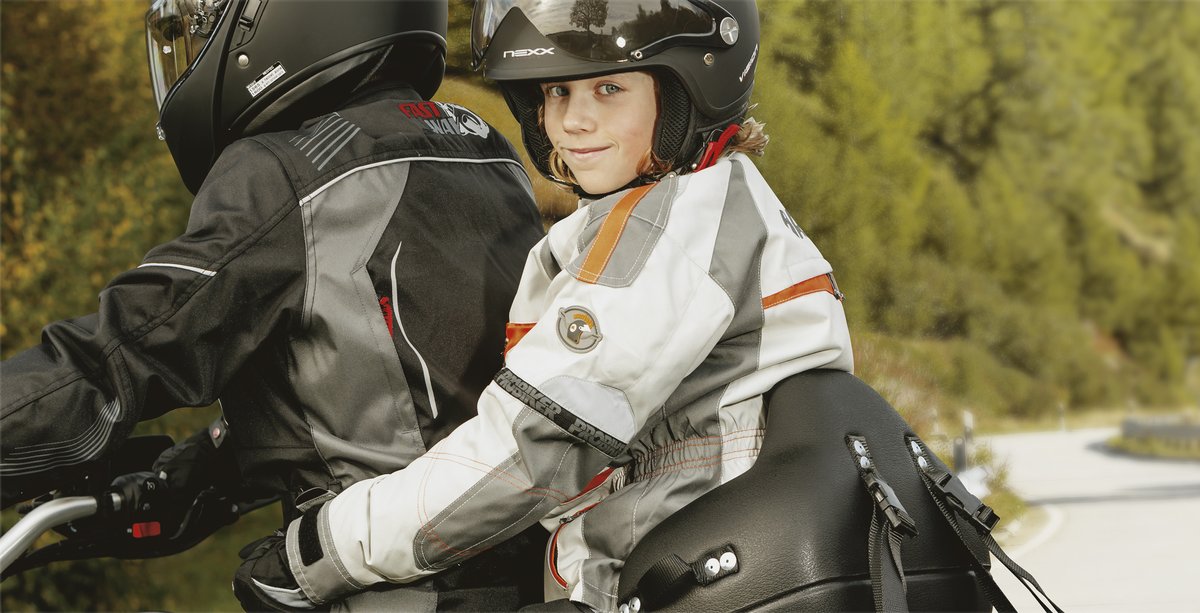 Tips for biking with youngsters
What could be more rewarding than to inspire your children to share your passion. But it also involves a lot of responsibility because you need to keep them safe.