Buy a motorcycle sat nav online
Motorcycle sat navs are a useful aid on trips and tours. If you would like to concentrate on the road and the landscape rather than poring over a map, you would be well-advised to get a motorcycle sat nav. What distinguishes motorcycle sat navs from the variants for cars is mainly their rugged construction and their resistance to vibration and water. Modern motorcycle sat navs also offer a number of additional functions, such as winding route guidance for maximum enjoyment on tour.
At Louis, you will find motorcycle sat navs from the leading manufacturers in this sector at attractive prices.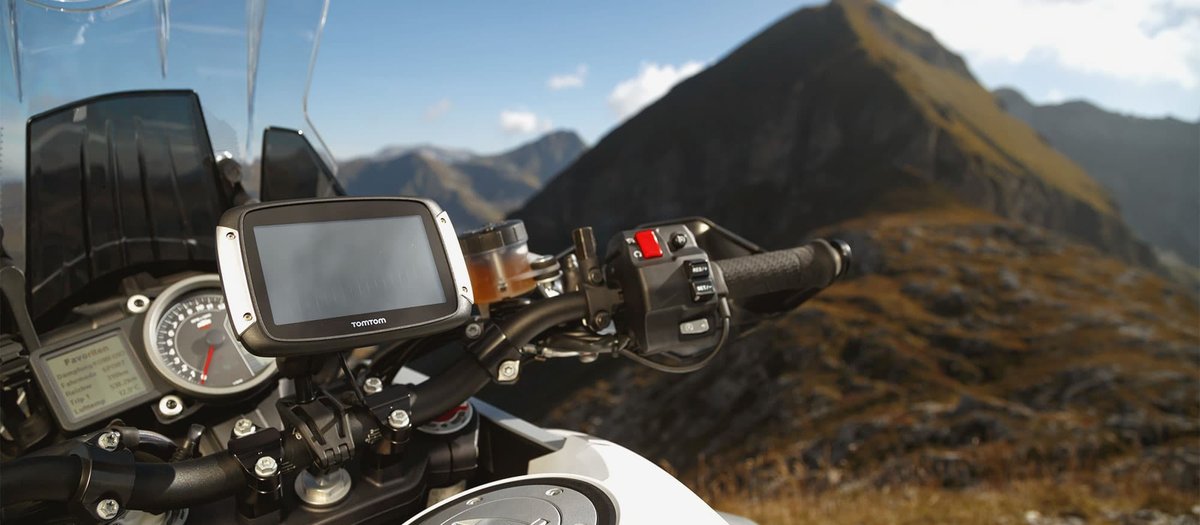 Motorcycle navigators from Garmin
These days, the name Garmin is pretty much synonymous with portable navigation. The company is one of the world's leading providers in this market segment for the automotive, aeronautical, marine, outdoor and sports sectors. Customers worldwide have been swayed by user-friendly products of outstanding quality. For second-to-none motorcycle navigation, Garmin offers its zumo series. Sat navs with functions that make them ideal companions for all kinds of tours under all kinds of conditions.

Motorcycle sat navs from TomTom
TomTom is one of Europe's market leaders in the sat nav sector and is considered one of the world's pioneering developers of navigation systems. To meet the demands of the motorcycle navigator market, the company has developed the TomTom Rider series for motorcycles and the TomTom Vio system especially for scooters.
Customers who searched for motorcycle sat navs were often also interested in the following topics: