Buy motorcycle saddlebags
The saddlebag is almost indispensable on a long tour. There are various systems for attaching saddlebags to a motorcycle. Depending on your requirements, saddlebags offer storage for short trips or long tours. Different materials are used in saddlebags. Chopper owners generally prefer the classic leather saddlebag, while touring bikers often use textile saddlebags.
No matter which you prefer, you will find the perfect motorcycle saddlebag to meet your requirements at Louis.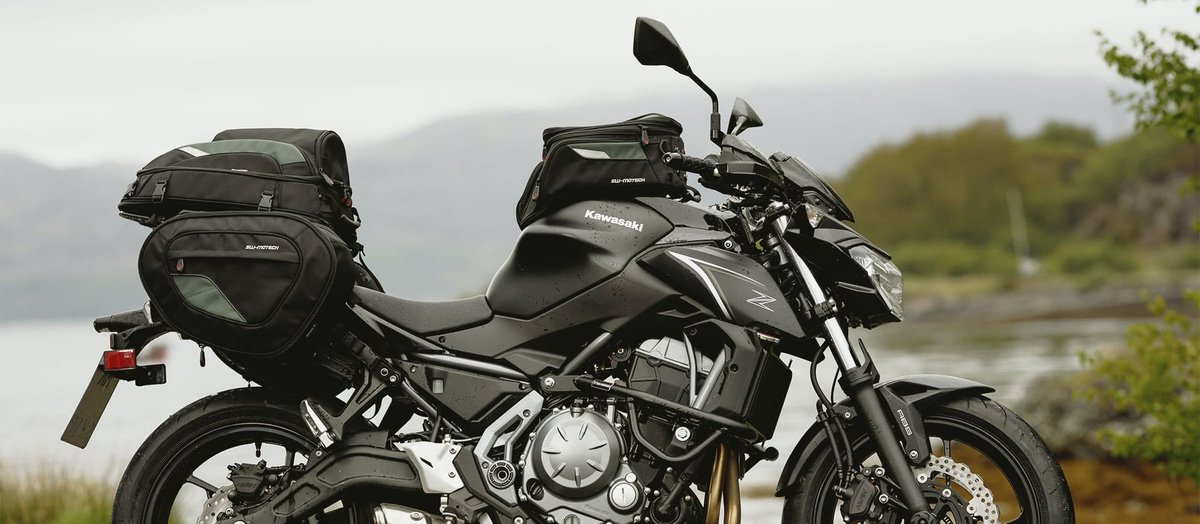 Textile saddlebags
Anyone looking for a saddlebag for their bike needs to first decide: textile or leather? While leather is an ideal match for choppers, textile saddlebags are a better fit for modern sport, naked, sport touring and touring bikes. The ideal saddlebag should be sturdy and water-repellent or, better still, waterproof. It should also offer plenty of room and be designed to follow the line of the bike.

Leather saddlebags
And for those occasions when you need to take a little bit more – when a tank bag and saddlebags just don't offer enough space – there are always rear roll bags and/or panniers. Depending on bag model, this will give you an extra 30+ litres of storage space that can be strapped to the bike. However, always bear in mind the maximum permissible weight of your bike and avoid overloading.
Customers who searched for saddlebags were often also interested in the following topics: