Buying a used motorcycle: Tips and checklist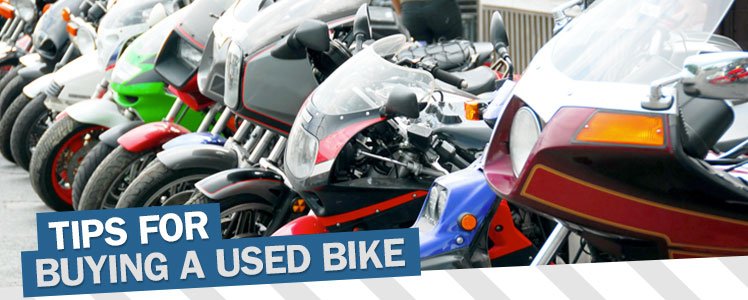 Not everyone wants a brand-new motorcycle. If you'd like to save money, you should follow the advice below:
Do not rush into a decision. Take your time, check the bike over carefully and don't commit to buying until you're really certain that it's what you're looking for. There are plenty of other fish in the sea if you get pipped to the post!
With older motorcycles especially, you need to check carefully what repairs may be needed – otherwise costs can mount up all too quickly.
You should definitely take the bike for a test run before buying it. Not all defects are visible to the naked eye (e.g. bad, notchy gears; warped brake discs; a frame that tends to wobble at high speeds for some unknown reason, etc.).
Check that the ownership documents are in order; that the frame and engine numbers are genuine; whether any welding has been done on the chassis but not recorded in the documentation or approved by an official vehicle tester; that there is a certificate for modification parts, or they are at least eligible for individual component approval, etc.
Decide what your basic expectations are before going to look at a motorcycle and, ideally, take a knowledgeable person with you – two pairs of eyes are always better than one!
You can find market prices in the current issues of the "Schwacke-Liste Zweirad" used vehicle guide (equivalent to "Glass's Guide to Car Values" in the UK) for models up to 10 years old. Older bikes are considered collector's items, so you need to check the going rate in the relevant magazines or online used vehicle marketplaces.
Even if privately sold motorcycles tend to be cheaper, it is still worth having a look at what the dealers have to offer, especially if you're not technically savvy. If the dealer provides a guarantee on the used vehicle, you should be able to avoid nasty surprises later.
If you seal the deal, it's always wise to draw up a proper contract of sale. Make sure that the terms of payment and the specifics of your purchase (what accessories, spare parts etc. are included) are completely unambiguous. Record the mileage, engine overhauls, etc., and make sure that the seller gives you the service history log and any other documents, such as the current vehicle safety test certificate (TÜV in Germany). Lastly, carefully compare the VIN (and possibly the engine number, too) on the vehicle registration certificate, contract of sale and vehicle.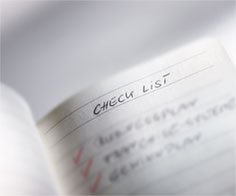 You can download a comprehensive check list and a sample contract of sale here. Our check list will help you to spot and remember any defects in the vehicle, and it can be used as the basis for calculating what it would cost you in total:
Check list for buying a used bike
Contract of sale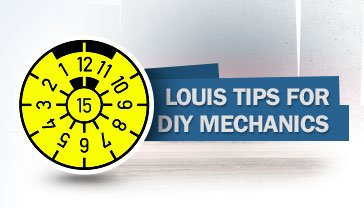 TIPS FOR THE VEHICLE SAFETY TEST
You have to take your motorcycle for a vehicle safety test at prescribed intervals (every two years in Germany). No problem as long as you keep to the rules of the Road Traffic Licensing Regulations (StVZO in Germany). How do you avoid problems with add-ons and conversions to your machine? And which regulations are important for which components? The Louis "TÜV" tip for DIY mechanics gives you the answers.