Retail space sought
We are looking for attractive retail space in the following locations. If you know of any premises that meet our specified requirements, let us know by contacting us using the contact details given below.
Retail space sought in the following towns
Liezen
Wien (Im Bereich der Triester Straße)
Bern

Geneva, Lausanne

Oftringen
Bergisch Gladbach
Berlin
Bonn (Gerne auch in Bornheim oder Rodenkirchen)
Bremen
Gießen-Linden
Hamburg
Kassel
Köln (im Süden, gerne auch in Bornheim oder Rodenkirchen; Größe ca. 1.500m²)
Krefeld
München (Größe bis ca. 2.000 qm, im Bereich des Frankfurter Rings und zusätzlich in München-West)
Oldenburg in Oldenburg
Pforzheim
Rosenheim
Rostock
Amsterdam
Apeldoorn
Den Haag
Groningen
Nijmegen
Rotterdam
Requirements
Size, unless stated otherwise, 900m² ±10%
Situated on a main road in and out of town (ideally with motorway access)"
With street frontag
Window front, ground-level parking
Structural features:


Open ceiling
Air-conditioned rooms
Fittings as required by law
Customer WC

Spaces in shopping centres are not suitable for our purposes.
Contact
Detlev Louis Motorrad-Vertriebsgesellschaft mbH
Abt. Standortentwicklung
Rungedamm 35
21035 Hamburg
Telephone number: 0049 40 734 1930
Fax: 0049 40 734 193936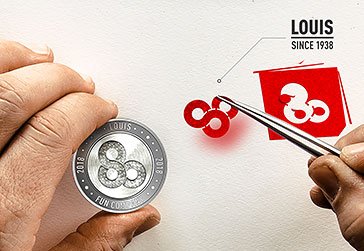 Presenting Louis
Our company has now been in existence for 80 years. Detlev Louis Motorrad-Vertriebsgesellschaft mbH has a long tradition. However, the development and growth of a small Hamburg motorcycle workshop into an international business and Europe's market leader required a lot more than just tradition, and it still does.
We pursue a policy of sustainable growth. A scrupulously intelligent range of goods with excellent value for money, a young and modern organisation, a high-performance logistics centre and well-trained, dedicated employees are the pillars of our success.