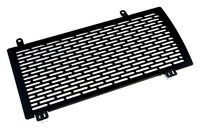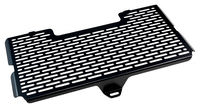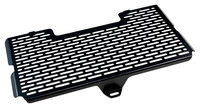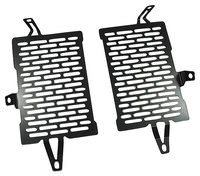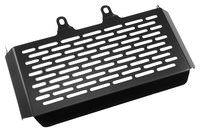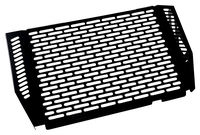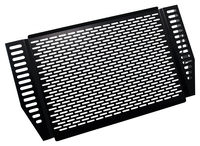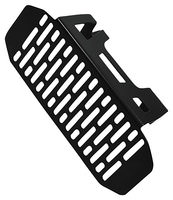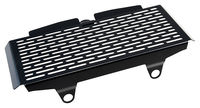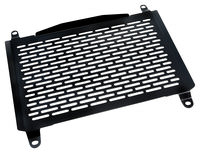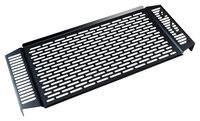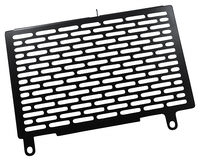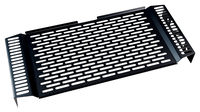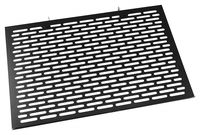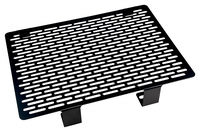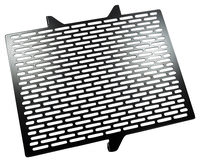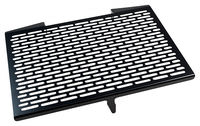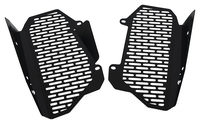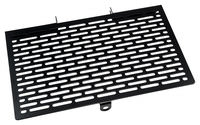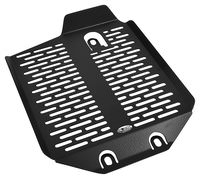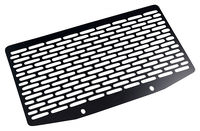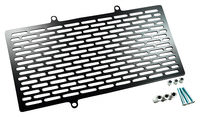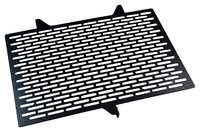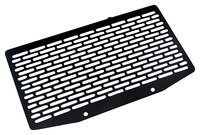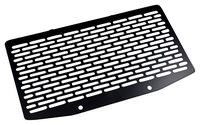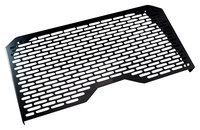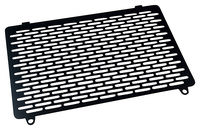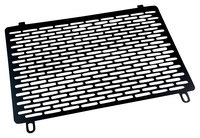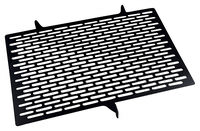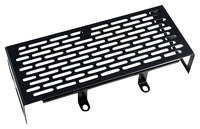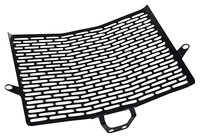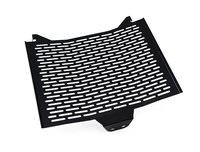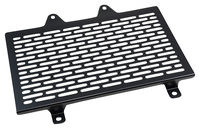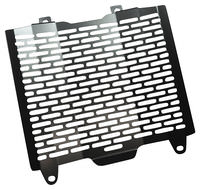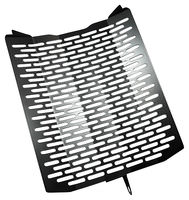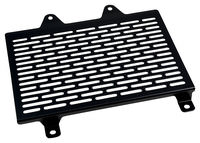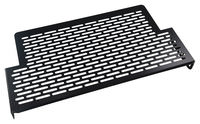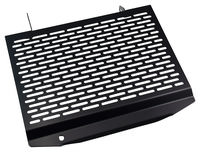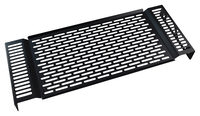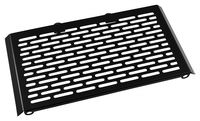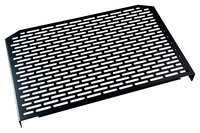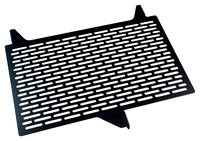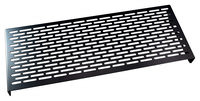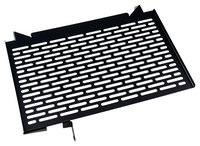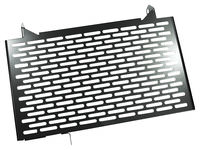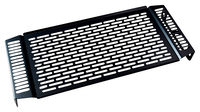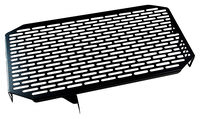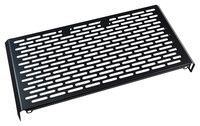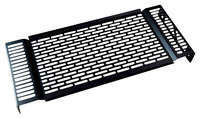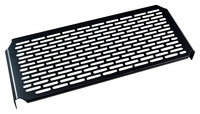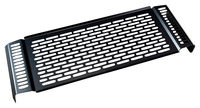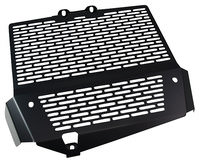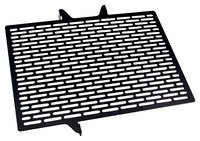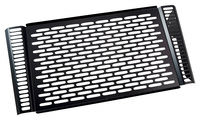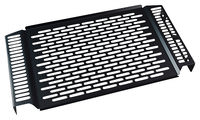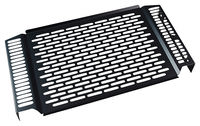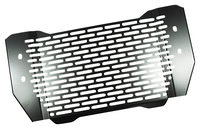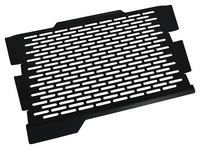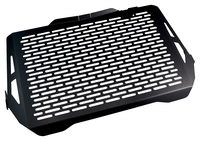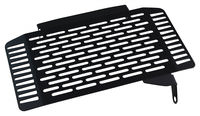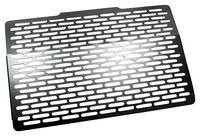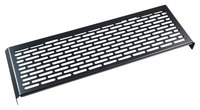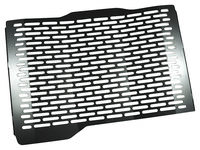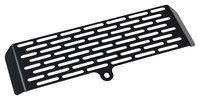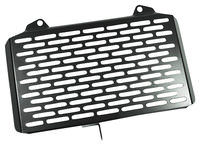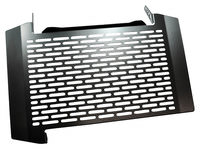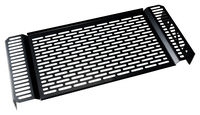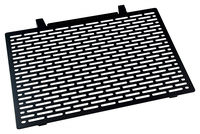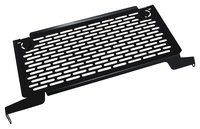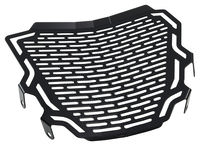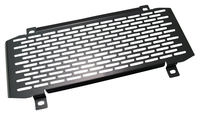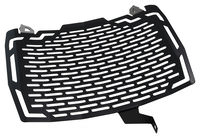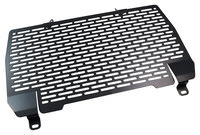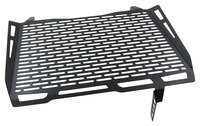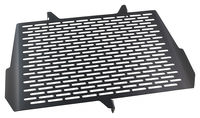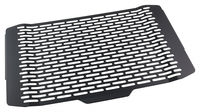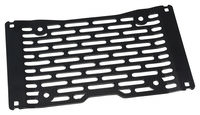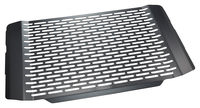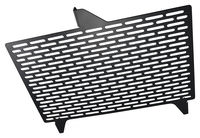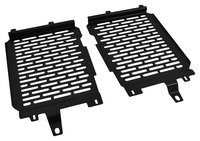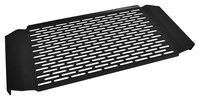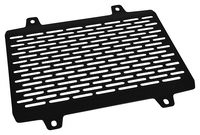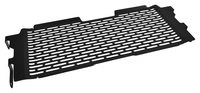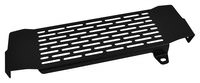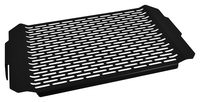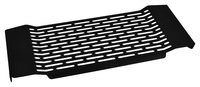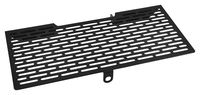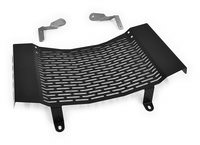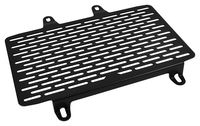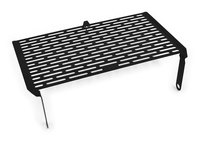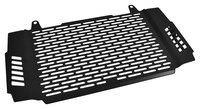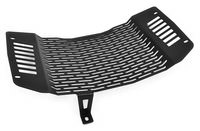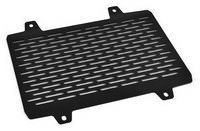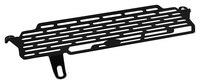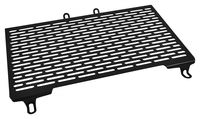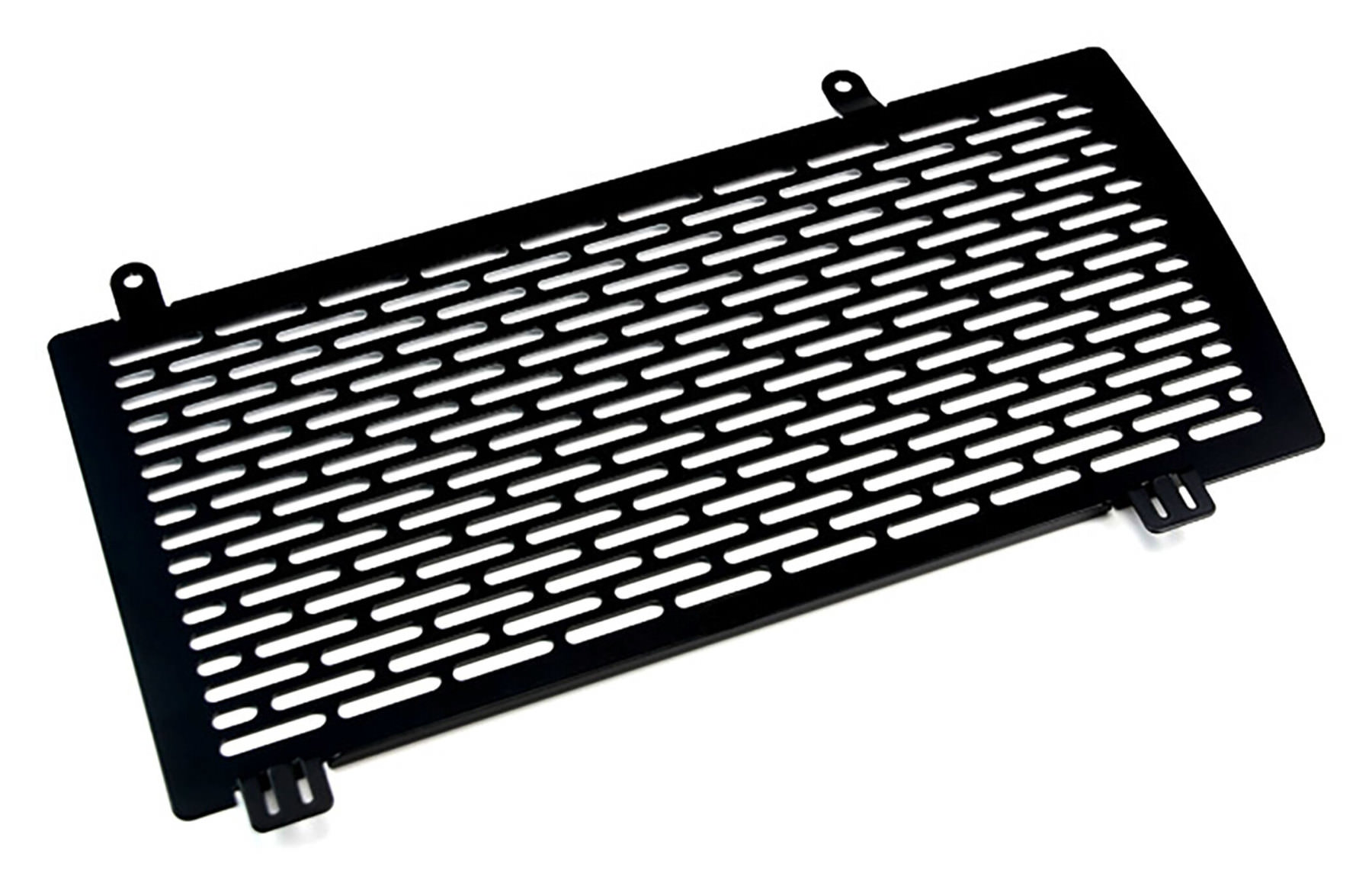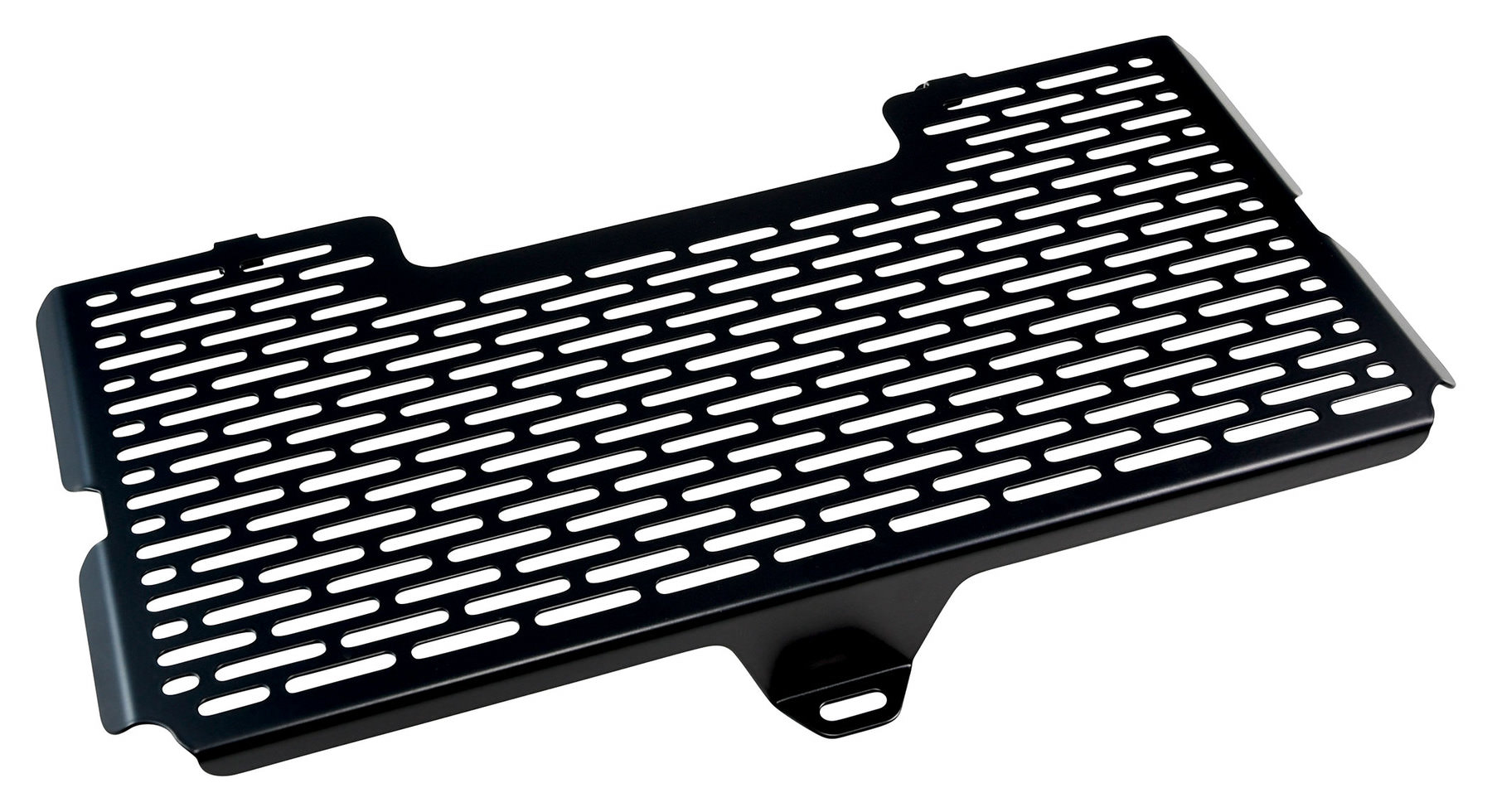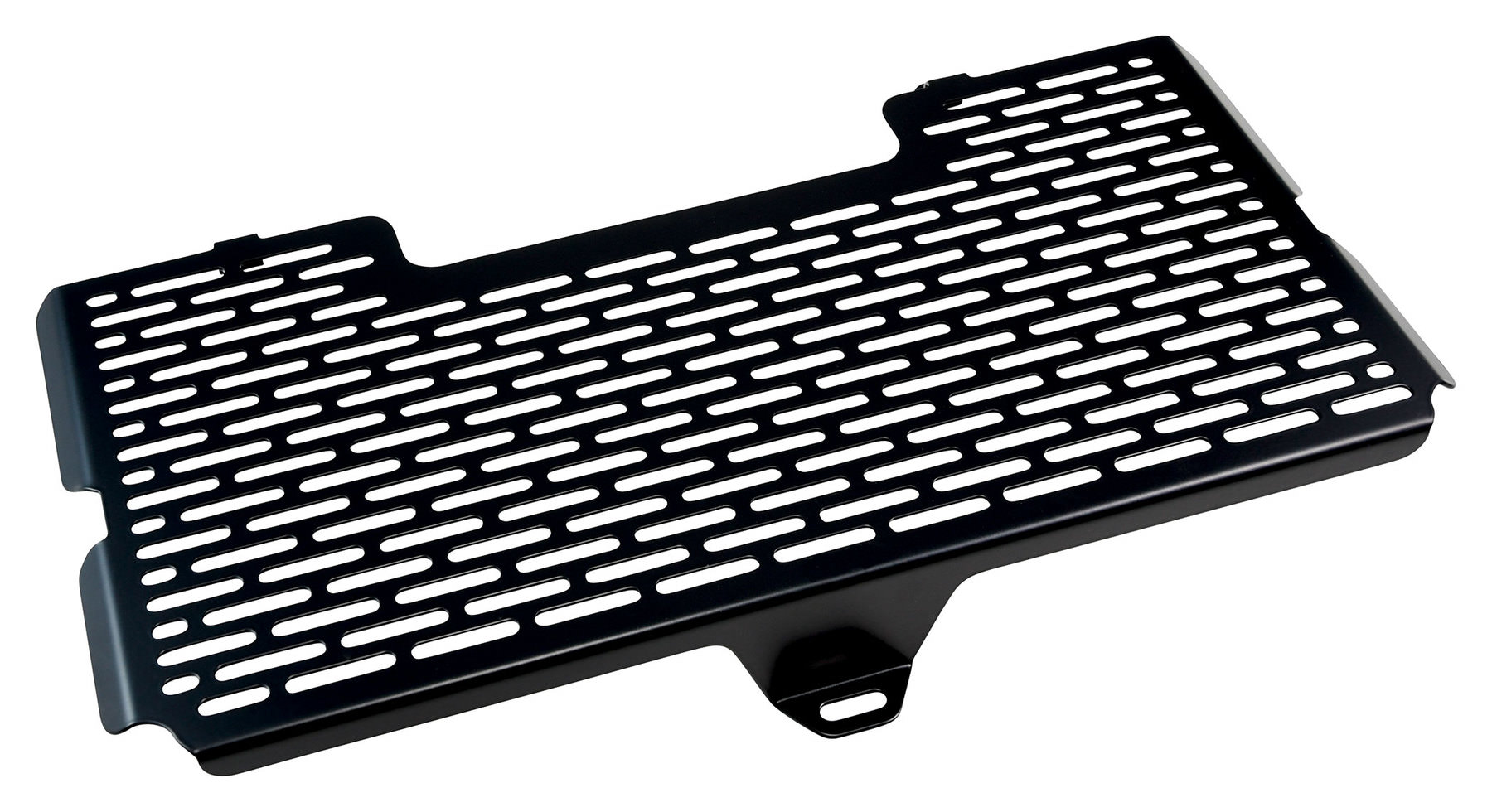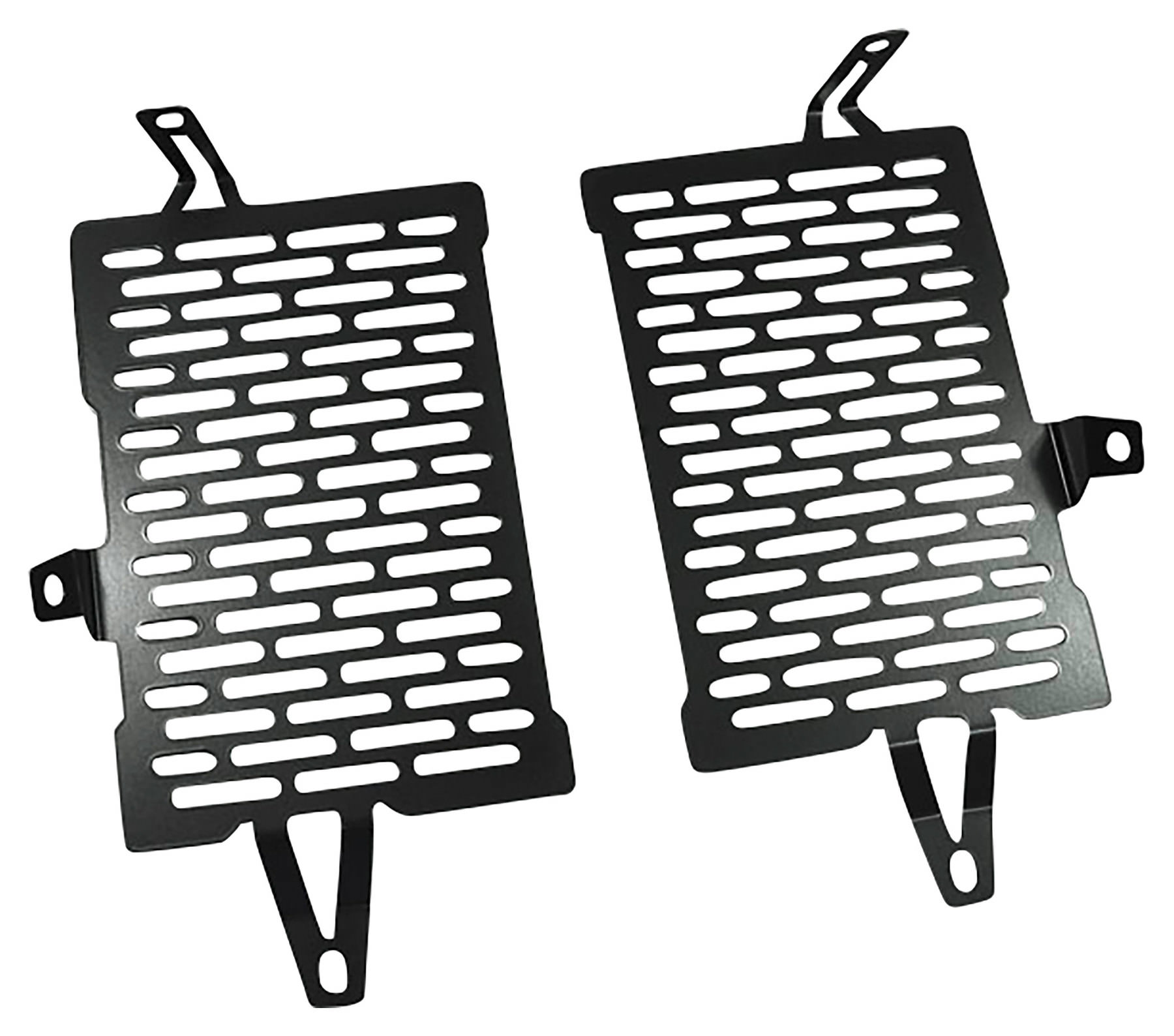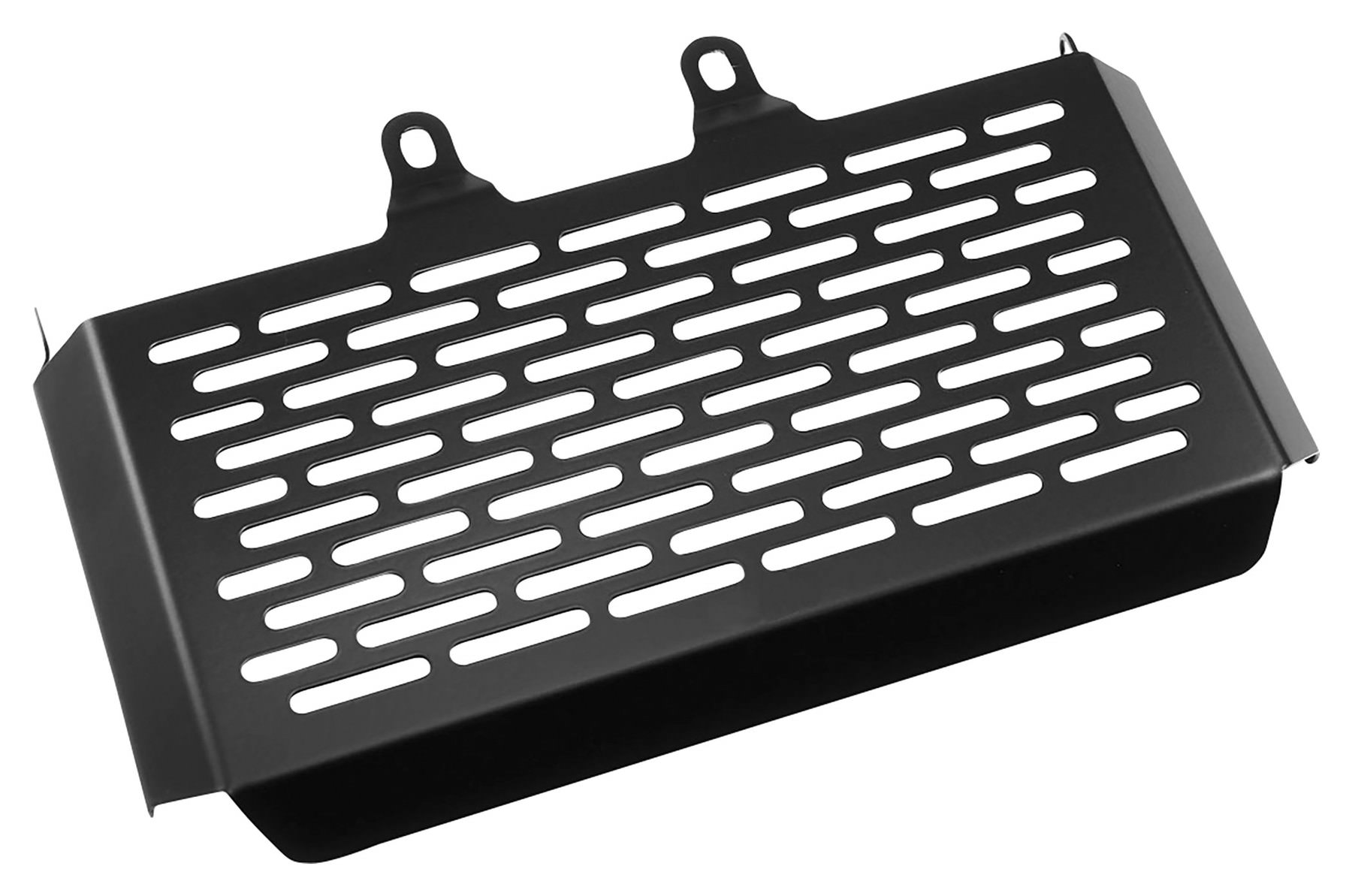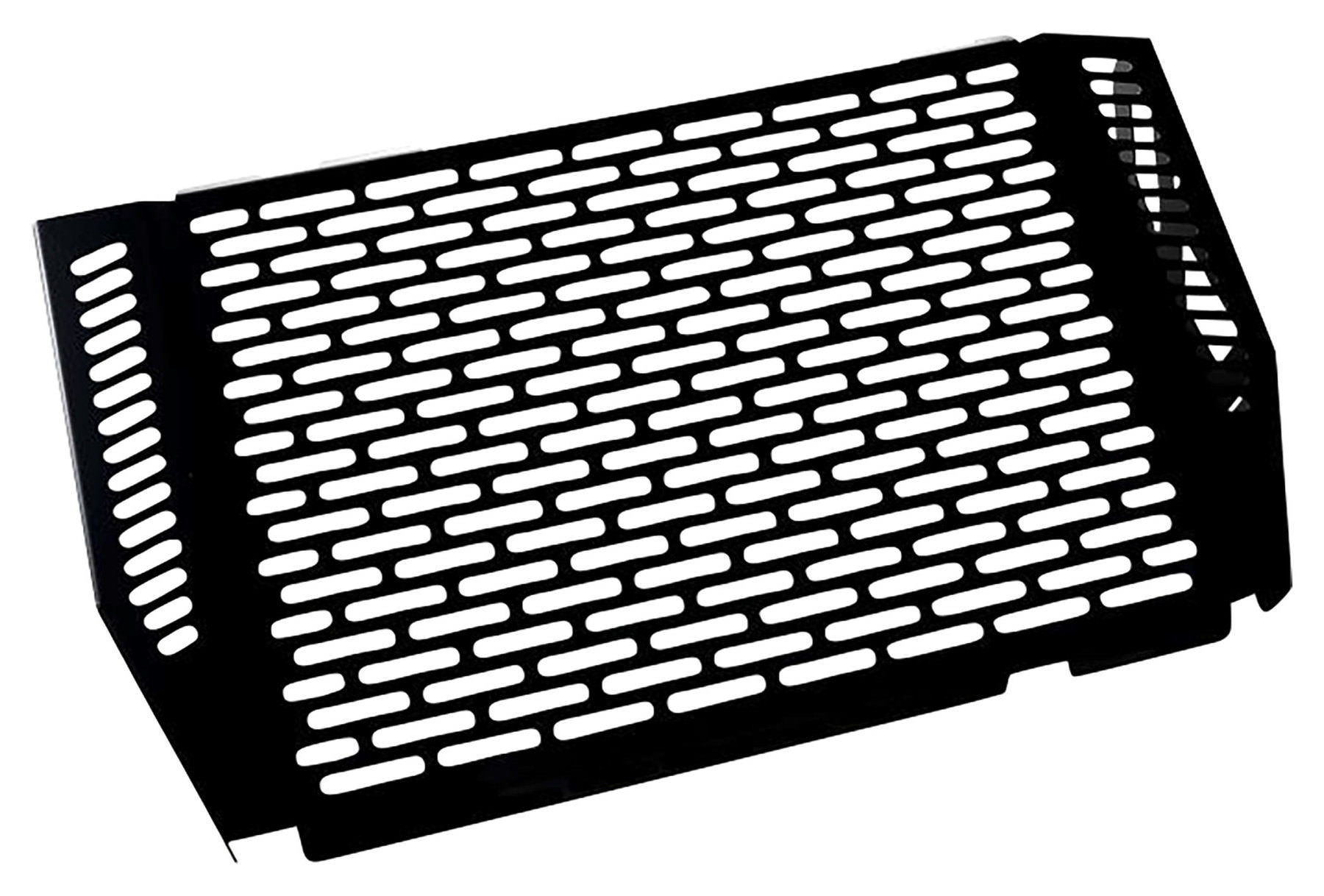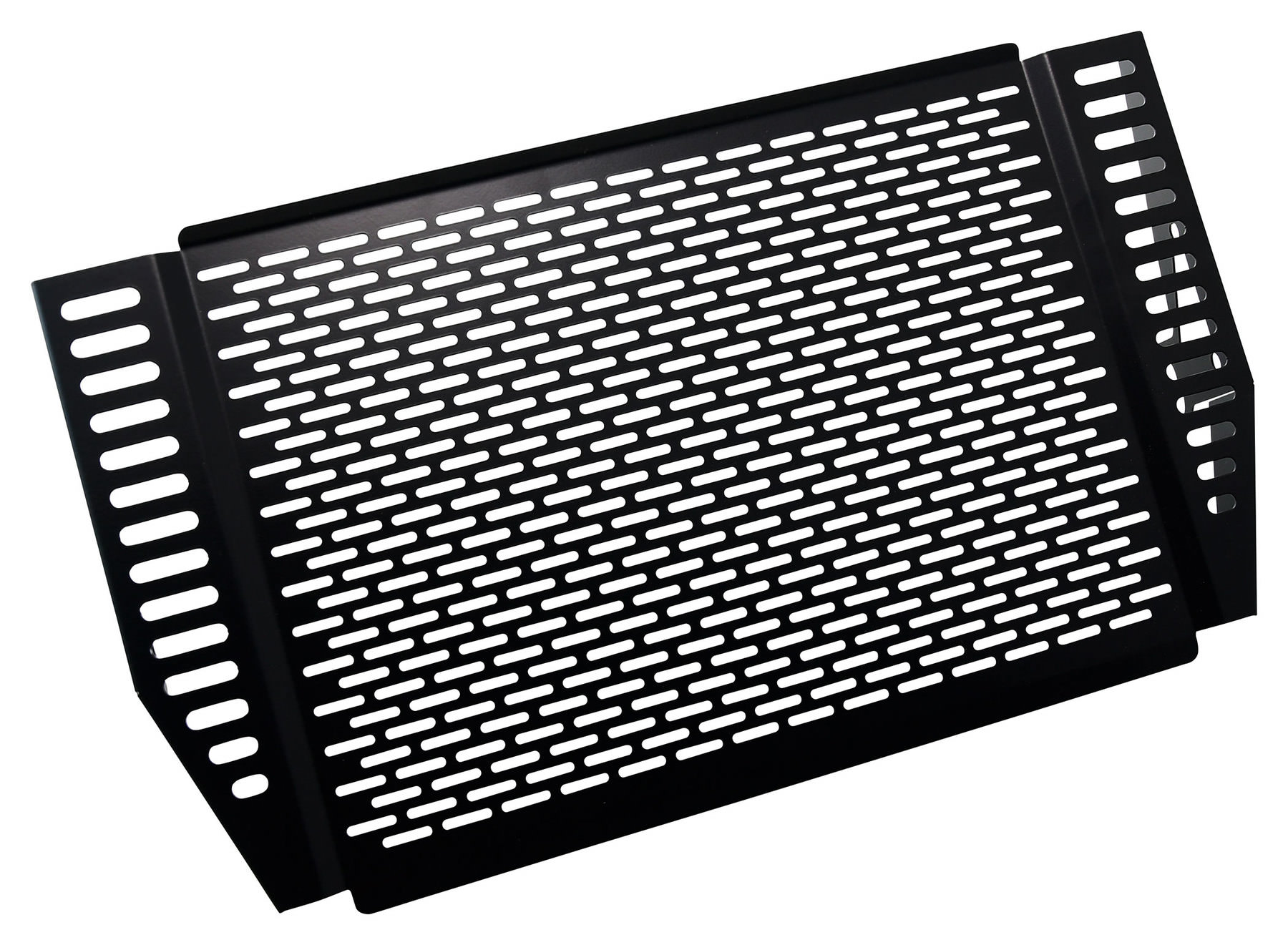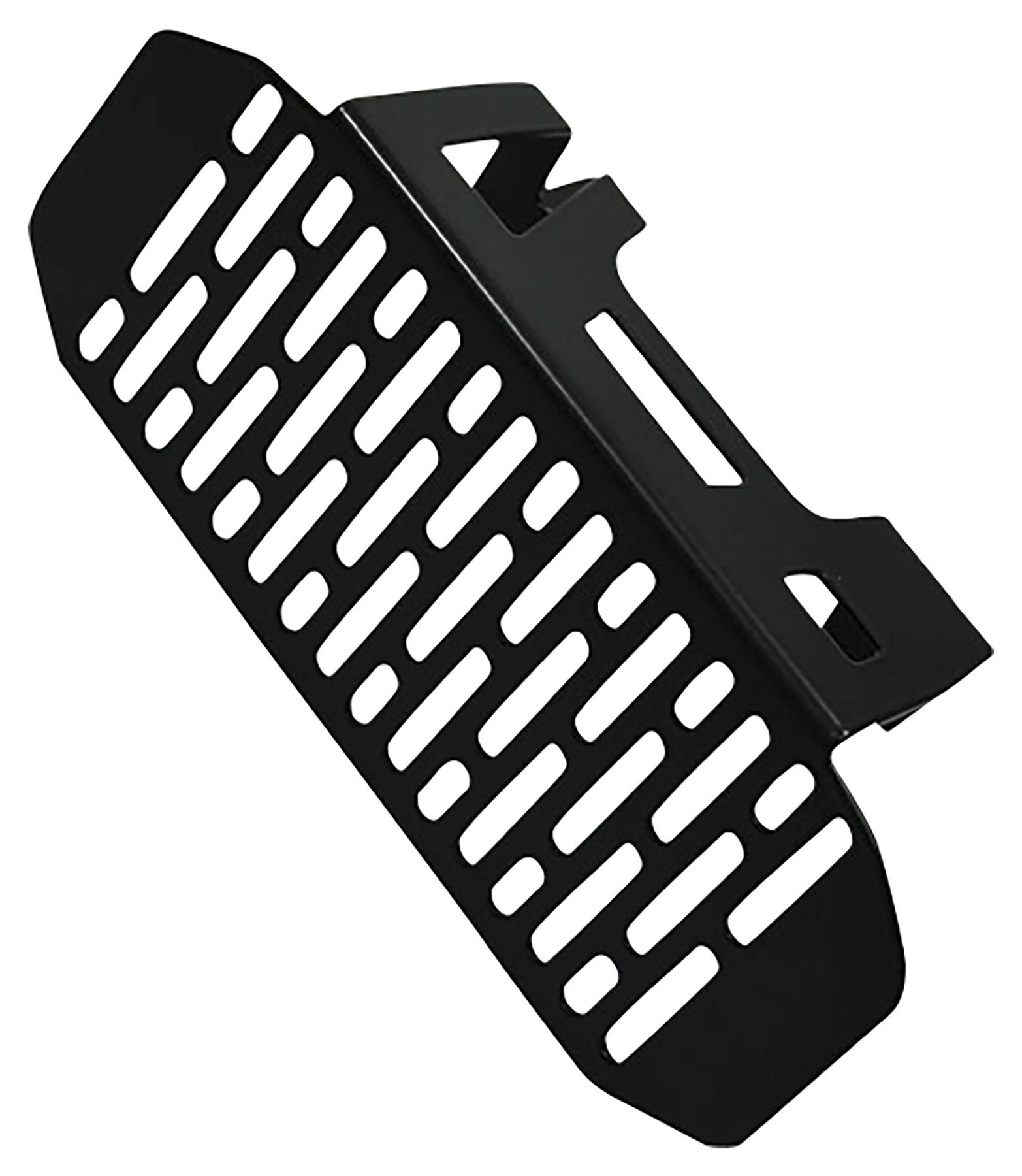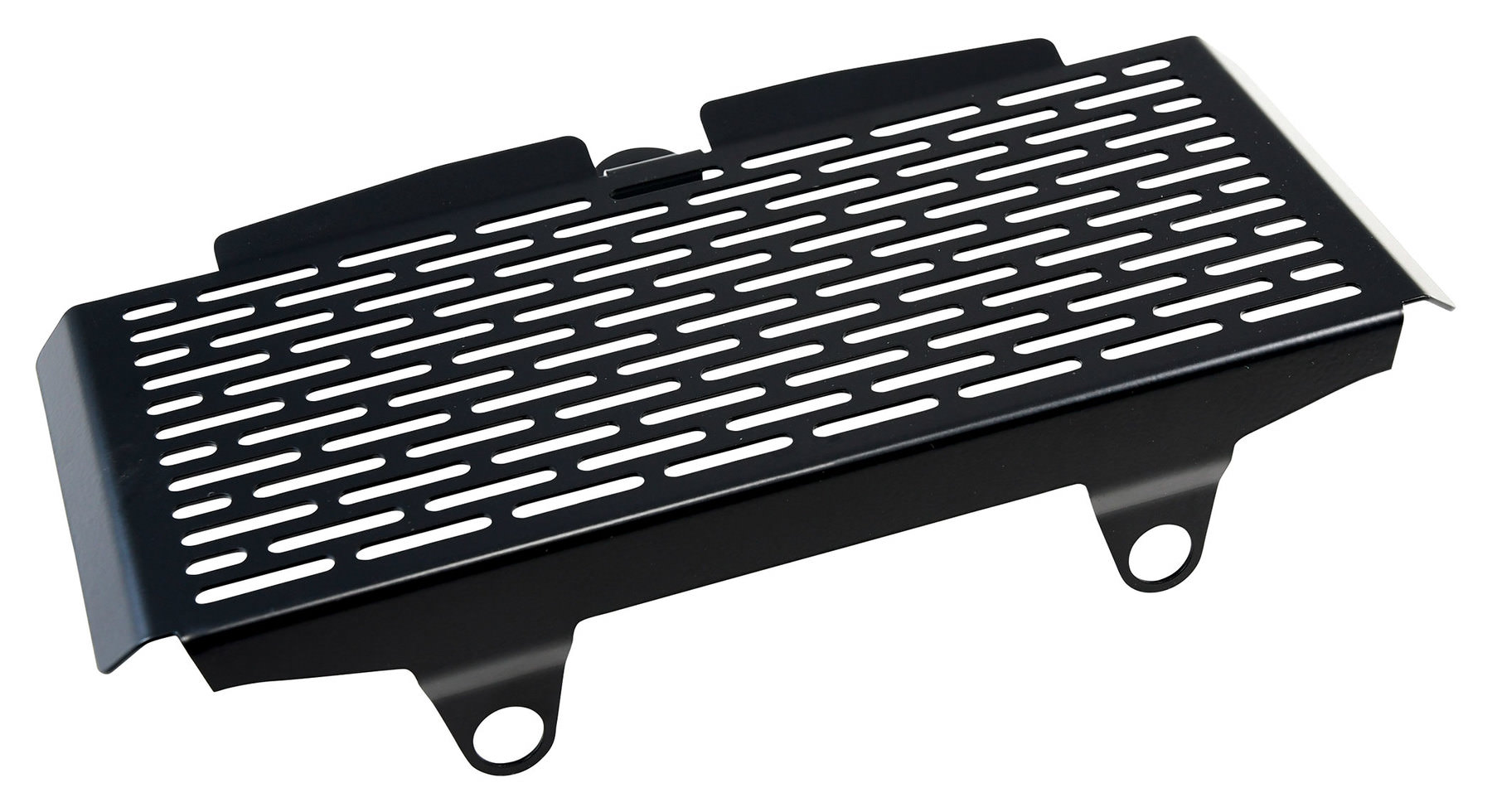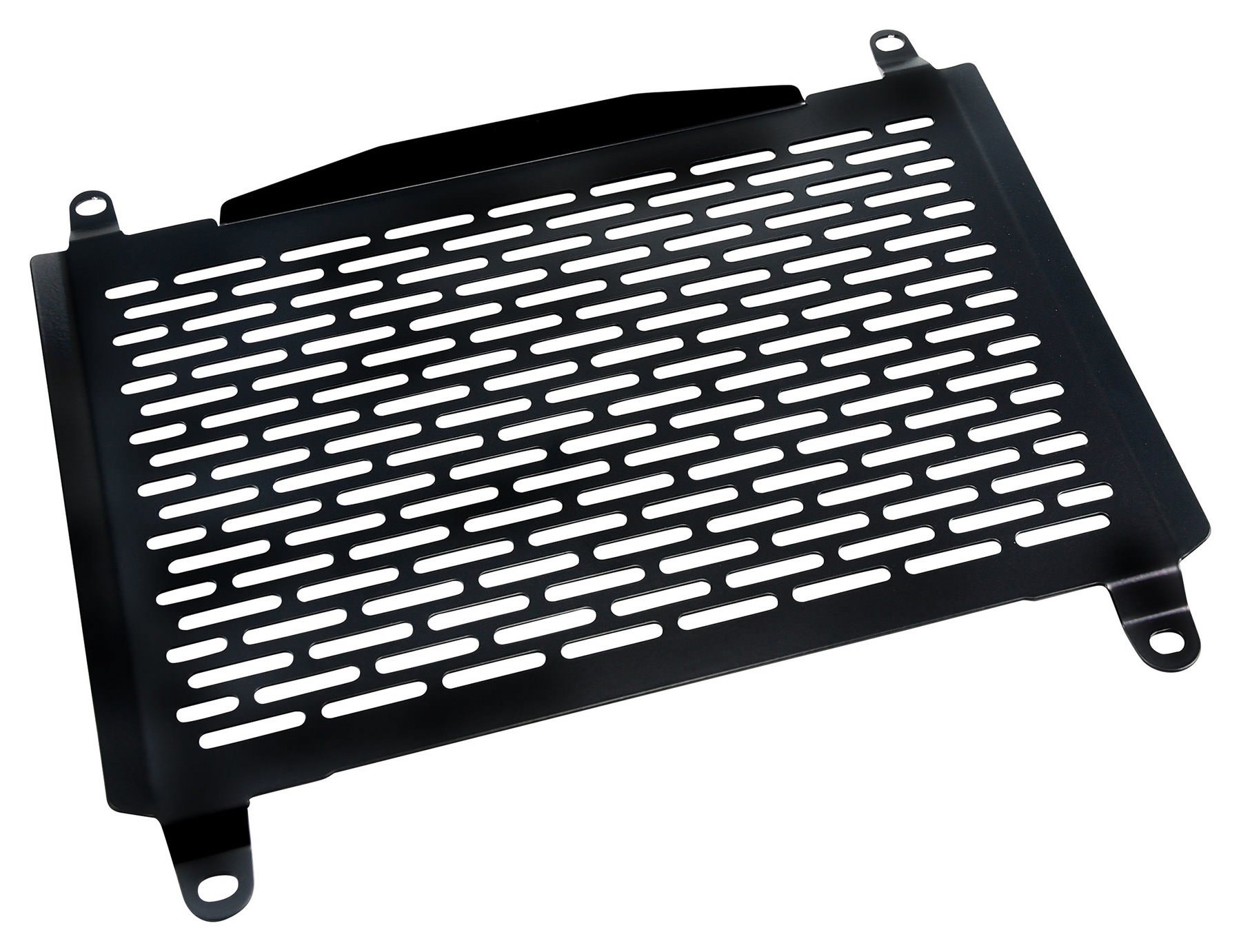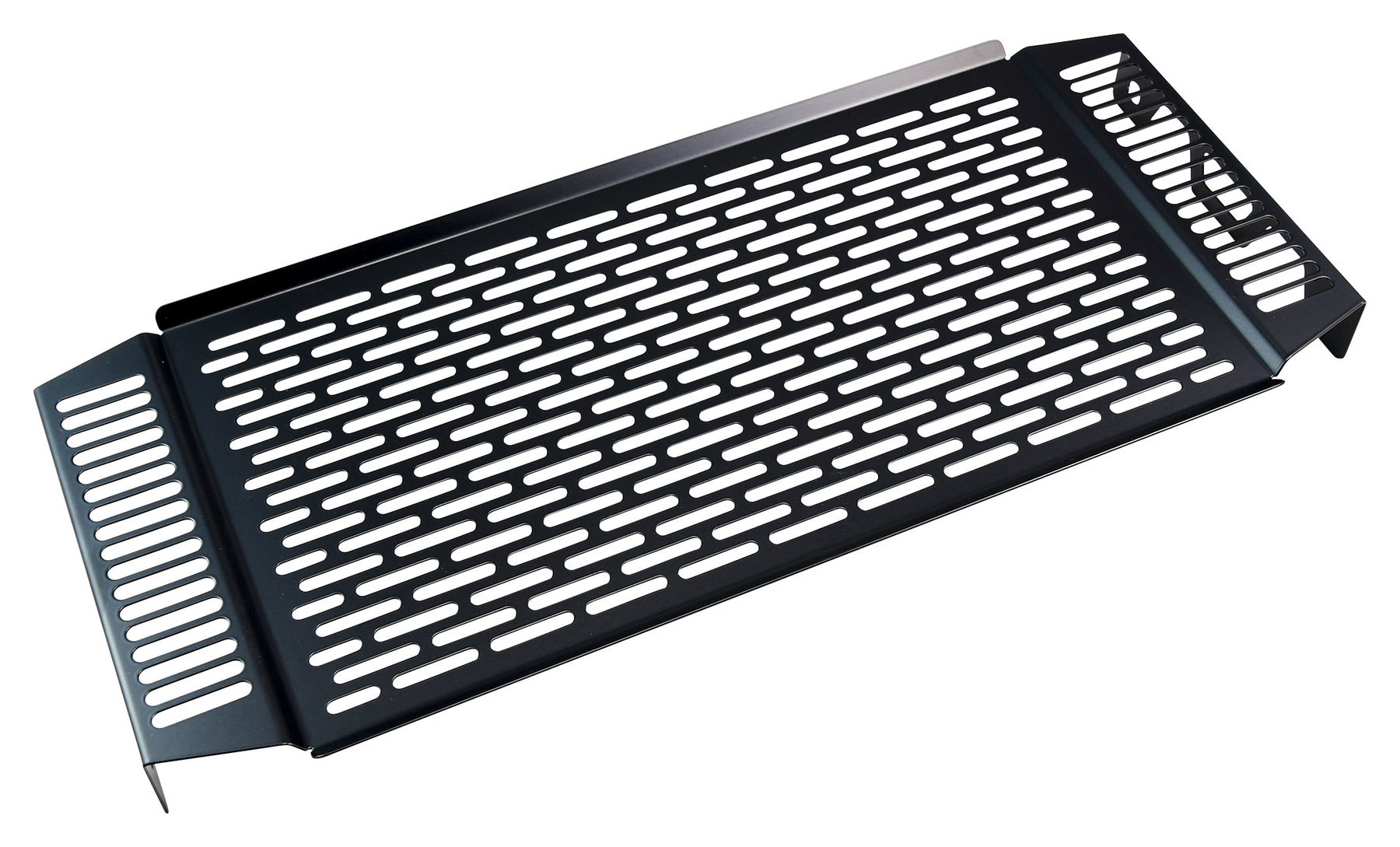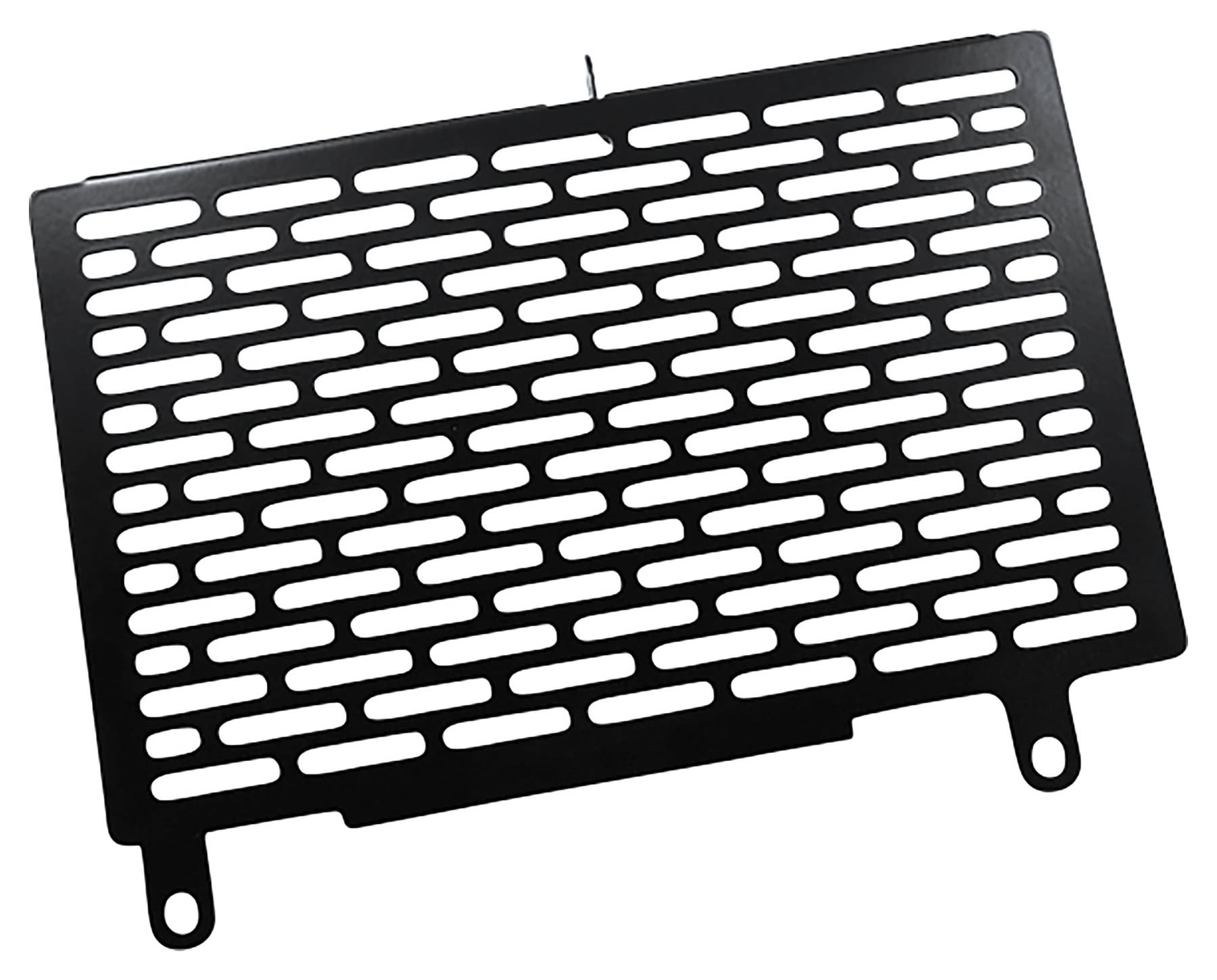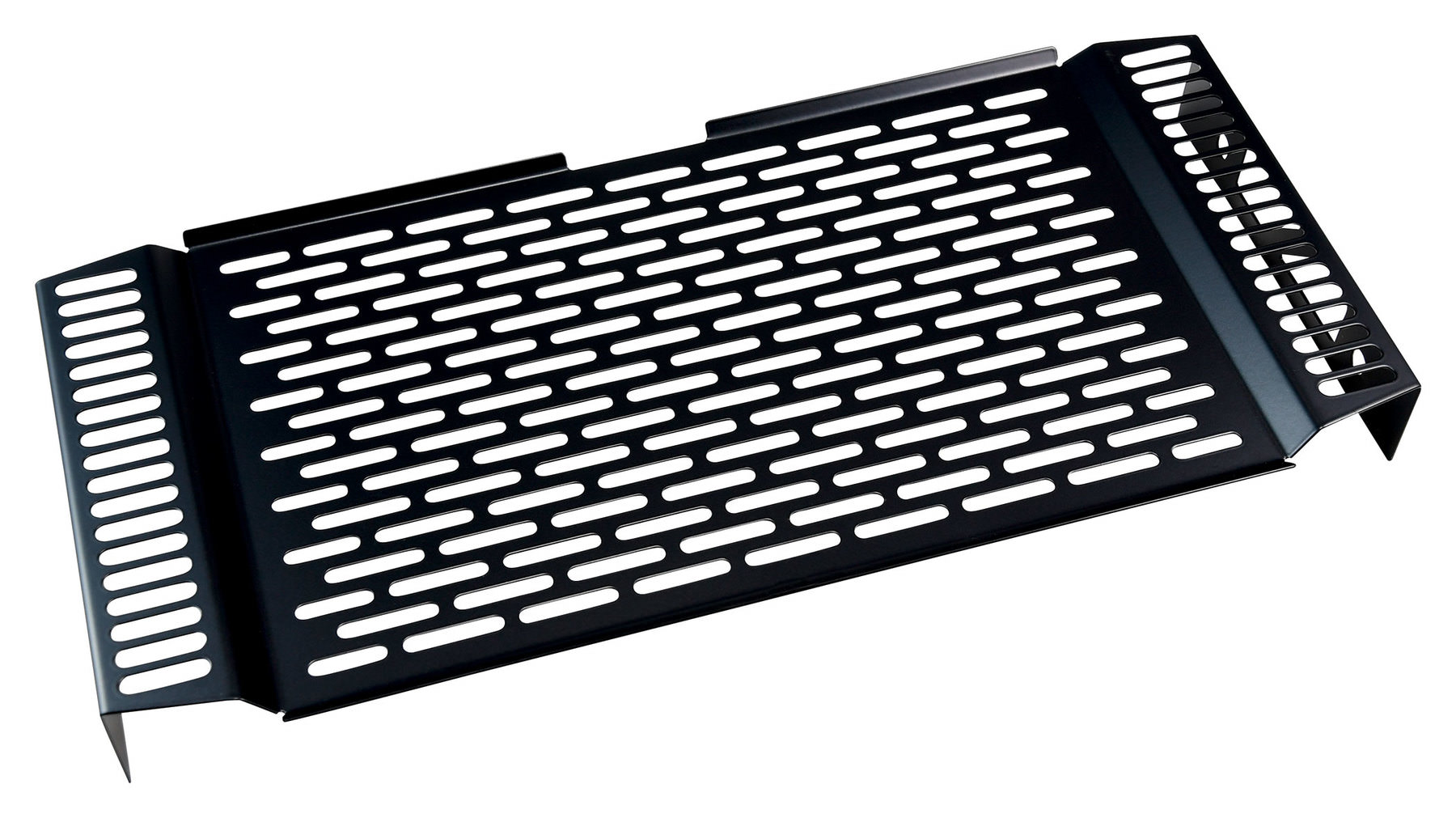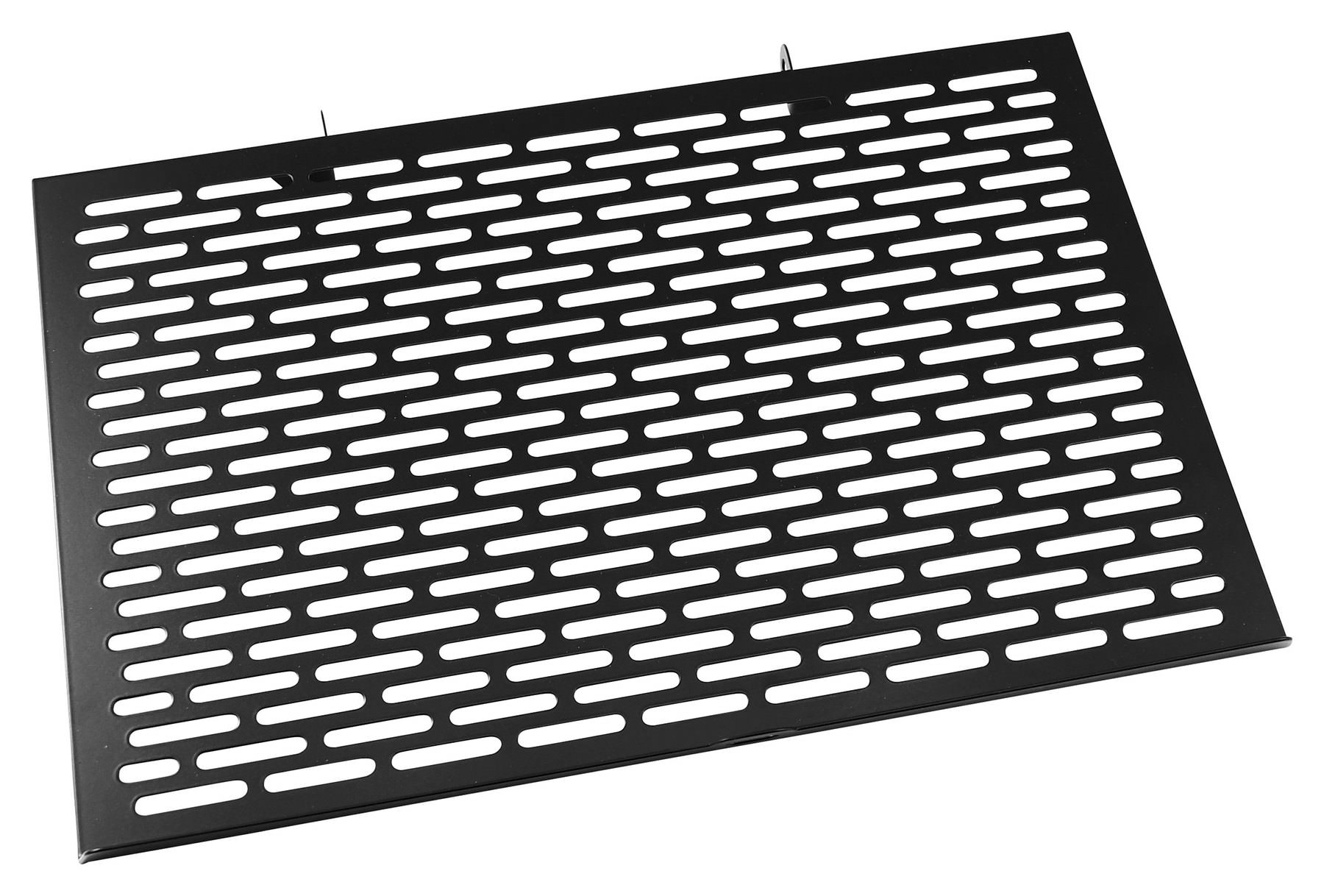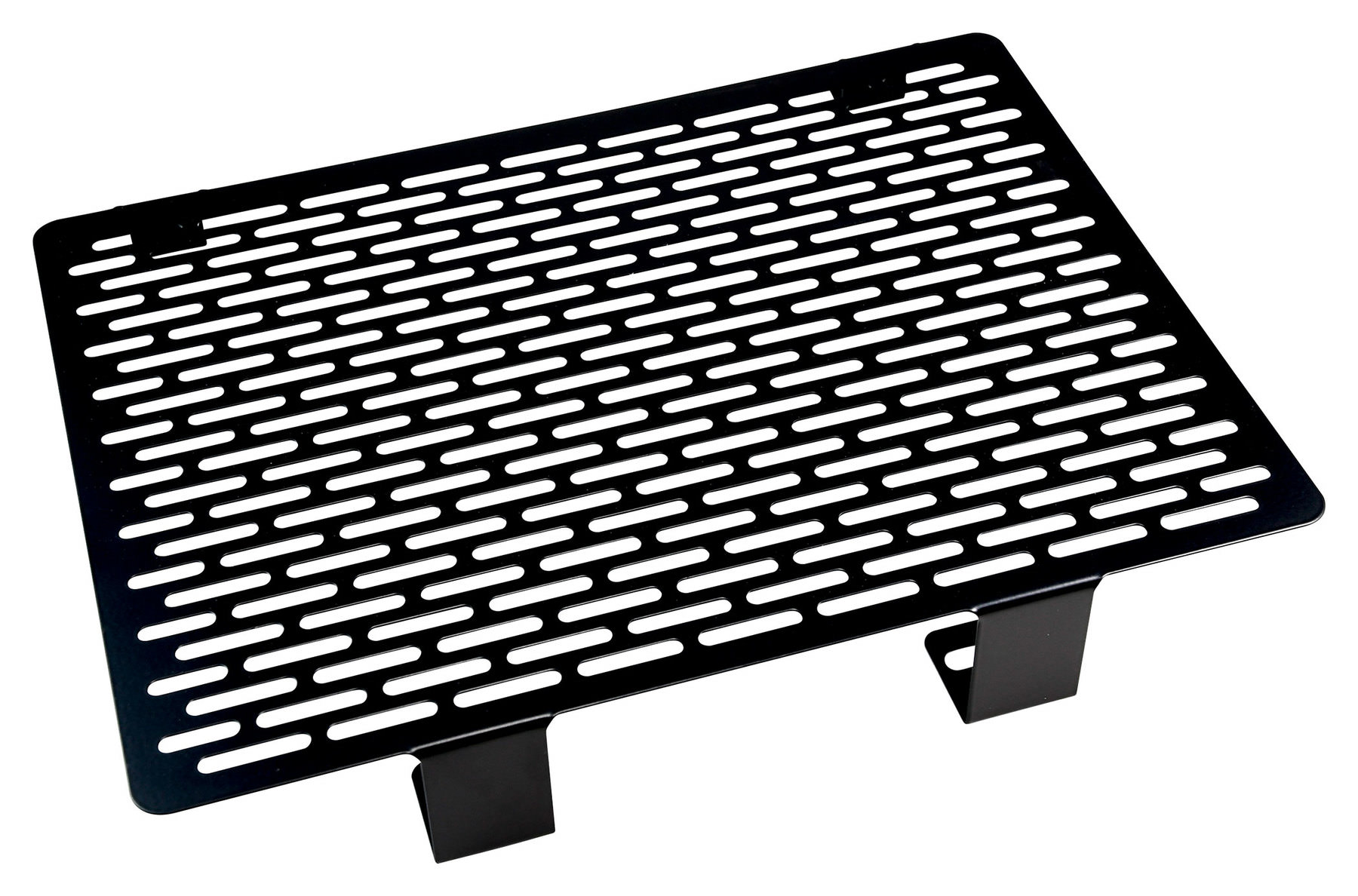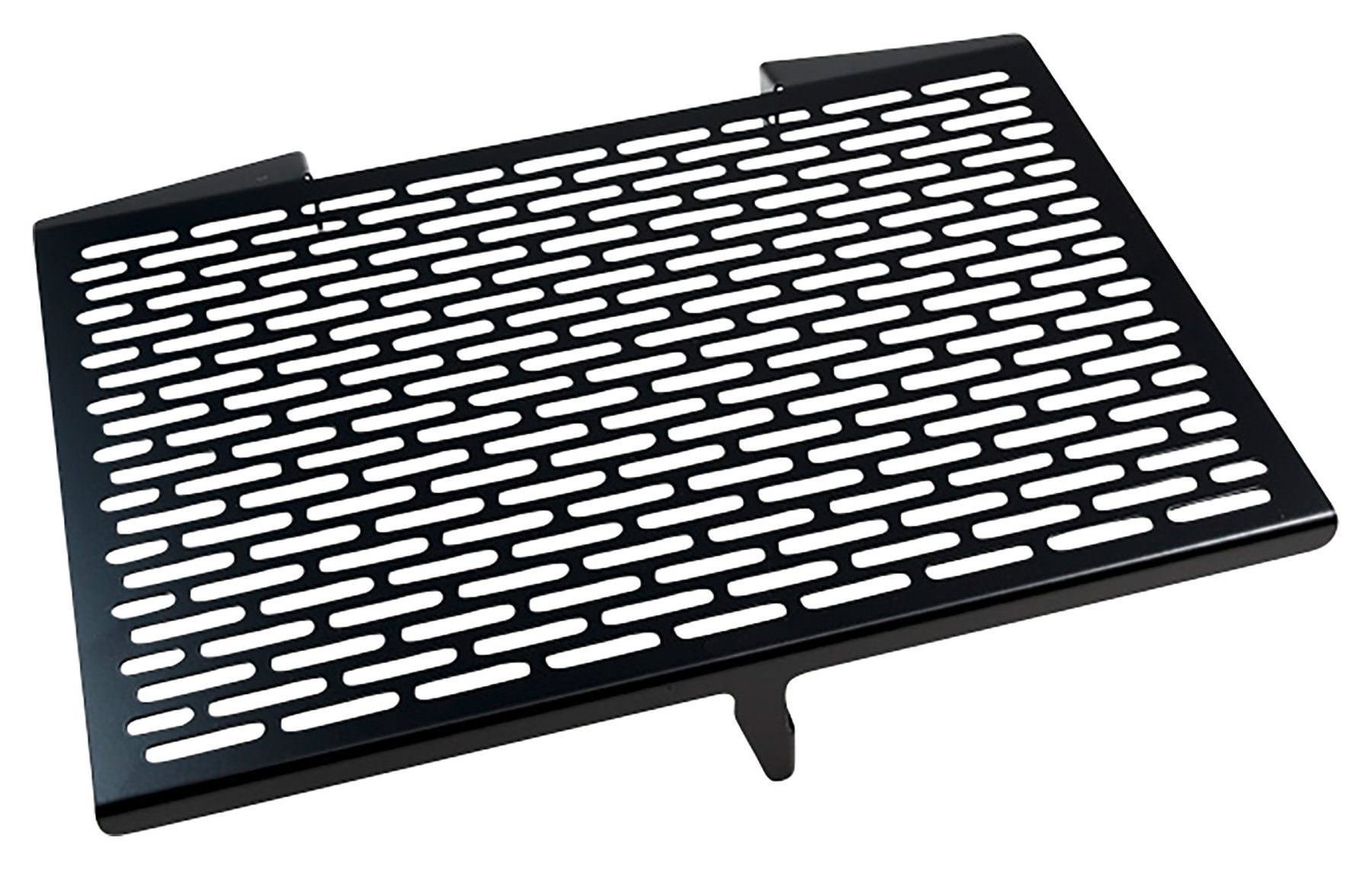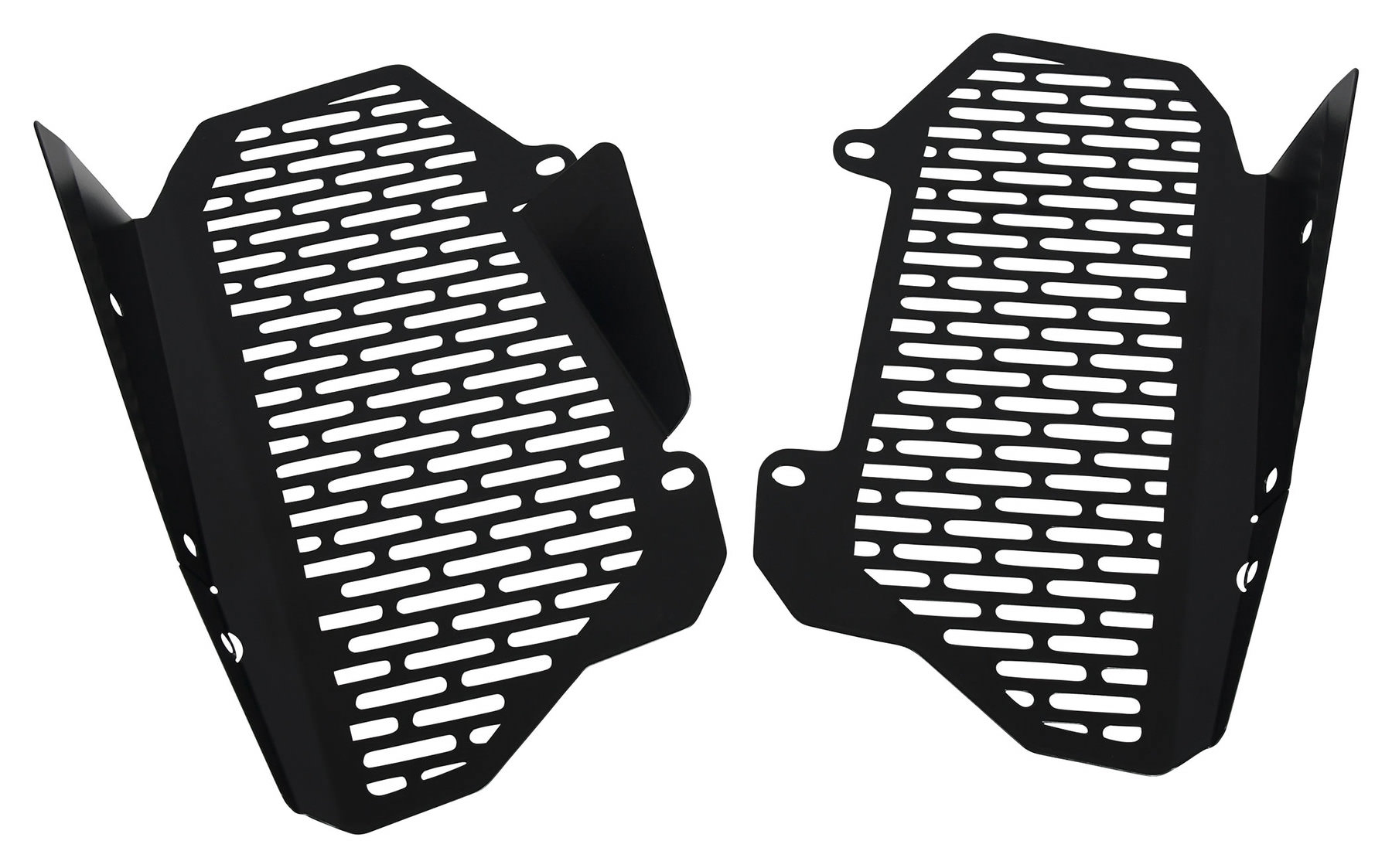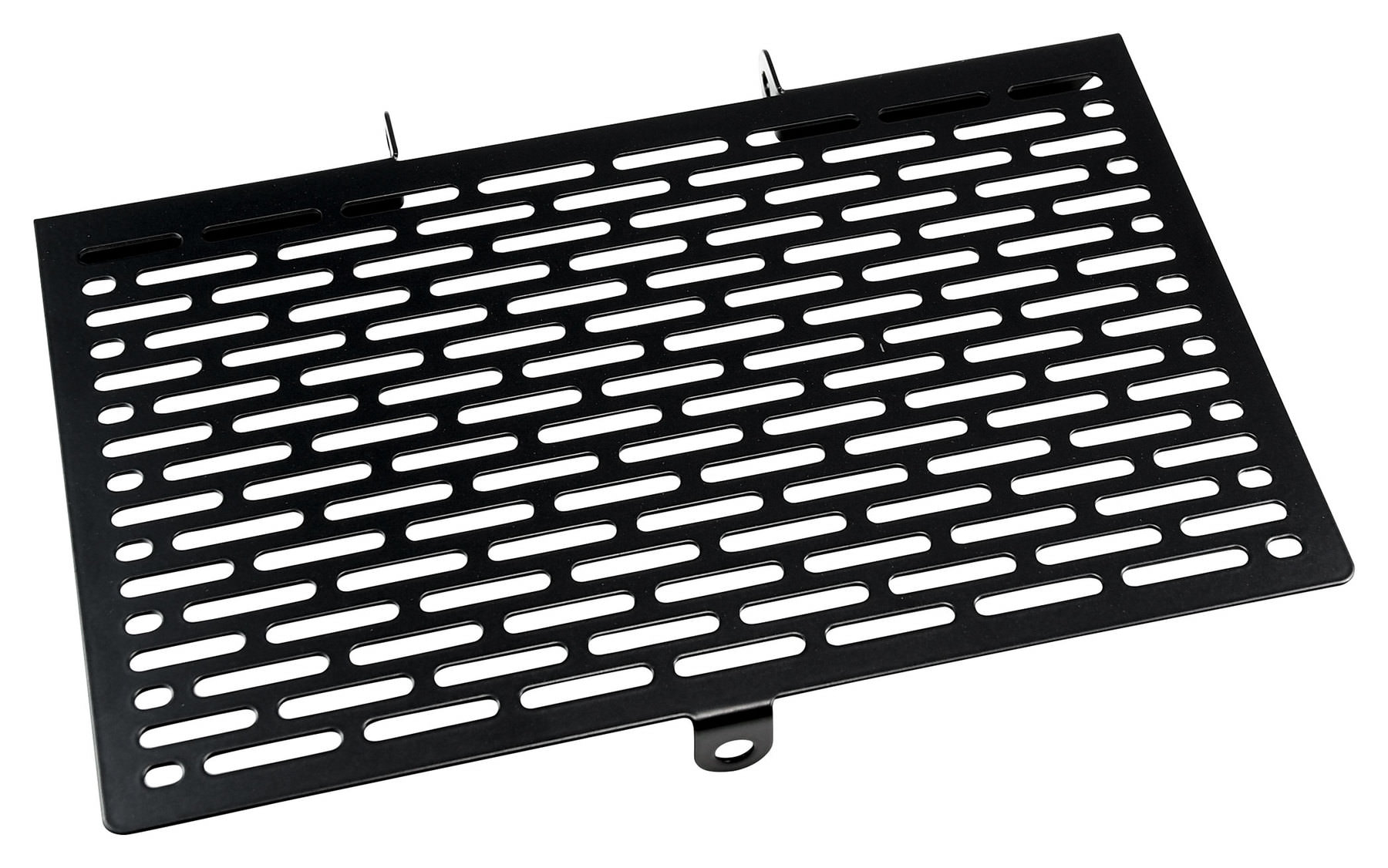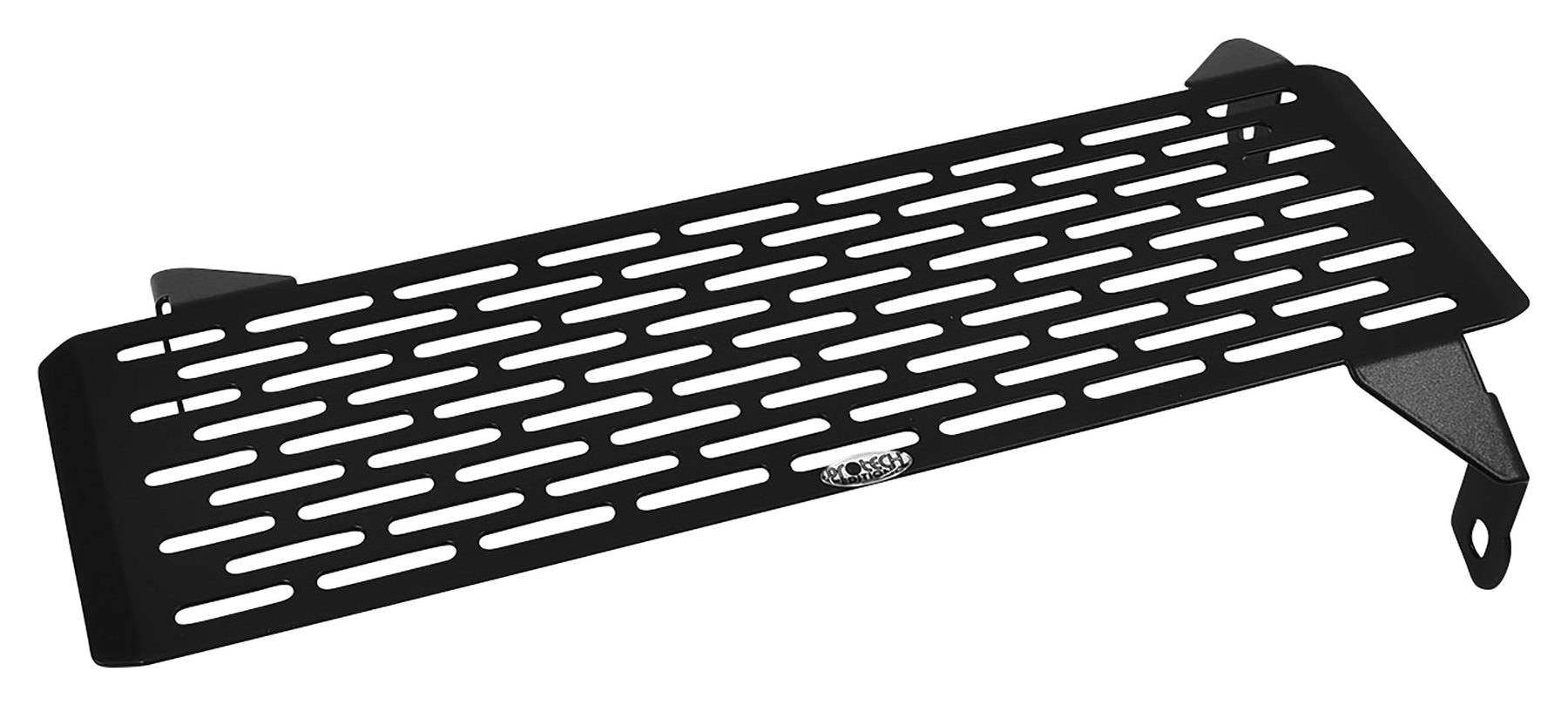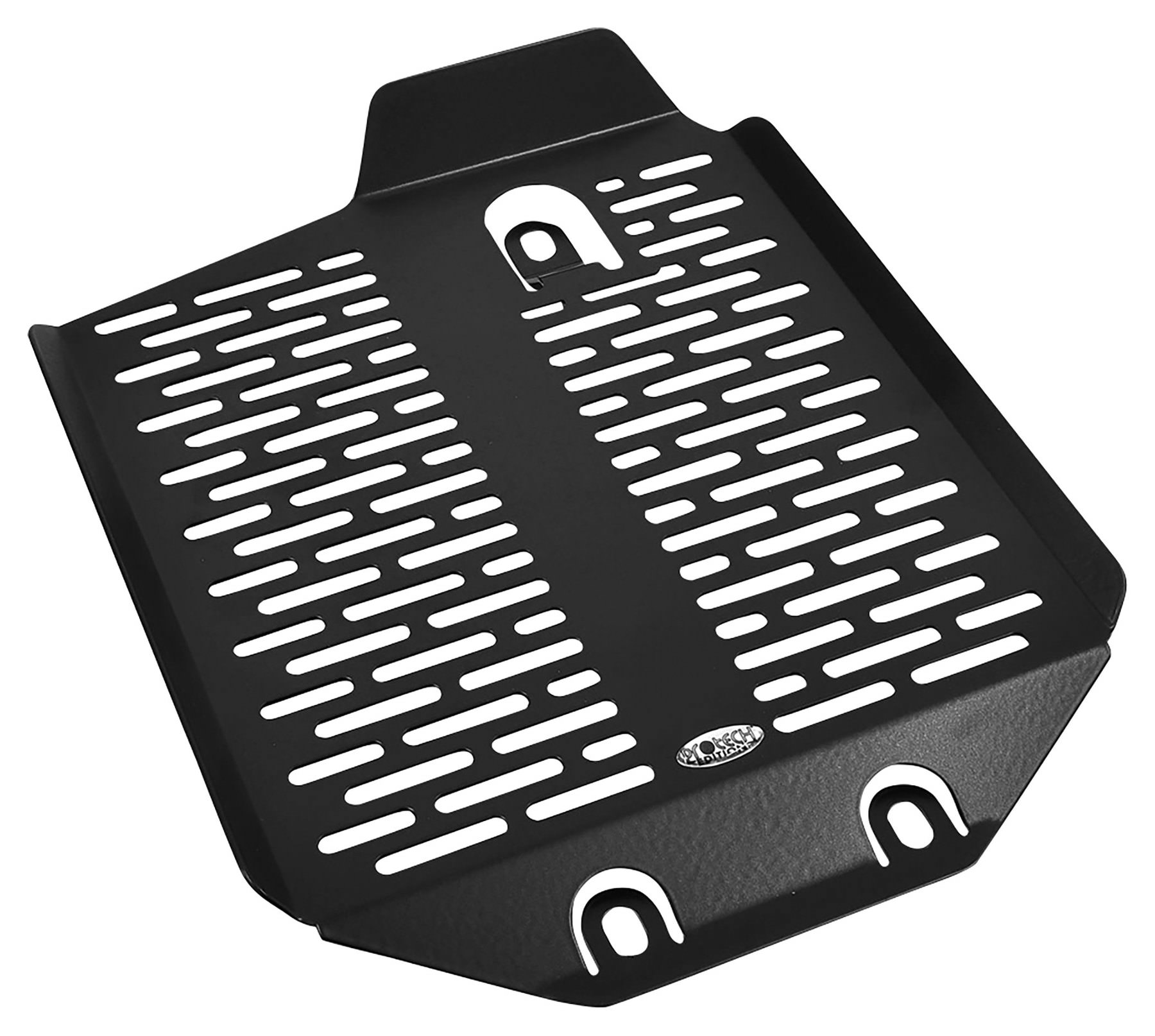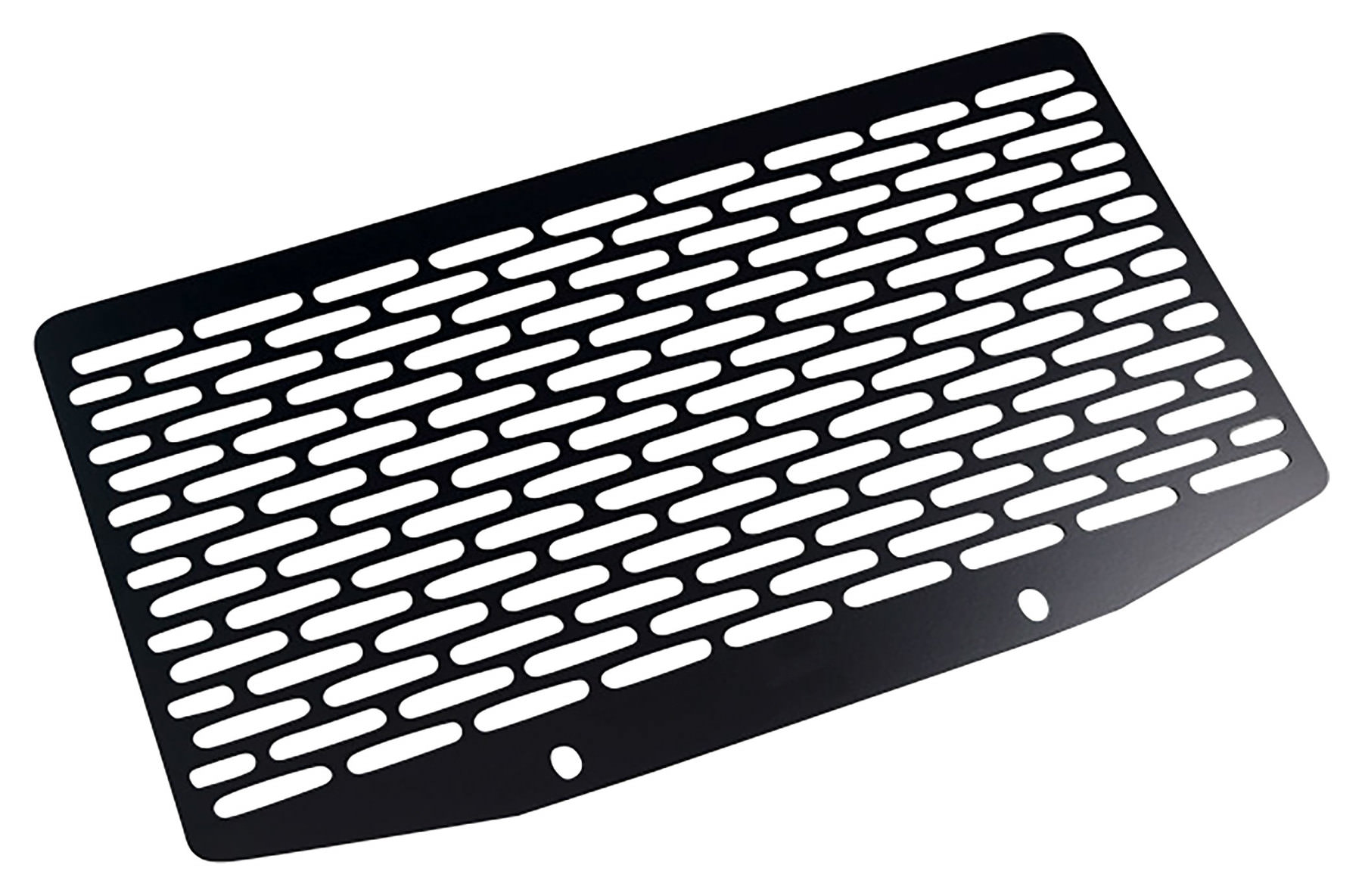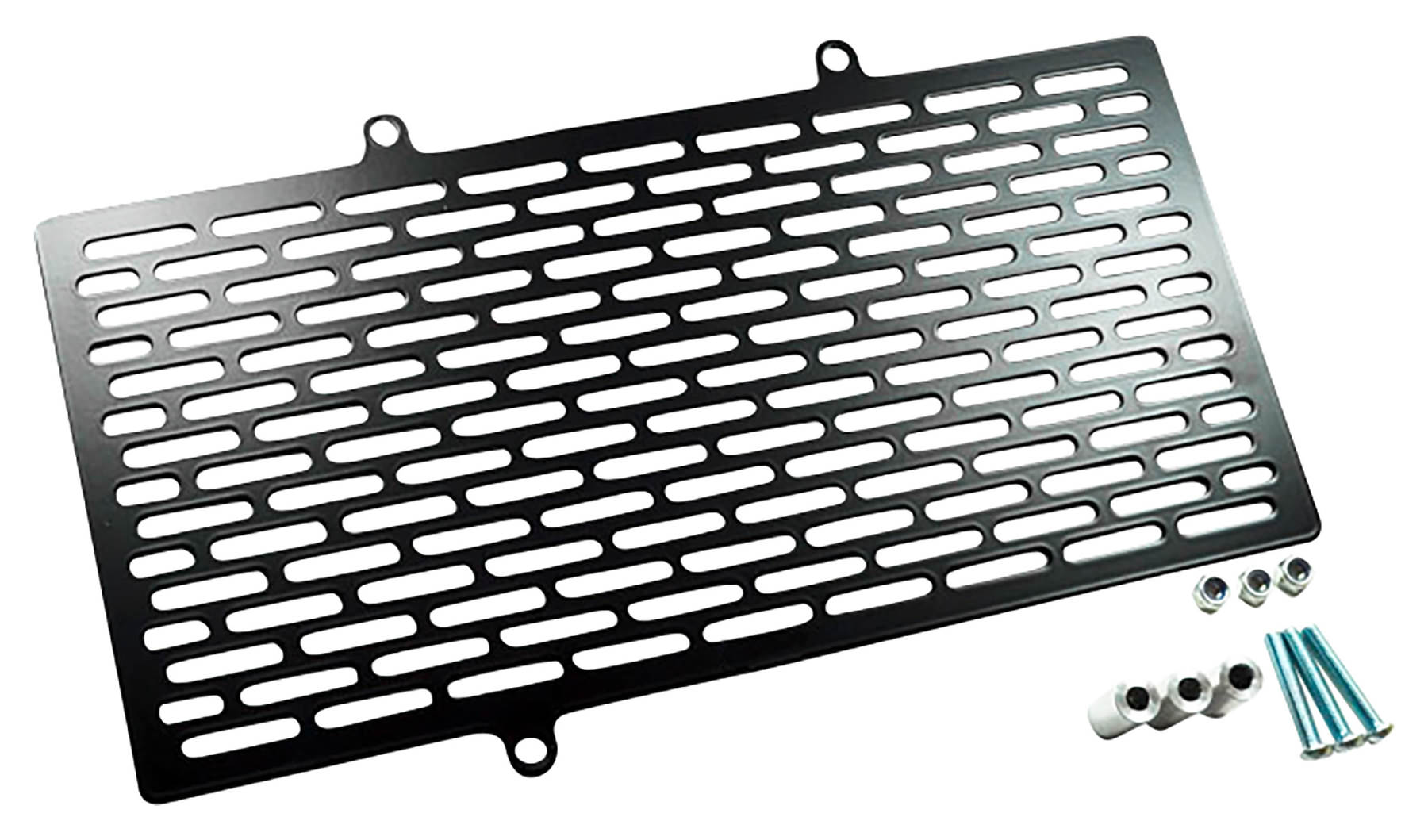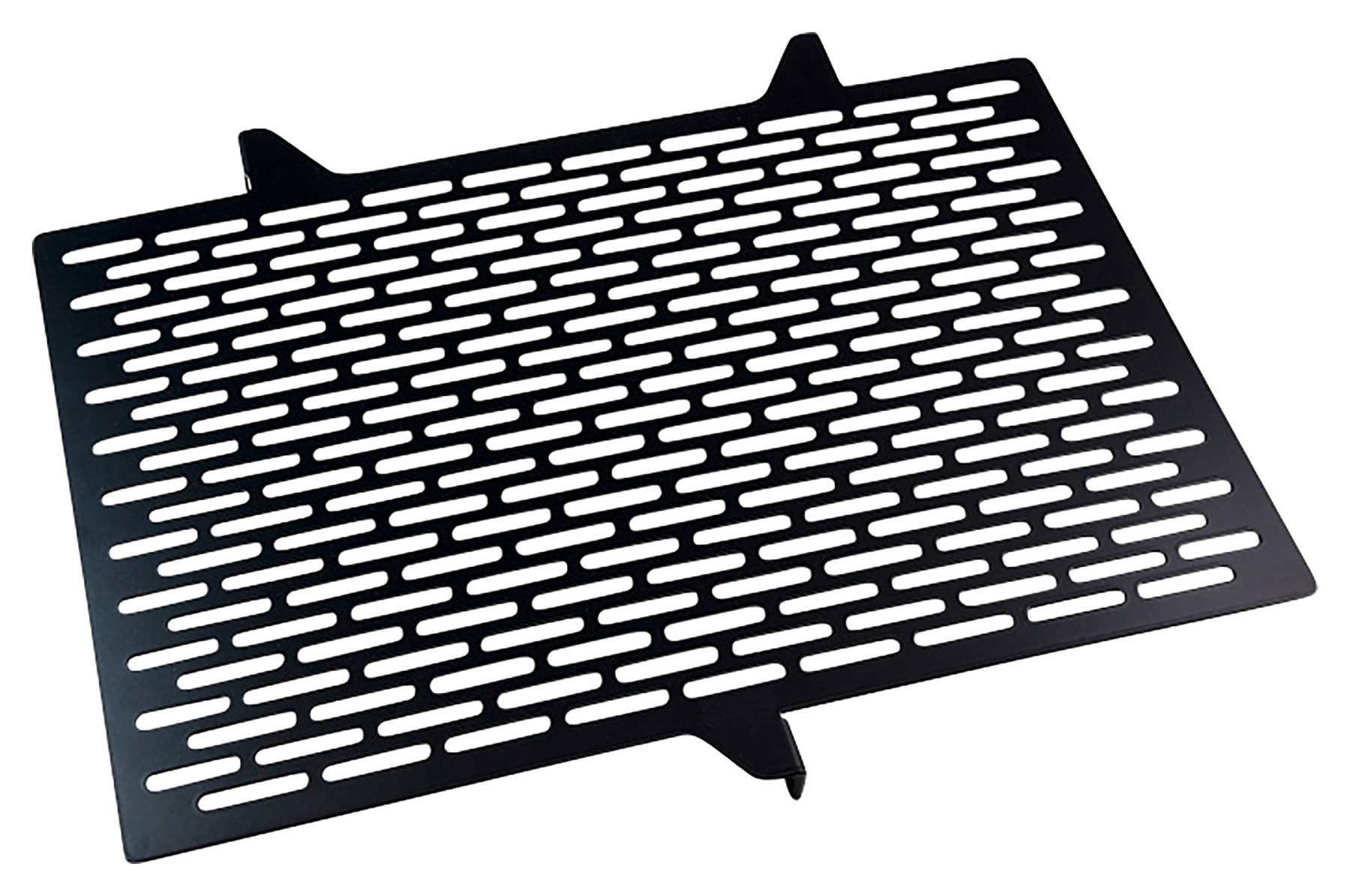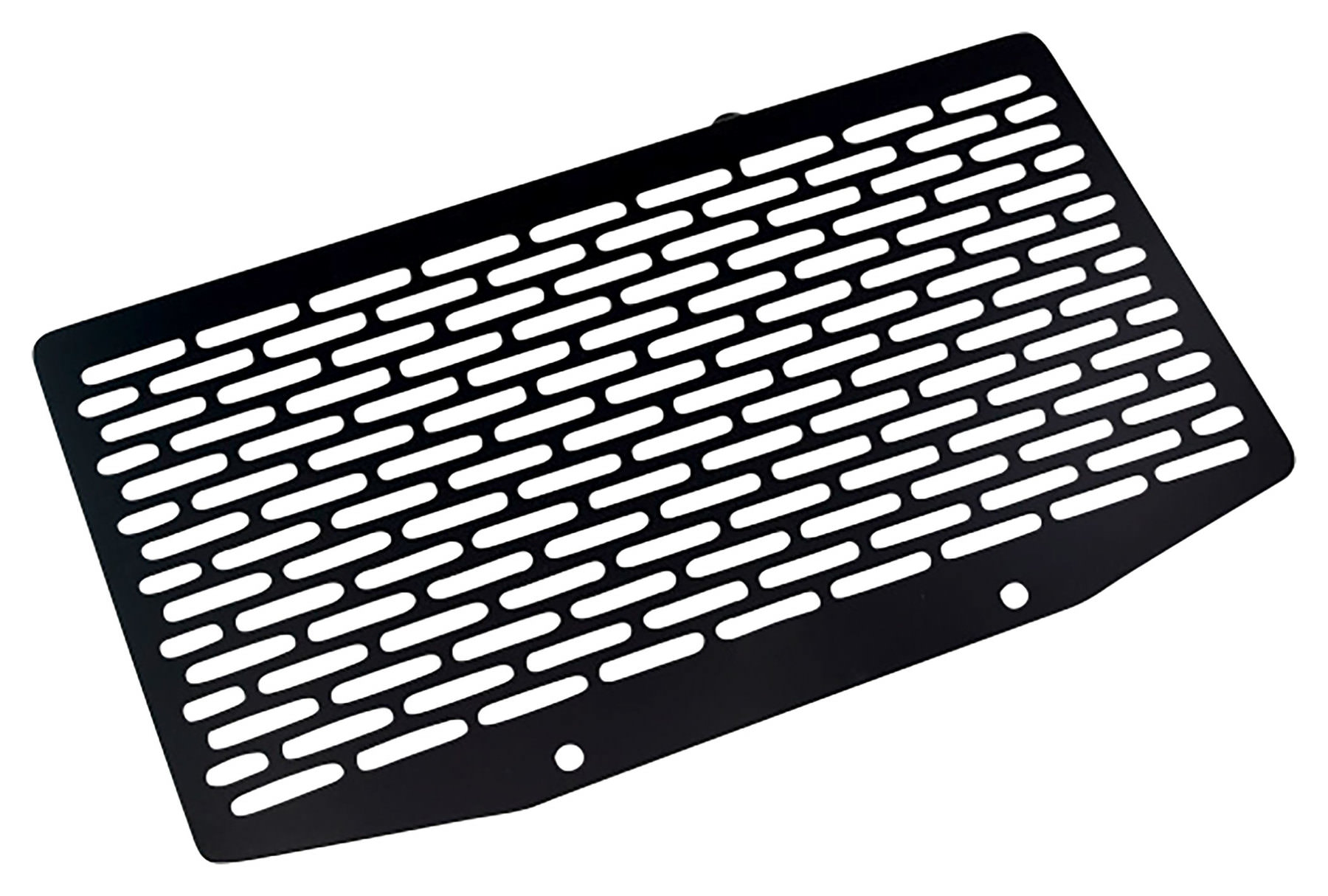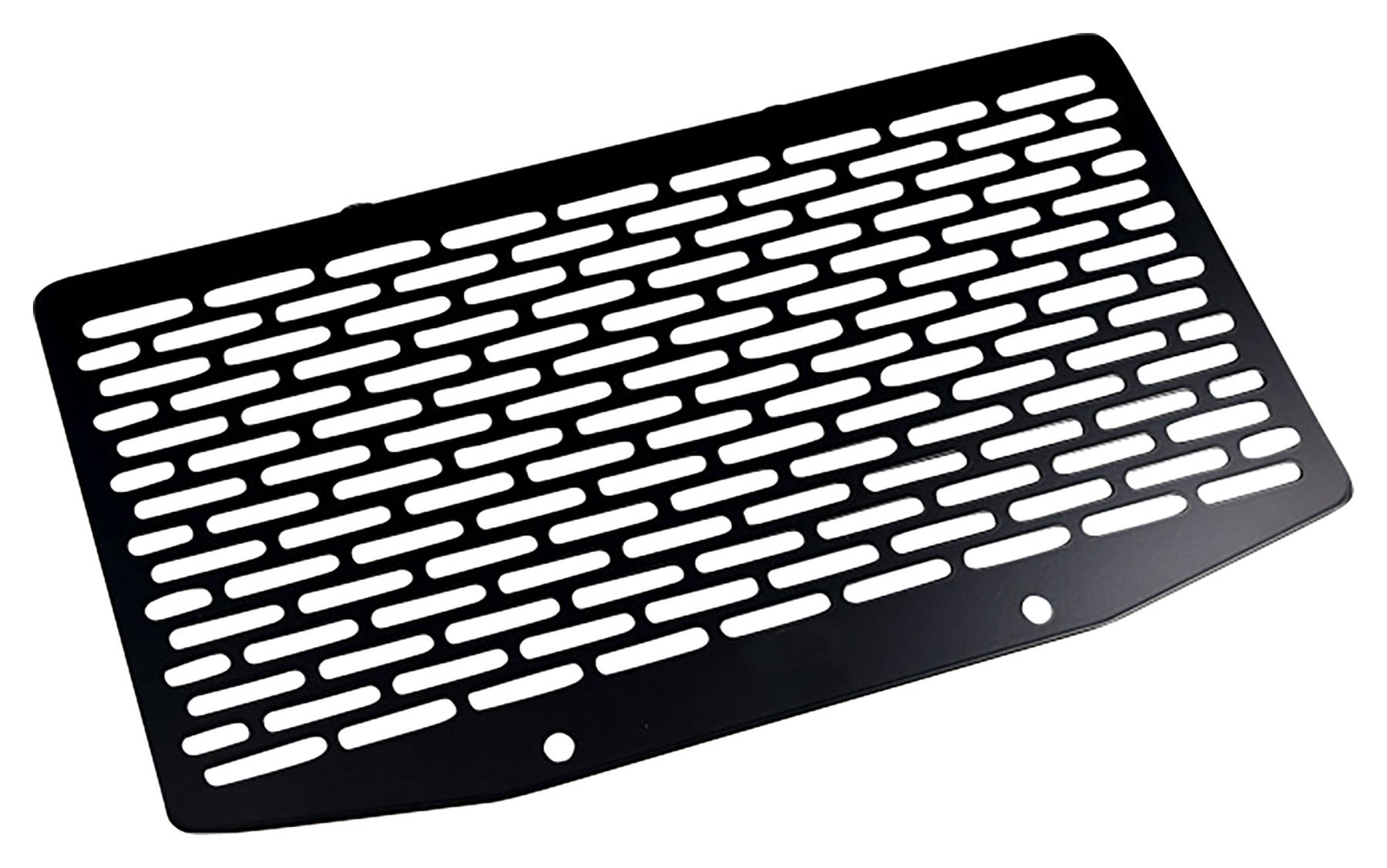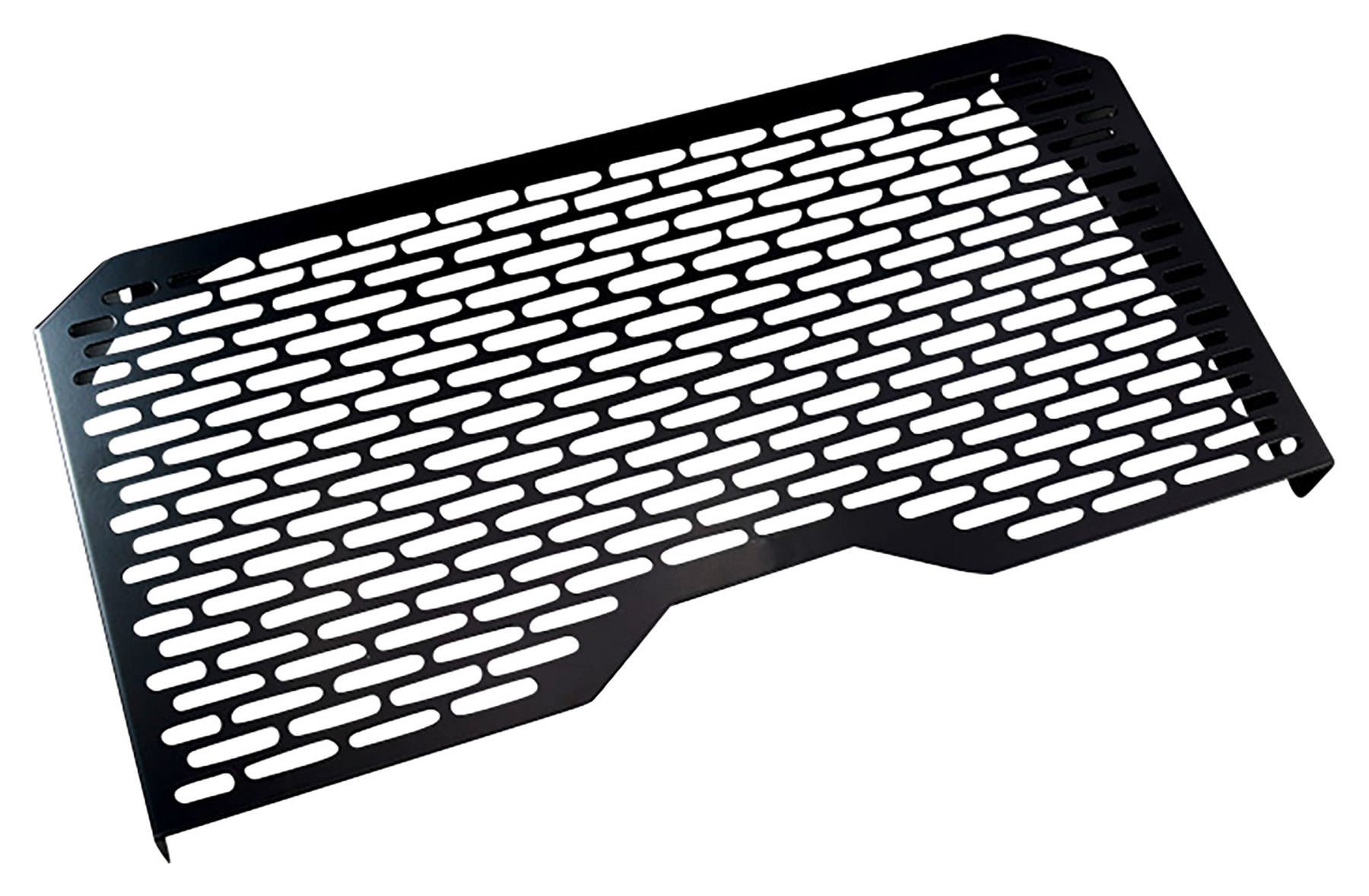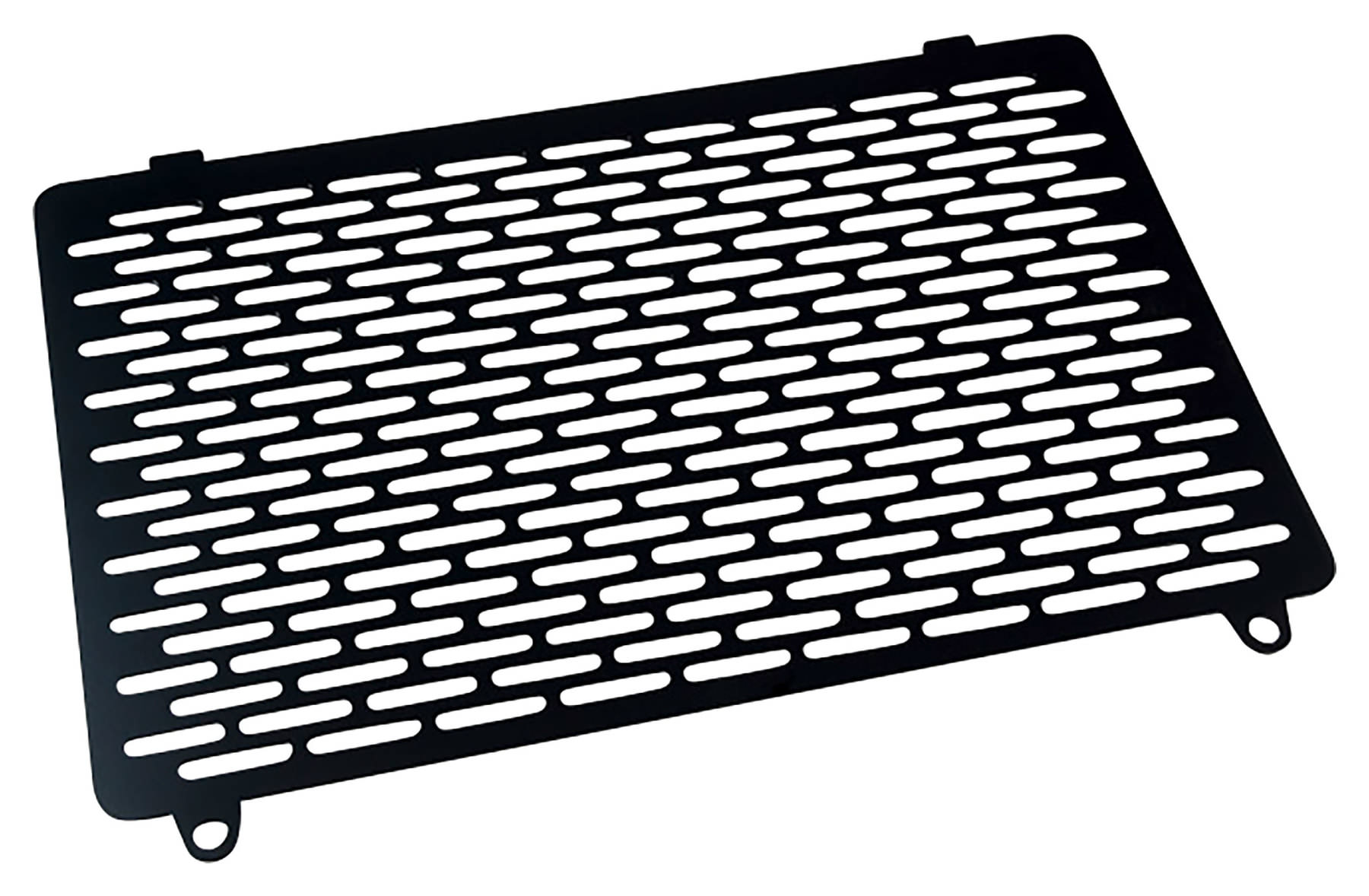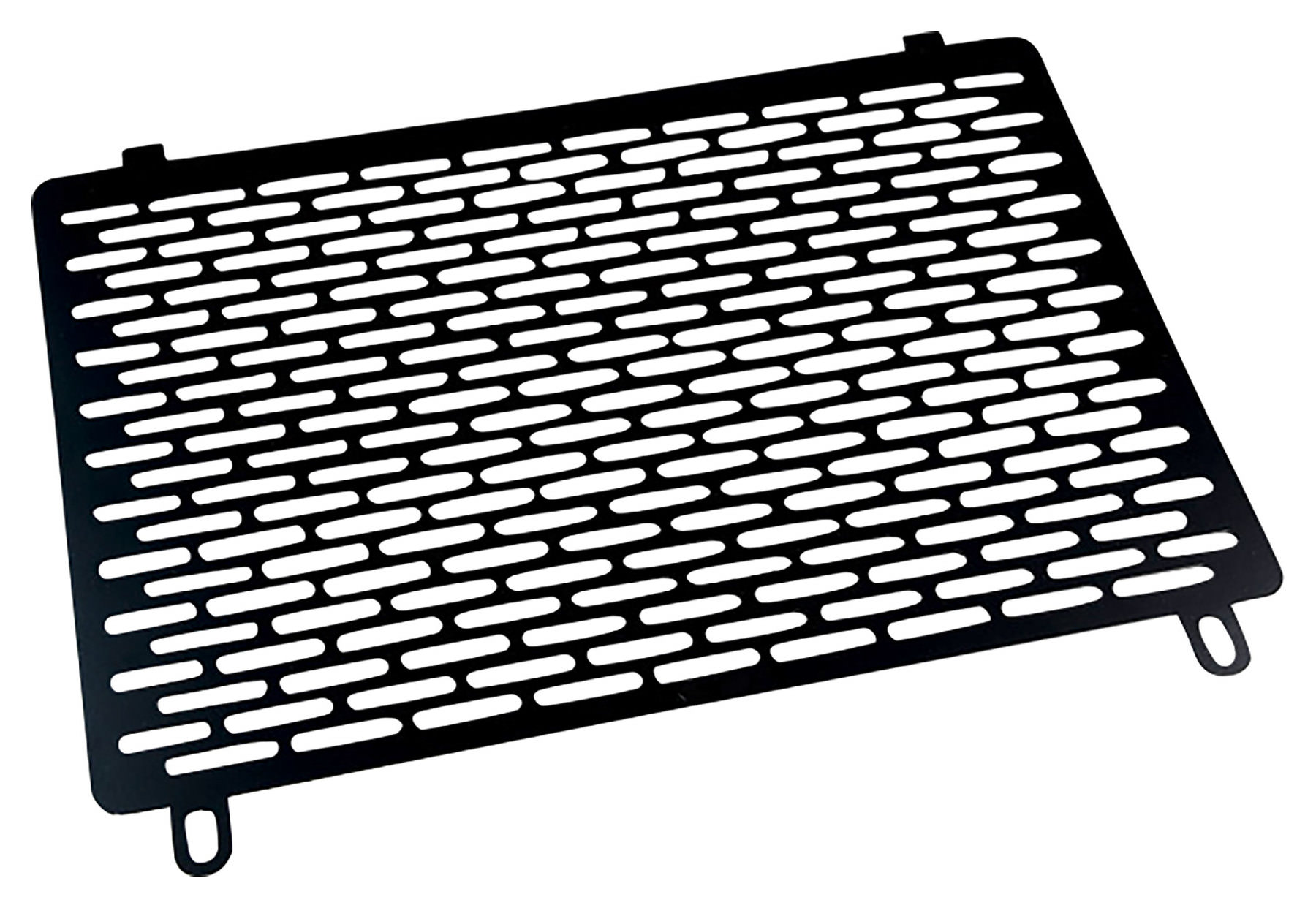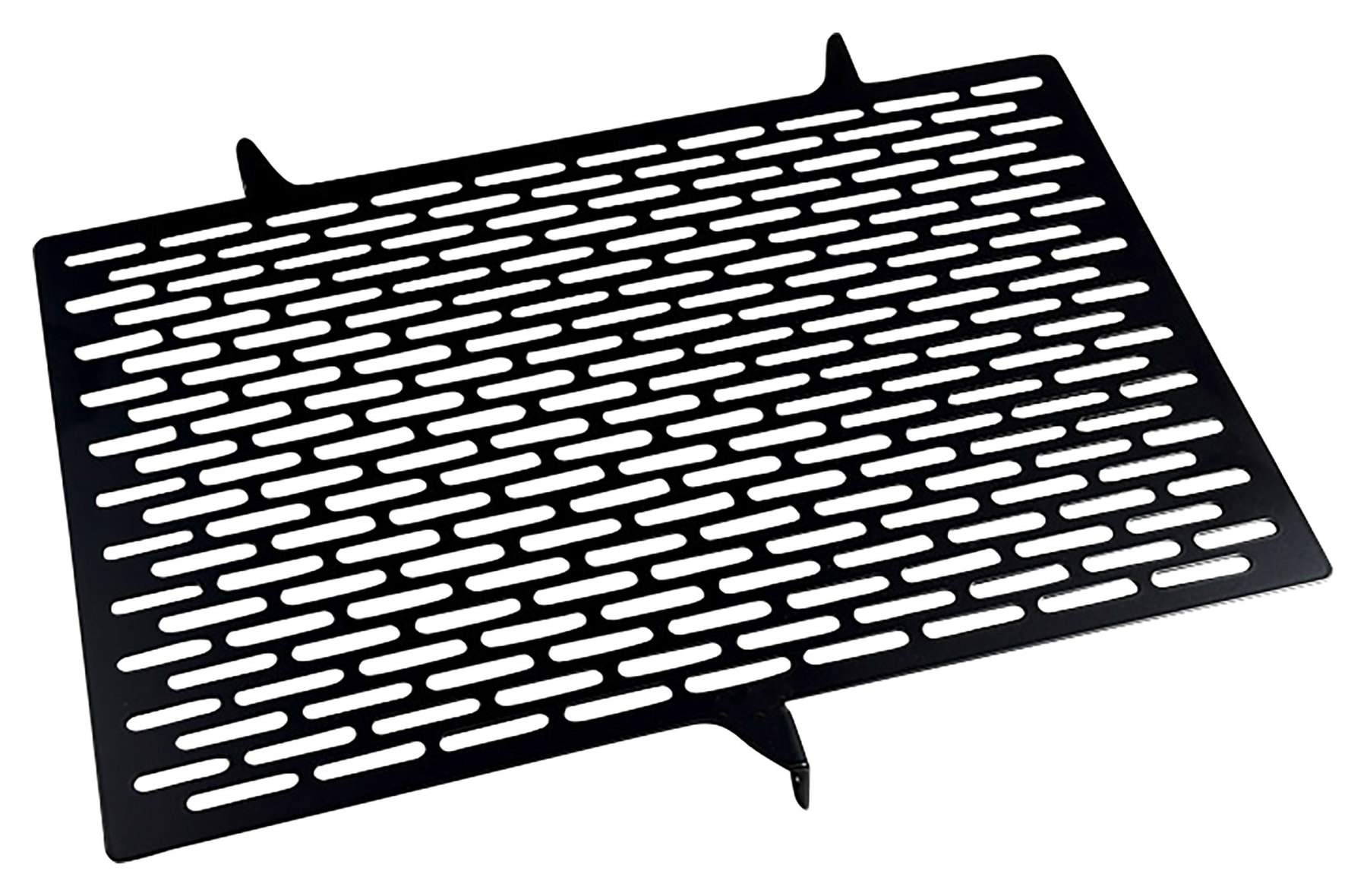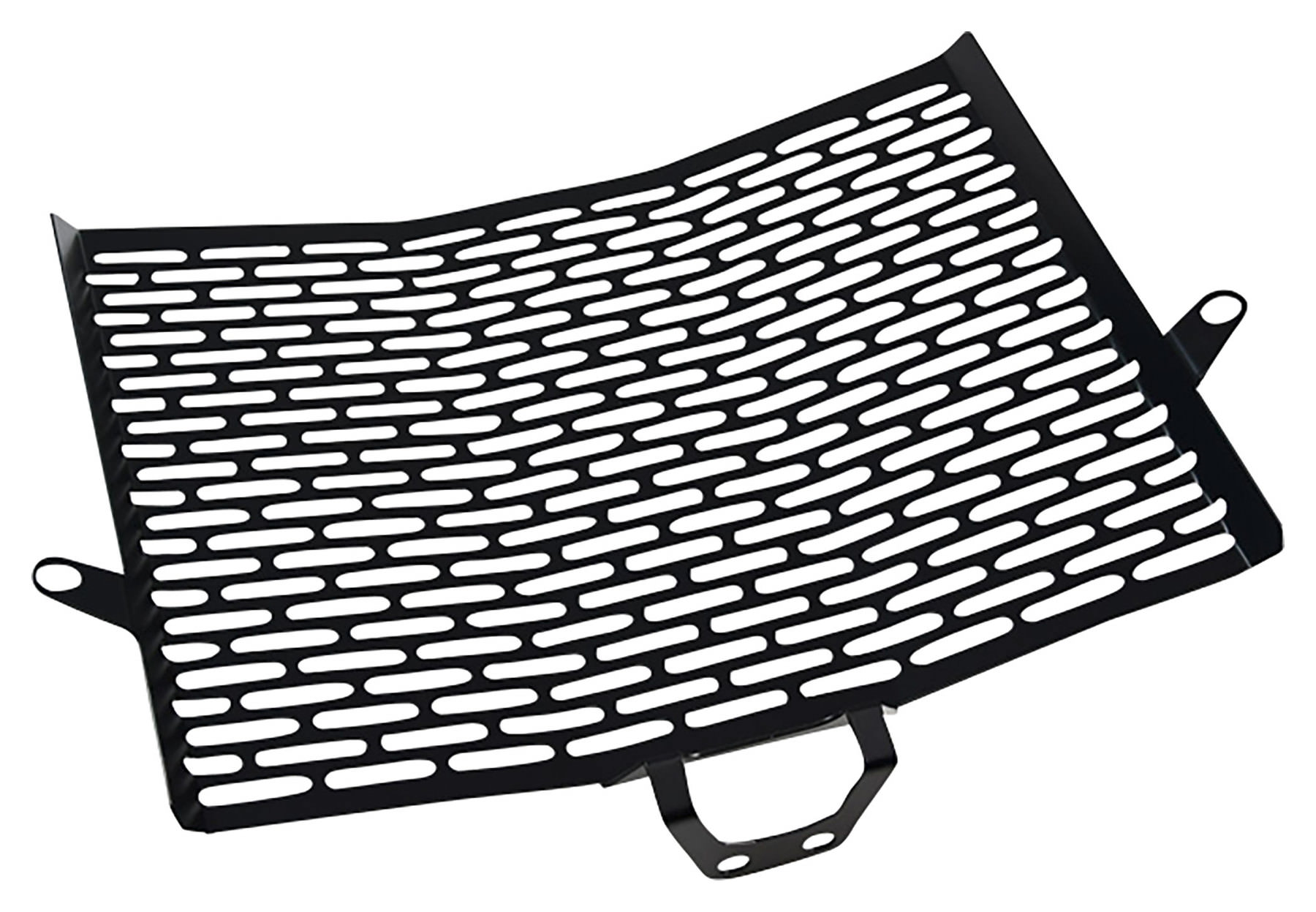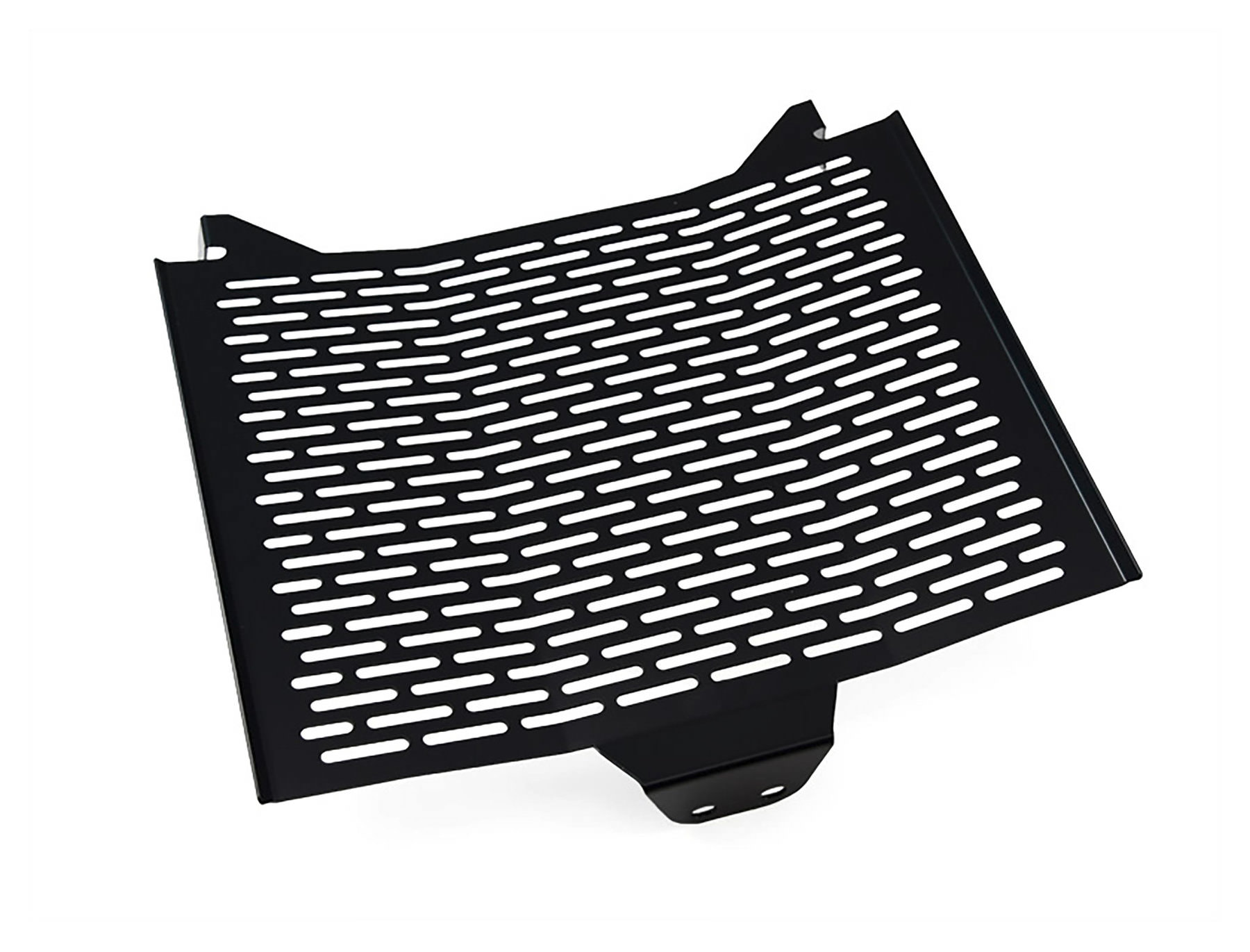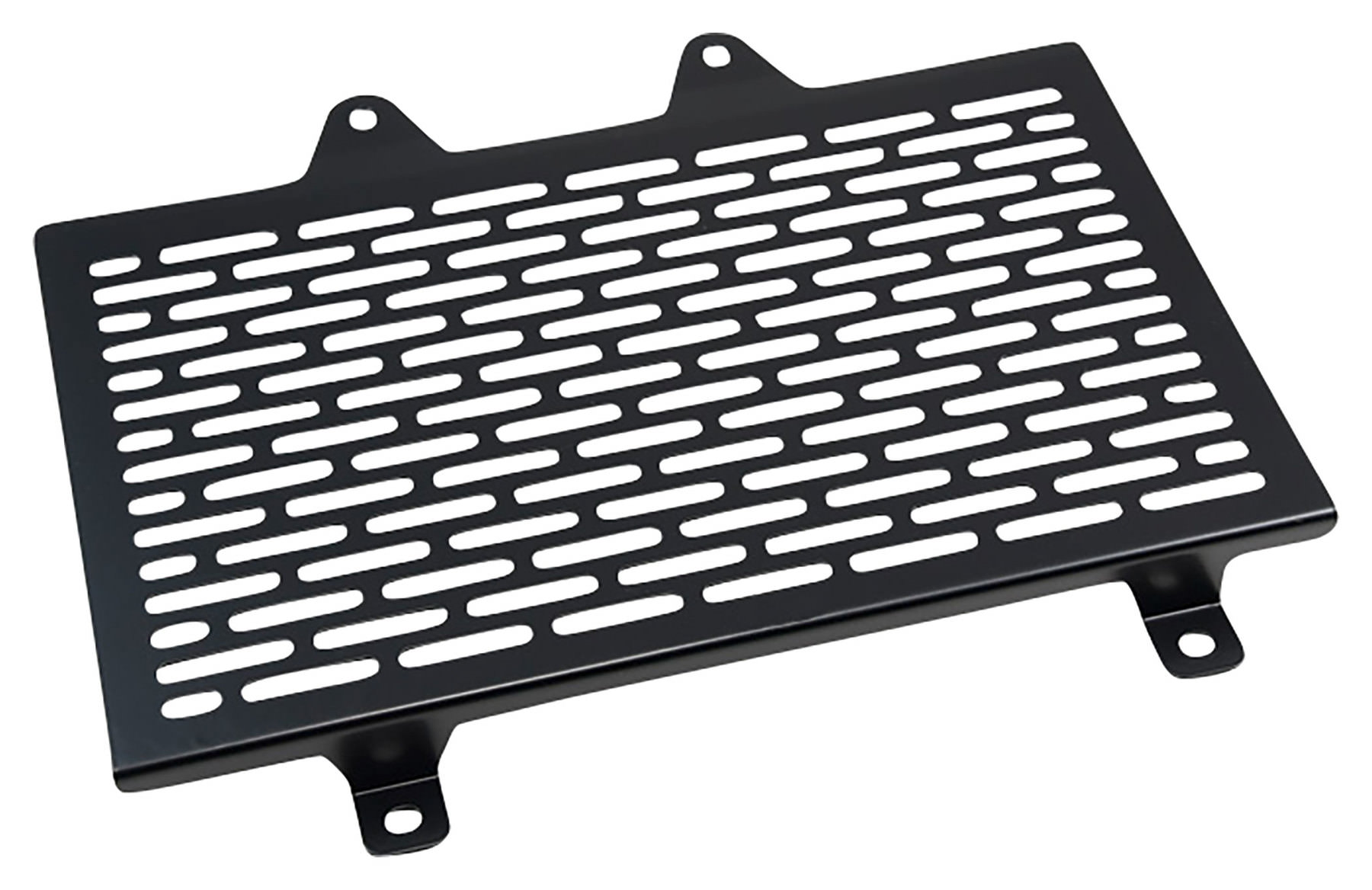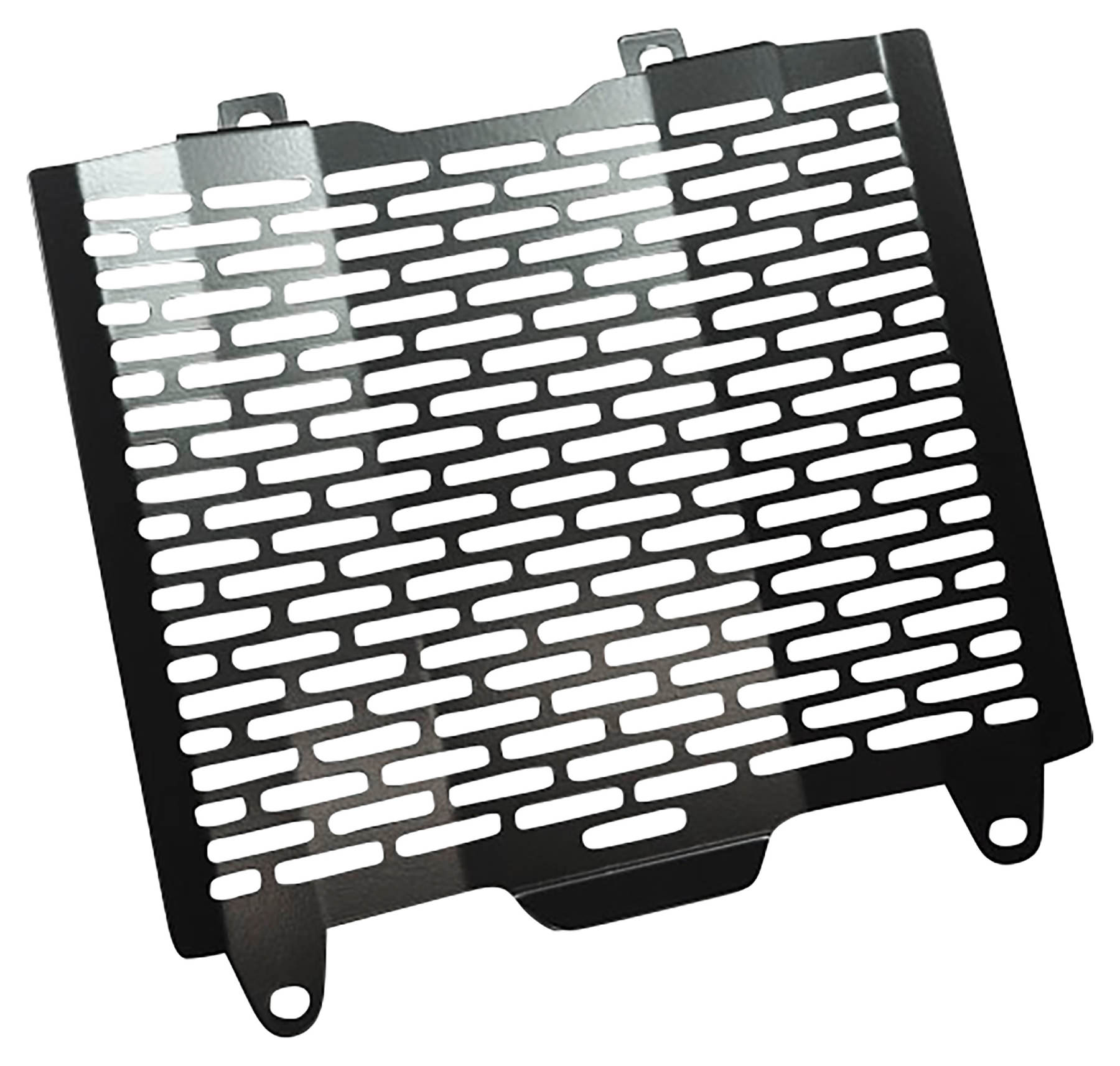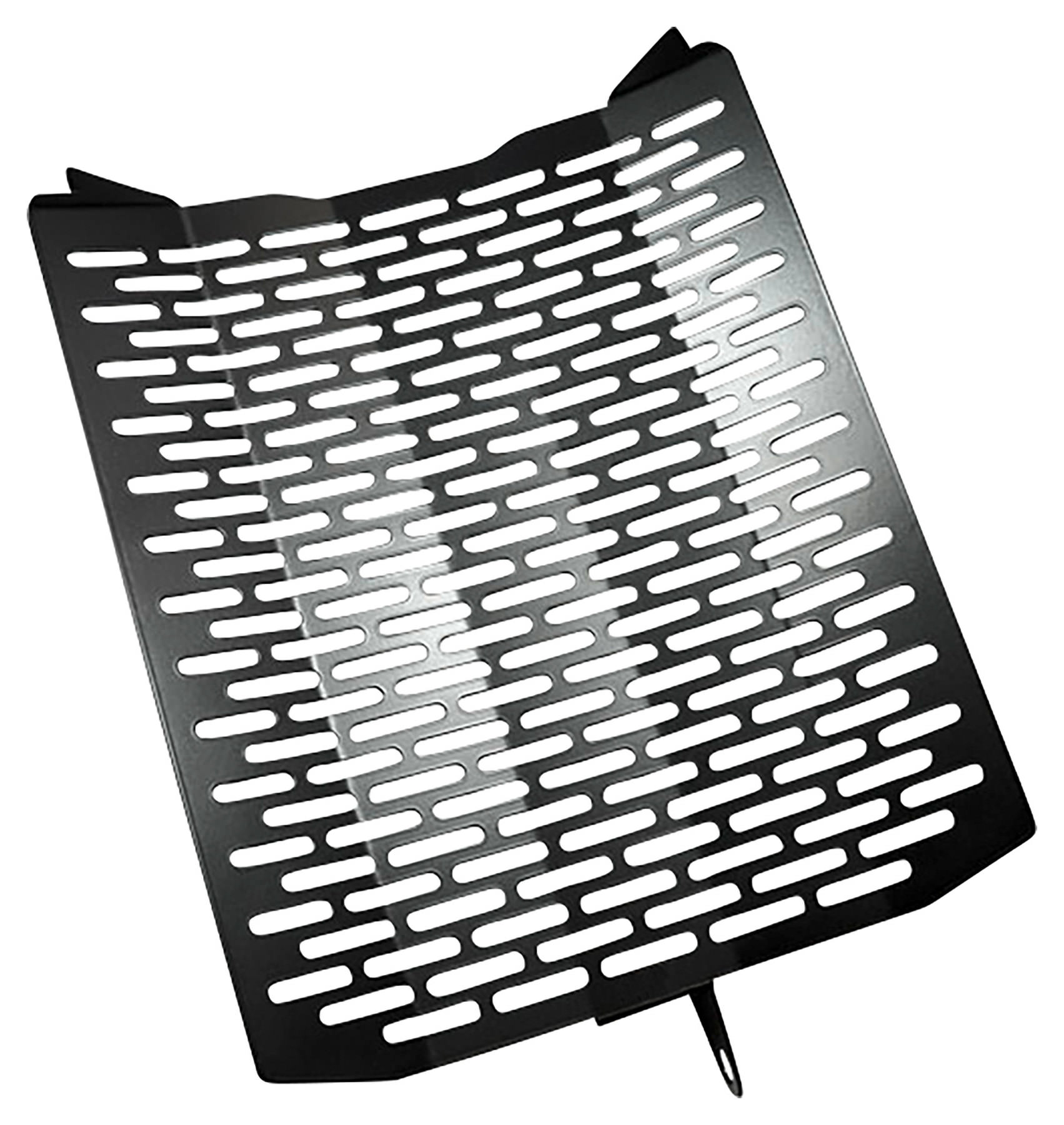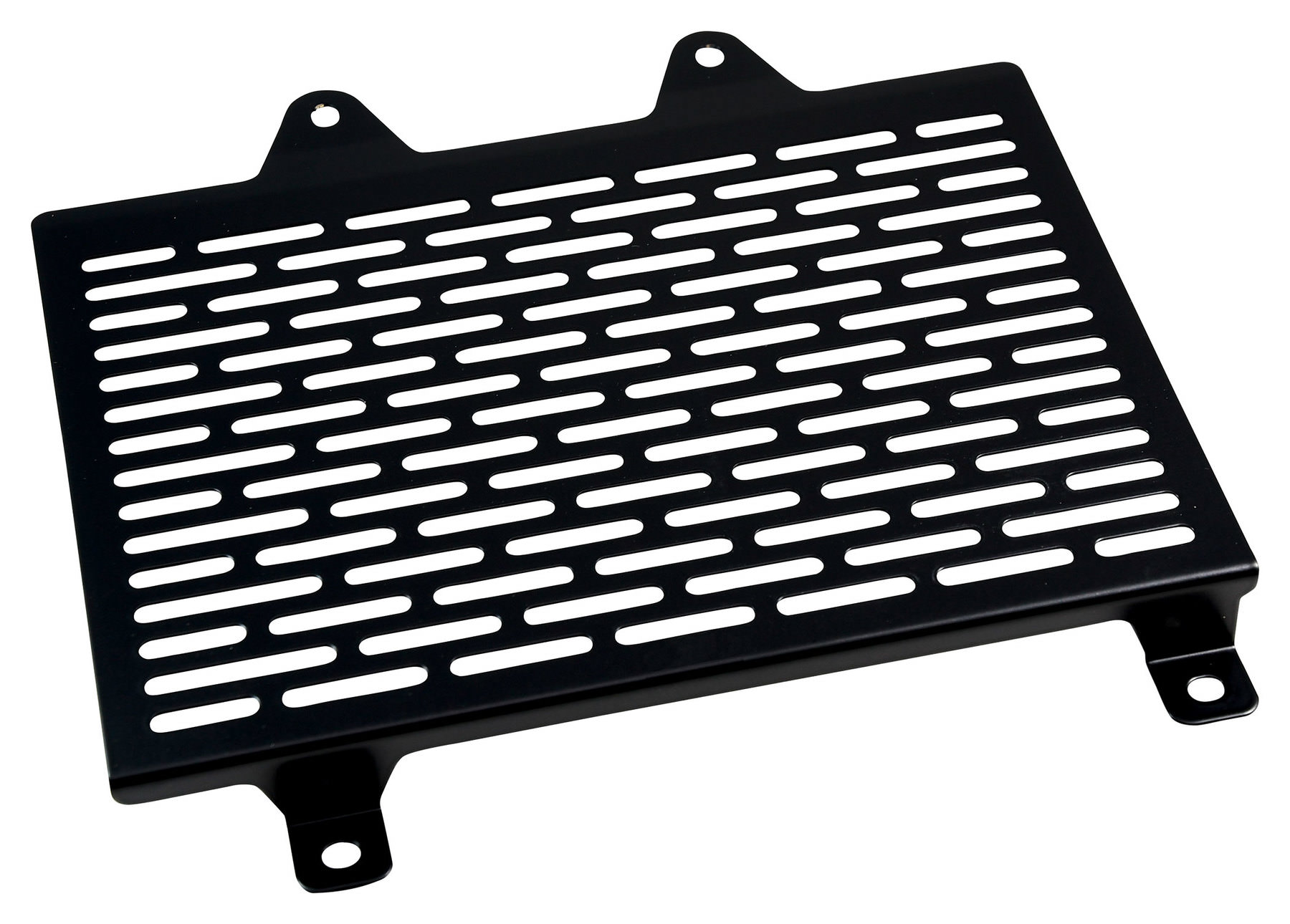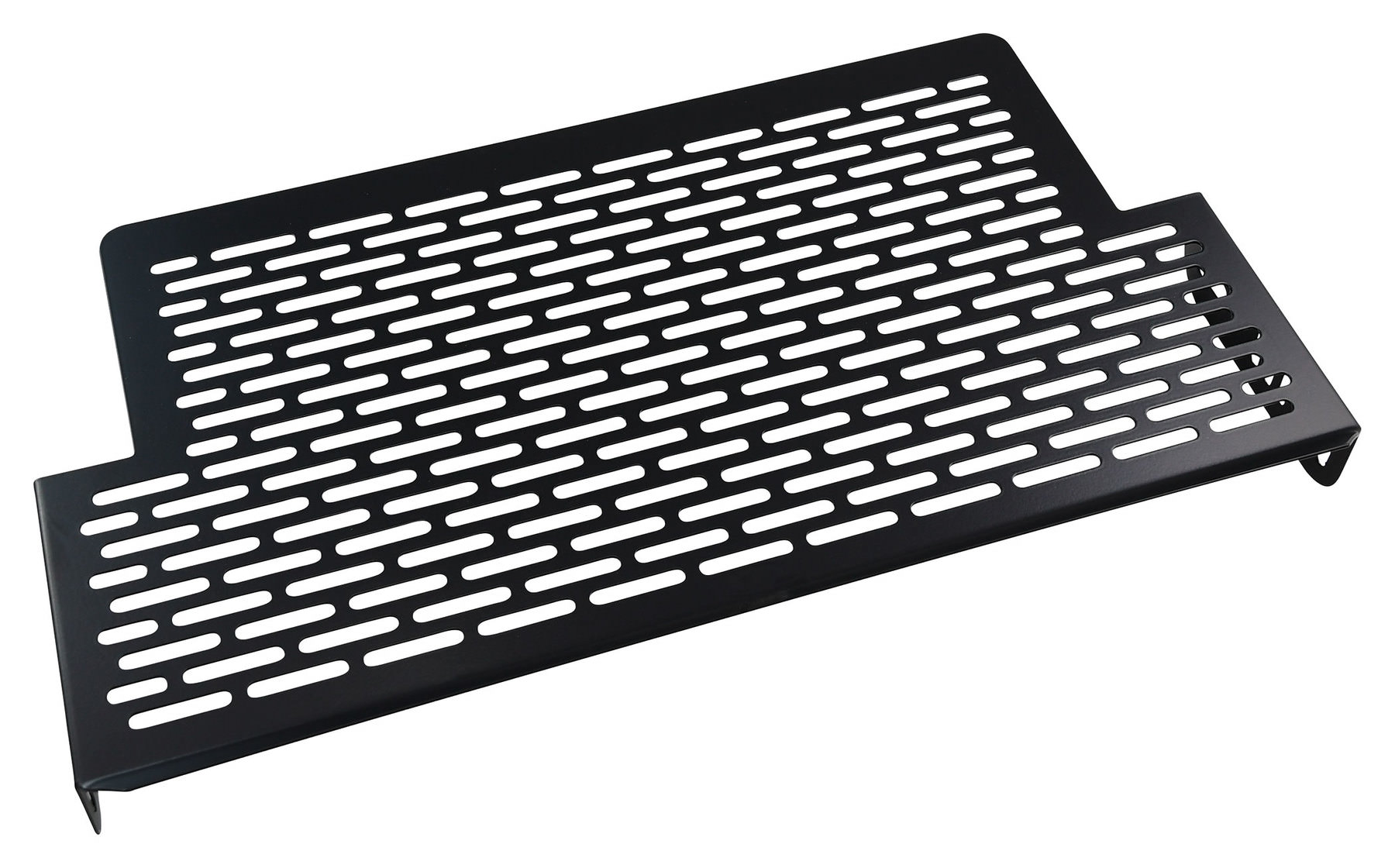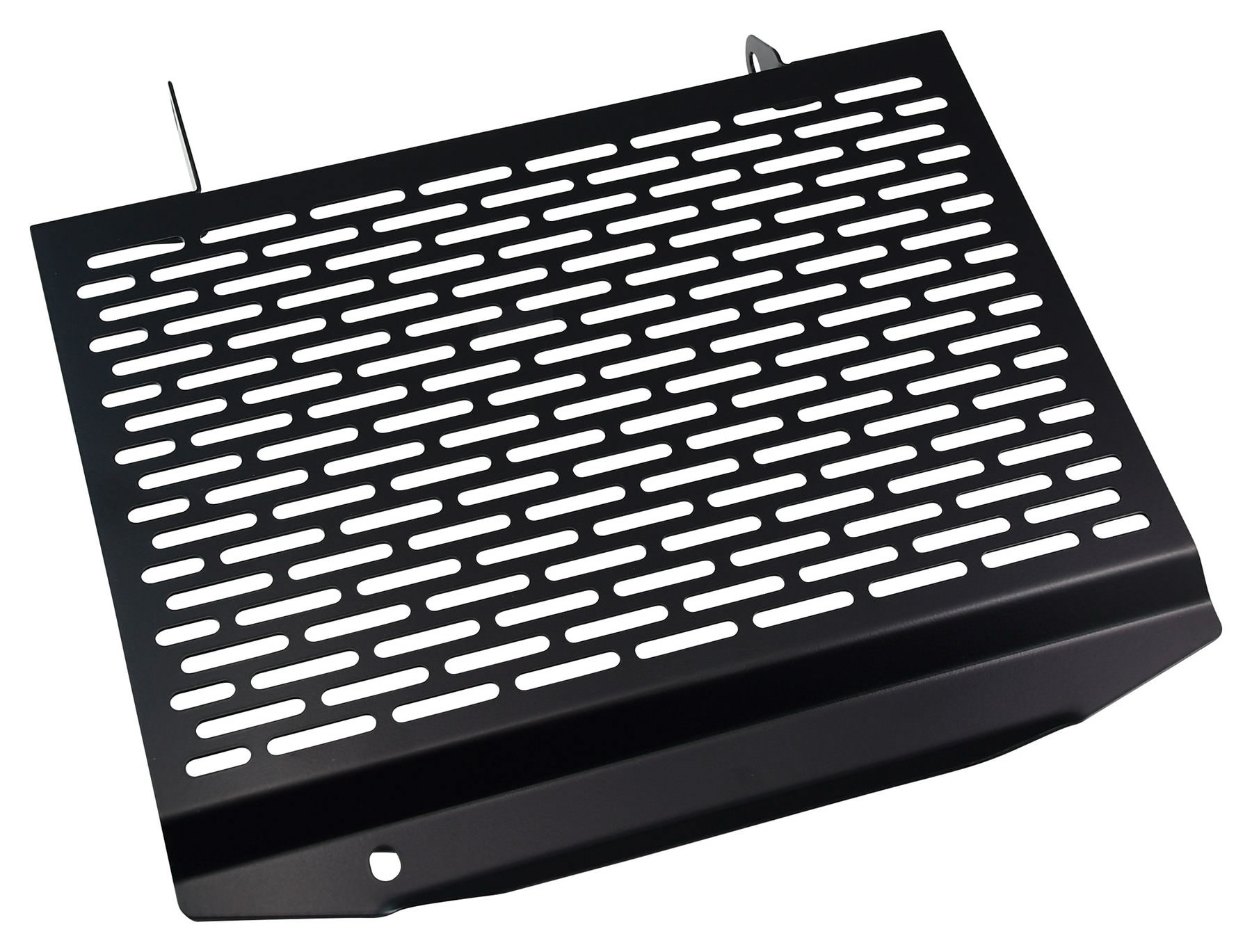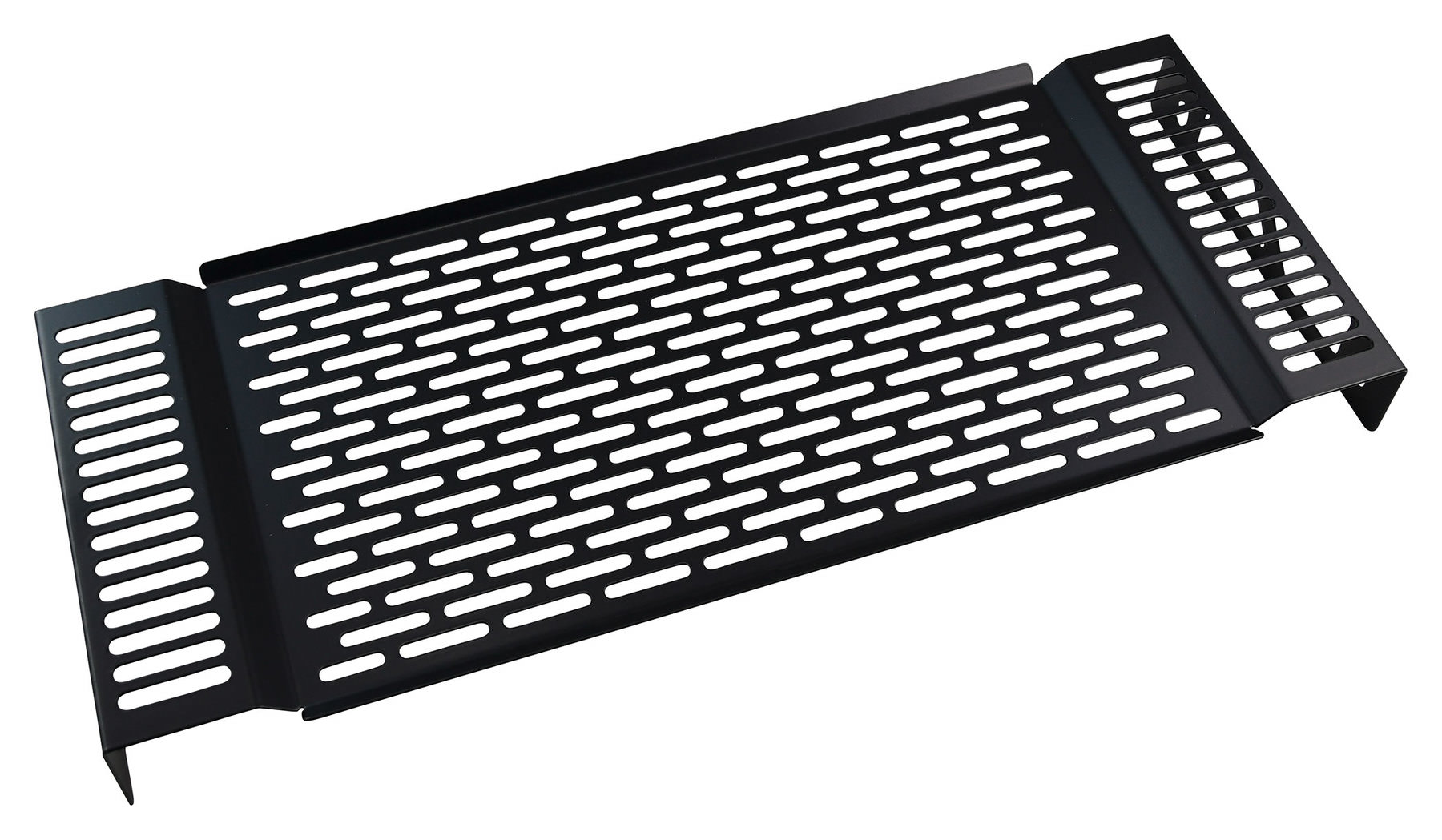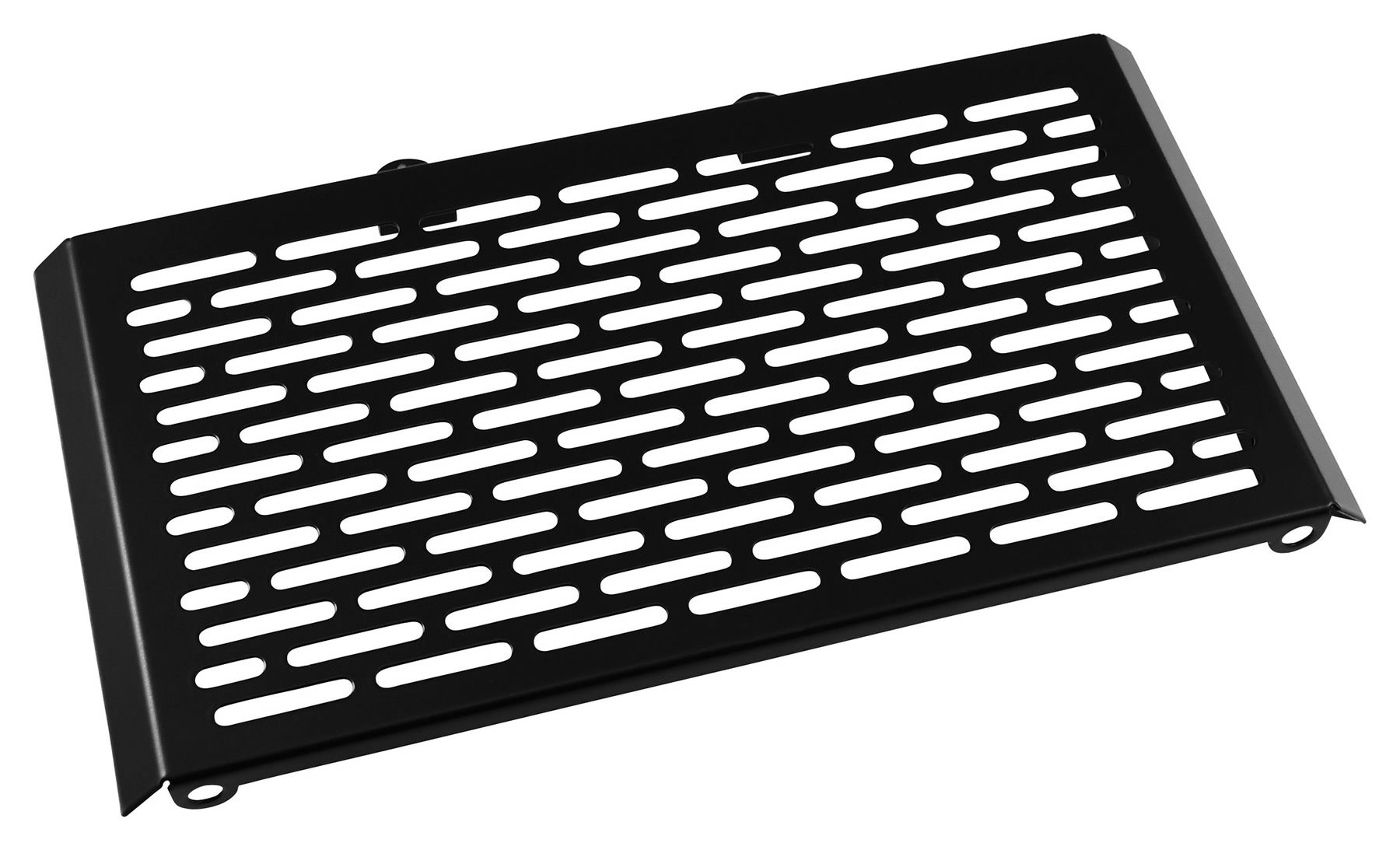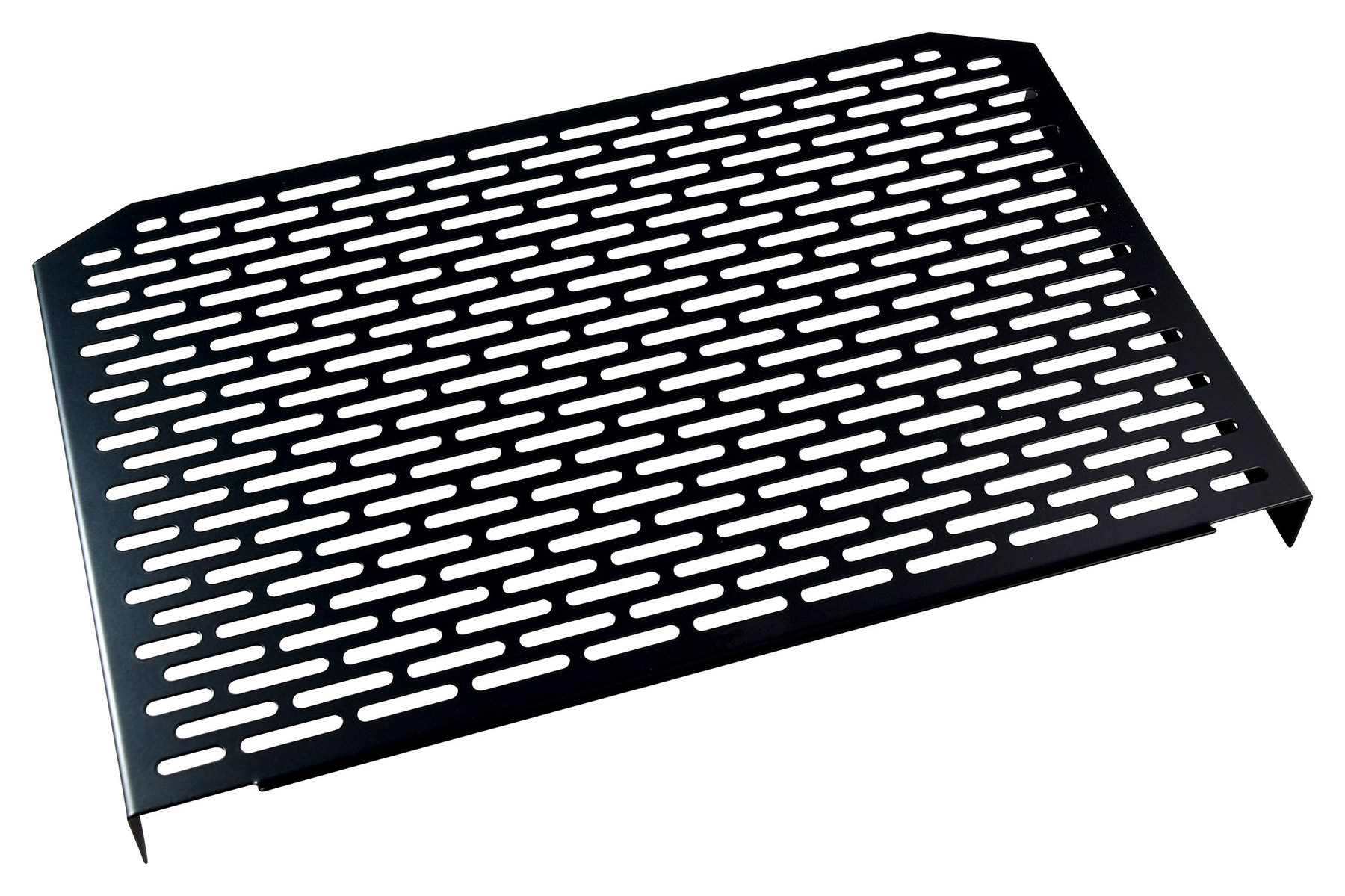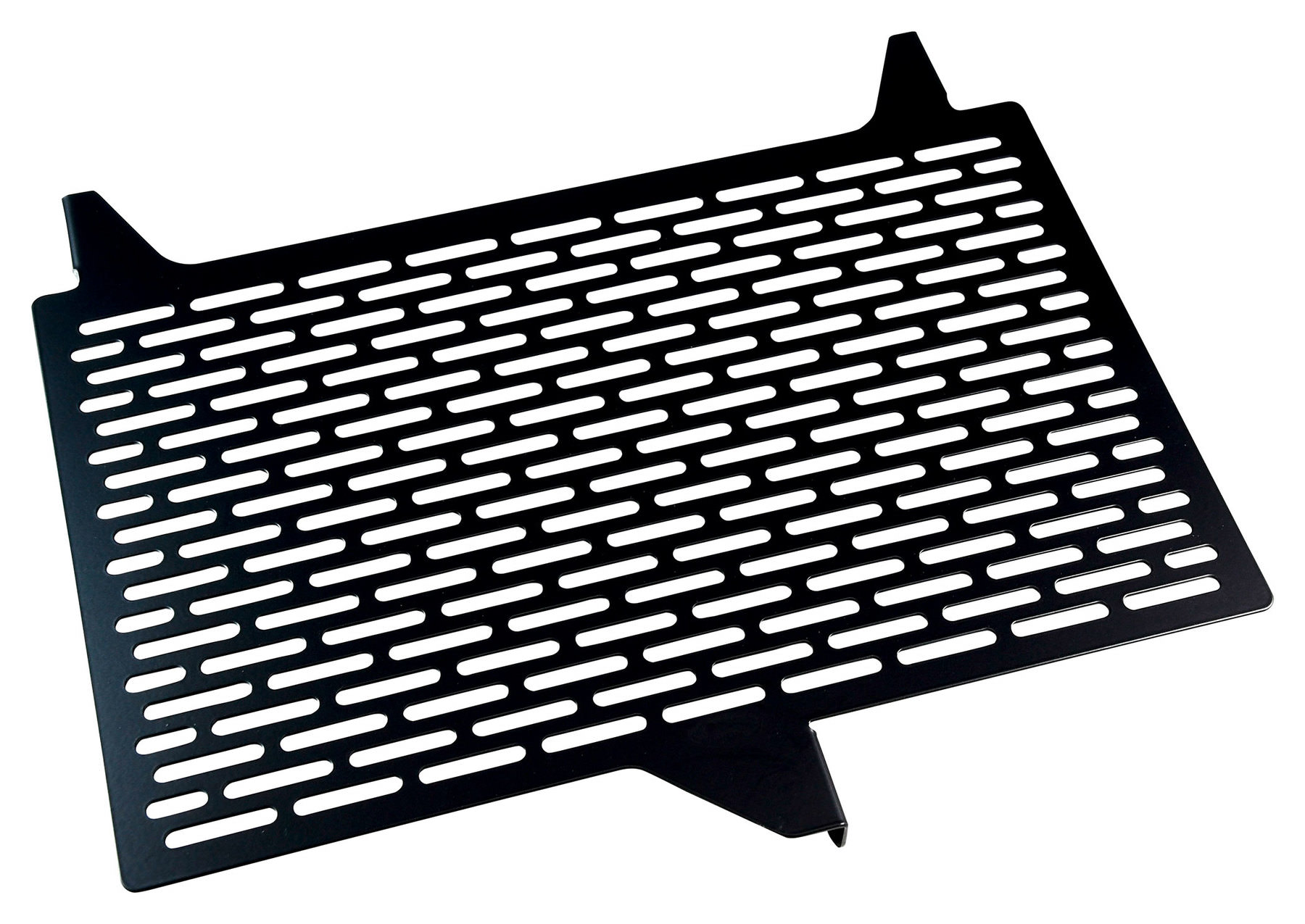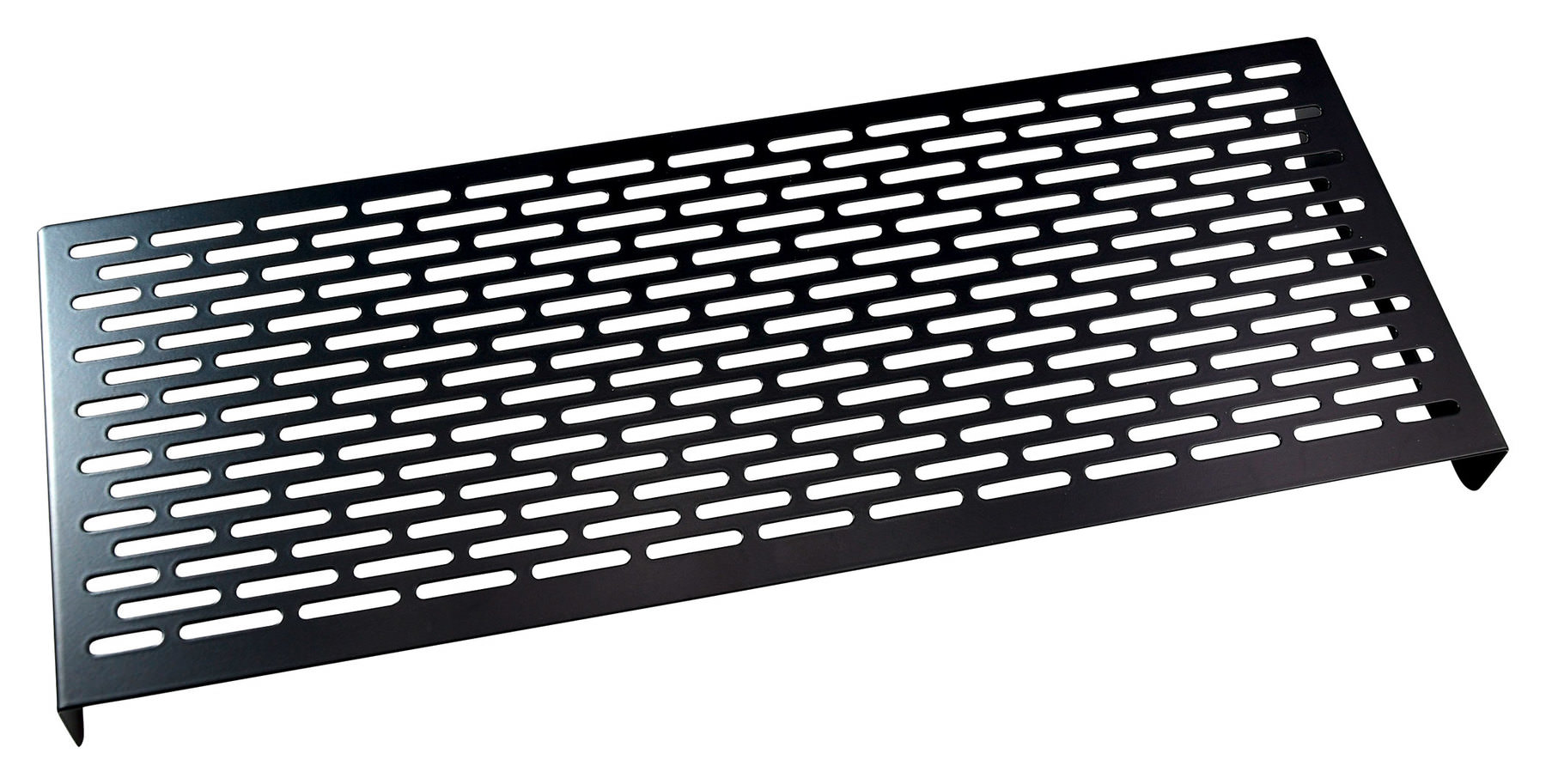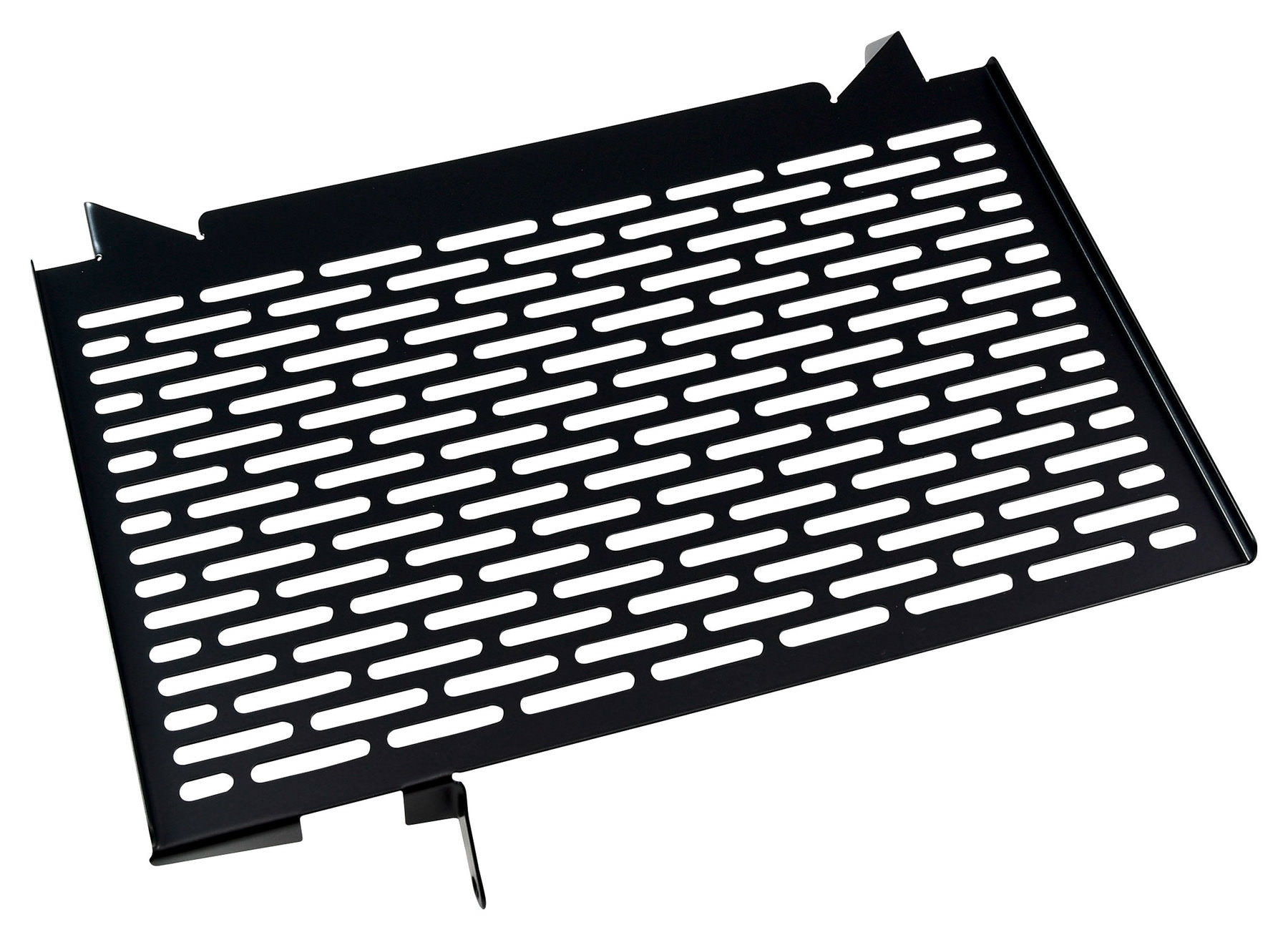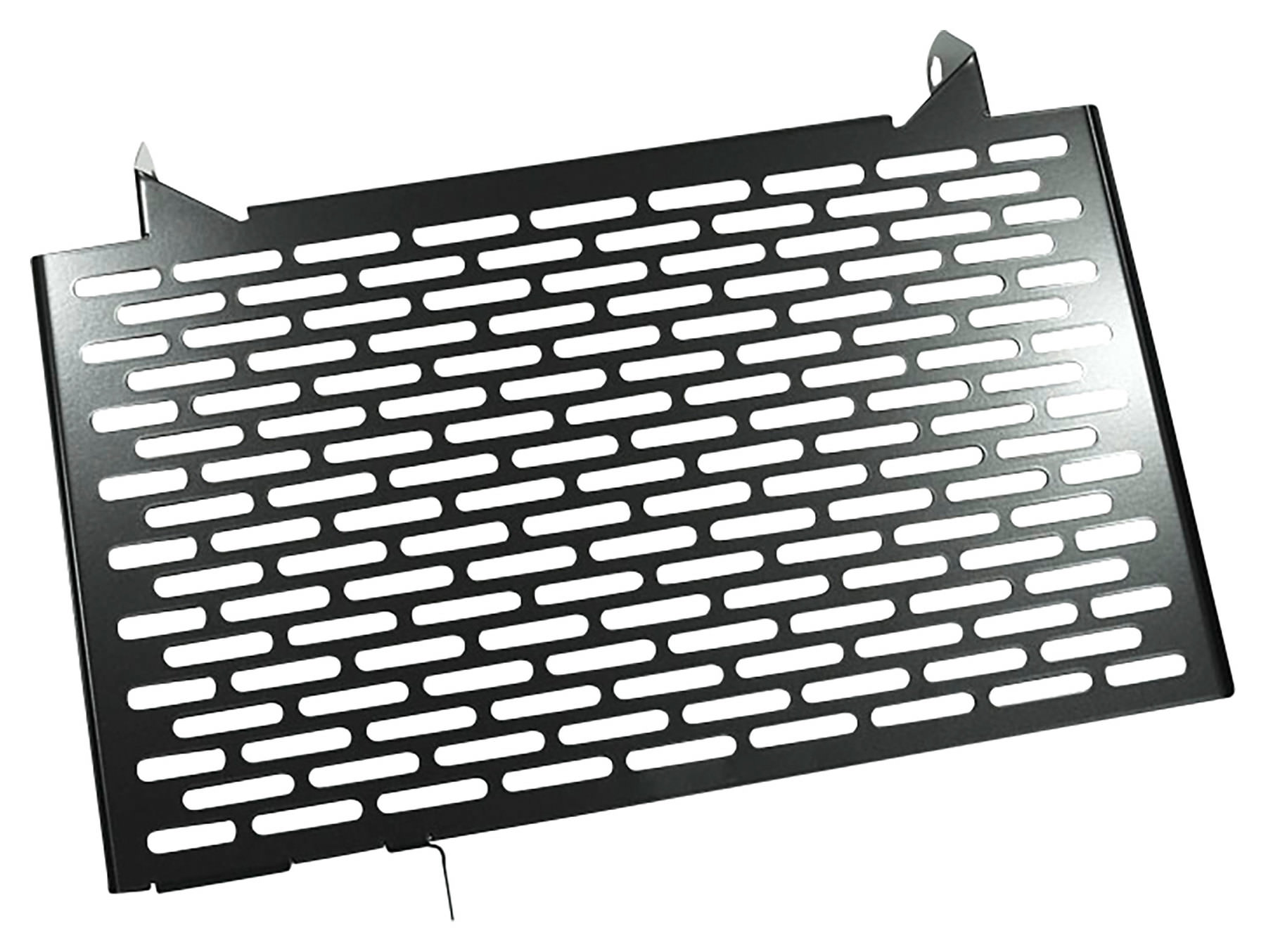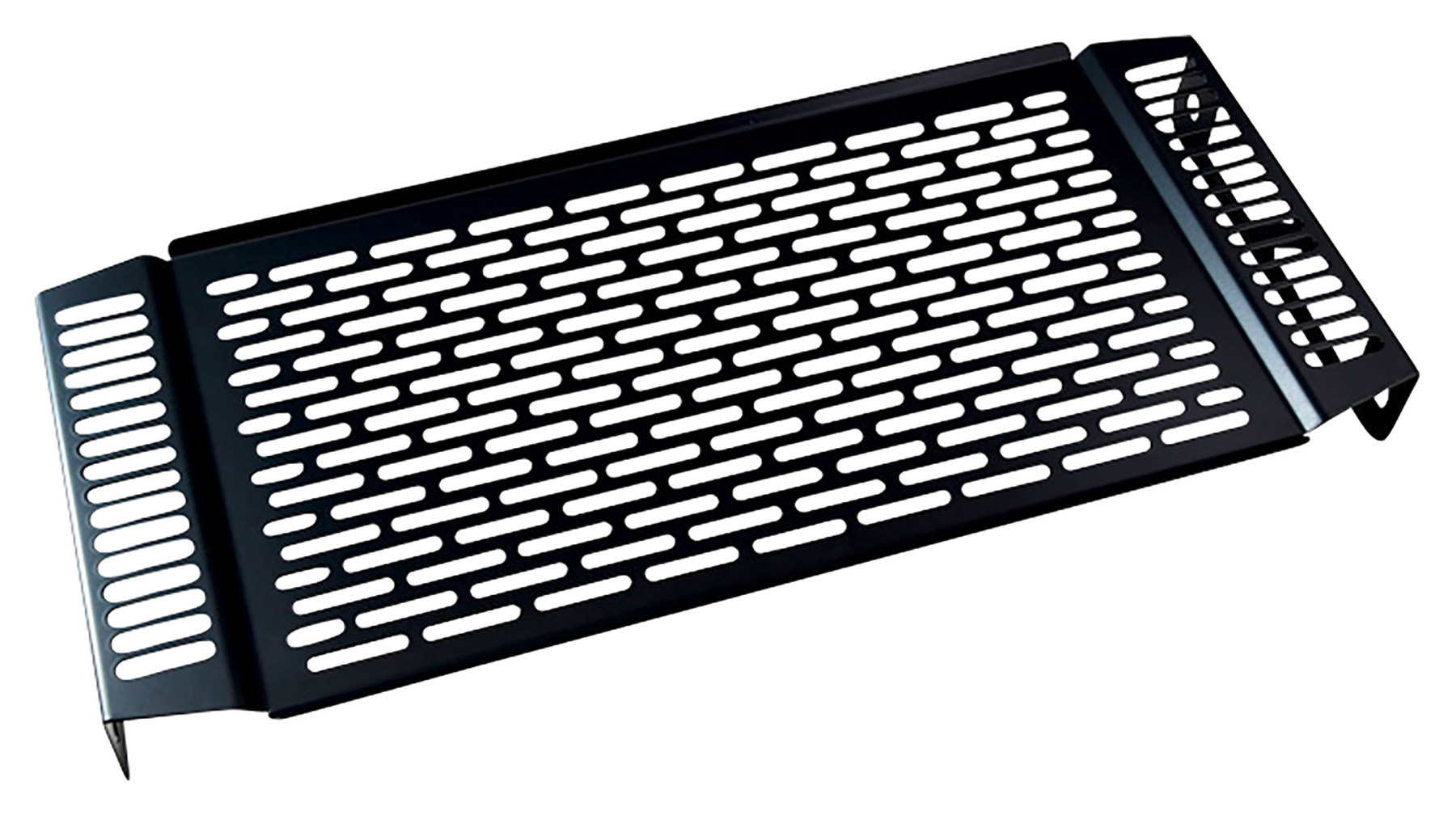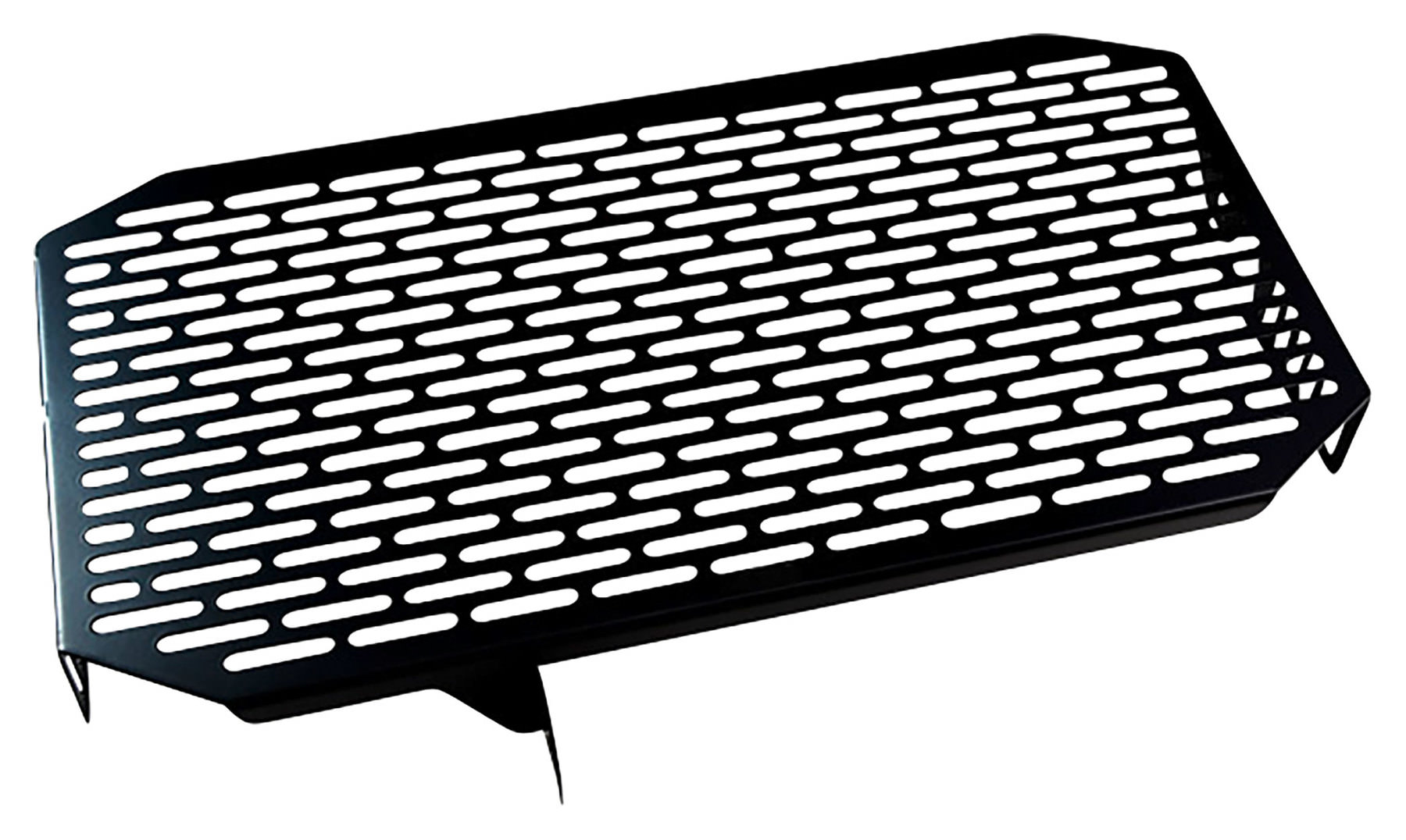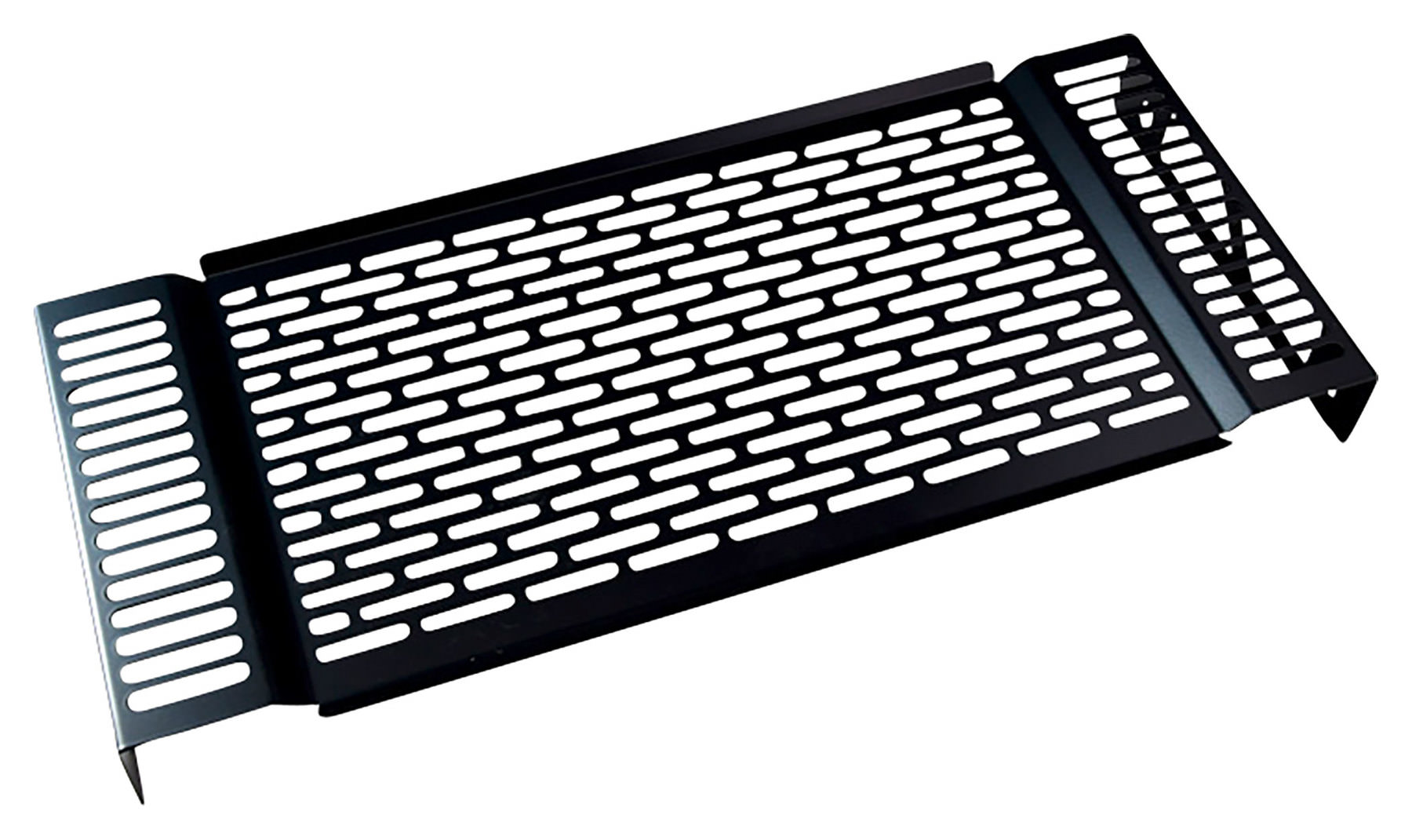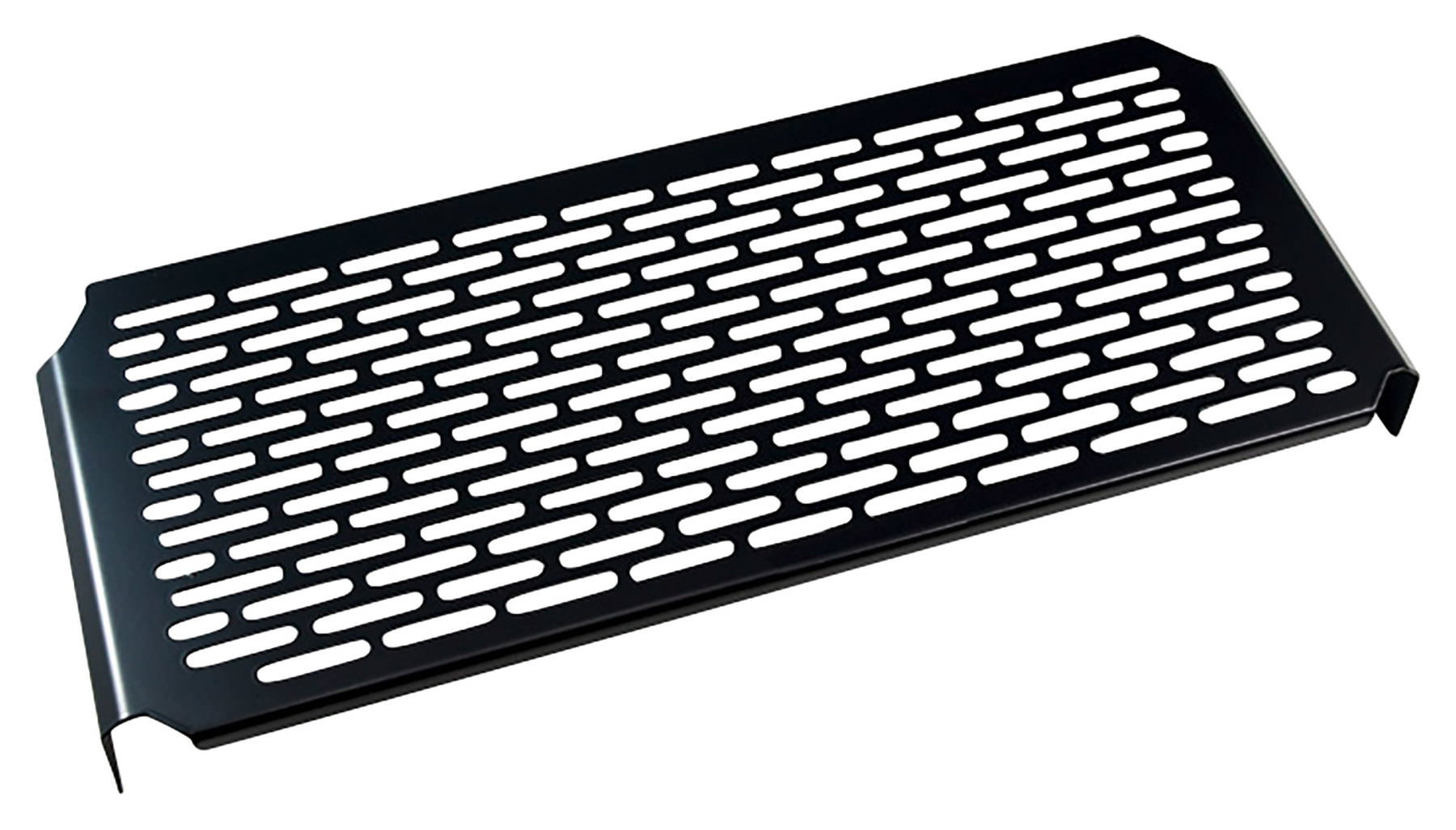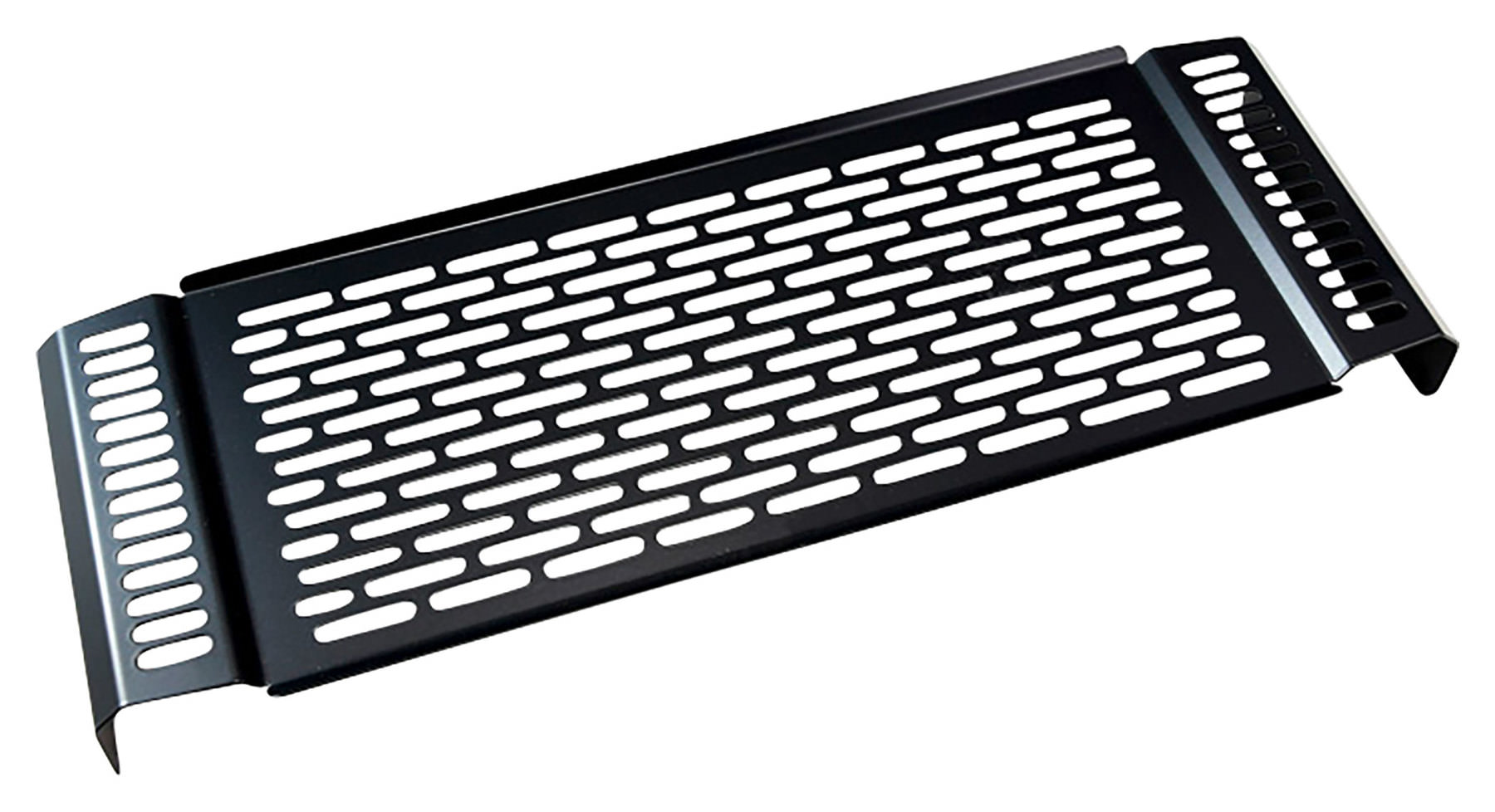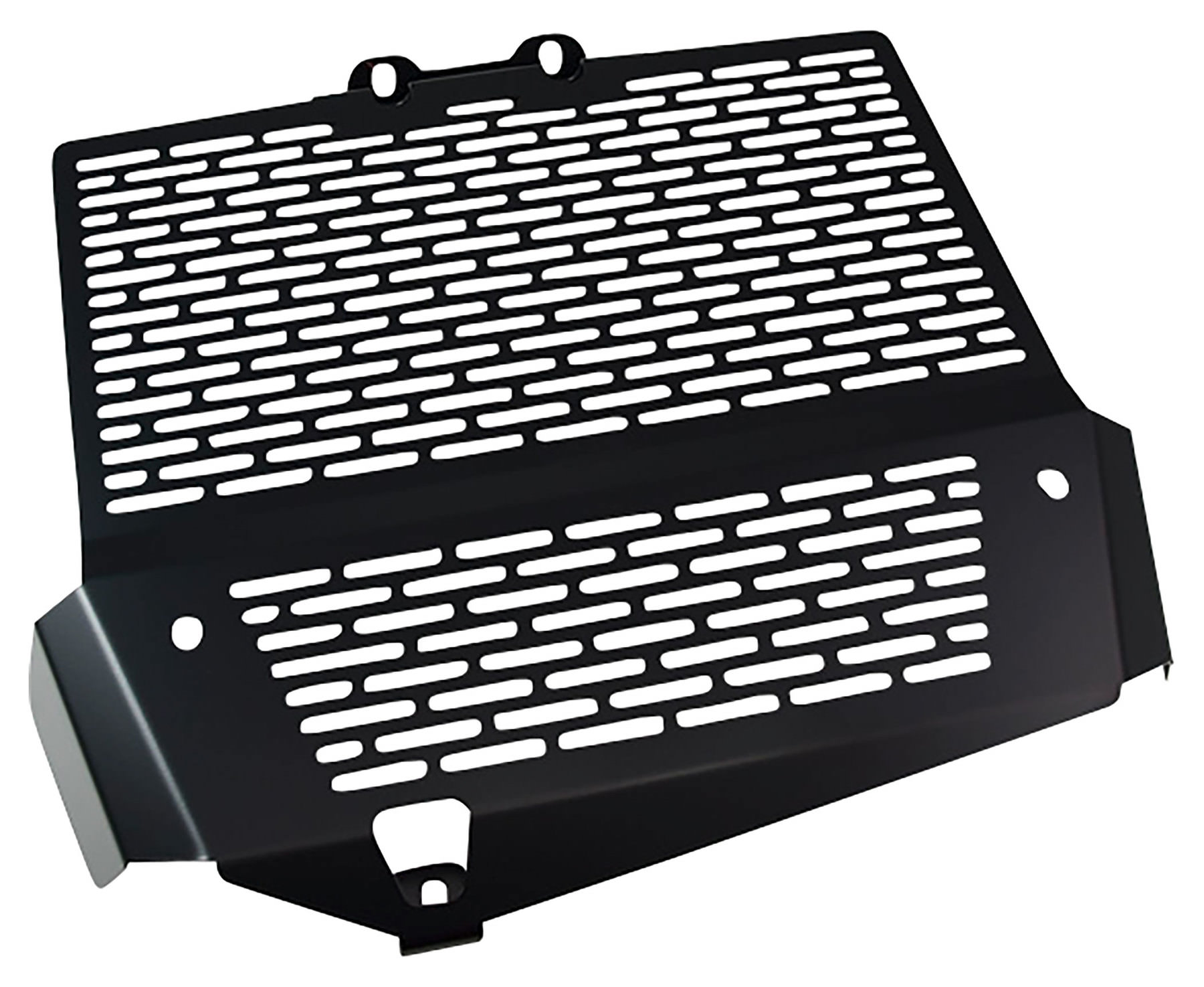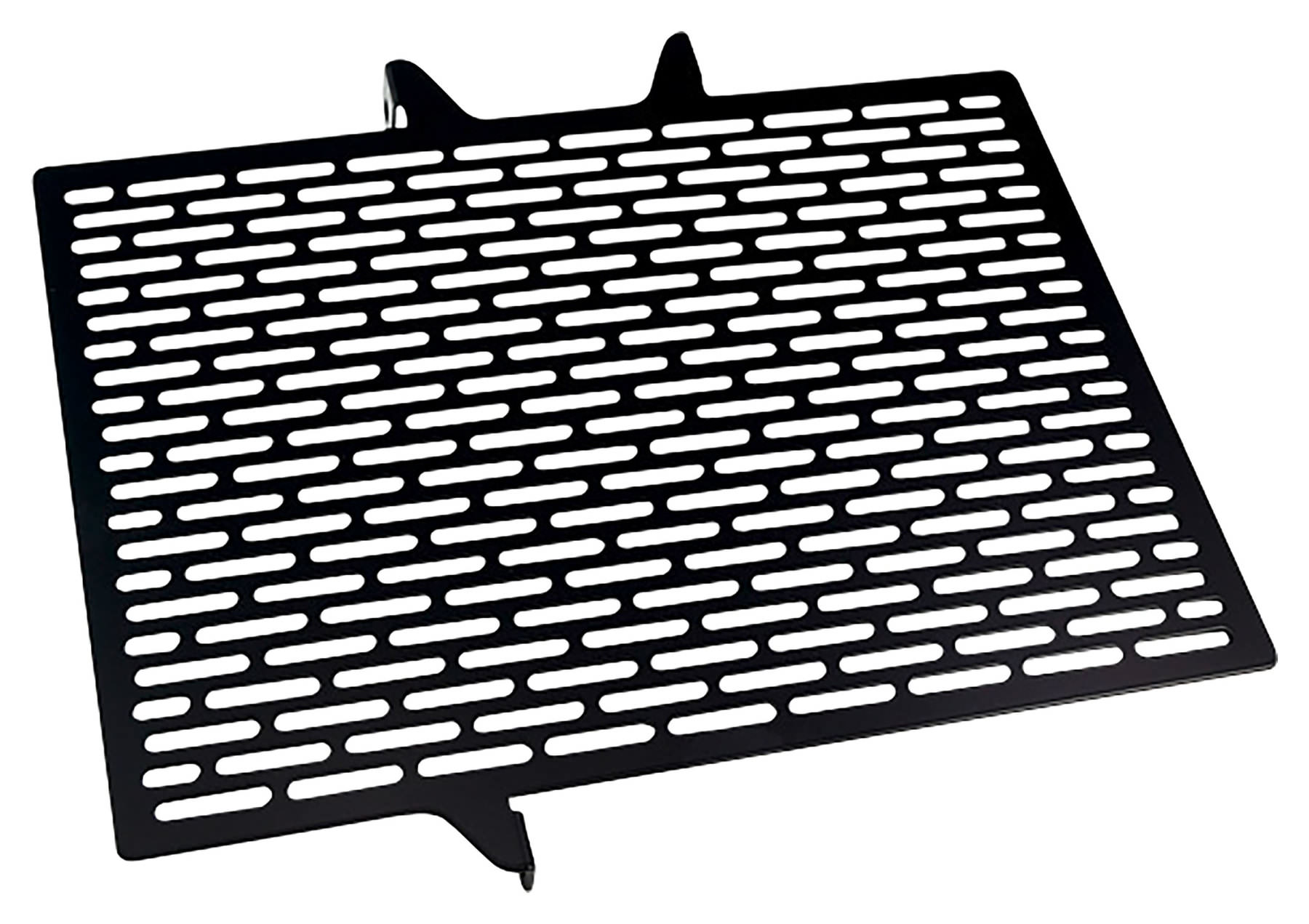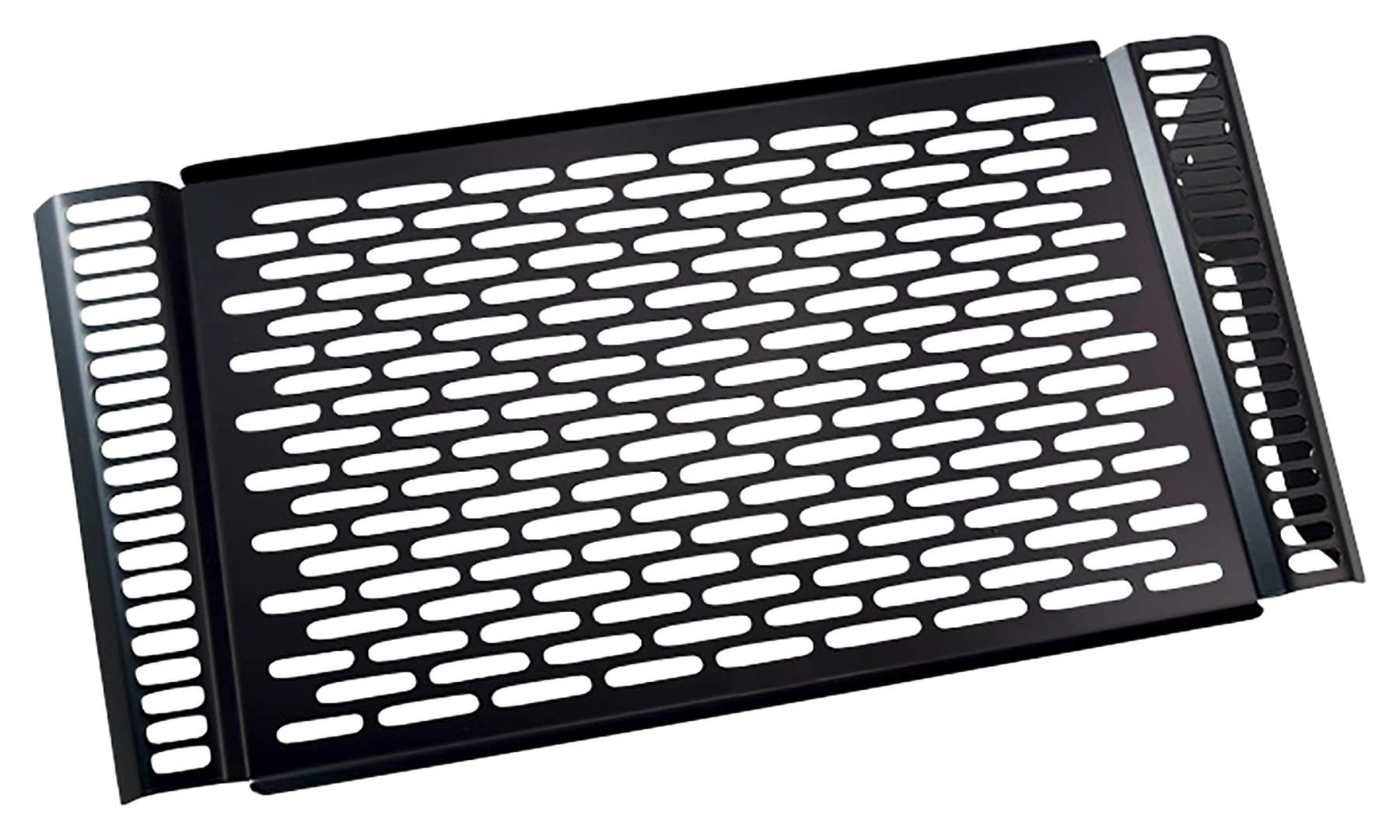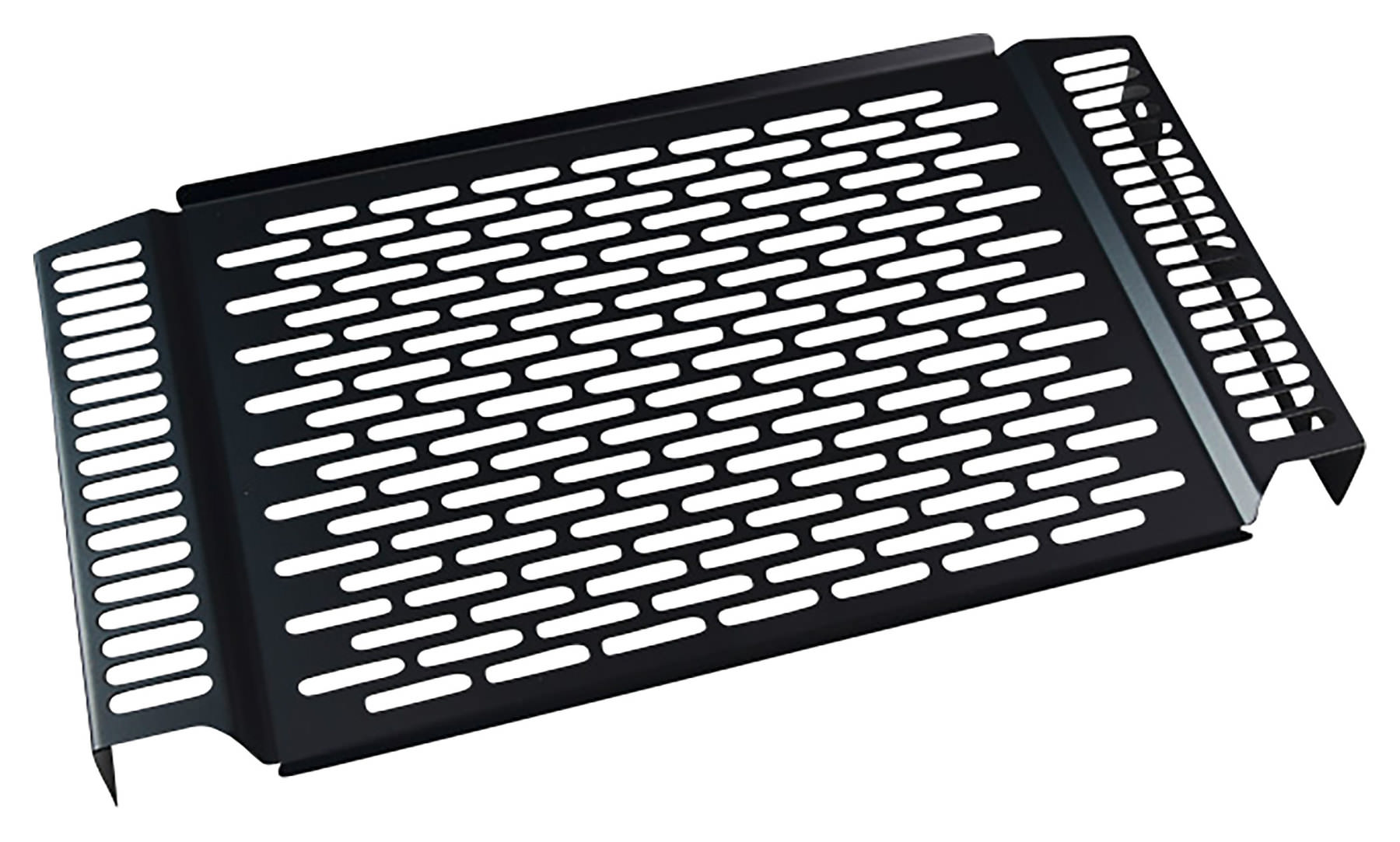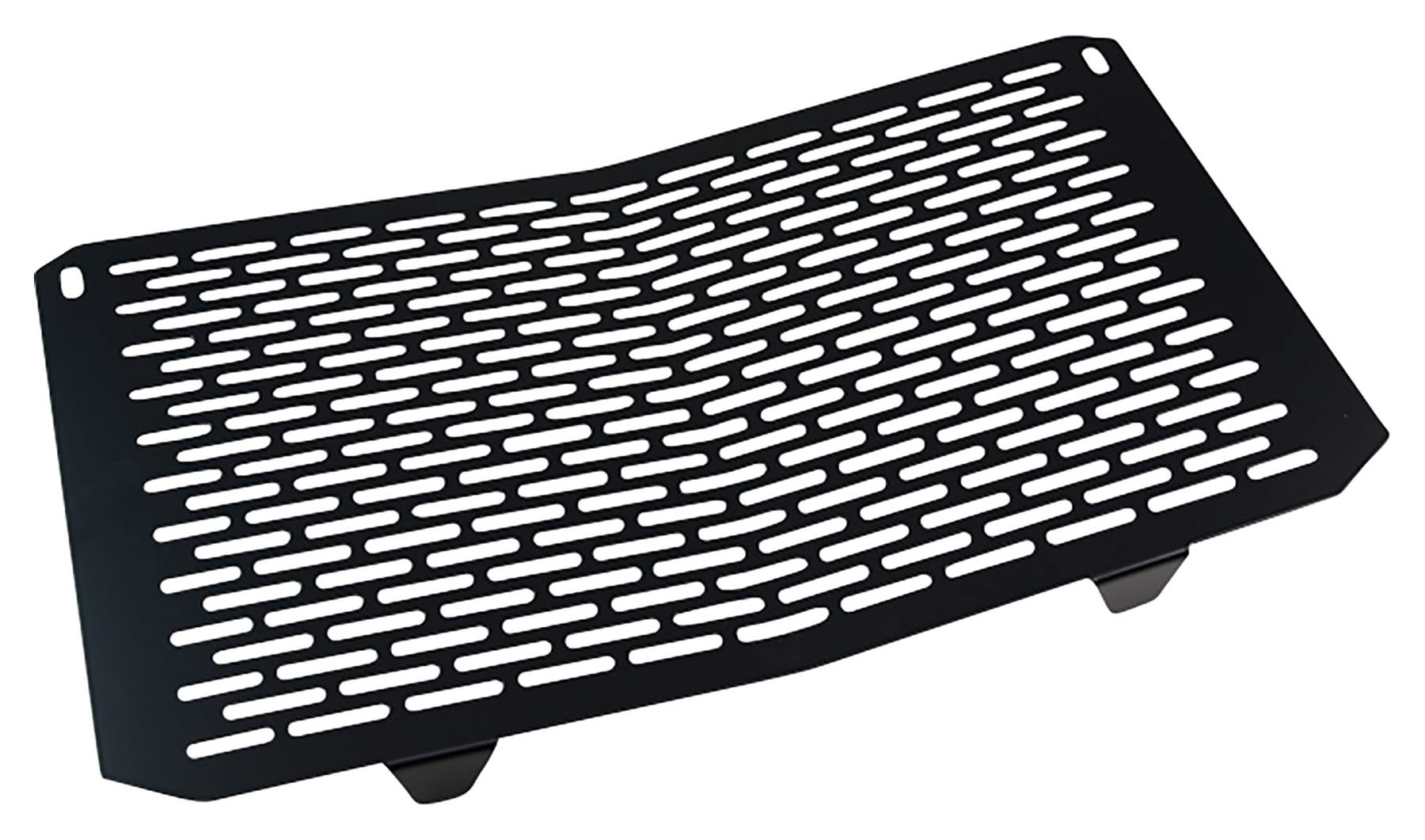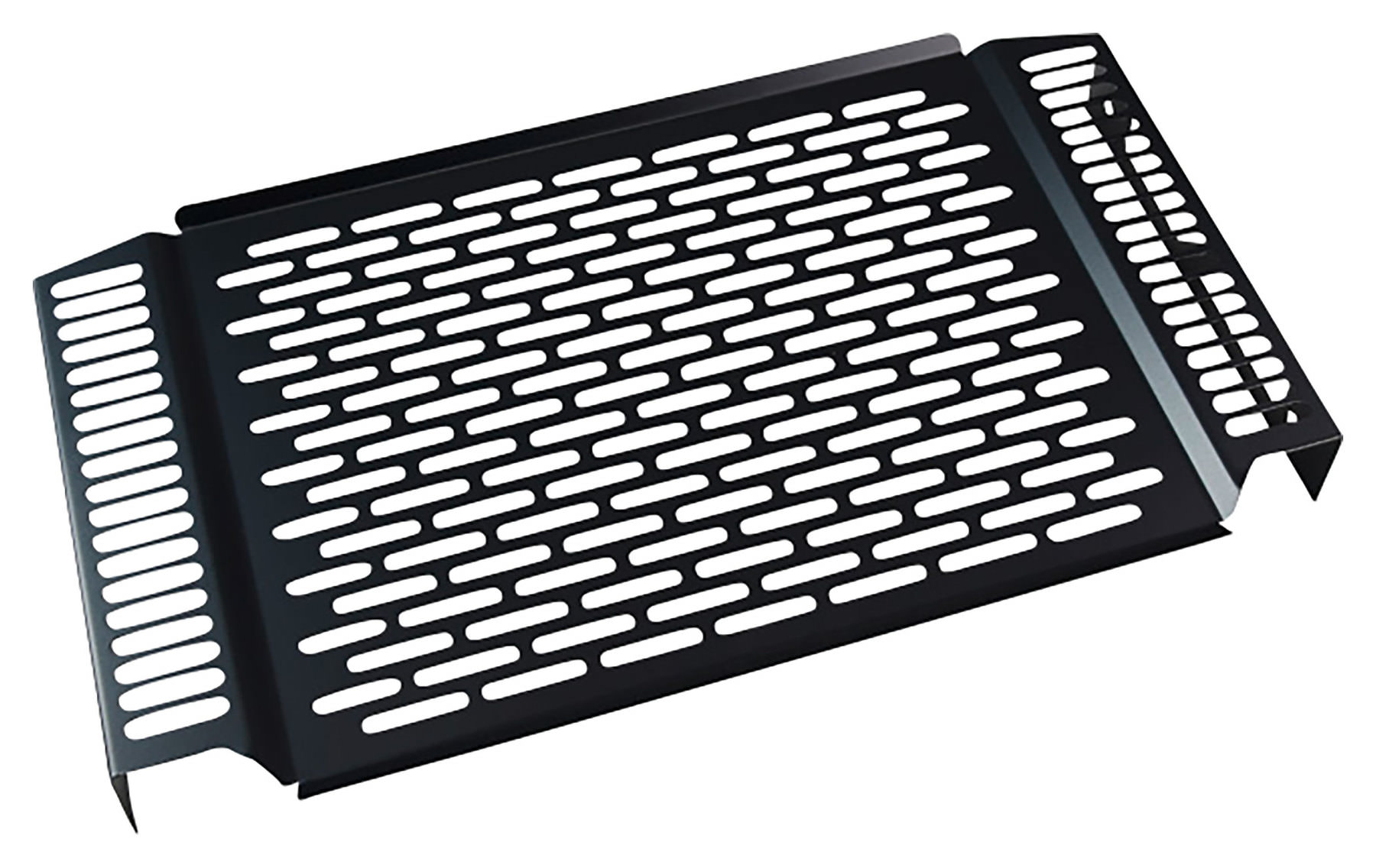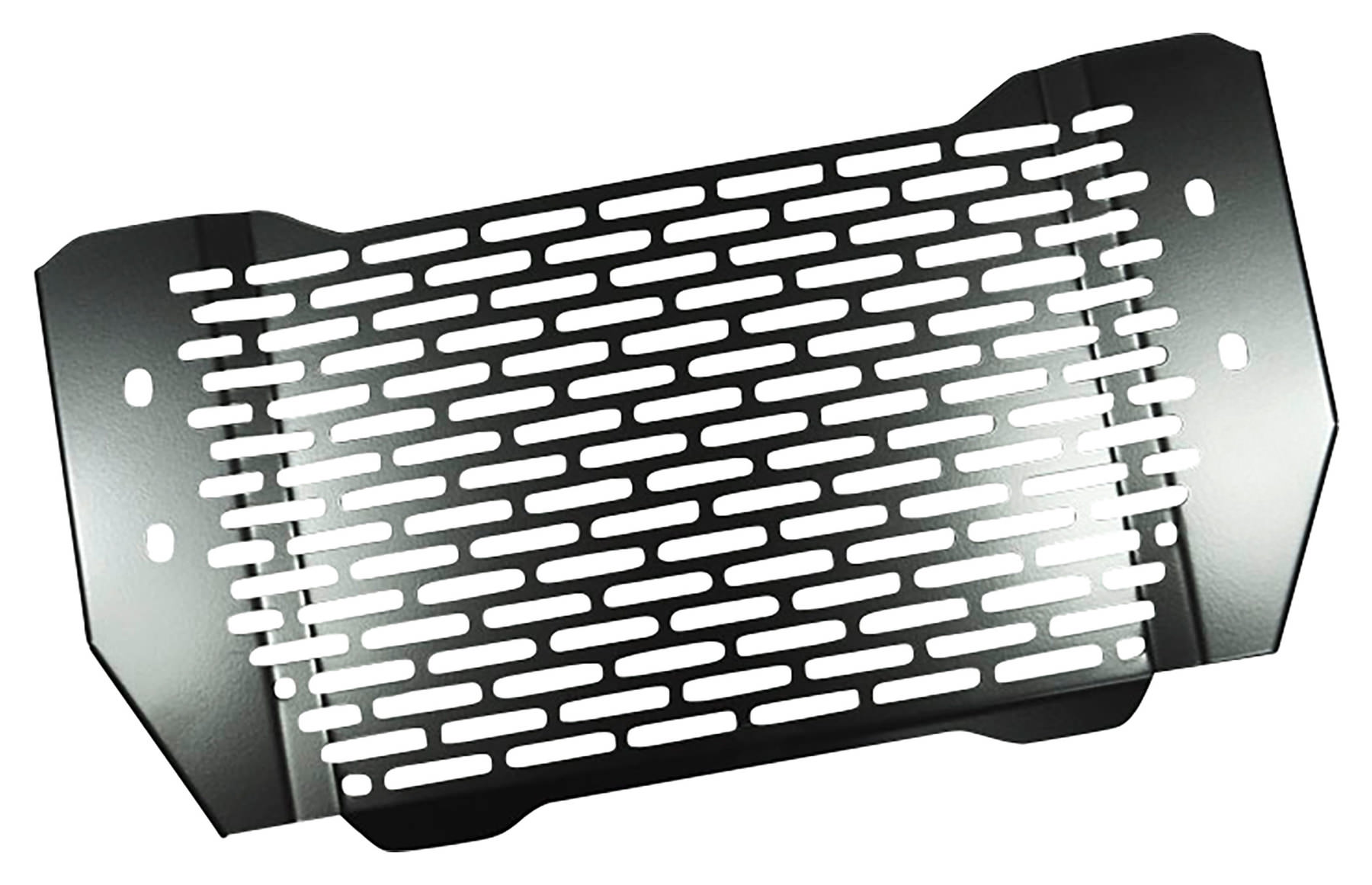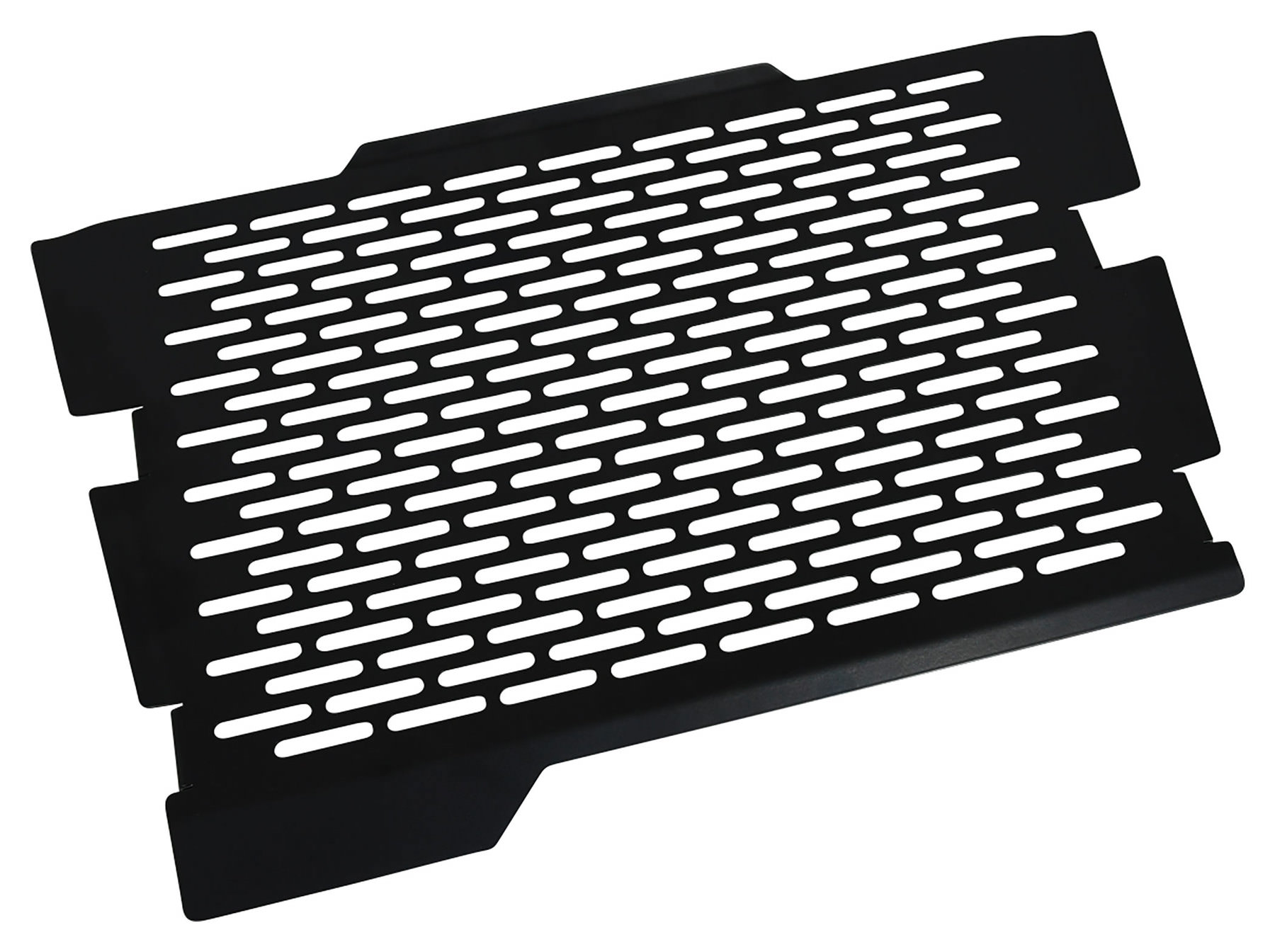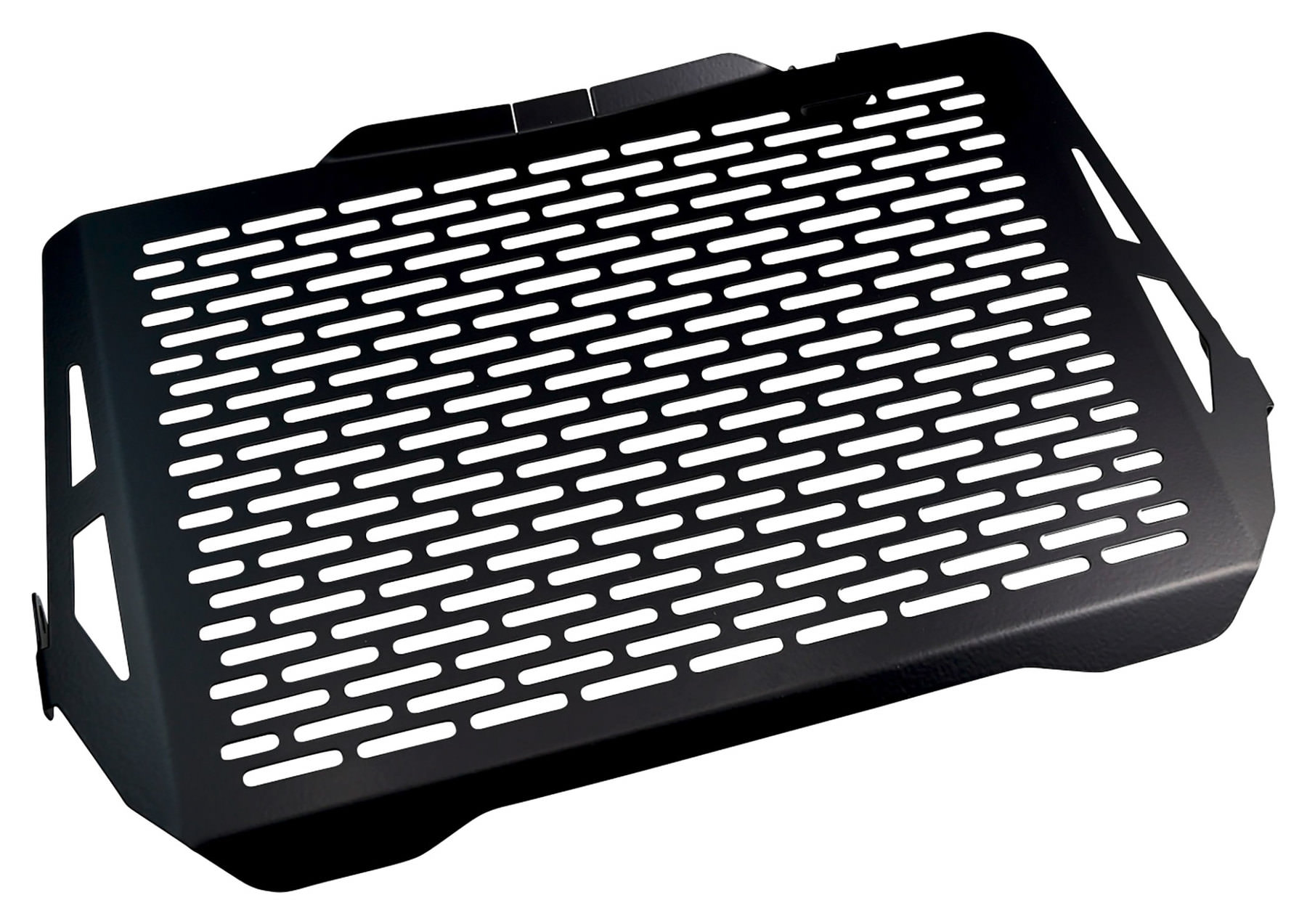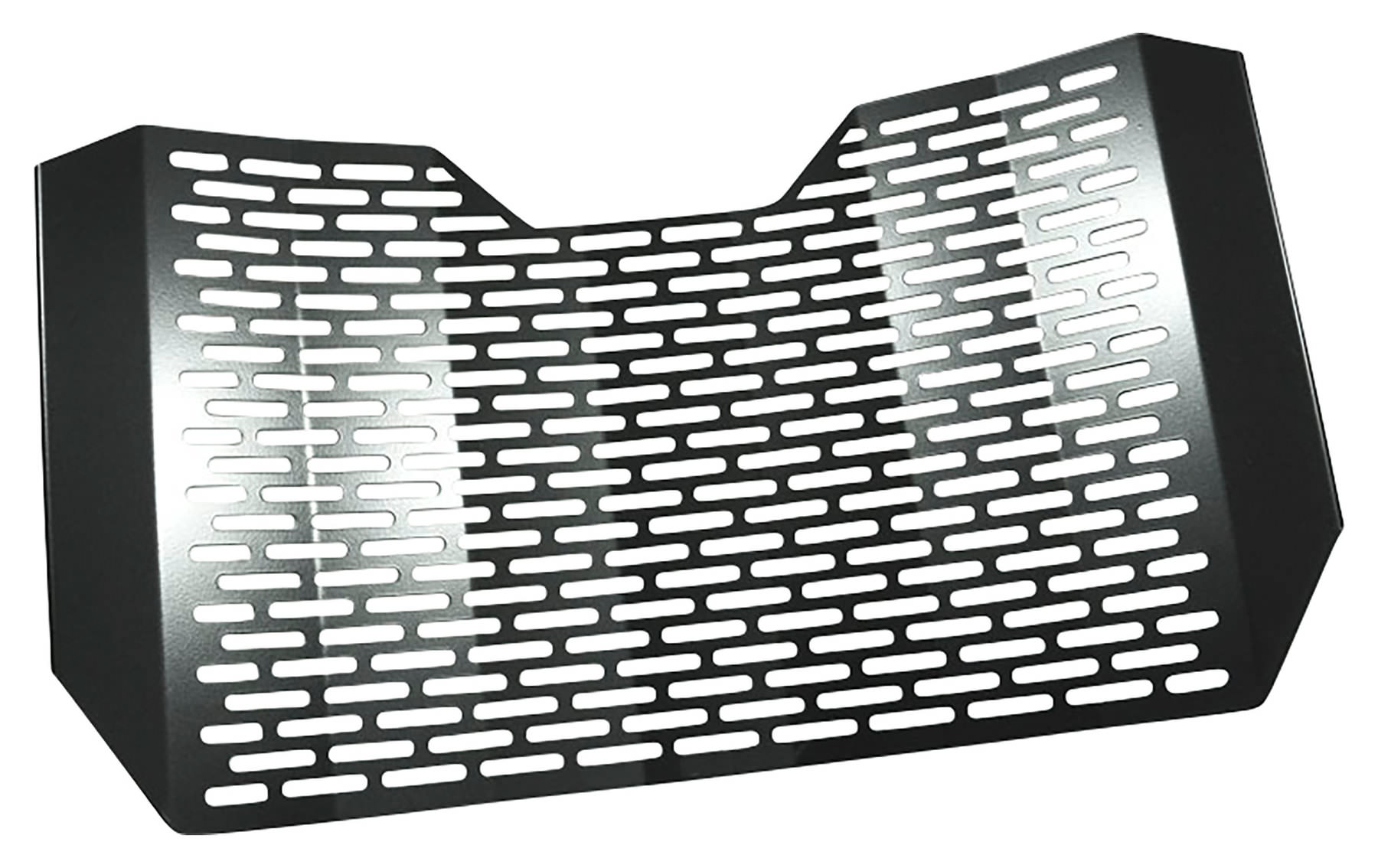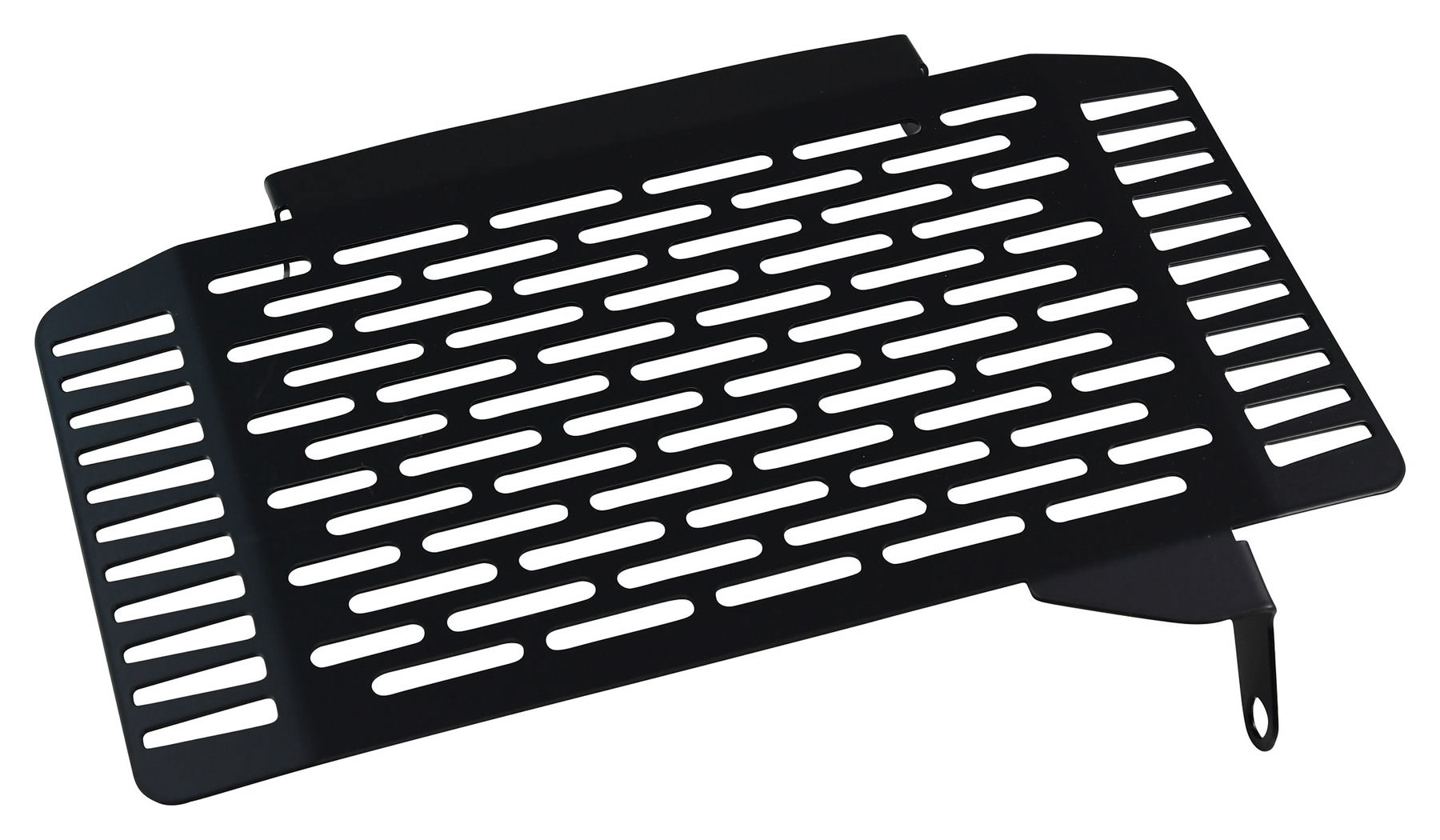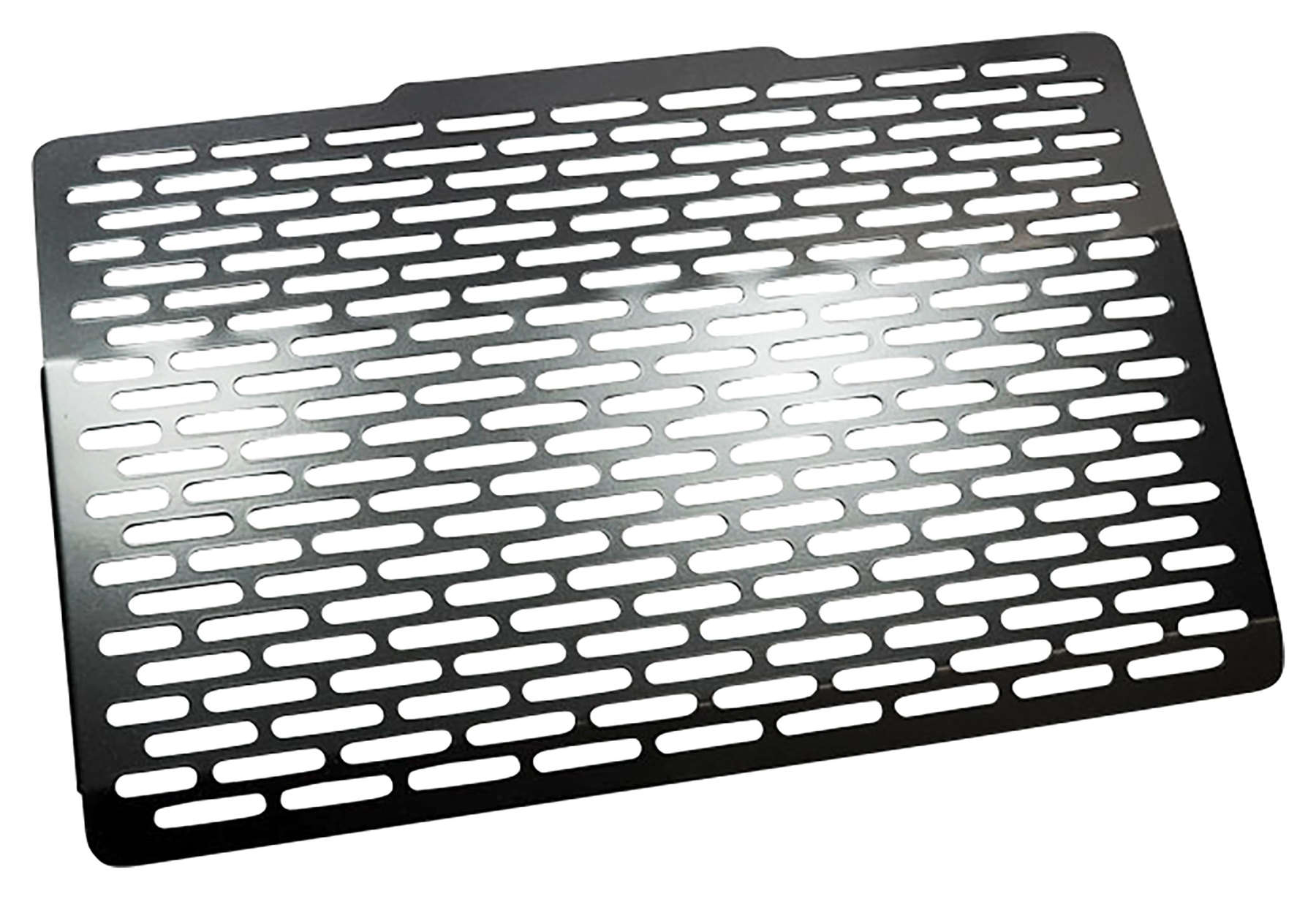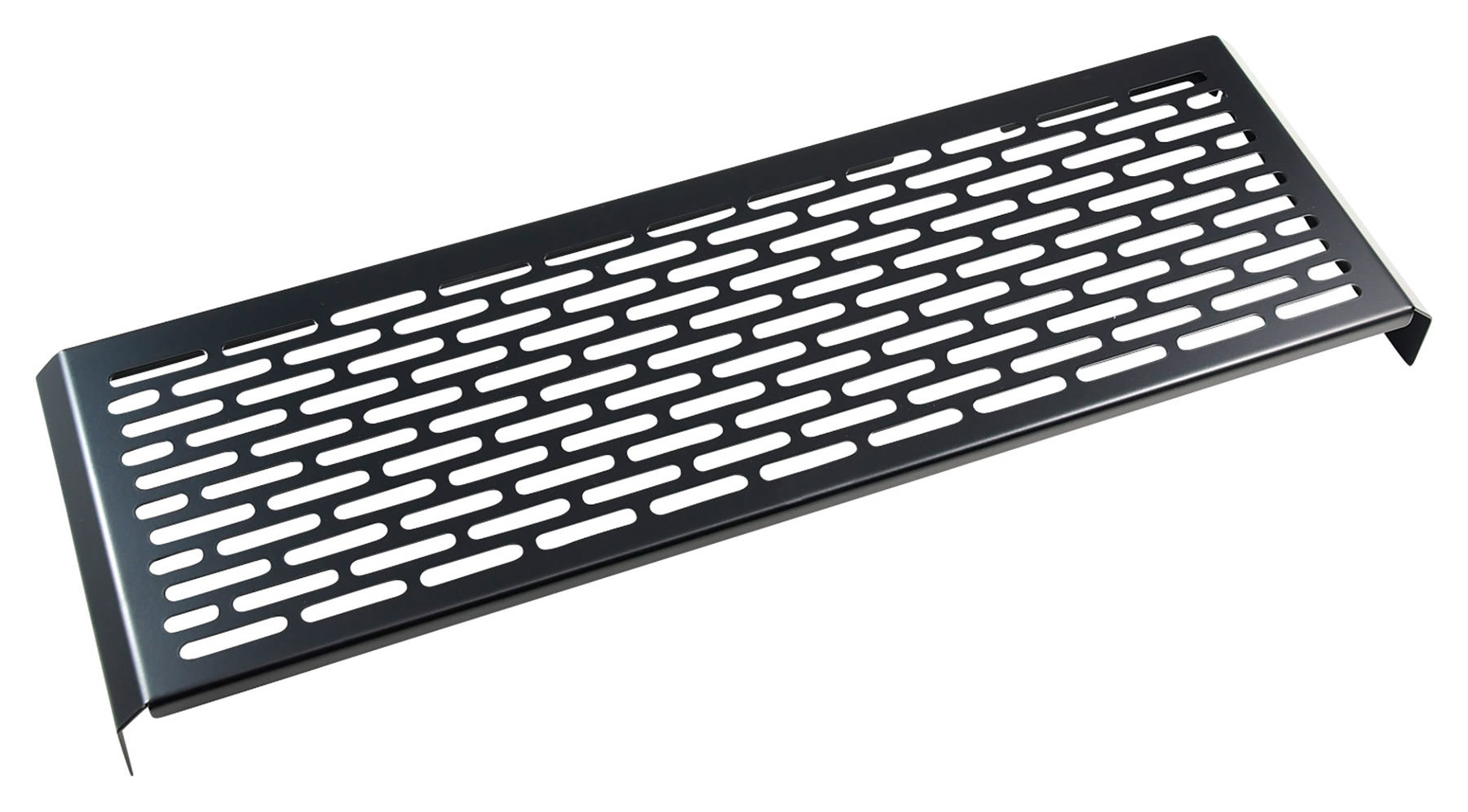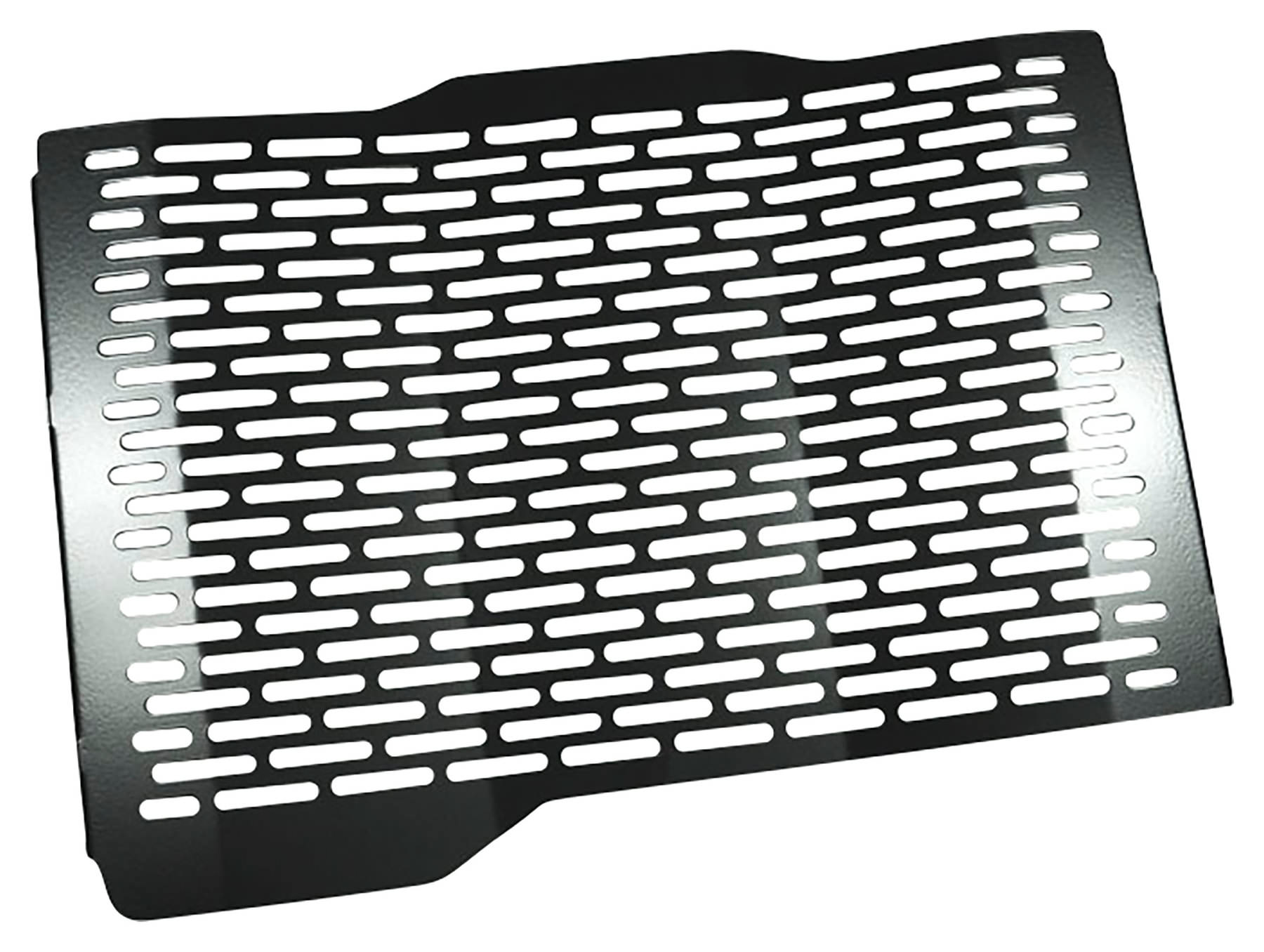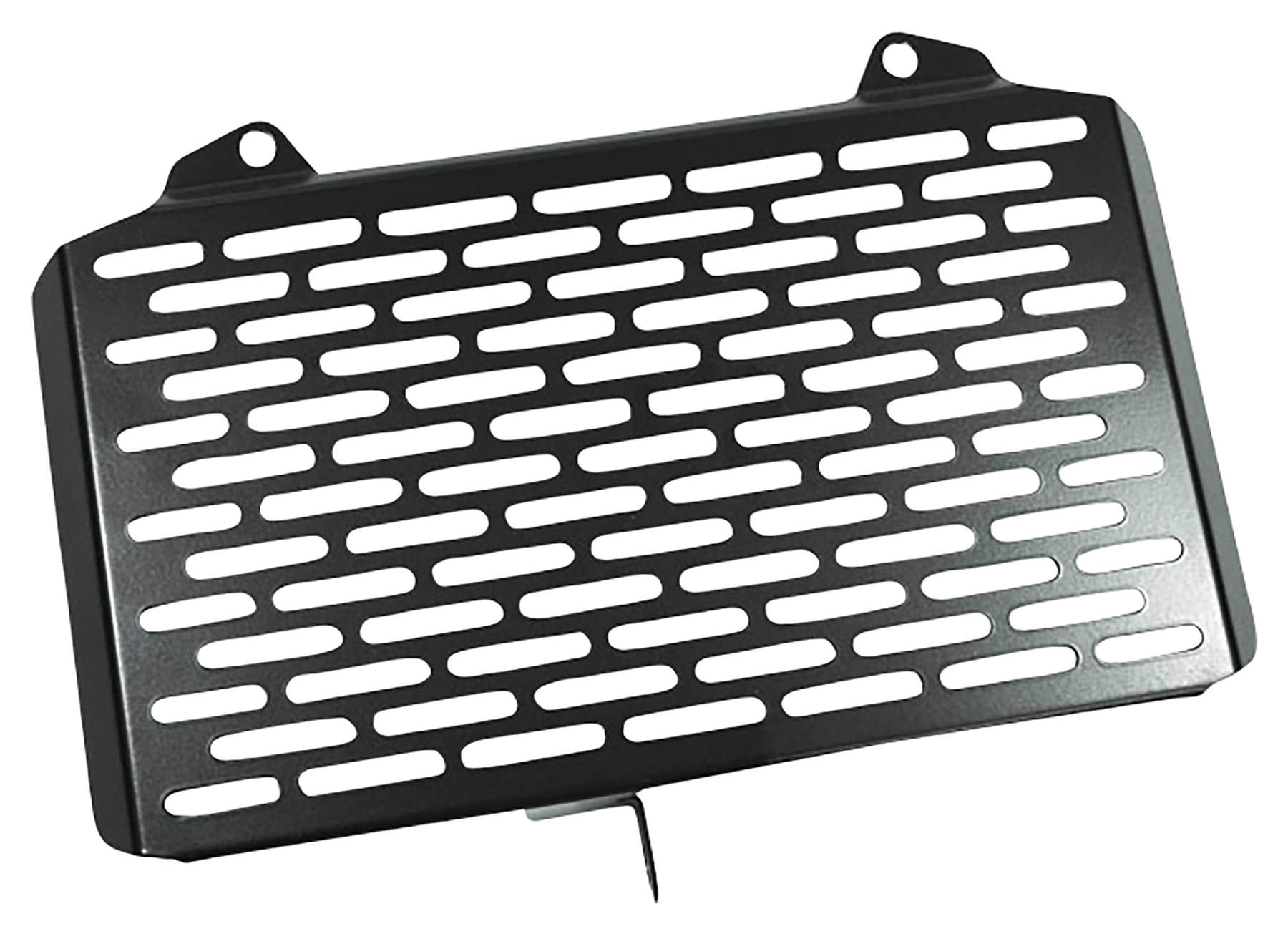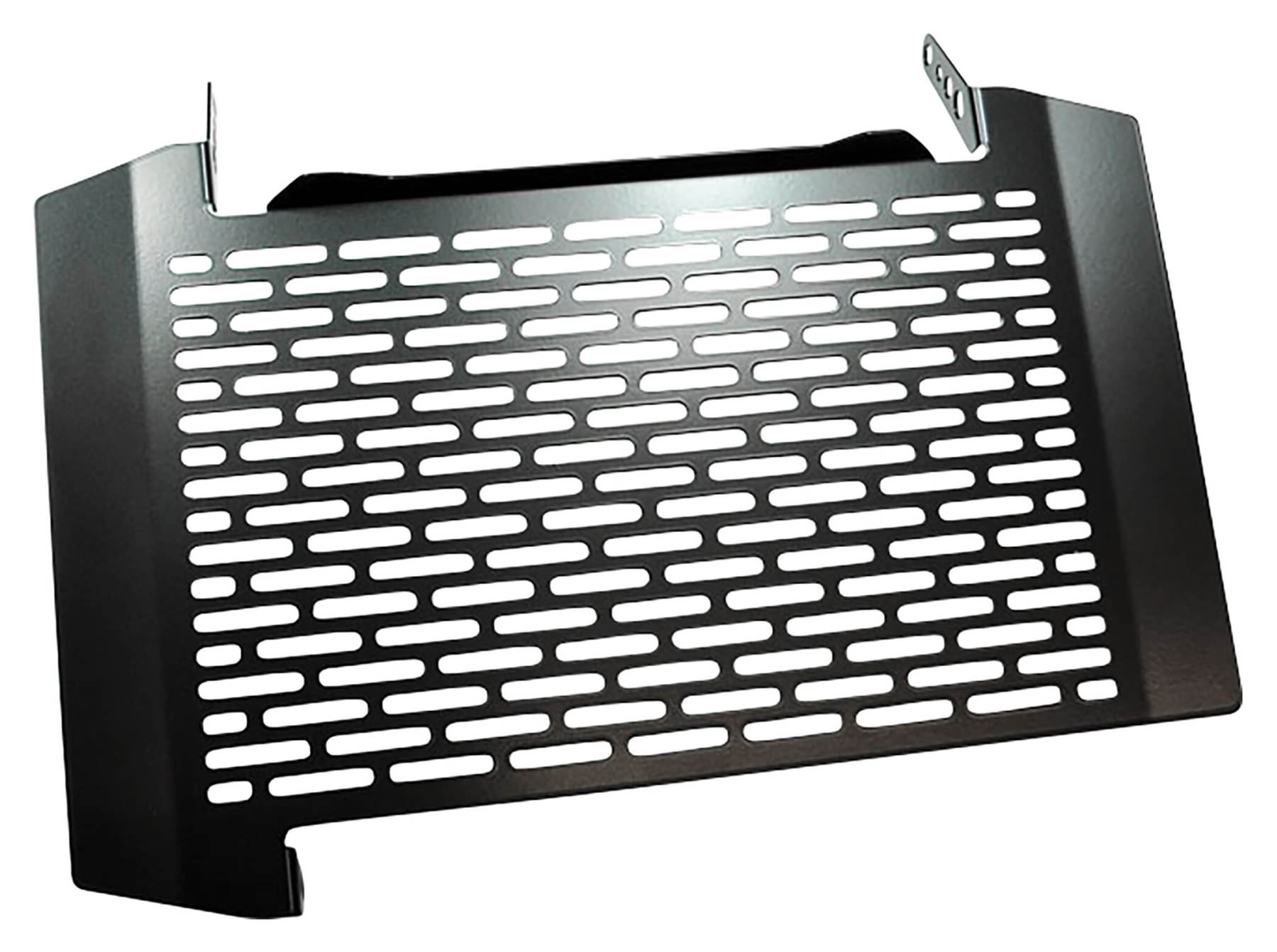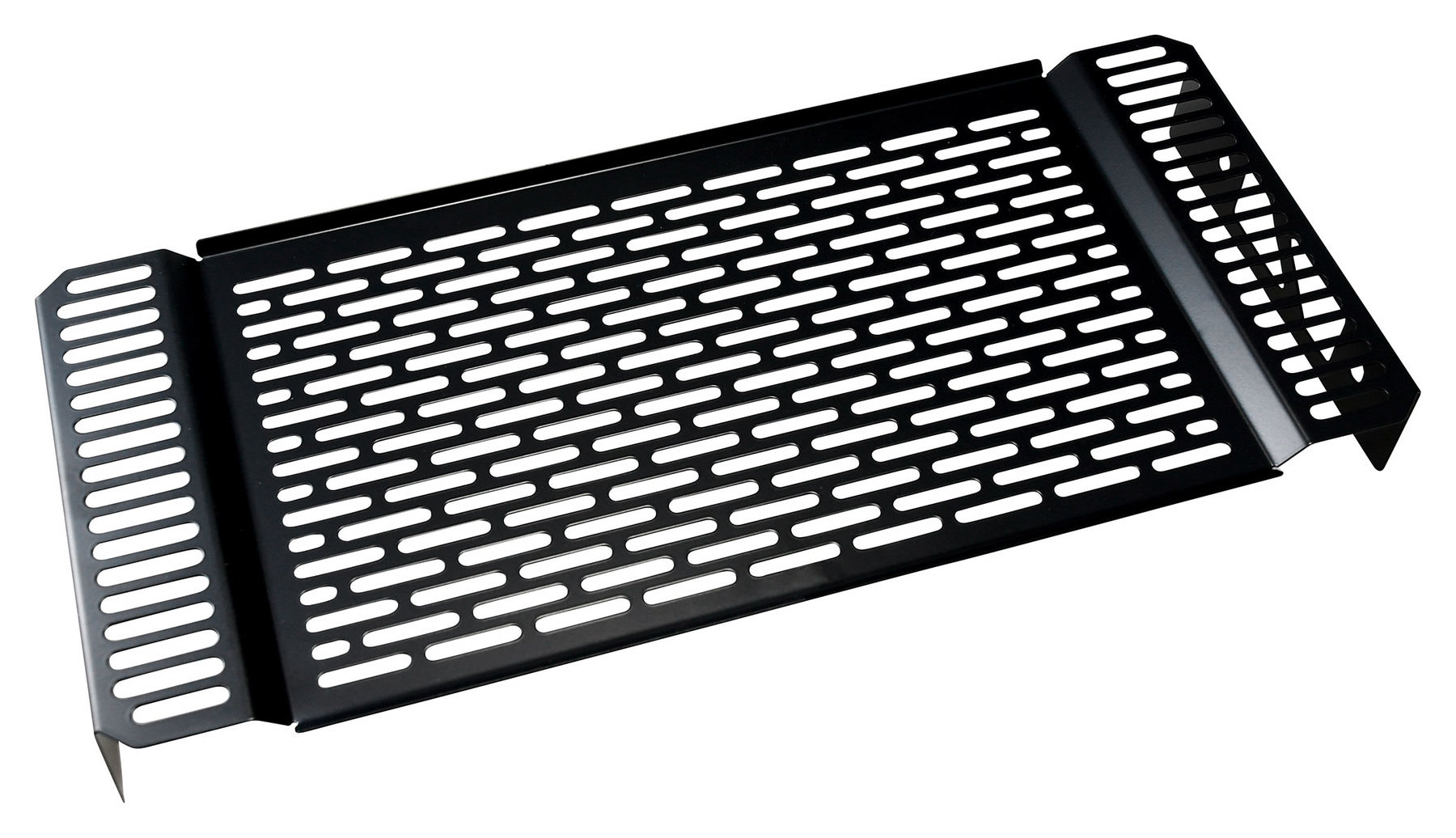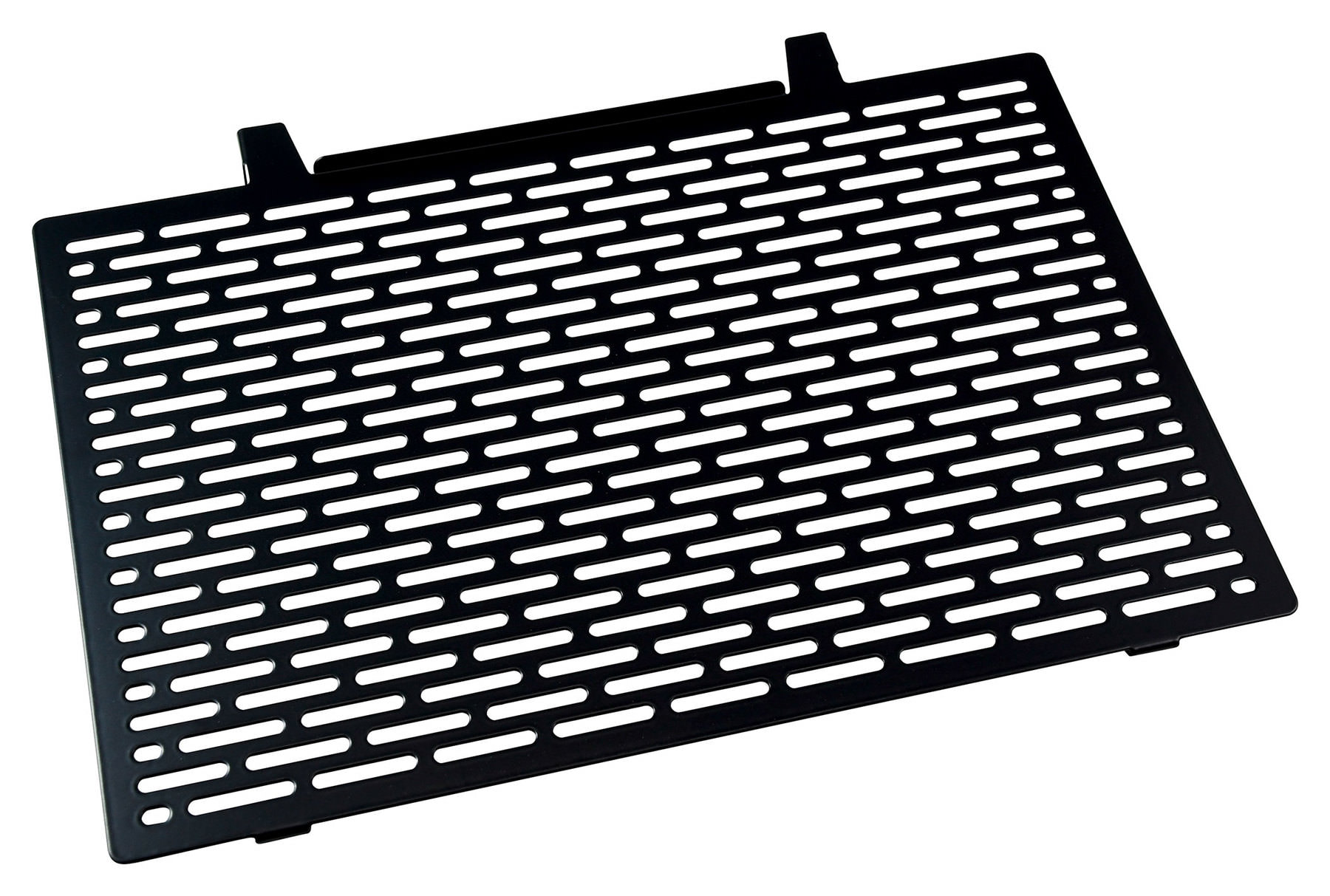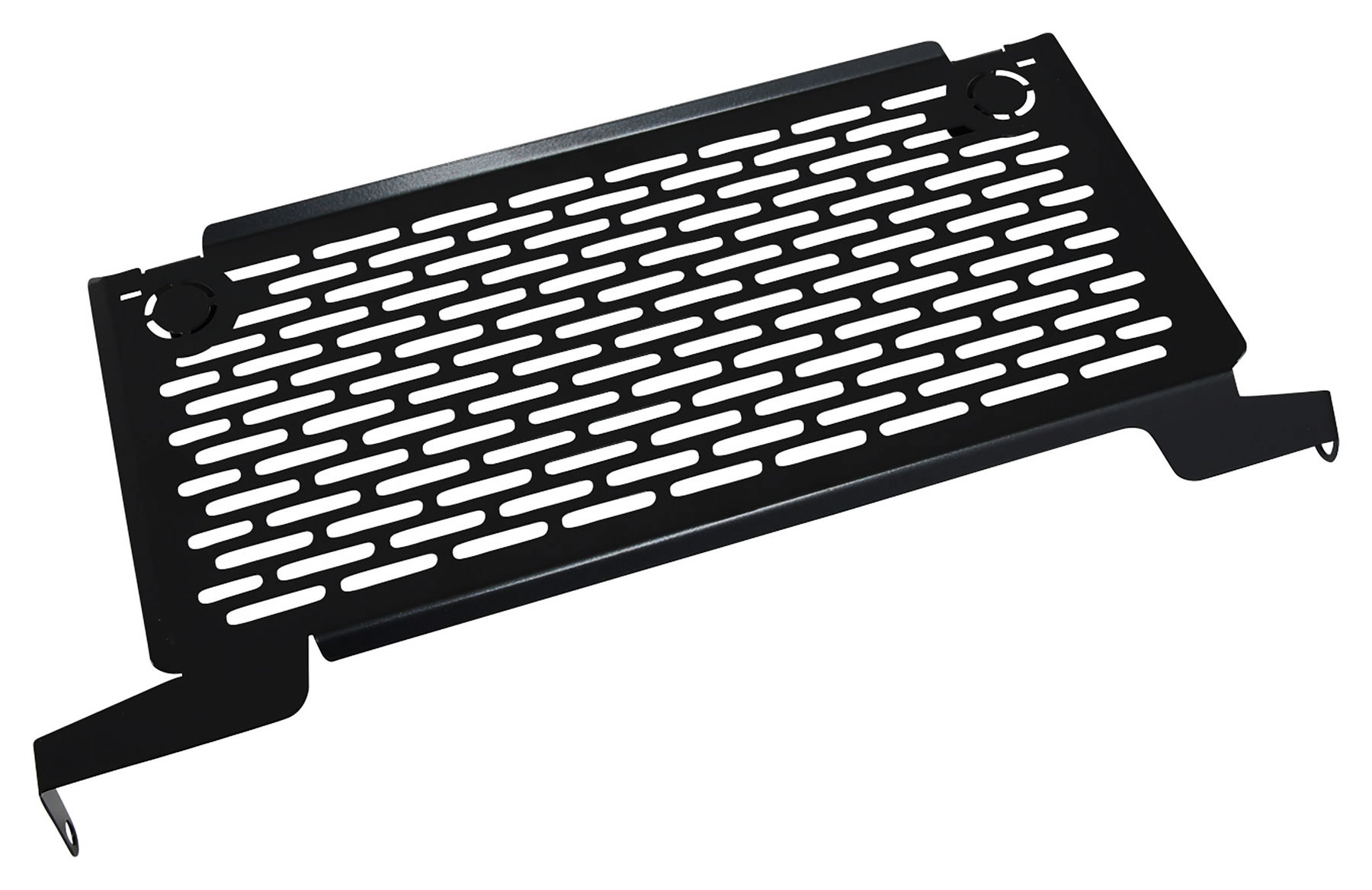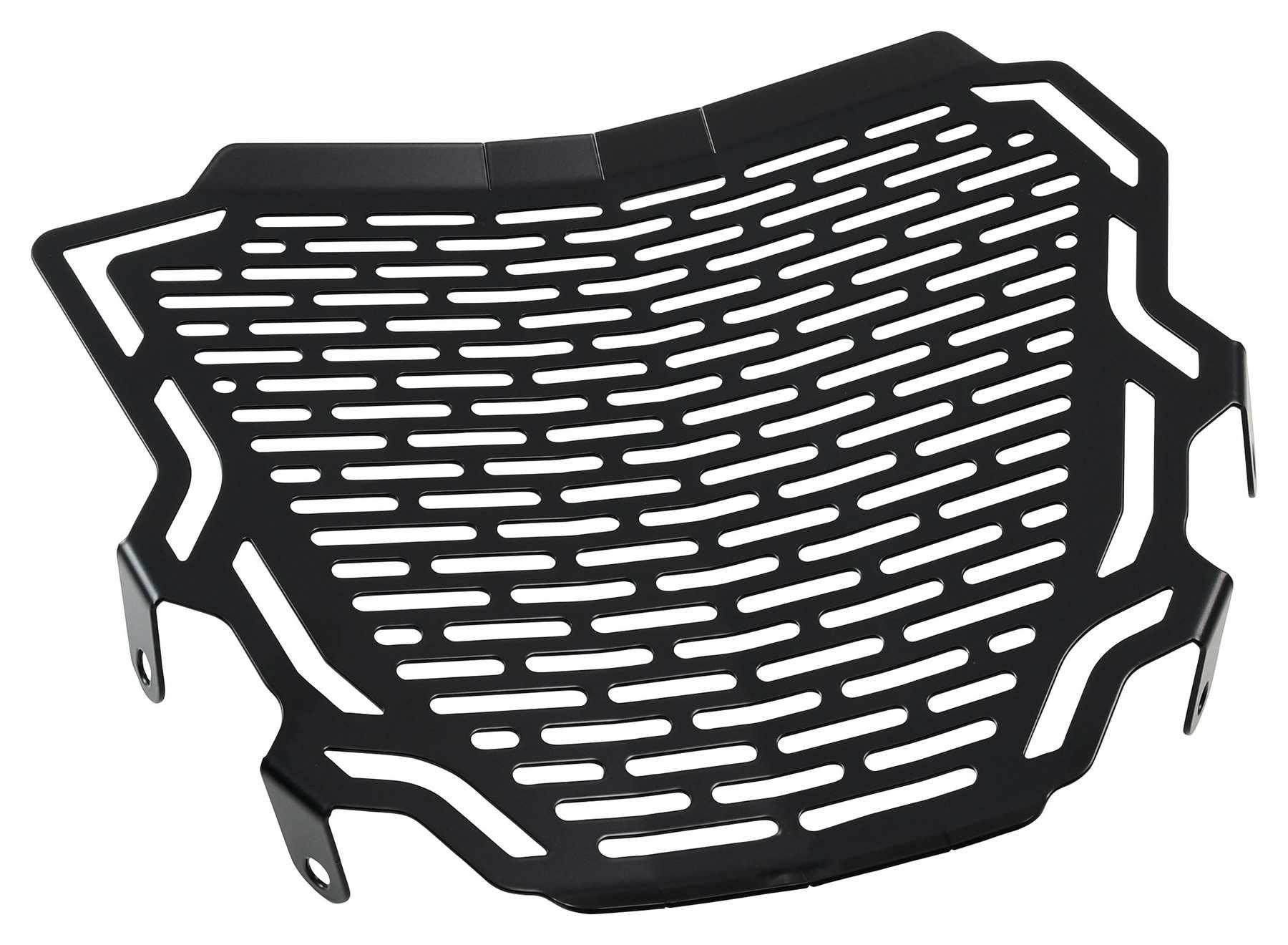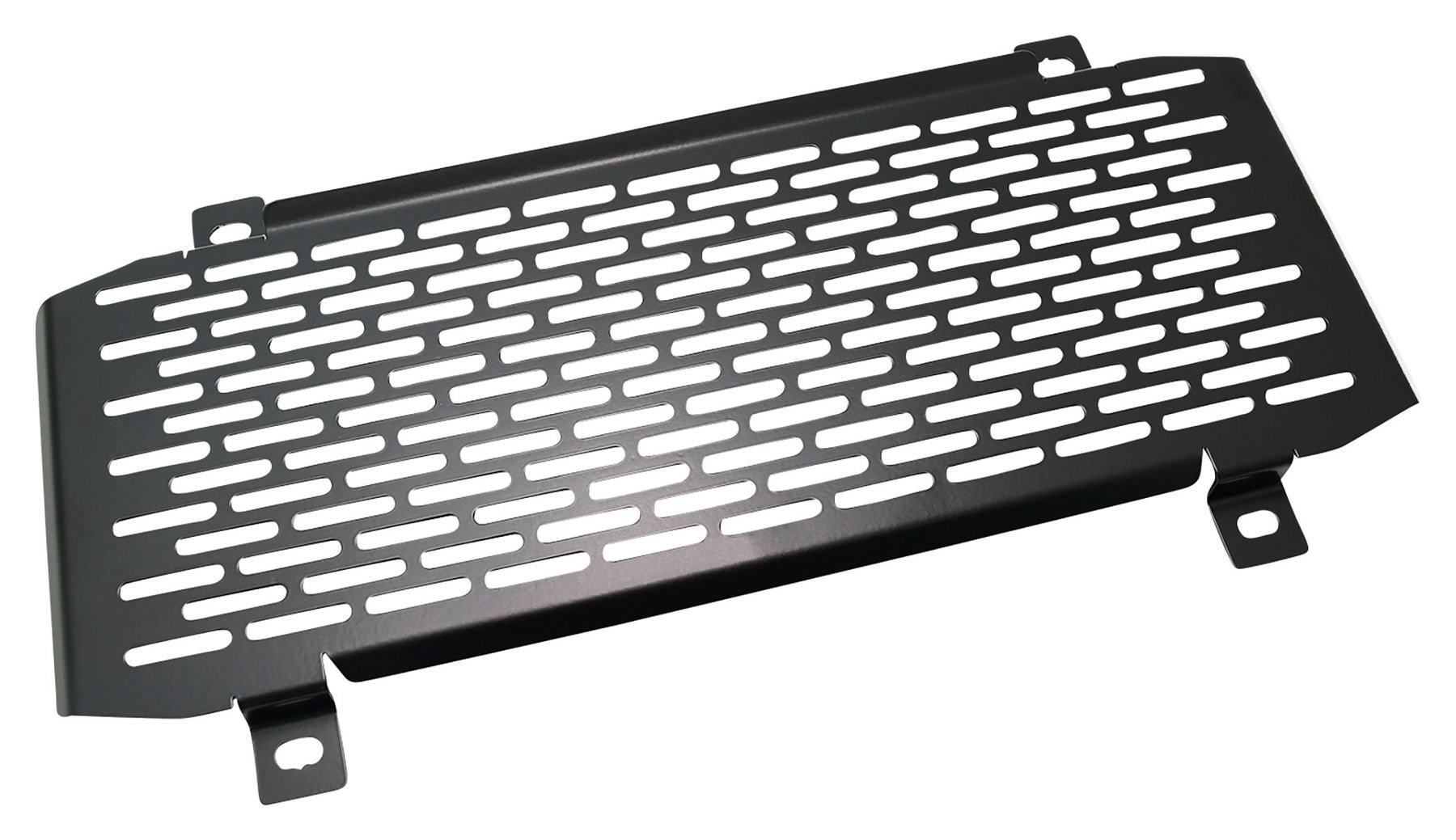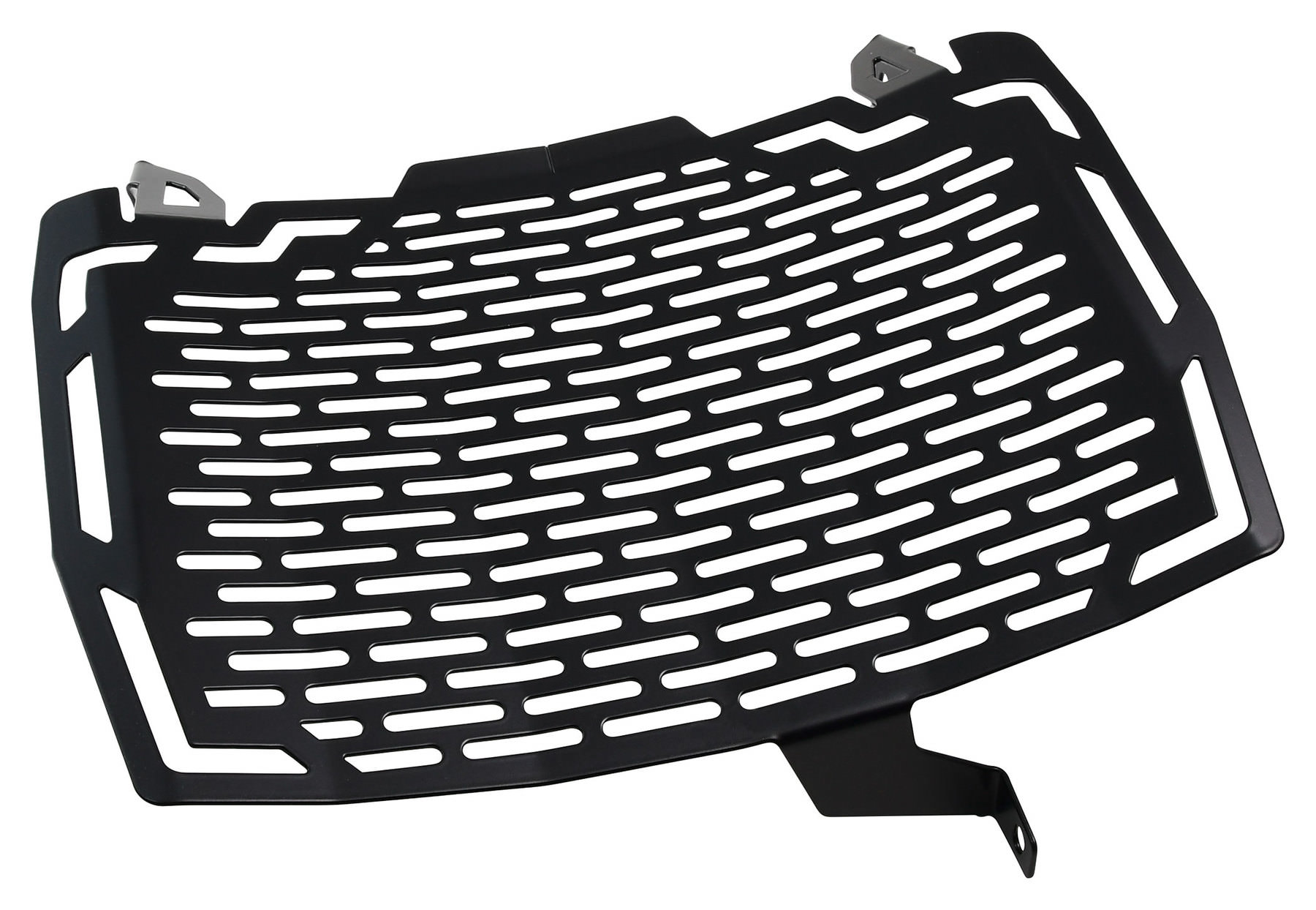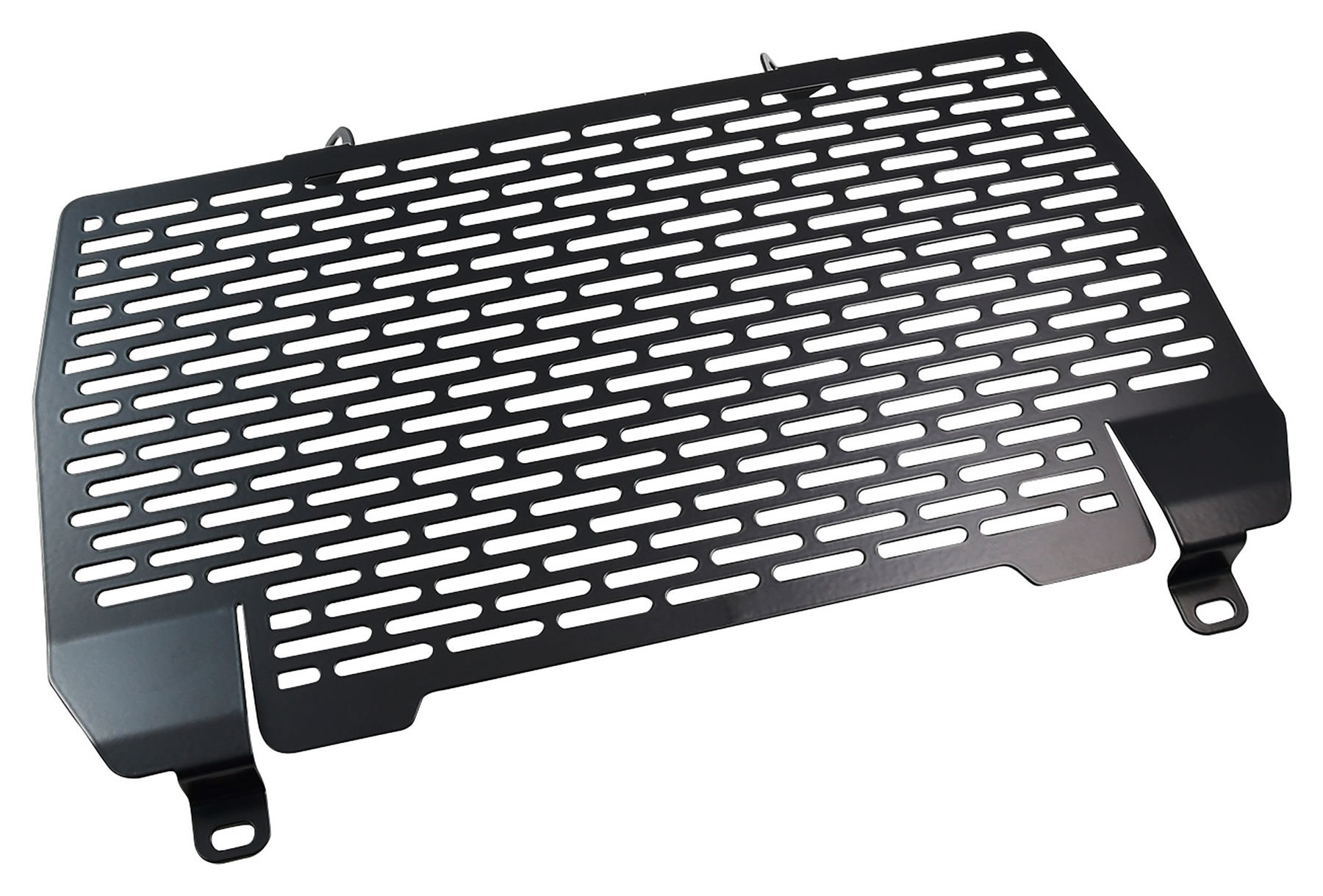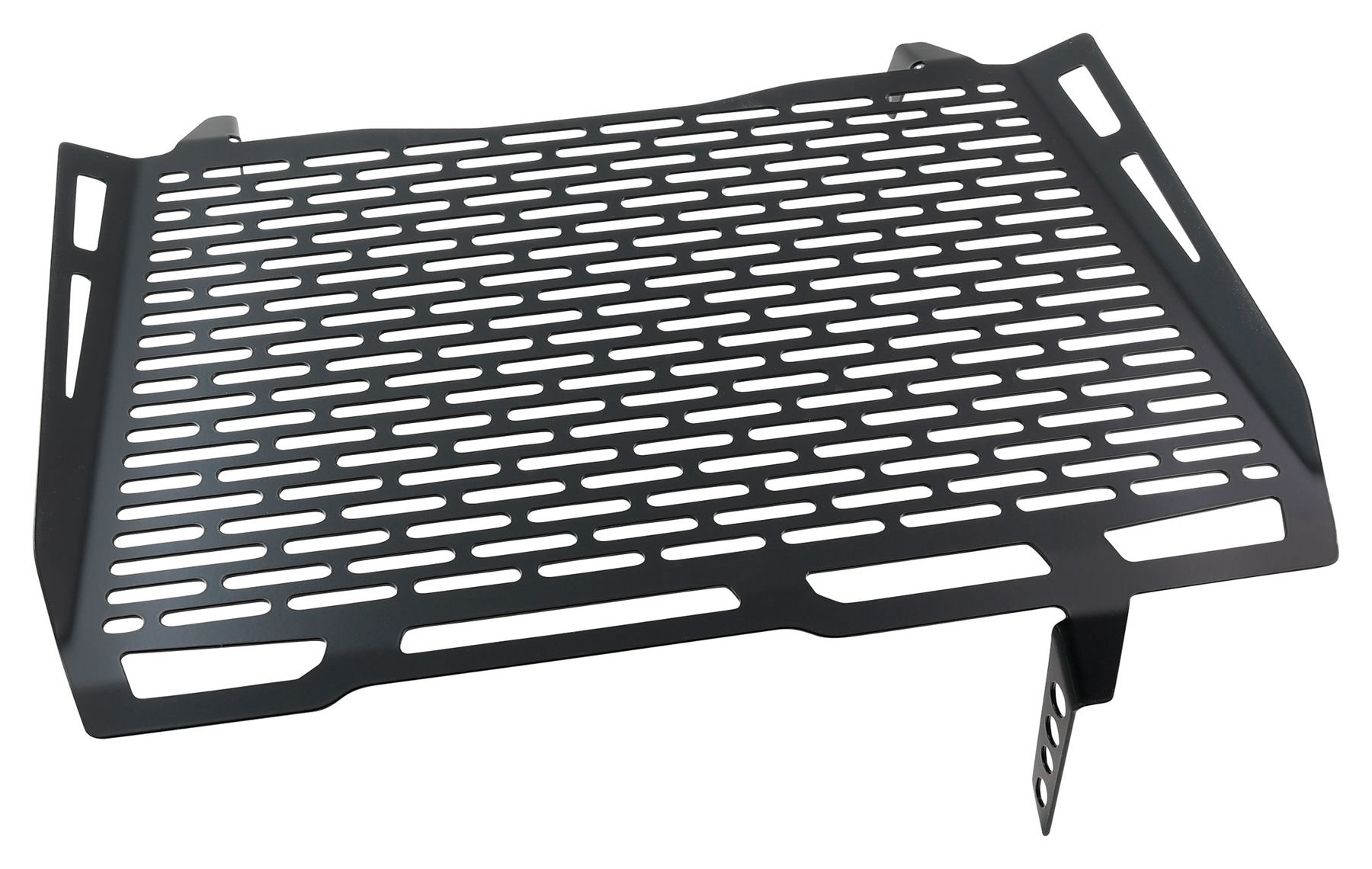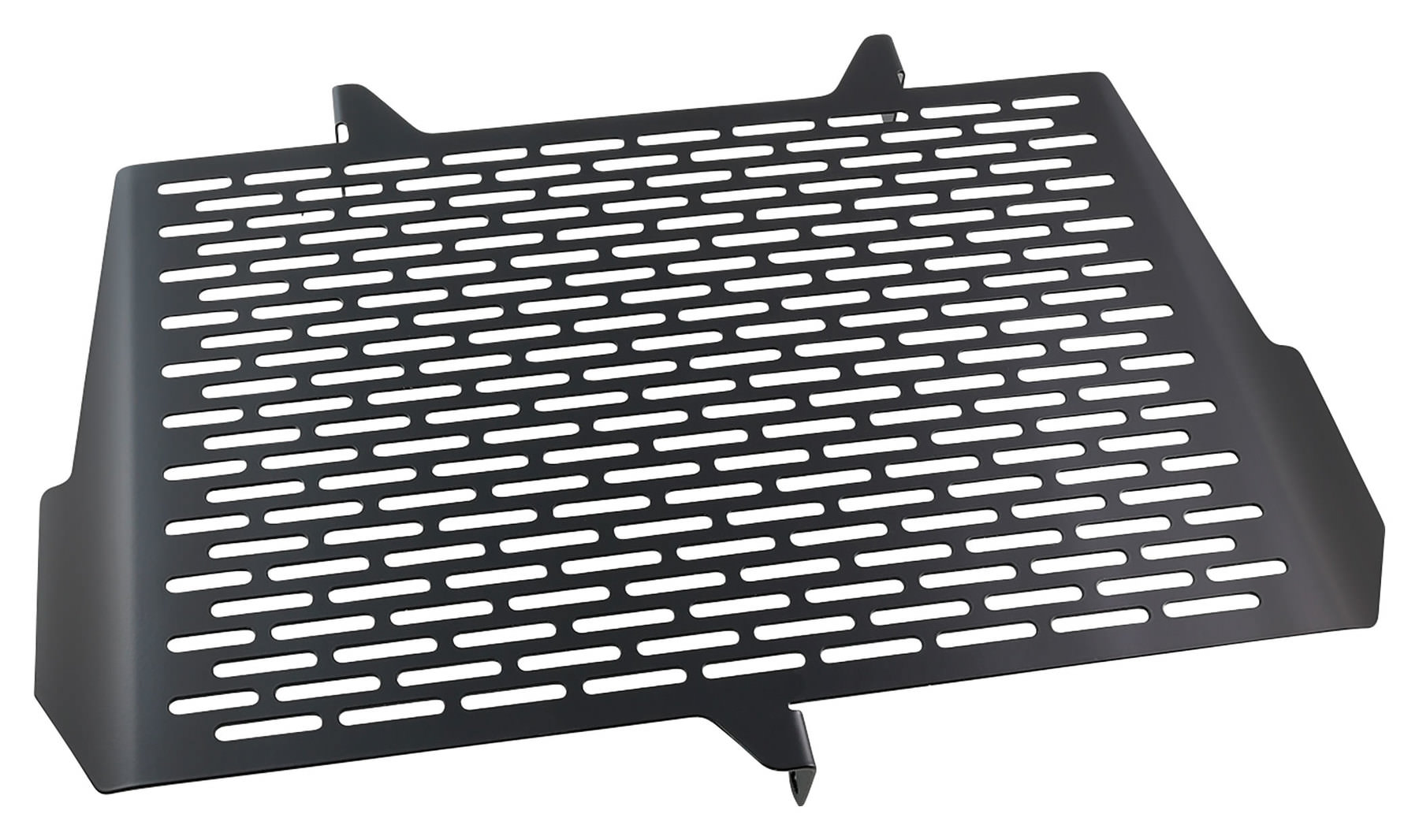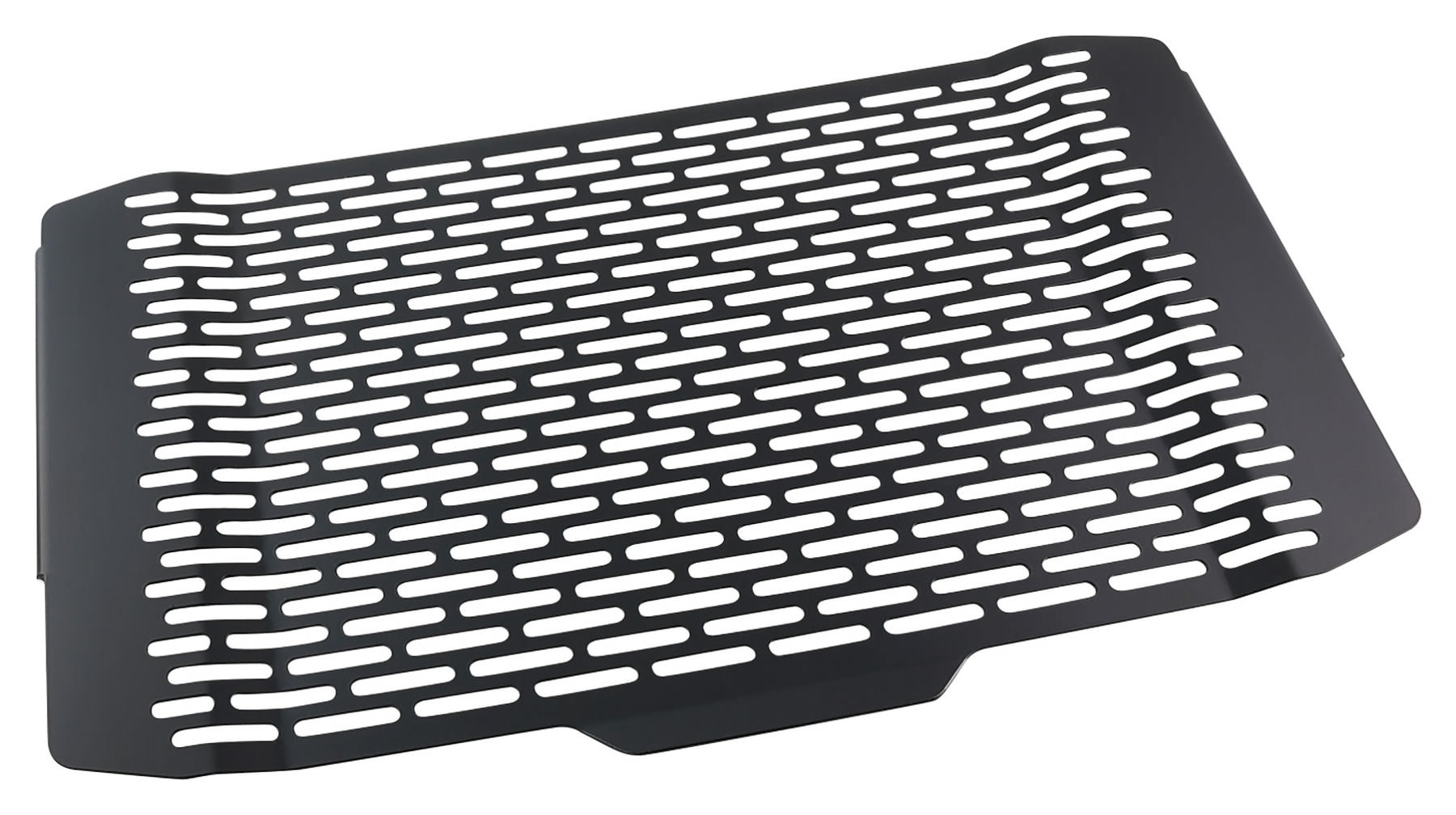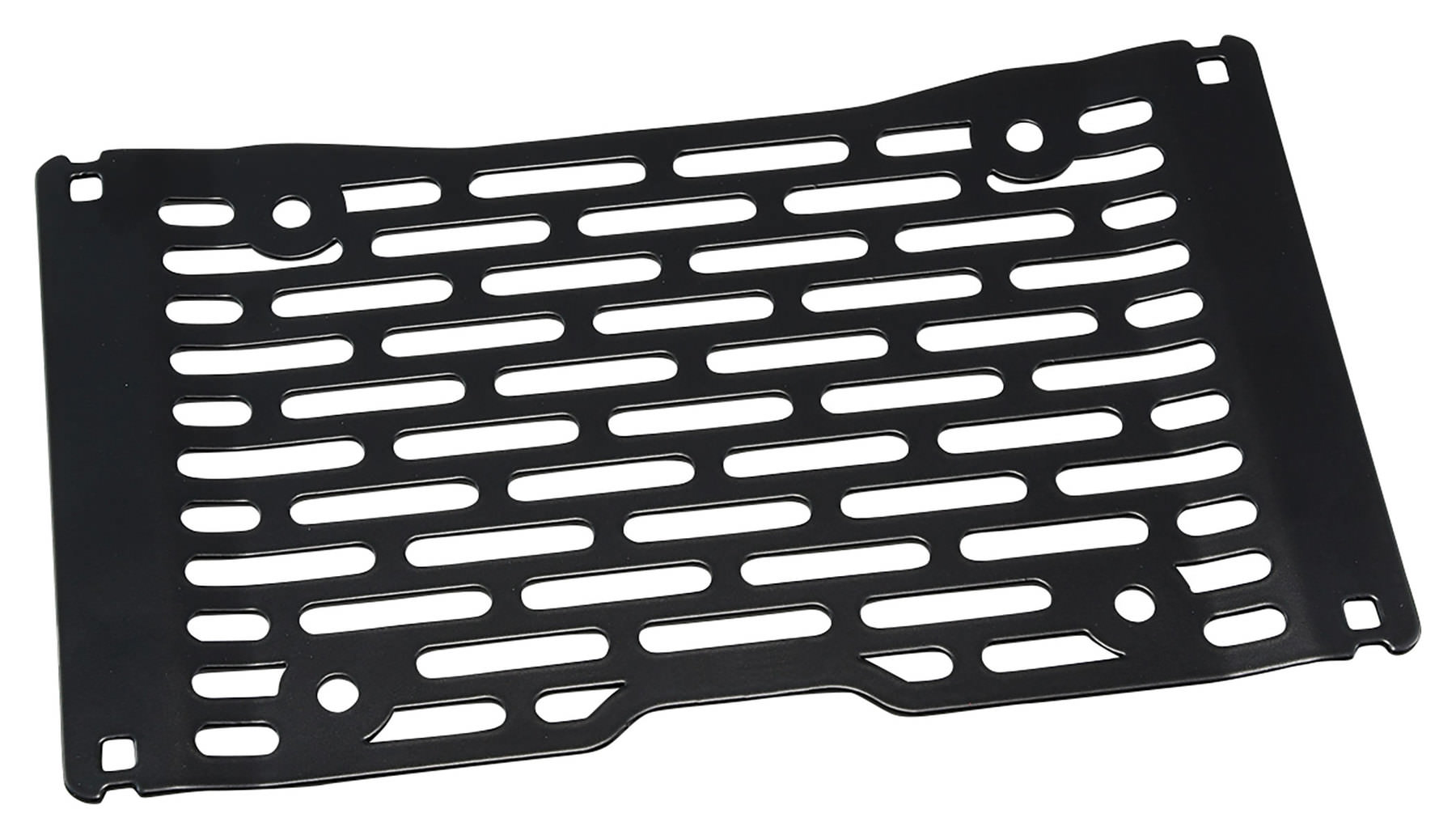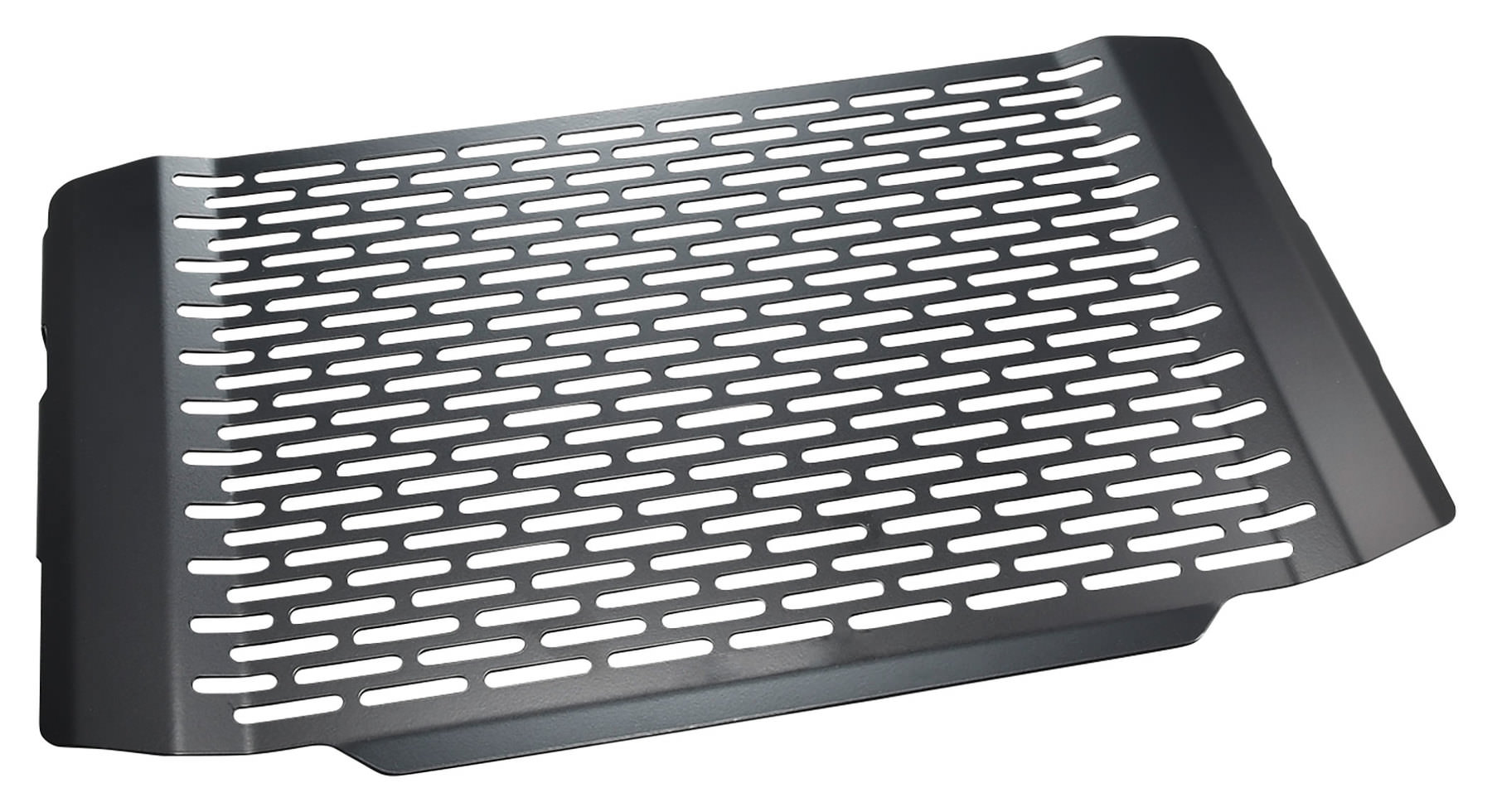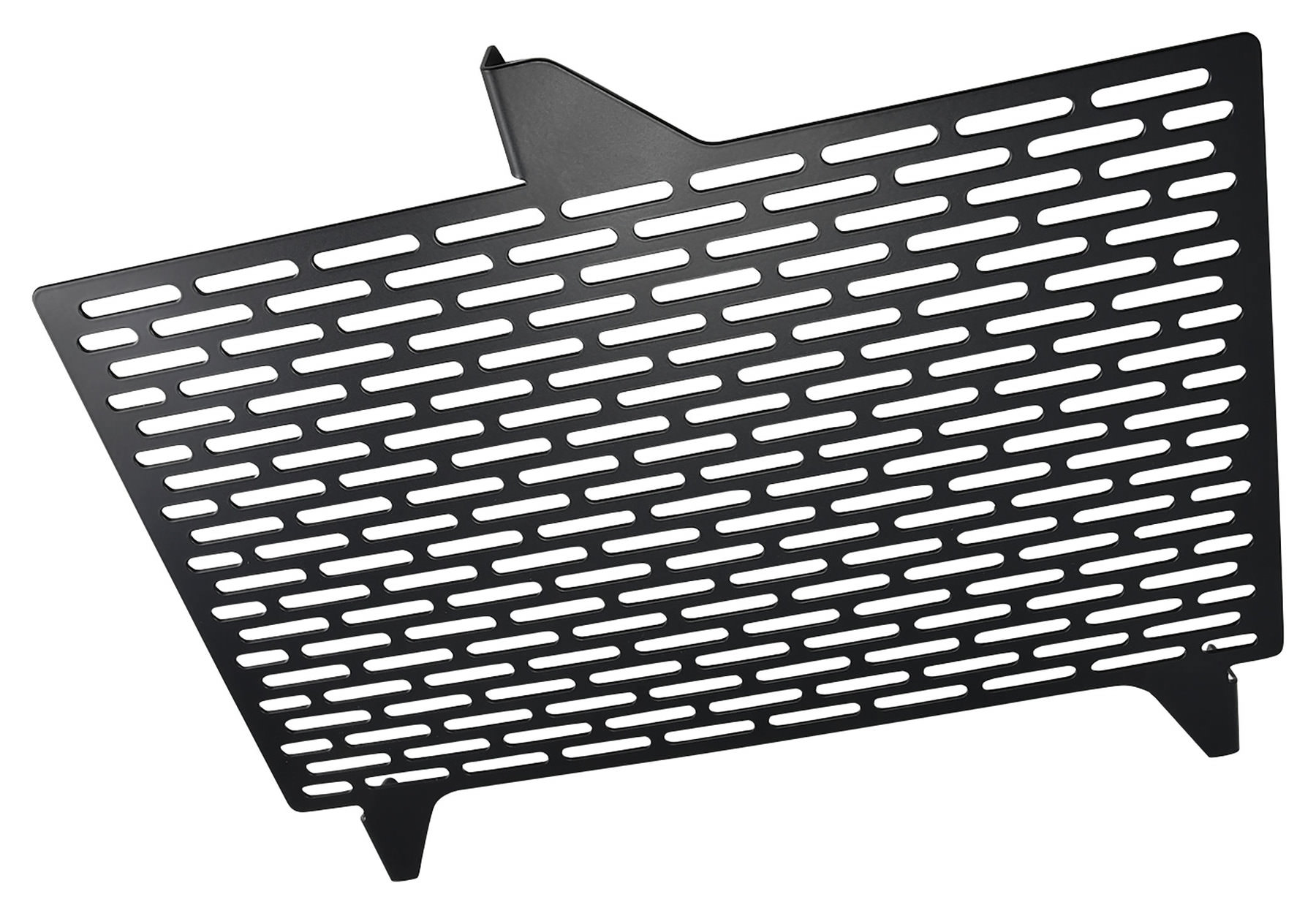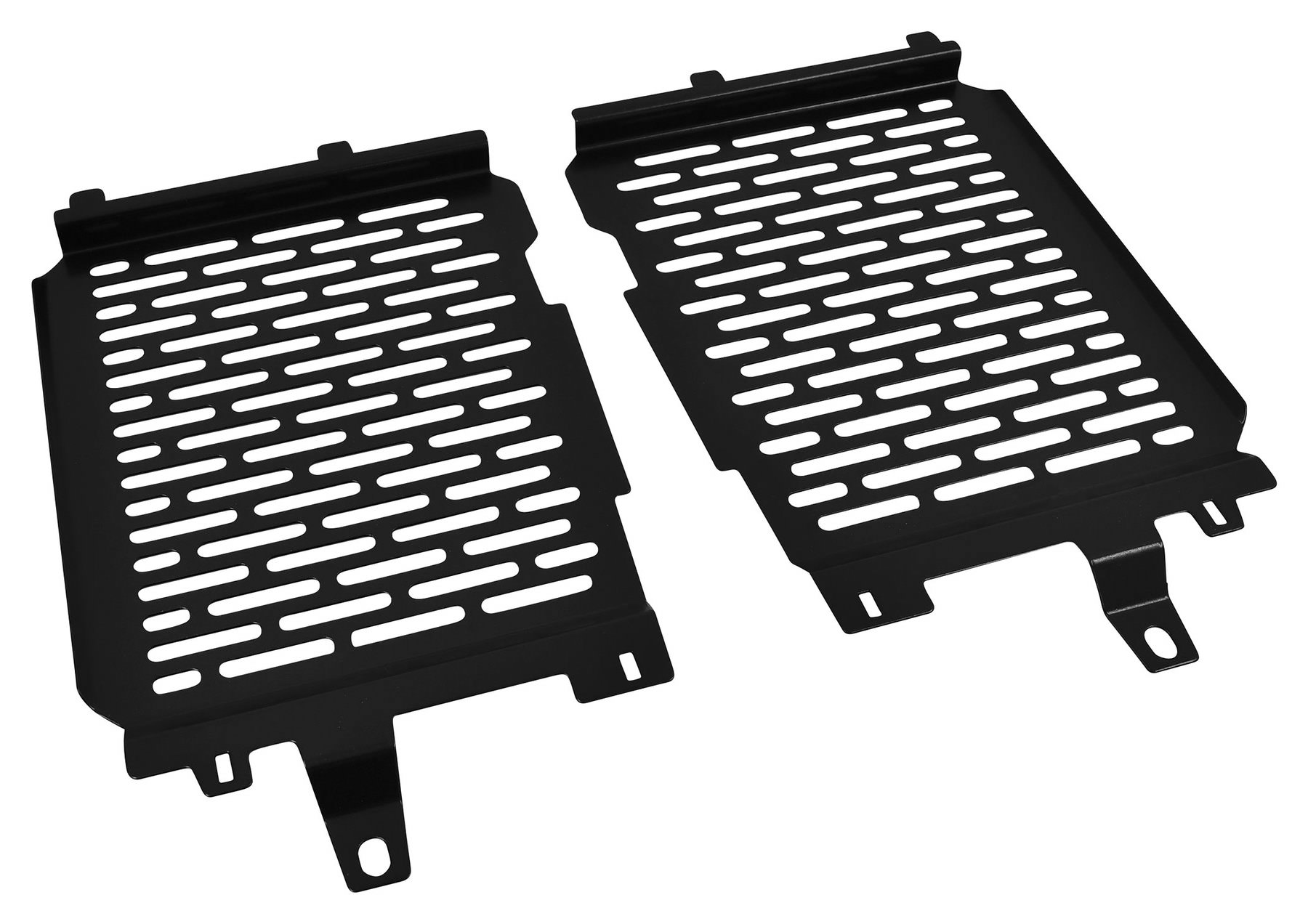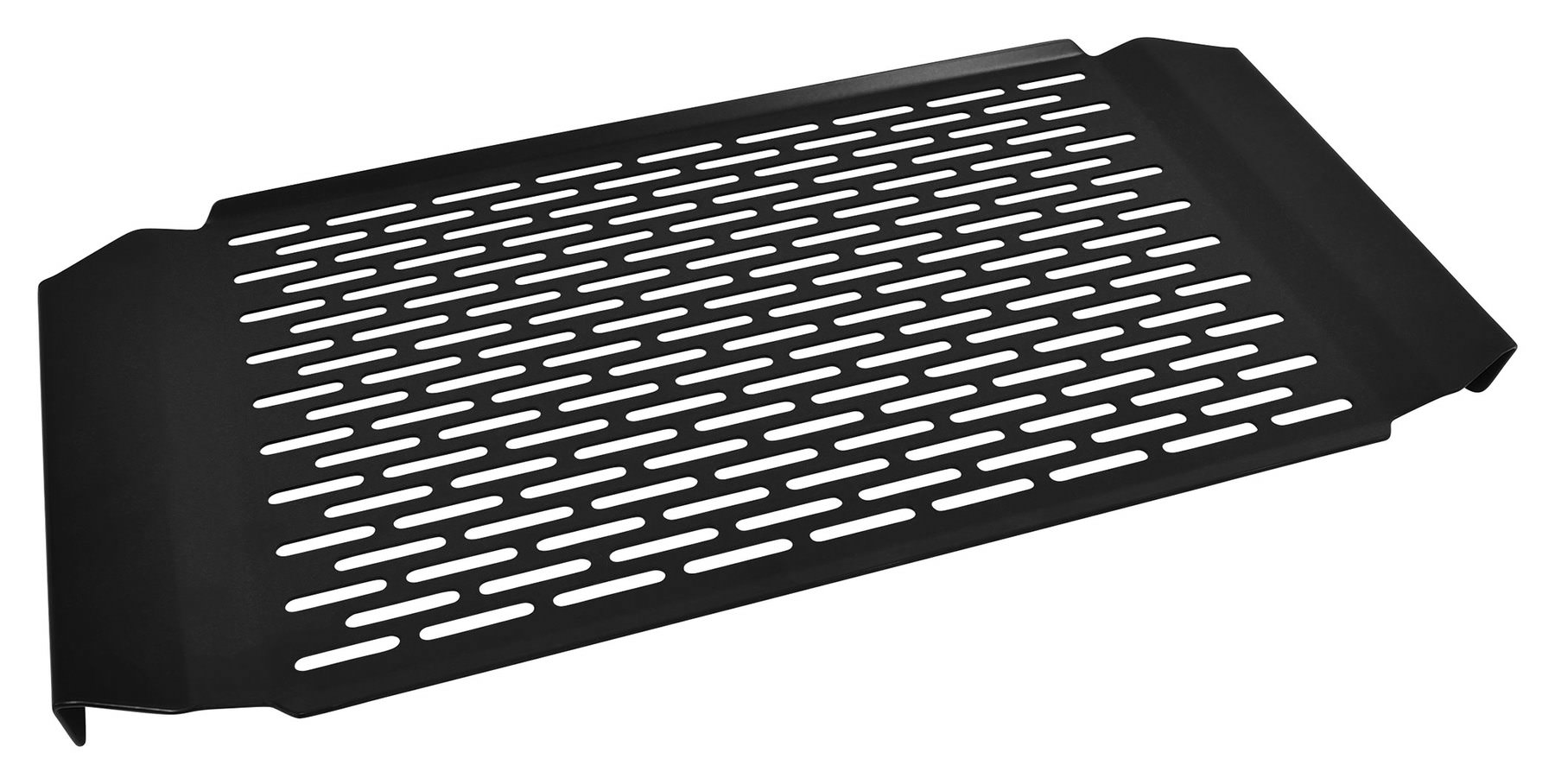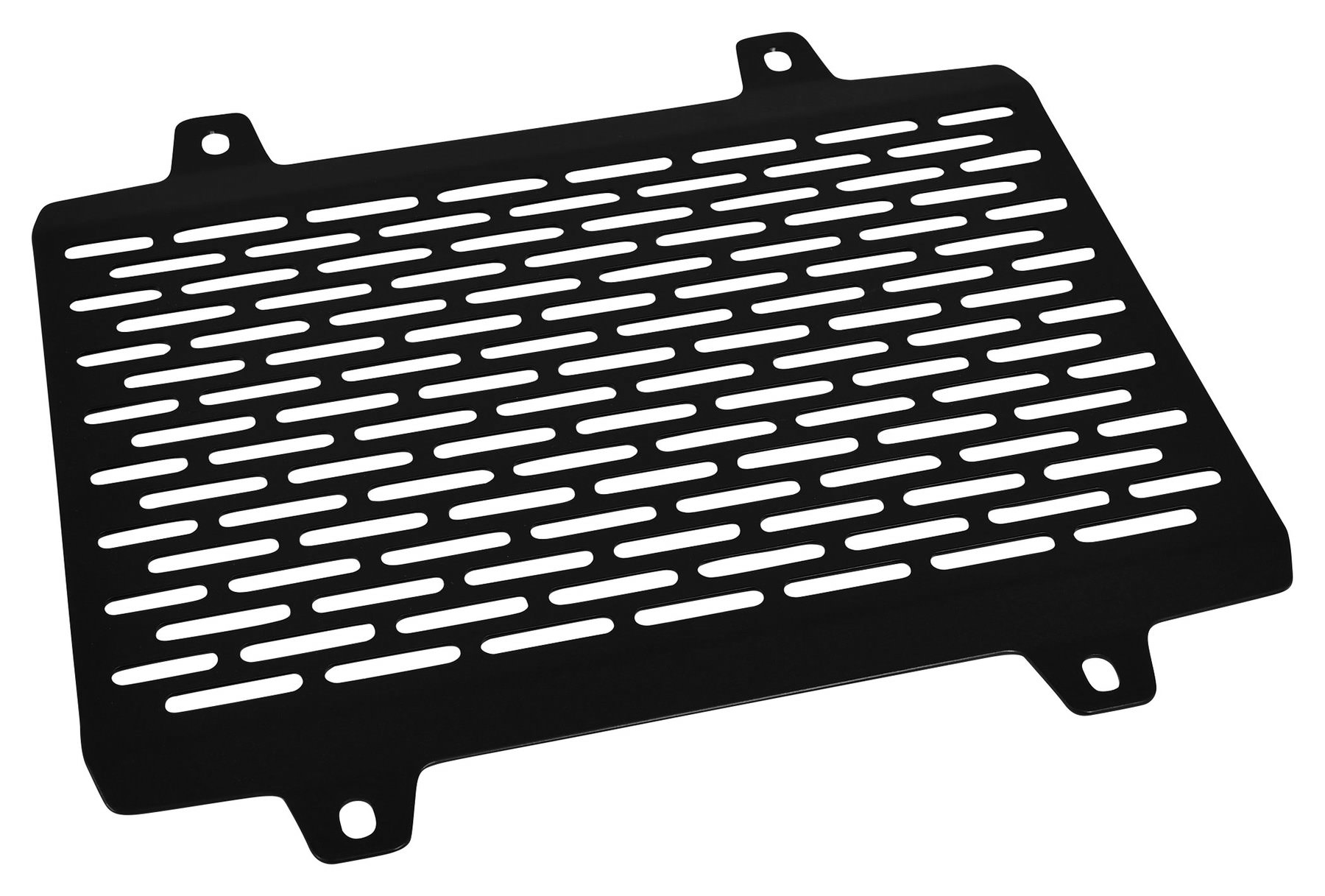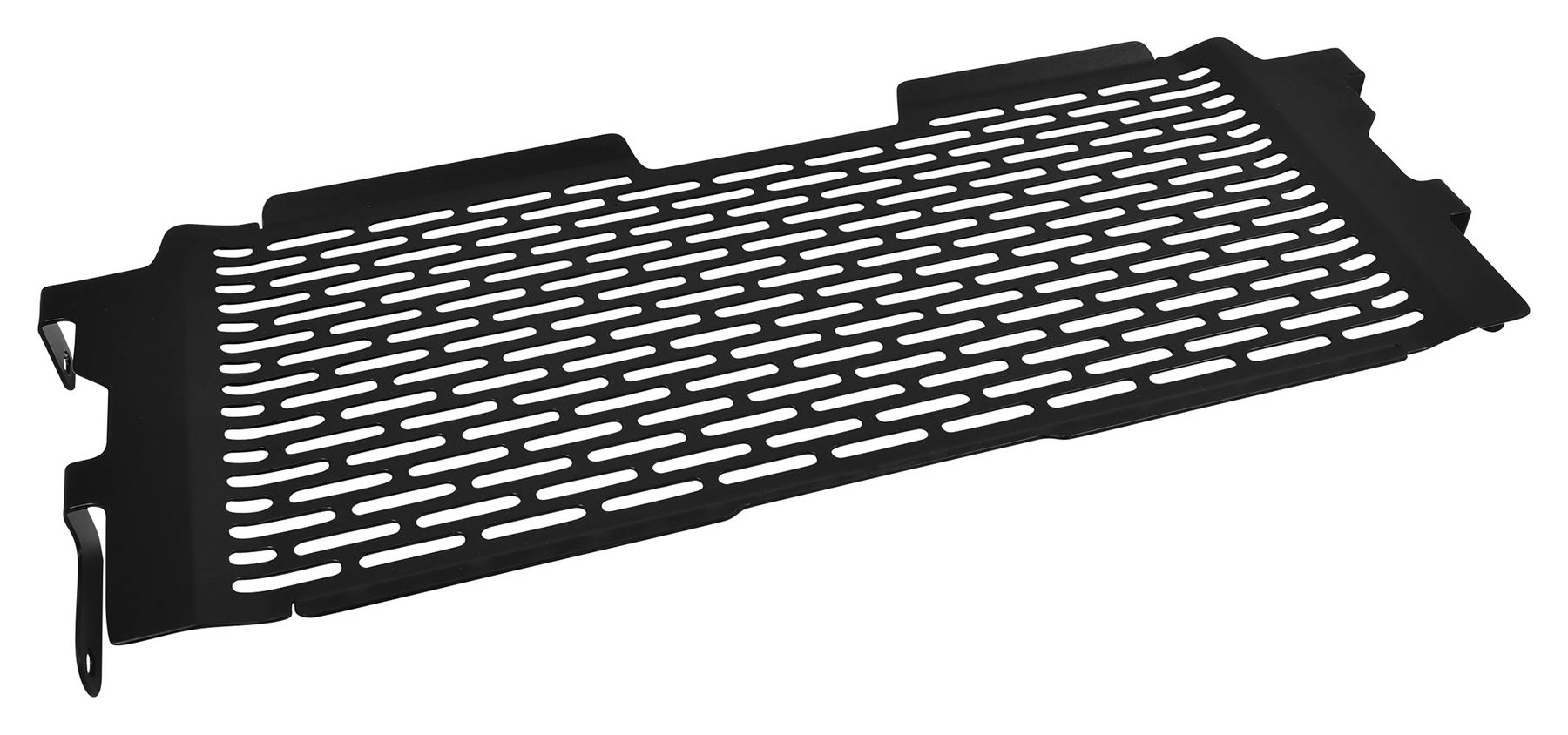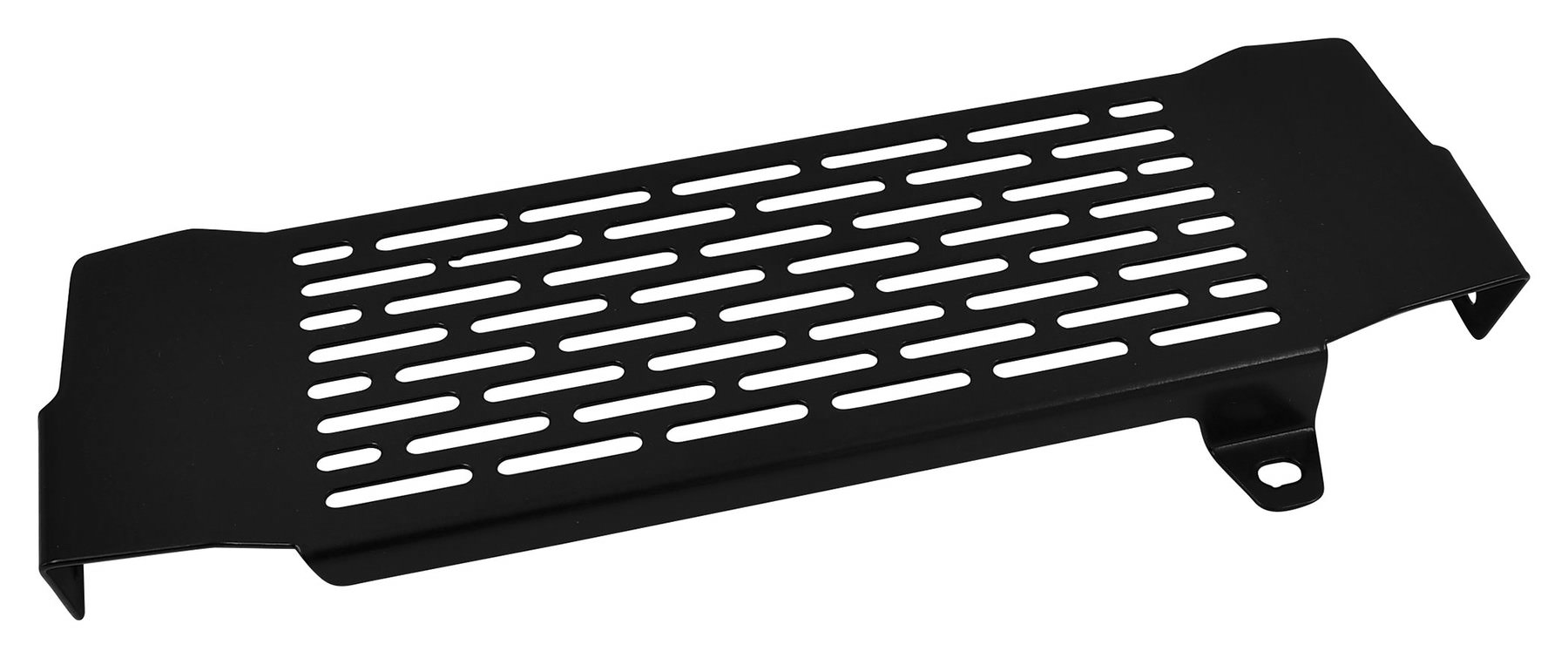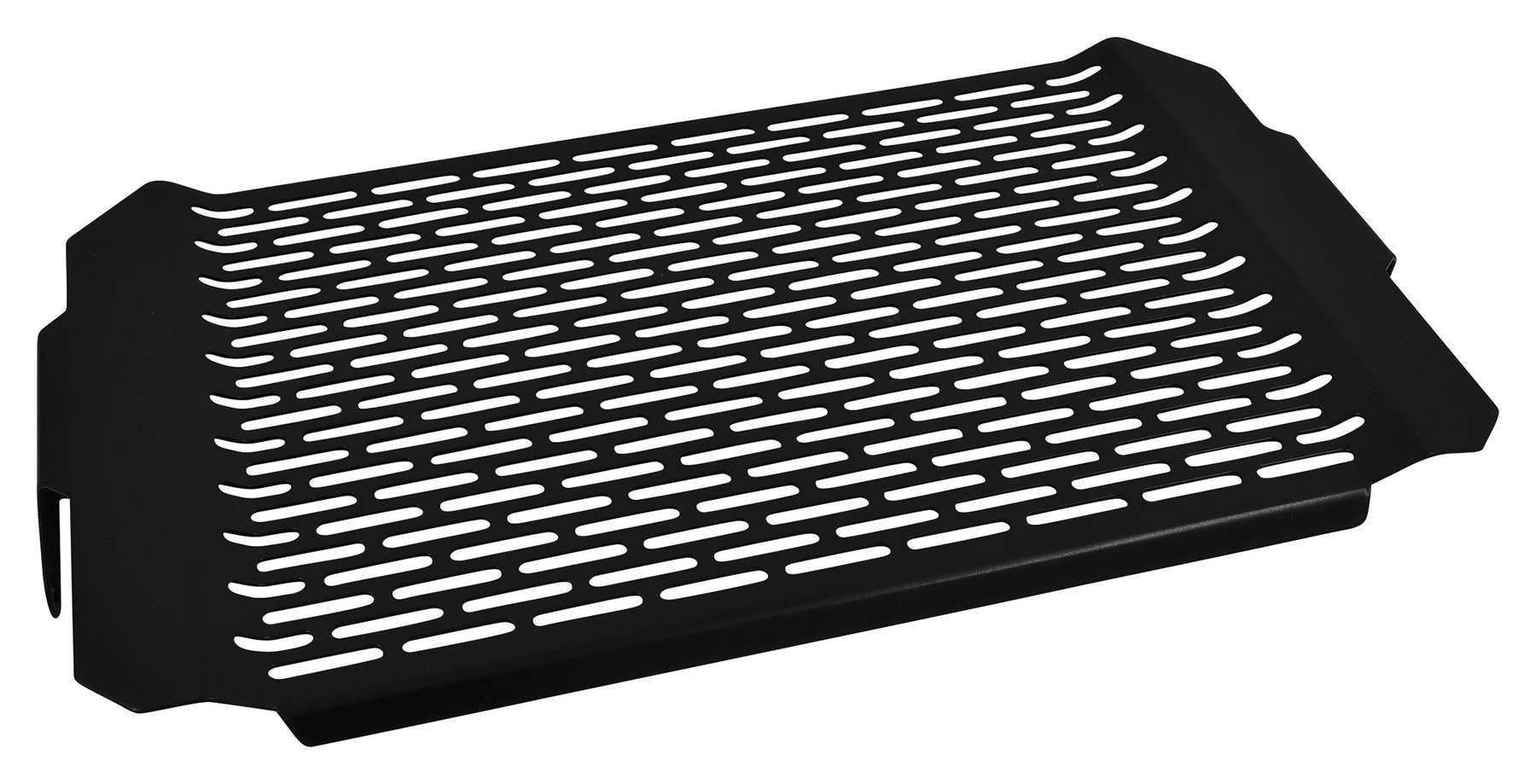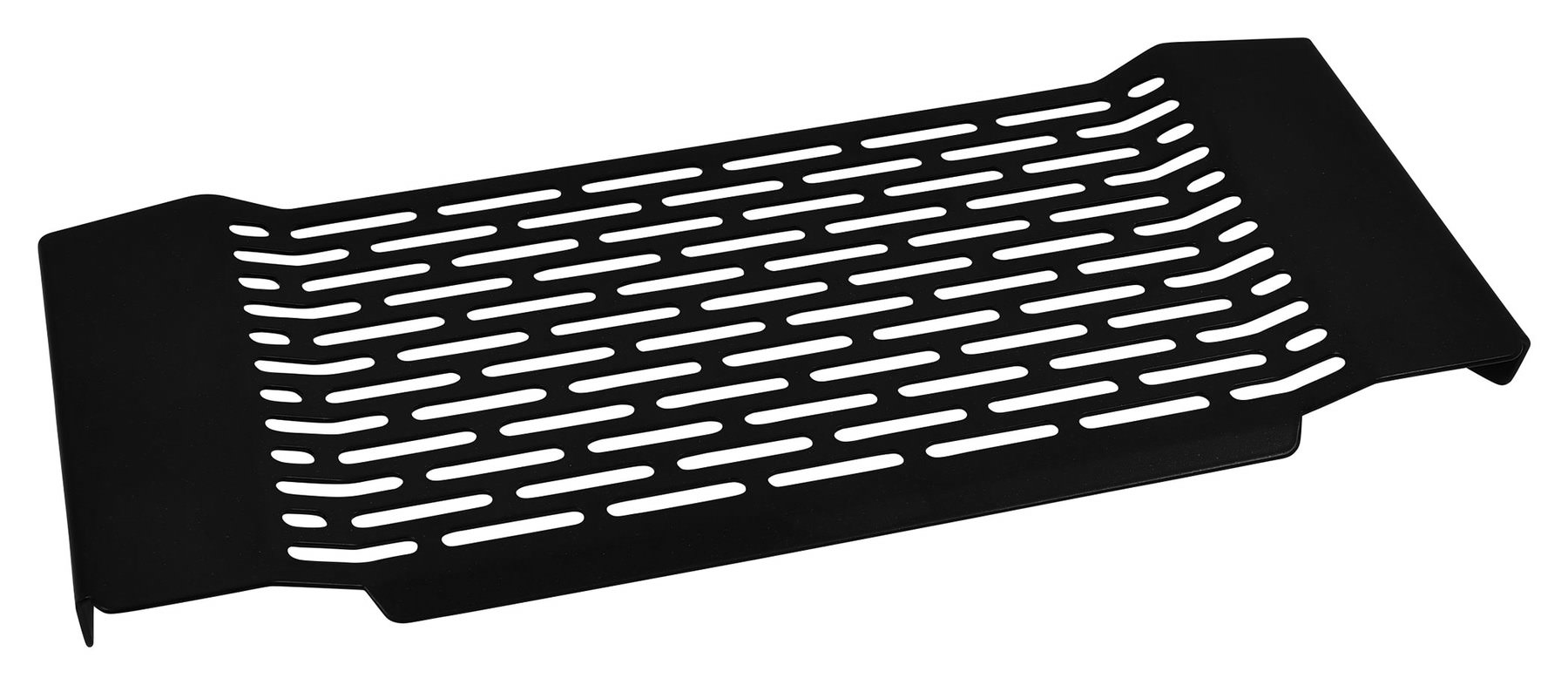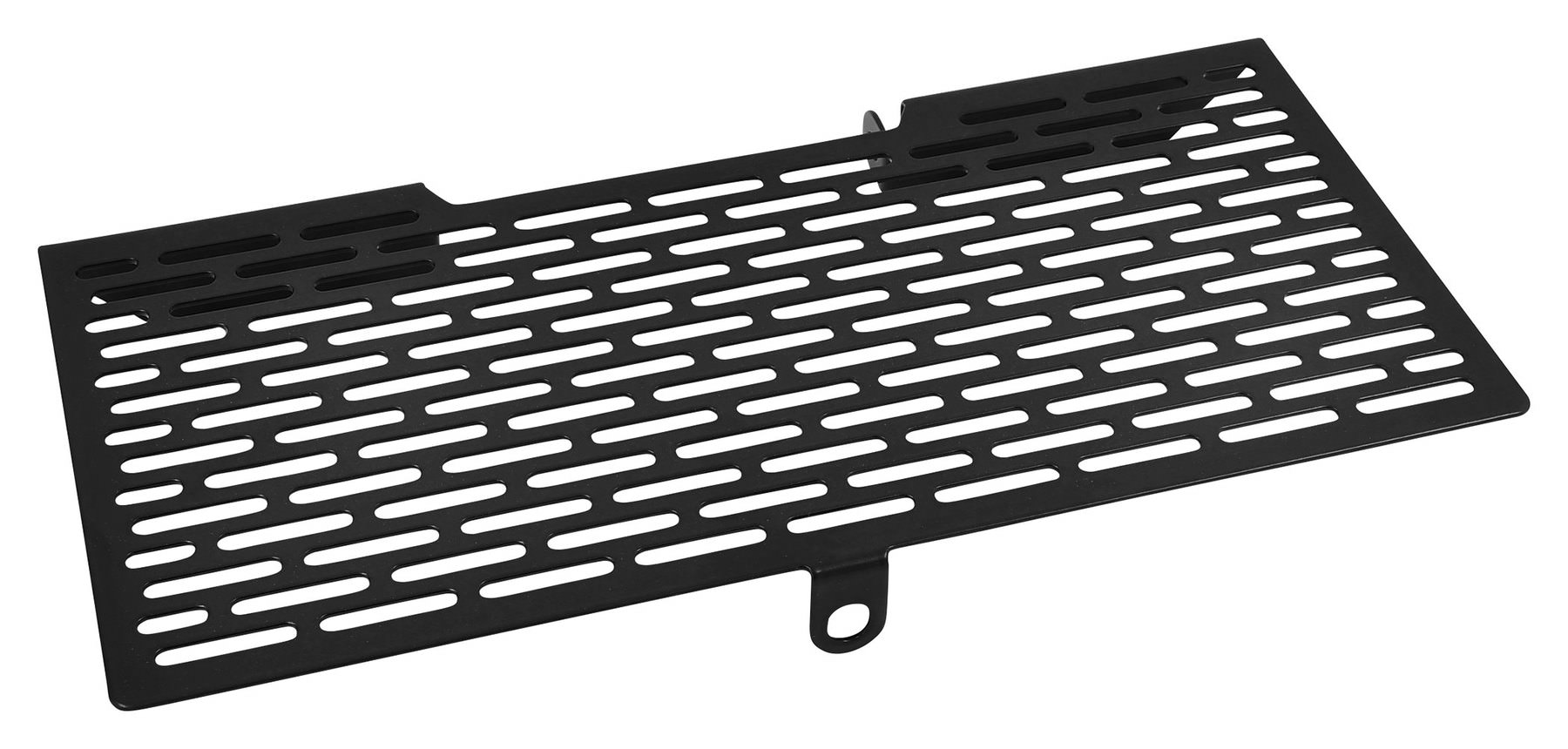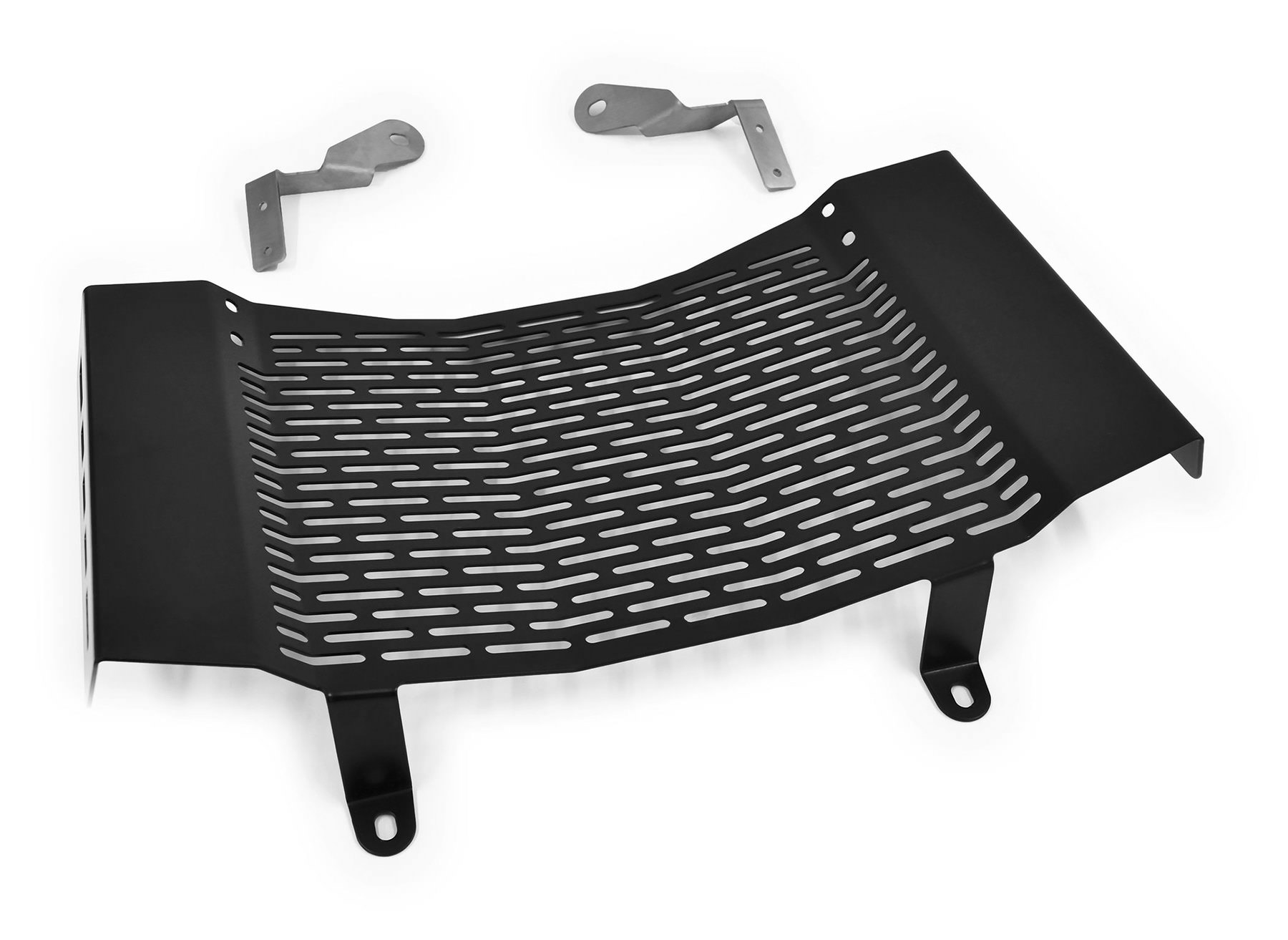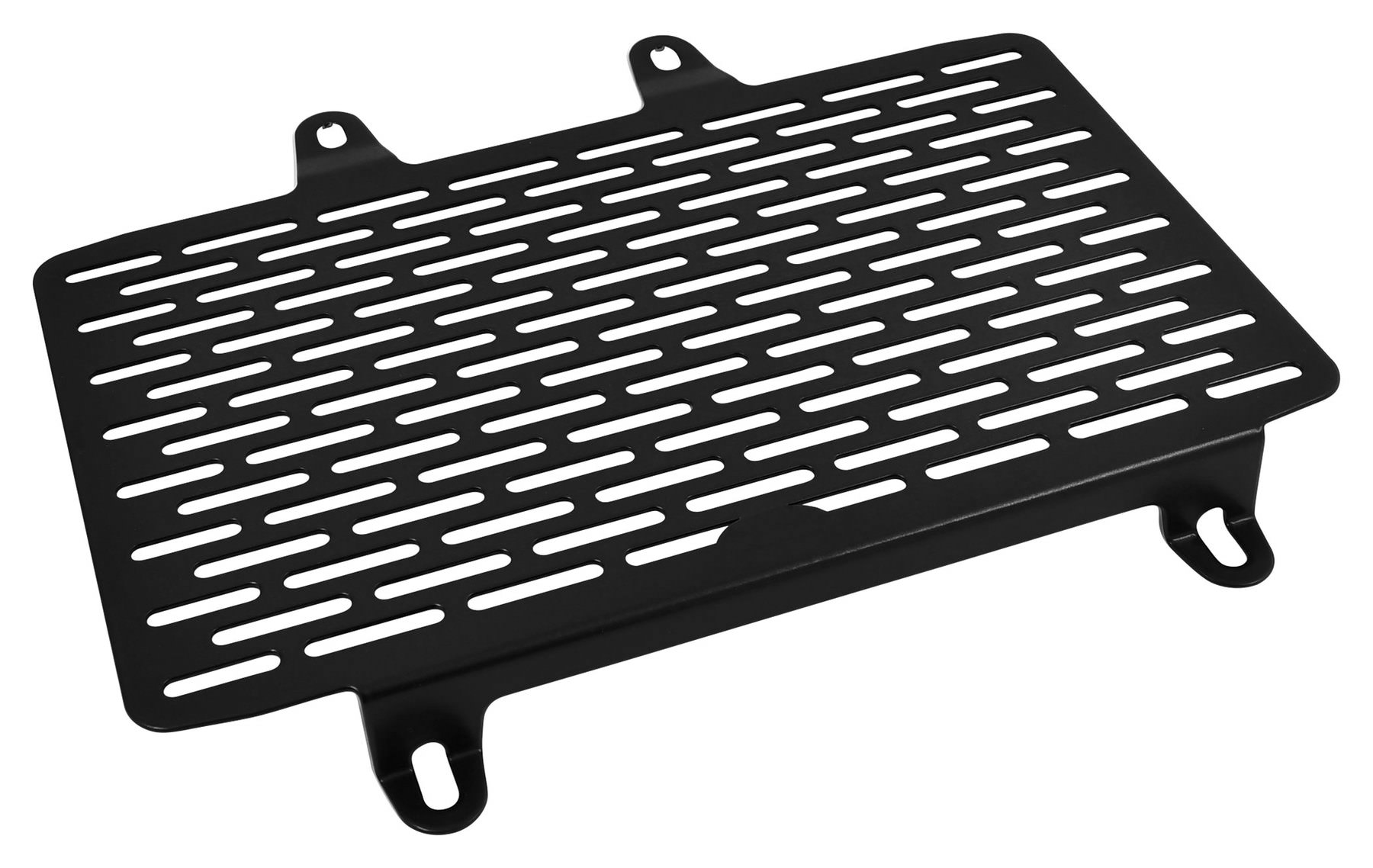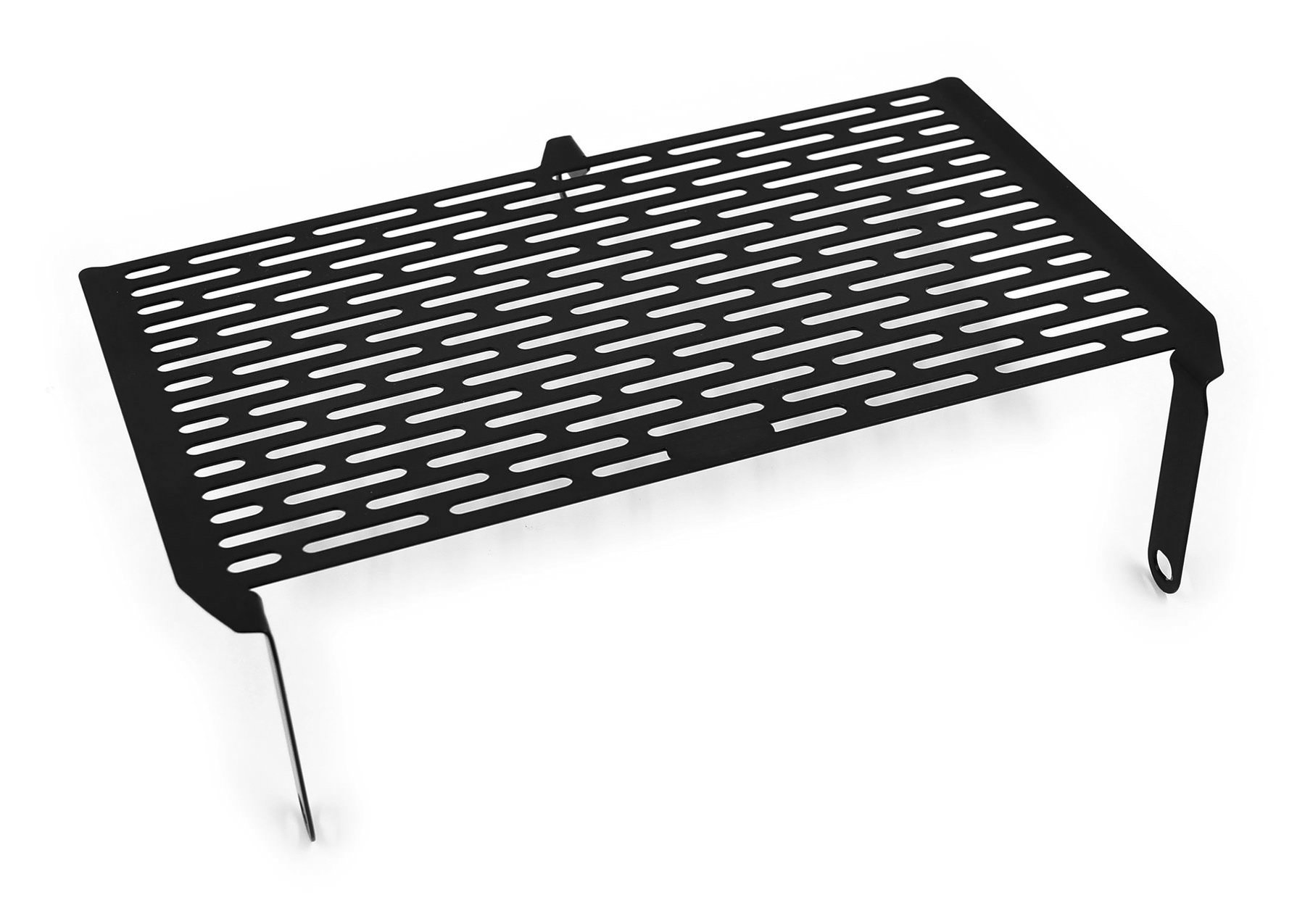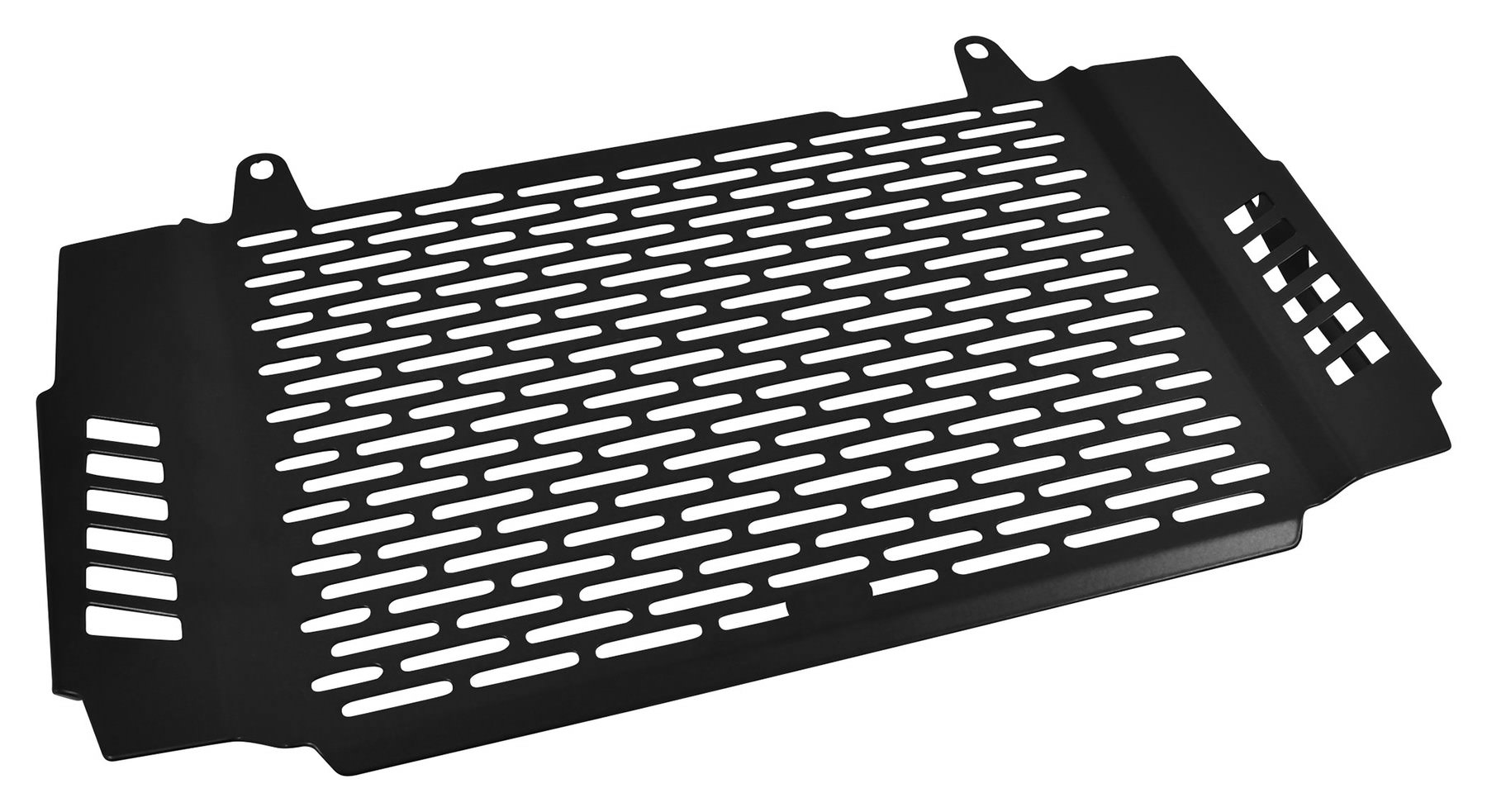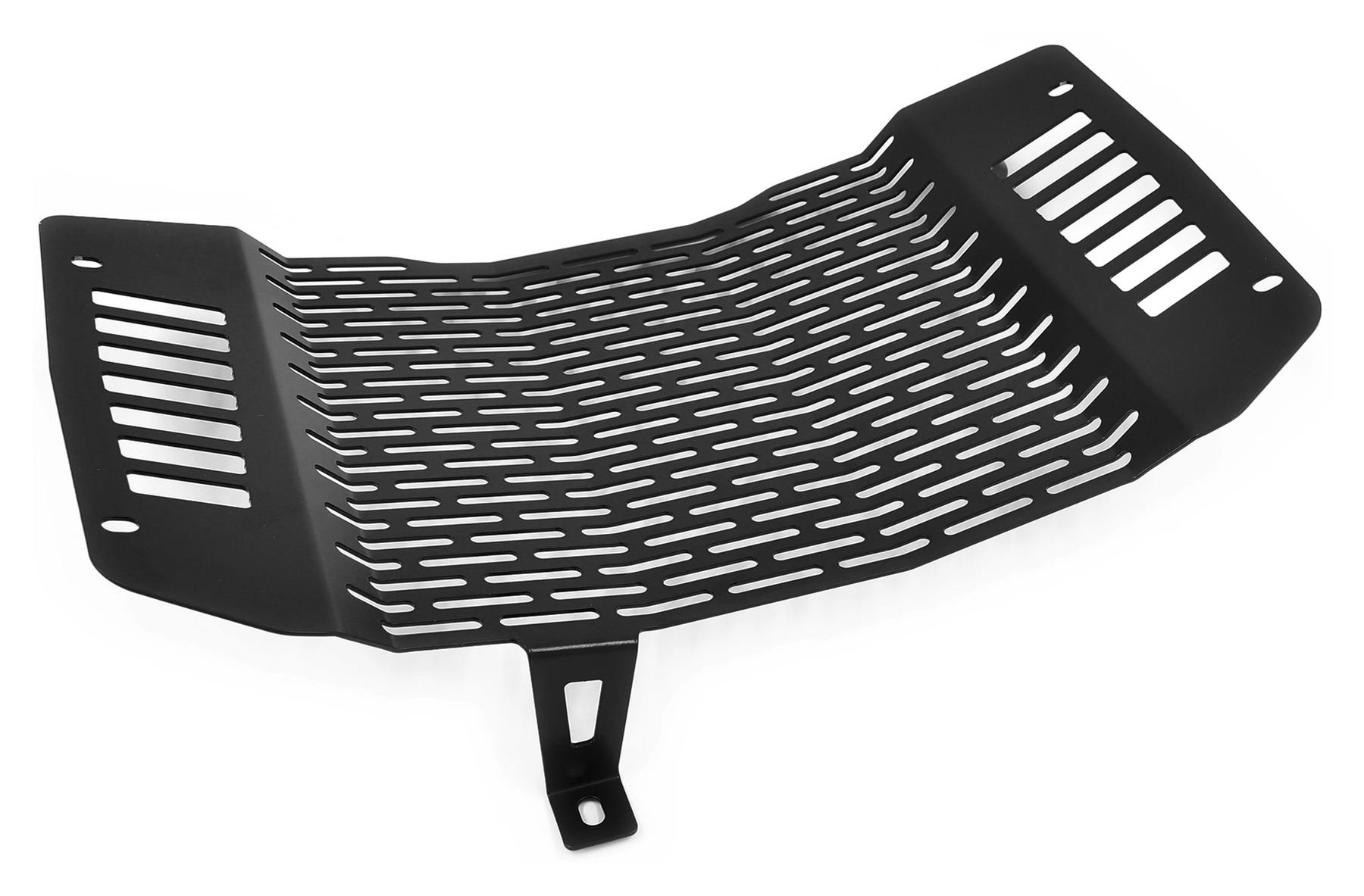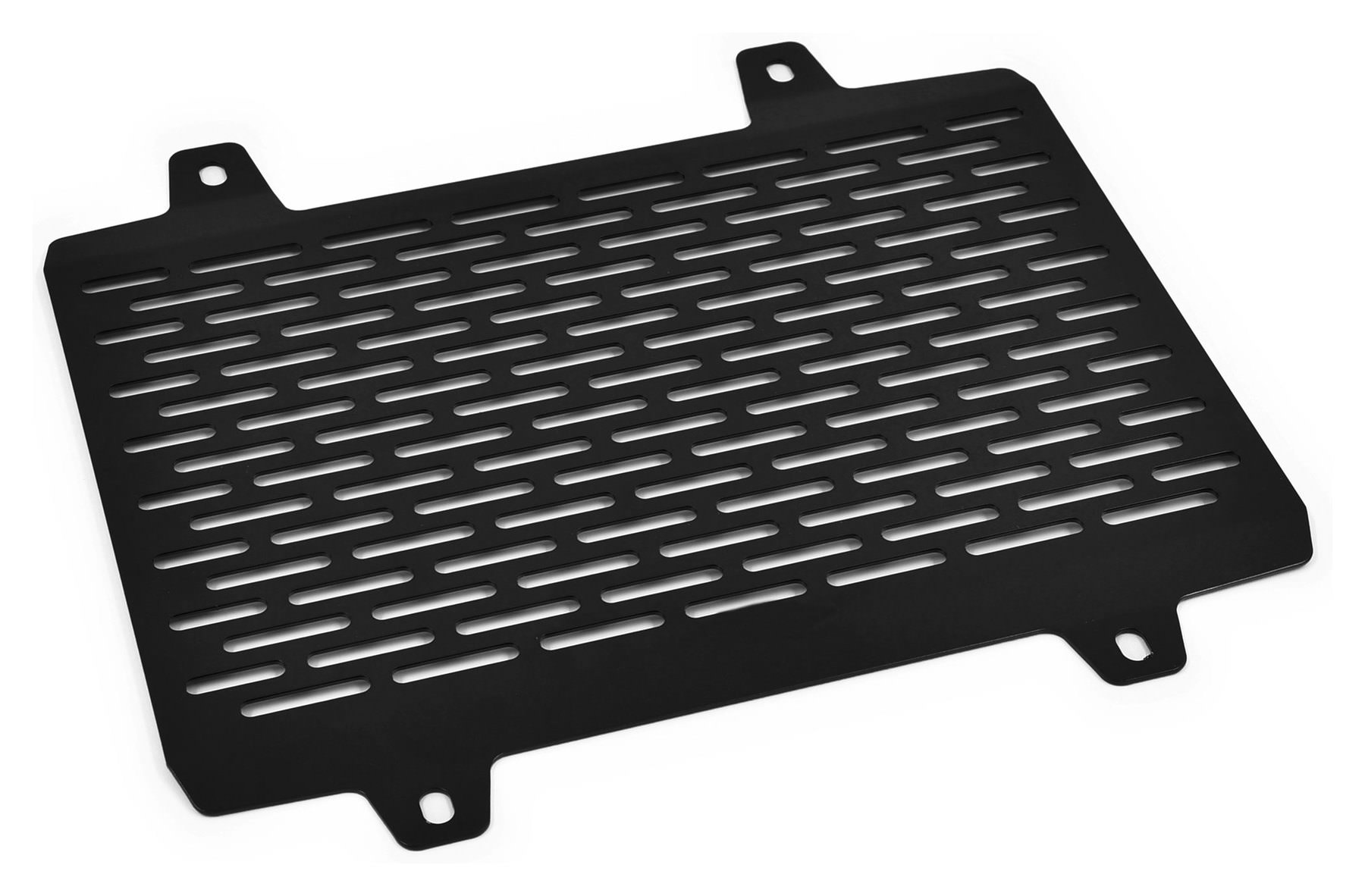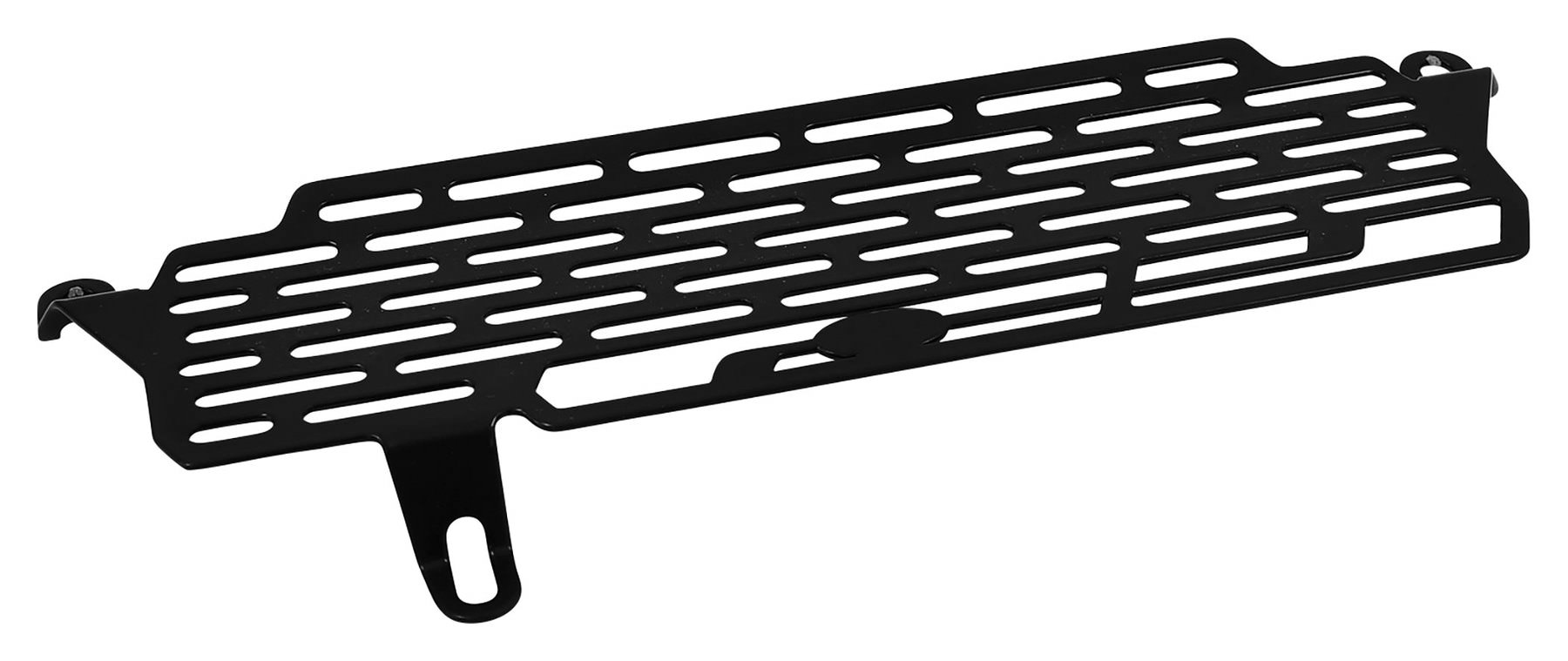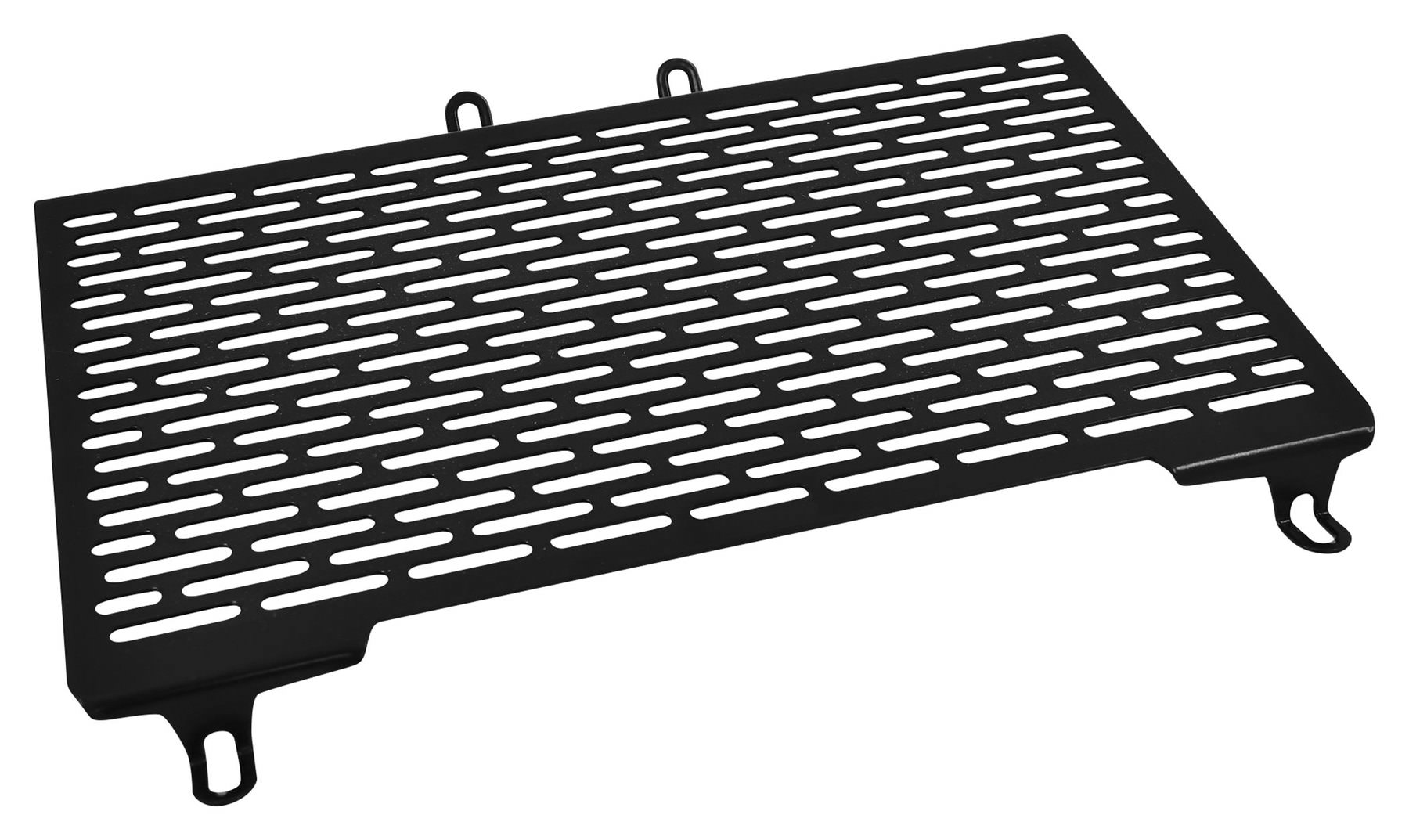 Zieger Radiator Cover
for various models, stainless steel
Unfortunately, this product is not compatible with this motorcycle.
Unfortunately, this product is not compatible with this motorcycle. You can find the right for the here: .
Free delivery on orders over €199.00
2 year return policy
Purchase on invoice
Fast Delivery
Go to currency converter
Please select the desired exchange rate* and enter an amount.
* The source of the exchange rate is the European Central Bank. (As at 20.01.2021). The exchange rate is for information purposes only; it does not provide binding prices for an exchange. In practice, for individual exchanges, the prices for buying and selling currencies can deviate to a greater or lesser extent from these rates – depending on the country, financial institution or bureau de change and also the method of payment. The conversion is given as an indication only.
Zieger Radiator Cover
for various models, stainless steel
What could be worse than your coolant, or even engine oil, suddenly erupting without warning and spraying you and your bike. Both liquids are usually boiling hot and, to add to the danger, if they get on your rear tyre, every bend in the road will be like an ice rink! Often enough the culprit is sharp stones, loose chippings or other debris thrown up by your front wheel, which hits the radiator like a shot from a gun and causes serious damage.
If you haven't got a radiator cover fitted, it's going to get expensive! Zieger radiator covers cost a lot less than a new radiator and are very effective at preventing this kind of damage. These covers are specially designed for the job. They look great and provide the protection you need. Zieger supplies them for various motorcycles. Find out which radiator cover is right for your machine under "My Bike" or by calling up all versions.
Material: black powder-coated stainless steel
No fairing elements need to be modified
Cover is secured to original mounting points
Perfect fit
Sporty look and optimum protection
Installation is extremely quick and easy
1 radiator cover
Manufacturer details: Zieger
Motorcycle accessories made in Saxony

When Frank Zieger designed and built his first license plate holder back in 2005, the notion of having his own highly successful company still seemed like a distant dream. A metalworker by trade and also a serious motorcycle rider, he simply wanted something better than what was on the market. And from there, things just took off. A one-off item turned into a mini series, and as demand grew, so too did the range of products. Today Zieger employs 28 people in Dresden and Pirna, and the trend is upwards. The license plate holder is still Zieger's best selling product, but his crash bars, rear racks, engine guard plates, paddock stands and many other accessories are enjoying huge popularity.

Stainless steel is a collective term for rustproof steel. It is much more resistant to corrosion than non-alloyed steels. Stainless steel does not deteriorate, and is hygienic, UV-resistant, non-corroding, fracture-proof, non-toxic and environmentally friendly. It does not weather and can be recycled in its entirety, even after many years. Technically, the term "stainless steel" refers to corrosion-resistant steel alloys with a wide variety of compositions but always containing a high percentage of chromium (usually a minimum of 10.5%)

.

MAINTENANCE:
Stainless steel should be cleaned regularly like all other materials, especially after exposure to salty air (near the coast), and also at regular intervals.
Water can easily collect in corners, edges and screw connections, resulting in corrosion. So careful cleaning is important, and if necessary screws should be undone in order to clean the parts thoroughly.
Do not leave rusty steel parts against stainless steel to avoid the rust "contamination".
Product
Art. No.
Availability
Price
Actions
LOWER RADIATOR COVER - STREETFIGHTER 848 (12-16)
10013679

The product will be ordered from the manufacturer for you. Depending on availability, longer delivery times are also possible. We'll let you know if that's the case. You can of course cancel your delivery at any time free of charge.

Available in 7-21 days

€65.00 1
LOWER RADIATOR COVER - VFR800X CROSSRUNNER 15-19
10013518

The item is in stock and will be delivered in 2-4 working days. Note: Stocks are updated online every hour on working days from 7 a.m. to 8 p.m., so there is a good chance that the products are available if they appear online.

Available

€65.00 1
OIL COOLER COVER - SPEED TRIPL.1050(2005-10)
10013721

The item is in stock and will be delivered in 2-4 working days. Note: Stocks are updated online every hour on working days from 7 a.m. to 8 p.m., so there is a good chance that the products are available if they appear online.

Available

€65.00 1
RADIATOR COVER TOP - STREETFIGHTER 848 (12-16)
10013681

The product will be ordered from the manufacturer for you. Depending on availability, longer delivery times are also possible. We'll let you know if that's the case. You can of course cancel your delivery at any time free of charge.

Available in 7-21 days

€65.00 1
RADIATOR COVER TOP - VFR800X CROSSRUNNER 15-19
10013517

The product will be ordered from the manufacturer for you. Depending on availability, longer delivery times are also possible. We'll let you know if that's the case. You can of course cancel your delivery at any time free of charge.

Available in 7-21 days

€65.00 1
ZEIGER OIL RADIATOR COVER - BMW R NINE T (2013-19)
10013464

The product will be ordered from the manufacturer for you. Depending on availability, longer delivery times are also possible. We'll let you know if that's the case. You can of course cancel your delivery at any time free of charge.

Available in 7-21 days

€65.00 1
ZEIGER OIL RADIATOR COVER - DL 1000 V-STROM (2002-07)
10013635

The product will be ordered from the manufacturer for you. Depending on availability, longer delivery times are also possible. We'll let you know if that's the case. You can of course cancel your delivery at any time free of charge.

Available in 7-21 days

€65.00 1
ZEIGER OIL RADIATOR COVER - YAMAHA MT-10 (2016-20)
10013636

The item is in stock and will be delivered in 2-4 working days. Note: Stocks are updated online every hour on working days from 7 a.m. to 8 p.m., so there is a good chance that the products are available if they appear online.

Available

€65.00 1
ZEIGER RADIATOR COVER - 401 VIT-/SVARTPILEN
10013698

The item is in stock and will be delivered in 2-4 working days. Note: Stocks are updated online every hour on working days from 7 a.m. to 8 p.m., so there is a good chance that the products are available if they appear online.

Available

€65.00 1
ZEIGER RADIATOR COVER - 701 VITPILEN (2018-20)
10013719

The product will be ordered from the manufacturer for you. Depending on availability, longer delivery times are also possible. We'll let you know if that's the case. You can of course cancel your delivery at any time free of charge.

Available in 7-21 days

€65.00 1
ZEIGER RADIATOR COVER - 990 SUPERMOTO T/R MODELS
10013549

The product will be ordered from the manufacturer for you. Depending on availability, longer delivery times are also possible. We'll let you know if that's the case. You can of course cancel your delivery at any time free of charge.

Available in 7-21 days

€65.00 1
ZEIGER RADIATOR COVER - BMW F 800 GS (2008-13)
10013458

The product will be ordered from the manufacturer for you. Depending on availability, longer delivery times are also possible. We'll let you know if that's the case. You can of course cancel your delivery at any time free of charge.

Available in 7-21 days

€65.00 1
ZEIGER RADIATOR COVER - BMW F 800 R (2015-19)
10013462

The item is in stock and will be delivered in 2-4 working days. Note: Stocks are updated online every hour on working days from 7 a.m. to 8 p.m., so there is a good chance that the products are available if they appear online.

Available

€65.00 1
ZEIGER RADIATOR COVER - BMW F 800 S/F 800 R
10013461

The product will be ordered from the manufacturer for you. Depending on availability, longer delivery times are also possible. We'll let you know if that's the case. You can of course cancel your delivery at any time free of charge.

Available in 7-21 days

€65.00 1
ZEIGER RADIATOR COVER - BMW G 310 GS (2017-19)
10013720

The product will be ordered from the manufacturer for you. Depending on availability, longer delivery times are also possible. We'll let you know if that's the case. You can of course cancel your delivery at any time free of charge.

Available in 7-21 days

€65.00 1
ZEIGER RADIATOR COVER - BMW G 310 R (2017-19)
10013691

The product will be ordered from the manufacturer for you. Depending on availability, longer delivery times are also possible. We'll let you know if that's the case. You can of course cancel your delivery at any time free of charge.

Available in 7-21 days

€65.00 1
ZEIGER RADIATOR COVER - BMW R 1200 GS(LC) (15-18)
10013689

The product will be ordered from the manufacturer for you. Depending on availability, longer delivery times are also possible. We'll let you know if that's the case. You can of course cancel your delivery at any time free of charge.

Available in 7-21 days

€75.00 1
ZEIGER RADIATOR COVER - BMW R 1200 R (2015-18)
10013692

The item is in stock and will be delivered in 2-4 working days. Note: Stocks are updated online every hour on working days from 7 a.m. to 8 p.m., so there is a good chance that the products are available if they appear online.

Available

€65.00 1
ZEIGER RADIATOR COVER - CB 600 HORNET (1998-02)
10013473

The product will be ordered from the manufacturer for you. Depending on availability, longer delivery times are also possible. We'll let you know if that's the case. You can of course cancel your delivery at any time free of charge.

Available in 7-21 days

€65.00 1
ZEIGER RADIATOR COVER - CB 600 HORNET (2003-06)
10013638

The product will be ordered from the manufacturer for you. Depending on availability, longer delivery times are also possible. We'll let you know if that's the case. You can of course cancel your delivery at any time free of charge.

Available in 7-21 days

€65.00 1
ZEIGER RADIATOR COVER - CB 600 HORNET/CBR 600 F
10013474

The item is in stock and will be delivered in 2-4 working days. Note: Stocks are updated online every hour on working days from 7 a.m. to 8 p.m., so there is a good chance that the products are available if they appear online.

Available

€65.00 1
ZEIGER RADIATOR COVER - DIVERSE KAWASAKI MODELLE
10013639

The item is in stock and will be delivered in 2-4 working days. Note: Stocks are updated online every hour on working days from 7 a.m. to 8 p.m., so there is a good chance that the products are available if they appear online.

Available

€65.00 1
ZEIGER RADIATOR COVER - DL 1000 V-STROM (2002-07)
10013578

The product will be ordered from the manufacturer for you. Depending on availability, longer delivery times are also possible. We'll let you know if that's the case. You can of course cancel your delivery at any time free of charge.

Available in 7-21 days

€65.00 1
ZEIGER RADIATOR COVER - DL 1000 V-STROM (2014-19)
10013637

The item is in stock and will be delivered in 2-4 working days. Note: Stocks are updated online every hour on working days from 7 a.m. to 8 p.m., so there is a good chance that the products are available if they appear online.

Available

€65.00 1
ZEIGER RADIATOR COVER - DL 650 V-STROM (2004-11)
10013588

The item is in stock and will be delivered in 2-4 working days. Note: Stocks are updated online every hour on working days from 7 a.m. to 8 p.m., so there is a good chance that the products are available if they appear online.

Available

€65.00 1
ZEIGER RADIATOR COVER - DL 650 V-STROM (2012-19)
10013579

The product will be ordered from the manufacturer for you. Depending on availability, longer delivery times are also possible. We'll let you know if that's the case. You can of course cancel your delivery at any time free of charge.

Available in 7-21 days

€65.00 1
ZEIGER RADIATOR COVER - ER-6 N/F (2009-11)
10013531

The product will be ordered from the manufacturer for you. Depending on availability, longer delivery times are also possible. We'll let you know if that's the case. You can of course cancel your delivery at any time free of charge.

Available in 7-21 days

€65.00 1
ZEIGER RADIATOR COVER - ER-6 N/F (2012-16)
10013532

The item is in stock and will be delivered in 2-4 working days. Note: Stocks are updated online every hour on working days from 7 a.m. to 8 p.m., so there is a good chance that the products are available if they appear online.

Available

€65.00 1
ZEIGER RADIATOR COVER - FZ 6 FAZER (2004-06)
10013615

The product will be ordered from the manufacturer for you. Depending on availability, longer delivery times are also possible. We'll let you know if that's the case. You can of course cancel your delivery at any time free of charge.

Available in 7-21 days

€65.00 1
ZEIGER RADIATOR COVER - FZ 6 FAZER (2007-10)
10013617

The product will be ordered from the manufacturer for you. Depending on availability, longer delivery times are also possible. We'll let you know if that's the case. You can of course cancel your delivery at any time free of charge.

Available in 7-21 days

€65.00 1
ZEIGER RADIATOR COVER - GSF 1200 BANDIT (2001-06)
10013589

The product will be ordered from the manufacturer for you. Depending on availability, longer delivery times are also possible. We'll let you know if that's the case. You can of course cancel your delivery at any time free of charge.

Available in 7-21 days

€65.00 1
ZEIGER RADIATOR COVER - GSF 1250 BANDIT (2007-14)
10013580

The item is in stock and will be delivered in 2-4 working days. Note: Stocks are updated online every hour on working days from 7 a.m. to 8 p.m., so there is a good chance that the products are available if they appear online.

Available

€65.00 1
ZEIGER RADIATOR COVER - GSF 650 BANDIT (2007-14)
10013590

The item is in stock and will be delivered in 2-4 working days. Note: Stocks are updated online every hour on working days from 7 a.m. to 8 p.m., so there is a good chance that the products are available if they appear online.

Available

€65.00 1
ZEIGER RADIATOR COVER - GSX-S 750 (2017-20)
10013688

The item is in stock and will be delivered in 2-4 working days. Note: Stocks are updated online every hour on working days from 7 a.m. to 8 p.m., so there is a good chance that the products are available if they appear online.

Available

€65.00 1
ZEIGER RADIATOR COVER - HONDA CB 1000 R (2018-20)
10013694

The item is in stock and will be delivered in 2-4 working days. Note: Stocks are updated online every hour on working days from 7 a.m. to 8 p.m., so there is a good chance that the products are available if they appear online.

Available

€65.00 1
ZEIGER RADIATOR COVER - HONDA CB 1100 (2013-19)
10013468

The item is in stock and will be delivered in 2-4 working days. Note: Stocks are updated online every hour on working days from 7 a.m. to 8 p.m., so there is a good chance that the products are available if they appear online.

Available

€65.00 1
ZEIGER RADIATOR COVER - HONDA CB 125 R (2018-20)
10013693

The item is in stock and will be delivered in 2-4 working days. Note: Stocks are updated online every hour on working days from 7 a.m. to 8 p.m., so there is a good chance that the products are available if they appear online.

Available

€65.00 1
ZEIGER RADIATOR COVER - HONDA CB 1300 (2003-09)
10013471

The product will be ordered from the manufacturer for you. Depending on availability, longer delivery times are also possible. We'll let you know if that's the case. You can of course cancel your delivery at any time free of charge.

Available in 7-21 days

€65.00 1
ZEIGER RADIATOR COVER - HONDA CB 300 R (2018-20)
10013695

The item is in stock and will be delivered in 2-4 working days. Note: Stocks are updated online every hour on working days from 7 a.m. to 8 p.m., so there is a good chance that the products are available if they appear online.

Available

€65.00 1
ZEIGER RADIATOR COVER - HONDA CB 600 (2004-07)
10013508

The product will be ordered from the manufacturer for you. Depending on availability, longer delivery times are also possible. We'll let you know if that's the case. You can of course cancel your delivery at any time free of charge.

Available in 7-21 days

€65.00 1
ZEIGER RADIATOR COVER - HONDA CB 650 F (2014-16)
10013469

The item is in stock and will be delivered in 2-4 working days. Note: Stocks are updated online every hour on working days from 7 a.m. to 8 p.m., so there is a good chance that the products are available if they appear online.

Available

€65.00 1
ZEIGER RADIATOR COVER - HONDA CB 650 R (2019-20)
10013718

The item is in stock and will be delivered in 2-4 working days. Note: Stocks are updated online every hour on working days from 7 a.m. to 8 p.m., so there is a good chance that the products are available if they appear online.

Available

€65.00 1
ZEIGER RADIATOR COVER - HONDA CBF 1000 (2006-09)
10013505

The item is in stock and will be delivered in 2-4 working days. Note: Stocks are updated online every hour on working days from 7 a.m. to 8 p.m., so there is a good chance that the products are available if they appear online.

Available

€65.00 1
ZEIGER RADIATOR COVER - HONDA CBF 1000 F (10-16)
10013506

The item is in stock and will be delivered in 2-4 working days. Note: Stocks are updated online every hour on working days from 7 a.m. to 8 p.m., so there is a good chance that the products are available if they appear online.

Available

€65.00 1
ZEIGER RADIATOR COVER - HONDA CBF 600 (2008-12)
10013507

The product will be ordered from the manufacturer for you. Depending on availability, longer delivery times are also possible. We'll let you know if that's the case. You can of course cancel your delivery at any time free of charge.

Available in 7-21 days

€65.00 1
ZEIGER RADIATOR COVER - HONDA X-ADV (2017-19)
10013696

The product will be ordered from the manufacturer for you. Depending on availability, longer delivery times are also possible. We'll let you know if that's the case. You can of course cancel your delivery at any time free of charge.

Available in 7-21 days

€65.00 1
ZEIGER RADIATOR COVER - KAWASAKI Z 650 (2017-20)
10013680

The product will be ordered from the manufacturer for you. Depending on availability, longer delivery times are also possible. We'll let you know if that's the case. You can of course cancel your delivery at any time free of charge.

Available in 7-21 days

€65.00 1
ZEIGER RADIATOR COVER - KAWASAKI Z 900 (2017-20)
10013682

The item is in stock and will be delivered in 2-4 working days. Note: Stocks are updated online every hour on working days from 7 a.m. to 8 p.m., so there is a good chance that the products are available if they appear online.

Available

€65.00 1
ZEIGER RADIATOR COVER - KAWASAKI Z 900 RS (18-19)
10013690

The item is in stock and will be delivered in 2-4 working days. Note: Stocks are updated online every hour on working days from 7 a.m. to 8 p.m., so there is a good chance that the products are available if they appear online.

Available

€65.00 1
ZEIGER RADIATOR COVER - KAWASAKI ZR-7 (1999-04)
10013542

The item is in stock and will be delivered in 2-4 working days. Note: Stocks are updated online every hour on working days from 7 a.m. to 8 p.m., so there is a good chance that the products are available if they appear online.

Available

€65.00 1
ZEIGER RADIATOR COVER - KLE 650 VERSYS (2006-09)
10013535

The product will be ordered from the manufacturer for you. Depending on availability, longer delivery times are also possible. We'll let you know if that's the case. You can of course cancel your delivery at any time free of charge.

Available in 7-21 days

€65.00 1
ZEIGER RADIATOR COVER - KLE 650 VERSYS (2010-14)
10013534

The product will be ordered from the manufacturer for you. Depending on availability, longer delivery times are also possible. We'll let you know if that's the case. You can of course cancel your delivery at any time free of charge.

Available in 7-21 days

€65.00 1
ZEIGER RADIATOR COVER - KLE 650 VERSYS (2015-19)
10013640

The item is in stock and will be delivered in 2-4 working days. Note: Stocks are updated online every hour on working days from 7 a.m. to 8 p.m., so there is a good chance that the products are available if they appear online.

Available

€65.00 1
ZEIGER RADIATOR COVER - KLZ 1000 VERSYS (2017-18)
10013684

The product will be ordered from the manufacturer for you. Depending on availability, longer delivery times are also possible. We'll let you know if that's the case. You can of course cancel your delivery at any time free of charge.

Available in 7-21 days

€65.00 1
ZEIGER RADIATOR COVER - KTM 125/200 DUKE (11-16)
10013577

The product will be ordered from the manufacturer for you. Depending on availability, longer delivery times are also possible. We'll let you know if that's the case. You can of course cancel your delivery at any time free of charge.

Available in 7-21 days

€65.00 1
ZEIGER RADIATOR COVER - KTM 1290 SUPER DUKE R
10013544

The item is in stock and will be delivered in 2-4 working days. Note: Stocks are updated online every hour on working days from 7 a.m. to 8 p.m., so there is a good chance that the products are available if they appear online.

Available

€65.00 1
ZEIGER RADIATOR COVER - KTM 390 DUKE (2013-16)
10013545

The product will be ordered from the manufacturer for you. Depending on availability, longer delivery times are also possible. We'll let you know if that's the case. You can of course cancel your delivery at any time free of charge.

Available in 7-21 days

€65.00 1
ZEIGER RADIATOR COVER - KTM 690 DUKE/R (2012-19)
10013548

The product will be ordered from the manufacturer for you. Depending on availability, longer delivery times are also possible. We'll let you know if that's the case. You can of course cancel your delivery at any time free of charge.

Available in 7-21 days

€65.00 1
ZEIGER RADIATOR COVER - KTM 790/890 DUKE (20-21)
10013697

The item is in stock and will be delivered in 2-4 working days. Note: Stocks are updated online every hour on working days from 7 a.m. to 8 p.m., so there is a good chance that the products are available if they appear online.

Available

€65.00 1
ZEIGER RADIATOR COVER - MULTISTRADA 1200 (10-14)
10013466

The product will be ordered from the manufacturer for you. Depending on availability, longer delivery times are also possible. We'll let you know if that's the case. You can of course cancel your delivery at any time free of charge.

Available in 7-21 days

€65.00 1
ZEIGER RADIATOR COVER - MULTISTRADA 950/1200
10013683

The product will be ordered from the manufacturer for you. Depending on availability, longer delivery times are also possible. We'll let you know if that's the case. You can of course cancel your delivery at any time free of charge.

Available in 7-21 days

€65.00 1
ZEIGER RADIATOR COVER - MULTISTRADA 950/1200
10013686

The item is in stock and will be delivered in 2-4 working days. Note: Stocks are updated online every hour on working days from 7 a.m. to 8 p.m., so there is a good chance that the products are available if they appear online.

Available

€65.00 1
ZEIGER RADIATOR COVER - R 1200 GS 2013-14
10013463

The product will be ordered from the manufacturer for you. Depending on availability, longer delivery times are also possible. We'll let you know if that's the case. You can of course cancel your delivery at any time free of charge.

Available in 7-21 days

€65.00 1
ZEIGER RADIATOR COVER - SCRAMBLER 800 (2015-18)
10013467

The product will be ordered from the manufacturer for you. Depending on availability, longer delivery times are also possible. We'll let you know if that's the case. You can of course cancel your delivery at any time free of charge.

Available in 7-21 days

€65.00 1
ZEIGER RADIATOR COVER - SFV 650 GLADIUS (2009-15)
10013585

The item is in stock and will be delivered in 2-4 working days. Note: Stocks are updated online every hour on working days from 7 a.m. to 8 p.m., so there is a good chance that the products are available if they appear online.

Available

€65.00 1
ZEIGER RADIATOR COVER - SPEED TRIPLE 1050 (05-08)
10013614

The product will be ordered from the manufacturer for you. Depending on availability, longer delivery times are also possible. We'll let you know if that's the case. You can of course cancel your delivery at any time free of charge.

Available in 7-21 days

€65.00 1
ZEIGER RADIATOR COVER - SUZUKI GSR 600 (2006-11)
10013582

The product will be ordered from the manufacturer for you. Depending on availability, longer delivery times are also possible. We'll let you know if that's the case. You can of course cancel your delivery at any time free of charge.

Available in 7-21 days

€65.00 1
ZEIGER RADIATOR COVER - SUZUKI GSR 750 (2011-16)
10013583

The item is in stock and will be delivered in 2-4 working days. Note: Stocks are updated online every hour on working days from 7 a.m. to 8 p.m., so there is a good chance that the products are available if they appear online.

Available

€65.00 1
ZEIGER RADIATOR COVER - SUZUKI GSX 1400 (2001-07)
10013584

The item is in stock and will be delivered in 2-4 working days. Note: Stocks are updated online every hour on working days from 7 a.m. to 8 p.m., so there is a good chance that the products are available if they appear online.

Available

€65.00 1
ZEIGER RADIATOR COVER - SUZUKI SV 650 (2016-20)
10013586

The product will be ordered from the manufacturer for you. Depending on availability, longer delivery times are also possible. We'll let you know if that's the case. You can of course cancel your delivery at any time free of charge.

Available in 7-21 days

€65.00 1
ZEIGER RADIATOR COVER - SV 1000 N/S (2003-07)
10013587

The item is in stock and will be delivered in 2-4 working days. Note: Stocks are updated online every hour on working days from 7 a.m. to 8 p.m., so there is a good chance that the products are available if they appear online.

Available

€65.00 1
ZEIGER RADIATOR COVER - SV 650 N/S (2003-04)
10013592

The product will be ordered from the manufacturer for you. Depending on availability, longer delivery times are also possible. We'll let you know if that's the case. You can of course cancel your delivery at any time free of charge.

Available in 7-21 days

€65.00 1
ZEIGER RADIATOR COVER - SV 650 N/S (2005-08)
10013591

The product will be ordered from the manufacturer for you. Depending on availability, longer delivery times are also possible. We'll let you know if that's the case. You can of course cancel your delivery at any time free of charge.

Available in 7-21 days

€65.00 1
ZEIGER RADIATOR COVER - TIGER 1050 (2006-20)
10013593

The product will be ordered from the manufacturer for you. Depending on availability, longer delivery times are also possible. We'll let you know if that's the case. You can of course cancel your delivery at any time free of charge.

Available in 7-21 days

€85.00 1
ZEIGER RADIATOR COVER - TIGER 800/XC (2010-18)
10013594

The product will be ordered from the manufacturer for you. Depending on availability, longer delivery times are also possible. We'll let you know if that's the case. You can of course cancel your delivery at any time free of charge.

Available in 7-21 days

€65.00 1
ZEIGER RADIATOR COVER - VARIOUS DUCATI MODELS
10013465

The product will be ordered from the manufacturer for you. Depending on availability, longer delivery times are also possible. We'll let you know if that's the case. You can of course cancel your delivery at any time free of charge.

Available in 7-21 days

€65.00 1
ZEIGER RADIATOR COVER - VARIOUS HONDA MODELS
10013514

The item is in stock and will be delivered in 2-4 working days. Note: Stocks are updated online every hour on working days from 7 a.m. to 8 p.m., so there is a good chance that the products are available if they appear online.

Available

€65.00 1
ZEIGER RADIATOR COVER - VARIOUS HONDA MODELS
10013472

The product will be ordered from the manufacturer for you. Depending on availability, longer delivery times are also possible. We'll let you know if that's the case. You can of course cancel your delivery at any time free of charge.

Available in 7-21 days

€65.00 1
ZEIGER RADIATOR COVER - VARIOUS HONDA MODELS
10013509

The product will be ordered from the manufacturer for you. Depending on availability, longer delivery times are also possible. We'll let you know if that's the case. You can of course cancel your delivery at any time free of charge.

Available in 7-21 days

€75.00 1
ZEIGER RADIATOR COVER - VARIOUS KAWASAKI MODELS
10013533

The item is in stock and will be delivered in 2-4 working days. Note: Stocks are updated online every hour on working days from 7 a.m. to 8 p.m., so there is a good chance that the products are available if they appear online.

Available

€65.00 1
ZEIGER RADIATOR COVER - VARIOUS SUZUKI MODELS
10013581

The item is in stock and will be delivered in 2-4 working days. Note: Stocks are updated online every hour on working days from 7 a.m. to 8 p.m., so there is a good chance that the products are available if they appear online.

Available

€65.00 1
ZEIGER RADIATOR COVER - VARIOUS YAMAHA MODELS
10013616

The product will be ordered from the manufacturer for you. Depending on availability, longer delivery times are also possible. We'll let you know if that's the case. You can of course cancel your delivery at any time free of charge.

Available in 7-21 days

€65.00 1
ZEIGER RADIATOR COVER - XJR 1300 (1999-16)
10013633

The item is in stock and will be delivered in 2-4 working days. Note: Stocks are updated online every hour on working days from 7 a.m. to 8 p.m., so there is a good chance that the products are available if they appear online.

Available

€65.00 1
ZEIGER RADIATOR COVER - YAMAHA MT-03 (2016-18)
10013618

The product will be ordered from the manufacturer for you. Depending on availability, longer delivery times are also possible. We'll let you know if that's the case. You can of course cancel your delivery at any time free of charge.

Available in 7-21 days

€65.00 1
ZEIGER RADIATOR COVER - YAMAHA MT-07 (2013-20)
10013632

The item is in stock and will be delivered in 2-4 working days. Note: Stocks are updated online every hour on working days from 7 a.m. to 8 p.m., so there is a good chance that the products are available if they appear online.

Available

€65.00 1
ZEIGER RADIATOR COVER - YAMAHA MT-07 (2016-19)
10013628

The item is in stock and will be delivered in 2-4 working days. Note: Stocks are updated online every hour on working days from 7 a.m. to 8 p.m., so there is a good chance that the products are available if they appear online.

Available

€65.00 1
ZEIGER RADIATOR COVER - YAMAHA MT-09 (2017-20)
10013685

The product will be ordered from the manufacturer for you. Depending on availability, longer delivery times are also possible. We'll let you know if that's the case. You can of course cancel your delivery at any time free of charge.

Available in 7-21 days

€65.00 1
ZEIGER RADIATOR COVER - YAMAHA MT-10 (2016-20)
10013630

The item is in stock and will be delivered in 2-4 working days. Note: Stocks are updated online every hour on working days from 7 a.m. to 8 p.m., so there is a good chance that the products are available if they appear online.

Available

€65.00 1
ZEIGER RADIATOR COVER - YAMAHA MT-125 (2014-16)
10013631

The product will be ordered from the manufacturer for you. Depending on availability, longer delivery times are also possible. We'll let you know if that's the case. You can of course cancel your delivery at any time free of charge.

Available in 7-21 days

€65.00 1
ZEIGER RADIATOR COVER - YAMAHA XSR 700 (2016-19)
10013634

The item is in stock and will be delivered in 2-4 working days. Note: Stocks are updated online every hour on working days from 7 a.m. to 8 p.m., so there is a good chance that the products are available if they appear online.

Available

€65.00 1
ZEIGER RADIATOR COVER - YAMAHA XSR 900 (2016-19)
10013687

The item is in stock and will be delivered in 2-4 working days. Note: Stocks are updated online every hour on working days from 7 a.m. to 8 p.m., so there is a good chance that the products are available if they appear online.

Available

€65.00 1
ZEIGER RADIATOR COVER - YAMAHA YZF-R3 (2019-20)
10013699

The product will be ordered from the manufacturer for you. Depending on availability, longer delivery times are also possible. We'll let you know if that's the case. You can of course cancel your delivery at any time free of charge.

Available in 7-21 days

€65.00 1
ZEIGER RADIATOR COVER - Z 1000/750 (2003-06)
10013537

The product will be ordered from the manufacturer for you. Depending on availability, longer delivery times are also possible. We'll let you know if that's the case. You can of course cancel your delivery at any time free of charge.

Available in 7-21 days

€65.00 1
ZEIGER RADIATOR COVER - Z 750 S (2005-06)
10013536

The product will be ordered from the manufacturer for you. Depending on availability, longer delivery times are also possible. We'll let you know if that's the case. You can of course cancel your delivery at any time free of charge.

Available in 7-21 days

€65.00 1
ZEIGER RADIATOR COVER - Z 750/1000 (2007)
10013538

The product will be ordered from the manufacturer for you. Depending on availability, longer delivery times are also possible. We'll let you know if that's the case. You can of course cancel your delivery at any time free of charge.

Available in 7-21 days

€65.00 1
ZEIGER RADIATOR COVER - Z 800/E (2013-16)
10013539

The item is in stock and will be delivered in 2-4 working days. Note: Stocks are updated online every hour on working days from 7 a.m. to 8 p.m., so there is a good chance that the products are available if they appear online.

Available

€65.00 1
ZIEGER RADIATOR COVER - 1190 ADVENTURE/R 2013-16
10013543

The product will be ordered from the manufacturer for you. Depending on availability, longer delivery times are also possible. We'll let you know if that's the case. You can of course cancel your delivery at any time free of charge.

Available in 7-21 days

€65.00 1
ZIEGER RADIATOR COVER - MT-09 TRACER (2015-20)
10013629

The item is in stock and will be delivered in 2-4 working days. Note: Stocks are updated online every hour on working days from 7 a.m. to 8 p.m., so there is a good chance that the products are available if they appear online.

Available

€65.00 1
ZIEGER RADIATOR COVER - SPEED TRIPL.1050(2005-10)
10013722

The item is in stock and will be delivered in 2-4 working days. Note: Stocks are updated online every hour on working days from 7 a.m. to 8 p.m., so there is a good chance that the products are available if they appear online.

Available

€65.00 1