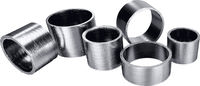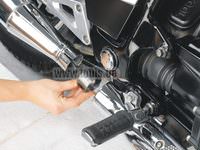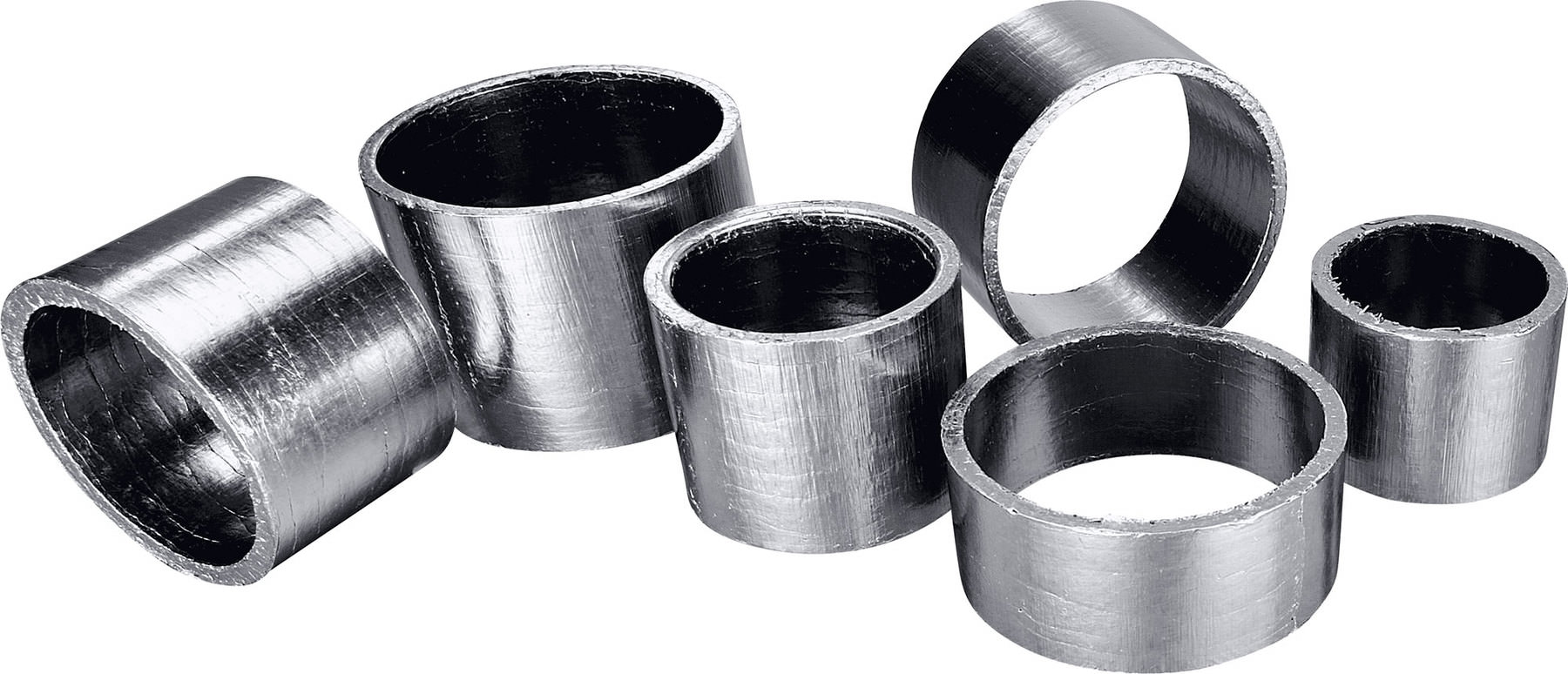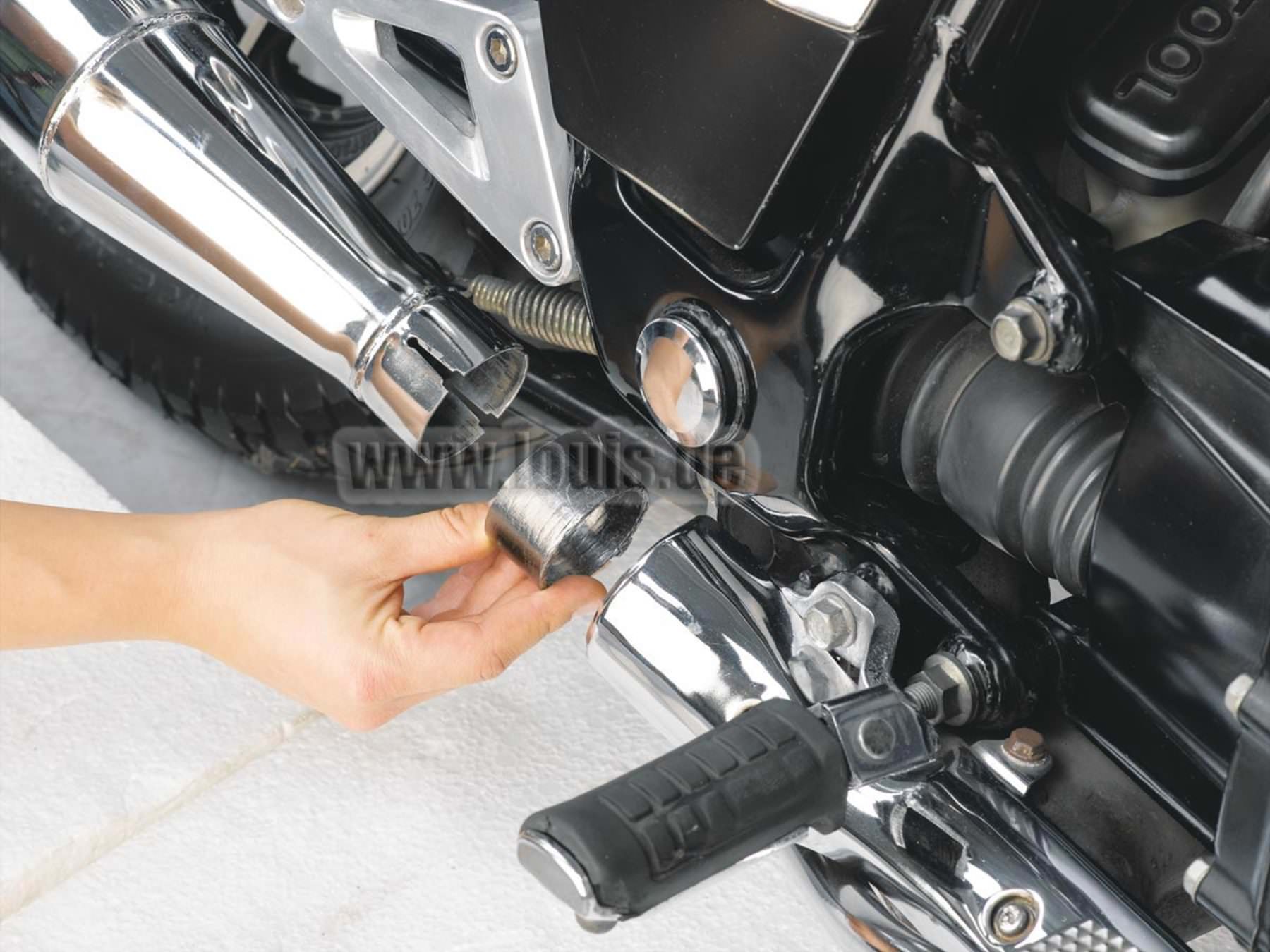 EXHAUST GASKET MUFFLER
MANIFOLD, 28,5X34X34
The item is in stock and will be delivered in 2-5 working days. Note: Stocks are updated online every hour on working days from 7 a.m. to 8 p.m., so there is a good chance that the products are available if they appear online.
Available
Free delivery on orders over €199.00
2 year return policy
Fast delivery
EXHAUST GASKET MUFFLER
MANIFOLD, 28,5X34X34
ATHENA exhaust seals - between silencer and manifold

These heat-resistant connectors from Athena are made from a high-quality stainless steel/graphite mixture, and are installed between the exhaust pipe (manifold) and silencer. Many different dimensions available. Sold individually. Made in EU.
The illustration is only intended as an example.
Outer diameter x inner diameter x length in mm
Product
Art. No.
Availability
Price
Actions
EXHAUST GASK.REAR SILENC. - HEADER, 38X43.5X36.5
10043367

The item is in stock and will be delivered in 2-5 working days. Note: Stocks are updated online every hour on working days from 7 a.m. to 8 p.m., so there is a good chance that the products are available if they appear online.

Available

€9.99 1
EXHAUST GASK.REAR SILENC. - MANIFOLD, 28.5X34.5X32.5
10043369

The item is in stock and will be delivered in 2-5 working days. Note: Stocks are updated online every hour on working days from 7 a.m. to 8 p.m., so there is a good chance that the products are available if they appear online.

Available

Please remember that "Last chance" items can sell out fast, especially when the price has been slashed and the clothes sizes you are looking for are popular. "Last chance" items may no longer be available in all Louis stores!

€13.99

1 €5.99 1
EXHAUST GASK.REAR SILENC. - MANIFOLD, 32X36X30
10043368

The item is in stock and will be delivered in 2-5 working days. Note: Stocks are updated online every hour on working days from 7 a.m. to 8 p.m., so there is a good chance that the products are available if they appear online.

Available

€13.99 1
EXHAUST GASK.REAR SILENC. - MANIFOLD, 32X39X32
10042988

The item is in stock and will be delivered in 2-5 working days. Note: Stocks are updated online every hour on working days from 7 a.m. to 8 p.m., so there is a good chance that the products are available if they appear online.

Available

Please remember that "Last chance" items can sell out fast, especially when the price has been slashed and the clothes sizes you are looking for are popular. "Last chance" items may no longer be available in all Louis stores!

€13.99

1 €7.99 1
EXHAUST GASK.REAR SILENC. - MANIFOLD, 35X39X24.5
10042986

The item is in stock and will be delivered in 2-5 working days. Note: Stocks are updated online every hour on working days from 7 a.m. to 8 p.m., so there is a good chance that the products are available if they appear online.

Available

€12.99 1
EXHAUST GASK.REAR SILENC. - MANIFOLD, 35X42.5X30
10043355

The item is in stock and will be delivered in 2-5 working days. Note: Stocks are updated online every hour on working days from 7 a.m. to 8 p.m., so there is a good chance that the products are available if they appear online.

Available

€15.99 1
EXHAUST GASK.REAR SILENC. - MANIFOLD, 49X55X25
10043364

The item is in stock and will be delivered in 2-5 working days. Note: Stocks are updated online every hour on working days from 7 a.m. to 8 p.m., so there is a good chance that the products are available if they appear online.

Available

€21.99 1
EXHAUST GASK.REAR SILENC. - MANIFOLD, 54X62X30
10043353

The item is in stock and will be delivered in 2-5 working days. Note: Stocks are updated online every hour on working days from 7 a.m. to 8 p.m., so there is a good chance that the products are available if they appear online.

Available

€25.99 1
EXHAUST GASKET MUFFLER - MANIFOLD, 28,5X34X34
10043351

The item is in stock and will be delivered in 2-5 working days. Note: Stocks are updated online every hour on working days from 7 a.m. to 8 p.m., so there is a good chance that the products are available if they appear online.

Available

€9.99 1
EXHAUST GASKET MUFFLER - MANIFOLD, 29X34X25
10042961

The item is in stock and will be delivered in 2-5 working days. Note: Stocks are updated online every hour on working days from 7 a.m. to 8 p.m., so there is a good chance that the products are available if they appear online.

Available

€7.99 1
EXHAUST GASKET MUFFLER - MANIFOLD, 32X37X26
10042982

The item is in stock and will be delivered in 2-5 working days. Note: Stocks are updated online every hour on working days from 7 a.m. to 8 p.m., so there is a good chance that the products are available if they appear online.

Available

€7.99 1
EXHAUST GASKET MUFFLER - MANIFOLD, 32X38X30,5
10042962

The item is in stock and will be delivered in 2-5 working days. Note: Stocks are updated online every hour on working days from 7 a.m. to 8 p.m., so there is a good chance that the products are available if they appear online.

Available

€9.99 1
EXHAUST GASKET MUFFLER - MANIFOLD, 35X38X25
10042987

The item is in stock and will be delivered in 2-5 working days. Note: Stocks are updated online every hour on working days from 7 a.m. to 8 p.m., so there is a good chance that the products are available if they appear online.

Available

€13.99 1
EXHAUST GASKET MUFFLER - MANIFOLD, 35X39X32
10043360

The item is in stock and will be delivered in 2-5 working days. Note: Stocks are updated online every hour on working days from 7 a.m. to 8 p.m., so there is a good chance that the products are available if they appear online.

Available

€9.99 1
EXHAUST GASKET MUFFLER - MANIFOLD, 35X41X25
10042963

The item is in stock and will be delivered in 2-5 working days. Note: Stocks are updated online every hour on working days from 7 a.m. to 8 p.m., so there is a good chance that the products are available if they appear online.

Available

€9.99 1
EXHAUST GASKET MUFFLER - MANIFOLD, 35X41X30
10042964

The item is in stock and will be delivered in 2-5 working days. Note: Stocks are updated online every hour on working days from 7 a.m. to 8 p.m., so there is a good chance that the products are available if they appear online.

Available

€9.99 1
EXHAUST GASKET MUFFLER - MANIFOLD, 35X42,5X23
10042966

The item is in stock and will be delivered in 2-5 working days. Note: Stocks are updated online every hour on working days from 7 a.m. to 8 p.m., so there is a good chance that the products are available if they appear online.

Available

€9.99 1
EXHAUST GASKET MUFFLER - MANIFOLD, 38X42X30
10042984

The item is in stock and will be delivered in 2-5 working days. Note: Stocks are updated online every hour on working days from 7 a.m. to 8 p.m., so there is a good chance that the products are available if they appear online.

Available

€15.99 1
EXHAUST GASKET MUFFLER - MANIFOLD, 38X43X26
10042967

The item is in stock and will be delivered in 2-5 working days. Note: Stocks are updated online every hour on working days from 7 a.m. to 8 p.m., so there is a good chance that the products are available if they appear online.

Available

€9.99 1
EXHAUST GASKET MUFFLER - MANIFOLD, 38X44X20
10042968

The item is in stock and will be delivered in 2-5 working days. Note: Stocks are updated online every hour on working days from 7 a.m. to 8 p.m., so there is a good chance that the products are available if they appear online.

Available

€7.99 1
EXHAUST GASKET MUFFLER - MANIFOLD, 38X44X24
10042969

The item is in stock and will be delivered in 2-5 working days. Note: Stocks are updated online every hour on working days from 7 a.m. to 8 p.m., so there is a good chance that the products are available if they appear online.

Available

€7.99 1
EXHAUST GASKET MUFFLER - MANIFOLD, 38X44X25
10042970

The item is in stock and will be delivered in 2-5 working days. Note: Stocks are updated online every hour on working days from 7 a.m. to 8 p.m., so there is a good chance that the products are available if they appear online.

Available

€9.99 1
EXHAUST GASKET MUFFLER - MANIFOLD, 38X44X28
10042971

The item is in stock and will be delivered in 2-5 working days. Note: Stocks are updated online every hour on working days from 7 a.m. to 8 p.m., so there is a good chance that the products are available if they appear online.

Available

€9.99 1
EXHAUST GASKET MUFFLER - MANIFOLD, 38X44X30,5
10043359

The item is in stock and will be delivered in 2-5 working days. Note: Stocks are updated online every hour on working days from 7 a.m. to 8 p.m., so there is a good chance that the products are available if they appear online.

Available

€10.99 1
EXHAUST GASKET MUFFLER - MANIFOLD, 40X44X24,5
10043354

The item is in stock and will be delivered in 2-5 working days. Note: Stocks are updated online every hour on working days from 7 a.m. to 8 p.m., so there is a good chance that the products are available if they appear online.

Available

€11.99 1
EXHAUST GASKET MUFFLER - MANIFOLD, 41X47X32
10043362

The item is in stock and will be delivered in 2-5 working days. Note: Stocks are updated online every hour on working days from 7 a.m. to 8 p.m., so there is a good chance that the products are available if they appear online.

Available

€9.99 1
EXHAUST GASKET MUFFLER - MANIFOLD, 41X48X35
10042972

The item is in stock and will be delivered in 2-5 working days. Note: Stocks are updated online every hour on working days from 7 a.m. to 8 p.m., so there is a good chance that the products are available if they appear online.

Available

€11.99 1
EXHAUST GASKET MUFFLER - MANIFOLD, 42X46,7X25
10042985

The item is in stock and will be delivered in 2-5 working days. Note: Stocks are updated online every hour on working days from 7 a.m. to 8 p.m., so there is a good chance that the products are available if they appear online.

Available

€9.99 1
EXHAUST GASKET MUFFLER - MANIFOLD, 43X46,7X30
10043361

The item is in stock and will be delivered in 2-5 working days. Note: Stocks are updated online every hour on working days from 7 a.m. to 8 p.m., so there is a good chance that the products are available if they appear online.

Available

€9.99 1
EXHAUST GASKET MUFFLER - MANIFOLD, 43X48X20
10042973

The item is in stock and will be delivered in 2-5 working days. Note: Stocks are updated online every hour on working days from 7 a.m. to 8 p.m., so there is a good chance that the products are available if they appear online.

Available

€6.99 1
EXHAUST GASKET MUFFLER - MANIFOLD, 43X48X28
10042974

The item is in stock and will be delivered in 2-5 working days. Note: Stocks are updated online every hour on working days from 7 a.m. to 8 p.m., so there is a good chance that the products are available if they appear online.

Available

€9.99 1
EXHAUST GASKET MUFFLER - MANIFOLD, 43X48X30
10042975

The item is in stock and will be delivered in 2-5 working days. Note: Stocks are updated online every hour on working days from 7 a.m. to 8 p.m., so there is a good chance that the products are available if they appear online.

Available

€9.99 1
EXHAUST GASKET MUFFLER - MANIFOLD, 43X48X31
10043352

The item is in stock and will be delivered in 2-5 working days. Note: Stocks are updated online every hour on working days from 7 a.m. to 8 p.m., so there is a good chance that the products are available if they appear online.

Available

€10.99 1
EXHAUST GASKET MUFFLER - MANIFOLD, 43X49X20
10042976

The item is in stock and will be delivered in 2-5 working days. Note: Stocks are updated online every hour on working days from 7 a.m. to 8 p.m., so there is a good chance that the products are available if they appear online.

Available

€14.99 1
EXHAUST GASKET MUFFLER - MANIFOLD, 45X50X30
10042990

The item is in stock and will be delivered in 2-5 working days. Note: Stocks are updated online every hour on working days from 7 a.m. to 8 p.m., so there is a good chance that the products are available if they appear online.

Available

€11.99 1
EXHAUST GASKET MUFFLER - MANIFOLD, 45X50X35
10042989

The item is in stock and will be delivered in 2-5 working days. Note: Stocks are updated online every hour on working days from 7 a.m. to 8 p.m., so there is a good chance that the products are available if they appear online.

Available

€17.99 1
EXHAUST GASKET MUFFLER - MANIFOLD, 45X51X20
10042978

The item is in stock and will be delivered in 2-5 working days. Note: Stocks are updated online every hour on working days from 7 a.m. to 8 p.m., so there is a good chance that the products are available if they appear online.

Available

€16.99 1
EXHAUST GASKET MUFFLER - MANIFOLD, 48,8X55X28,5
10042981

The item is in stock and will be delivered in 2-5 working days. Note: Stocks are updated online every hour on working days from 7 a.m. to 8 p.m., so there is a good chance that the products are available if they appear online.

Available

€12.99 1
EXHAUST GASKET MUFFLER - MANIFOLD, 49X55X30
10042983

The item is in stock and will be delivered in 2-5 working days. Note: Stocks are updated online every hour on working days from 7 a.m. to 8 p.m., so there is a good chance that the products are available if they appear online.

Available

€21.99 1
EXHAUST GASKET MUFFLER - MANIFOLD, 51,5X58X30
10043357

The item is in stock and will be delivered in 2-5 working days. Note: Stocks are updated online every hour on working days from 7 a.m. to 8 p.m., so there is a good chance that the products are available if they appear online.

Available

€21.99 1
EXHAUST GASKET MUFFLER - MANIFOLD, 54,5X60X27
10042980

The item is in stock and will be delivered in 2-5 working days. Note: Stocks are updated online every hour on working days from 7 a.m. to 8 p.m., so there is a good chance that the products are available if they appear online.

Available

€25.99 1
EXHAUST GASKET MUFFLER - MANIFOLD, 54,5X60X34
10043365

The item is in stock and will be delivered in 2-5 working days. Note: Stocks are updated online every hour on working days from 7 a.m. to 8 p.m., so there is a good chance that the products are available if they appear online.

Available

€22.99 1