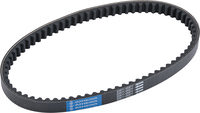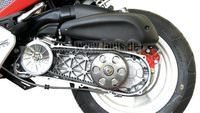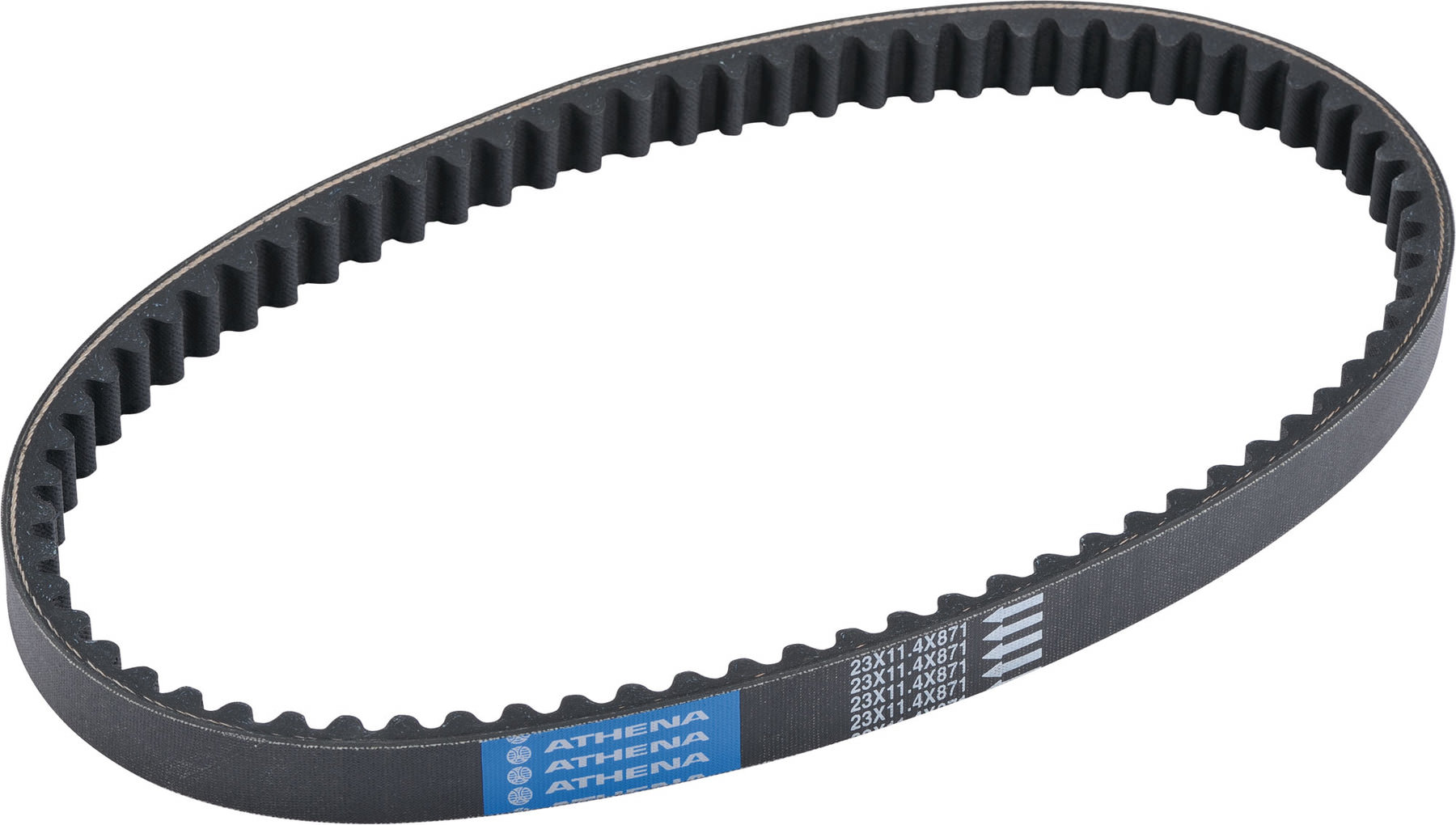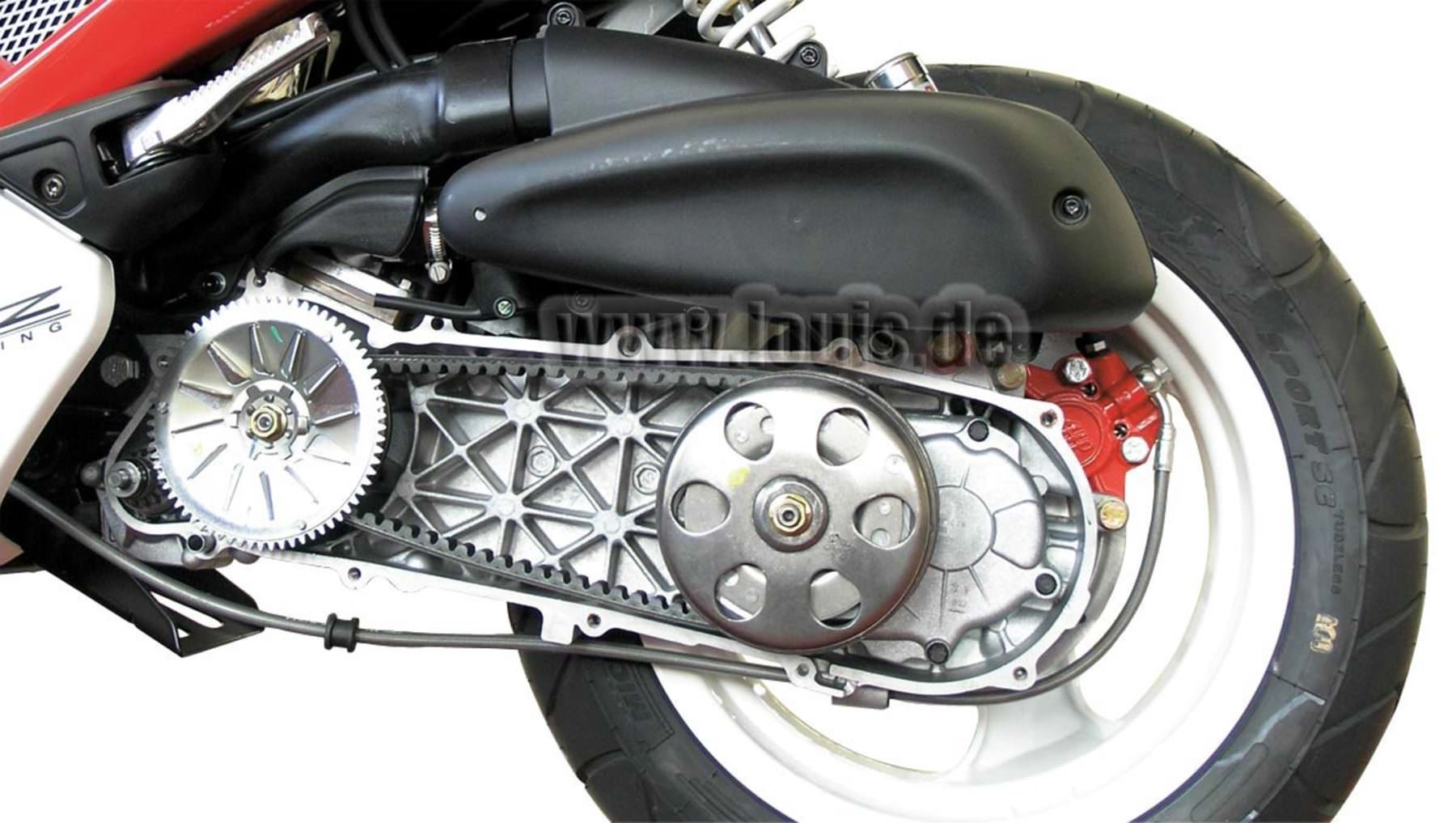 SCOOTER DRIVE BELT
ATHENA (210 X 20 X 540)
The item is in stock and will be delivered in 2-4 working days. Note: Stocks are updated online every hour on working days from 7 a.m. to 8 p.m., so there is a good chance that the products are available if they appear online.
Available
Free delivery on orders over €199.00
2 year return policy
Purchase on invoice
Fast Delivery
Go to currency converter
Please select the desired exchange rate* and enter an amount.
* The source of the exchange rate is the European Central Bank. (As at 05.06.2020). The exchange rate is for information purposes only; it does not provide binding prices for an exchange. In practice, for individual exchanges, the prices for buying and selling currencies can deviate to a greater or lesser extent from these rates – depending on the country, financial institution or bureau de change and also the method of payment. The conversion is given as an indication only.
V-Belt for Scooter
Diverse Sizes
Athena drive belts for scooters:

These heat-resistant and tear-resistant drive belts from Athena are highly recommended as spare parts for both original and modified engines. They provide optimum traction in all engine speed ranges, and also offer an extremely long service life. Available for many current models.
Product
Order no.
Availability
Price
Actions
SCOOTER DRIVE BELT - ATHENA (210 X 25 X 550)
10037374

The item is in stock and will be delivered in 2-4 working days. Note: Stocks are updated online every hour on working days from 7 a.m. to 8 p.m., so there is a good chance that the products are available if they appear online.

Available

€54.99 1
SCOOTER DRIVE BELT - ATHENA (160 X 20 X 430)
10037759

The item is in stock and will be delivered in 2-4 working days. Note: Stocks are updated online every hour on working days from 7 a.m. to 8 p.m., so there is a good chance that the products are available if they appear online.

Available

€37.99 1
SCOOTER DRIVE BELT - ATHENA (160 X 20 X 435)
10037371

The item is in stock and will be delivered in 2-4 working days. Note: Stocks are updated online every hour on working days from 7 a.m. to 8 p.m., so there is a good chance that the products are available if they appear online.

Available

€17.99 1
SCOOTER DRIVE BELT - ATHENA (160 X 20 X 435)
10037379

The item is in stock and will be delivered in 2-4 working days. Note: Stocks are updated online every hour on working days from 7 a.m. to 8 p.m., so there is a good chance that the products are available if they appear online.

Available

€30.99 1
SCOOTER DRIVE BELT - ATHENA (210 X 20 X 540)
10037495

The item is in stock and will be delivered in 2-4 working days. Note: Stocks are updated online every hour on working days from 7 a.m. to 8 p.m., so there is a good chance that the products are available if they appear online.

Available

€101.99 1
SCOOTER DRIVE BELT - ATHENA (210 X 20 X 540)
10037494

The item is in stock and will be delivered in 2-4 working days. Note: Stocks are updated online every hour on working days from 7 a.m. to 8 p.m., so there is a good chance that the products are available if they appear online.

Available

€79.99 1
SCOOTER DRIVE BELT - ATHENA (210 X 20 X 545)
10037496

The item is in stock and will be delivered in 2-4 working days. Note: Stocks are updated online every hour on working days from 7 a.m. to 8 p.m., so there is a good chance that the products are available if they appear online.

Available

€32.99 1
SCOOTER DRIVE BELT - ATHENA (210 X 25 X 540)
10037498

The item is in stock and will be delivered in 2-4 working days. Note: Stocks are updated online every hour on working days from 7 a.m. to 8 p.m., so there is a good chance that the products are available if they appear online.

Available

€112.99 1
SCOOTER DRIVE BELT - ATHENA (210 X 25 X 540)
10037497

The item is in stock and will be delivered in 2-4 working days. Note: Stocks are updated online every hour on working days from 7 a.m. to 8 p.m., so there is a good chance that the products are available if they appear online.

Available

€129.99 1
SCOOTER DRIVE BELT - ATHENA (210 X 25 X 545)
10037278

The item is in stock and will be delivered in 2-4 working days. Note: Stocks are updated online every hour on working days from 7 a.m. to 8 p.m., so there is a good chance that the products are available if they appear online.

Available

€115.99 1
SCOOTER DRIVE BELT - ATHENA (210 X 25 X 545)
10037375

The item is in stock and will be delivered in 2-4 working days. Note: Stocks are updated online every hour on working days from 7 a.m. to 8 p.m., so there is a good chance that the products are available if they appear online.

Available

€35.99 1
SCOOTER DRIVE BELT - ATHENA (210 X 30 X 540)
10037277

The item is in stock and will be delivered in 2-4 working days. Note: Stocks are updated online every hour on working days from 7 a.m. to 8 p.m., so there is a good chance that the products are available if they appear online.

Available

€128.99 1
SCOOTER DRIVE BELT - ATHENA (210 X 30 X 545)
10037373

The item is in stock and will be delivered in 2-4 working days. Note: Stocks are updated online every hour on working days from 7 a.m. to 8 p.m., so there is a good chance that the products are available if they appear online.

Available

€107.99 1
SCOOTER DRIVE BELT - ATHENA (215 X 35 X 540)
10037276

The item is in stock and will be delivered in 2-4 working days. Note: Stocks are updated online every hour on working days from 7 a.m. to 8 p.m., so there is a good chance that the products are available if they appear online.

Available

€133.99 1
SCOOTER DRIVE BELT - ATHENA (215 X 25 X 540)
10037376

The item is in stock and will be delivered in 2-4 working days. Note: Stocks are updated online every hour on working days from 7 a.m. to 8 p.m., so there is a good chance that the products are available if they appear online.

Available

€61.99 1
SCOOTER DRIVE BELT - ATHENA (215 X 25 X 540)
10037377

The item is in stock and will be delivered in 2-4 working days. Note: Stocks are updated online every hour on working days from 7 a.m. to 8 p.m., so there is a good chance that the products are available if they appear online.

Available

€41.99 1
SCOOTER DRIVE BELT - ATHENA (215 X 25 X 545)
10037372

The item is in stock and will be delivered in 2-4 working days. Note: Stocks are updated online every hour on working days from 7 a.m. to 8 p.m., so there is a good chance that the products are available if they appear online.

Available

€46.99 1
SCOOTER DRIVE BELT - ATHENA (220 X 25 X 540)
10037499

The item is in stock and will be delivered in 2-4 working days. Note: Stocks are updated online every hour on working days from 7 a.m. to 8 p.m., so there is a good chance that the products are available if they appear online.

Available

€40.99 1
SCOOTER DRIVE BELT - ATHENA (220 X 40 X 550)
10037378

The item is in stock and will be delivered in 2-4 working days. Note: Stocks are updated online every hour on working days from 7 a.m. to 8 p.m., so there is a good chance that the products are available if they appear online.

Available

€42.99 1
V-BELT FOR SCOOTER - ATHENA (16,5 X 8,1 X 751)
10037500

The item is in stock and will be delivered in 2-4 working days. Note: Stocks are updated online every hour on working days from 7 a.m. to 8 p.m., so there is a good chance that the products are available if they appear online.

Available

€15.99 1
V-BELT FOR SCOOTER - ATHENA (16,6 X 8 X 795)
10037506

The item is in stock and will be delivered in 2-4 working days. Note: Stocks are updated online every hour on working days from 7 a.m. to 8 p.m., so there is a good chance that the products are available if they appear online.

Available

€11.99 1
V-BELT FOR SCOOTER - ATHENA (16,7 X 8,1 X 670)
10037526

The item is in stock and will be delivered in 2-4 working days. Note: Stocks are updated online every hour on working days from 7 a.m. to 8 p.m., so there is a good chance that the products are available if they appear online.

Available

€14.99 1
V-BELT FOR SCOOTER - ATHENA (17,5 X 8,3 X 765)
10037508

The item is in stock and will be delivered in 2-4 working days. Note: Stocks are updated online every hour on working days from 7 a.m. to 8 p.m., so there is a good chance that the products are available if they appear online.

Available

€14.99 1
V-BELT FOR SCOOTER - ATHENA (17,5 X 8,5 X 721)
10037504

The item is in stock and will be delivered in 2-4 working days. Note: Stocks are updated online every hour on working days from 7 a.m. to 8 p.m., so there is a good chance that the products are available if they appear online.

Available

€15.99 1
V-BELT FOR SCOOTER - ATHENA (17,7 X 8,1 X 700)
10037510

The item is in stock and will be delivered in 2-4 working days. Note: Stocks are updated online every hour on working days from 7 a.m. to 8 p.m., so there is a good chance that the products are available if they appear online.

Available

€14.99 1
V-BELT FOR SCOOTER - ATHENA (17,7 X 8,5 X 729)
10037527

The item is in stock and will be delivered in 2-4 working days. Note: Stocks are updated online every hour on working days from 7 a.m. to 8 p.m., so there is a good chance that the products are available if they appear online.

Available

€14.99 1
V-BELT FOR SCOOTER - ATHENA (18 X 9 X 737)
10037514

The item is in stock and will be delivered in 2-4 working days. Note: Stocks are updated online every hour on working days from 7 a.m. to 8 p.m., so there is a good chance that the products are available if they appear online.

Available

€14.99 1
V-BELT FOR SCOOTER - ATHENA (18,2 X 8 X 720)
10037528

The item is in stock and will be delivered in 2-4 working days. Note: Stocks are updated online every hour on working days from 7 a.m. to 8 p.m., so there is a good chance that the products are available if they appear online.

Available

€15.99 1
V-BELT FOR SCOOTER - ATHENA (18,5 X 8,1 X 830)
10037511

The item is in stock and will be delivered in 2-4 working days. Note: Stocks are updated online every hour on working days from 7 a.m. to 8 p.m., so there is a good chance that the products are available if they appear online.

Available

€14.99 1
V-BELT FOR SCOOTER - ATHENA (18,5 X 9 X 814)
10037512

The item is in stock and will be delivered in 2-4 working days. Note: Stocks are updated online every hour on working days from 7 a.m. to 8 p.m., so there is a good chance that the products are available if they appear online.

Available

€14.99 1
V-BELT FOR SCOOTER - ATHENA (22 X 9,8 X 828)
10037518

The item is in stock and will be delivered in 2-4 working days. Note: Stocks are updated online every hour on working days from 7 a.m. to 8 p.m., so there is a good chance that the products are available if they appear online.

Available

€16.99 1
V-BELT FOR SCOOTER - ATHENA (22,1X10,2X918)
10037535

The item is in stock and will be delivered in 2-4 working days. Note: Stocks are updated online every hour on working days from 7 a.m. to 8 p.m., so there is a good chance that the products are available if they appear online.

Available

€14.99 1
V-BELT FOR SCOOTER - ATHENA (22,5X10,5X812)
10037521

The item is in stock and will be delivered in 2-4 working days. Note: Stocks are updated online every hour on working days from 7 a.m. to 8 p.m., so there is a good chance that the products are available if they appear online.

Available

€15.99 1
V-BELT FOR SCOOTER - ATHENA (22,5X10,5X845)
10037516

The item is in stock and will be delivered in 2-4 working days. Note: Stocks are updated online every hour on working days from 7 a.m. to 8 p.m., so there is a good chance that the products are available if they appear online.

Available

€17.99 1
V-BELT FOR SCOOTER - ATHENA (23 X 11,4 X 871)
10037519

The item is in stock and will be delivered in 2-4 working days. Note: Stocks are updated online every hour on working days from 7 a.m. to 8 p.m., so there is a good chance that the products are available if they appear online.

Available

€17.99 1
V-BELT FOR SCOOTER - ATHENA (27 X 14.5 X 1038)
10037539

The item is in stock and will be delivered in 2-4 working days. Note: Stocks are updated online every hour on working days from 7 a.m. to 8 p.m., so there is a good chance that the products are available if they appear online.

Available

€69.99 1