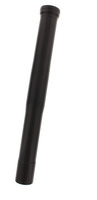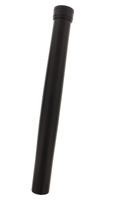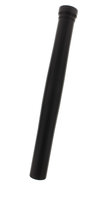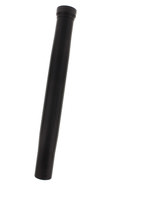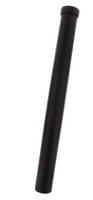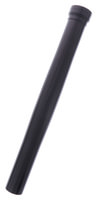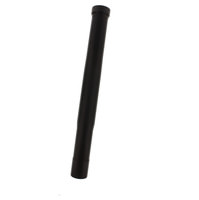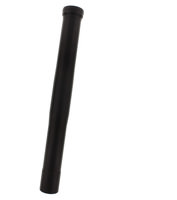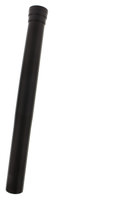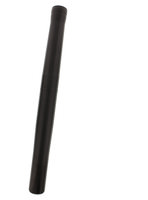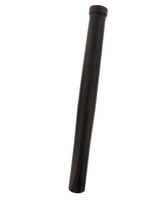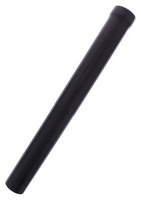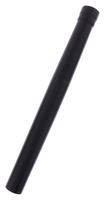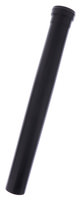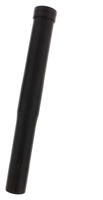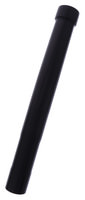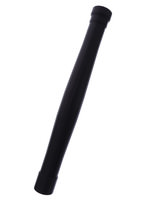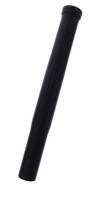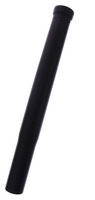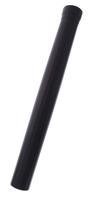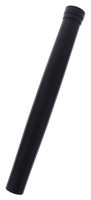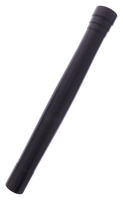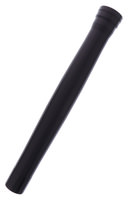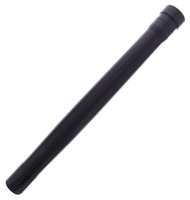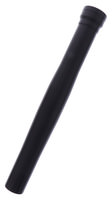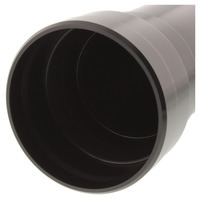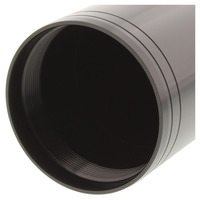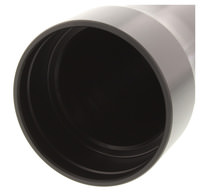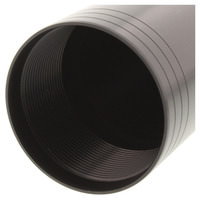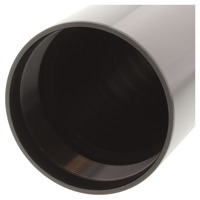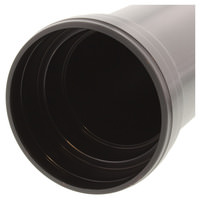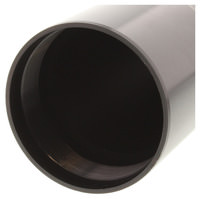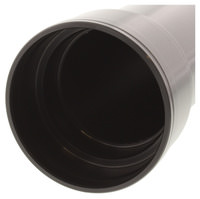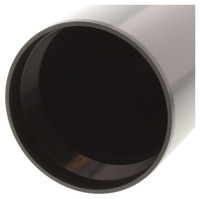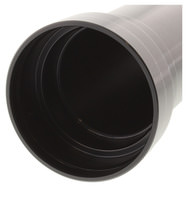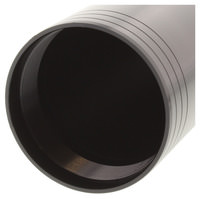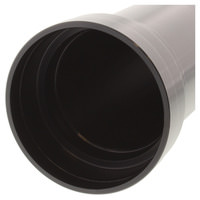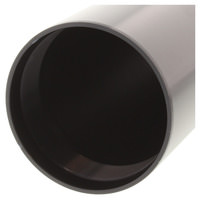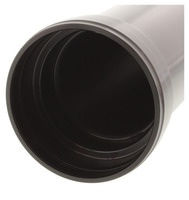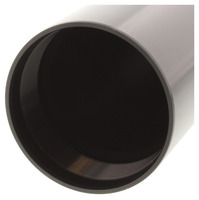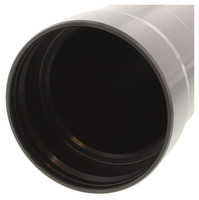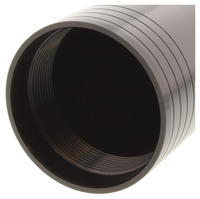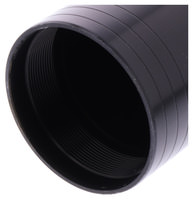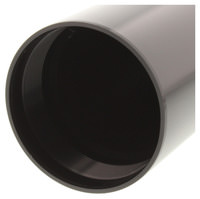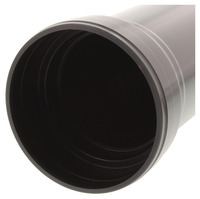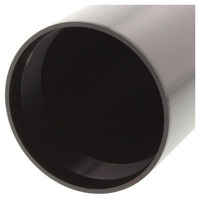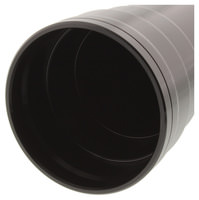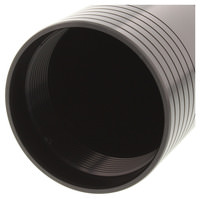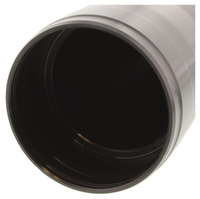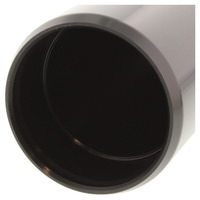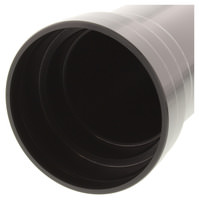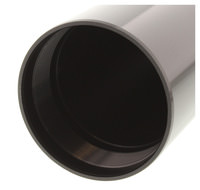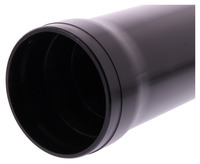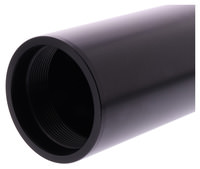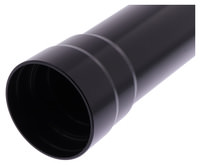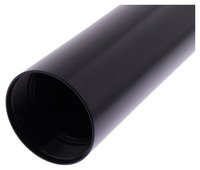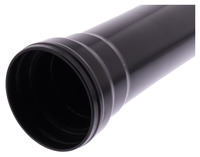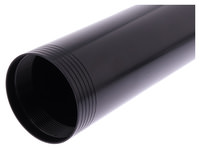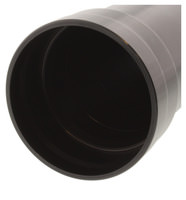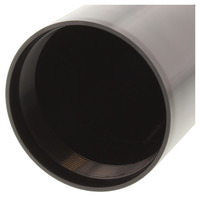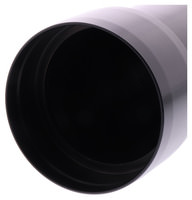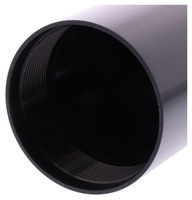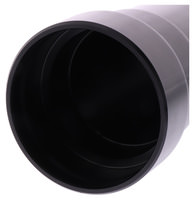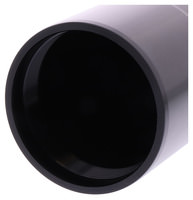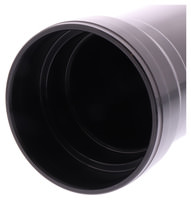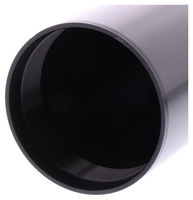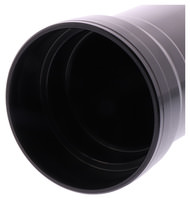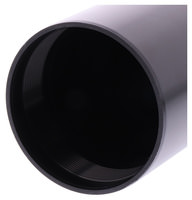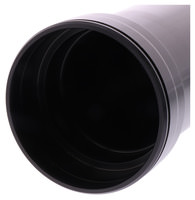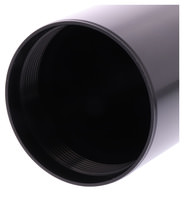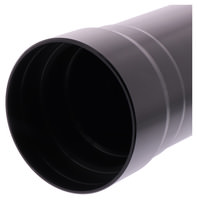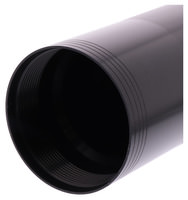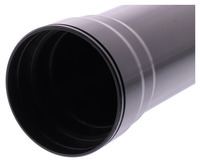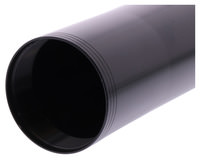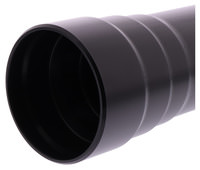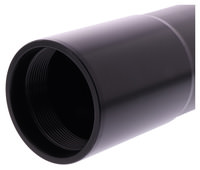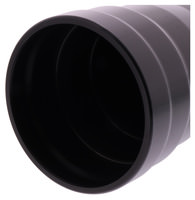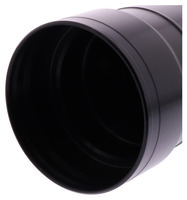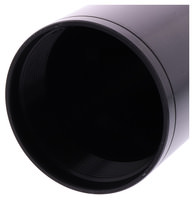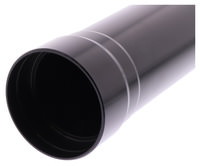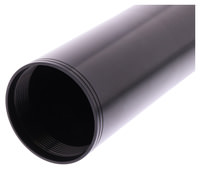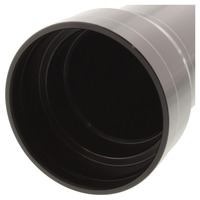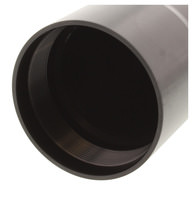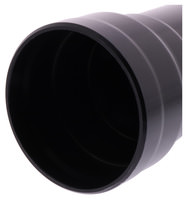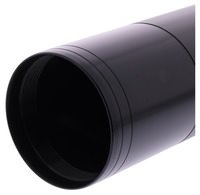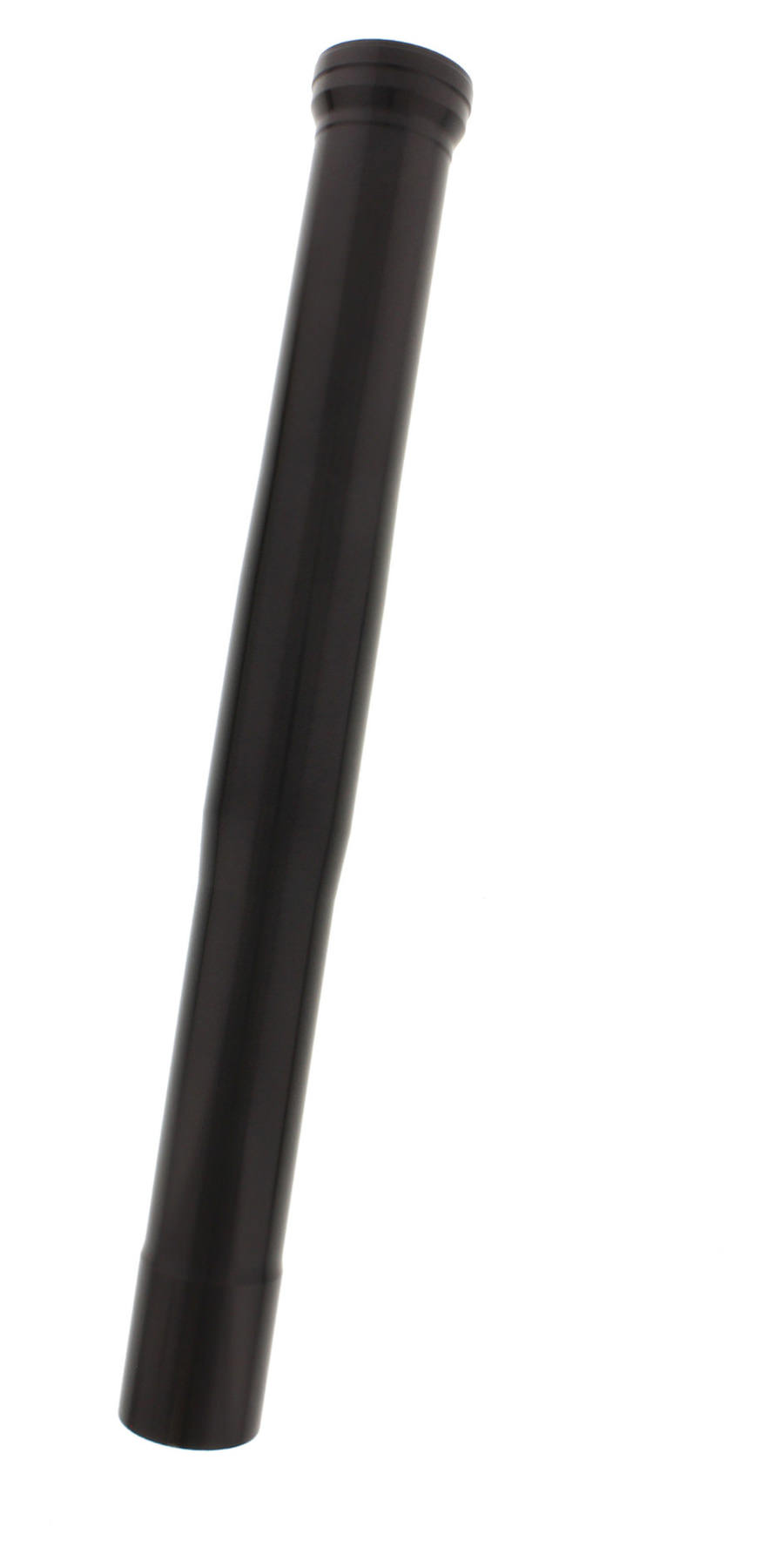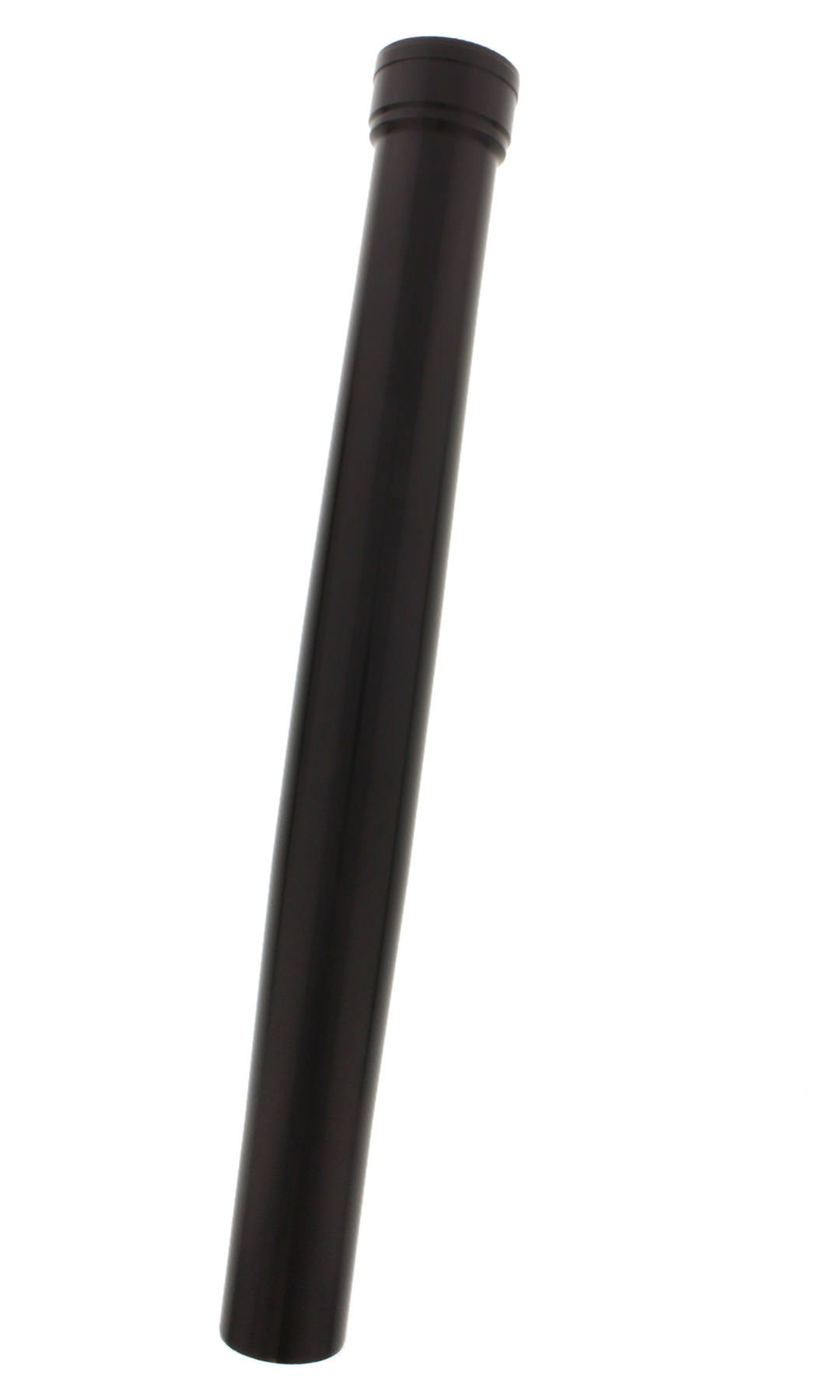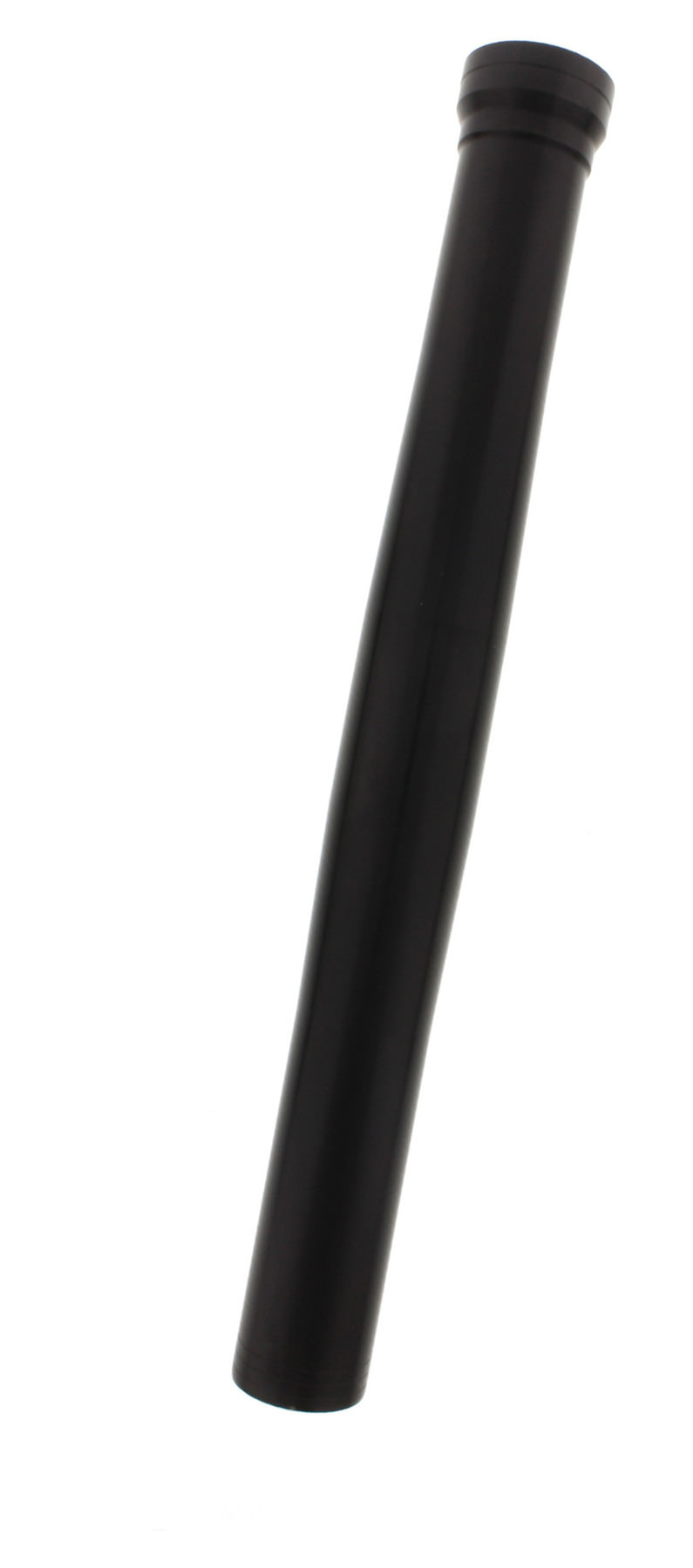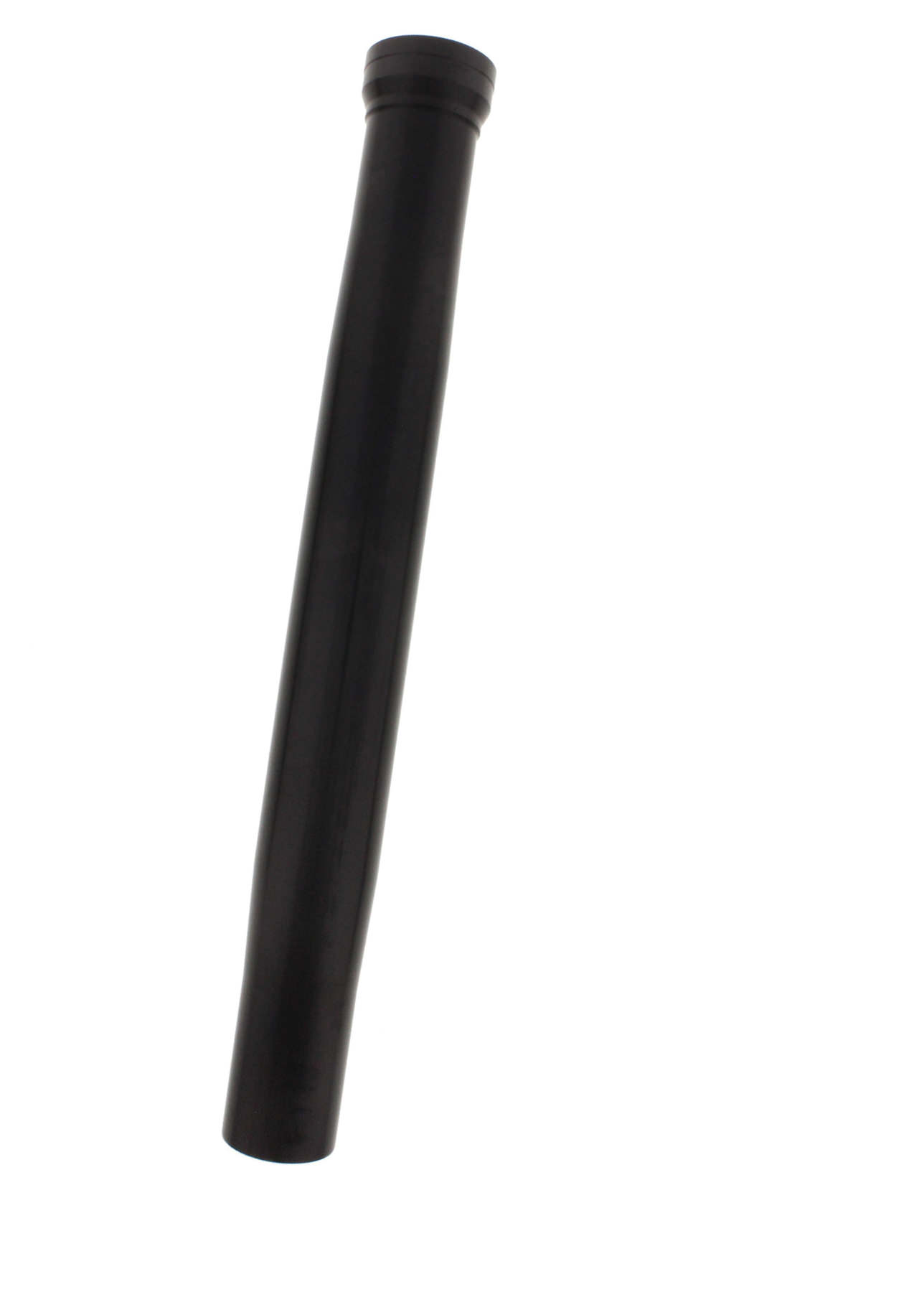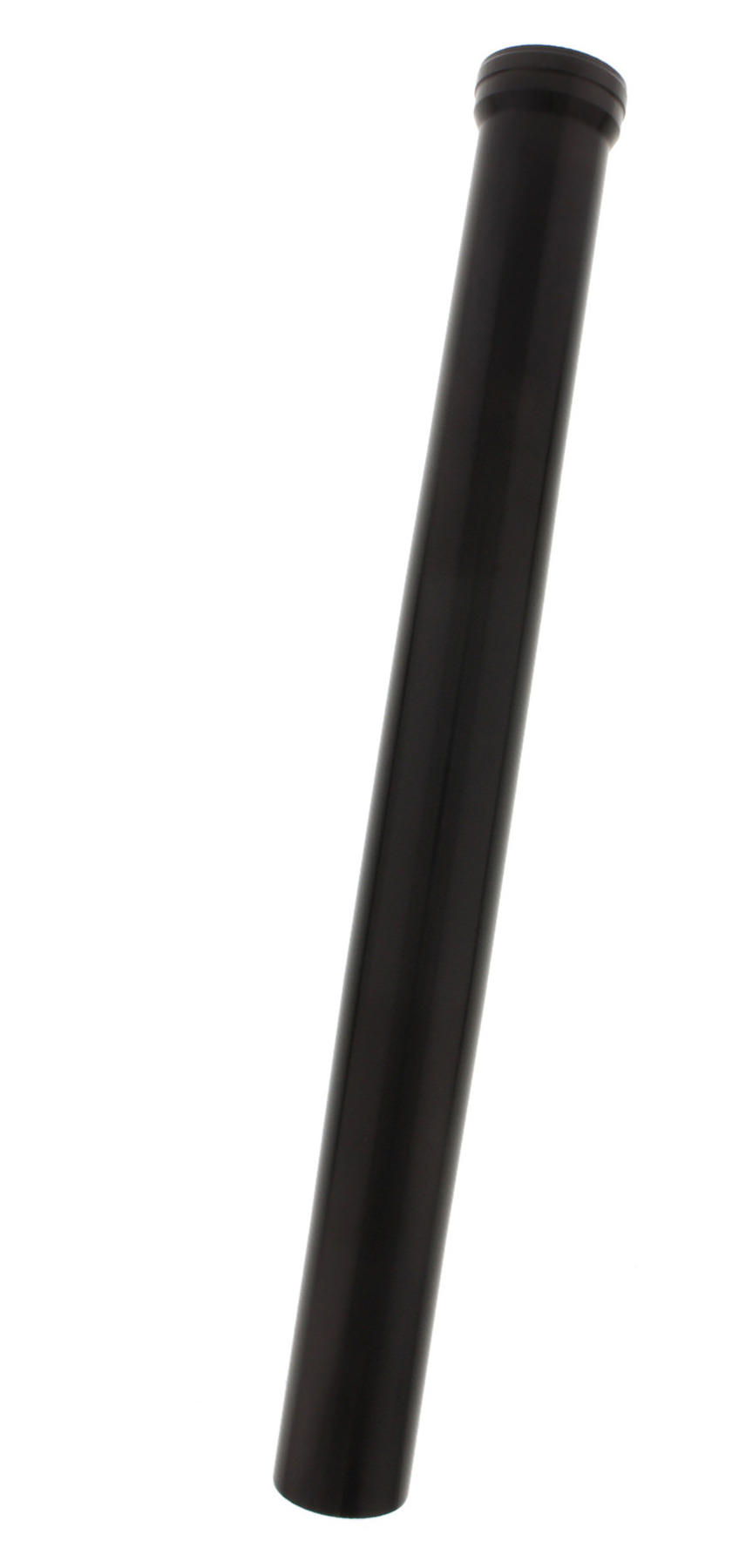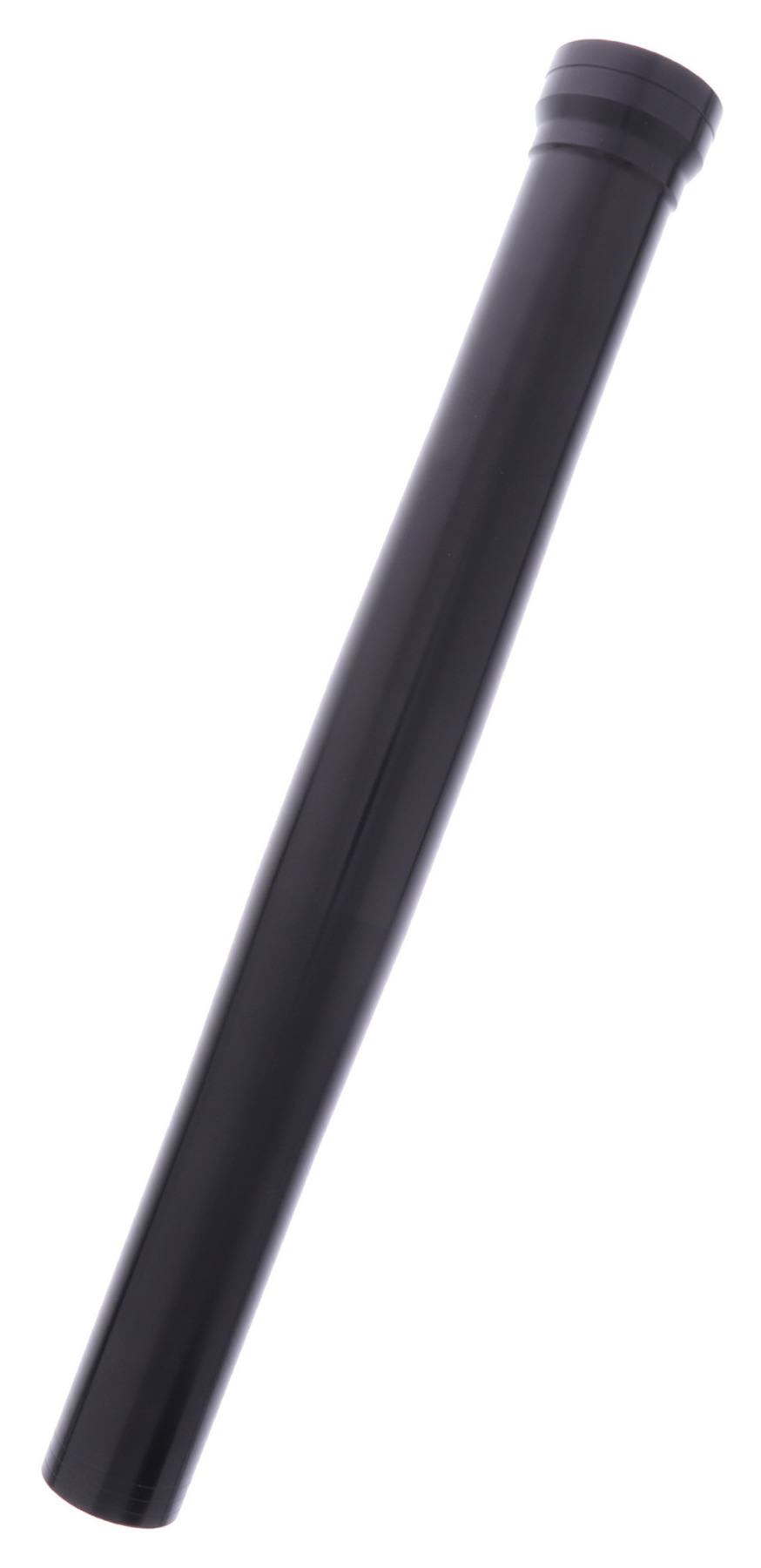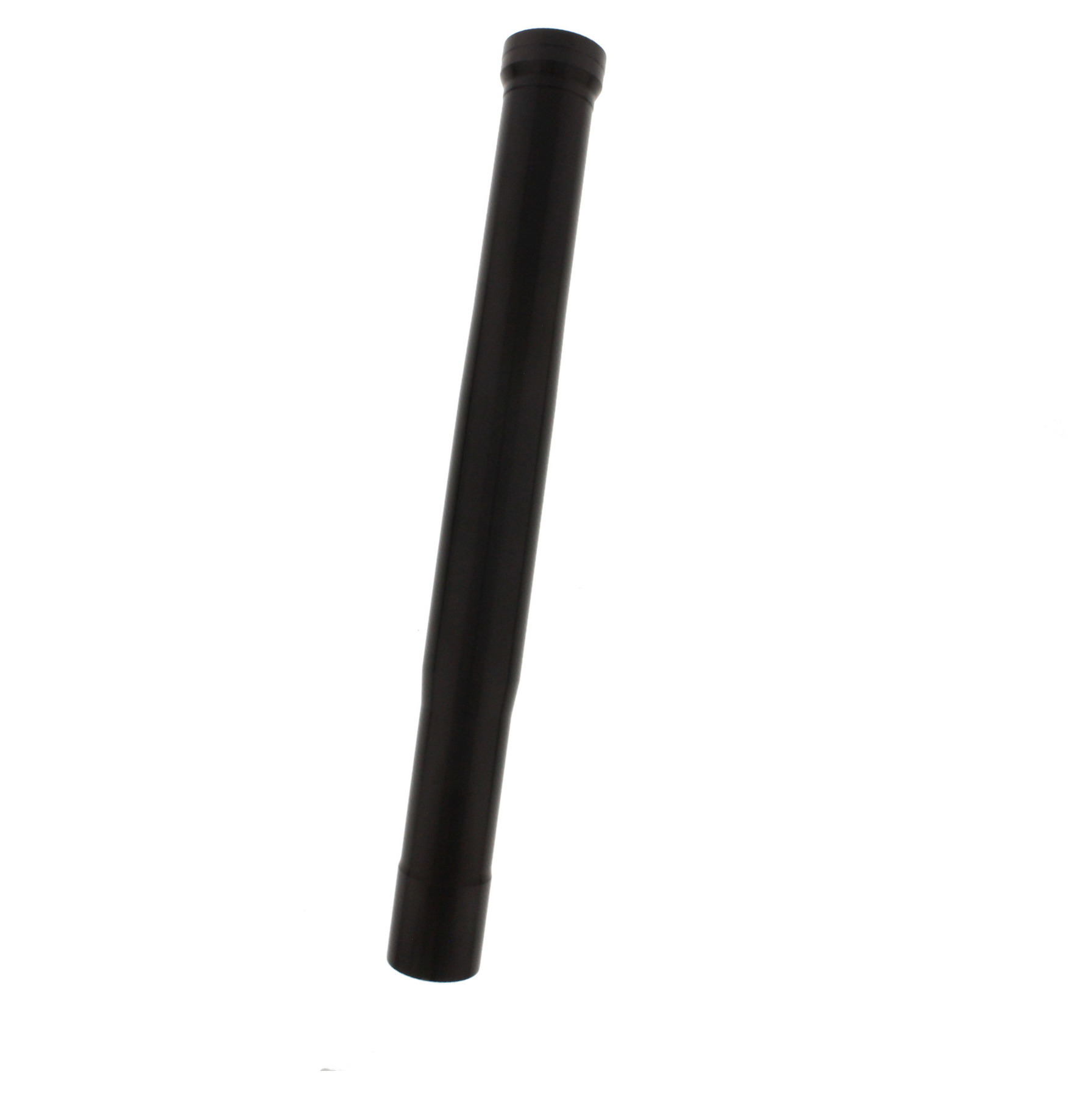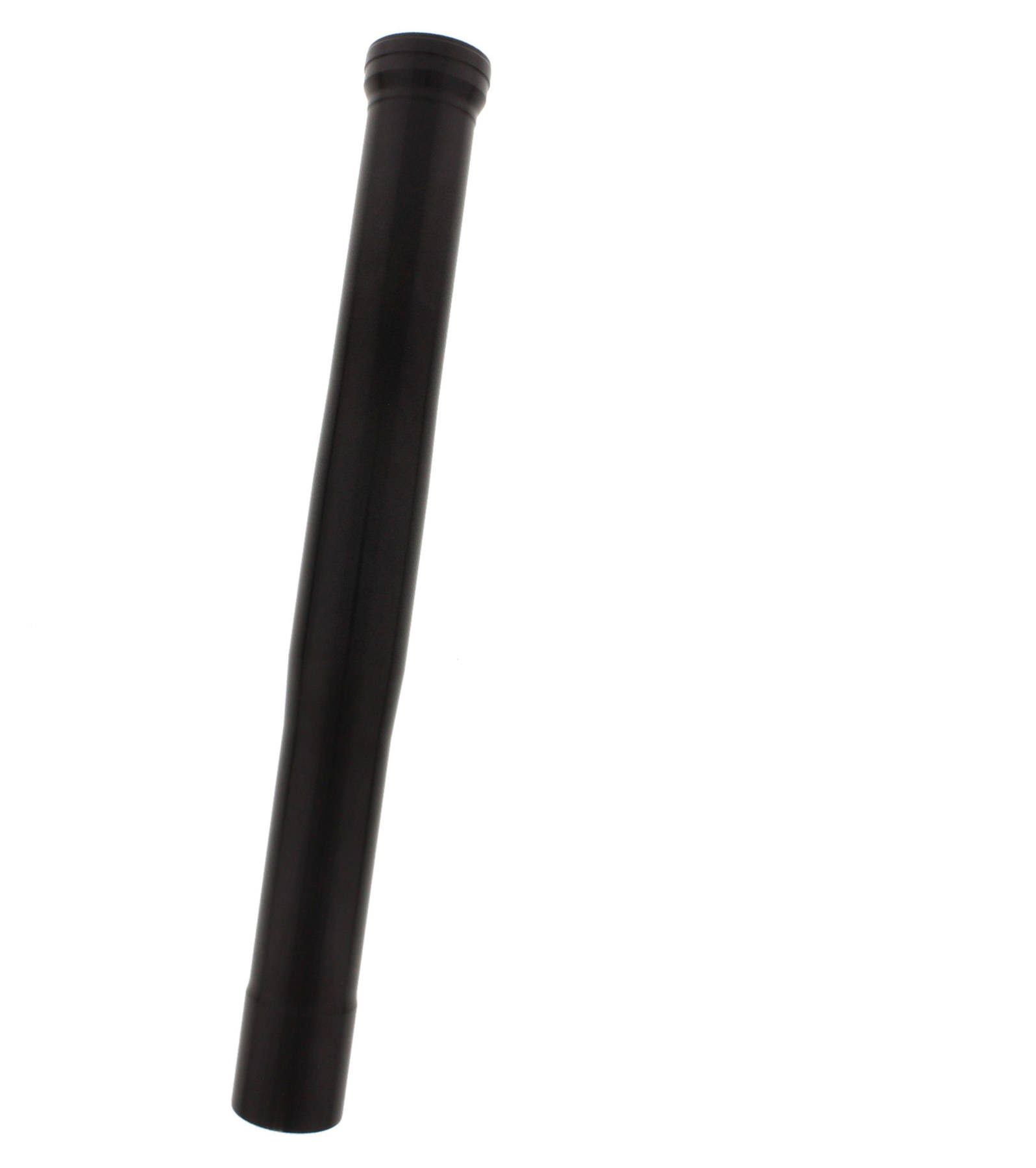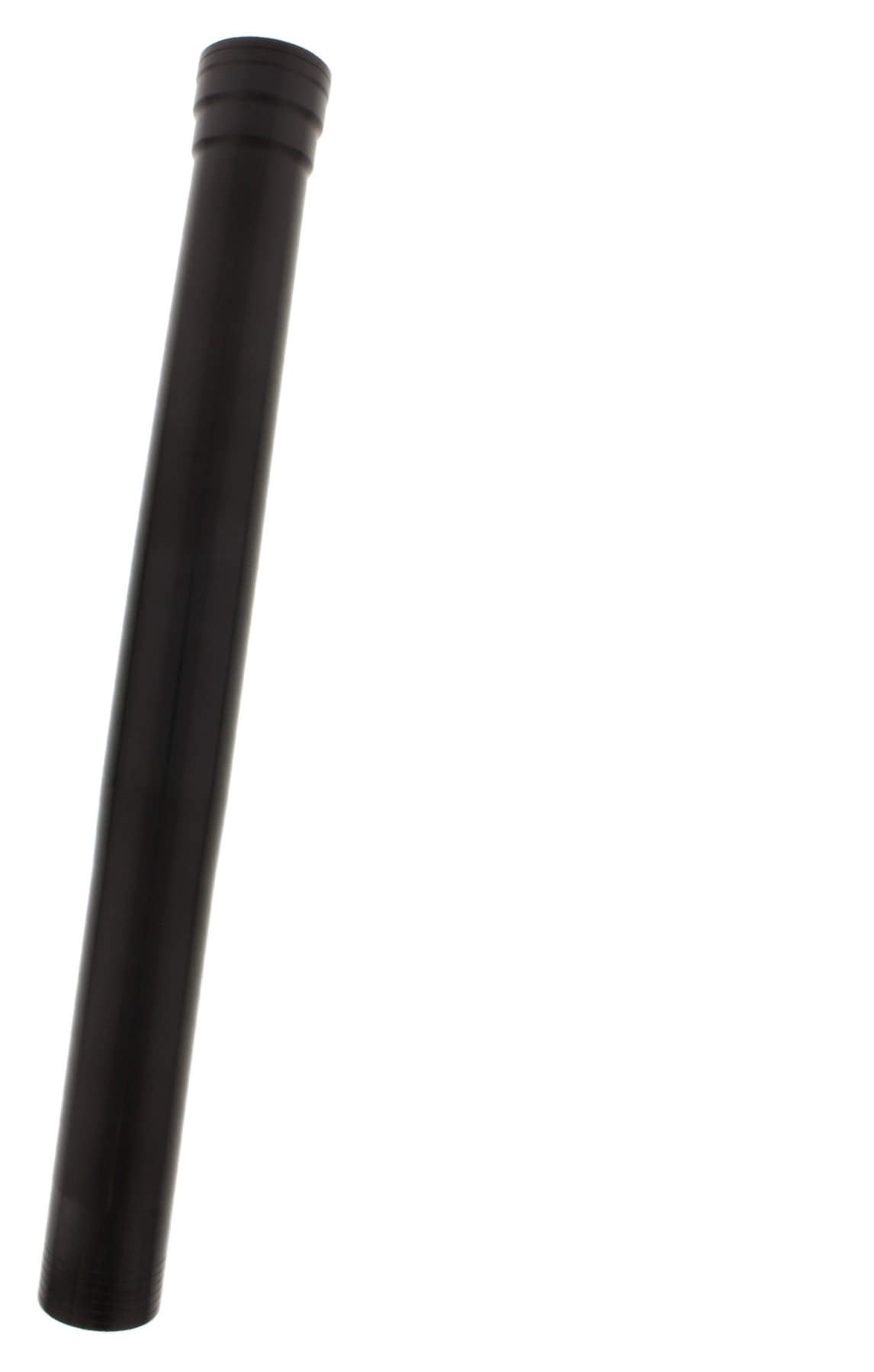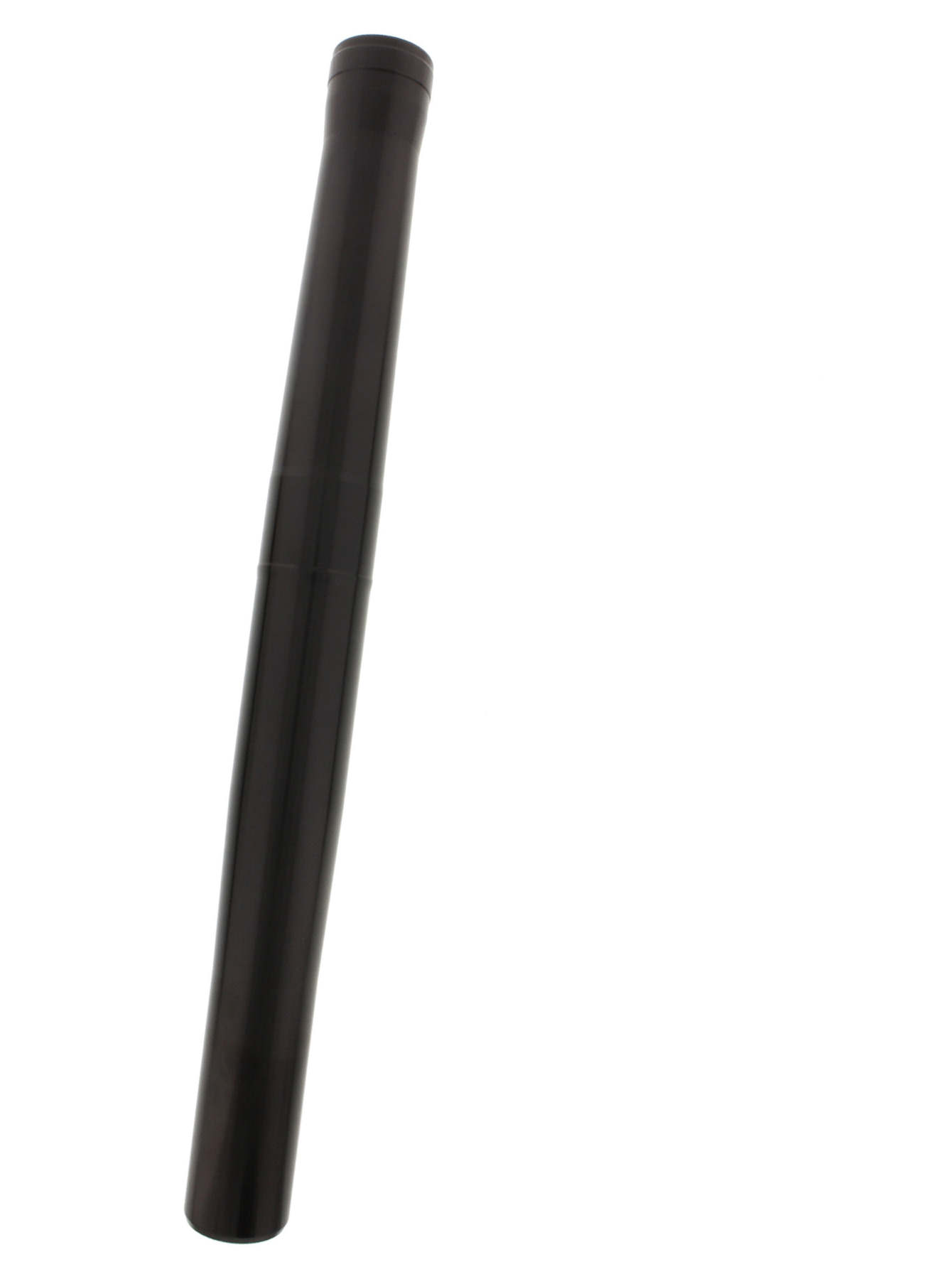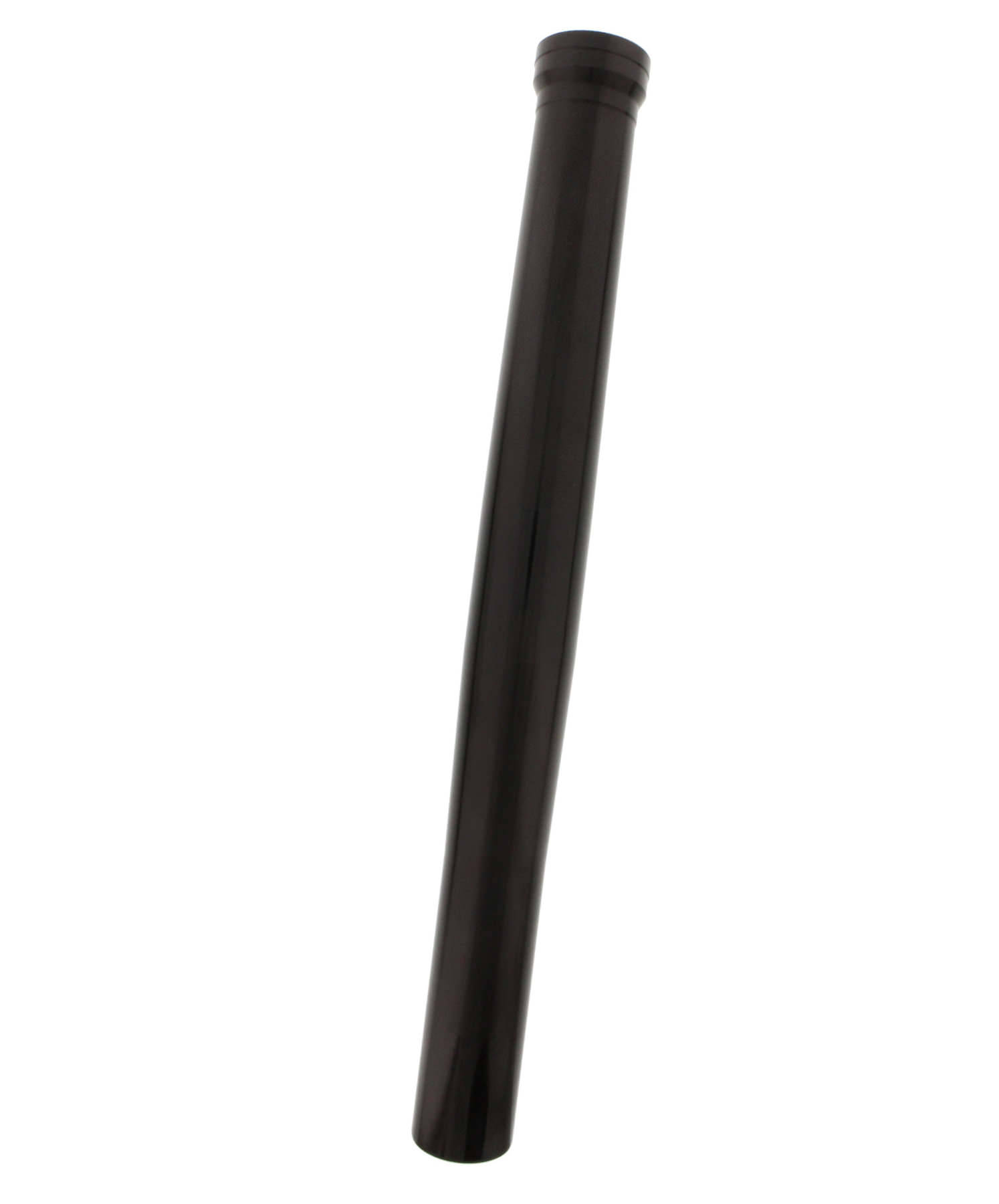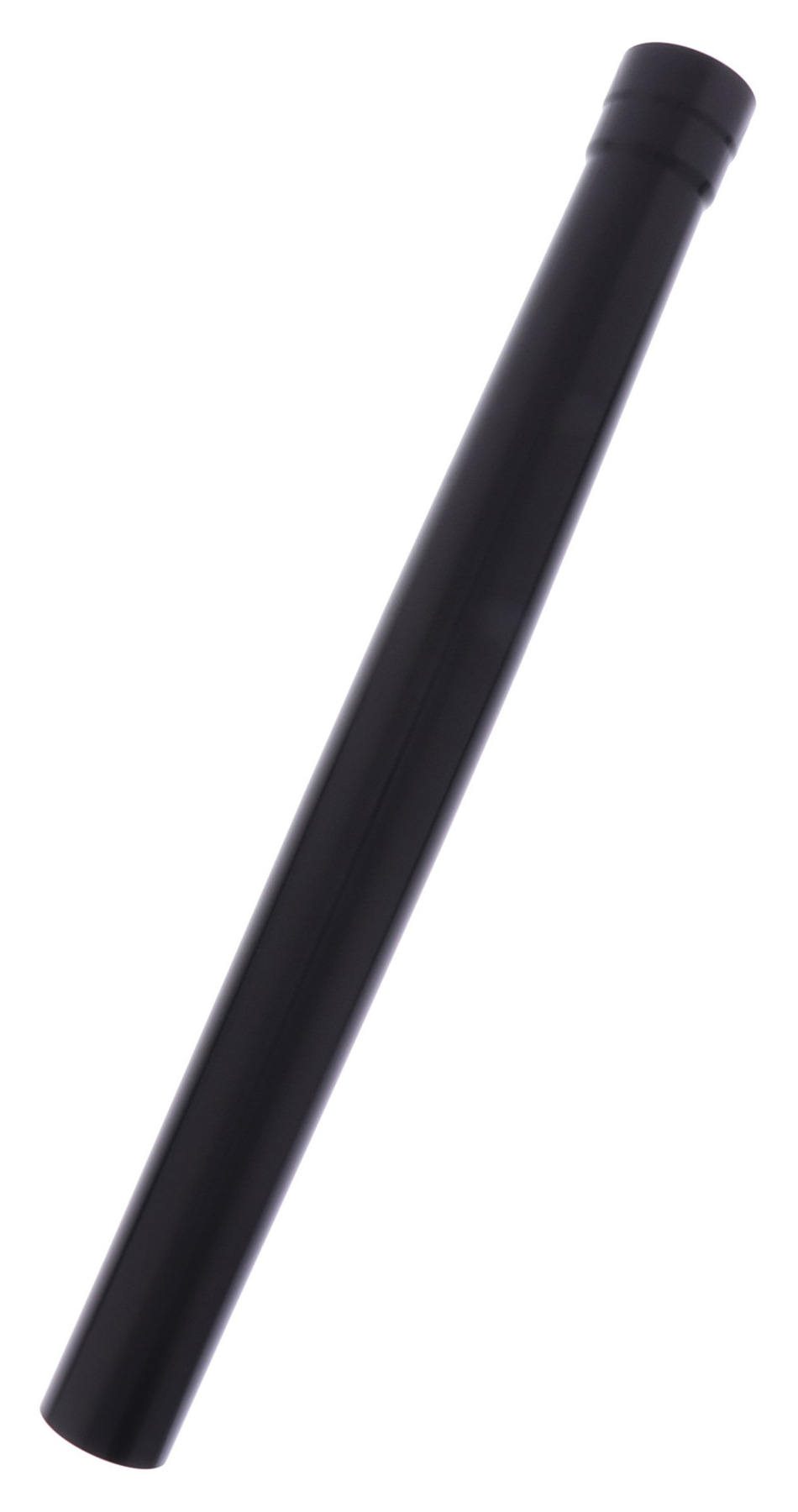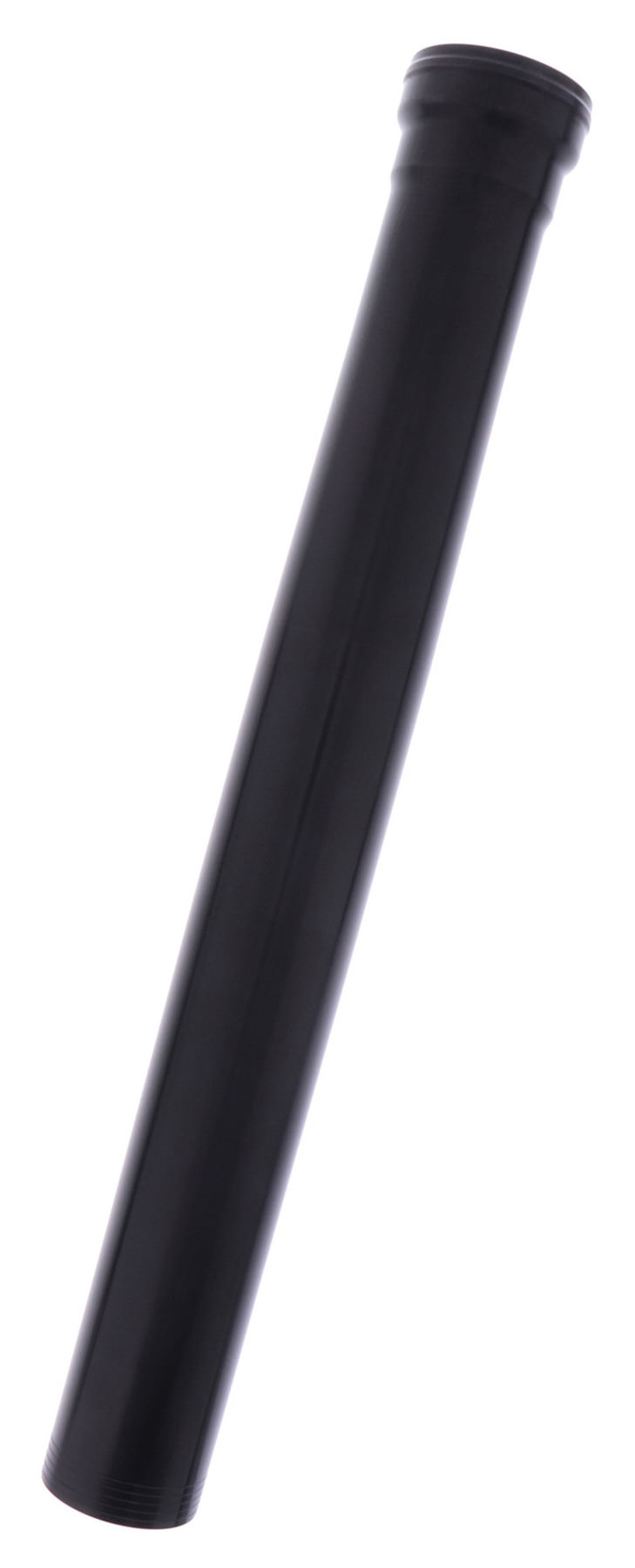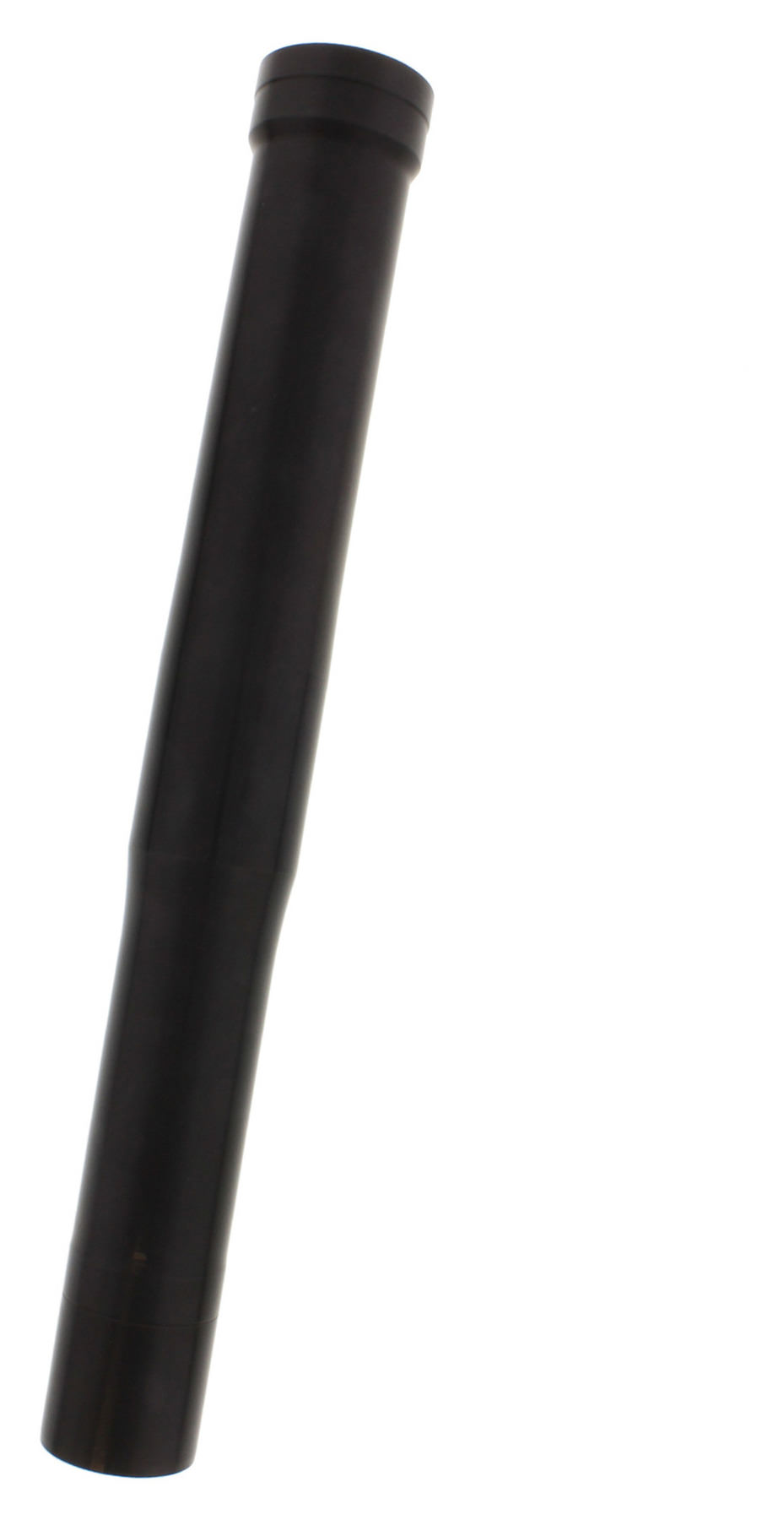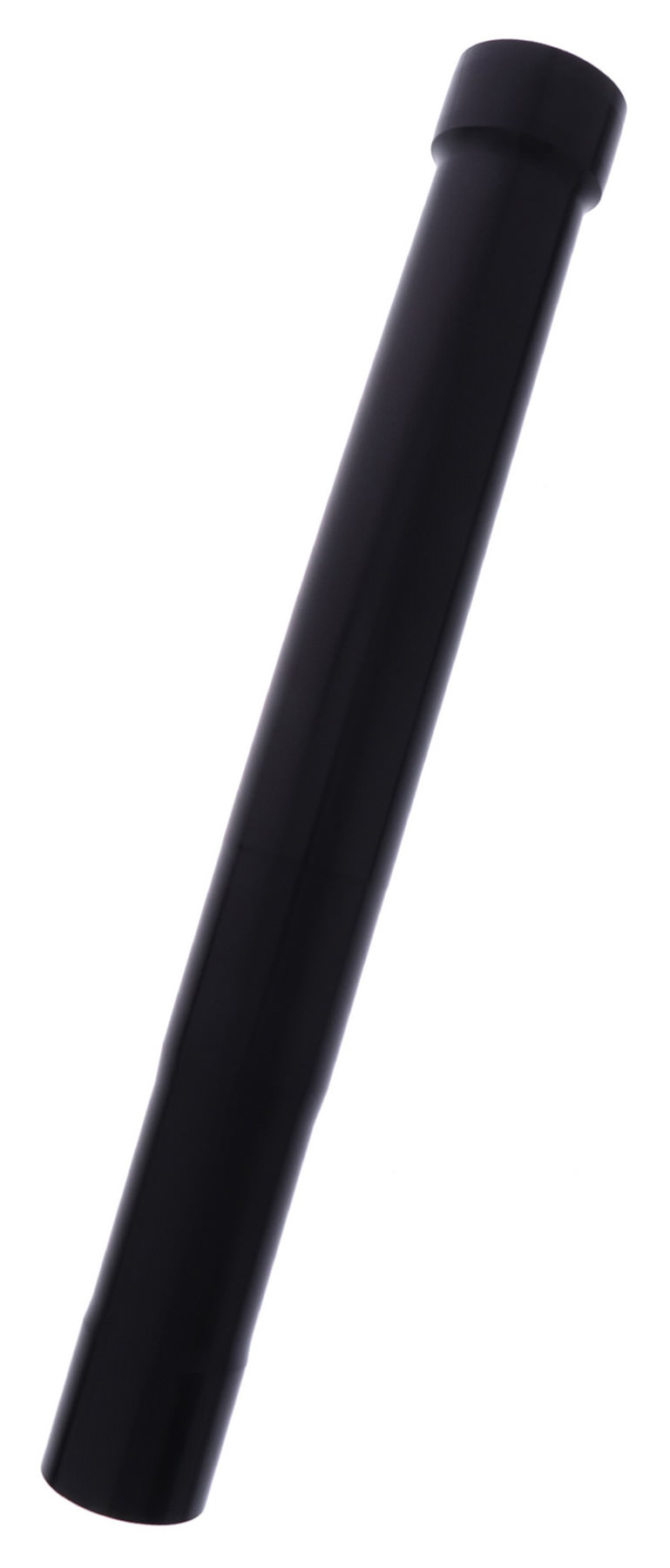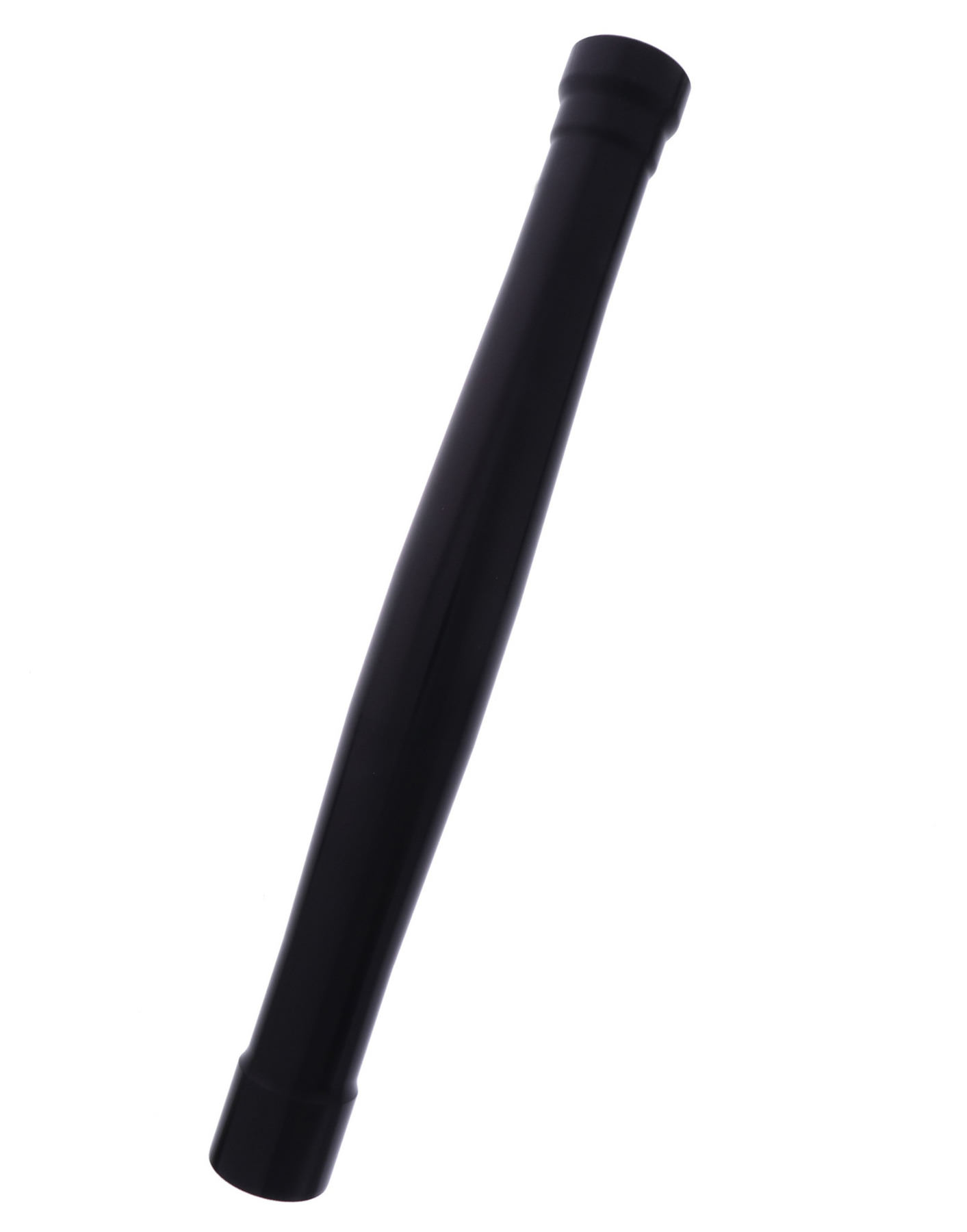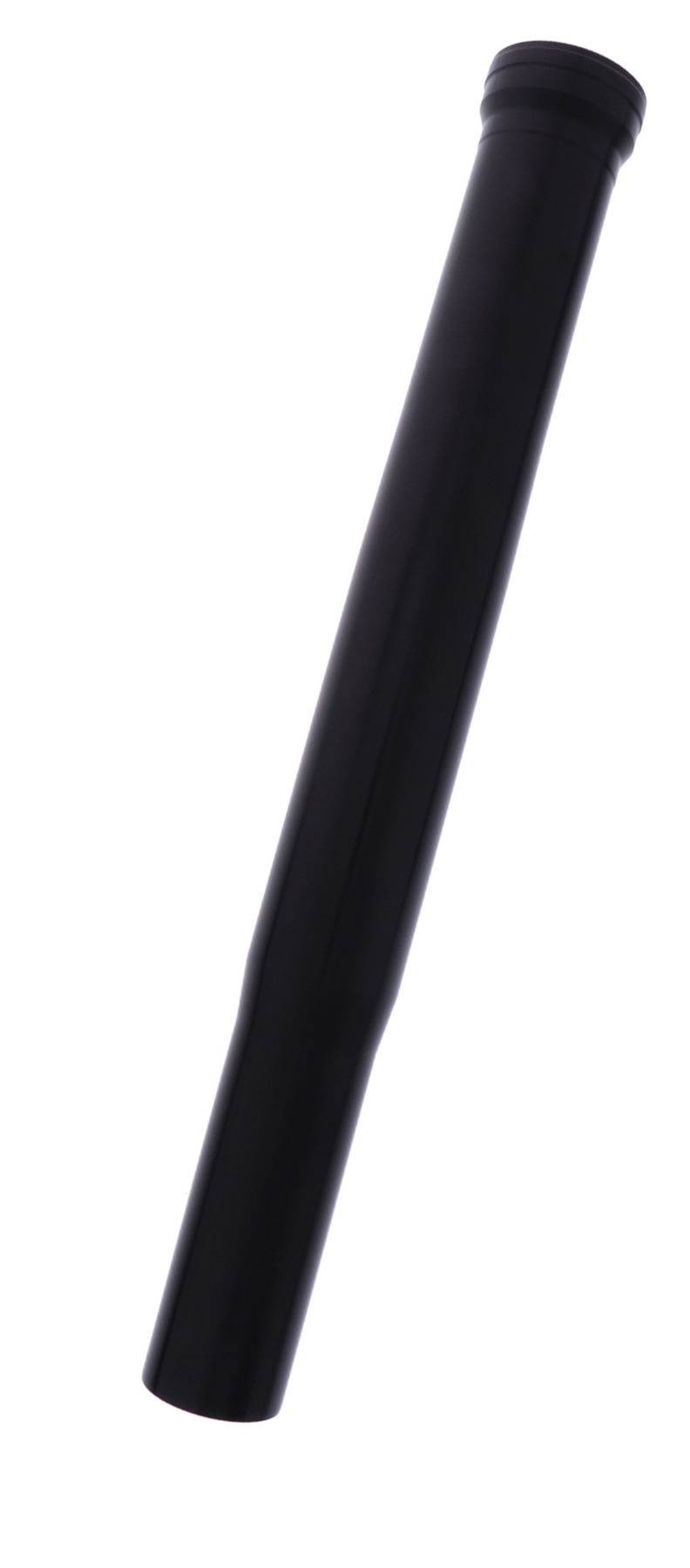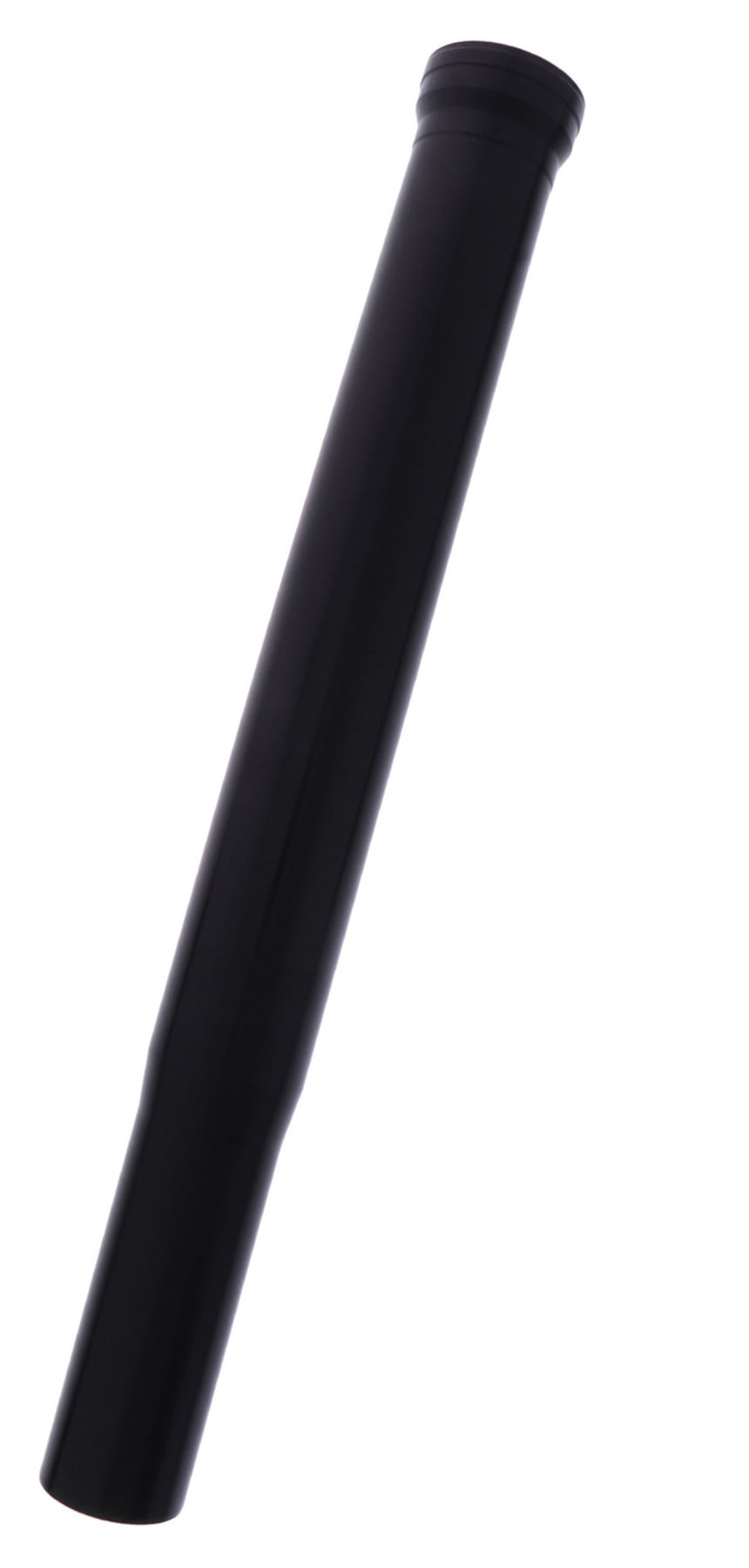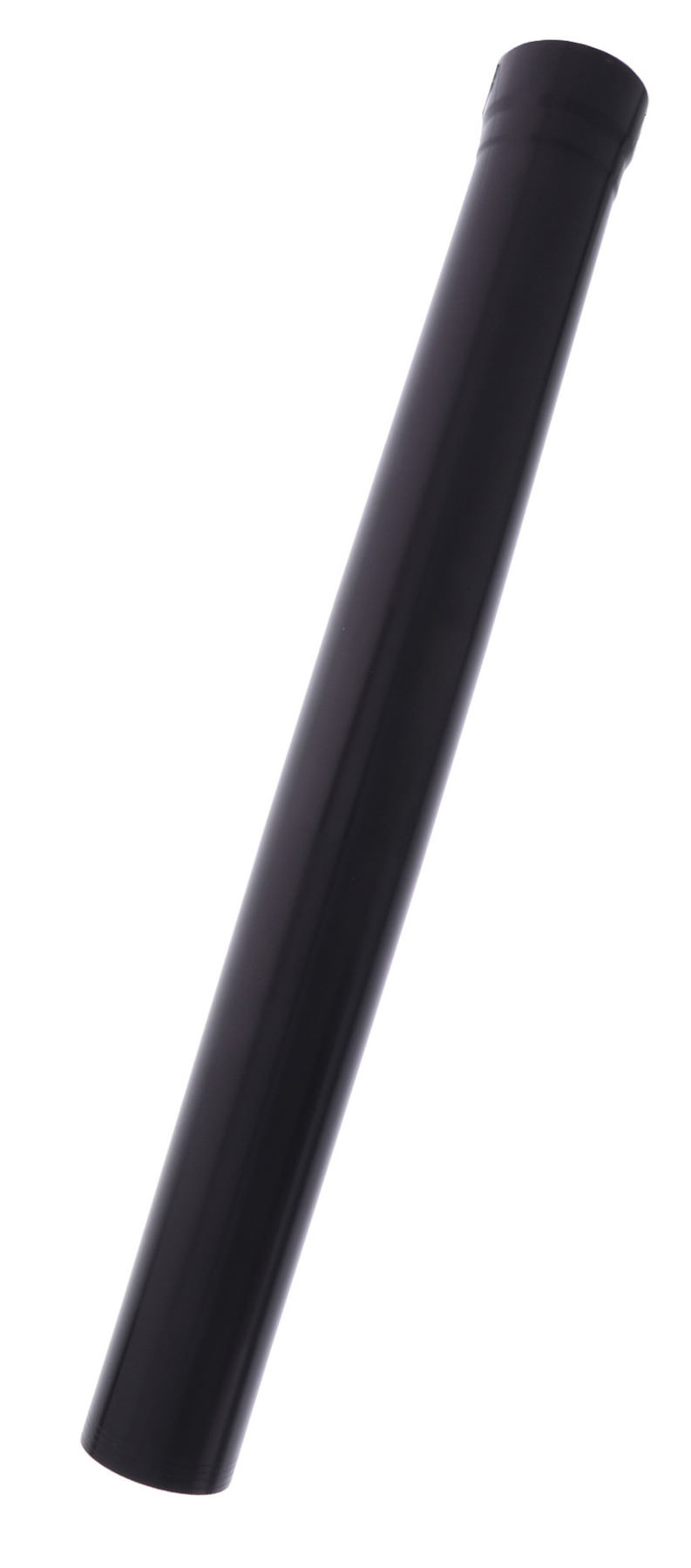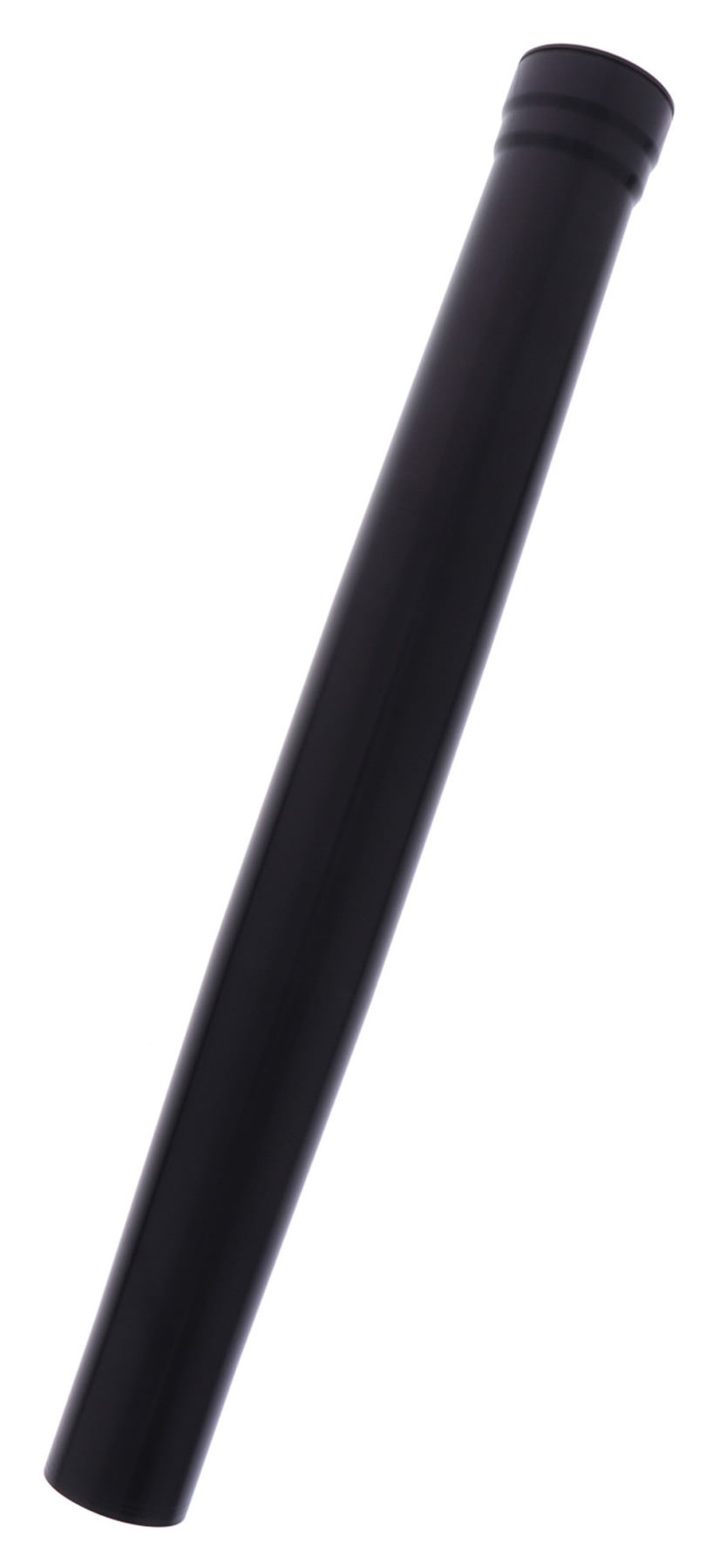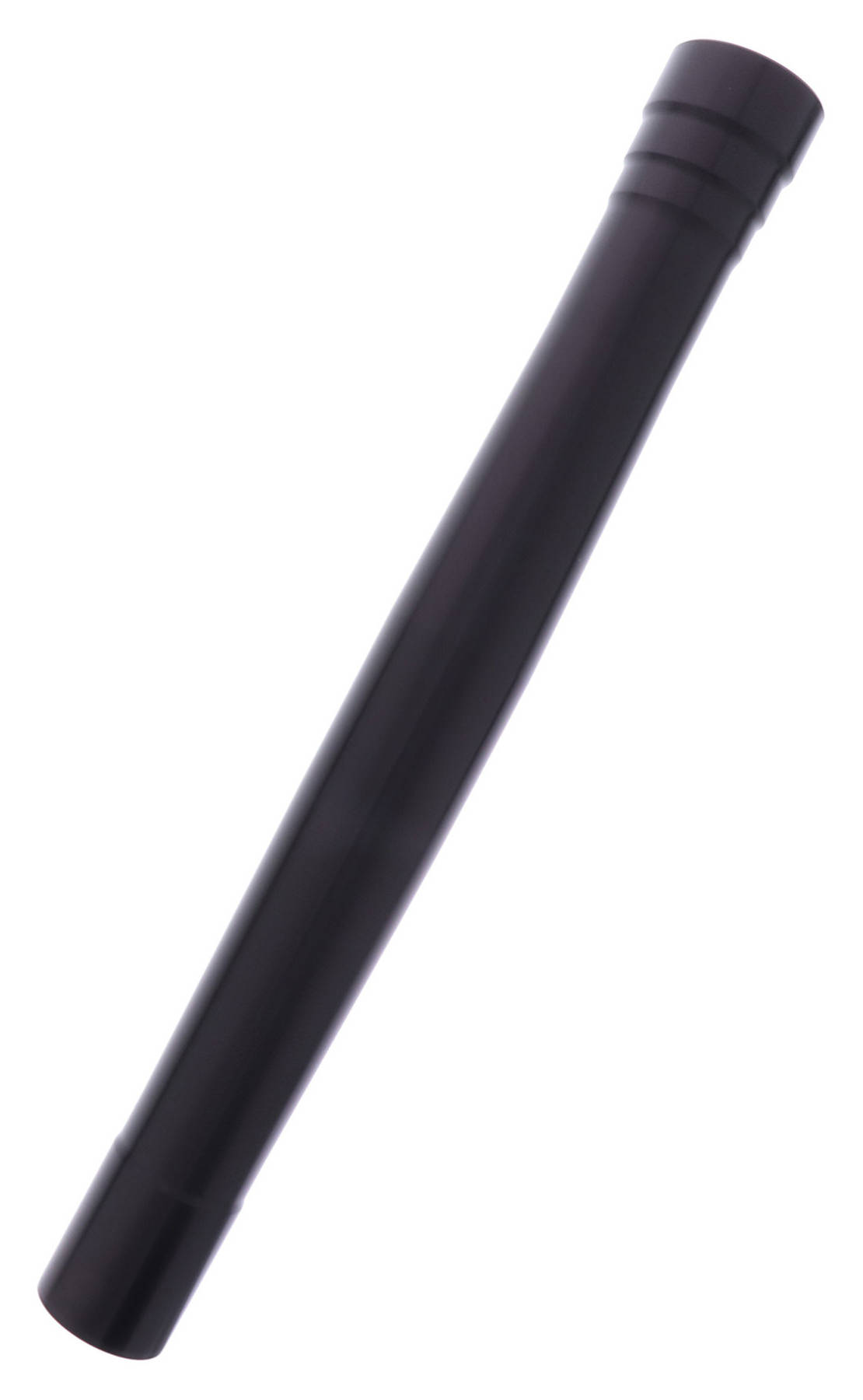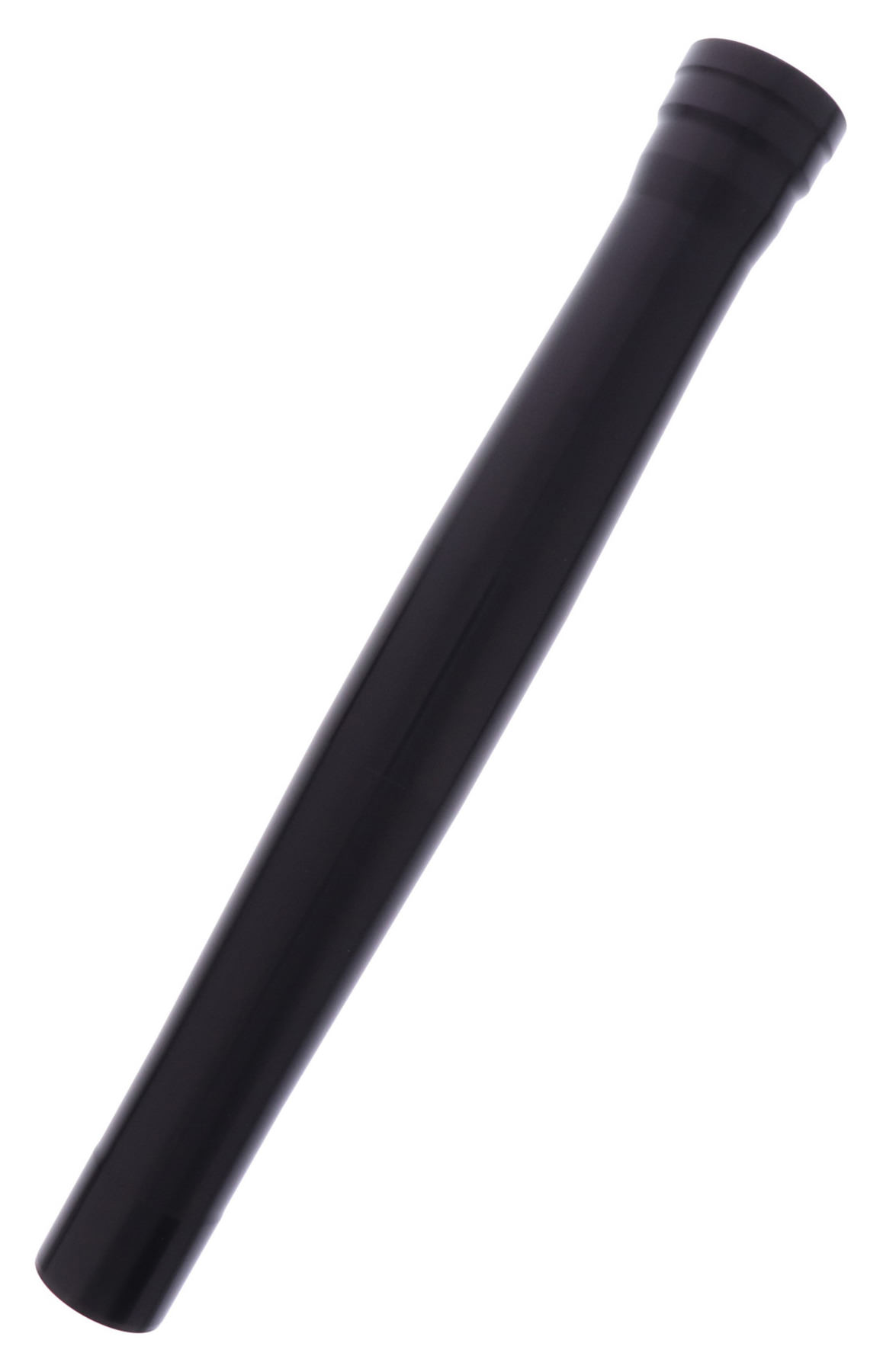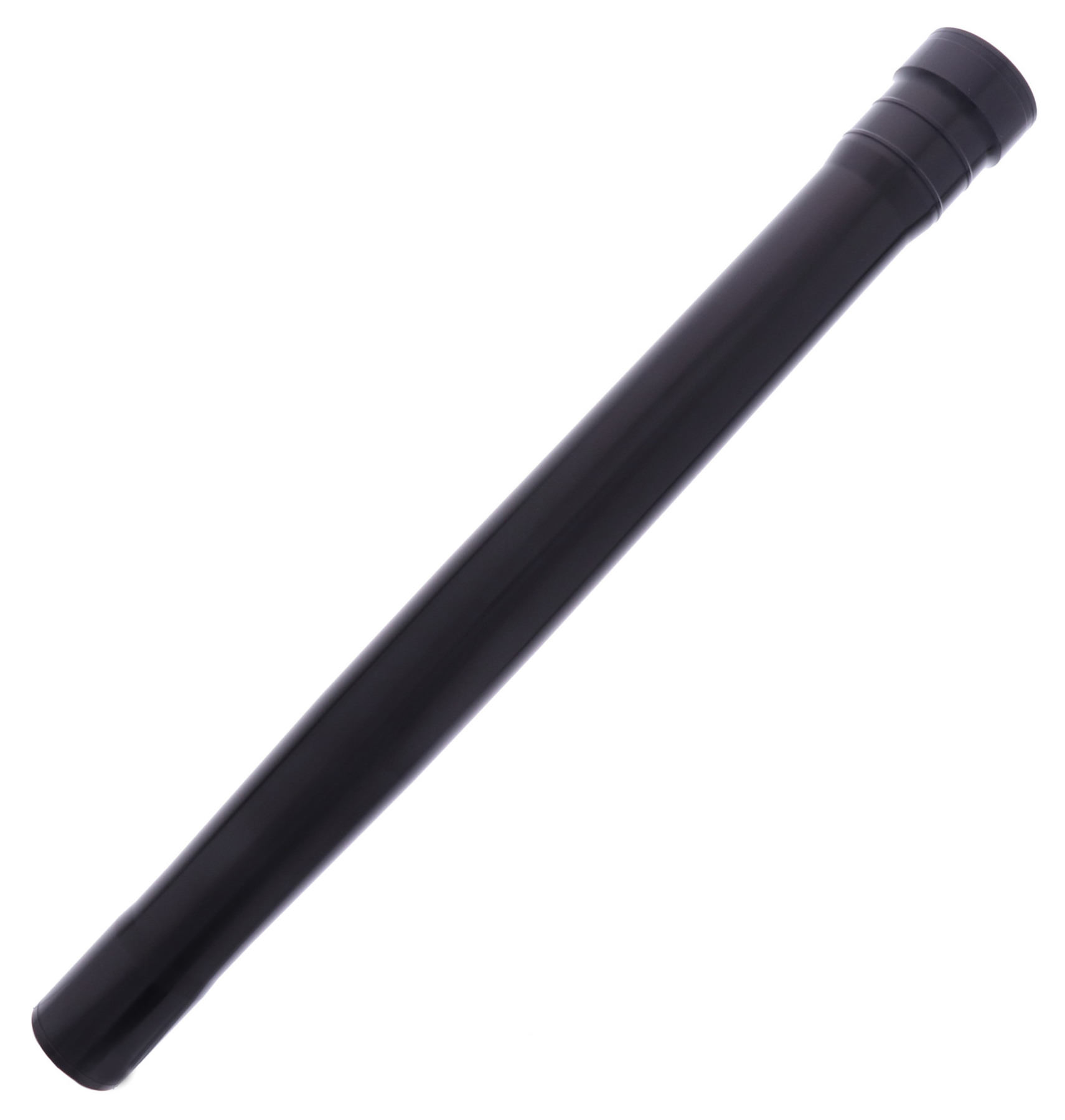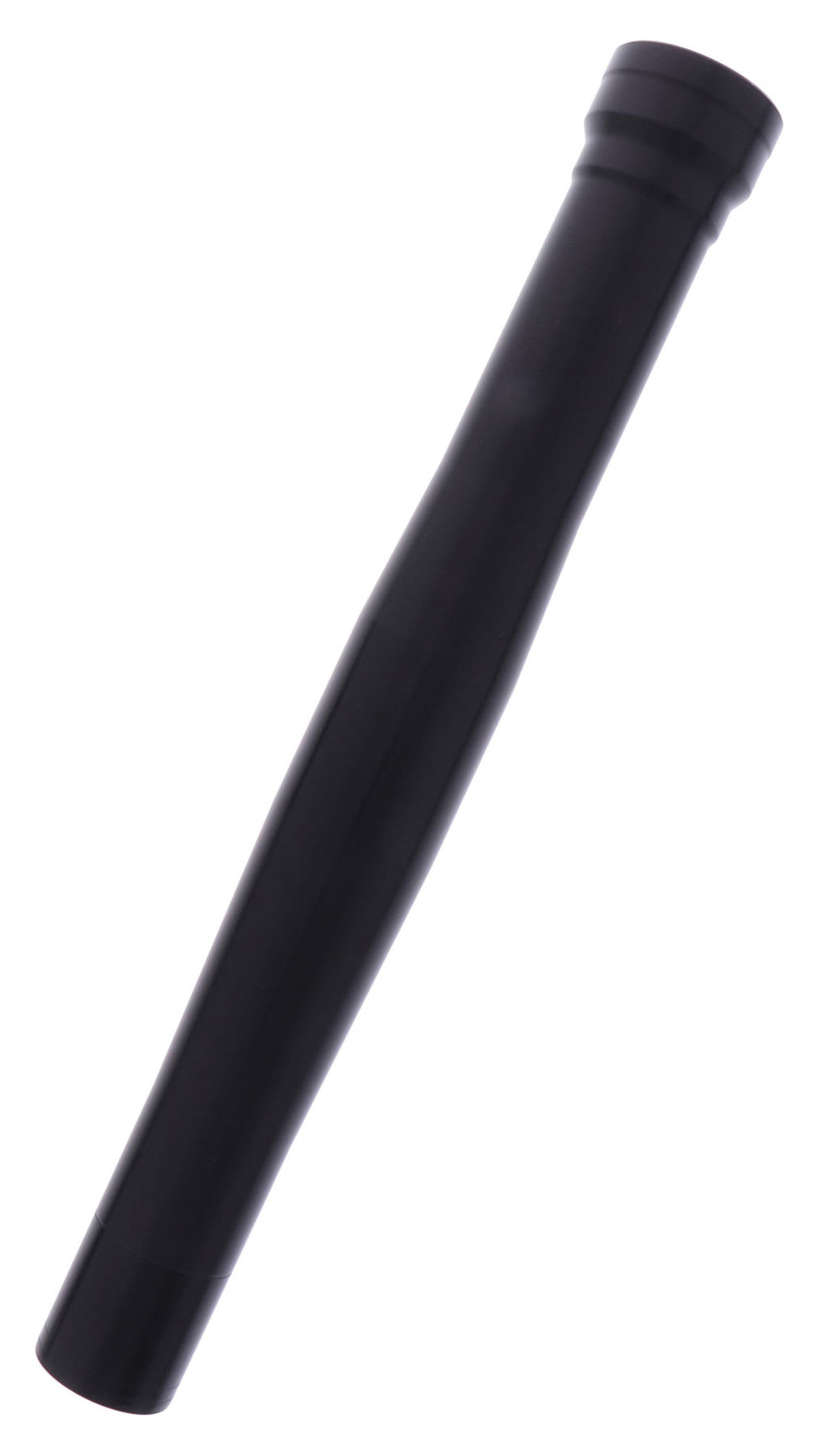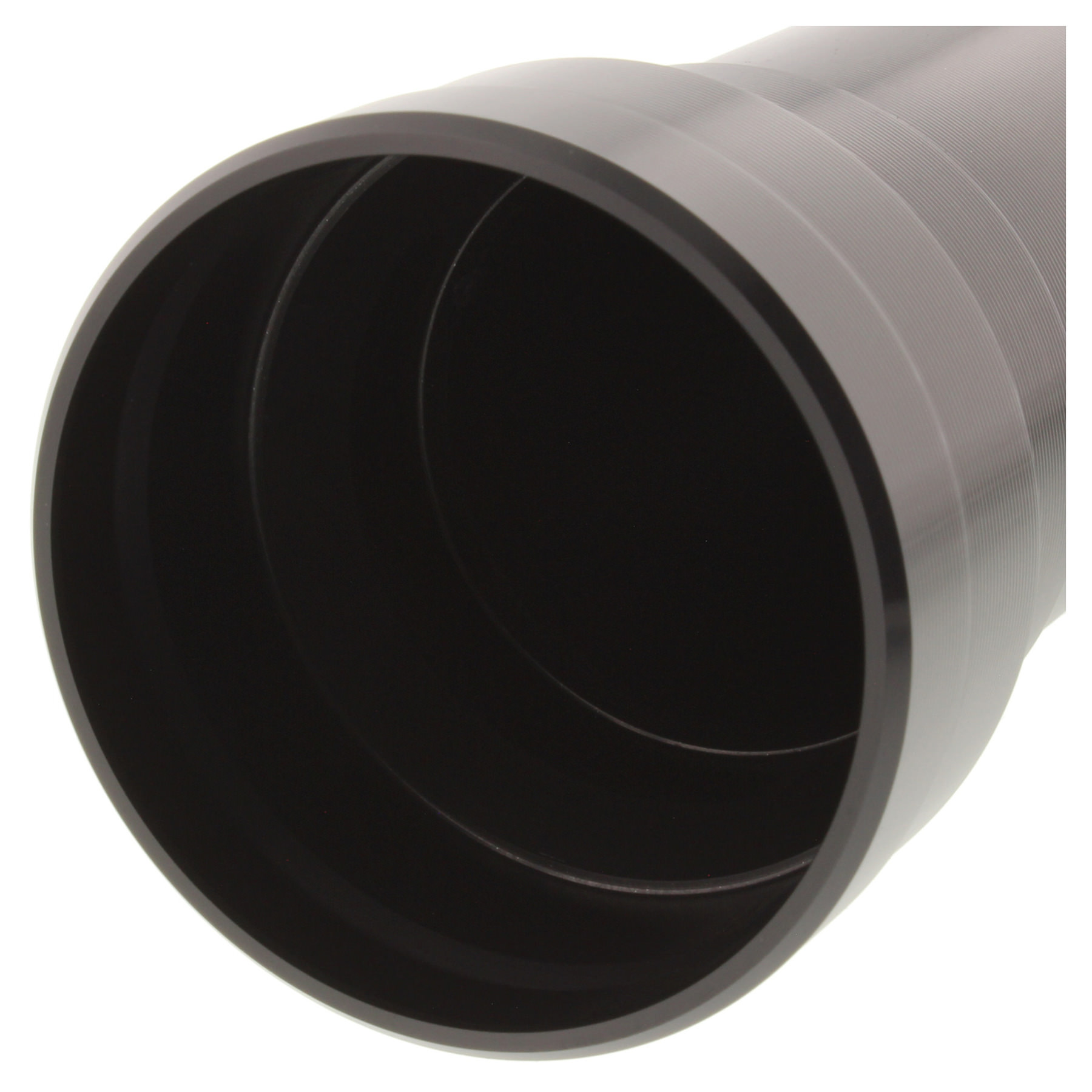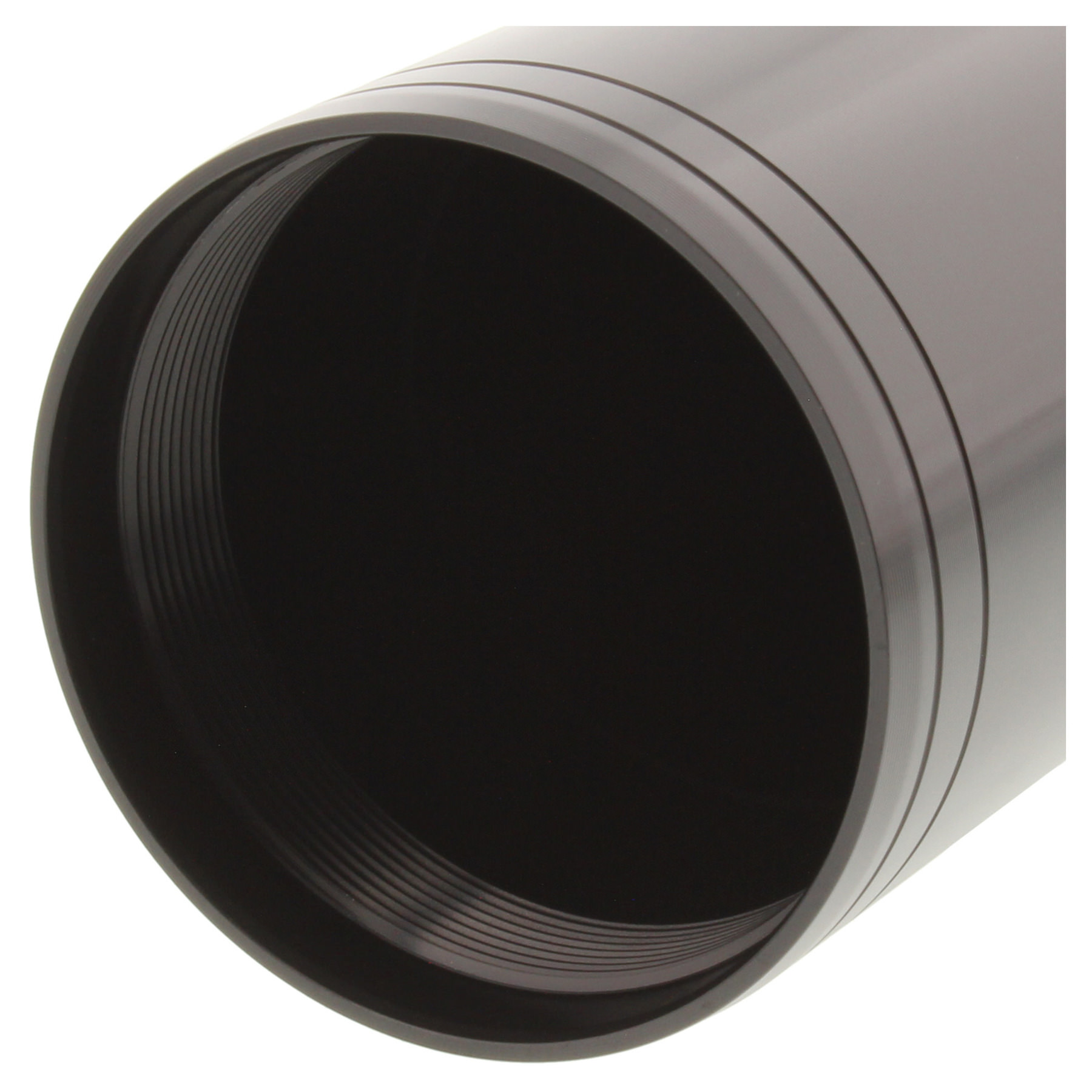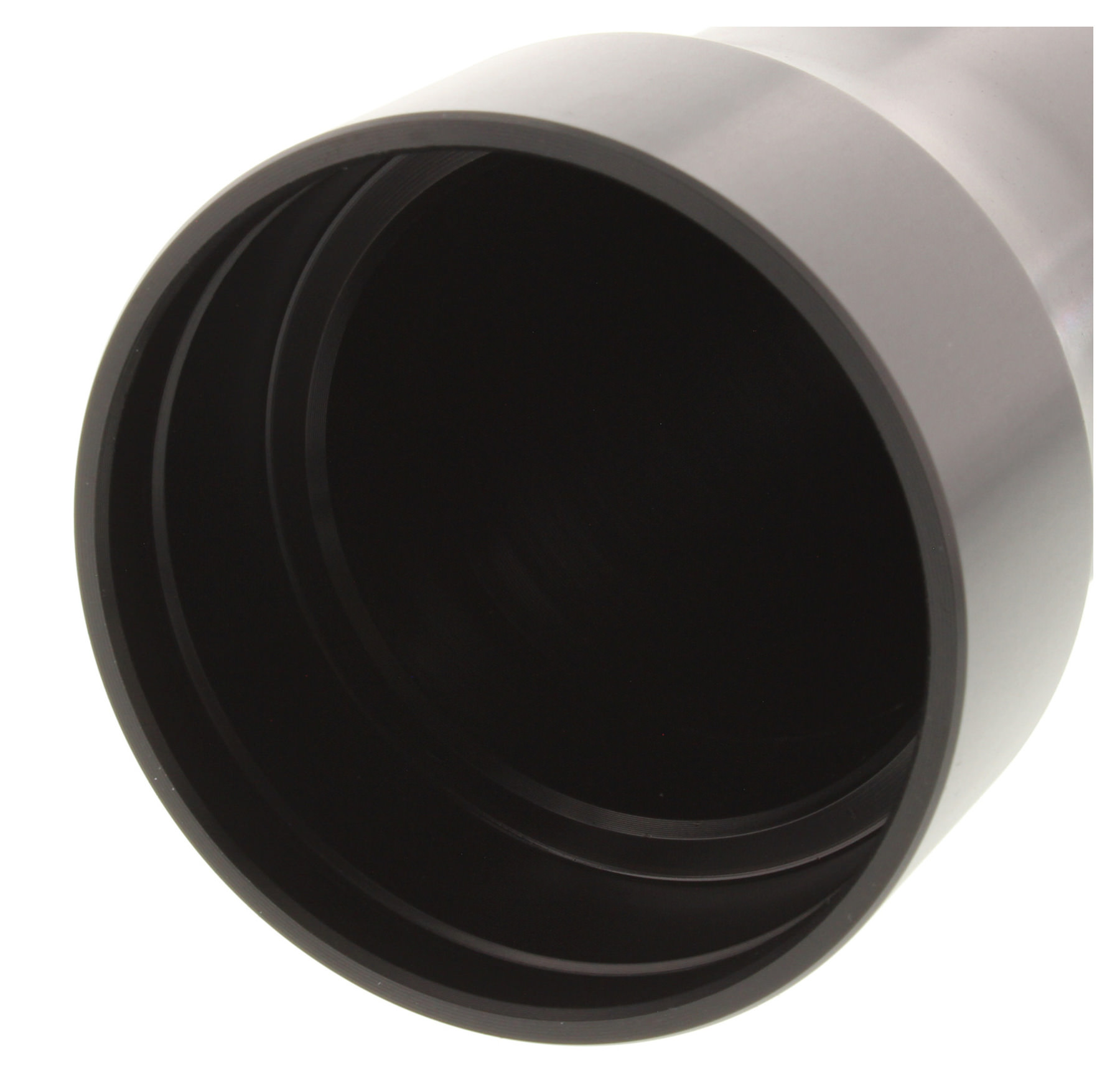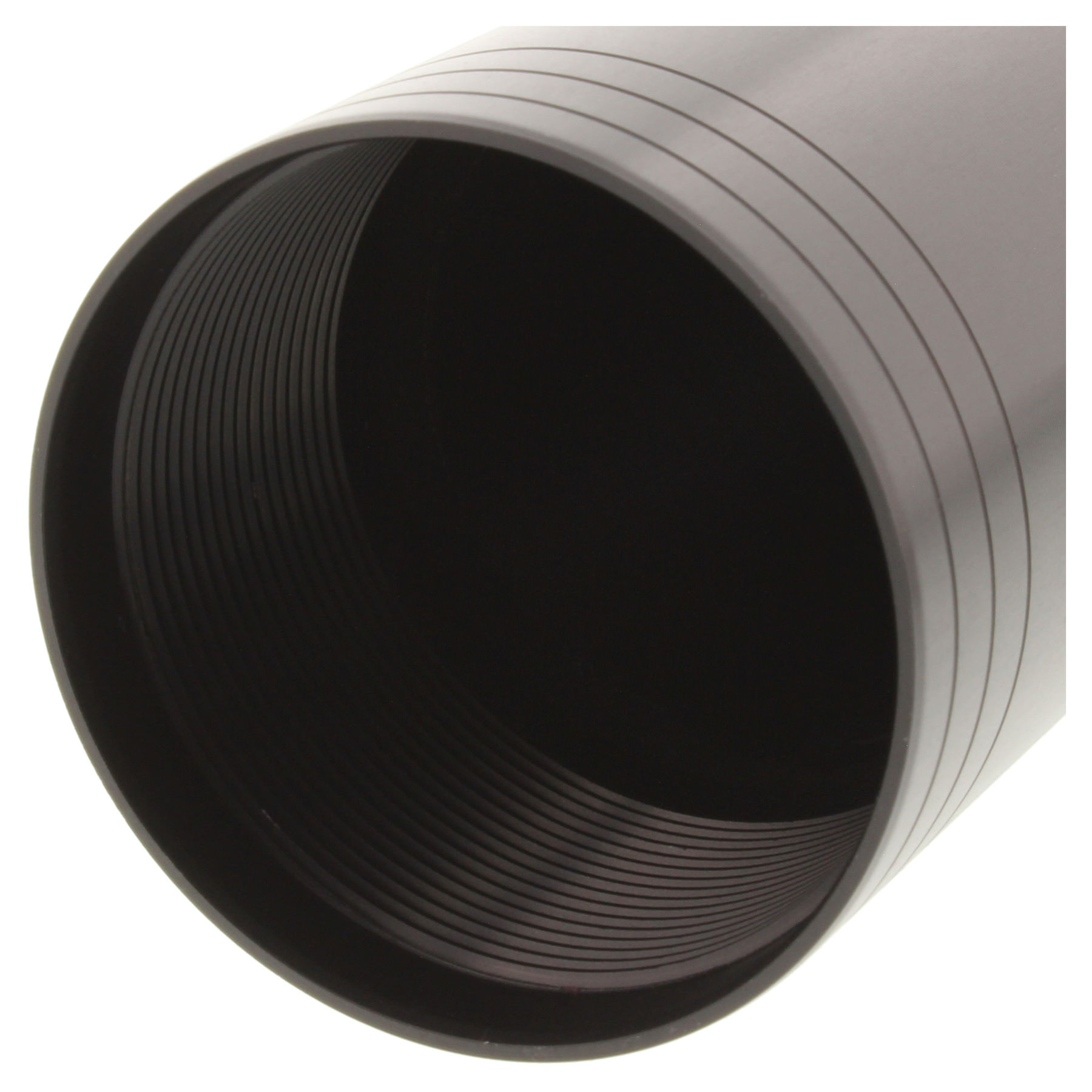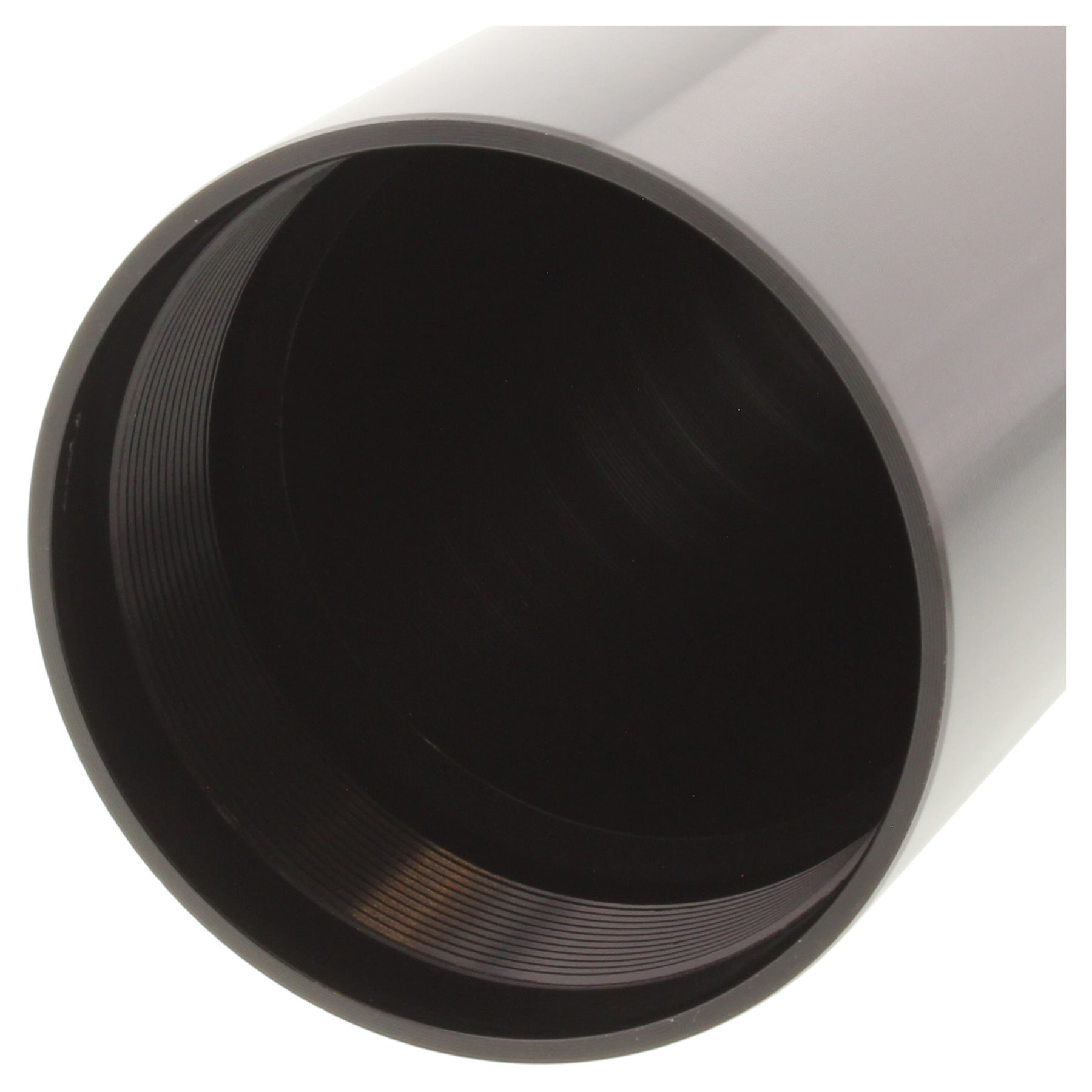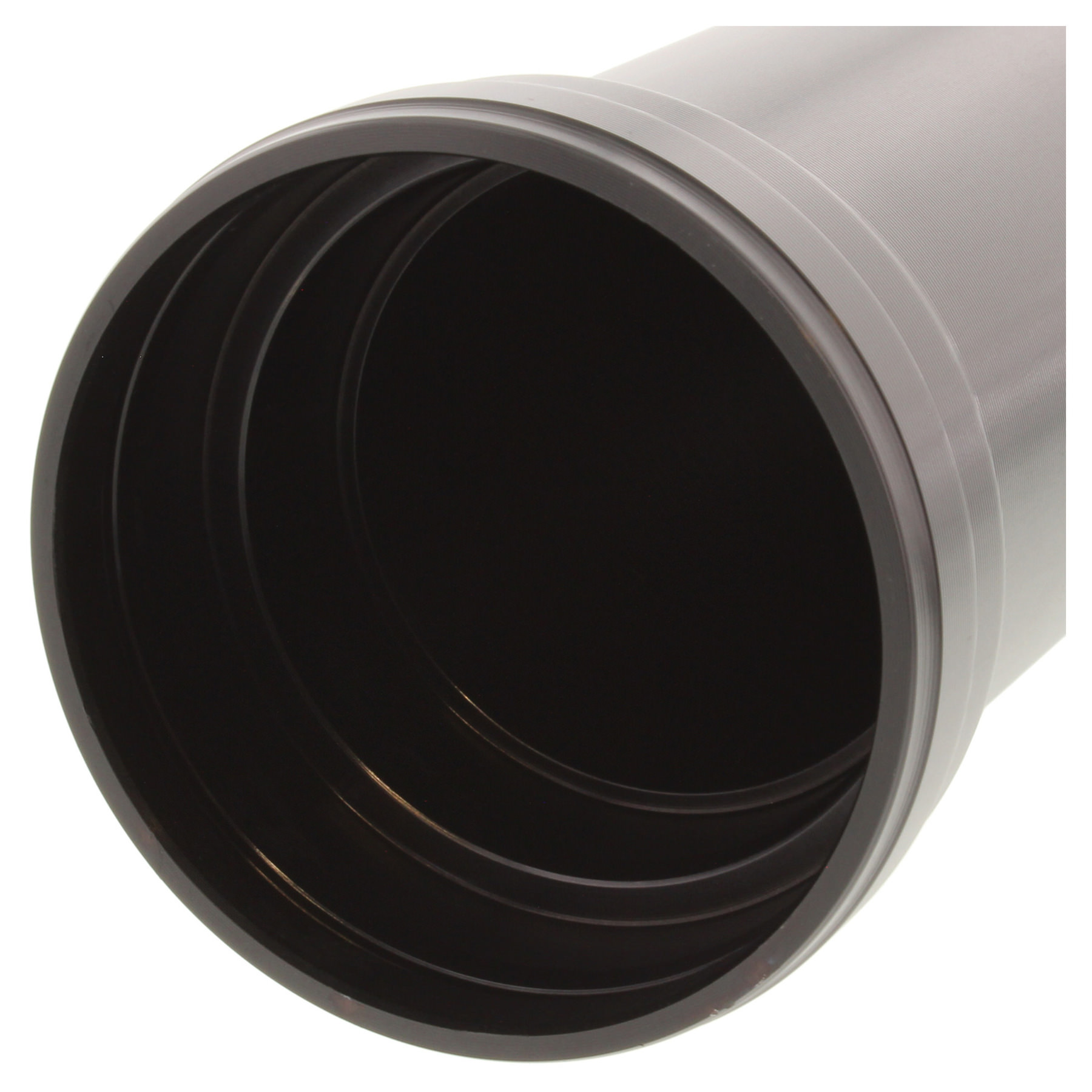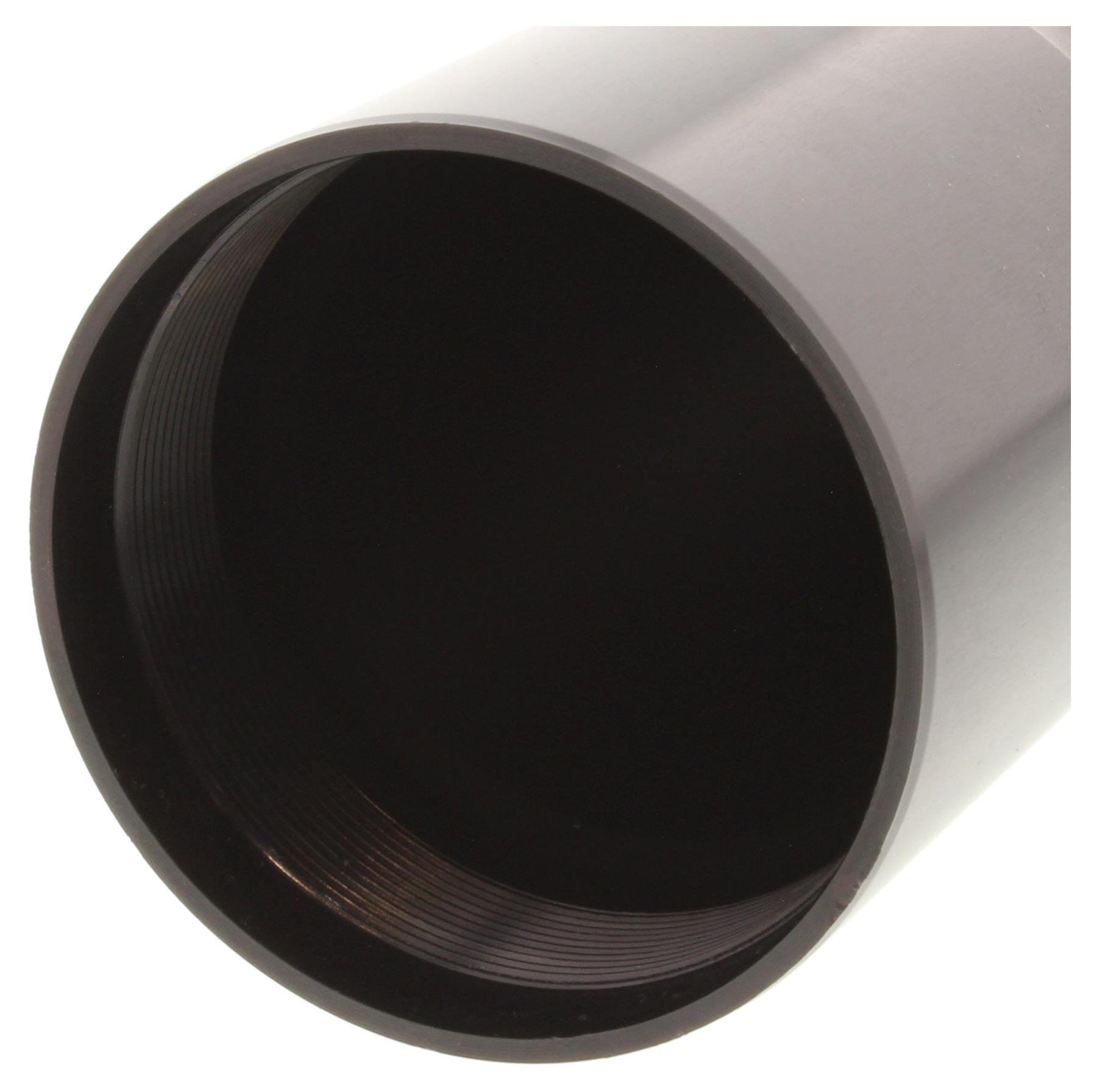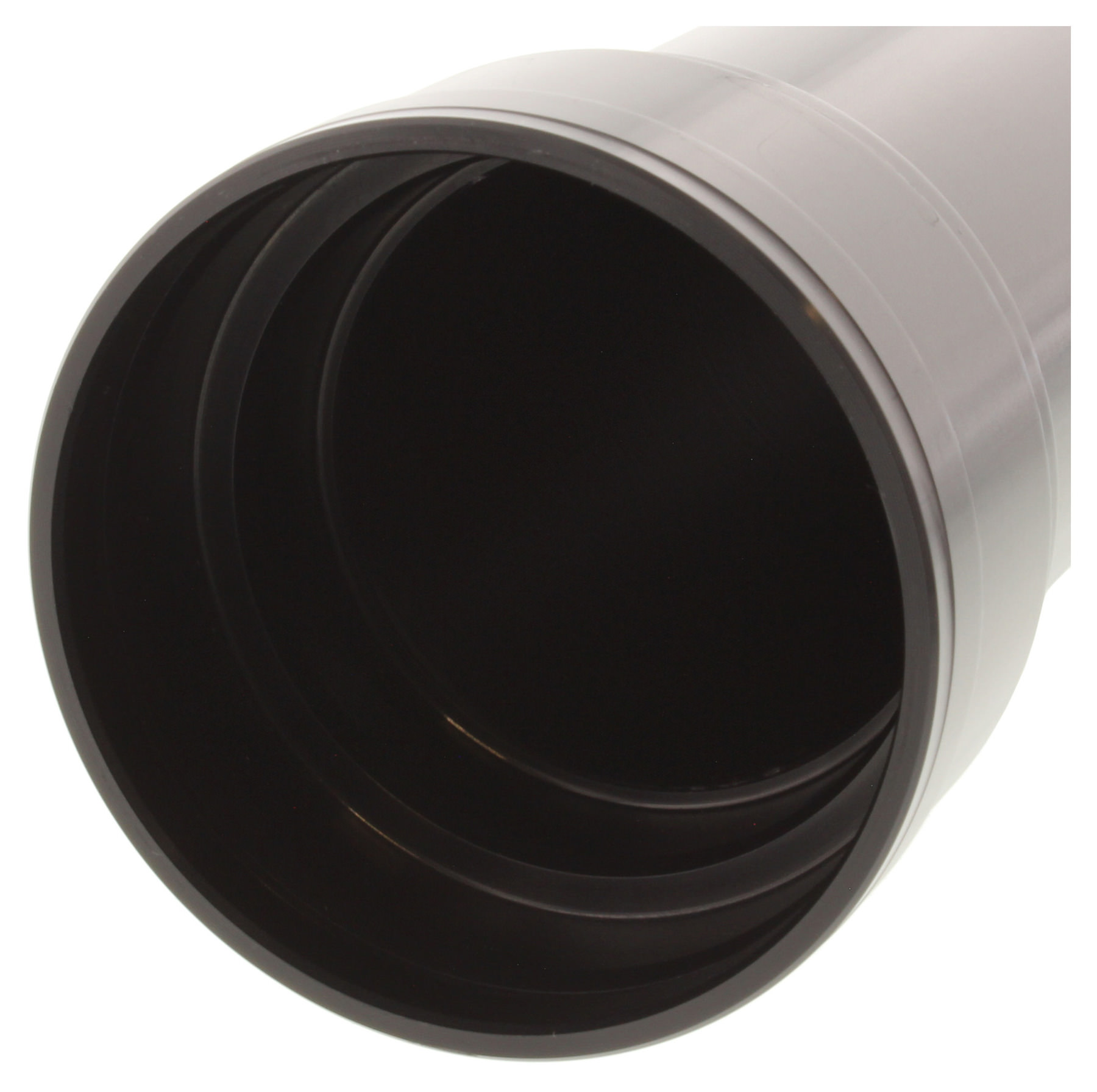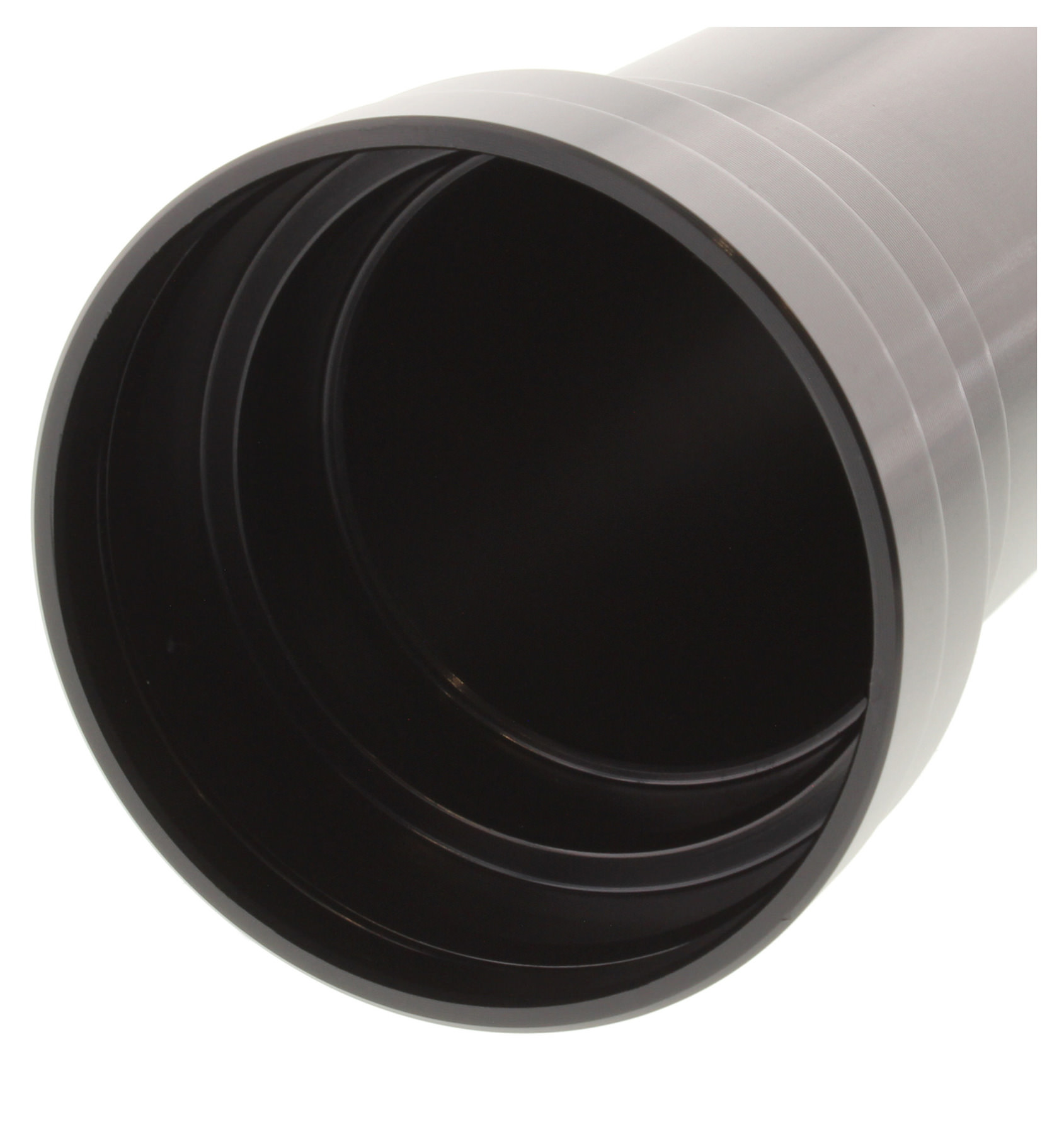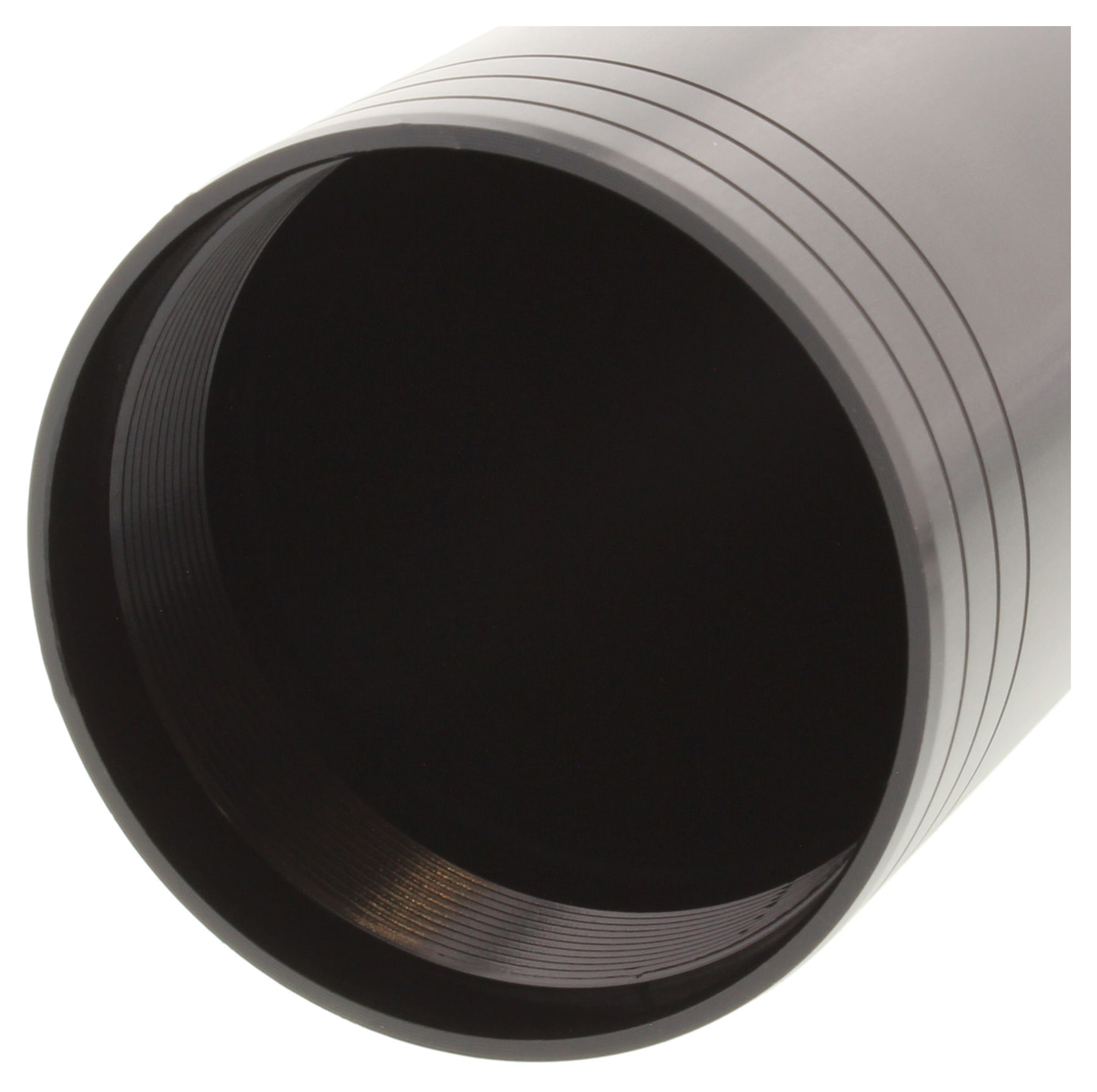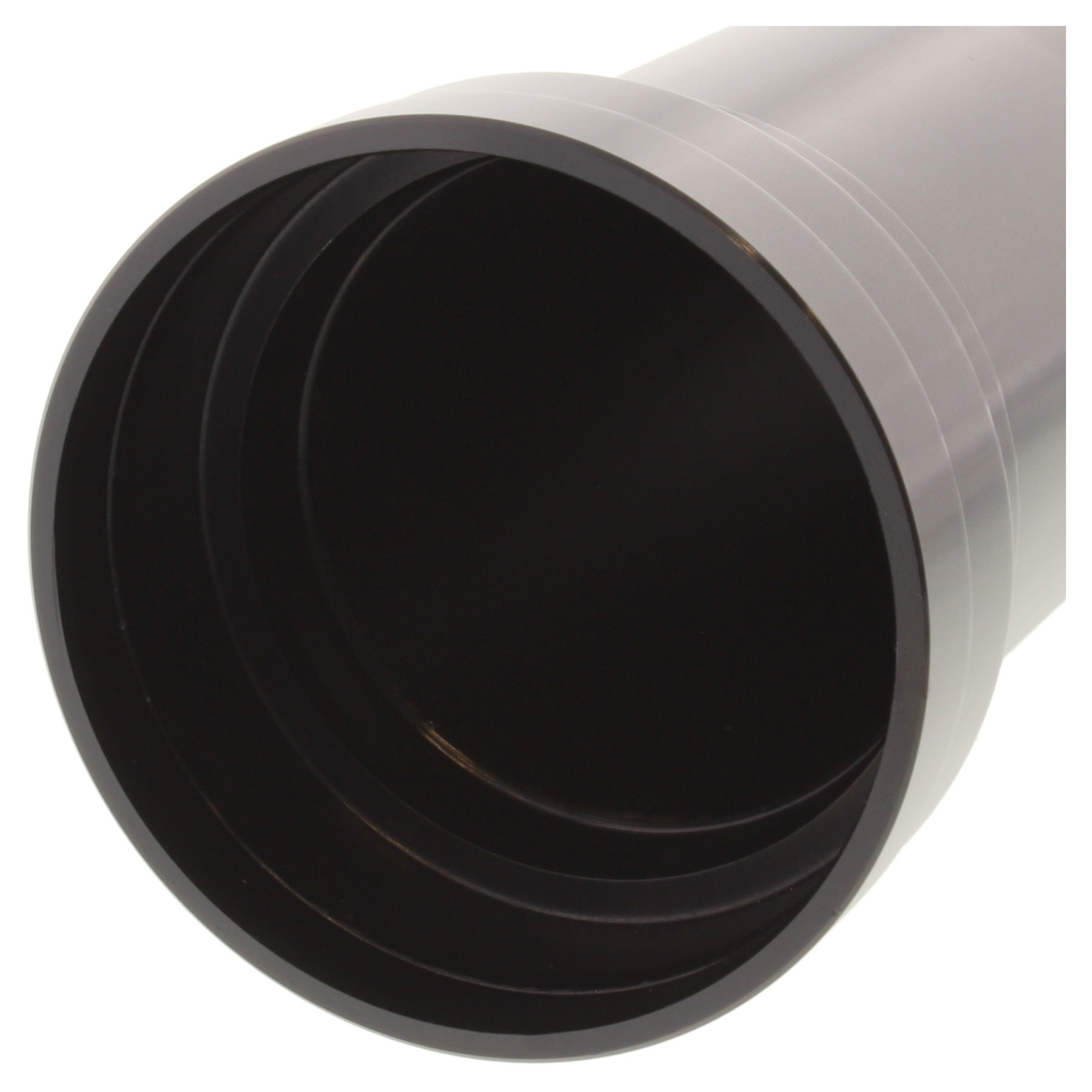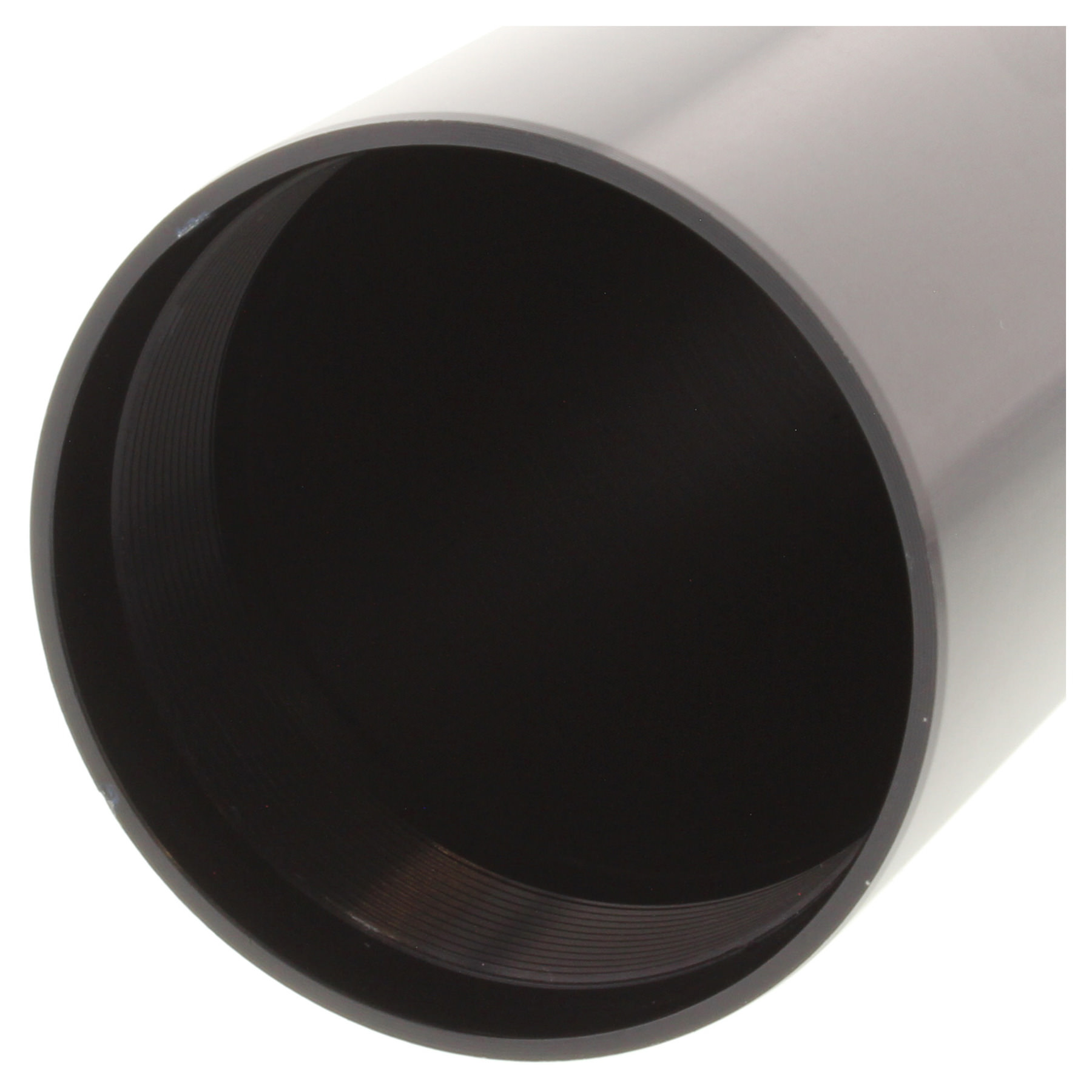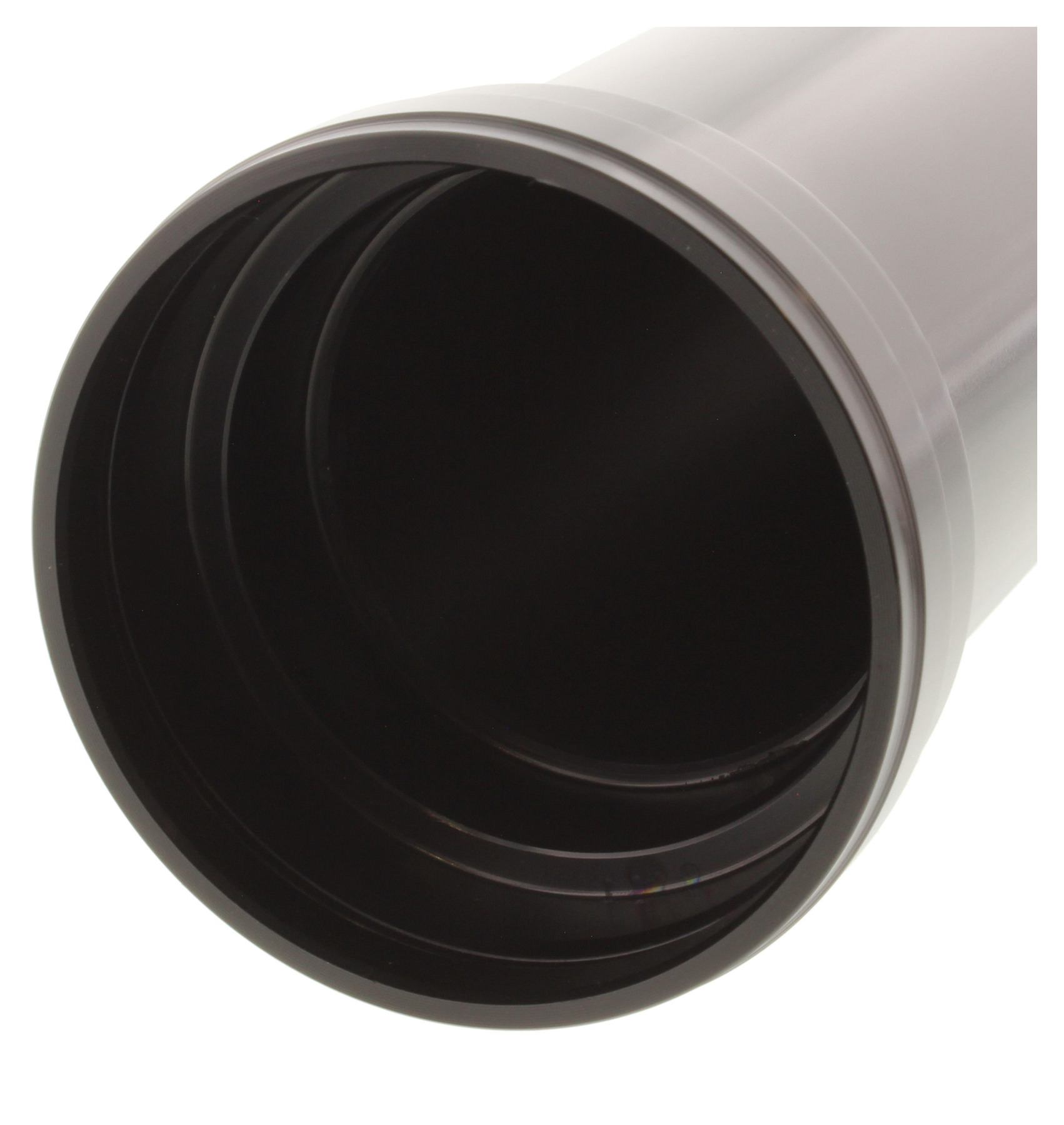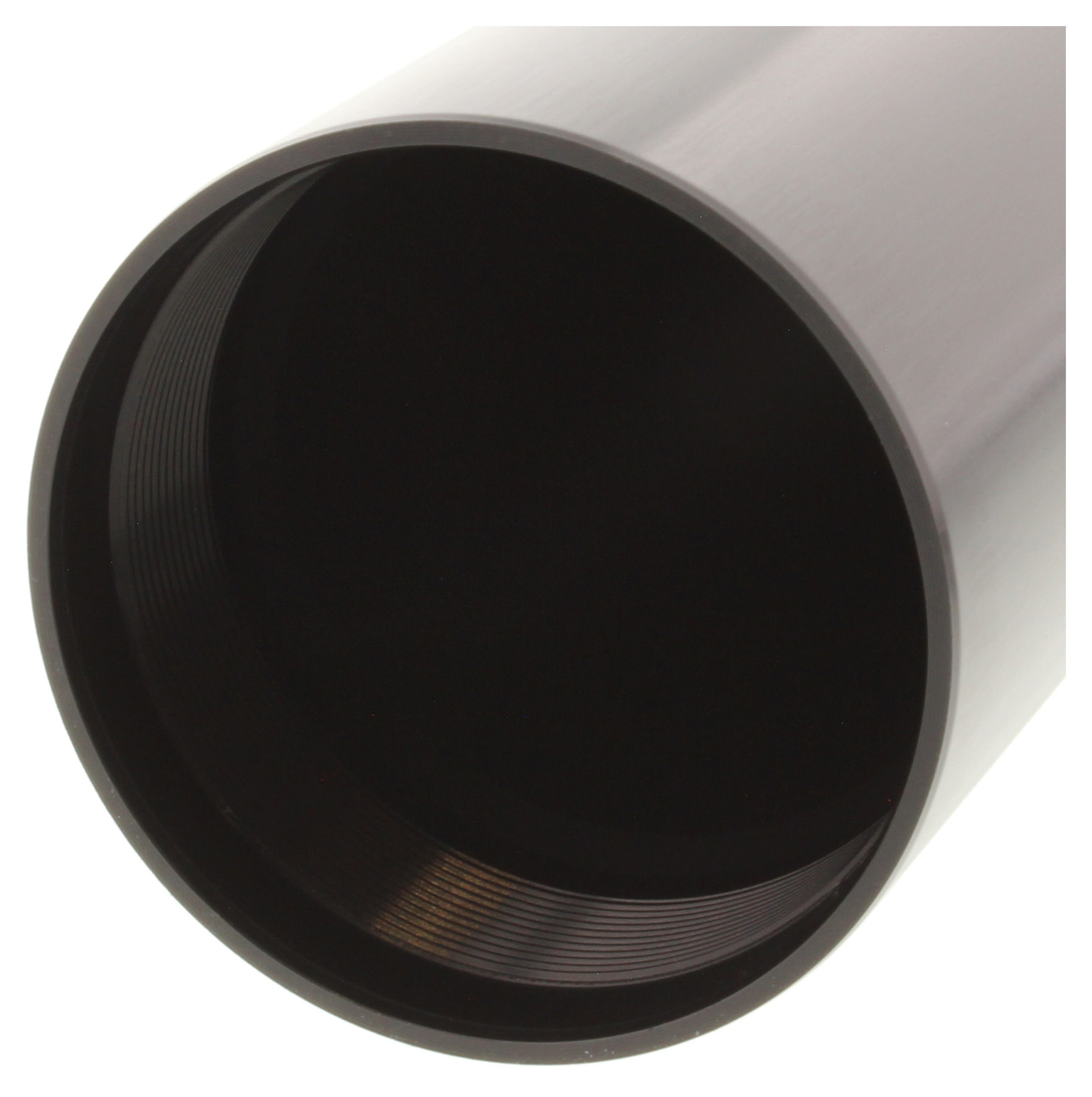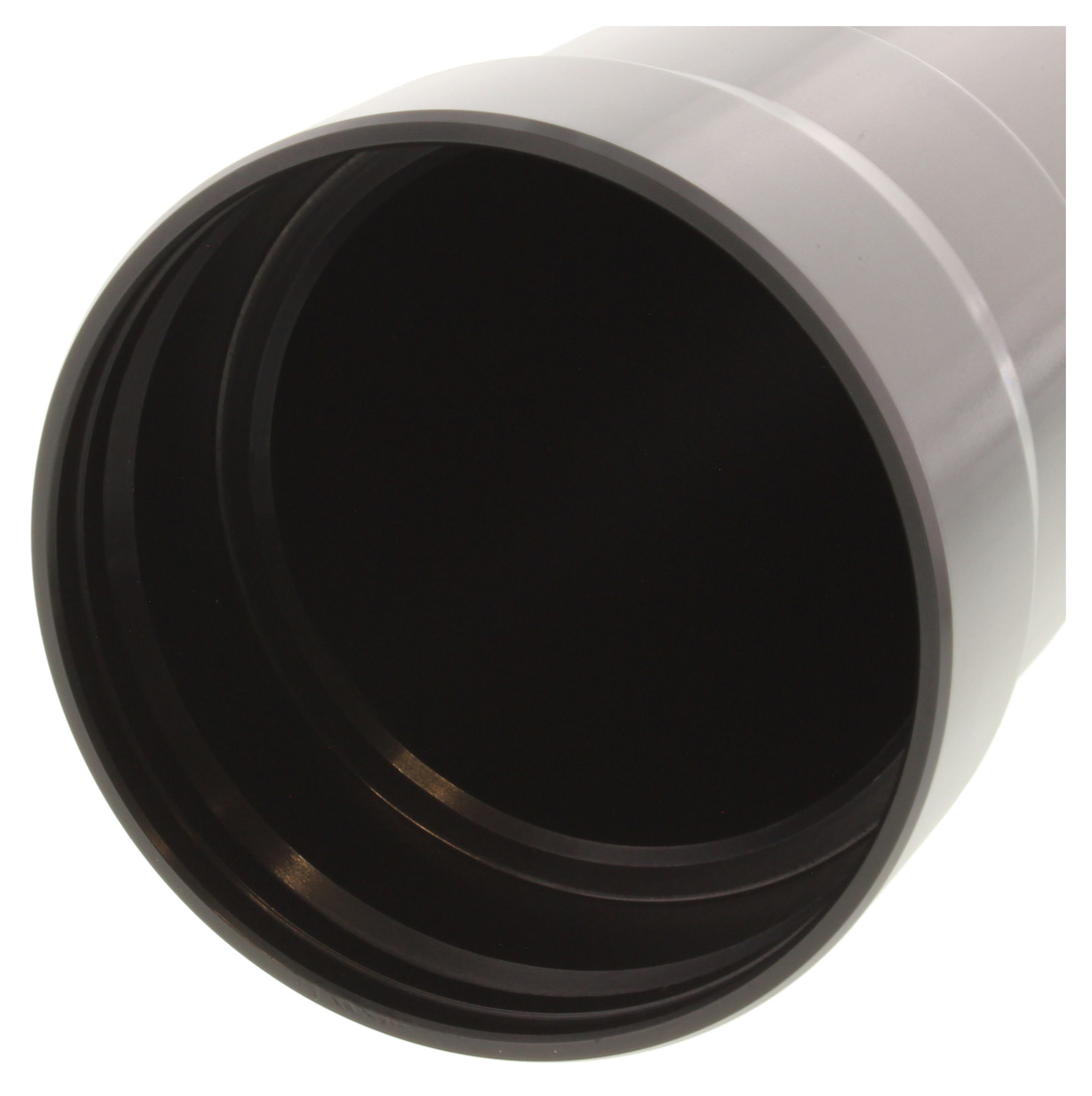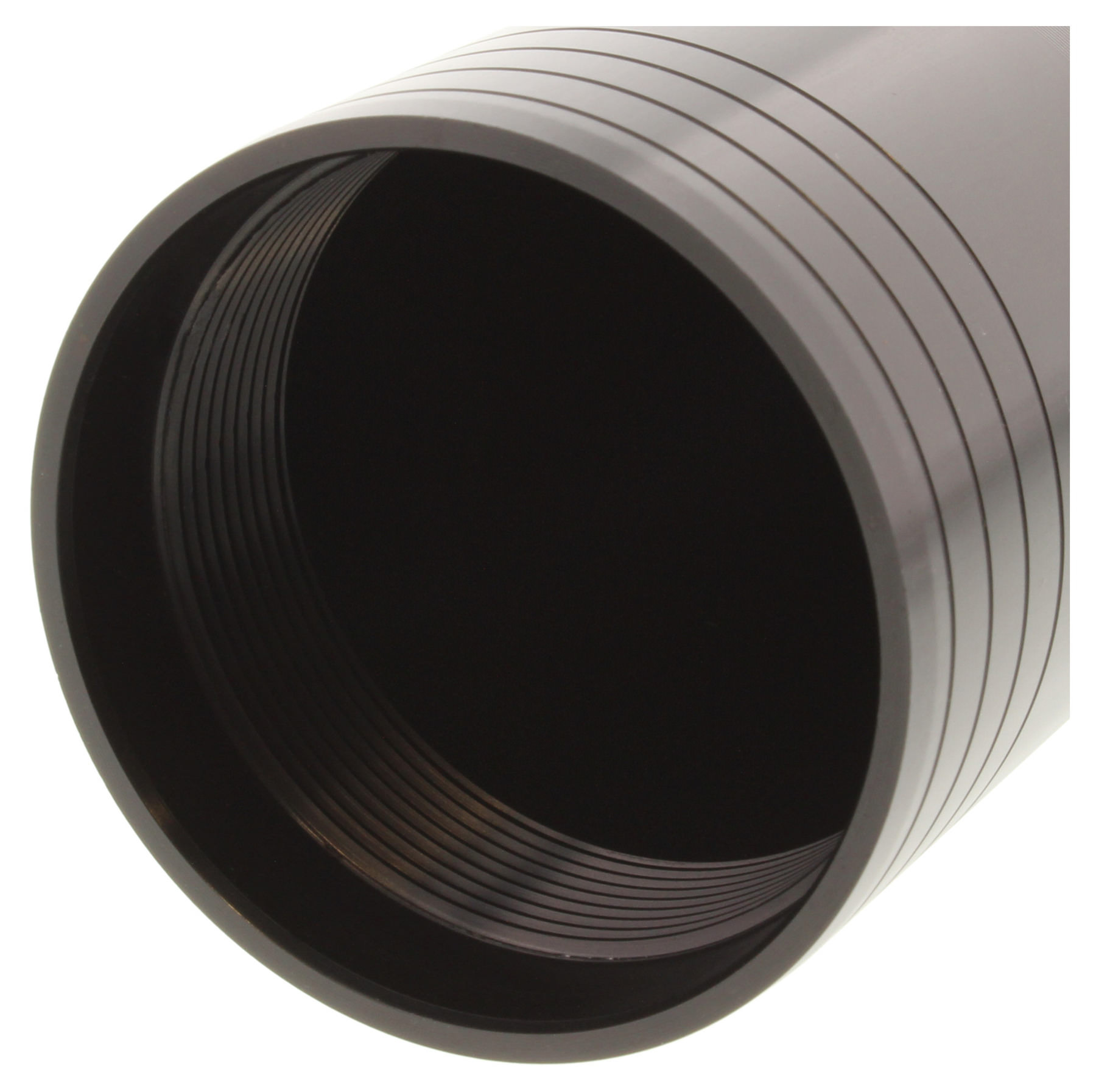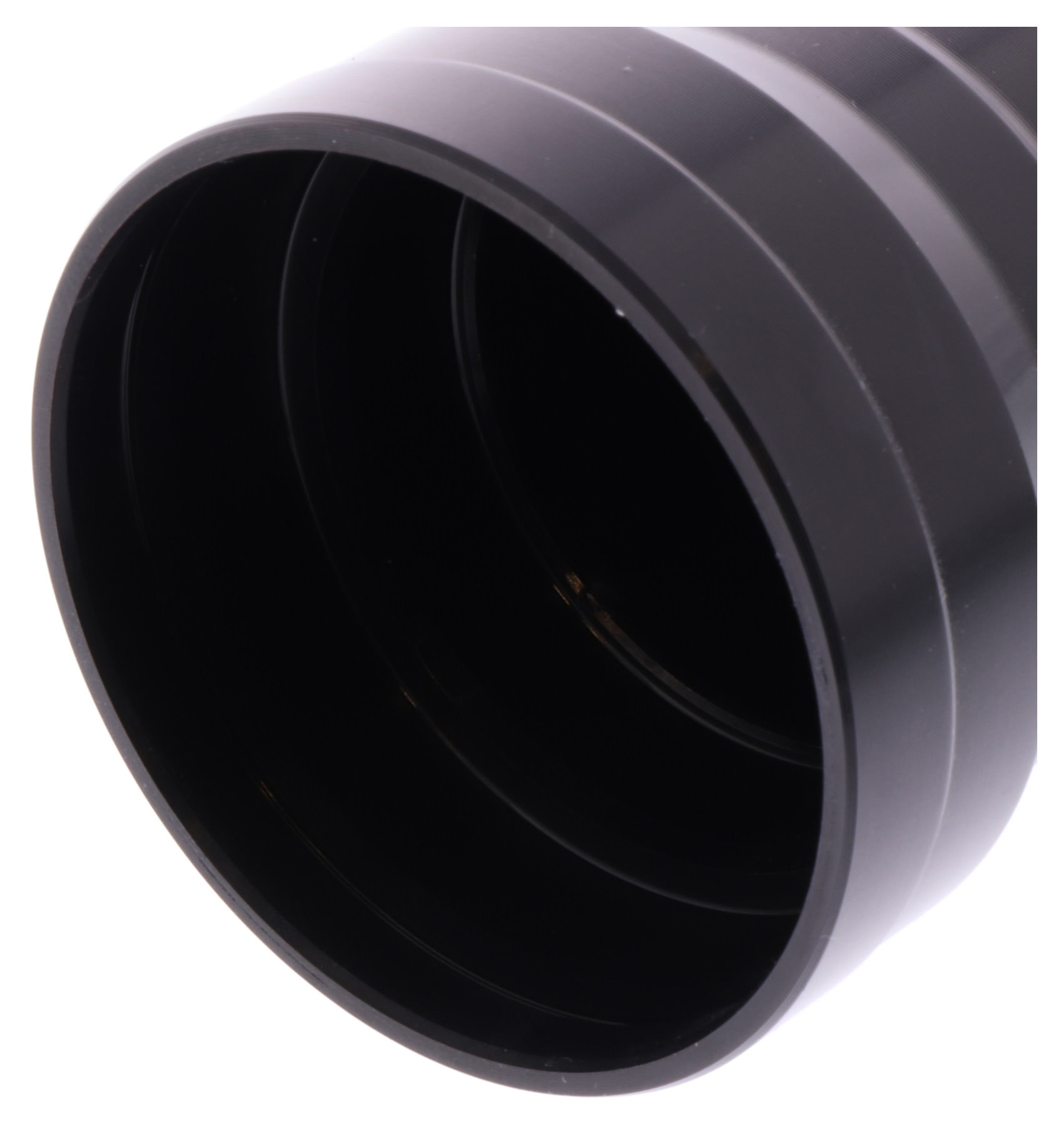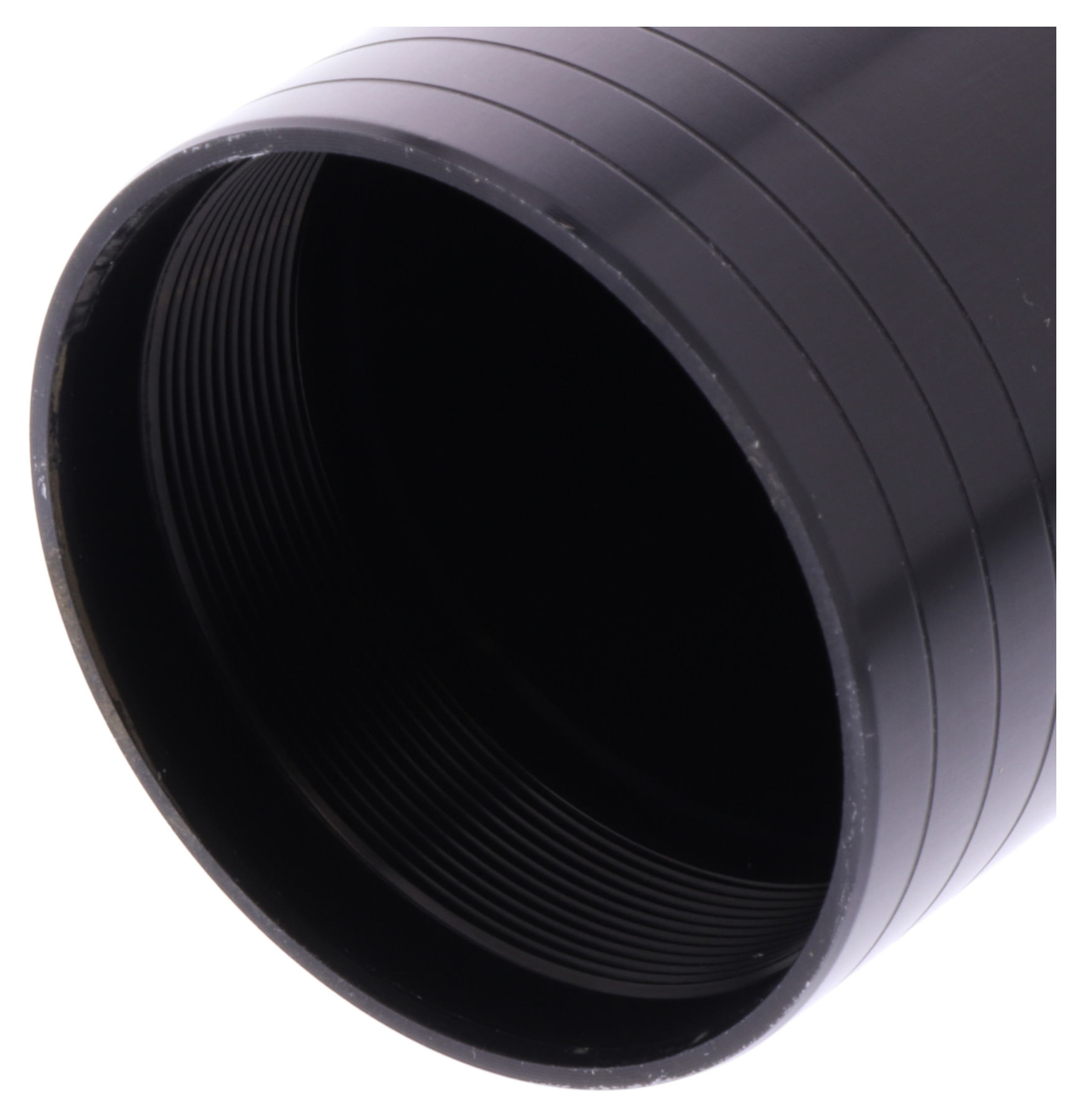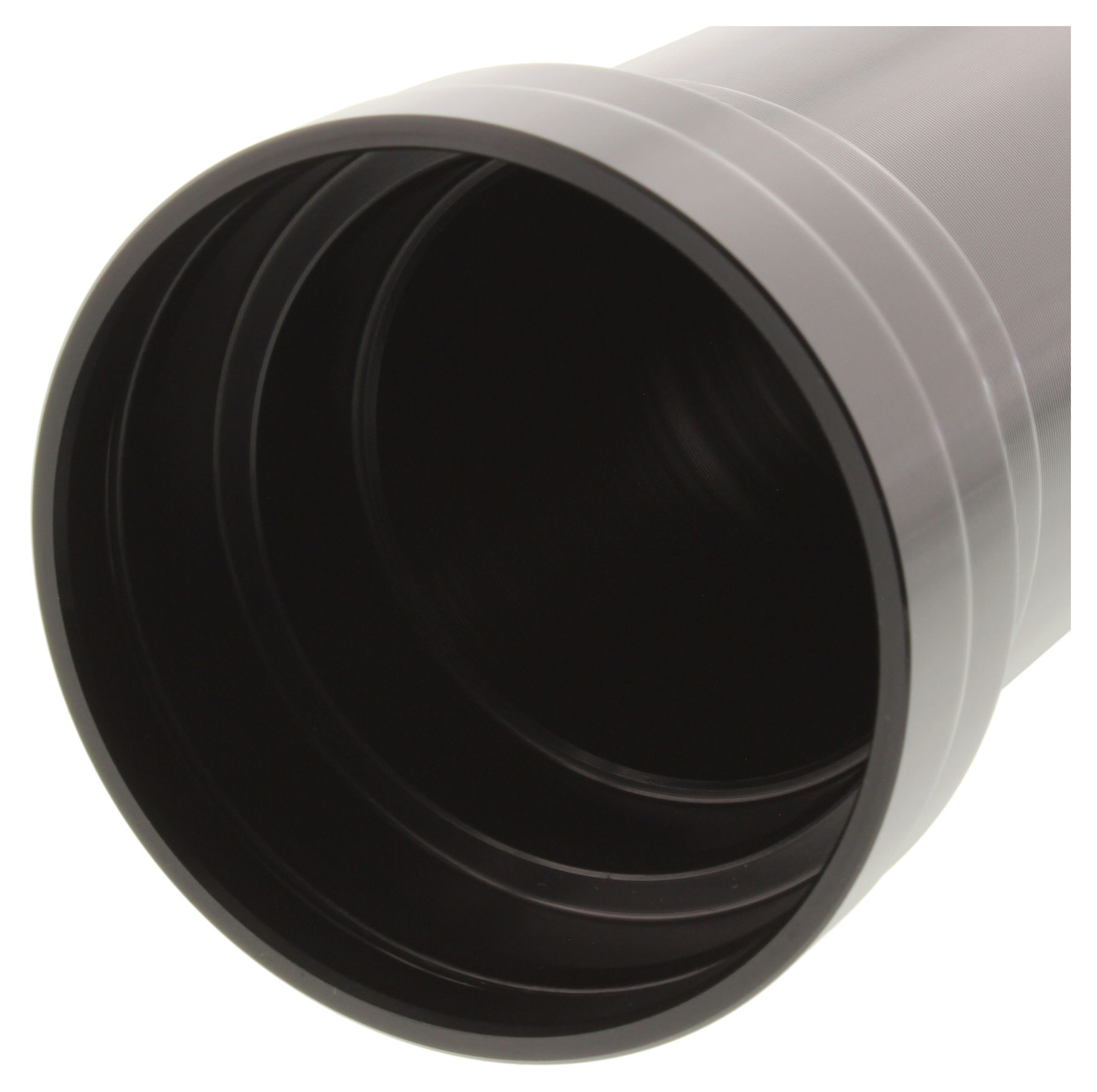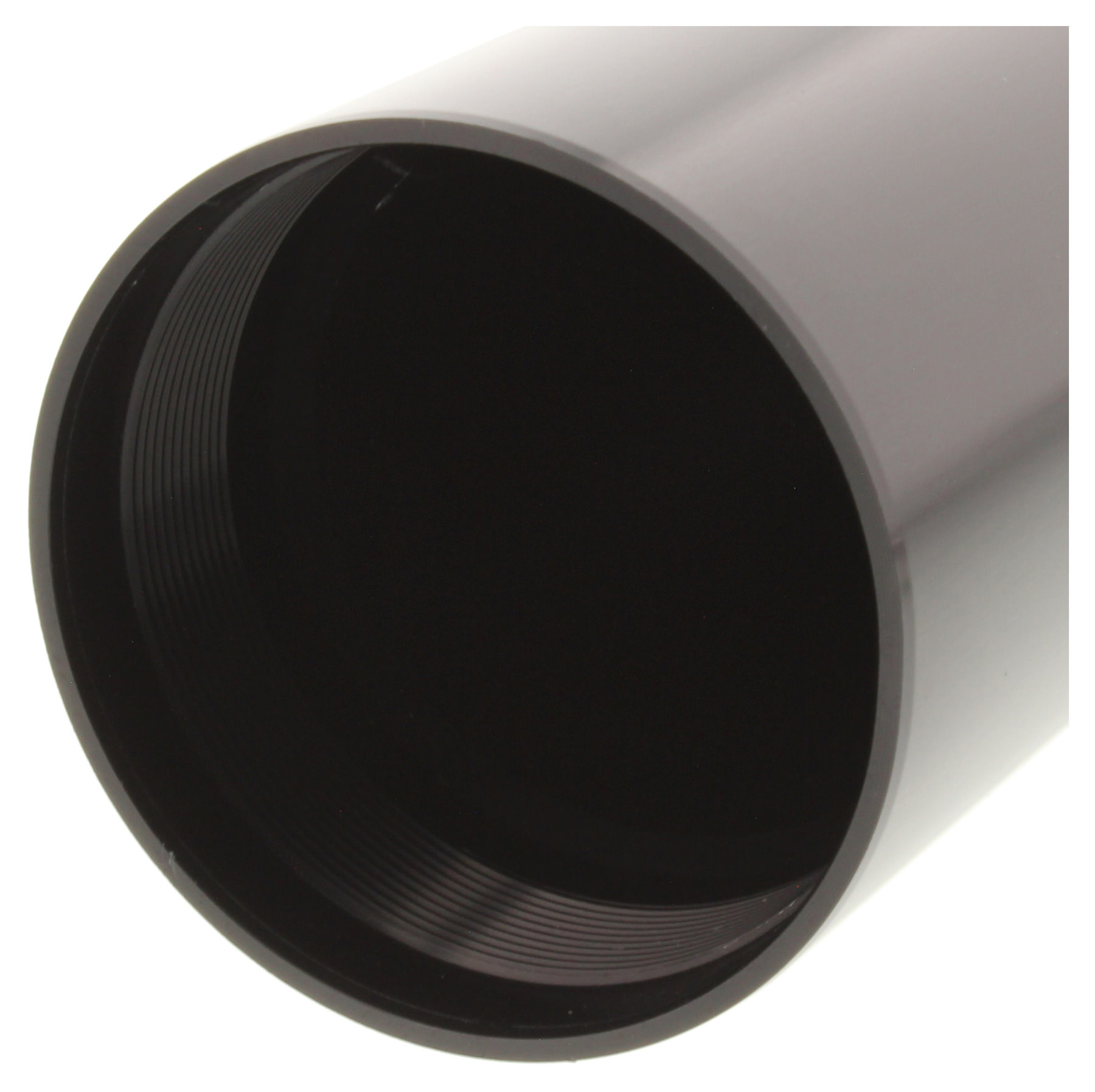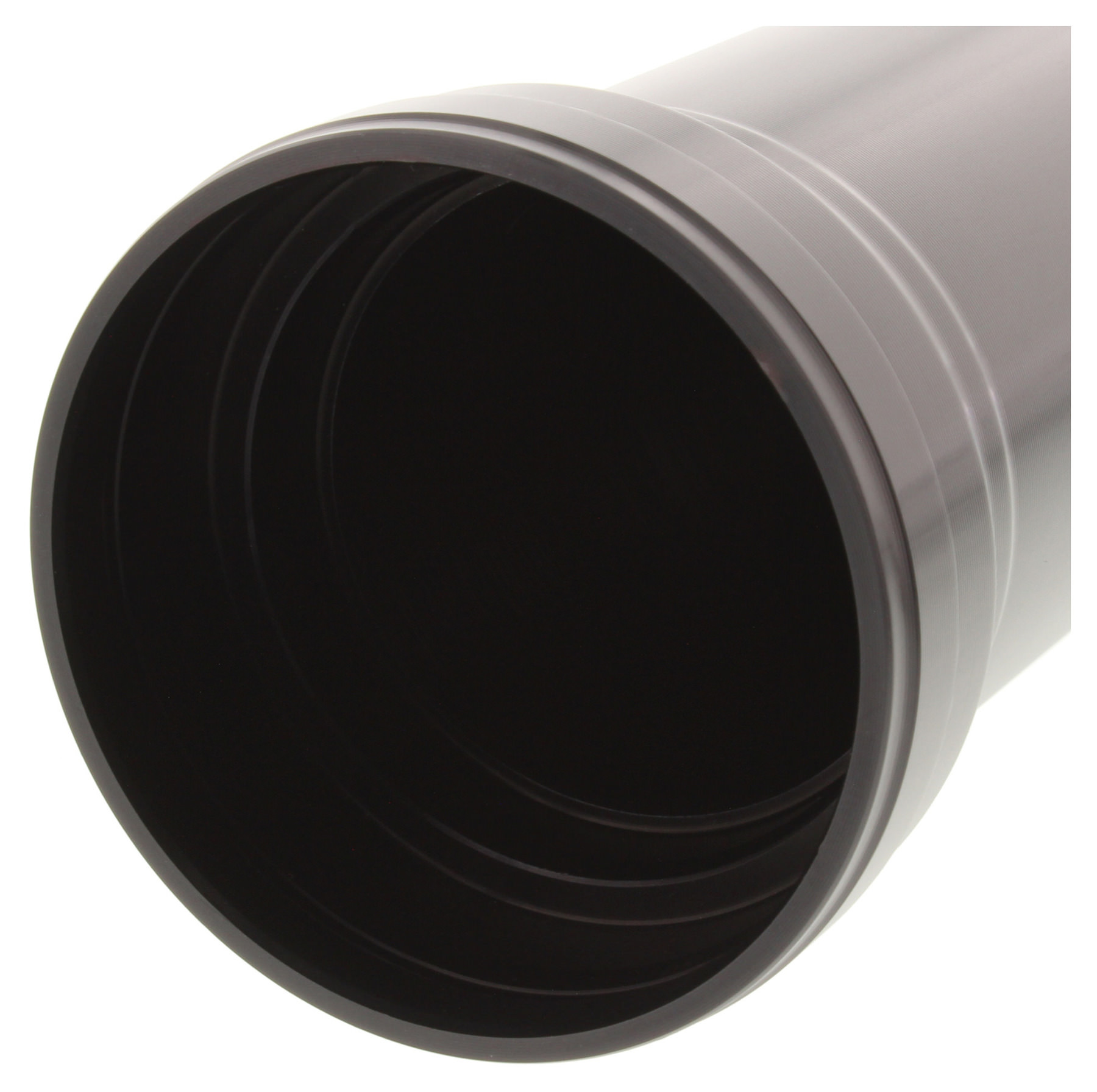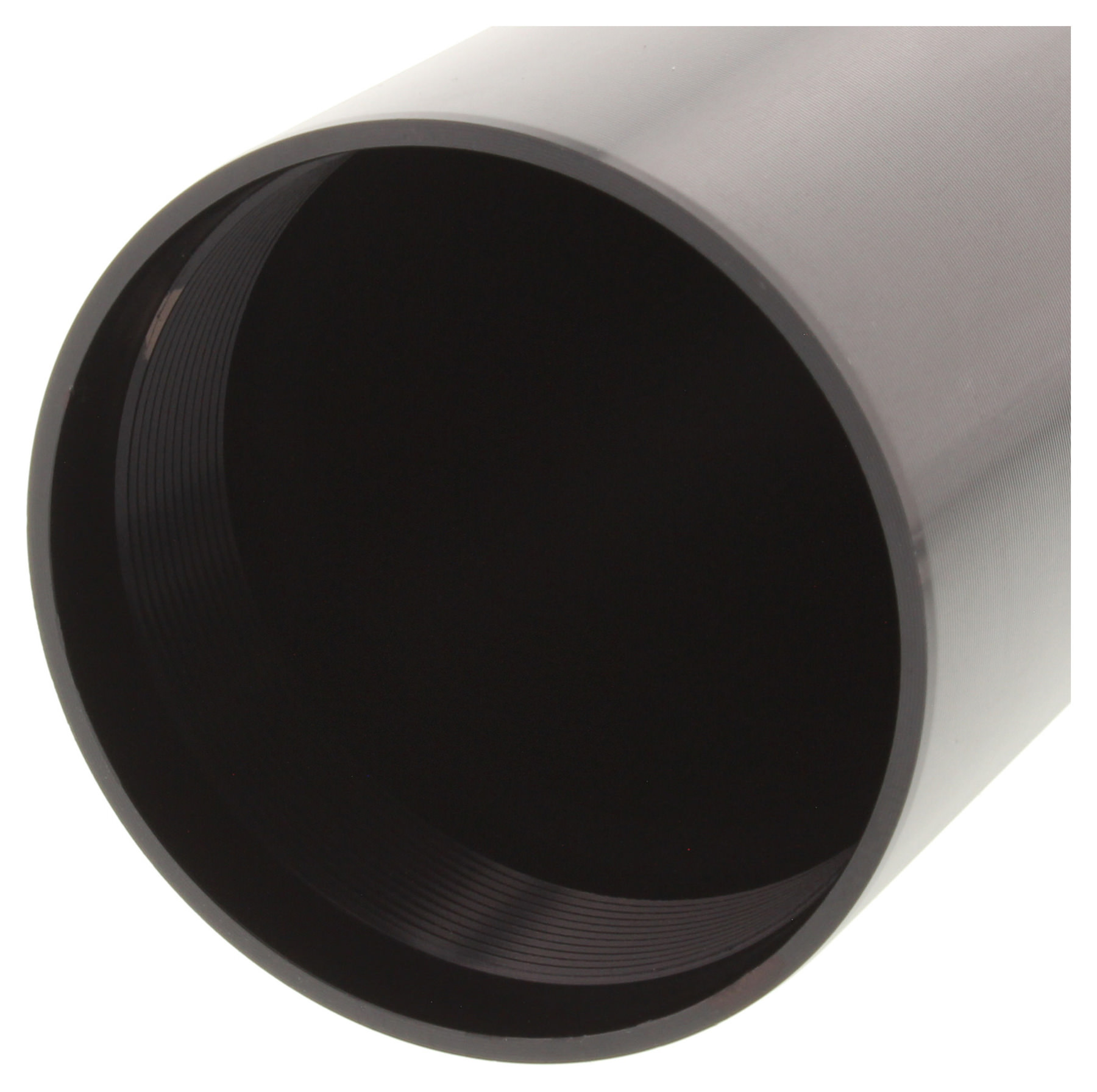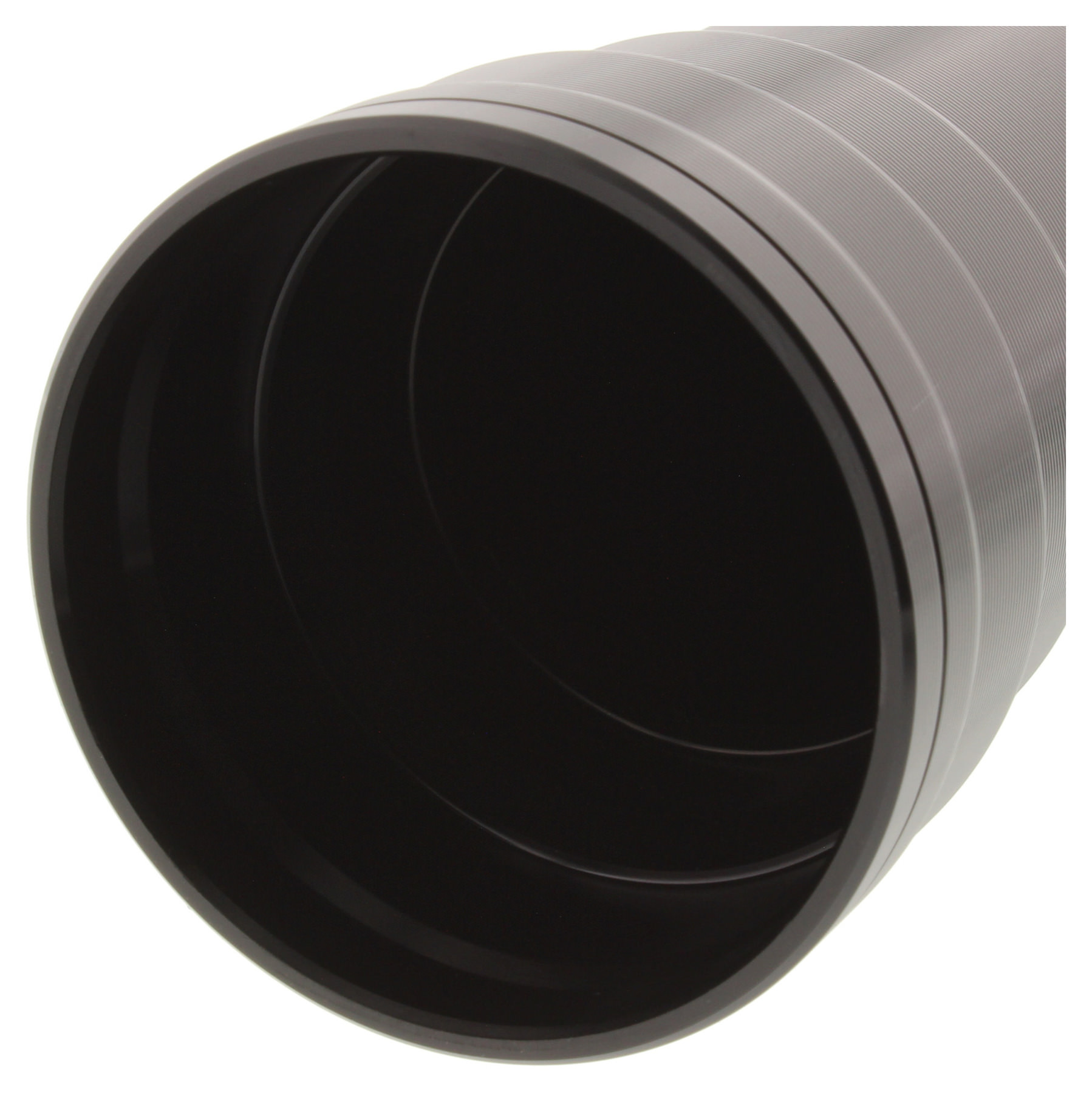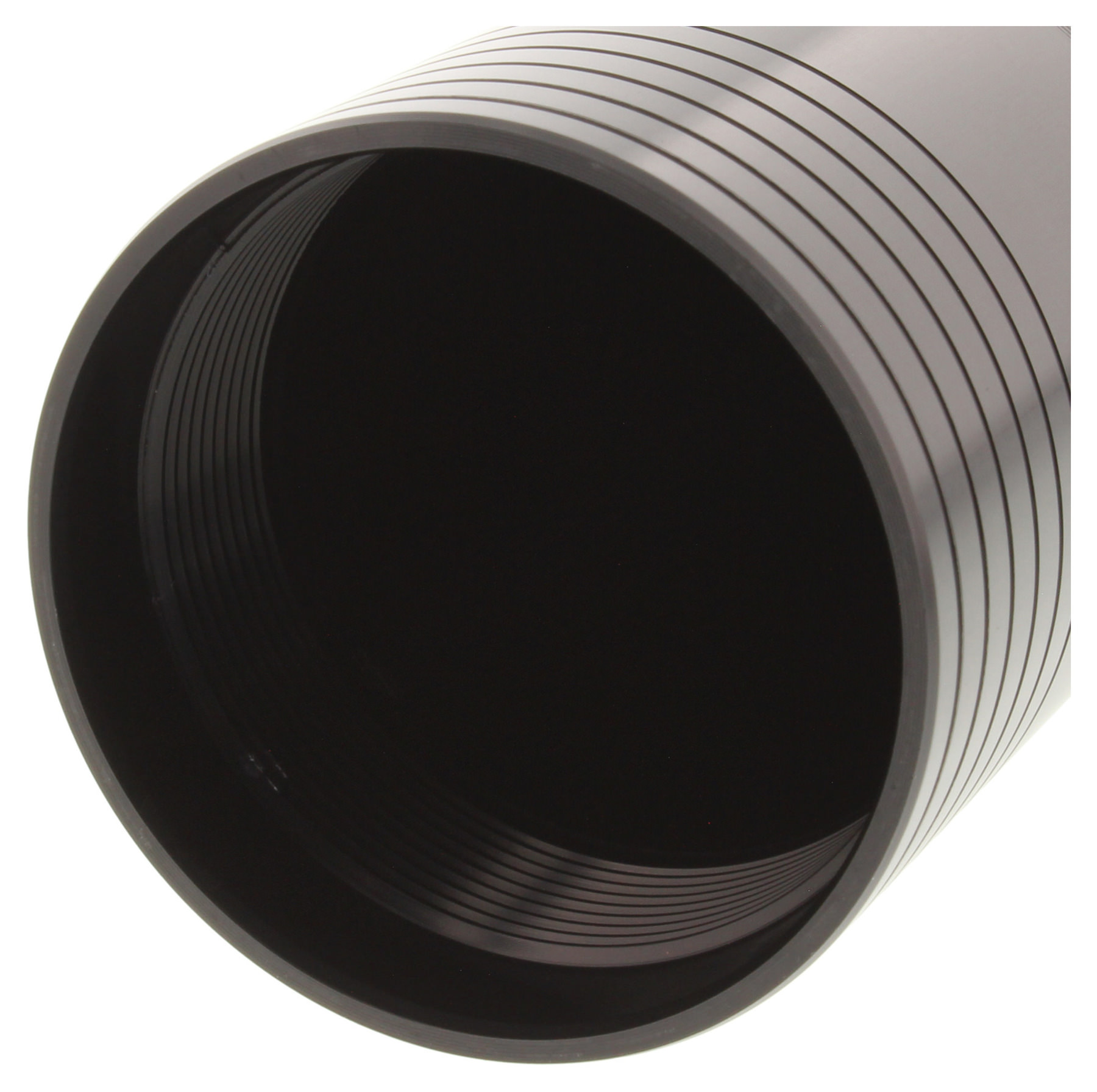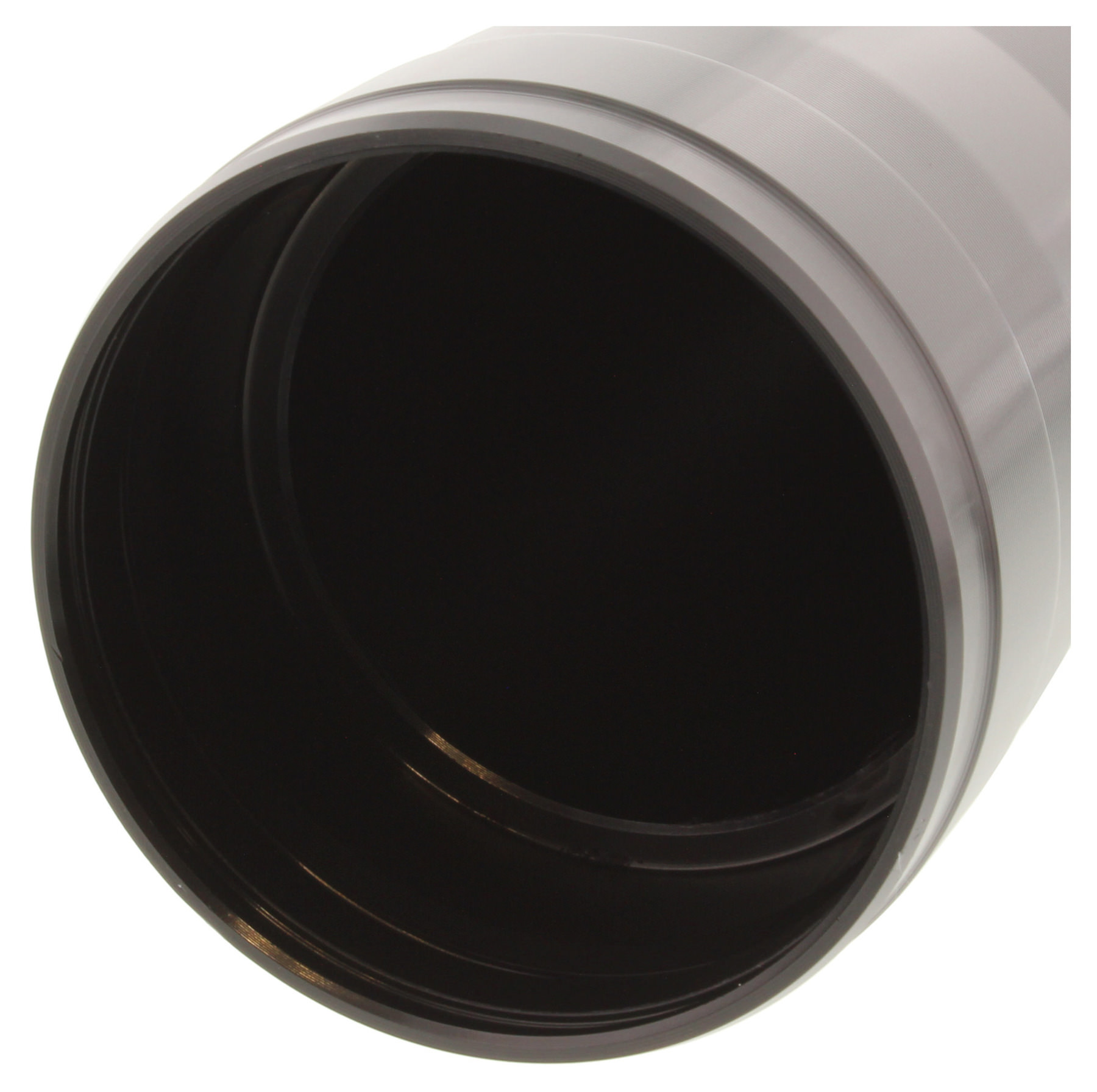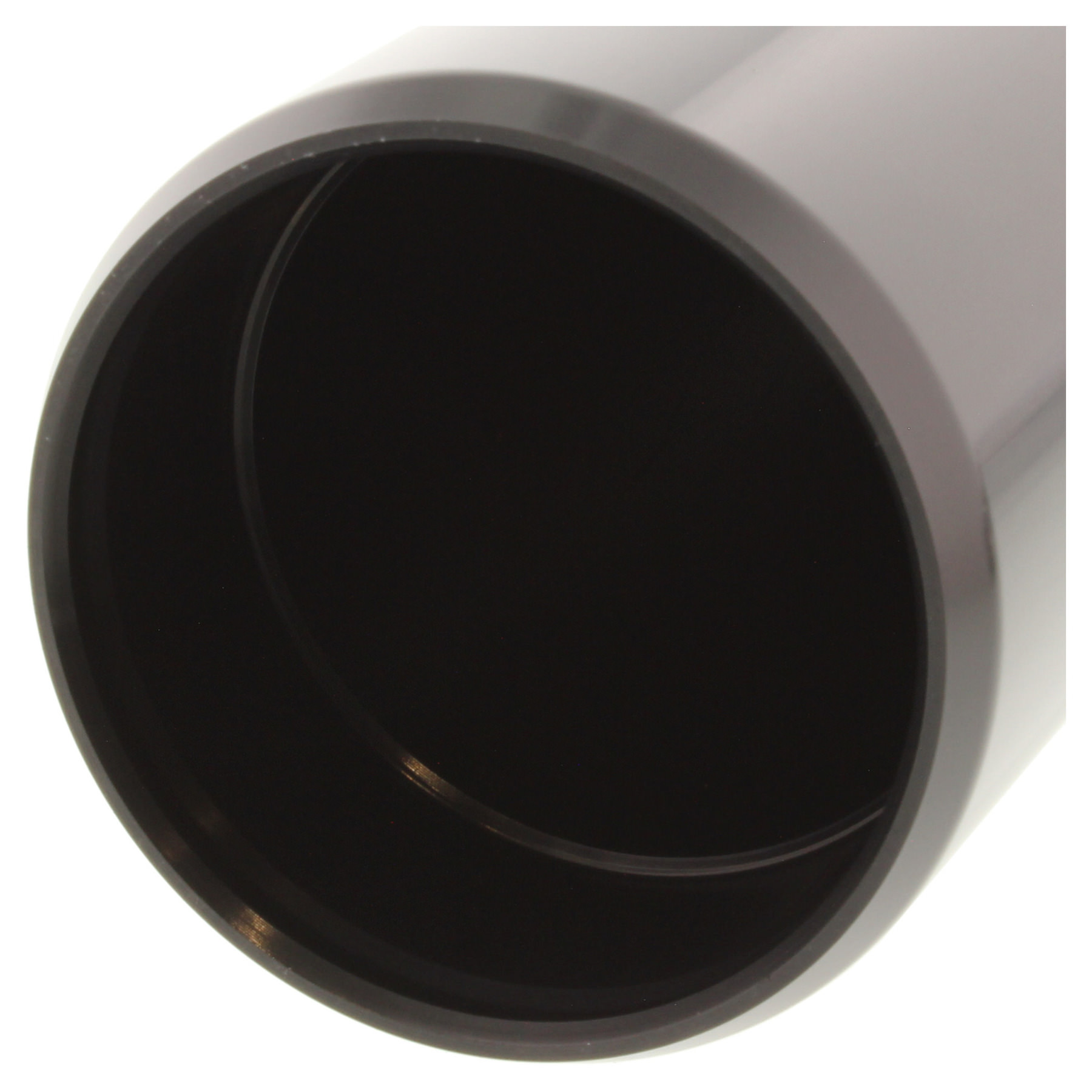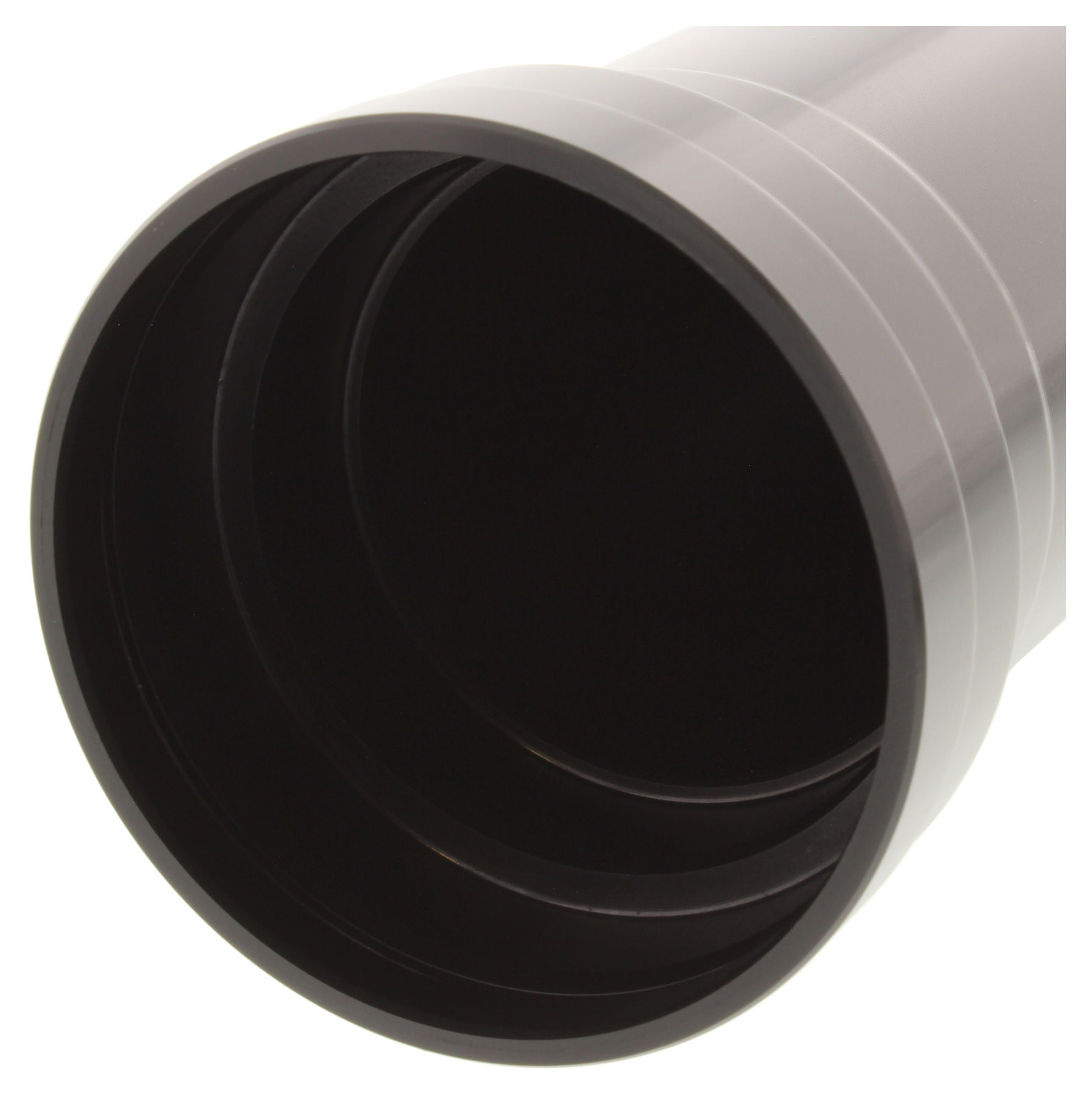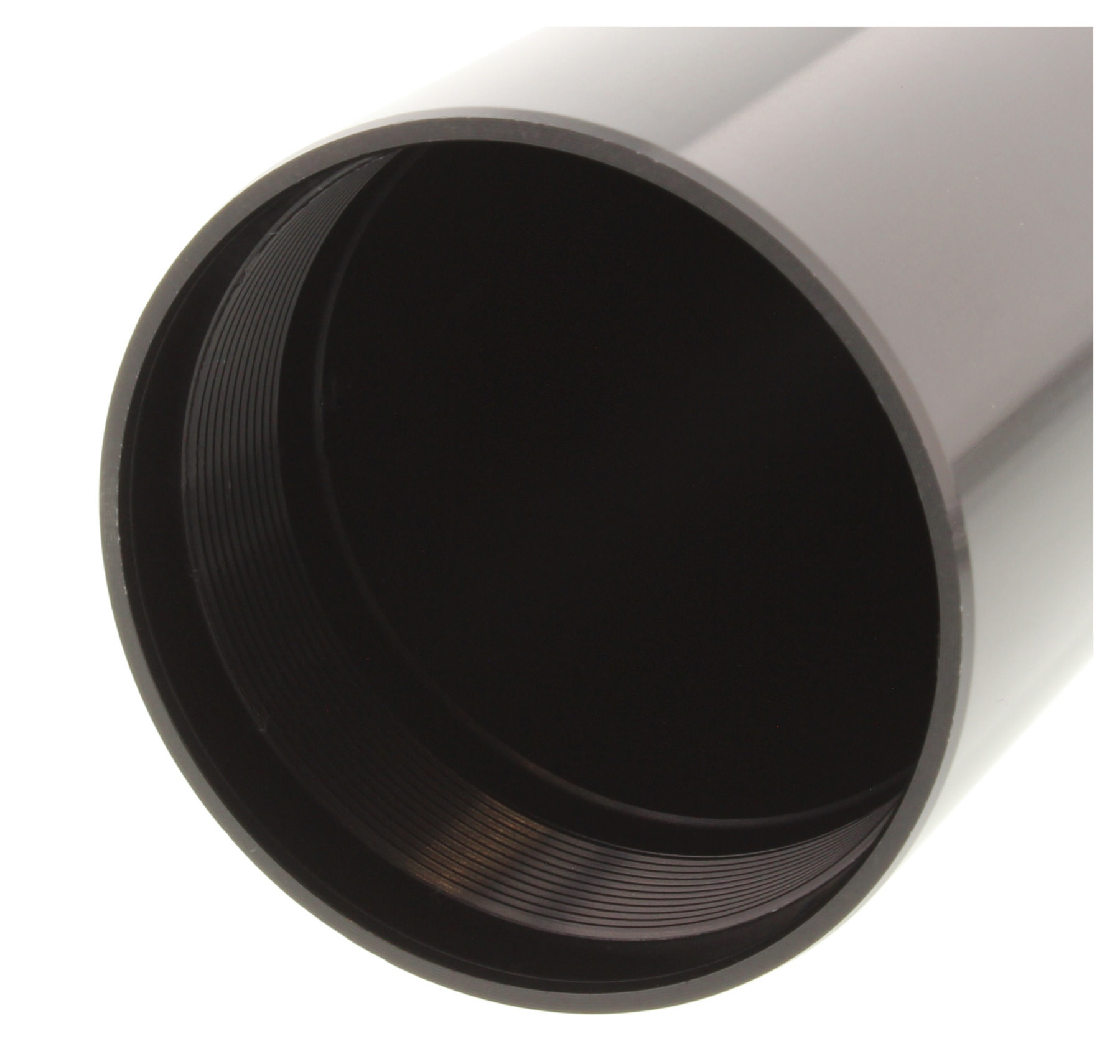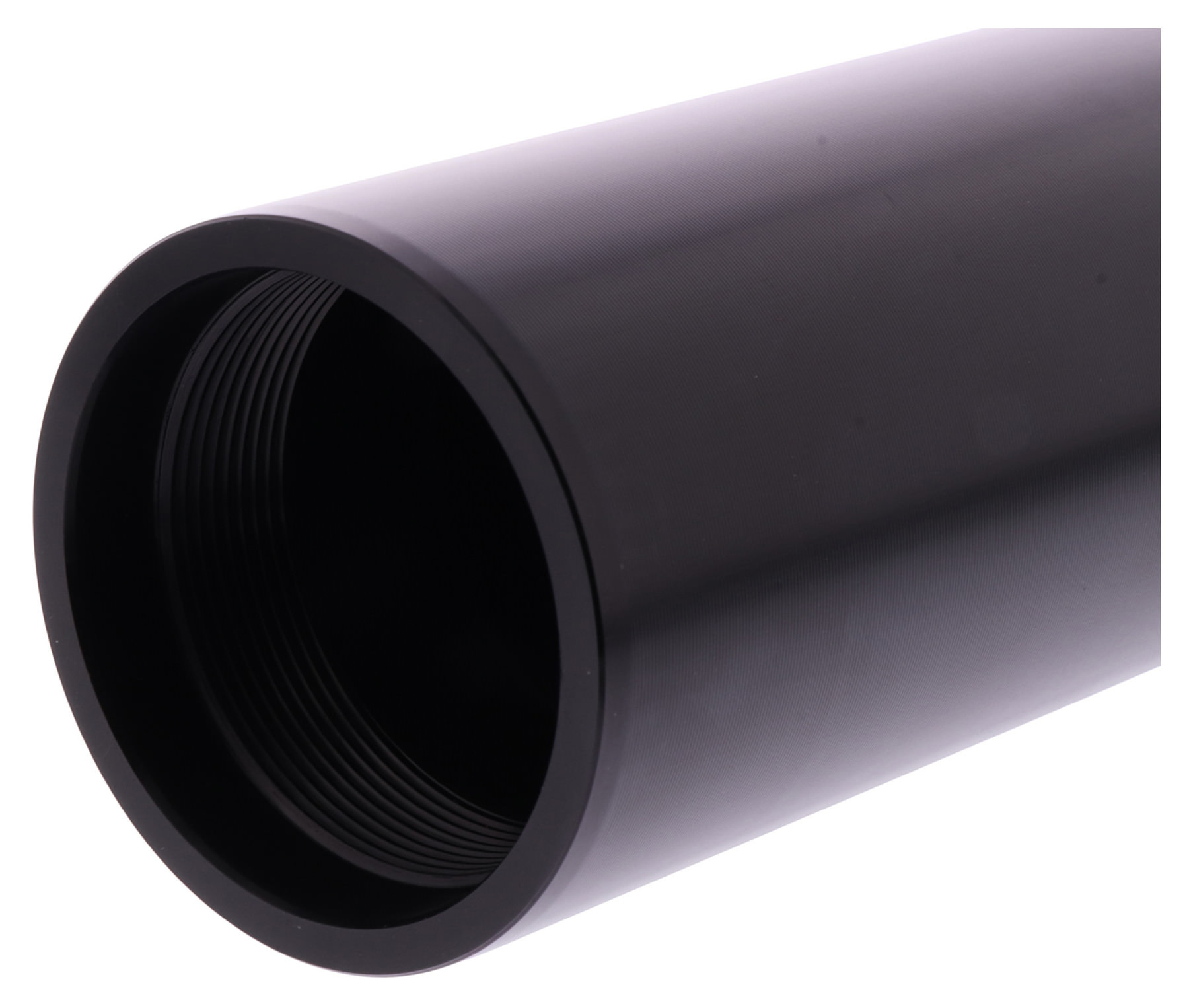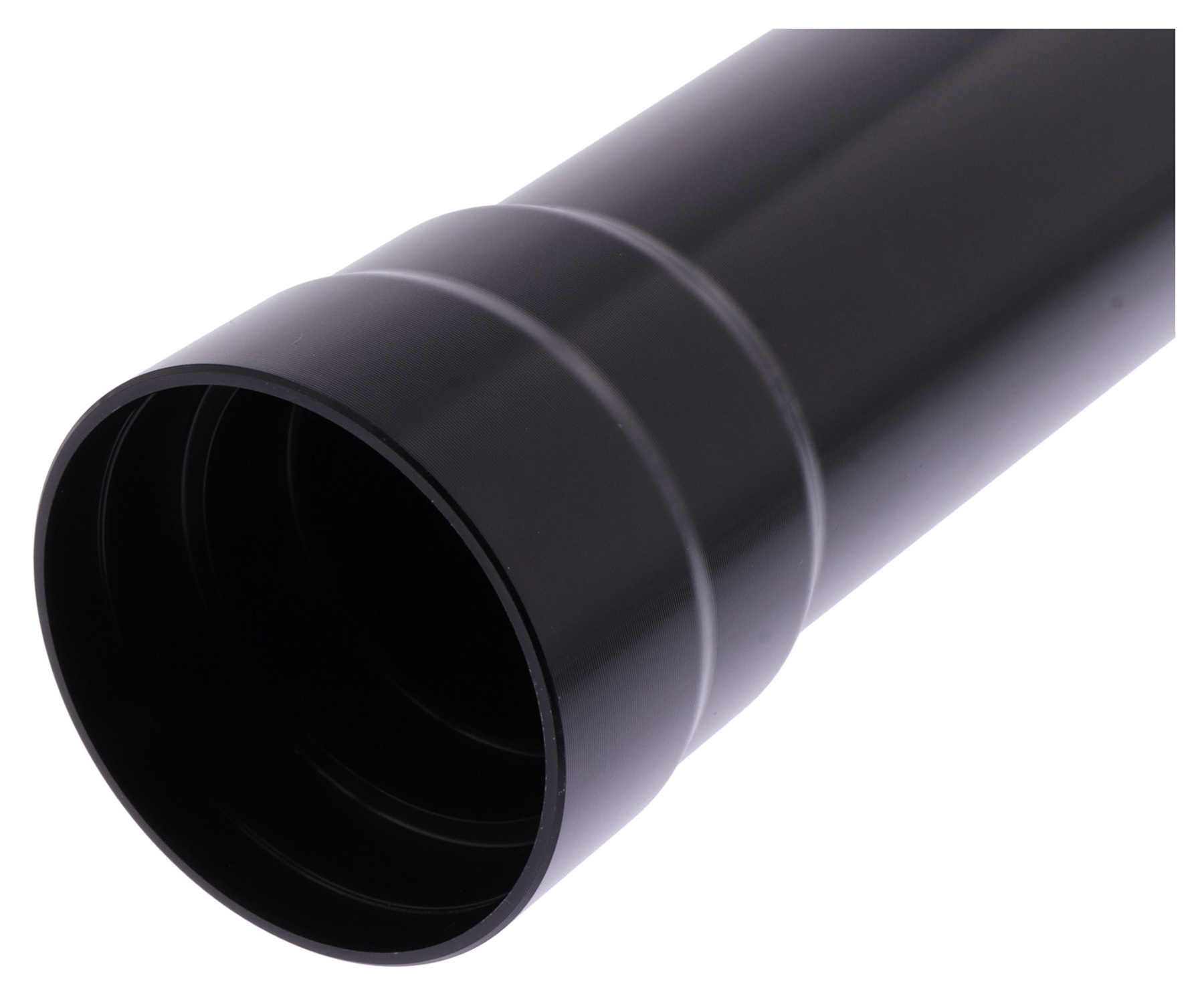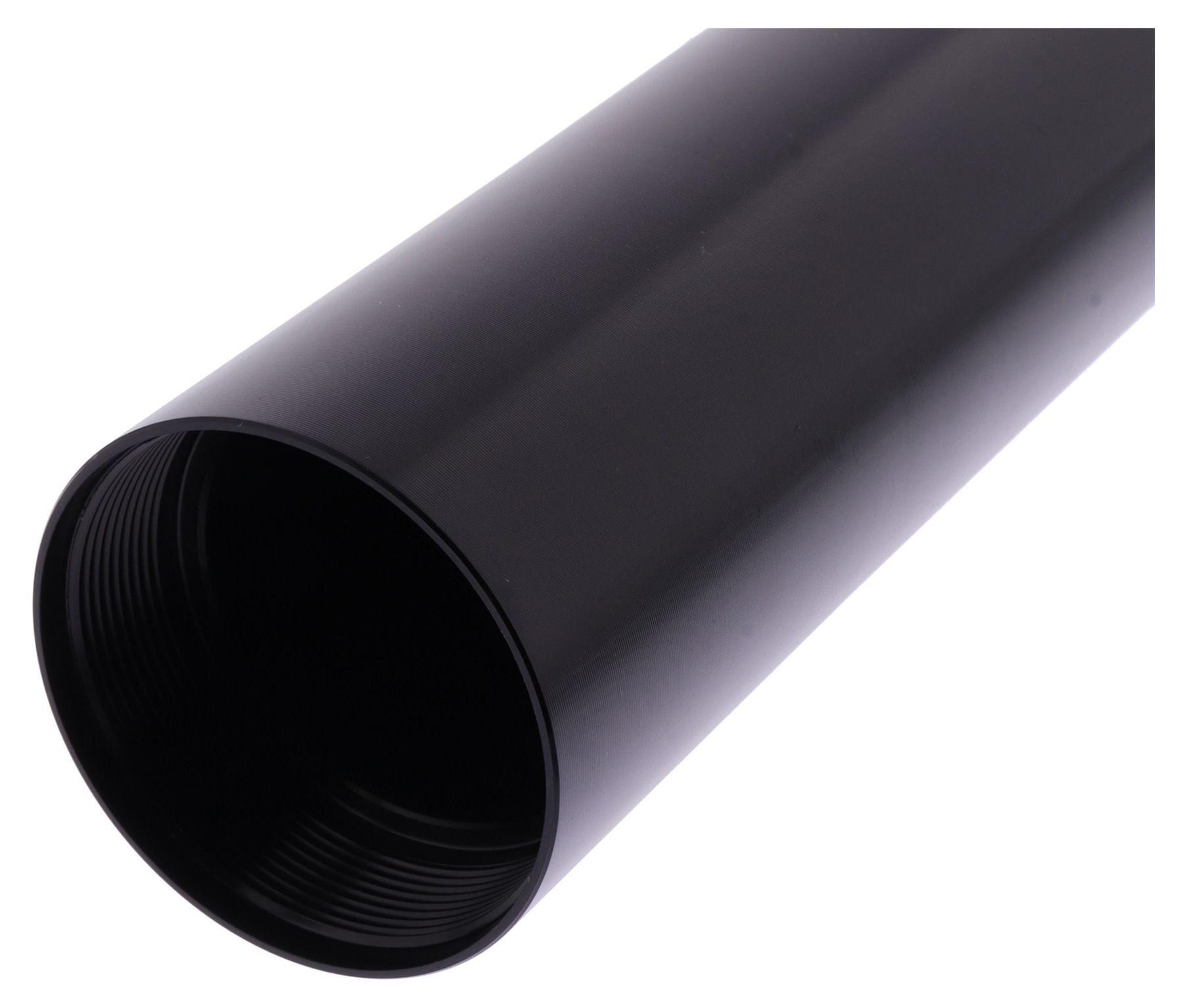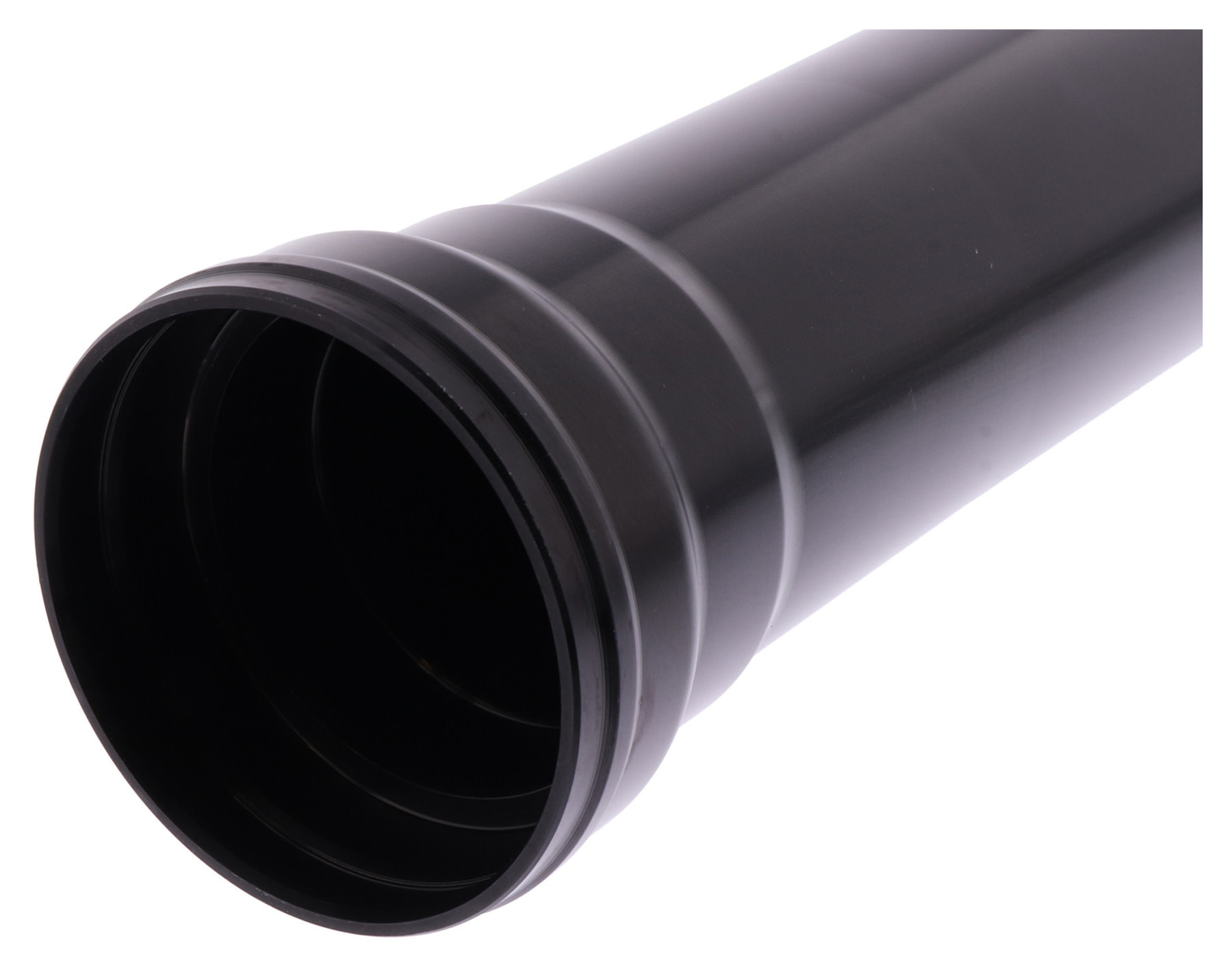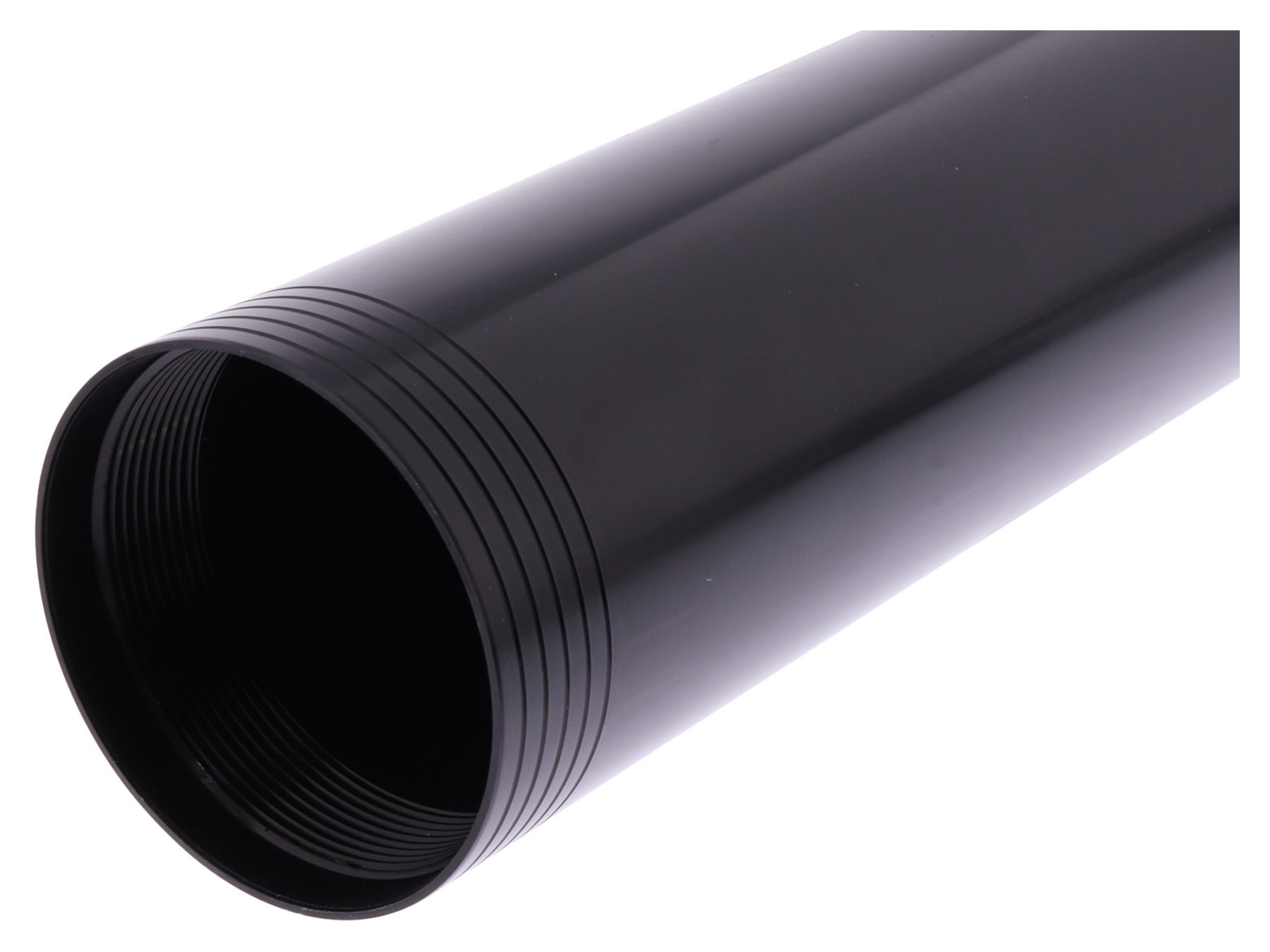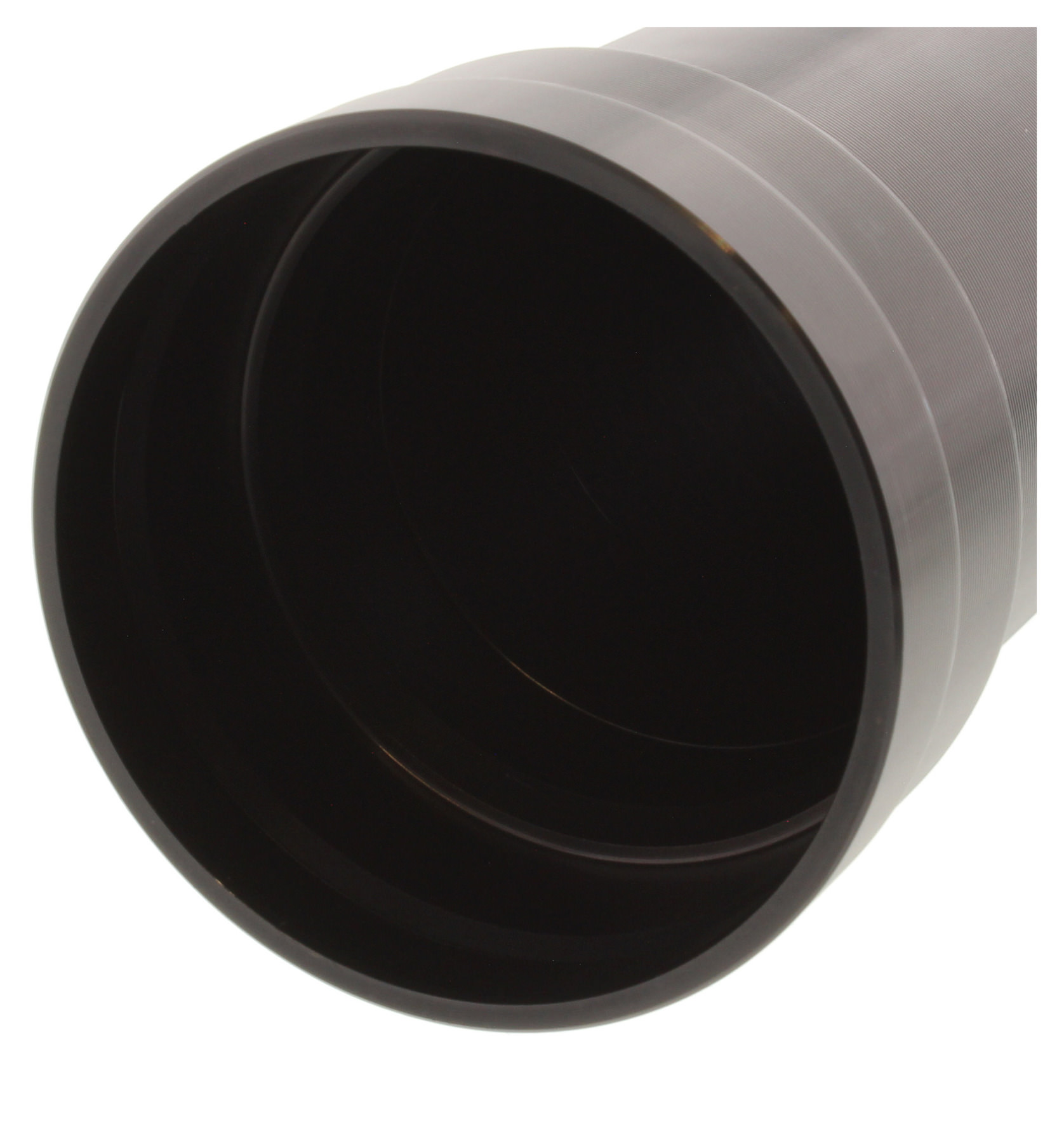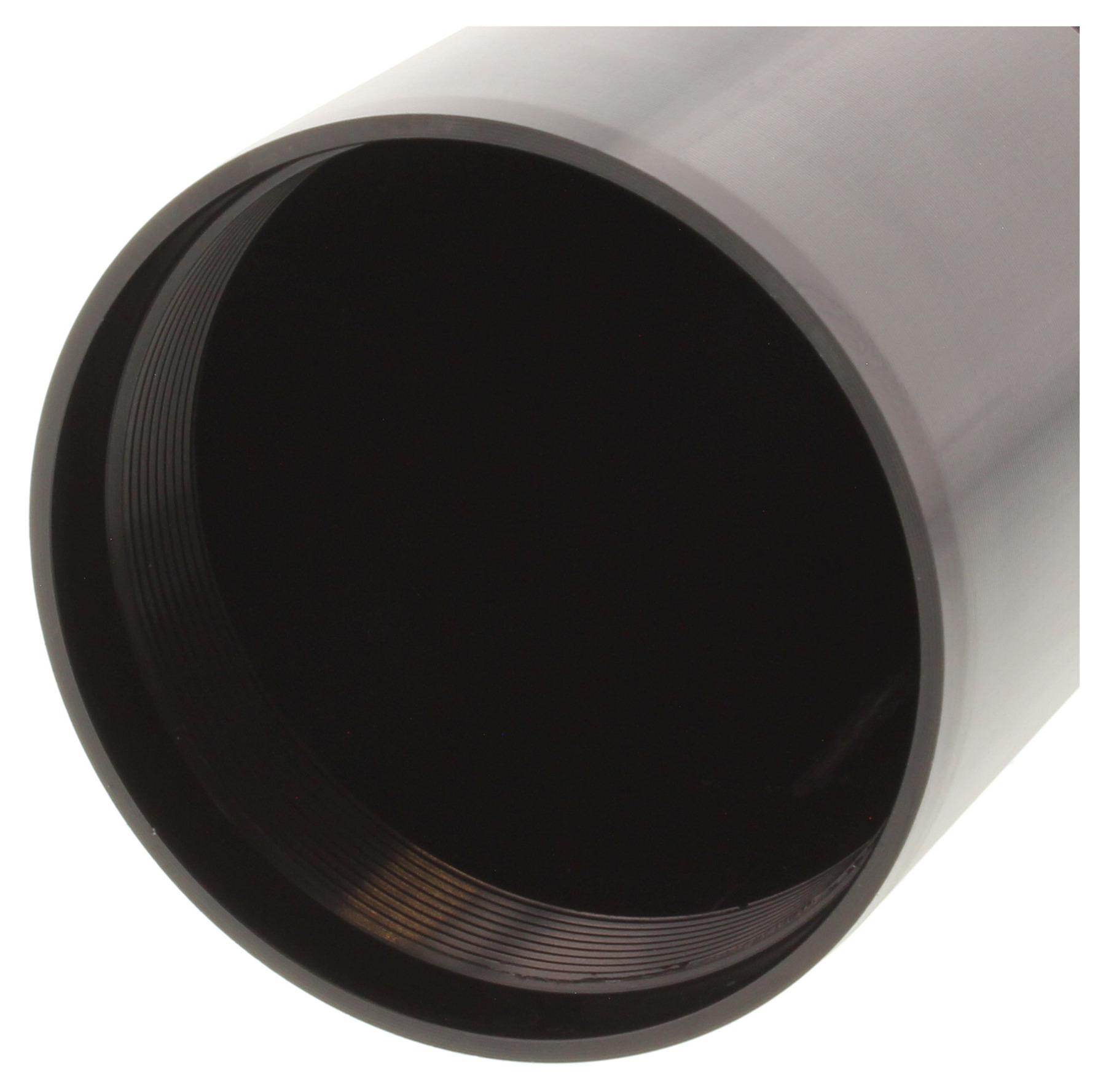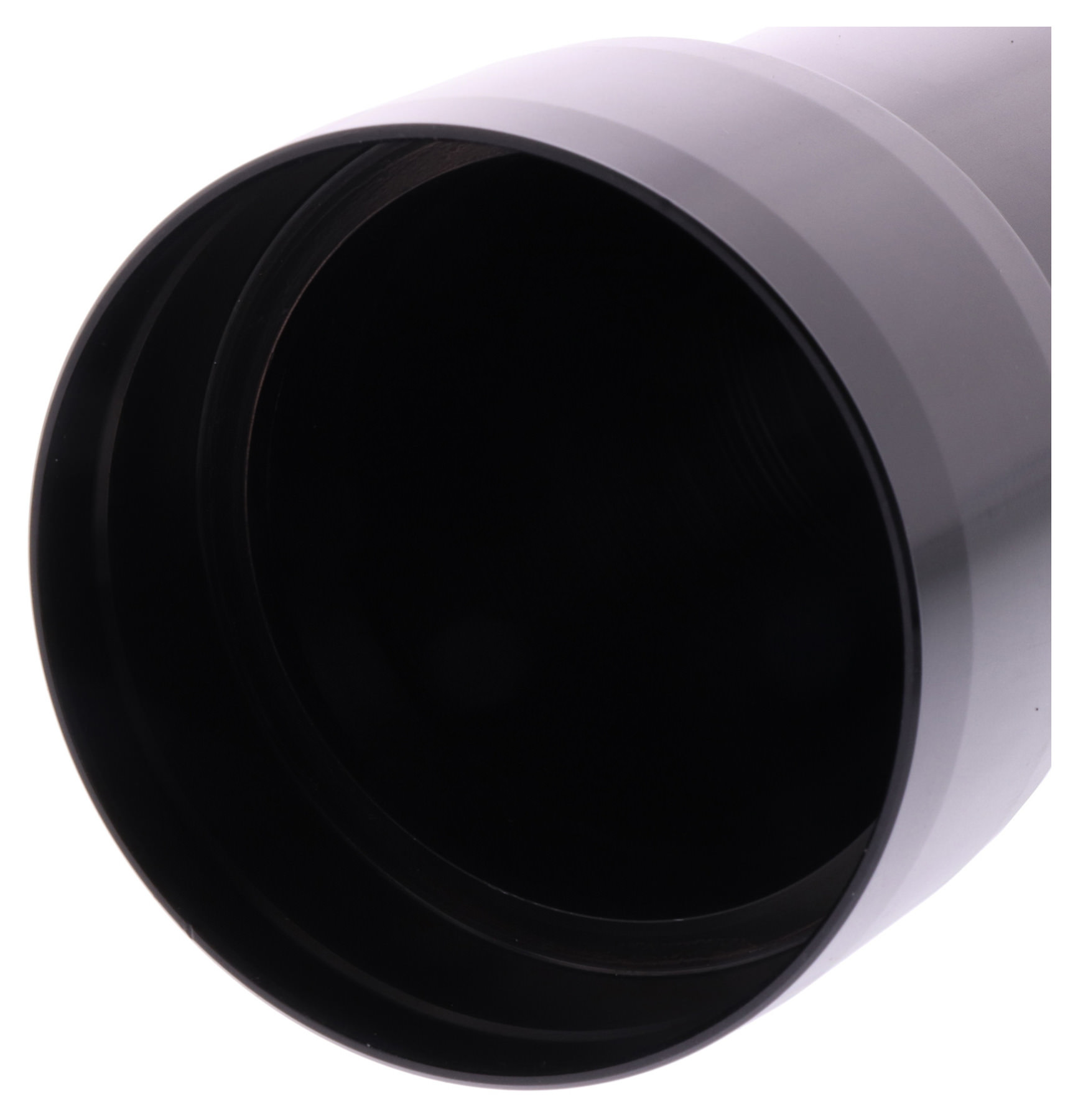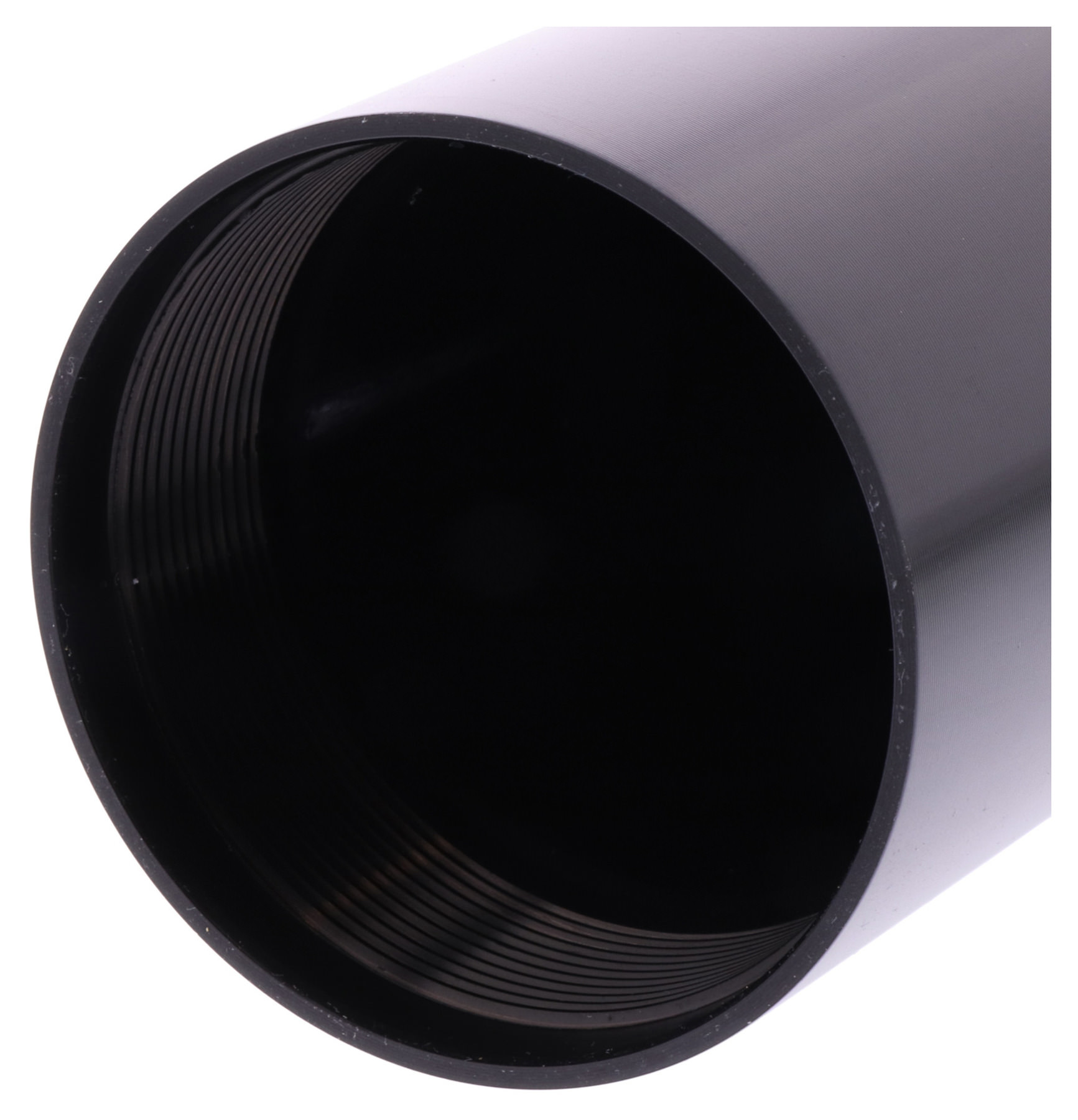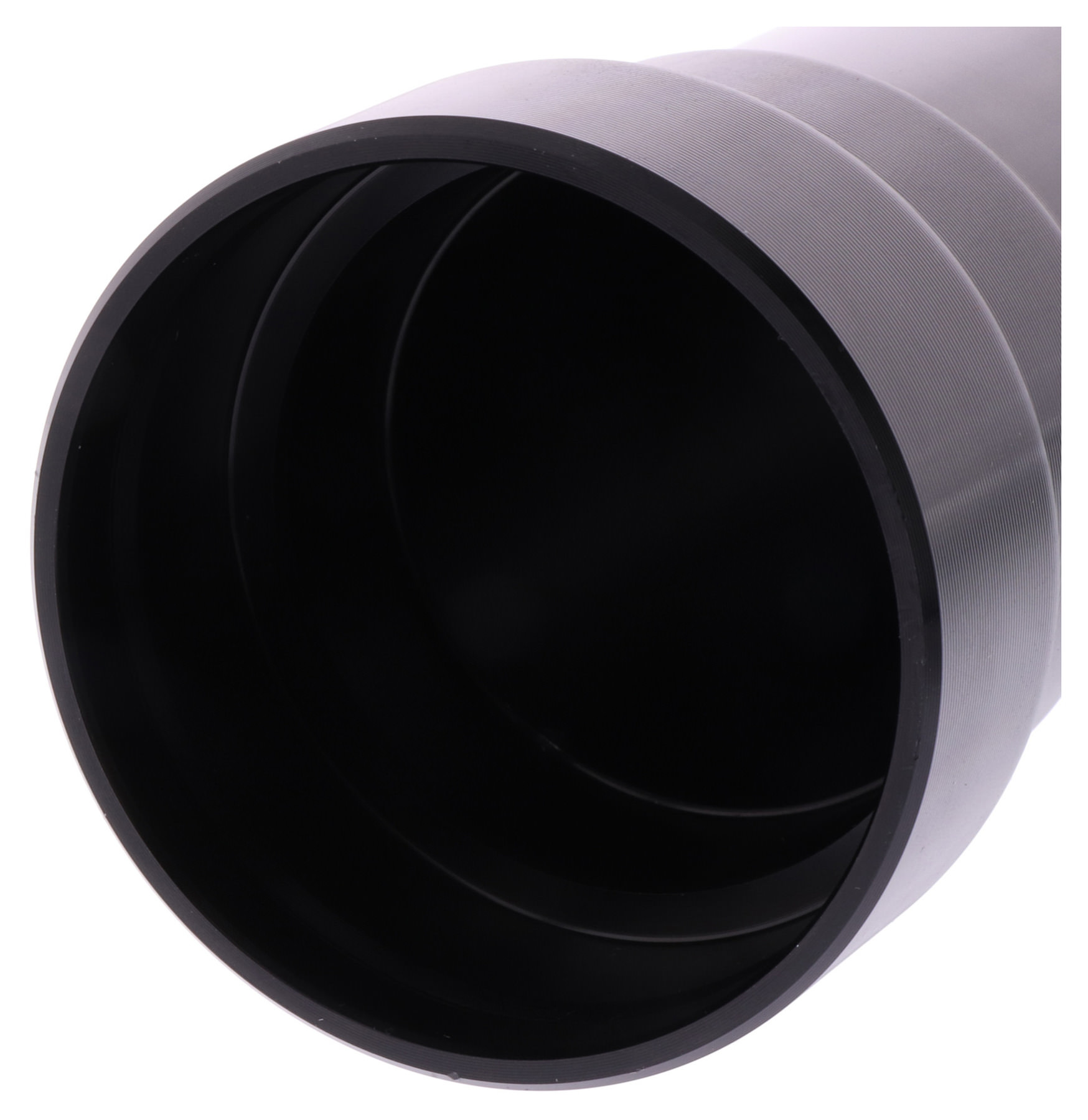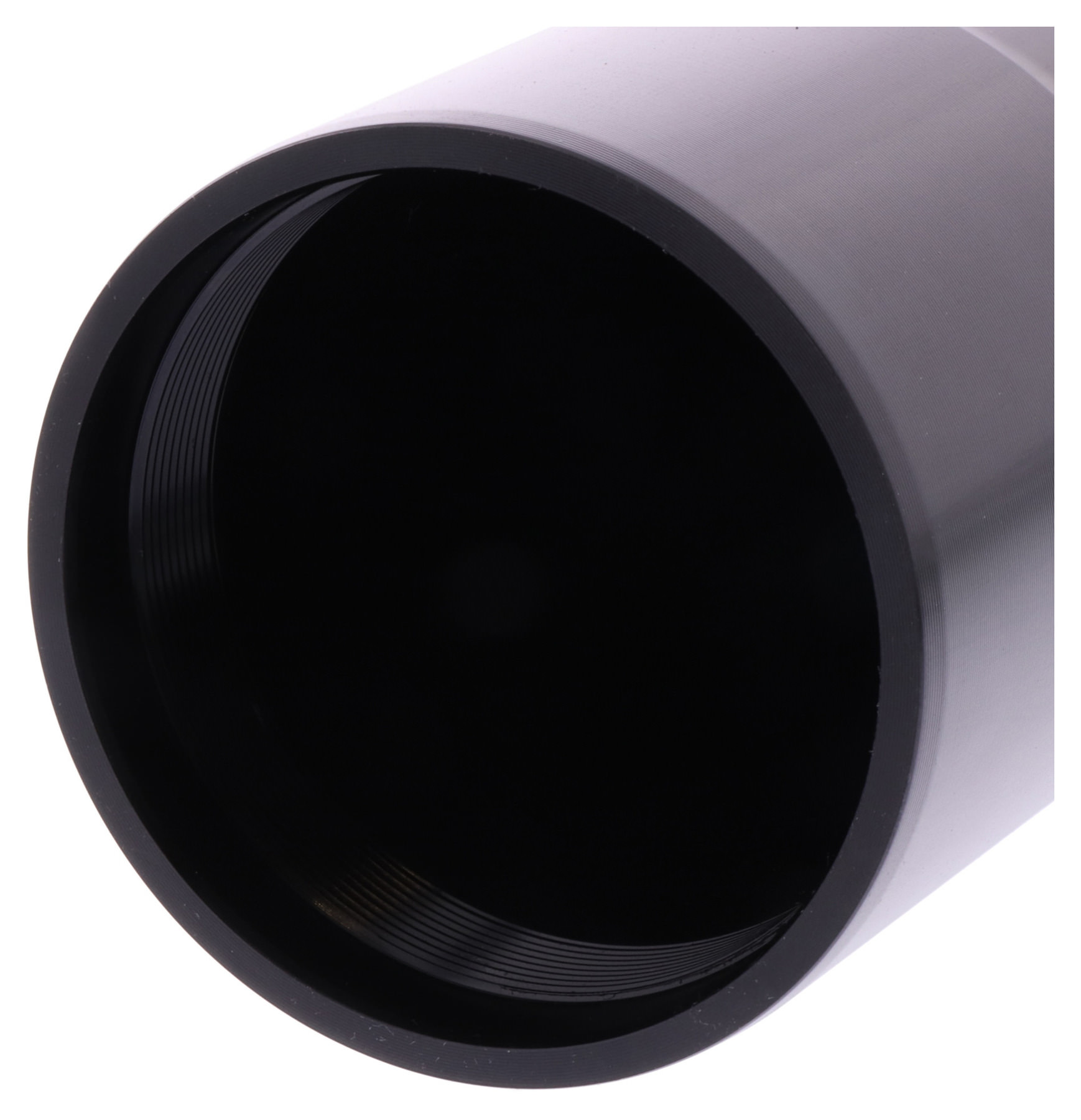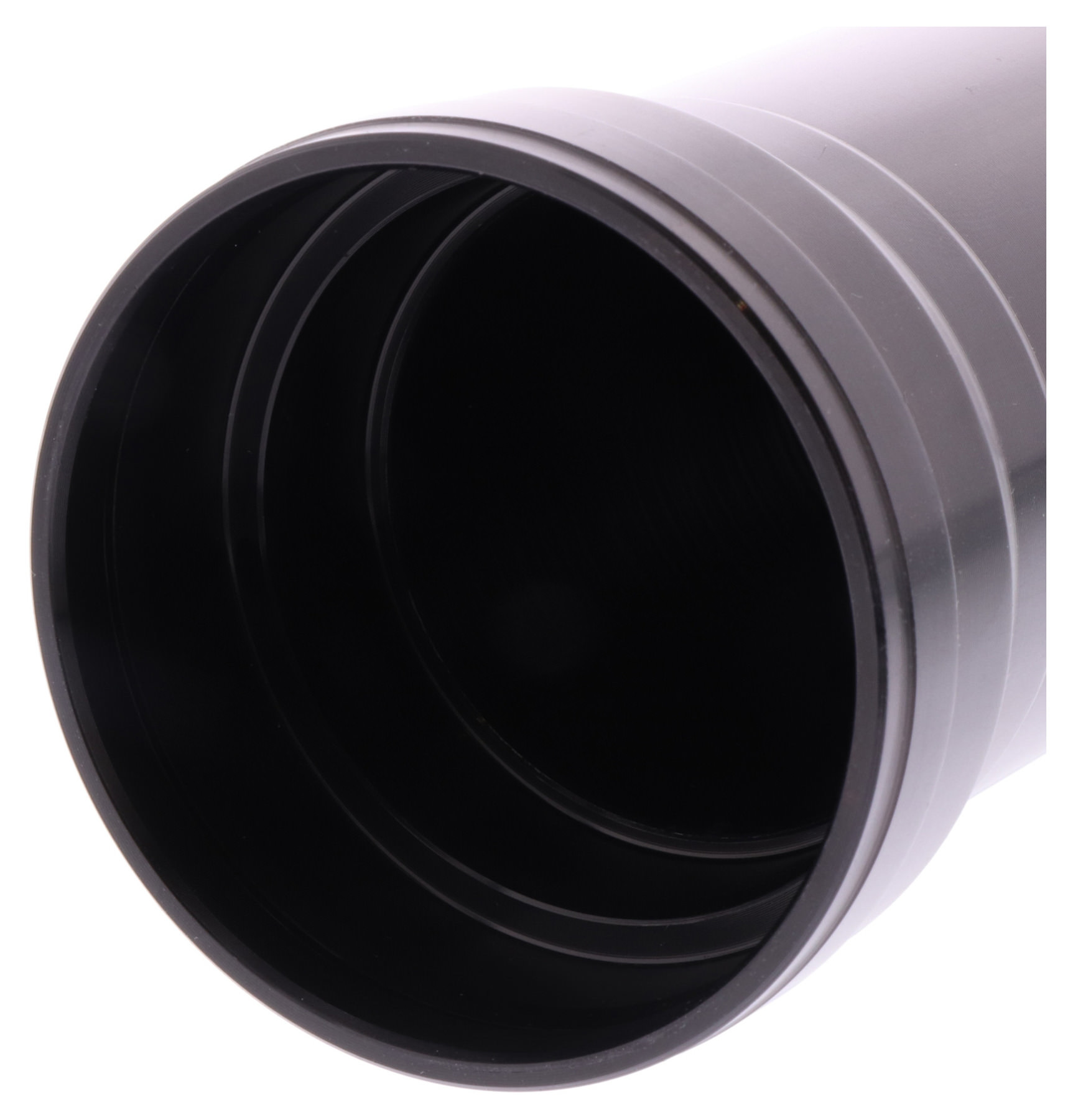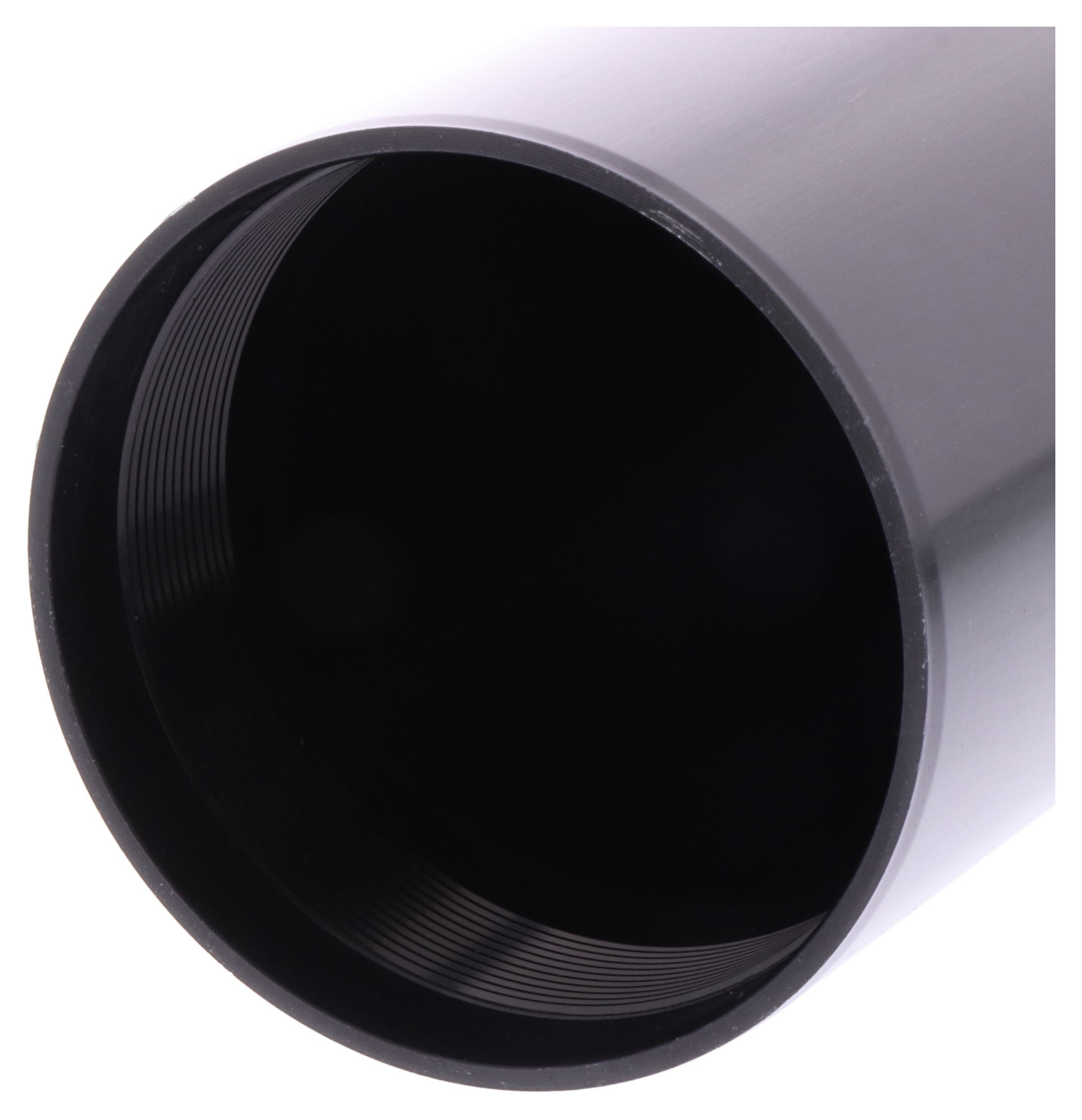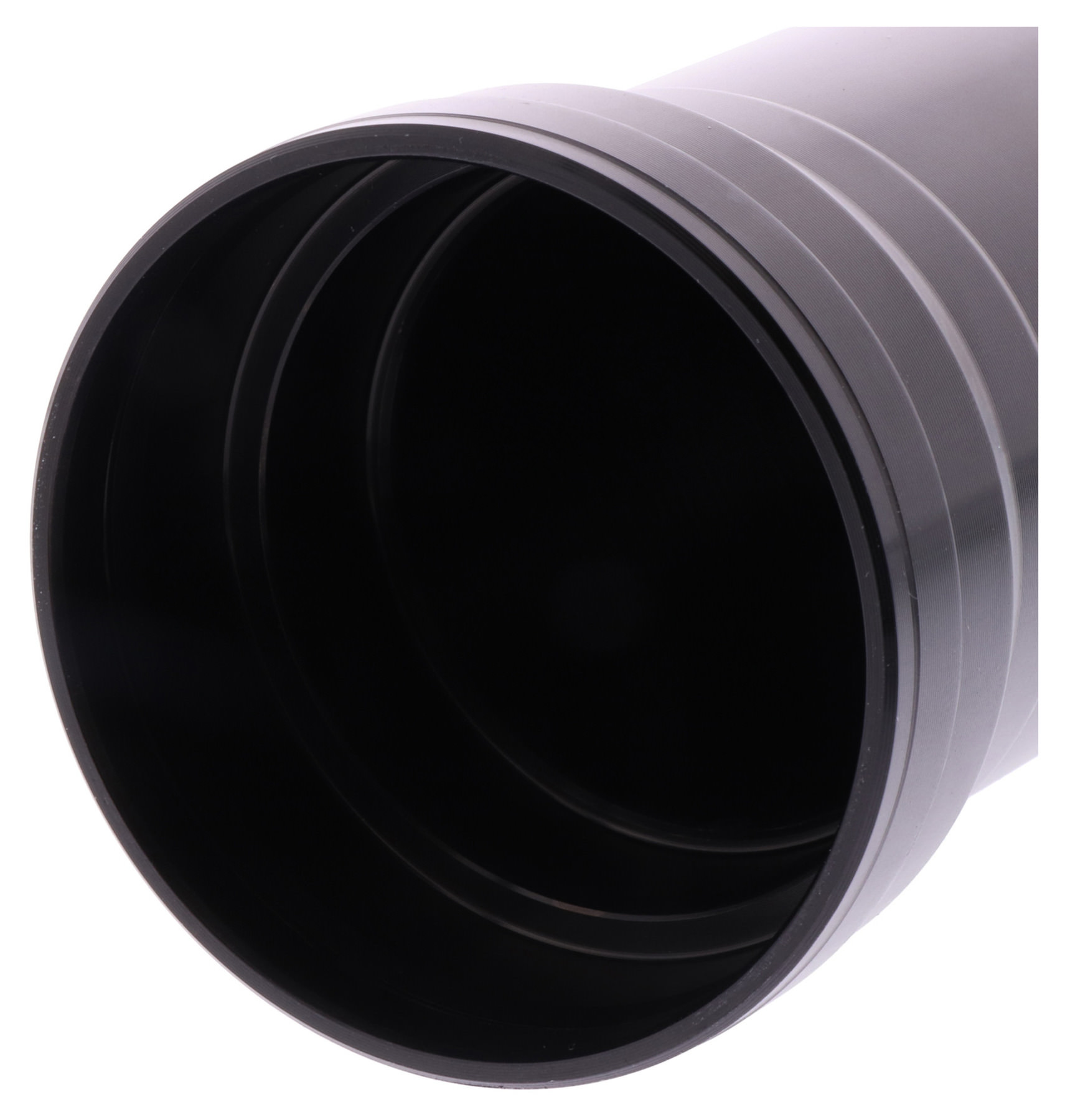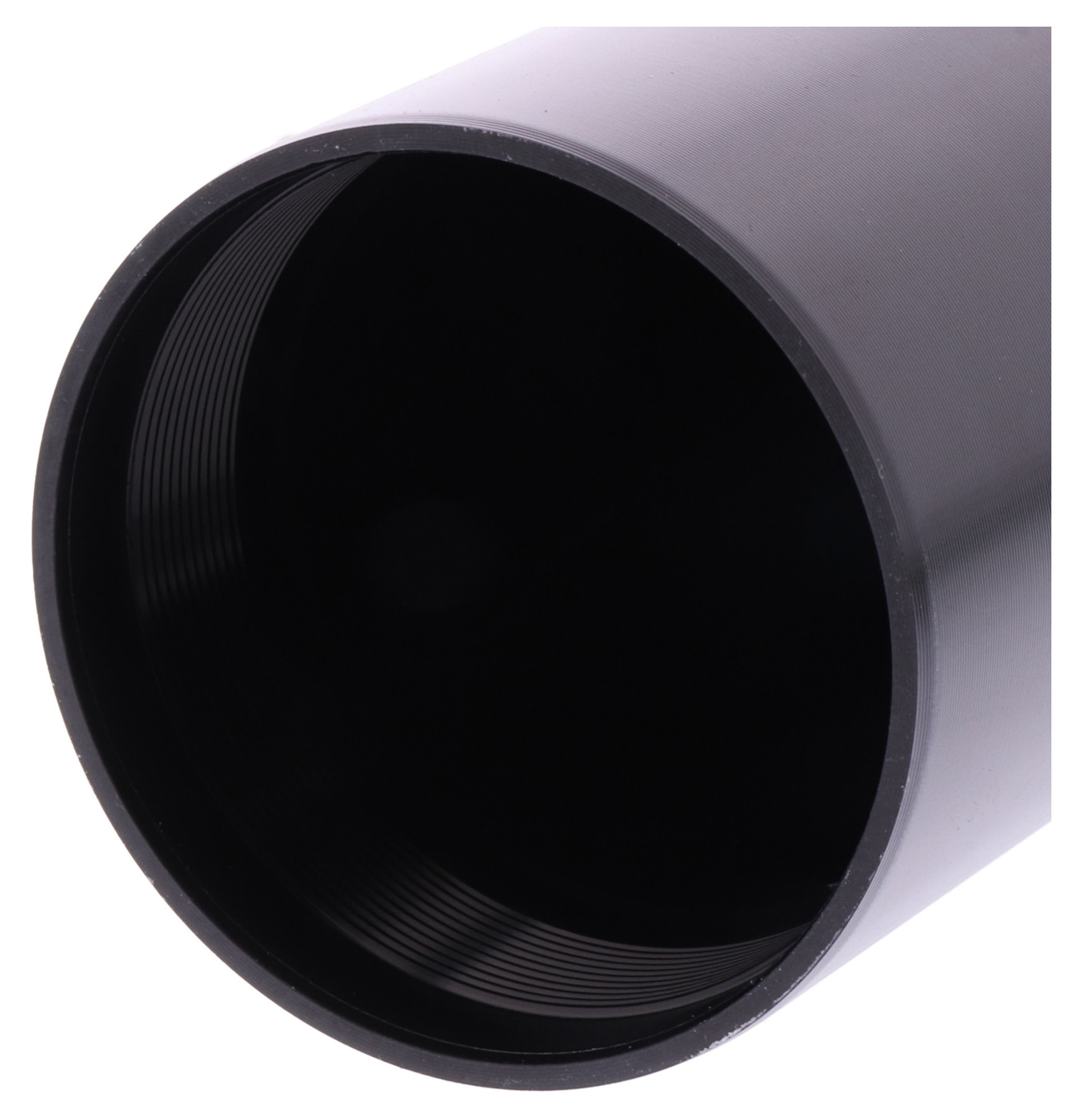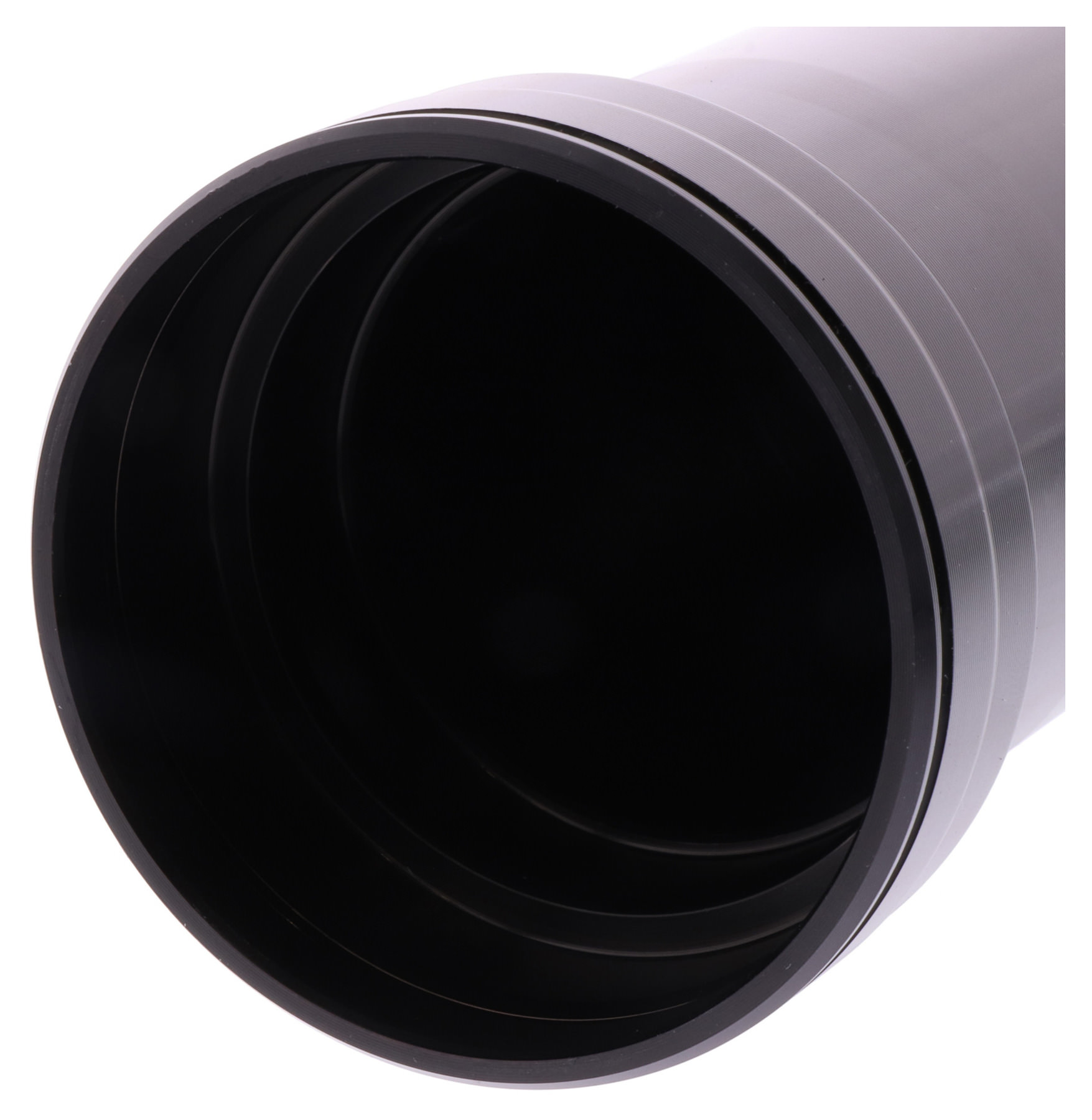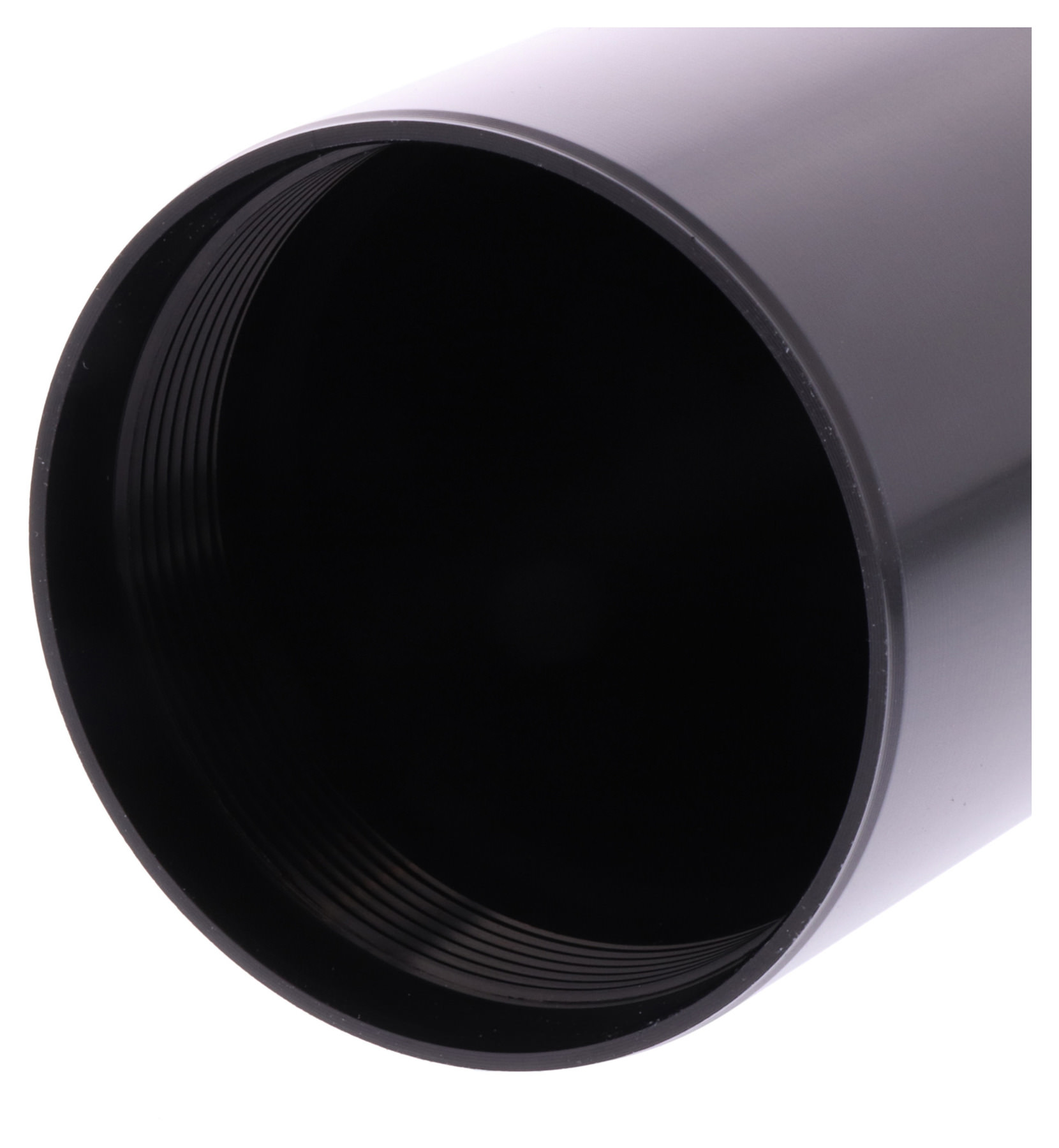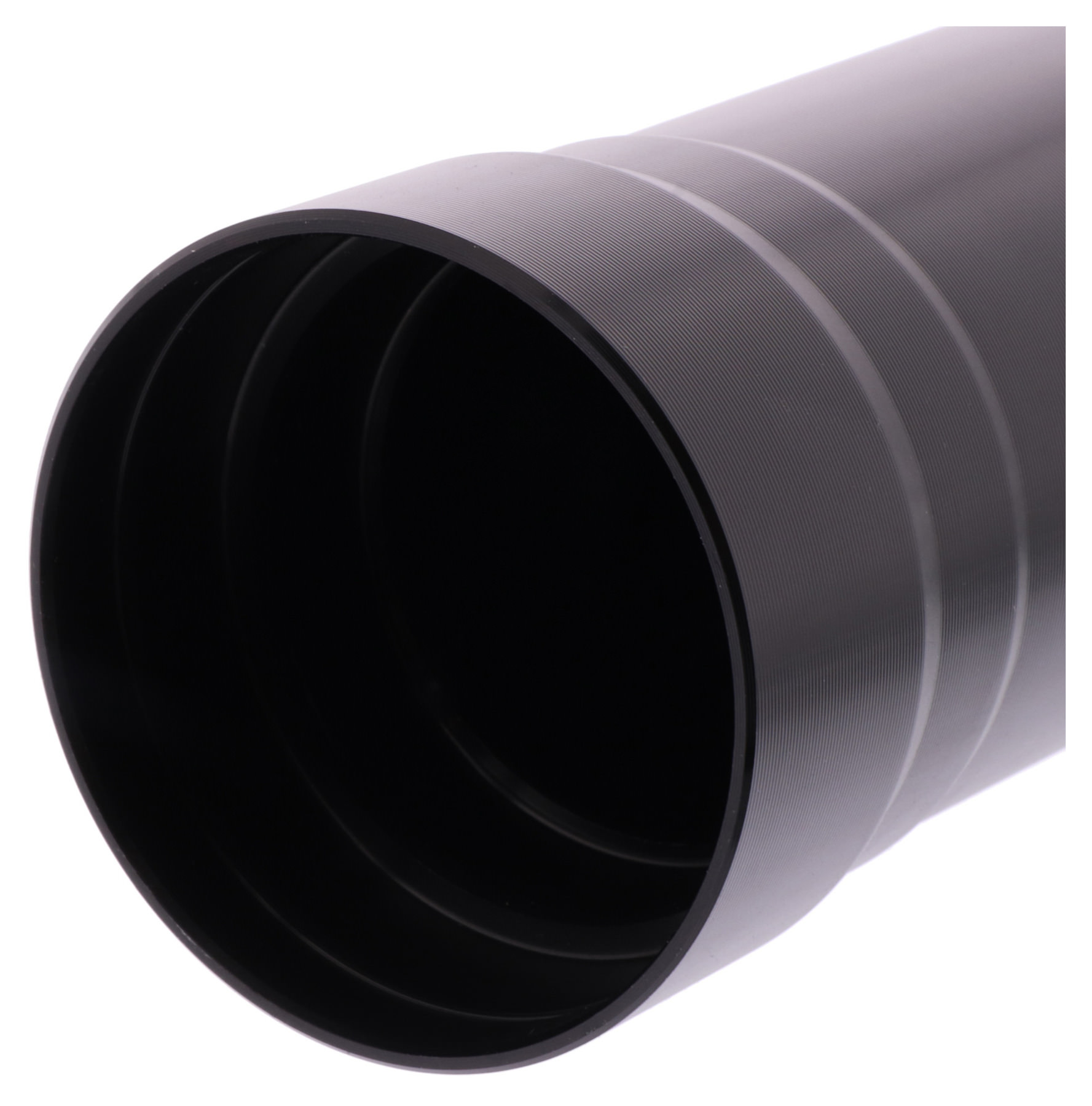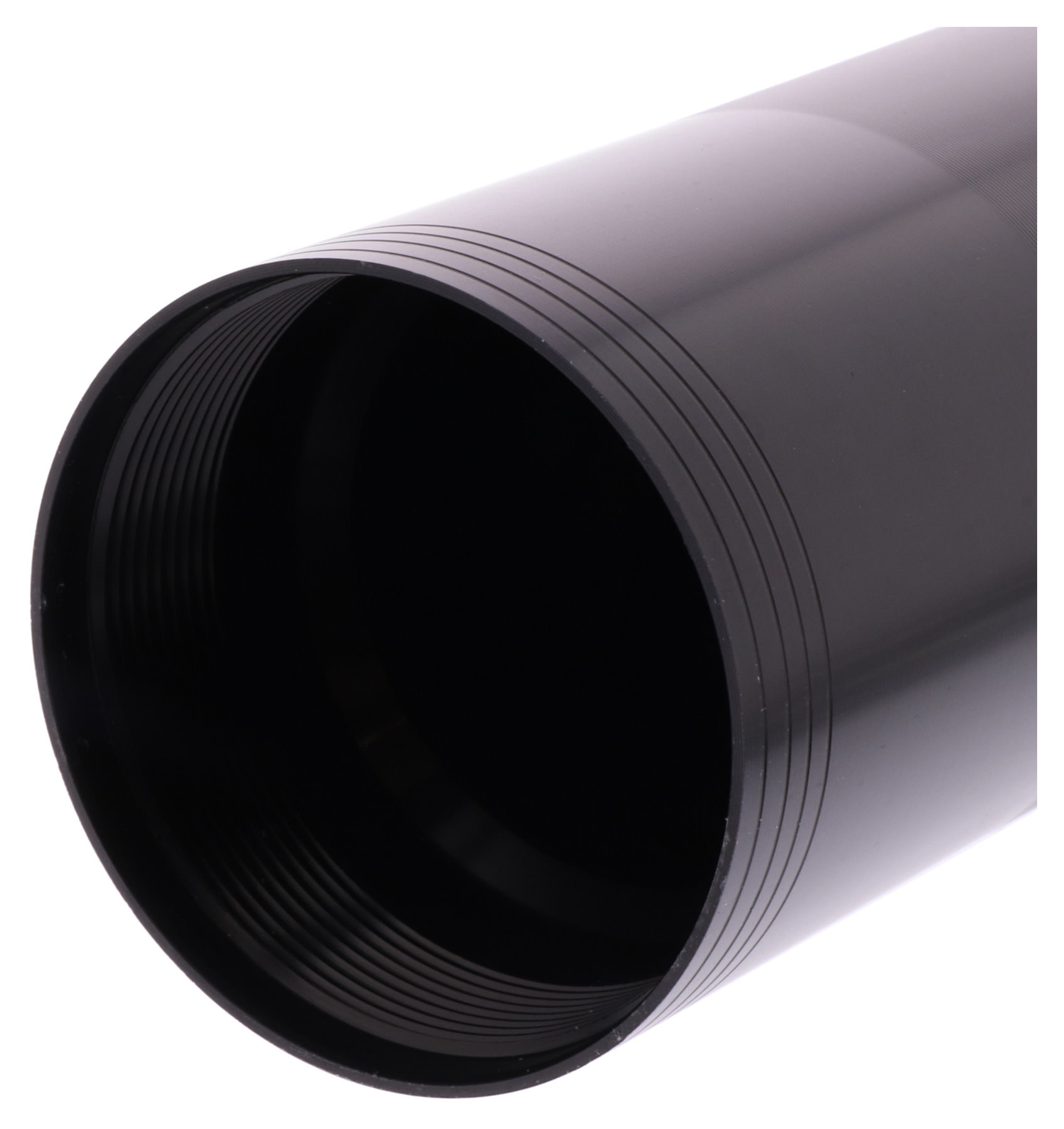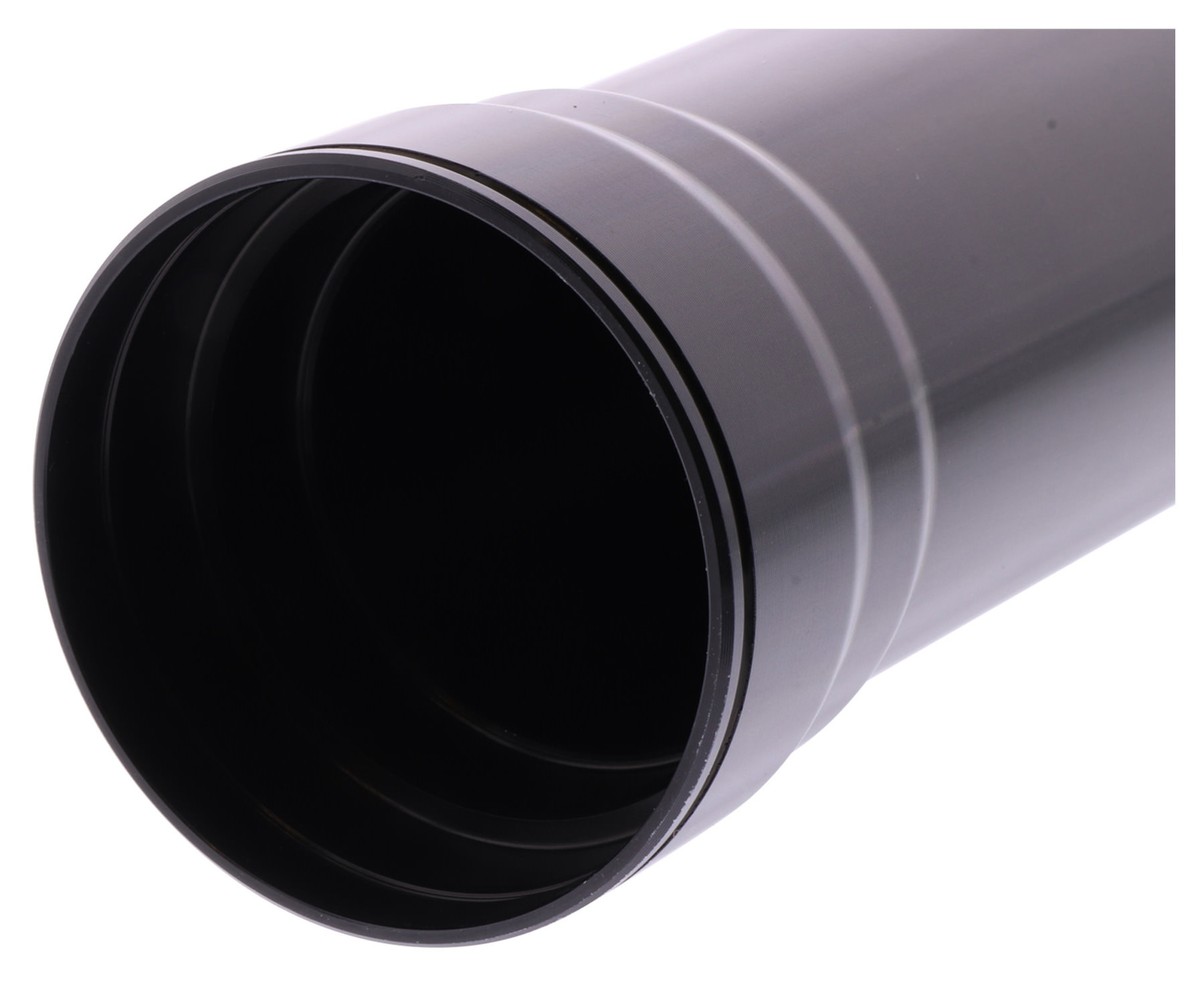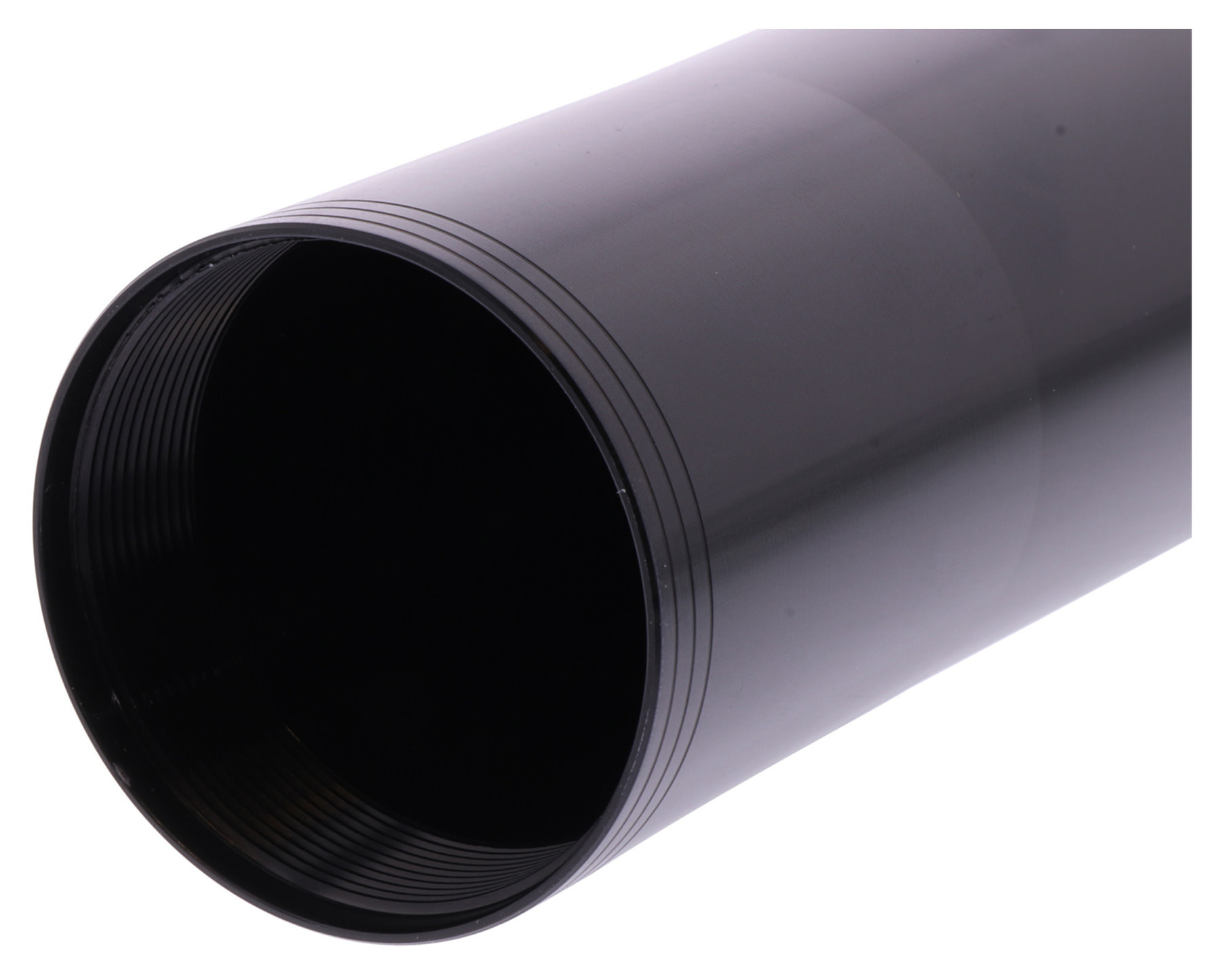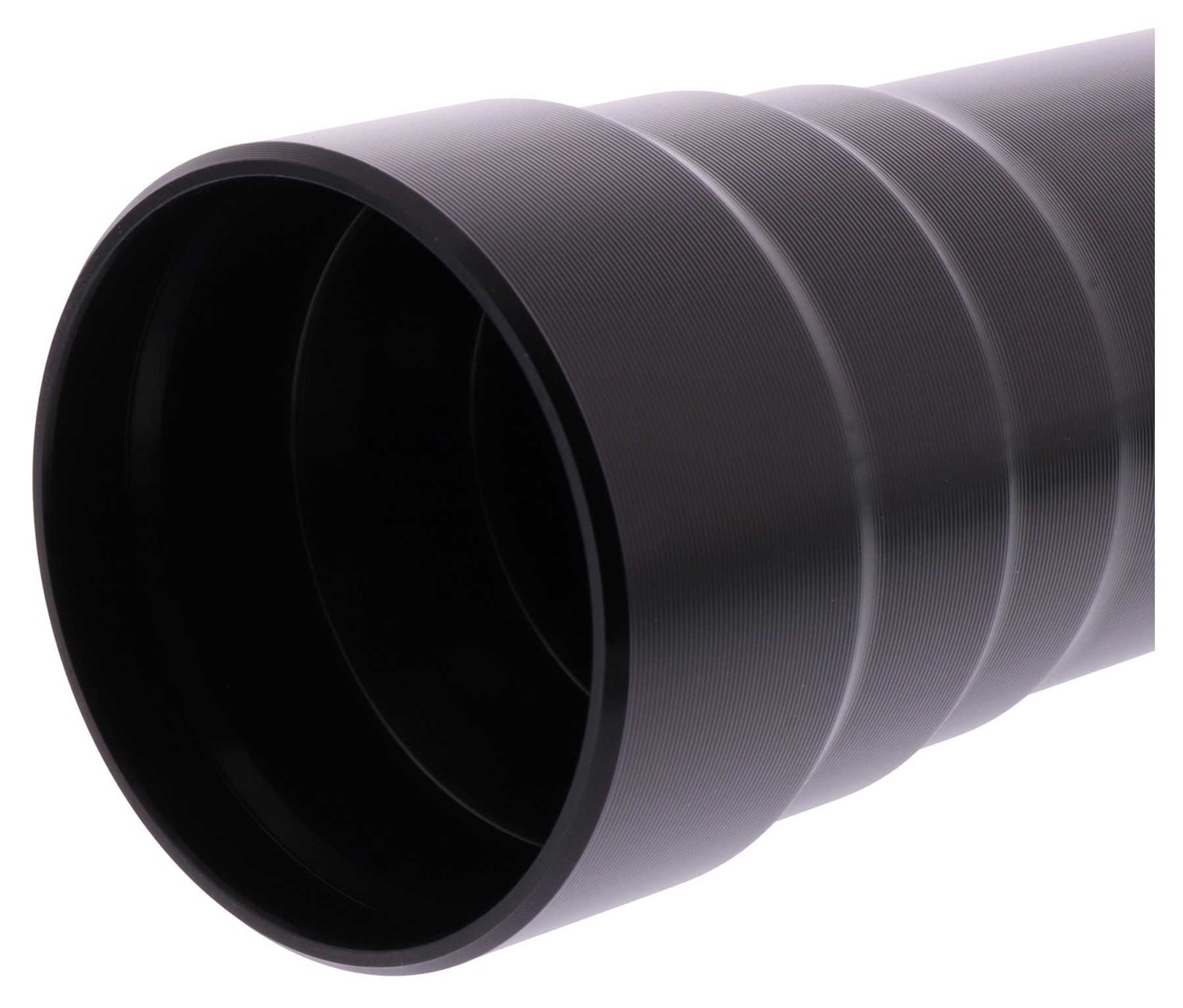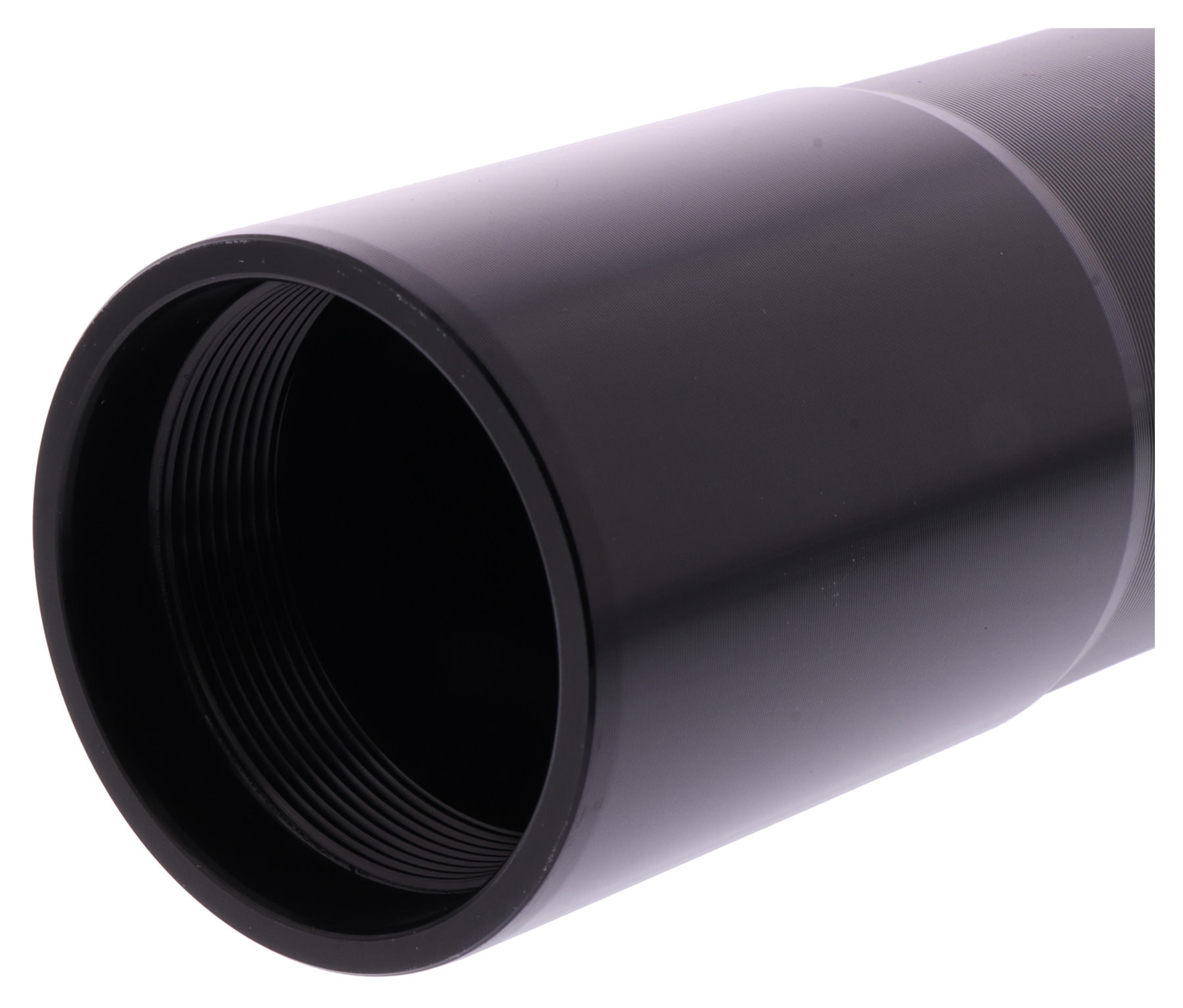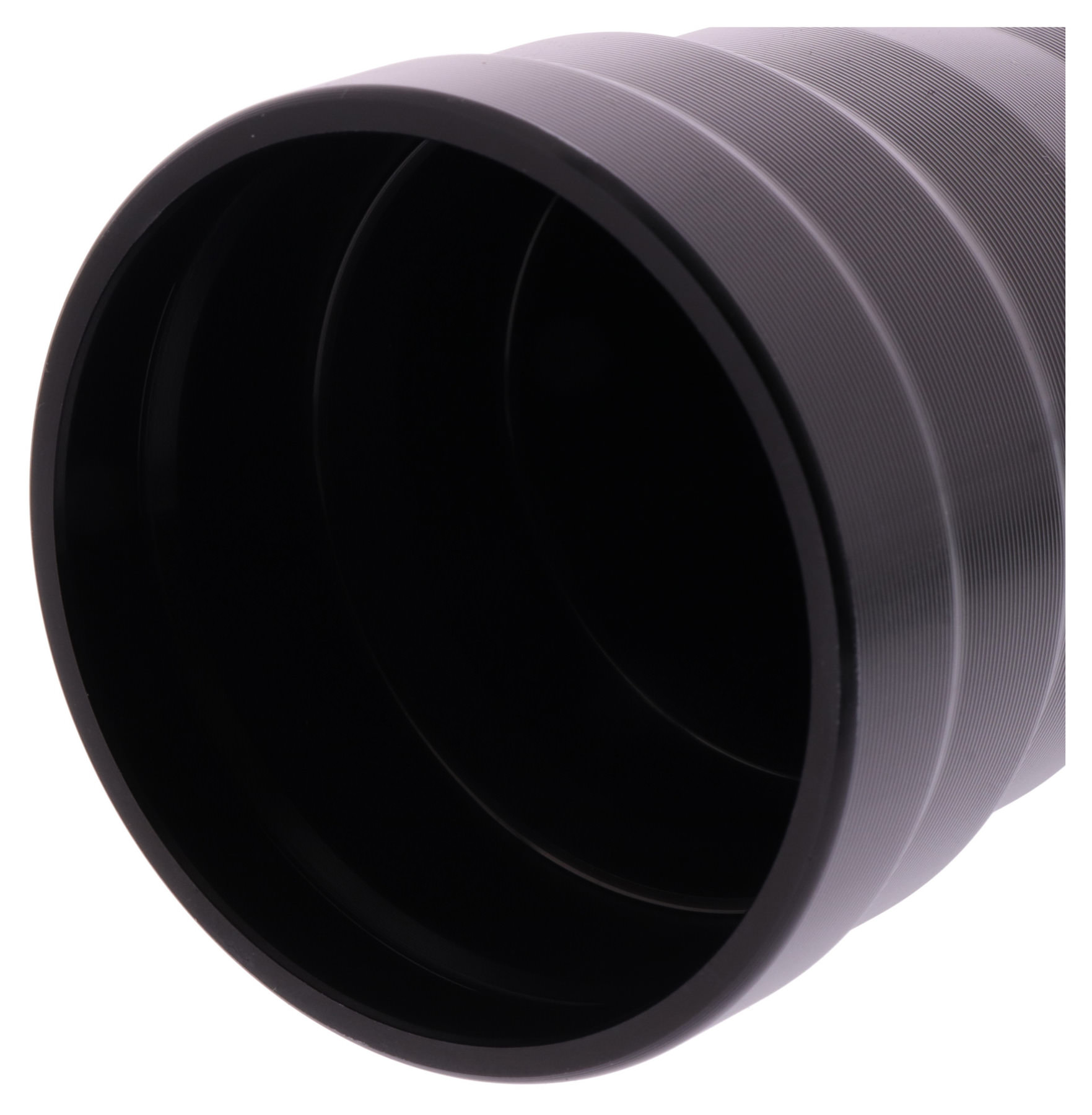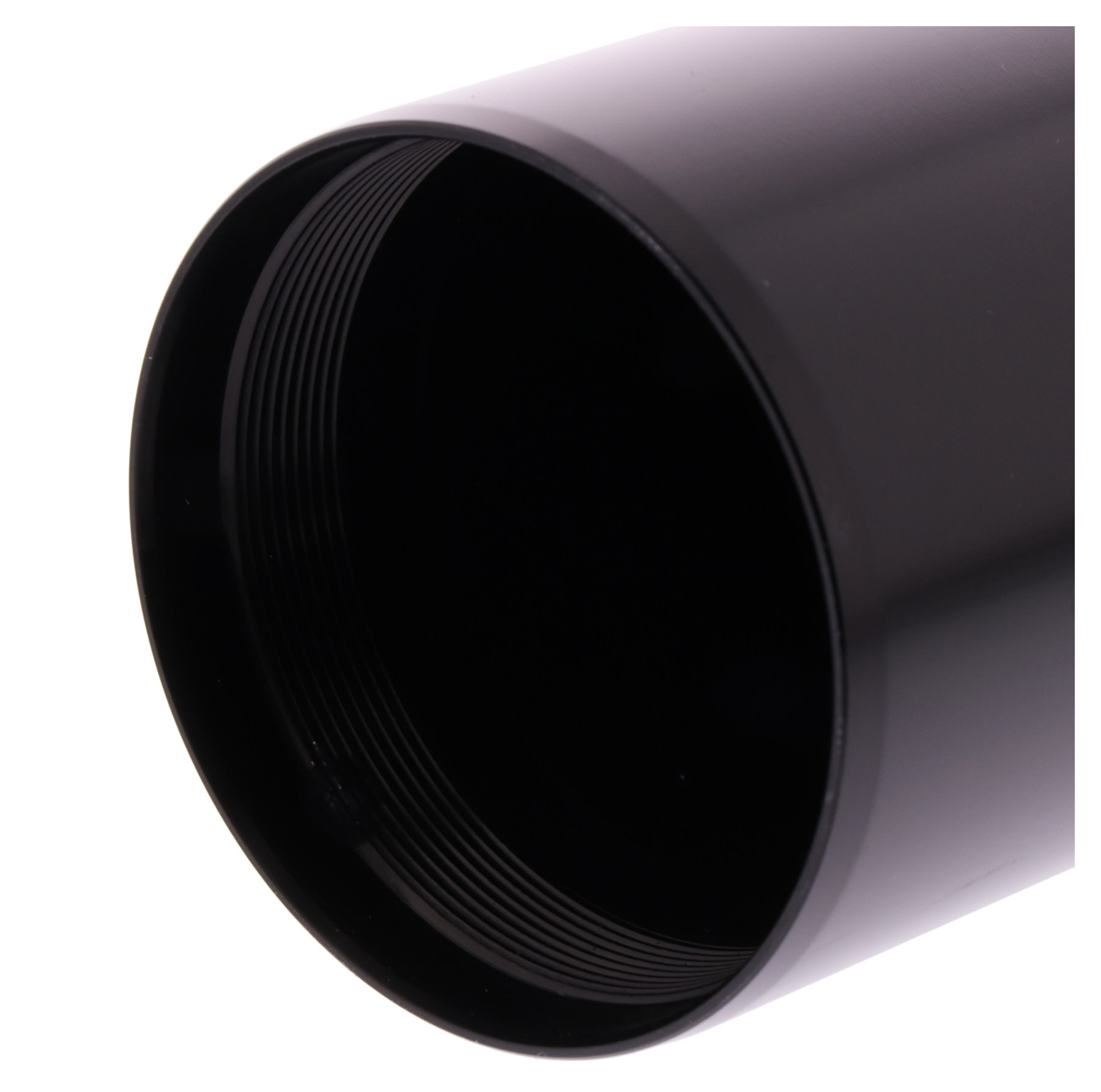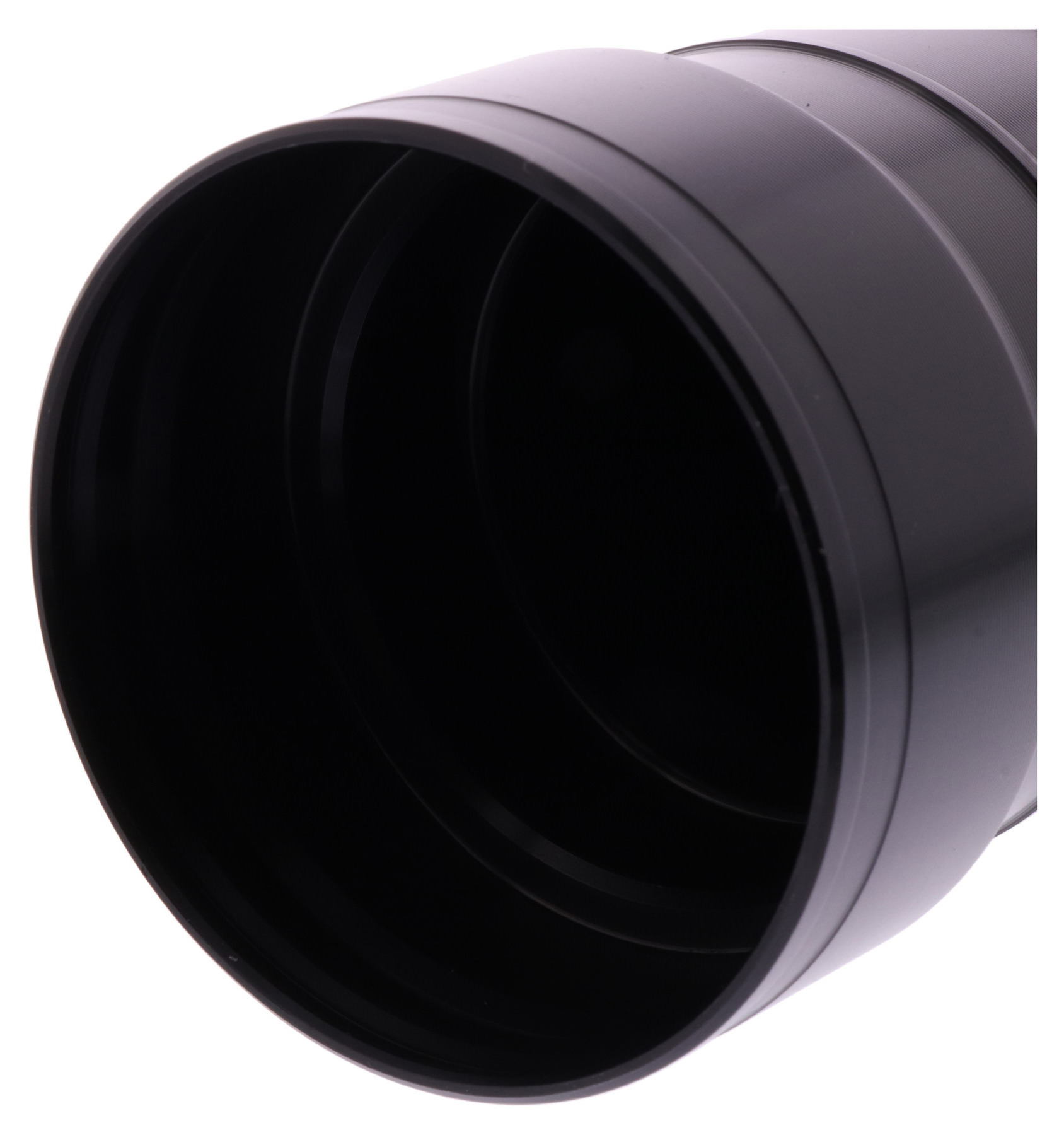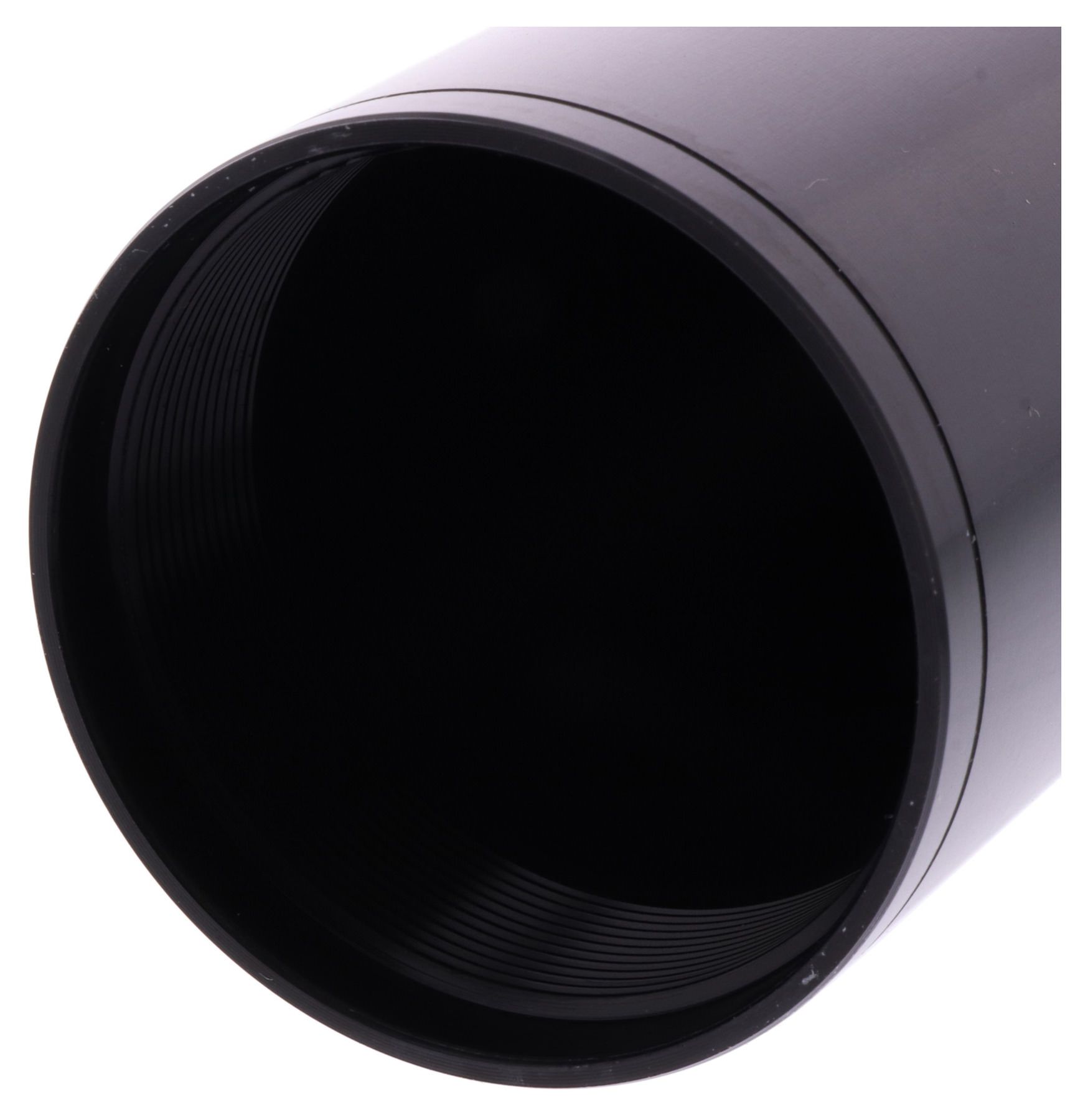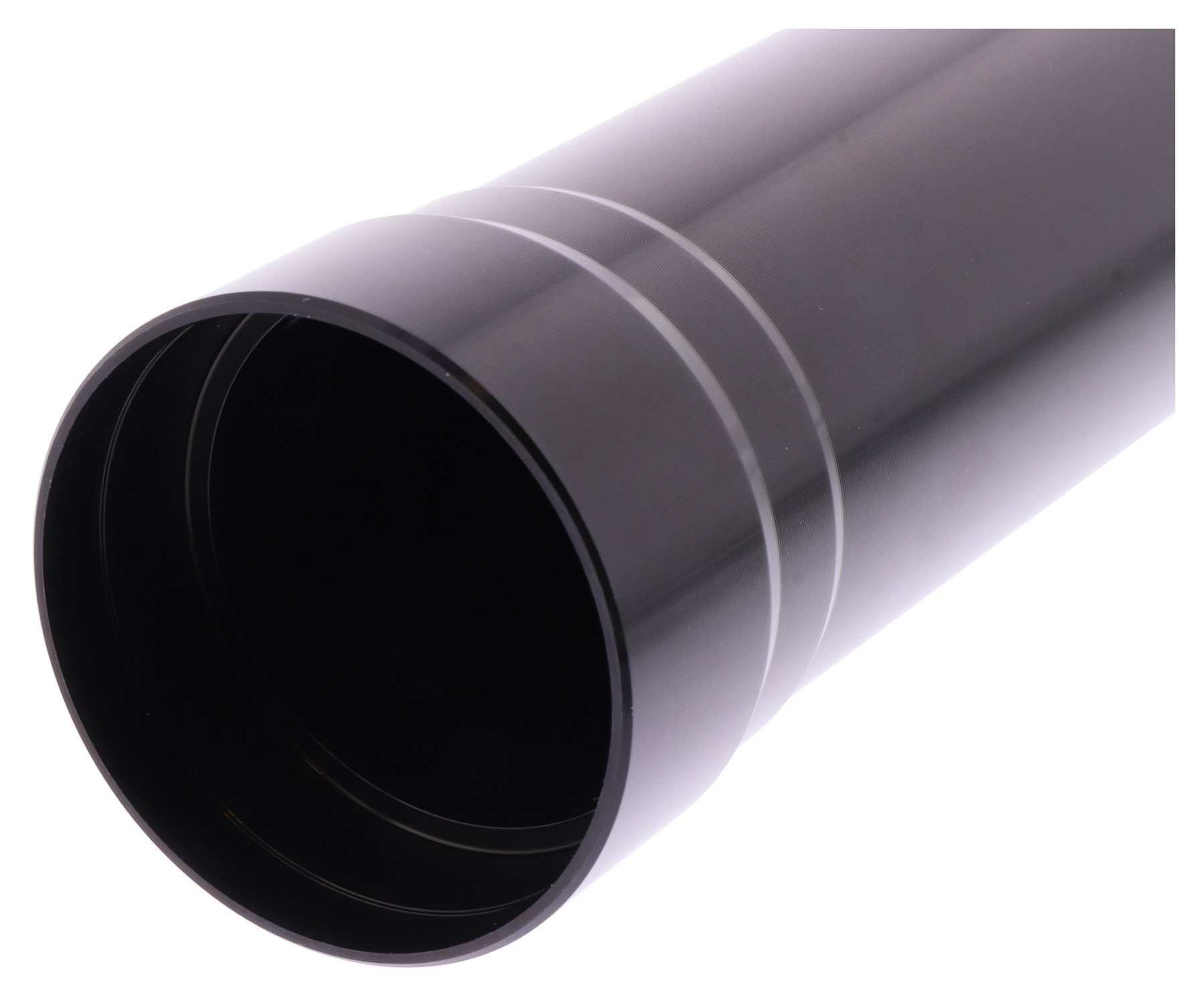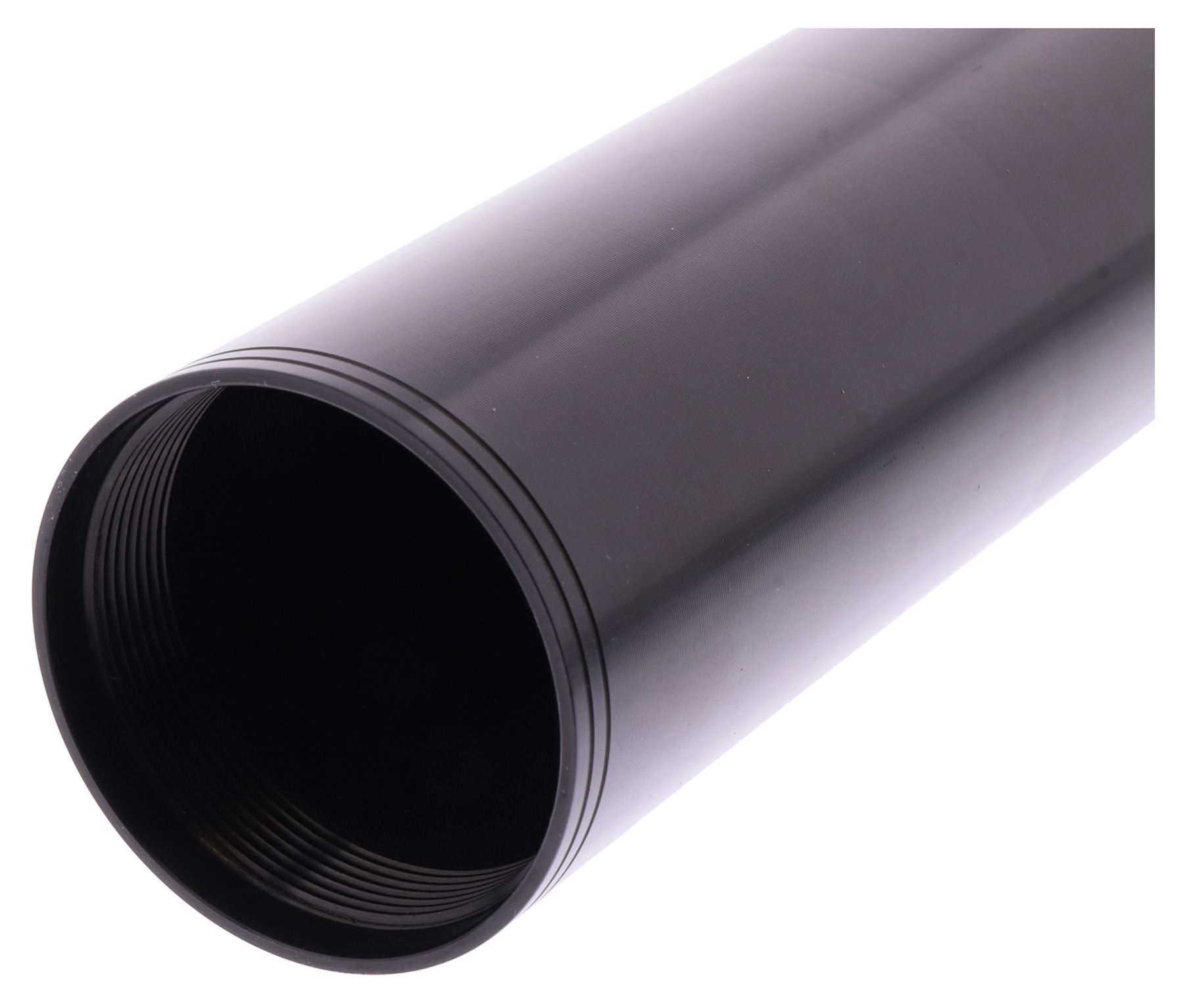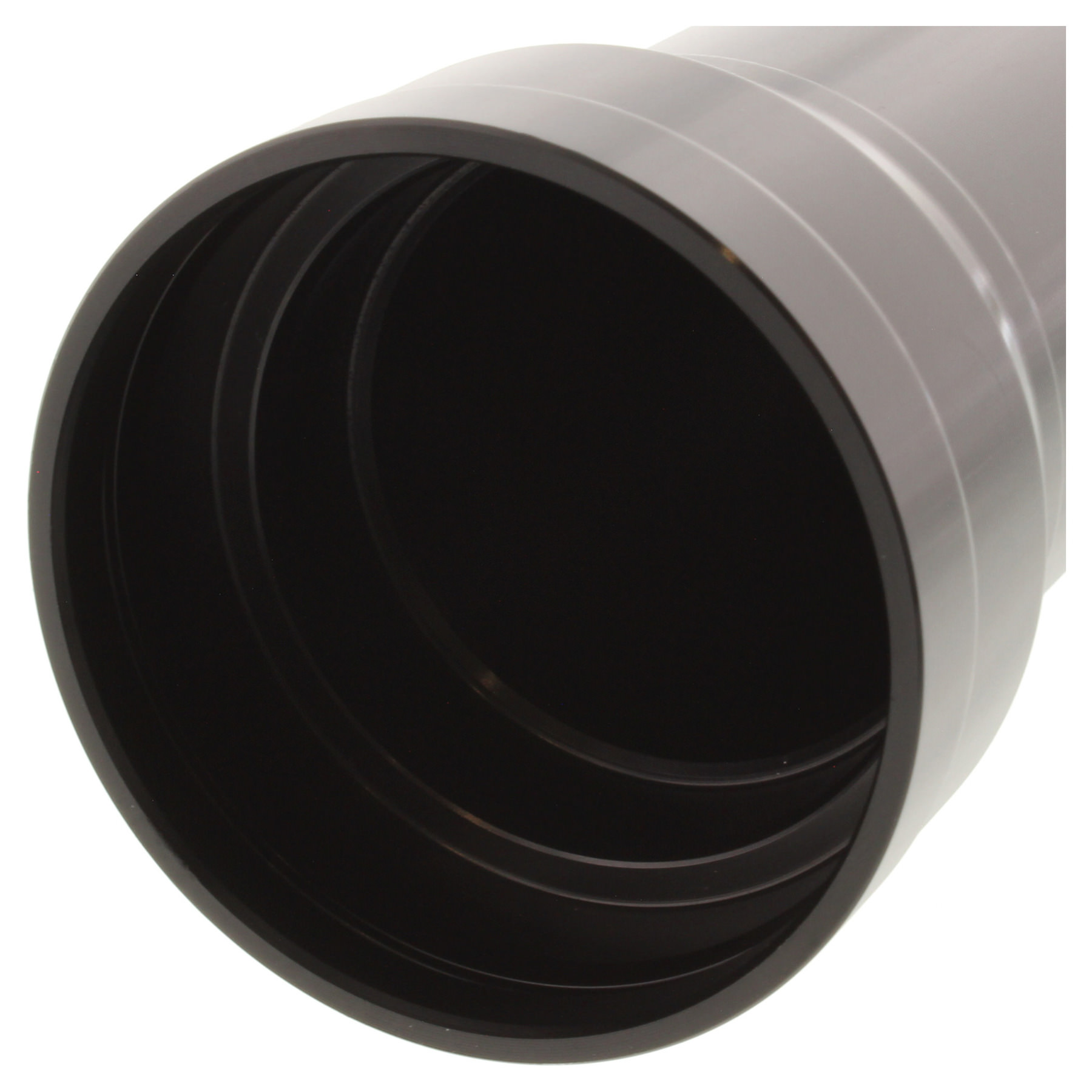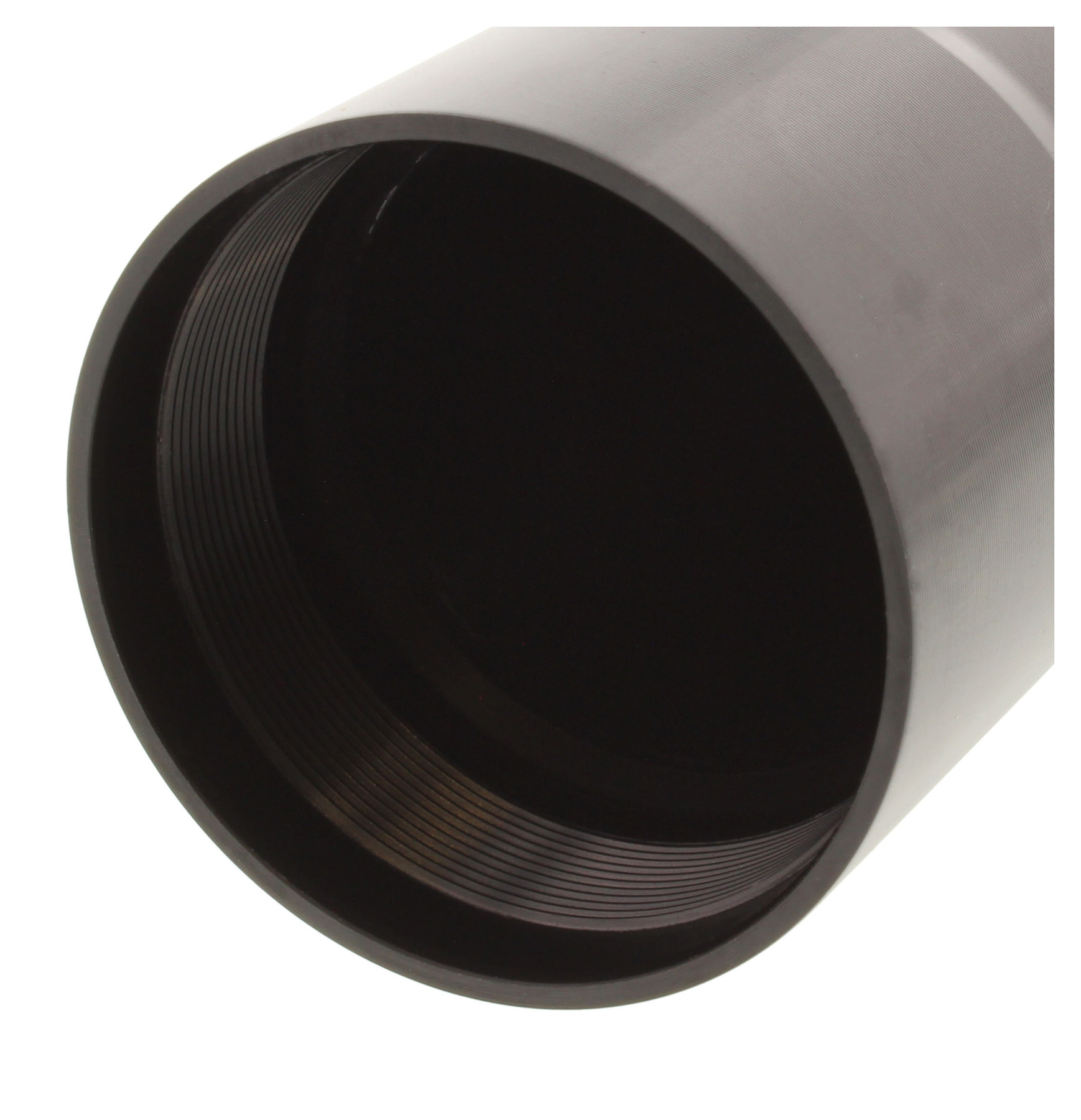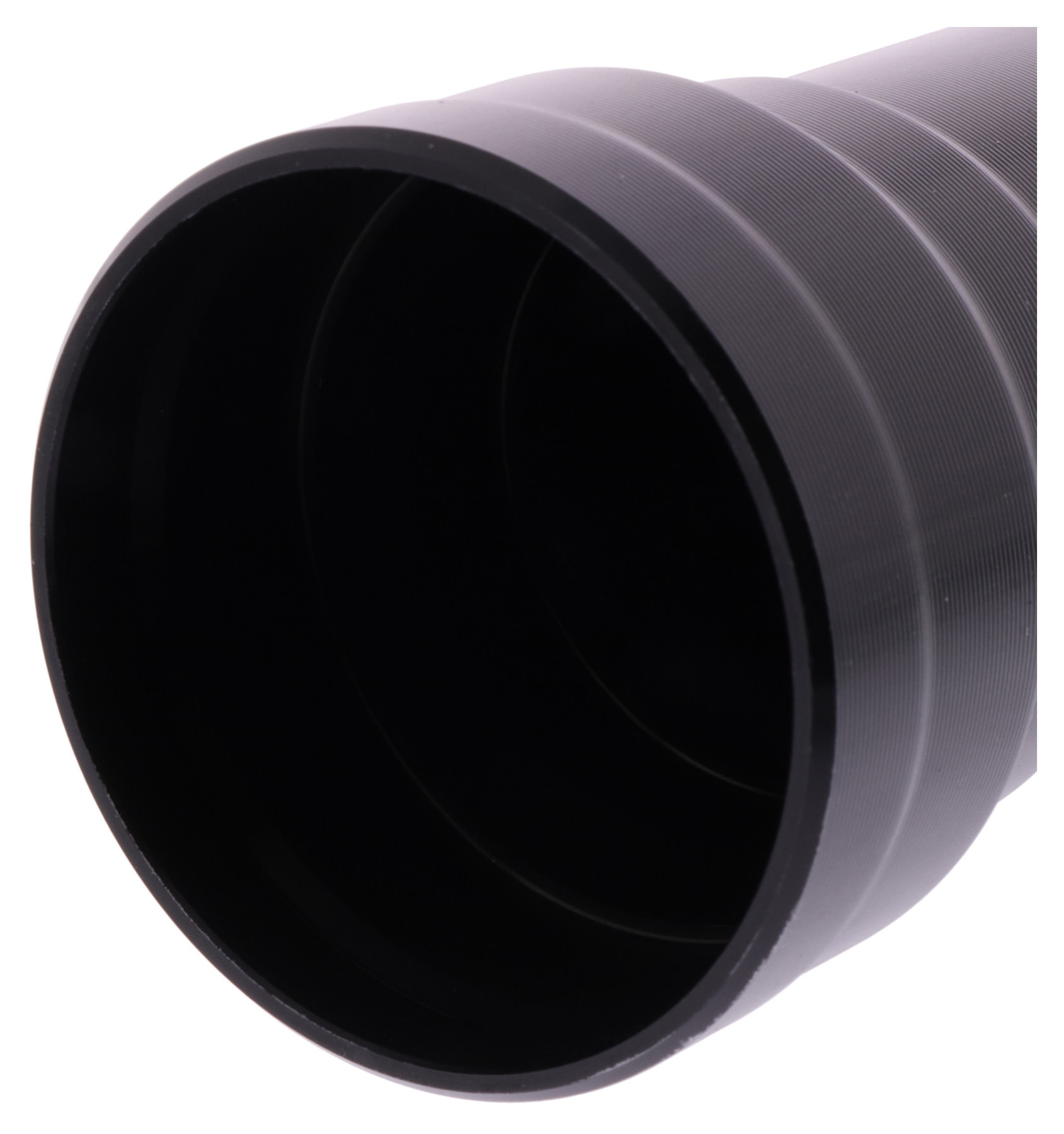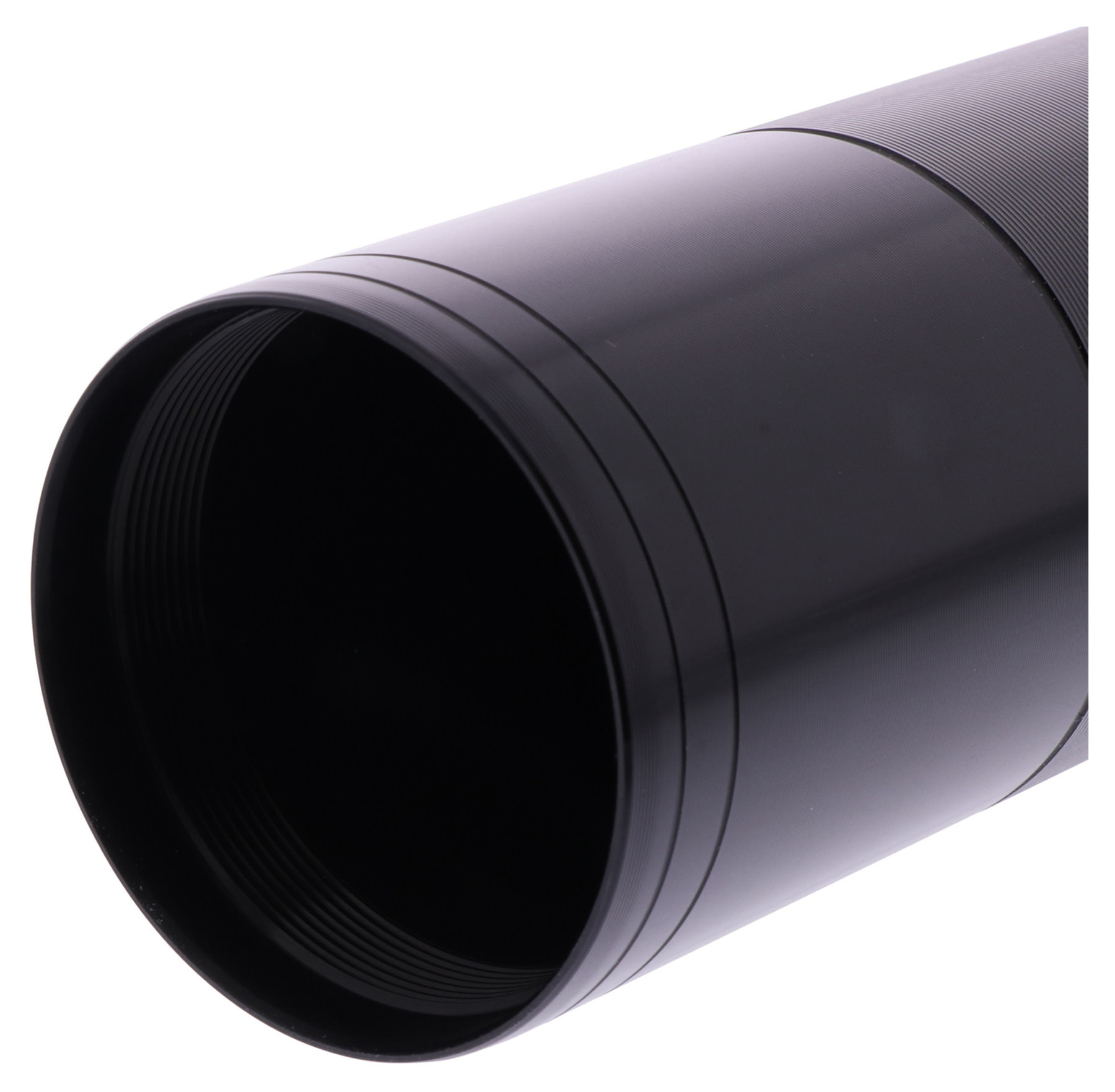 USD-fork dip tube black
for various models
Unfortunately, this product is not compatible with this motorcycle.
Unfortunately, this product is not compatible with this motorcycle. You can find the right for the here: .
Free delivery on orders over €199.00
2 year return policy
Fast delivery
USD-fork dip tube black
for various models
You need - for whatever reason - for the upside-down fork of your motorcycle new dip tubes (or sliding tubes). Then take the ones from JMP. These are absolutely high-quality spare parts in original quality. The form and function correspond to the original part 1:1. JMP dip tubes for upside-down forks are made from a special aluminum, which is also used in aviation, on modern CNC machining centers, with minimum tolerances to 5 thousandths of a millimeter.
The immersion tubes are partly already delivered with installed slide bushings.

Material: aluminum from aircraft production, CNC-milled
anodized
corresponds to the original spare part
available for various vehicles
partly with installed slide bushings
Scope of delivery: piece (fits right and left)
Manufacturer details: JMP

Motorcycle parts trusted by the professionals

JMP supplies high-quality wearing parts and spares for many motorcycles. In fact, JMP is a real alternative to expensive original spare parts from motorcycle manufacturers. JMP stands for Johannes Matthies Products, a brand of the Matthies wholesale company. And there are some interesting parallels between Matthies and Louis: Both were established in Hamburg over 80 years ago, and both developed from modest beginnings into highly successful companies. Today, Matthies supplies practically the entire vehicle trade with everything from tools and workshop equipment through to wearing parts and spares. There can hardly be a better recommendation.
No customer reviews have been submitted for this product.
Be the first to write a review!
Product
Art. No.
Availability
Price
Actions
FORK SLIDER - JMP BLACK
10046267

The product will be ordered from the manufacturer for you. Depending on availability, longer delivery times are also possible. We'll let you know if that's the case. You can of course cancel your delivery at any time free of charge.

Available in 7-21 days

€294.99

1 €264.99 1
FORK SLIDER - JMP BLACK
10046349

The product will be ordered from the manufacturer for you. Depending on availability, longer delivery times are also possible. We'll let you know if that's the case. You can of course cancel your delivery at any time free of charge.

Available in 7-21 days

€294.99

1 €264.99 1
FORK SLIDER - JMP BLACK
10046423

The product will be ordered from the manufacturer for you. Depending on availability, longer delivery times are also possible. We'll let you know if that's the case. You can of course cancel your delivery at any time free of charge.

Available in 7-21 days

€294.99

1 €264.99 1
FORK SLIDER - JMP BLACK
10046418

The product will be ordered from the manufacturer for you. Depending on availability, longer delivery times are also possible. We'll let you know if that's the case. You can of course cancel your delivery at any time free of charge.

Available in 7-21 days

€294.99

1 €264.99 1
FORK SLIDER - JMP BLACK
10046415

The product will be ordered from the manufacturer for you. Depending on availability, longer delivery times are also possible. We'll let you know if that's the case. You can of course cancel your delivery at any time free of charge.

Available in 7-21 days

€294.99

1 €264.99 1
FORK SLIDER - JMP BLACK
10046414

The product will be ordered from the manufacturer for you. Depending on availability, longer delivery times are also possible. We'll let you know if that's the case. You can of course cancel your delivery at any time free of charge.

Available in 7-21 days

€294.99

1 €264.99 1
FORK SLIDER - JMP BLACK
10046413

The product will be ordered from the manufacturer for you. Depending on availability, longer delivery times are also possible. We'll let you know if that's the case. You can of course cancel your delivery at any time free of charge.

Available in 7-21 days

€294.99

1 €264.99 1
FORK SLIDER - JMP BLACK
10046378

The product will be ordered from the manufacturer for you. Depending on availability, longer delivery times are also possible. We'll let you know if that's the case. You can of course cancel your delivery at any time free of charge.

Available in 7-21 days

€294.99

1 €264.99 1
FORK SLIDER - JMP BLACK
10046375

The product will be ordered from the manufacturer for you. Depending on availability, longer delivery times are also possible. We'll let you know if that's the case. You can of course cancel your delivery at any time free of charge.

Available in 7-21 days

€294.99

1 €264.99 1
FORK SLIDER - JMP BLACK
10046373

The product will be ordered from the manufacturer for you. Depending on availability, longer delivery times are also possible. We'll let you know if that's the case. You can of course cancel your delivery at any time free of charge.

Available in 7-21 days

€294.99

1 €264.99 1
FORK SLIDER - JMP BLACK
10046372

The product will be ordered from the manufacturer for you. Depending on availability, longer delivery times are also possible. We'll let you know if that's the case. You can of course cancel your delivery at any time free of charge.

Available in 7-21 days

€294.99

1 €264.99 1
FORK SLIDER - JMP BLACK
10046371

The product will be ordered from the manufacturer for you. Depending on availability, longer delivery times are also possible. We'll let you know if that's the case. You can of course cancel your delivery at any time free of charge.

Available in 7-21 days

€294.99

1 €264.99 1
FORK SLIDER - JMP BLACK
10046368

The product will be ordered from the manufacturer for you. Depending on availability, longer delivery times are also possible. We'll let you know if that's the case. You can of course cancel your delivery at any time free of charge.

Available in 7-21 days

€294.99

1 €264.99 1
FORK SLIDER - JMP BLACK
10046359

The product will be ordered from the manufacturer for you. Depending on availability, longer delivery times are also possible. We'll let you know if that's the case. You can of course cancel your delivery at any time free of charge.

Available in 7-21 days

€294.99

1 €264.99 1
FORK SLIDER - JMP BLACK
10046357

The product will be ordered from the manufacturer for you. Depending on availability, longer delivery times are also possible. We'll let you know if that's the case. You can of course cancel your delivery at any time free of charge.

Available in 7-21 days

€294.99

1 €264.99 1
FORK SLIDER - JMP BLACK
10046346

The product will be ordered from the manufacturer for you. Depending on availability, longer delivery times are also possible. We'll let you know if that's the case. You can of course cancel your delivery at any time free of charge.

Available in 7-21 days

€294.99

1 €264.99 1
FORK SLIDER - JMP BLACK
10046269

The product will be ordered from the manufacturer for you. Depending on availability, longer delivery times are also possible. We'll let you know if that's the case. You can of course cancel your delivery at any time free of charge.

Available in 7-21 days

€294.99

1 €264.99 1
FORK SLIDER - JMP BLACK
10046342

The product will be ordered from the manufacturer for you. Depending on availability, longer delivery times are also possible. We'll let you know if that's the case. You can of course cancel your delivery at any time free of charge.

Available in 7-21 days

€294.99

1 €264.99 1
FORK SLIDER - JMP BLACK
10046337

The product will be ordered from the manufacturer for you. Depending on availability, longer delivery times are also possible. We'll let you know if that's the case. You can of course cancel your delivery at any time free of charge.

Available in 7-21 days

€294.99

1 €264.99 1
FORK SLIDER - JMP BLACK
10046336

The product will be ordered from the manufacturer for you. Depending on availability, longer delivery times are also possible. We'll let you know if that's the case. You can of course cancel your delivery at any time free of charge.

Available in 7-21 days

€294.99

1 €264.99 1
FORK SLIDER - JMP BLACK
10046335

The product will be ordered from the manufacturer for you. Depending on availability, longer delivery times are also possible. We'll let you know if that's the case. You can of course cancel your delivery at any time free of charge.

Available in 7-21 days

€294.99

1 €264.99 1
FORK SLIDER - JMP BLACK
10046334

The product will be ordered from the manufacturer for you. Depending on availability, longer delivery times are also possible. We'll let you know if that's the case. You can of course cancel your delivery at any time free of charge.

Available in 7-21 days

€294.99

1 €264.99 1
FORK SLIDER - JMP BLACK
10046333

The product will be ordered from the manufacturer for you. Depending on availability, longer delivery times are also possible. We'll let you know if that's the case. You can of course cancel your delivery at any time free of charge.

Available in 7-21 days

€294.99

1 €264.99 1
FORK SLIDER - JMP BLACK
10046332

The product will be ordered from the manufacturer for you. Depending on availability, longer delivery times are also possible. We'll let you know if that's the case. You can of course cancel your delivery at any time free of charge.

Available in 7-21 days

€294.99

1 €264.99 1
FORK SLIDER - JMP BLACK
10046324

The product will be ordered from the manufacturer for you. Depending on availability, longer delivery times are also possible. We'll let you know if that's the case. You can of course cancel your delivery at any time free of charge.

Available in 7-21 days

€294.99

1 €264.99 1
FORK SLIDER - JMP BLACK
10046323

The product will be ordered from the manufacturer for you. Depending on availability, longer delivery times are also possible. We'll let you know if that's the case. You can of course cancel your delivery at any time free of charge.

Available in 7-21 days

€294.99

1 €264.99 1
FORK SLIDER - JMP BLACK
10046296

The product will be ordered from the manufacturer for you. Depending on availability, longer delivery times are also possible. We'll let you know if that's the case. You can of course cancel your delivery at any time free of charge.

Available in 7-21 days

€294.99

1 €264.99 1
FORK SLIDER - JMP BLACK
10046294

The product will be ordered from the manufacturer for you. Depending on availability, longer delivery times are also possible. We'll let you know if that's the case. You can of course cancel your delivery at any time free of charge.

Available in 7-21 days

€294.99

1 €264.99 1
FORK SLIDER - JMP BLACK
10046278

The product will be ordered from the manufacturer for you. Depending on availability, longer delivery times are also possible. We'll let you know if that's the case. You can of course cancel your delivery at any time free of charge.

Available in 7-21 days

€294.99

1 €264.99 1
FORK SLIDER - JMP BLACK
10046276

The product will be ordered from the manufacturer for you. Depending on availability, longer delivery times are also possible. We'll let you know if that's the case. You can of course cancel your delivery at any time free of charge.

Available in 7-21 days

€294.99

1 €264.99 1
FORK SLIDER - JMP BLACK
10046275

The product will be ordered from the manufacturer for you. Depending on availability, longer delivery times are also possible. We'll let you know if that's the case. You can of course cancel your delivery at any time free of charge.

Available in 7-21 days

€294.99

1 €264.99 1
FORK SLIDER - JMP BLACK
10046429

The product will be ordered from the manufacturer for you. Depending on availability, longer delivery times are also possible. We'll let you know if that's the case. You can of course cancel your delivery at any time free of charge.

Available in 7-21 days

€294.99

1 €264.99 1