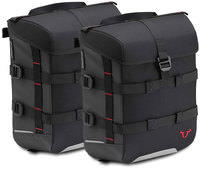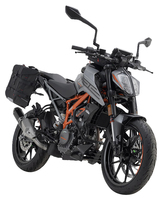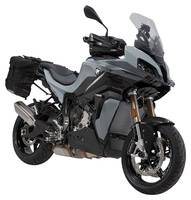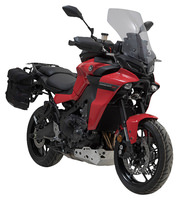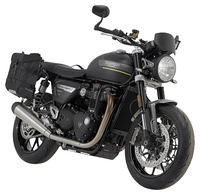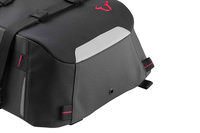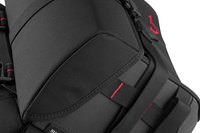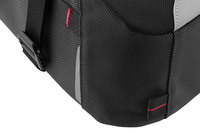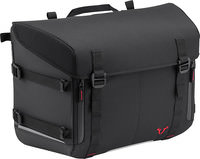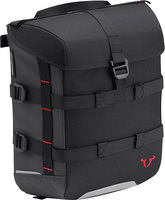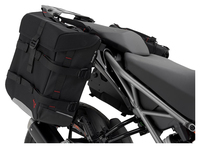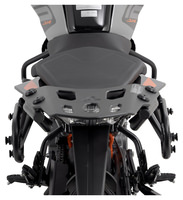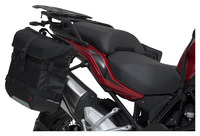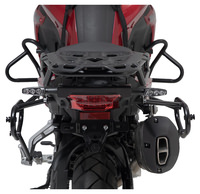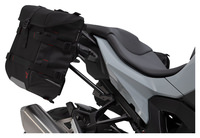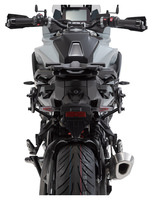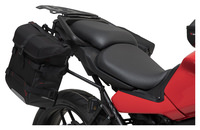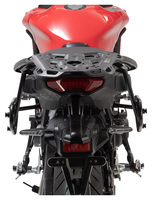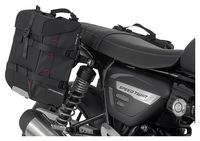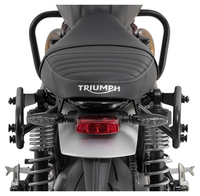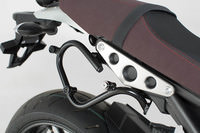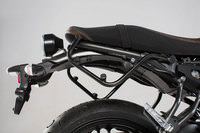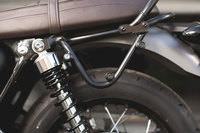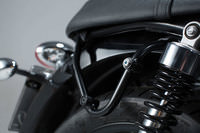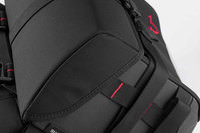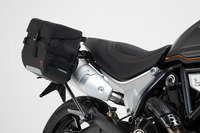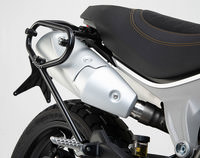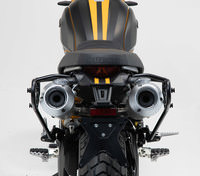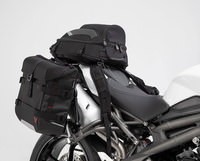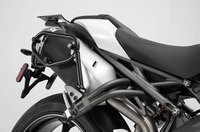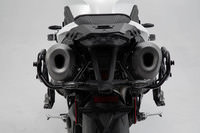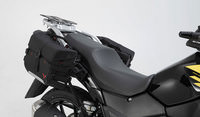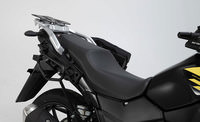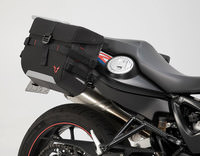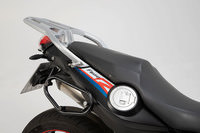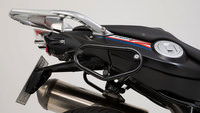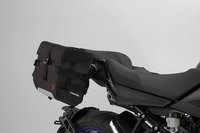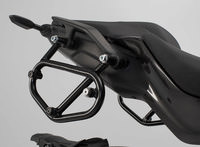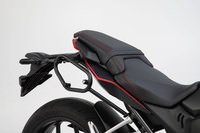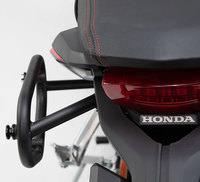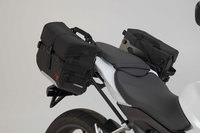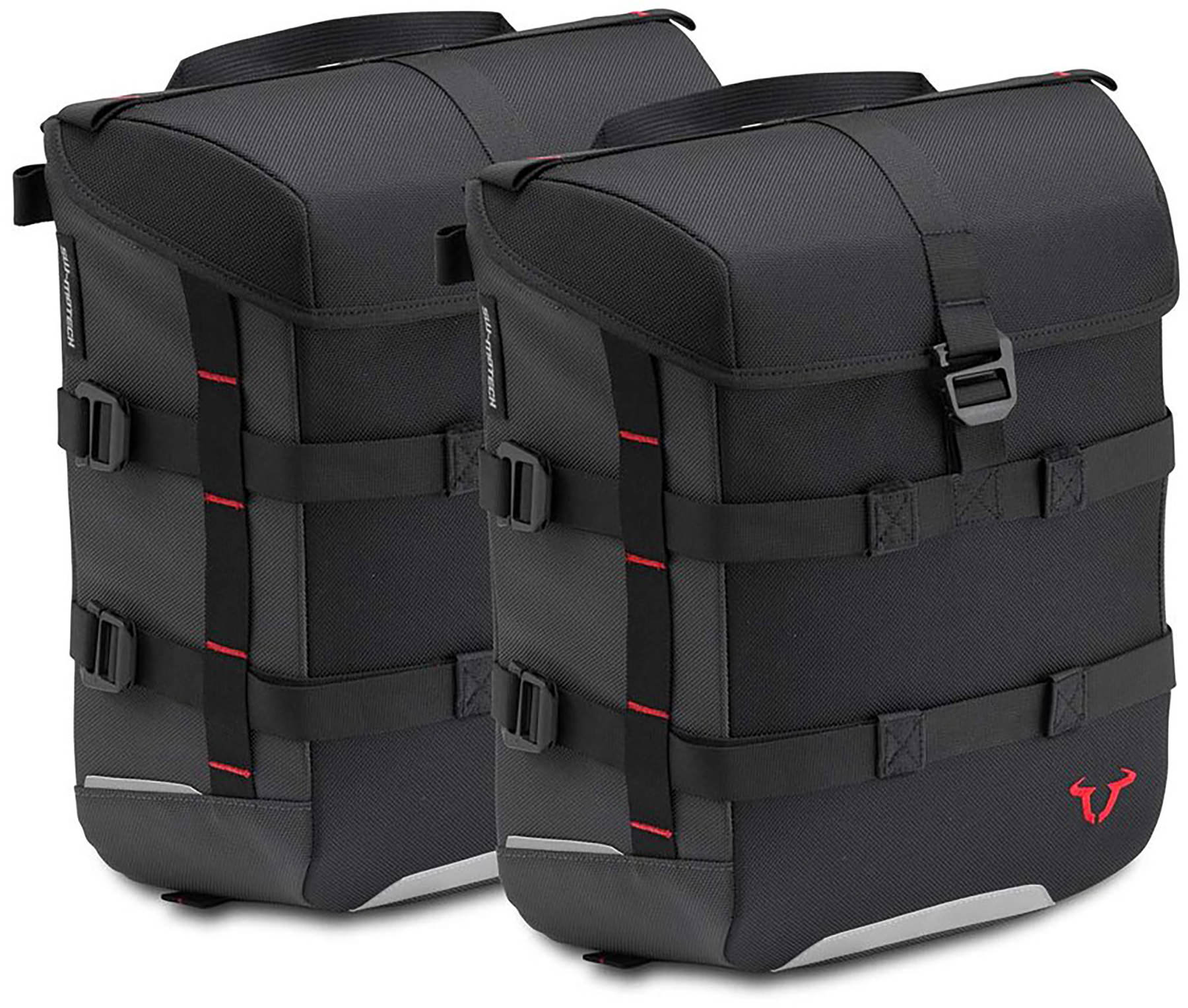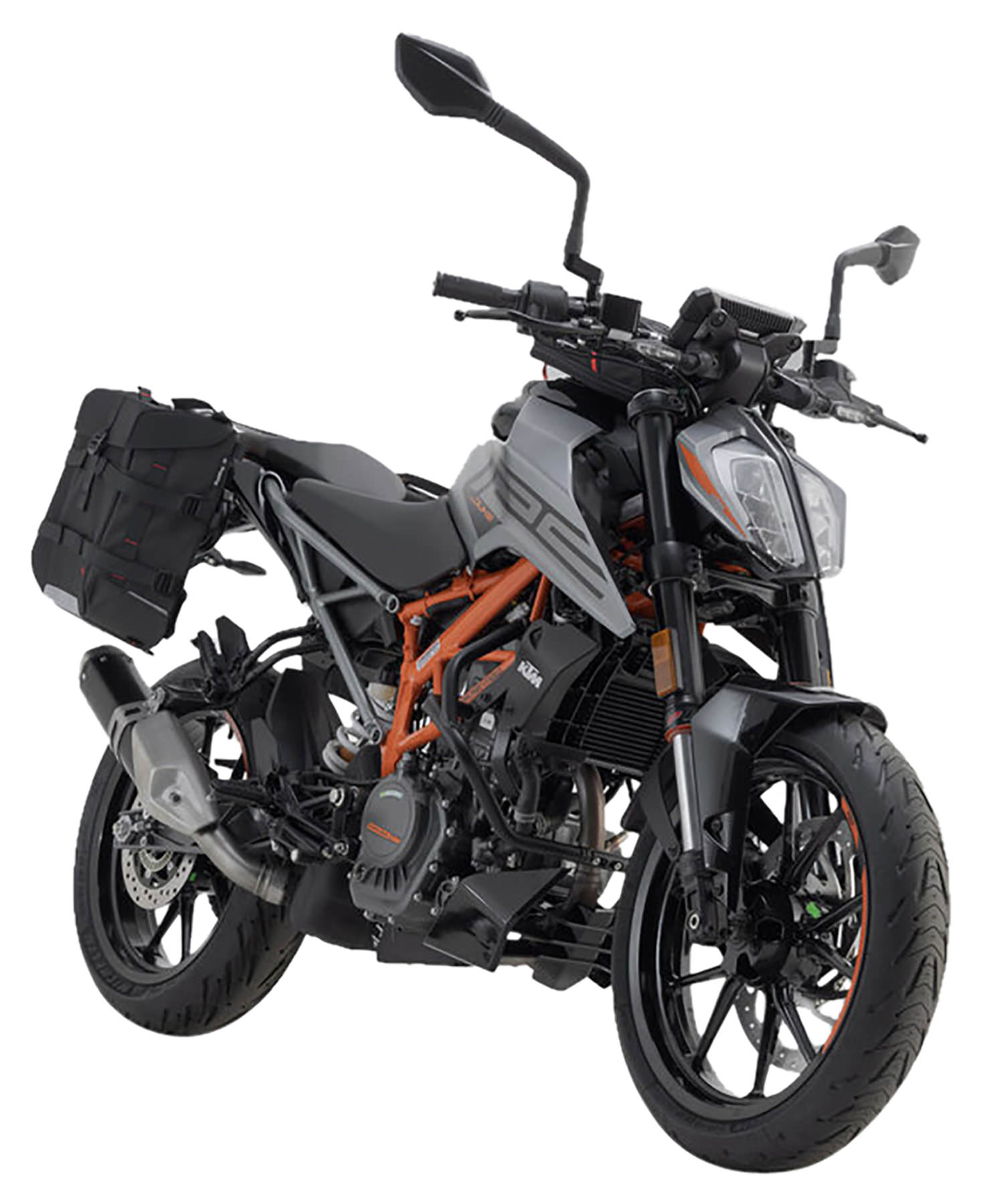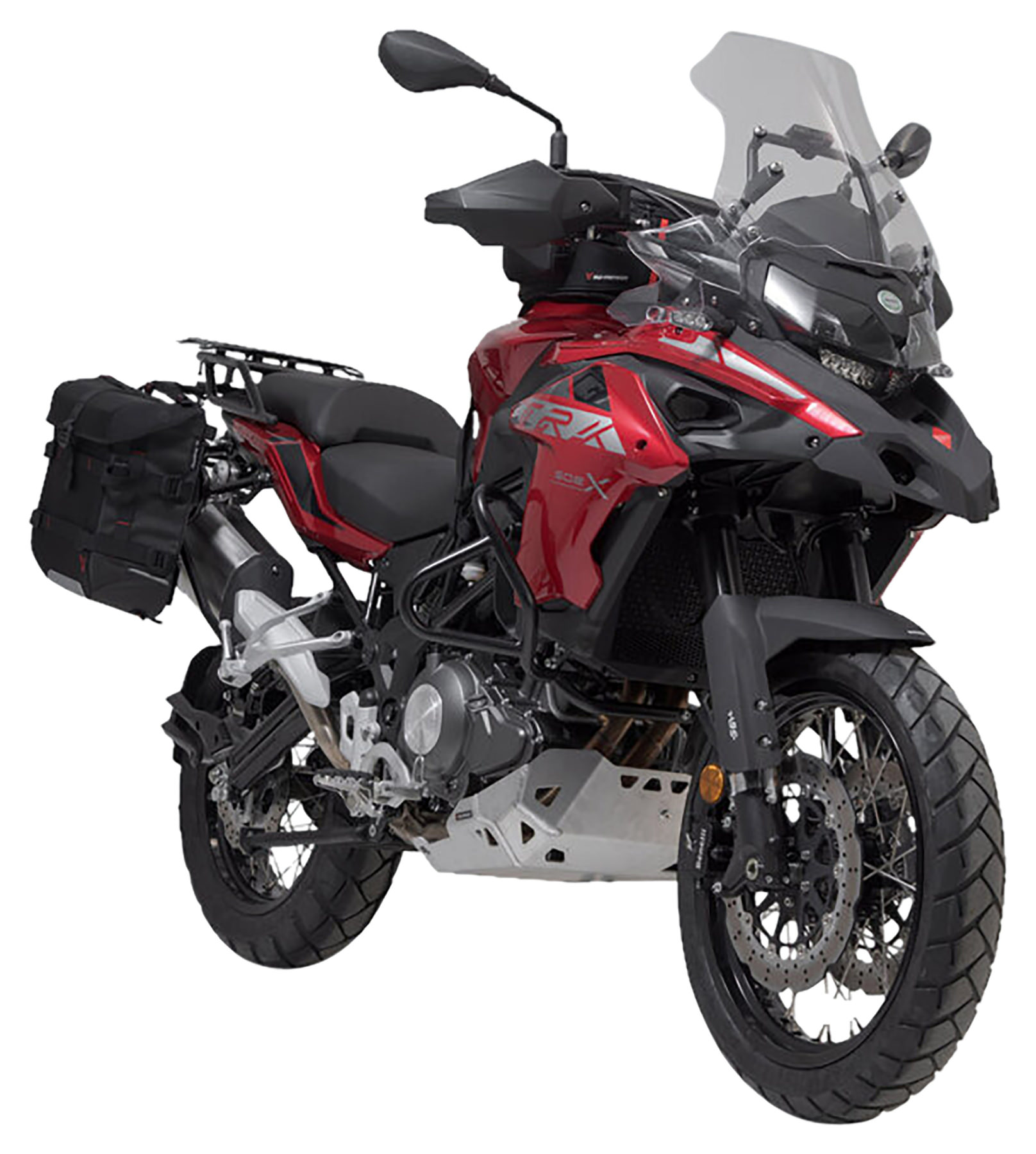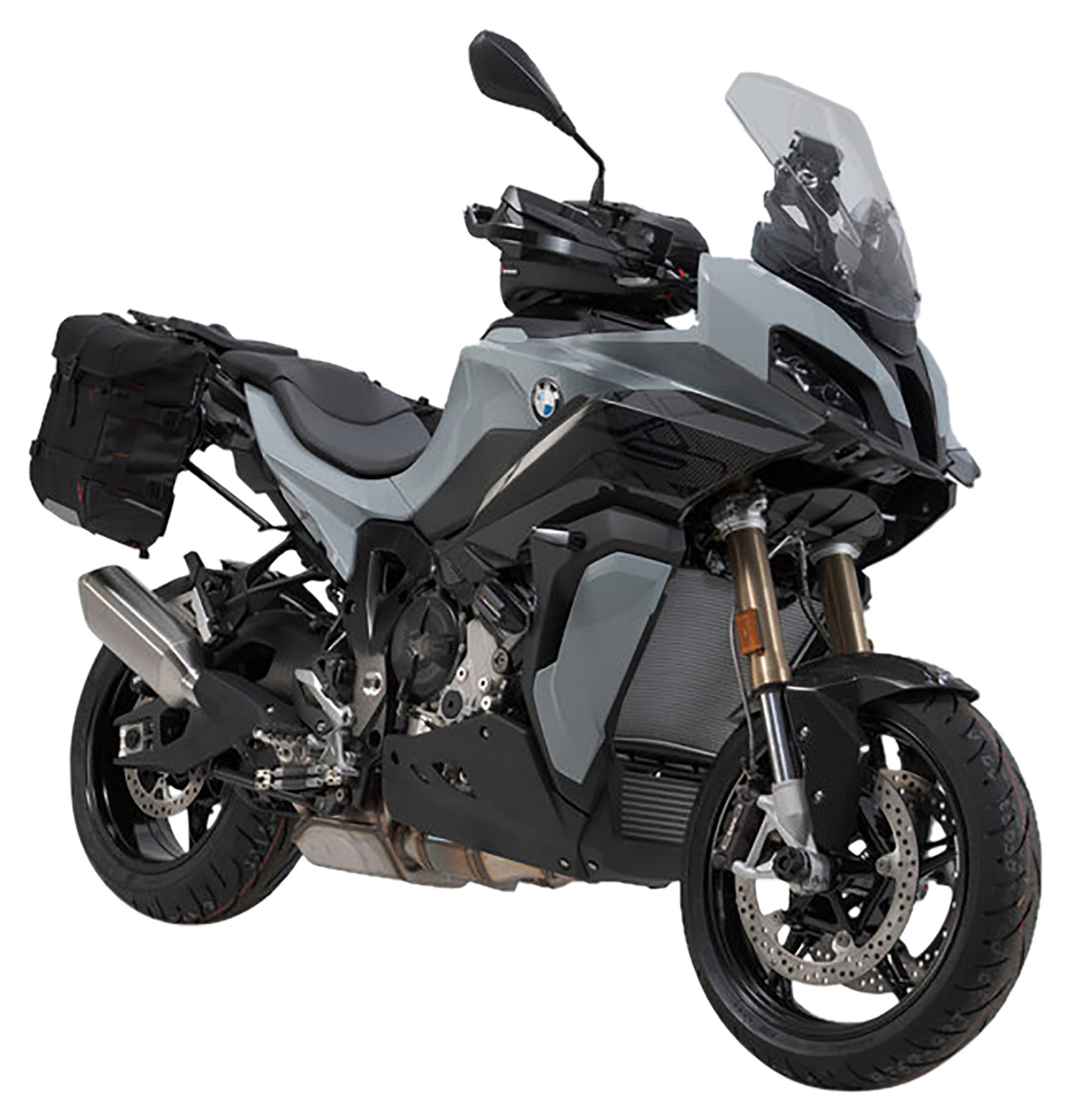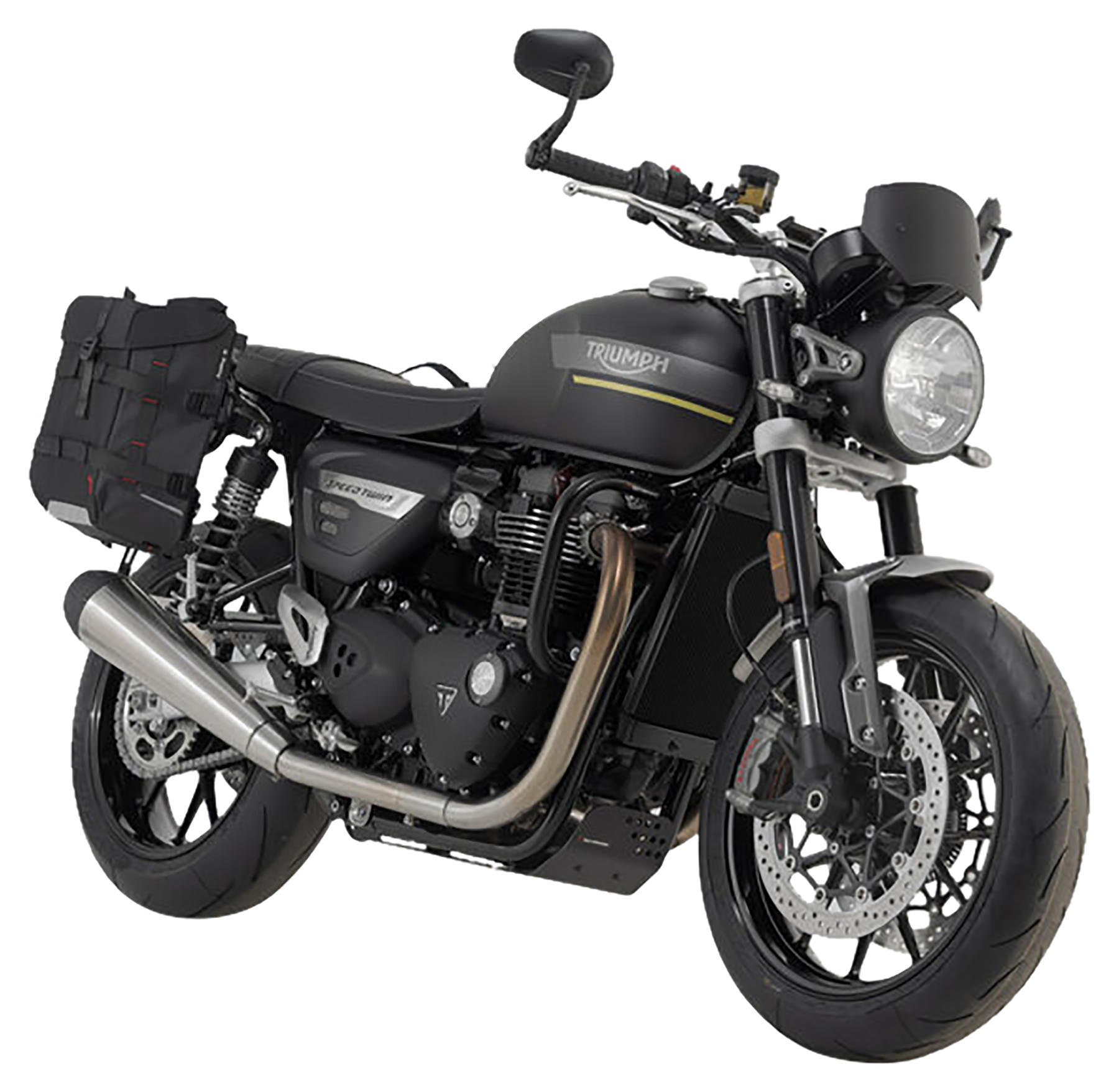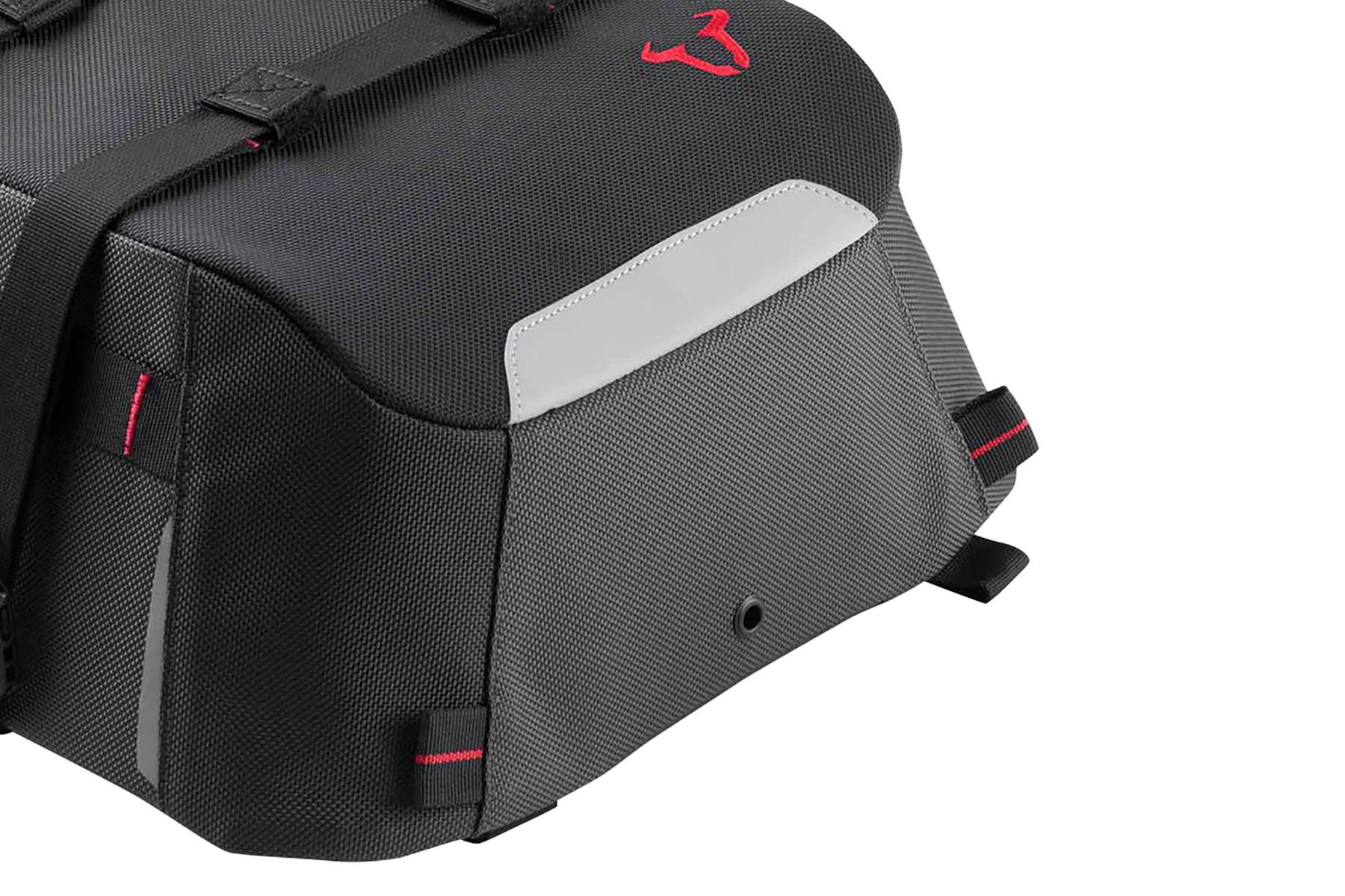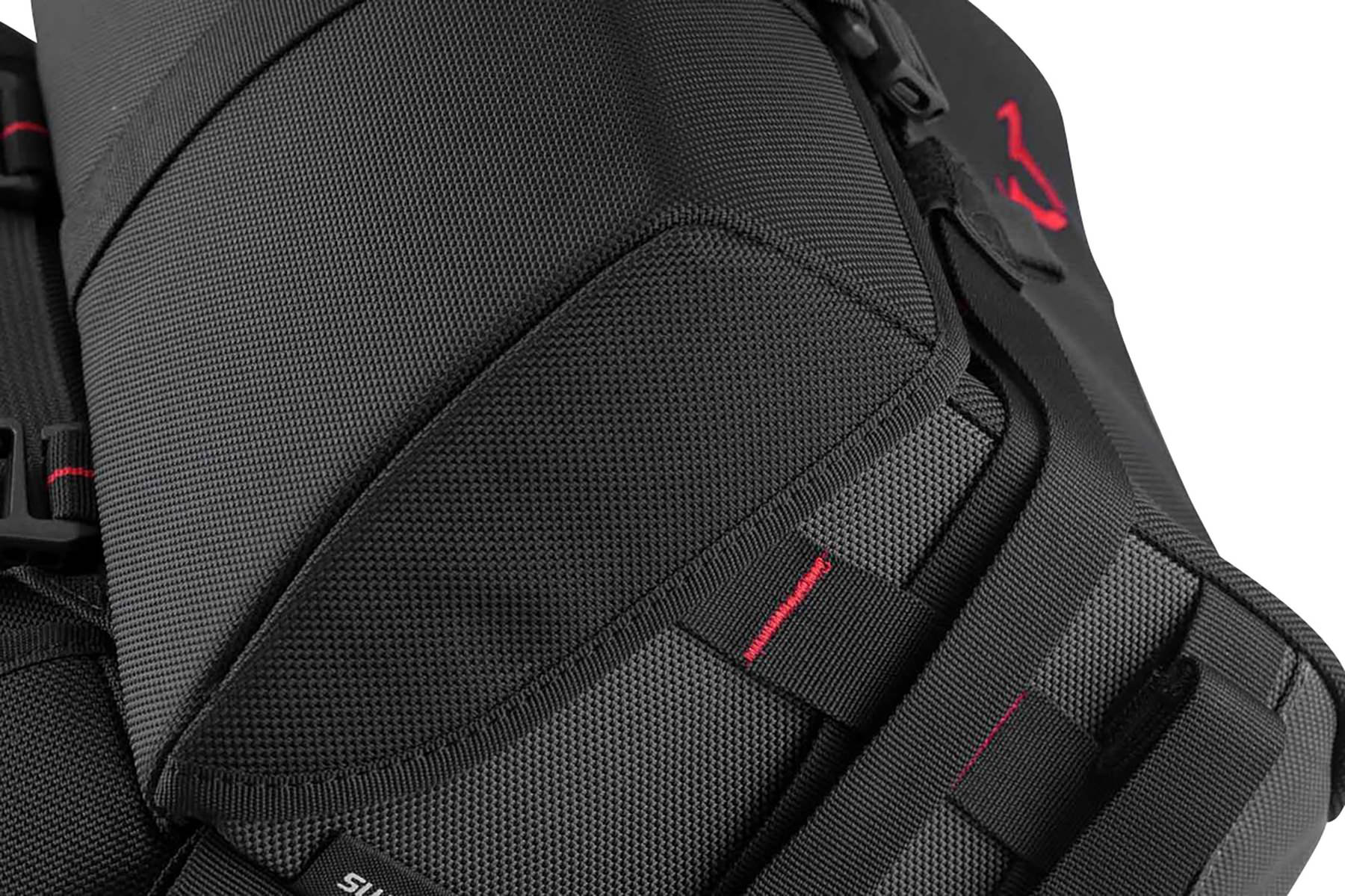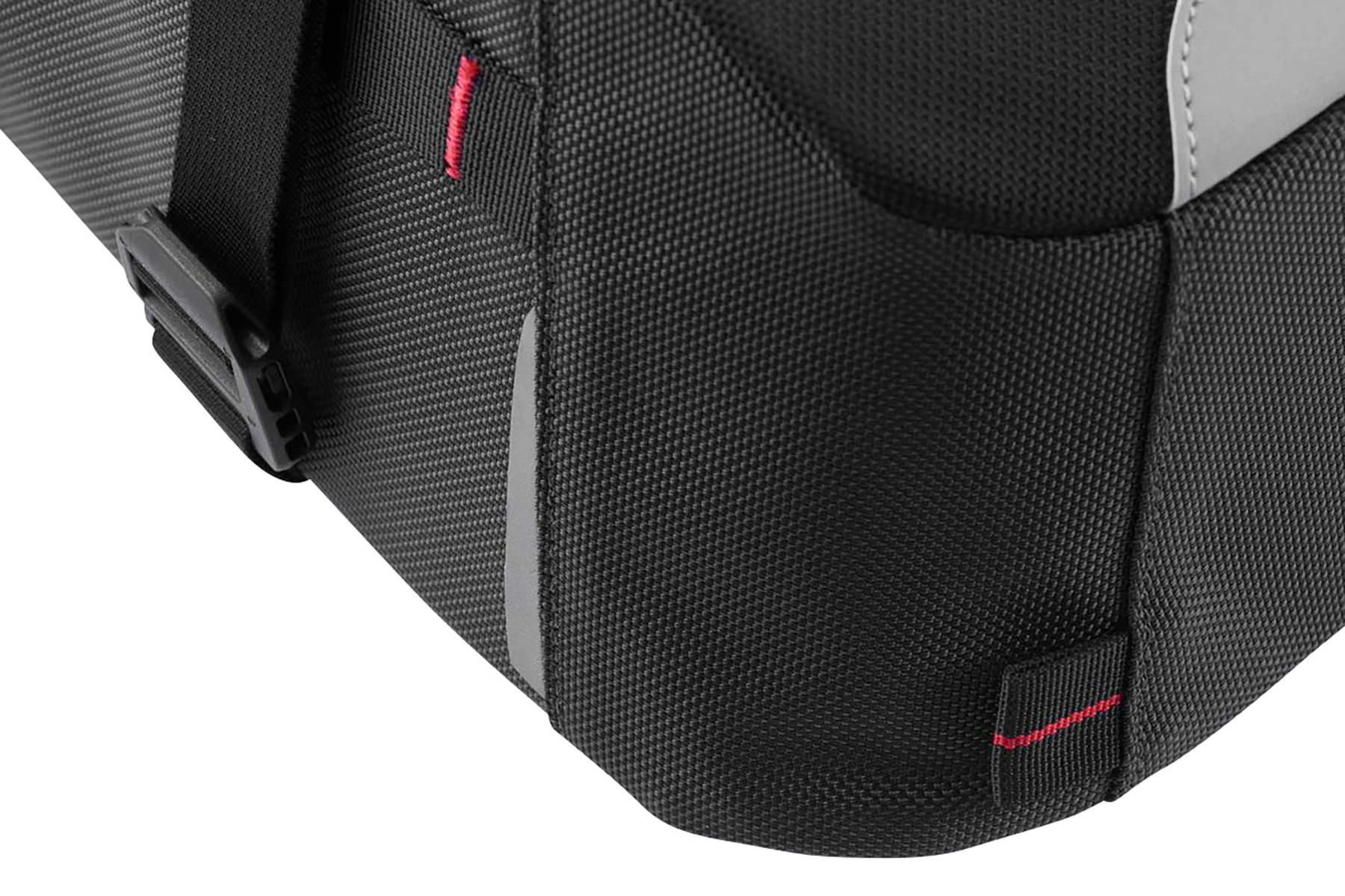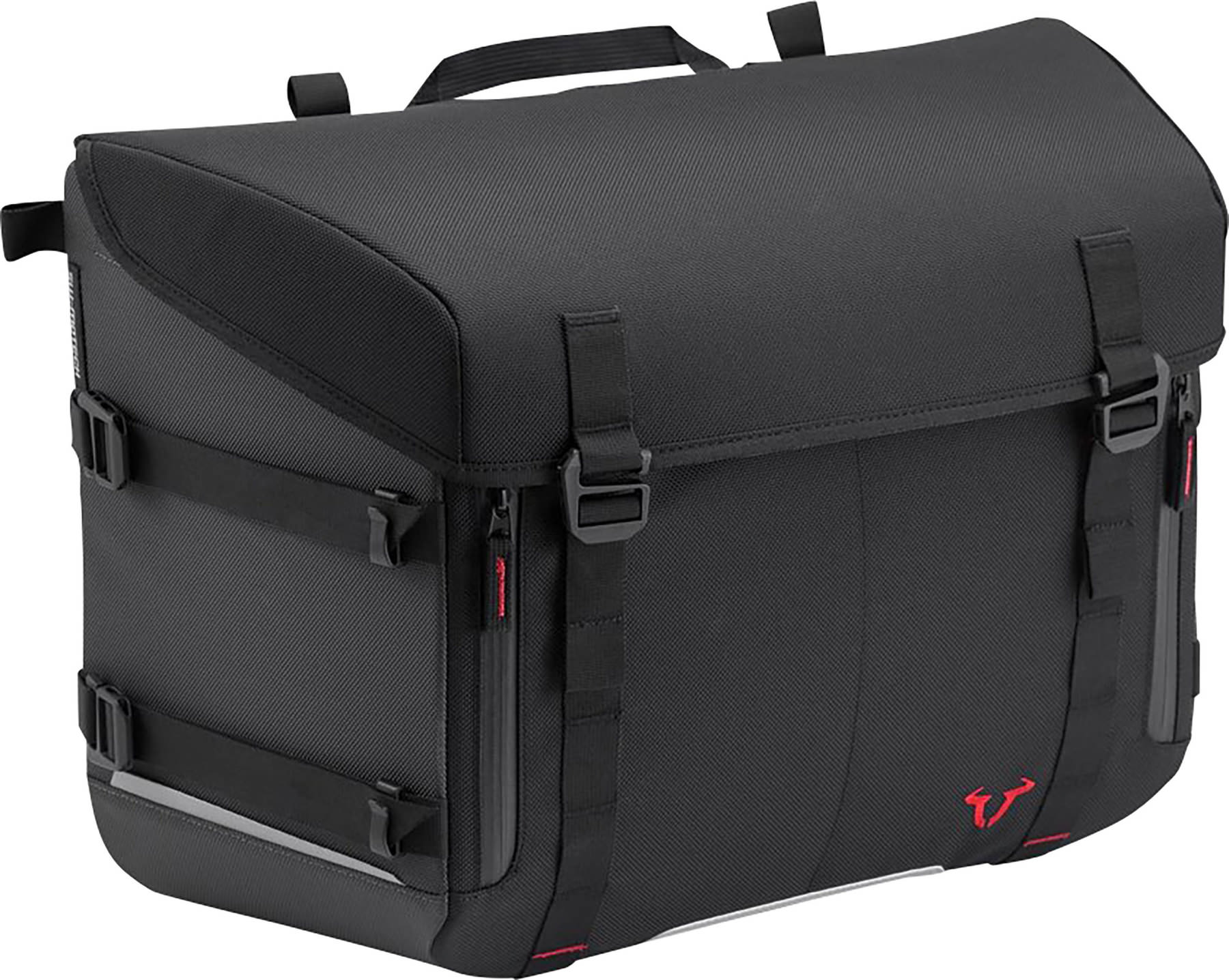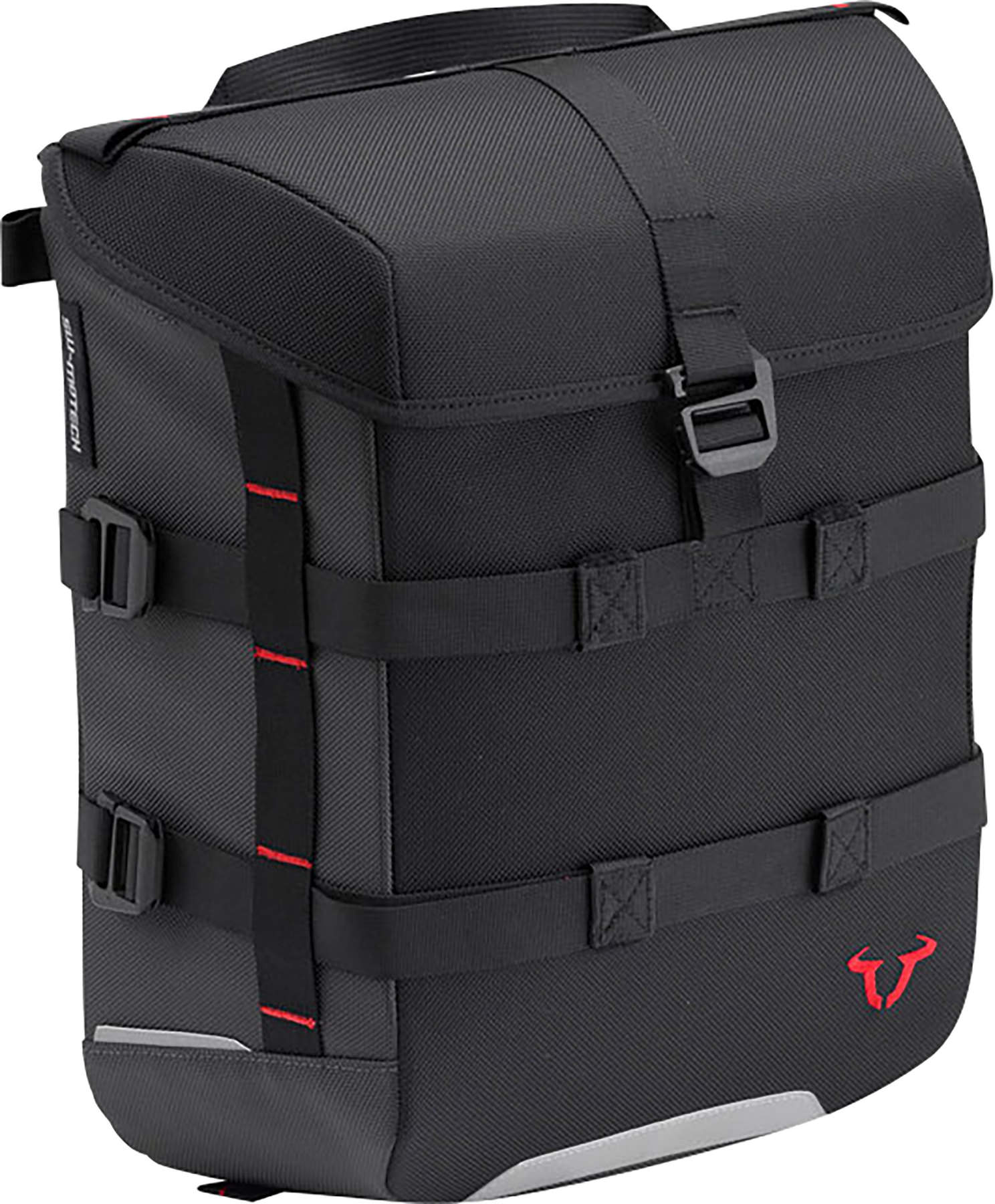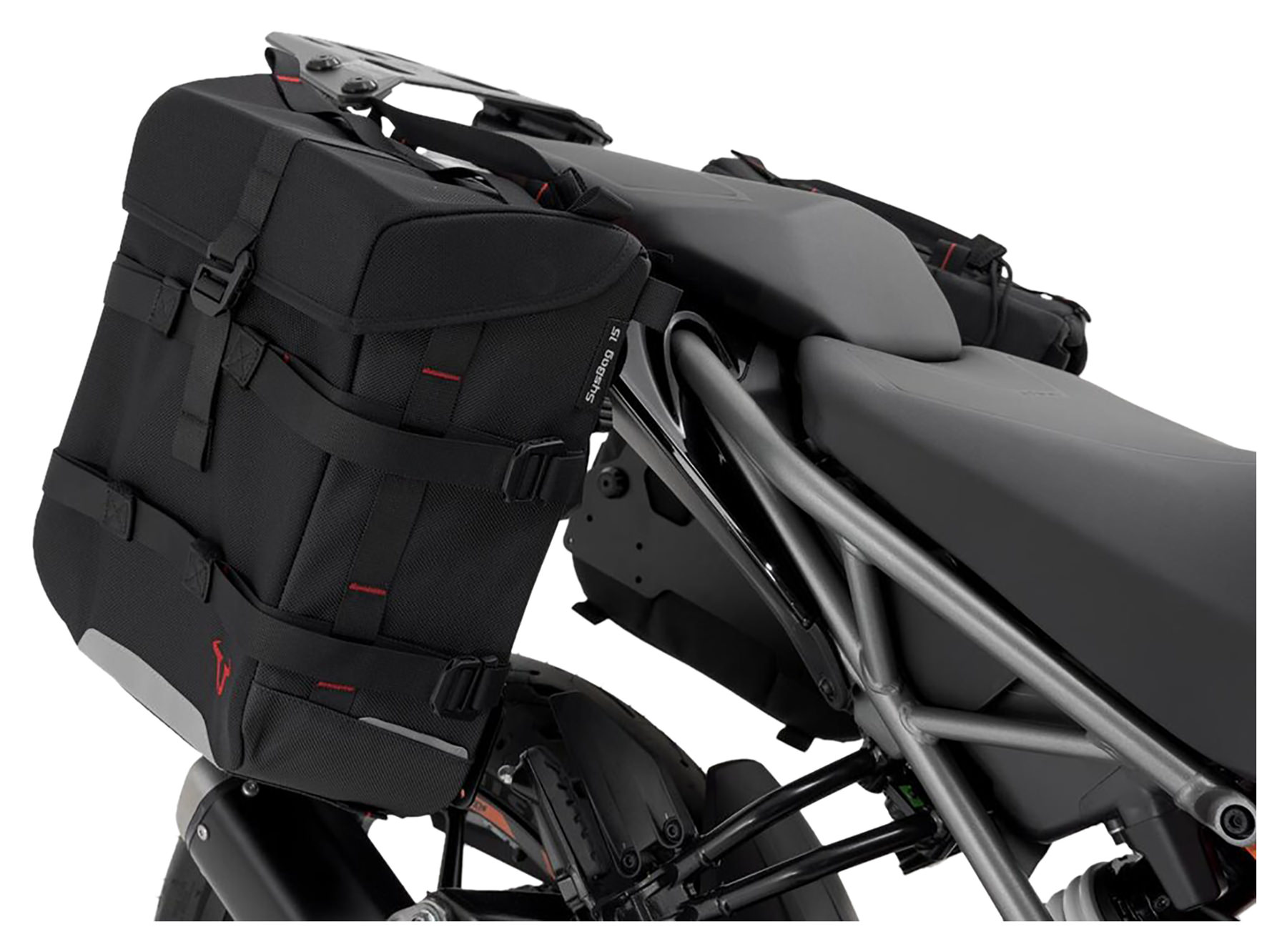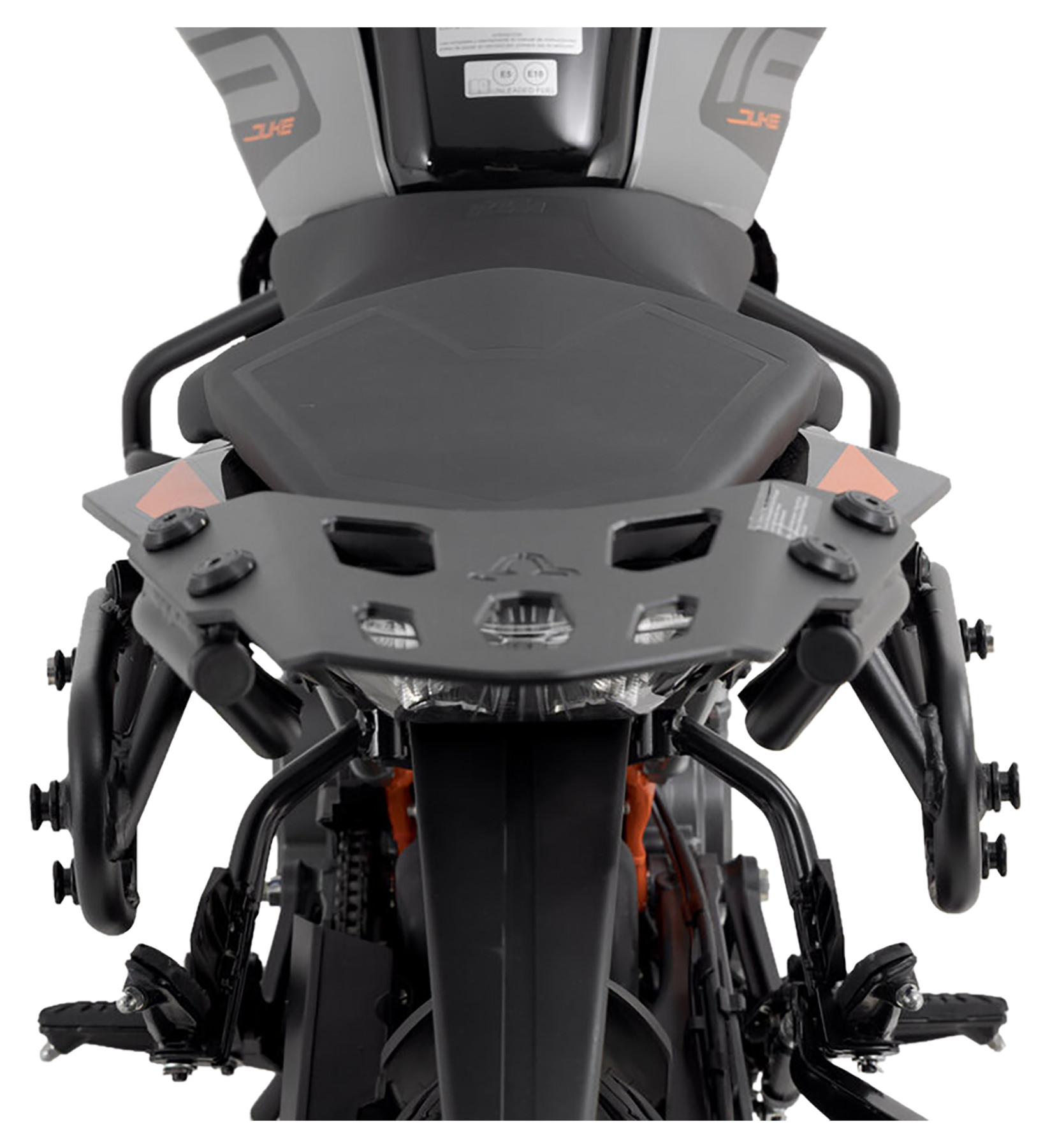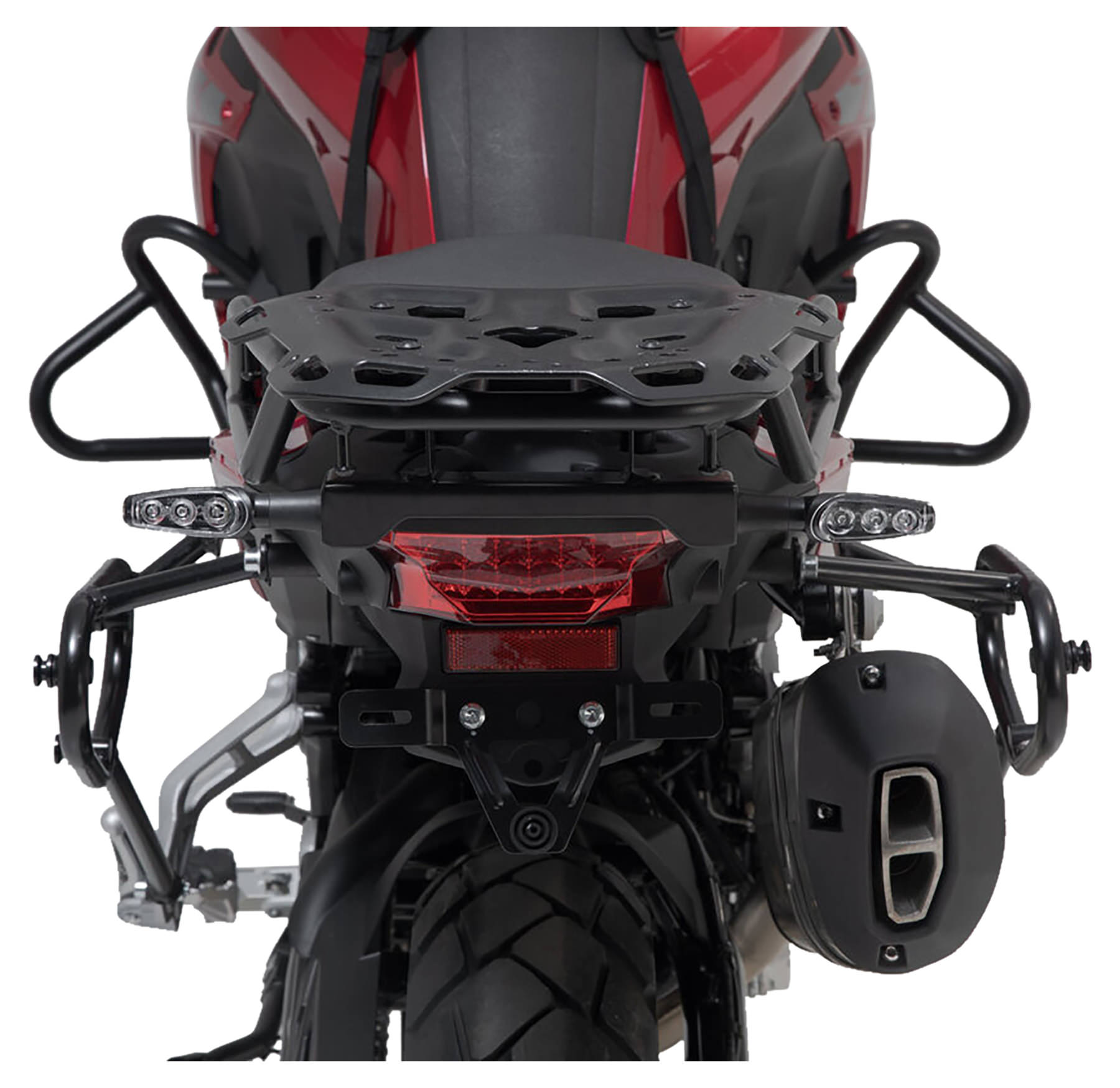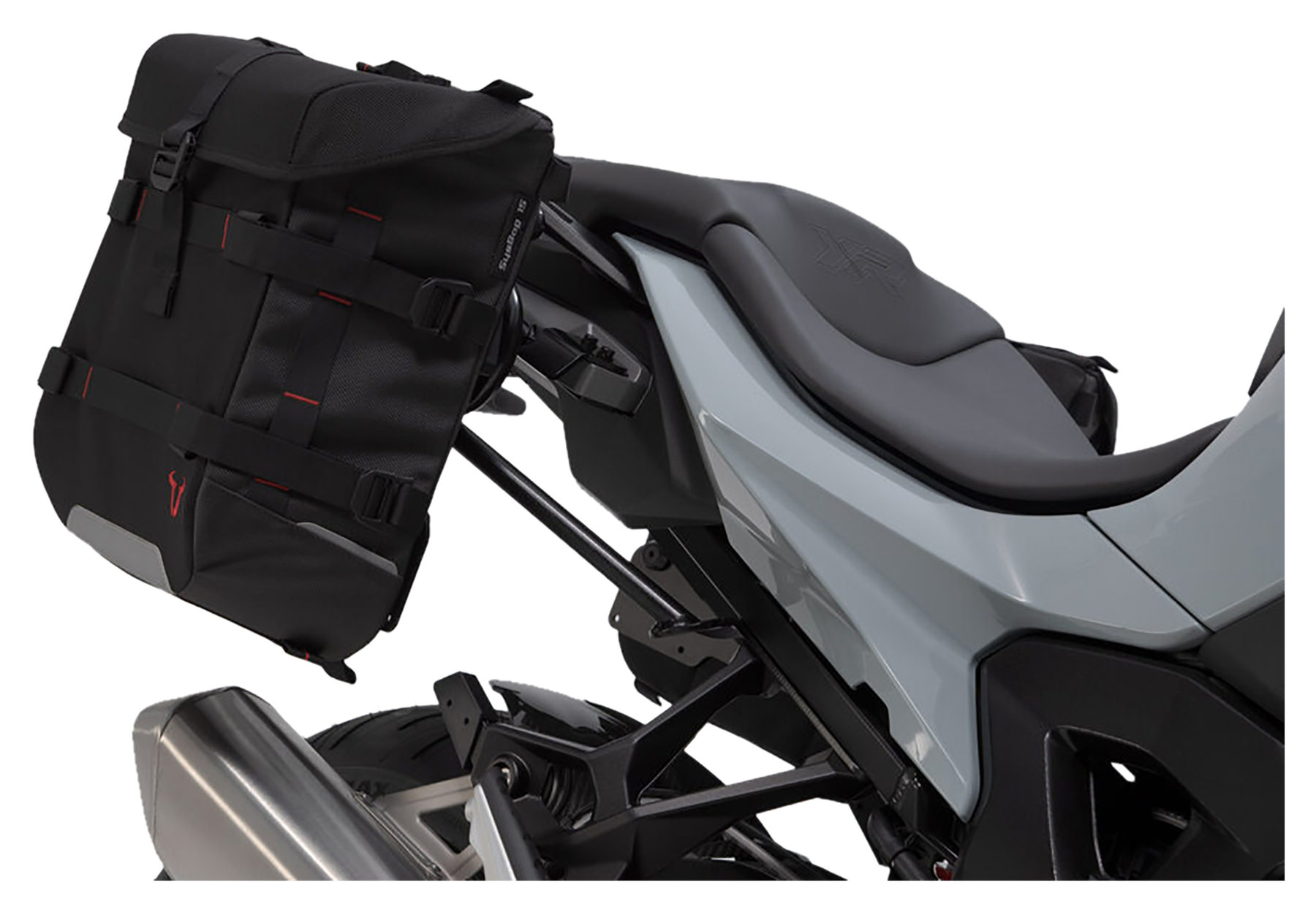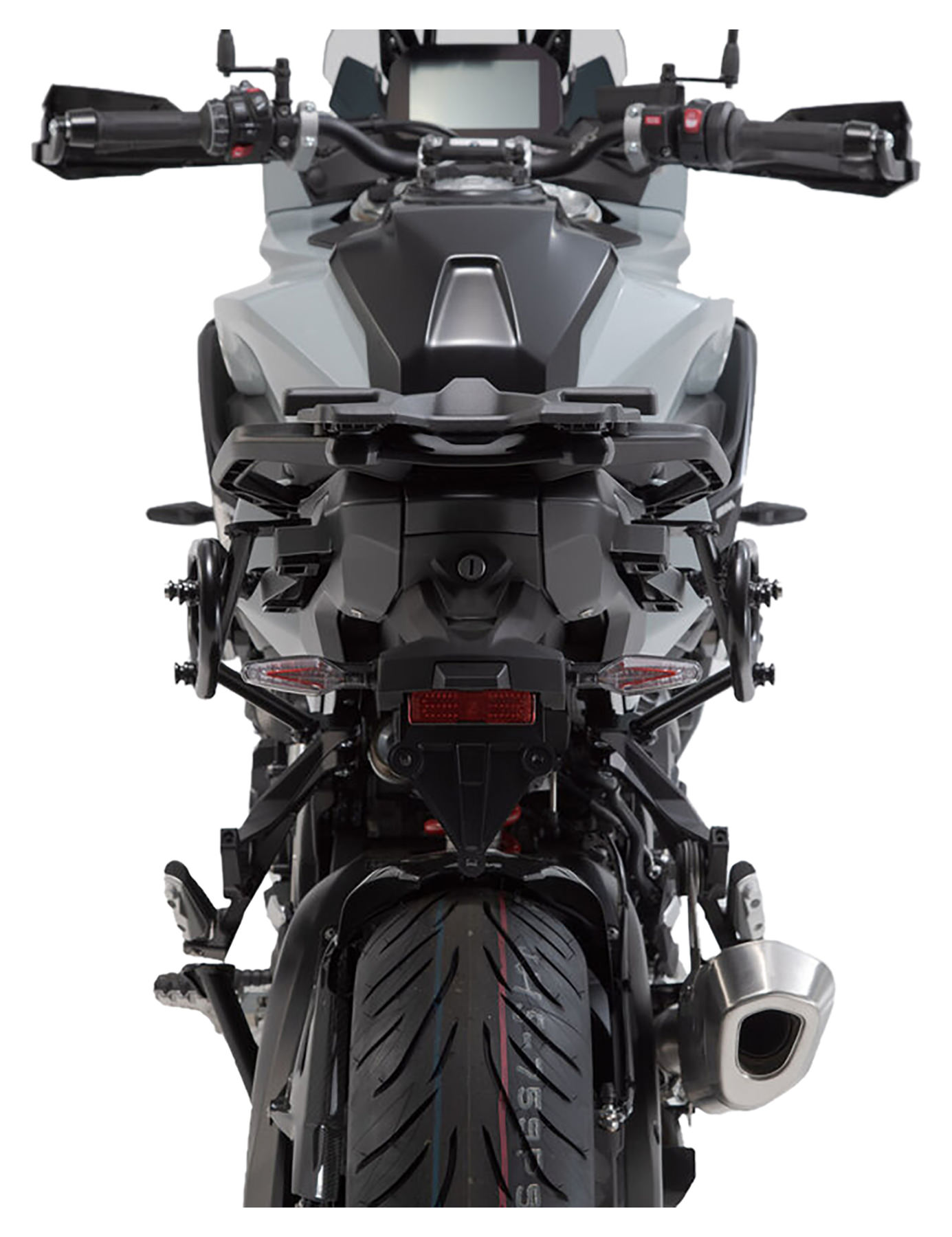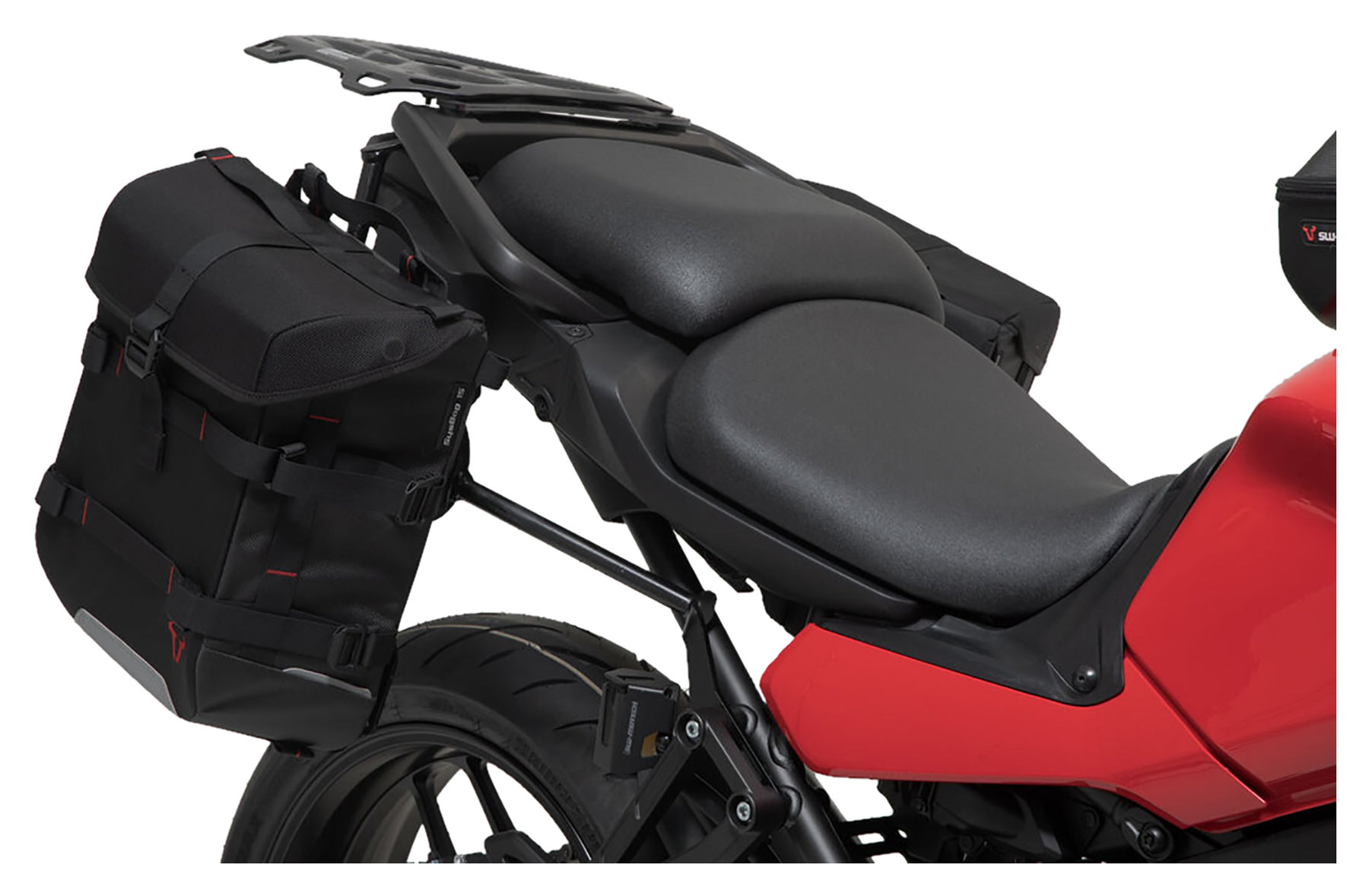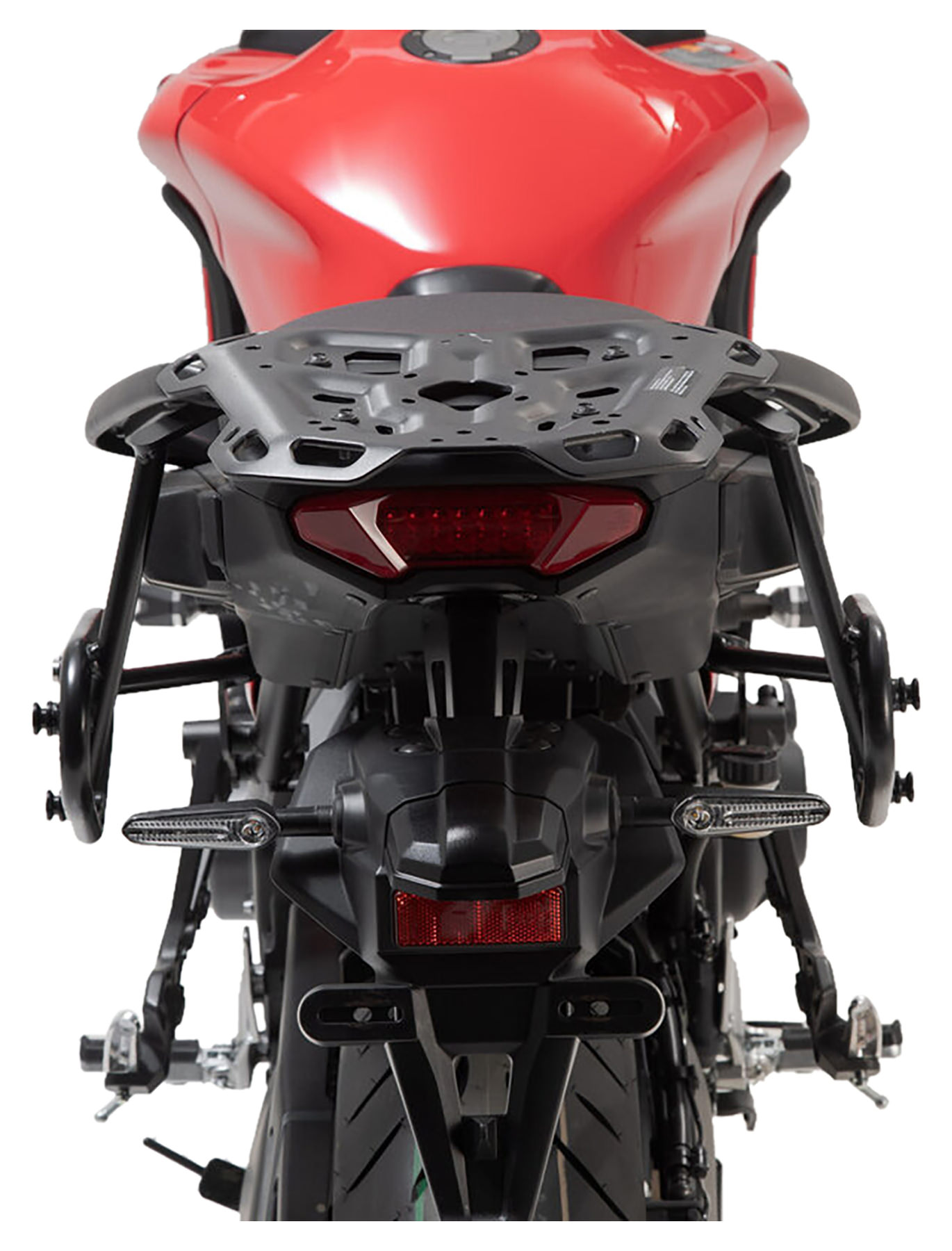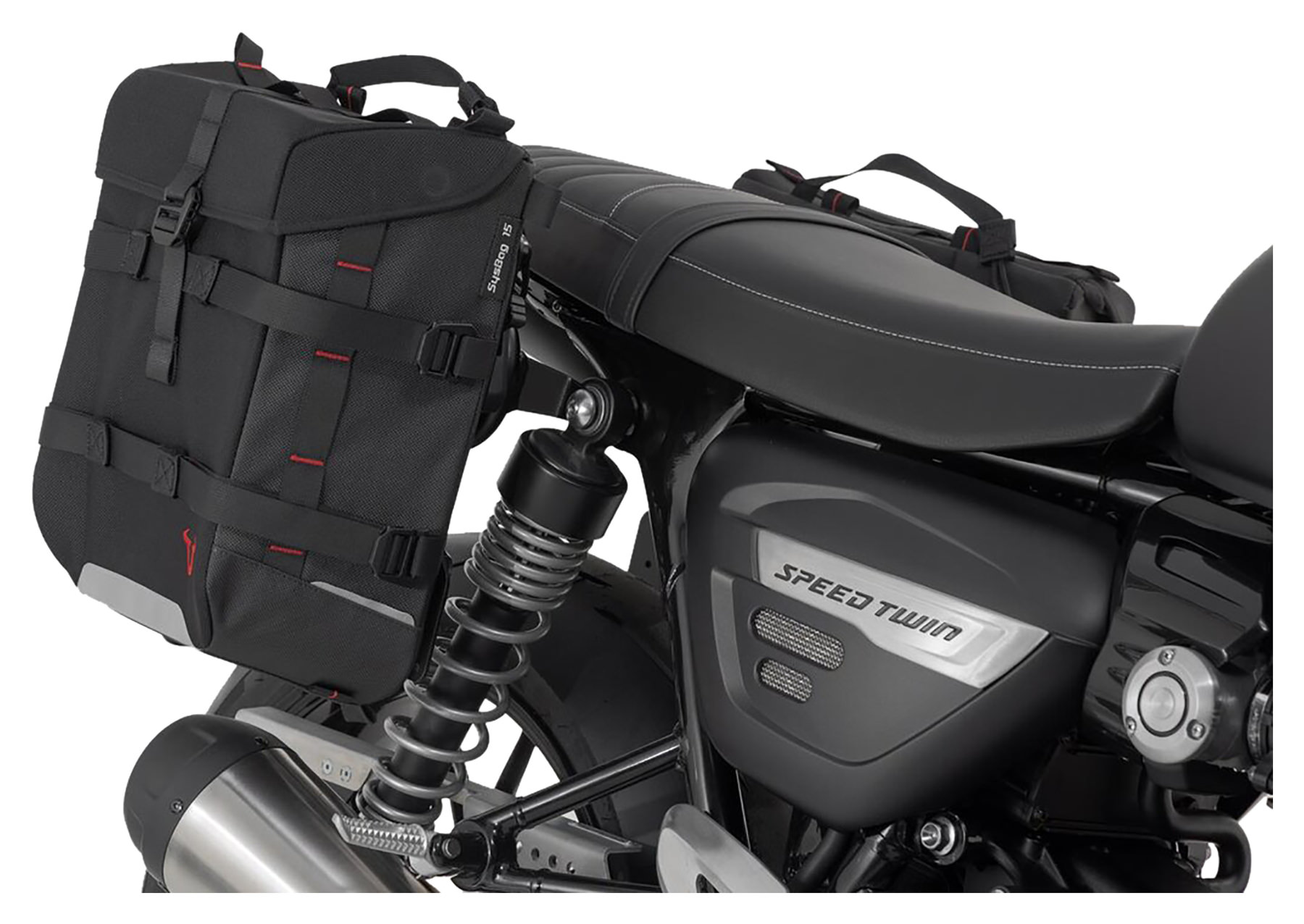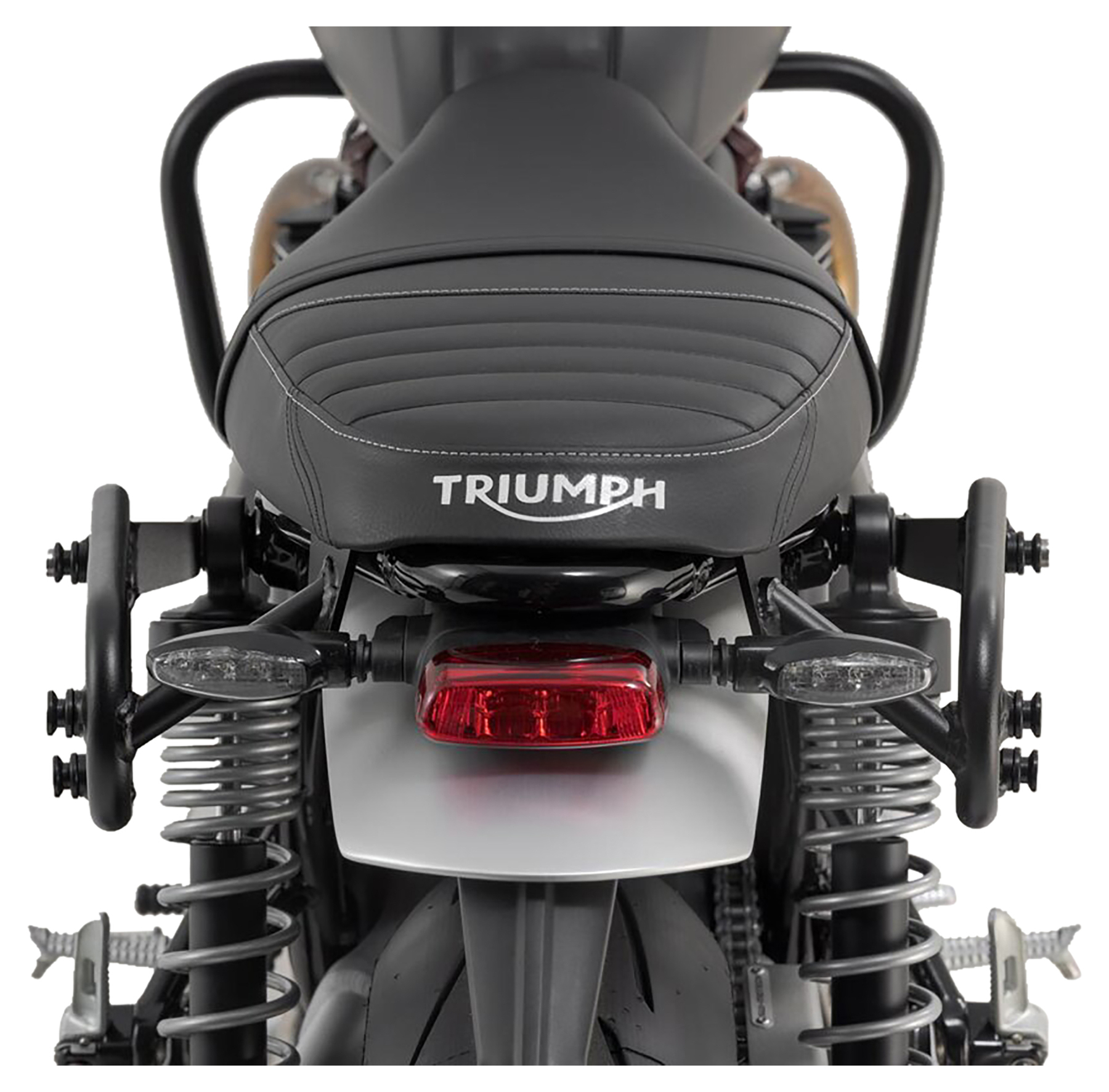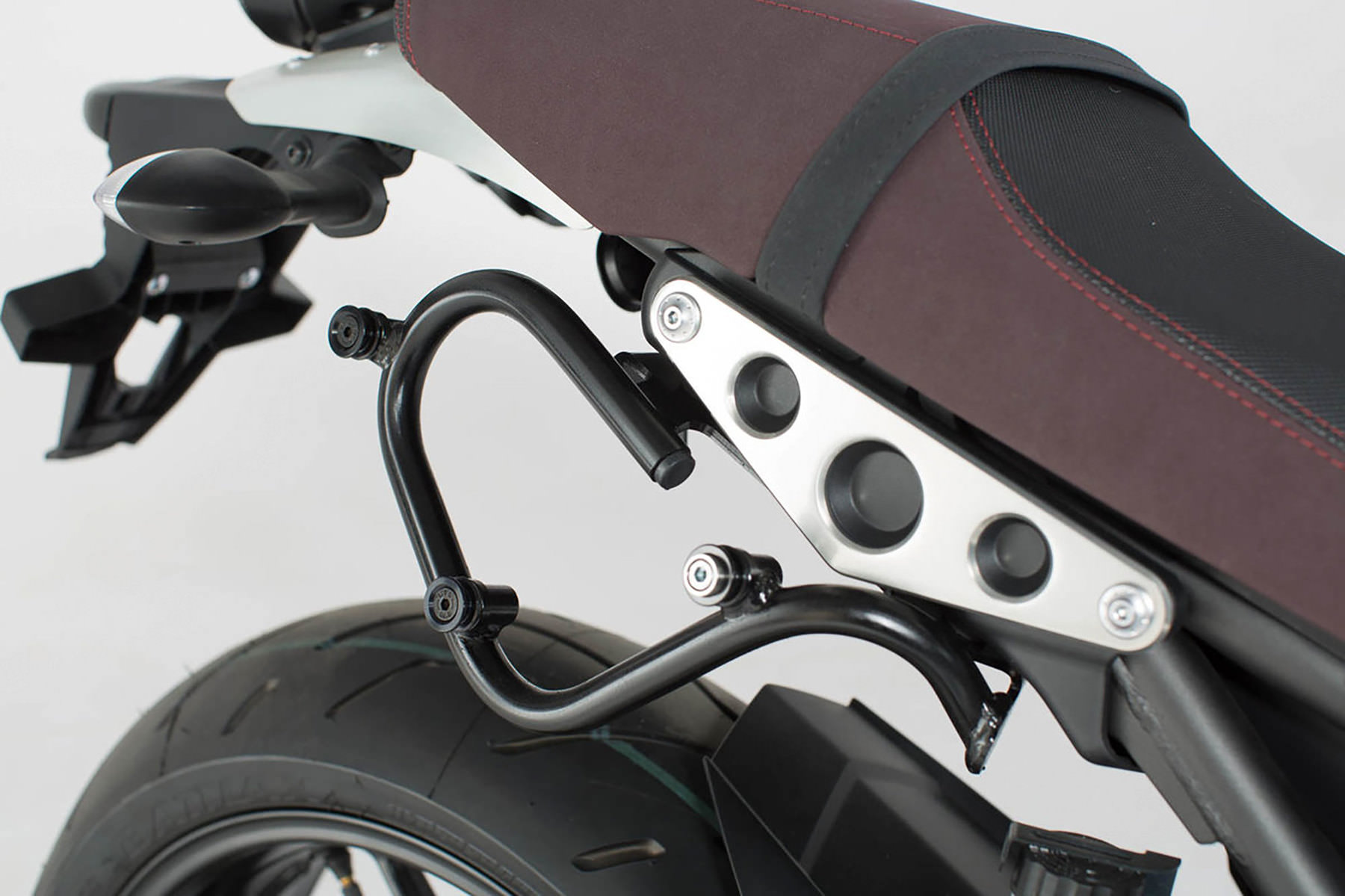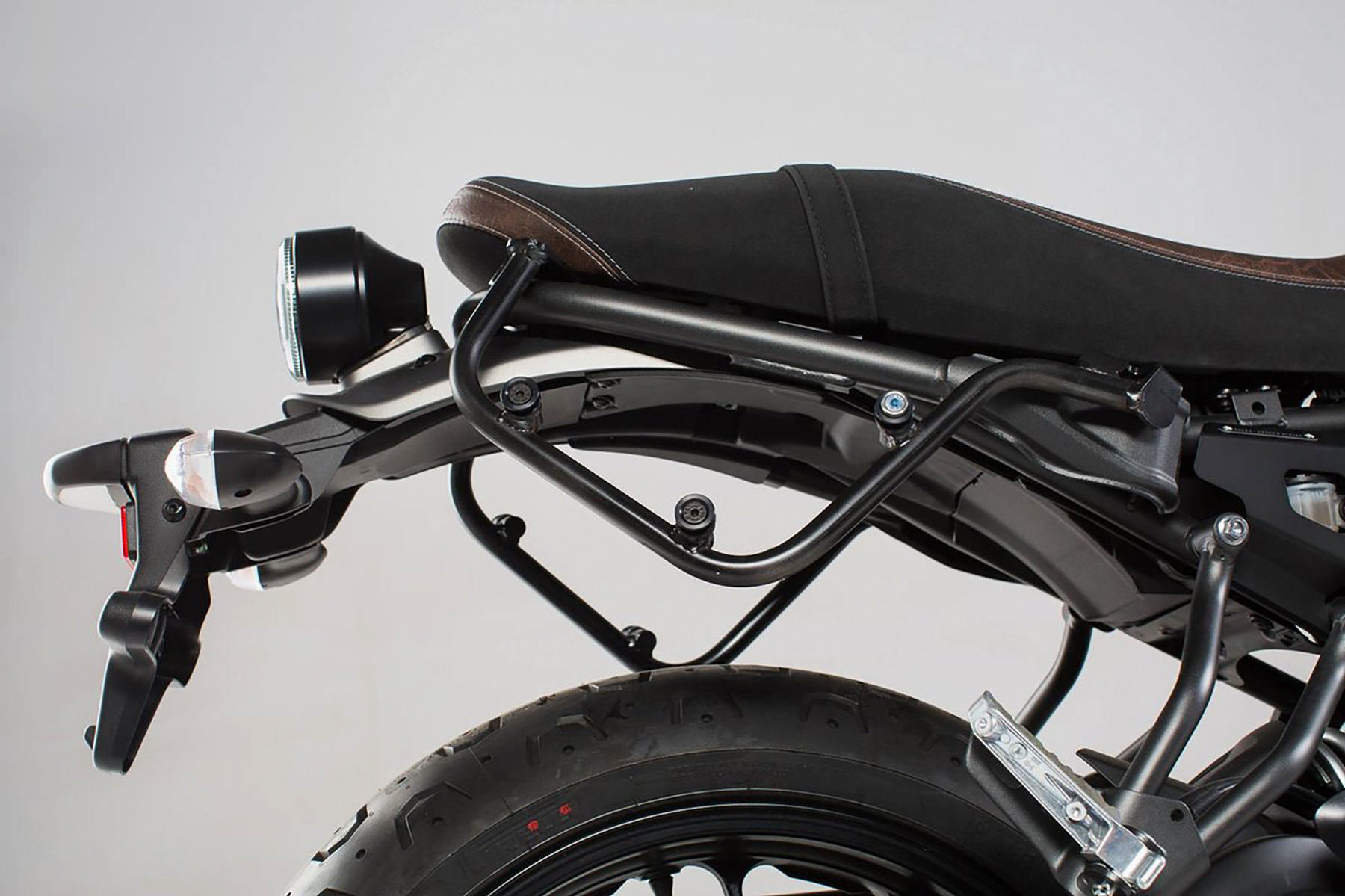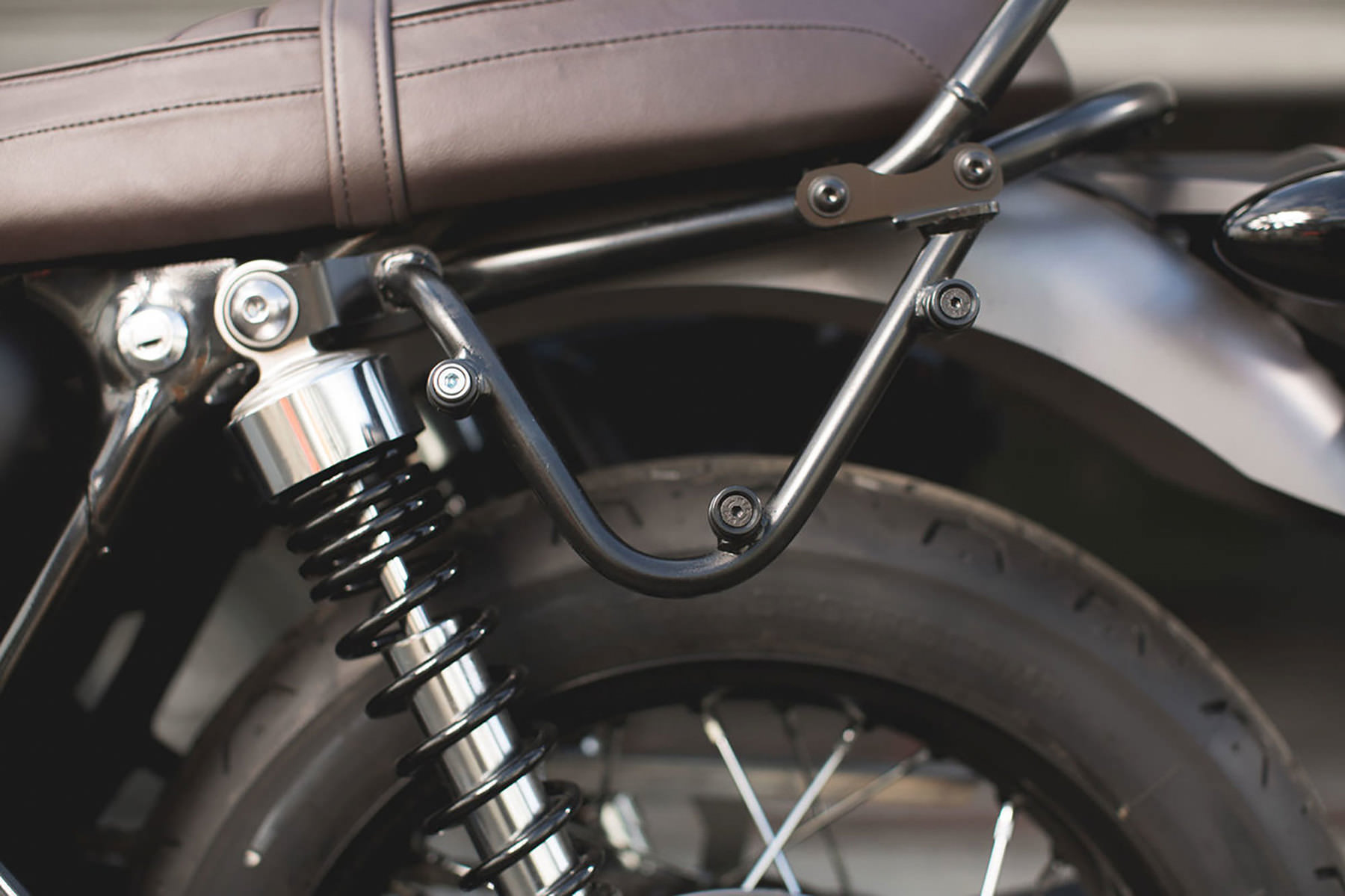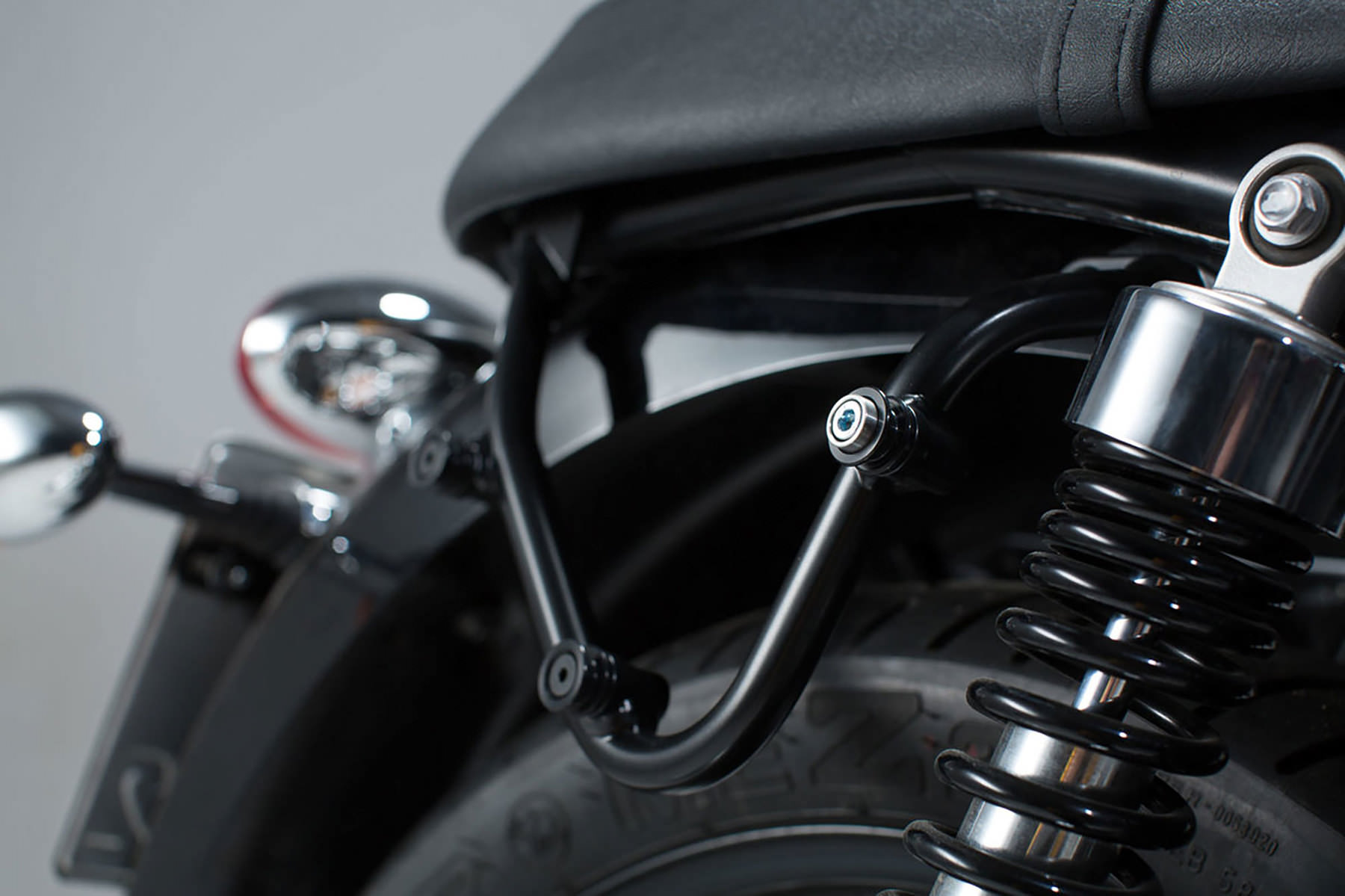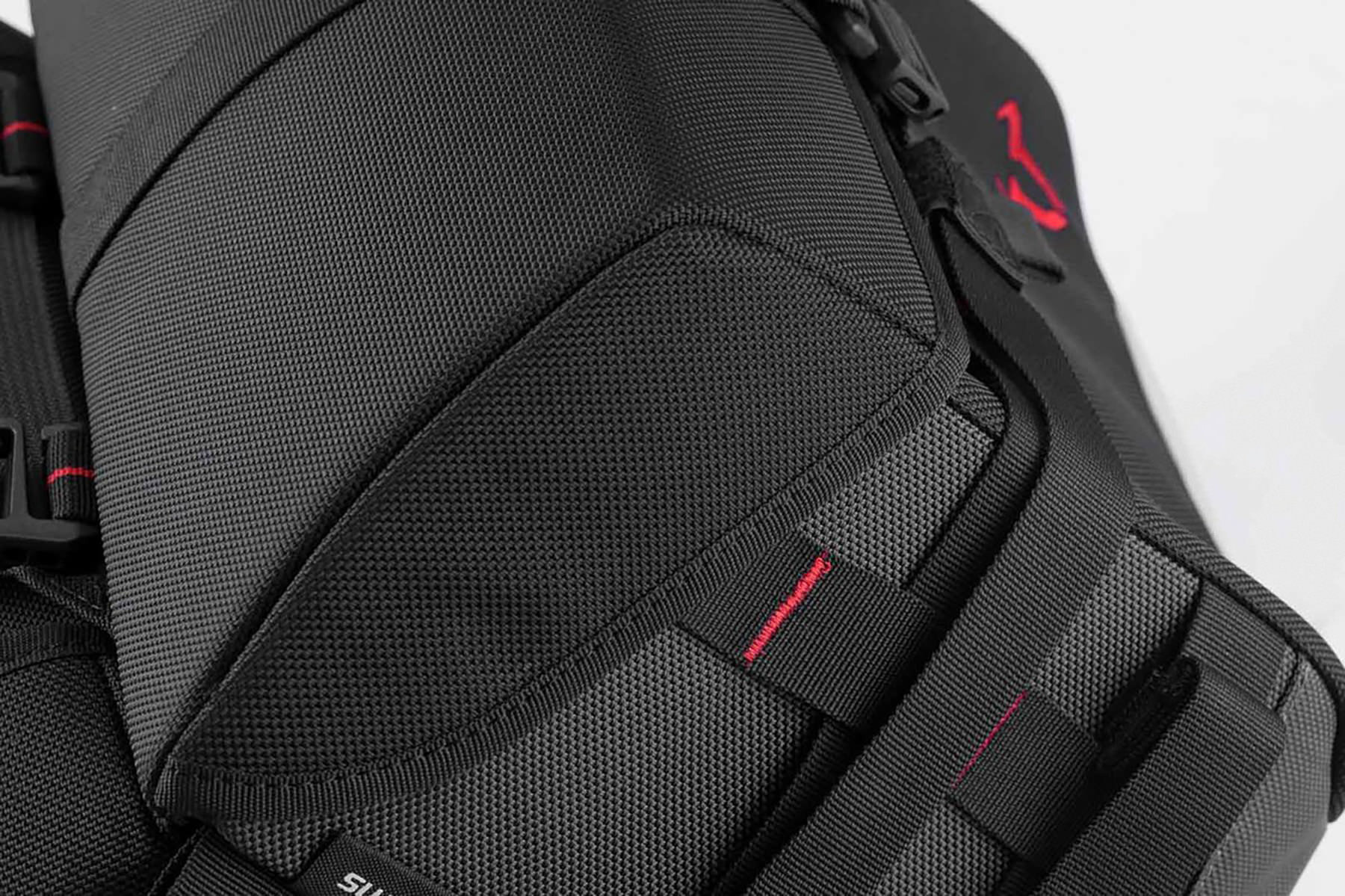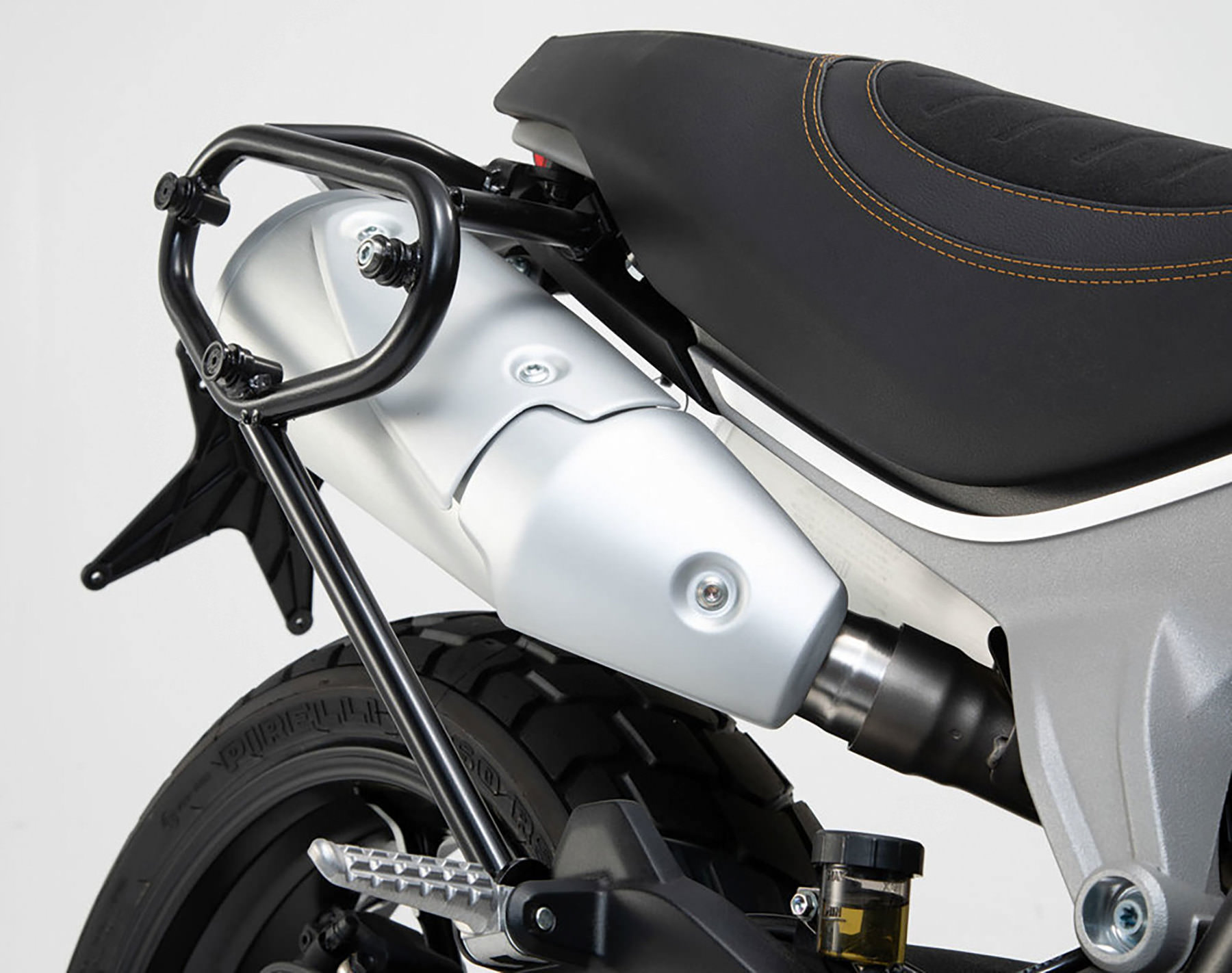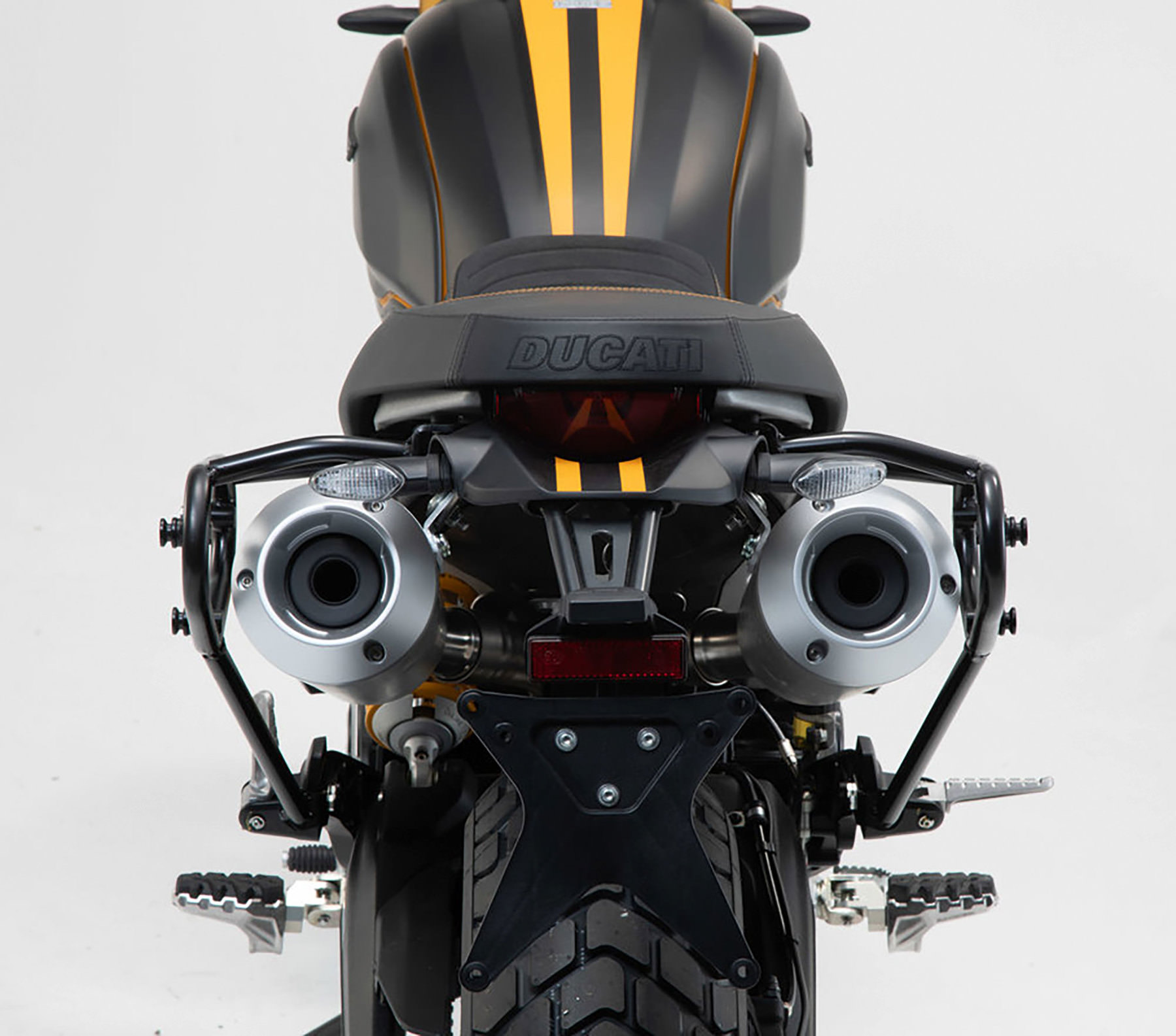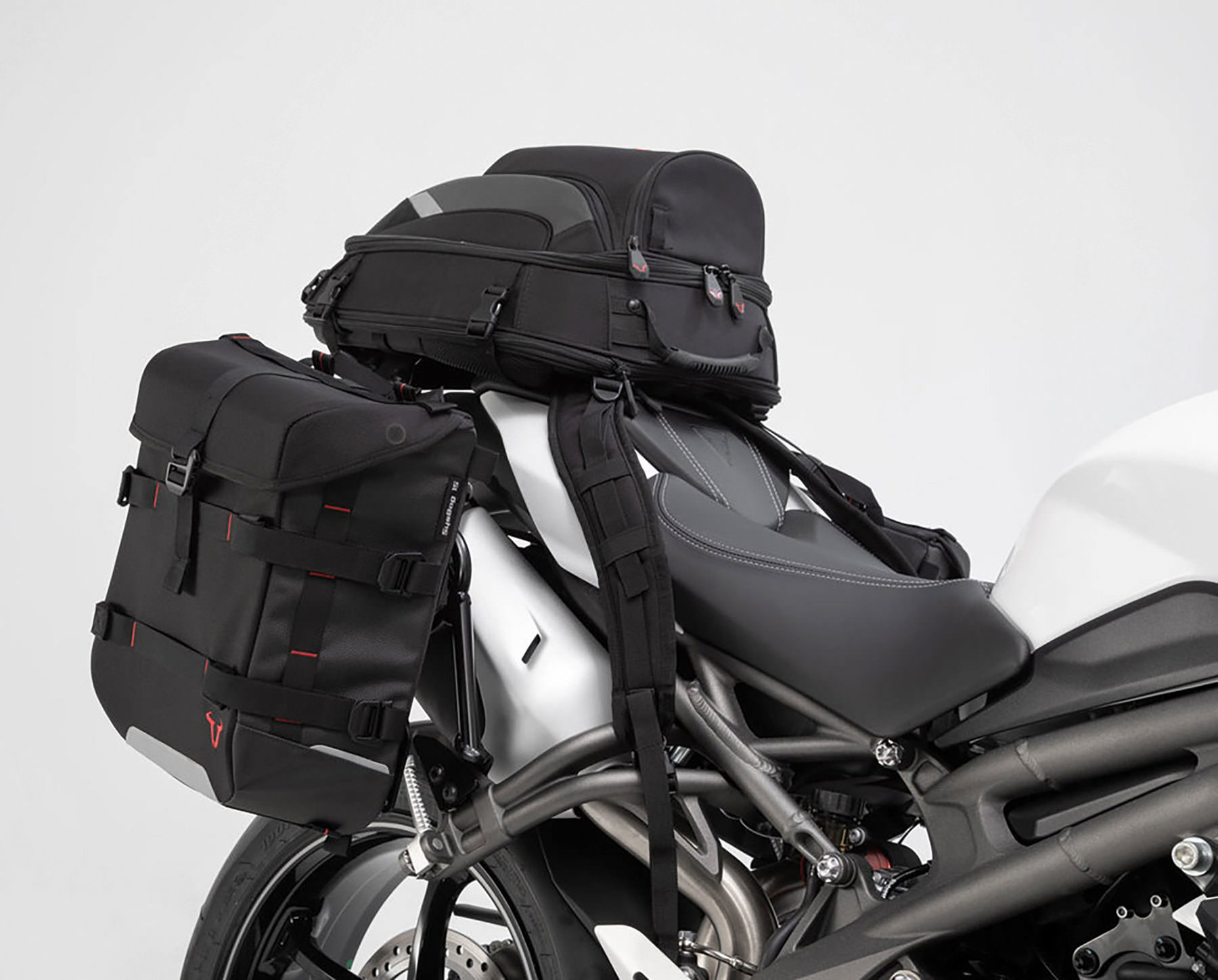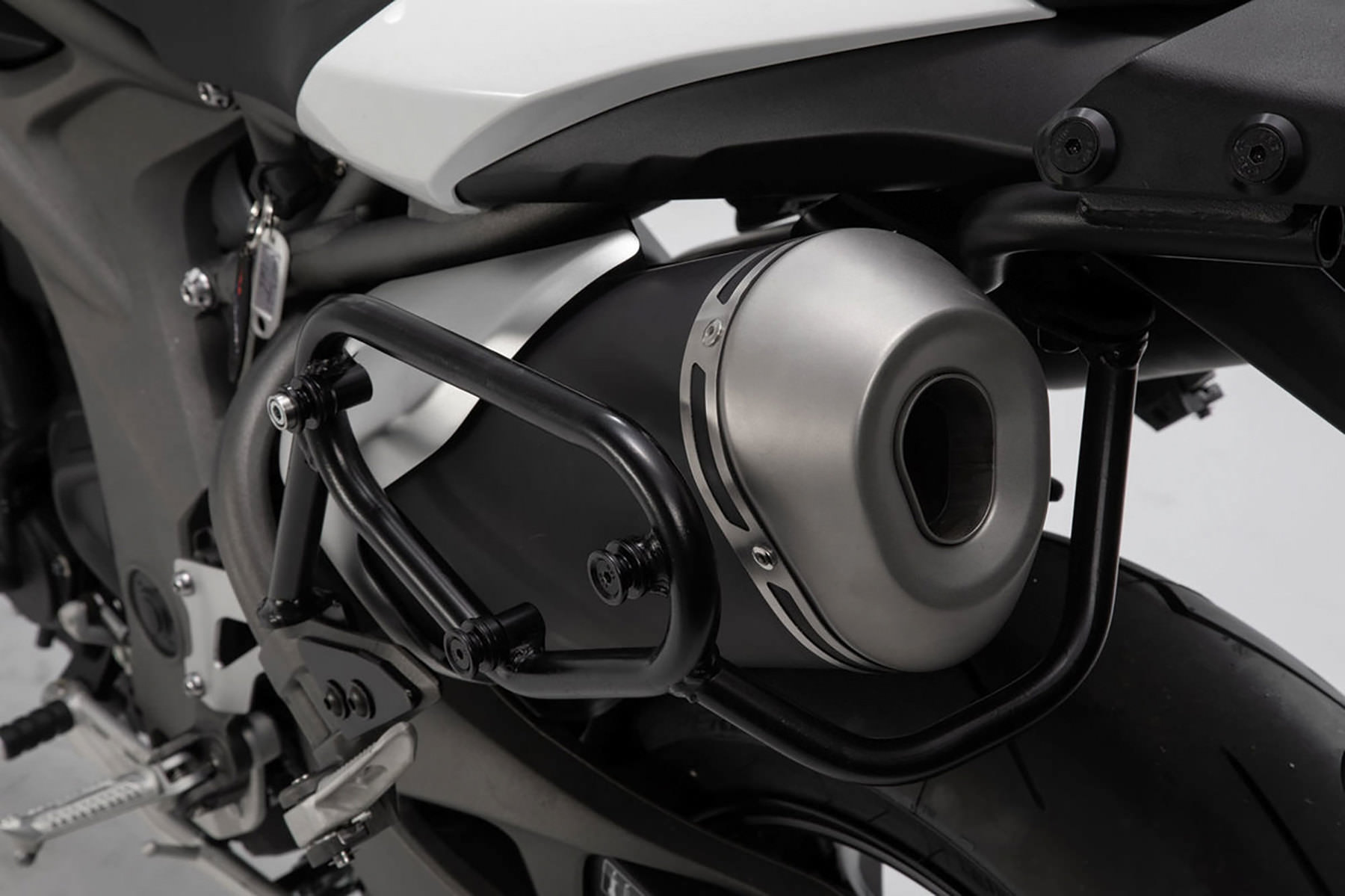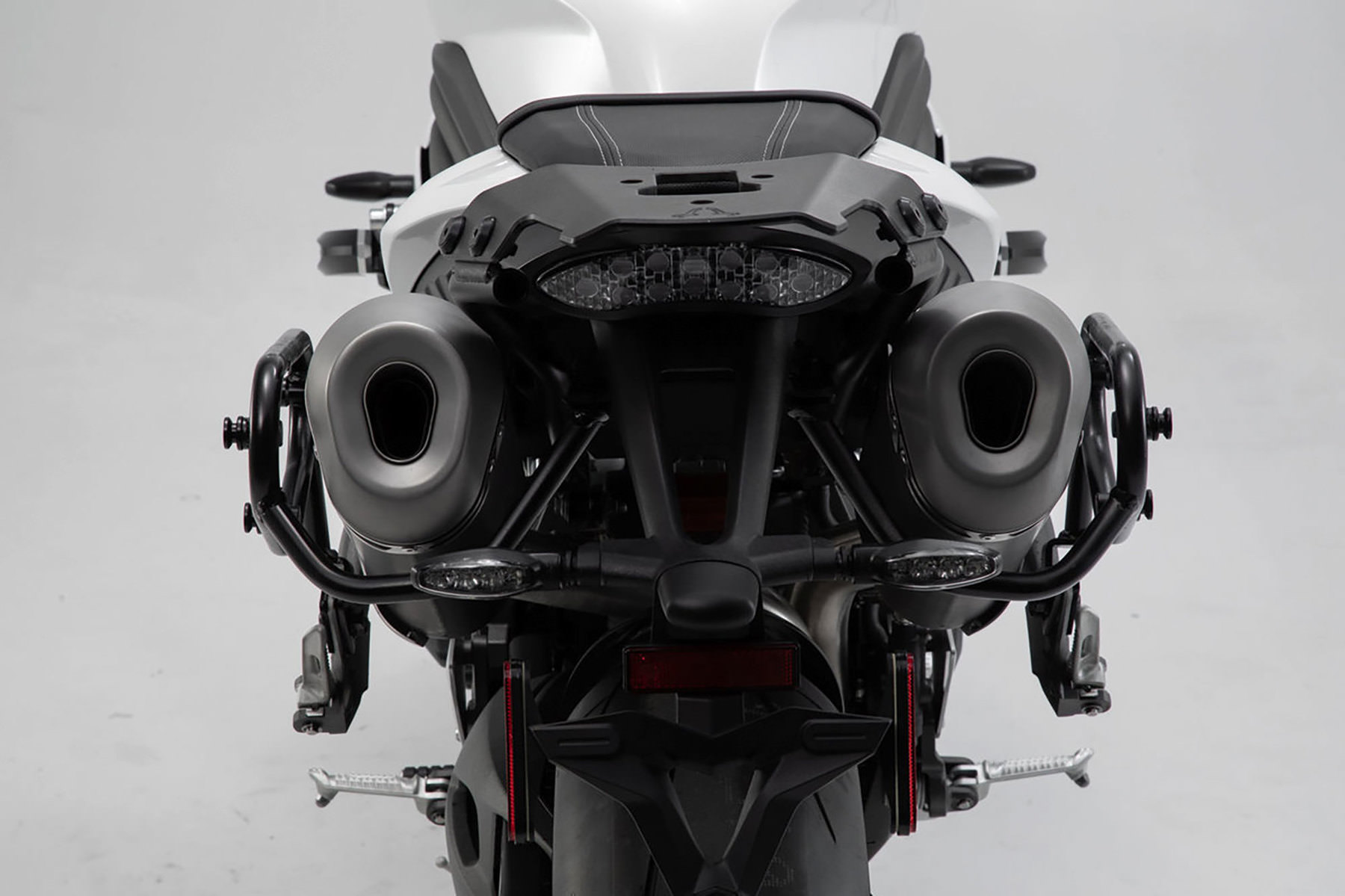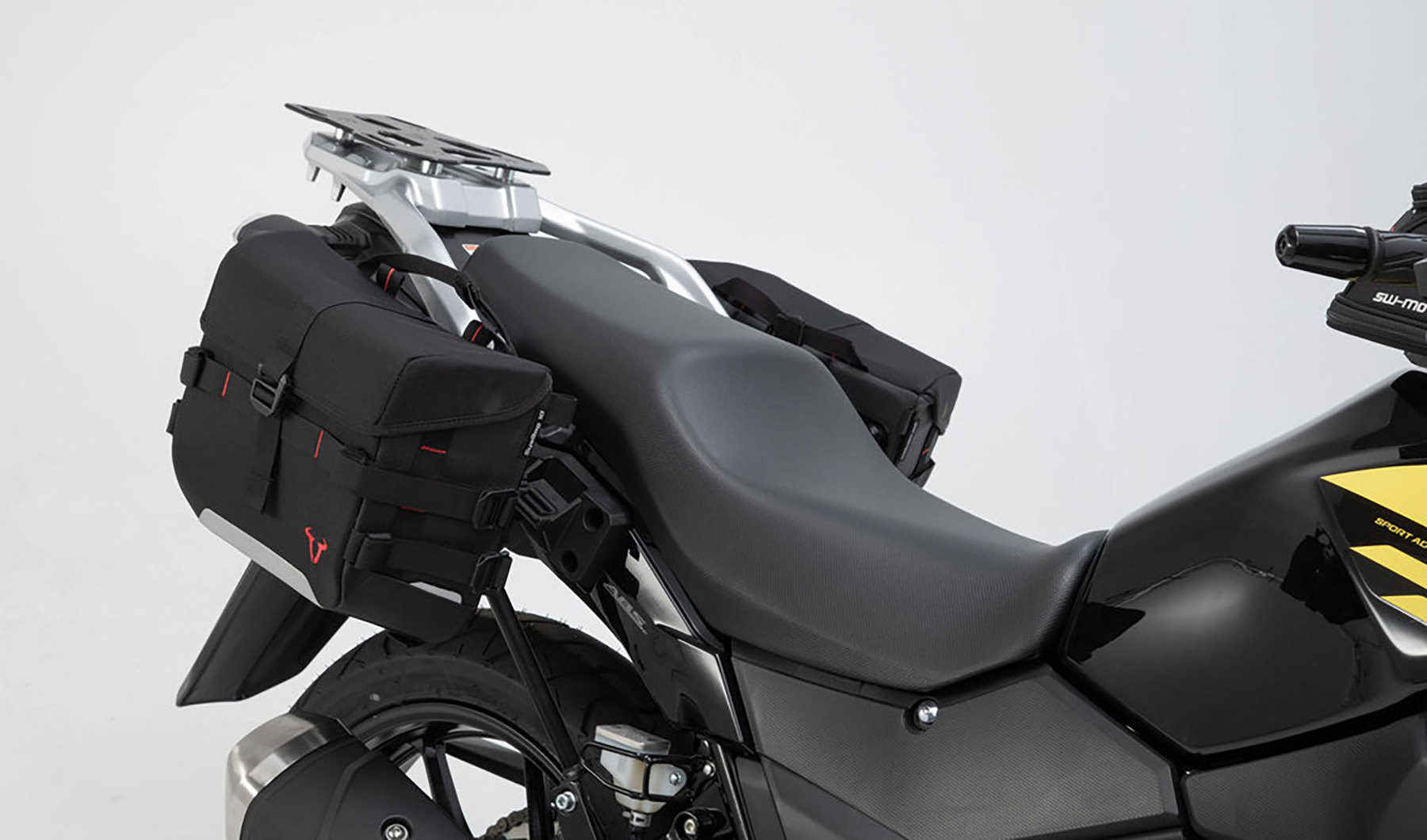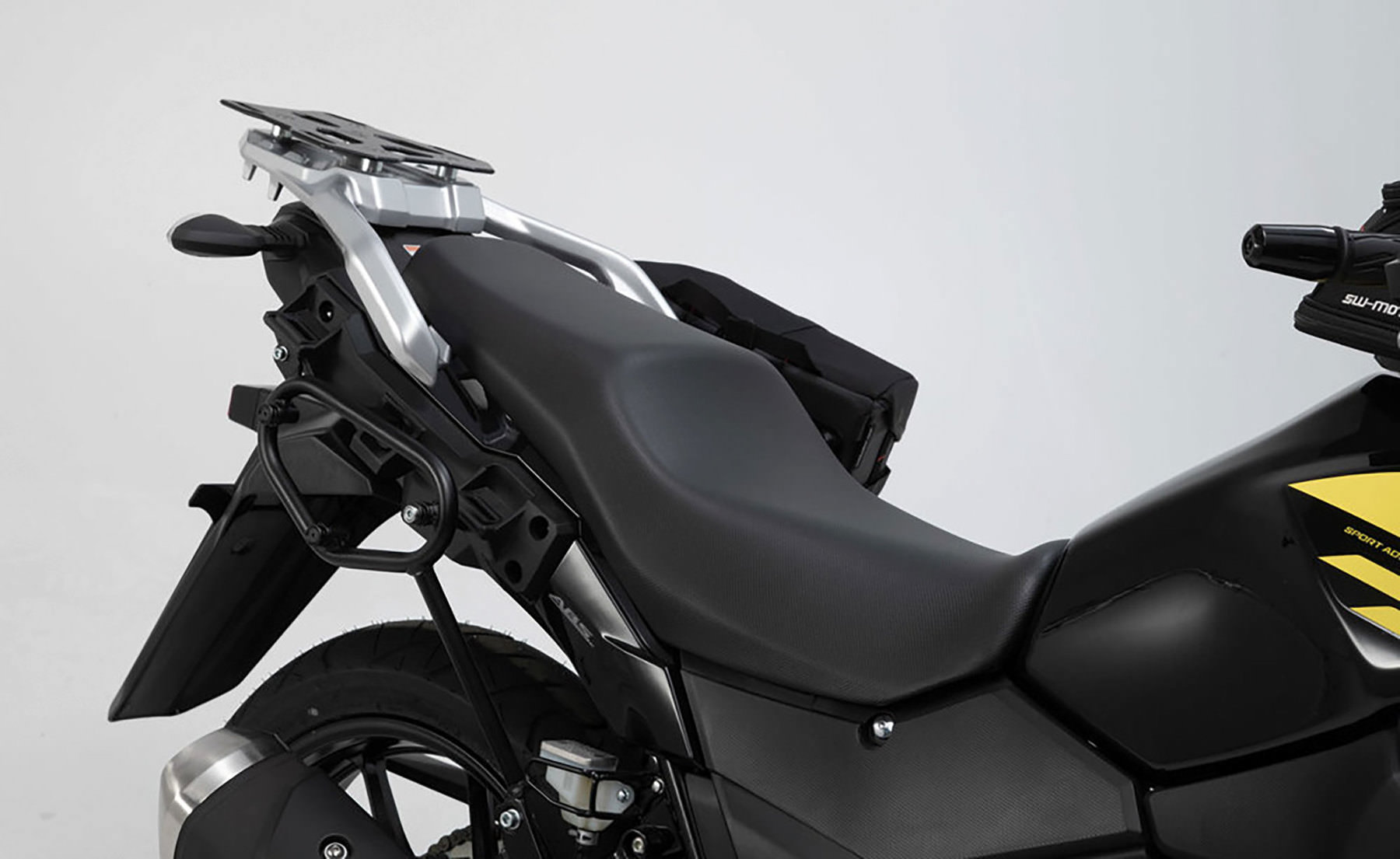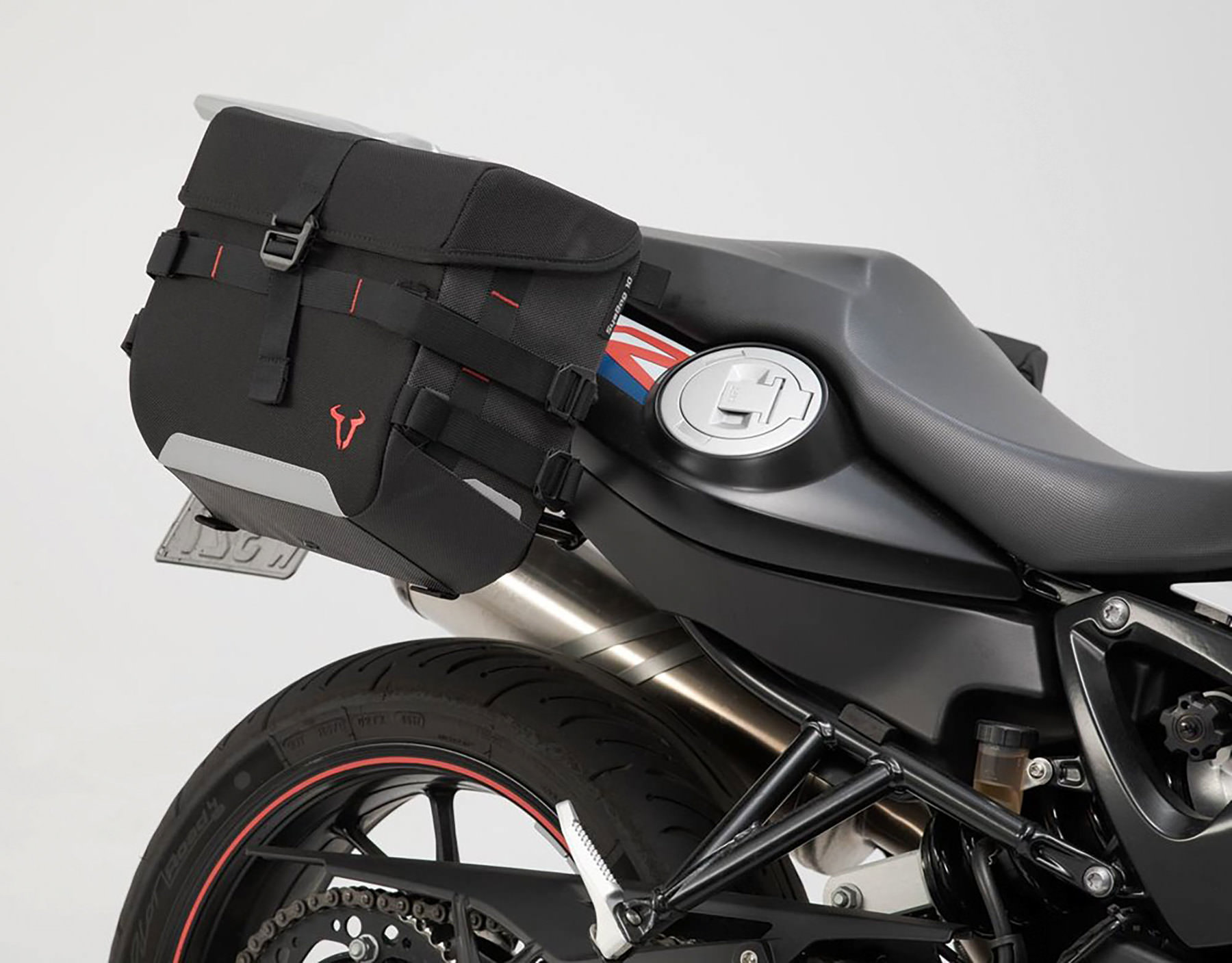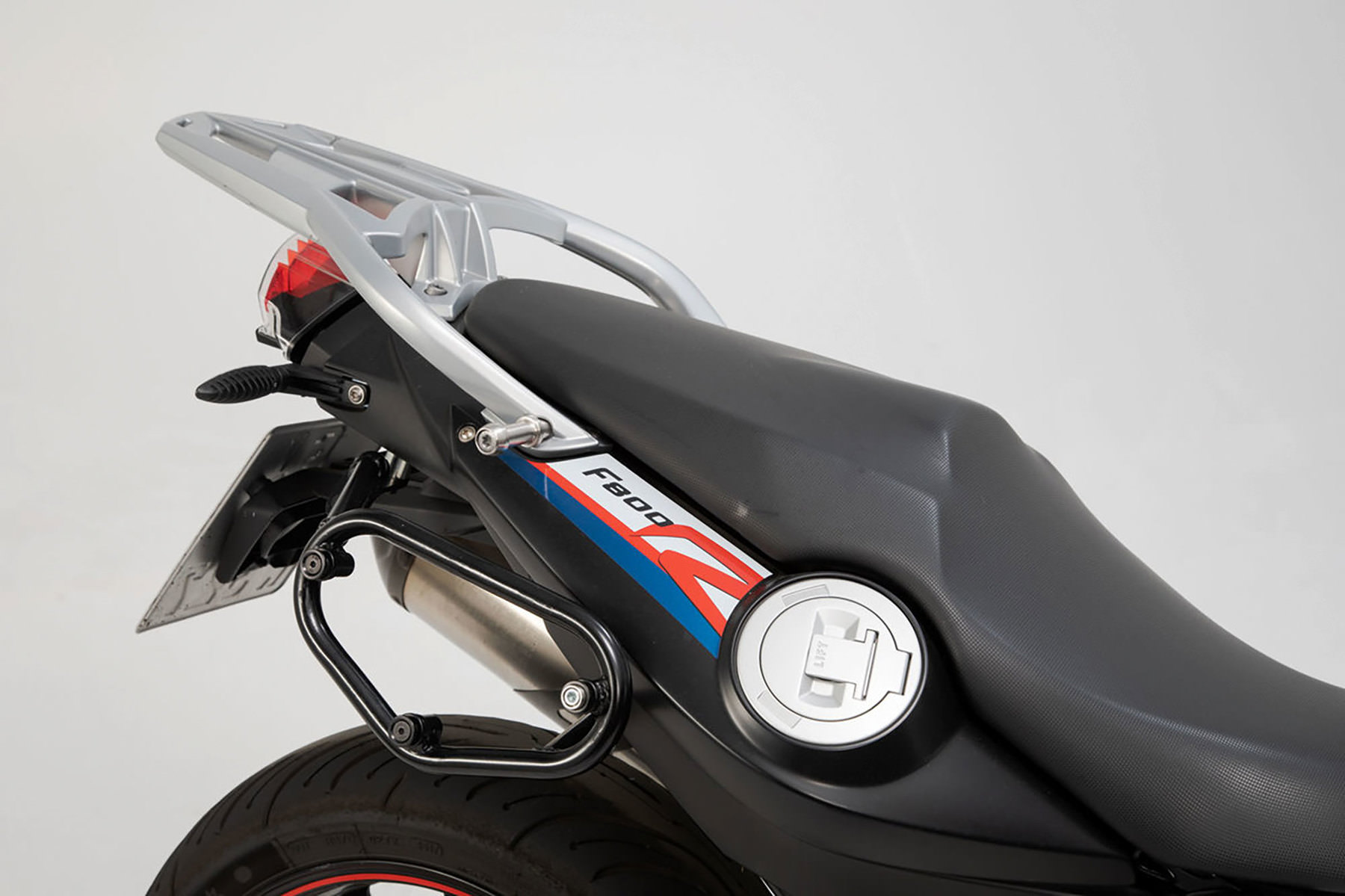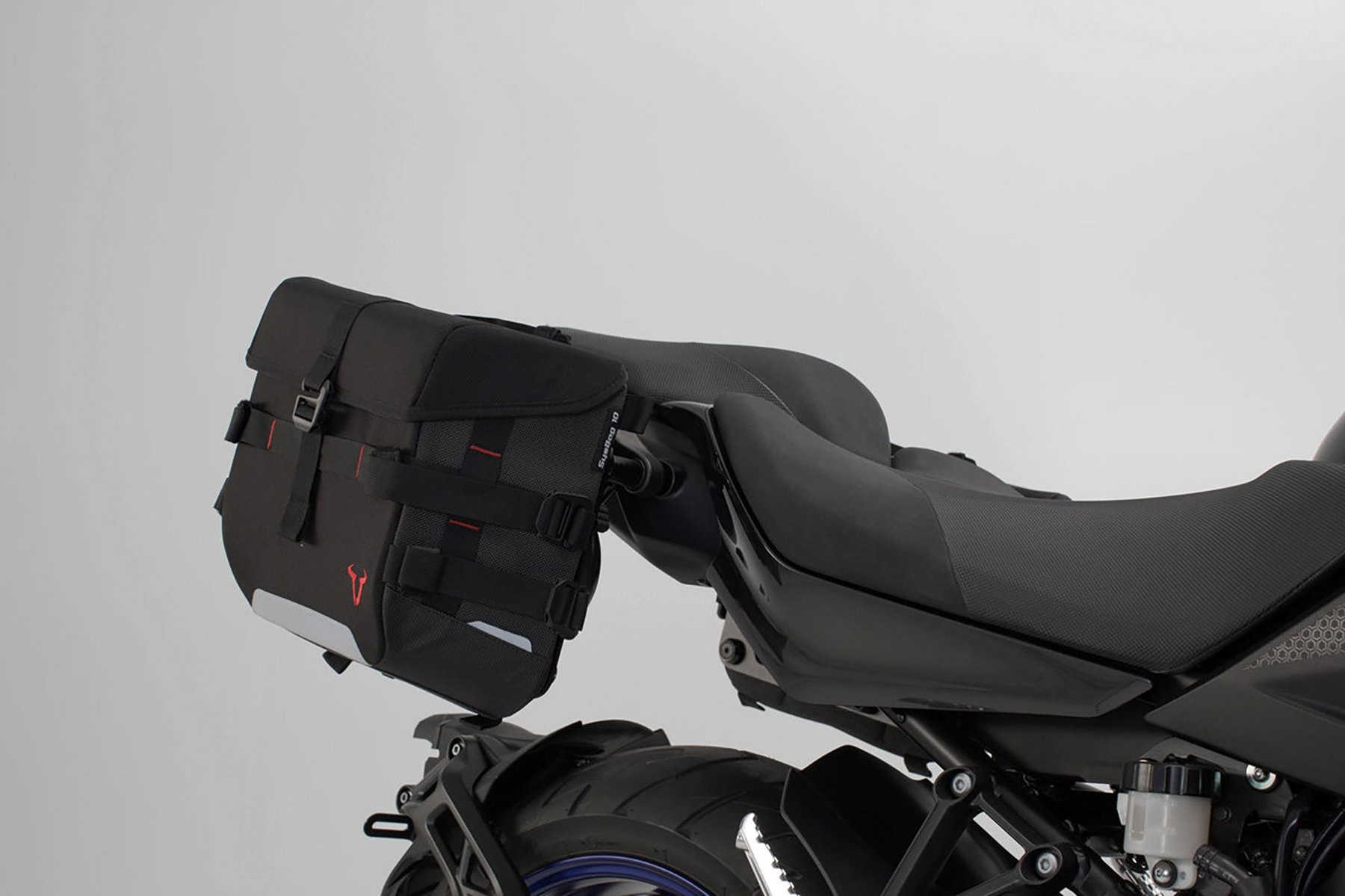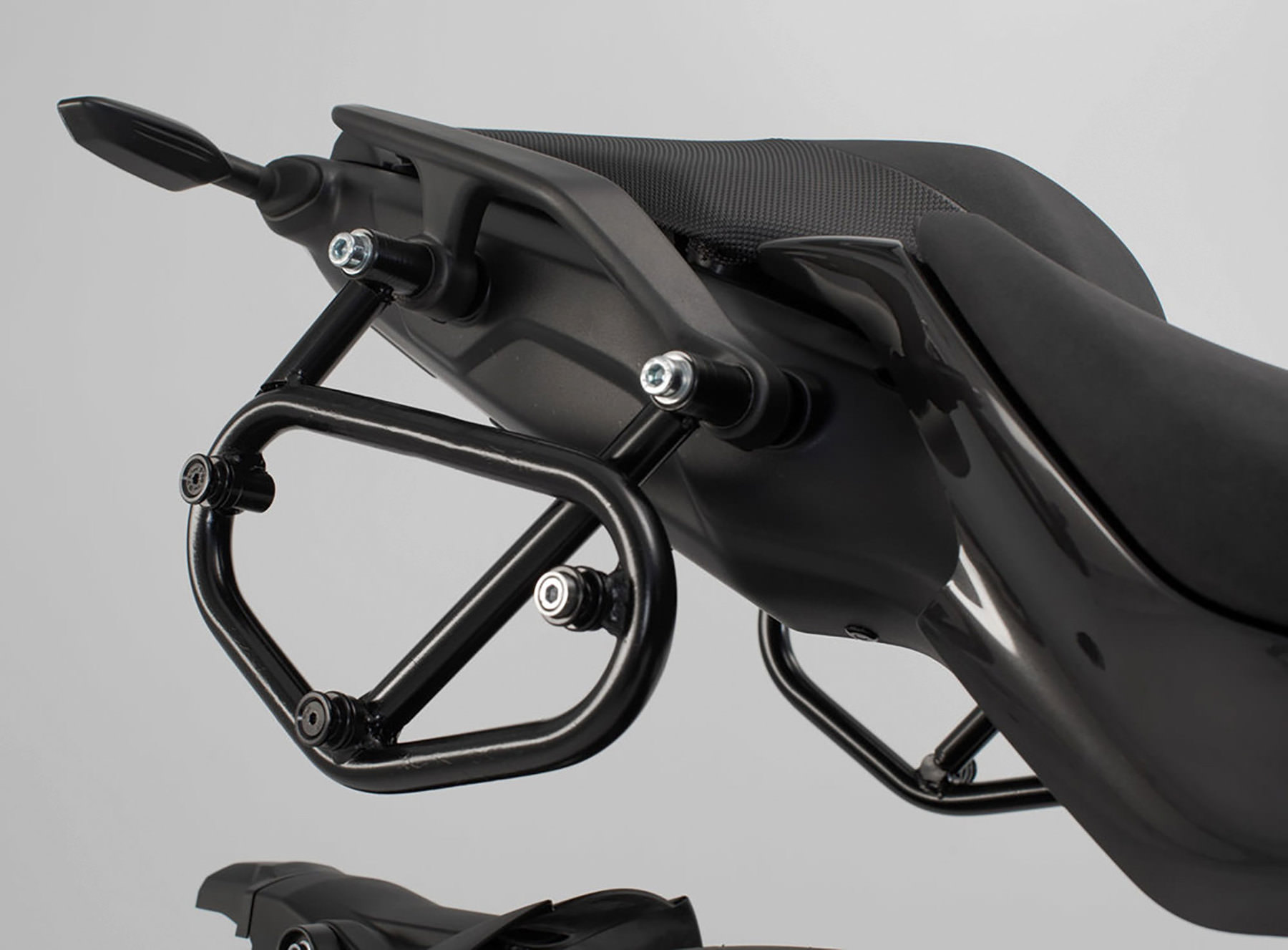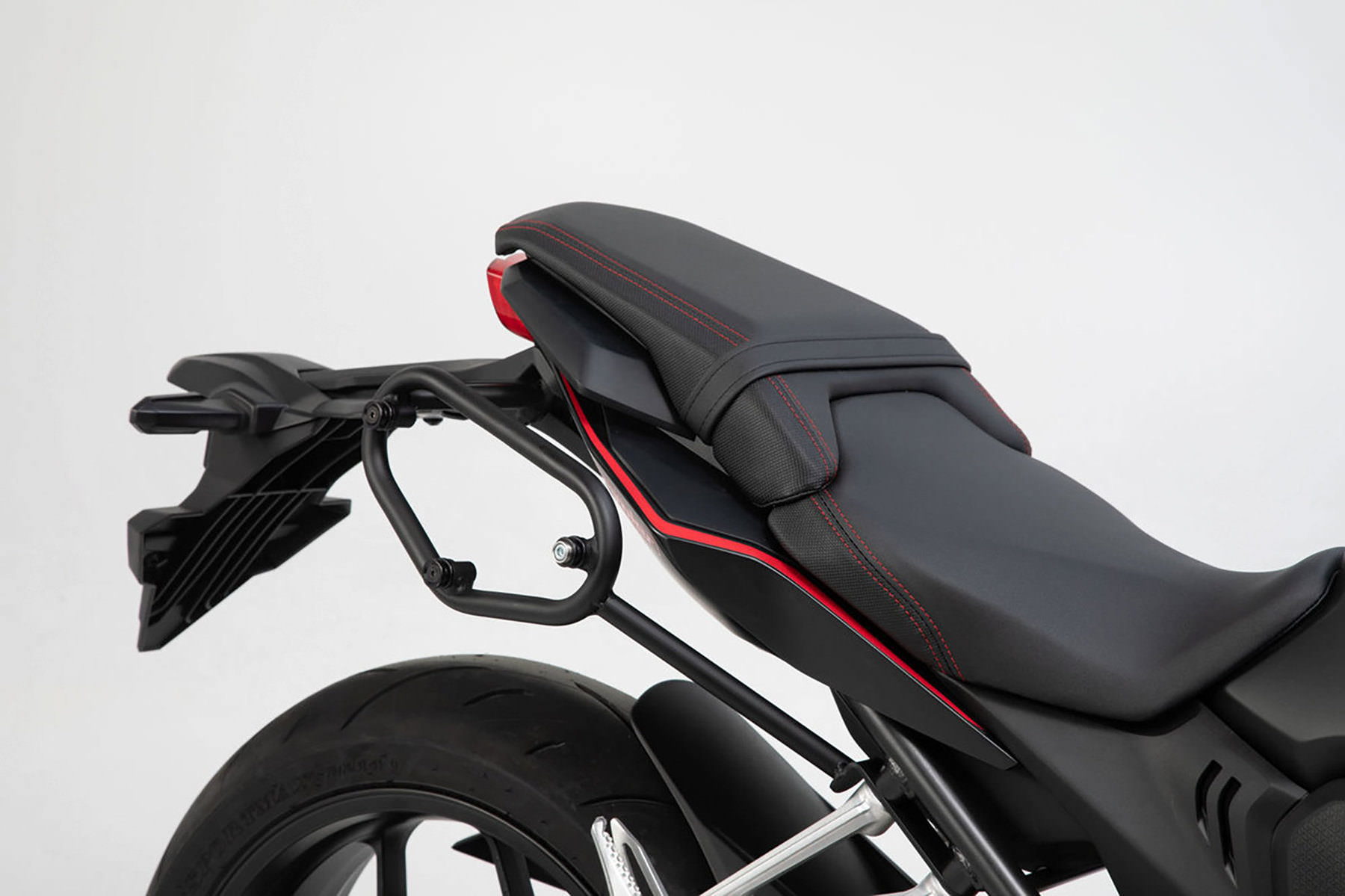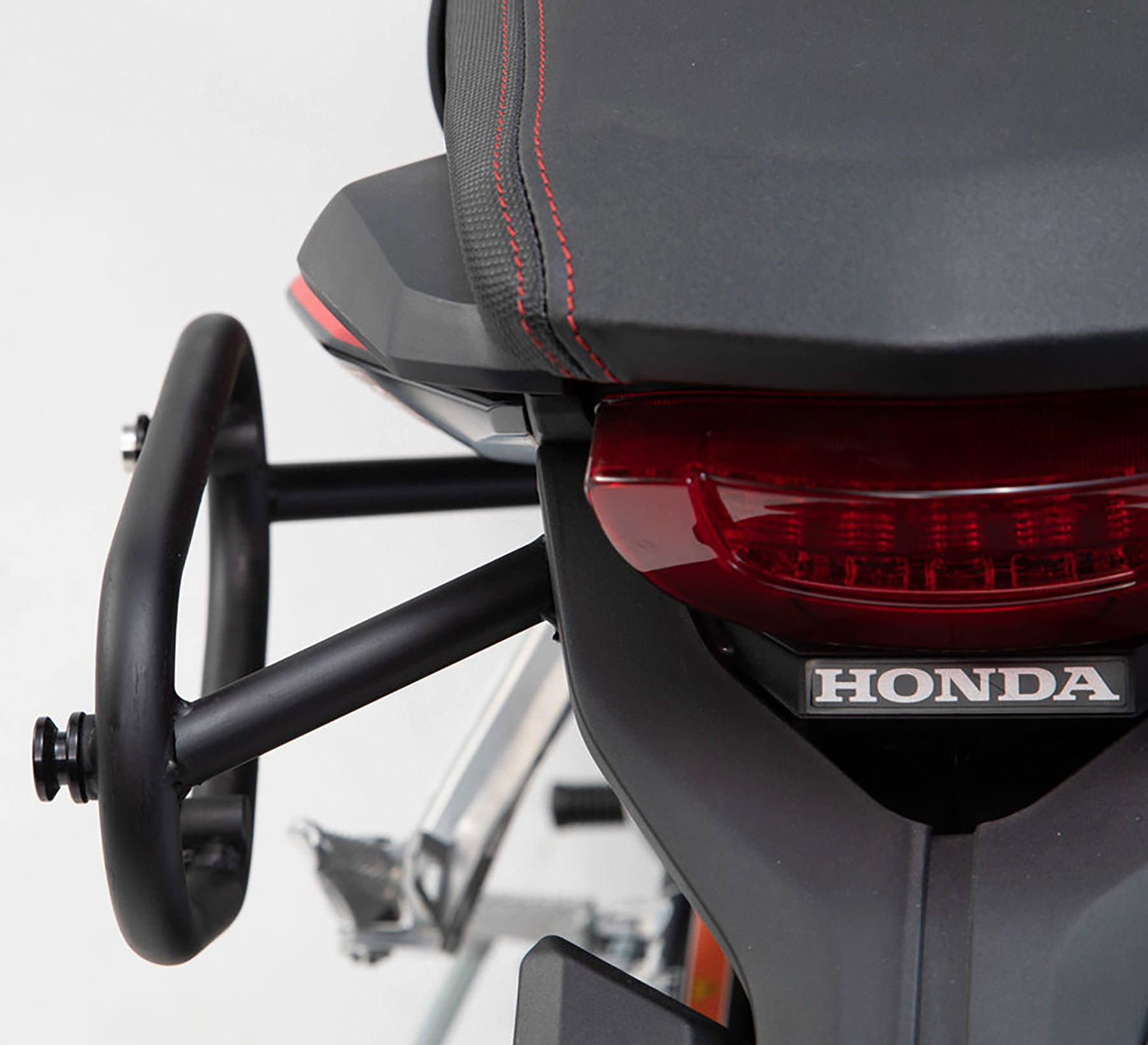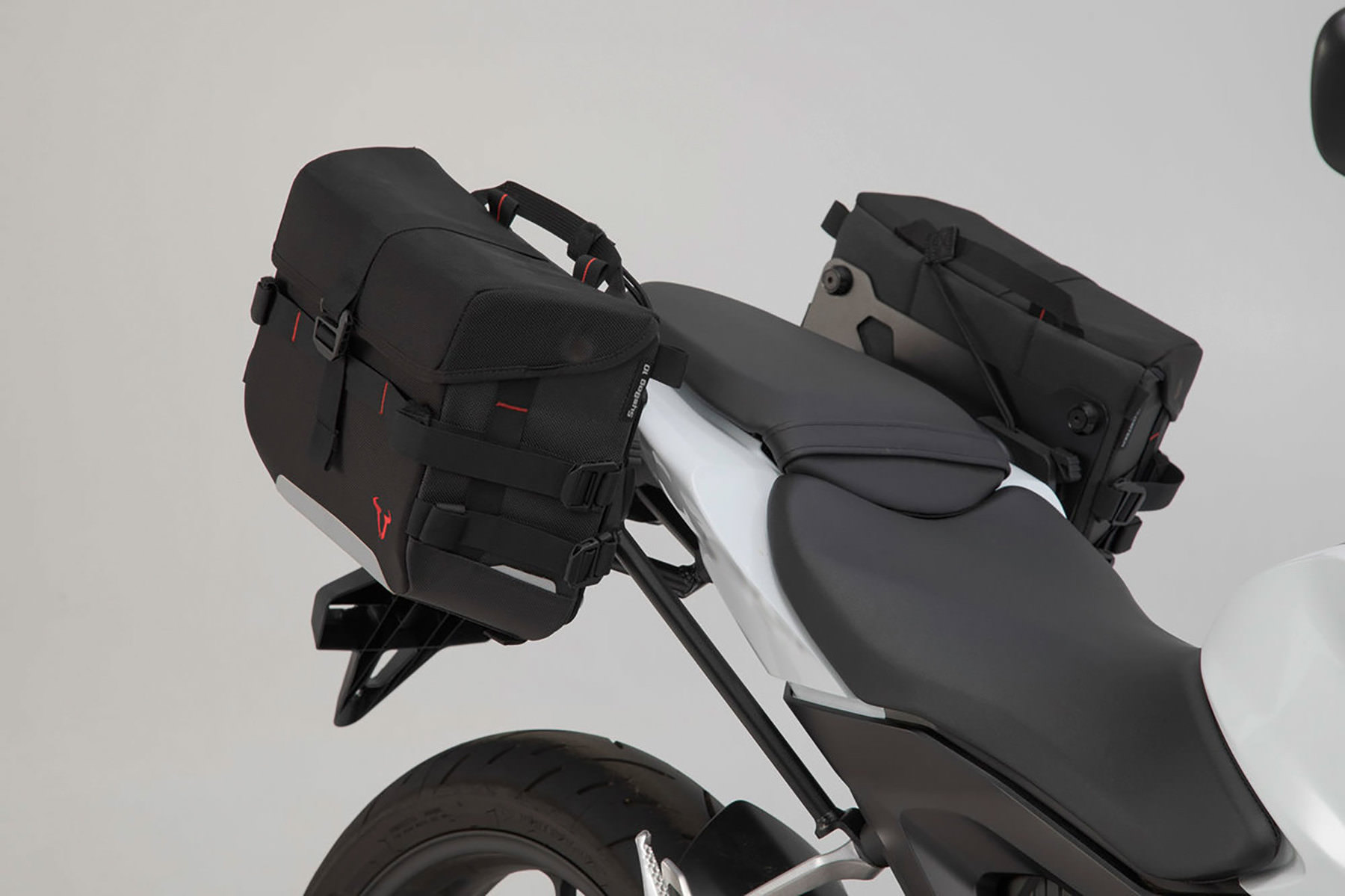 SysBag 15/15 side bag system
For various models, black
Unfortunately, this product is not compatible with this motorcycle.
Unfortunately, this product is not compatible with this motorcycle. You can find the right for the here: .
Free delivery on orders over €199.00
2 year return policy
Fast delivery
SysBag 15/15 side bag system
For various models, black
A suitable luggage system for your motorcycle isn't necessarily all that easy to find. Visual appearance plays a part, as does storage capacity and practicability. Bags or cases should also be light, waterproof, rugged and also quick to put on and take off.
The SW-Motech *SysBag* soft luggage ticks all these boxes, which is pretty impressive as far as we are concerned.
Rugged versatile soft luggage for all kinds of adventures
Can be used as pannier or saddlebag
Straightforward lashing to the back of the motorcycle using supplied loop straps
integrated straps with SysBag hooks and loops
Non-slip coating on back panel that will not scratch the paintwork
Reinforced elements prevent flapping at high speeds
Overlapping cover with mesh compartment on inside
Waterproof: the removable waterproof inside bag can be attached to the roll-down closure with hook-and-loop fastener
Integrated carry handle, shoulder strap included in scope of delivery
Rubber plugs on the eyelets protect the paint when using the bag without adaptor plate
Reflective details ensure greater safety in road traffic
Function elements colour coded
Made of rugged Ballistic nylon, with double PU coating on the inside for greater weather protection
SysBag 15:

Material: 1680D Ballistic nylon / 420D Ripstop
Colour: Black / Anthracite
Weight: 0.9 kg
Dimensions (W x D x H): approx.: 32.5 x 13 x 36.5 cm
Capacity: approx. 15 l
Included in delivery

1 x SLC Side carrier left
1 x SLC Side carrier right side
2 x SysBag 15
1 x Adapter plate for SysBag 15 on the left
1 x Adapter plate for SysBag 15 on the right
2 x 4 loop straps with SysBag hook
2 x Shoulder straps
2 x Waterproof inner bags
2 x Adhesive protective foil
2 x 2 license plate straps
2 x 2 rubber plugs for the eyelets on the back side of the bag
Mounting instructions
Mounting material
Manufacturer details: SW-Motech

Engineering for motorbikes

SW-MOTECH stands for competence in the development and production of practical solutions in the areas of luggage systems, navigation, ergonomics and safety - all perfectly designed to meet your riding needs. These products stand out thanks to their distinct look, constant high performance, patented technologies and elaborate innovations. Quality, durability and precision are of utmost importance. SW-MOTECH is the ideal companion for every adventure, no matter whether you are on the way to work, on a weekend tour or around globe.
No customer reviews have been submitted for this product.
Be the first to write a review!
Product
Art. No.
Availability
Price
Actions
SYSBAG 15/15 BAG SYSTEM - 125 DUKE 17-
10061209

The product will be ordered from the manufacturer for you. Depending on availability, longer delivery times are also possible. We'll let you know if that's the case. You can of course cancel your delivery at any time free of charge.

Available in 7-21 days

€460.00 1
SYSBAG 15/15 BAG SYSTEM - 690 DUKE/ R 16-
10061213

The product will be ordered from the manufacturer for you. Depending on availability, longer delivery times are also possible. We'll let you know if that's the case. You can of course cancel your delivery at any time free of charge.

Available in 7-21 days

€480.00 1
SYSBAG 15/15 BAG SYSTEM - 790 ADV/ R, 890 ADV/ R
10061210

The product will be ordered from the manufacturer for you. Depending on availability, longer delivery times are also possible. We'll let you know if that's the case. You can of course cancel your delivery at any time free of charge.

Available in 7-21 days

€480.00 1
SYSBAG 15/15 BAG SYSTEM - BONNEVILLE T120 (2015- )
10067275

The product will be ordered from the manufacturer for you. Depending on availability, longer delivery times are also possible. We'll let you know if that's the case. You can of course cancel your delivery at any time free of charge.

Available in 7-21 days

€420.00 1
SYSBAG 15/15 BAG SYSTEM - BONNEVILLE/T100 (2004-16)
10067276

The item is in stock and will be delivered in 2-5 working days. Note: Stocks are updated online every hour on working days from 7 a.m. to 8 p.m., so there is a good chance that the products are available if they appear online.

Available

€420.00 1
SYSBAG 15/15 BAG SYSTEM - CB1100EX/ CB1100RS 16-
10061219

The product will be ordered from the manufacturer for you. Depending on availability, longer delivery times are also possible. We'll let you know if that's the case. You can of course cancel your delivery at any time free of charge.

Available in 7-21 days

€460.00 1
SYSBAG 15/15 BAG SYSTEM - CBR 650 R/CB 650 R (18- )
10067285

The item is in stock and will be delivered in 2-5 working days. Note: Stocks are updated online every hour on working days from 7 a.m. to 8 p.m., so there is a good chance that the products are available if they appear online.

Available

€420.00 1
SYSBAG 15/15 BAG SYSTEM - F 800 R/F 800 GT (2016- )
10067283

The item is in stock and will be delivered in 2-5 working days. Note: Stocks are updated online every hour on working days from 7 a.m. to 8 p.m., so there is a good chance that the products are available if they appear online.

Available

€665.00 1
SYSBAG 15/15 BAG SYSTEM - F 900 XR 19-
10061217

The product will be ordered from the manufacturer for you. Depending on availability, longer delivery times are also possible. We'll let you know if that's the case. You can of course cancel your delivery at any time free of charge.

Available in 7-21 days

€480.00 1
SYSBAG 15/15 BAG SYSTEM - G 310 GS 17-20
10061208

The product will be ordered from the manufacturer for you. Depending on availability, longer delivery times are also possible. We'll let you know if that's the case. You can of course cancel your delivery at any time free of charge.

Available in 7-21 days

€470.00 1
SYSBAG 15/15 BAG SYSTEM - G 310 R 16-20
10061216

The product will be ordered from the manufacturer for you. Depending on availability, longer delivery times are also possible. We'll let you know if that's the case. You can of course cancel your delivery at any time free of charge.

Available in 7-21 days

€470.00 1
SYSBAG 15/15 BAG SYSTEM - HONDA CB 125 R (2018- )
10067286

The product will be ordered from the manufacturer for you. Depending on availability, longer delivery times are also possible. We'll let you know if that's the case. You can of course cancel your delivery at any time free of charge.

Available in 7-21 days

€420.00 1
SYSBAG 15/15 BAG SYSTEM - MT-03 16-20
10061221

The product will be ordered from the manufacturer for you. Depending on availability, longer delivery times are also possible. We'll let you know if that's the case. You can of course cancel your delivery at any time free of charge.

Available in 7-21 days

€470.00 1
SYSBAG 15/15 BAG SYSTEM - S 1000 XR 19-
10061212

The product will be ordered from the manufacturer for you. Depending on availability, longer delivery times are also possible. We'll let you know if that's the case. You can of course cancel your delivery at any time free of charge.

Available in 7-21 days

€530.00 1
SYSBAG 15/15 BAG SYSTEM - SPEED TRIPLE 1050 (2018-)
10067281

The product will be ordered from the manufacturer for you. Depending on availability, longer delivery times are also possible. We'll let you know if that's the case. You can of course cancel your delivery at any time free of charge.

Available in 7-21 days

€420.00 1
SYSBAG 15/15 BAG SYSTEM - SPEED TWIN 1200 18-
10061215

The product will be ordered from the manufacturer for you. Depending on availability, longer delivery times are also possible. We'll let you know if that's the case. You can of course cancel your delivery at any time free of charge.

Available in 7-21 days

€480.00 1
SYSBAG 15/15 BAG SYSTEM - SUZUKI V-STROM 250 (18- )
10067282

The product will be ordered from the manufacturer for you. Depending on availability, longer delivery times are also possible. We'll let you know if that's the case. You can of course cancel your delivery at any time free of charge.

Available in 7-21 days

€400.00 1
SYSBAG 15/15 BAG SYSTEM - TRACER 9 20-
10061214

The product will be ordered from the manufacturer for you. Depending on availability, longer delivery times are also possible. We'll let you know if that's the case. You can of course cancel your delivery at any time free of charge.

Available in 7-21 days

€490.00 1
SYSBAG 15/15 BAG SYSTEM - TRK 502 X 18-
10061211

The product will be ordered from the manufacturer for you. Depending on availability, longer delivery times are also possible. We'll let you know if that's the case. You can of course cancel your delivery at any time free of charge.

Available in 7-21 days

€490.00 1
SYSBAG 15/15 BAG SYSTEM - VARIOUS SCRAMBLER MODELS
10067280

The item is in stock and will be delivered in 2-5 working days. Note: Stocks are updated online every hour on working days from 7 a.m. to 8 p.m., so there is a good chance that the products are available if they appear online.

Available

€420.00 1
SYSBAG 15/15 BAG SYSTEM - W800/ STREET/ CAFE 18-

Important notes

The photo shows an example.

10061220

The product will be ordered from the manufacturer for you. Depending on availability, longer delivery times are also possible. We'll let you know if that's the case. You can of course cancel your delivery at any time free of charge.

Available in 7-21 days

€460.00 1
SYSBAG 15/15 BAG SYSTEM - YAMAHA MT-07 (2018- )
10067279

The product will be ordered from the manufacturer for you. Depending on availability, longer delivery times are also possible. We'll let you know if that's the case. You can of course cancel your delivery at any time free of charge.

Available in 7-21 days

€440.00 1
SYSBAG 15/15 BAG SYSTEM - YAMAHA MT-09 (2016- )
10067277

The product will be ordered from the manufacturer for you. Depending on availability, longer delivery times are also possible. We'll let you know if that's the case. You can of course cancel your delivery at any time free of charge.

Available in 7-21 days

€480.00 1
SYSBAG 15/15 BAG SYSTEM - YAMAHA NIKEN (2018- )
10067284

The product will be ordered from the manufacturer for you. Depending on availability, longer delivery times are also possible. We'll let you know if that's the case. You can of course cancel your delivery at any time free of charge.

Available in 7-21 days

€460.00 1
SYSBAG 15/15 BAG SYSTEM - YAMAHA XSR 700 (2015- )
10067274

The product will be ordered from the manufacturer for you. Depending on availability, longer delivery times are also possible. We'll let you know if that's the case. You can of course cancel your delivery at any time free of charge.

Available in 7-21 days

€480.00 1
SYSBAG 15/15 BAG SYSTEM - YAMAHA XSR 900 (2015- )
10067273

The item is in stock and will be delivered in 2-5 working days. Note: Stocks are updated online every hour on working days from 7 a.m. to 8 p.m., so there is a good chance that the products are available if they appear online.

Available

€420.00 1
SYSBAG 15/15 BAG SYSTEM - Z 650 16-
10061222

The product will be ordered from the manufacturer for you. Depending on availability, longer delivery times are also possible. We'll let you know if that's the case. You can of course cancel your delivery at any time free of charge.

Available in 7-21 days

€460.00 1
SYSBAG 15/15 BAG SYSTEM - Z900RS 17-
10061218

The product will be ordered from the manufacturer for you. Depending on availability, longer delivery times are also possible. We'll let you know if that's the case. You can of course cancel your delivery at any time free of charge.

Available in 7-21 days

€480.00 1
Issue 6-2021
"Motorrad Abenteuer" magazine tested various soft bags in its 6/2021 issue. The following features of SW-Motech SysBags were given special mention:
- Attractive package at an affordable price
- Well made
- Spacious enough for bulky objects
- User-friendly quick-release fasteners
- Quick and easy to detach