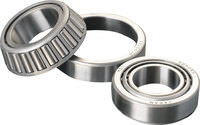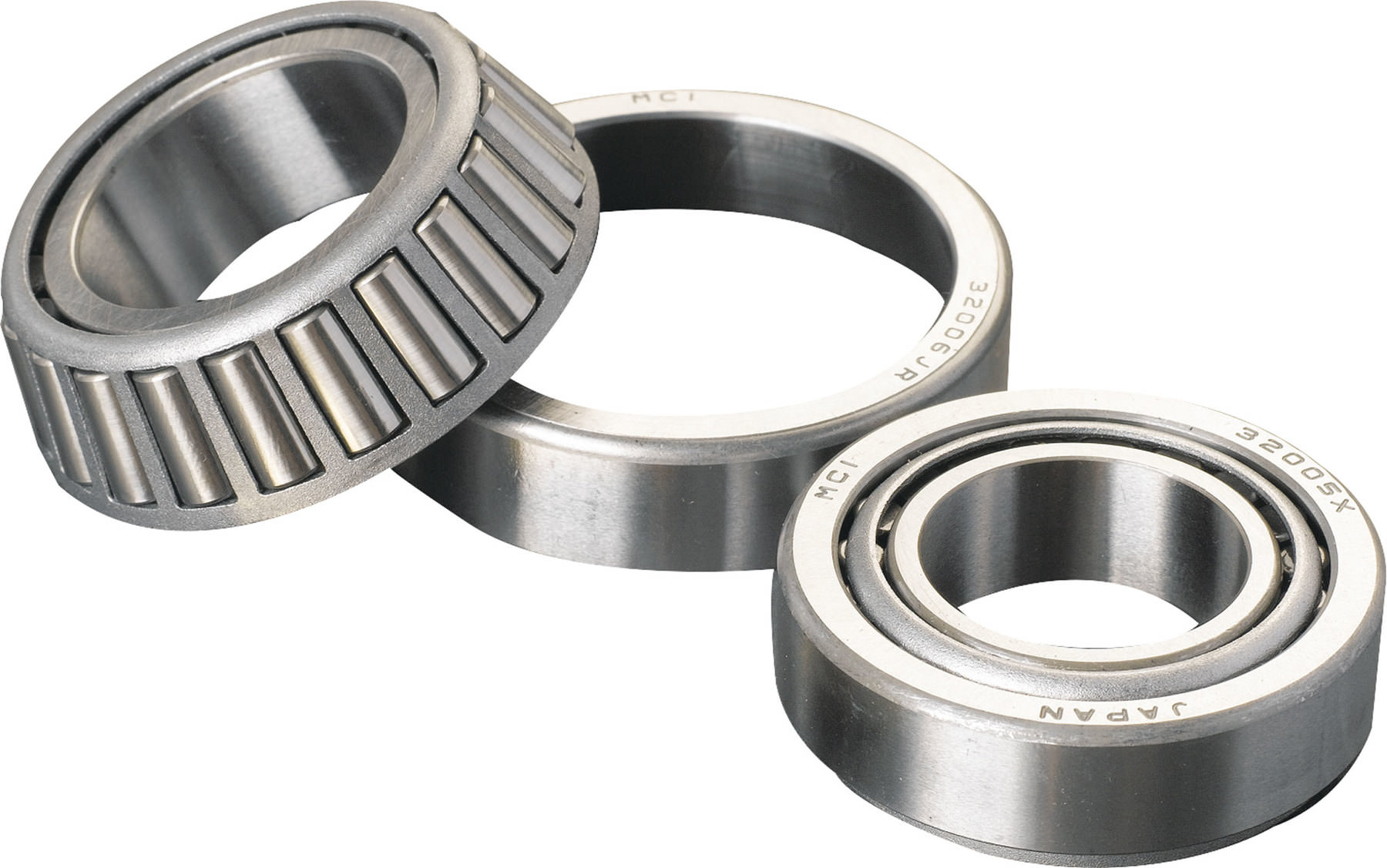 Steering Head Bearing
Divers Models
Unfortunately, this product is not compatible with this motorcycle.
Unfortunately, this product is not compatible with this motorcycle. You can find the right for the here: .
Free delivery on orders over €199.00
2 year return policy
Purchase on invoice
Fast Delivery
Go to currency converter
Please select the desired exchange rate* and enter an amount.
* The source of the exchange rate is the European Central Bank. (As at 05.06.2020). The exchange rate is for information purposes only; it does not provide binding prices for an exchange. In practice, for individual exchanges, the prices for buying and selling currencies can deviate to a greater or lesser extent from these rates – depending on the country, financial institution or bureau de change and also the method of payment. The conversion is given as an indication only.
Steering Head Bearing
Divers Models
SAITO Steering Head Taper Roller Bearings

The taper roller bearings always come as a complete set, as required for the particular motorcycle model.

Important: Dust covers are not included in every set. You will find an overview under Documents ("Steering head bearing - dimensions & accessories").

If you're having trouble finding the right steering head taper roller bearing for your bike, please use our product listing under "My bike" (top navigation bar).
The illustration is only intended as an example.
Professional technical expertise is required.
Manufacturer details: saito

Maintaining your motorcycle can actually be fun!

OEM spare parts? All well and good, but usually very expensive. The Japanese brand saito offers some highly attractive alternatives for wearing parts and accessories. How does that work? High-quality products are purchased from leading manufacturers around the world at the best possible terms and offered at low-cost prices under the brand name saito. Our customers benefit from this. Quality at a bargain price, because fun does not have to cost a fortune.

Professional technical expertise is essential to fit this article. We therefore urge you to have it installed by a motorcycle workshop!

QUALITY MADE IN JAPAN!
This product has been imported from Japan! The latest technology and continuous production monitoring are just two of the factors that ensure you are offered a top-quality product.
Instructions/Guides
Links to product
Product
Order no.
Availability
Price
Actions
STEERING-HEAD BEARINGS - 2 PCS. YAMAHA

Important notes

Dimensions of top bearing: 43 x 25 x 11 mm; bottom bearing: 48 x 30 x 12 mm (outside dia. - inside dia. - height).

10051752

The item is in stock and will be delivered in 2-4 working days. Note: Stocks are updated online every hour on working days from 7 a.m. to 8 p.m., so there is a good chance that the products are available if they appear online.

Available

€41.99 1
STEERING-HEAD BEARINGS - 50 - 185 CCM HONDA

Important notes

Accessories included: 1 dust sleeve.

Important notes

Dimensions of top bearing: 41 x 22.55 x 12.5 mm; bottom bearing: 41 x 24 x 12.5 mm (outside dia. - inside dia. - height).

10051203

The item is in stock and will be delivered in 2-4 working days. Note: Stocks are updated online every hour on working days from 7 a.m. to 8 p.m., so there is a good chance that the products are available if they appear online.

Available

€42.99 1
STEERING-HEAD BEARINGS - ALL BMW-MOD. FROM 1969

Important notes

Dimensions of top bearing: 52 x 28 x 16.5 mm; bottom bearing: 52 x 28 x 16.5 mm (outside dia. - inside dia. - height).

10051190

The item is in stock and will be delivered in 2-4 working days. Note: Stocks are updated online every hour on working days from 7 a.m. to 8 p.m., so there is a good chance that the products are available if they appear online.

Available

€41.99 1
STEERING-HEAD BEARINGS - DIV. KAWASAKI

Important notes

Dimensions of top bearing: 55 x 35 x 14 mm; bottom bearing: 55 x 35 x 14 mm (outside dia. - inside dia. - height).

10051197

The item is in stock and will be delivered in 2-4 working days. Note: Stocks are updated online every hour on working days from 7 a.m. to 8 p.m., so there is a good chance that the products are available if they appear online.

Available

€44.99 1
STEERING-HEAD BEARINGS - DIV. KAWASAKI

Important notes

Dimensions of top bearing: 47 x 25 x 15 mm; bottom bearing: 55 x 35 x 14 mm (outside dia. - inside dia. - height).

10051198

The item is in stock and will be delivered in 2-4 working days. Note: Stocks are updated online every hour on working days from 7 a.m. to 8 p.m., so there is a good chance that the products are available if they appear online.

Available

€41.99 1
STEERING-HEAD BEARINGS - DIV. KAWASAKI-MOD.

Important notes

Dimensions of top bearing: 47 x 25 x 15 mm; bottom bearing: 52 x 28 x 16.6 mm (outside dia. - inside dia. - height).

10051341

The item is in stock and will be delivered in 2-4 working days. Note: Stocks are updated online every hour on working days from 7 a.m. to 8 p.m., so there is a good chance that the products are available if they appear online.

Available

€33.99 1
STEERING-HEAD BEARINGS - DIV. SUZUKI UND YAMAHA

Important notes

Accessories included: 2 dust sleeves.

Important notes

Dimensions of top bearing: 55 x 30 x 17 mm; bottom bearing: 55 x 30 x 17 mm (outside dia. - inside dia. - height).

10051199

The item is in stock and will be delivered in 2-4 working days. Note: Stocks are updated online every hour on working days from 7 a.m. to 8 p.m., so there is a good chance that the products are available if they appear online.

Available

€39.99 1
STEERING-HEAD BEARINGS - DIVERSE HONDA-MODELS

Important notes

Accessories included: 2 dust sleeves.

Important notes

Dimensions of top bearing: 47 x 26 x 15 mm; bottom bearing: 55 x 30 x 17 mm (outside dia. - inside dia. - height).

10051207

The item is in stock and will be delivered in 2-4 working days. Note: Stocks are updated online every hour on working days from 7 a.m. to 8 p.m., so there is a good chance that the products are available if they appear online.

Available

€37.99 1
STEERING-HEAD BEARINGS - DIVERSE YAMAHA MODELS

Important notes

Dimensions of top bearing: 48 x 25 x 15 mm; bottom bearing: 48 x 30 x 15 mm (outside dia. - inside dia. - height).

10051750

The item is in stock and will be delivered in 2-4 working days. Note: Stocks are updated online every hour on working days from 7 a.m. to 8 p.m., so there is a good chance that the products are available if they appear online.

Available

€41.99 1
STEERING-HEAD BEARINGS - DIVERSE YAMAHA-MOD.

Important notes

Dimensions of top bearing: 48 x 25 x 13 mm; bottom bearing: 48 x 30 x 13 mm (outside dia. - inside dia. - height).

10051740

The item is in stock and will be delivered in 2-4 working days. Note: Stocks are updated online every hour on working days from 7 a.m. to 8 p.m., so there is a good chance that the products are available if they appear online.

Available

€41.99 1
STEERING-HEAD BEARINGS - HONDA

Important notes

Accessories included: 1 washer.

Important notes

Dimensions of top bearing: 48.5 x 26 x 15; mm bottom bearing: 50 x 30 x 14 mm (outside dia. - inside dia. - height).

10051200

The item is in stock and will be delivered in 2-4 working days. Note: Stocks are updated online every hour on working days from 7 a.m. to 8 p.m., so there is a good chance that the products are available if they appear online.

Available

€39.99 1
STEERING-HEAD BEARINGS - HONDA

Important notes

Accessories included: 1 dust sleeve.

Important notes

Dimensions of top bearing: 47 x 26 x 15 mm; bottom bearing: 55 x 30 x 17 mm (outside dia. - inside dia. - height).

10051206

The item is in stock and will be delivered in 2-4 working days. Note: Stocks are updated online every hour on working days from 7 a.m. to 8 p.m., so there is a good chance that the products are available if they appear online.

Available

€42.99 1
STEERING-HEAD BEARINGS - HONDA DIV., XRV750,NX650

Important notes

Accessories included: 2 dust sleeves.

Important notes

Dimensions of top bearing: 47 x 26 x 15 mm; bottom bearing: 47 x 26 x 15 mm (outside dia. - inside dia. - height).

10051209

The item is in stock and will be delivered in 2-4 working days. Note: Stocks are updated online every hour on working days from 7 a.m. to 8 p.m., so there is a good chance that the products are available if they appear online.

Available

€42.99 1
STEERING-HEAD BEARINGS - KAWASAKI Z 500-Z 1000

Important notes

Dimensions of top bearing: 48 x 30 x 14 mm; bottom bearing: 52 x 30 x 17 mm (outside dia. - inside dia. - height).

10051340

The item is in stock and will be delivered in 2-4 working days. Note: Stocks are updated online every hour on working days from 7 a.m. to 8 p.m., so there is a good chance that the products are available if they appear online.

Available

€41.99 1
STEERING-HEAD BEARINGS - SUZUKI DIV, GSX-R 600/750

Important notes

Accessories included: 1 dust sleeve.

Important notes

Dimensions of top bearing: 55 x 30 x 17 mm; bottom bearing: 55 x 30 x 17 mm (outside dia. - inside dia. - height).

10051211

The item is in stock and will be delivered in 2-4 working days. Note: Stocks are updated online every hour on working days from 7 a.m. to 8 p.m., so there is a good chance that the products are available if they appear online.

Available

€39.99 1
STEERING-HEAD BEARINGS - SUZUKI,YAMAHA,HONDA SET

Important notes

Accessories included: 1 dust sleeve.

Important notes

Dimensions of top bearing: 47 x 25 x 15 mm; bottom bearing: 55 x 30 x 17 mm (outside dia. - inside dia. - height).

10051202

The item is in stock and will be delivered in 2-4 working days. Note: Stocks are updated online every hour on working days from 7 a.m. to 8 p.m., so there is a good chance that the products are available if they appear online.

Available

€35.99 1