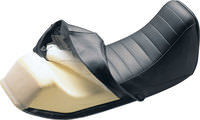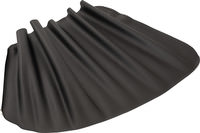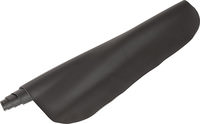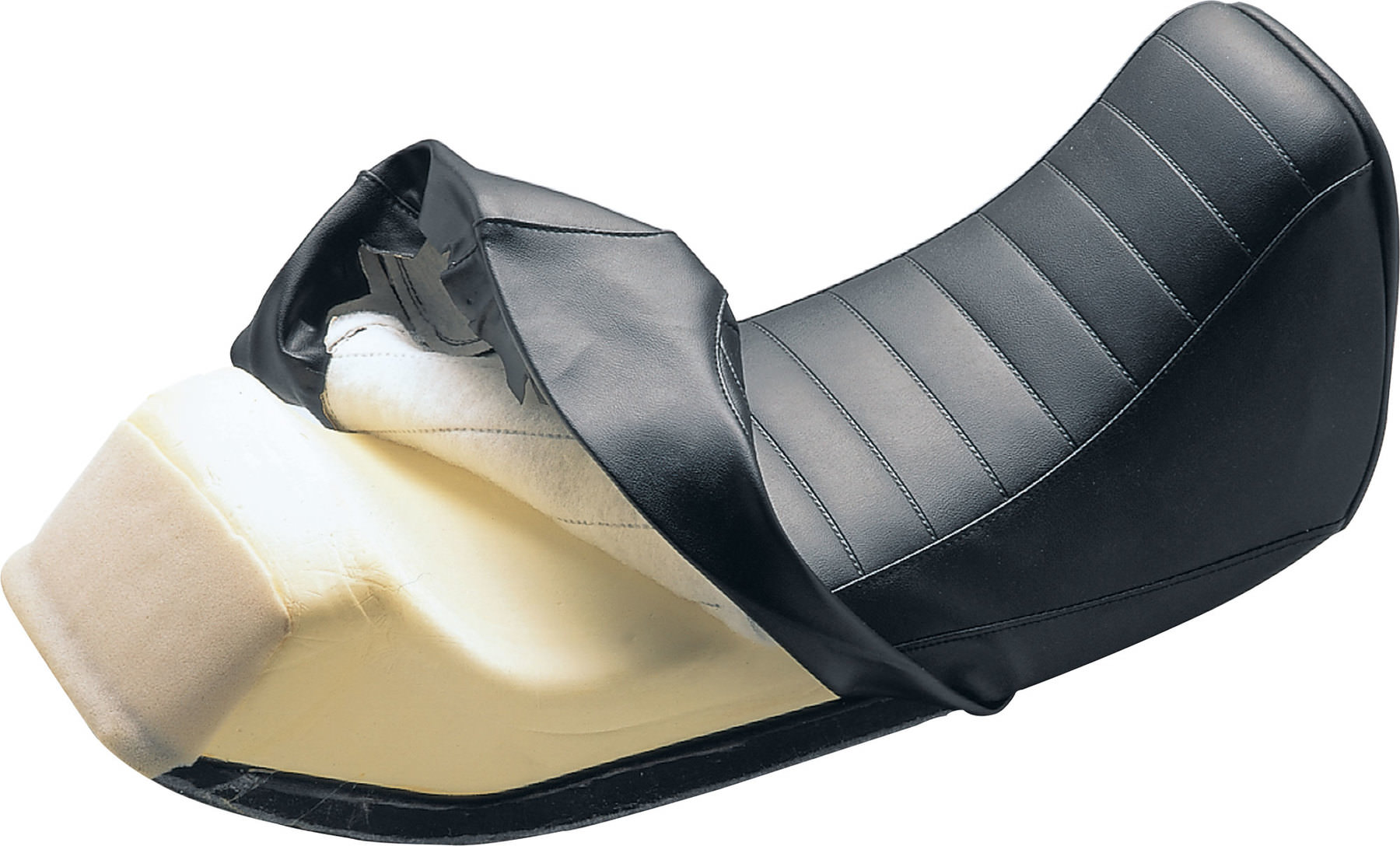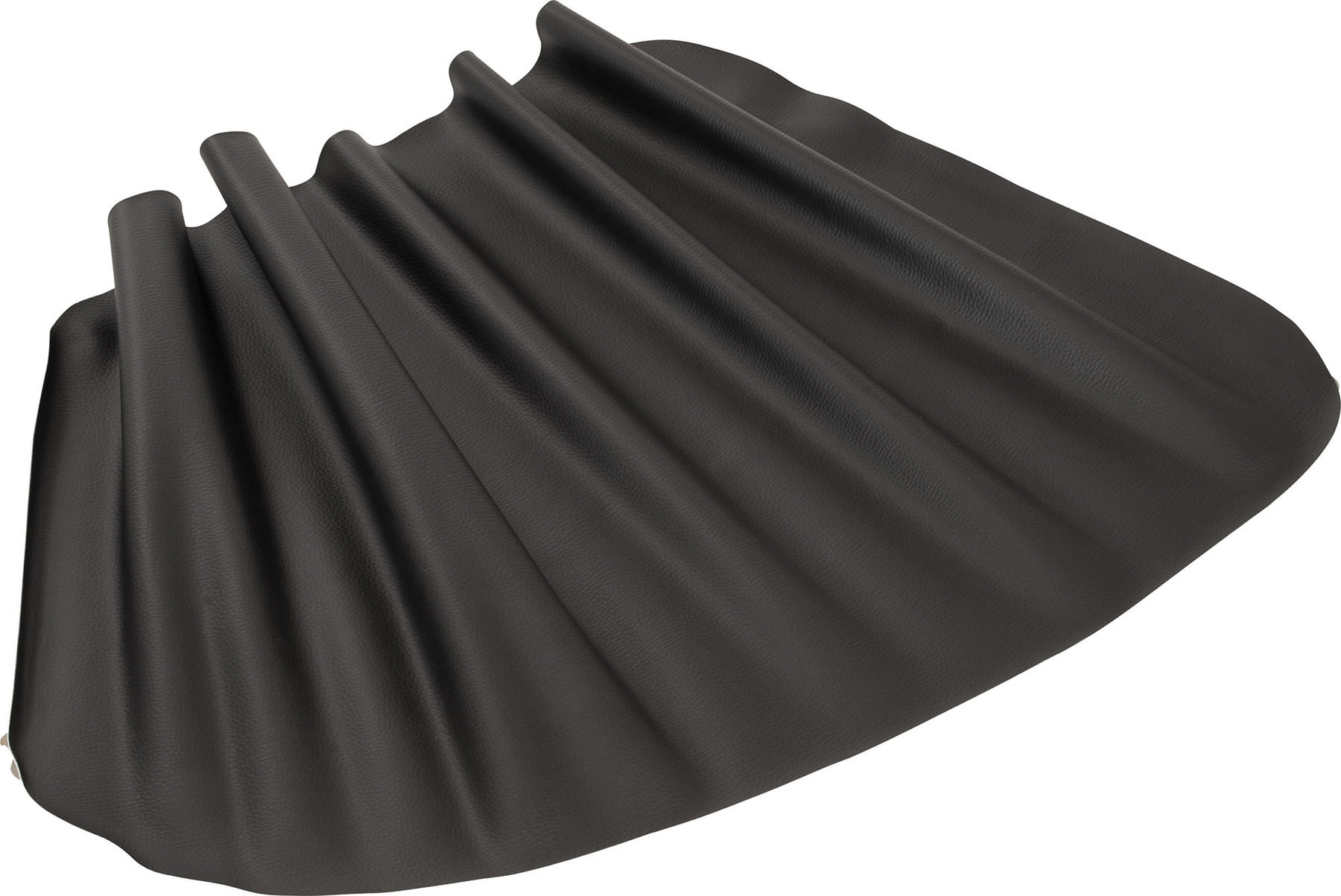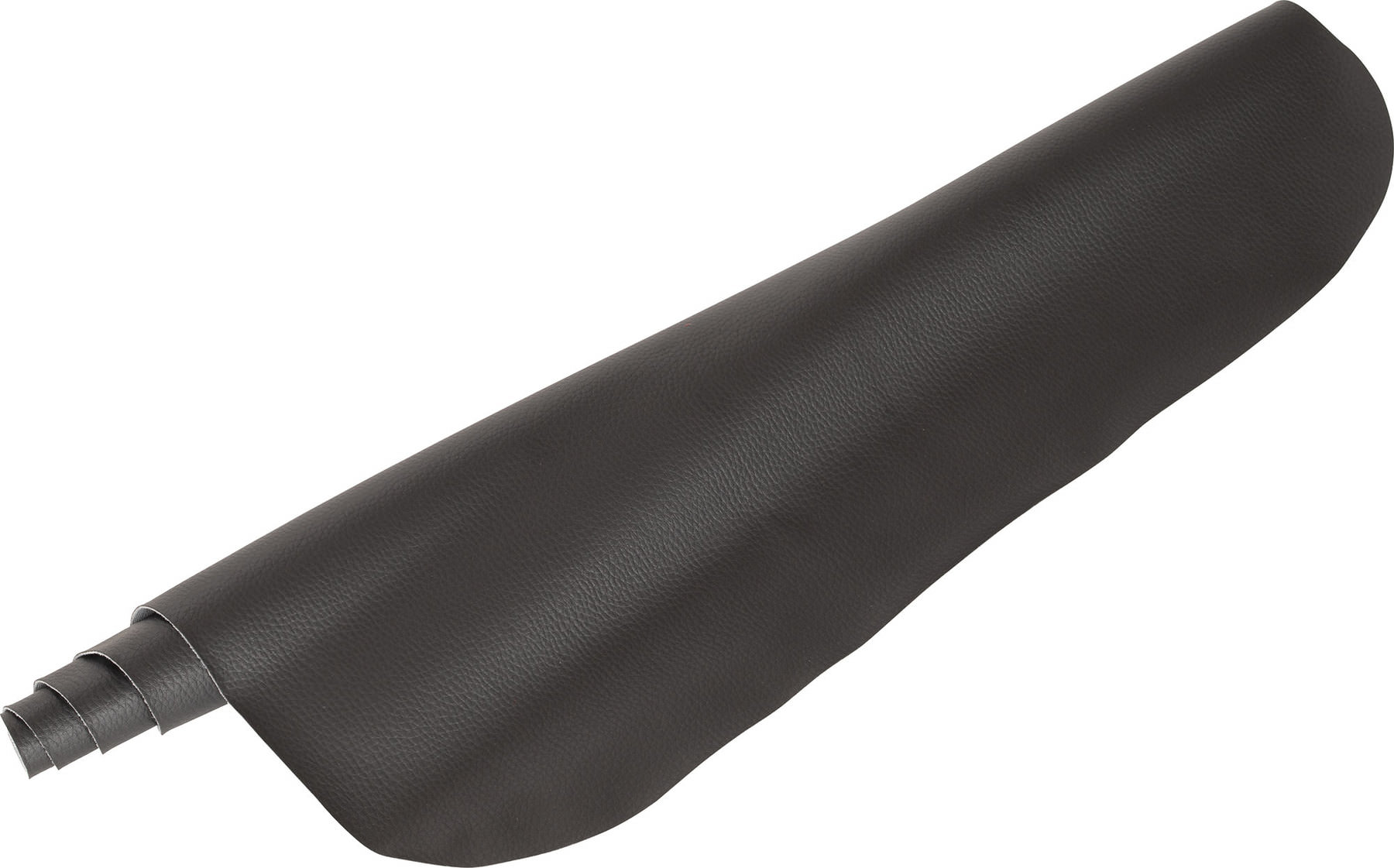 Unfortunately, this product is not compatible with this motorcycle.
Unfortunately, this product is not compatible with this motorcycle. You can find the right for the here: .
€

49.991
from
€

24.991
(-50%)
Free delivery on orders over €199.00
2 year return policy
Fast delivery
Seat Covers, Black
Save a lot of money with little effort - it's easy to do with a seat cover from Louis.

Covering a seat is simpler than you might think.
These type-specific seat covers made of black imitation leather are specially produced for the seat shape of each motorbike model.
So they are easier to put and also save you a lot of time.
The whole job takes about half an hour - and you'll be proud of the result.
In our download area you can find an introduction sheet.
Manufacturer details: Louis

It all began with a small motorcycle workshop in Hamburg. Since then, Louis has become Europe's largest motorcycle and leisure retailer. And even now, after more than three quarters of a century, we at Louis are no less passionate about life on two wheels.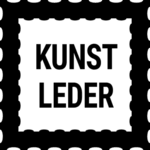 Leatherette - simply practical!
Easy-care
Durable
Weatherproof
Cleaning and care couldn't be easier - Simply apply plastic cleaner with a cloth and wipe off dirt and insects, finished!

With leatherette, you can forget about time-consuming cleaning, air-drying, regreasing and polishing. And as for the appearance? Modern, high-quality leatherette not only feels luxuriously supple, it is almost indistinguishable from genuine leather to the naked eye.
Product
Art. No.
Availability
Price
Actions
SEAT COVERS, BLACK - CB SEVENFIFTY 1992-98
10008634

The item is in stock and will be delivered in 2-5 working days. Note: Stocks are updated online every hour on working days from 7 a.m. to 8 p.m., so there is a good chance that the products are available if they appear online.

Available

€49.99

1 €24.99 1
SEAT COVERS, BLACK - CB250/400N/750/900F
10008535

The item is in stock and will be delivered in 2-5 working days. Note: Stocks are updated online every hour on working days from 7 a.m. to 8 p.m., so there is a good chance that the products are available if they appear online.

Available

€49.99

1 €24.99 1
SEAT COVERS, BLACK - CBR1000F 1989- 98
10008554

The item is in stock and will be delivered in 2-5 working days. Note: Stocks are updated online every hour on working days from 7 a.m. to 8 p.m., so there is a good chance that the products are available if they appear online.

Available

€49.99

1 €24.99 1
SEAT COVERS, BLACK - CX500 1978-
10008539

The item is in stock and will be delivered in 2-5 working days. Note: Stocks are updated online every hour on working days from 7 a.m. to 8 p.m., so there is a good chance that the products are available if they appear online.

Available

€49.99

1 €24.99 1
SEAT COVERS, BLACK - CX500C 80-
10008541

The item is in stock and will be delivered in 2-5 working days. Note: Stocks are updated online every hour on working days from 7 a.m. to 8 p.m., so there is a good chance that the products are available if they appear online.

Available

€49.99

1 €24.99 1
SEAT COVERS, BLACK - FJ1100 84-87/FJ1200 84-95
10008630

The item is in stock and will be delivered in 2-5 working days. Note: Stocks are updated online every hour on working days from 7 a.m. to 8 p.m., so there is a good chance that the products are available if they appear online.

Available

€49.99

1 €24.99 1
SEAT COVERS, BLACK - GS 500 E 89-
10008610

The item is in stock and will be delivered in 2-5 working days. Note: Stocks are updated online every hour on working days from 7 a.m. to 8 p.m., so there is a good chance that the products are available if they appear online.

Available

€49.99

1 €24.99 1
SEAT COVERS, BLACK - NTV650 REVERE 1988-
10008537

The item is in stock and will be delivered in 2-5 working days. Note: Stocks are updated online every hour on working days from 7 a.m. to 8 p.m., so there is a good chance that the products are available if they appear online.

Available

€49.99

1 €24.99 1
SEAT COVERS, BLACK - R 1100/1150 GS (2-TEILIG)
10008662

The item is in stock and will be delivered in 2-5 working days. Note: Stocks are updated online every hour on working days from 7 a.m. to 8 p.m., so there is a good chance that the products are available if they appear online.

Available

€54.99 1
SEAT COVERS, BLACK - SR 500
10008507

The item is in stock and will be delivered in 2-5 working days. Note: Stocks are updated online every hour on working days from 7 a.m. to 8 p.m., so there is a good chance that the products are available if they appear online.

Available

€49.99

1 €24.99 1
SEAT COVERS, BLACK - VT600 SHADOW,92-97,2-TLG.
10008579

The item is in stock and will be delivered in 2-5 working days. Note: Stocks are updated online every hour on working days from 7 a.m. to 8 p.m., so there is a good chance that the products are available if they appear online.

Available

€49.99

1 €24.99 1
SEAT COVERS, BLACK - XBR500 S 1985- 89
10008592

The item is in stock and will be delivered in 2-5 working days. Note: Stocks are updated online every hour on working days from 7 a.m. to 8 p.m., so there is a good chance that the products are available if they appear online.

Available

€49.99

1 €24.99 1
SEAT COVERS, BLACK - XJ 600 - 92
10008576

The item is in stock and will be delivered in 2-5 working days. Note: Stocks are updated online every hour on working days from 7 a.m. to 8 p.m., so there is a good chance that the products are available if they appear online.

Available

€49.99

1 €24.99 1
SEAT COVERS, BLACK - XJ 750/900
10008577

The item is in stock and will be delivered in 2-5 working days. Note: Stocks are updated online every hour on working days from 7 a.m. to 8 p.m., so there is a good chance that the products are available if they appear online.

Available

€49.99

1 €24.99 1
SEAT COVERS, BLACK - XJ600 DIVERSION 1992-97
10008627

The item is in stock and will be delivered in 2-5 working days. Note: Stocks are updated online every hour on working days from 7 a.m. to 8 p.m., so there is a good chance that the products are available if they appear online.

Available

€49.99

1 €24.99 1
SEAT COVERS, BLACK - XJ650
10008511

The item is in stock and will be delivered in 2-5 working days. Note: Stocks are updated online every hour on working days from 7 a.m. to 8 p.m., so there is a good chance that the products are available if they appear online.

Available

€49.99

1 €24.99 1
SEAT COVERS, BLACK - XL 600 V TRANSALP
10008590

The item is in stock and will be delivered in 2-5 working days. Note: Stocks are updated online every hour on working days from 7 a.m. to 8 p.m., so there is a good chance that the products are available if they appear online.

Available

€49.99

1 €24.99 1
SEAT COVERS, BLACK - XRV 750 AFRICA TWIN
10008642

The item is in stock and will be delivered in 2-5 working days. Note: Stocks are updated online every hour on working days from 7 a.m. to 8 p.m., so there is a good chance that the products are available if they appear online.

Available

€49.99 1