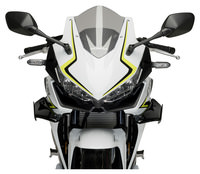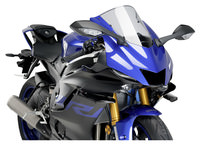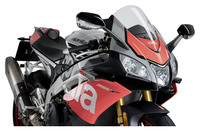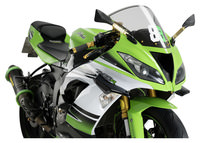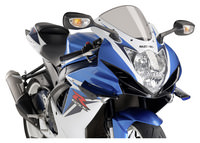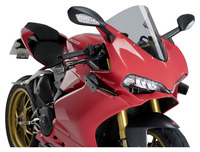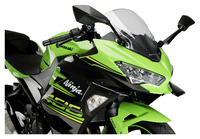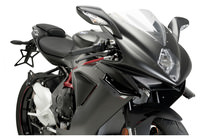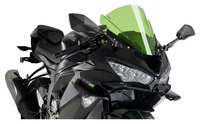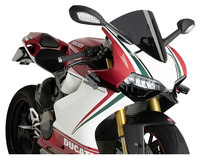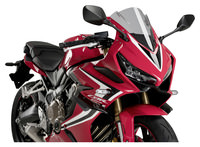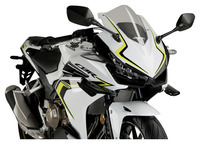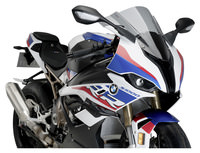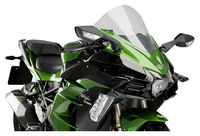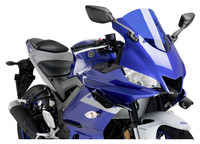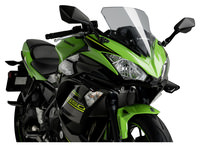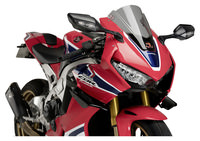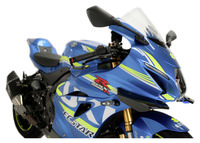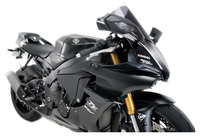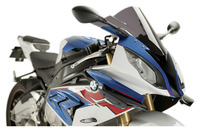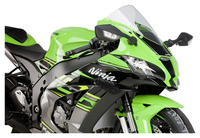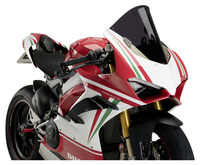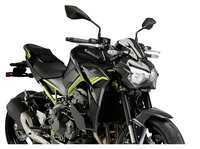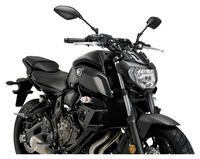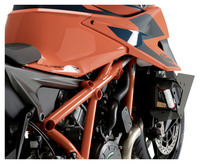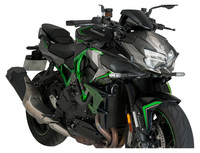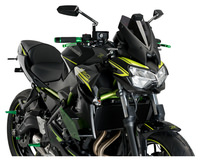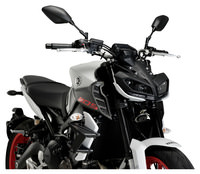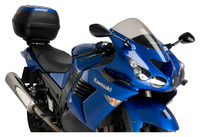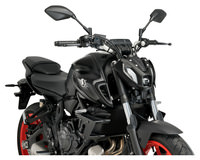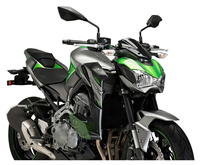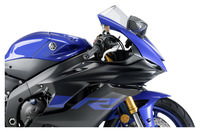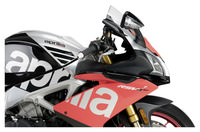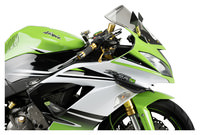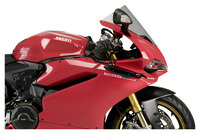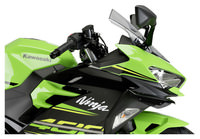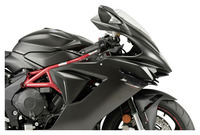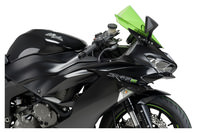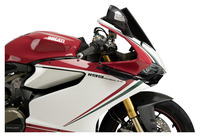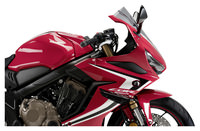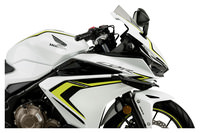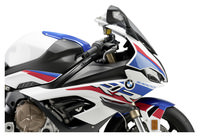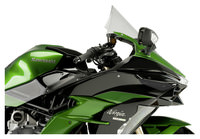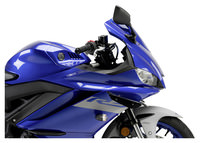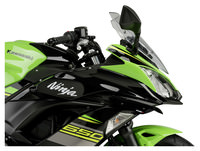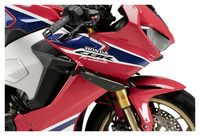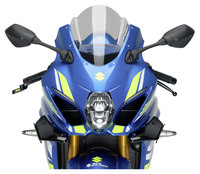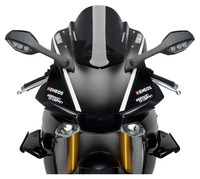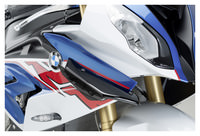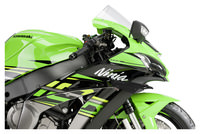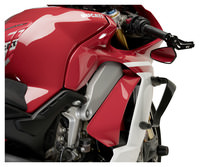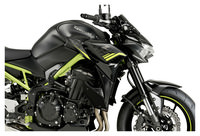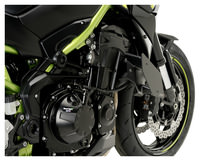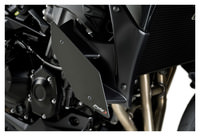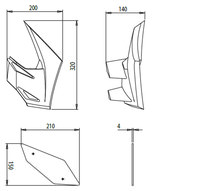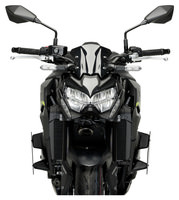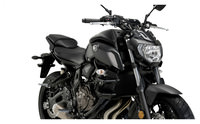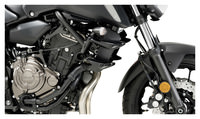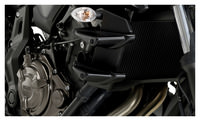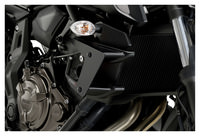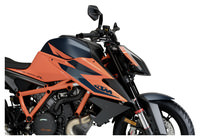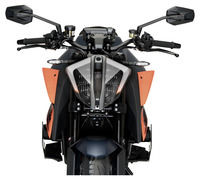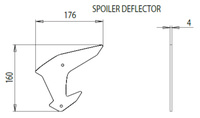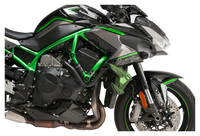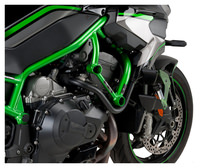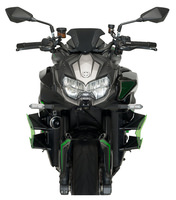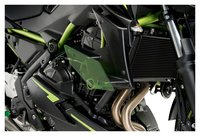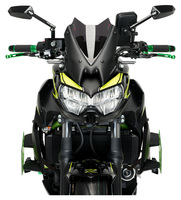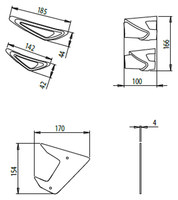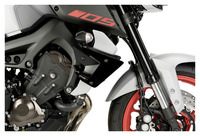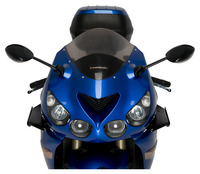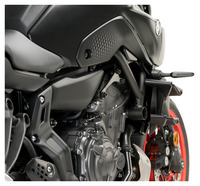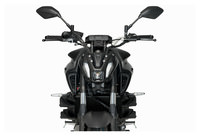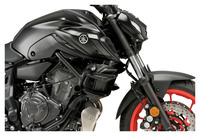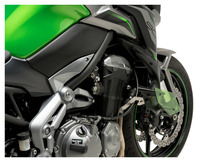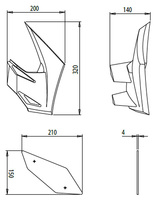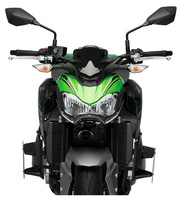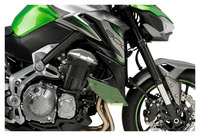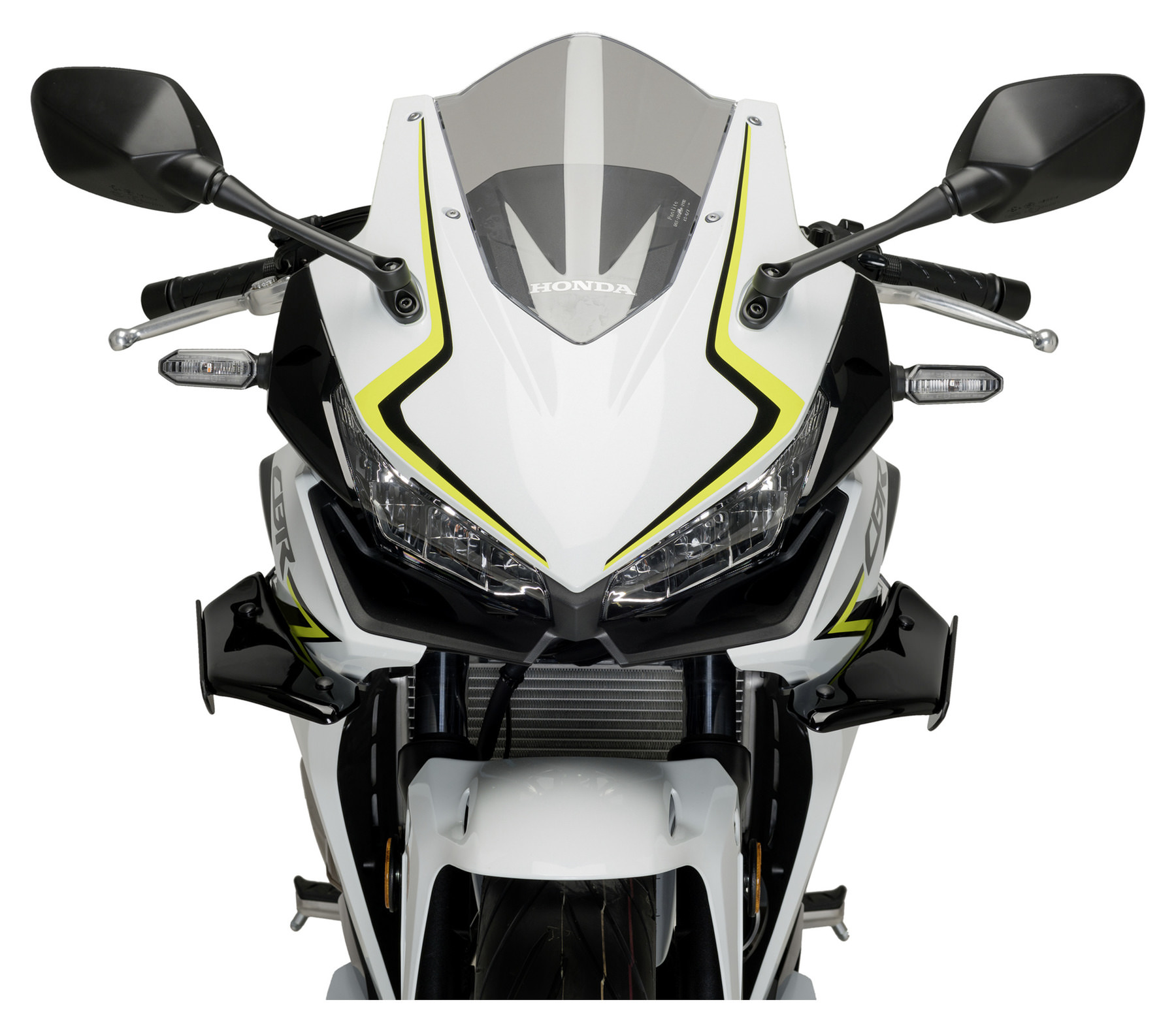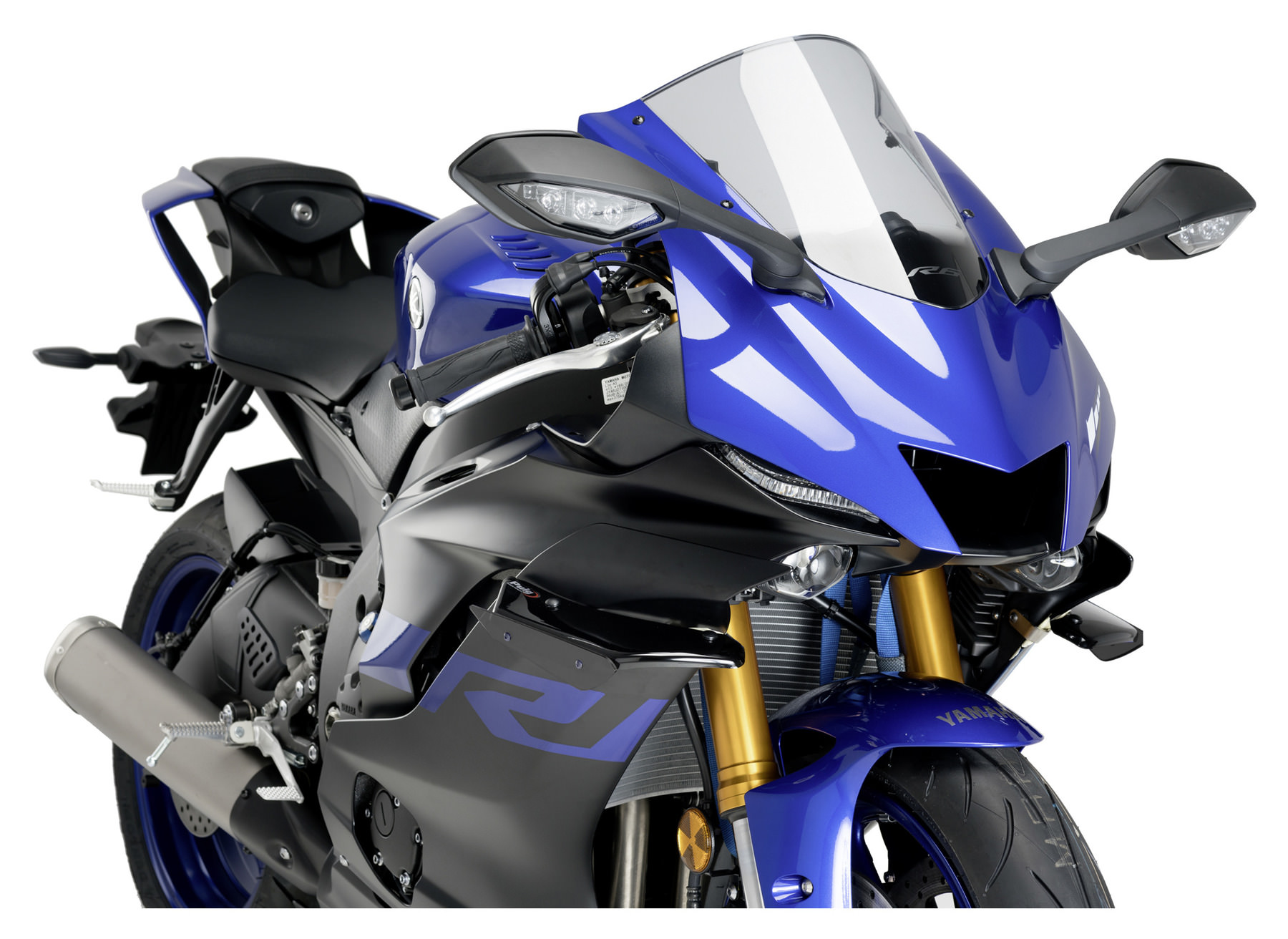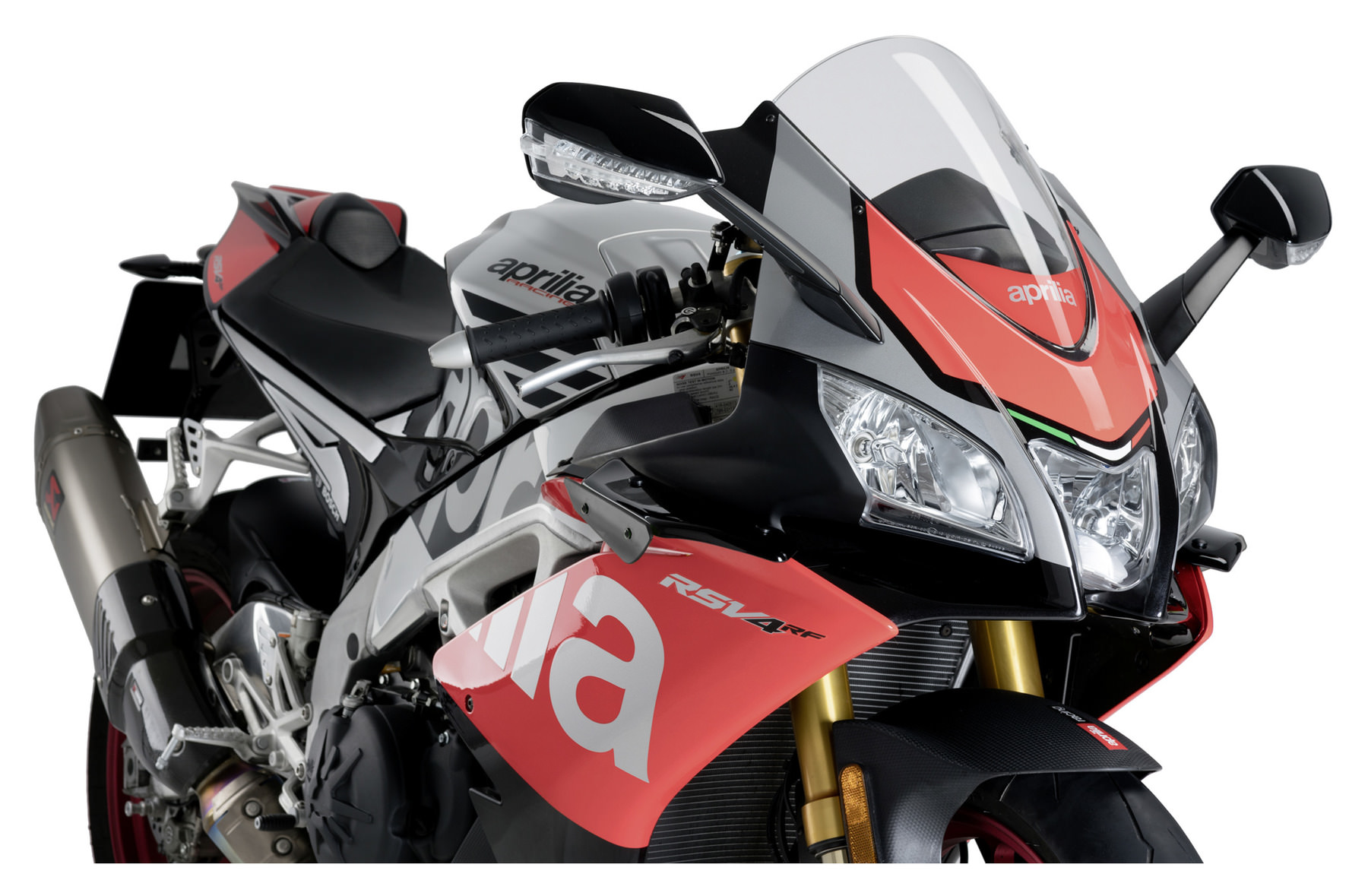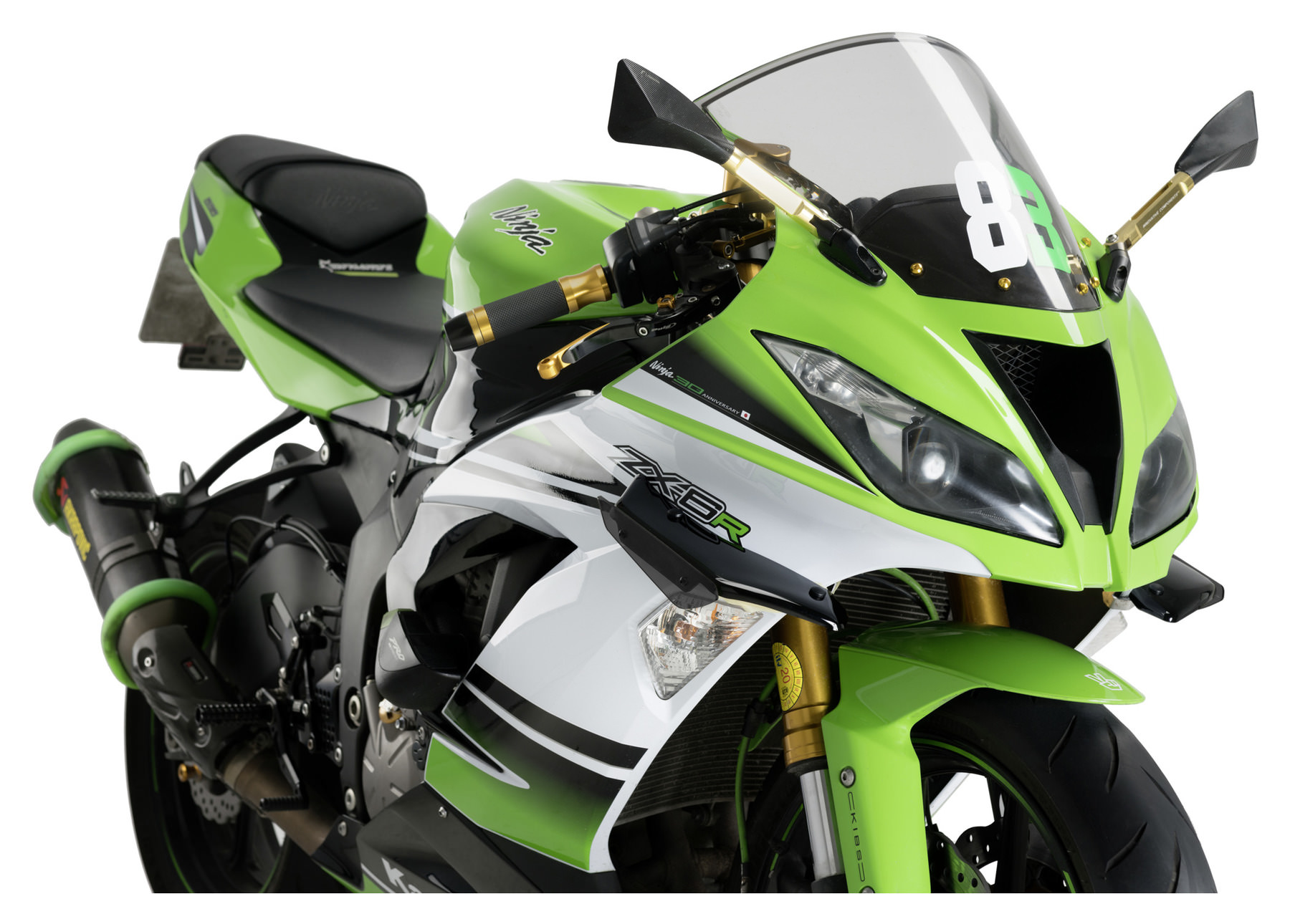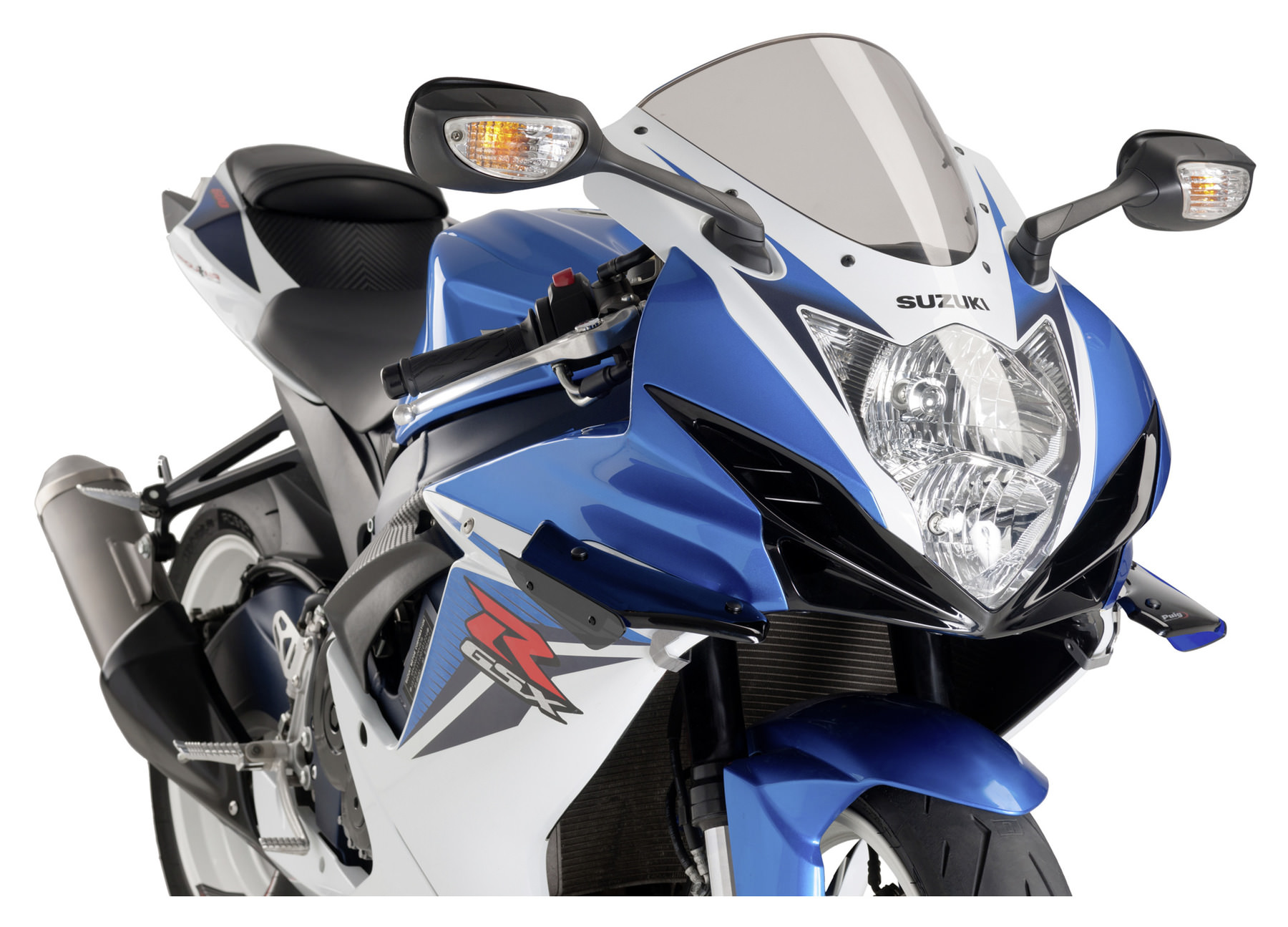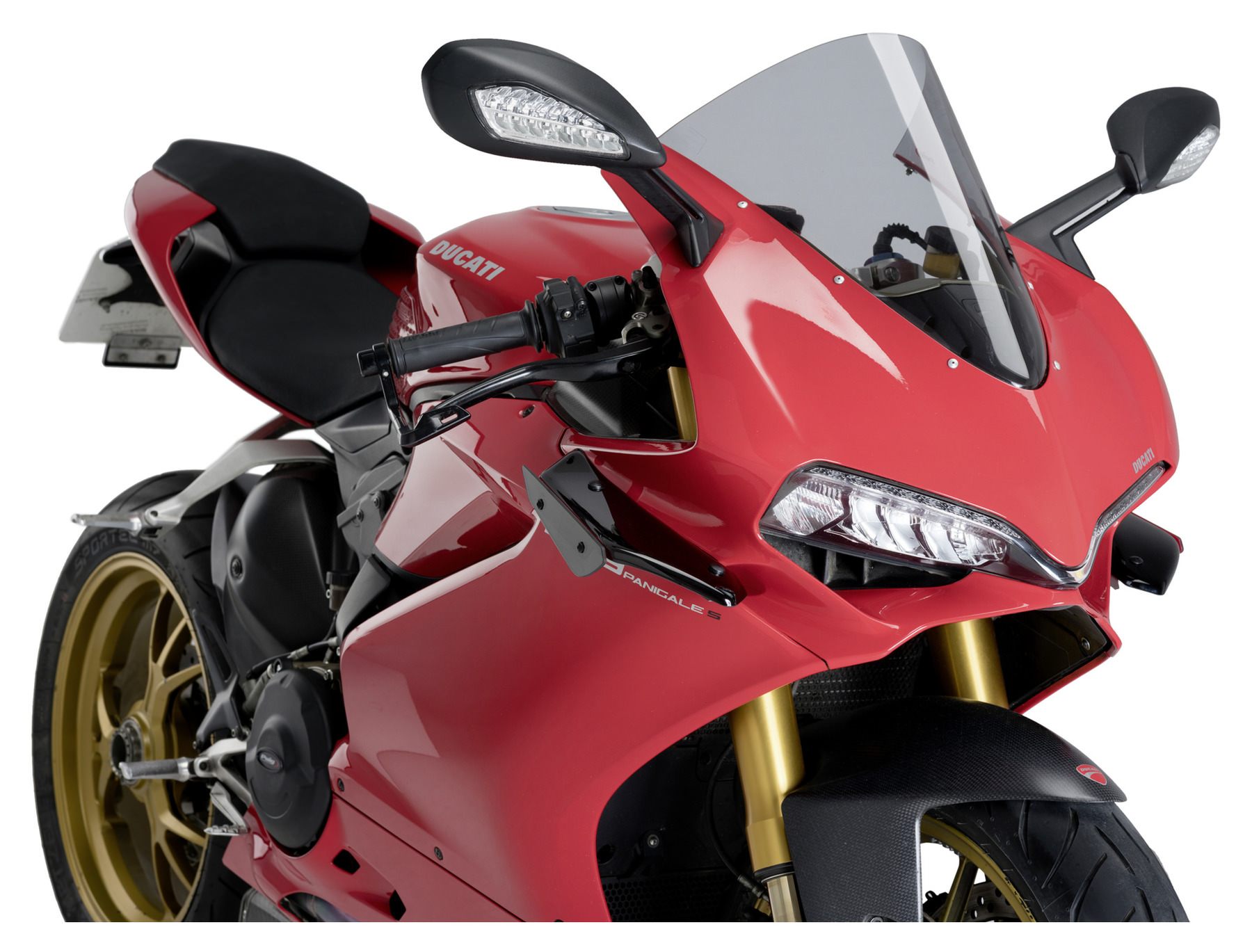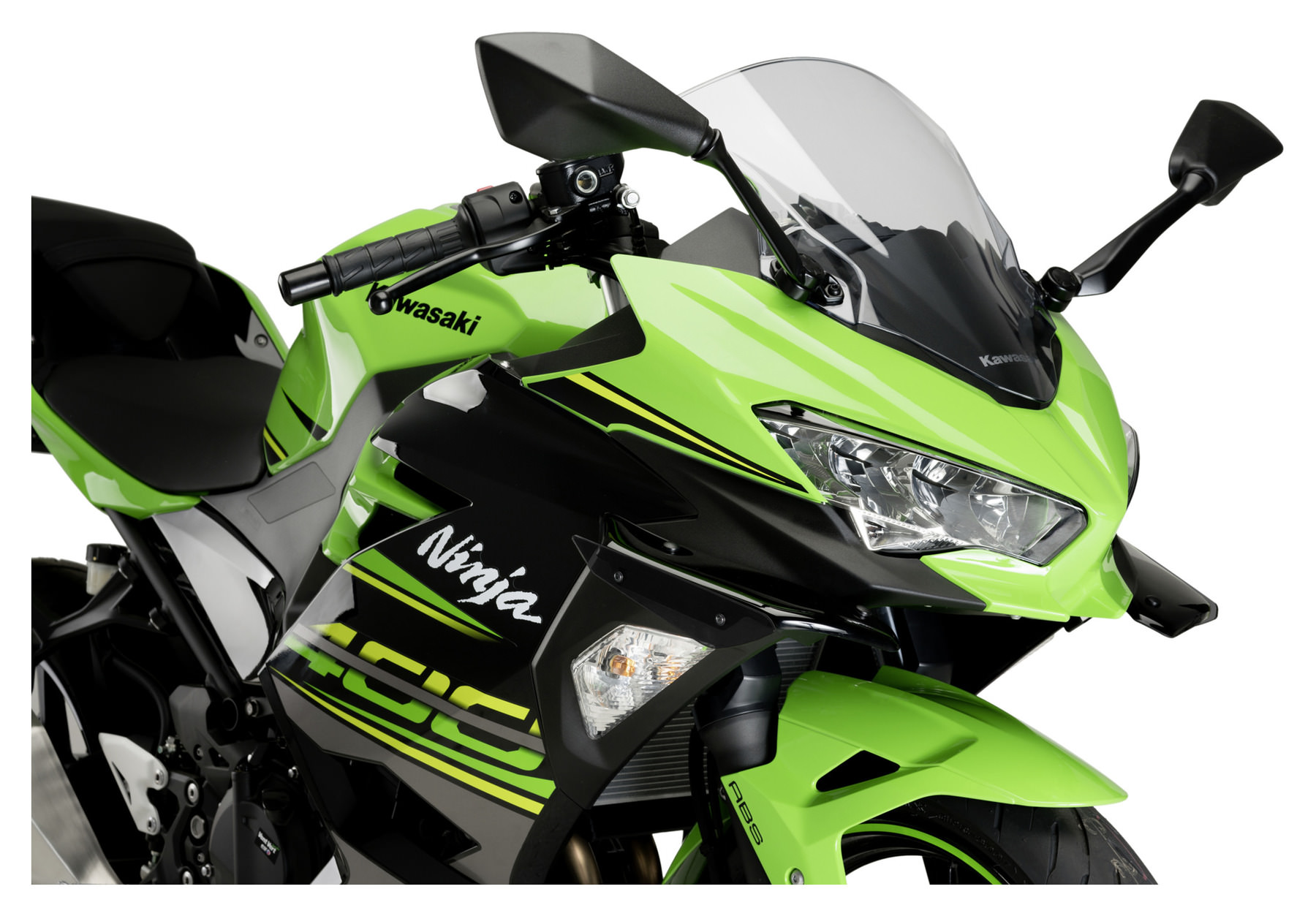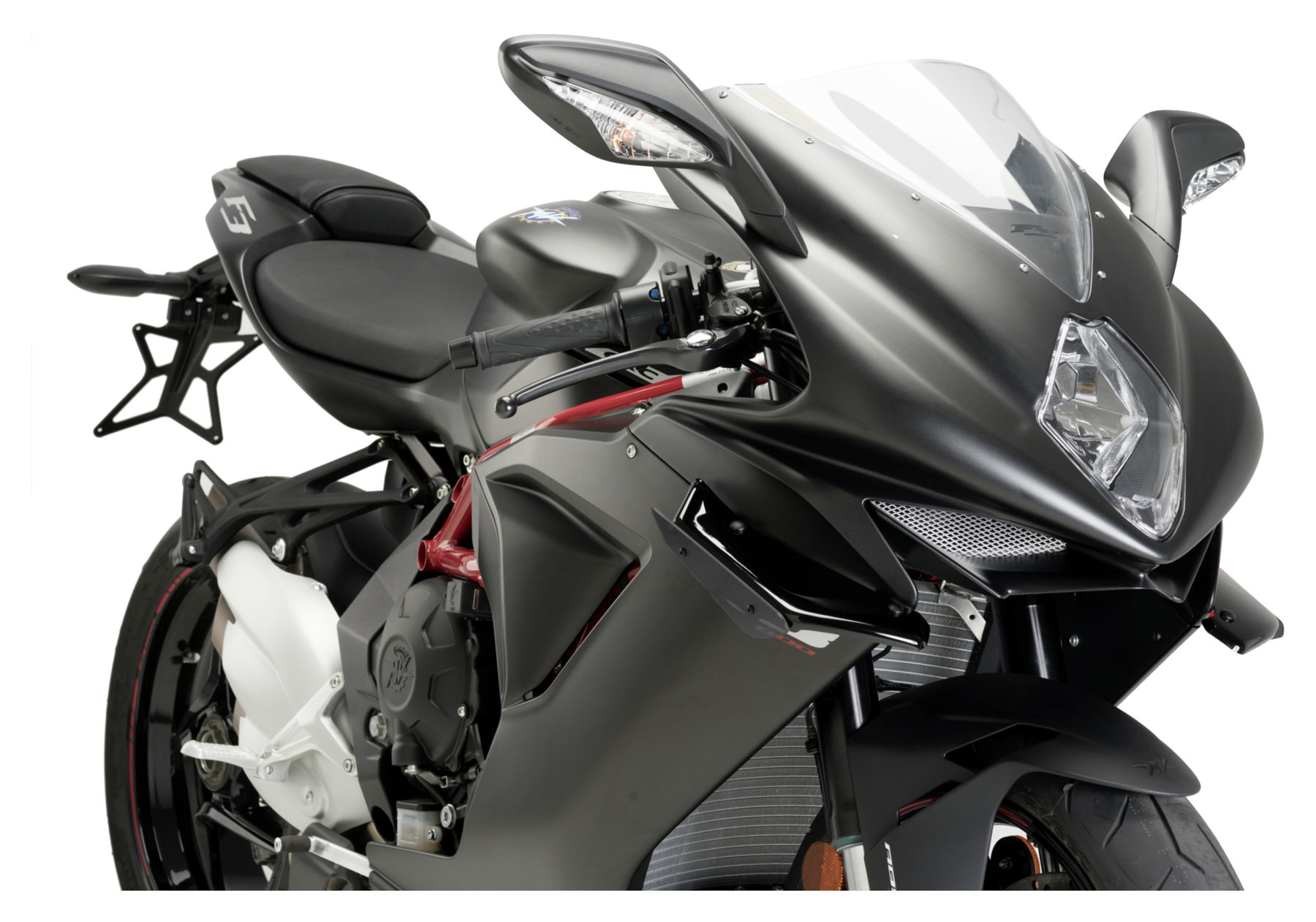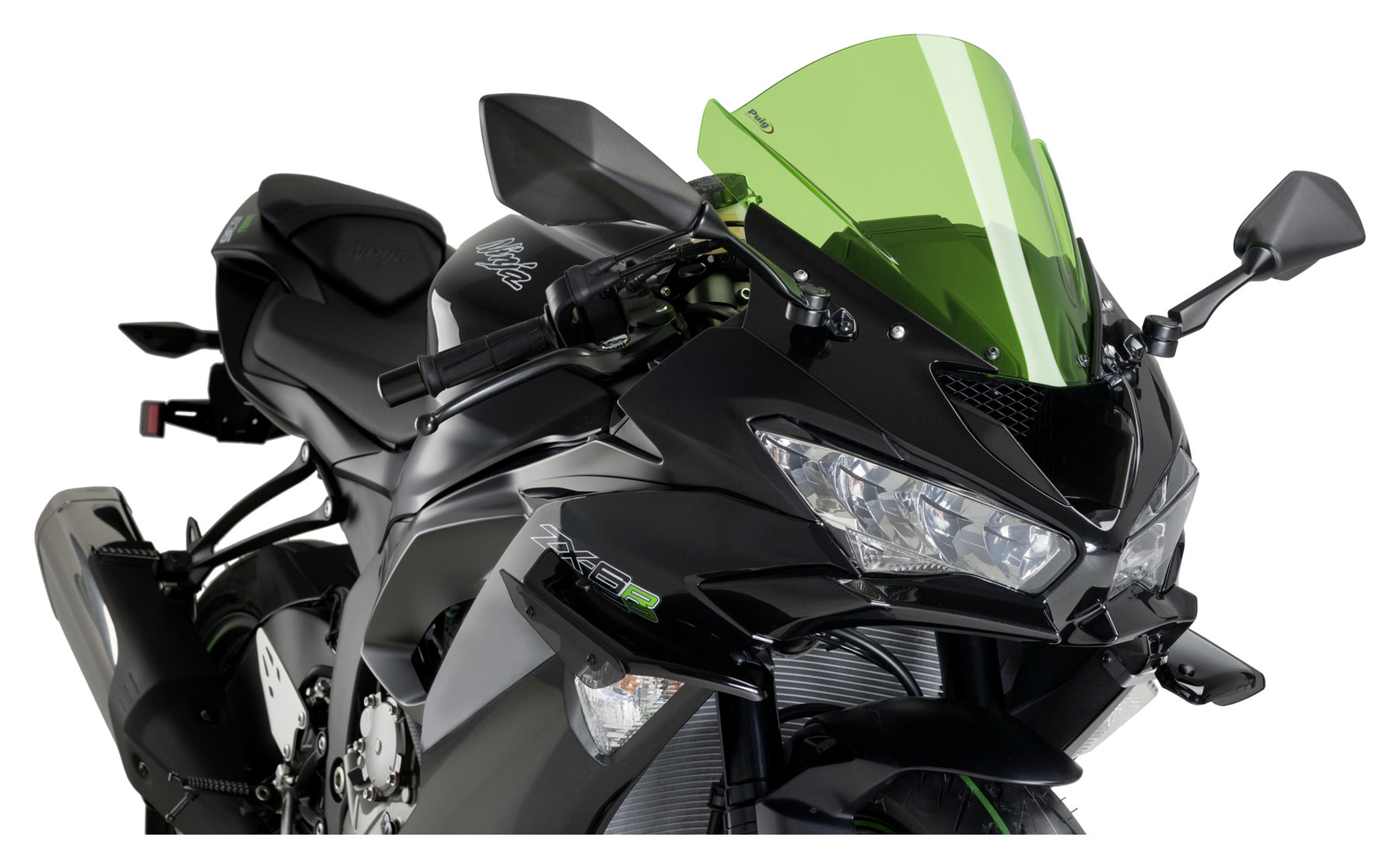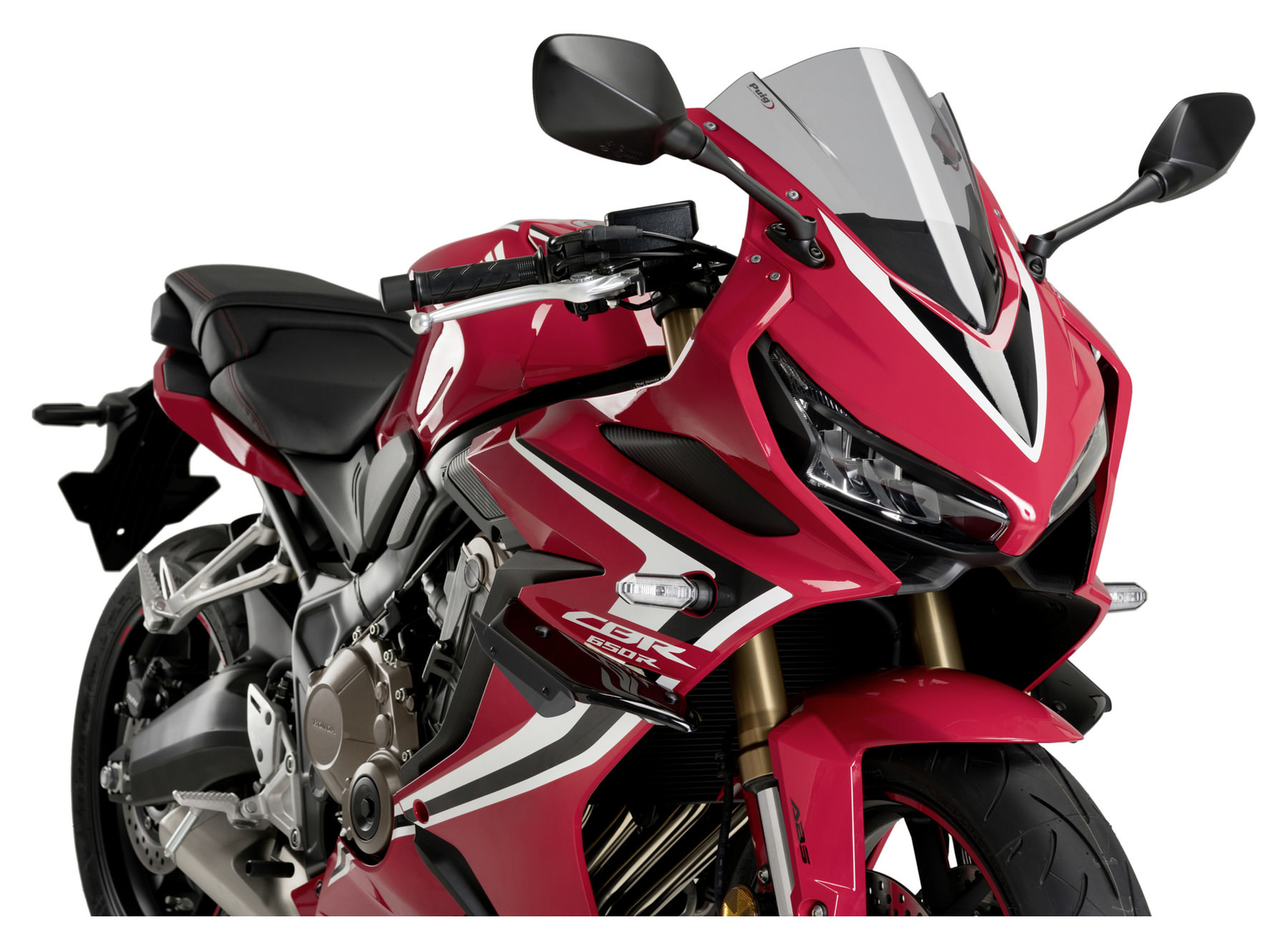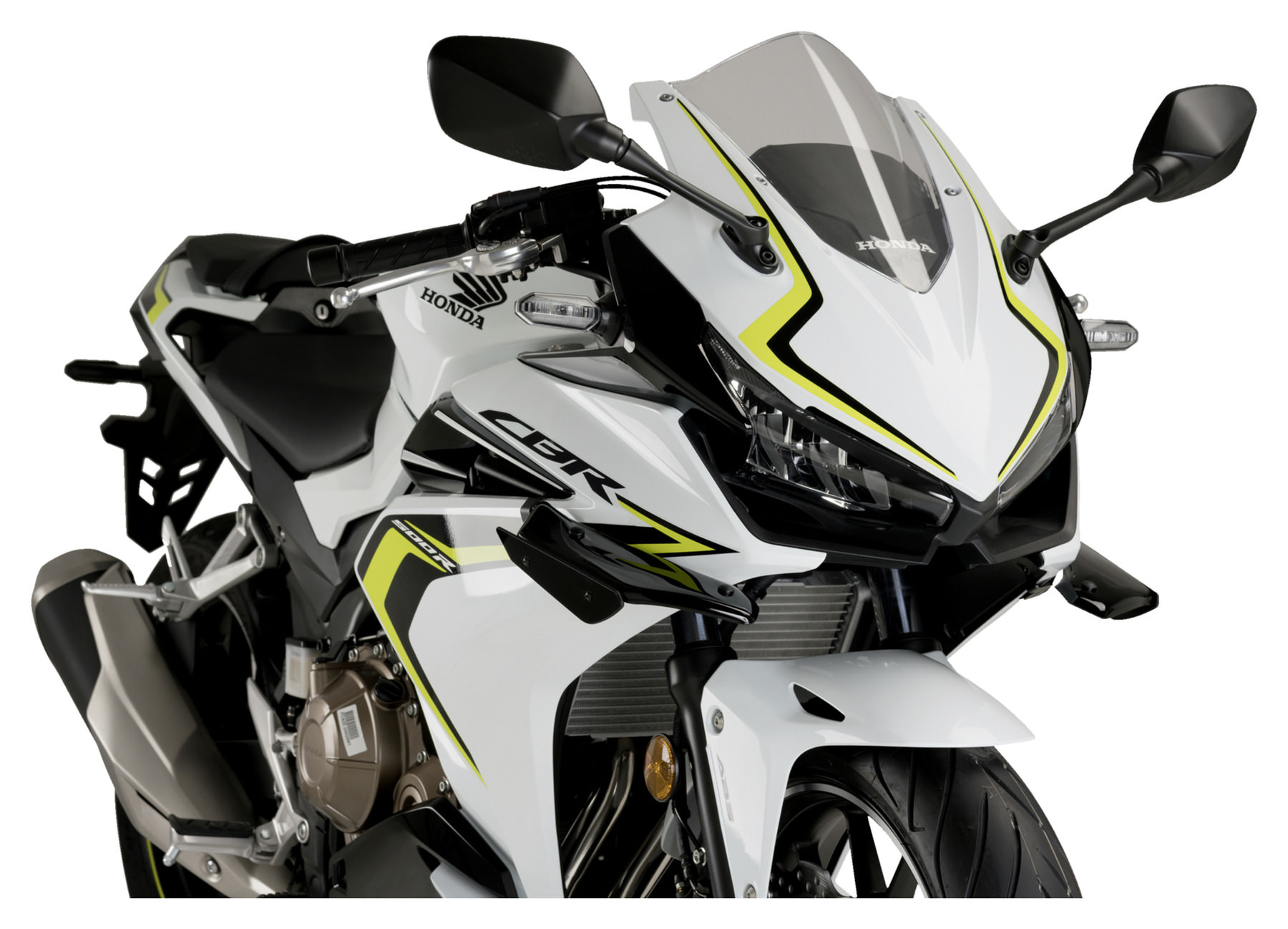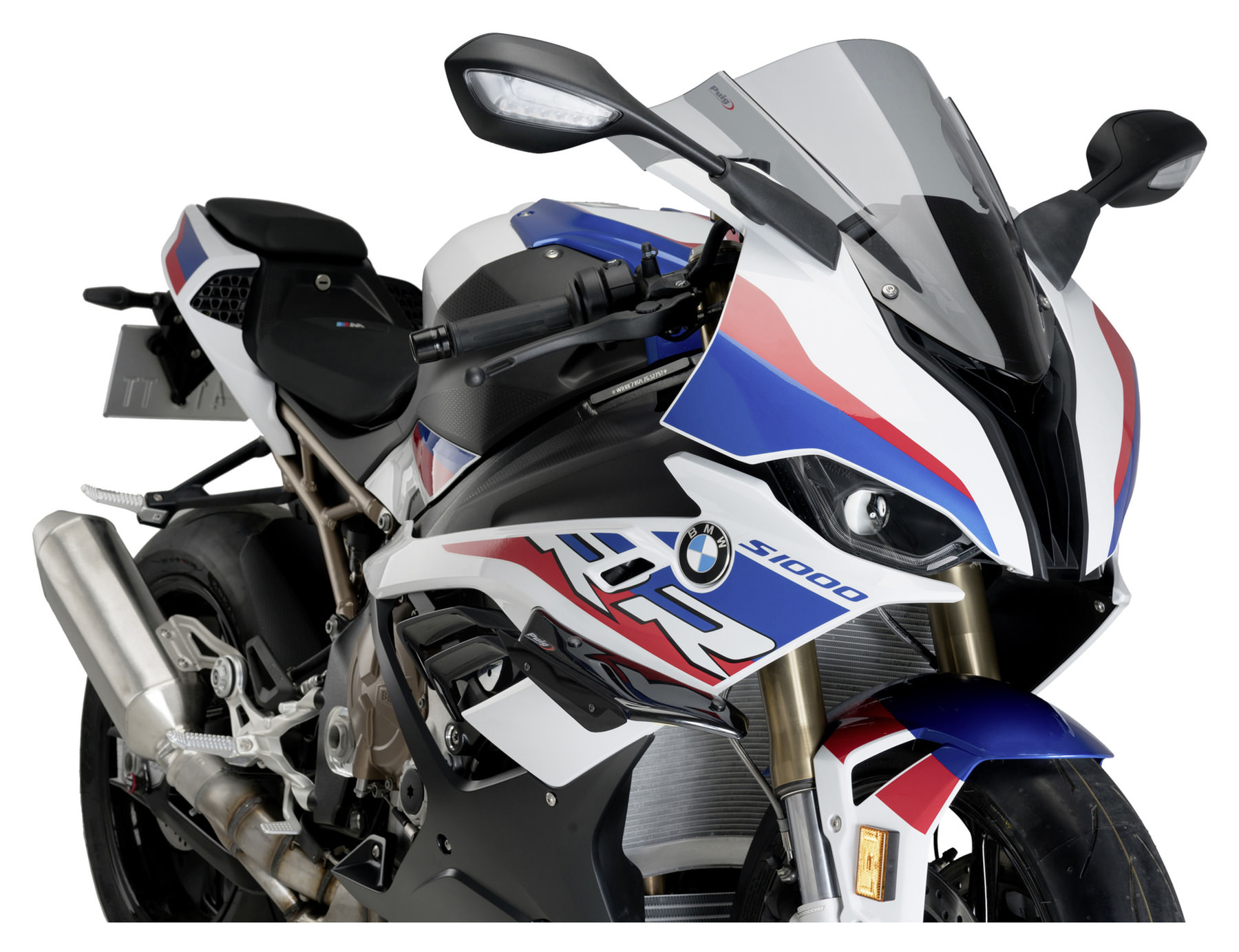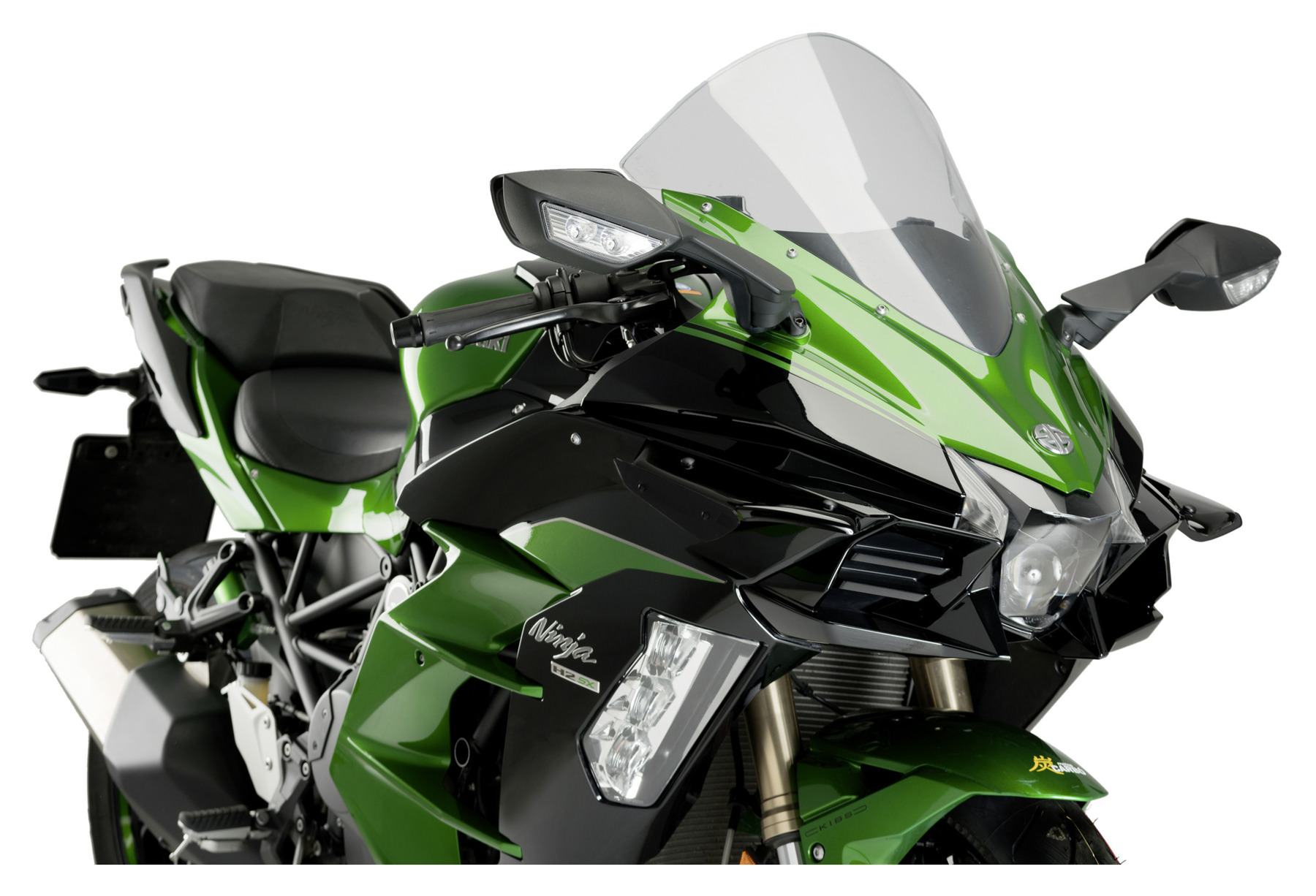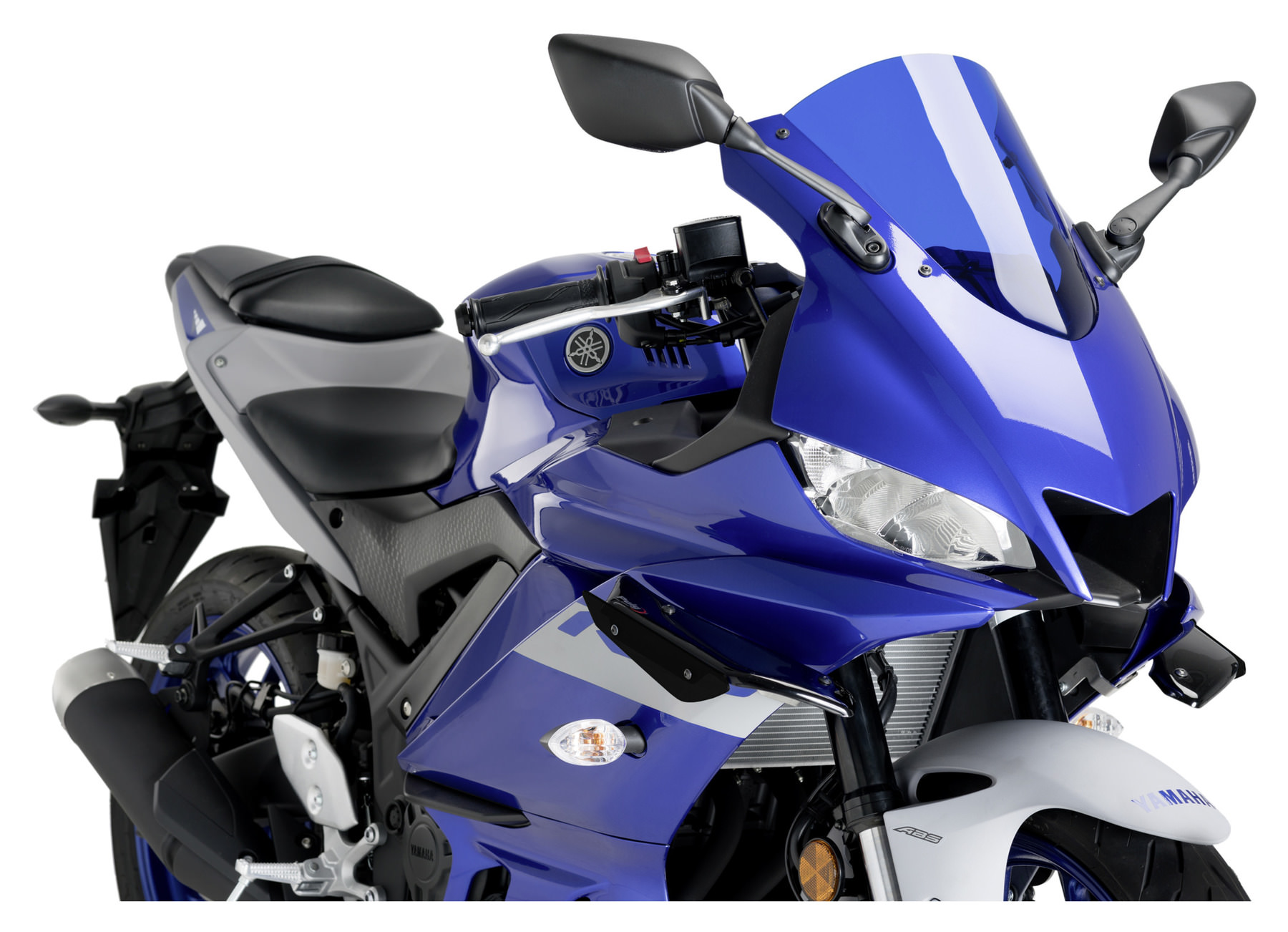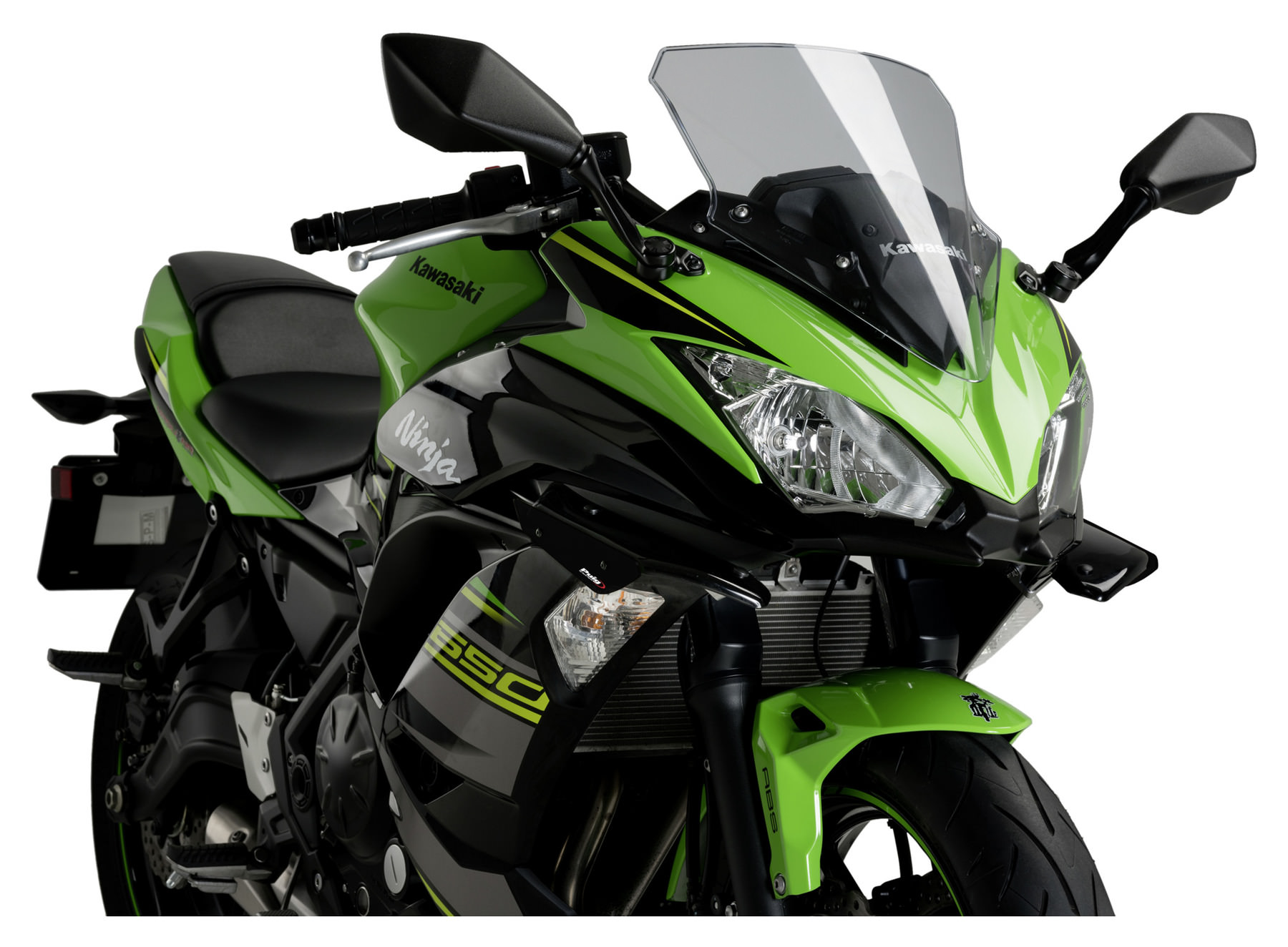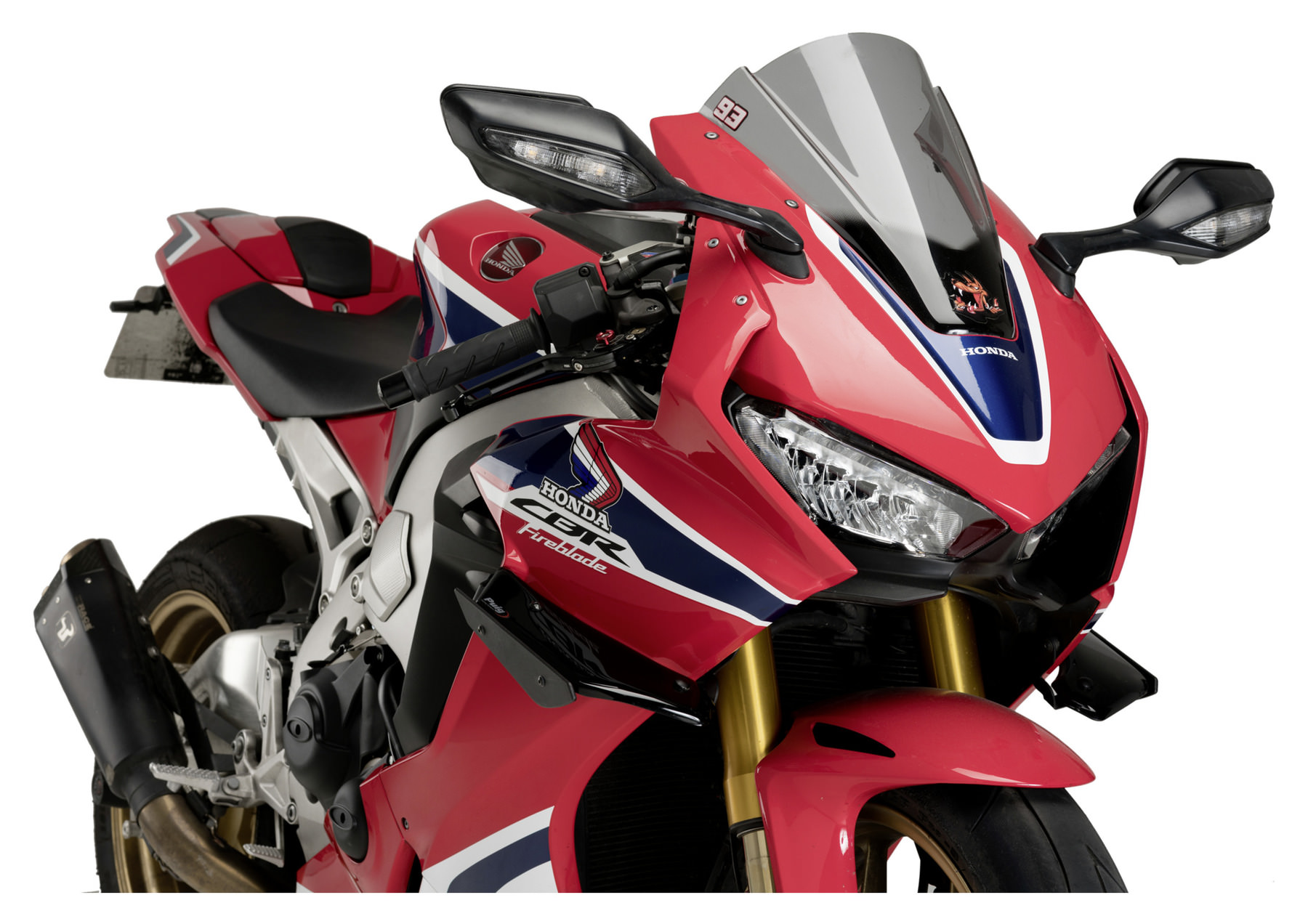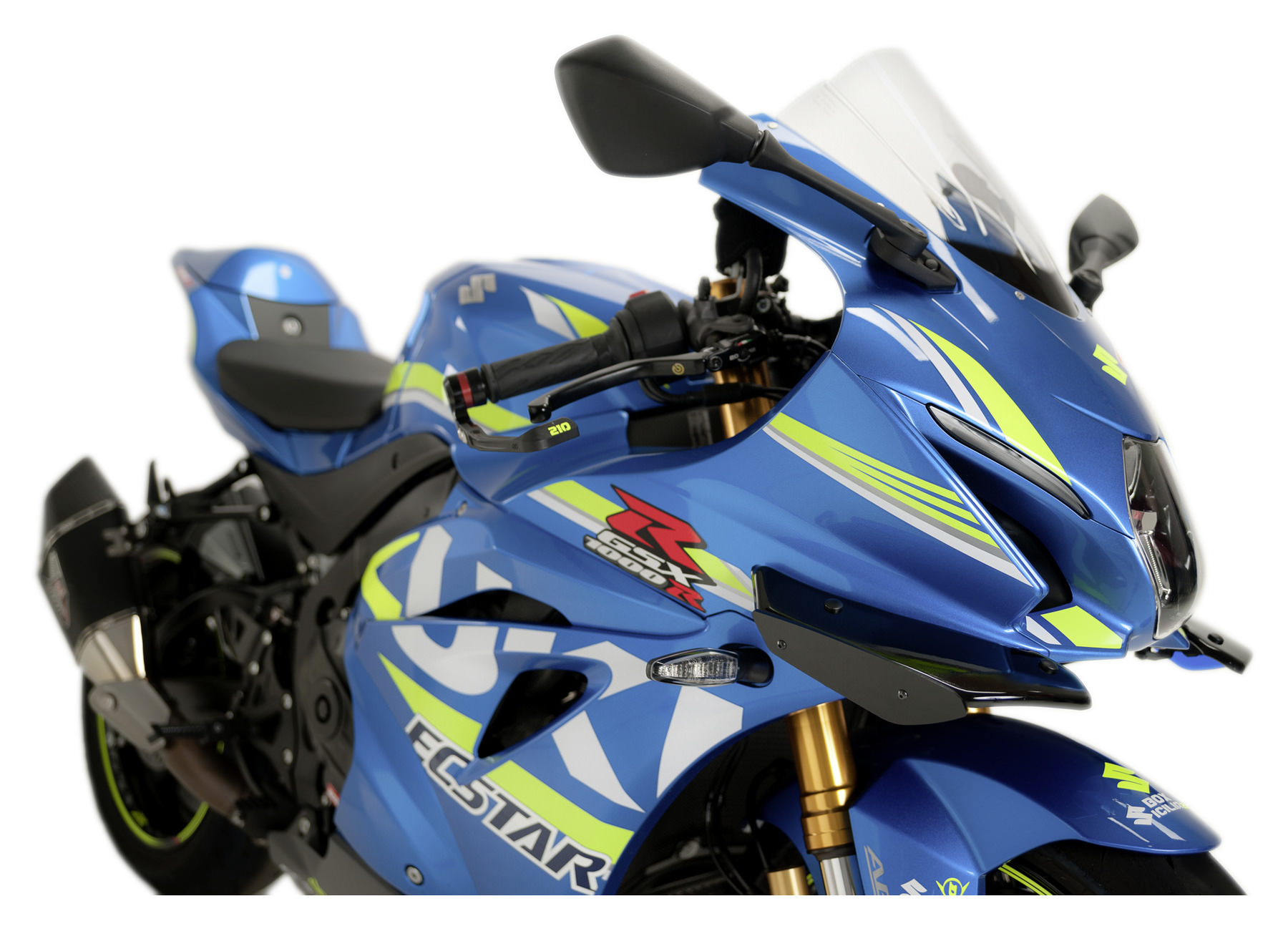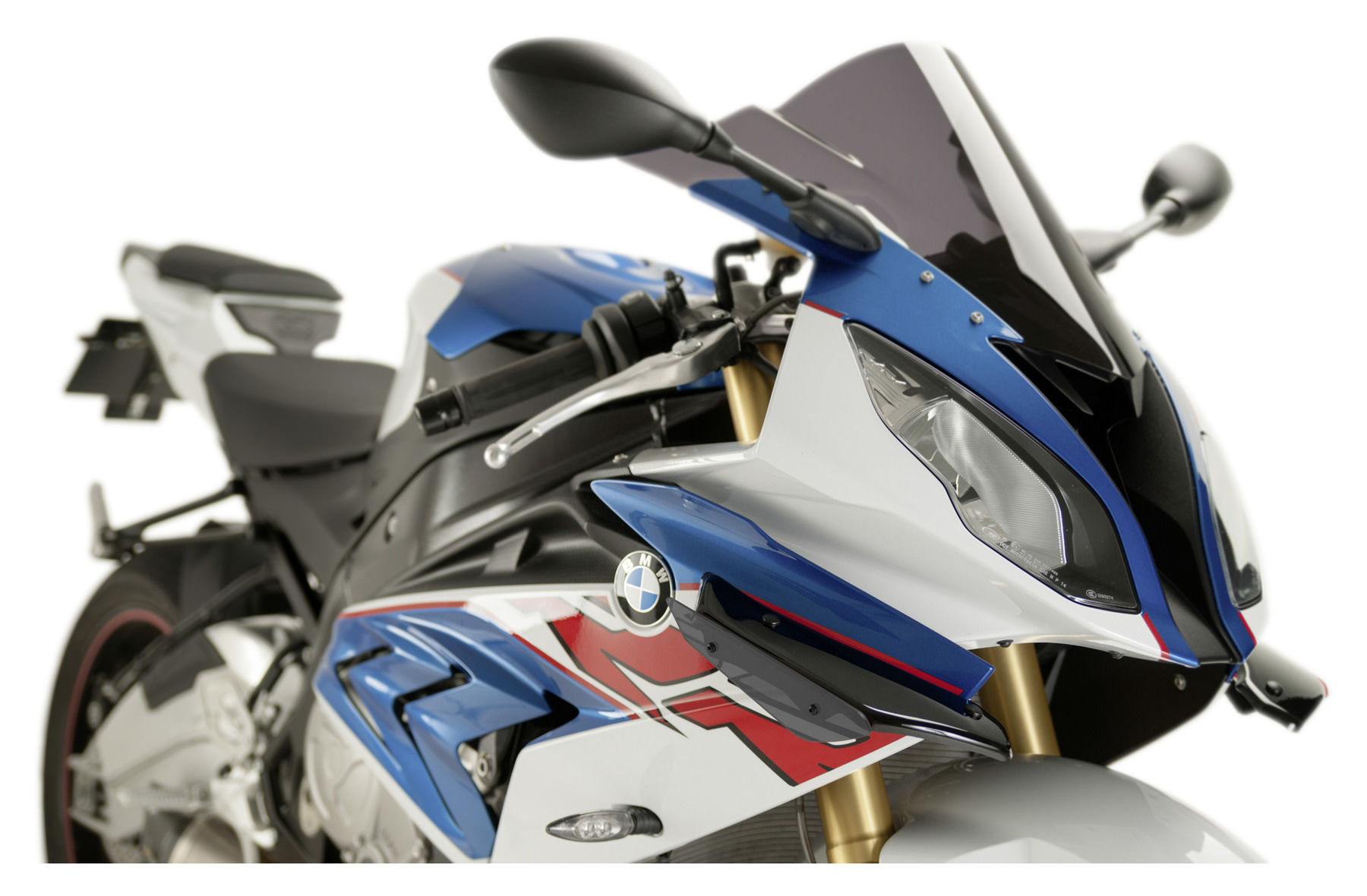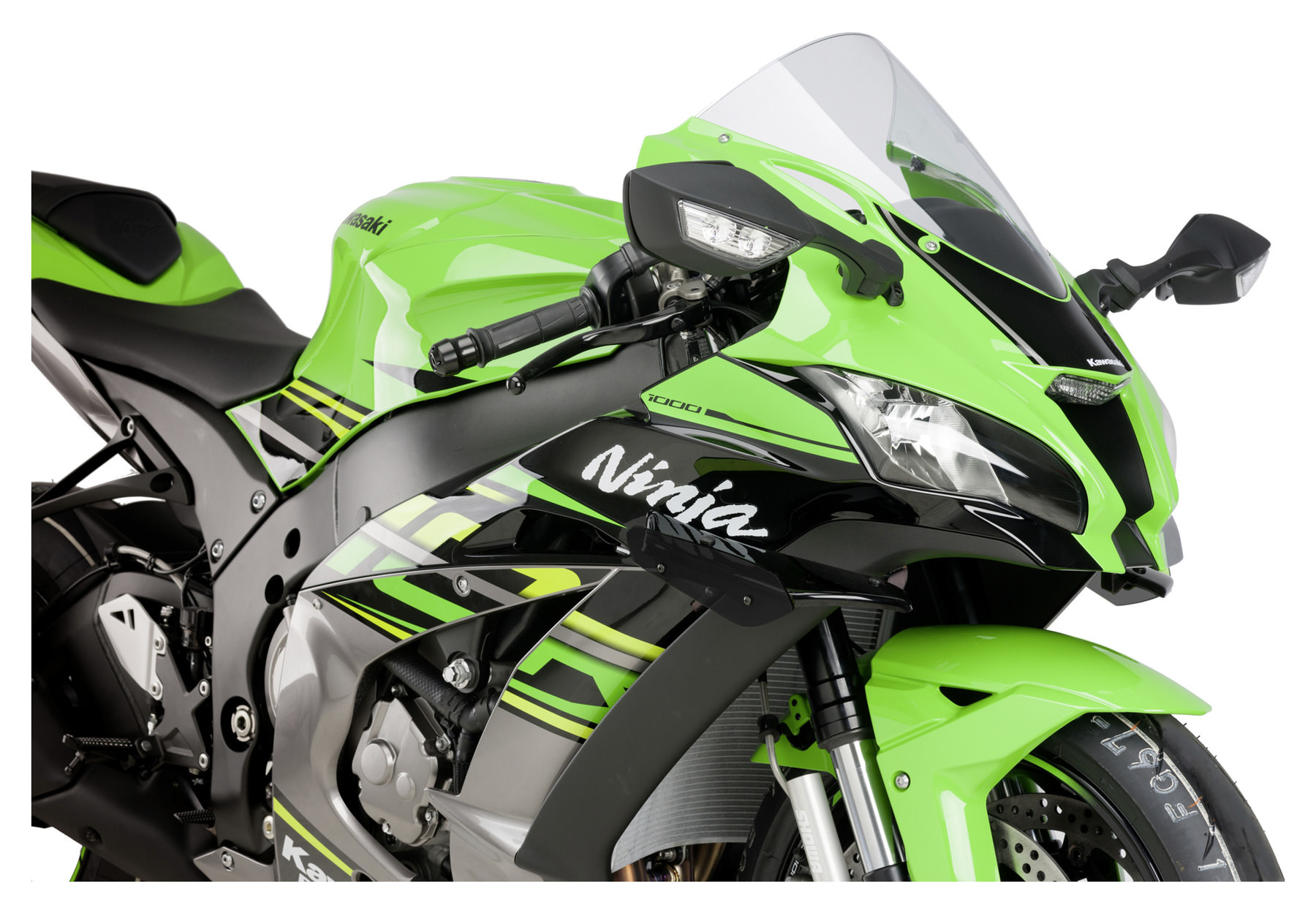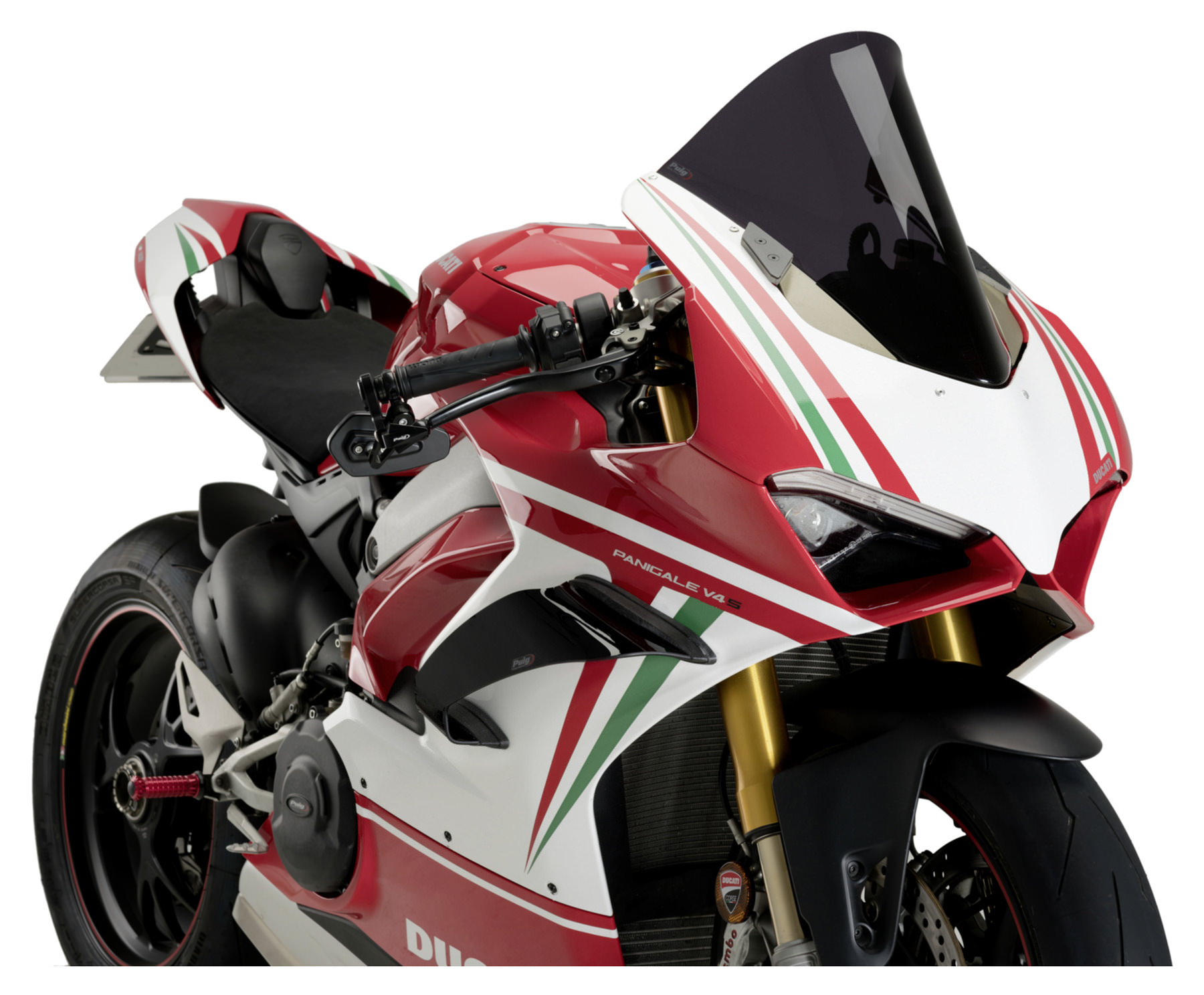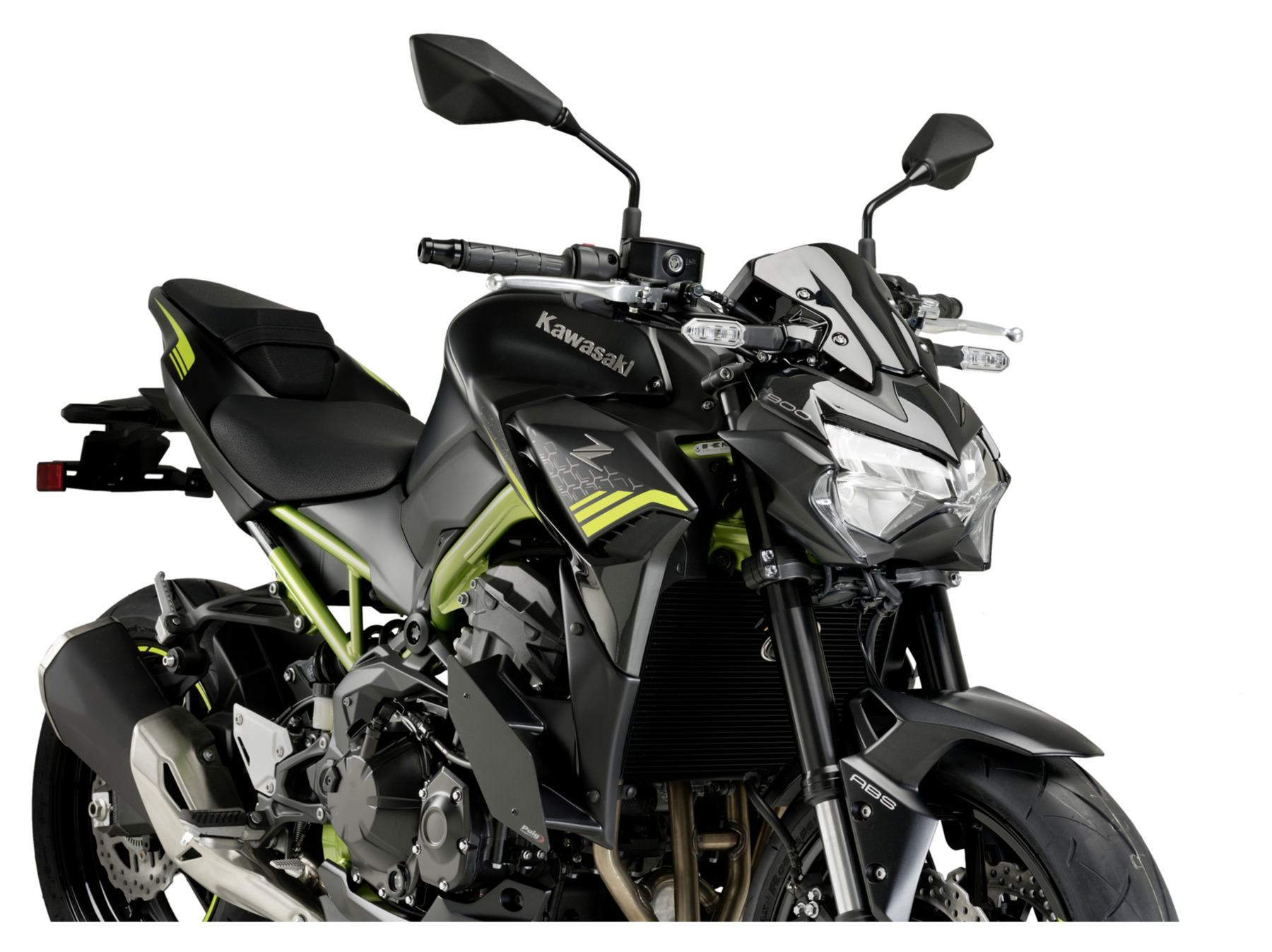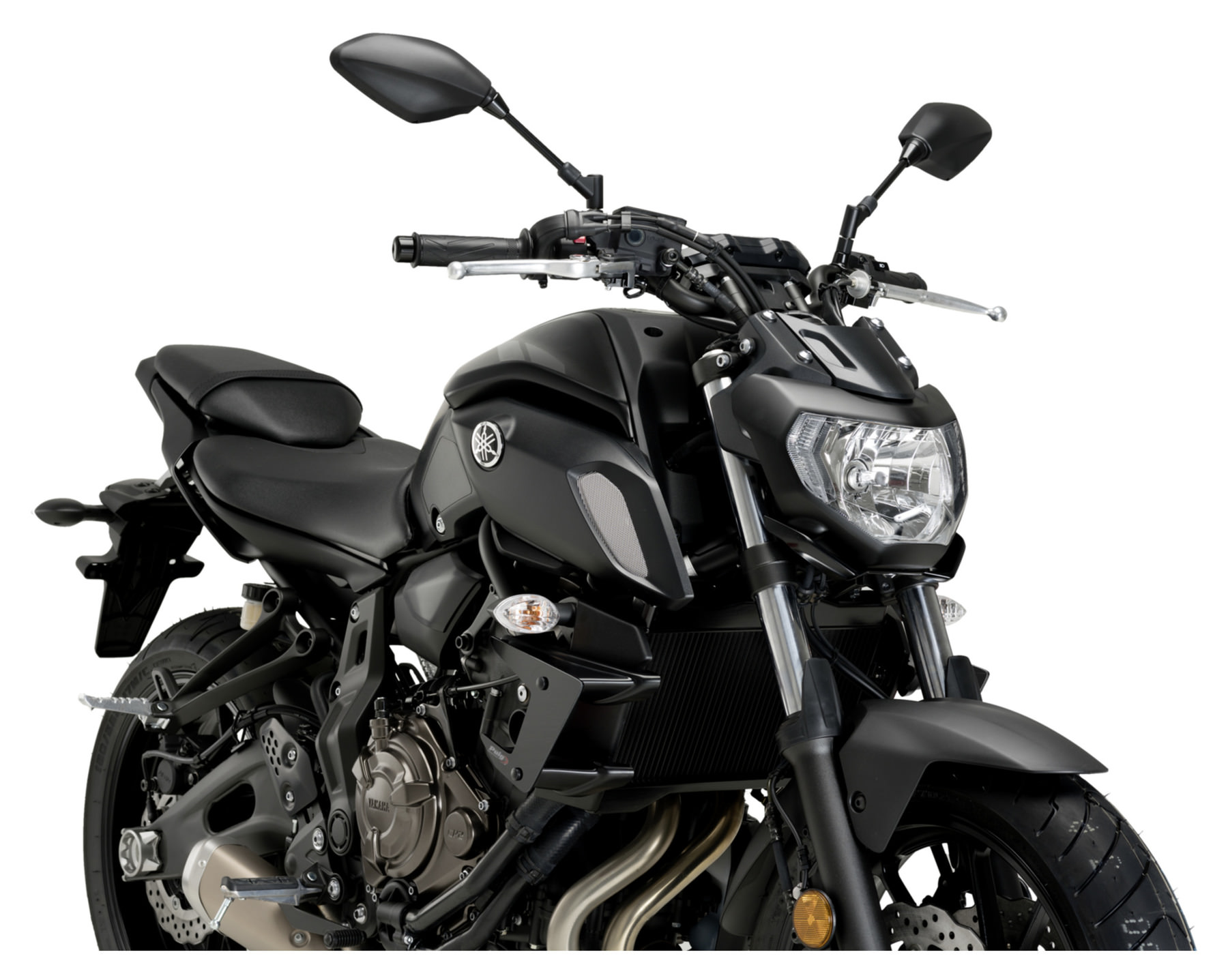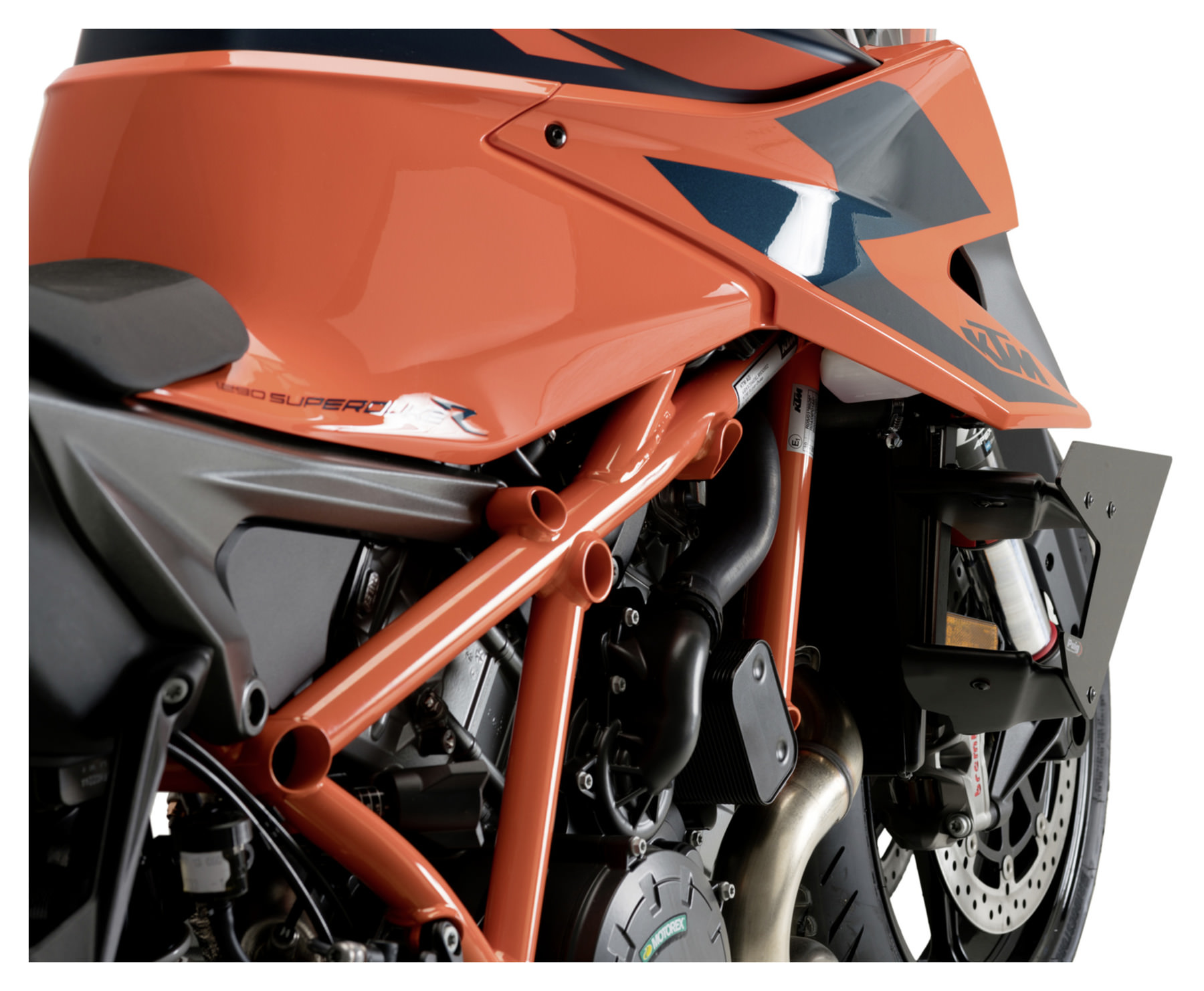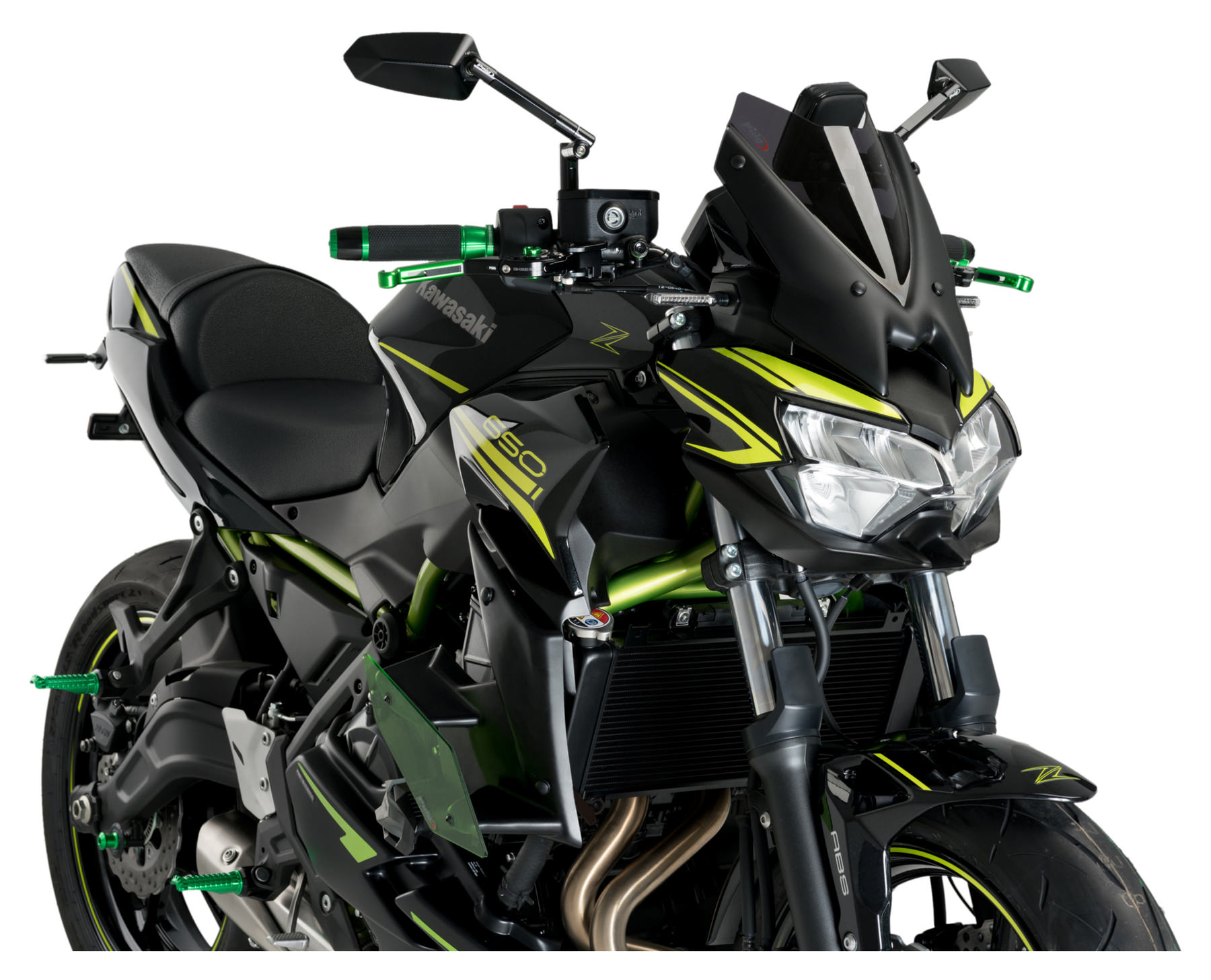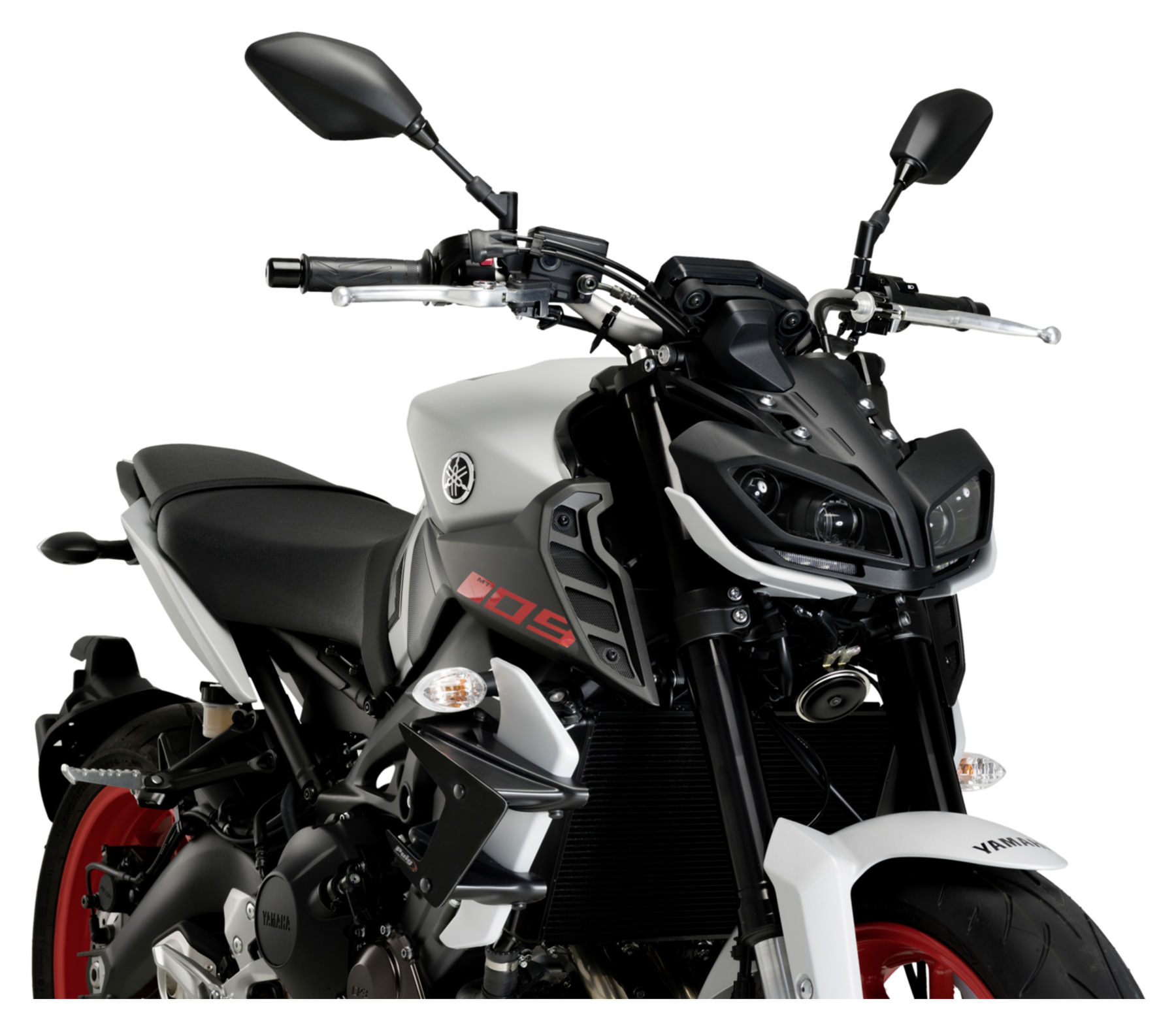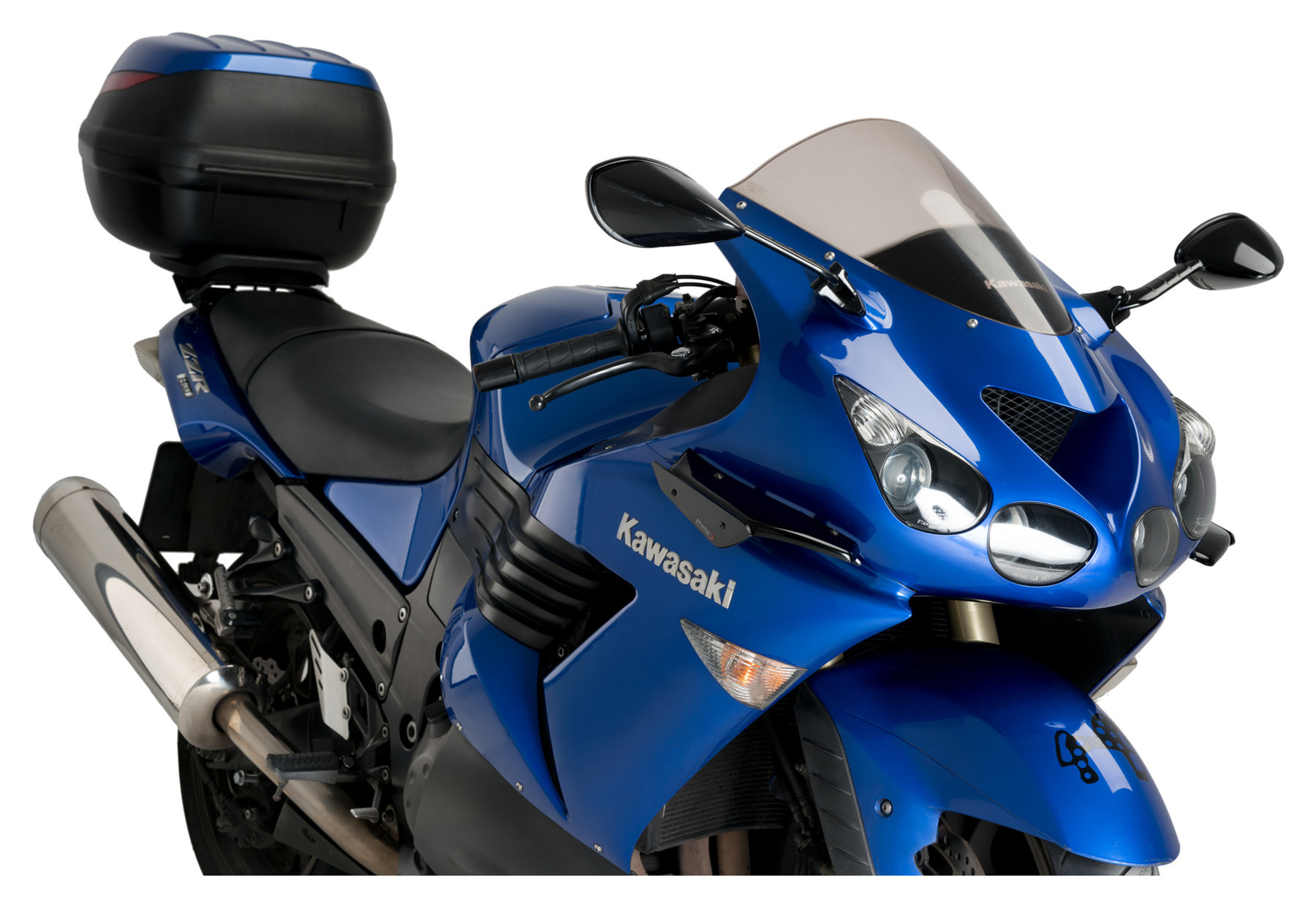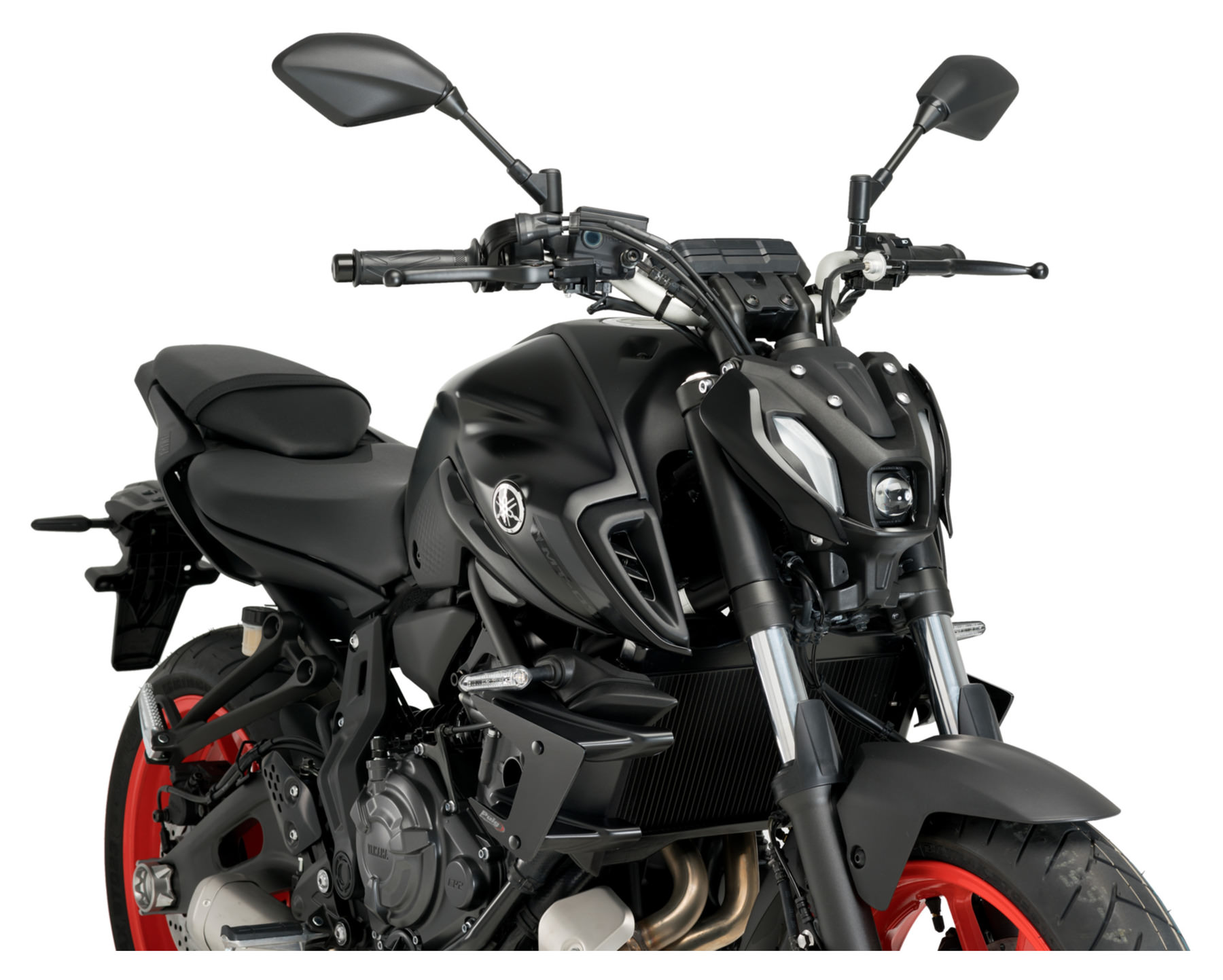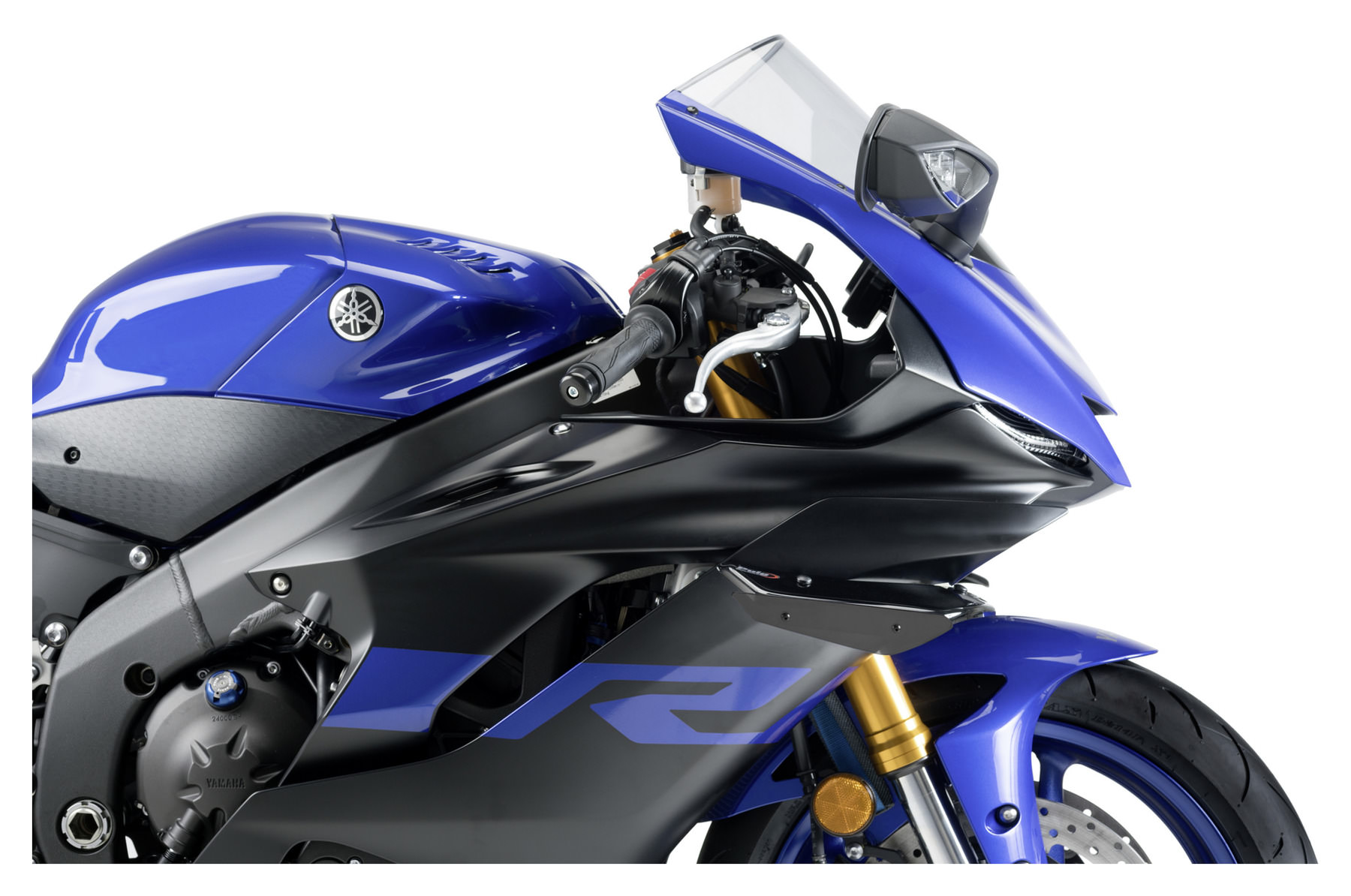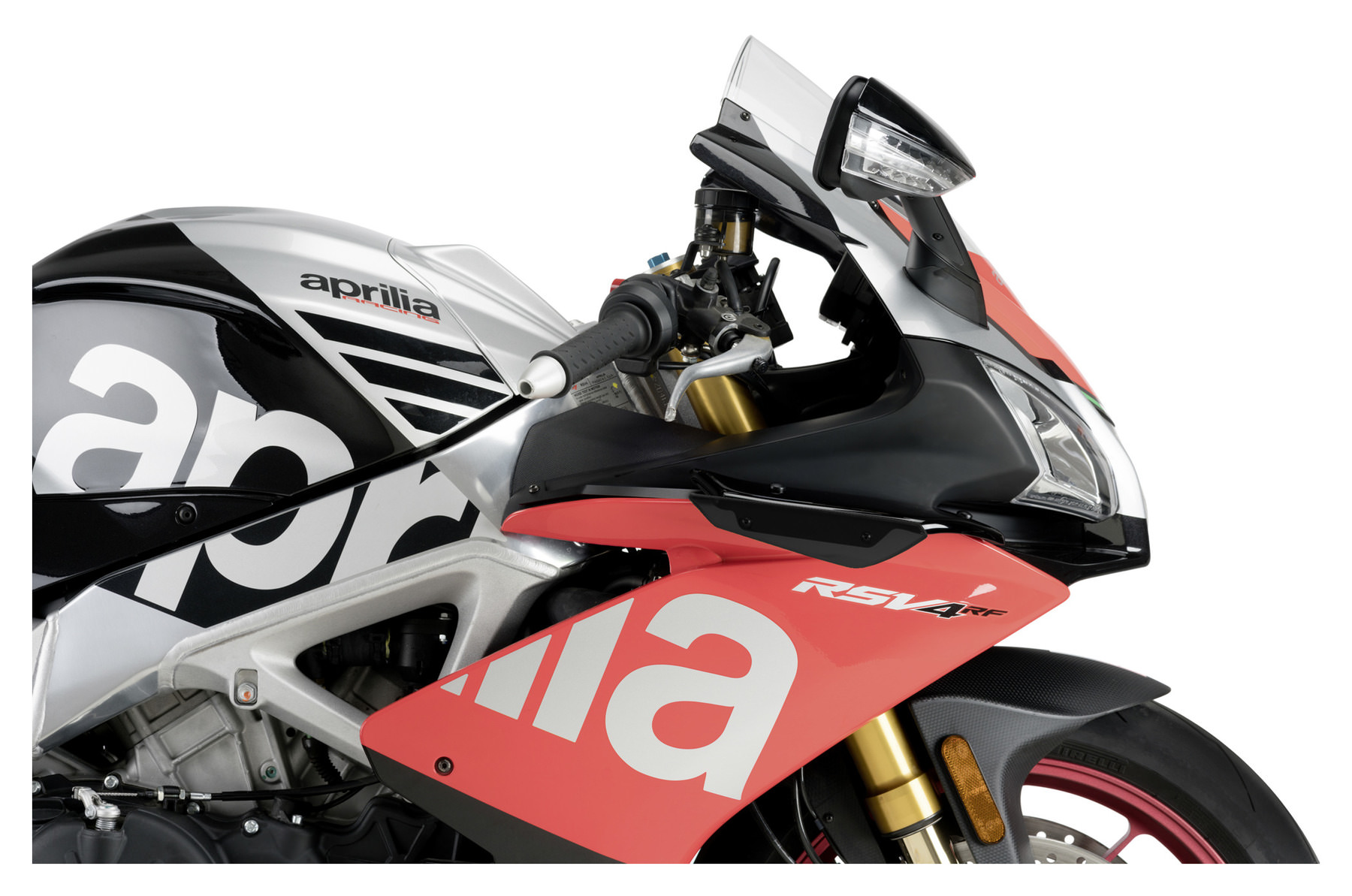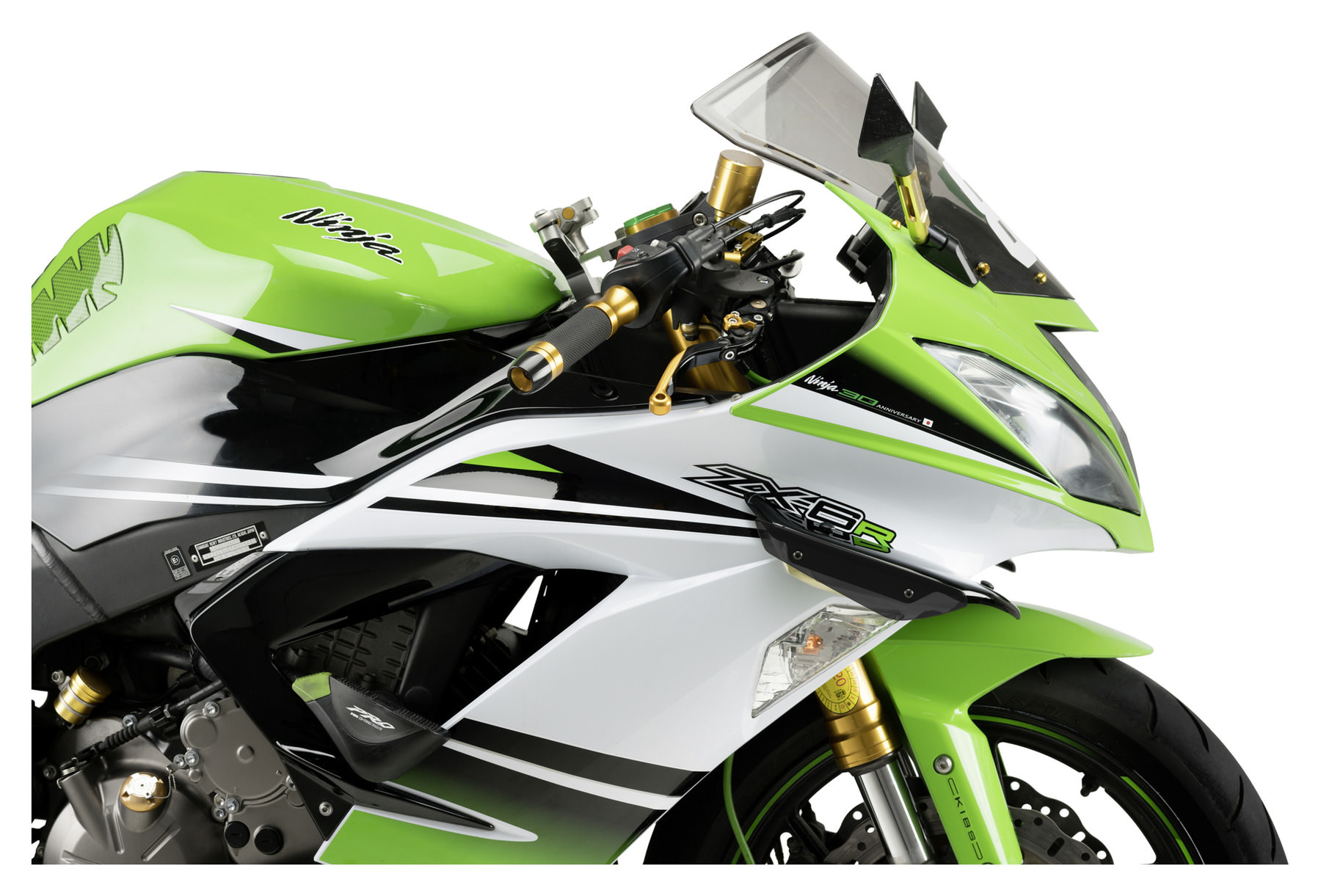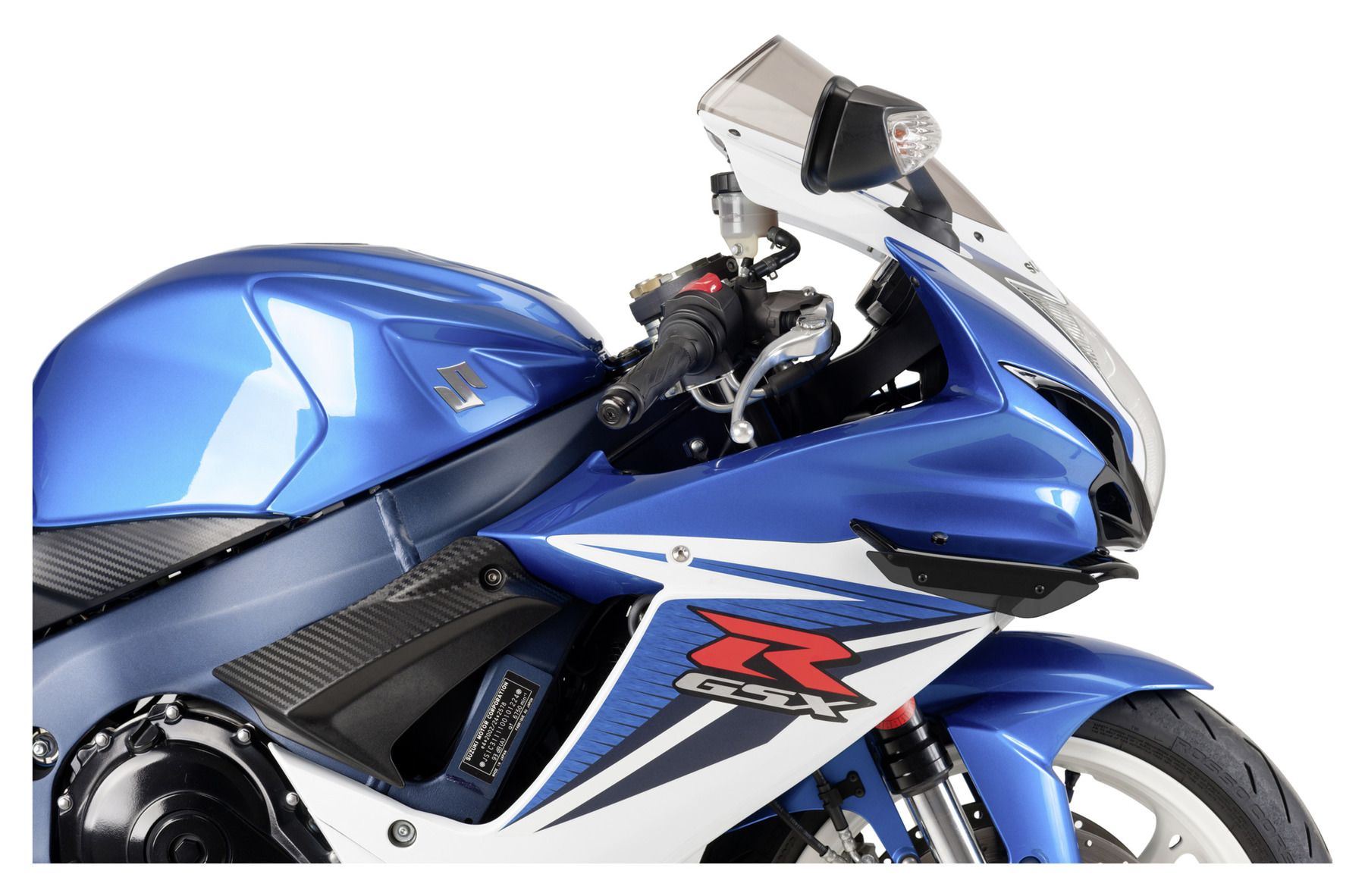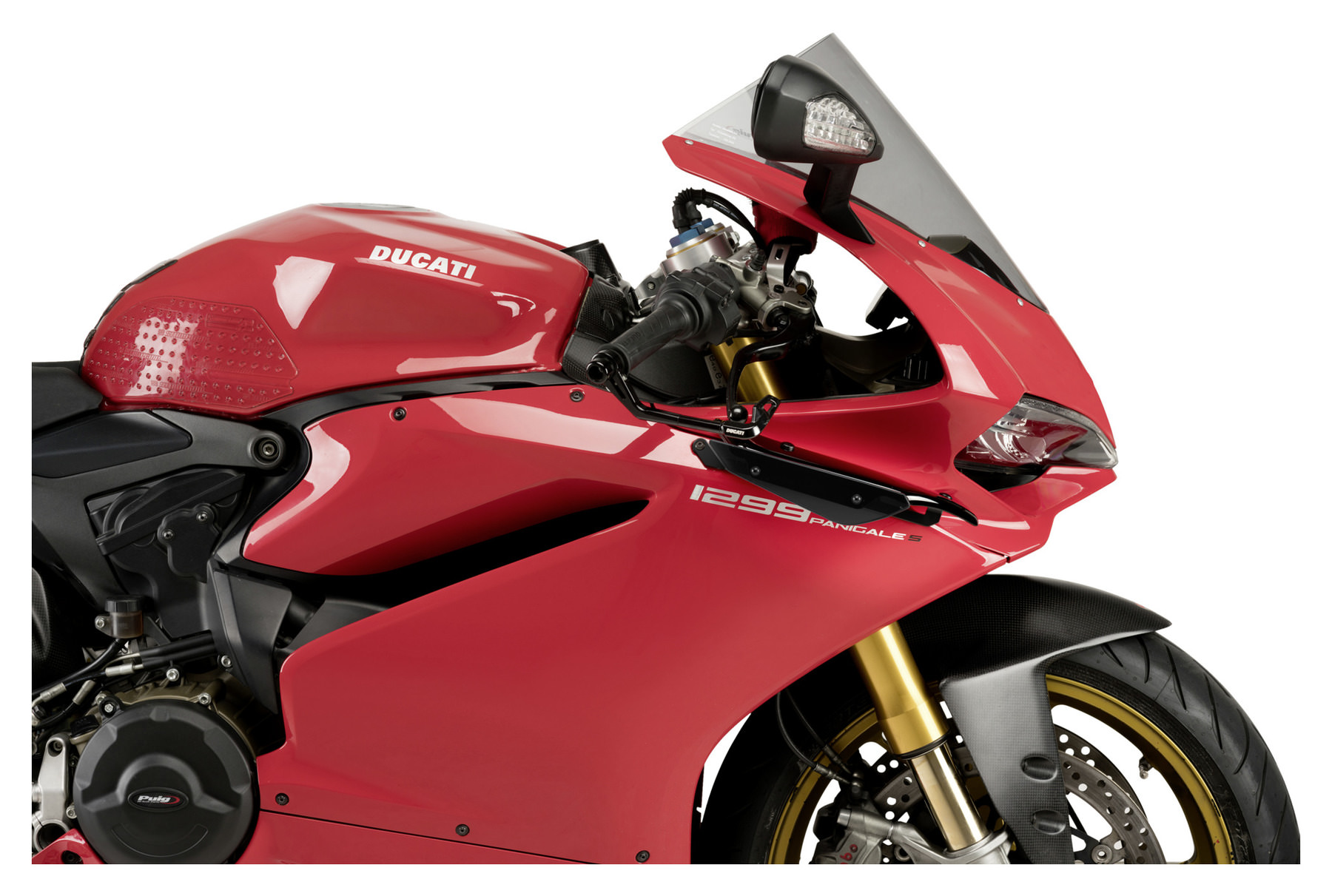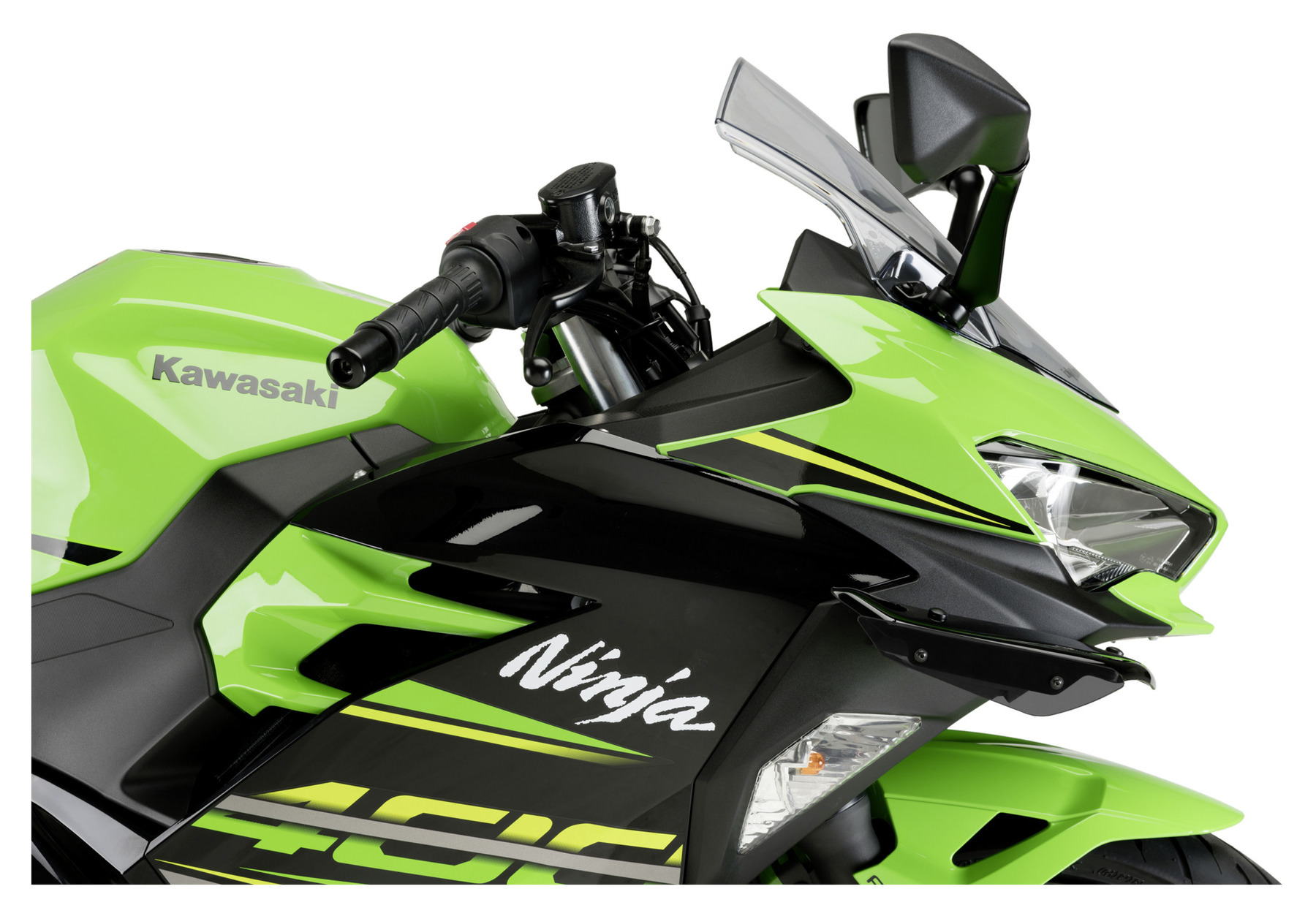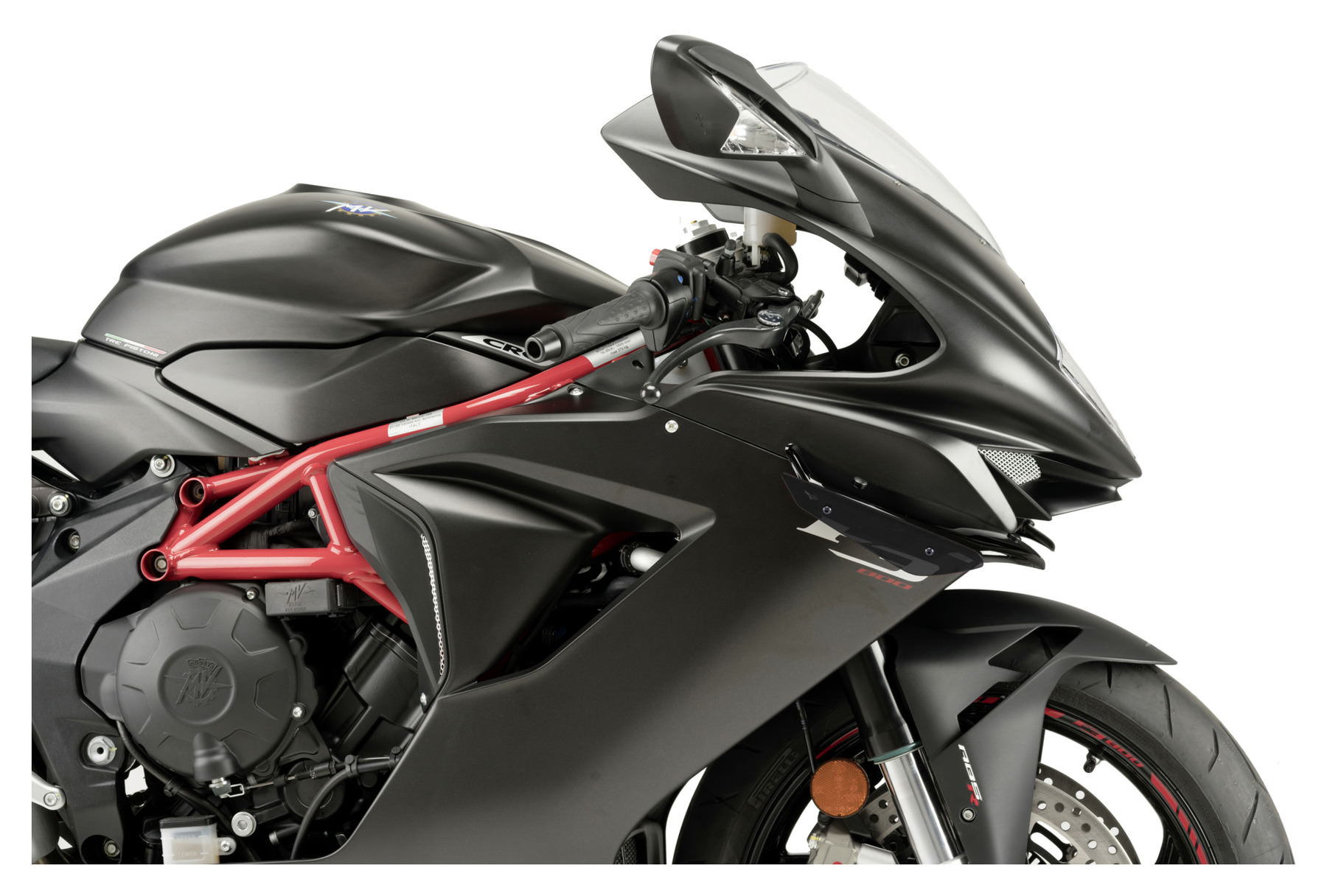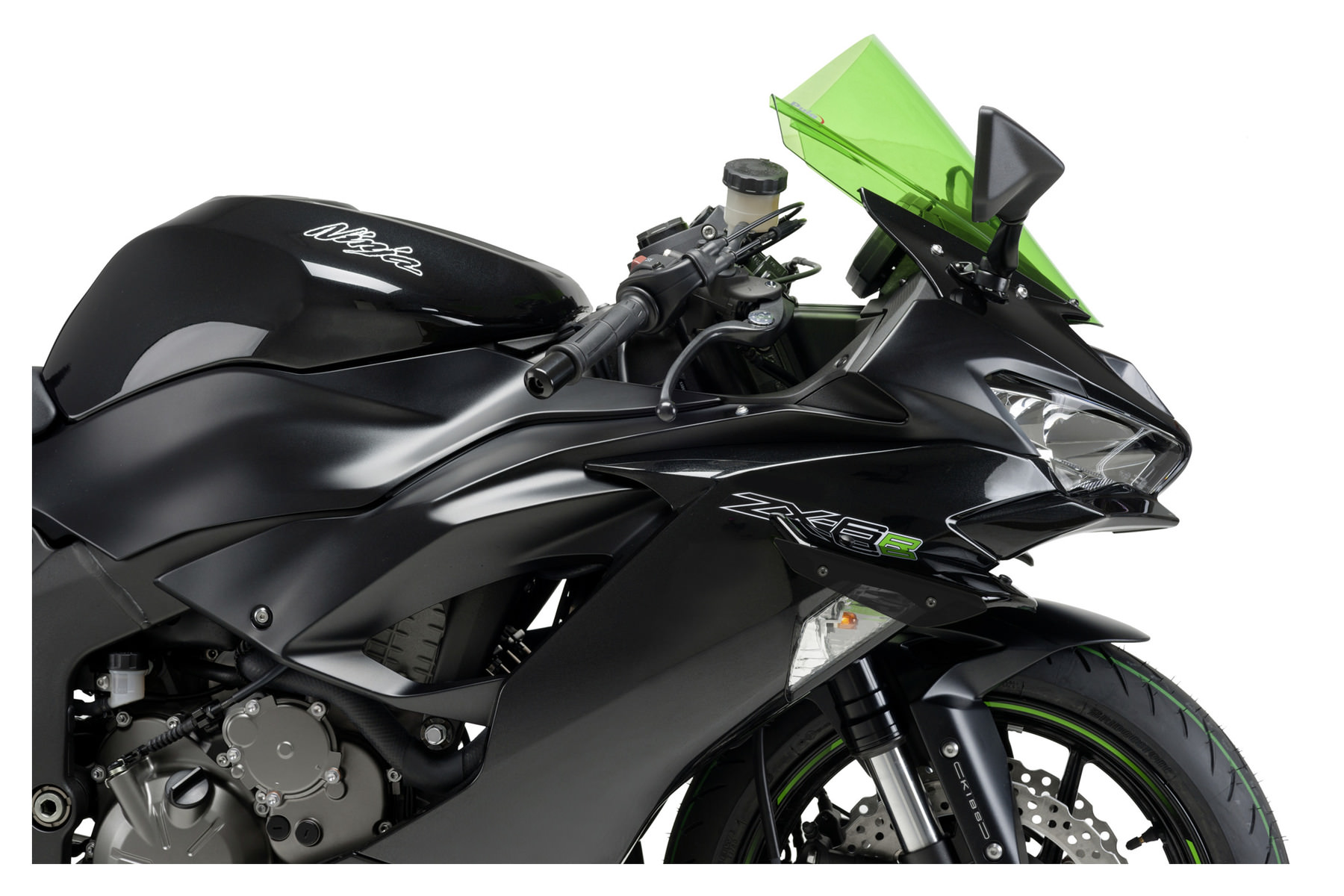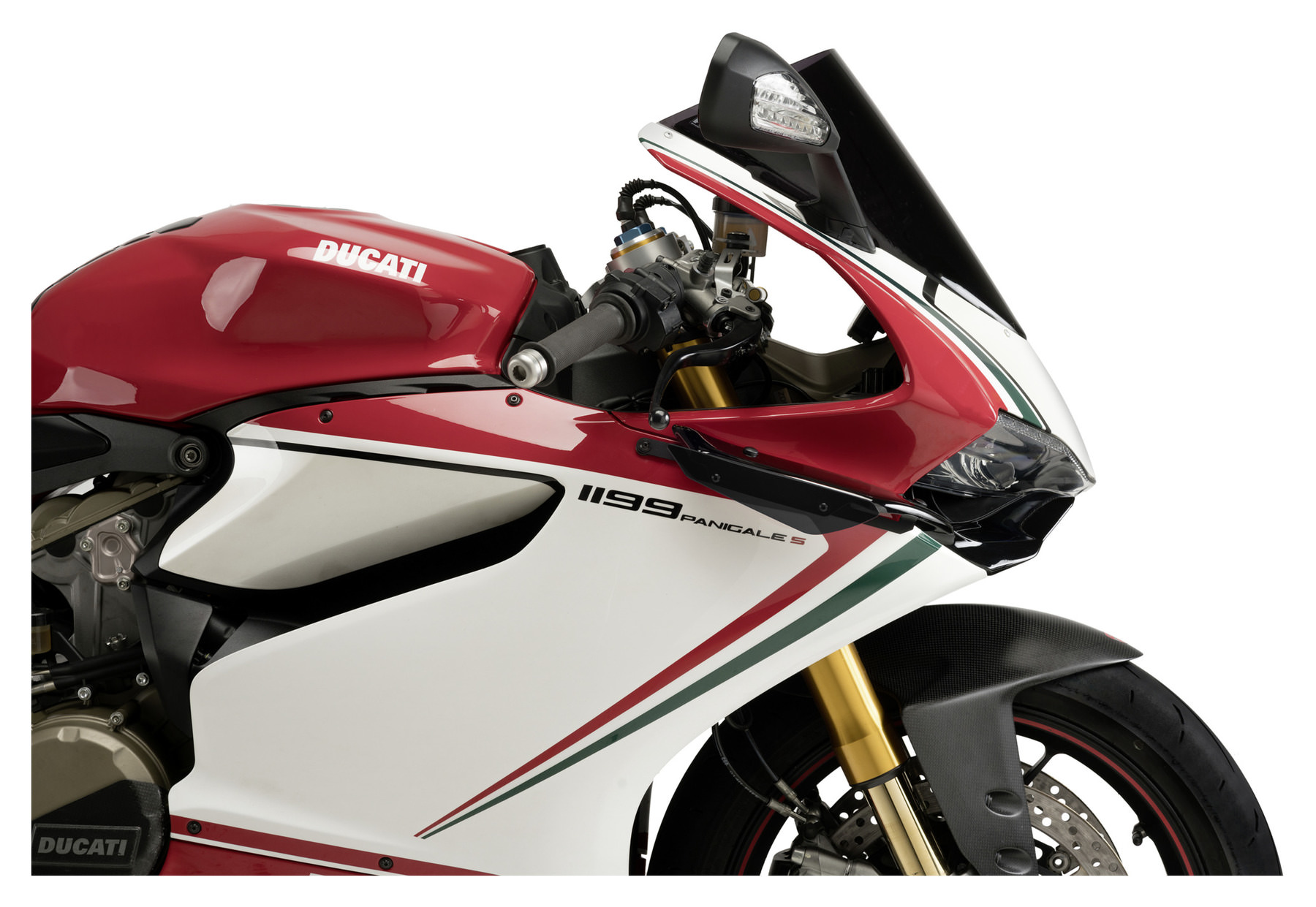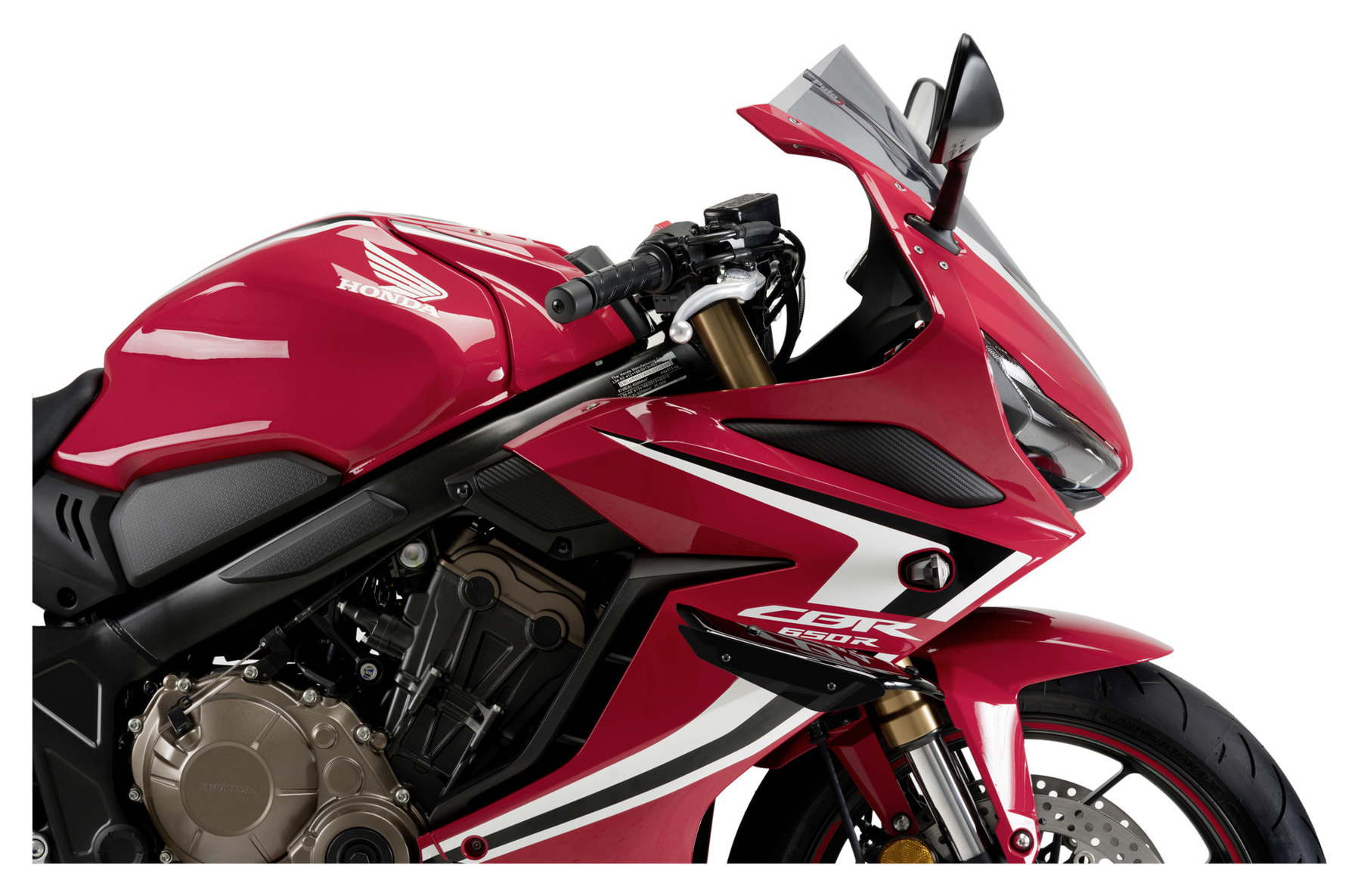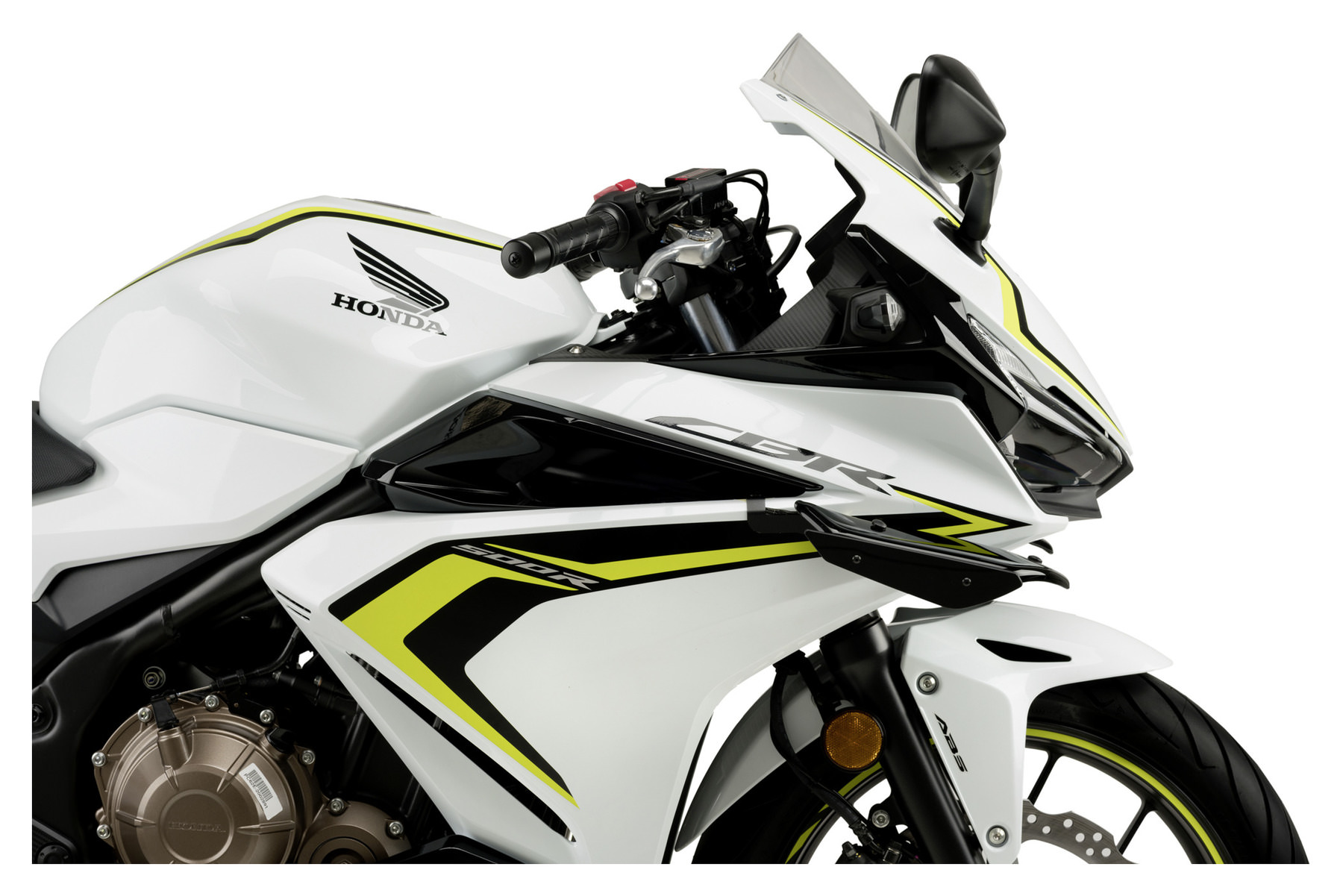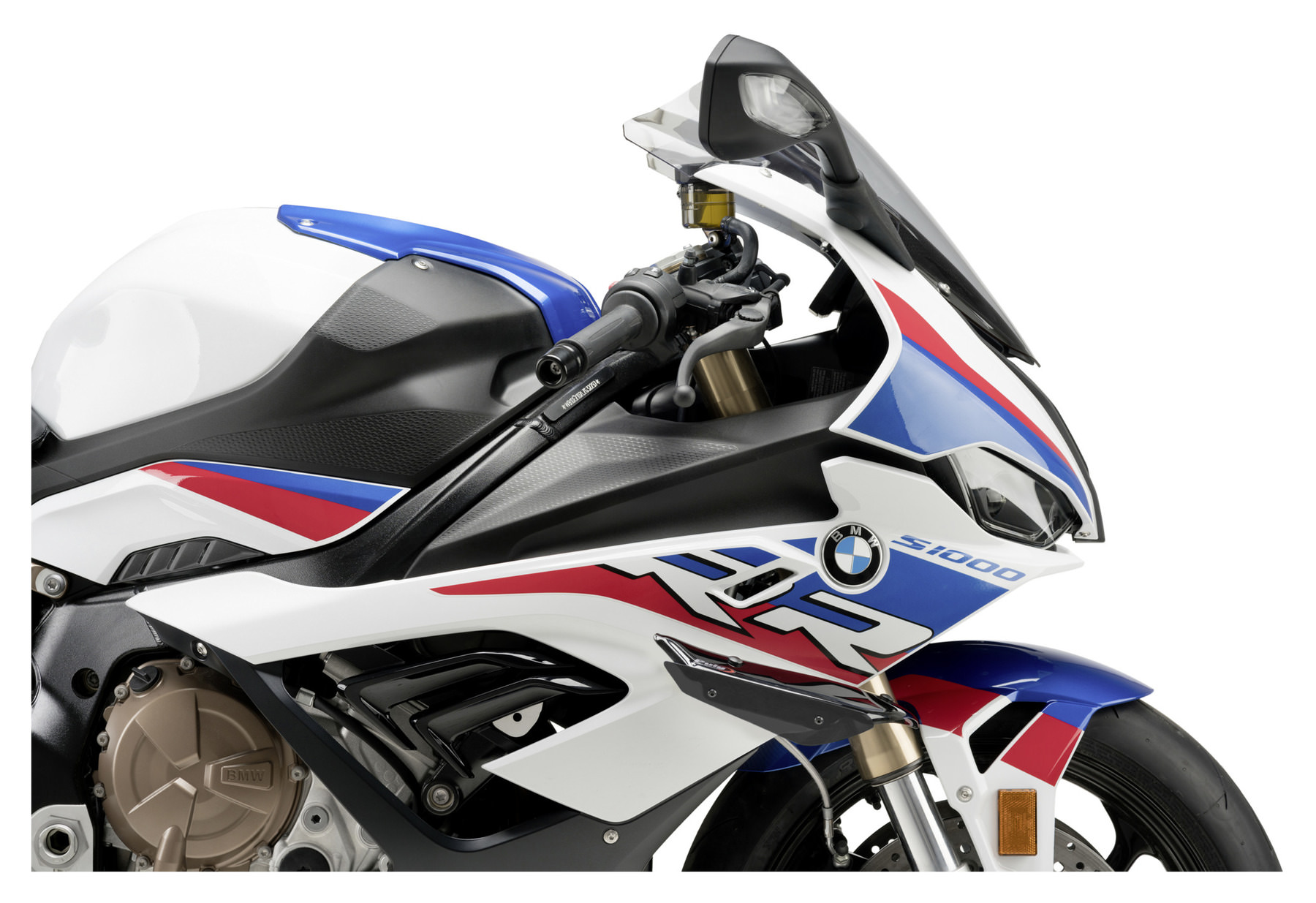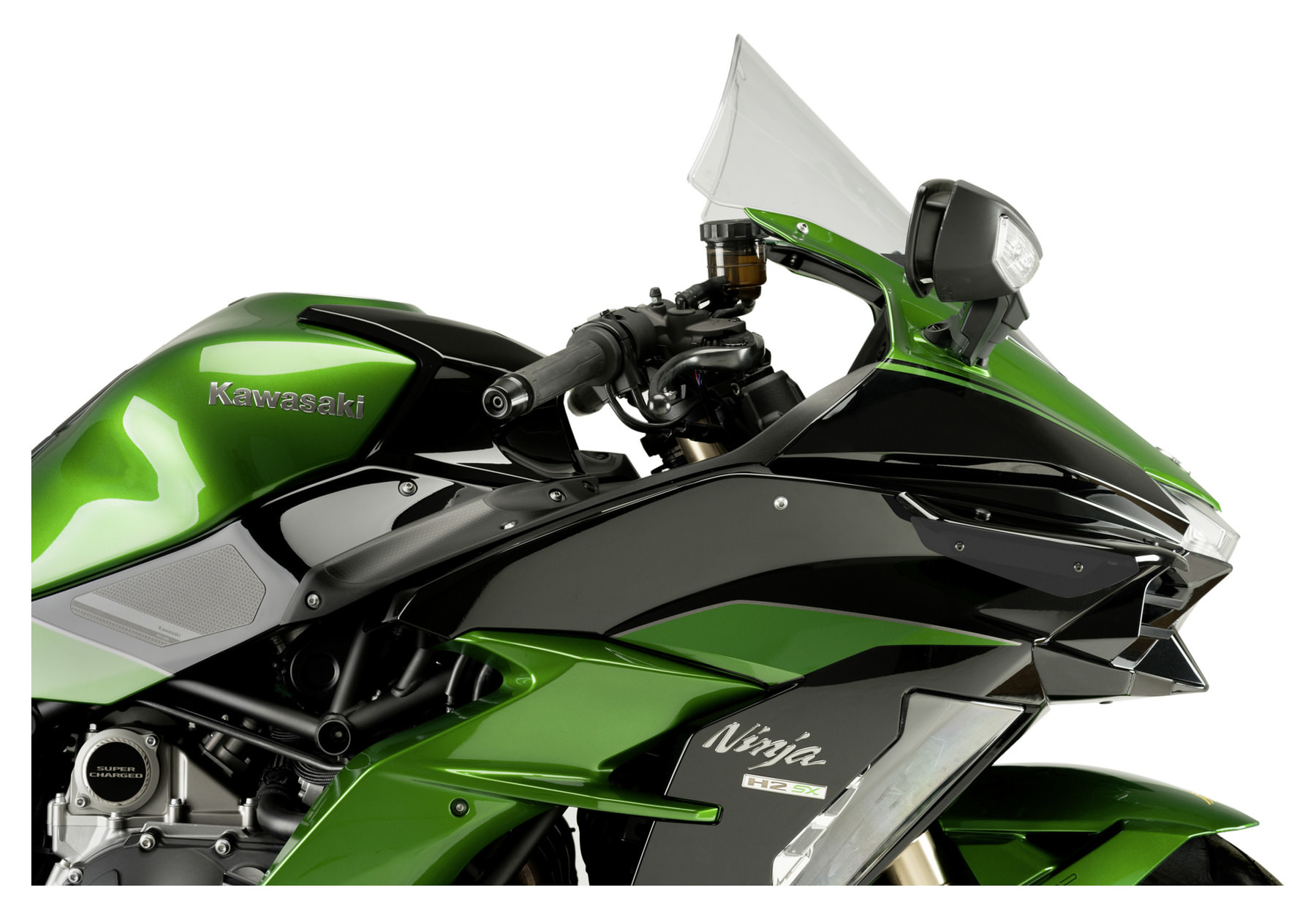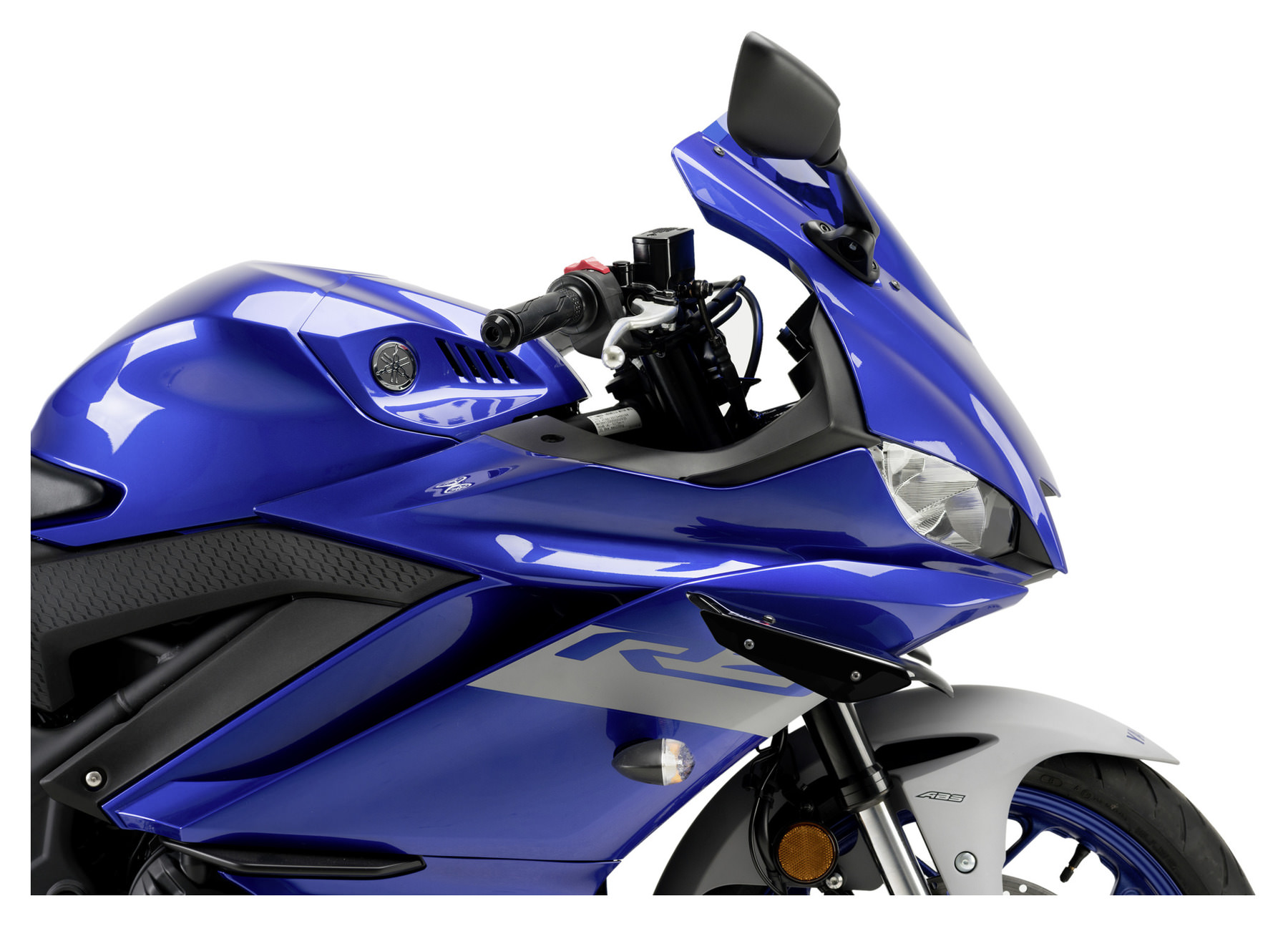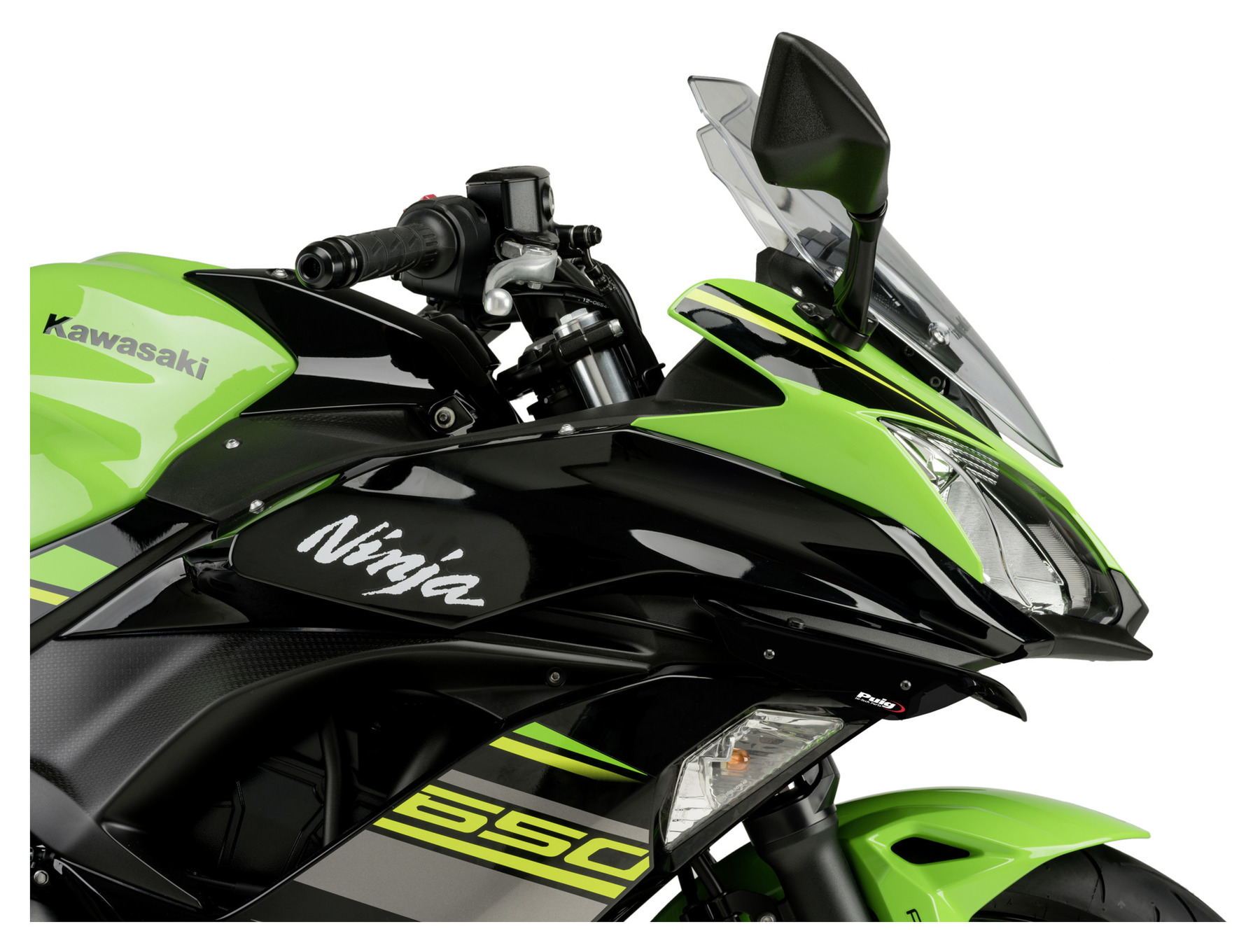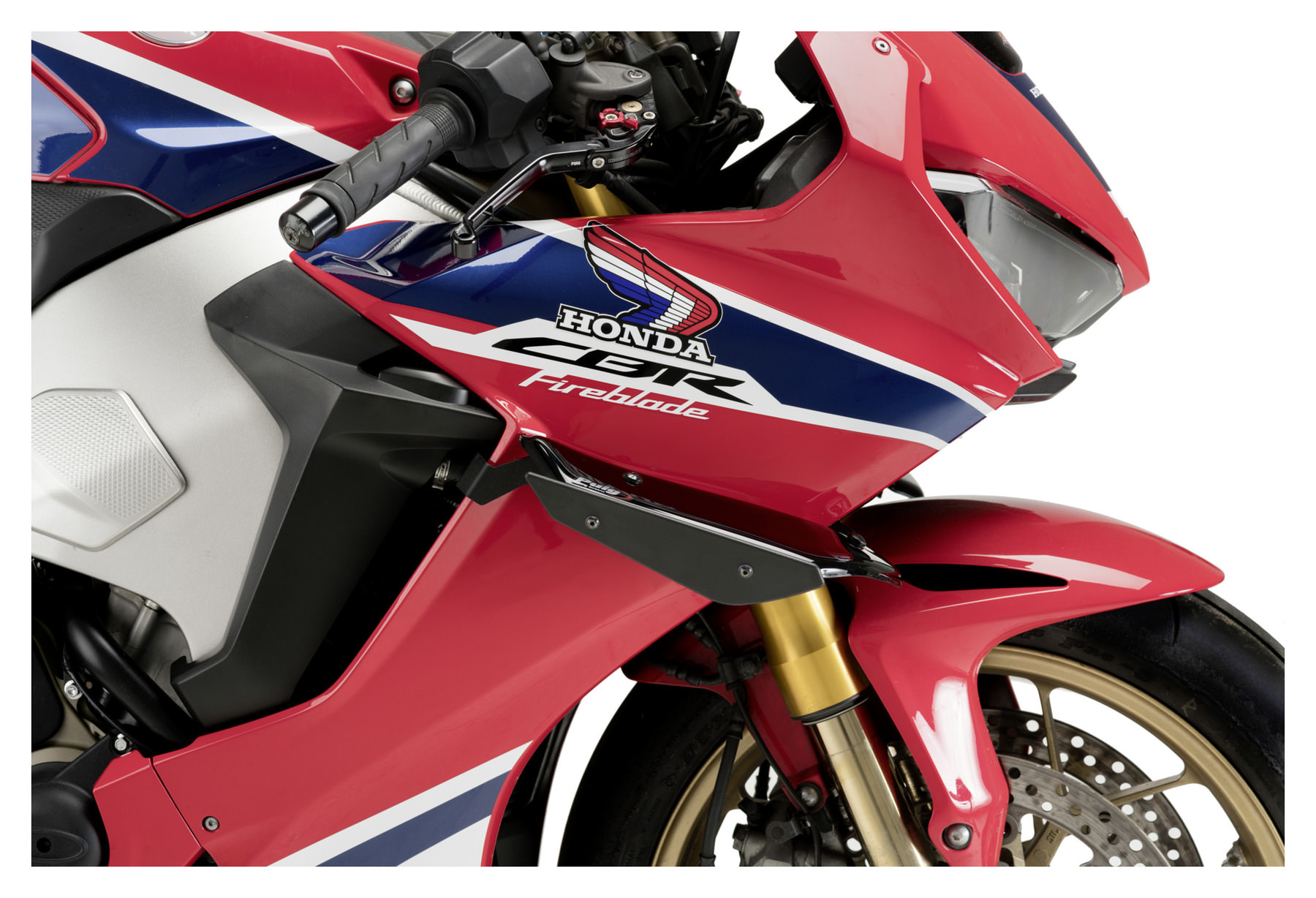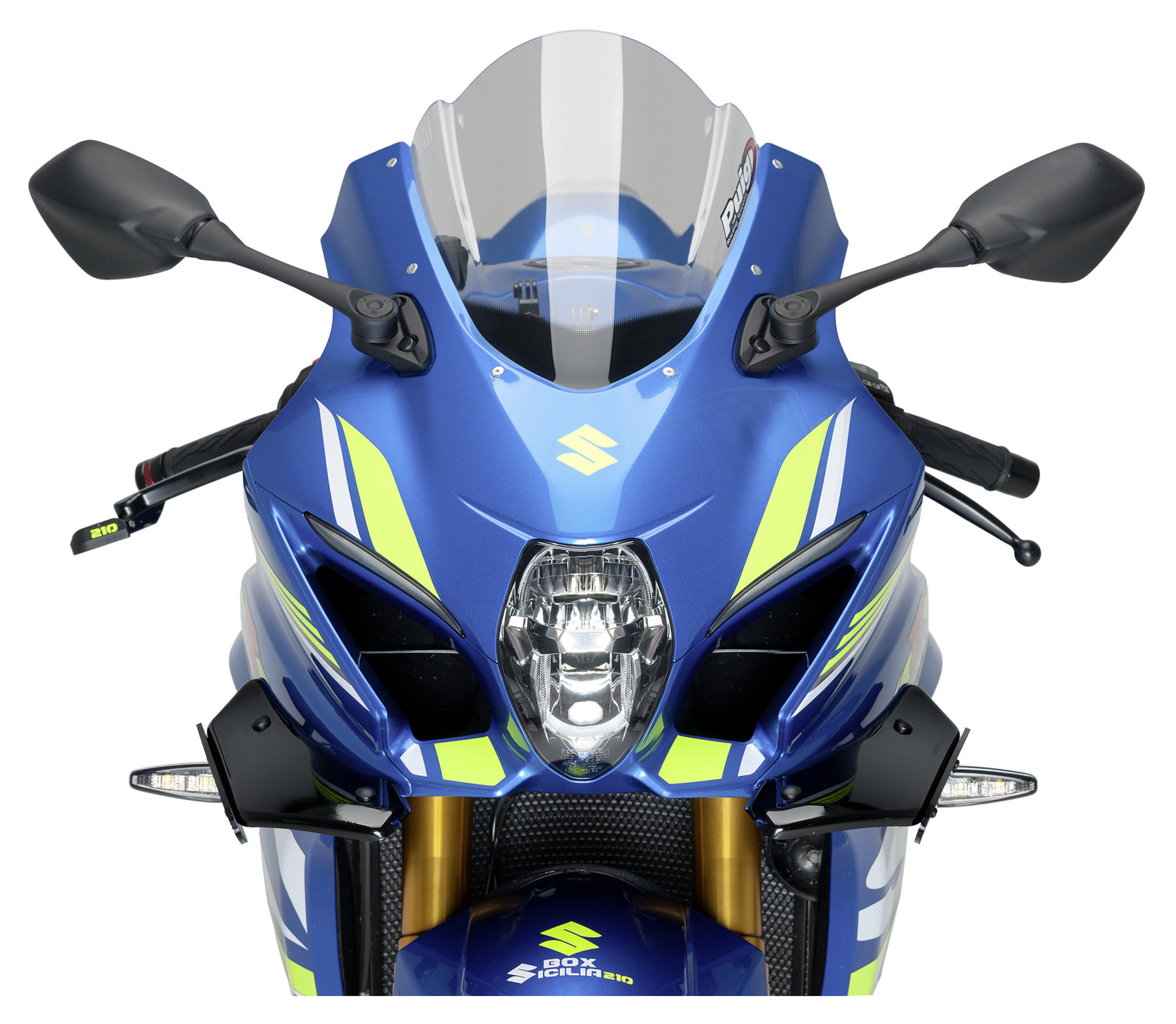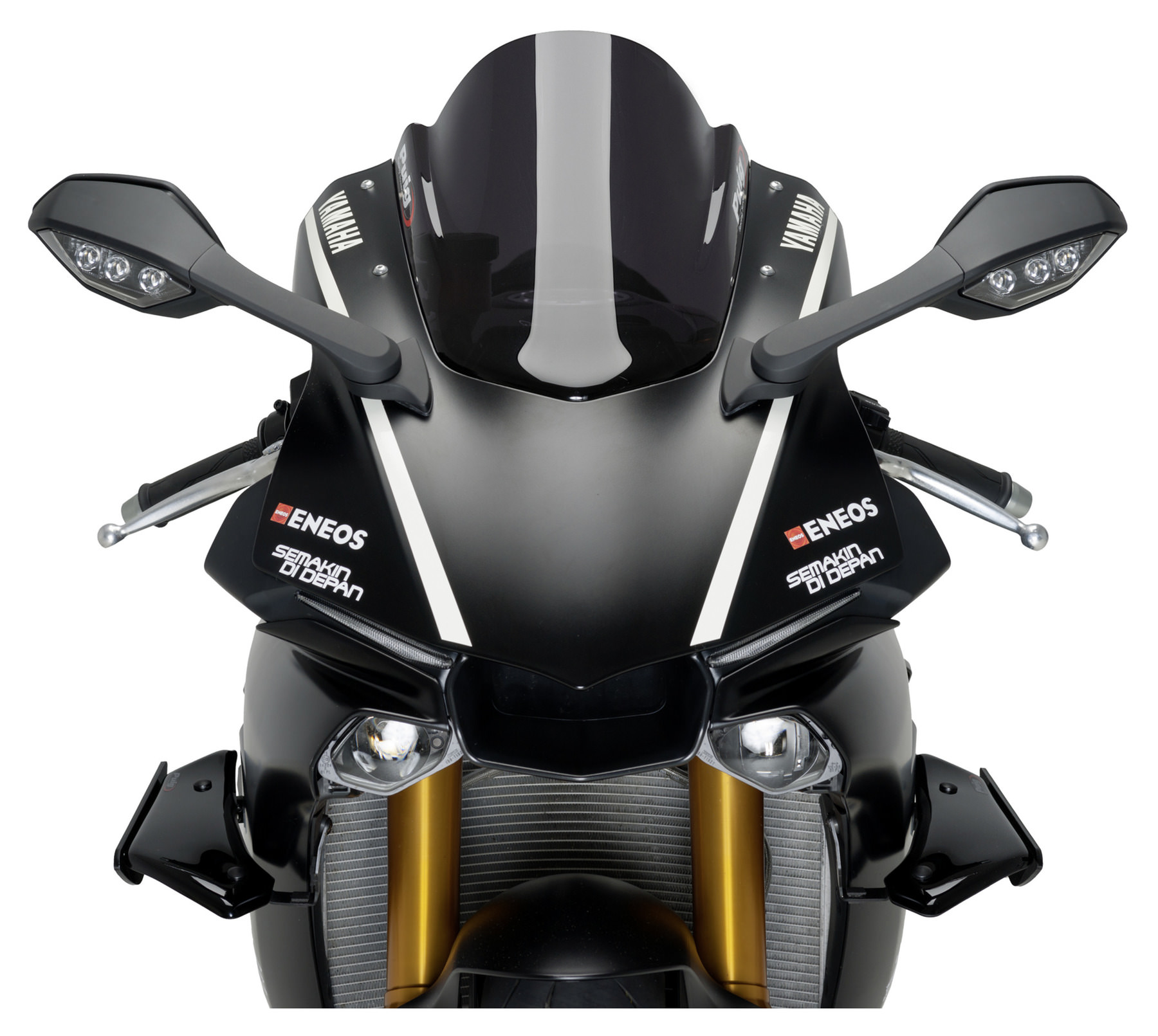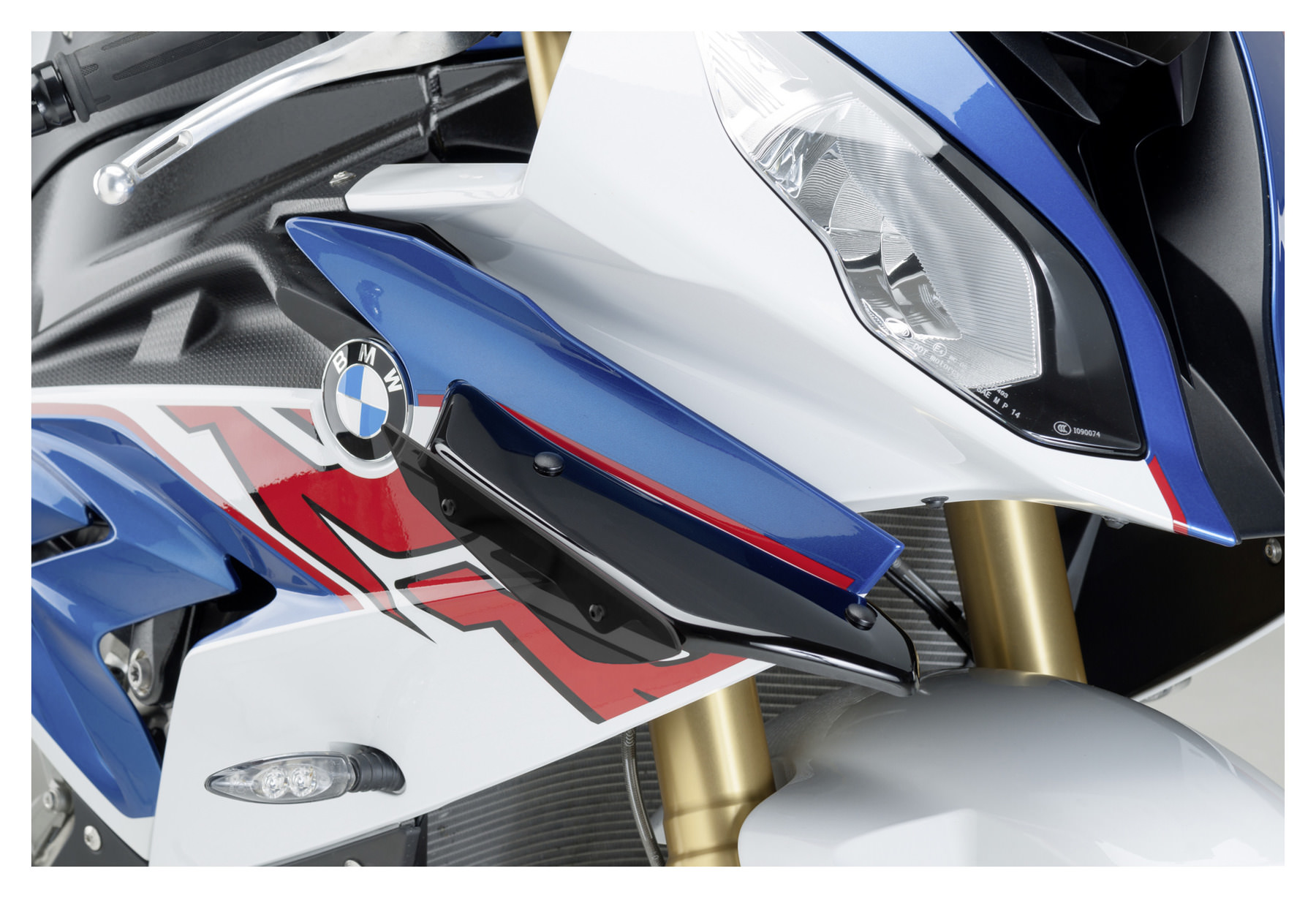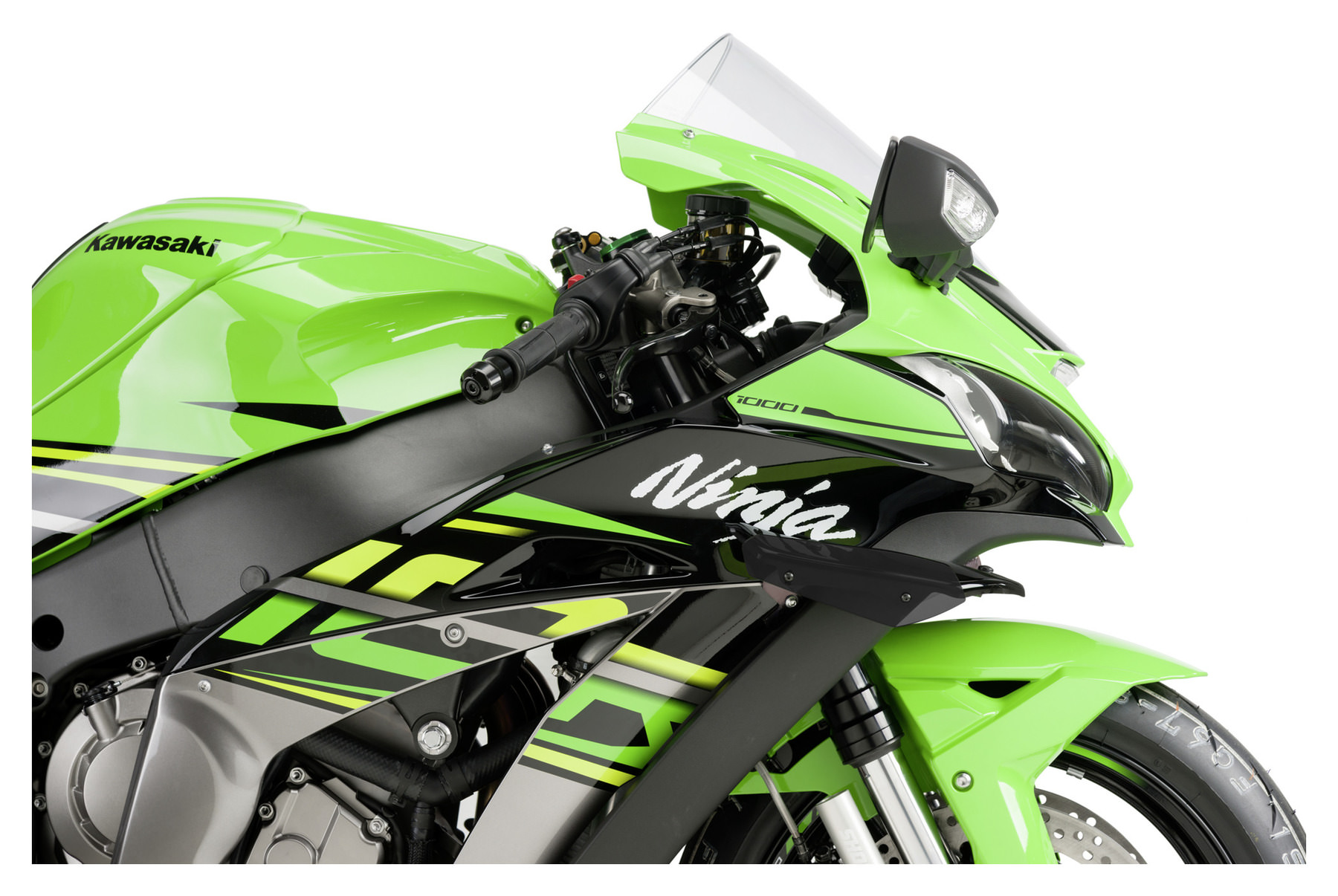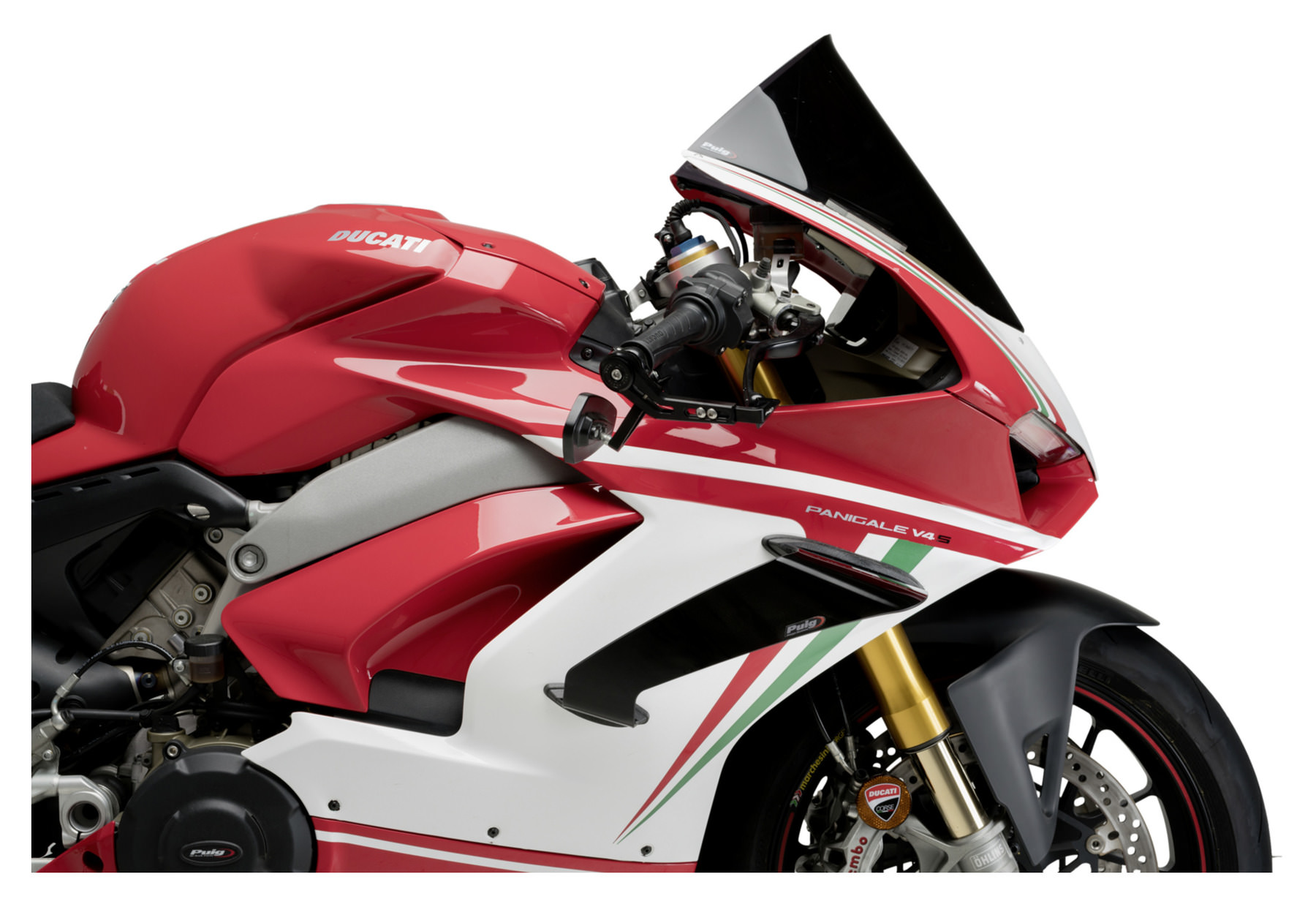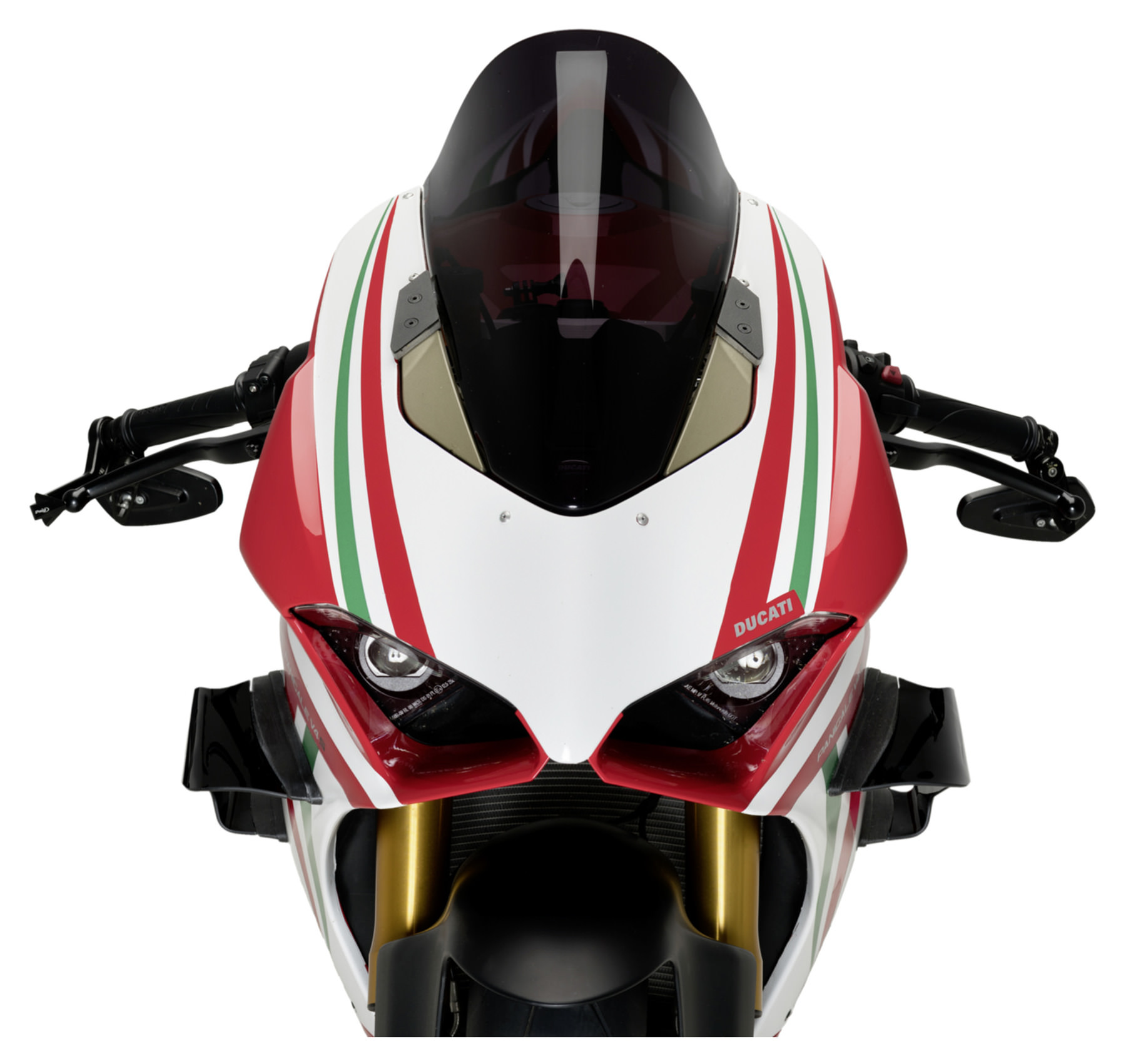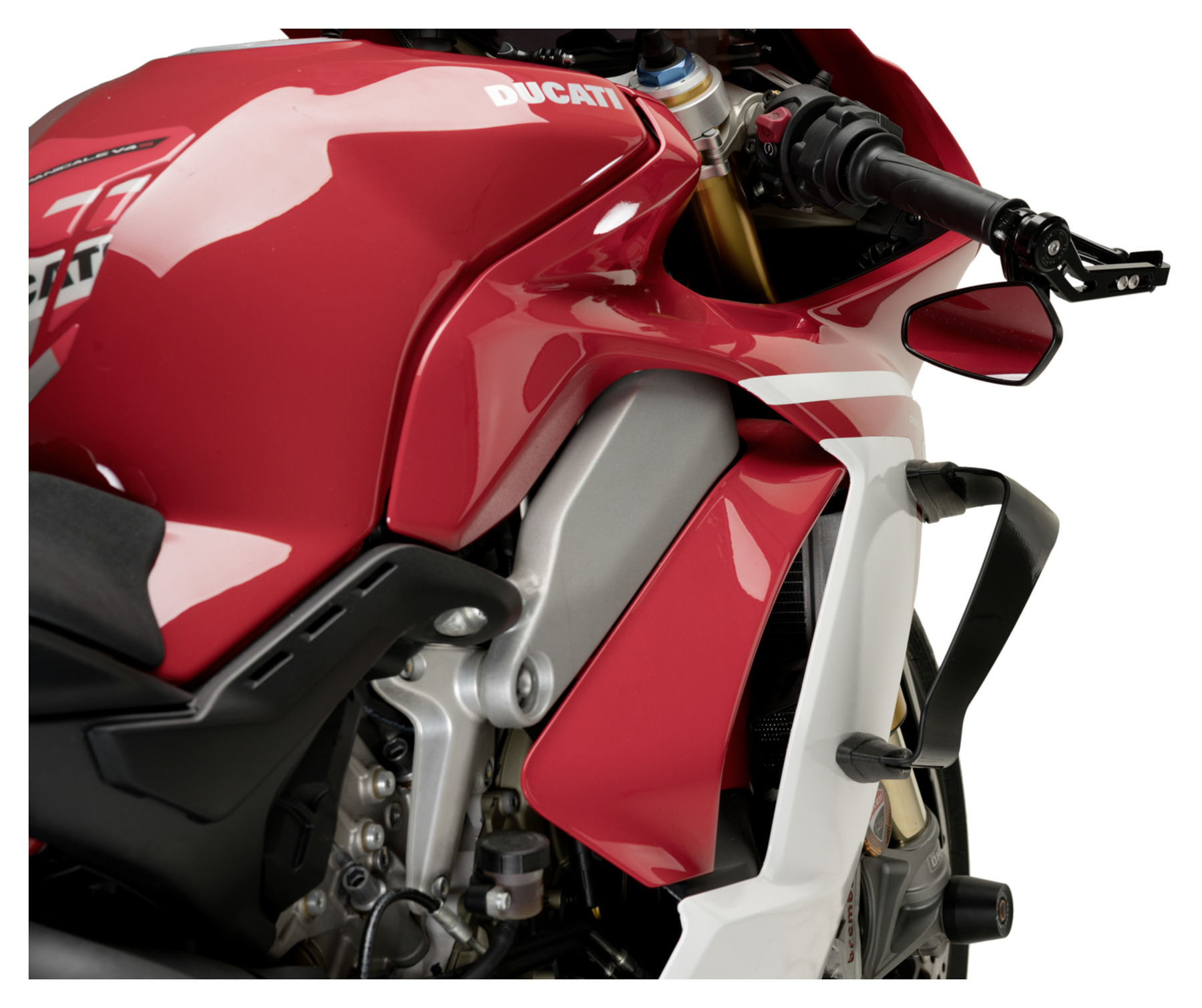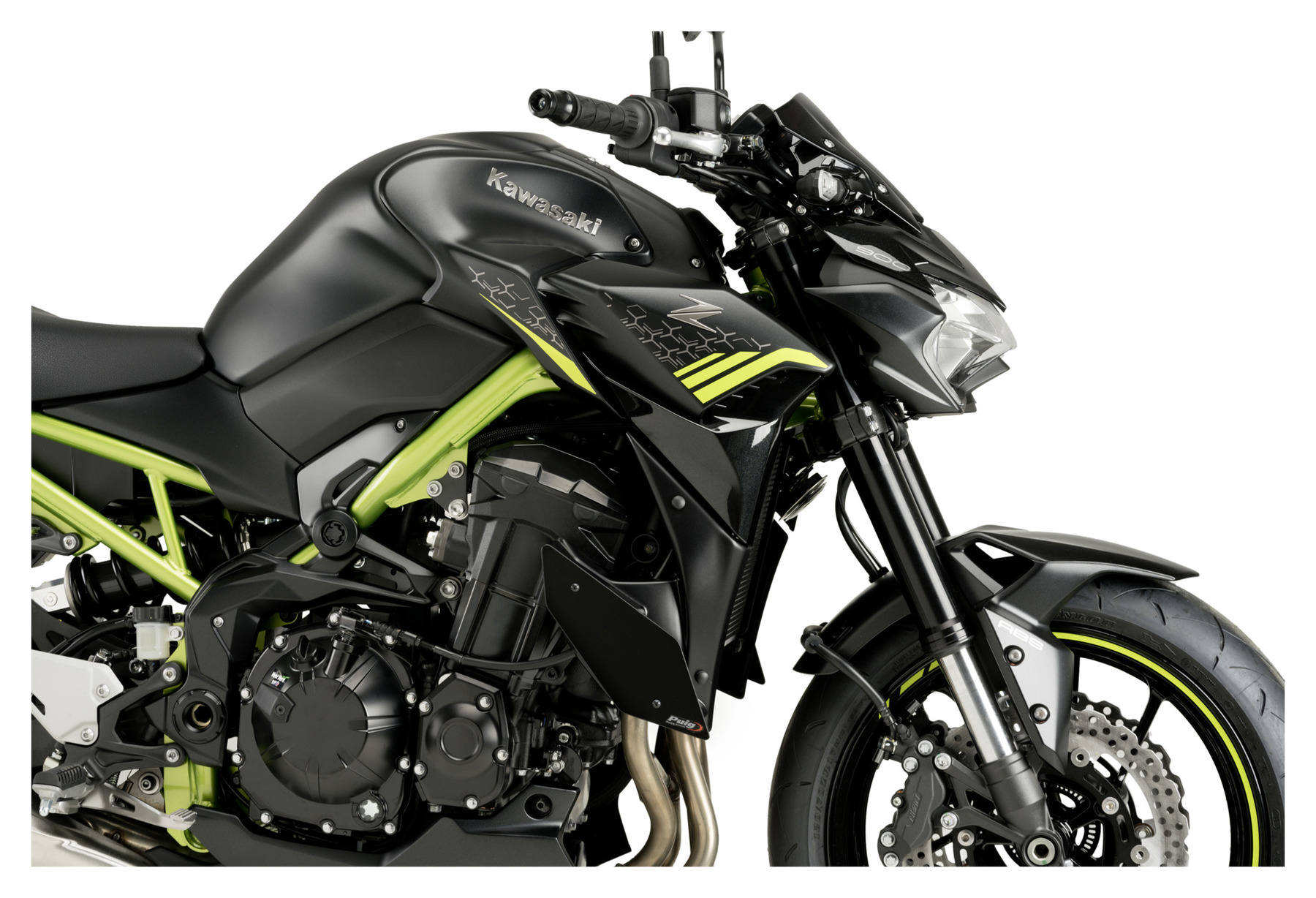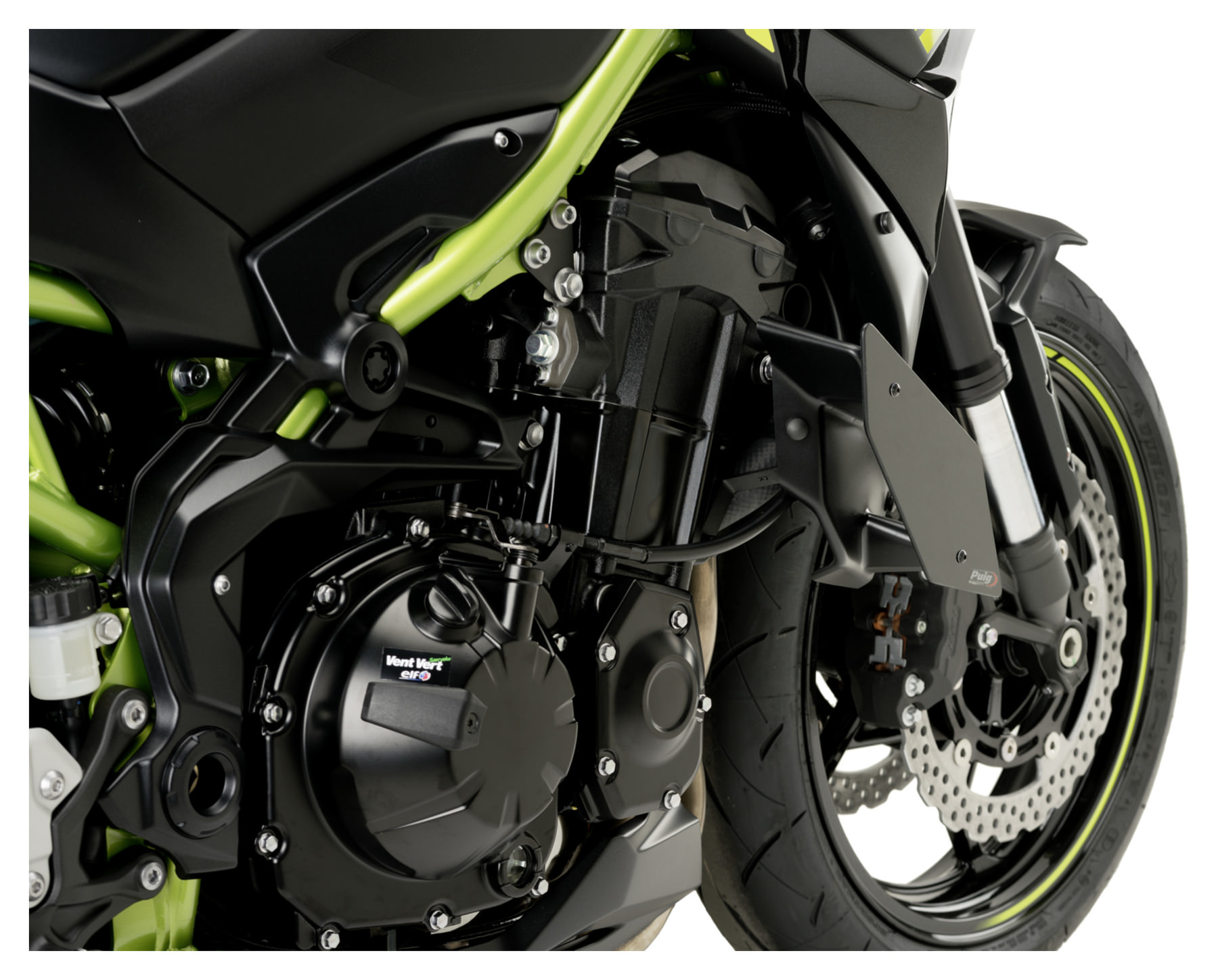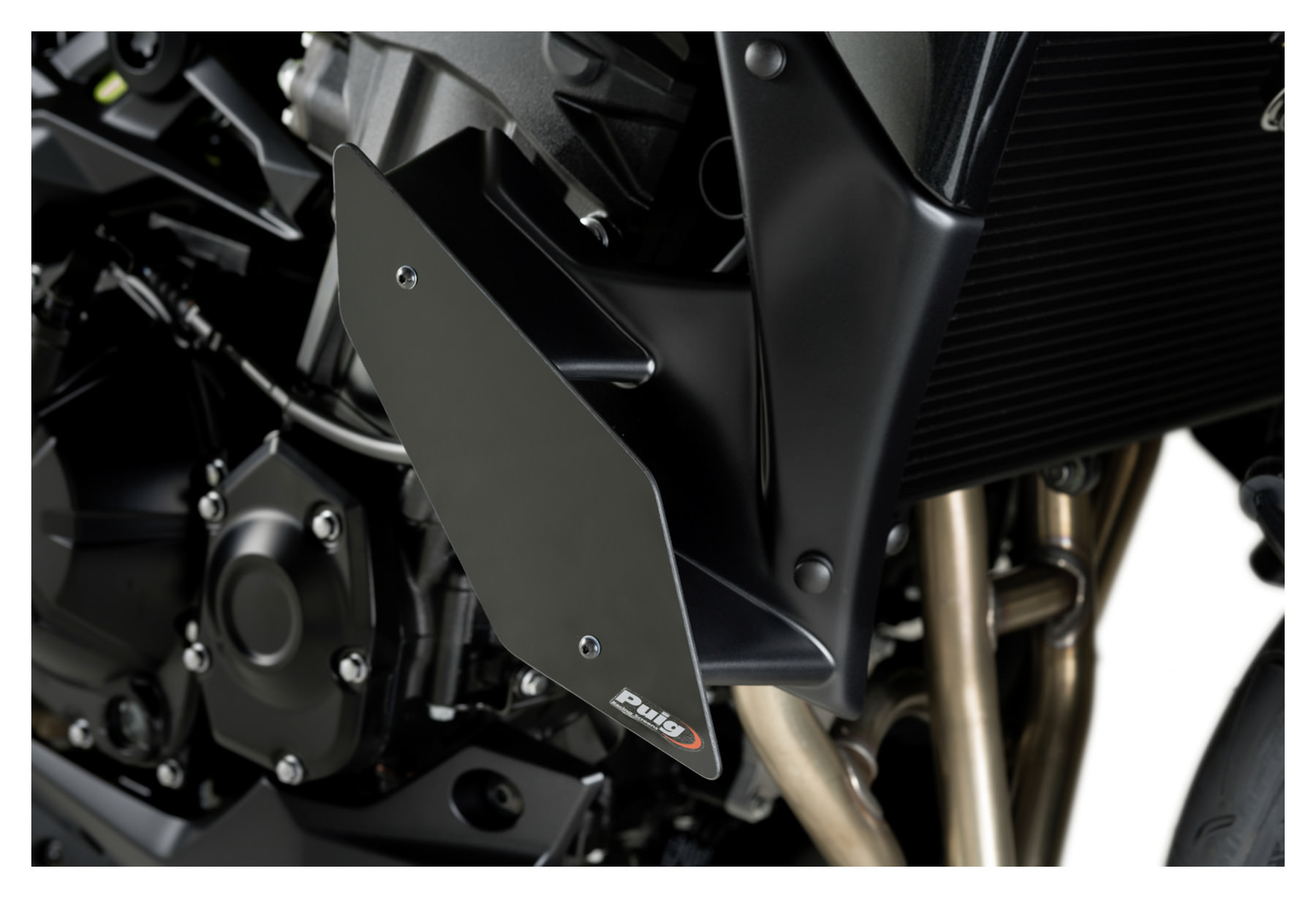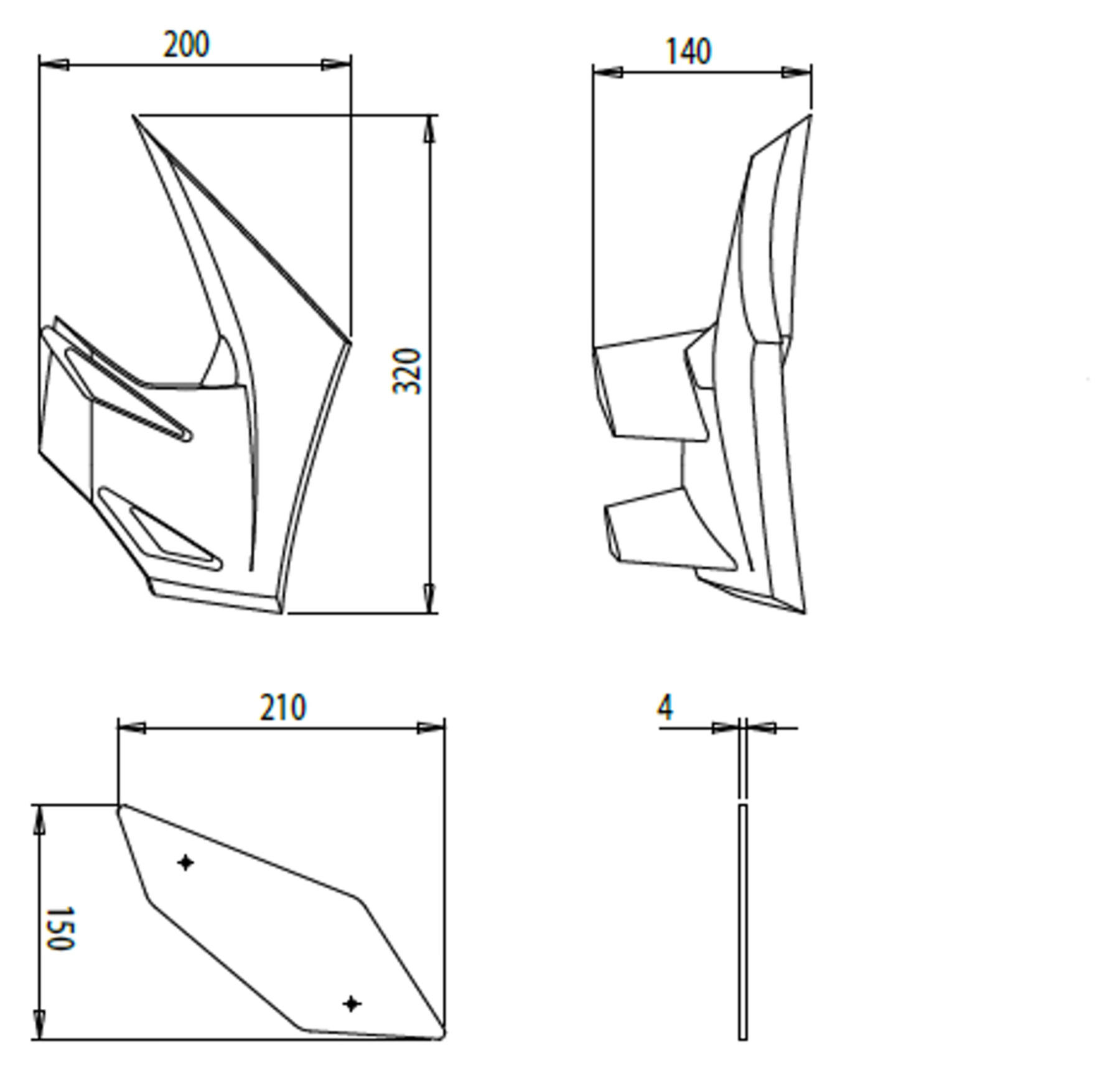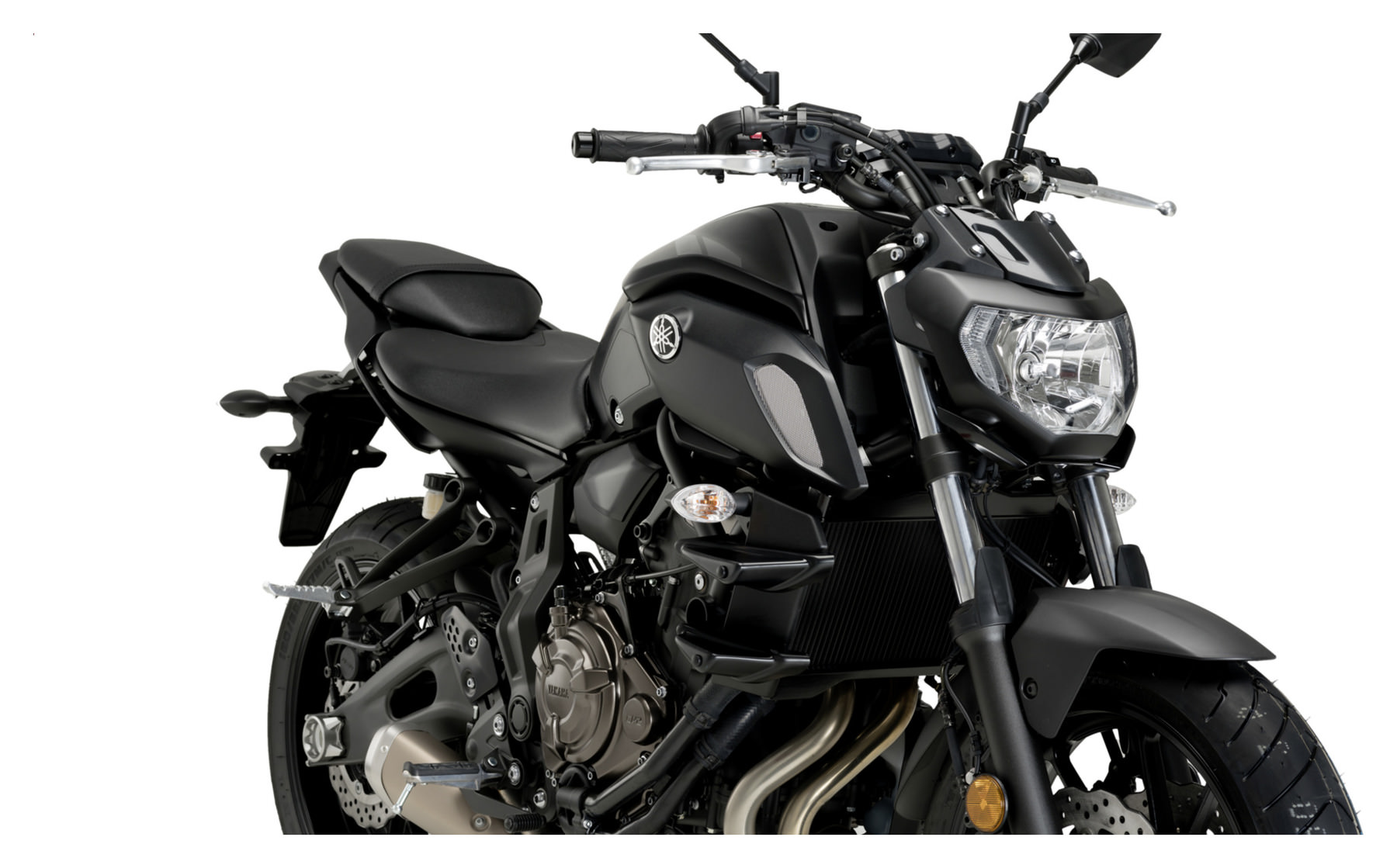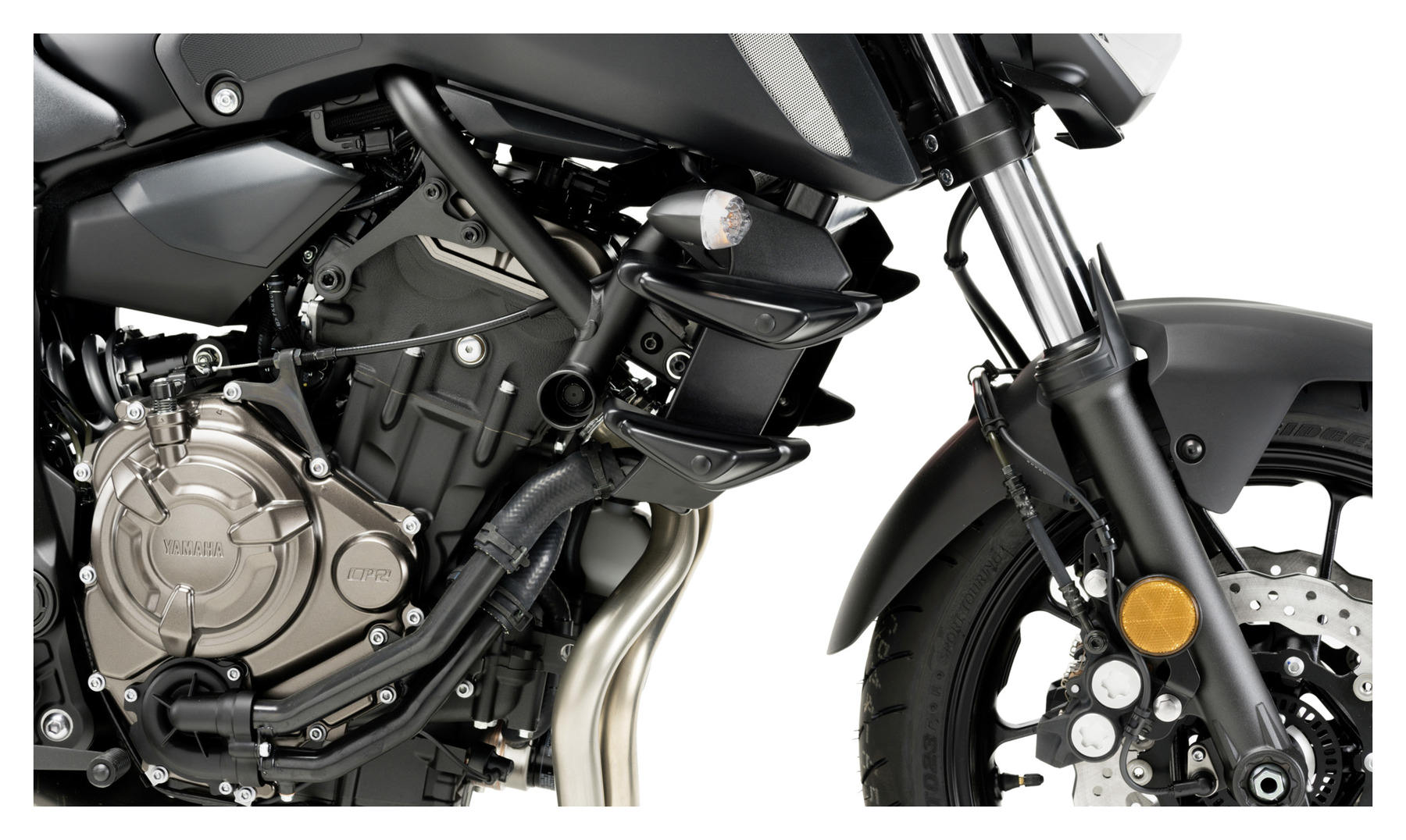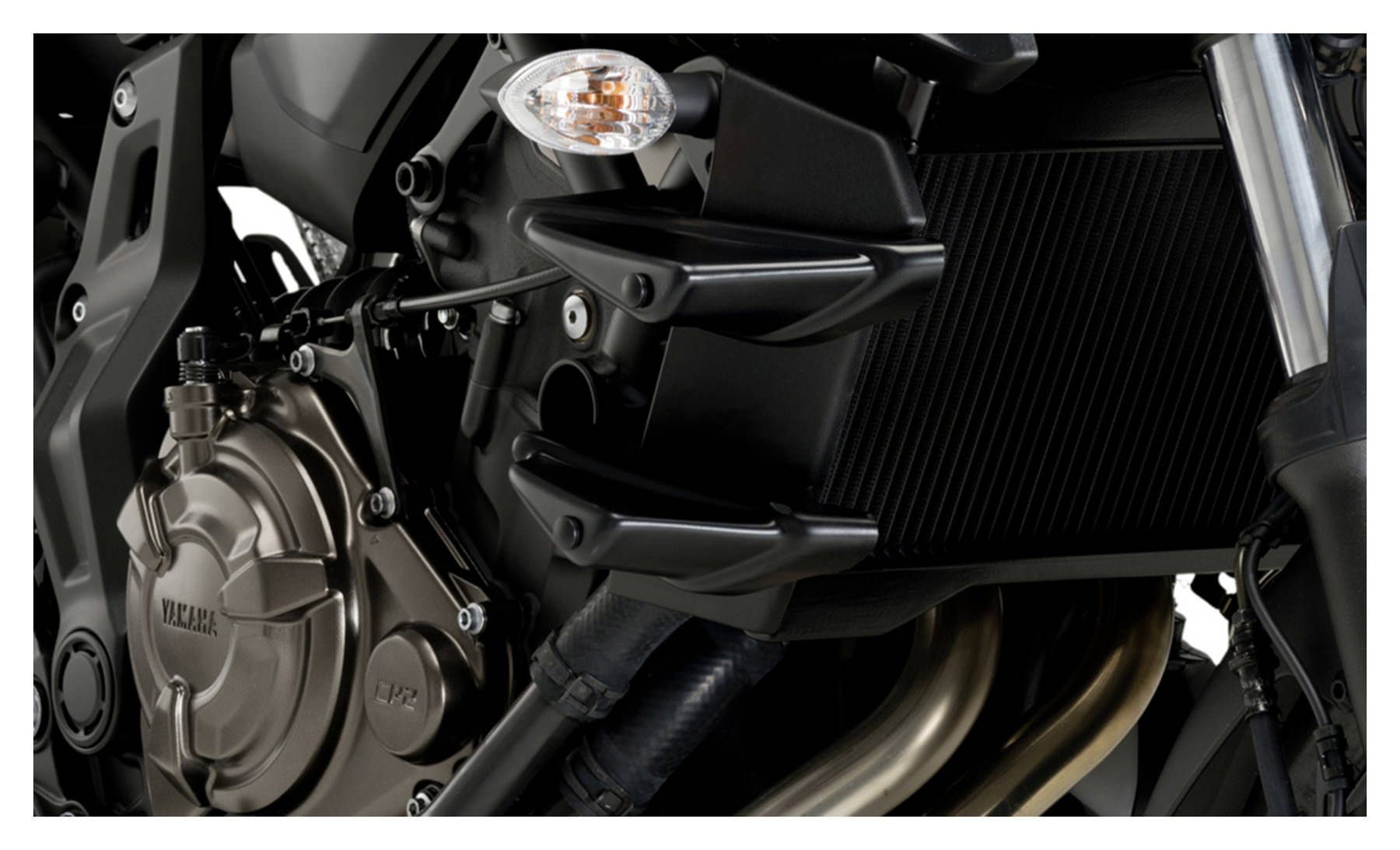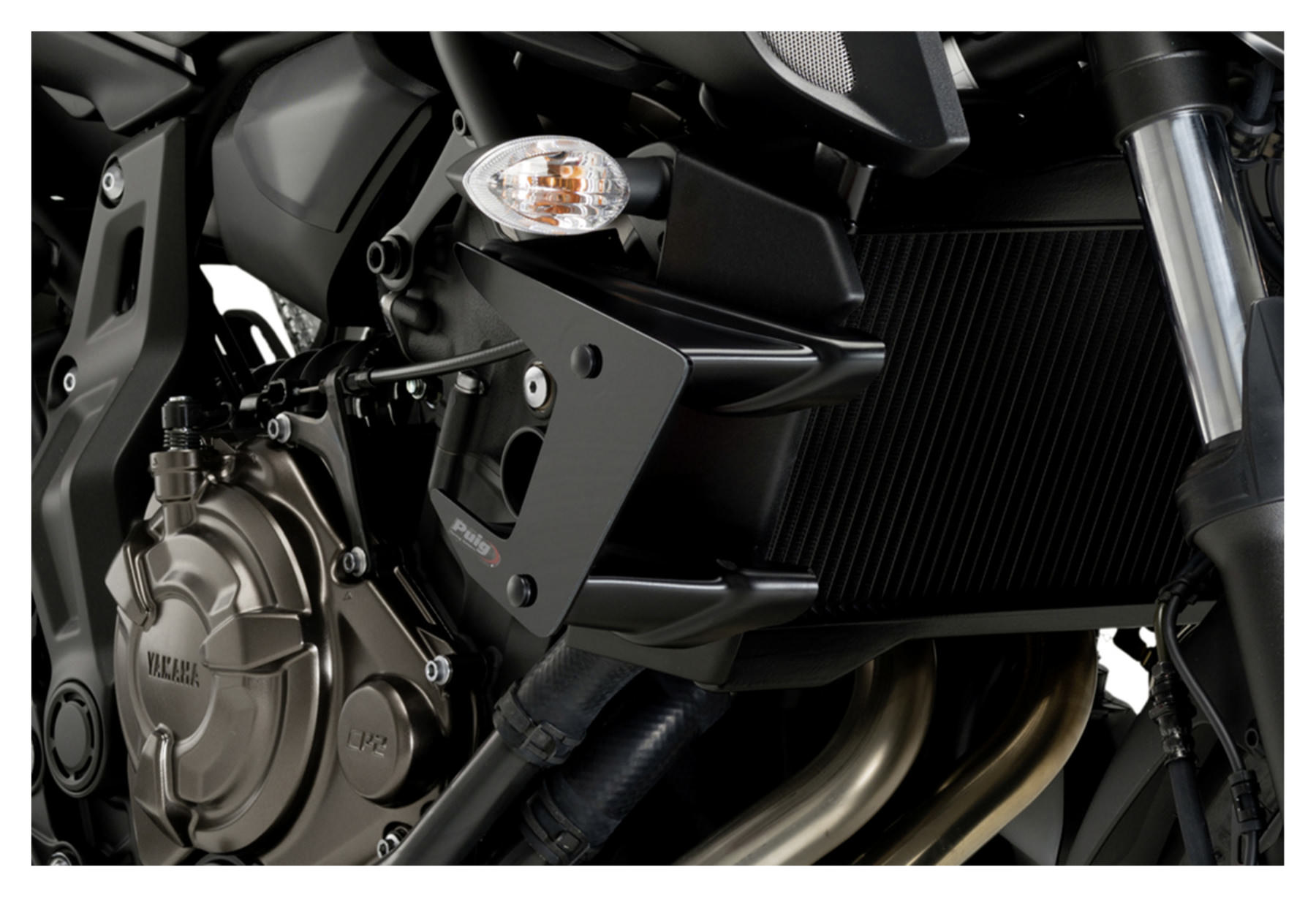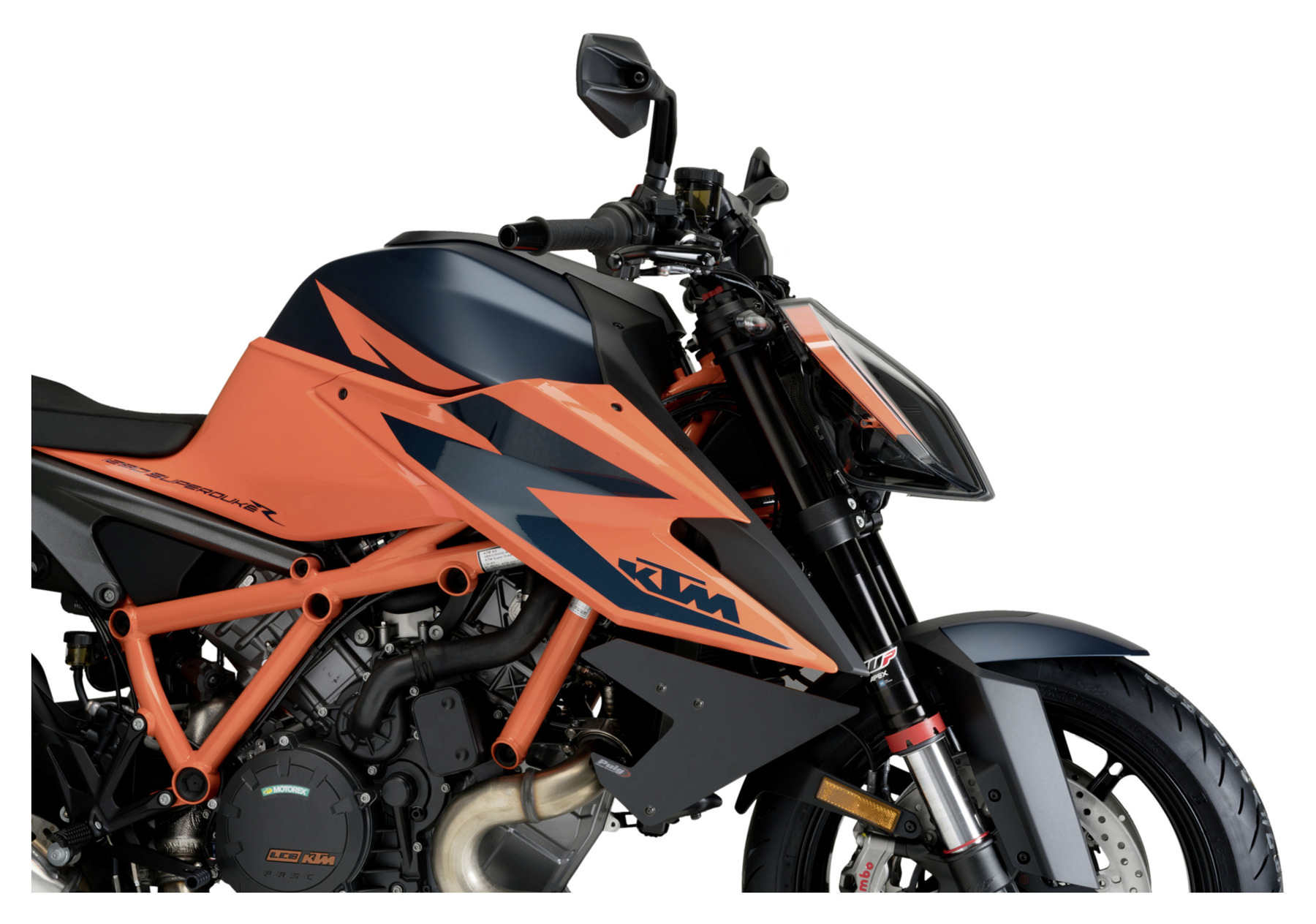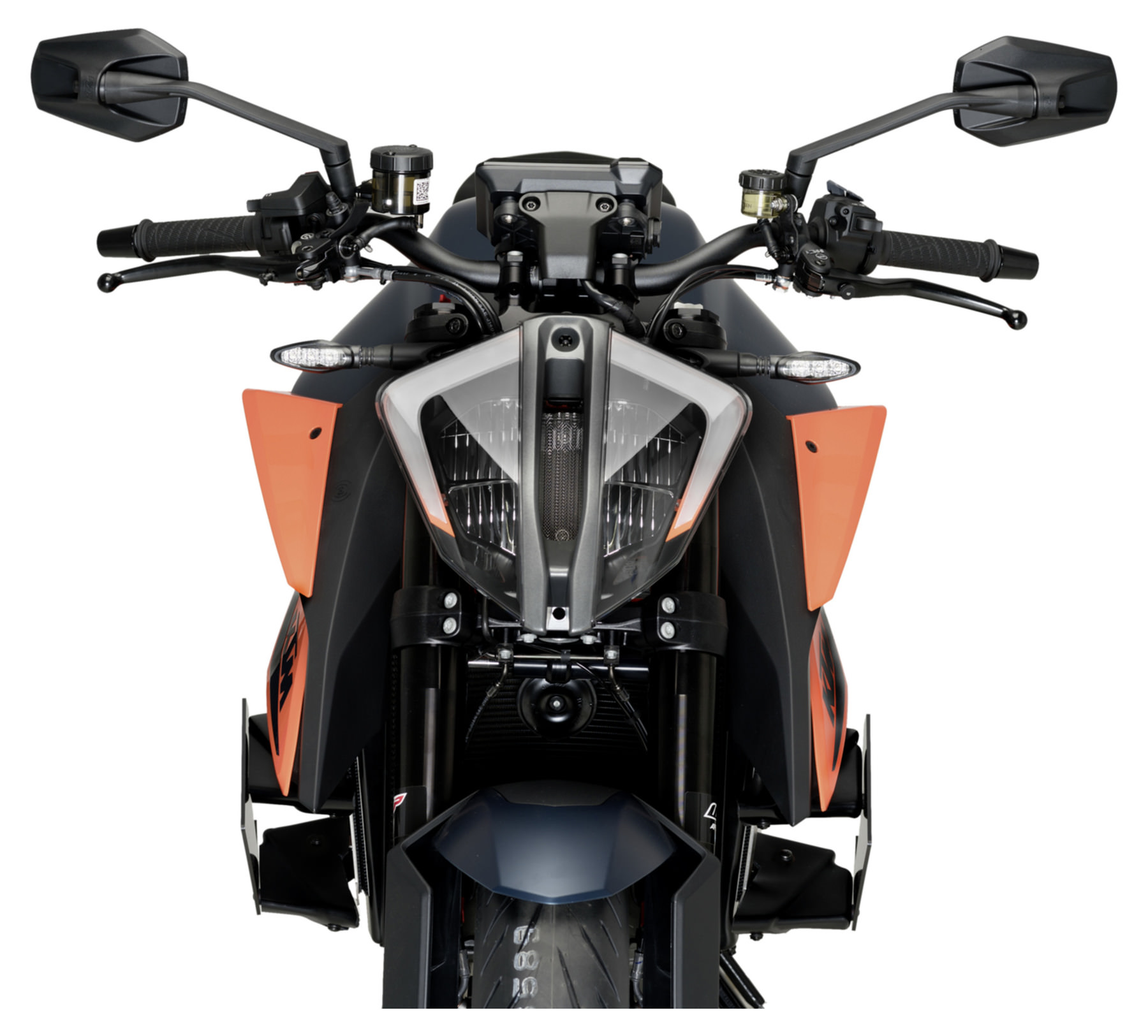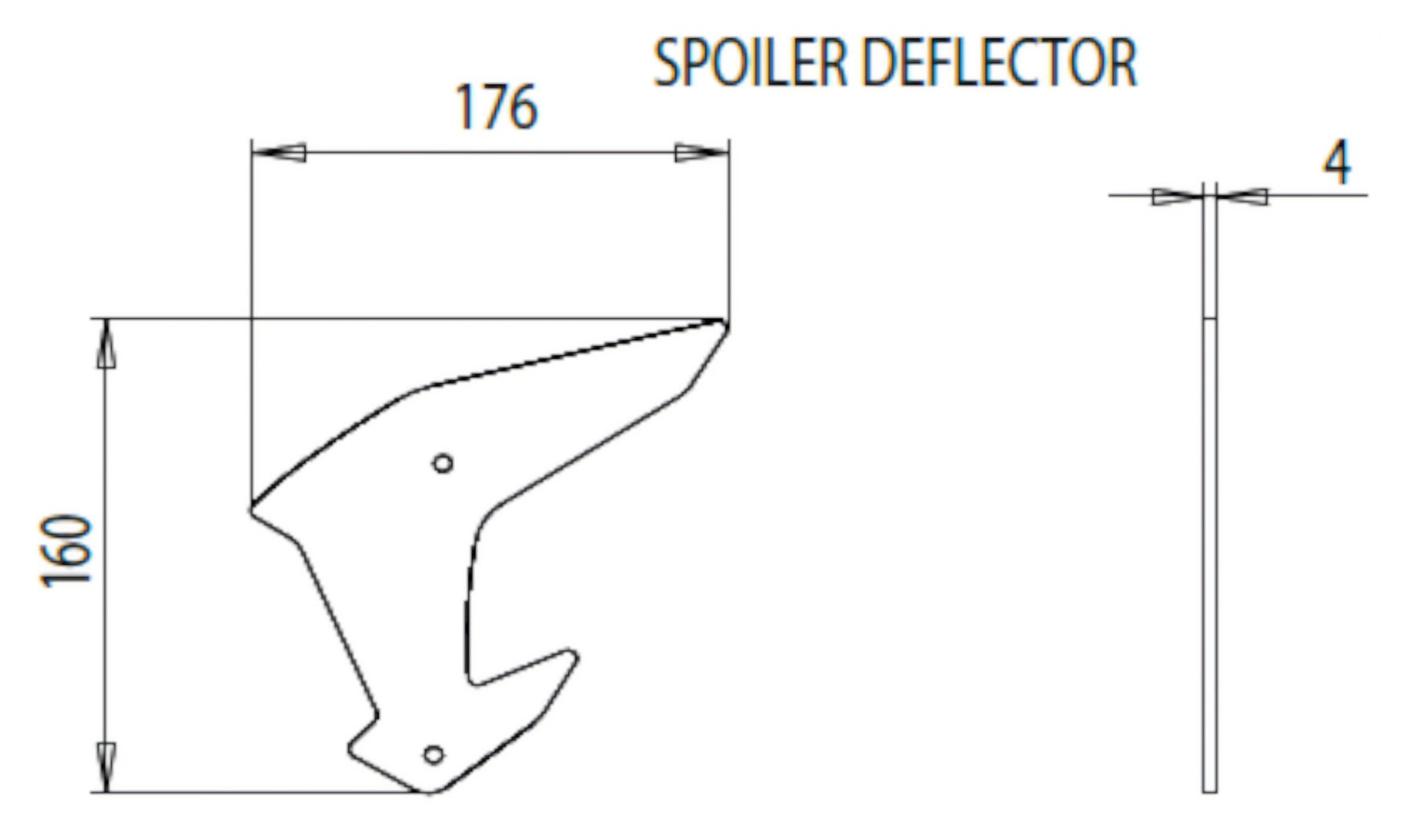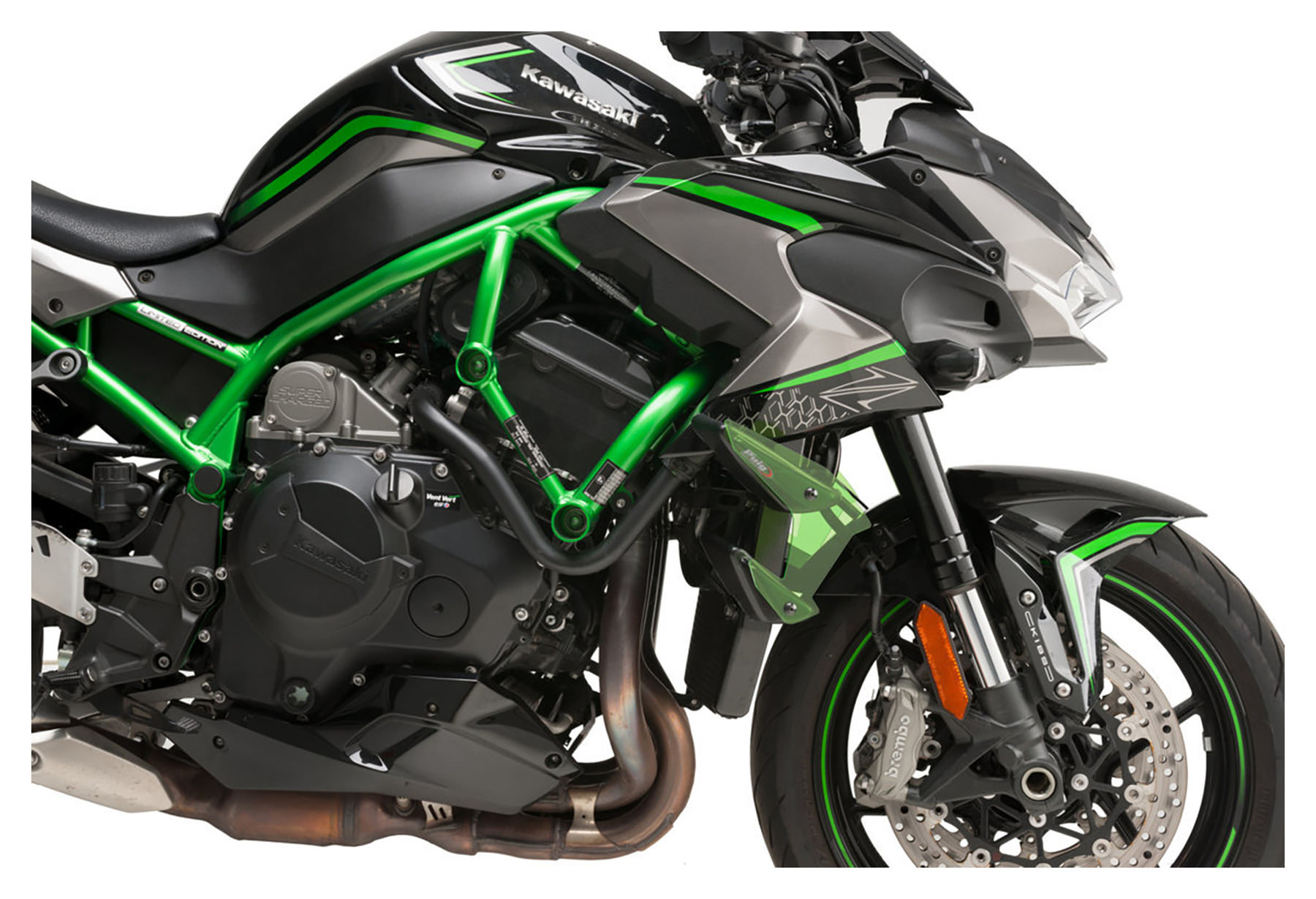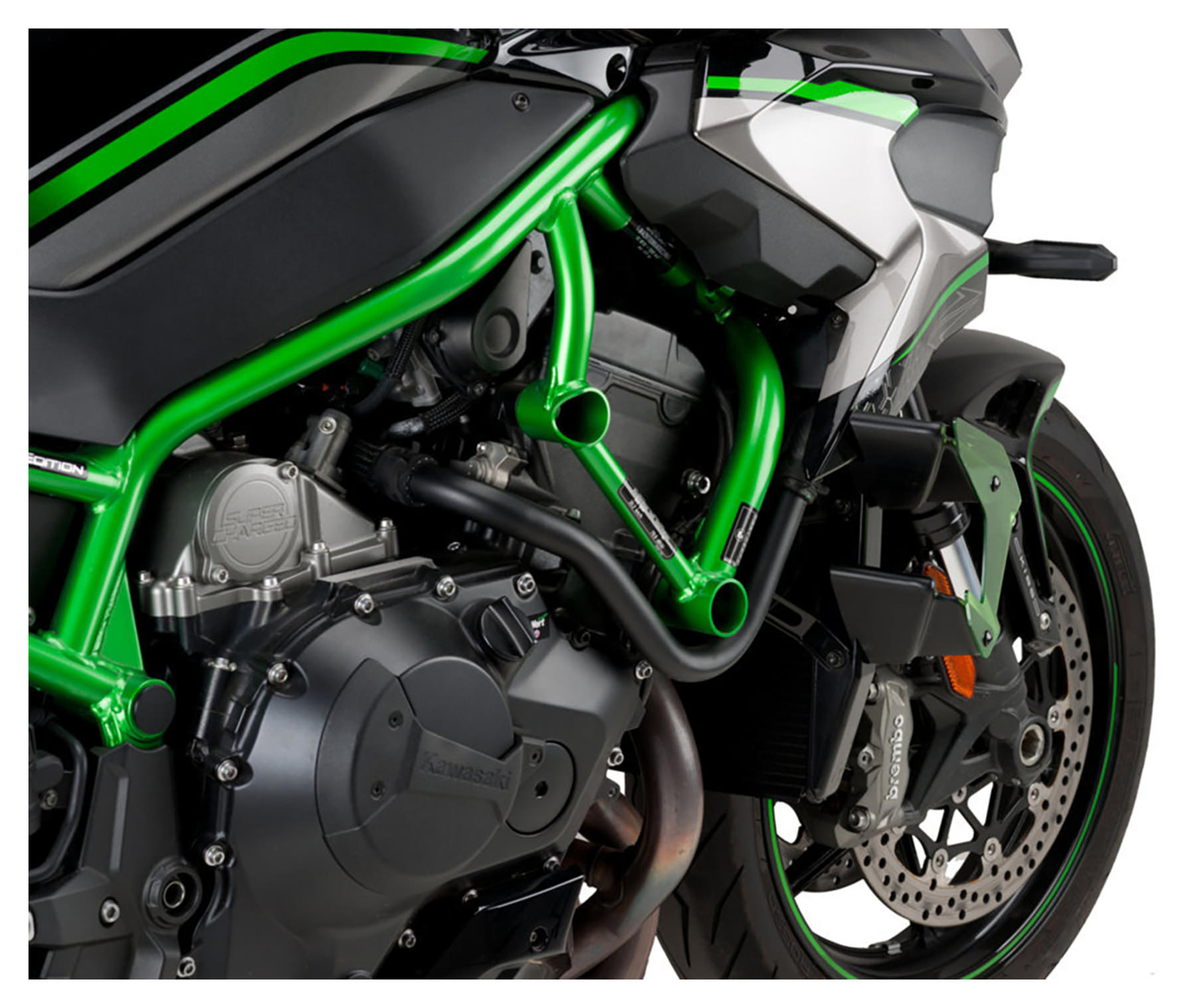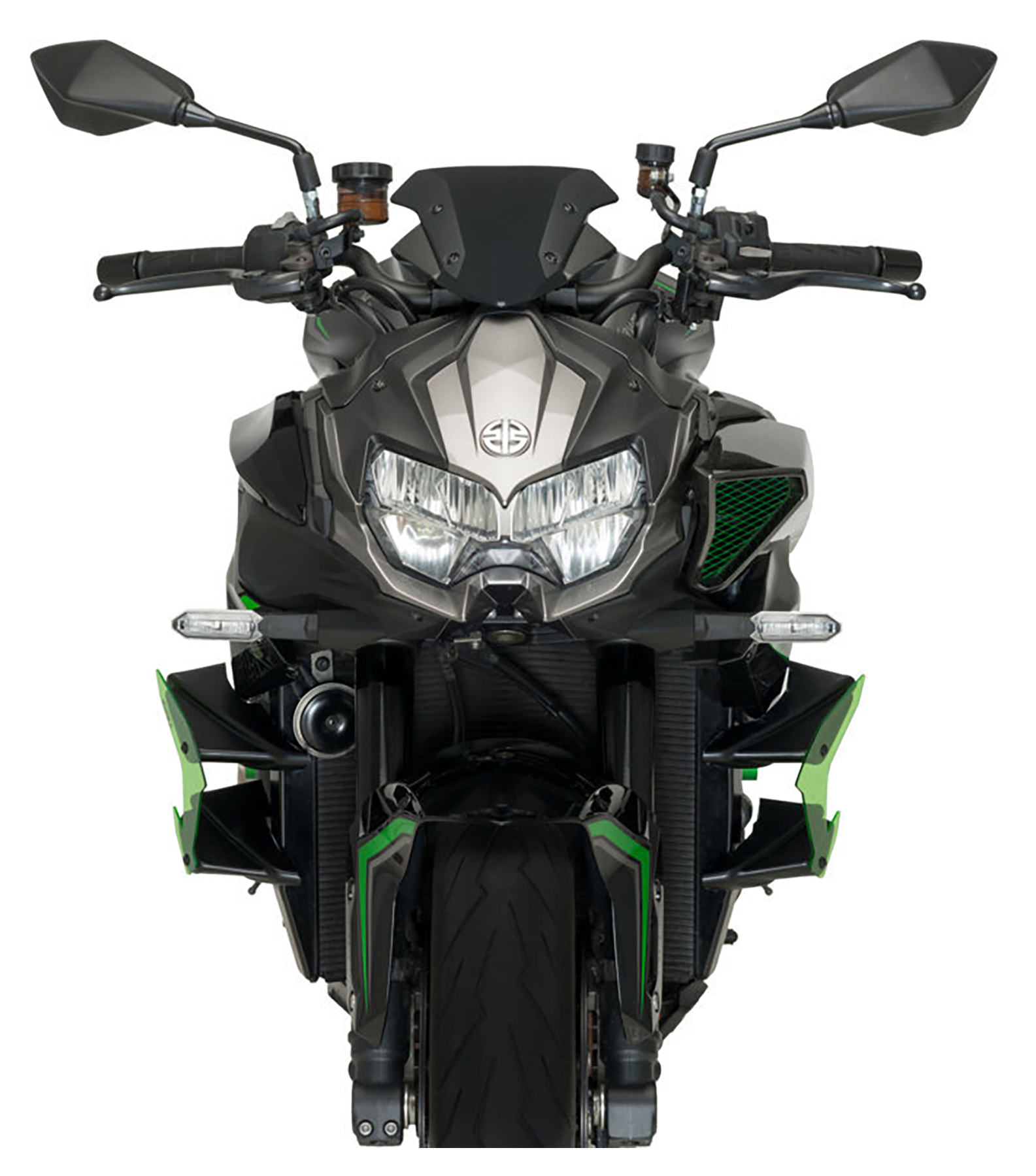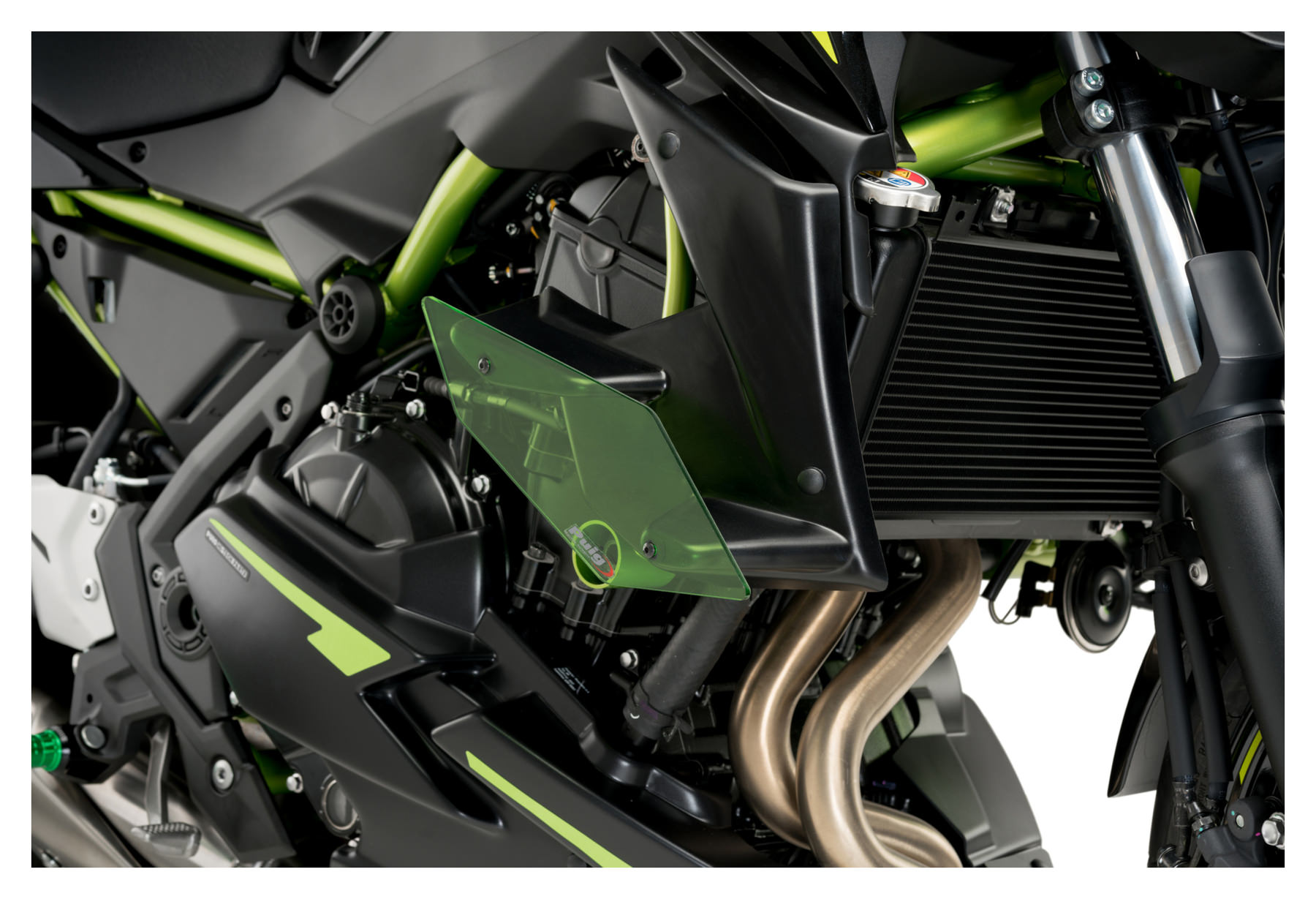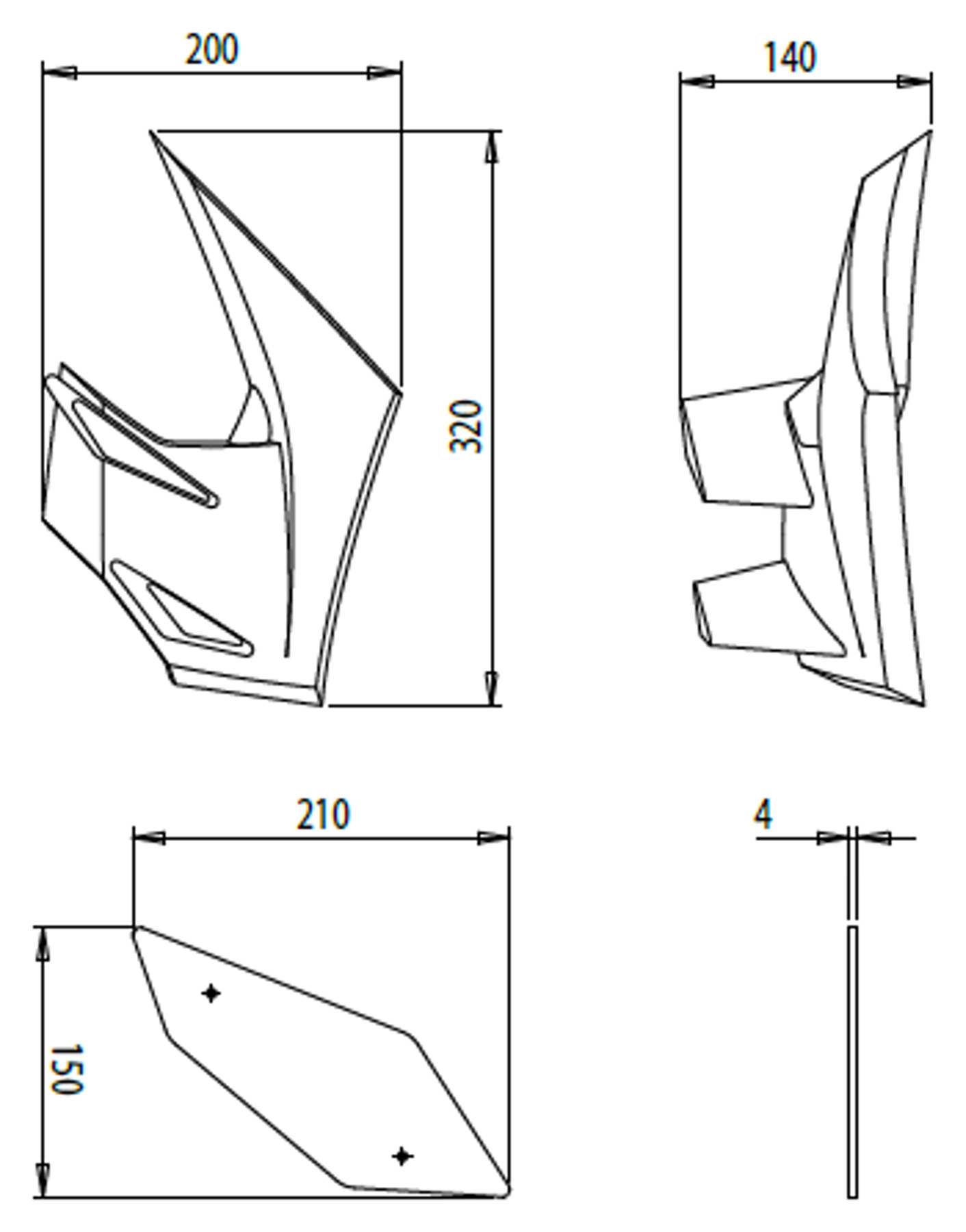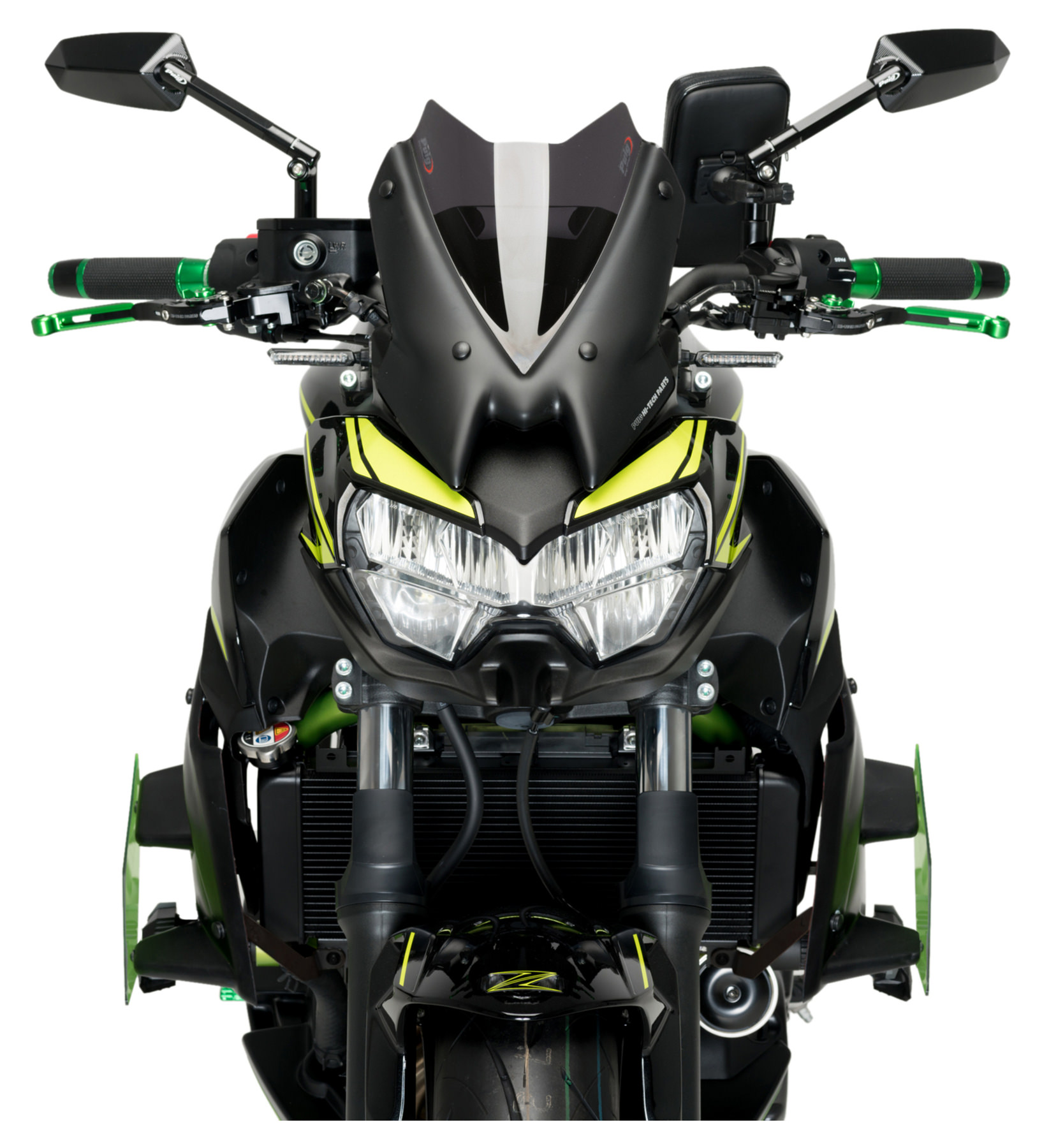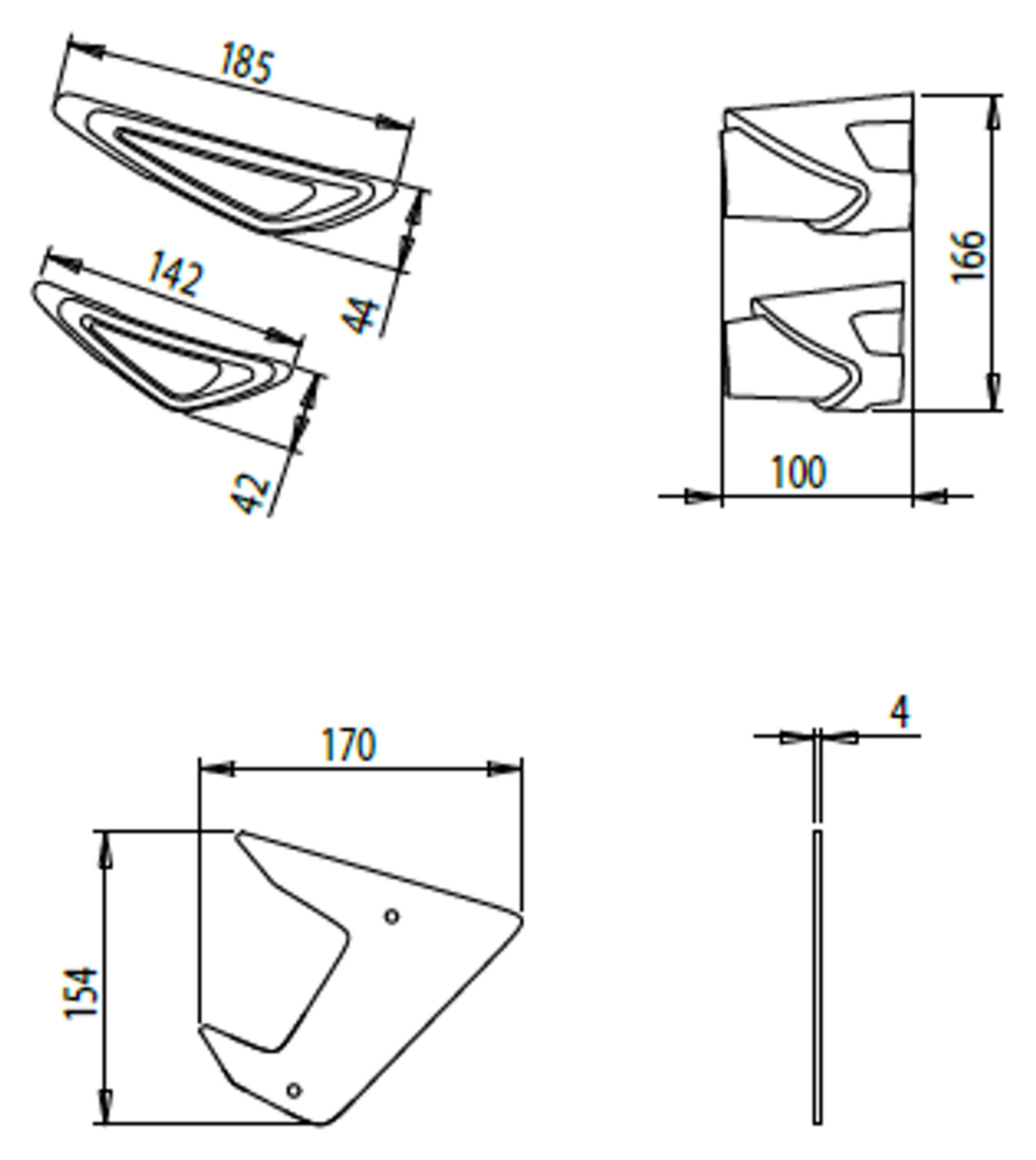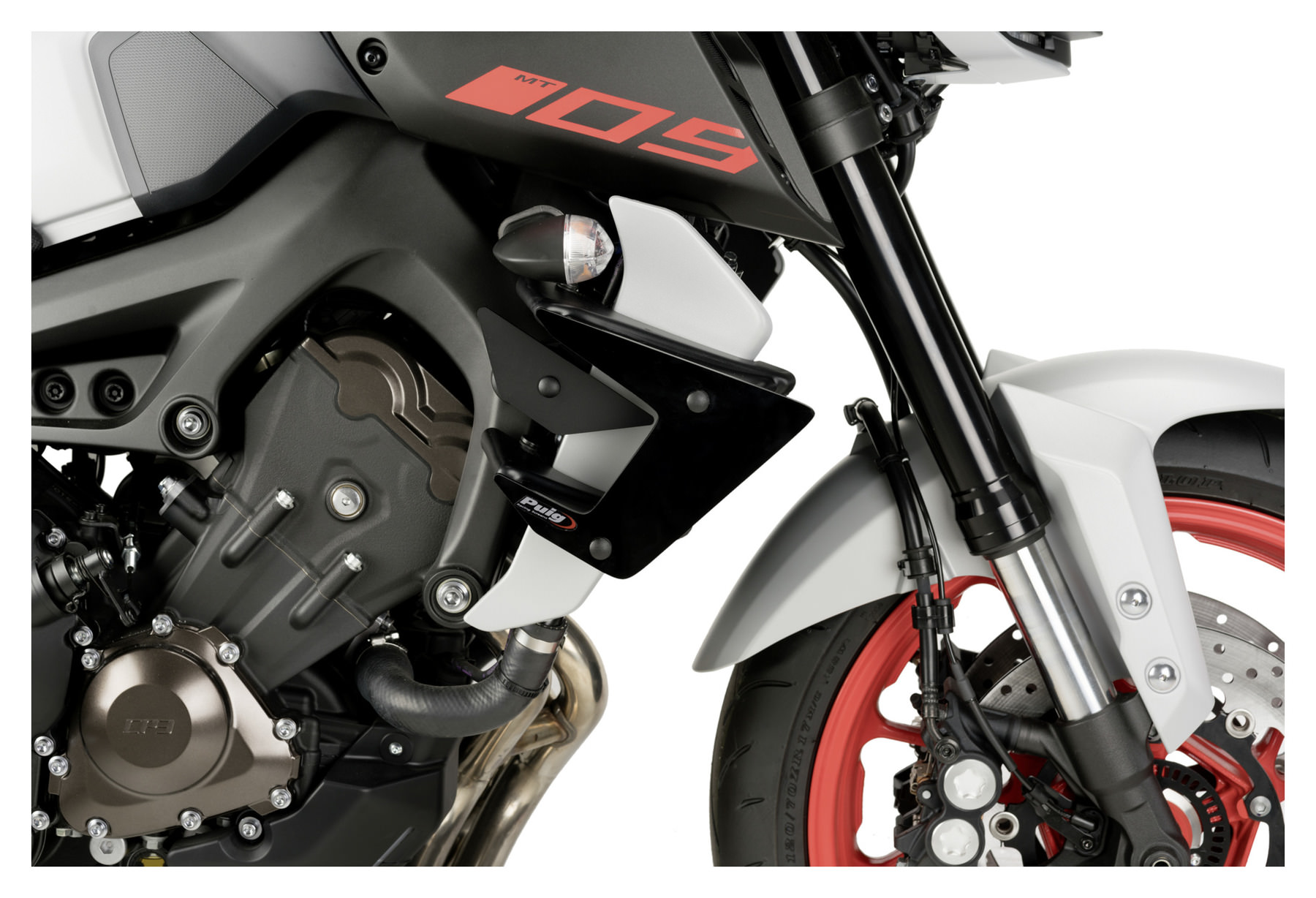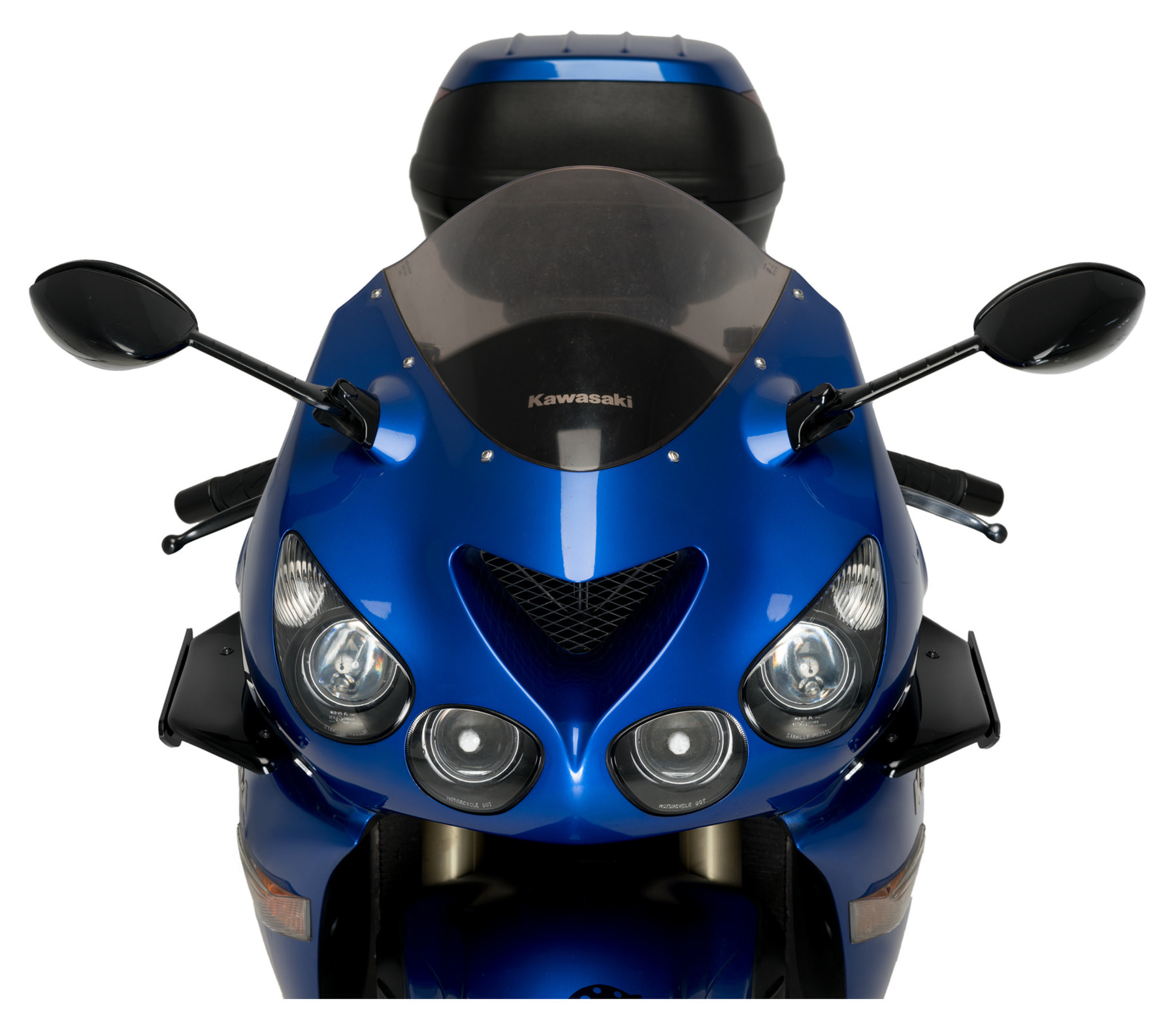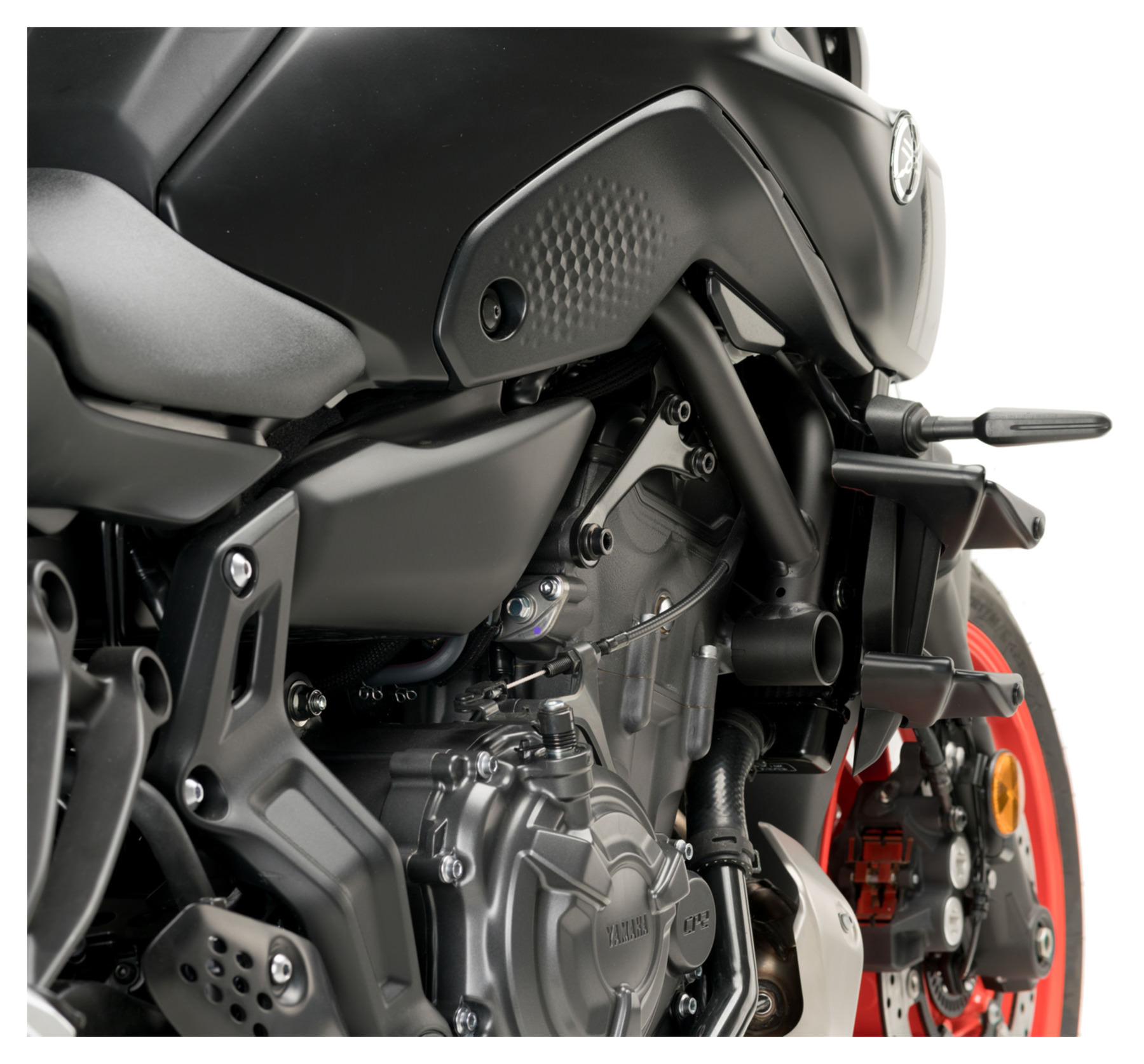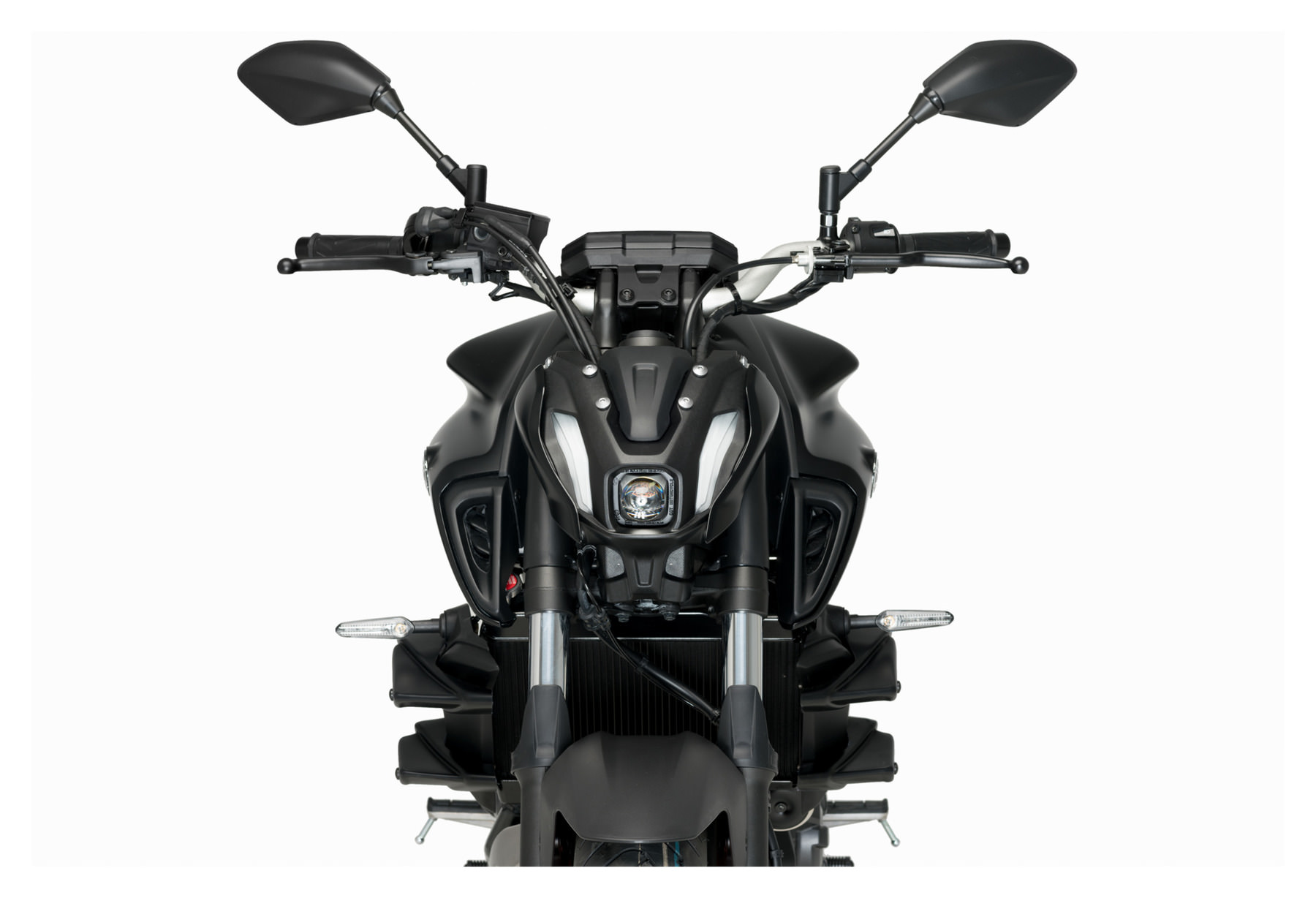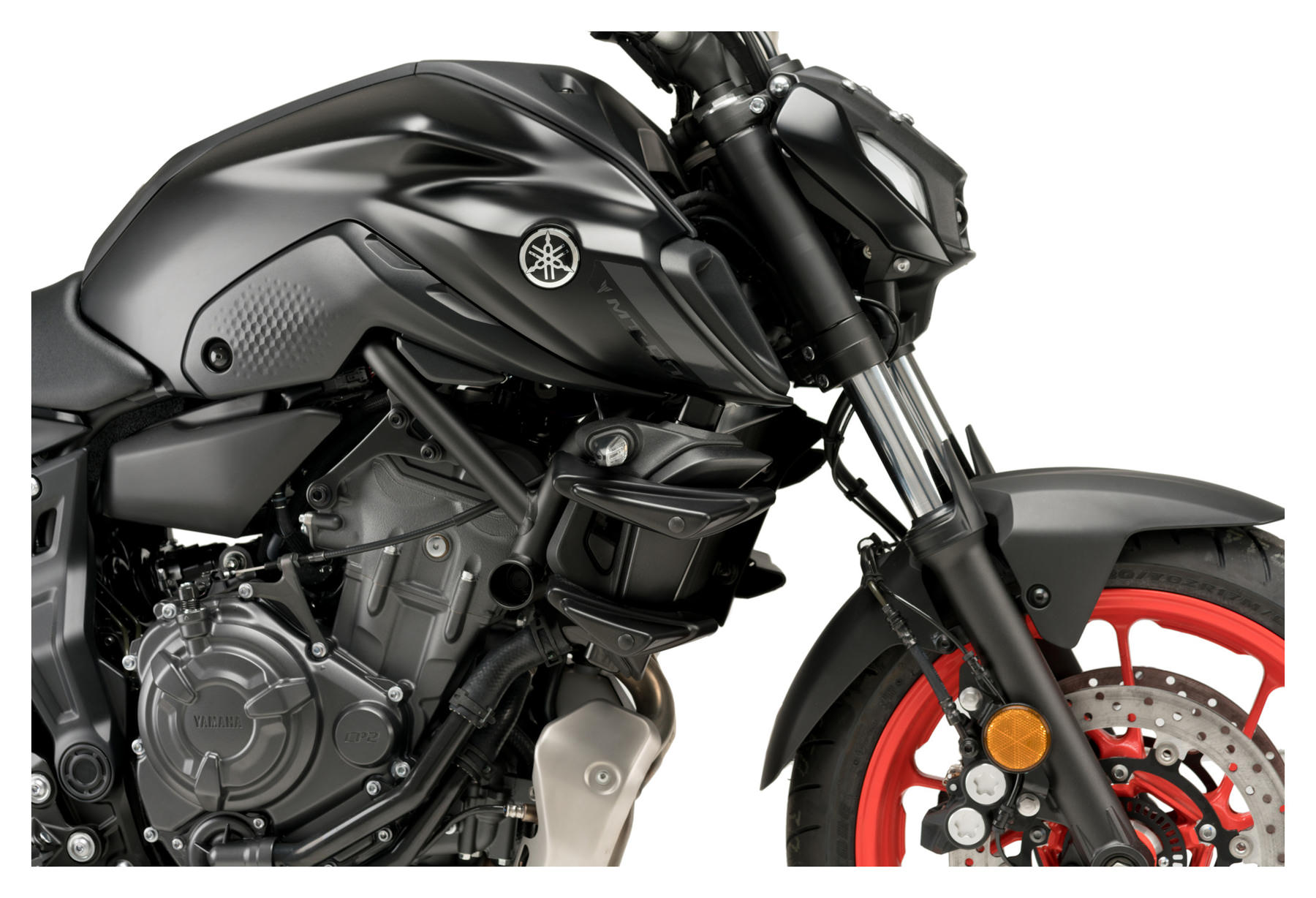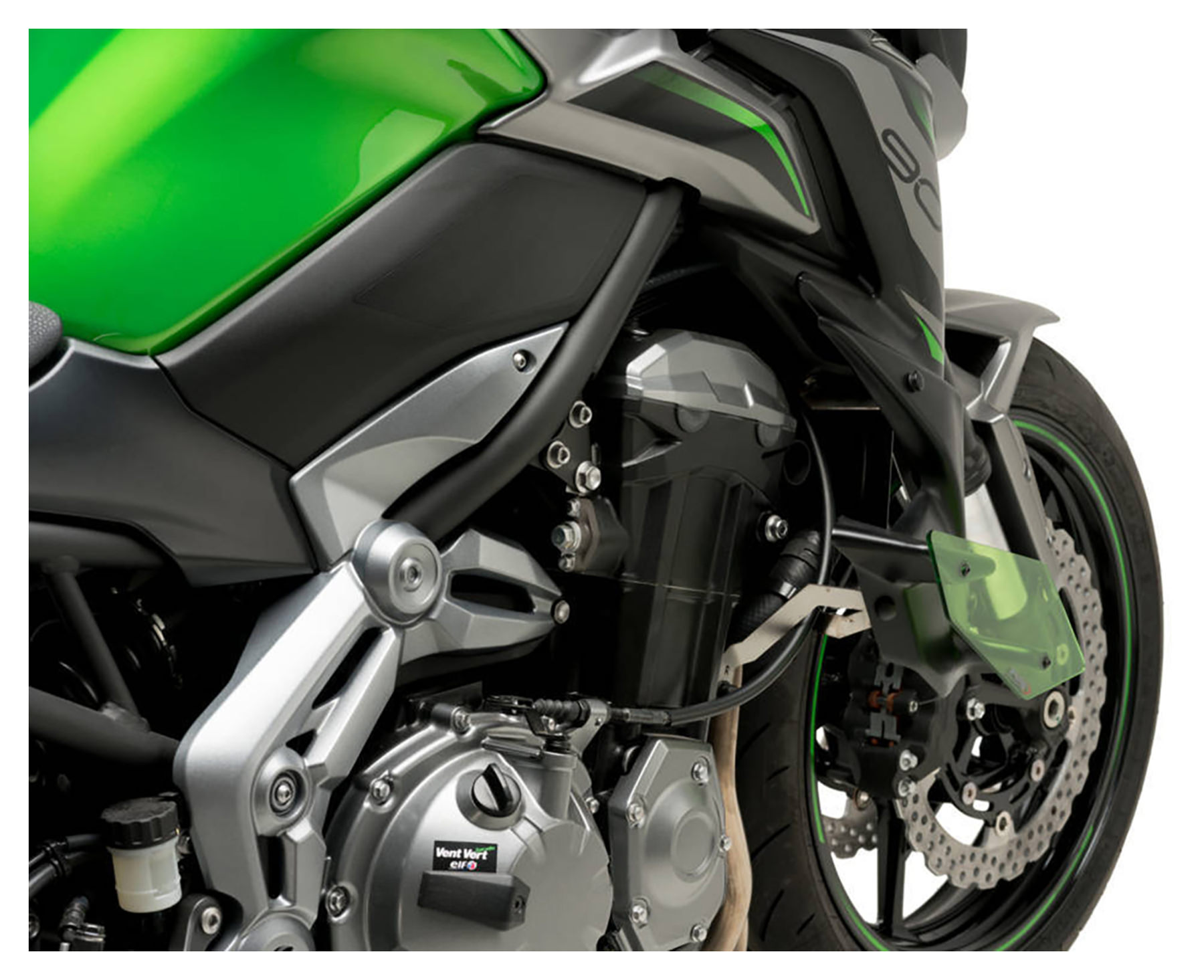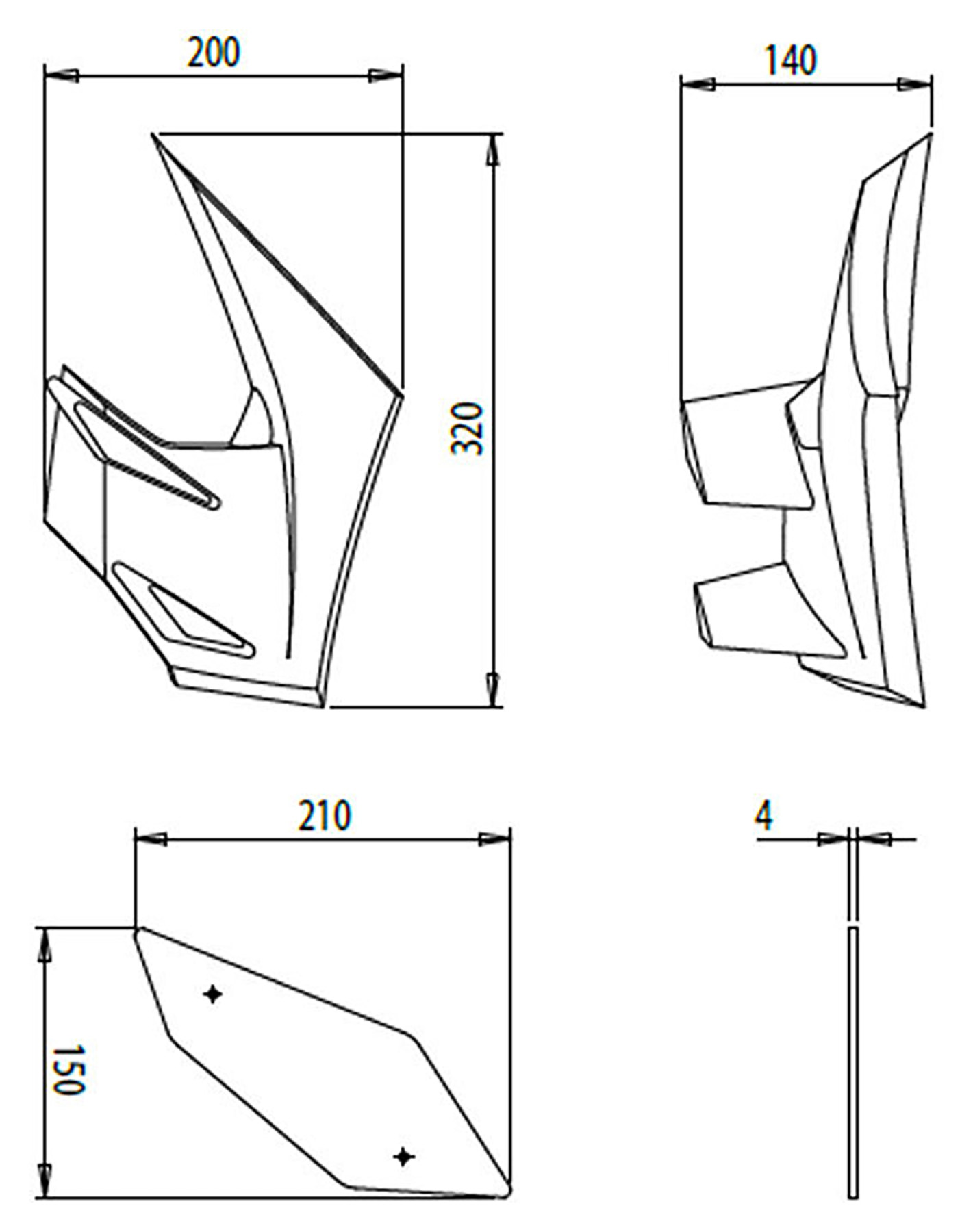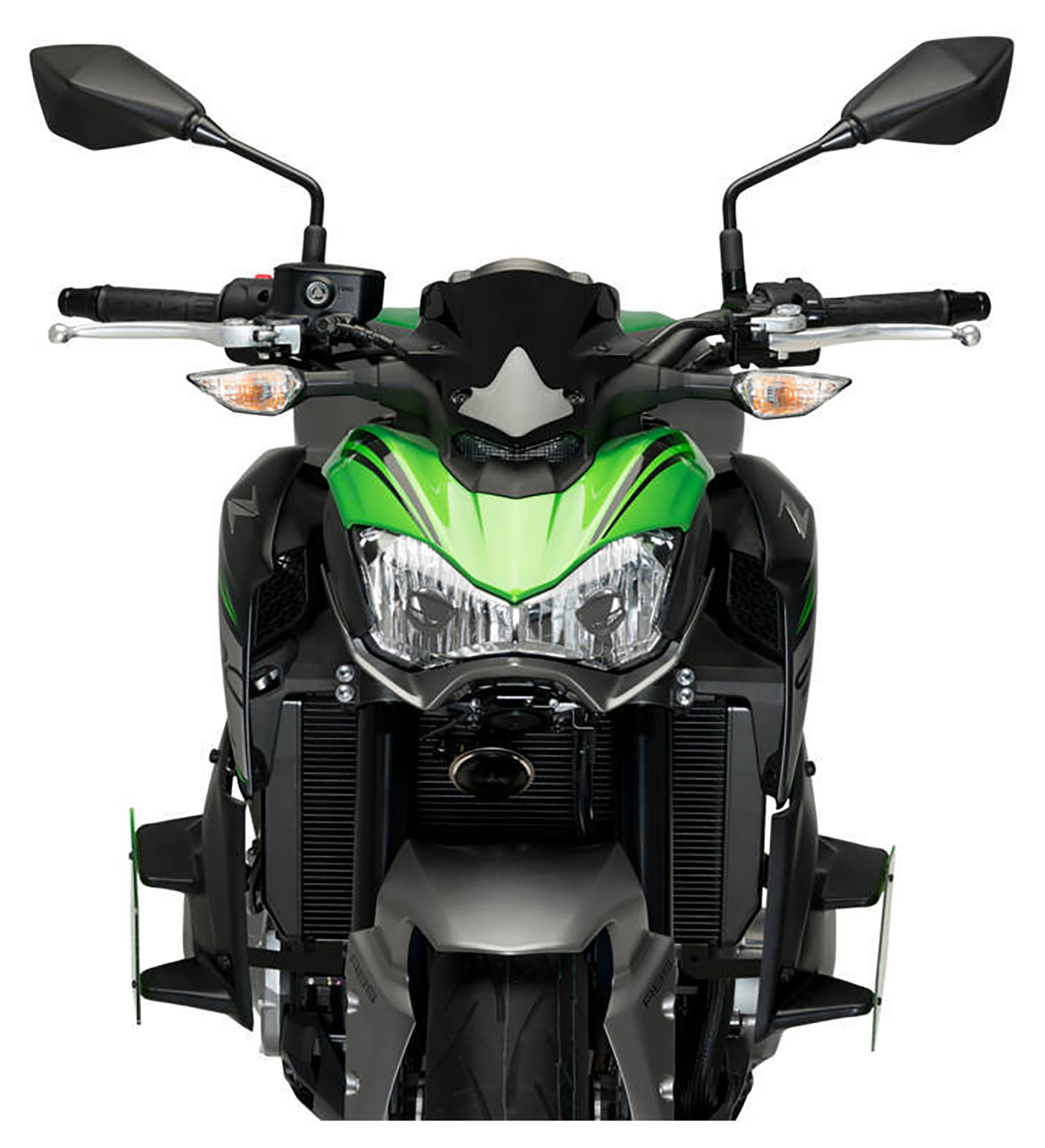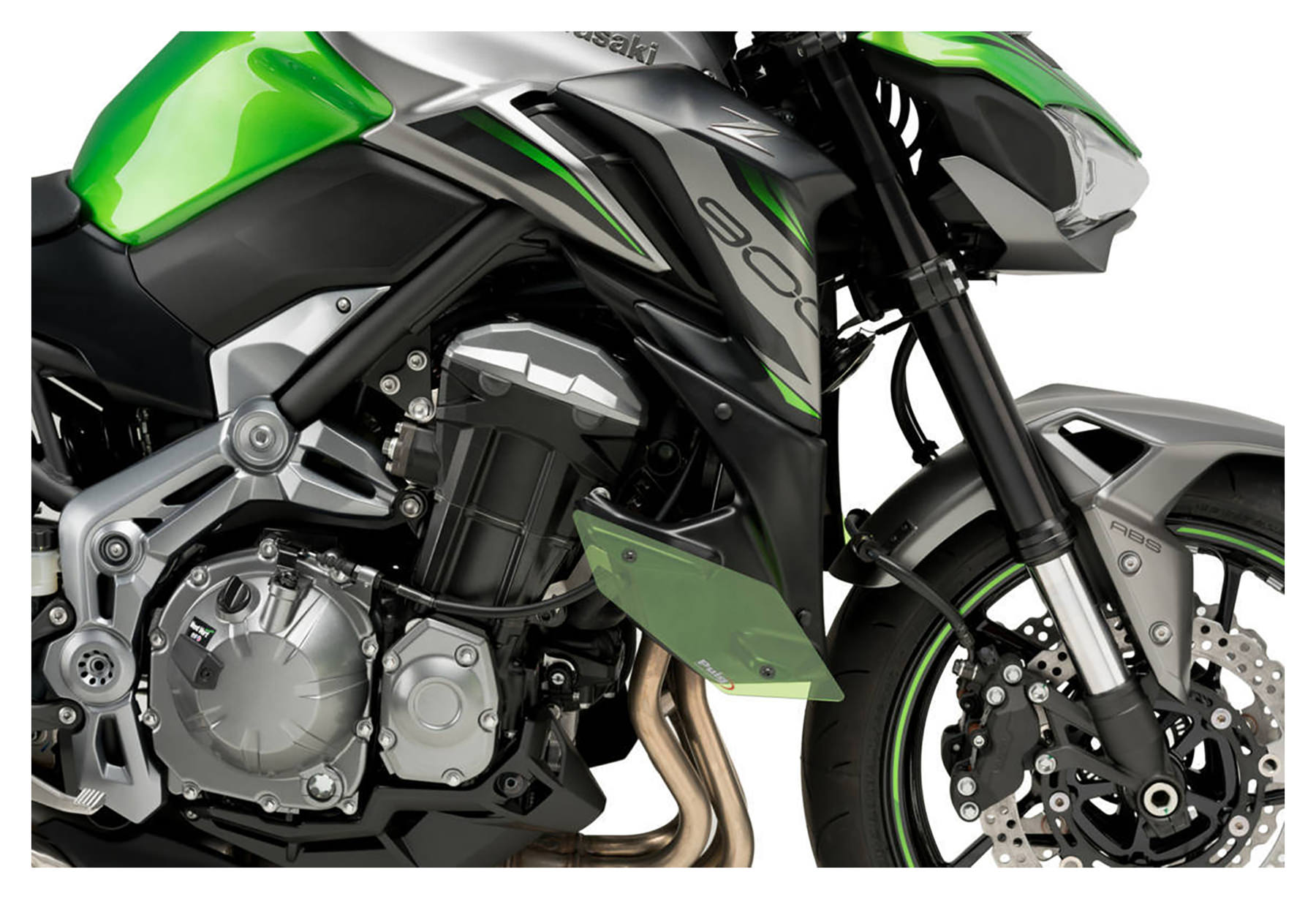 PUIG DOWNFORCE SPOILER GLOVES
10015670_Puig_Downforce_Spoilers
10015692_REF_20284
10015693_REF_20381
10015993_REF_20380
Puig Downforce Winglet Side Spoiler
Unfortunately, this product is not compatible with this motorcycle.
Unfortunately, this product is not compatible with this motorcycle. You can find the right for the here: .
Free delivery on orders over €199.00
2 year return policy
Fast delivery
Puig Downforce Winglet Side Spoiler
Supersport bike fascination. If you own a high-speed "road racing machine", and you like putting it through its paces on the race track, you'll welcome this news from Puig. Because you too can enjoy the aerodynamic racing technology used by the professionals! The Puig *Downforce Sport* spoiler is available right now for various road racers. This spoiler was developed by the Kawasaki Racing Team using all their experience and test results from the WorldSBK championship circuits. At high speeds, the Puig *Downforce Sport* spoiler improves your bike's stability and cornering performance by increasing the downforce on the front wheel.

Get the ultimate racing look for your supersport bike and improve your cornering with the vehicle-specific *Downforce Sport* spoilers from Puig.
Higher downforce on the front wheel
Improved cornering
Higher speed in the bends
Aggressive look
Rounded edges
Installed in no time at all, no drilling, no gluing
Type approval is not required for this component
Tip:
In different regions there may be different rules regarding motorcycles with add-on parts without type approval. So to avoid fines, it's advisable to have the add-ons entered in your vehicle documents as per § 21 of the German Road Traffic Licensing Regulations (StVZO) at a test centre (TÜV).
Good to know:
Installing these spoilers gives increased stability at high speeds and reduces the danger of shimmy. Shimmy occurs when there is a loss of front wheel traction, which in most cases leads to a loss of control. The side spoilers improve steering response at high speeds by optimally channelling the air. This downforce of up to 6 kg is generated in the front axle, and also creates the anti-wheelie effect during powerful acceleration. The detailed results of the virtual wind tunnel test can be viewed for each motorcycle.
Manufacturer details: Puig

Motorbike windshields and styling parts

Exactly 50 years ago the Puig company was founded not far from Barcelona. With the most modern development and production techniques, high-grade products for the automotive and motorcycle sector are still made on the 8,000 m2 site today. The best racers in the world choose Puig shields. The fairing windshields for production bikes draw directly from the experience and developments in MotoGP racing. The range of products also includes high-quality rear huggers, belly pans and crash bars. Of course, all items are supplied with type approval and installation instructions.
Product
Art. No.
Availability
Price
Actions
PUIG DOWNFORCE SPOILER - 1290 SUPERDUKE 20- BLACK
10015694

The item is in stock and will be delivered in 2-5 working days. Note: Stocks are updated online every hour on working days from 7 a.m. to 8 p.m., so there is a good chance that the products are available if they appear online.

Available

€219.99 1
PUIG DOWNFORCE SPOILER - 899/1199 PANIGALE BLACK
10015679

The item is in stock and will be delivered in 2-5 working days. Note: Stocks are updated online every hour on working days from 7 a.m. to 8 p.m., so there is a good chance that the products are available if they appear online.

Available

€159.99 1
PUIG DOWNFORCE SPOILER - 959/1299 PANIGALE 15-BLK.
10015674

The item is in stock and will be delivered in 2-5 working days. Note: Stocks are updated online every hour on working days from 7 a.m. to 8 p.m., so there is a good chance that the products are available if they appear online.

Available

€159.99 1
PUIG DOWNFORCE SPOILER - CBR1000RR 2017- BLACK
10015686

The item is in stock and will be delivered in 2-5 working days. Note: Stocks are updated online every hour on working days from 7 a.m. to 8 p.m., so there is a good chance that the products are available if they appear online.

Available

€159.99 1
PUIG DOWNFORCE SPOILER - CBR500R 2019- BLACK
10015681

The item is in stock and will be delivered in 2-5 working days. Note: Stocks are updated online every hour on working days from 7 a.m. to 8 p.m., so there is a good chance that the products are available if they appear online.

Available

€159.99 1
PUIG DOWNFORCE SPOILER - CBR650R 2019- BLACK
10015680

The item is in stock and will be delivered in 2-5 working days. Note: Stocks are updated online every hour on working days from 7 a.m. to 8 p.m., so there is a good chance that the products are available if they appear online.

Available

€159.99 1
PUIG DOWNFORCE SPOILER - F3 675 / F3 800 BLACK
10015677

The item is in stock and will be delivered in 2-5 working days. Note: Stocks are updated online every hour on working days from 7 a.m. to 8 p.m., so there is a good chance that the products are available if they appear online.

Available

€159.99 1
PUIG DOWNFORCE SPOILER - GSX-R 1000 2017- BLACK
10015687

The item is in stock and will be delivered in 2-5 working days. Note: Stocks are updated online every hour on working days from 7 a.m. to 8 p.m., so there is a good chance that the products are available if they appear online.

Available

€159.99 1
PUIG DOWNFORCE SPOILER - GSX-R 600/750 11-16 BLACK
10015673

The item is in stock and will be delivered in 2-5 working days. Note: Stocks are updated online every hour on working days from 7 a.m. to 8 p.m., so there is a good chance that the products are available if they appear online.

Available

€159.99 1
PUIG DOWNFORCE SPOILER - MT-07 2018-20 BLACK
10015693

The item is in stock and will be delivered in 2-5 working days. Note: Stocks are updated online every hour on working days from 7 a.m. to 8 p.m., so there is a good chance that the products are available if they appear online.

Available

€144.99 1
PUIG DOWNFORCE SPOILER - MT-07 2021- BLACK
10015997

The item is in stock and will be delivered in 2-5 working days. Note: Stocks are updated online every hour on working days from 7 a.m. to 8 p.m., so there is a good chance that the products are available if they appear online.

Available

€164.99 1
PUIG DOWNFORCE SPOILER - MT-09/SP 2017-20 BLACK
10015993

The item is in stock and will be delivered in 2-5 working days. Note: Stocks are updated online every hour on working days from 7 a.m. to 8 p.m., so there is a good chance that the products are available if they appear online.

Available

€214.99 1
PUIG DOWNFORCE SPOILER - NINJA 400 2018- BLACK
10015676

The item is in stock and will be delivered in 2-5 working days. Note: Stocks are updated online every hour on working days from 7 a.m. to 8 p.m., so there is a good chance that the products are available if they appear online.

Available

€159.99 1
PUIG DOWNFORCE SPOILER - NINJA 650 2017- BLACK
10015685

The item is in stock and will be delivered in 2-5 working days. Note: Stocks are updated online every hour on working days from 7 a.m. to 8 p.m., so there is a good chance that the products are available if they appear online.

Available

€159.99 1
PUIG DOWNFORCE SPOILER - NINJA H2 2015- BLACK
10015683

The item is in stock and will be delivered in 2-5 working days. Note: Stocks are updated online every hour on working days from 7 a.m. to 8 p.m., so there is a good chance that the products are available if they appear online.

Available

€159.99 1
PUIG DOWNFORCE SPOILER - PANIGALE V2/V4 BLACK
10015691

This product is available at week 23.
Current calendar week: 21

Available as of calendar week 23

€269.99 1
PUIG DOWNFORCE SPOILER - RSV4 RF/RR 2015- BLACK
10015671

The item is in stock and will be delivered in 2-5 working days. Note: Stocks are updated online every hour on working days from 7 a.m. to 8 p.m., so there is a good chance that the products are available if they appear online.

Available

€159.99 1
PUIG DOWNFORCE SPOILER - S1000RR 2015-18 BLACK
10015689

The item is in stock and will be delivered in 2-5 working days. Note: Stocks are updated online every hour on working days from 7 a.m. to 8 p.m., so there is a good chance that the products are available if they appear online.

Available

€159.99 1
PUIG DOWNFORCE SPOILER - S1000RR 2019- BLACK
10015682

The item is in stock and will be delivered in 2-5 working days. Note: Stocks are updated online every hour on working days from 7 a.m. to 8 p.m., so there is a good chance that the products are available if they appear online.

Available

€159.99 1
PUIG DOWNFORCE SPOILER - YZF-R1 2015-19 BLACK
10015688

The item is in stock and will be delivered in 2-5 working days. Note: Stocks are updated online every hour on working days from 7 a.m. to 8 p.m., so there is a good chance that the products are available if they appear online.

Available

€159.99 1
PUIG DOWNFORCE SPOILER - YZF-R3 2019- BLACK
10015684

The item is in stock and will be delivered in 2-5 working days. Note: Stocks are updated online every hour on working days from 7 a.m. to 8 p.m., so there is a good chance that the products are available if they appear online.

Available

Please remember that "Last chance" items can sell out fast, especially when the price has been slashed and the clothes sizes you are looking for are popular. "Last chance" items may no longer be available in all Louis stores!

€99.99 1
PUIG DOWNFORCE SPOILER - YZF-R6 2017-20 BLACK
10015670

The item is in stock and will be delivered in 2-5 working days. Note: Stocks are updated online every hour on working days from 7 a.m. to 8 p.m., so there is a good chance that the products are available if they appear online.

Available

€159.99 1
PUIG DOWNFORCE SPOILER - Z 650 BJ. 20- BLACK
10015992

The item is in stock and will be delivered in 2-5 working days. Note: Stocks are updated online every hour on working days from 7 a.m. to 8 p.m., so there is a good chance that the products are available if they appear online.

Available

€219.99 1
PUIG DOWNFORCE SPOILER - Z 900 2020- BLACK
10015692

The item is in stock and will be delivered in 2-5 working days. Note: Stocks are updated online every hour on working days from 7 a.m. to 8 p.m., so there is a good chance that the products are available if they appear online.

Available

€199.99 1
PUIG DOWNFORCE SPOILER - Z 900 BJ.17-19 BLACK
10015998

The item is in stock and will be delivered in 2-5 working days. Note: Stocks are updated online every hour on working days from 7 a.m. to 8 p.m., so there is a good chance that the products are available if they appear online.

Available

€199.99 1
PUIG DOWNFORCE SPOILER - Z H2 20- BLACK
10015739

The item is in stock and will be delivered in 2-5 working days. Note: Stocks are updated online every hour on working days from 7 a.m. to 8 p.m., so there is a good chance that the products are available if they appear online.

Available

€184.99 1
PUIG DOWNFORCE SPOILER - ZX-10R/RR 2011- BLACK
10015690

The item is in stock and will be delivered in 2-5 working days. Note: Stocks are updated online every hour on working days from 7 a.m. to 8 p.m., so there is a good chance that the products are available if they appear online.

Available

€159.99 1
PUIG DOWNFORCE SPOILER - ZX-6R 2009-16 BLACK
10015672

The item is in stock and will be delivered in 2-5 working days. Note: Stocks are updated online every hour on working days from 7 a.m. to 8 p.m., so there is a good chance that the products are available if they appear online.

Available

€159.99 1
PUIG DOWNFORCE SPOILER - ZX-6R 2019- BLACK
10015678

The item is in stock and will be delivered in 2-5 working days. Note: Stocks are updated online every hour on working days from 7 a.m. to 8 p.m., so there is a good chance that the products are available if they appear online.

Available

€159.99 1
PUIG DOWNFORCE SPOILER - ZZR1400 2006-21 BLACK
10015996

The item is in stock and will be delivered in 2-5 working days. Note: Stocks are updated online every hour on working days from 7 a.m. to 8 p.m., so there is a good chance that the products are available if they appear online.

Available

€159.99 1