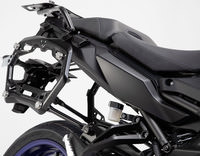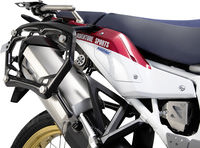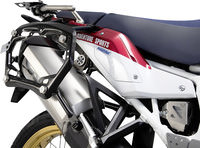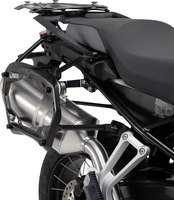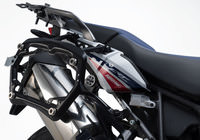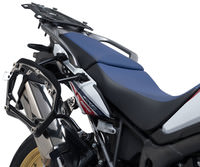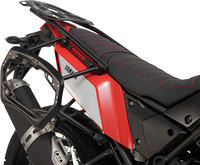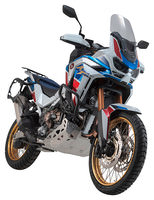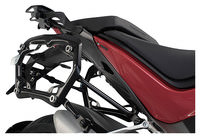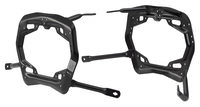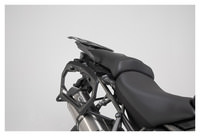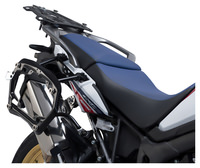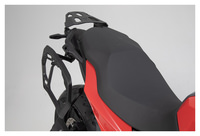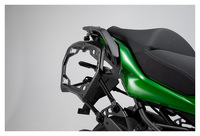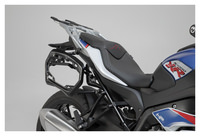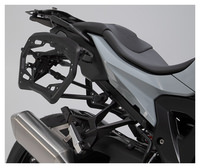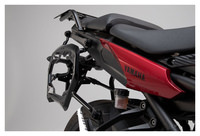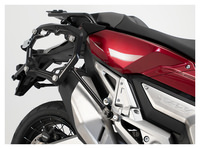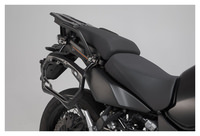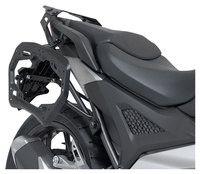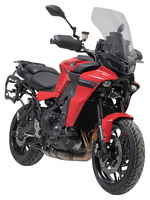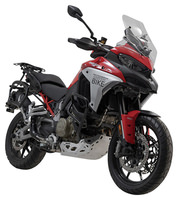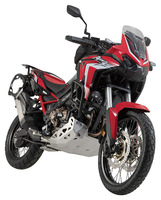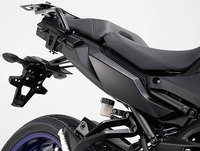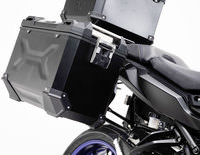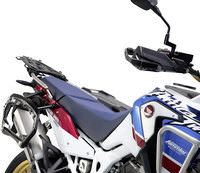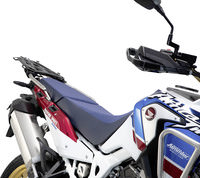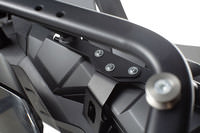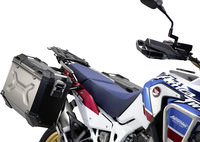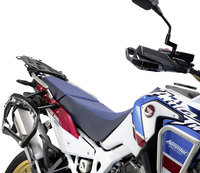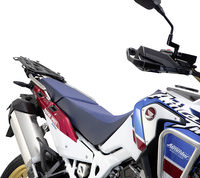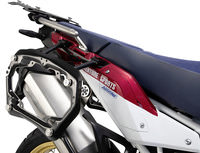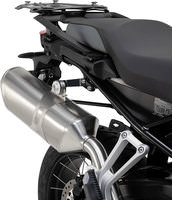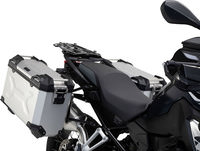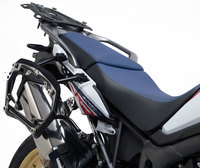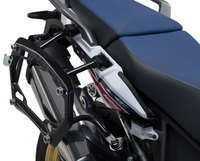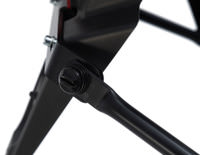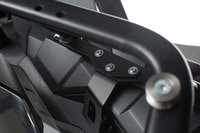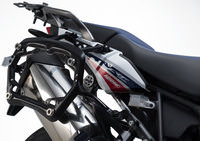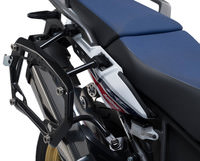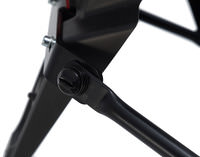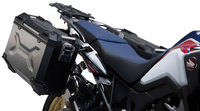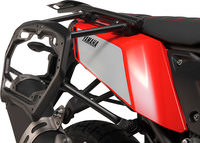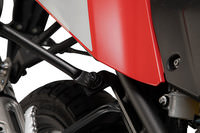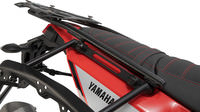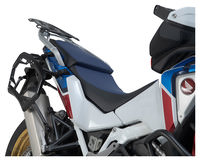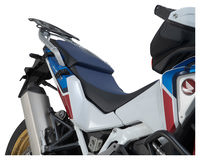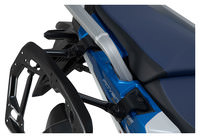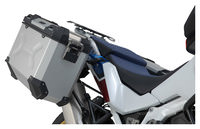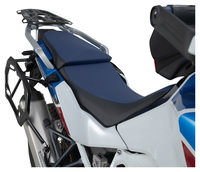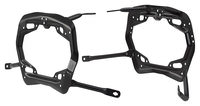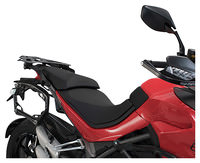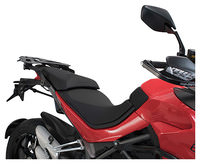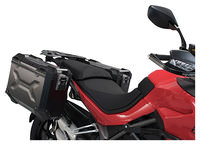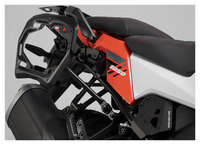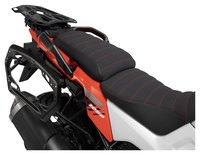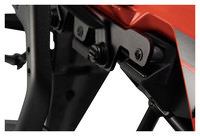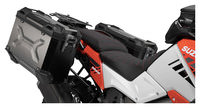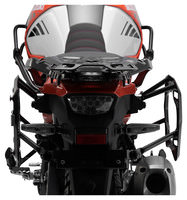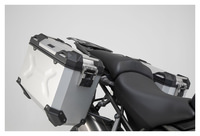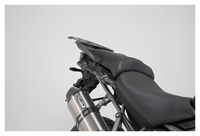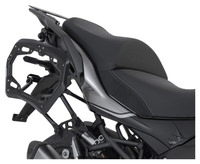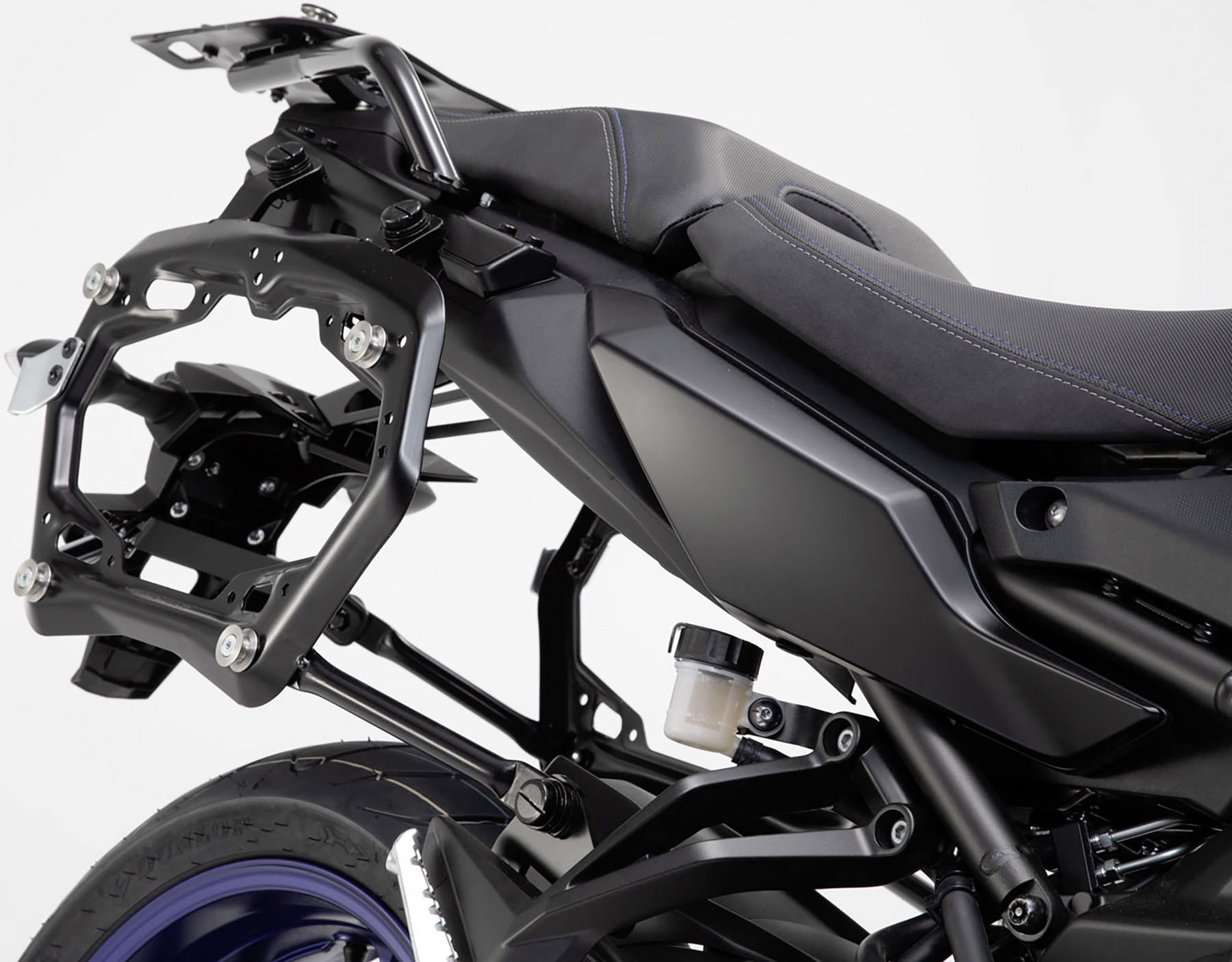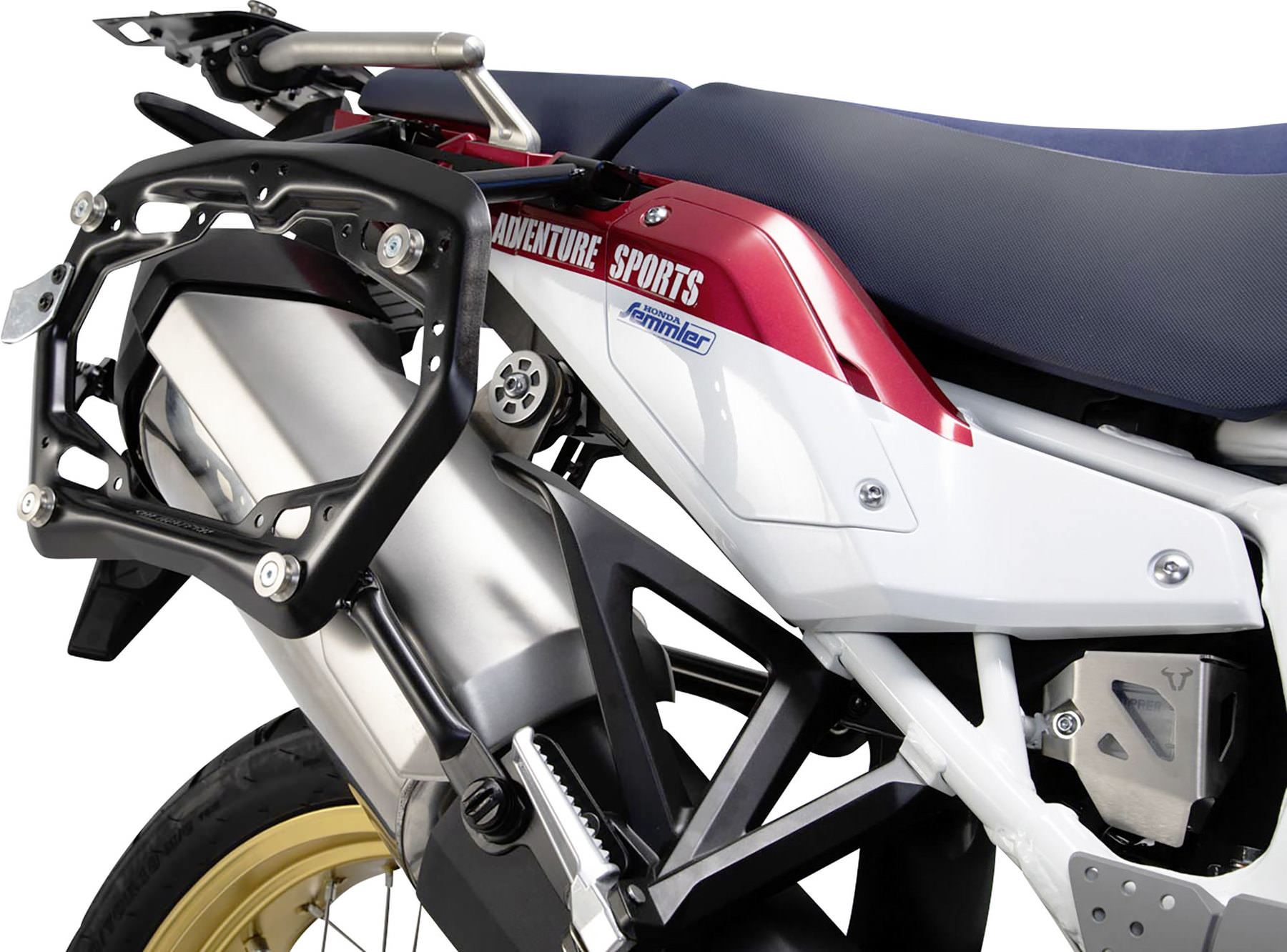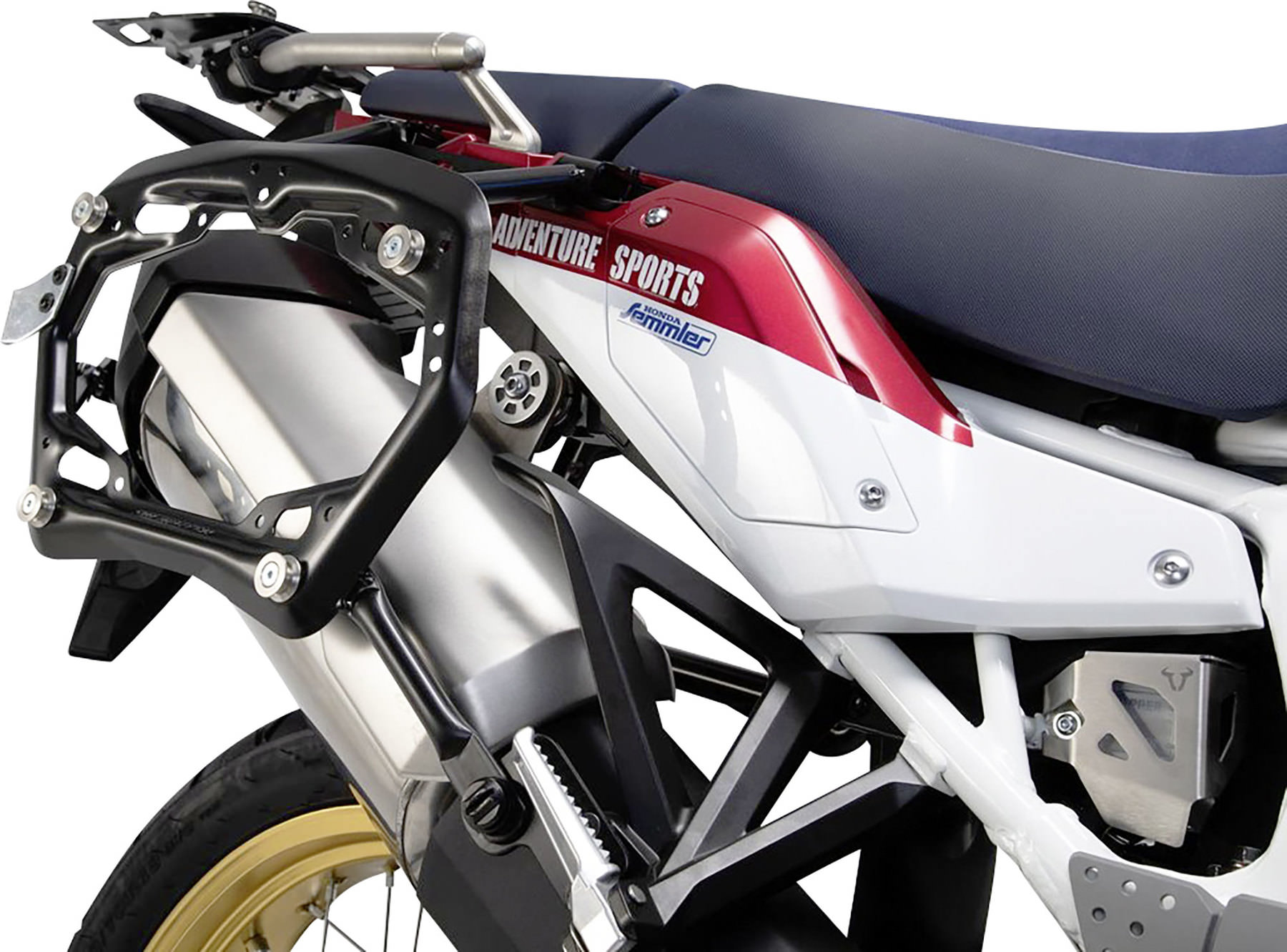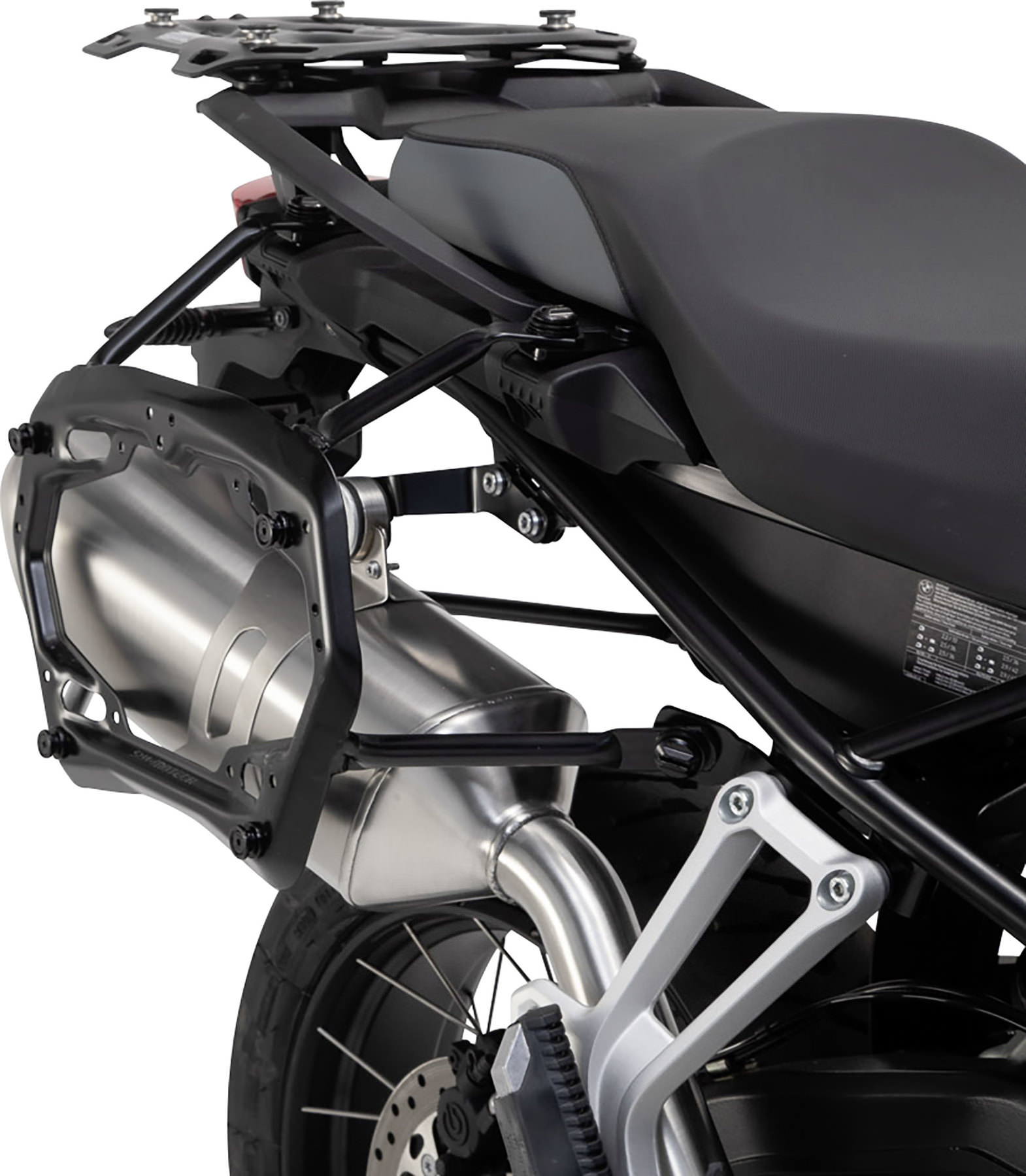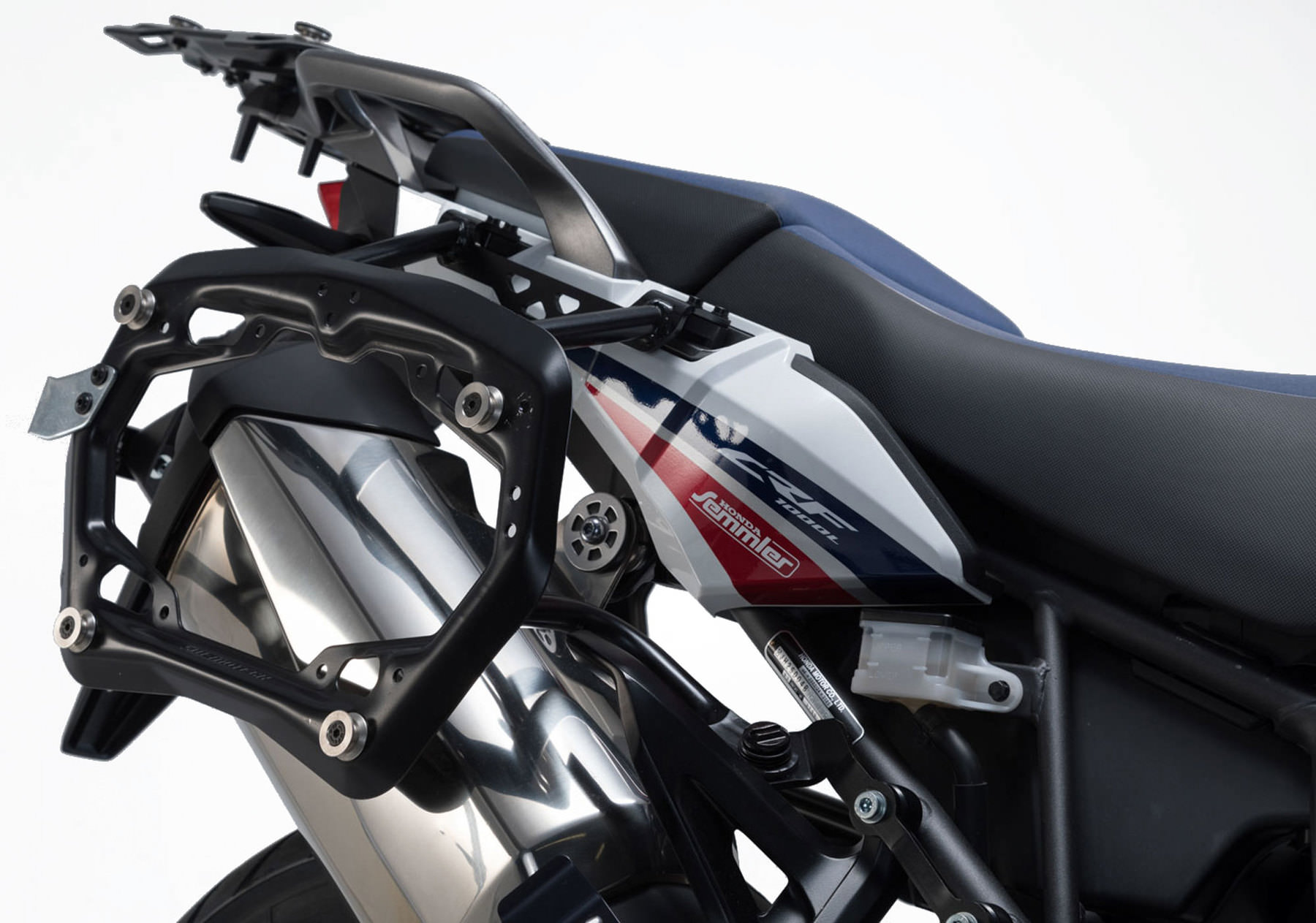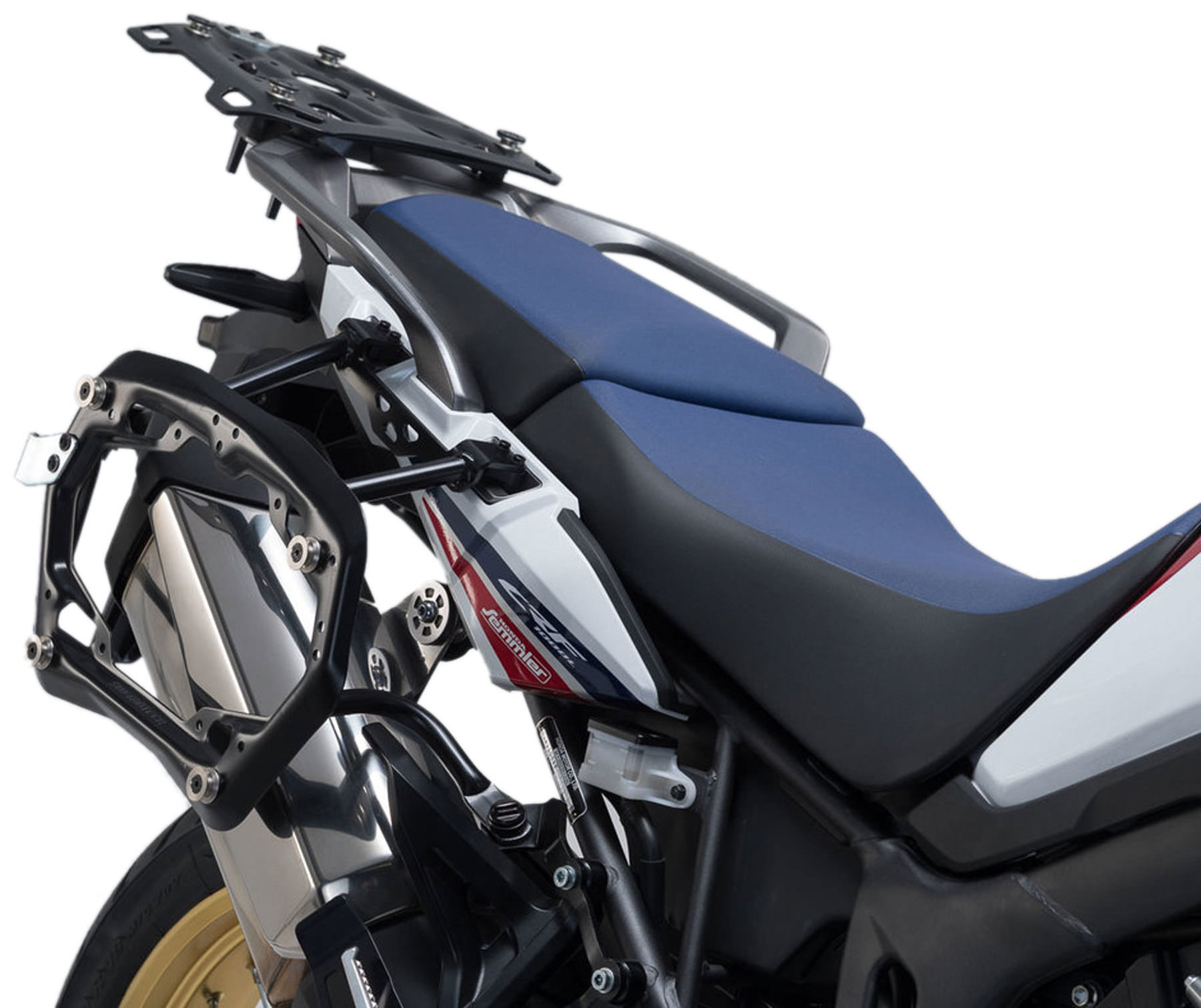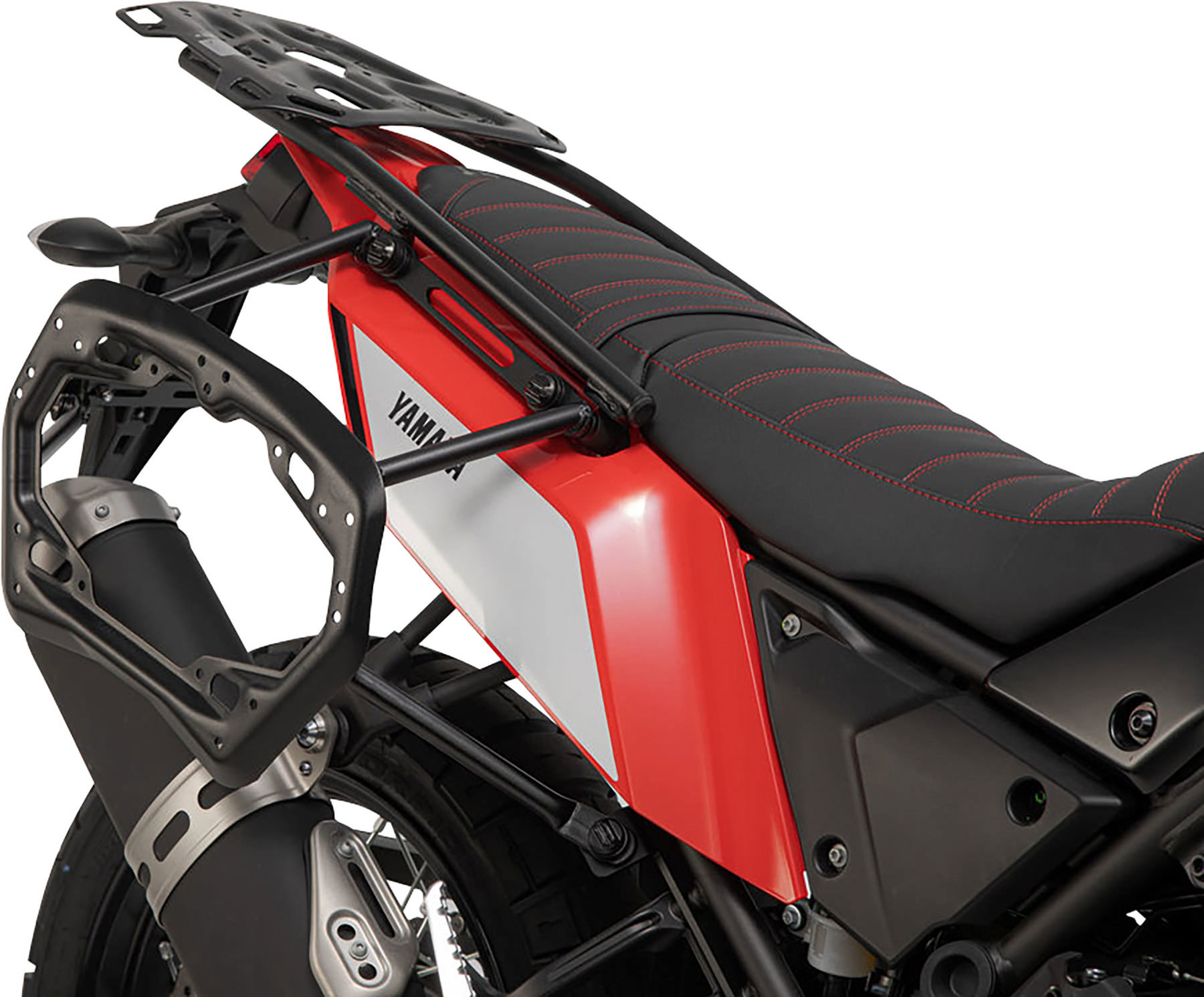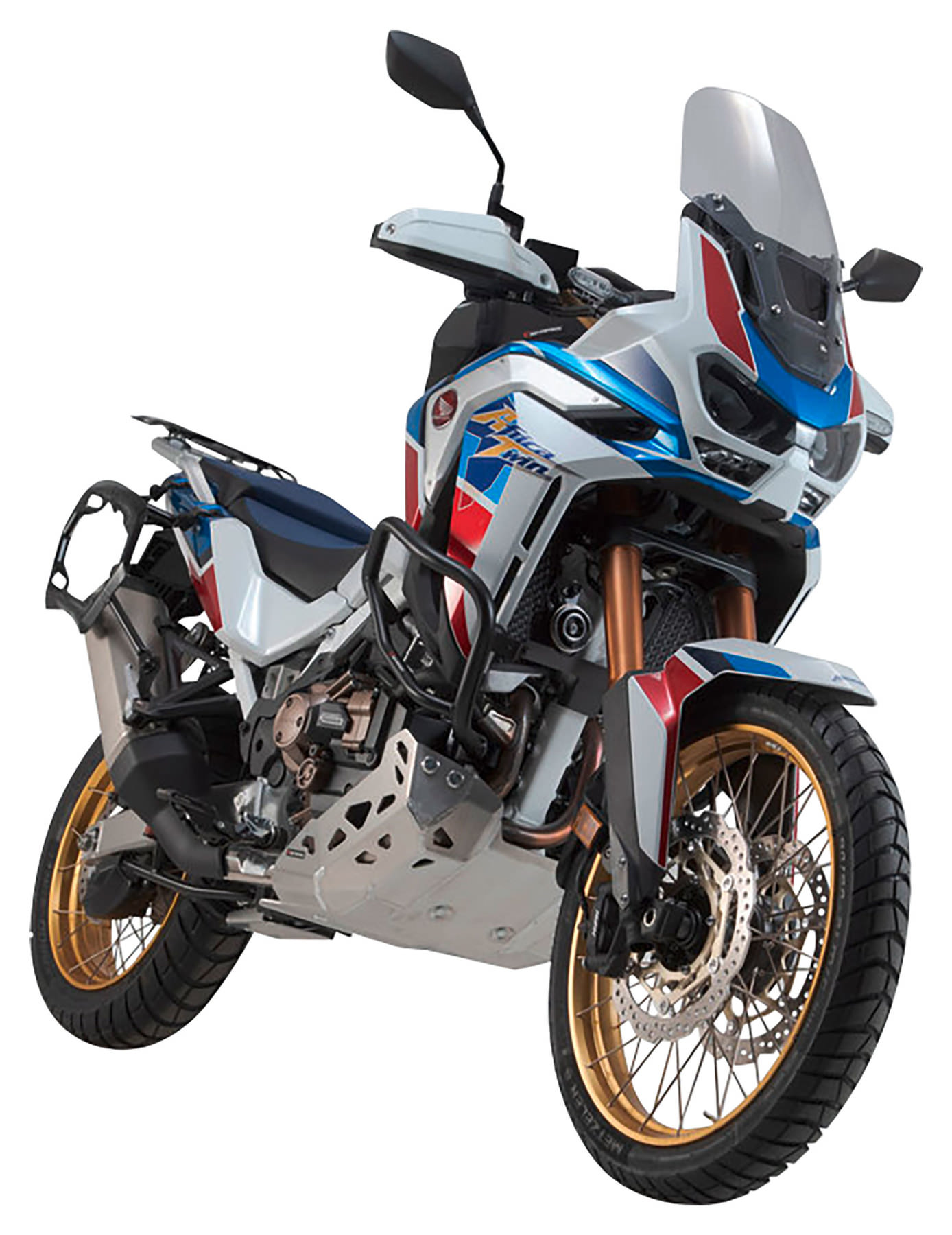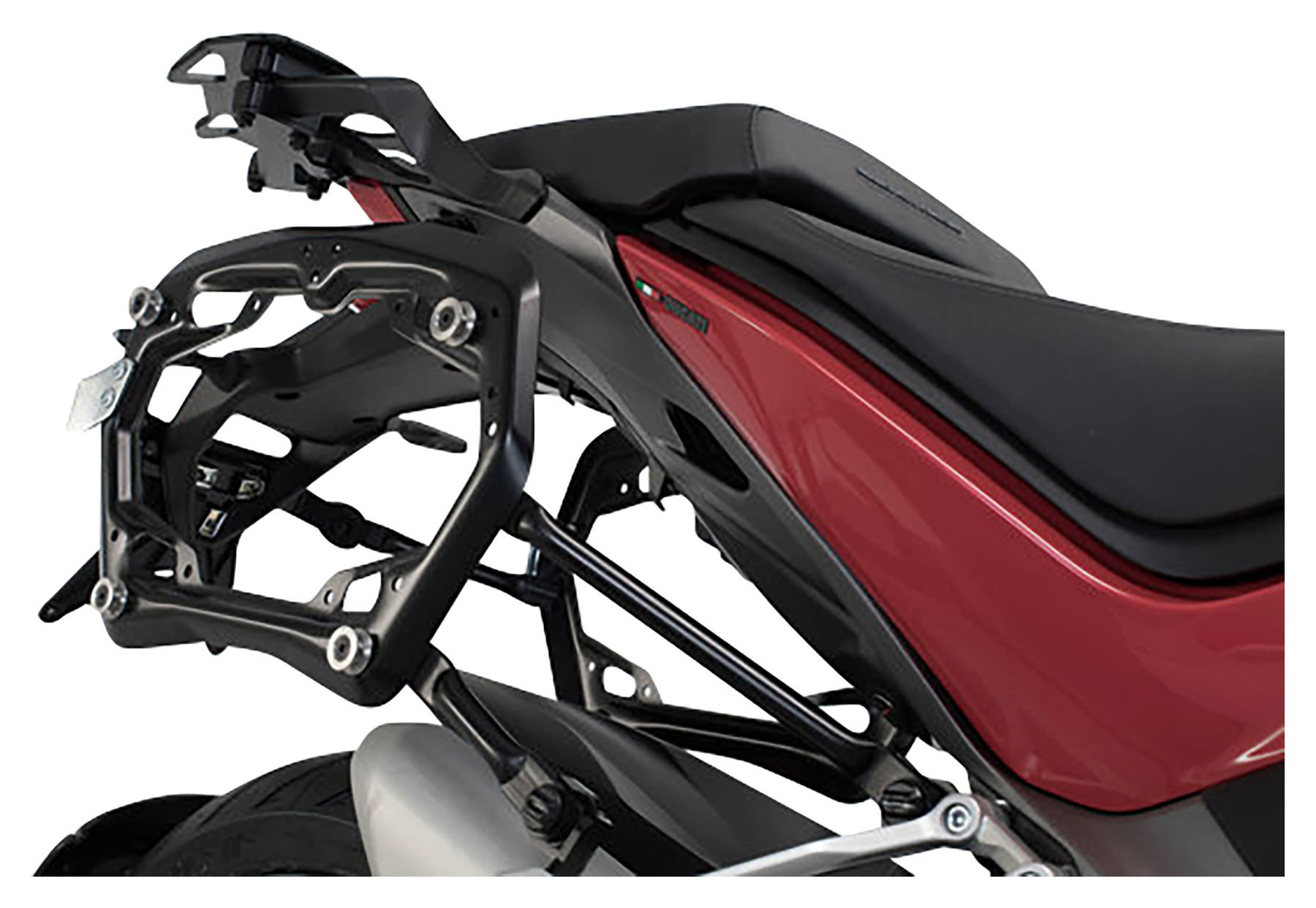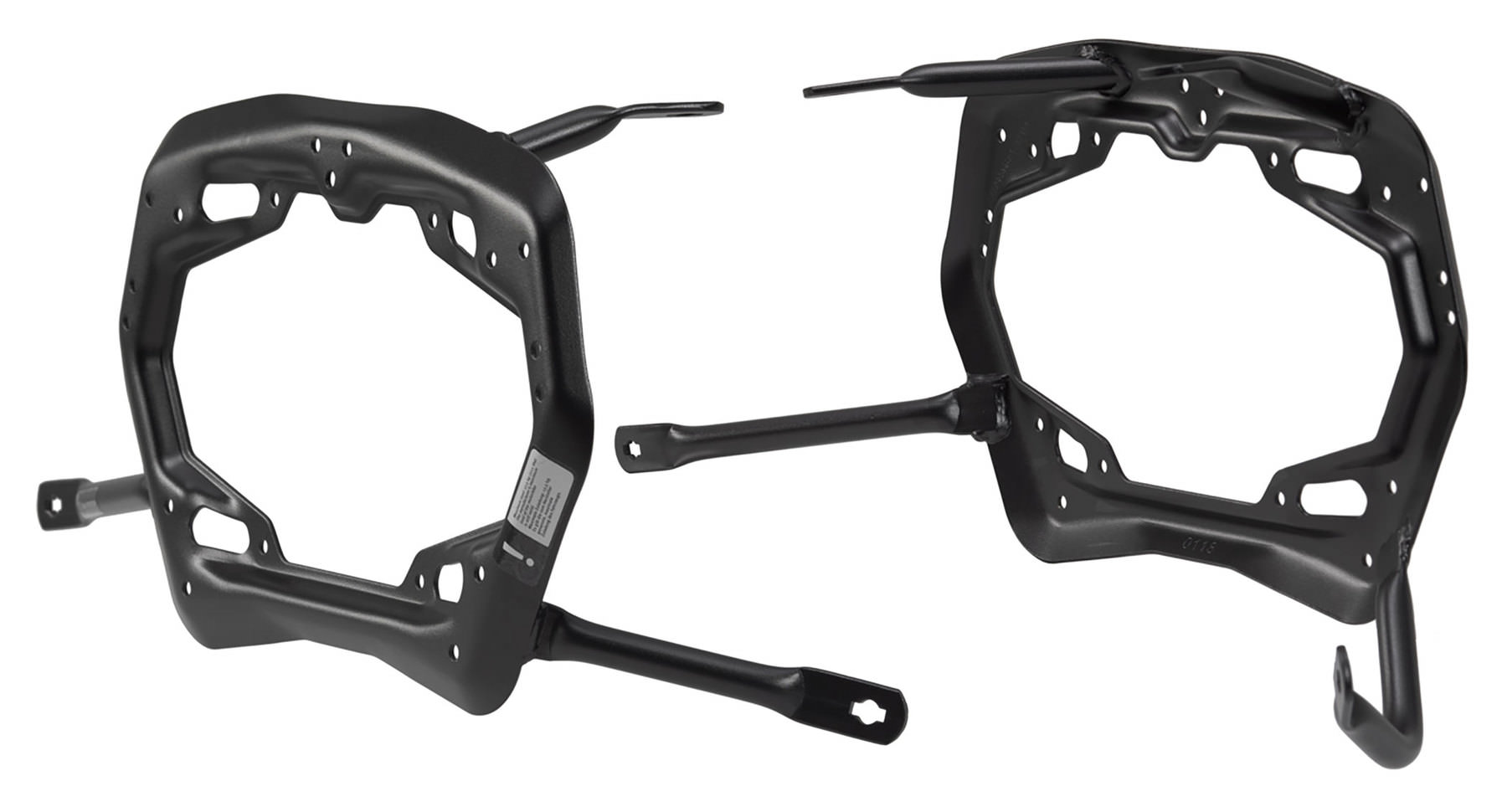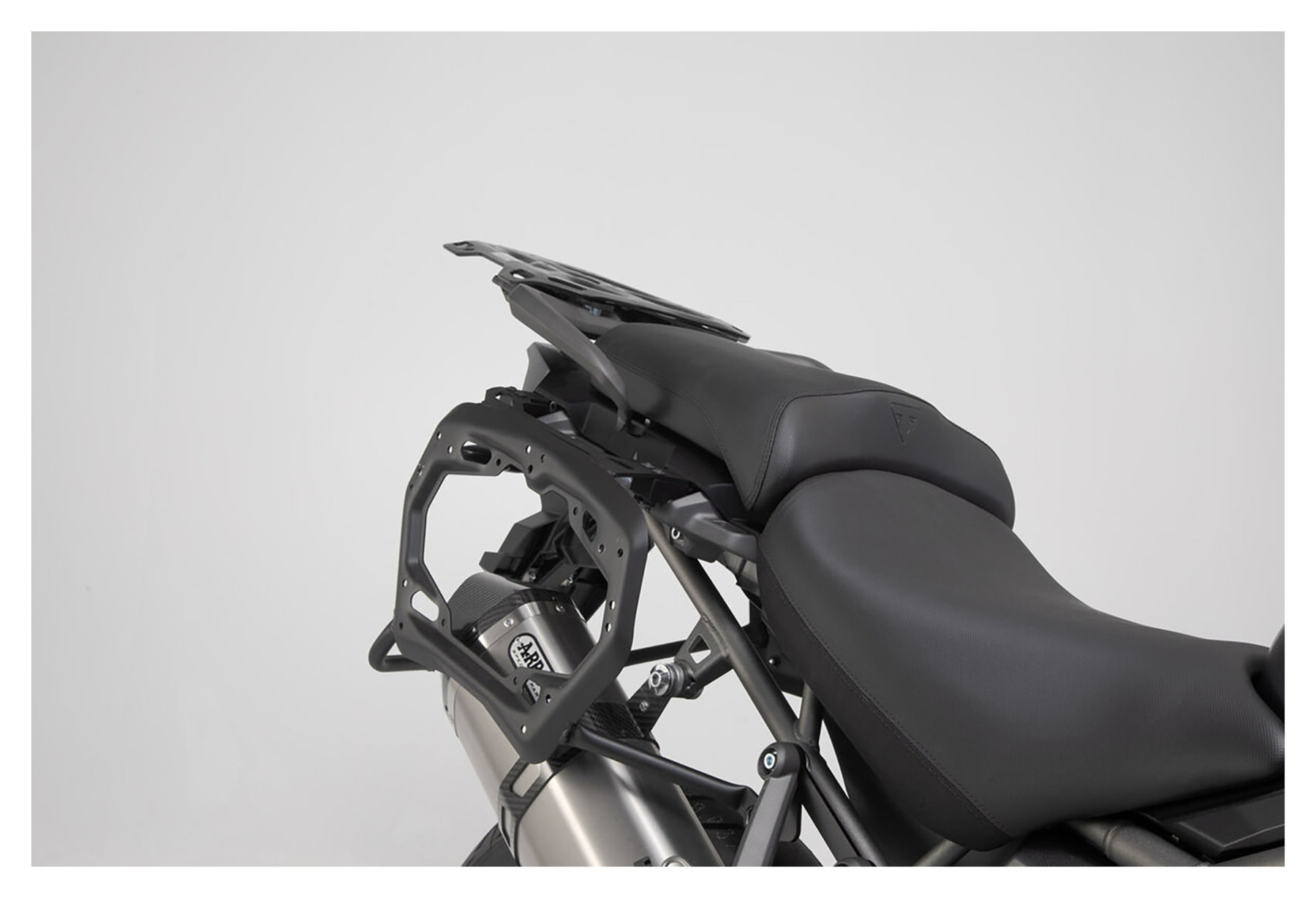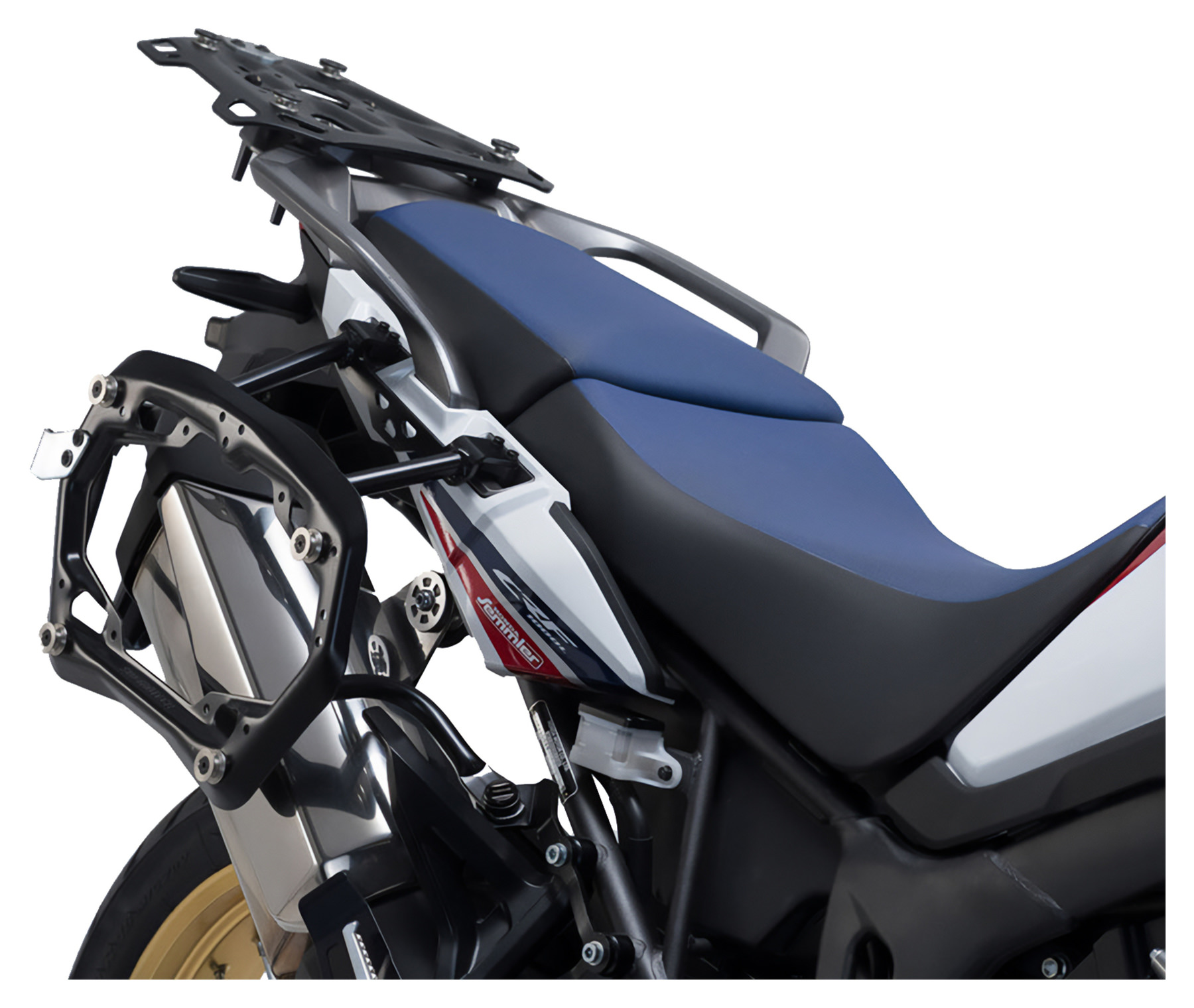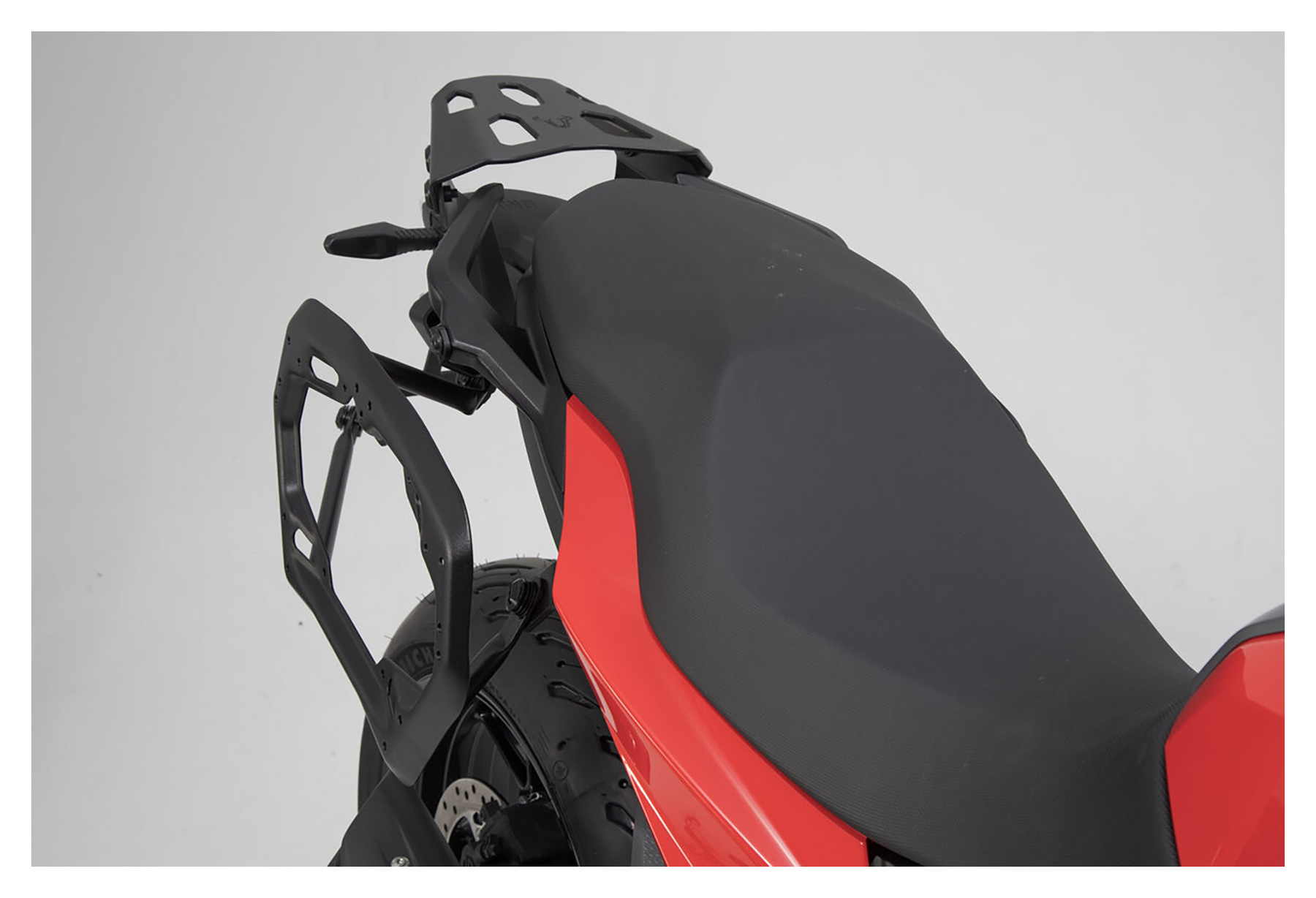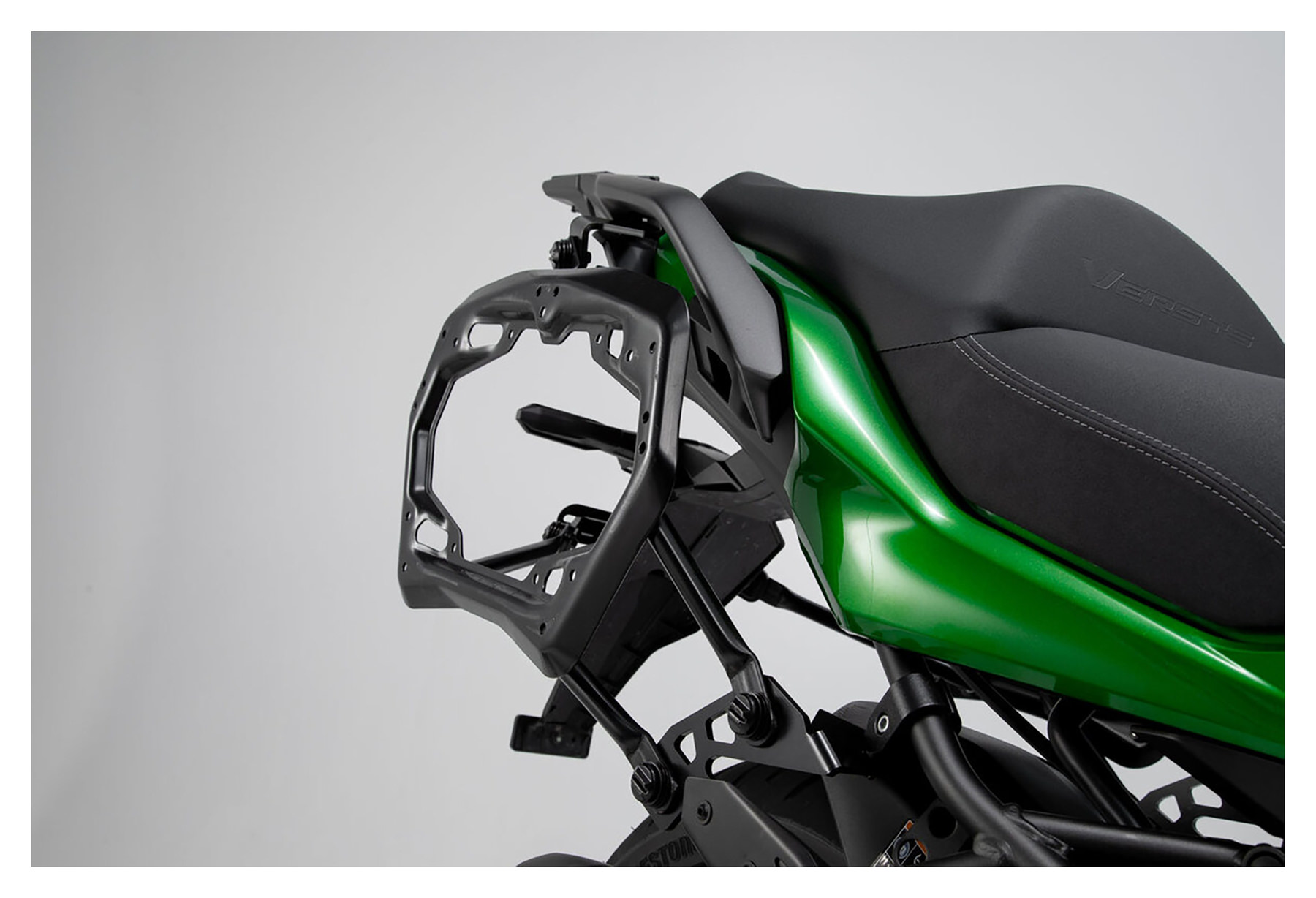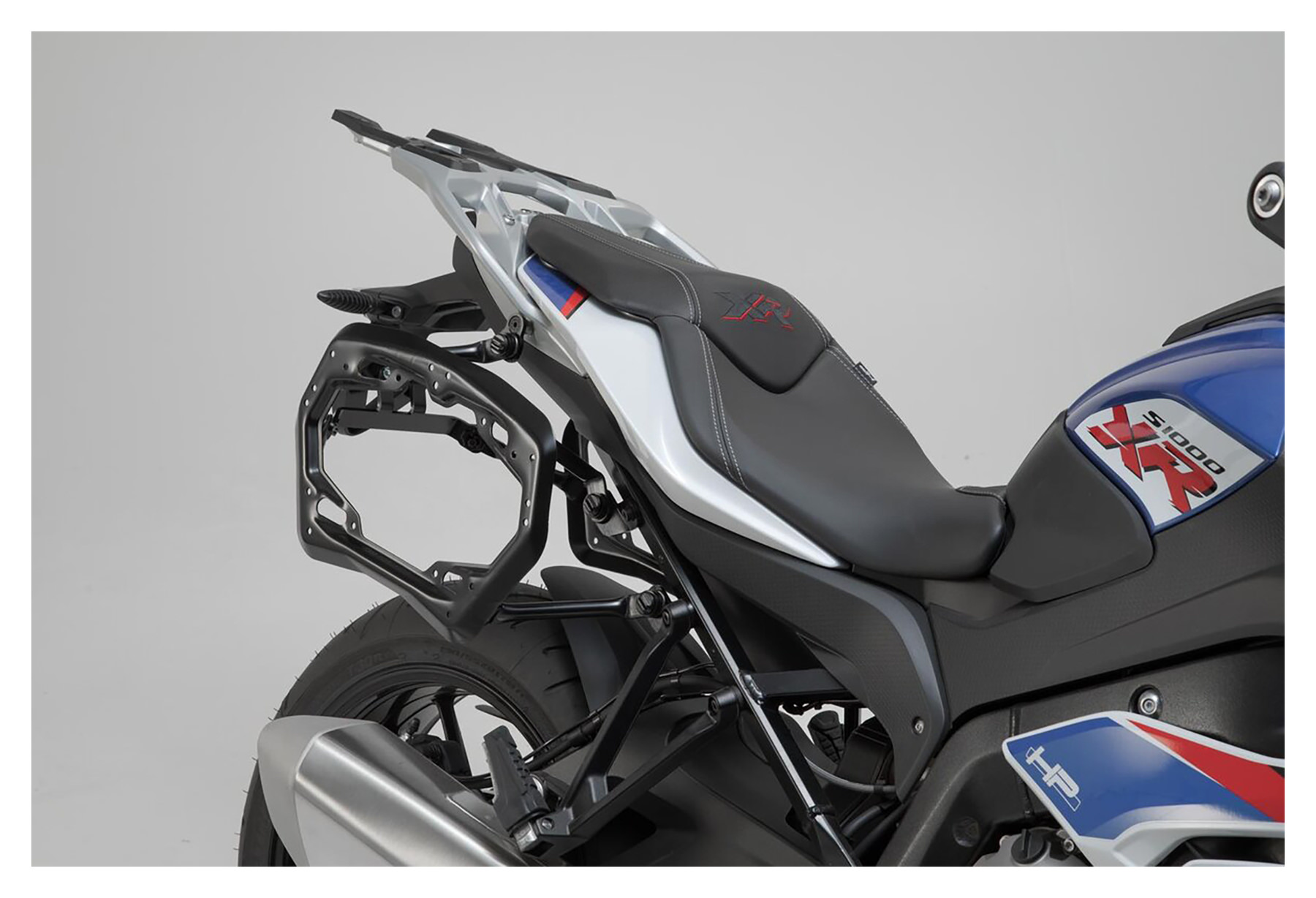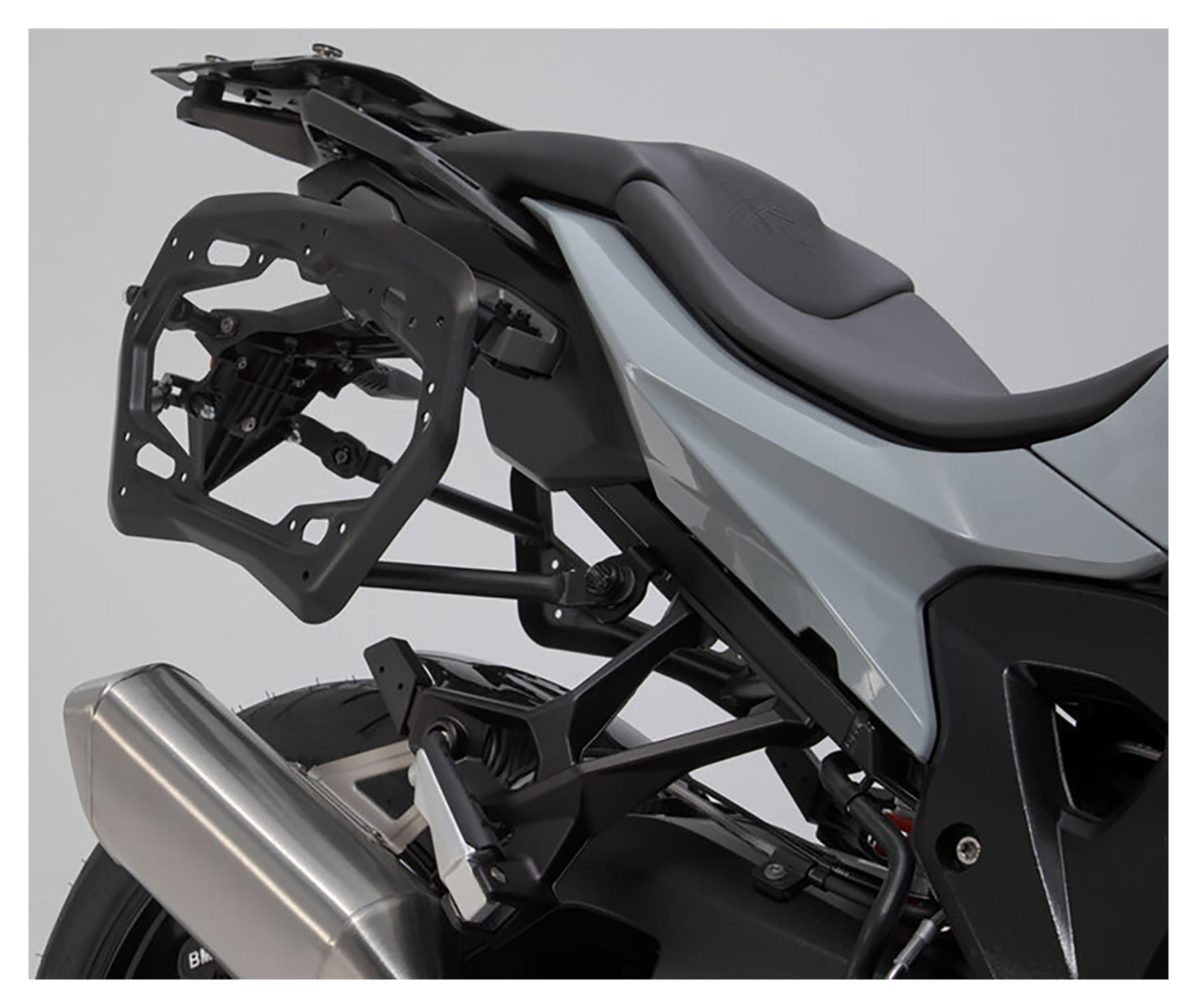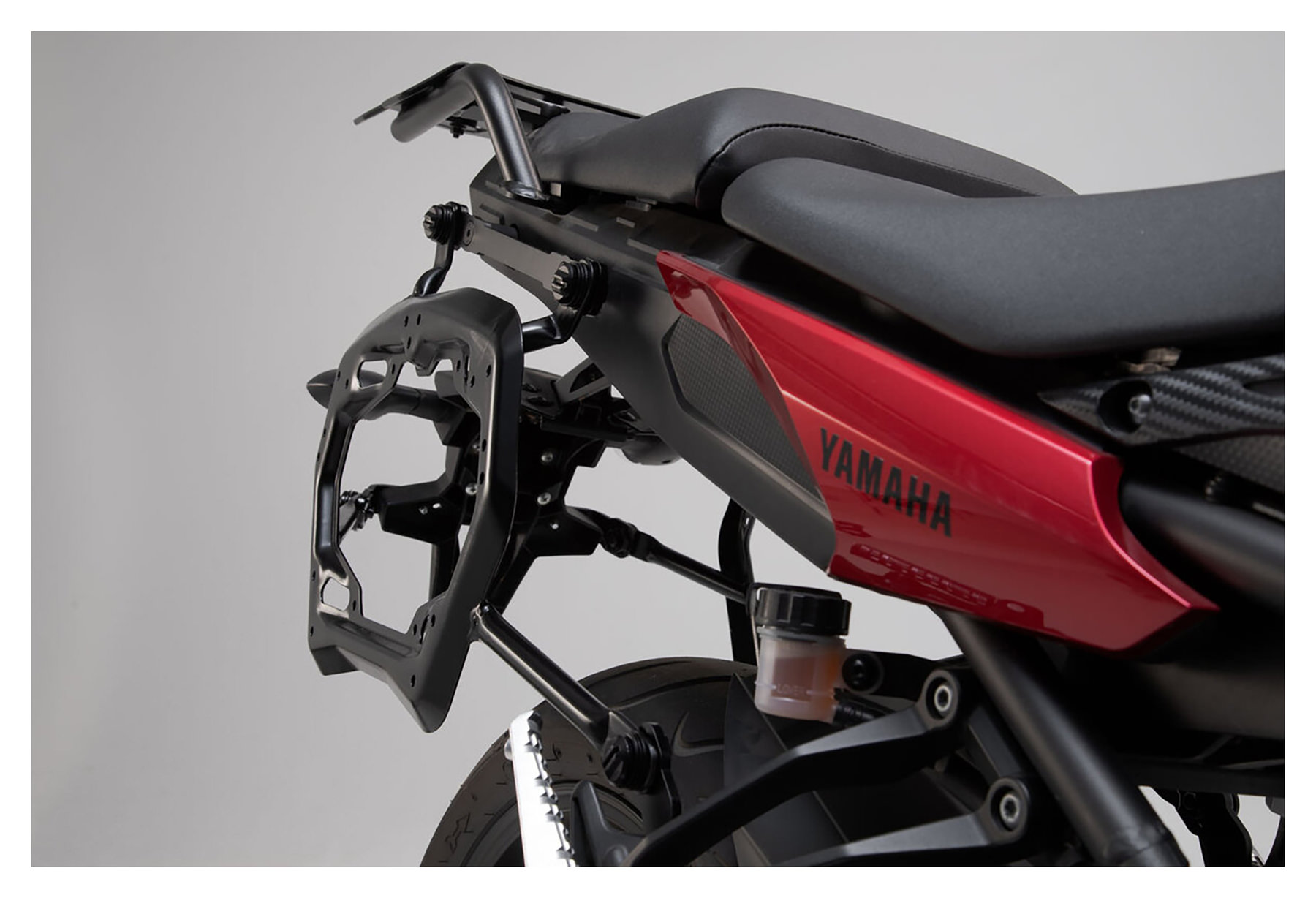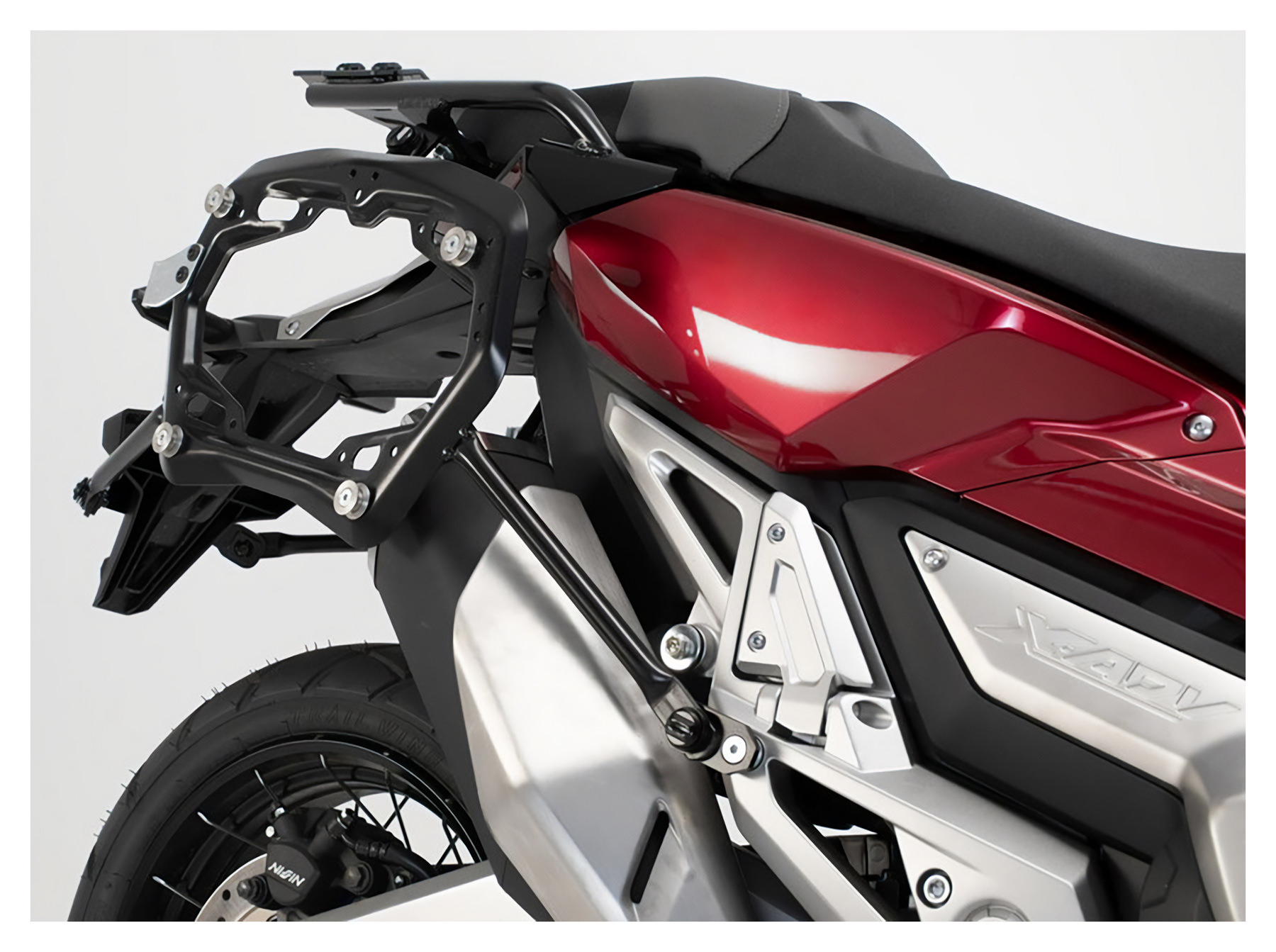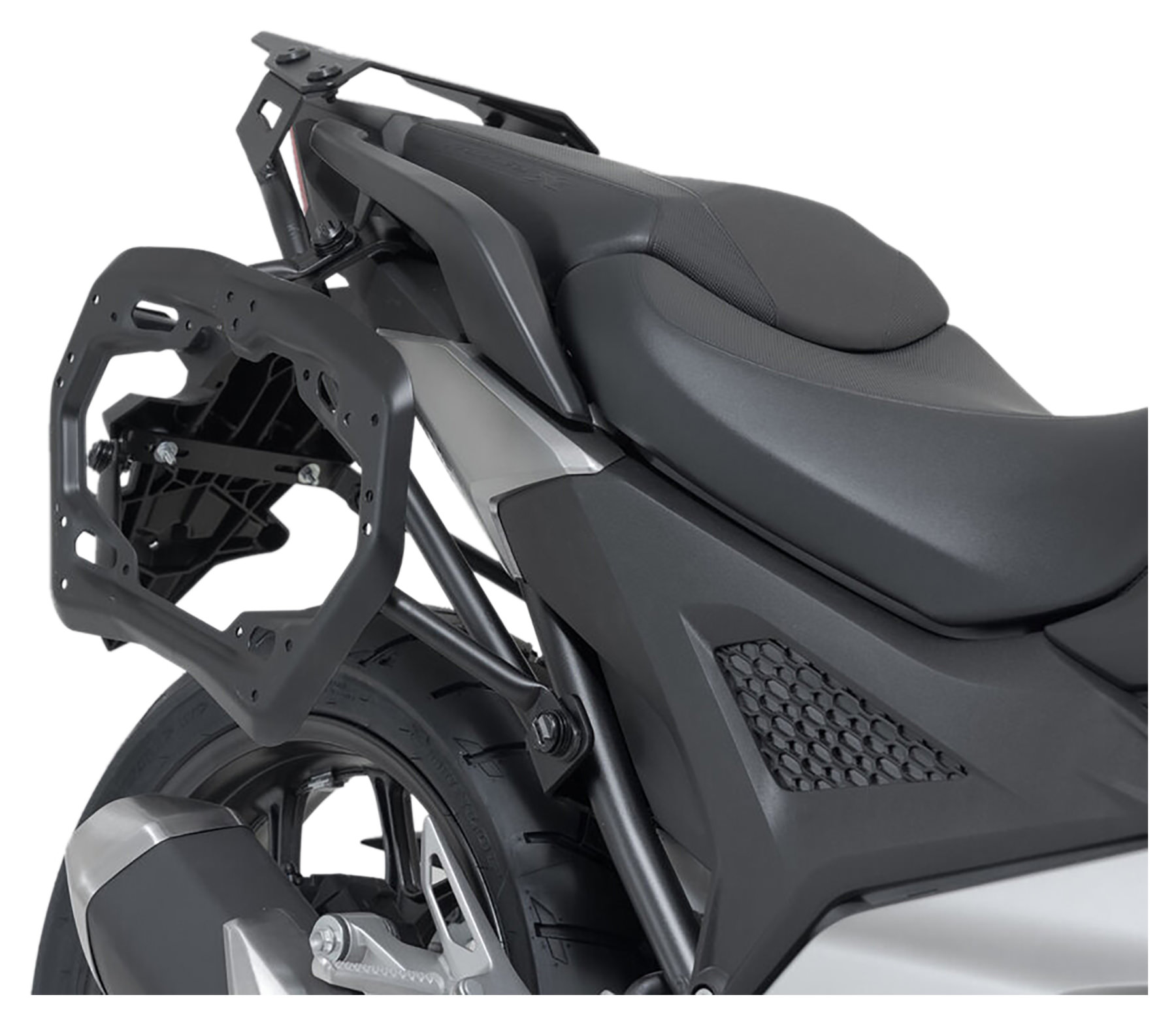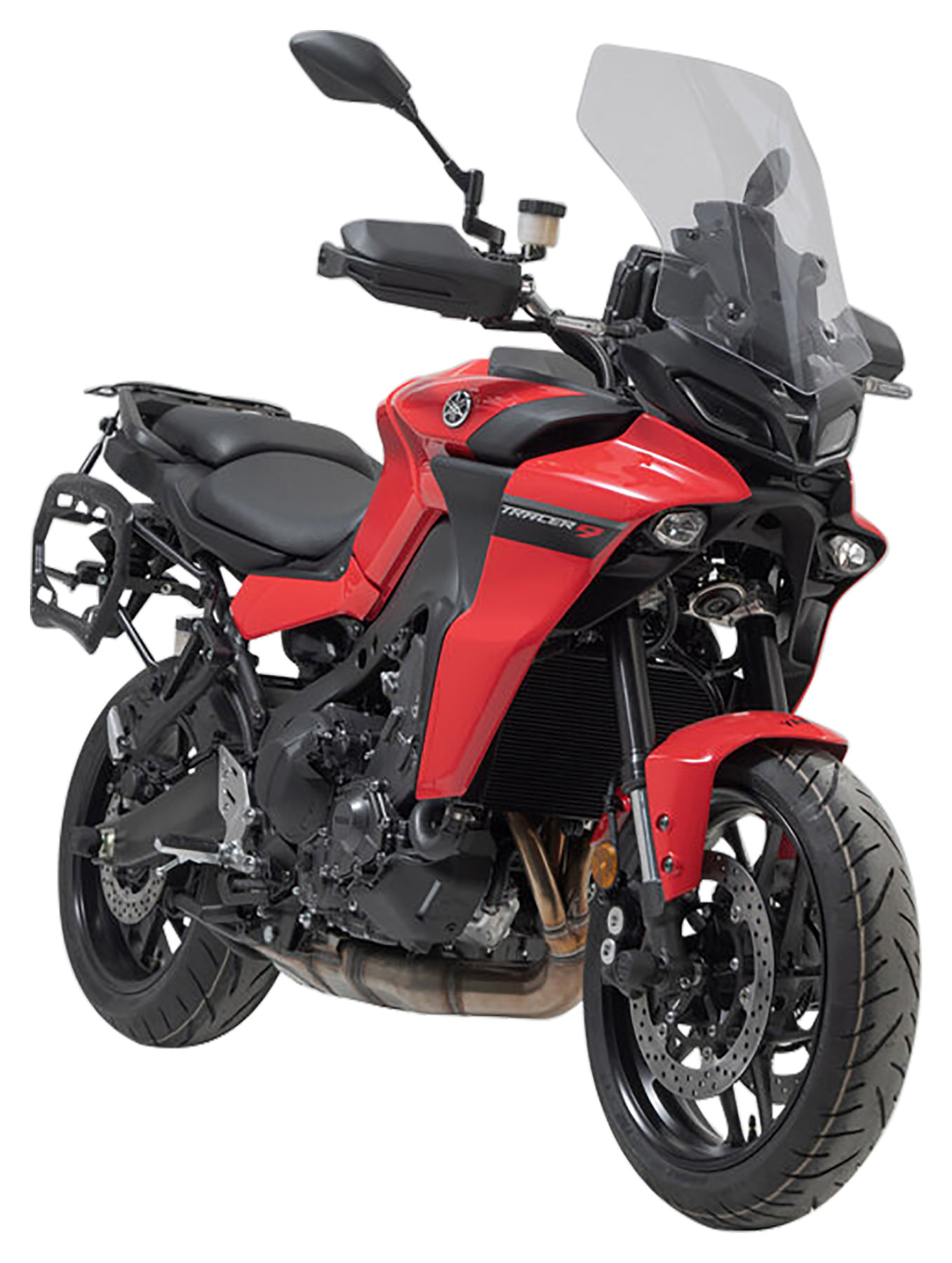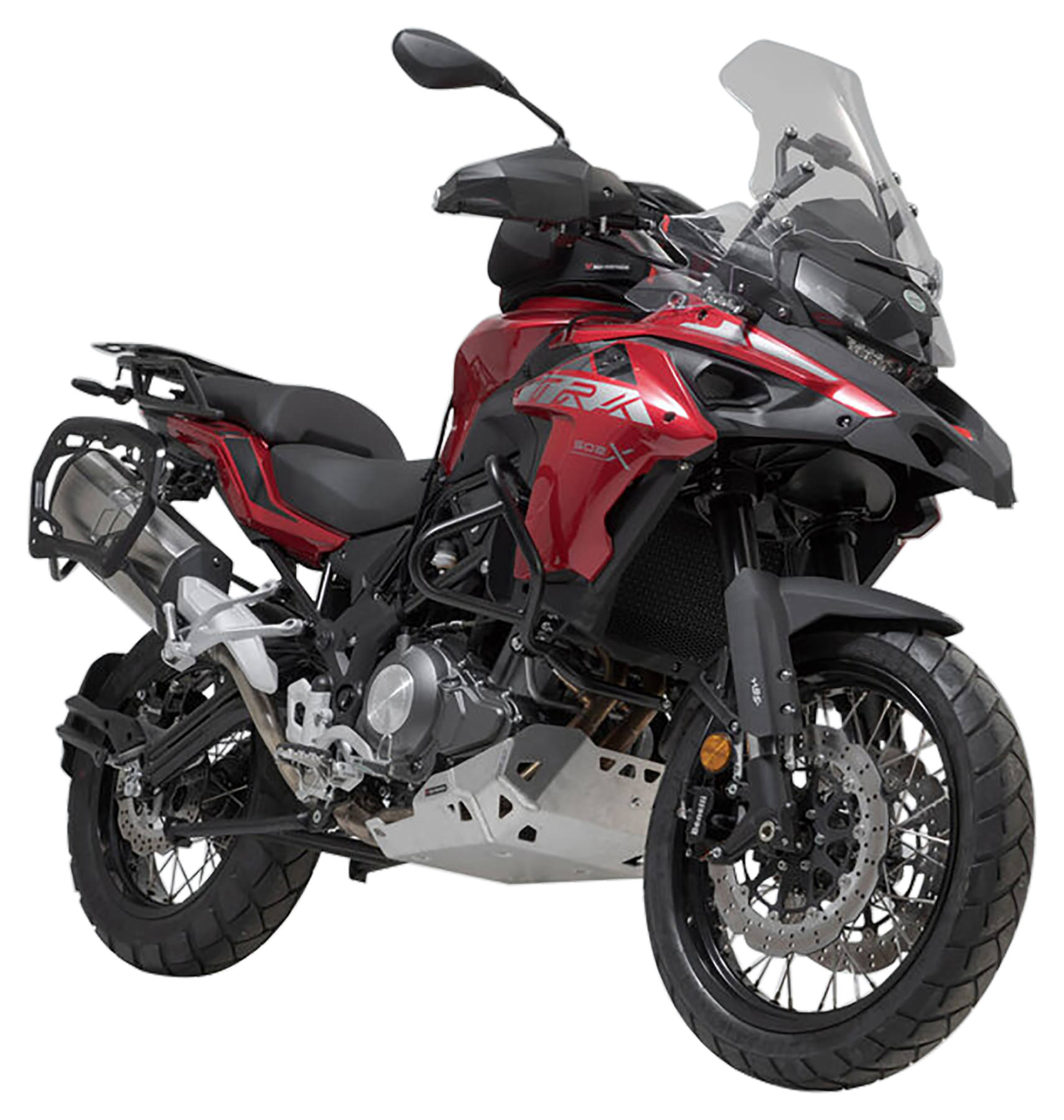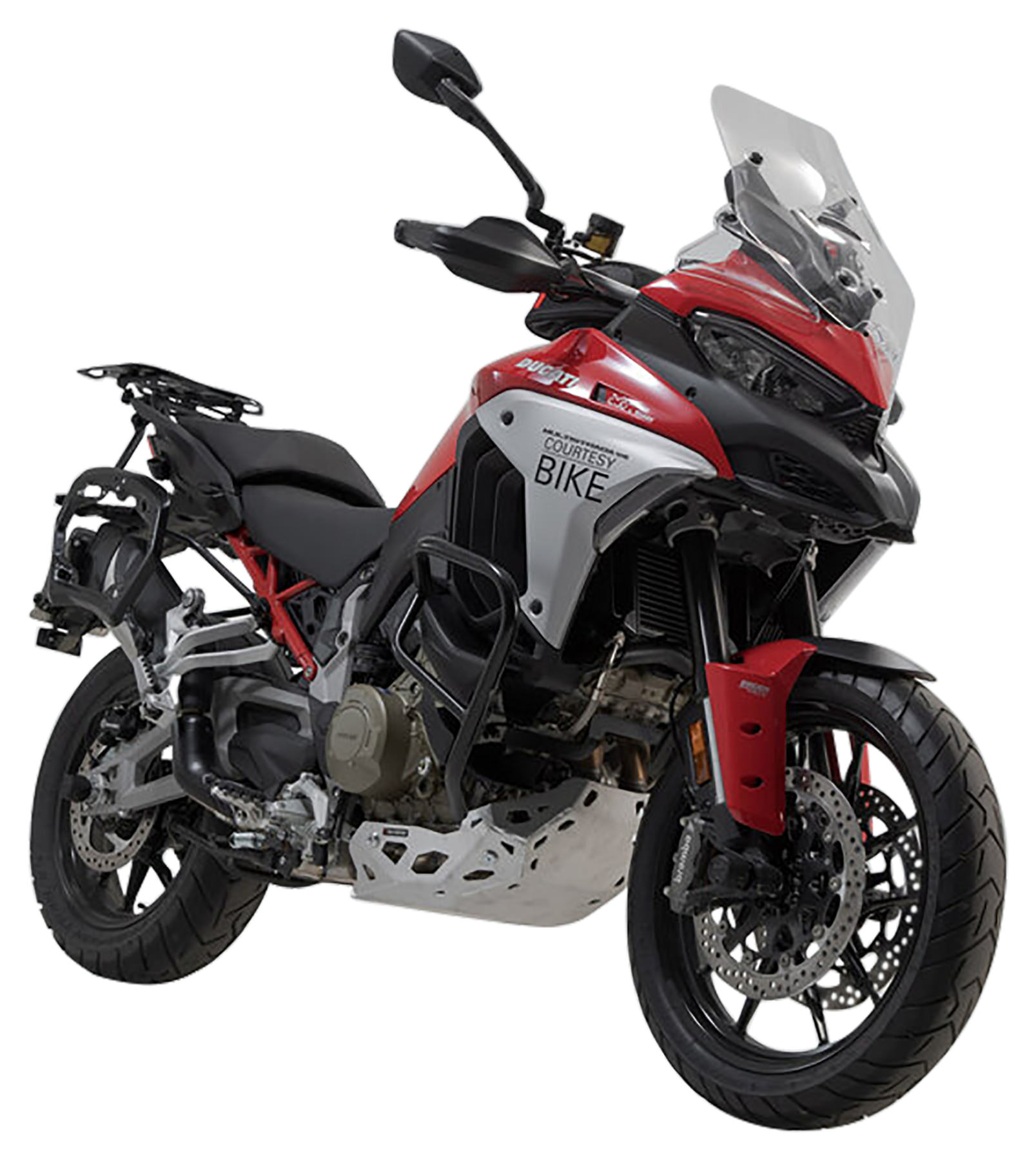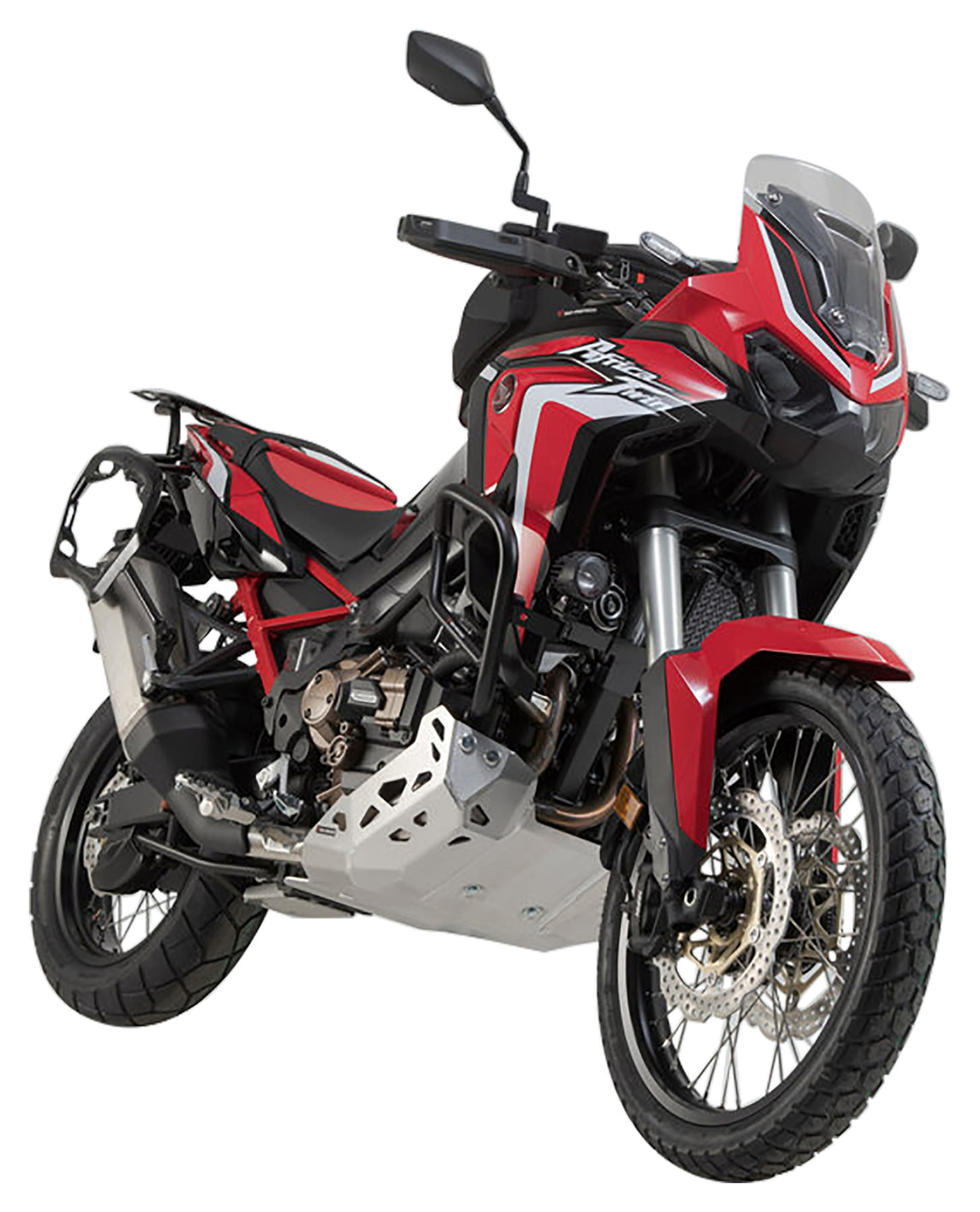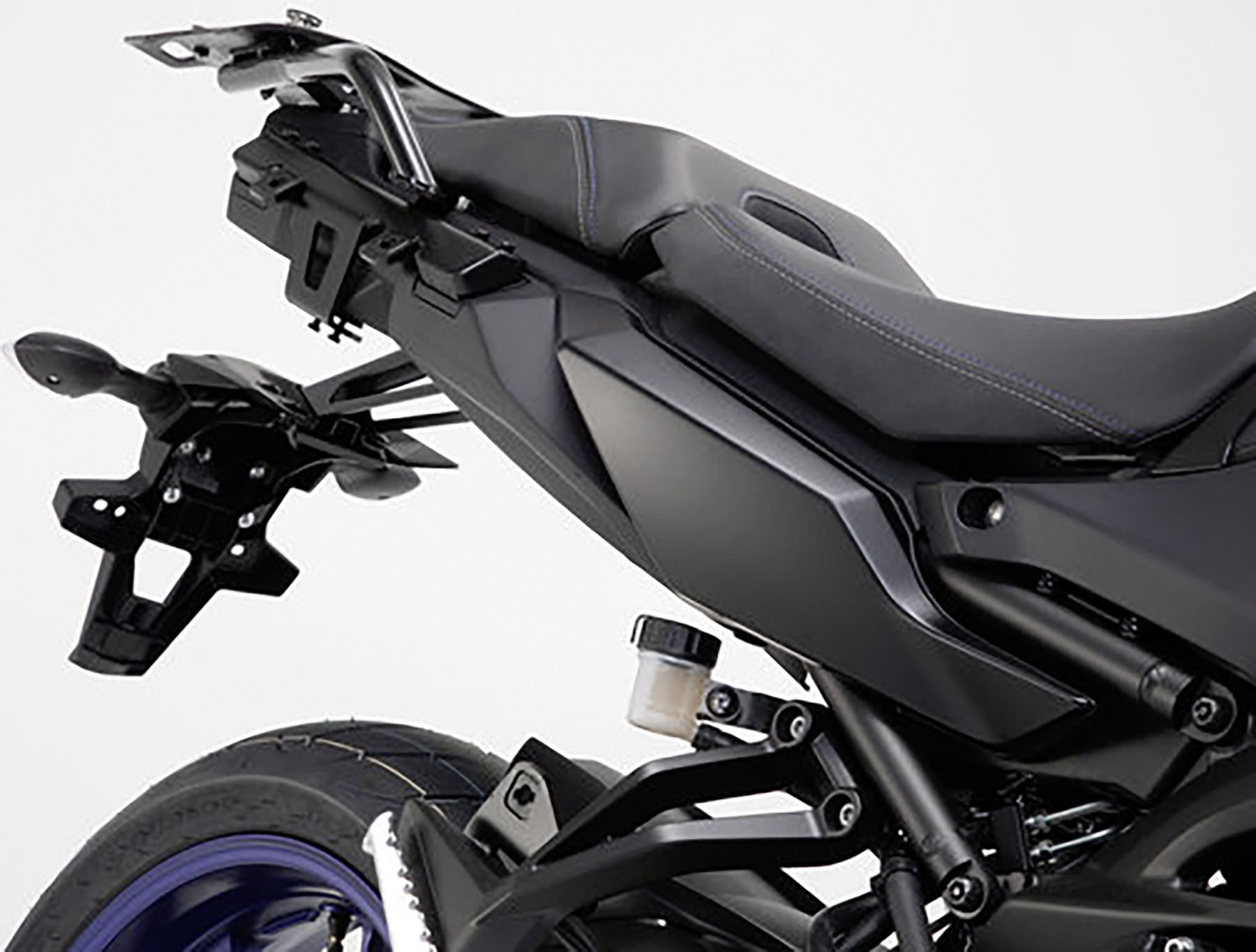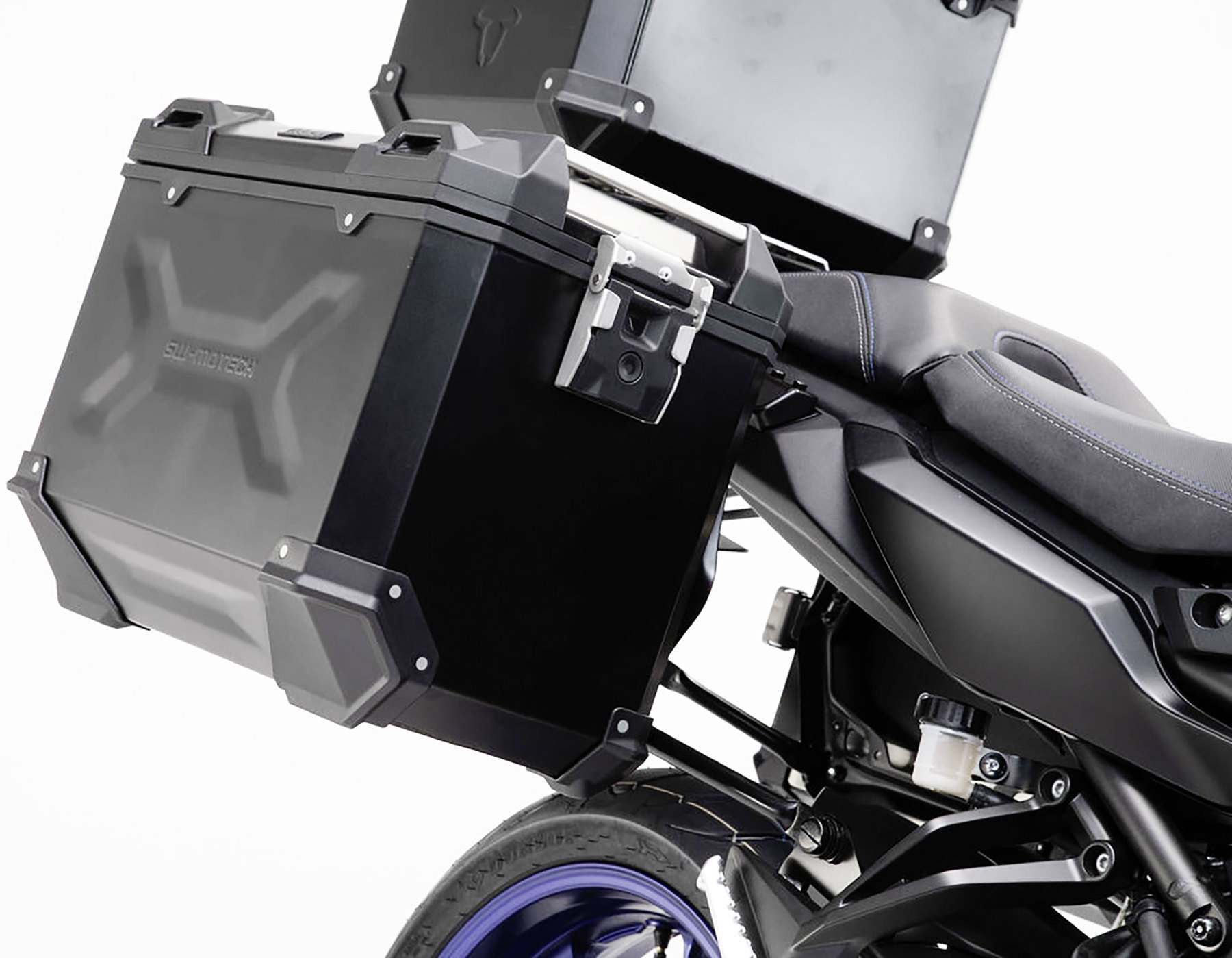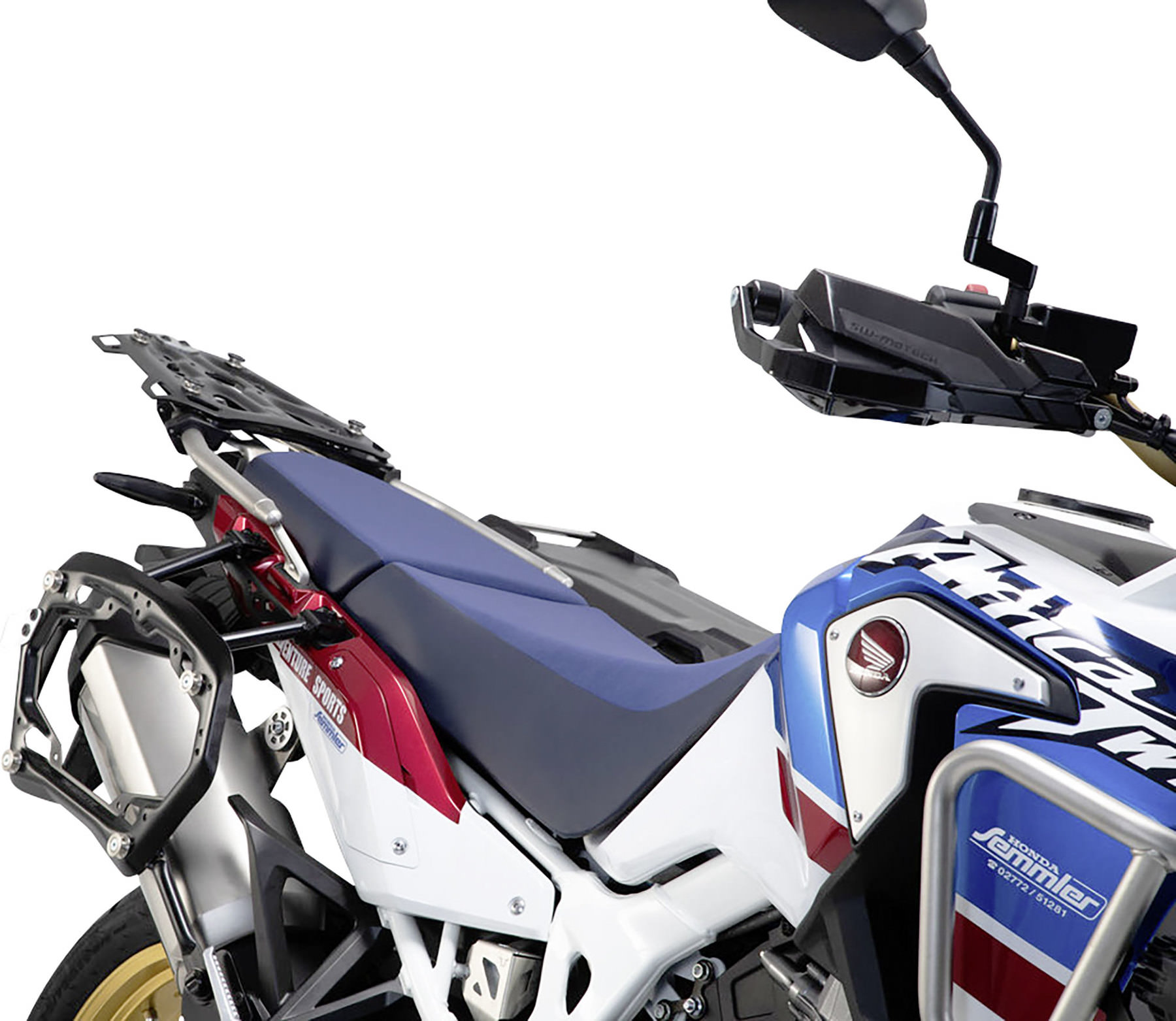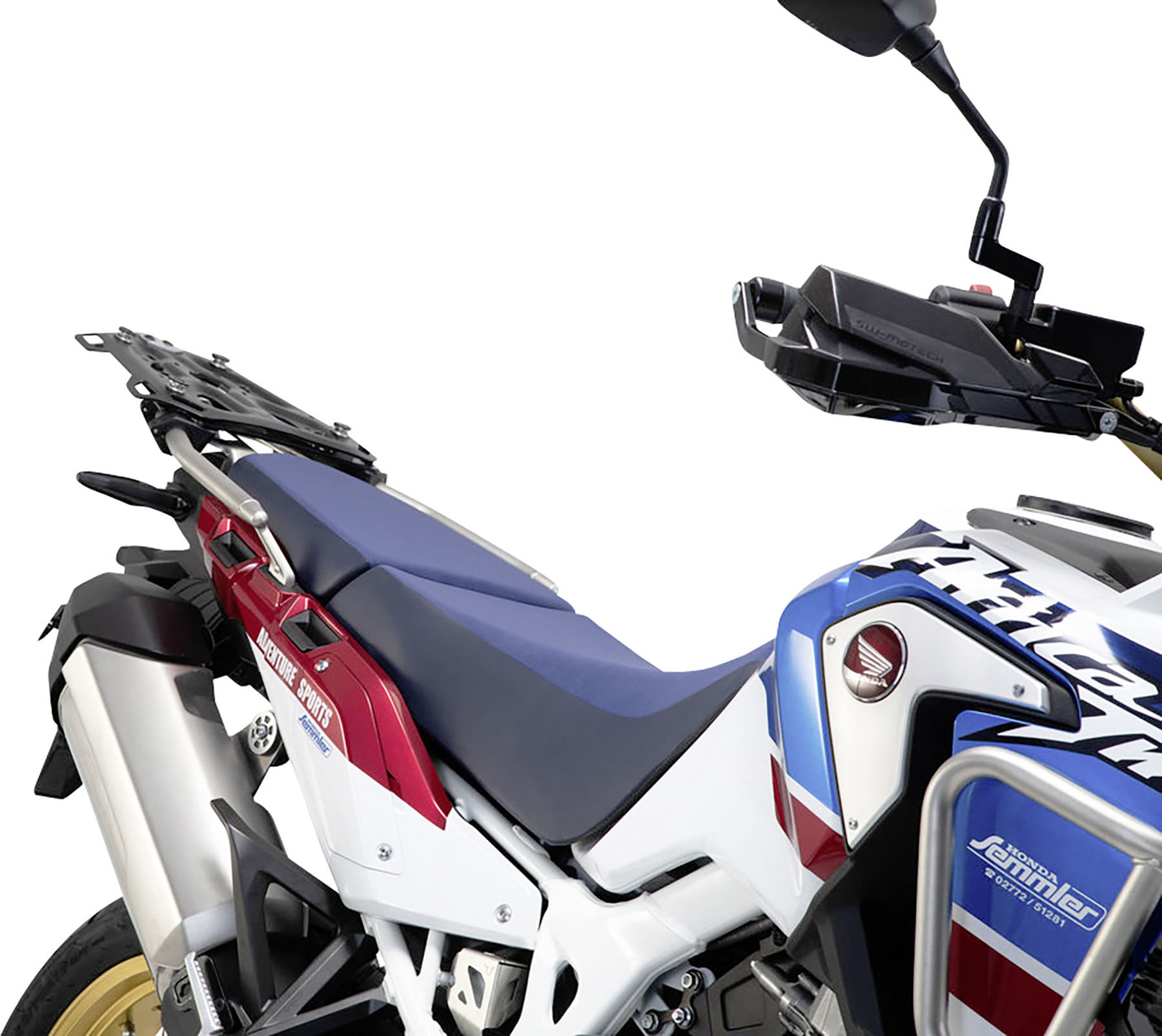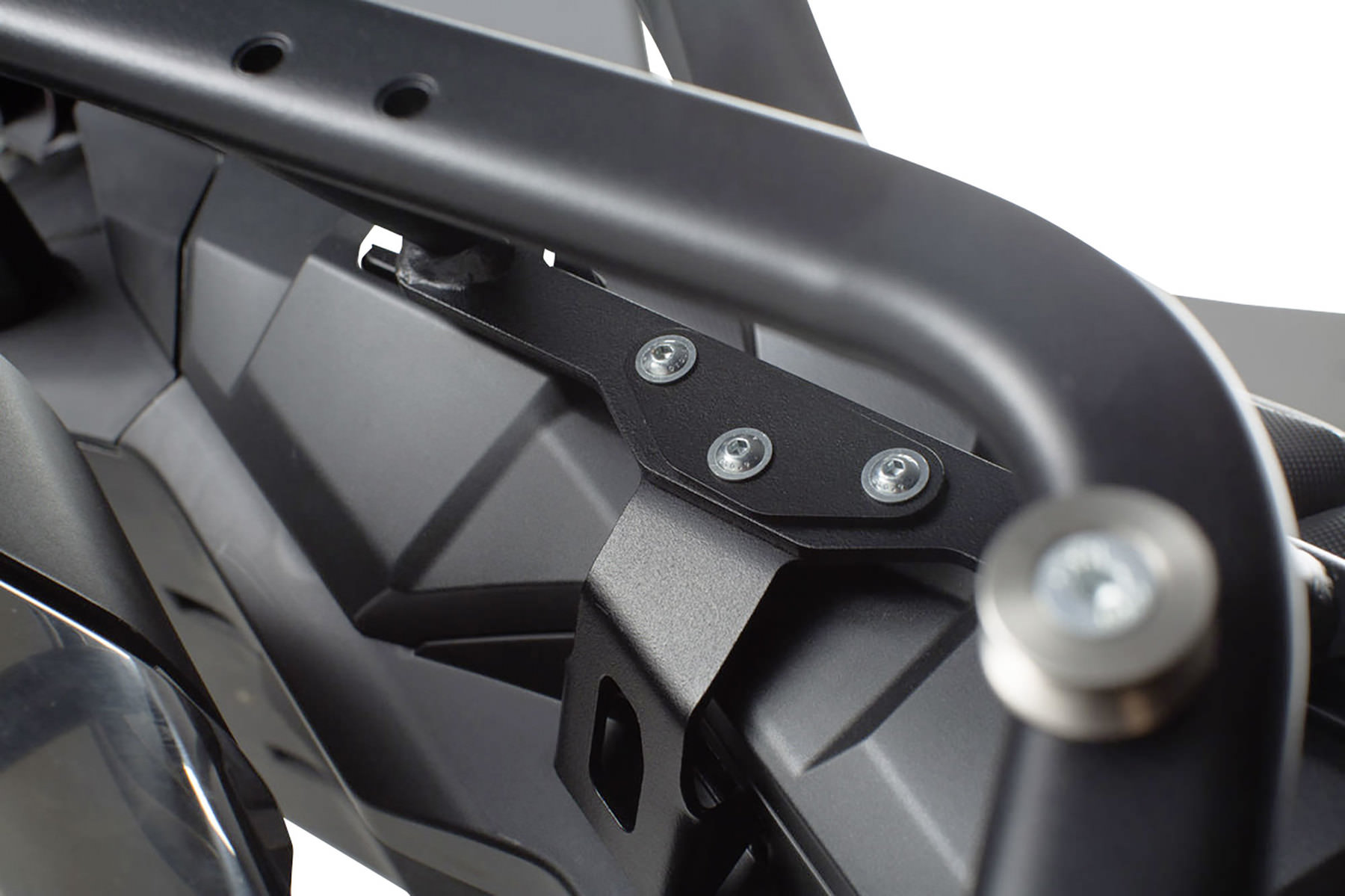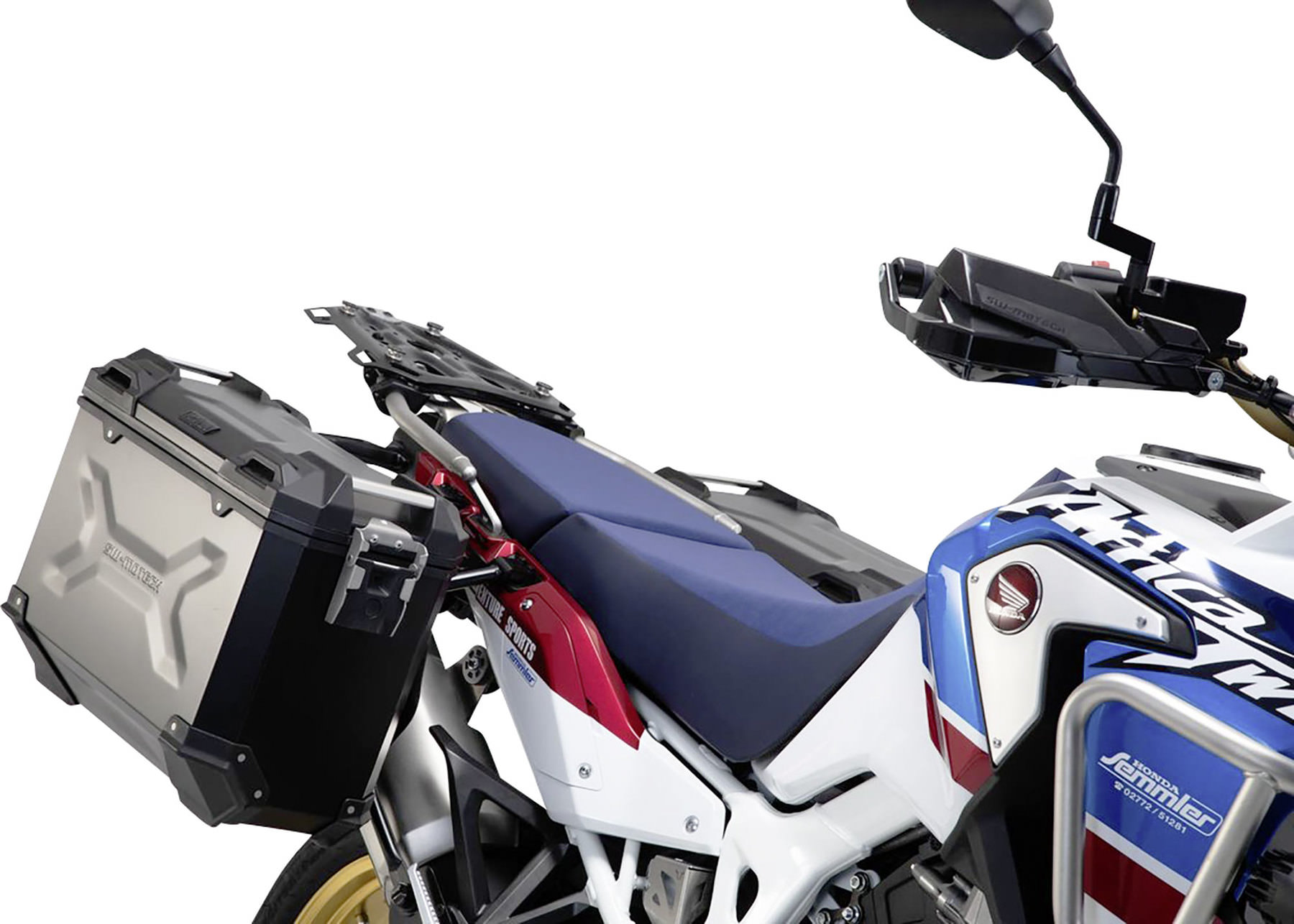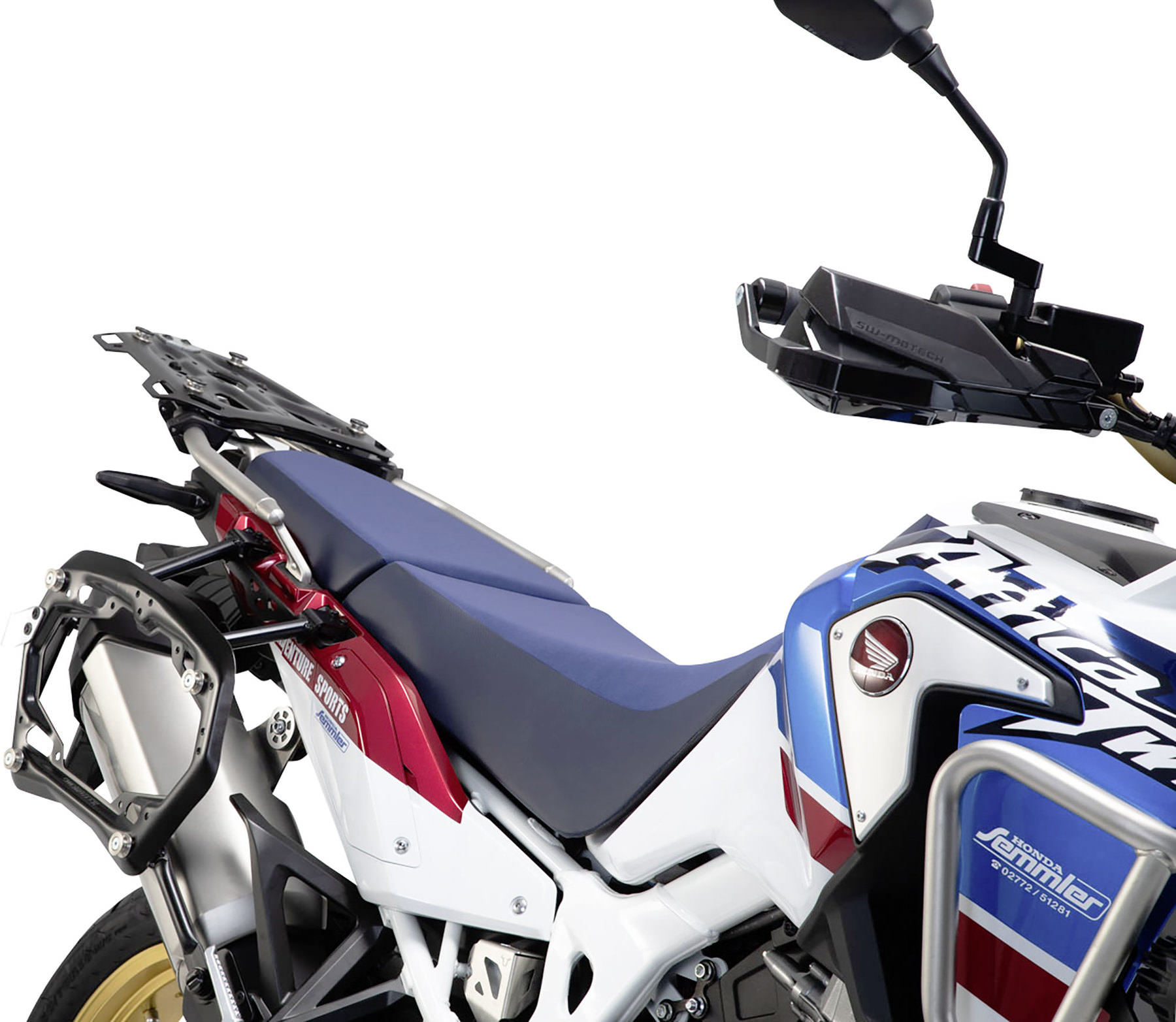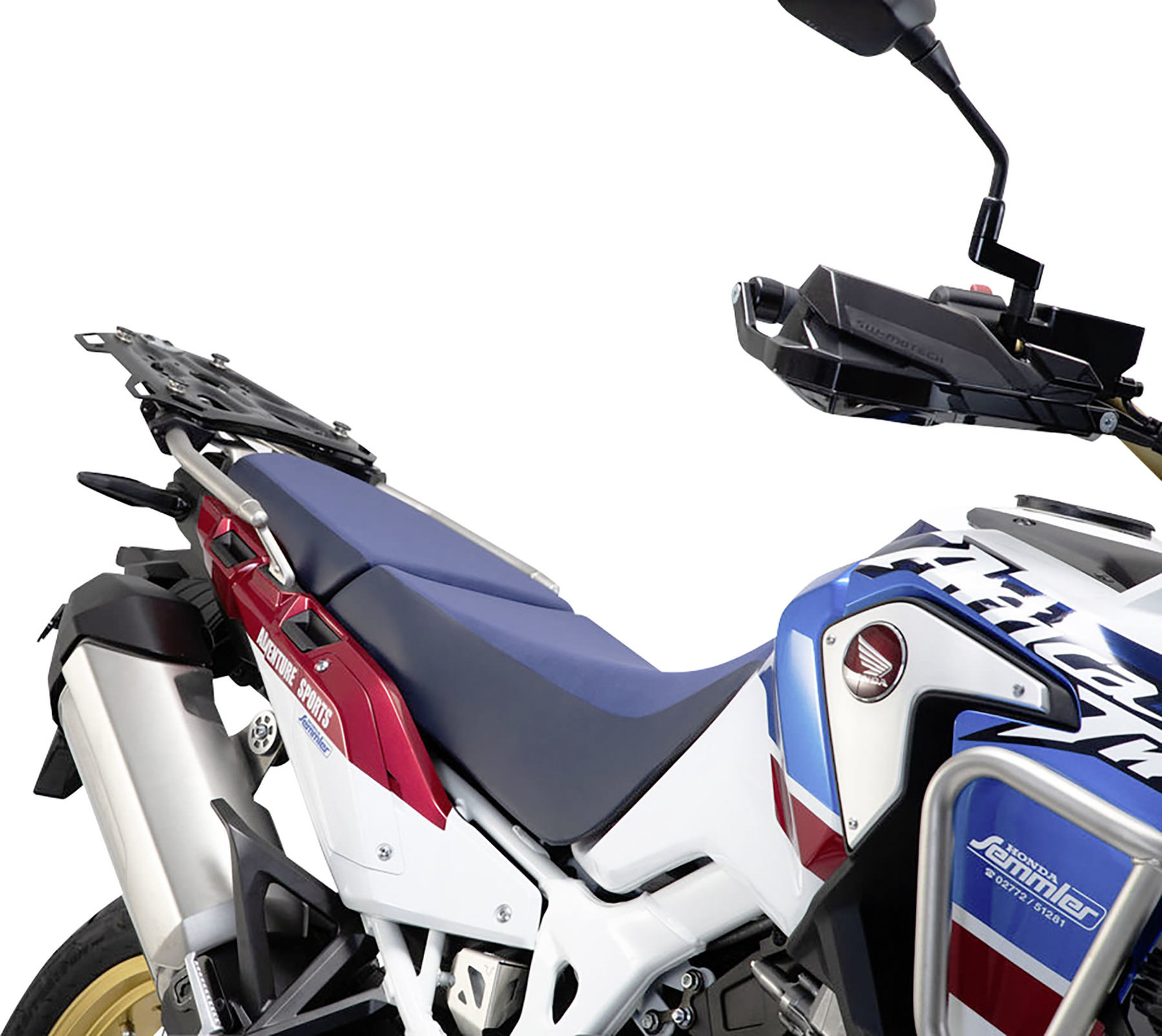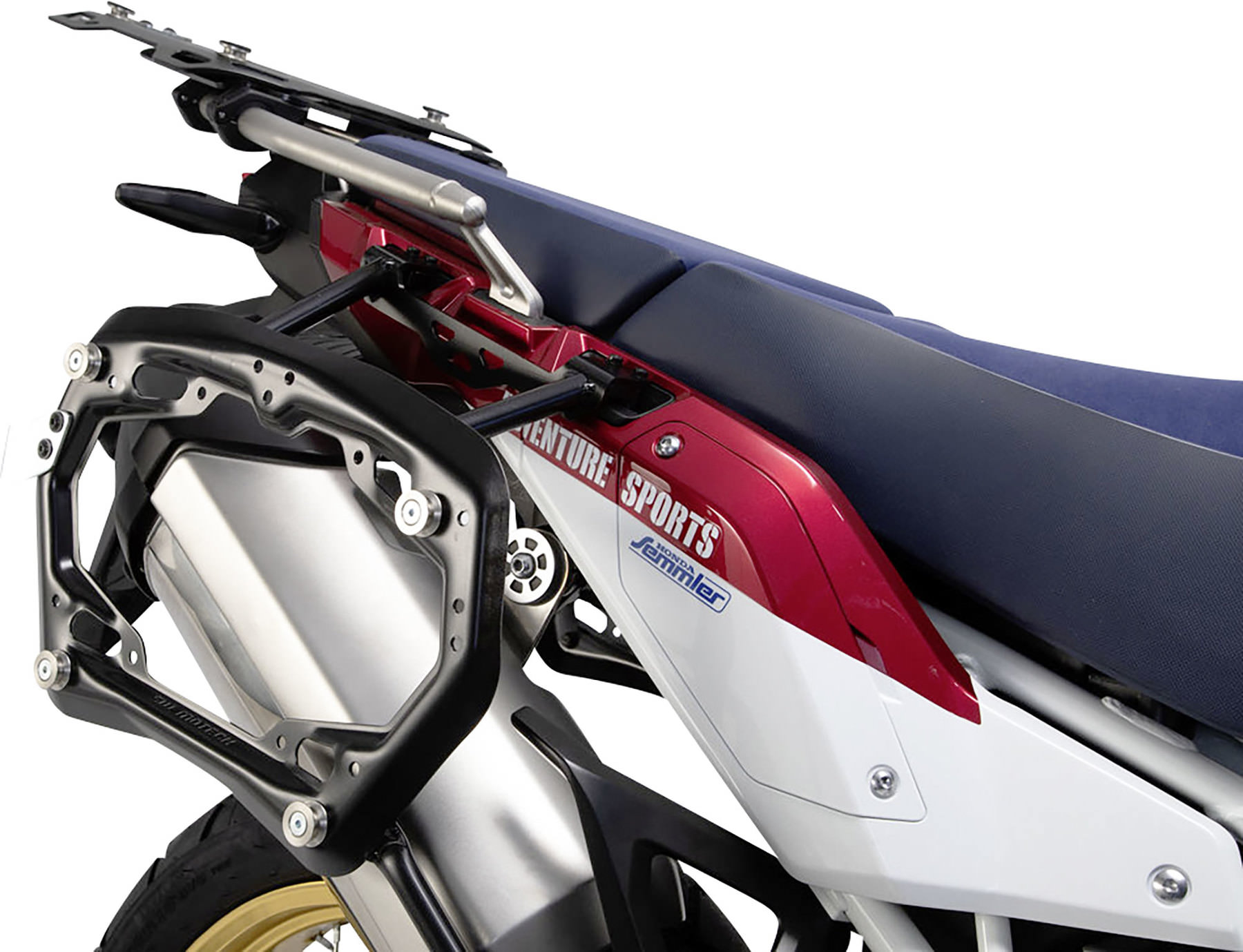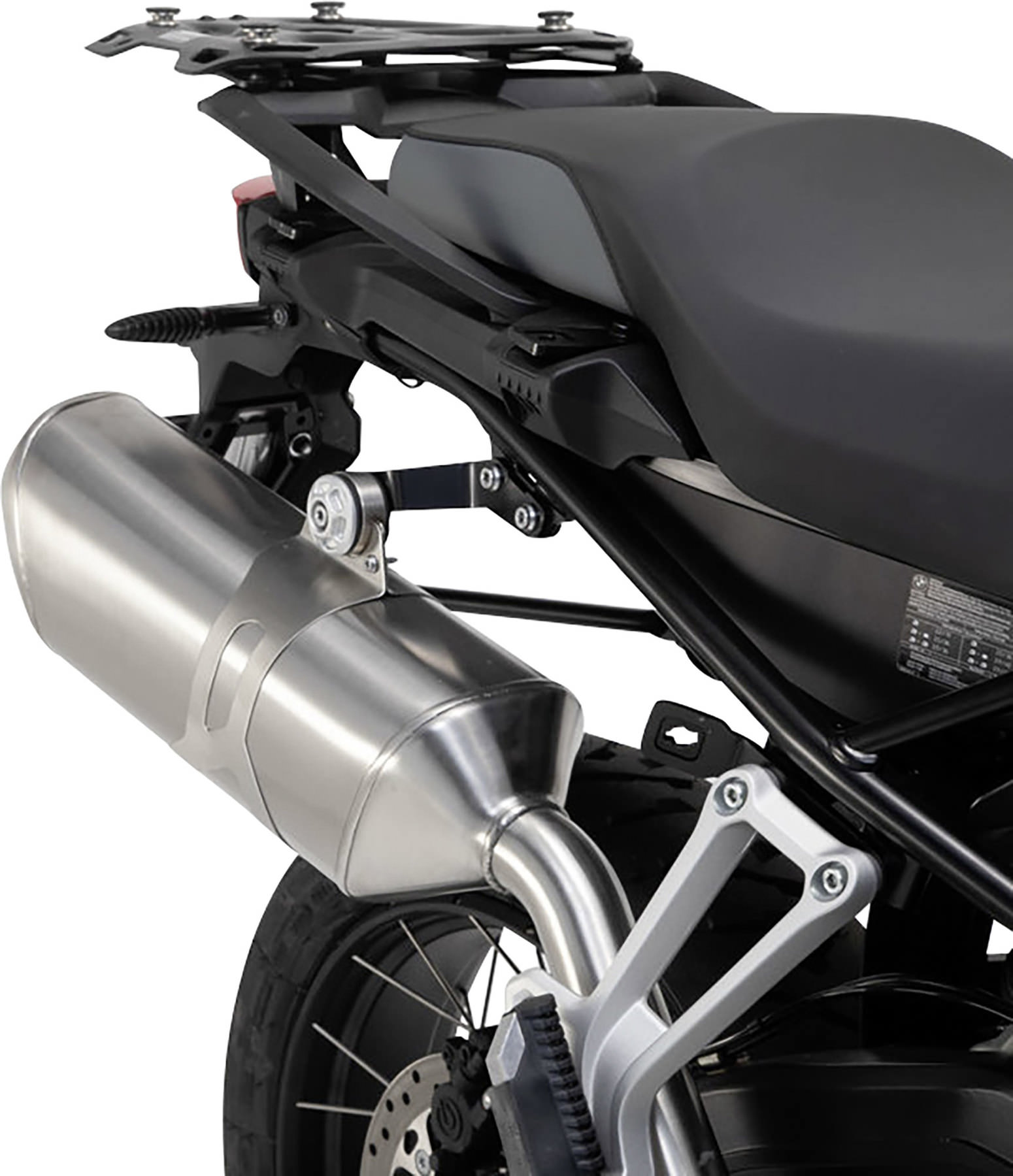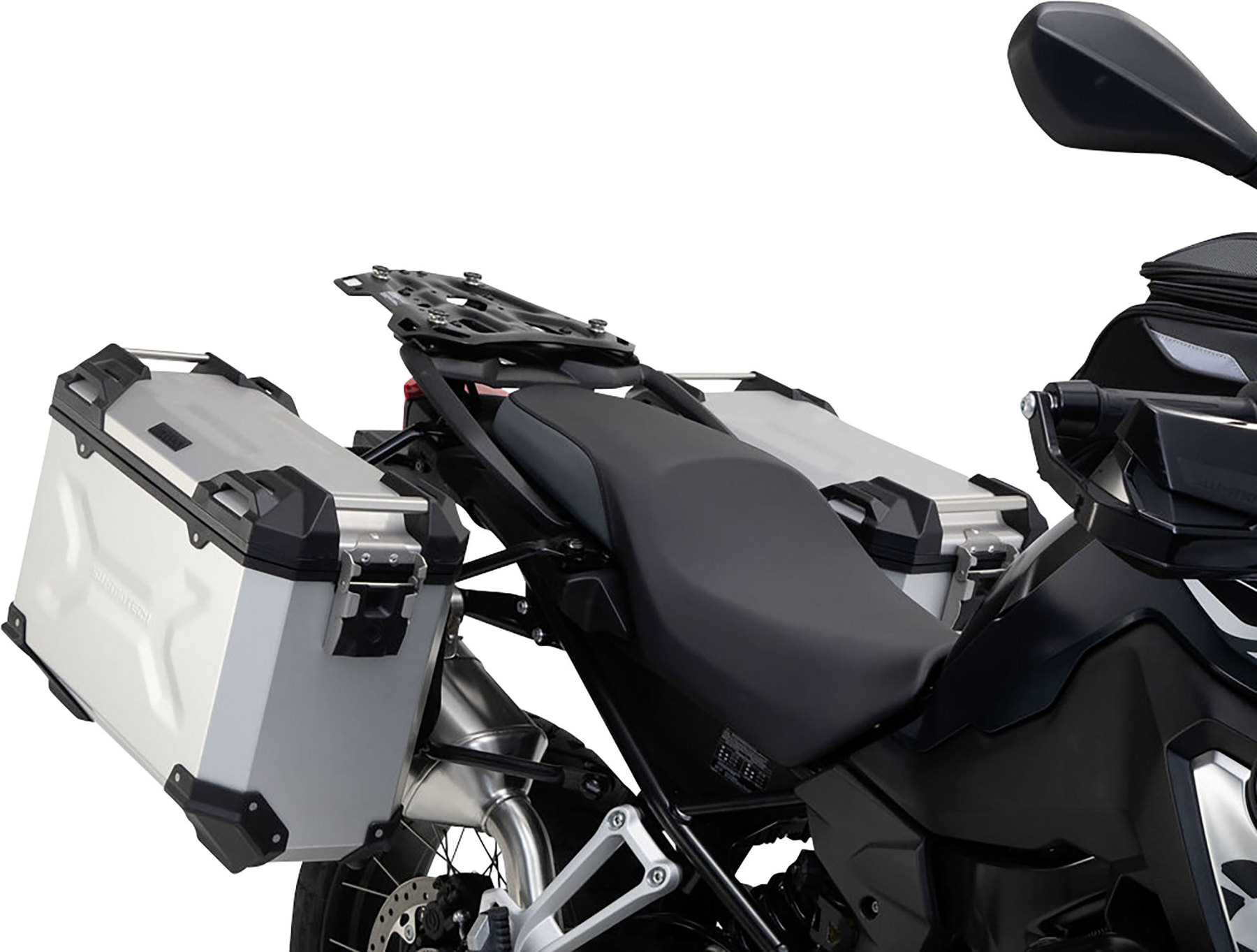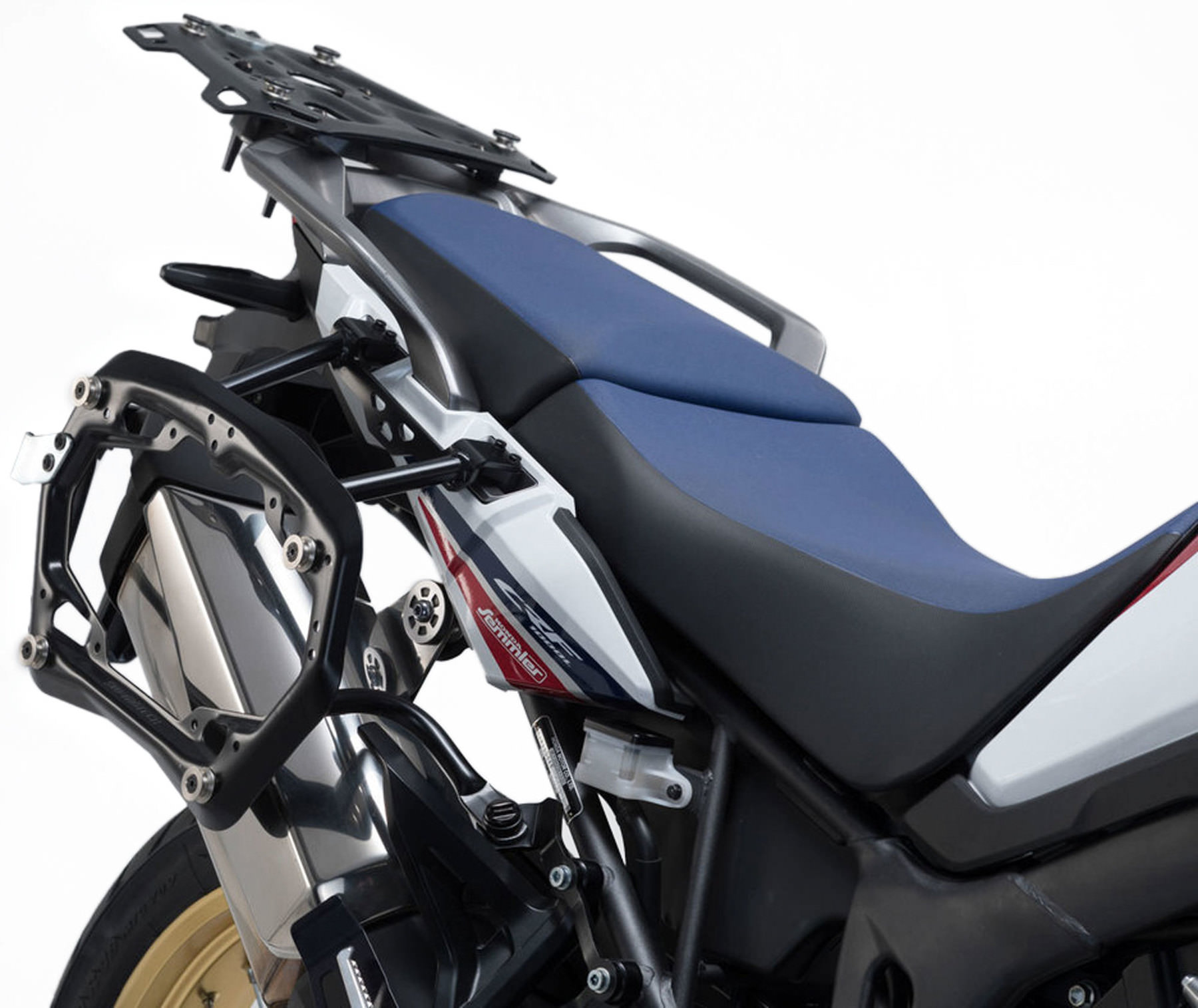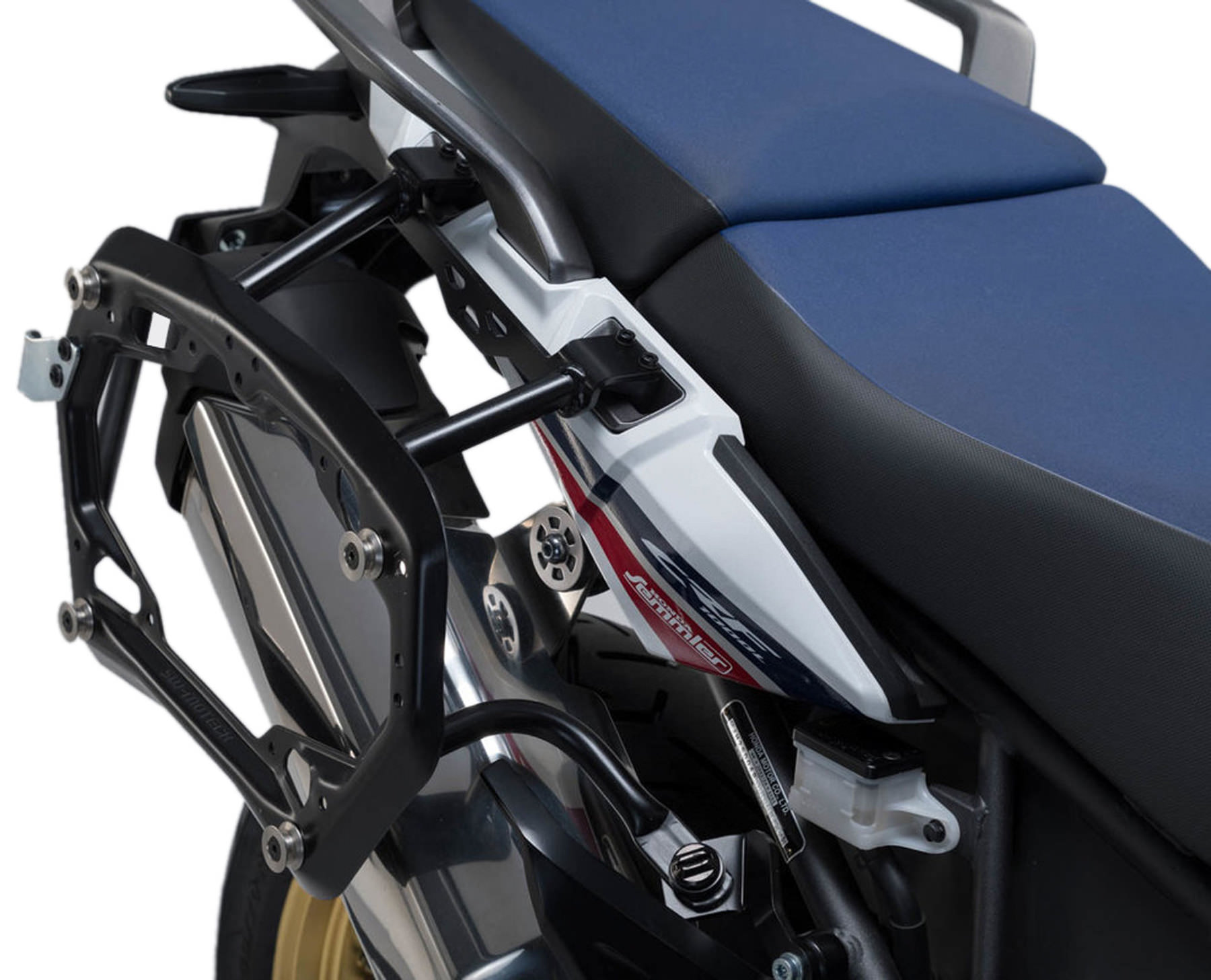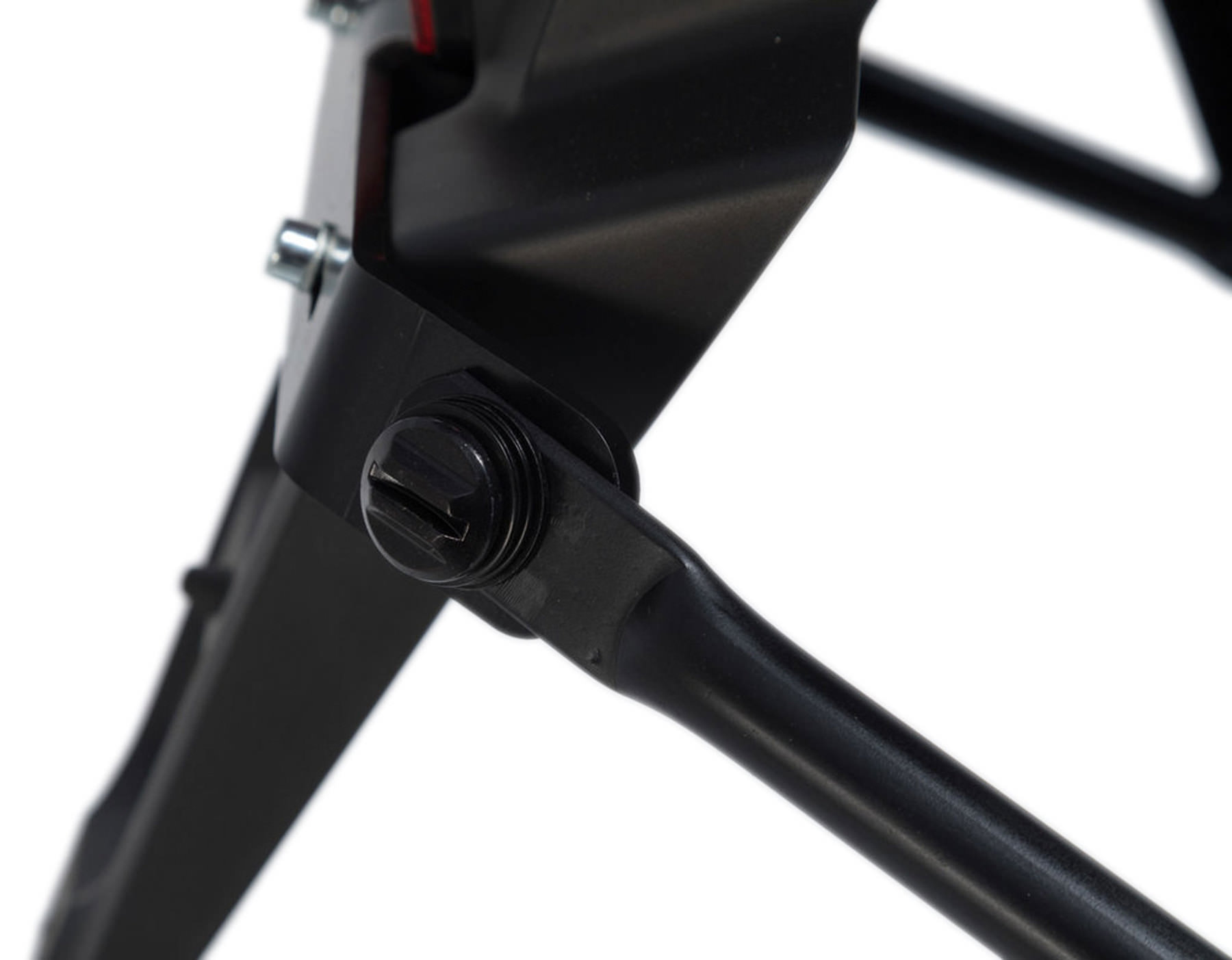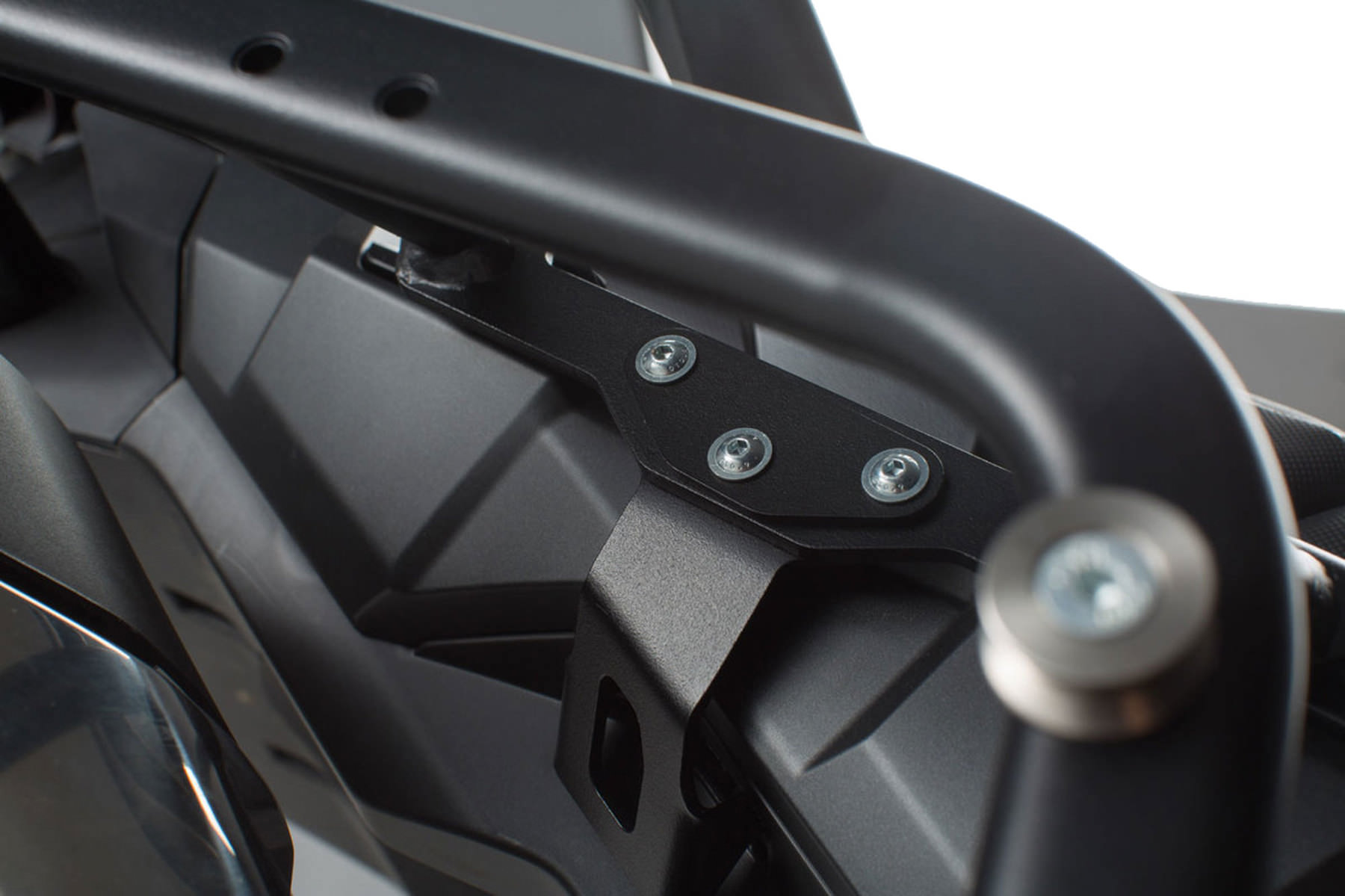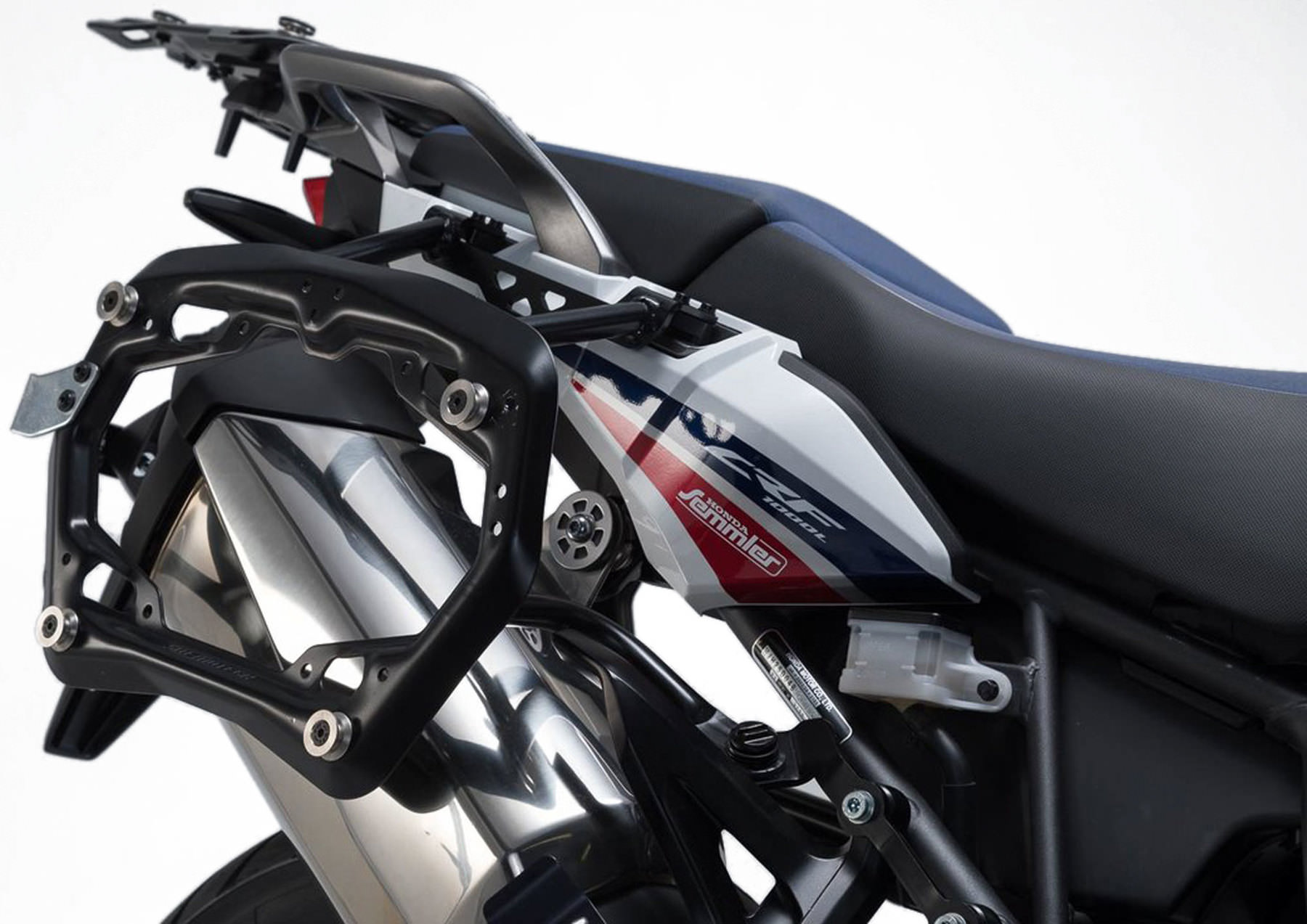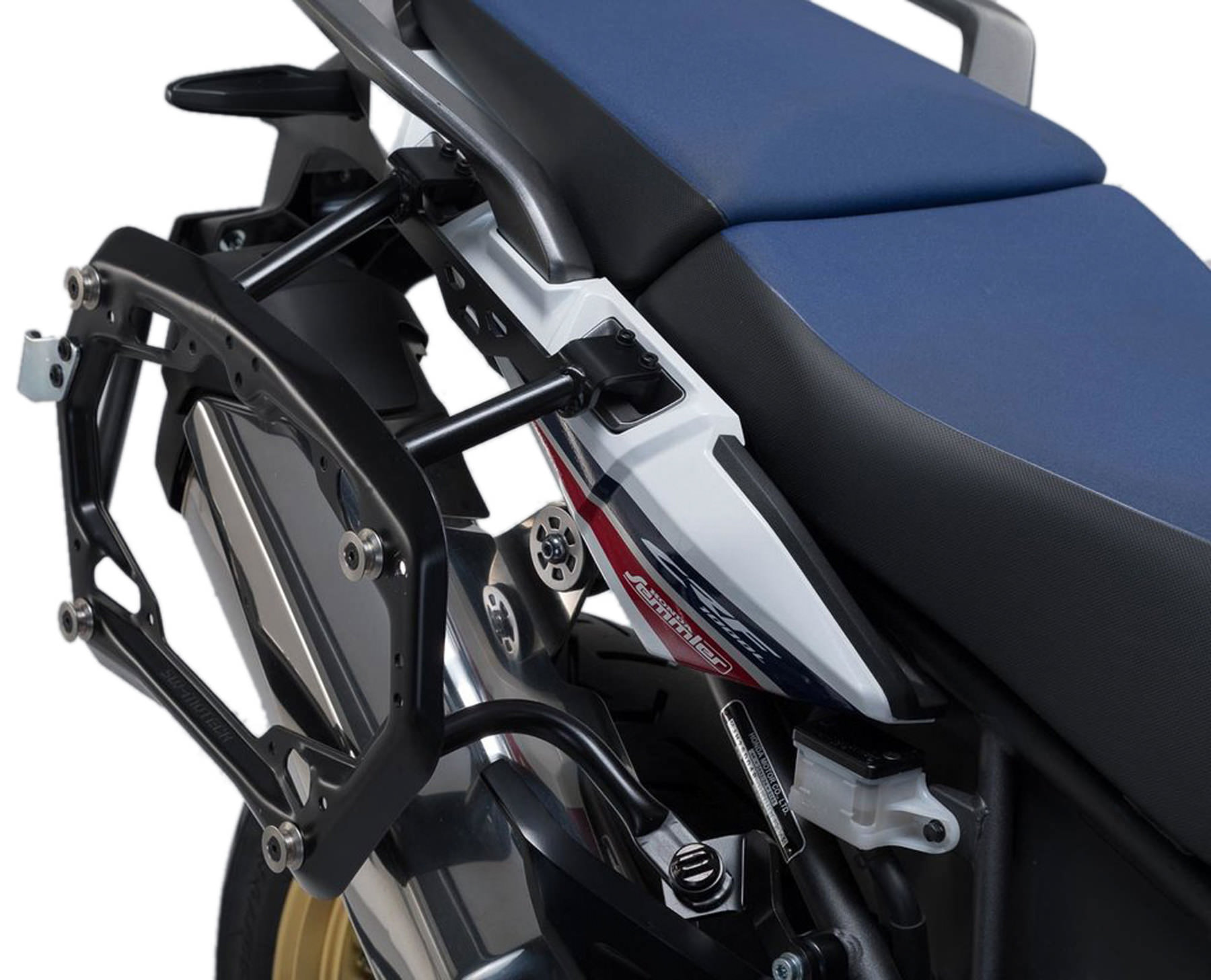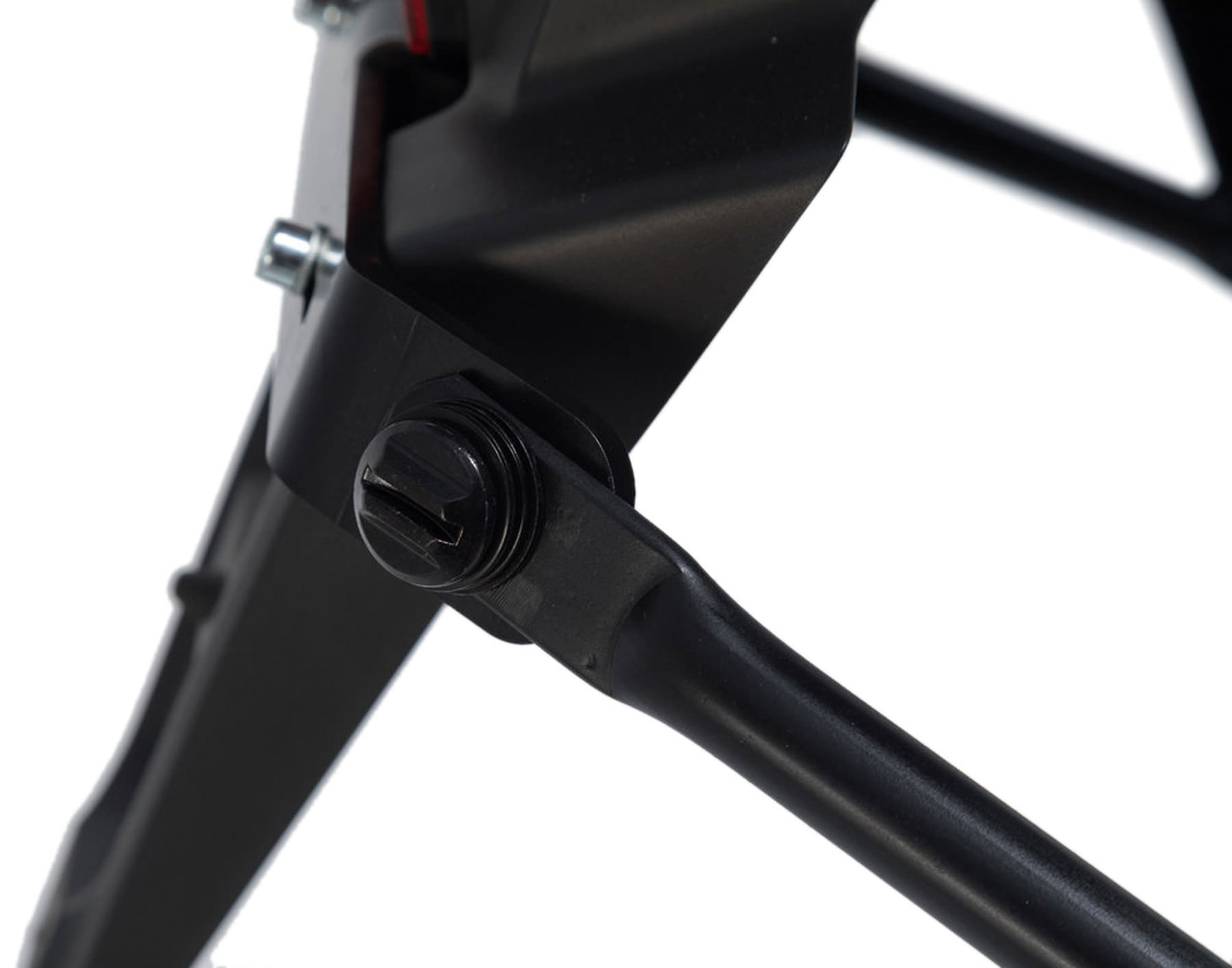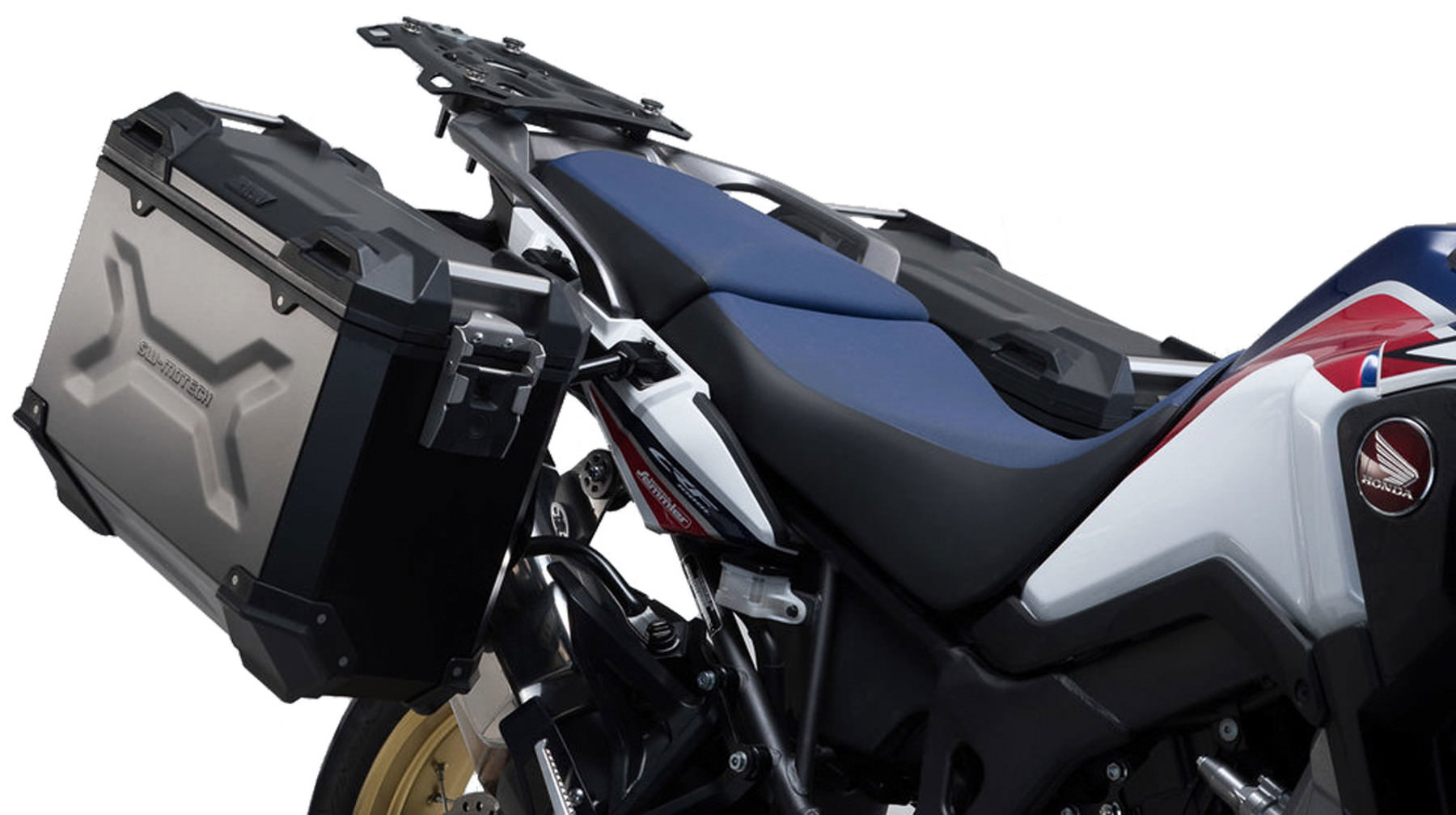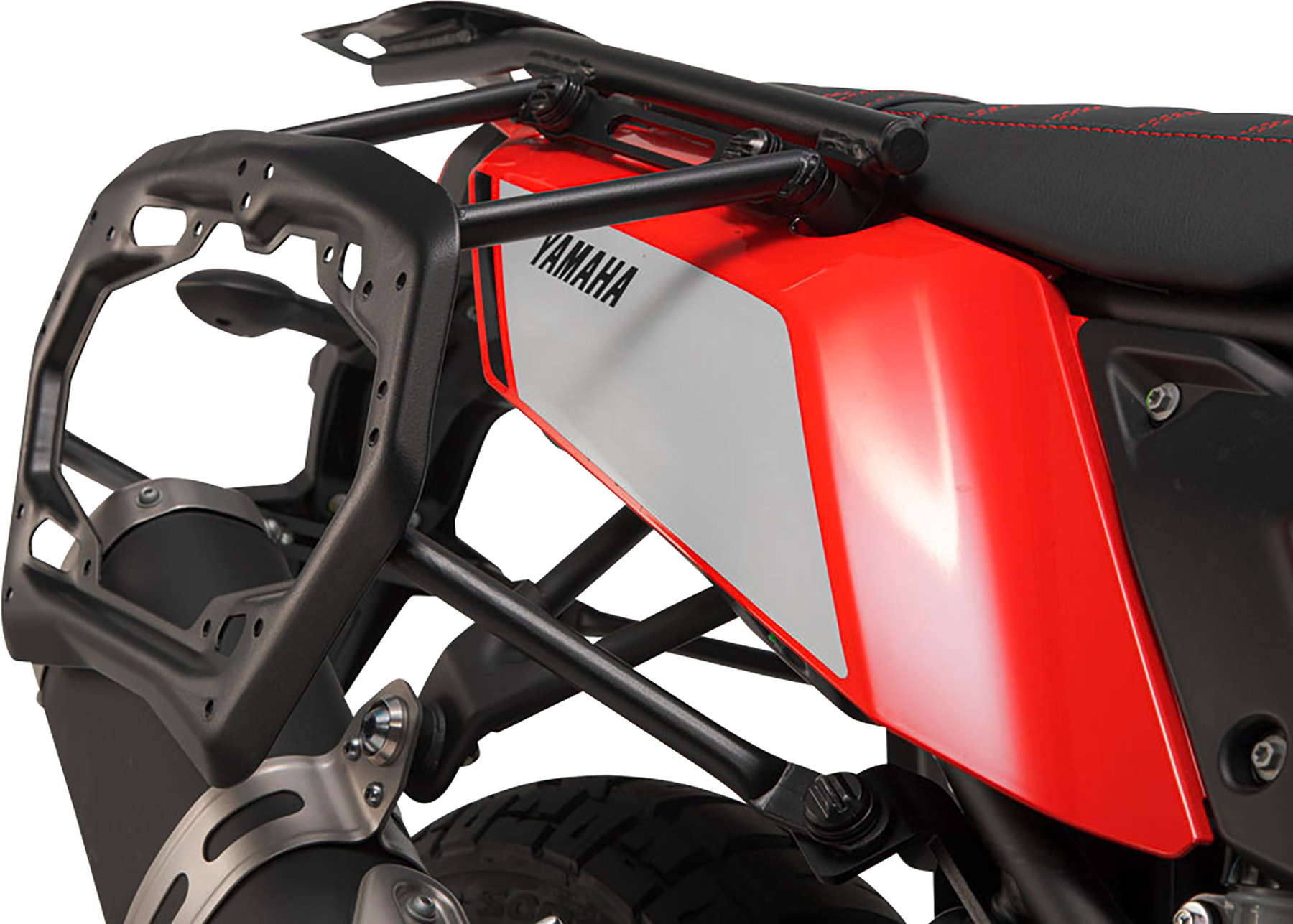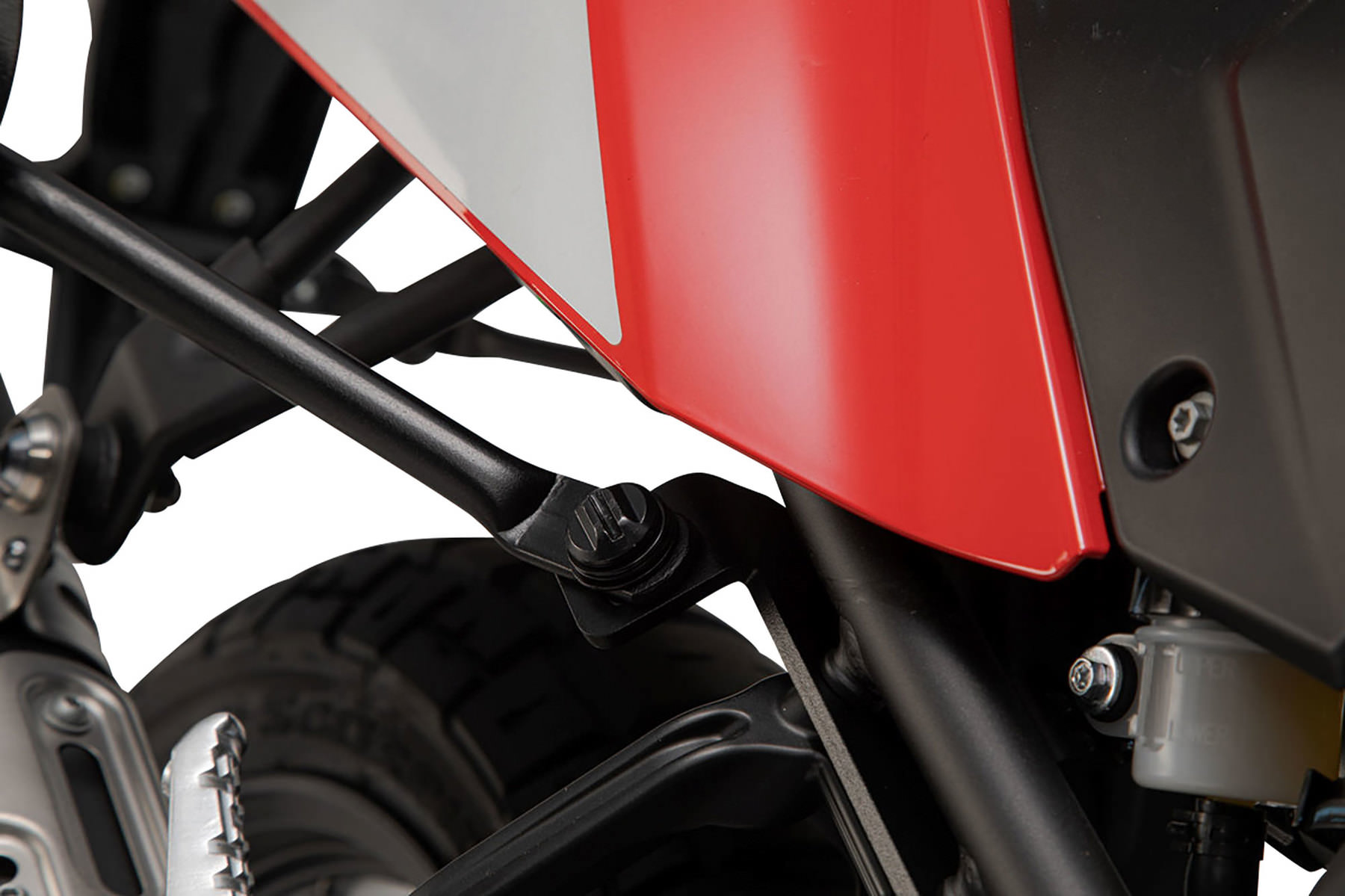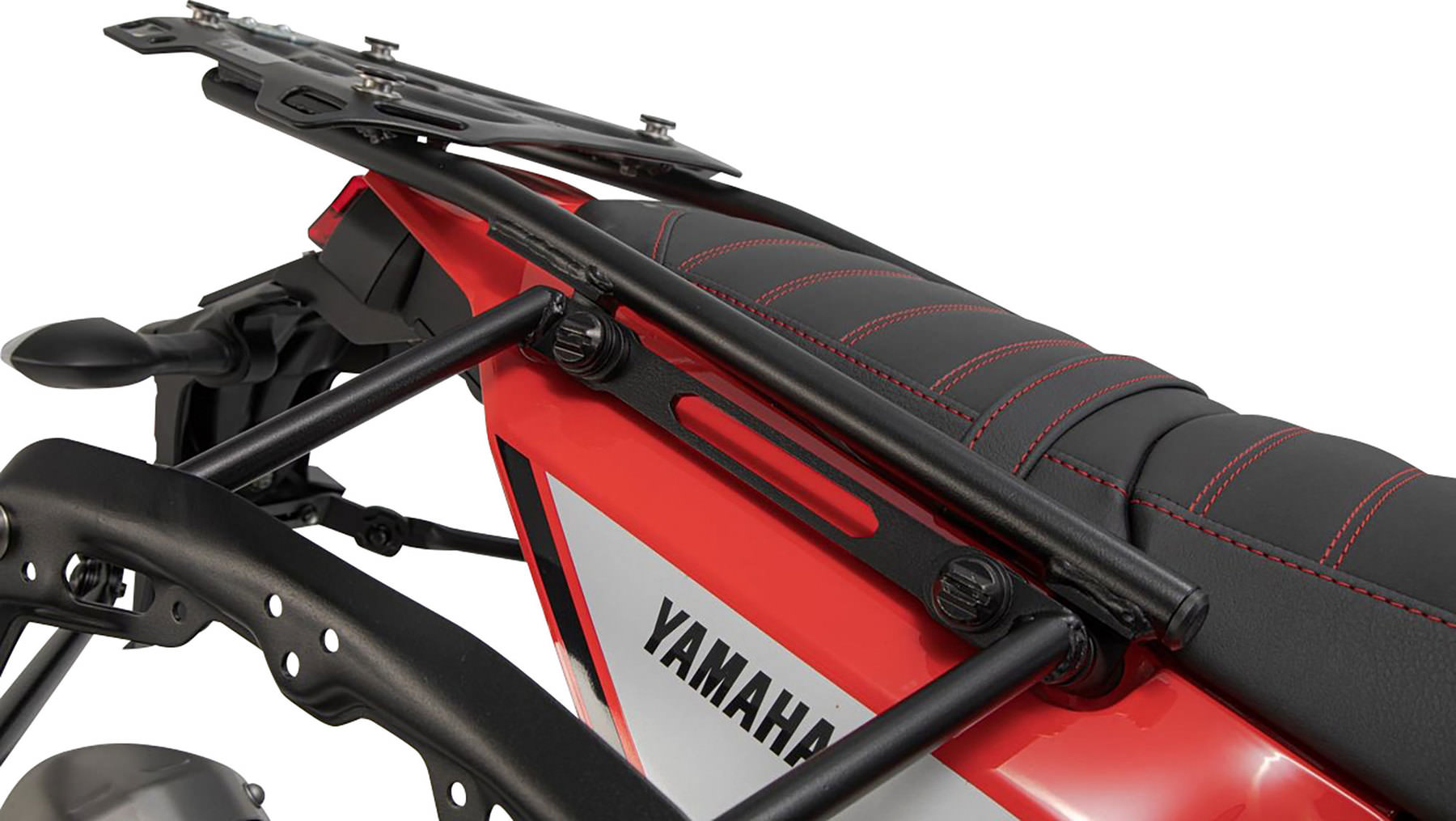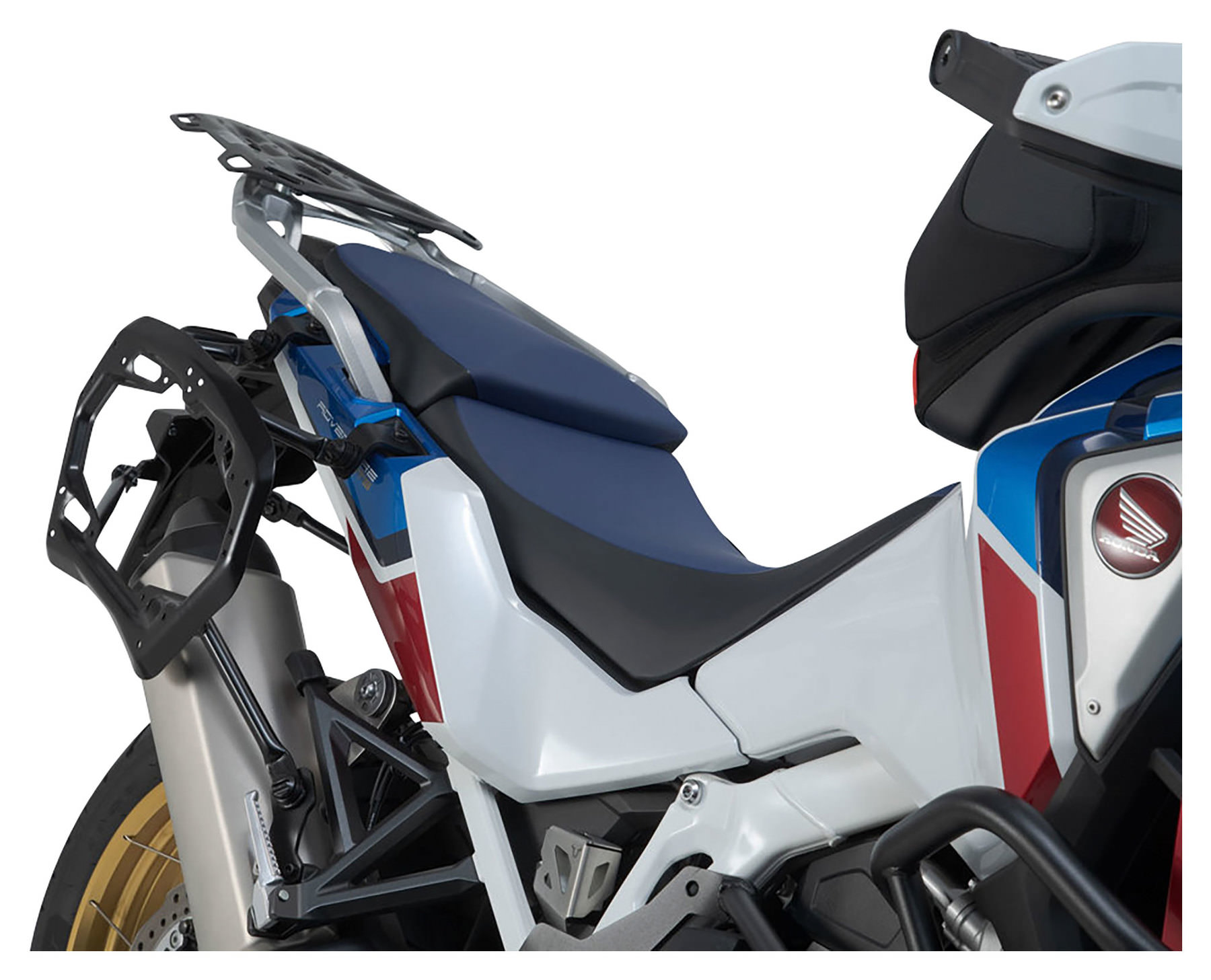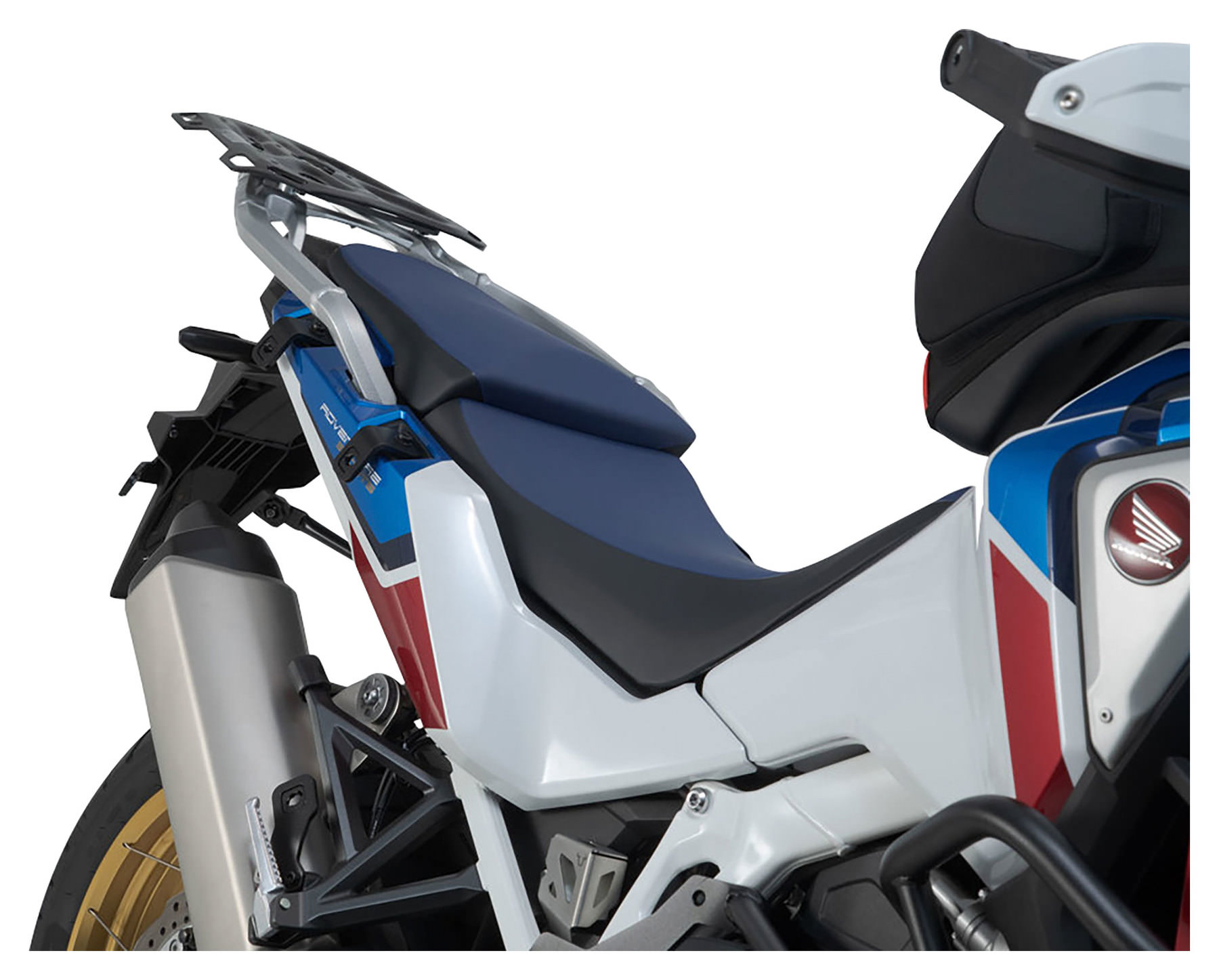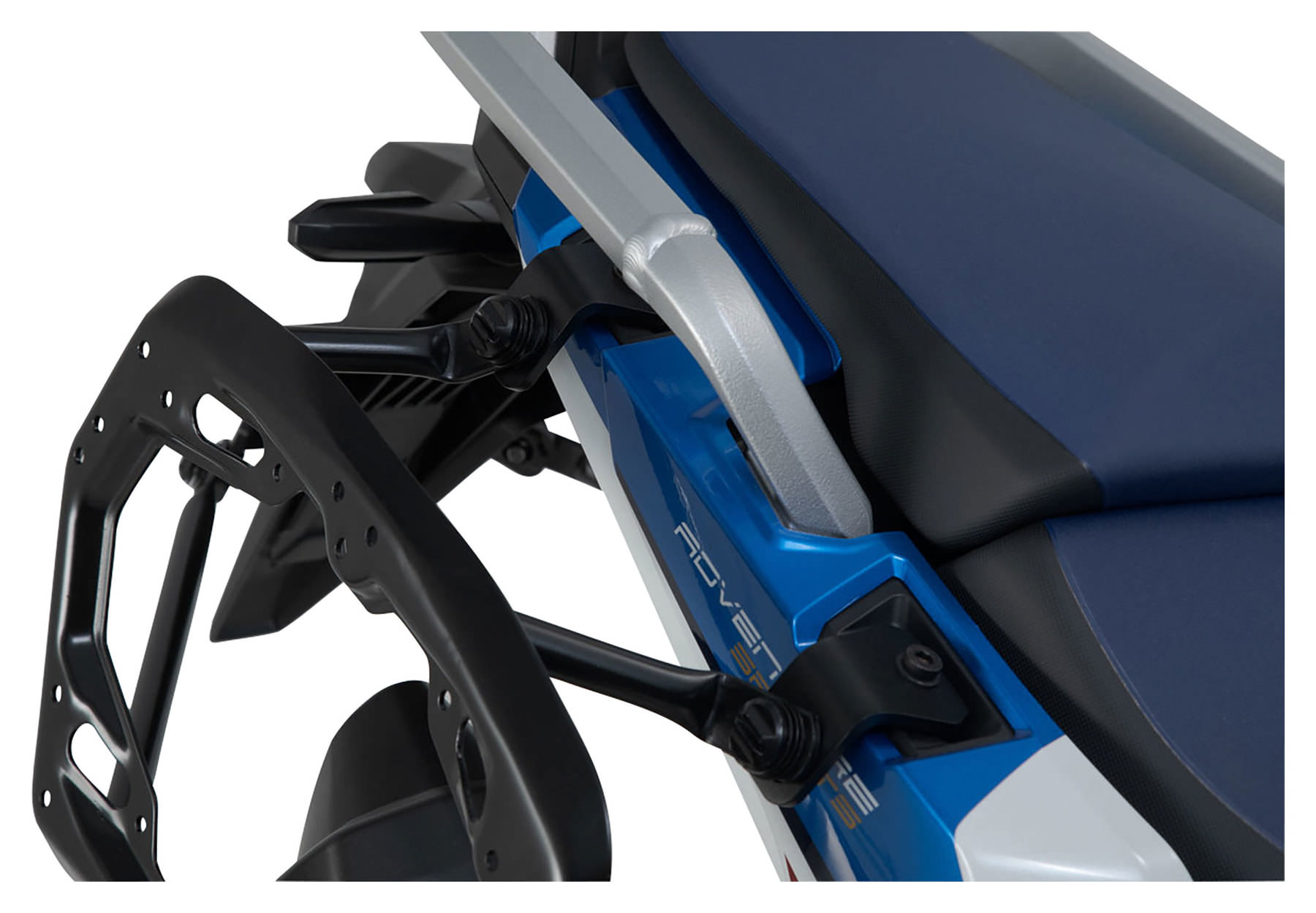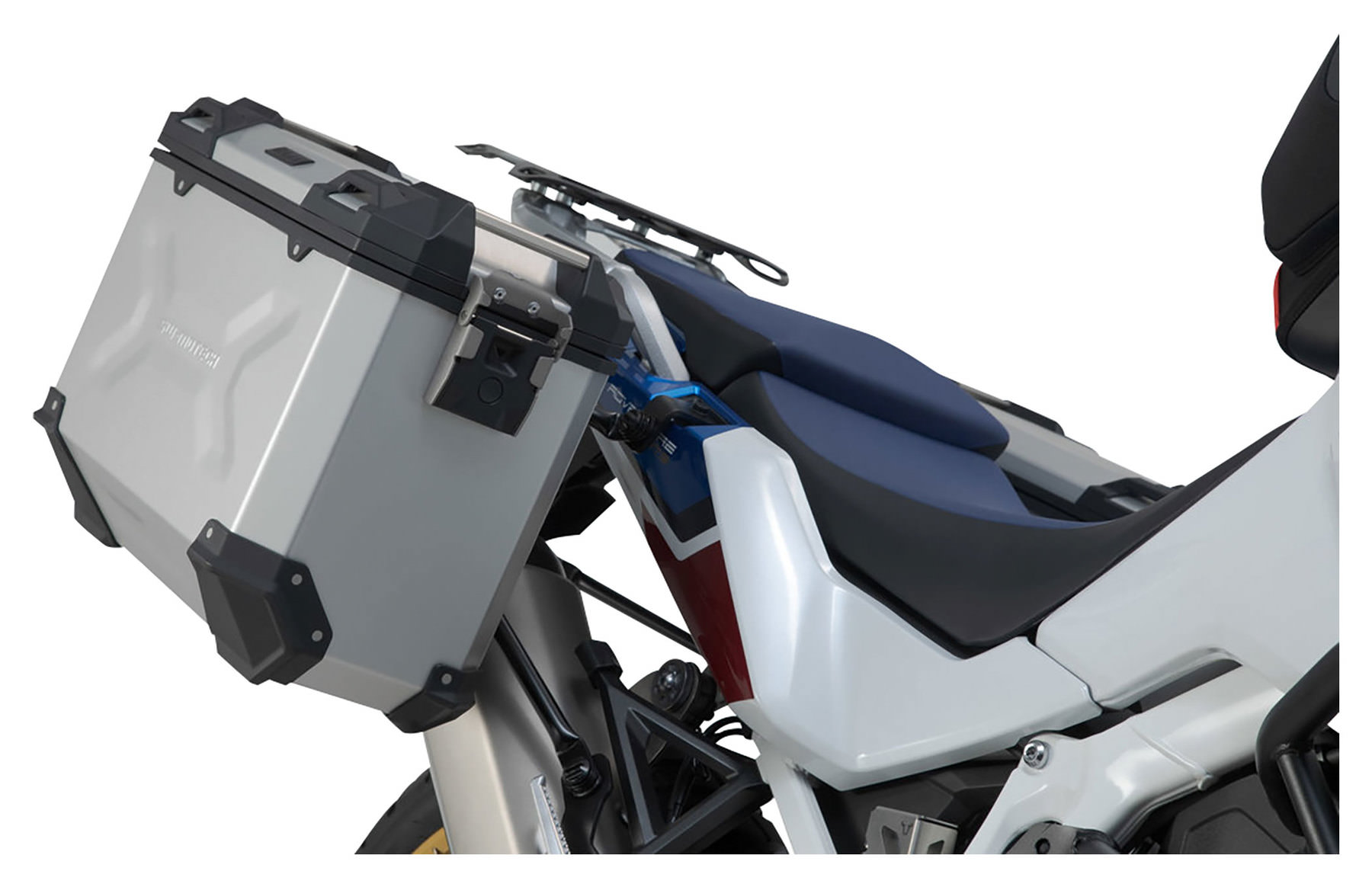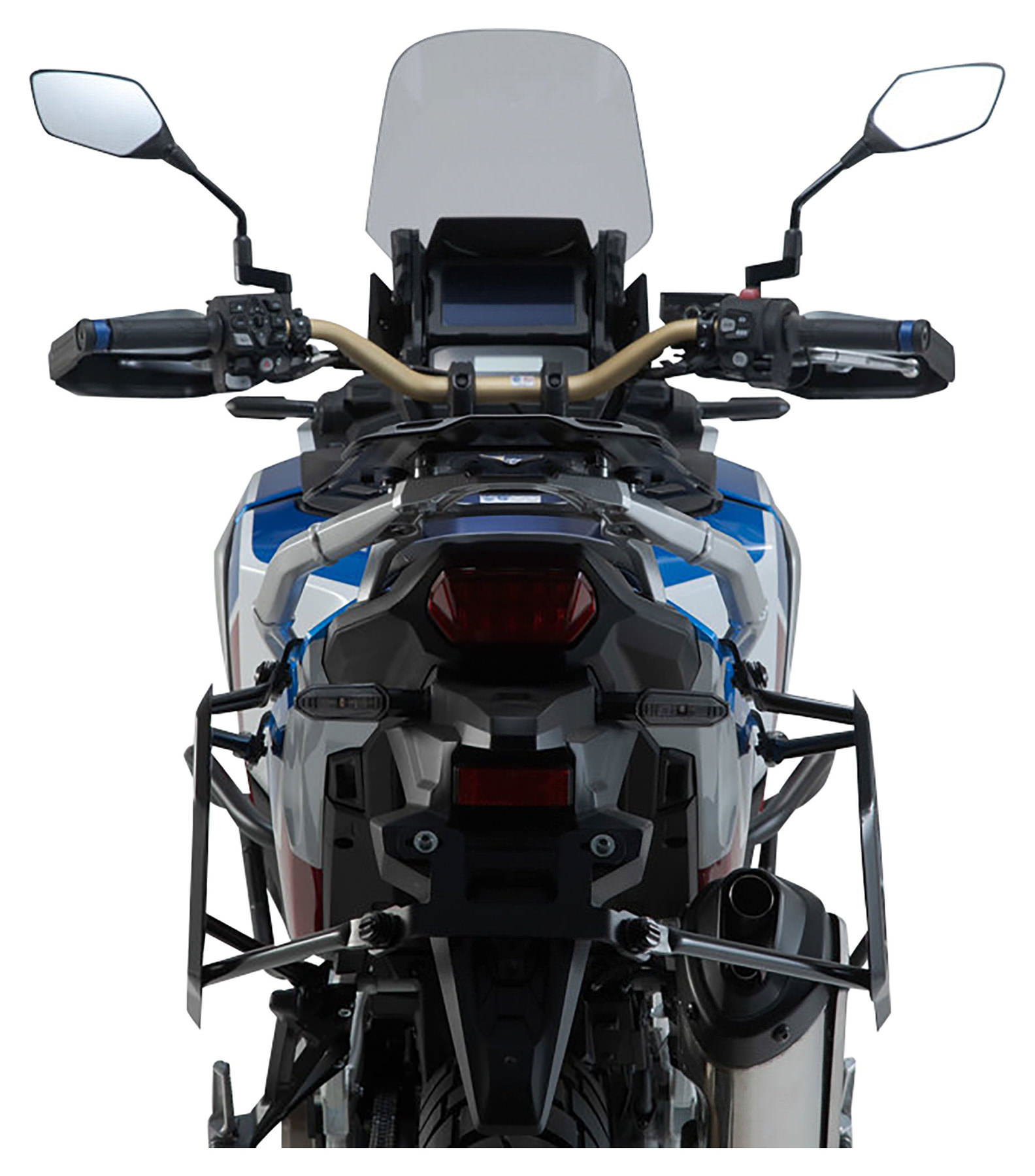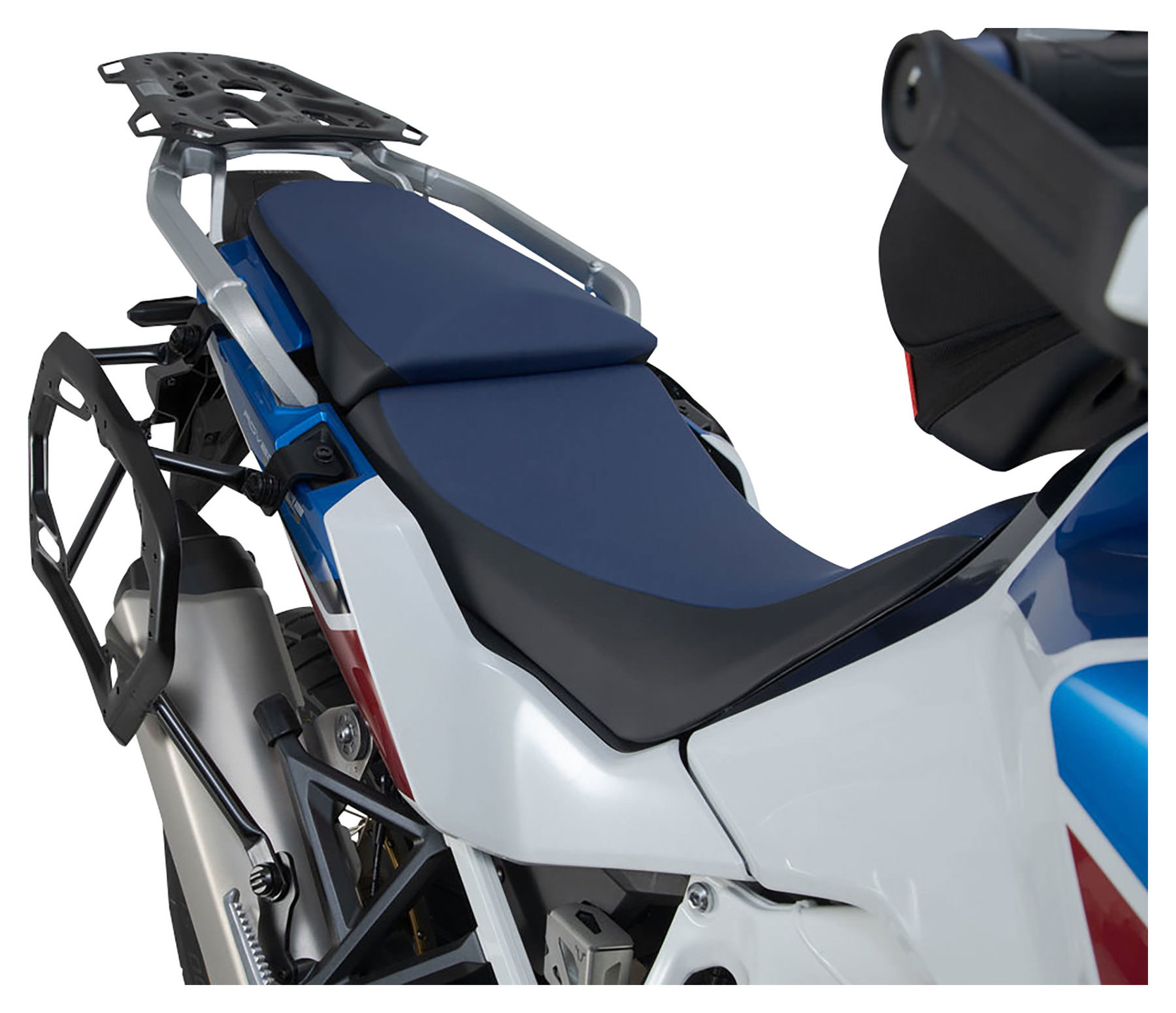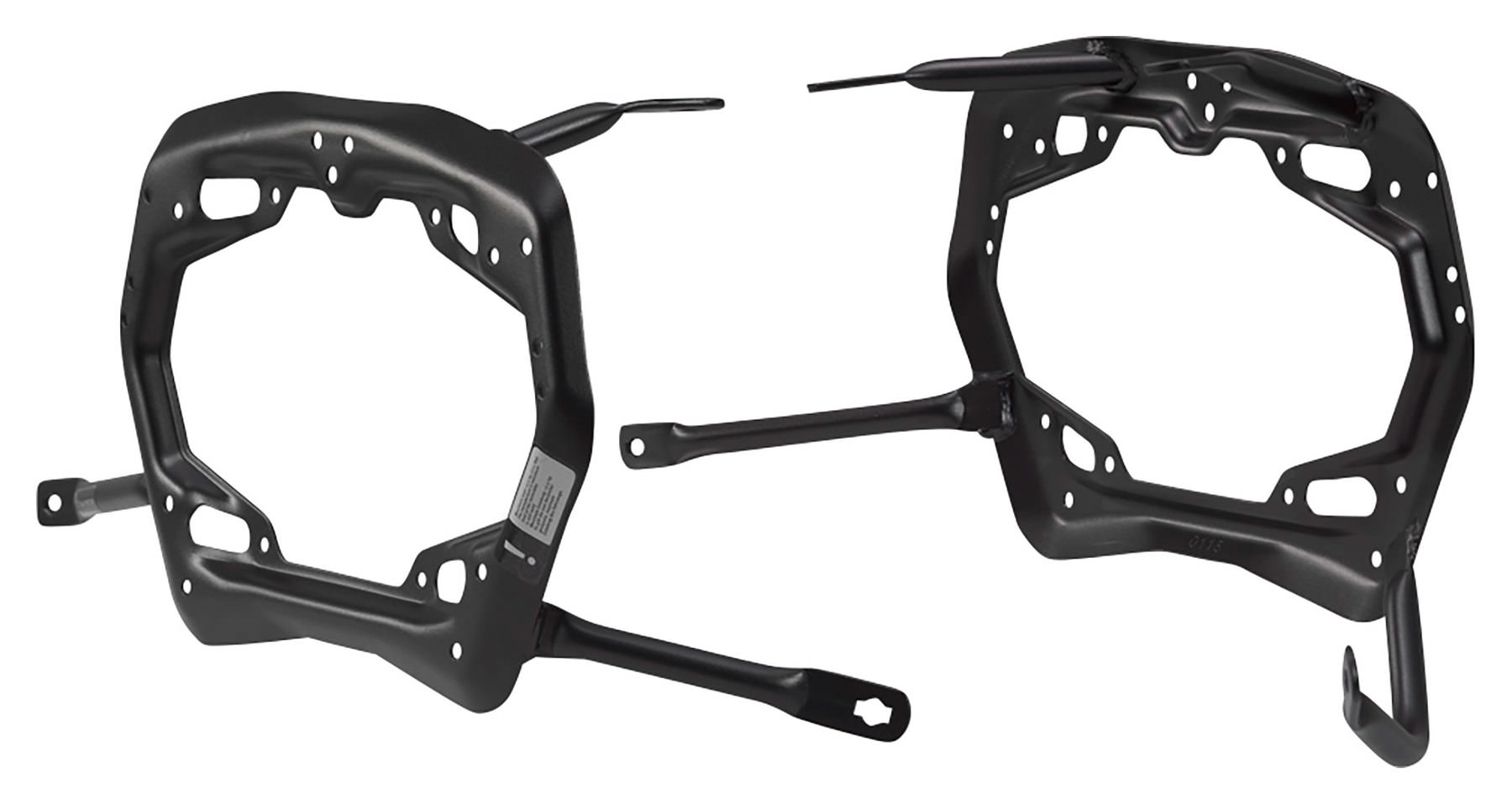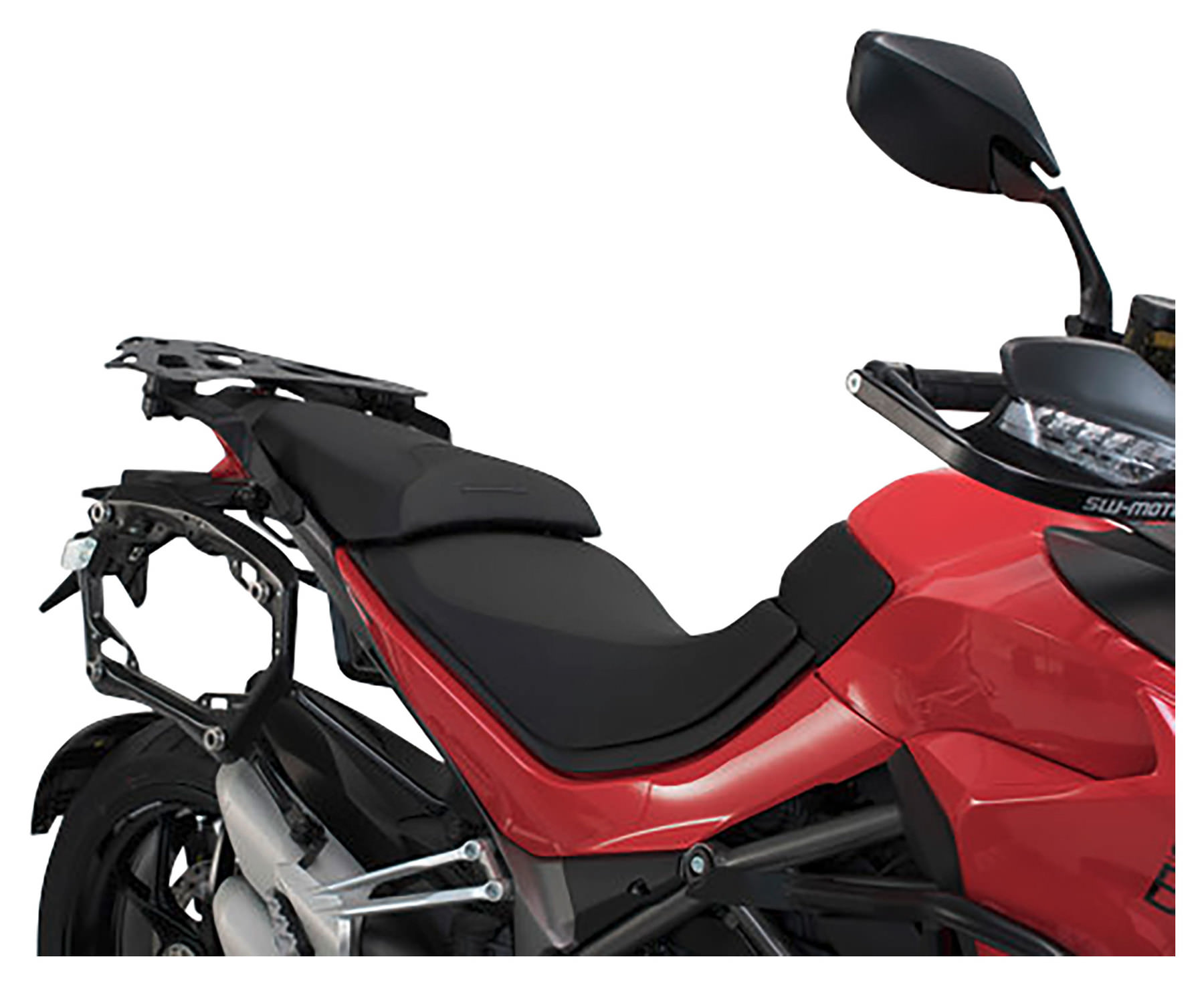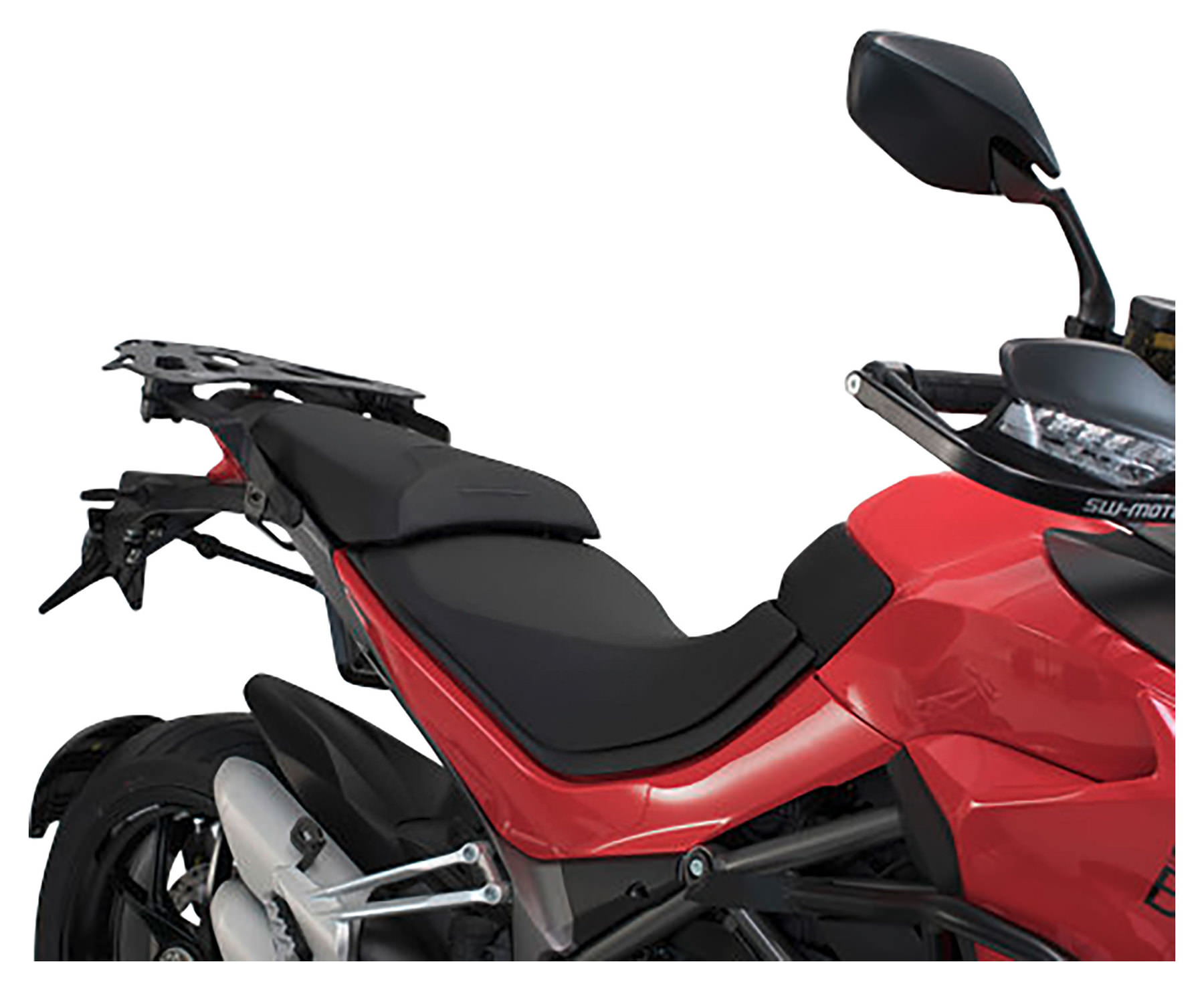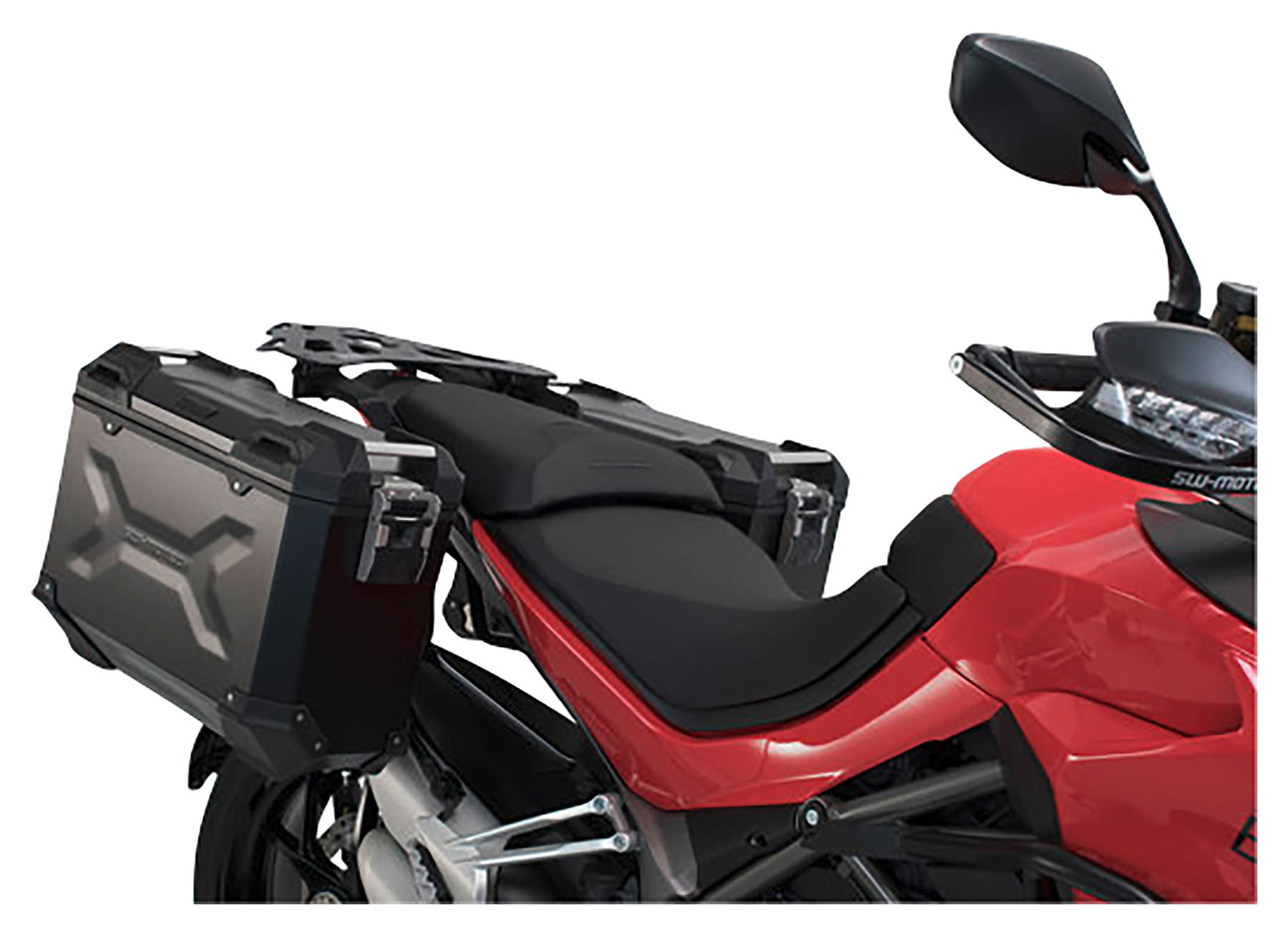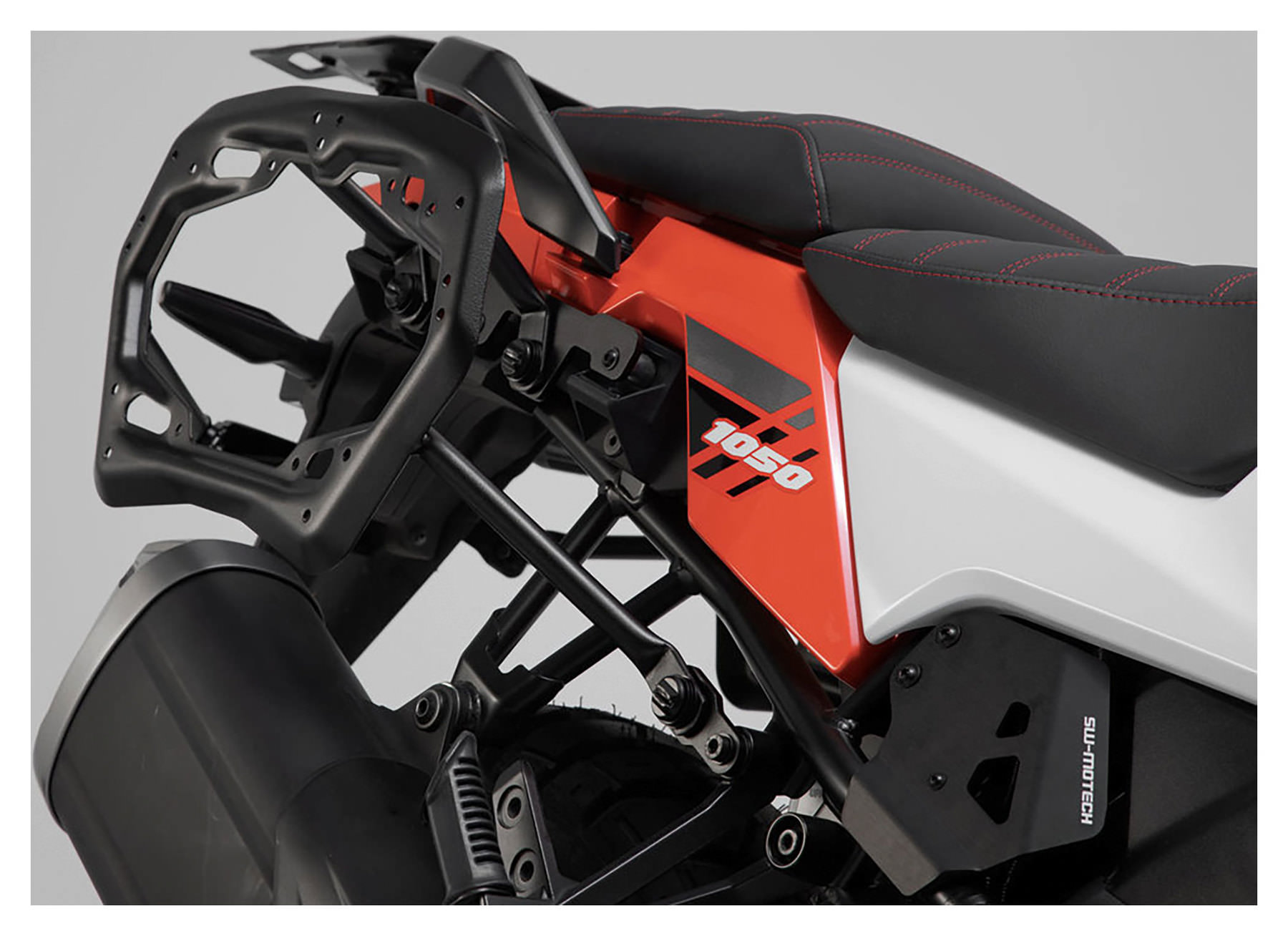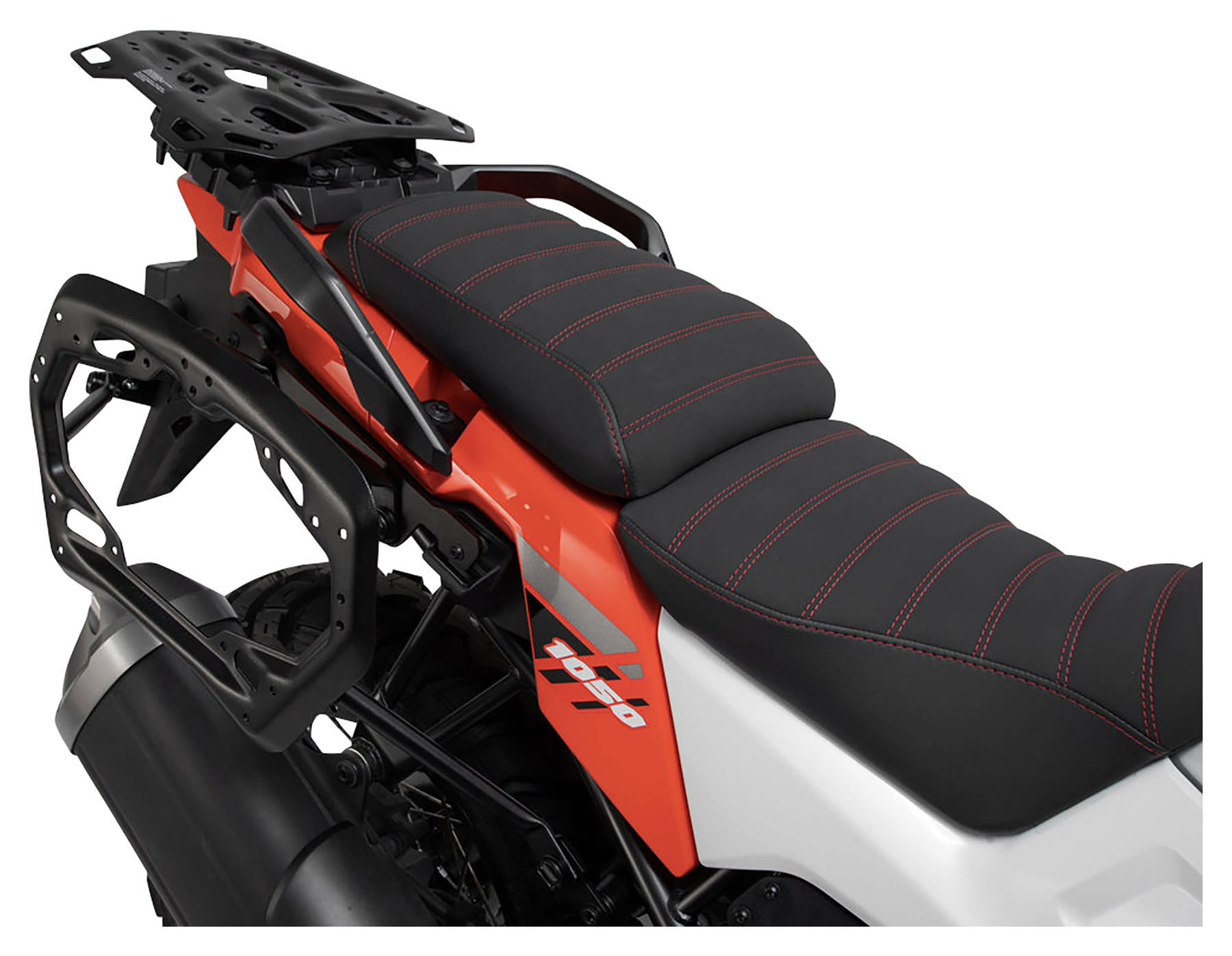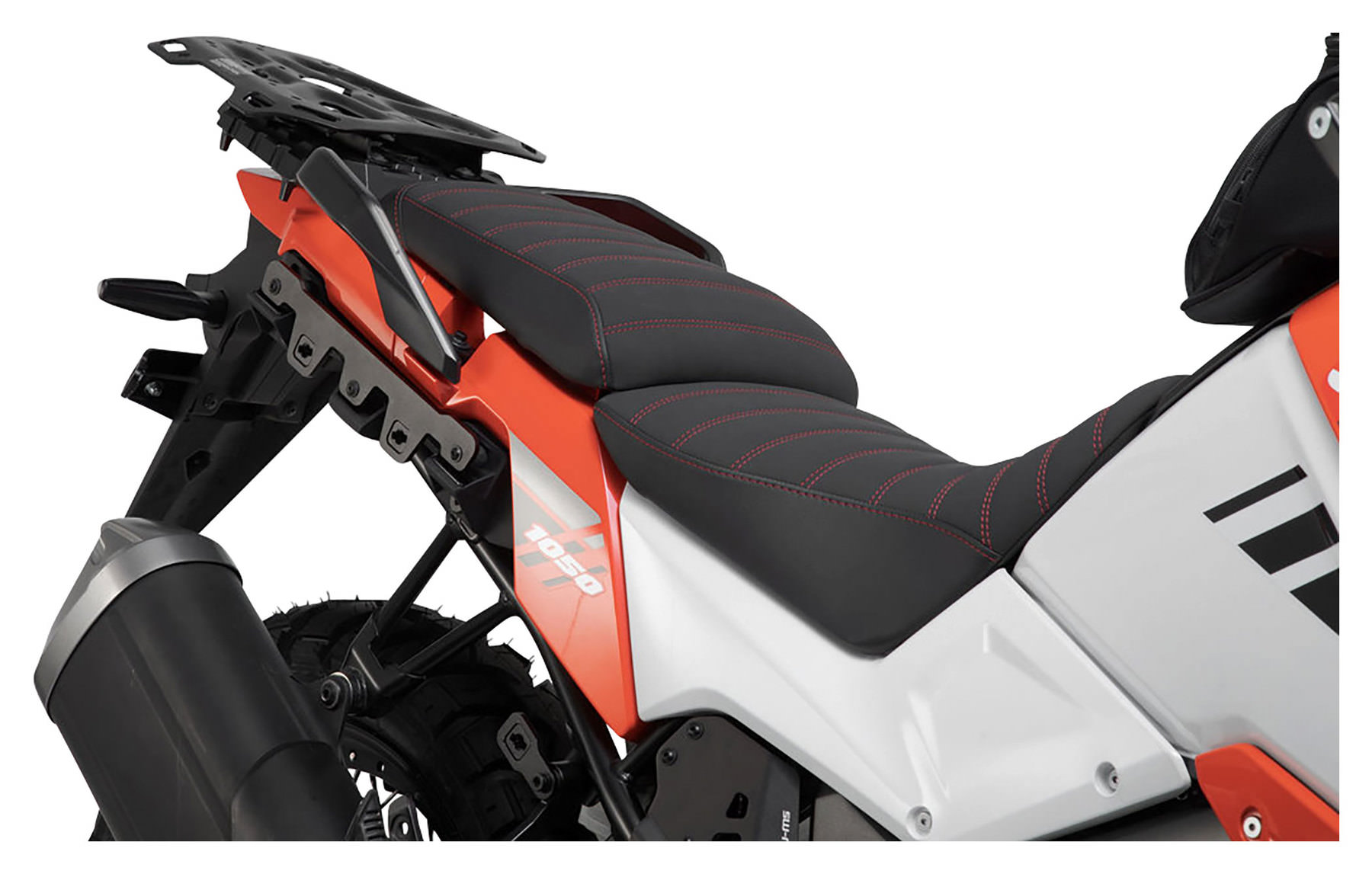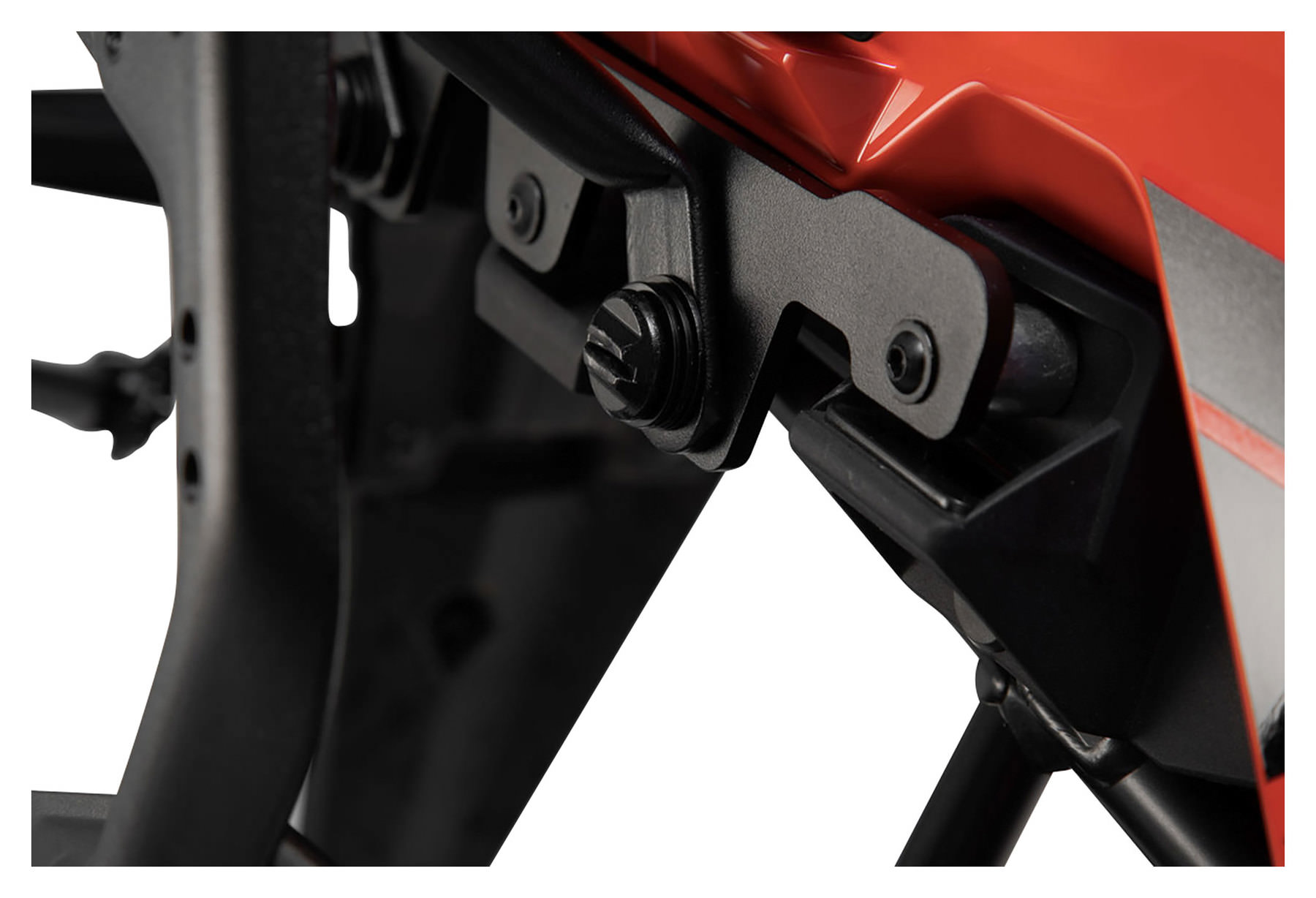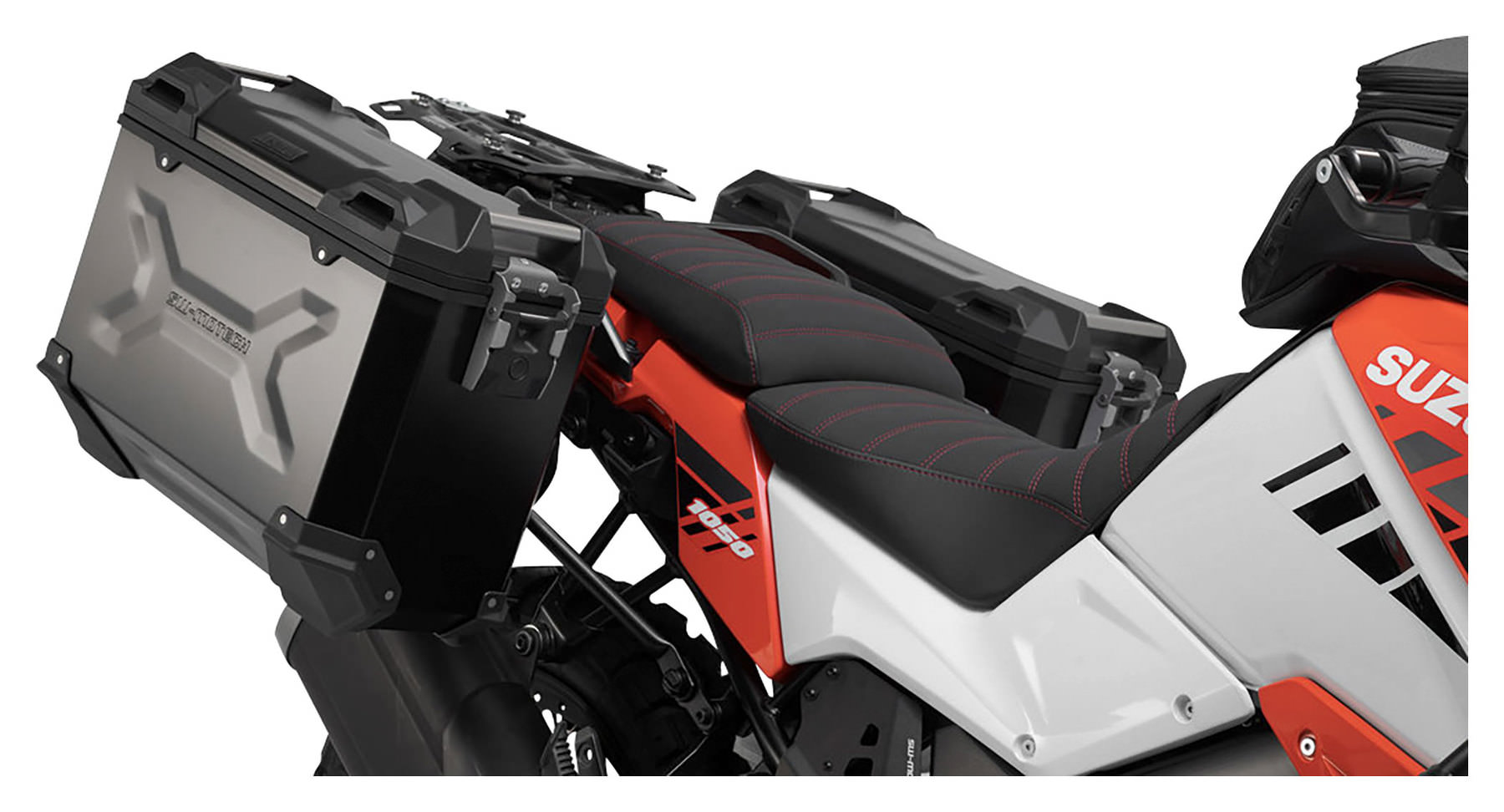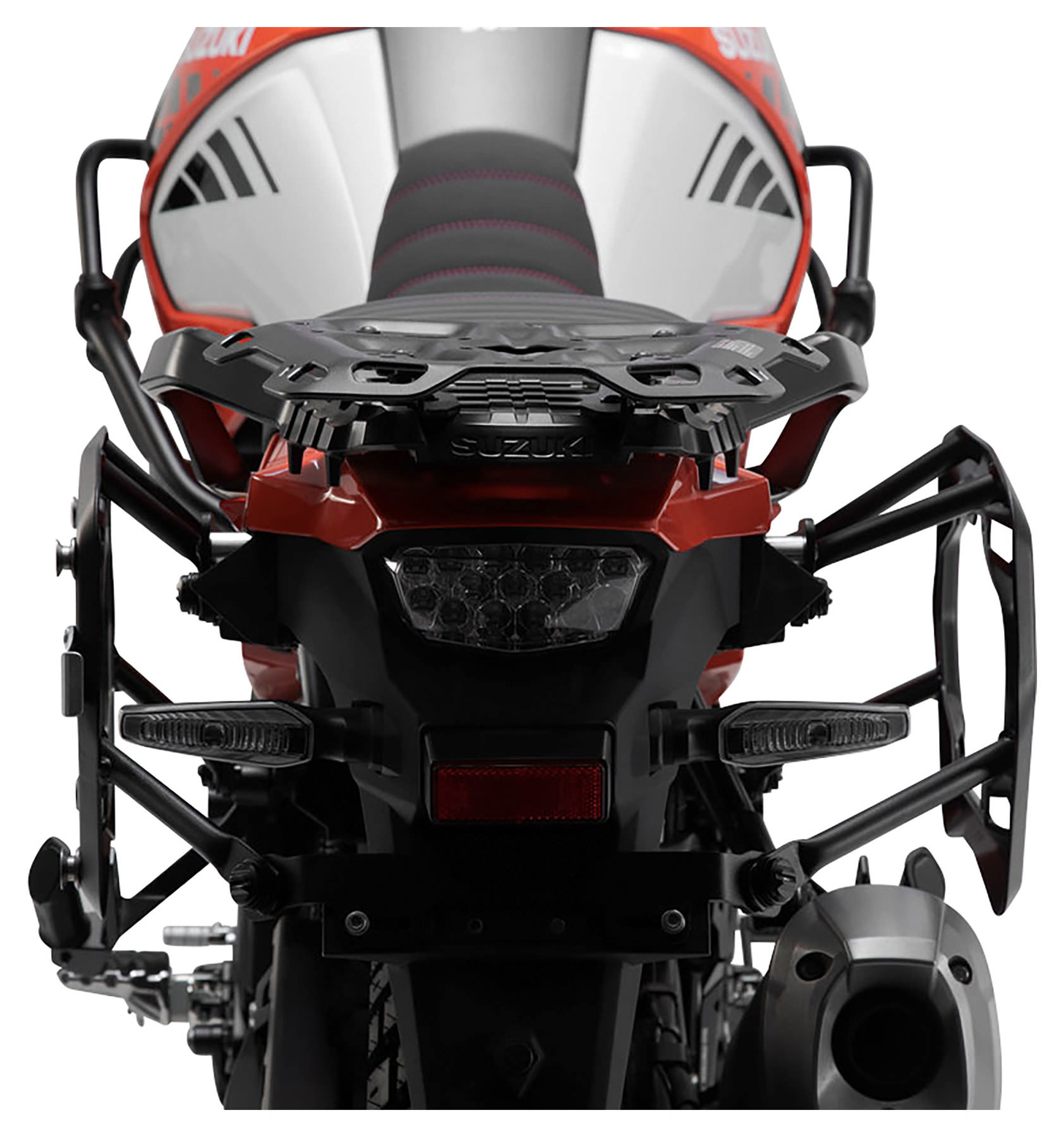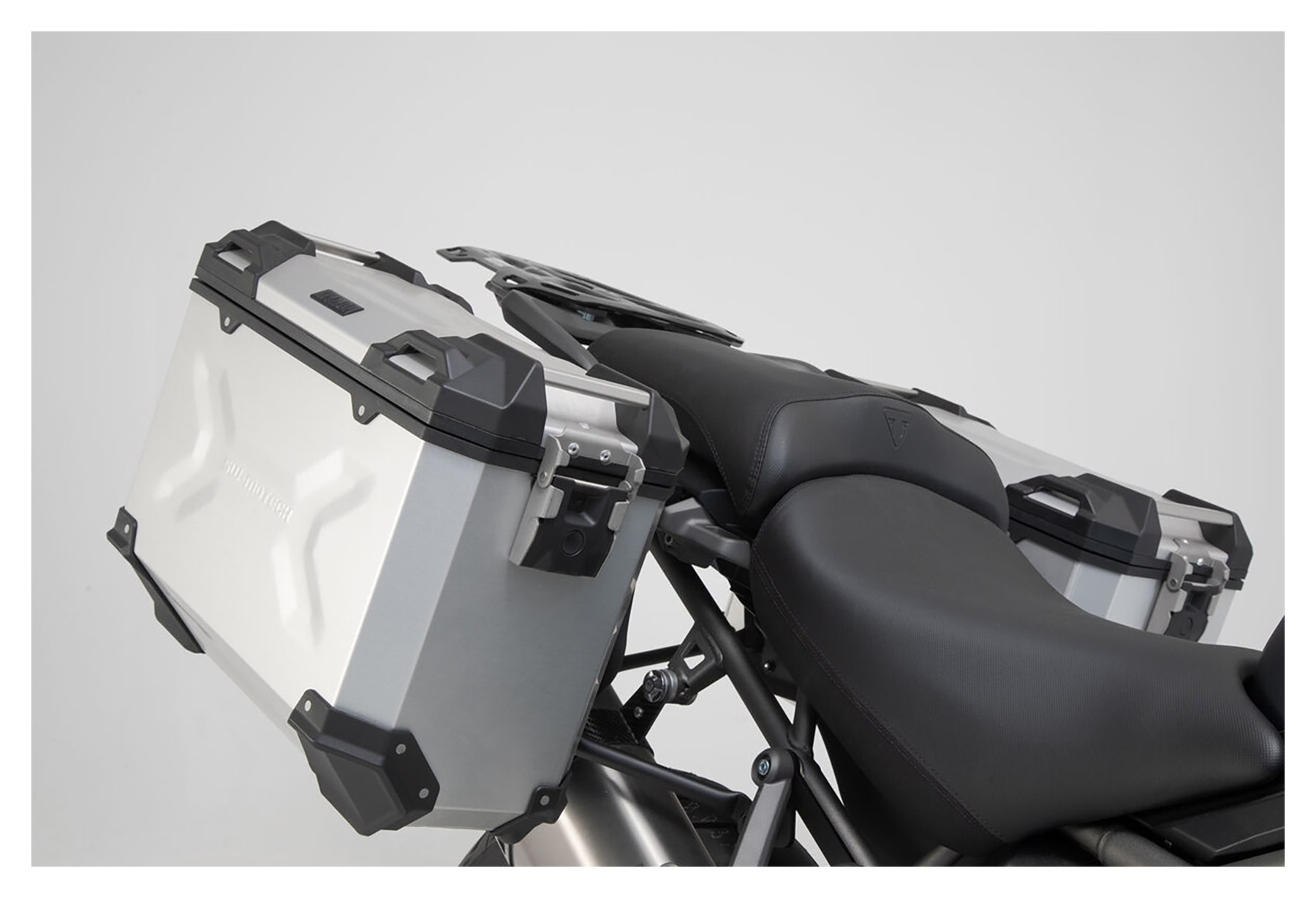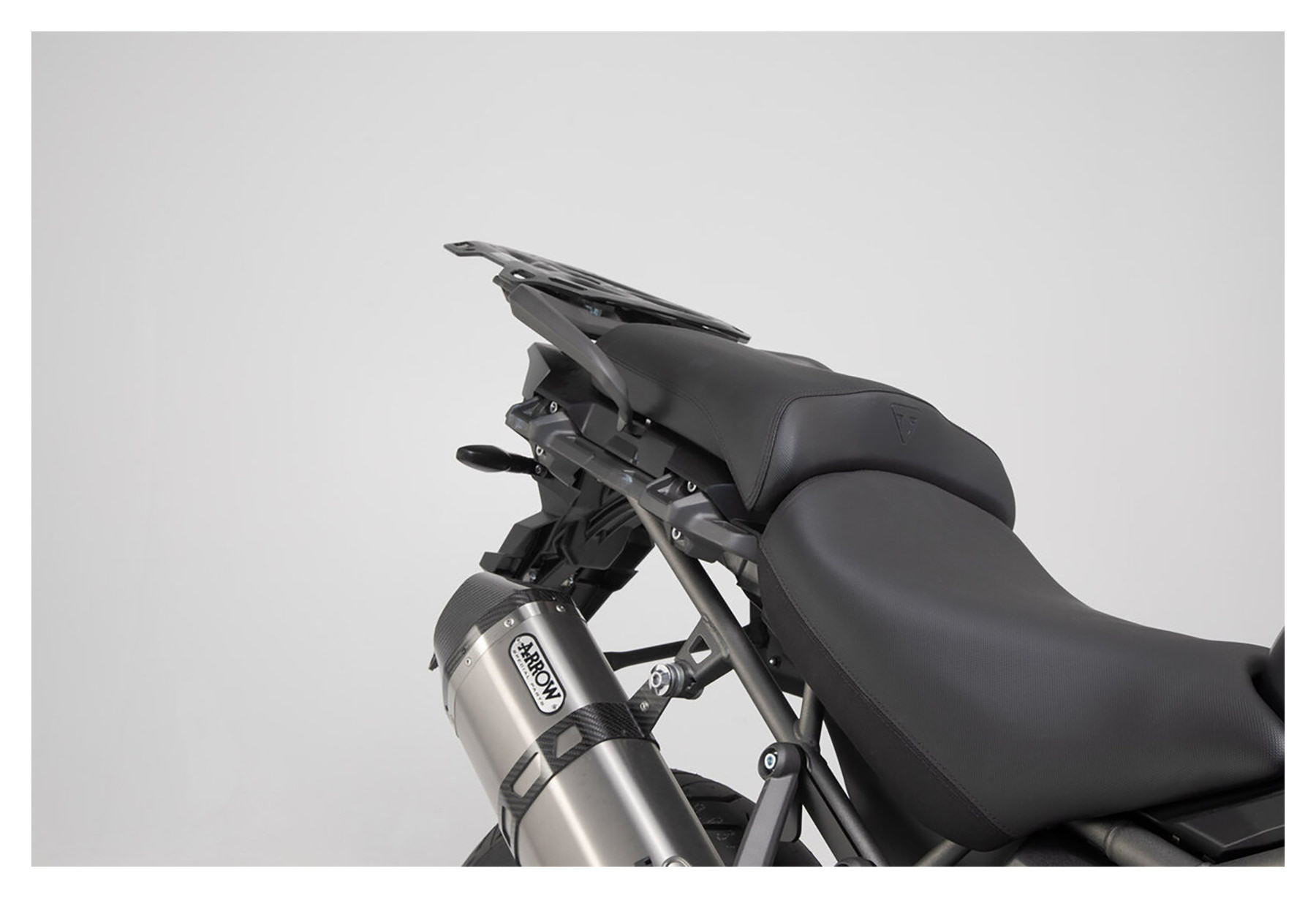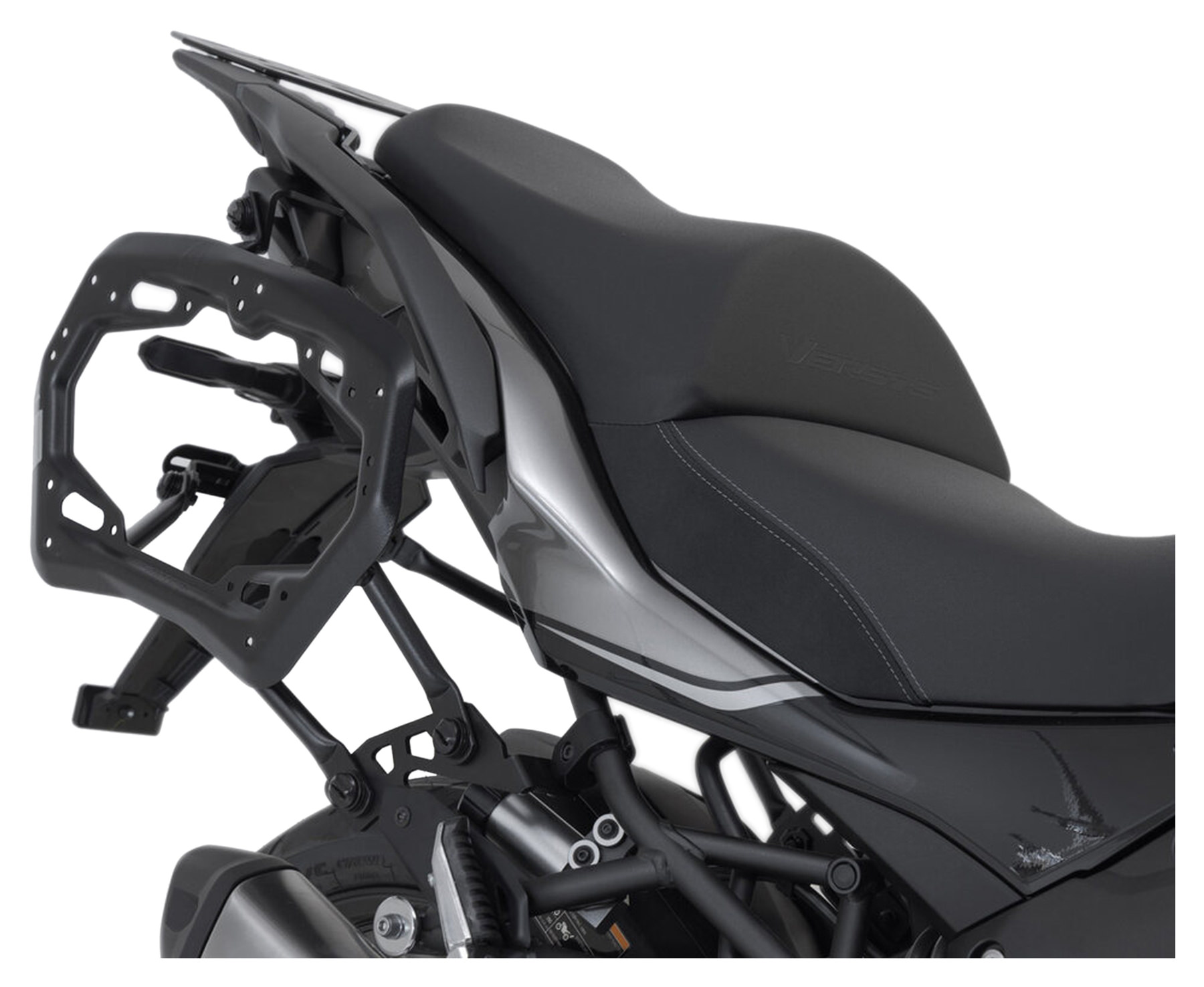 SW-MOTECH PRO SIDE CARRIER
10066900_Produktclip-SW-Motech-Pro-Seitentraeger_20
PRO side carrier
For various models, black
Unfortunately, this product is not compatible with this motorcycle.
Unfortunately, this product is not compatible with this motorcycle. You can find the right for the here: .
Free delivery on orders over €199.00
2 year return policy
Fast delivery
PRO side carrier
For various models, black
SW-MOTECH has developed an enhanced design of side carrier. "PRO" is the name of the range, and these racks incorporate some 20 years of experience in the making of luggage systems. The result is impressive. The model-specific "PRO" side carriers are exceptionally sturdy and designed to hug your motorcycle closely. So they're the first choice for touring enthusiasts who also enjoy the challenge of going off-road.
Optimised shape and 2.5 mm thick steel give extreme strength
Fully removable with newly developed and even sturdier QUICK-LOCK fasteners
Perfect fit, with model-specific design
Black powder coating for corrosion protection
Optional adapter kits for mounting TRAX ADV, TRAX ION aluminium cases, AERO ABS side cases, Givi/Kappa, Hepco & Becker, Shad and Krauser, and also for RotopaX canisters
Optional anti-theft protection
Manufacturer details: SW-Motech

Engineering for motorbikes

SW-MOTECH stands for competence in the development and production of practical solutions in the areas of luggage systems, navigation, ergonomics and safety - all perfectly designed to meet your riding needs. These products stand out thanks to their distinct look, constant high performance, patented technologies and elaborate innovations. Quality, durability and precision are of utmost importance. SW-MOTECH is the ideal companion for every adventure, no matter whether you are on the way to work, on a weekend tour or around globe.
Product
Art. No.
Availability
Price
Actions
KTM790 ADV R 19- 890 20-
10068631

The item is in stock and will be delivered in 2-5 working days. Note: Stocks are updated online every hour on working days from 7 a.m. to 8 p.m., so there is a good chance that the products are available if they appear online.

Available

€270.00 1
QUICK-LOCK EVO SW-MOTECH - HONDA NC 750 X/S 16- BLCK
10065424

The item is in stock and will be delivered in 2-5 working days. Note: Stocks are updated online every hour on working days from 7 a.m. to 8 p.m., so there is a good chance that the products are available if they appear online.

Available

€230.00 1
SW-MOTECG PRO SIDE CARR. - KTM 1290 SUPER ADV/V2 21-
10069074

The product will be ordered from the manufacturer for you. Depending on availability, longer delivery times are also possible. We'll let you know if that's the case. You can of course cancel your delivery at any time free of charge.

Available in 7-21 days

€270.00 1
SW-MOTECH PRO CARRIER - CRF1000L AF.TW.15-17 BLK
10068803

The product will be ordered from the manufacturer for you. Depending on availability, longer delivery times are also possible. We'll let you know if that's the case. You can of course cancel your delivery at any time free of charge.

Available in 7-21 days

€250.00 1
SW-MOTECH PRO SIDE CAR. - HONDA NC750X RH09 21-
10069120

The product will be ordered from the manufacturer for you. Depending on availability, longer delivery times are also possible. We'll let you know if that's the case. You can of course cancel your delivery at any time free of charge.

Available in 7-21 days

€230.00 1
SW-MOTECH PRO SIDE CARR. - GSX1300R HAYABUSA 20-
10069675

The product will be ordered from the manufacturer for you. Depending on availability, longer delivery times are also possible. We'll let you know if that's the case. You can of course cancel your delivery at any time free of charge.

Available in 7-21 days

€290.00 1
SW-MOTECH PRO SIDE CARR. - HONDA CRF1100L AF.TW. 19-
10069292

The product will be ordered from the manufacturer for you. Depending on availability, longer delivery times are also possible. We'll let you know if that's the case. You can of course cancel your delivery at any time free of charge.

Available in 7-21 days

€260.00 1
SW-MOTECH PRO SIDE CARR. - TIGER EXPLORER 1200 12-
10068694

The product will be ordered from the manufacturer for you. Depending on availability, longer delivery times are also possible. We'll let you know if that's the case. You can of course cancel your delivery at any time free of charge.

Available in 7-21 days

€250.00 1
SW-MOTECH PRO SIDE CARR. - YAMAHA TRACER 9 2021- BLK
10069218

The product will be ordered from the manufacturer for you. Depending on availability, longer delivery times are also possible. We'll let you know if that's the case. You can of course cancel your delivery at any time free of charge.

Available in 7-21 days

€260.00 1
SW-MOTECH PRO SIDE CARRIE - BENELLI TRK 502 X 18-
10069290

The product will be ordered from the manufacturer for you. Depending on availability, longer delivery times are also possible. We'll let you know if that's the case. You can of course cancel your delivery at any time free of charge.

Available in 7-21 days

€240.00 1
SW-MOTECH PRO SIDE CARRIE - BMW F750GS F850GS 18-
10066905

The item is in stock and will be delivered in 2-5 working days. Note: Stocks are updated online every hour on working days from 7 a.m. to 8 p.m., so there is a good chance that the products are available if they appear online.

Available

€260.00 1
SW-MOTECH PRO SIDE CARRIE - BMW ID 10065620
10066909

The item is in stock and will be delivered in 2-5 working days. Note: Stocks are updated online every hour on working days from 7 a.m. to 8 p.m., so there is a good chance that the products are available if they appear online.

Available

€270.00 1
SW-MOTECH PRO SIDE CARRIE - QUICK-LOCK CFR1000L 15-17
10066907

The product will be ordered from the manufacturer for you. Depending on availability, longer delivery times are also possible. We'll let you know if that's the case. You can of course cancel your delivery at any time free of charge.

Available in 7-21 days

€240.00 1
SW-MOTECH PRO SIDE RACK - CB500, VAR. BLACK
10068630

The product will be ordered from the manufacturer for you. Depending on availability, longer delivery times are also possible. We'll let you know if that's the case. You can of course cancel your delivery at any time free of charge.

Available in 7-21 days

€250.00 1
SW-MOTECH PRO SIDE RACK - CFR1000L ADV SPORTS 2018-

Important notes

10066903

The item is in stock and will be delivered in 2-5 working days. Note: Stocks are updated online every hour on working days from 7 a.m. to 8 p.m., so there is a good chance that the products are available if they appear online.

Available

€280.00 1
SW-MOTECH PRO SIDE RACK - CFR1000L ADV. SPORTS 18-
10066904

The item is in stock and will be delivered in 2-5 working days. Note: Stocks are updated online every hour on working days from 7 a.m. to 8 p.m., so there is a good chance that the products are available if they appear online.

Available

€260.00 1
SW-MOTECH PRO SIDE RACK - CRF1100L AFRICA TWIN ADV.
10067399

The product will be ordered from the manufacturer for you. Depending on availability, longer delivery times are also possible. We'll let you know if that's the case. You can of course cancel your delivery at any time free of charge.

Available in 7-21 days

€260.00 1
SW-MOTECH PRO SIDE RACK - KTM1050 1090 1190/1290 AD
10066900

The item is in stock and will be delivered in 2-5 working days. Note: Stocks are updated online every hour on working days from 7 a.m. to 8 p.m., so there is a good chance that the products are available if they appear online.

Available

€270.00 1
SW-MOTECH PRO SIDE RACK - MOTO-GUZZI V85 TT 2019-
10066910

The item is in stock and will be delivered in 2-5 working days. Note: Stocks are updated online every hour on working days from 7 a.m. to 8 p.m., so there is a good chance that the products are available if they appear online.

Available

€230.00 1
SW-MOTECH PRO SIDE RACK - MT-09 TRACER/TRACER 900
10066901

The item is in stock and will be delivered in 2-5 working days. Note: Stocks are updated online every hour on working days from 7 a.m. to 8 p.m., so there is a good chance that the products are available if they appear online.

Available

€250.00 1
SW-MOTECH PRO SIDE RACK - MULTISTRADA 1260 2017-
10067692

The item is in stock and will be delivered in 2-5 working days. Note: Stocks are updated online every hour on working days from 7 a.m. to 8 p.m., so there is a good chance that the products are available if they appear online.

Available

€240.00 1
SW-MOTECH PRO SIDE RACK - OFFR.VERS. CFR1000L 15-17
10066906

The product will be ordered from the manufacturer for you. Depending on availability, longer delivery times are also possible. We'll let you know if that's the case. You can of course cancel your delivery at any time free of charge.

Available in 7-21 days

€270.00 1
SW-MOTECH PRO SIDE RACK - R 1200 GS LC 16-18
10066902

The product will be ordered from the manufacturer for you. Depending on availability, longer delivery times are also possible. We'll let you know if that's the case. You can of course cancel your delivery at any time free of charge.

Available in 7-21 days

€280.00 1
SW-MOTECH PRO SIDE RACK - SUZUKI DL 650 2017-
10067690

The item is in stock and will be delivered in 2-5 working days. Note: Stocks are updated online every hour on working days from 7 a.m. to 8 p.m., so there is a good chance that the products are available if they appear online.

Available

€260.00 1
SW-MOTECH PRO SIDE RACK - SUZUKI V-STROM 1050 2019-
10067693

The item is in stock and will be delivered in 2-5 working days. Note: Stocks are updated online every hour on working days from 7 a.m. to 8 p.m., so there is a good chance that the products are available if they appear online.

Available

€260.00 1
SW-MOTECH PRO SIDE RACK - TRIUMPH TIGER 800 2010-
10066908

The item is in stock and will be delivered in 2-5 working days. Note: Stocks are updated online every hour on working days from 7 a.m. to 8 p.m., so there is a good chance that the products are available if they appear online.

Available

€250.00 1
SW-MOTECH PRO SIDE RACK - YAMAHA TÉNÉRÉ 700 2019-
10066930

The item is in stock and will be delivered in 2-5 working days. Note: Stocks are updated online every hour on working days from 7 a.m. to 8 p.m., so there is a good chance that the products are available if they appear online.

Available

€265.00 1
SW-MOTECH SIDE CARRIER - BMW F900R/XR 19- BLACK
10068805

The product will be ordered from the manufacturer for you. Depending on availability, longer delivery times are also possible. We'll let you know if that's the case. You can of course cancel your delivery at any time free of charge.

Available in 7-21 days

€260.00 1
SW-MOTECH SIDE CARRIER - BMW S1000XR 15-19 BLACK
10068807

The product will be ordered from the manufacturer for you. Depending on availability, longer delivery times are also possible. We'll let you know if that's the case. You can of course cancel your delivery at any time free of charge.

Available in 7-21 days

€240.00 1
SW-MOTECH SIDE CARRIER - BMW S1000XR 19-
10068808

The product will be ordered from the manufacturer for you. Depending on availability, longer delivery times are also possible. We'll let you know if that's the case. You can of course cancel your delivery at any time free of charge.

Available in 7-21 days

€290.00 1
SW-MOTECH SIDE CARRIER - DUCATI MULTISTRADA V4 20-
10069291

The product will be ordered from the manufacturer for you. Depending on availability, longer delivery times are also possible. We'll let you know if that's the case. You can of course cancel your delivery at any time free of charge.

Available in 7-21 days

€260.00 1
SW-MOTECH SIDE CARRIER - HONDA X-ADV 2016-20 BLACK
10068811

The product will be ordered from the manufacturer for you. Depending on availability, longer delivery times are also possible. We'll let you know if that's the case. You can of course cancel your delivery at any time free of charge.

Available in 7-21 days

€200.00 1
SW-MOTECH SIDE CARRIER - KAWASAKI KLR 650 22-
10069605

The product will be ordered from the manufacturer for you. Depending on availability, longer delivery times are also possible. We'll let you know if that's the case. You can of course cancel your delivery at any time free of charge.

Available in 7-21 days

€270.00 1
SW-MOTECH SIDE CARRIER - MT-09 TRACER 14-18 BLACK
10068809

The product will be ordered from the manufacturer for you. Depending on availability, longer delivery times are also possible. We'll let you know if that's the case. You can of course cancel your delivery at any time free of charge.

Available in 7-21 days

€240.00 1
SW-MOTECH SIDE CARRIER - VERSYS 1000 2018- BLACK
10068806

The item is in stock and will be delivered in 2-5 working days. Note: Stocks are updated online every hour on working days from 7 a.m. to 8 p.m., so there is a good chance that the products are available if they appear online.

Available

€250.00 1
SW-MOTECH SIDE CARRIER - VERSYS 1000/S 18-
10069604

The item is in stock and will be delivered in 2-5 working days. Note: Stocks are updated online every hour on working days from 7 a.m. to 8 p.m., so there is a good chance that the products are available if they appear online.

Available

€250.00 1
SW-MOTECH SIDE CARRIER - XT1200Z SUP.TEN.10- BLACK
10068812

The product will be ordered from the manufacturer for you. Depending on availability, longer delivery times are also possible. We'll let you know if that's the case. You can of course cancel your delivery at any time free of charge.

Available in 7-21 days

€275.00 1
TRIUMPH TIGER900 GT 19-21
10067993

This product is available at week 27.
Current calendar week: 20

Available as of calendar week 27

€245.00 1