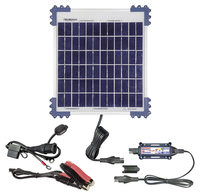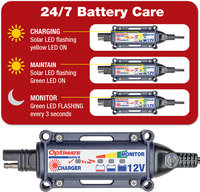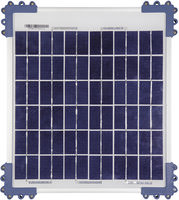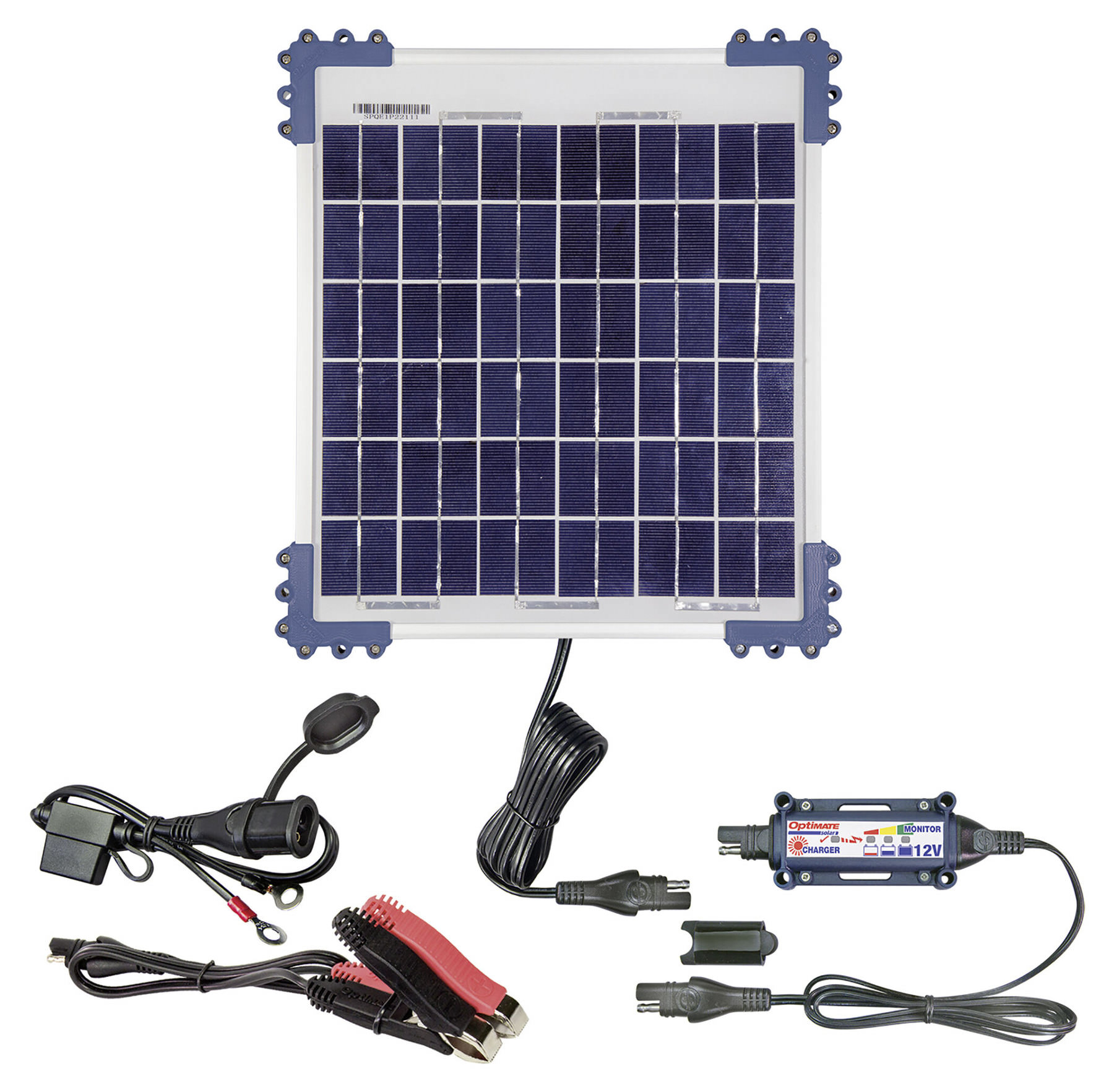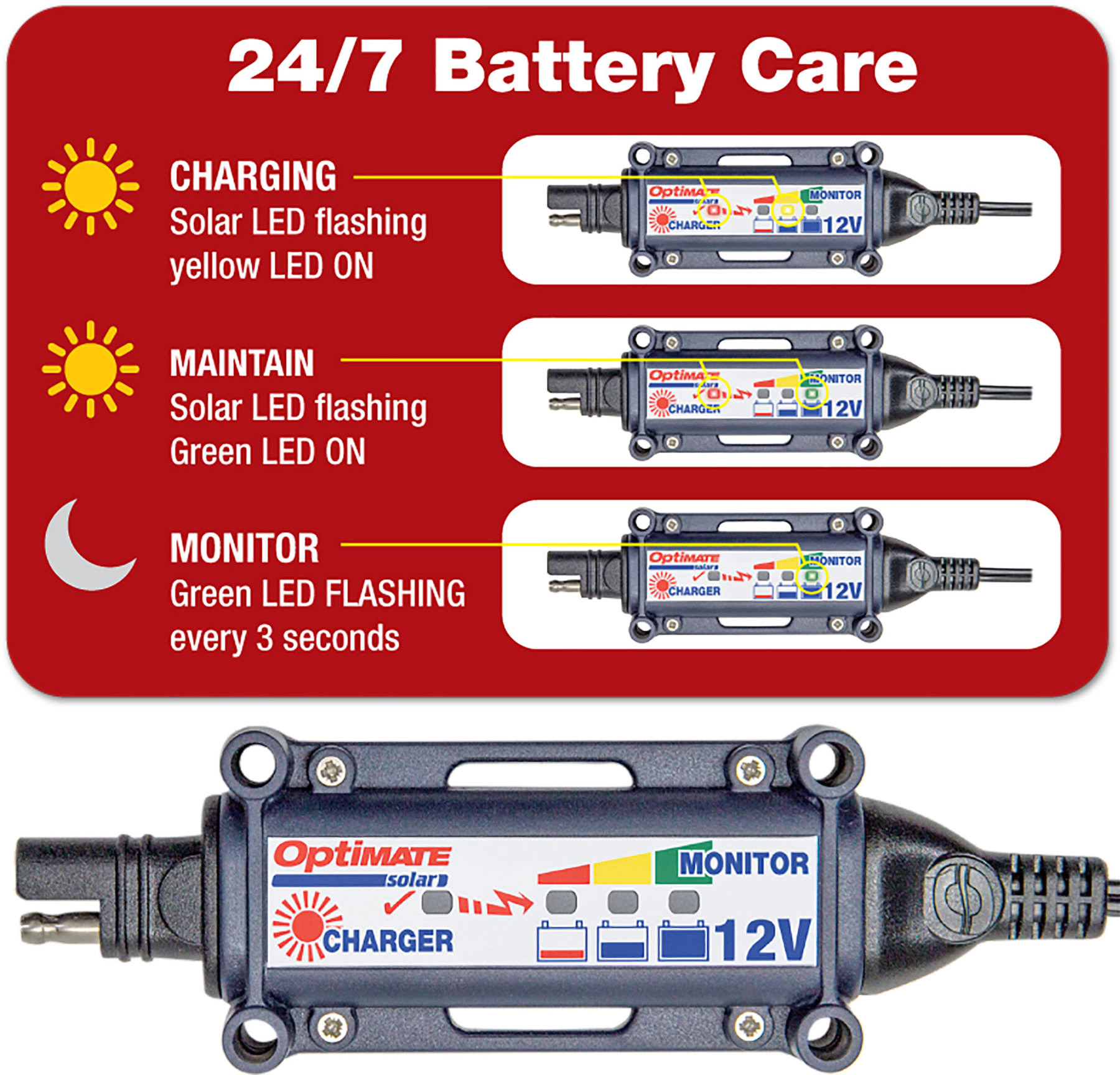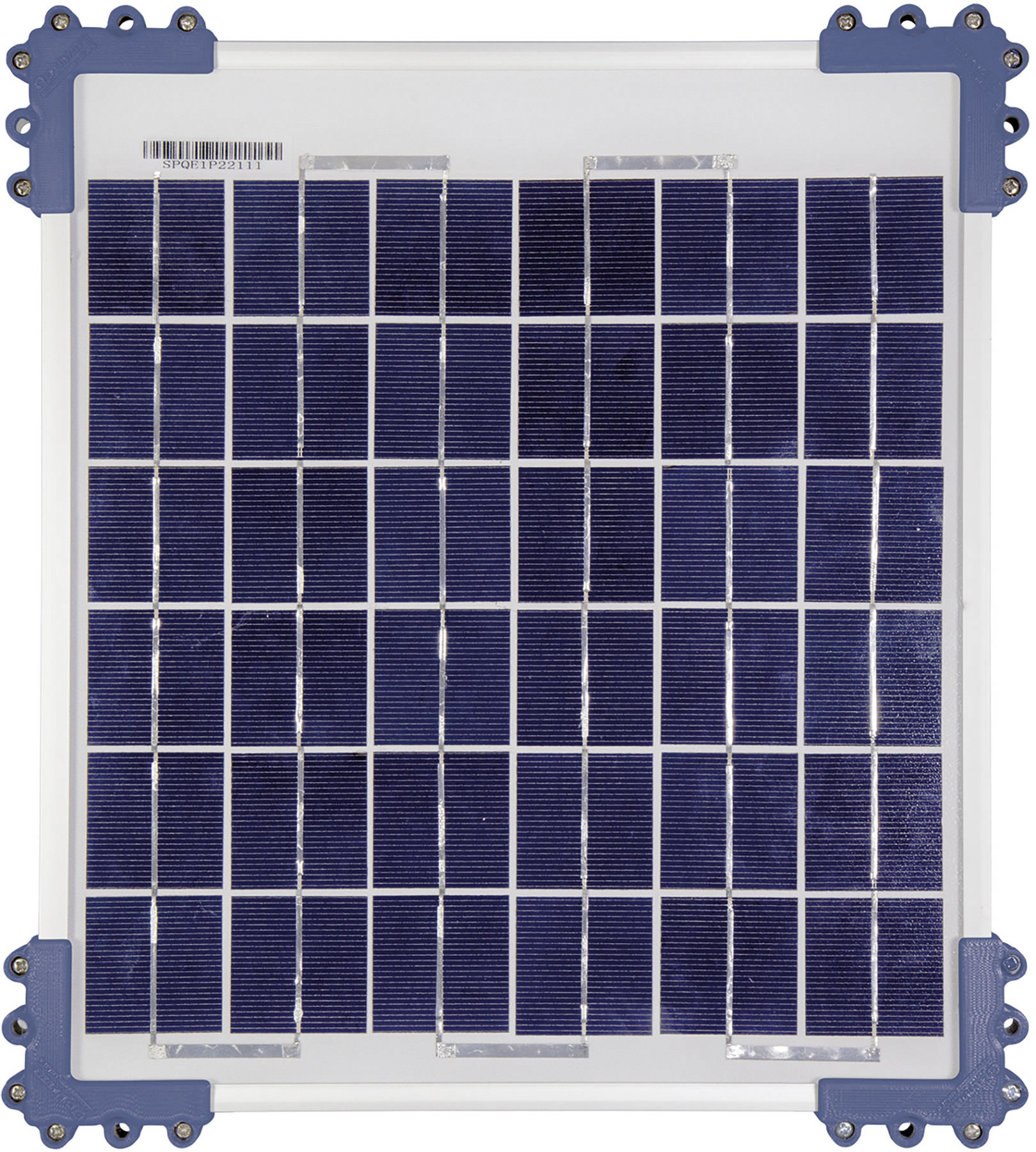 OPTIMATE SOLAR PANEL CHARGER
10037738_Solar-12V_Charger-monitor
10037738_Solar_Controllor-How_it_works
OptiMate-10050399-Solar
OptiMATE SOLAR PANEL 10 W
Charger for 12 V batteries
€

129.991
from
€

99.971
(-23%)
Free delivery on orders over €199.00
2 year return policy
Fast delivery
OptiMATE SOLAR PANEL 10 W
Charger for 12 V batteries
What could be better than your own personal solar power plant! Whenever you need power, you simply position the solar panel in the sunlight or daylight, and you instantly have an essentially unlimited power supply at your finger-tips. In fact, it functions just like the solar panels you see on the roofs of houses. The OptiMate Solar Panel Battery Charger for 12 V standard, AGM and gel batteries from 2 Ah to 240 Ah.
The OptiMate is the world's most efficient solar pulse charging system with an intelligent charging function that will even bring a virtually "dead" battery back to life, and also provides long-term battery maintenance.

How it works:
The charger tests the solar energy it receives,
and once 1 V is reached, the intelligent system "decides" between pulse and continuous mode to provide the fastest charging
MAINTAIN mode: continues next day if the battery has held the charge overnight. If not, the program switches back to "OPTIMISE" mode
Charge state indicated every 3 seconds
Readiness indicator for STD and high-performance AGM batteries
Draws less than 0.5 mA in MONITOR mode
Switches automatically to "CHARGE" mode when it receives sufficient sunlight
Setting up:
The OptiMate Charge Controller can be positioned close to the motorcycle or battery so that the progress of charging and maintenance is easy to see
The solar panel must be mounted and aligned in a suitable position so that it receives maximum sunlight.
Dimensions: 32.5 x 29.2 x 2.6 cm

Solar panel:
Output: 10 W (max.)
Voltage: 12 V nominal, 22 V max.
Use: Indoor/outdoor
Design: Weatherproof aluminium frame with 4 mounting brackets, 200 cm output cable with SAE connector
Features OptiMate charge/monitoring controller:
Charge current: 0.83 A from 10 W panel (max. average current), 3-5 A pulse current.
Usage: Indoor/outdoor (lowest temperature: - 20 °C
Economy mode: start with low 1 V voltage
TM522-1 suitable for: 12 volt standard, AGM, gel-lead-acid batteries
TM522-D1 suitable for: 12 volt standard, AGM, gel-lead-acid and LI-ION batteries
Input: 15 to 22 V
Design: Weatherproof charge controller housing with mounting holes and loops (for Velcro or Ziptie). SAE input connector for solar panel and output cable of 100 cm to be connected to the battery with the supplied weatherproof battery cable and standard battery clamp set.
Protection:
Overcharge protection
Vehicle electronics protected
Spark suppression
Safe for long-term battery maintenance. Automatic switch-off in the event of short-circuit or if clamp is detached from battery.
Manufacturer details: OptiMATE
OptiMATE chargers and accessories

TecMate S. A., founded in Belgium in 1994, specialises in the development and manufacture of professional equipment for charging and testing batteries. TecMate electronic precision tools are also used in motorsports. All the expertise from the professional sector is also included in the Optimate chargers for private users. Optimate chargers are available at Louis in a range of versions for all battery types (also LiFePo4).
Product details
Suitable to starter batteries with: 12V
Charging current (max.): 14,4 V
Charging characteristic: I/U phase, U1-phase, U2-phase
Number of LED status indicators: 4 LED´s
Overview of product features
Suitable for conventional lead acid batteries
Suitable for maintenance-free gel batteries
Suitable for maintenance-free AGM batteries
Suitable for pure lead batteries
Suitable for 12V Lithium-Ion starter batteries
Intelligent charging technology
Short-circuit proof
Automatic charging current adaptation
Automatic charging shutdown
Trickle charging
Automatic battery test before charging
Product
Art. No.
Availability
Price
Actions
OPTIMATE SOLAR PANEL 2,5A - LEAD ACID BATT. TM522-1
10037738

The item is in stock and will be delivered in 2-5 working days. Note: Stocks are updated online every hour on working days from 7 a.m. to 8 p.m., so there is a good chance that the products are available if they appear online.

Available

Please remember that "Last chance" items can sell out fast, especially when the price has been slashed and the clothes sizes you are looking for are popular. "Last chance" items may no longer be available in all Louis stores!

€129.99

1 €99.97 1
OPTIMATE SOLAR PANEL 5 A - LI-ION/LEAD ACID TM522-D1
10050399

The item is in stock and will be delivered in 2-5 working days. Note: Stocks are updated online every hour on working days from 7 a.m. to 8 p.m., so there is a good chance that the products are available if they appear online.

Available

€140.90 1