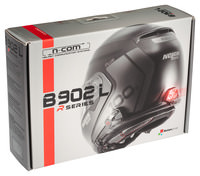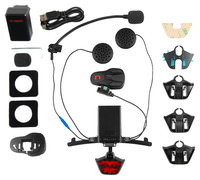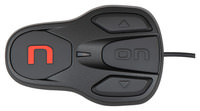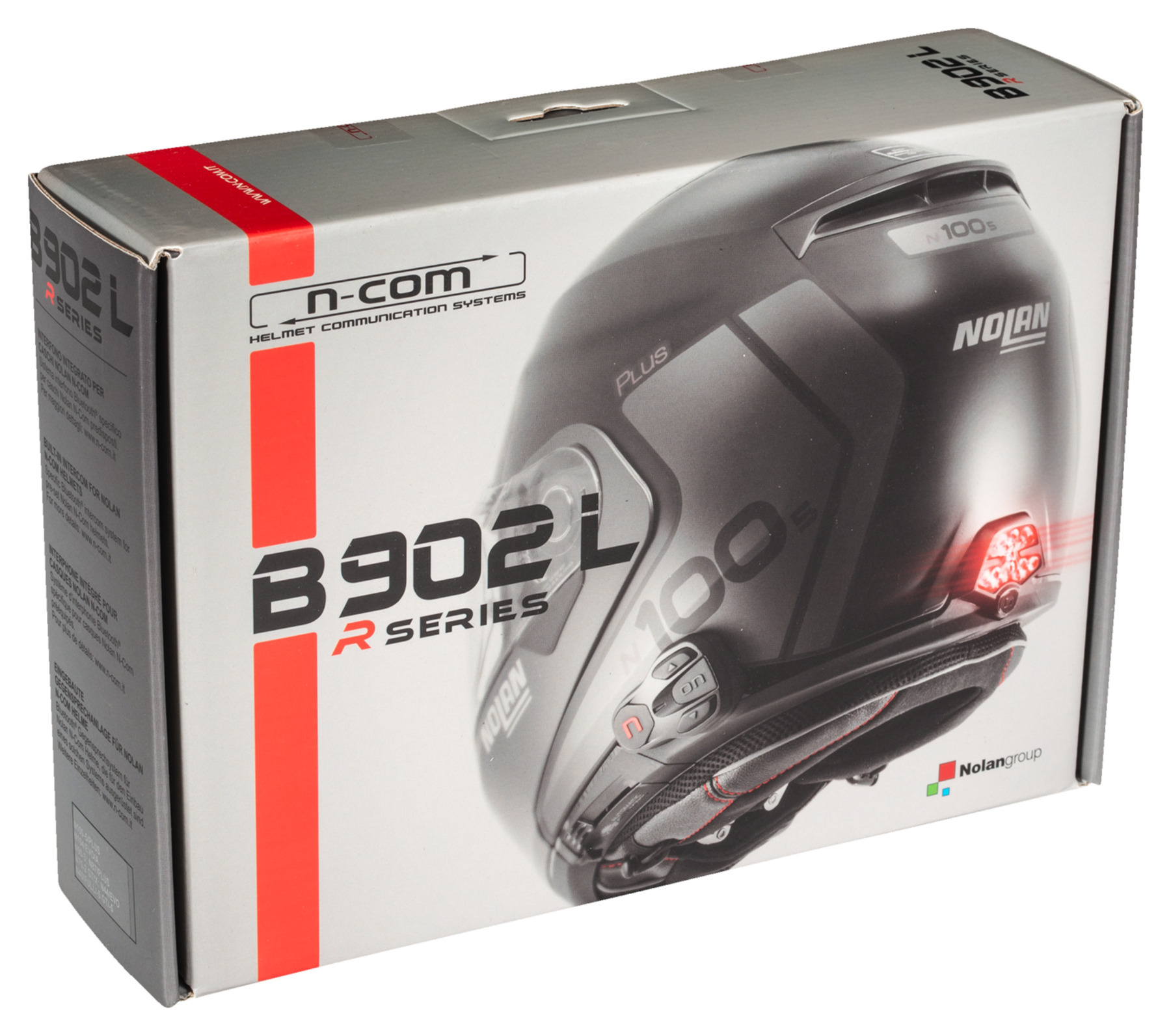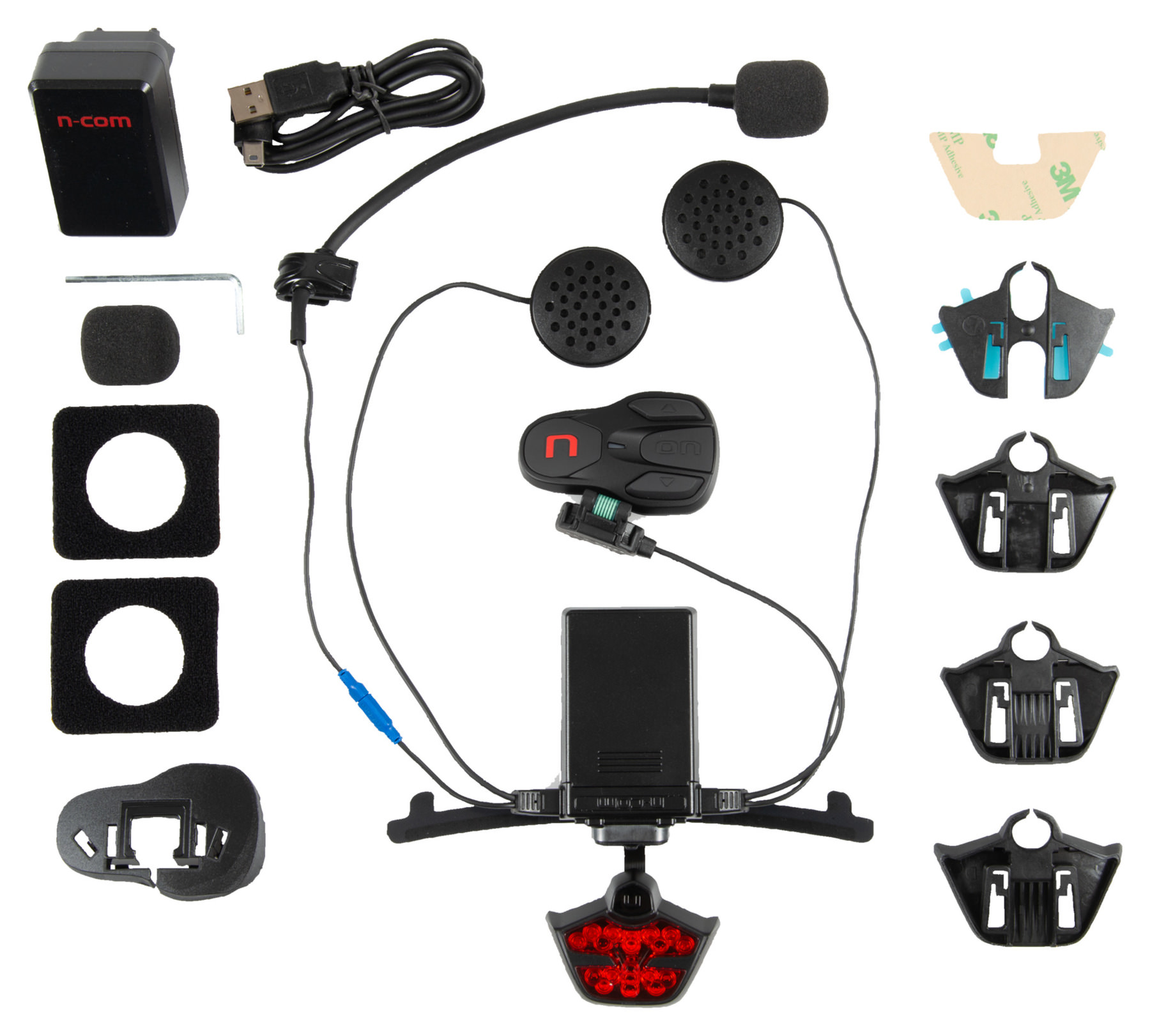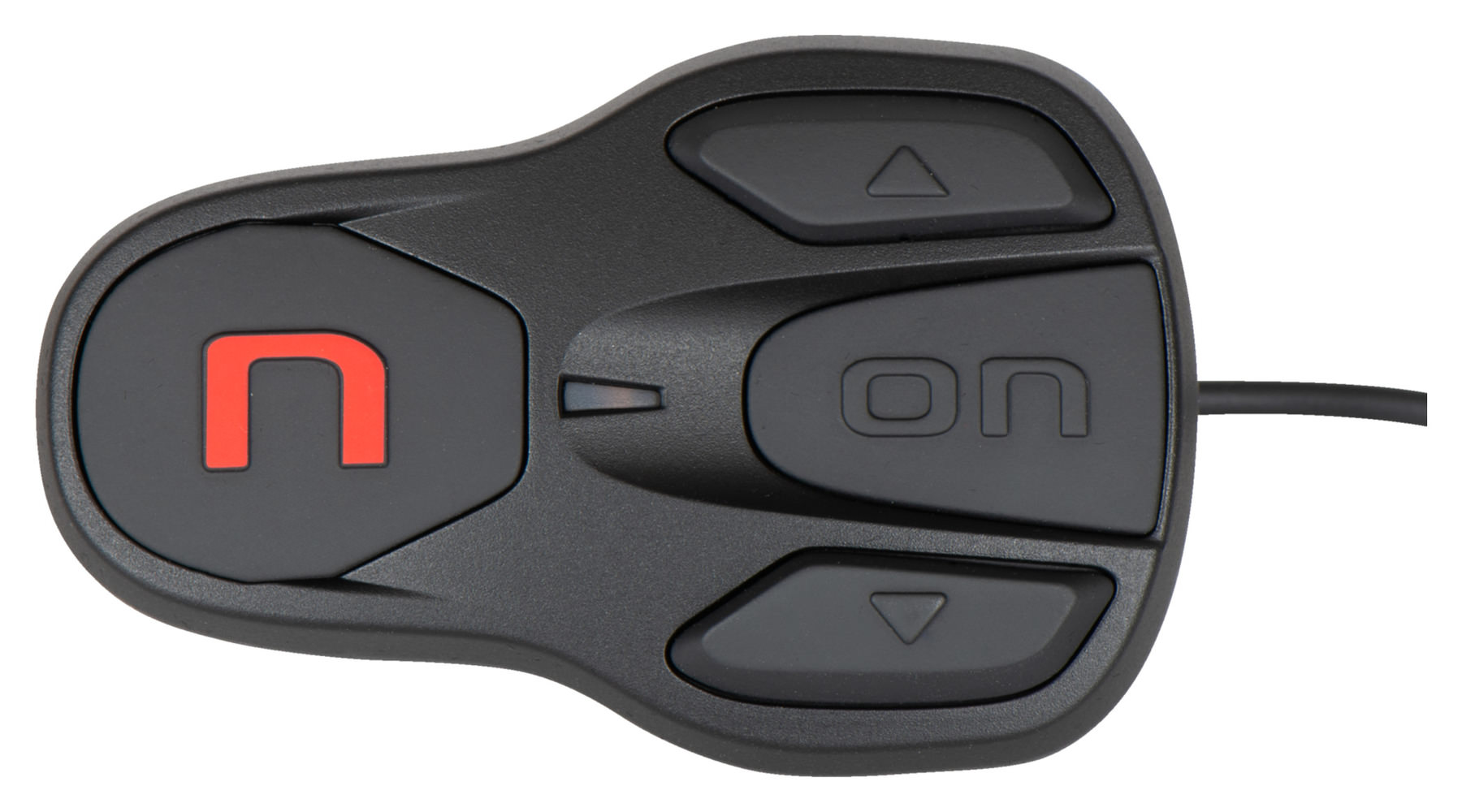 €

324.

99
2
€

276.001
(-15%)
This product is available at week 23.
Current calendar week: 21
Available as of calendar week 23
2 Price comparison with current recommended retail price.
Free delivery on orders over €199.00
2 year return policy
Fast delivery
NOLAN N-COM B902L R
For all motorcyclists who value high performance and a shared riding experience, N-Com B902L R Series is the best integrable communication system that can be installed in Nolan helmets designed for this purpose. Thanks to the Audio Multitasking function, simultaneous reception from different audio sources connected to N-Com is possible. The Auto ON/OFF, Multilingual Spoken Messages and Smart Conference functions make N-Com B902 a versatile and powerful intercom system, ideal for those who travel long distances. Plus guaranteed visibility thanks to the unique ESS system for stand and brake indication.

Other features:
perfectly integrated into the helmet
easy and quick installation
control buttons built into the helmet: ergonomic design, easy operation even with motor gloves, 4 control buttons
can be exchanged from one Nolan N-Com helmet to another
Emergency Braking Light Indicator: Emergency stop light system (ESS - Emergency Stop Signal) by a built-in LED light that is integrated in the rear part of the helmet.
Turn on the ESS, and you can hardly be overlooked

Intercom function:
Rider/passenger intercom function via Bluetooth.
Intercom from motorcycle to motorcycle via Bluetooth up to 700 meters (in open terrain, without obstacles). One-to-one conversation. Motorcycle-to-motorcycle call function
Smart Conference (Group intercom) Simultaneous group calls between 4 "900" series N-Com systems.
Universal Conference (Chained intercom) Simultaneous group calls between 4 "900" series N-Com systems and one system connected in "Universal Intercom" operating mode
VOX: activation and deactivation of the intercom's speech function
Via Bluetooth with Bluetooth Nolangroup communication systems (except Bluetooth Kit and Bluetooth Kit2, which are not compatible)
Via Bluetooth with Bluetooth Nolangroup communication systems (except for Bluetooth Kit and Bluetooth Kit2, which are not compatible).
Compatible with communication systems from other manufacturers
Audio functions:
Full duplex intercom (HD quality)
high quality Hi-Fi stereo sound
noise cancelling microphone
VOICE PROMPT: multilingual voice announcements of the system
DSP: dynamic noise reduction during intercom connection
Auto ON / OFF: automatic switching on and off of the system by acceleration sensor
Telephone functions:
Phone calls via Bluetooth: answering and ending a phone call, answering by voice input, voice control, redialing, switch intercom/phone automatic management
Automatic disconnection of intercom connection and audio source during a phone call. Automatic reconnection at the end of the call
Conference call function: conference call between driver, passenger and caller
Connect up to two cell phones
Store 3 quick dial numbers with the command of quick dial call
Smart Navi System: the smart navigation device of the smartphone.
iPhone™ and Android™ Compatible. iPhone is a registered trademark of Apple Inc / Android is a trademark of Google Inc.
MP3 functions:
Bluetooth connections with A2DP MP3 player: play, pause, stop, skip directly from the helmet (AVRCP profile).
Sharing music via Bluetooth with a second helmet (Music Sharing)
FM radio:
FM radio built in: search for radio stations, 6 presets.
RDS function: automatic search of the stronger radio signal
automatic mute for incoming calls
Audio multitasking:
simultaneous audio reception from different audio sources connected to N-Com.
Compatibility with Android devices. On iOS devices, the use of the Audio Multitasking function is limited
Function available only between B902 systems.
Audio system of the motorcycle:
Connection via Bluetooth to the audio systems of Ducati, BMW,KTM, Honda Goldwing, Harley Davidson.
Possibility of listening in the helmet to all the audio signals coming from the motorcycle
Possibility of adjusting the volume of all the audio signals coming from the motorcycle by operating the control device located on the handlebars (on appropriate models).
Aux input:
Aux input for connection via cable to Mp3 players (cable sold separately)
Mini USB connection cable included for management on PC
N-com App:
Management of the N-Com system from Android, iPhone, iPad smartphone thanks to the new app N-Com Easyset
Intercom Easy Pairing: the linking of the N-Com systems is done through the QR code generated on your own smartphone. This function is only available between the systems B902
Battery and charger:
rechargeable, replaceable lithium battery
Fast Charge: enables fast charging of the system. The function is available when using the supplied USB charger and USB cable.
BATTERY SAVING: automatic shutdown of the N-Com amplifier when no active audio sources are heard
low battery with audible and visual signal
talk time: 15 hours
charger: 100/240V - 50/60 Hz
connection options:
MP3 PLAYERS - the system runs in stereo mode with the Multimedia Wire2 Mp3 mini USB - code CPA00000010. Note: it is not possible to stay in intercom communication with the passenger while using the audio system via cable.
HONDA GOLDWING - the system works stereo with the Multimedia Wire2 Honda Goldwing mini USB - code CNC000I000003
HARLEY DAVIDSON - the system works stereo with the Multimedia Wire2 Harley Davidson mini USB - code CNC00000007.
Hazard brake light:
Emergency LED brake light system on the rear part of the helmet.
Built-in sensor to measure acceleration forces.
An algorithm for calculating the acceleration forces
Adjustment possibility for the sensitivity of the acceleration sensor
The ESS system works independently of the motorcycle's braking system, as it measures the acceleration that the helmet encounters
Parking lights
Hazard warning lights

Compatible with the following Nolan helmets: N100-5/PLUS, N90-3, N87/PLUS, N70-2 GT/X, N40-5 GT/-5, N104/EVO/ABSOLUTE, N44/EVO, N40/FULL

Manufacturer details: Nolan

More than just a helmet

Nolan has been developing and producing motorcycle helmets since 1972. Today the Italian firm is one of Europe's leading helmet manufacturers. The driving force behind this success story has always been a passion for offering bikers ever-better helmets. This continuous technical enhancement - not only in terms of helmet design, but also production technology - means that each new helmet model incorporates still greater quality, comfort and biking enjoyment, but most importantly of all, greater safety. For Nolan, safety is the utmost priority for every helmet that leaves the drawing board. No surprise, then, that Nolan does not make use of external suppliers. From raw materials through to final inspection and packaging, the entire production process is carried out in-house at Nolan.
Product details
Bluetooth specification: Bluetooth 4.1
Maximum range between 2 devices: 700 meter
Intercom conferencing (Mesh): Up to 4 users
Intercom conferencing (Bluetooth): Up to 4 users
Intercom toggling mode (Bluetooth): Up to 4 users
Smartphone app for easy operation: iOS and Android
Microphone types: Boom microphone included
User interface: 4 buttons
Mounting: preparation in the helmet
Maximum standby time: 10 days
Maximum talk time: 15 hours
Weather protection: No weather protection
Special Features: FM Radio Receiver
Overview of product features
Sat nav connectivity
Mobile Phone Connectivity
Driver to passenger intercom
Bike-to-bike intercom
Full-Duplex (intercom)
RDS radio
MP3-Connectivity (via cable)
MP3-Connectivity (wireless via A2DP)
Voice Commands
Spoke status announcements
Voice controlled phonecall acceptance/denial
Changeable speakers via 3.5mm jack plug
Software Updates
Use while charging
Universal intercom with different brands
Connection with two mobile phones
FM Radio Receiver
Product
Art. No.
Availability
Price
Actions
NOLAN N-COM B902L - R SERIES
20014237

This product is available at week 23.
Current calendar week: 21

Available as of calendar week 23

€324.99

1 2 €276.00 1
2 Price comparison with current recommended retail price.