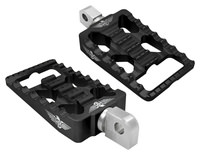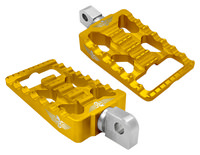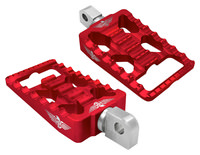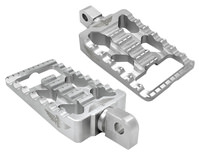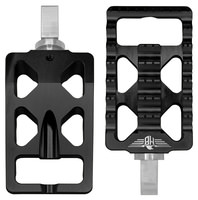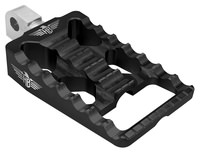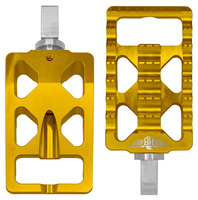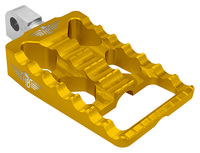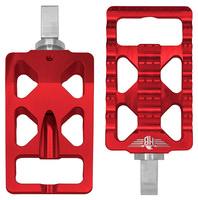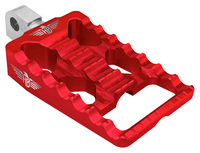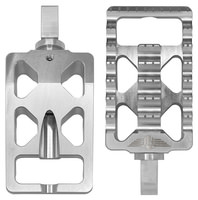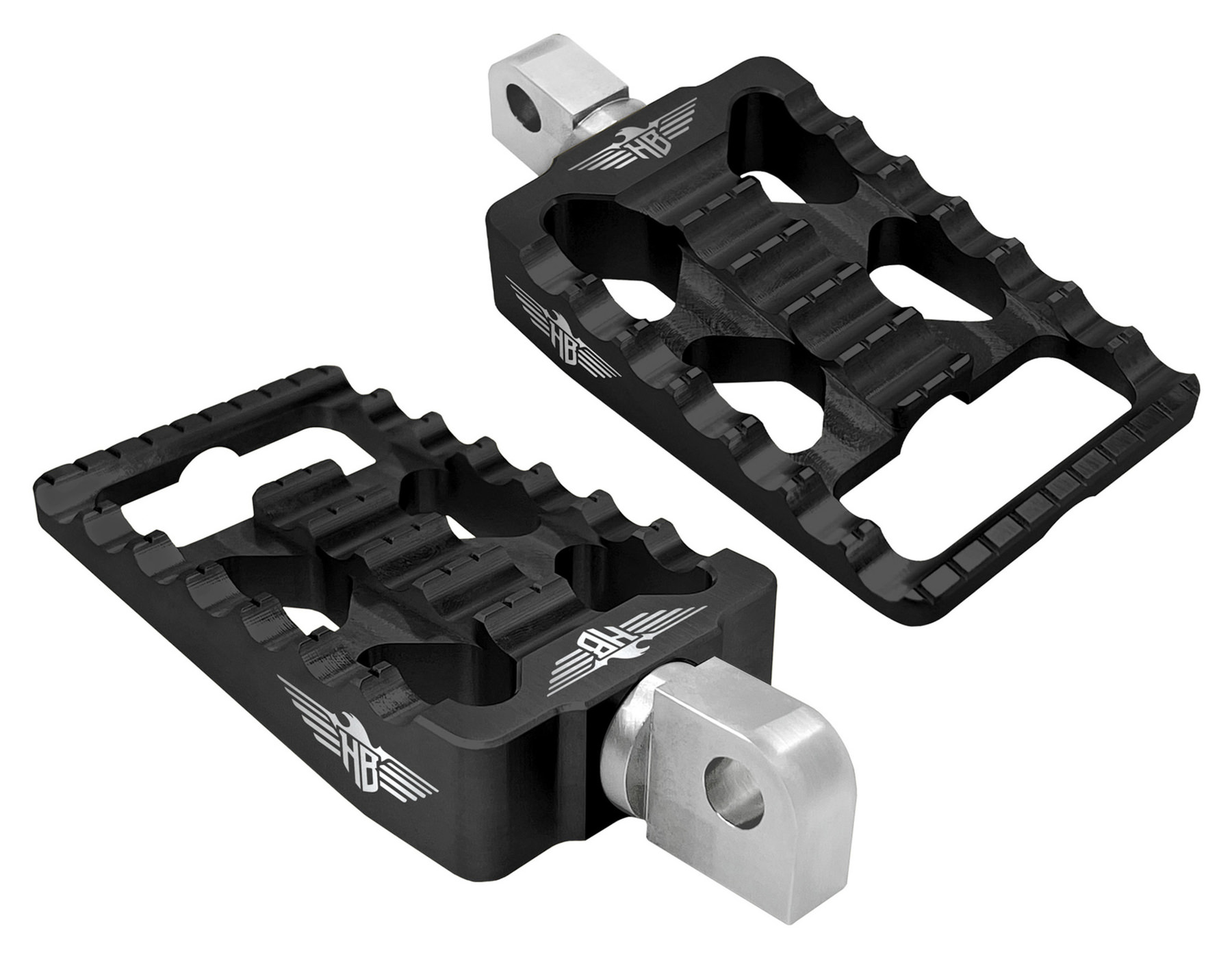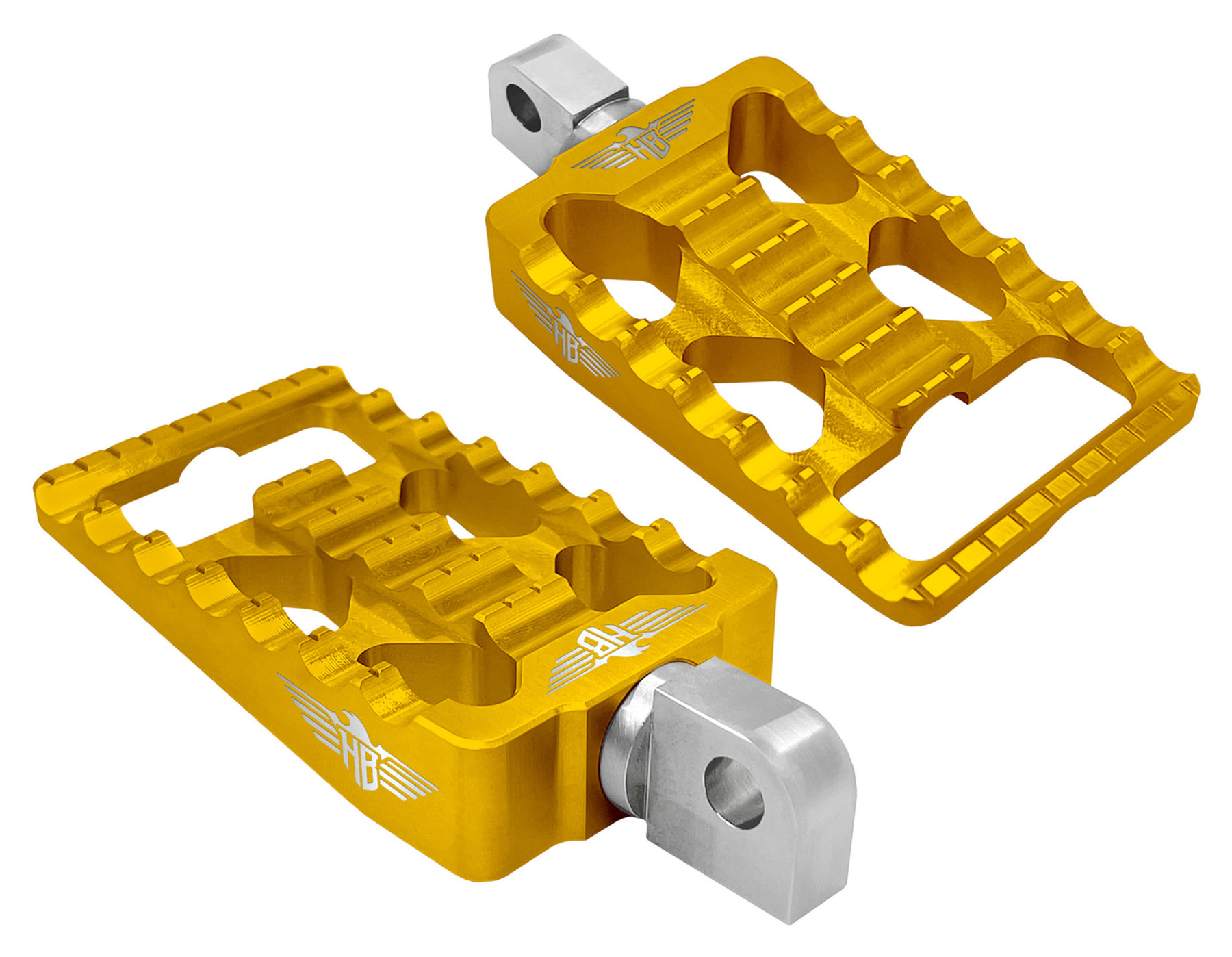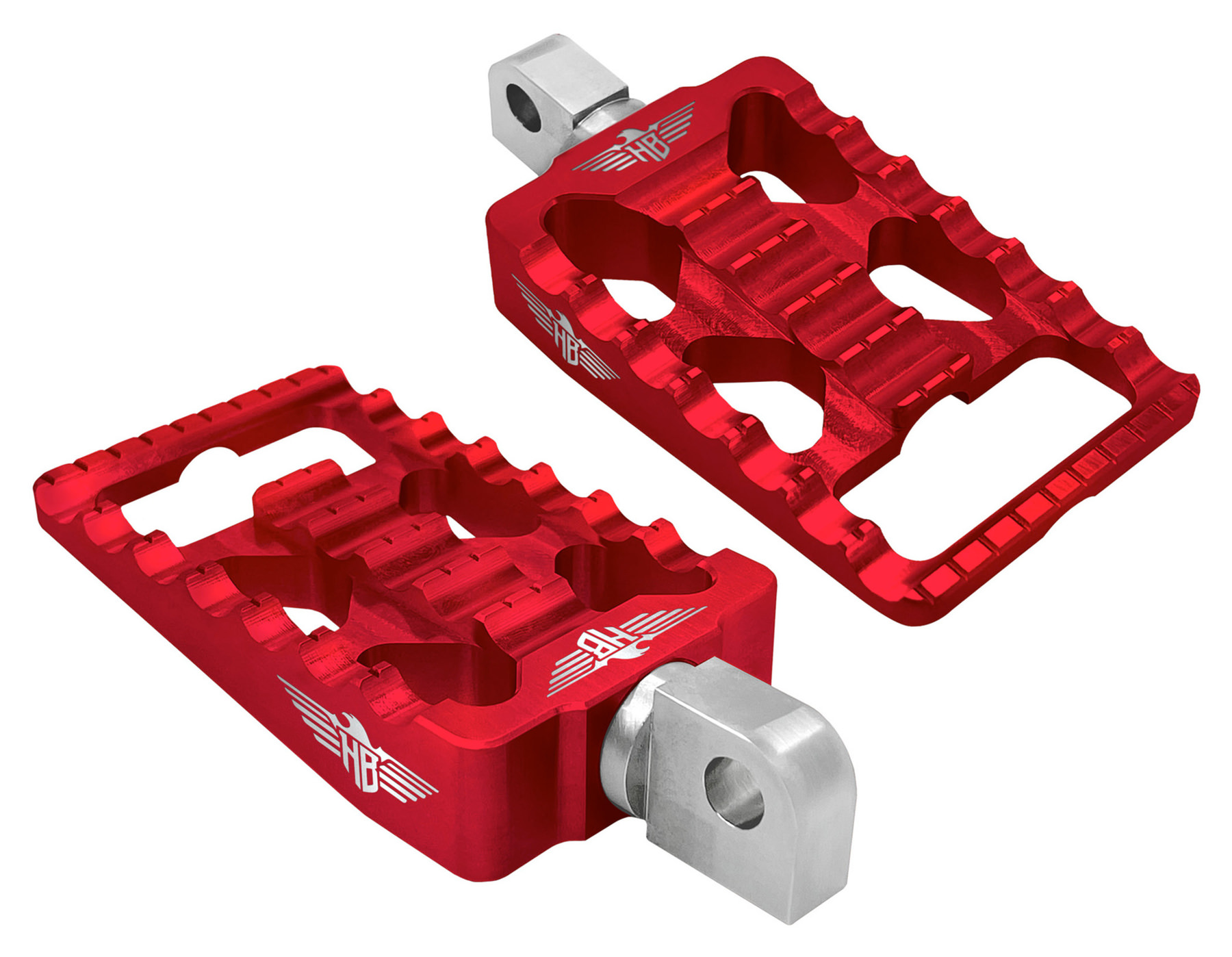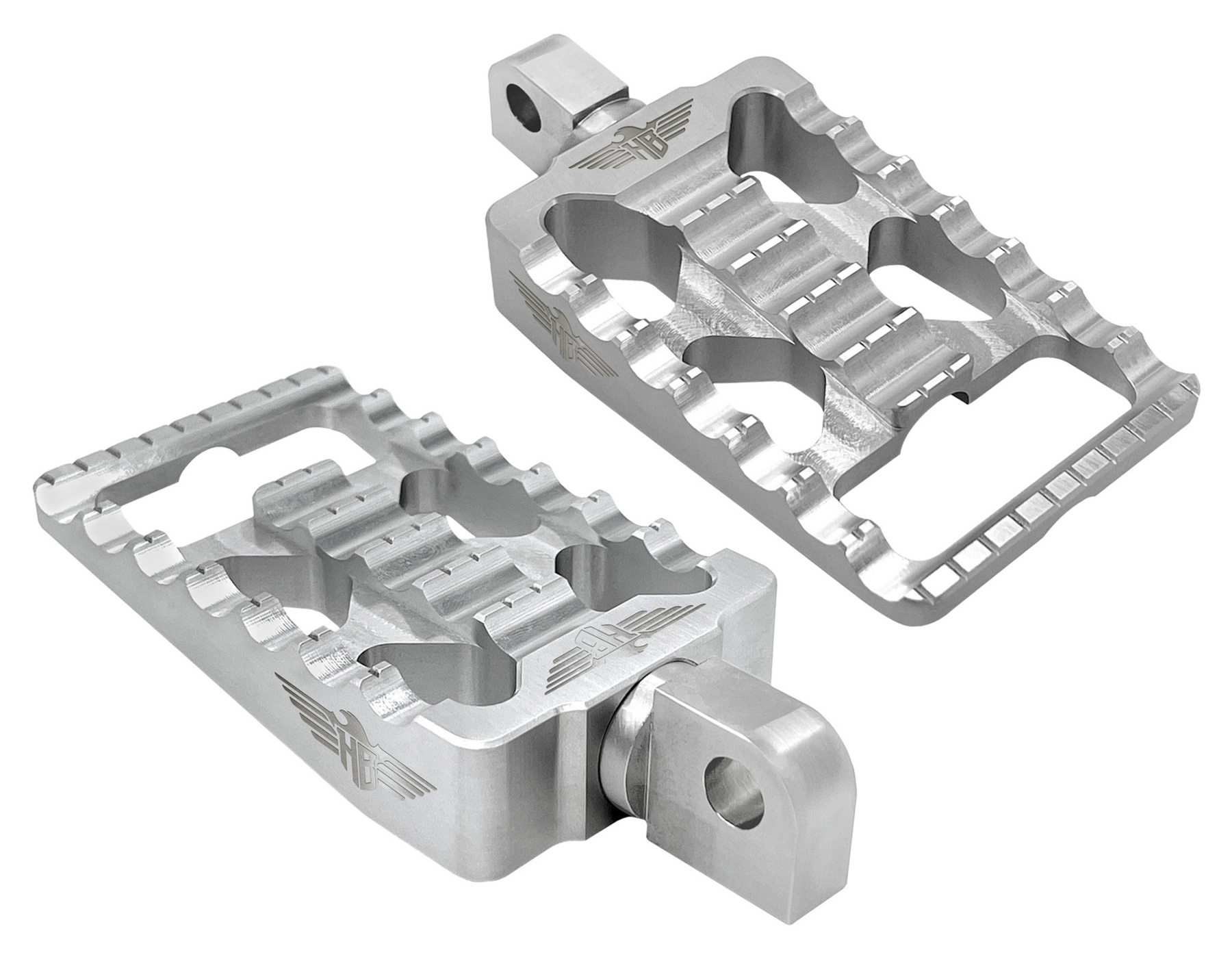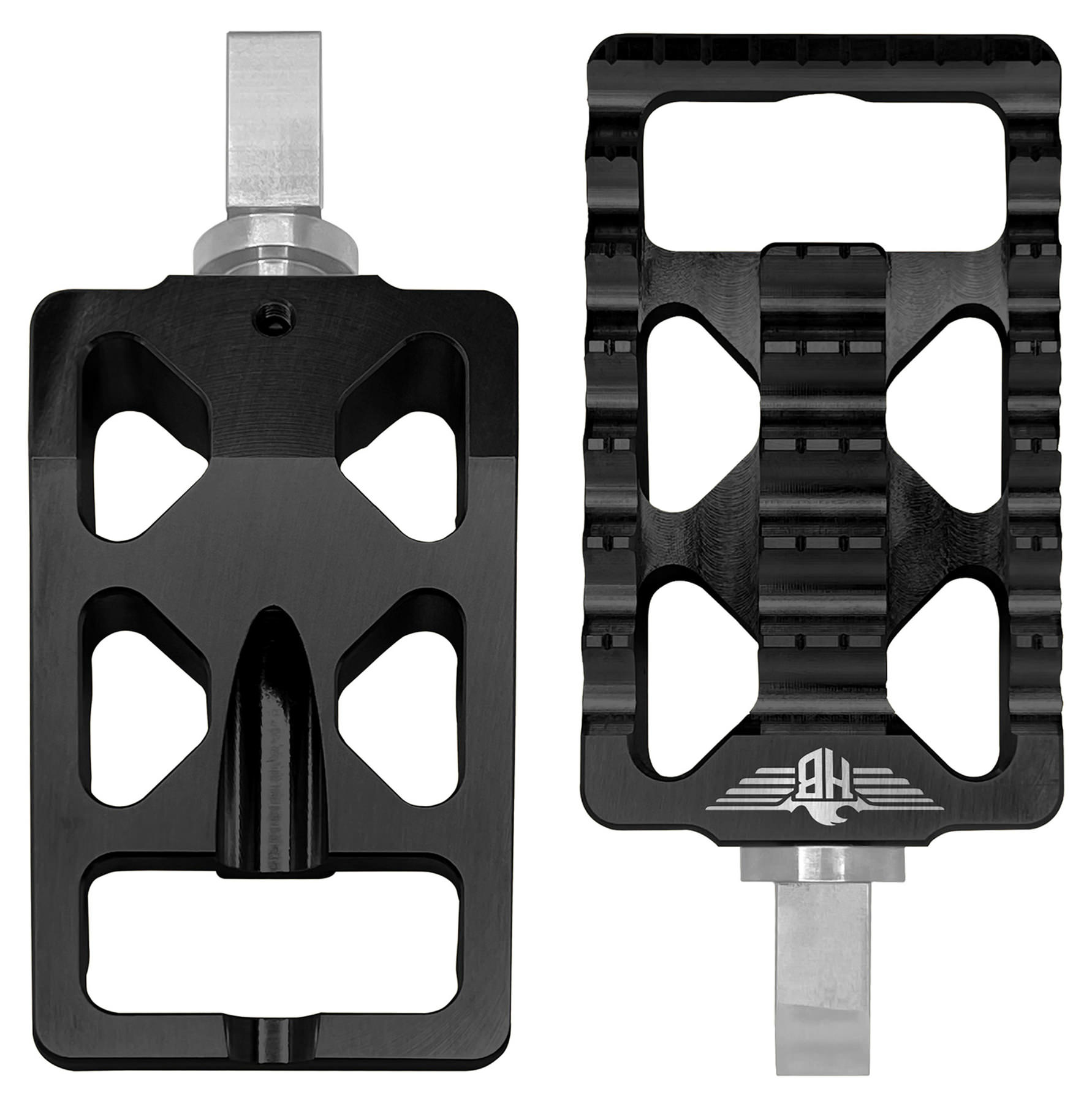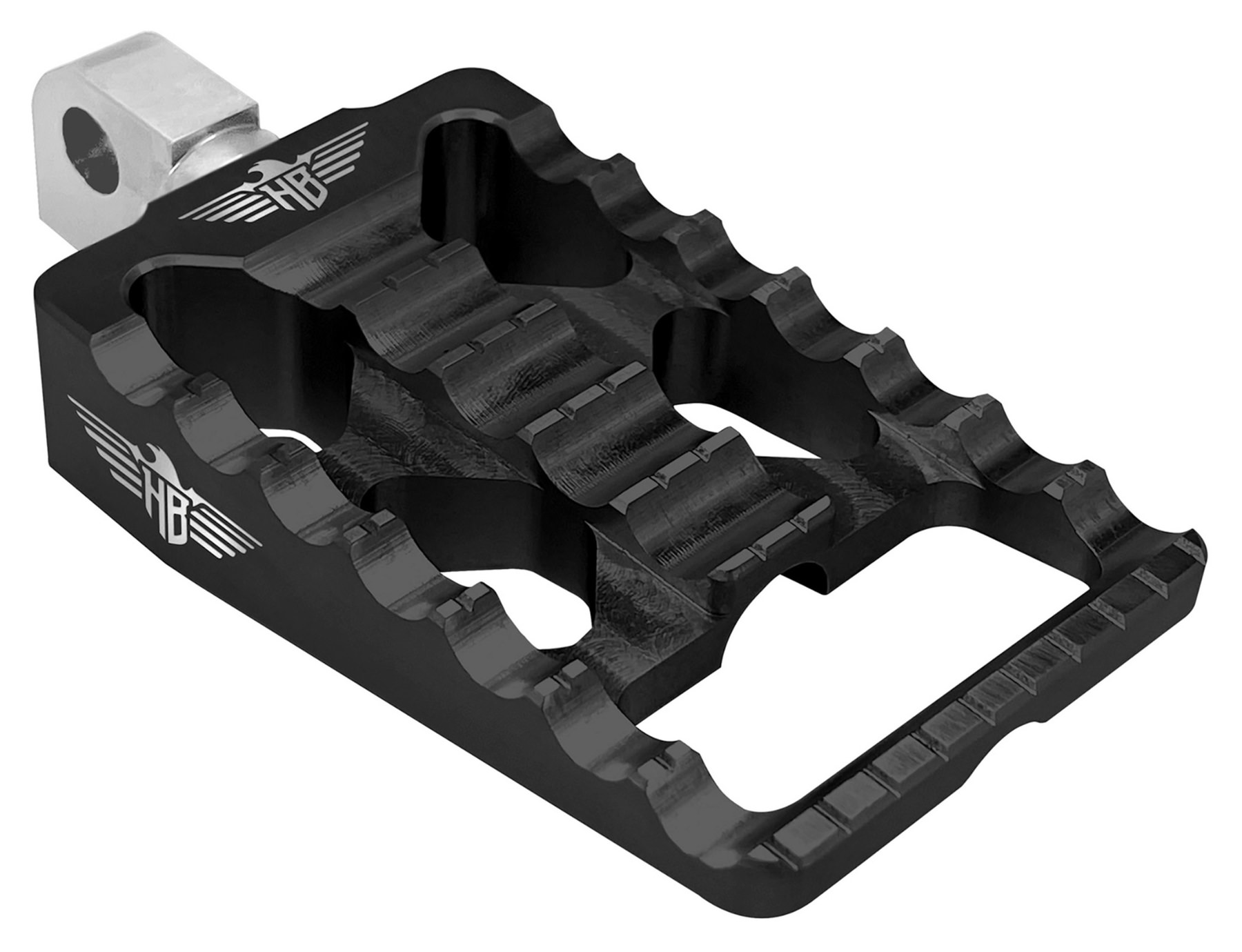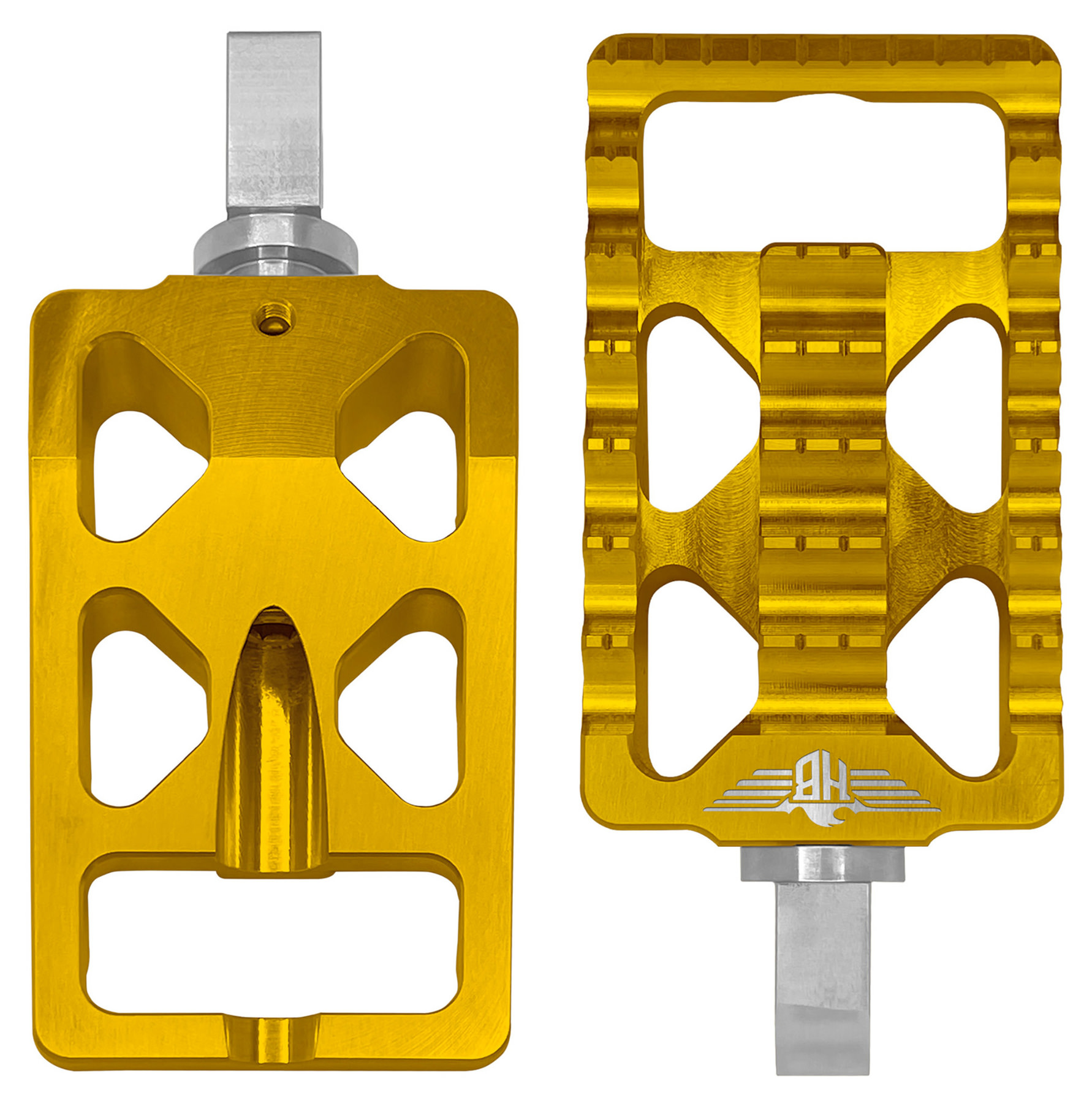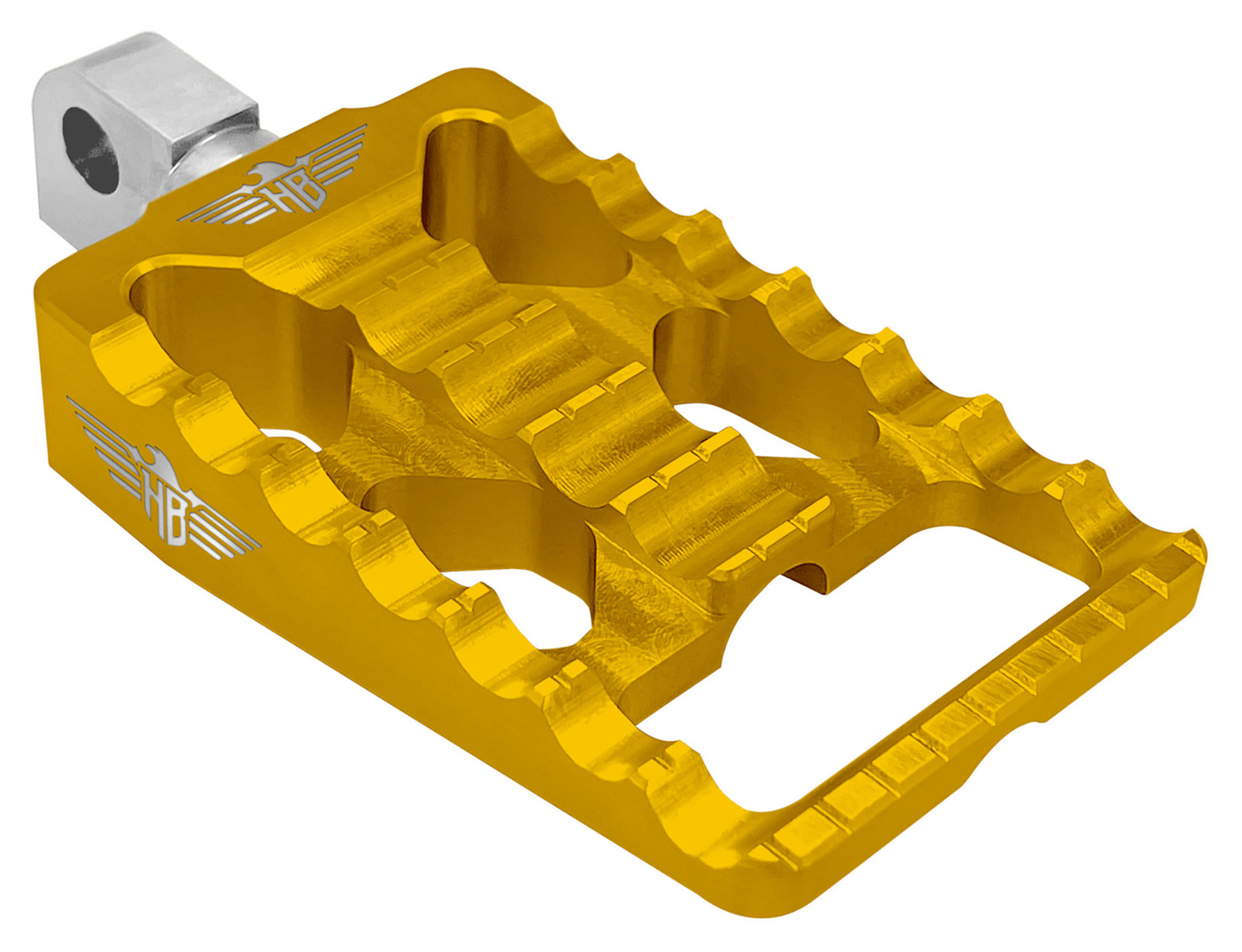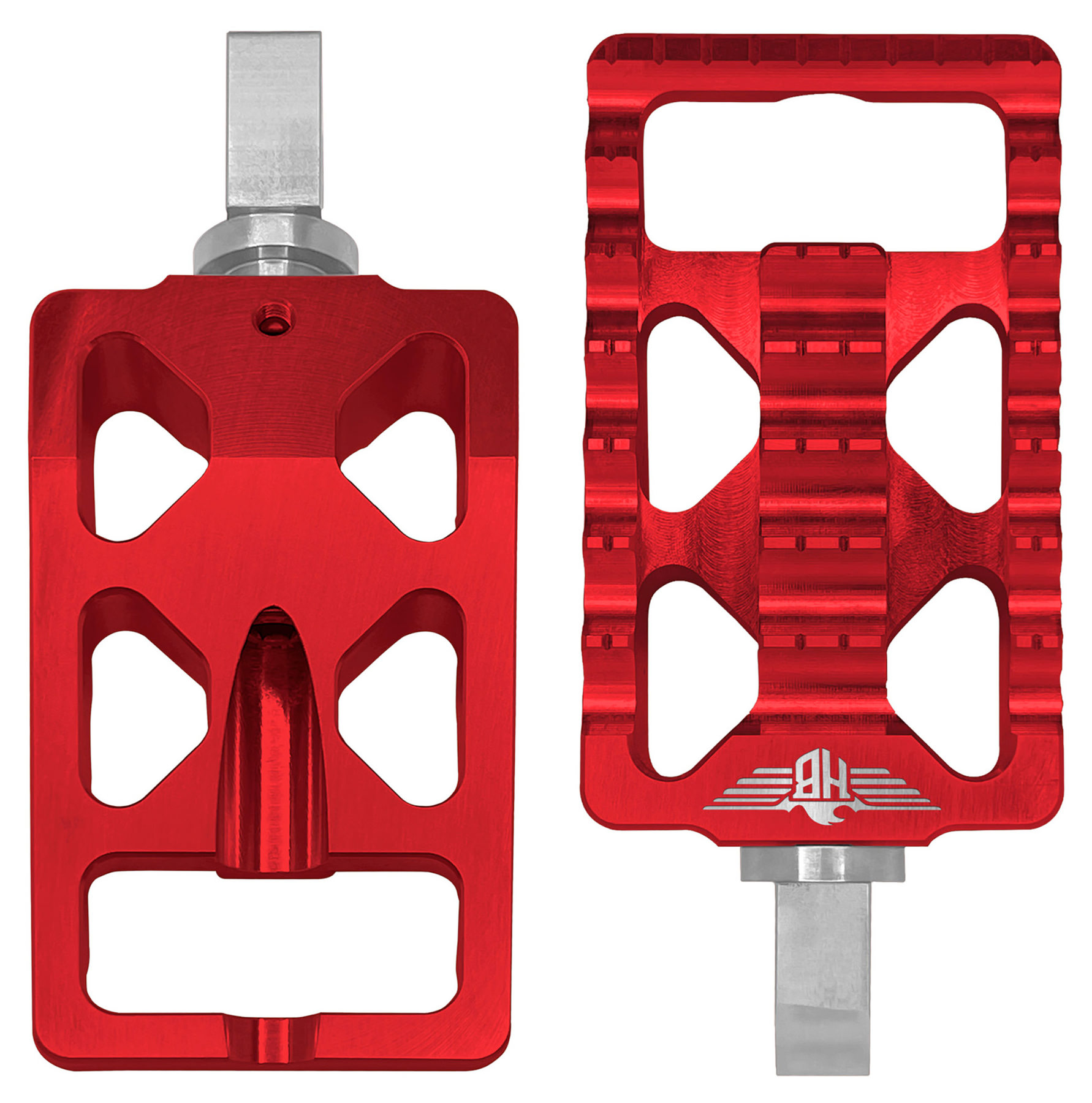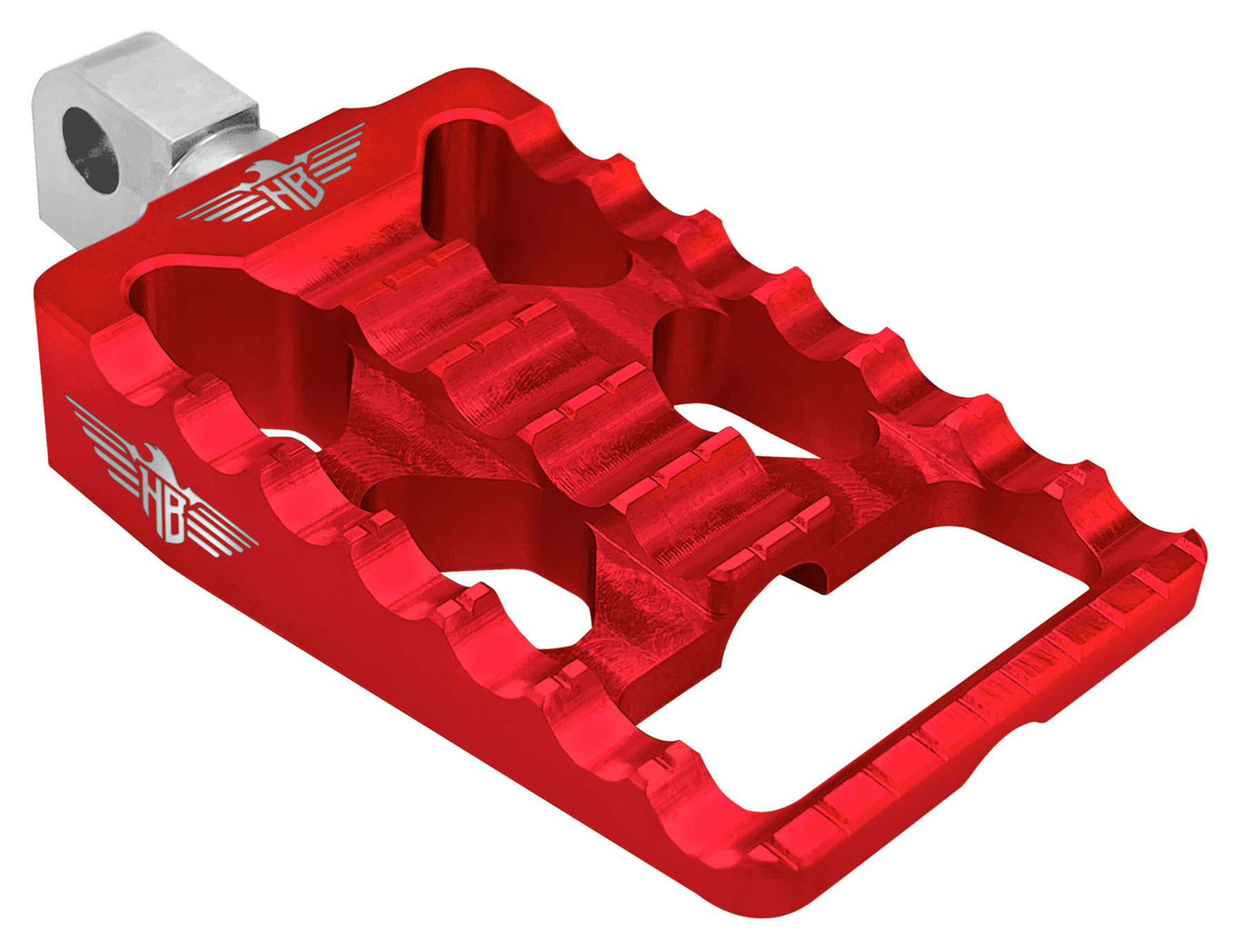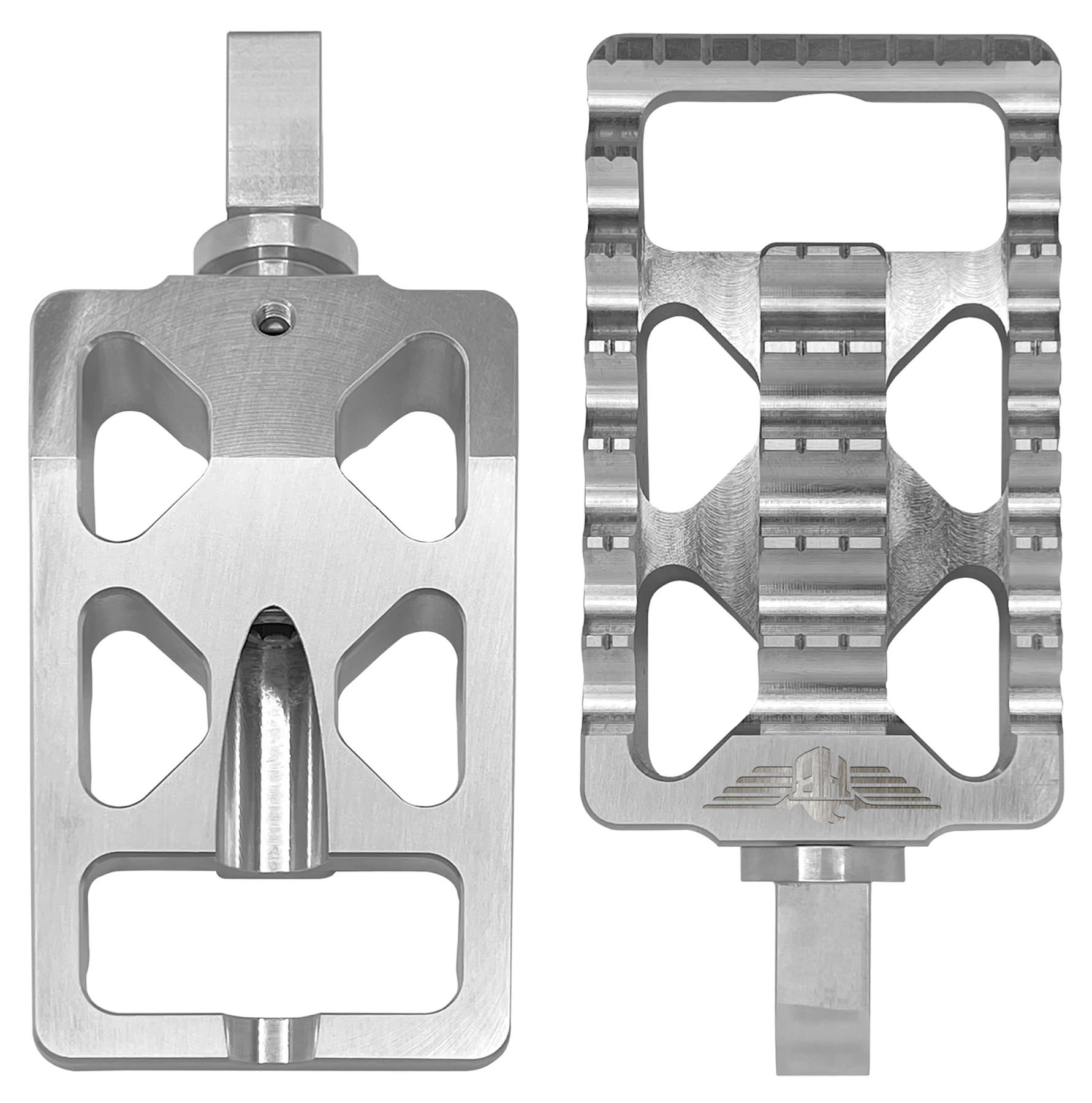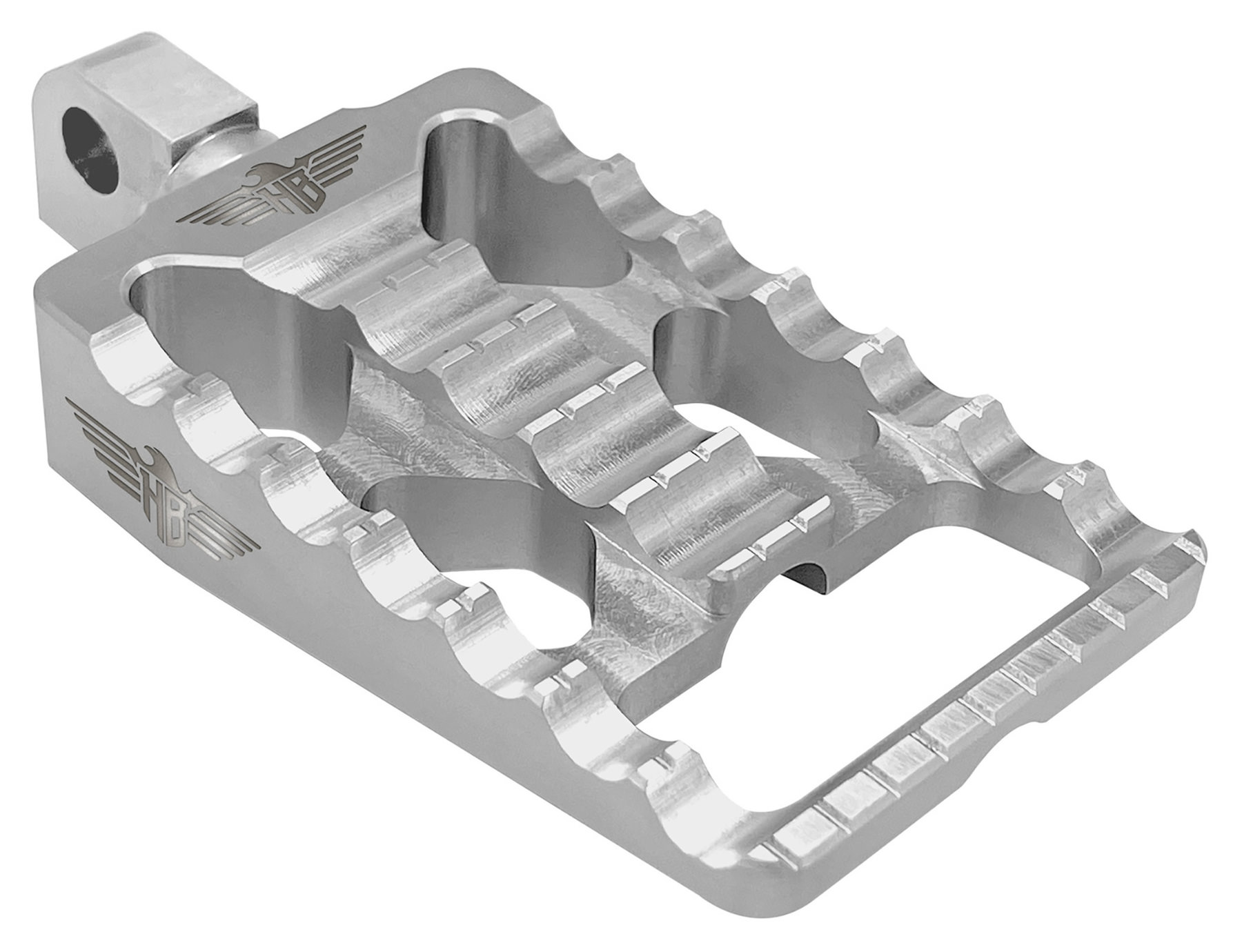 MX FOOTPEGS V1 DRIVER / PASSENGER
Unfortunately, this product is not compatible with this motorcycle.
Unfortunately, this product is not compatible with this motorcycle. You can find the right for the here: .
Free delivery on orders over €199.00
2 year return policy
Fast delivery
MX FOOTPEGS V1 DRIVER / PASSENGER
HeinzBikes has taken on the footpegs for riders and passengers of Harley-Davidson Dyna models 1990-2017, Sportster models 1990-2020 and Softail models 1990-2022. The result is the HeinzBikes *MX Footpegs V1* made of high quality billet aluminum and square shape.

The special features of the footpegs are, in addition to the design, the GRIP top, the wide tread and the ability to rotate the pegs 360 degrees. So you can adjust them very precisely to the best angle for you. This is maximum grip and full control of your bike supported from HeinzBikes.
strong yet lightweight billet aluminum
GRIP Surface for maximum grip & safety
extra wide tread for more comfort
beveled bottom for more cornering freedom
can be rotated 360° to any angle
4 custom colors: black, silver, gold or anodized red
Male Mount/Softail M-Eight Mount for the rider and passenger
Premium Quality - German Made
Price per pair
Scope of delivery:
1 pair HeinzBikes *MX Footpegs V1*.
Manufacturer details: HeinzBikes

Custom parts for Harley-Davidson and all other motorcycle brands

Great-grandfather Heinz had a burning passion for motorcycling and was a successful motorcycle racer, and this is the spirit in which the family business is run to this day: HeinzBikes Custom Parts. Initially, the company specialised in the production of exclusive add-on parts for Harley-Davidson motorcycles, mainly bagger conversions. But since then, HeinzBikes has also been developing and producing E-approved LED front and rear turn signal lights and LED fork lights for all other motorcycle brands. The inventors from Havelland are particularly proud of the innovative All-In-One license plate holder. Manufactured with heart, soul and high precision, HeinzBikes uses its own fair hands to put every one of its products together piece by piece.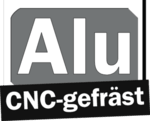 This product is made of high-quality CNC-machined aluminium and will look great on your motorbike.

To ensure that it gives you many years of service, please observe the following care instructions:

1. After installing the product, and each time you wash your motorbike, apply a wax-based care product, e.g. Procycle Polishing Wax, Order no. 10004923 for protection against wind and weather. You may need to repeat the application after an outing in winter weather, rain or salty air (near the coast).

2. Remove any corrosion as soon as possible using a standard aluminium polish (e.g. Autosol Aluminium Polish, Order no. 10004421).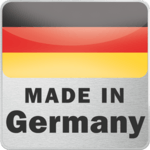 QUALITY MADE IN GERMANY!

By purchasing this item you have chosen a premium-quality product with superior German workmanship. This internationally acknowledged mark of quality means that this product is the result of efficiently coordinated development and production processes, technological expertise, continuous quality controls.
No customer reviews have been submitted for this product.
Be the first to write a review!
Product
Art. No.
Availability
Price
Actions
MX FOOTPEGS V1 DRIVER - SOFTAIL 18-22 BLACK
10055600

The product will be ordered from the manufacturer for you. Depending on availability, longer delivery times are also possible. We'll let you know if that's the case. You can of course cancel your delivery at any time free of charge.

Available in 7-21 days

€189.00 1
MX FOOTPEGS V1 DRIVER - SOFTAIL 18-22 GOLD
10055601

The product will be ordered from the manufacturer for you. Depending on availability, longer delivery times are also possible. We'll let you know if that's the case. You can of course cancel your delivery at any time free of charge.

Available in 7-21 days

€189.00 1
MX FOOTPEGS V1 DRIVER - SOFTAIL 18-22 RED
10055602

The product will be ordered from the manufacturer for you. Depending on availability, longer delivery times are also possible. We'll let you know if that's the case. You can of course cancel your delivery at any time free of charge.

Available in 7-21 days

€189.00 1
MX FOOTPEGS V1 DRIVER - SOFTAIL 18-22 SILVER
10055603

The product will be ordered from the manufacturer for you. Depending on availability, longer delivery times are also possible. We'll let you know if that's the case. You can of course cancel your delivery at any time free of charge.

Available in 7-21 days

€189.00 1
MX FOOTPEGS V1 PASSENGER - SOFTAIL 18-22 BLACK
10055604

The product will be ordered from the manufacturer for you. Depending on availability, longer delivery times are also possible. We'll let you know if that's the case. You can of course cancel your delivery at any time free of charge.

Available in 7-21 days

€189.00 1
MX FOOTPEGS V1 PASSENGER - SOFTAIL 18-22 GOLD
10055605

The product will be ordered from the manufacturer for you. Depending on availability, longer delivery times are also possible. We'll let you know if that's the case. You can of course cancel your delivery at any time free of charge.

Available in 7-21 days

€189.00 1
MX FOOTPEGS V1 PASSENGER - SOFTAIL 18-22 RED
10055606

The product will be ordered from the manufacturer for you. Depending on availability, longer delivery times are also possible. We'll let you know if that's the case. You can of course cancel your delivery at any time free of charge.

Available in 7-21 days

€189.00 1
MX FOOTPEGS V1 PASSENGER - SOFTAIL 18-22 SILVER
10055607

The product will be ordered from the manufacturer for you. Depending on availability, longer delivery times are also possible. We'll let you know if that's the case. You can of course cancel your delivery at any time free of charge.

Available in 7-21 days

€189.00 1
MX FOOTPEGS V1 - VAR. HARLEY MODELS BLACK
10055608

The product will be ordered from the manufacturer for you. Depending on availability, longer delivery times are also possible. We'll let you know if that's the case. You can of course cancel your delivery at any time free of charge.

Available in 7-21 days

€189.00 1
MX FOOTPEGS V1 - VAR. HARLEY MODELS GOLD
10055609

The product will be ordered from the manufacturer for you. Depending on availability, longer delivery times are also possible. We'll let you know if that's the case. You can of course cancel your delivery at any time free of charge.

Available in 7-21 days

€189.00 1
MX FOOTPEGS V1 - VAR. HARLEY MODELS RED
10055610

The product will be ordered from the manufacturer for you. Depending on availability, longer delivery times are also possible. We'll let you know if that's the case. You can of course cancel your delivery at any time free of charge.

Available in 7-21 days

€189.00 1
MX FOOTPEGS V1 - VAR. HARLEY MODELS SILVER
10055611

The product will be ordered from the manufacturer for you. Depending on availability, longer delivery times are also possible. We'll let you know if that's the case. You can of course cancel your delivery at any time free of charge.

Available in 7-21 days

€189.00 1