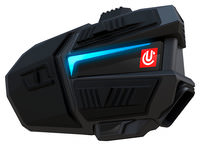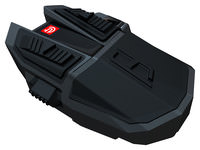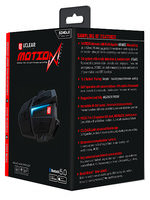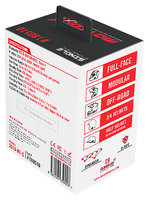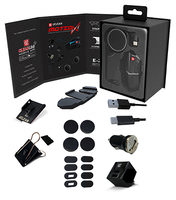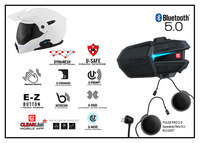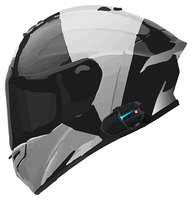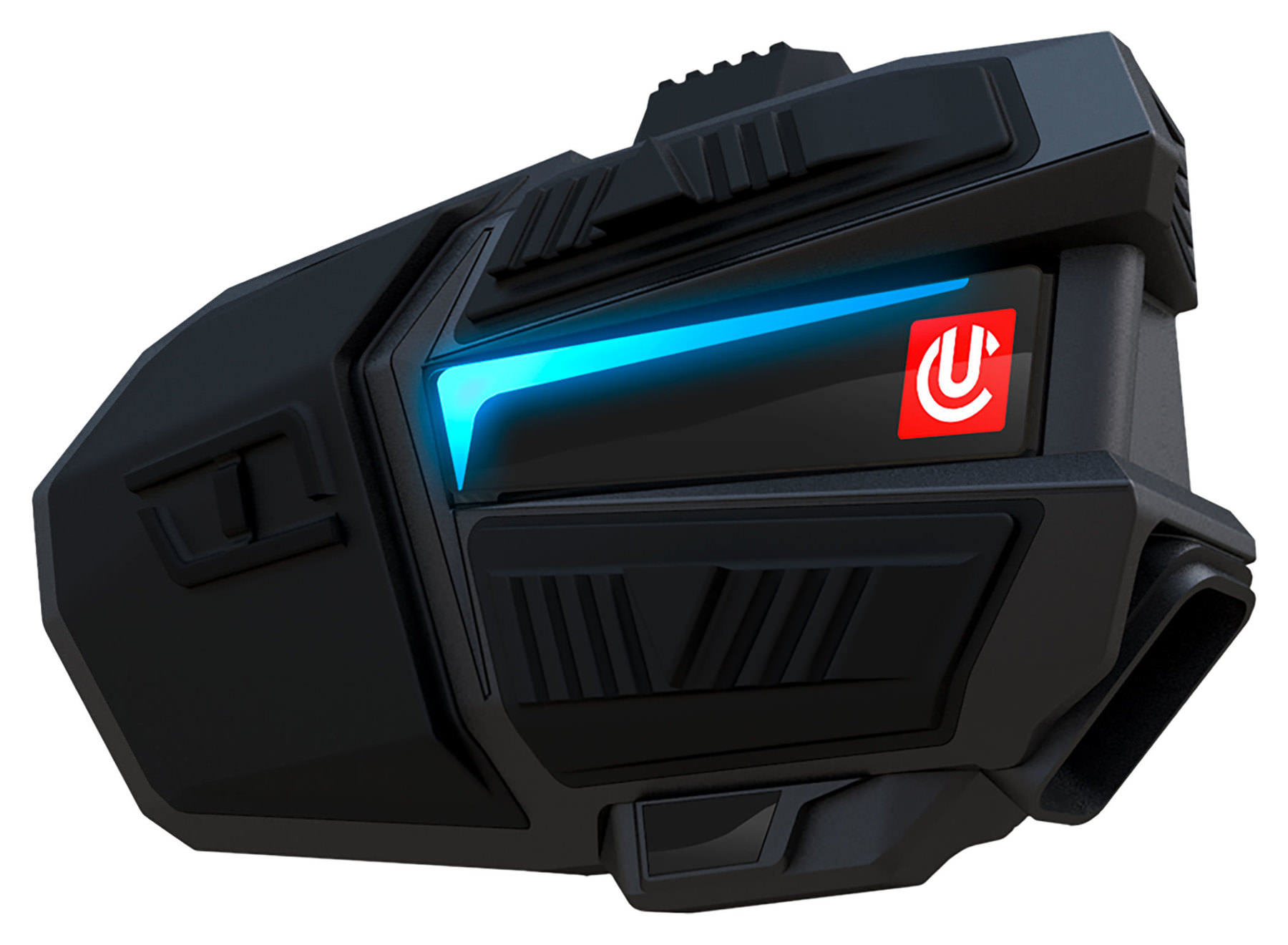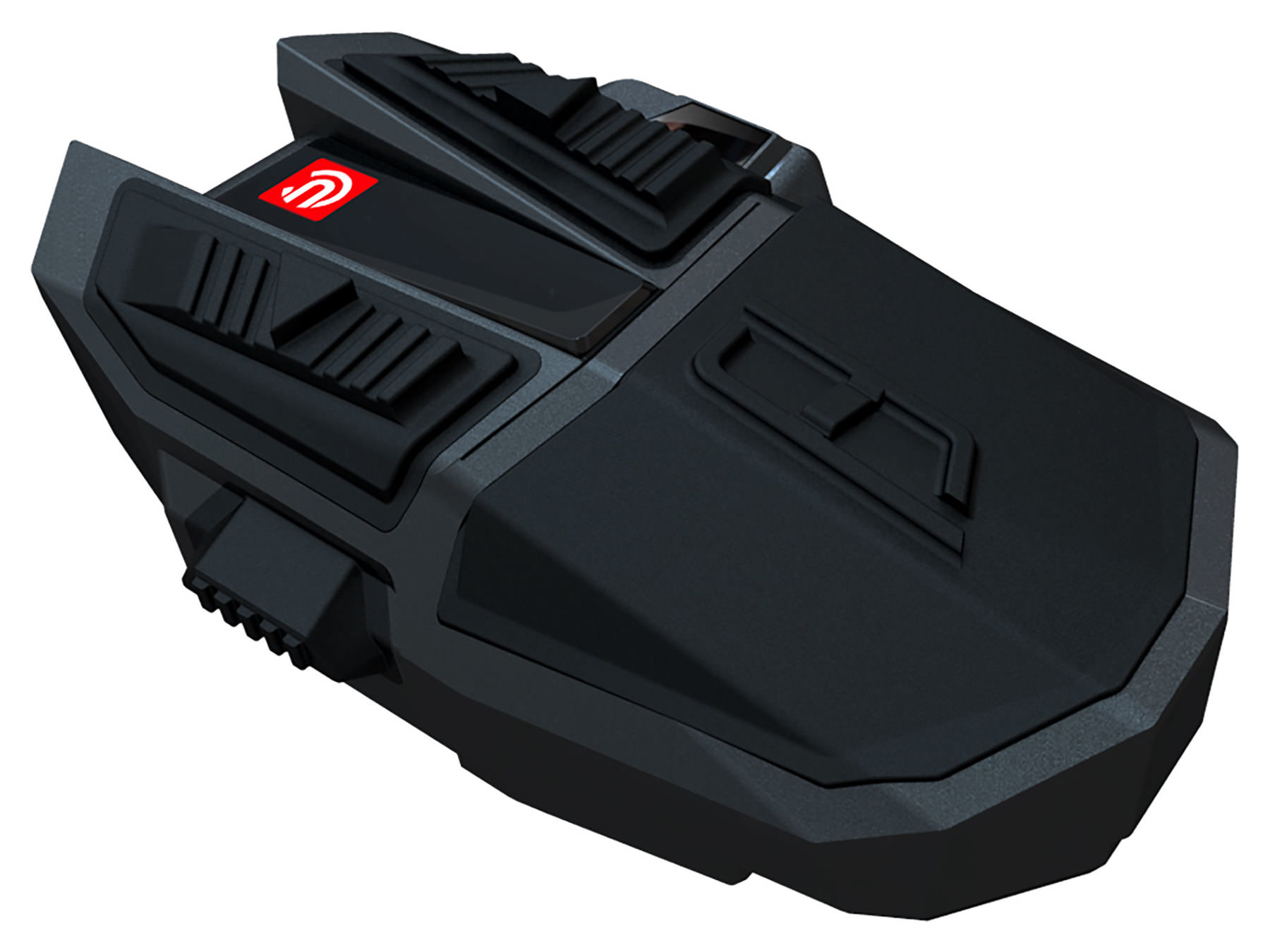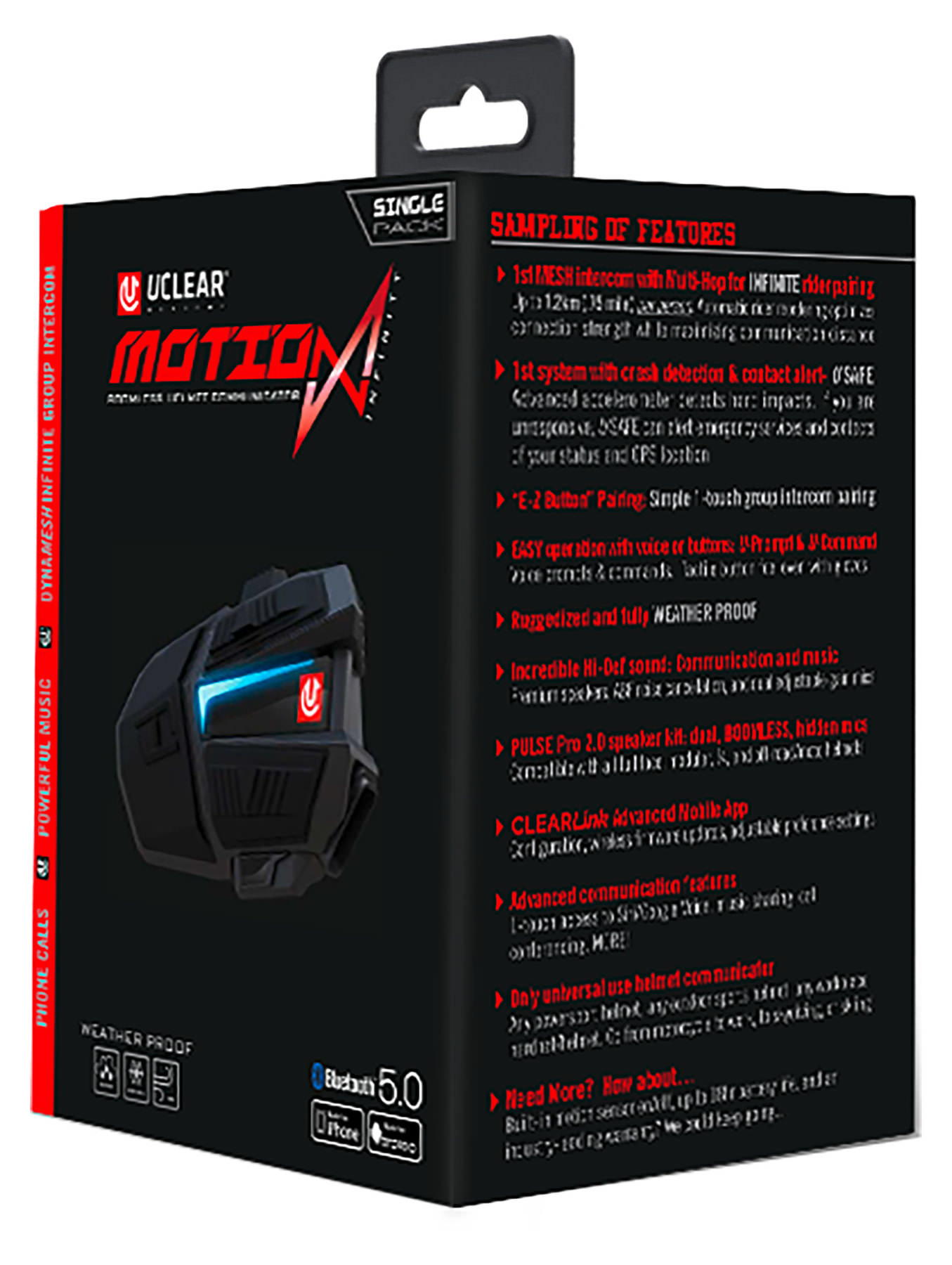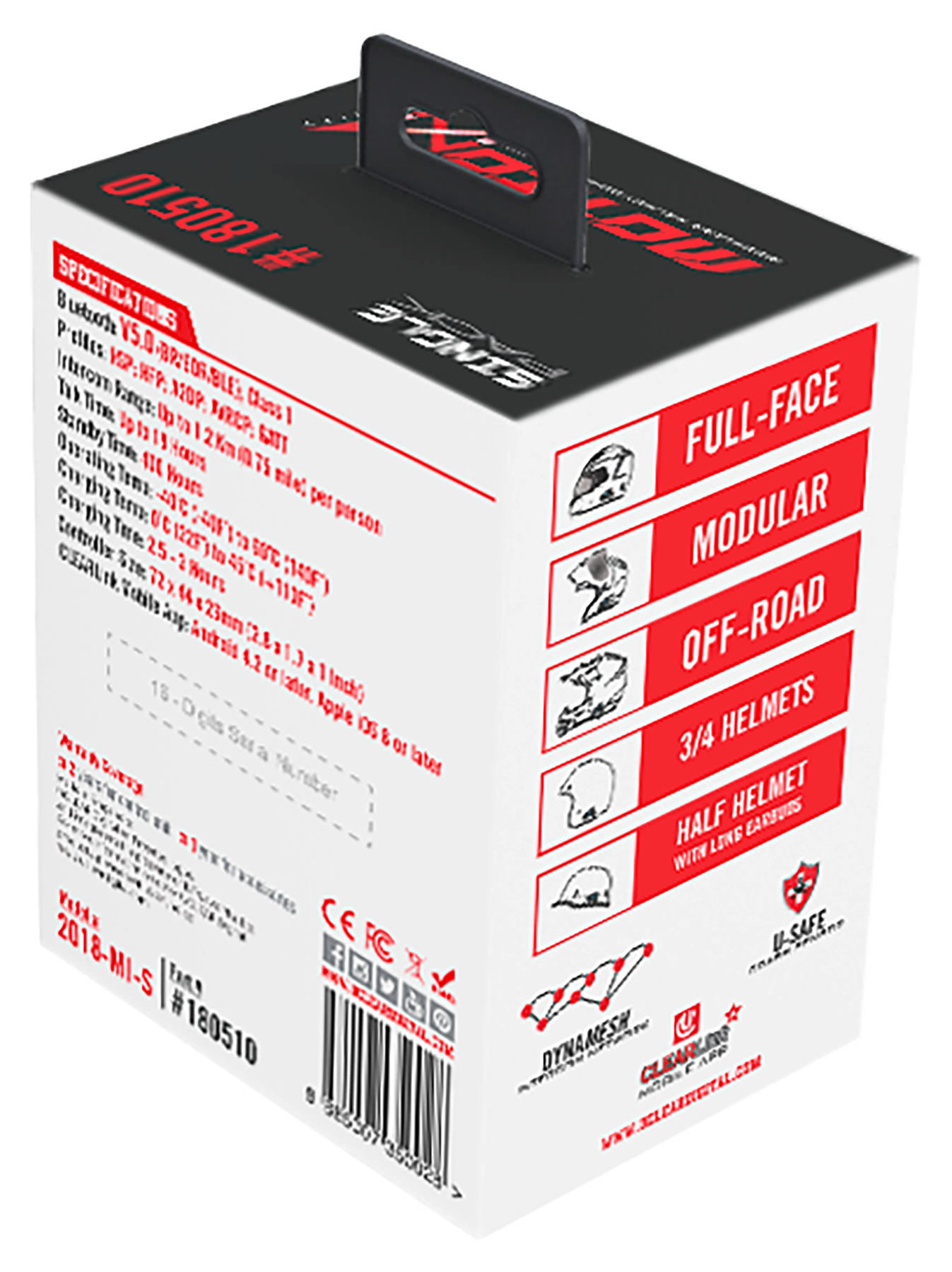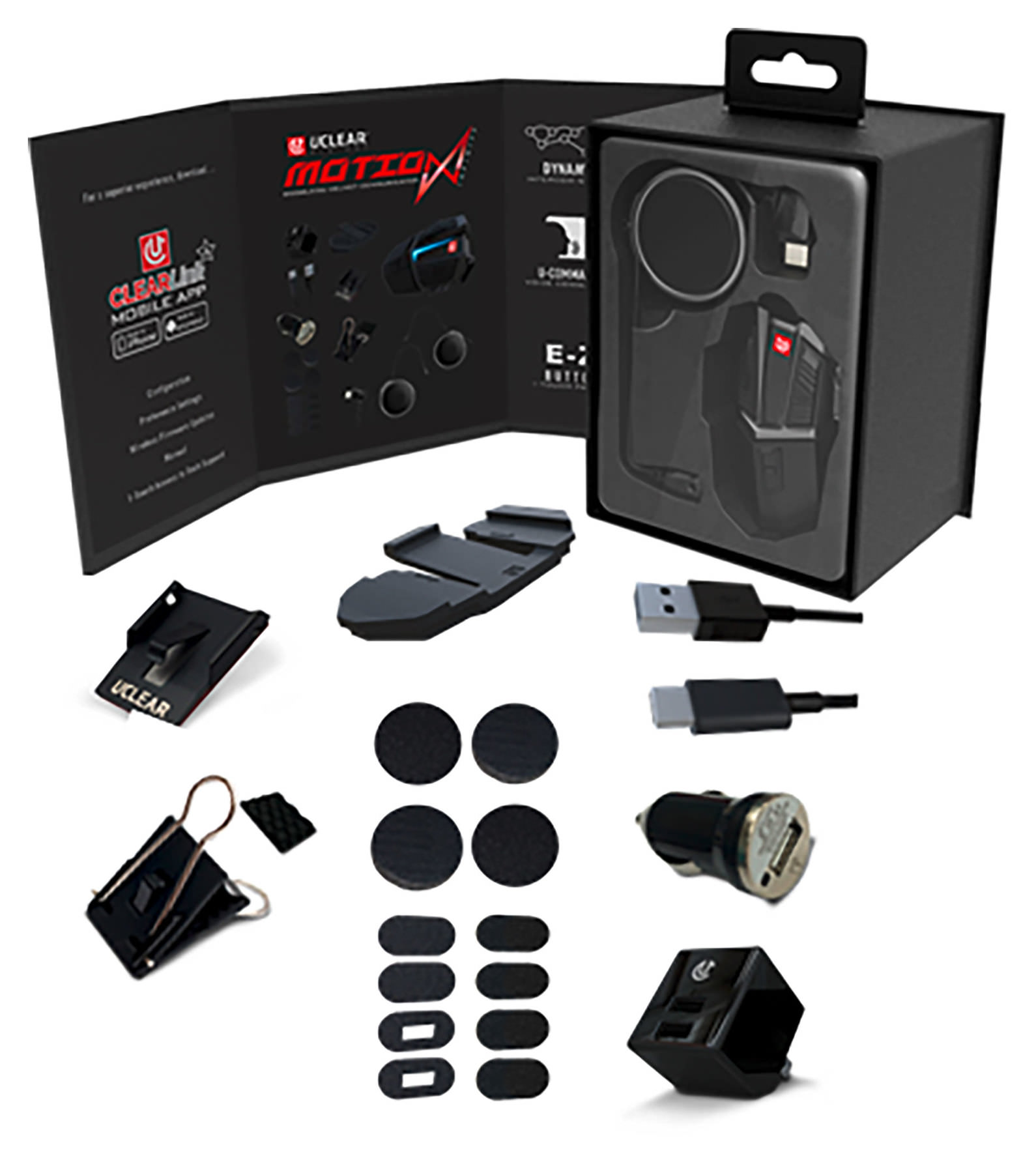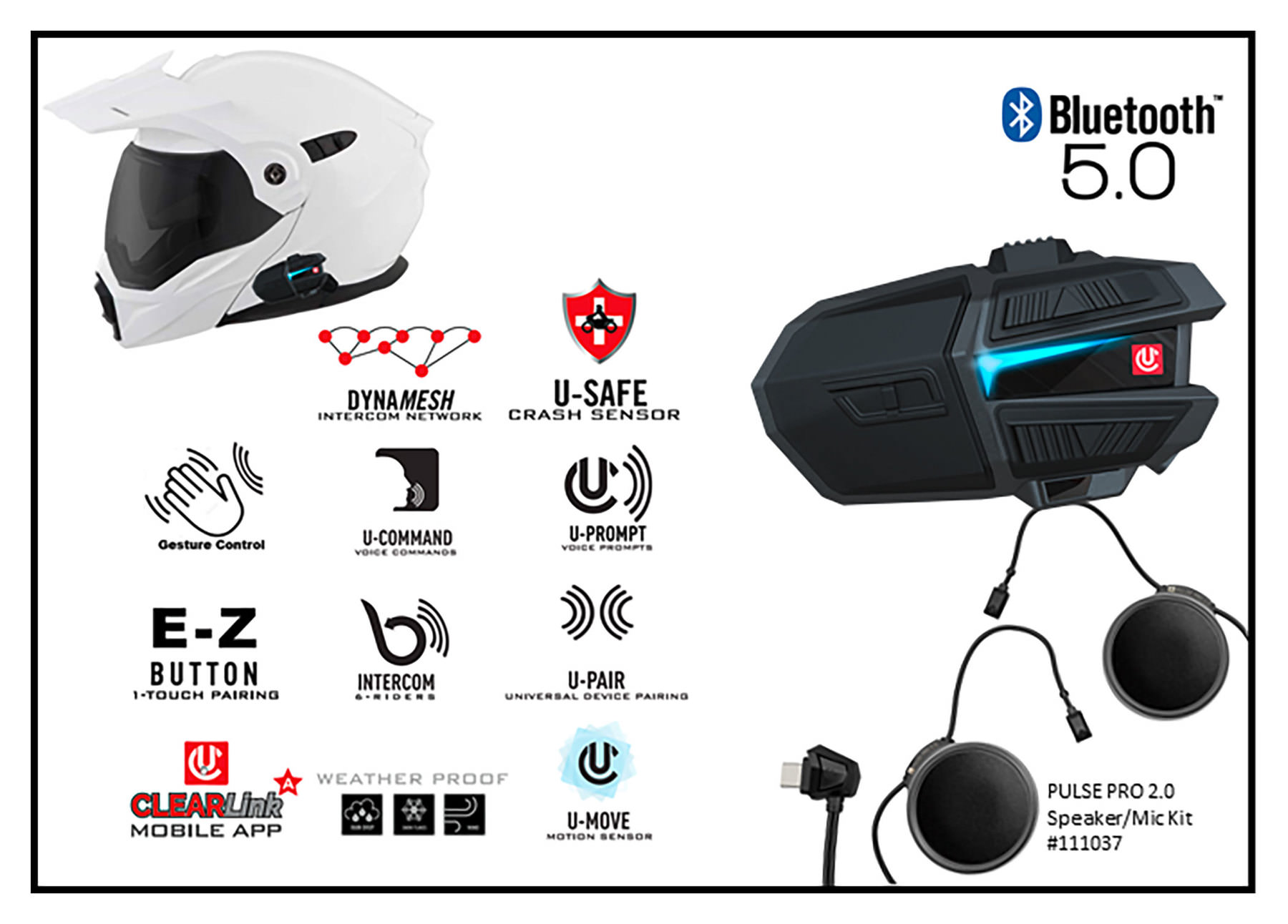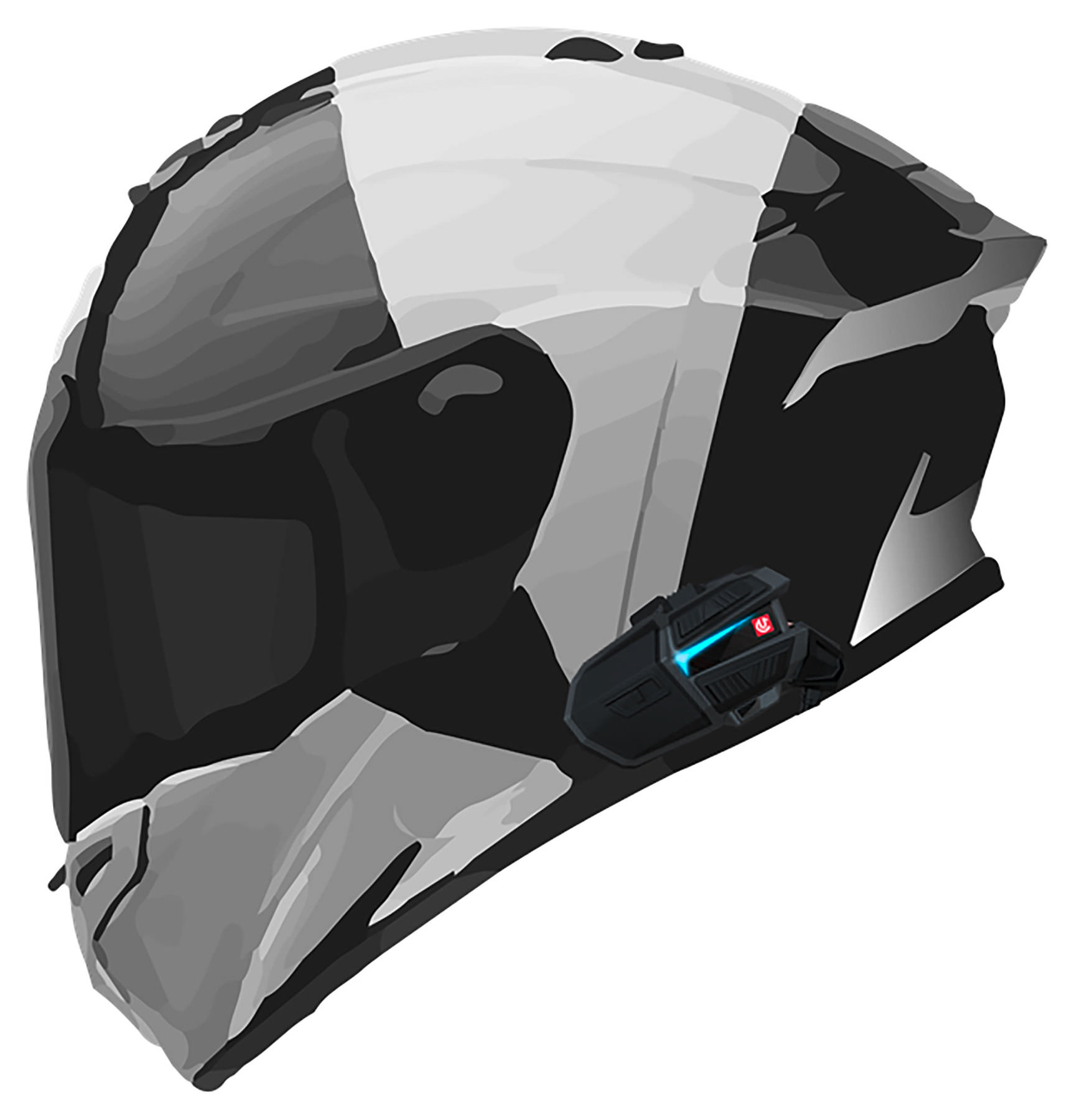 Motion Infinity Single pack
€

299.

95
2
€

239.951
(-20%)
The item is in stock and will be delivered in 2-5 working days. Note: Stocks are updated online every hour on working days from 7 a.m. to 8 p.m., so there is a good chance that the products are available if they appear online.
Available
2 Price comparison with current recommended retail price.
Free delivery on orders over €199.00
2 year return policy
Fast delivery
Motion Infinity Single pack
Welcome to the fantastic world of premium motorcycle communication! Discover the next generation intercom dimension. Your key is the UCLEAR *Motion Infinity* Single Pack. A helmet audio system that operates with Bluetooth 5 while simultaneously and seamlessly utilising DYNAMesh and standard Bluetooth capabilities. This is a Mesh Intercom System featuring MULTI-HOP technology, which means it can be connected to a virtually unlimited number of other users.
UCLEAR *Motion Infinity* enables full-duplex communication via the intercom function. The range of your entire group actually increases with each new rider that joins you because UCLEAR, with its MULTI-HOP technology, turns each headset into a relay station, so the communication is always forwarded to the next available headset.
At the same time, UCLEAR uses the patented ADVANCED BEAM FORMING (ABF) to ensure that, even in very large groups, conversation doesn't become impossible due to wind noise or other cumulative background noise. ABF operates with two MEMS microphones, which are fully concealed inside the helmet, and a sophisticated DSP algorithm. Together these almost completely eliminate background noise from voice communication (I can hear U CLEAR!).

UCLEAR *Motion Infinity* is the first headset to incorporate the U-SAFE Crash Sensor System. In the event of a hard impact on your helmet, this accident notification system can send an accident alert to up to three pre-saved contacts via text message (SMS) or email together with your GPS position on a map. This means that, if you have an accident, a request for assistance can be sent quickly via the notified contacts, especially if you can't do it yourself because you happen to be riding solo and off the beaten track.
Bluetooth: V5.0 (BR / EDR / BLE), Class 1
Profiles: HSP, HFP, A2DP, AVRCP, GATT-
Range of intercom: up to 1.2 km per person
Talk time: up to 18 hours
Standby time: 400 hours
Operating temperature: -29°C (-20°F) up to 60°C (140°F)
Charging temperature: 0°C (32°F) to 45°C (113°F)
Charging time: 2.5 - 3 hours
Controller size: 72 x 44 x 26 mm (2.8 x 1.7 x 1 inch)
CLEARLink mobile app: Android 4.2 or higher; Apple iOS 8 or higher
As an additional highlight, the UCLEAR Motion Series offers the first contactless gesture control via a sensor beam, which evaluates simple hand movements at headset level to control standard functions. So the Motion headset is easy to operate even when you're wearing thick gloves.

Another very attractive feature is the U-MOVE movement sensor, which switches the headset on automatically when the helmet is moved, and switches it off again after a few minutes to save power if there is no movement. If you forget to switch off your headset after a ride, the U-MOVE on/off function prevents the battery from running down completely.

The U-PROMPT voice prompt of the Motion Series provides feedback on the most important functions. Various functions can be called up via the U-COMMAND voice commands. The individual commands can also be trained to your voice, and you can even use your own commands or a different language. Voice assistants such as Siri or Google can also be used via the UCLEAR headsets.

The headsets of the UCLEAR Motion devices are not only extremely light, they're also very sturdy, waterproof and dustproof. The only opening in the headset housing is fully sealed by the connector of the speaker/microphone combination. Although only 40 mm in diameter, the speakers deliver music with rich bass and clear treble in a quality which you would otherwise only expect from high-quality HiFi headphones.
Of course the Motion Series also comes with all the "standard" functions of a premium headset, such as Music Sharing, which continues running in the background during a conversation, automatic volume adjustment, based on the ambient conditions, and more. A free CLEARLink app for iOS or Android is also available, which makes it easy to control and configure the headset. As well as indicating the battery charge level, the app provides access to the complete manual plus animated tutorials, in the form of small videos, which make operation and functions easy to understand. As soon as new functions for the headset are available, the latest firmware can be transferred wirelessly from your smartphone direct to the headset using the CLEARLink app. Alternatively, updating is possible via USB to a PC or MAC.

The Motion Series devices are compatible with all older Bluetooth devices such as smartphones, telephones, MP3 players and GPS/sat navs, and can connect to other makes of headset via U-PAIR Universal Intercom even if the headset does not have an intercom function.

In the box:

1 MOTION Infinity main unit
1 PULSE Pro 2.0 speaker/microphone set
1 new permanent mount, specially for the Motion Series
1 classic permanent mount
1 temporary mount for quick replacement of the main unit
1 USB-C charging cable
1 Dual USB plug-in mains adapter
1 DC auto-charging plug for standard cigarette lighters
1 speaker and microphone installation kit
Good to know:
The UCLEAR Motion Series also includes the *Motion 6* intercom headset model, which is identical in appearance to the *Motion Infinity* and also has the same specifications, except that the intercom group is limited to 6 riders and the U-SAFE Crash Sensor System is not included.

Incidentally, the excellent UCLEAR speakers are also available as an upgrade for headsets from other manufacturers under the designation PULSE (speakers only) or PULSE Plus (with microphone).

And, if you just want to listen to music and don't require a communication system, you can connect the PULSE speakers in your helmet directly to your smartphone using the cable with a standard 3.5 mm audio plug.
Manufacturer details: UCLEAR

Top class motorbike intercom technology

Behind the brand UCLEAR stands the company BITwave from Singapore. The head is also a professor, has researched digital signal processing for many years and holds several patents in this sector.. The technology in the UCLEAR headsets is correspondingly impressive. For example, the system does not require a microphone with a foam rubber knob in front of the mouth. Instead, two microphones are mounted on the left and right side of the ears together with the speakers. Intelligent algorithms ensure that only speech is filtered from the signals of both microphones, no wind, no engine.The result: clearest audibility, regardless of the external (very loud) circumstances. Thanks to the latest Bluetooth 5.0 and DynaMESH intercom technology, even mixed groups can enjoy this fantastic sound quality. Voice and gesture control, sharing of navigation announcements and music and automatic call for help in case of an accident are just some of the many other great features of the UCLEAR headsets. In short: UCLEAR is currently state-of-the-art in mobile communication technology for motorcyclists.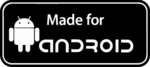 Made for Android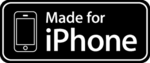 Made for iPhone

Bluetooth 5.0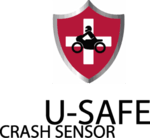 U-Safe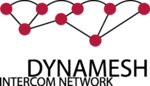 Dynamesh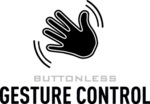 Gesture Control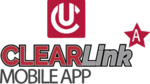 ClearLink

Weather Proof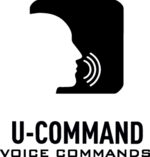 U-Command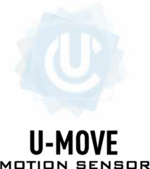 U-Move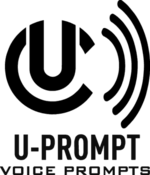 U-Prompt
Product details
Bluetooth specification: Bluetooth 5.0
Maximum range between 2 devices: 1200 meter
Intercom conferencing (Mesh): unlimited attendance
Intercom conferencing (Bluetooth): unlimited attendance
Intercom toggling mode (Bluetooth): unlimited attendance
Smartphone app for easy operation: iOS and Android
Microphone types: Cable microphone included
User interface: 4 buttons
Mounting: Helmet mounting via adhesive pad- or clamp mount
Maximum standby time: 16 days
Maximum talk time: 17 hours
Weather protection: waterproof
Special Features: Accident sensor with SOS
Overview of product features
Sat nav connectivity
Mobile Phone Connectivity
Mesh Intercom technology
Driver to passenger intercom
Bike-to-bike intercom
Full-Duplex (intercom)
Stereo sound (A2DP)
Remote control is possible (AVRCP)
Optional handlebar remote control
MP3-Connectivity (wireless via A2DP)
Voice Commands
Spoke status announcements
Voice controlled intercom connection (VOX)
Voice controlled phonecall acceptance/denial
Automatic volume adjustement
Software Updates
Universal intercom with different brands
Audio Multitasking
Connection with two mobile phones
Music sharing with passenger
No customer reviews have been submitted for this product.
Be the first to write a review!
Product
Art. No.
Availability
Price
Actions
UCLEAR MOTION INFINITY - SINGLE PACK
10049880

The item is in stock and will be delivered in 2-5 working days. Note: Stocks are updated online every hour on working days from 7 a.m. to 8 p.m., so there is a good chance that the products are available if they appear online.

Available

€299.95

1 2 €239.95 1
2 Price comparison with current recommended retail price.