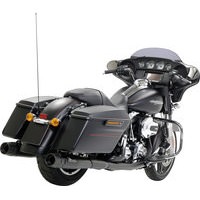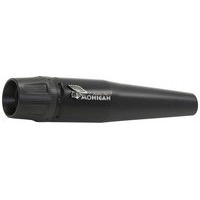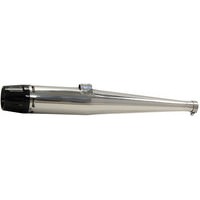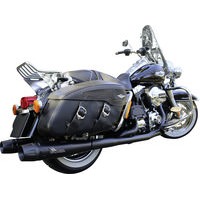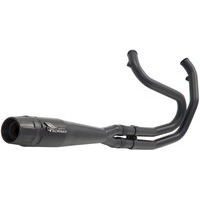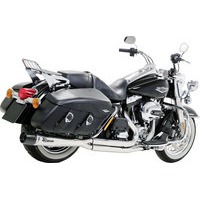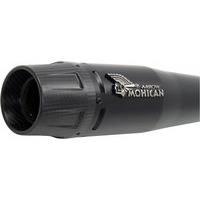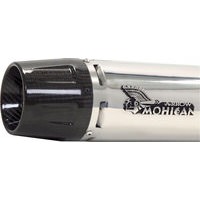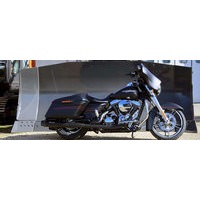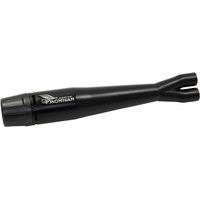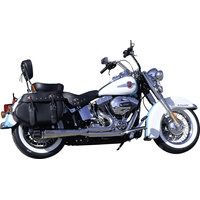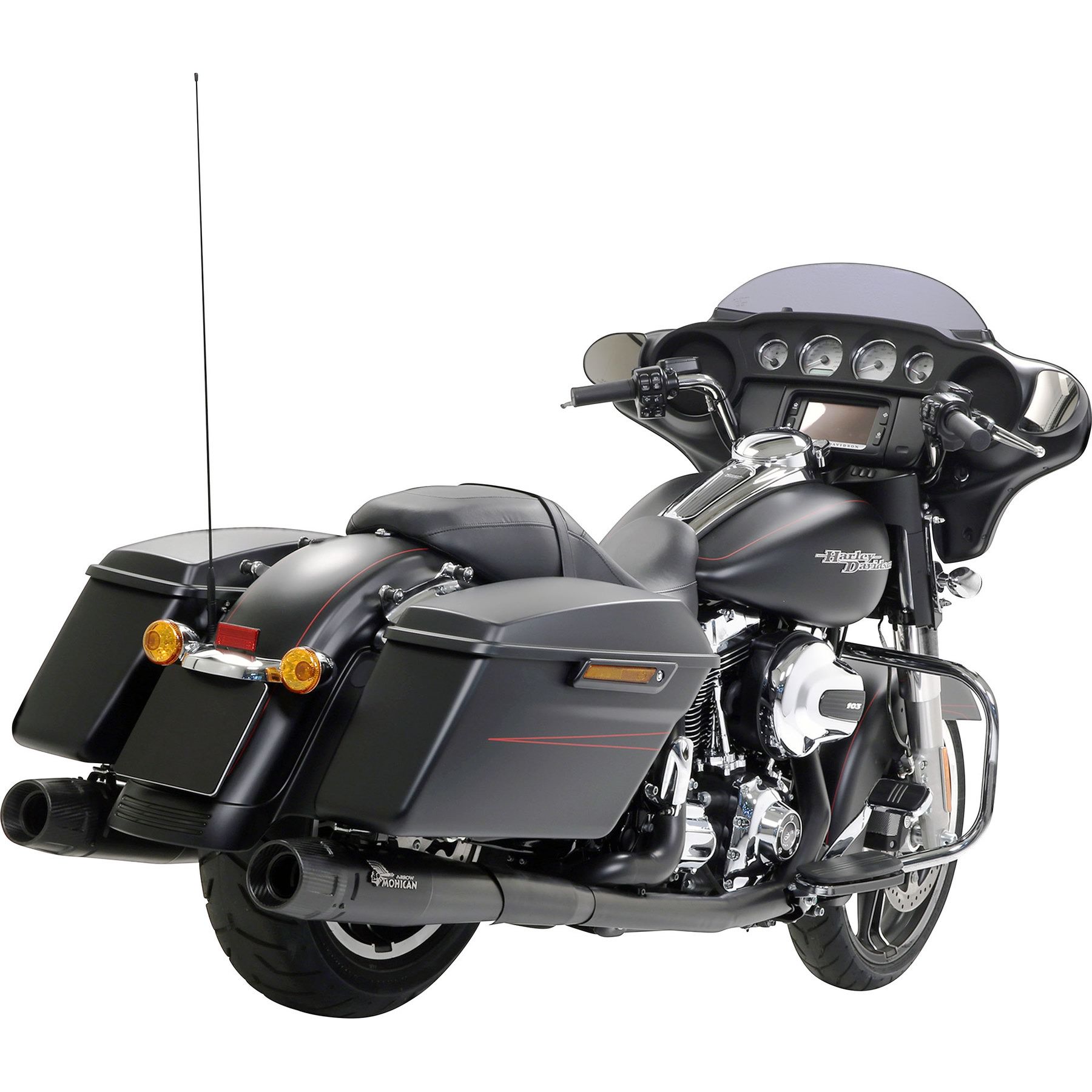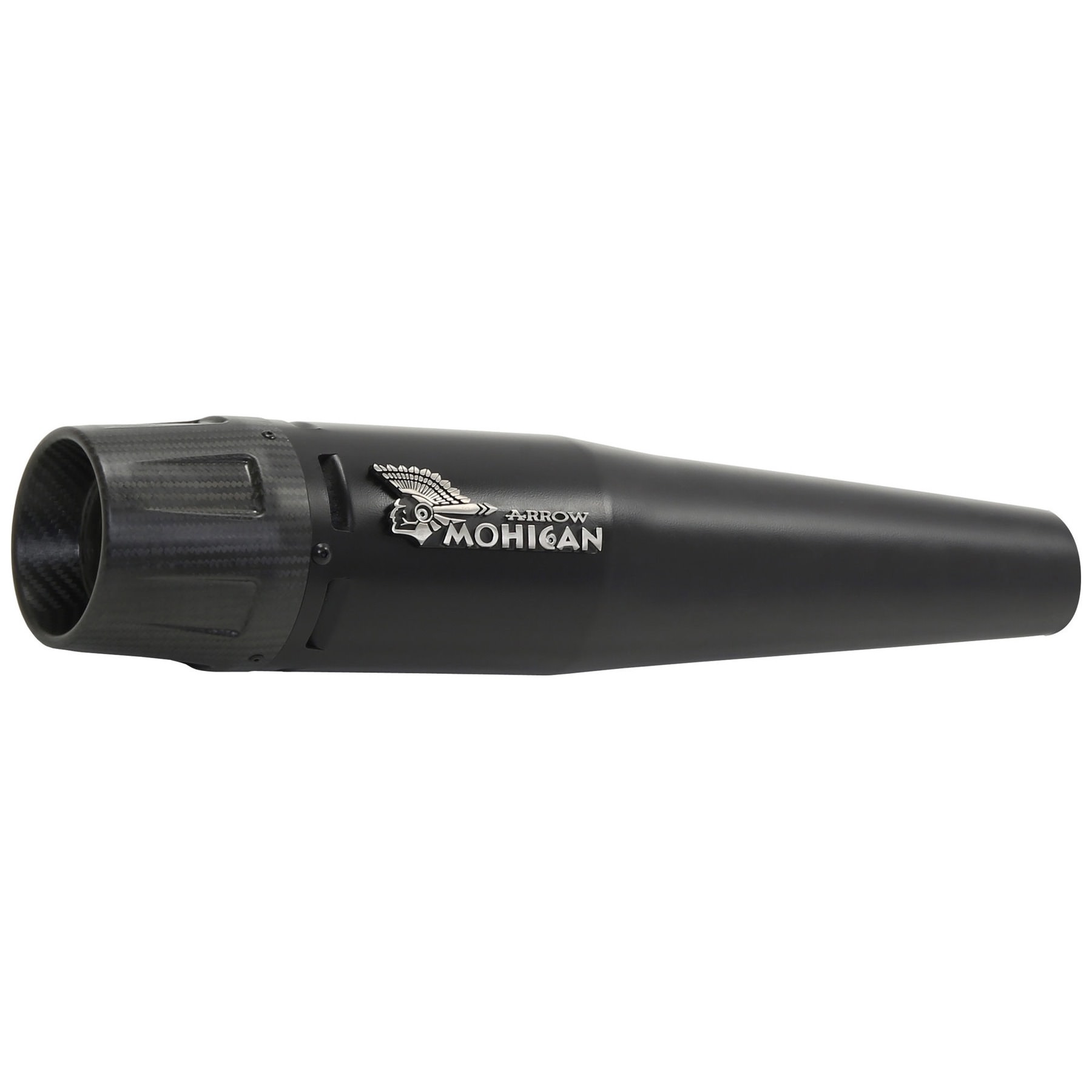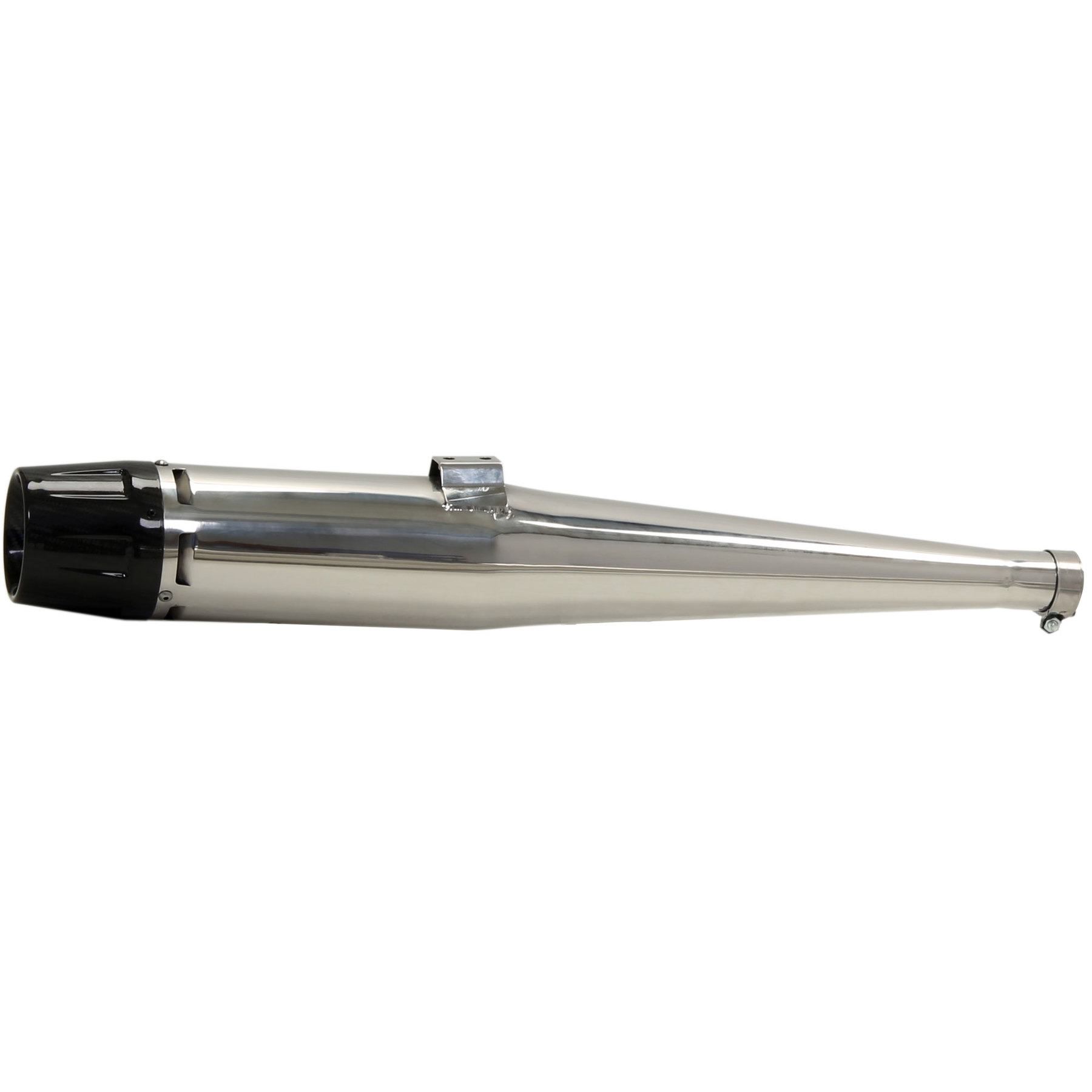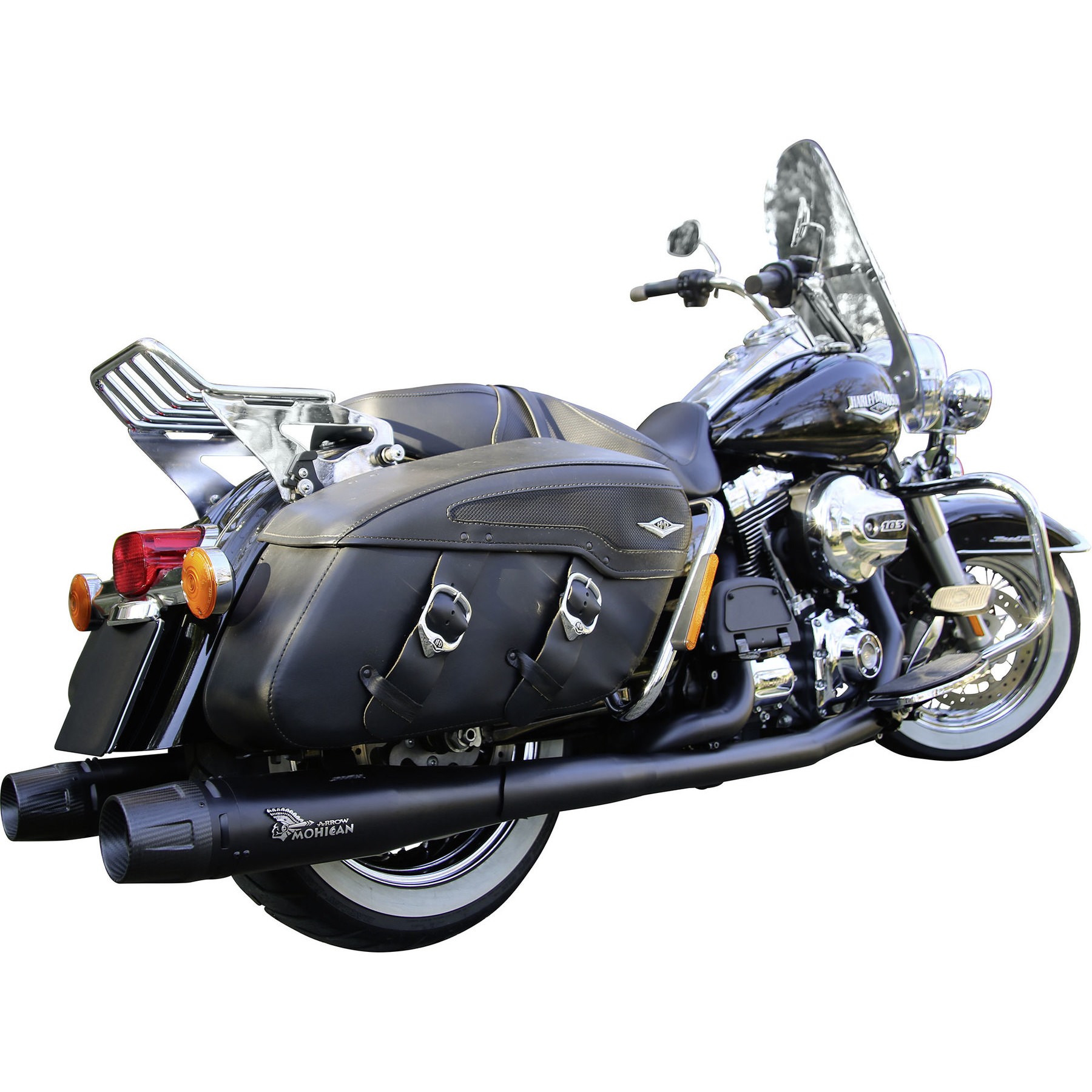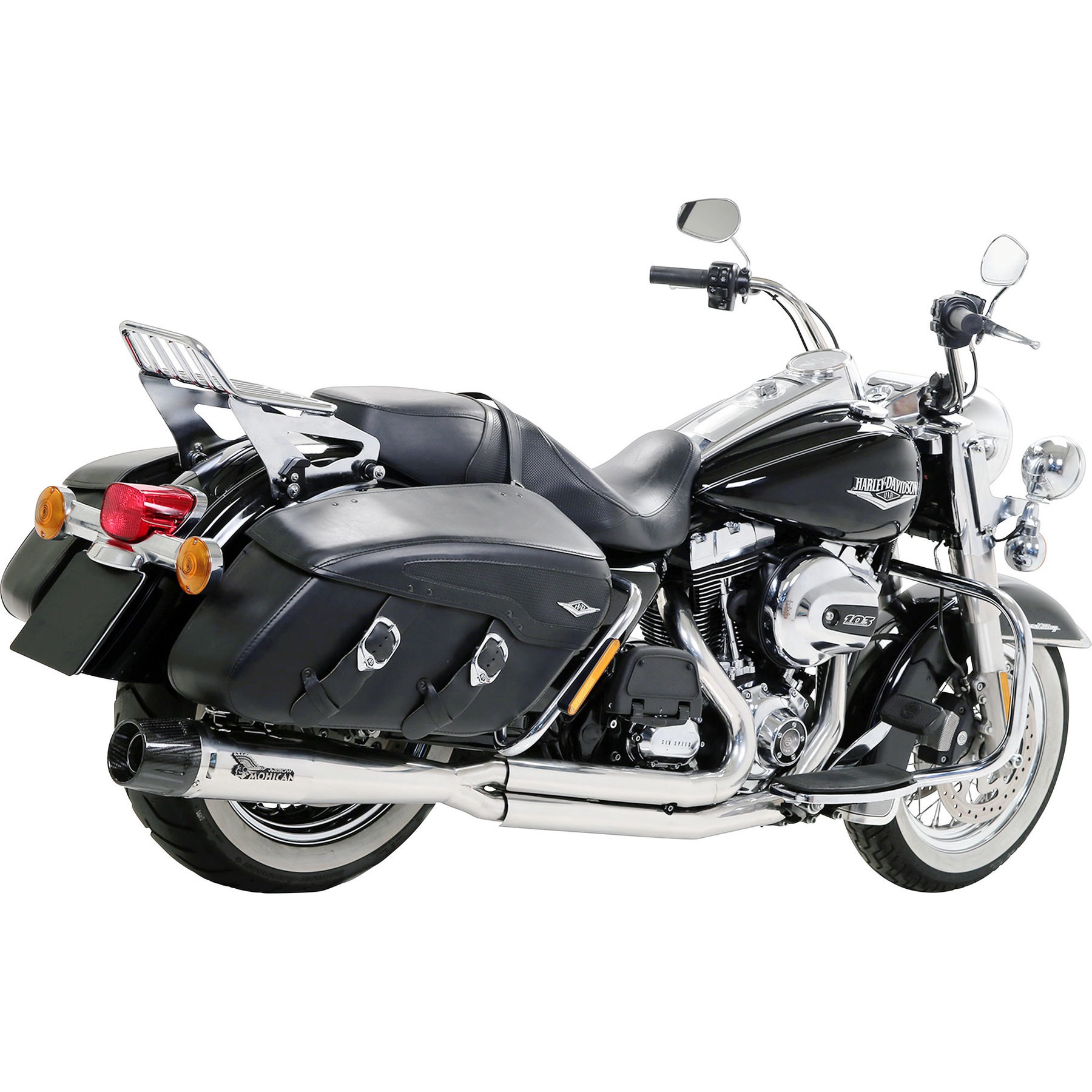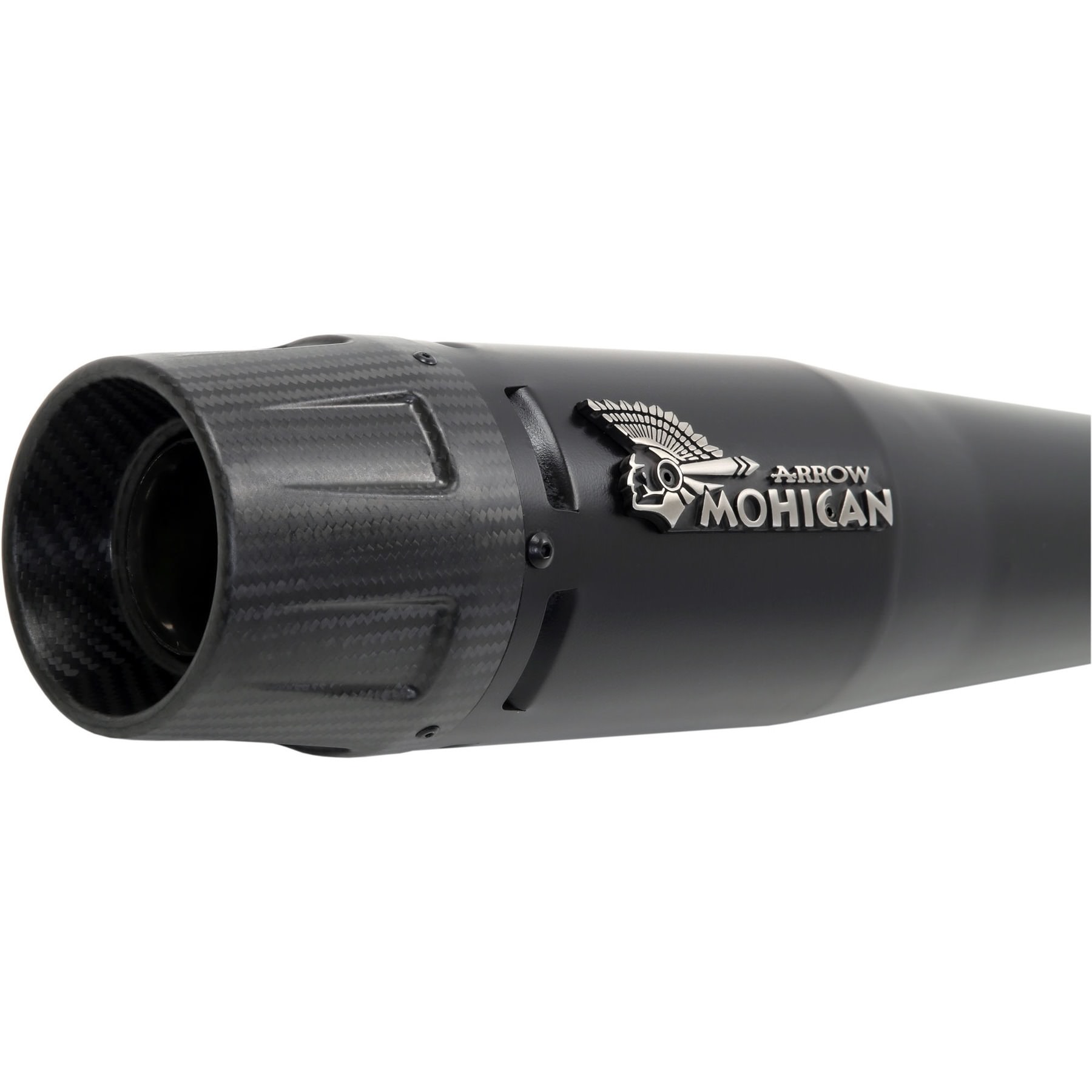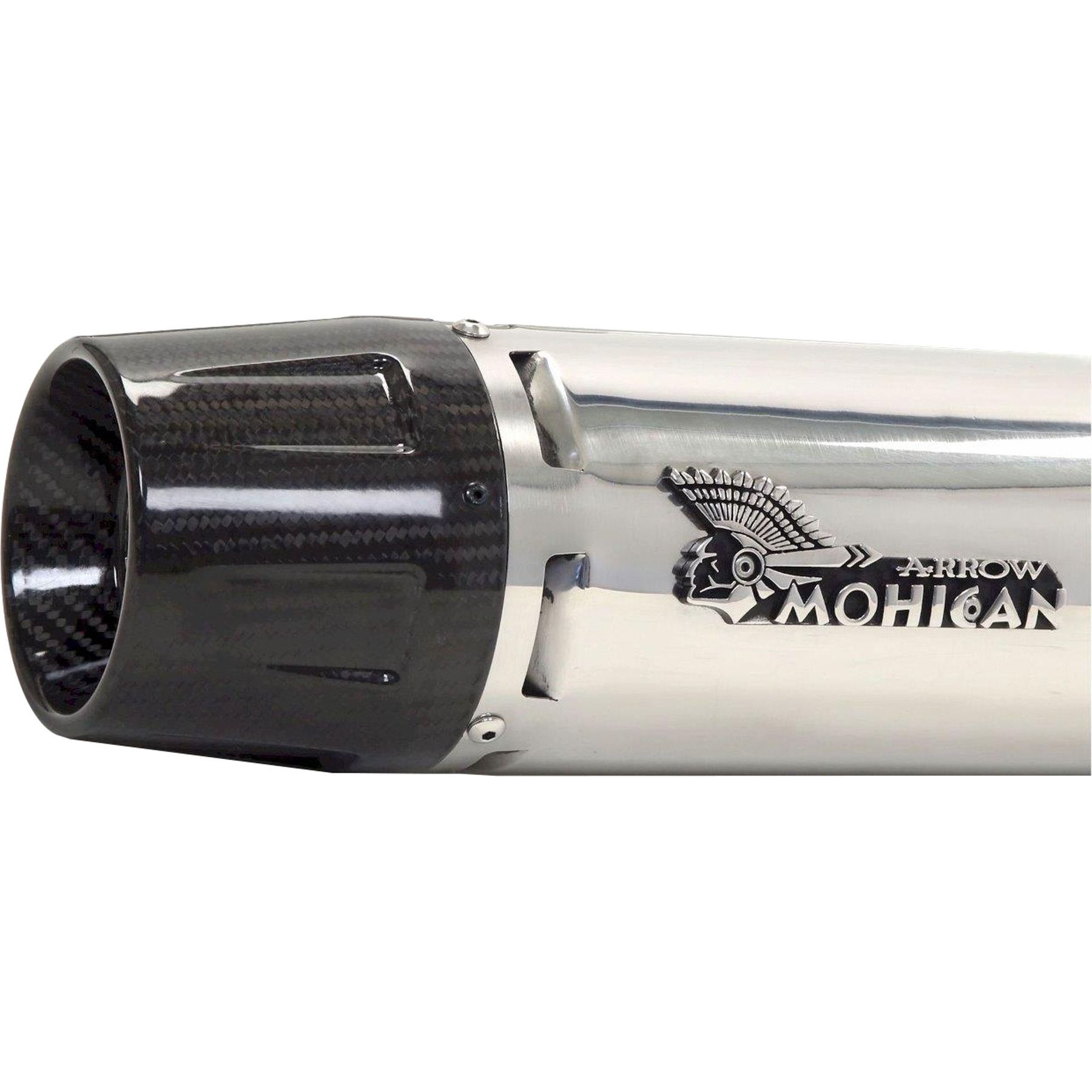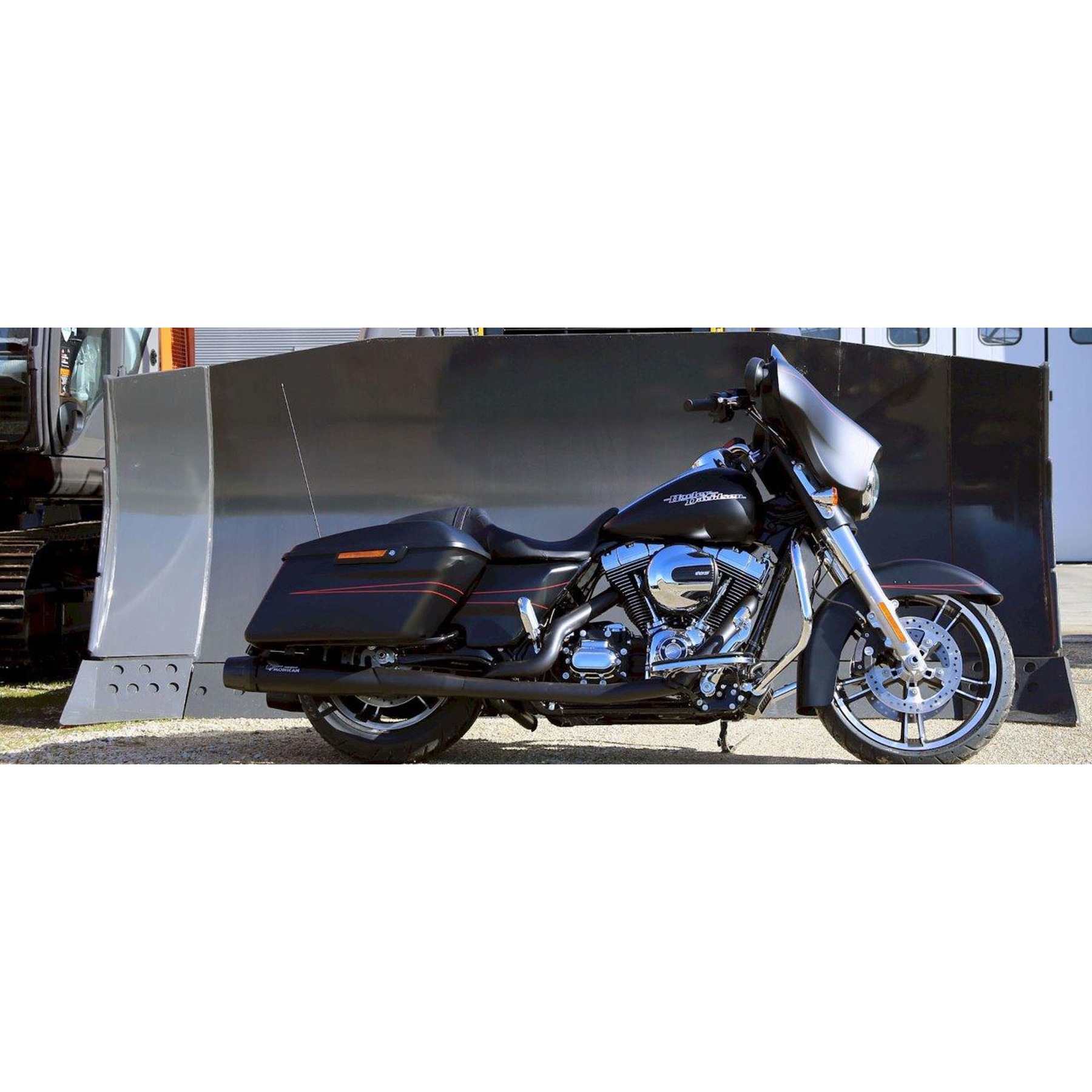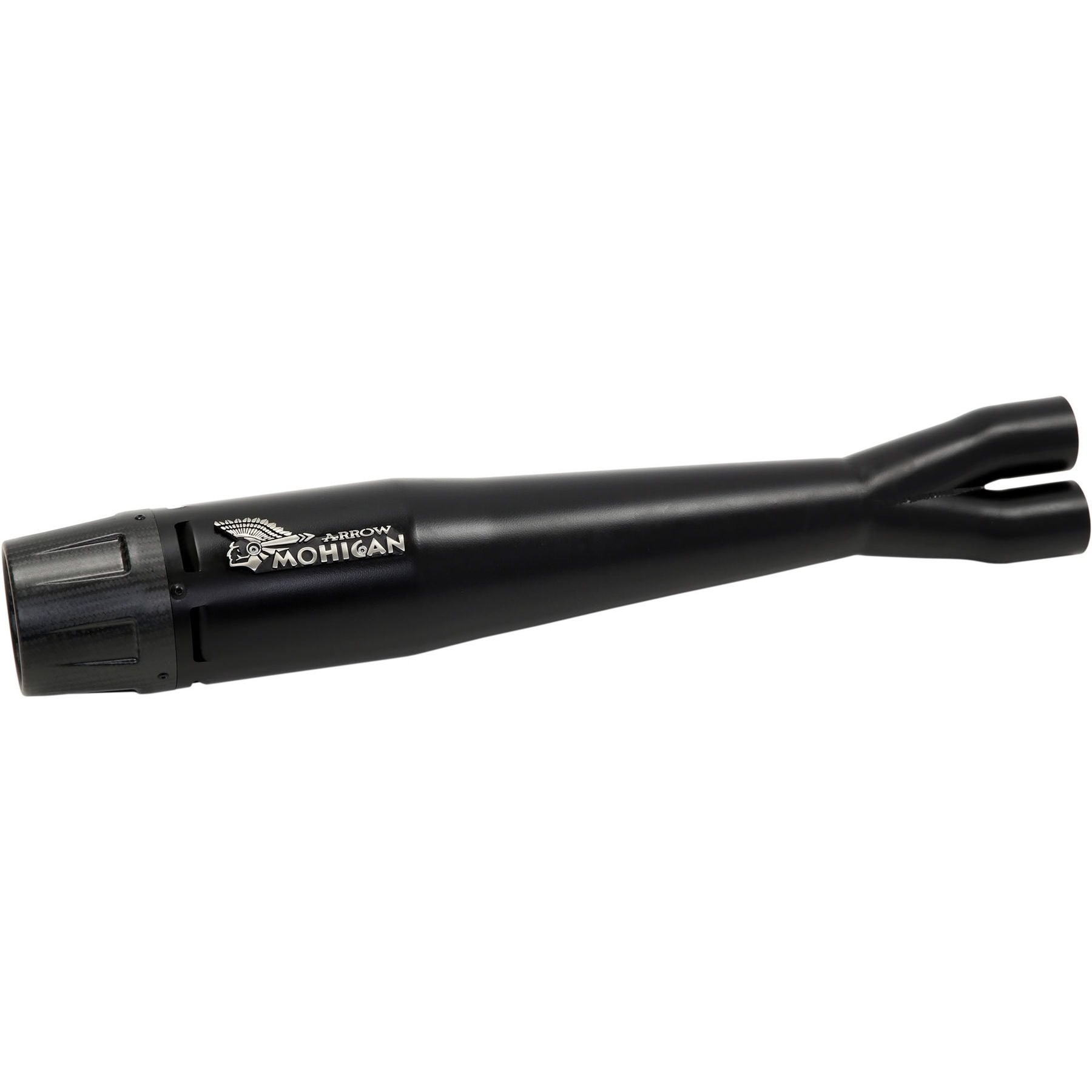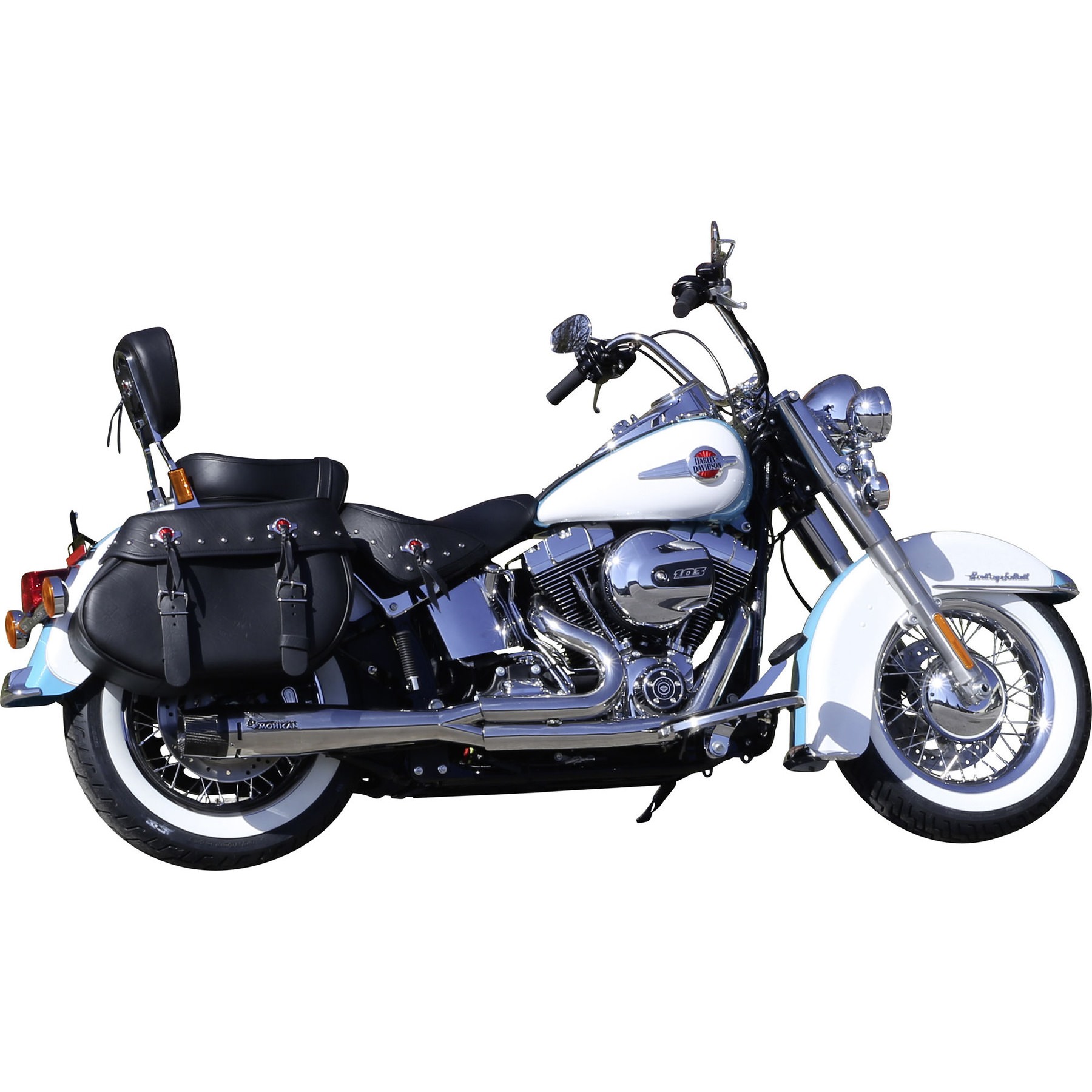 Mohican exhaust systems from Arrow
Unfortunately, this product is not compatible with this motorcycle.
Unfortunately, this product is not compatible with this motorcycle. You can find the right for the here: .
Free delivery on orders over €199.00
2 year return policy
Purchase on invoice
Fast Delivery
Go to currency converter
Please select the desired exchange rate* and enter an amount.
* The source of the exchange rate is the European Central Bank. (As at 08.04.2020). The exchange rate is for information purposes only; it does not provide binding prices for an exchange. In practice, for individual exchanges, the prices for buying and selling currencies can deviate to a greater or lesser extent from these rates – depending on the country, financial institution or bureau de change and also the method of payment. The conversion is given as an indication only.
Mohican exhaust systems from Arrow
There's no doubt about it: Every Harley-Davidson should have an exhaust system - although there are a few proud Harley owners who would actually prefer to ride their pride and joy with just the header pipes now and then. But that's not an option for us. Instead, we see it as a challenge to come up with a custom exhaust that really gives something extra in terms of looks and especially performance!
The Italian exhaust specialists Arrow also saw it this way, and they decided to take up the challenge. The result is the fascinating Mohican exhaust range. These creations are masterpieces of engineering and styling, in which design and performance are combined with breathtaking effect. Mohican exhausts are made entirely of stainless steel, so they are rustproof and considerably lighter than the H-D originals. On the inside, they are pure high-tech, engineered with a single purpose in mind - to give your Harley-Davidson more torque and power. In fact, a performance increase of up to 10% is possible. So quite clearly, if you want to get more out of your Harley-Davidson, you should choose Mohican, made by Arrow.
Material: stainless steel
Finish: high-lustre polished or matt black ceramic coating (heat-resistant)
Carbon end cap
Manufacturer details: MOHICAN
Exhaust systems for Harleys

Save weight, unleash hidden power and create a cool, throaty sound - despite strict legal requirements, the guys at Mohican Exhaust still know exactly how to tease a full-bodied exhaust note out of their modern Milwaukee V-twins. This is thanks to decades of acquired know-how and the superbly equipped development department of its parent company, Arrow, which has been beefing up the sound on racers and naked bikes from the metric sector for more than thirty years. Enhancements that not only make a biker's heart beat faster, but which also conform to the latest German Technical Inspection Association (TÜV) guidelines as all Mohican systems are E-approved.

Made in Italy

Stainless steel is a collective term for rustproof steel. It is much more resistant to corrosion than non-alloyed steels. Stainless steel does not deteriorate, and is hygienic, UV-resistant, non-corroding, fracture-proof, non-toxic and environmentally friendly. It does not weather and can be recycled in its entirety, even after many years. Technically, the term "stainless steel" refers to corrosion-resistant steel alloys with a wide variety of compositions but always containing a high percentage of chromium (usually a minimum of 10.5%)

.

MAINTENANCE:
Stainless steel should be cleaned regularly like all other materials, especially after exposure to salty air (near the coast), and also at regular intervals.
Water can easily collect in corners, edges and screw connections, resulting in corrosion. So careful cleaning is important, and if necessary screws should be undone in order to clean the parts thoroughly.
Do not leave rusty steel parts against stainless steel to avoid the rust "contamination".

Modern vehicle accessories of different types now frequently carry an "E" approval mark valid throughout Europe. This "E" mark, which is made up of a combination of letters and numbers, is clearly displayed on the product and shows the application tested, the country in which testing was carried out and, where appropriate, the vehicle type to which approval applies. EC type approvals for exhaust systems, for example, are always issued for a specific vehicle type, whereas in the case of lighting, they apply to an entire group of vehicles, e.g. motorcycles.
This certification mark is the sole proof of legality stipulated by law, i.e. no written report or entry in the vehicle documents by a TÜV (German Technical Inspection Association) test centre is required. However, when it comes to installing accessories, the relevant guidelines of the Road Traffic Licensing Regulations (StvZO) must always be observed.
At a roadside check or a TÜV vehicle inspection, the registered keeper is only required to show the "E" mark. It is then up to the official in charge whether to check the mark with the Federal Motor Transport Authority (KBA) in Flensburg (or equivalent type approval authority in other countries), which is able to decode all certification marks.
Product
Order no.
Availability
Price
Actions
MOHICAN COMPL.2-1 EXHAUS. - HD TOURING 1999-08 BLACK

Important notes

Mohican exhaust systems are delivered without catalytic converters. Retrofitted converters please see "compatible products".

60423066

The product will be ordered from the manufacturer for you. Depending on availability, longer delivery times are also possible. We'll let you know if that's the case. You can of course cancel your delivery at any time free of charge.

Available in 7-21 days

€1,439.00 1
MOHICAN COMPL.2-1 EXHAUS. - HD TOURING 2009- BLACK

Important notes

Mohican exhaust systems are delivered without catalytic converters. Retrofitted converters please see "compatible products".

60423064

The product will be ordered from the manufacturer for you. Depending on availability, longer delivery times are also possible. We'll let you know if that's the case. You can of course cancel your delivery at any time free of charge.

Available in 7-21 days

€1,429.00 1
MOHICAN COMPL.2-1 EXHAUS. - HD TOURING 2009- POLISHED

Important notes

Mohican exhaust systems are delivered without catalytic converters. Retrofitted converters please see "compatible products".

60423065

The product will be ordered from the manufacturer for you. Depending on availability, longer delivery times are also possible. We'll let you know if that's the case. You can of course cancel your delivery at any time free of charge.

Available in 7-21 days

€1,429.00 1
MOHICAN COMPL.2-1 EXHAUS. - HD TOURING 99-08 POLISHED

Important notes

Mohican exhaust systems are delivered without catalytic converters. Retrofitted converters please see "compatible products".

60423067

The product will be ordered from the manufacturer for you. Depending on availability, longer delivery times are also possible. We'll let you know if that's the case. You can of course cancel your delivery at any time free of charge.

Available in 7-21 days

€1,439.00 1
MOHICAN COMPL.2-2 EXHAUS. - HD TOURING 2009- BLACK

Important notes

Mohican exhaust systems are delivered without catalytic converters. Retrofitted converters please see "compatible products".

60423062

The product will be ordered from the manufacturer for you. Depending on availability, longer delivery times are also possible. We'll let you know if that's the case. You can of course cancel your delivery at any time free of charge.

Available in 7-21 days

€1,829.00 1
MOHICAN COMPL.2-2 EXHAUS. - HD TOURING 2009- POLISHED

Important notes

Mohican exhaust systems are delivered without catalytic converters. Retrofitted converters please see "compatible products".

60423063

The product will be ordered from the manufacturer for you. Depending on availability, longer delivery times are also possible. We'll let you know if that's the case. You can of course cancel your delivery at any time free of charge.

Available in 7-21 days

€1,829.00 1
MOHICAN SLIP-ON 2-2 (R+L) - HD TOURING 99-08 BLACK
60423060

The product will be ordered from the manufacturer for you. Depending on availability, longer delivery times are also possible. We'll let you know if that's the case. You can of course cancel your delivery at any time free of charge.

Available in 7-21 days

€1,279.00 1
MOHICAN SLIP-ON 2-2 (R+L) - HD TOURING 99-08 POLISHED
60423061

The product will be ordered from the manufacturer for you. Depending on availability, longer delivery times are also possible. We'll let you know if that's the case. You can of course cancel your delivery at any time free of charge.

Available in 7-21 days

€1,279.00 1