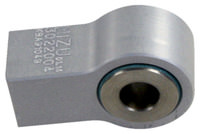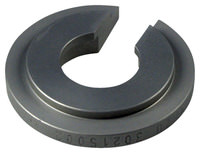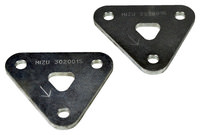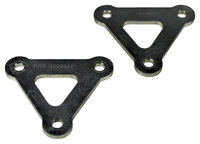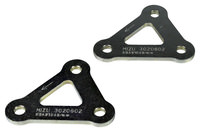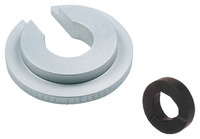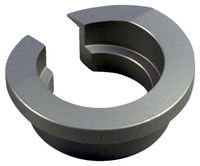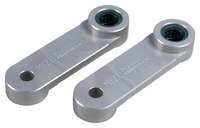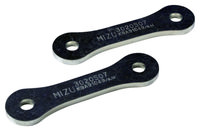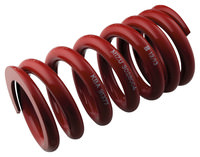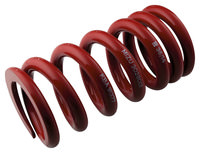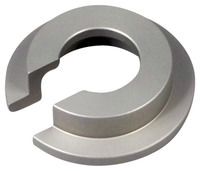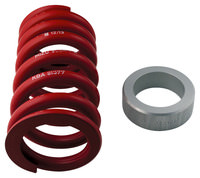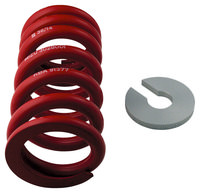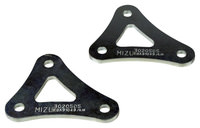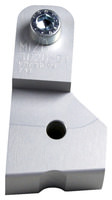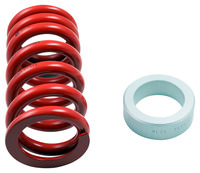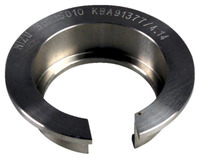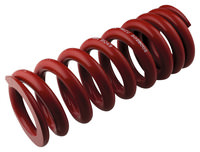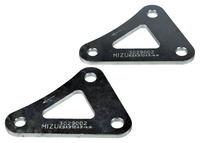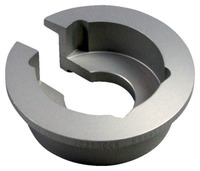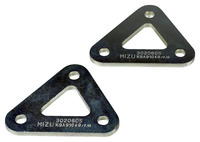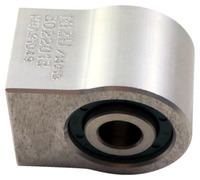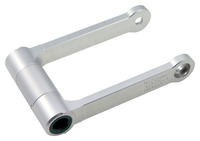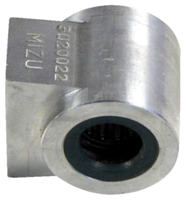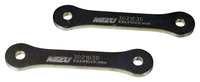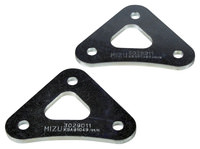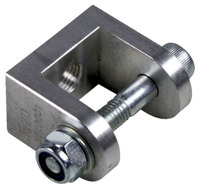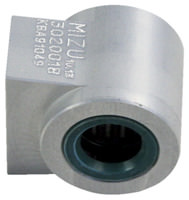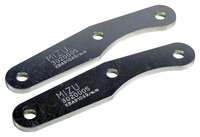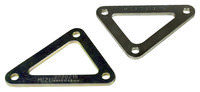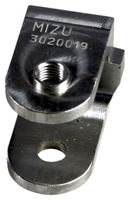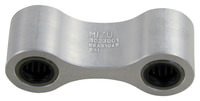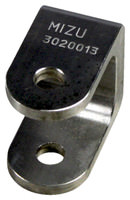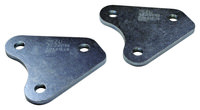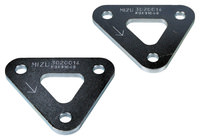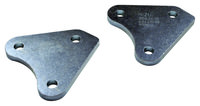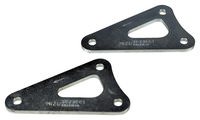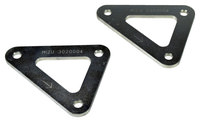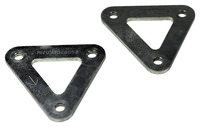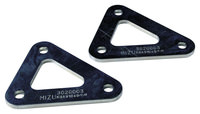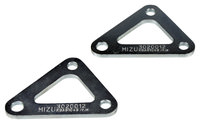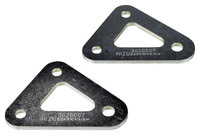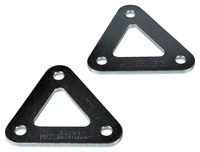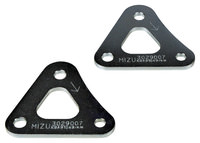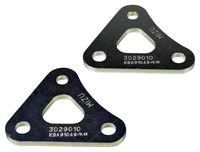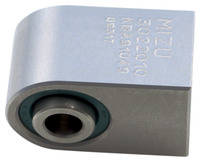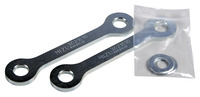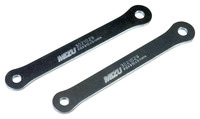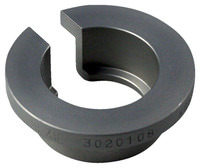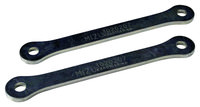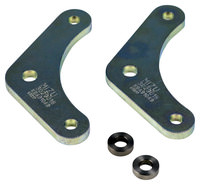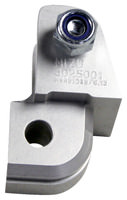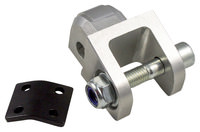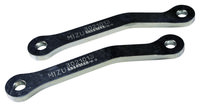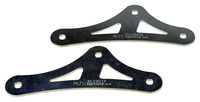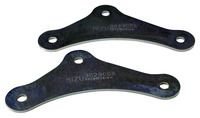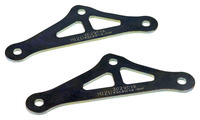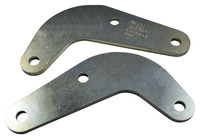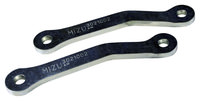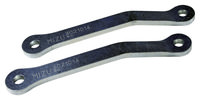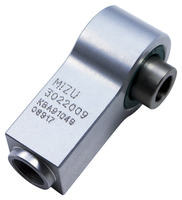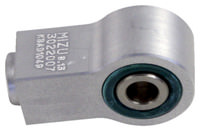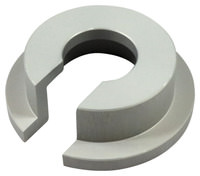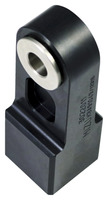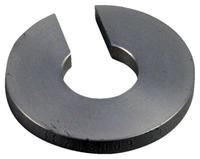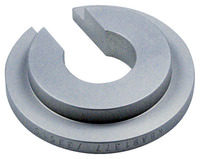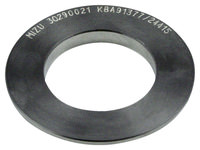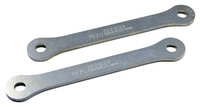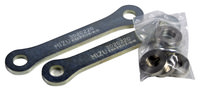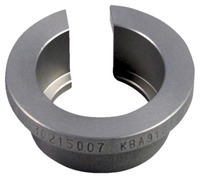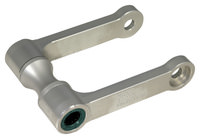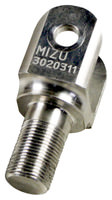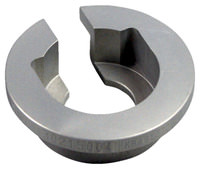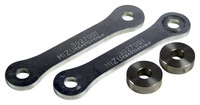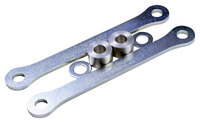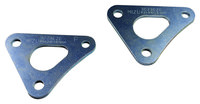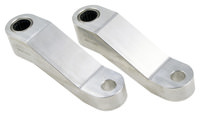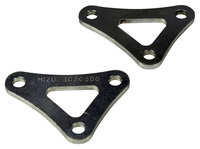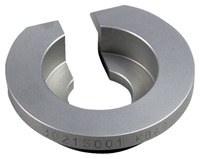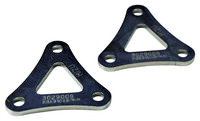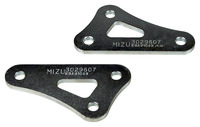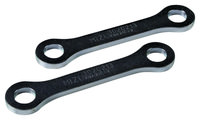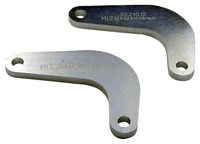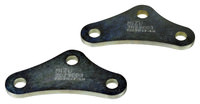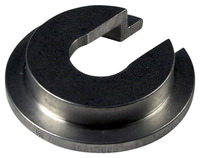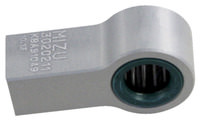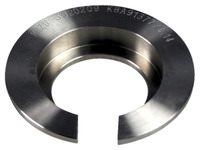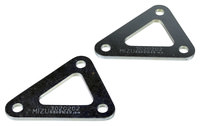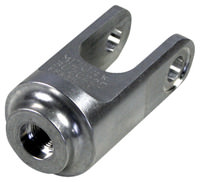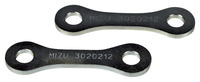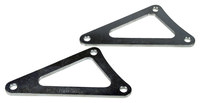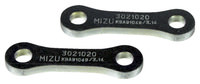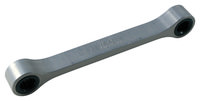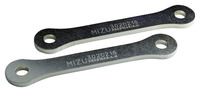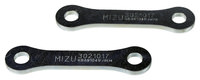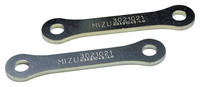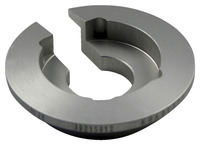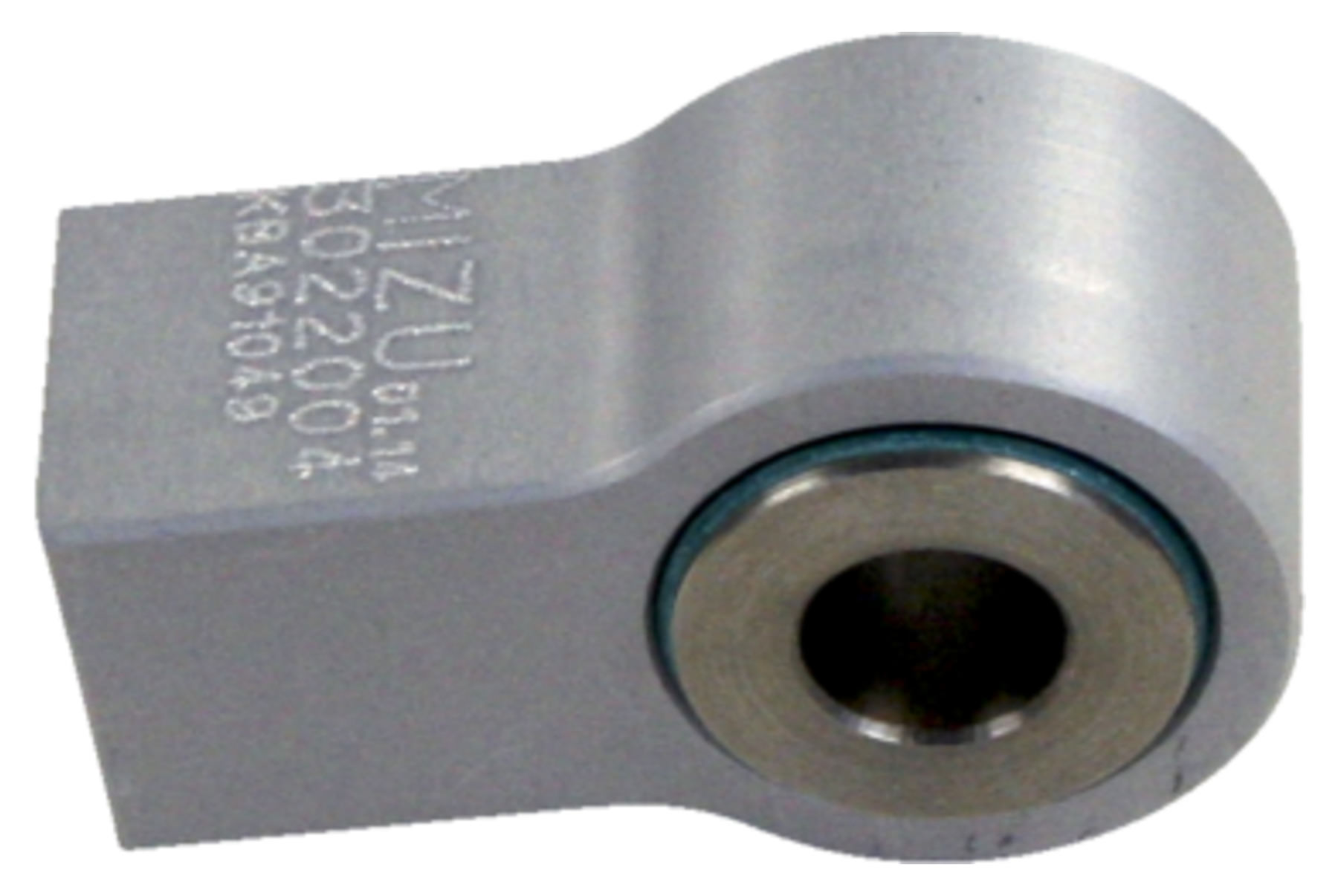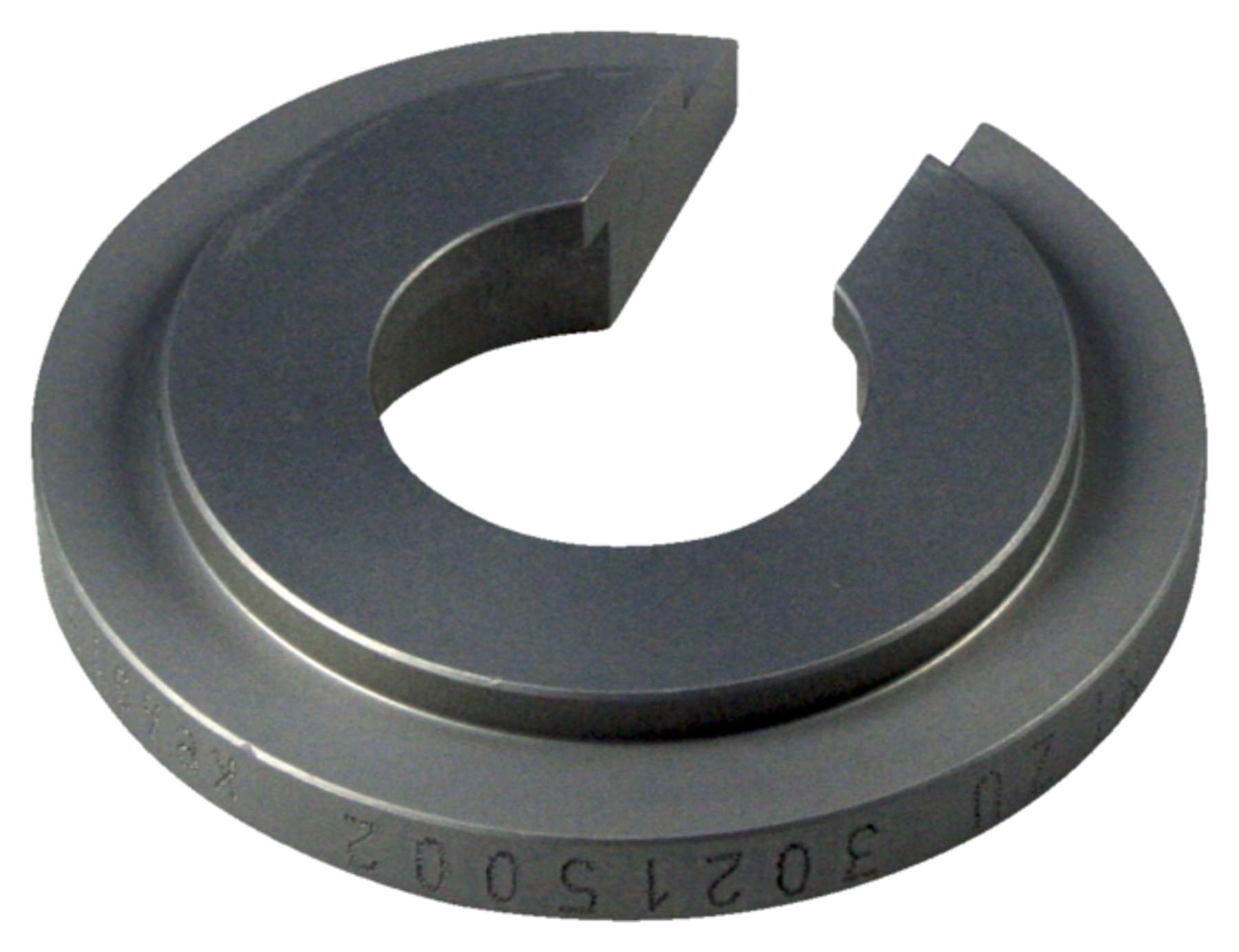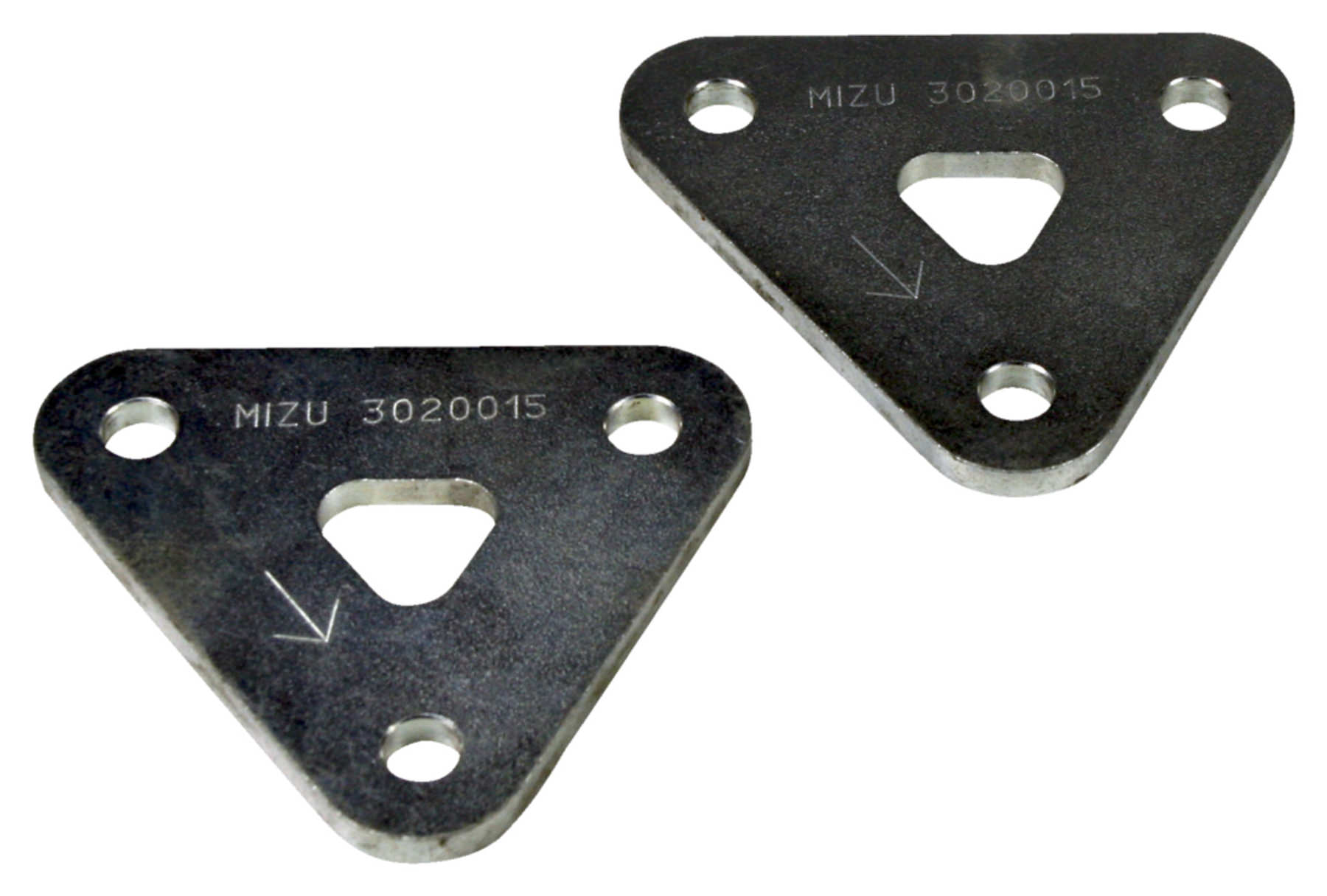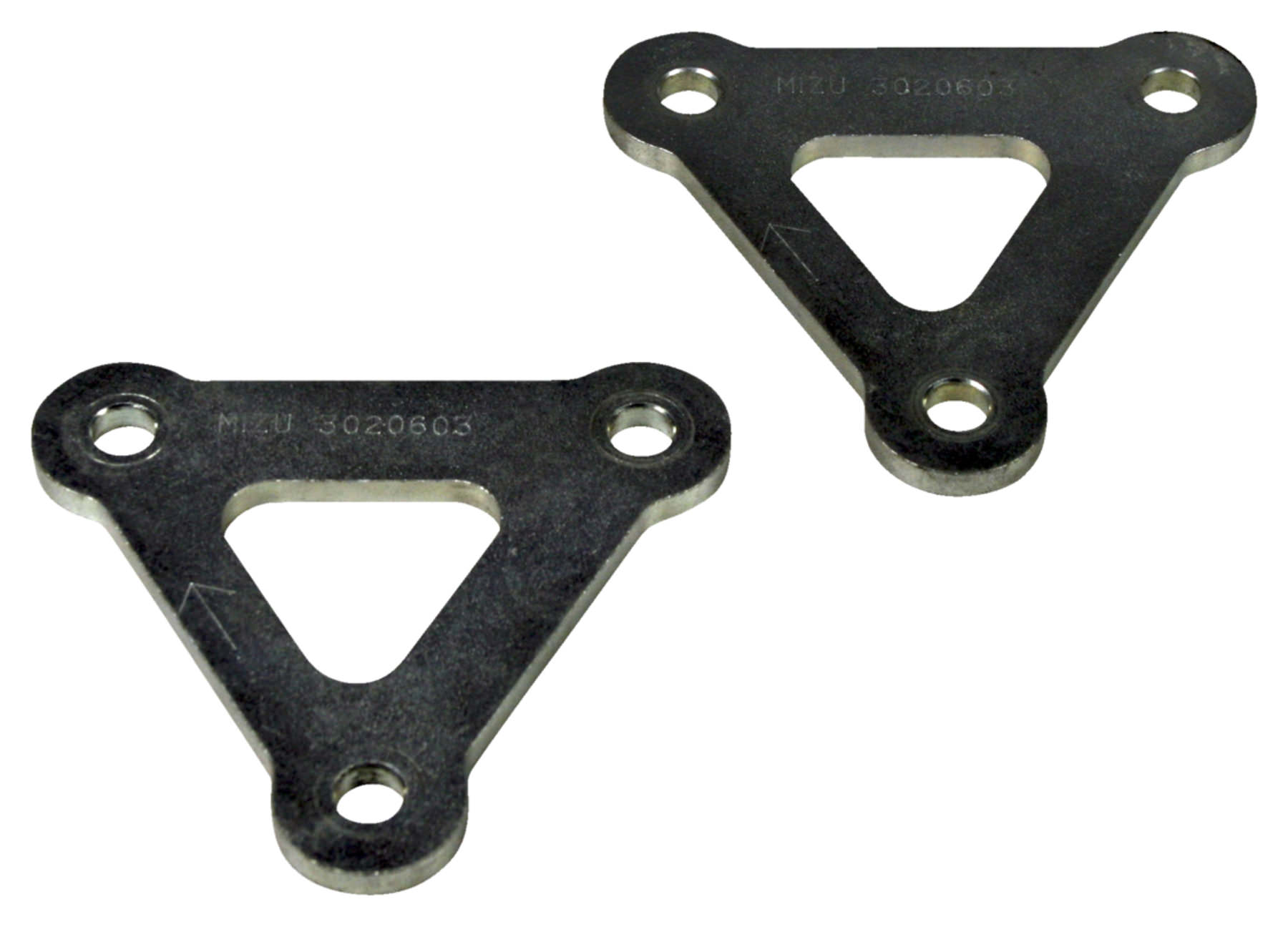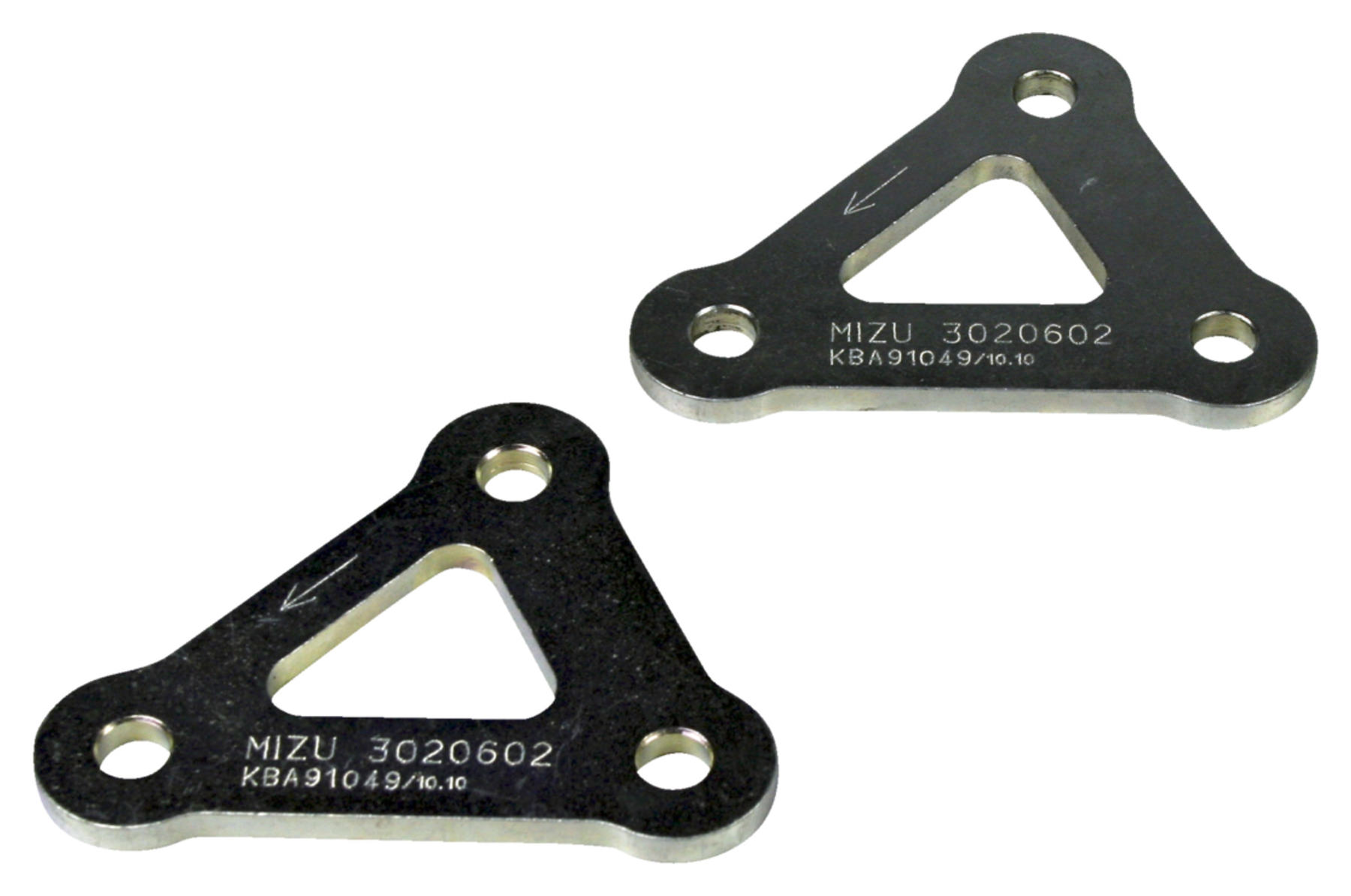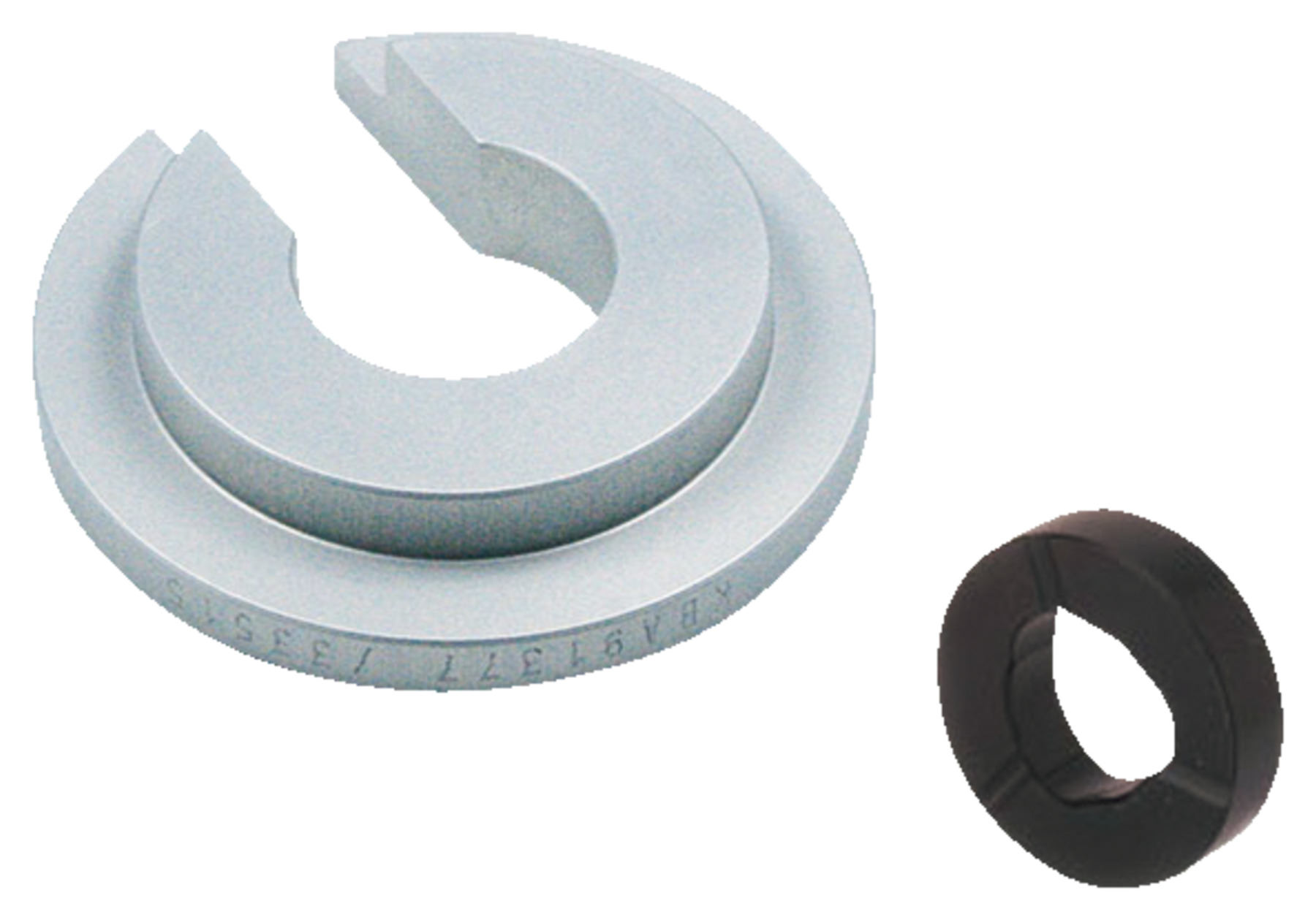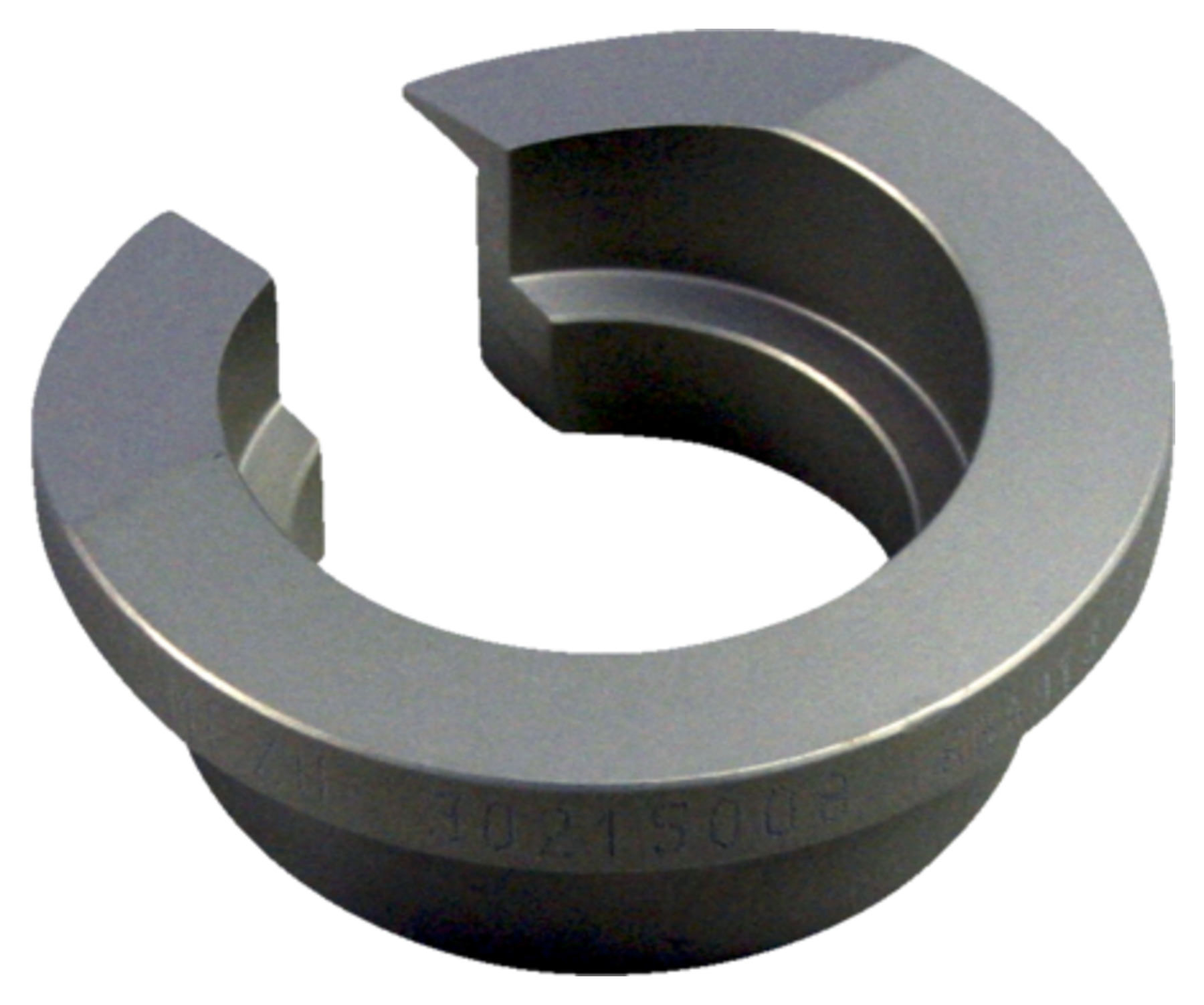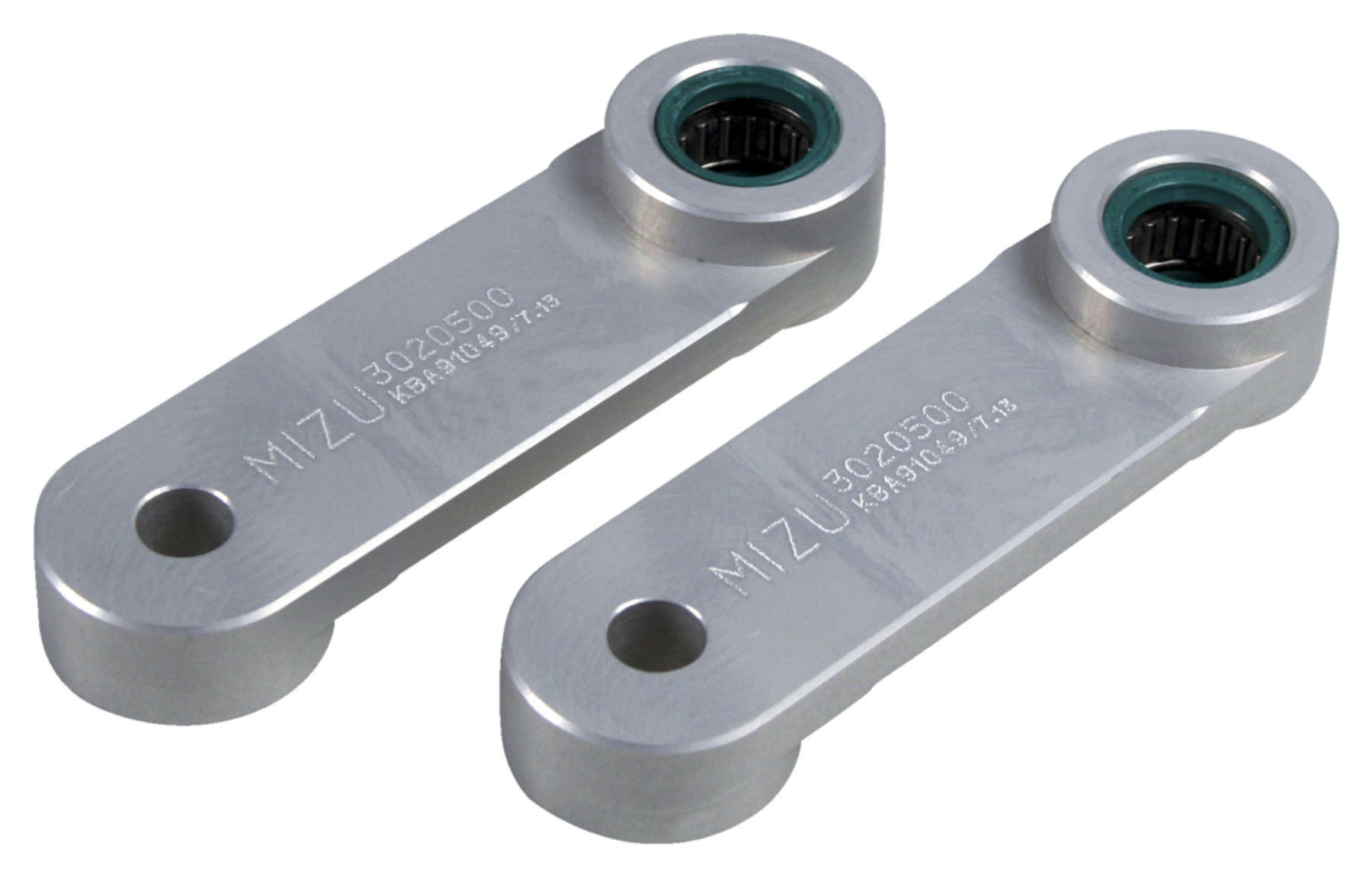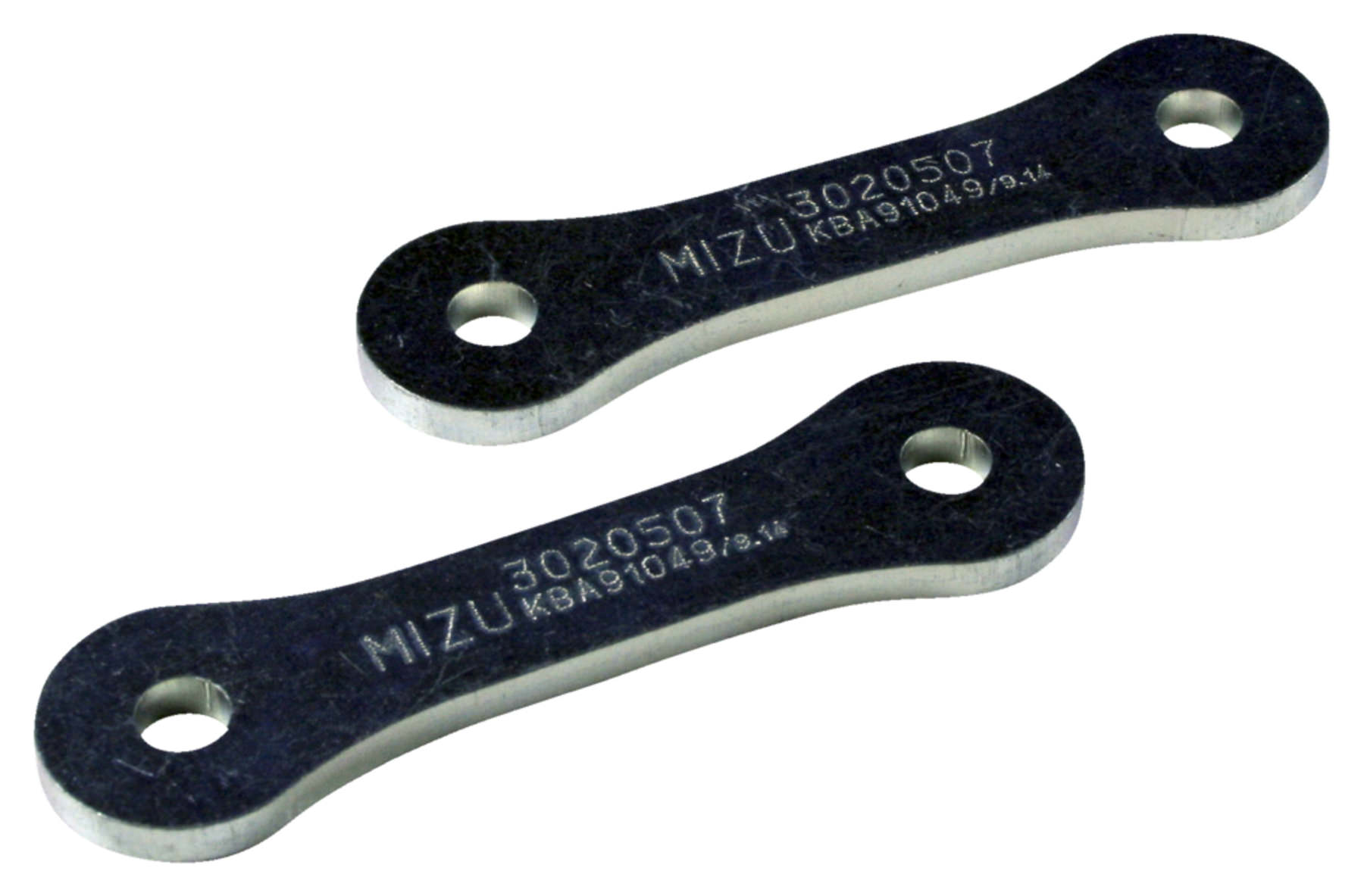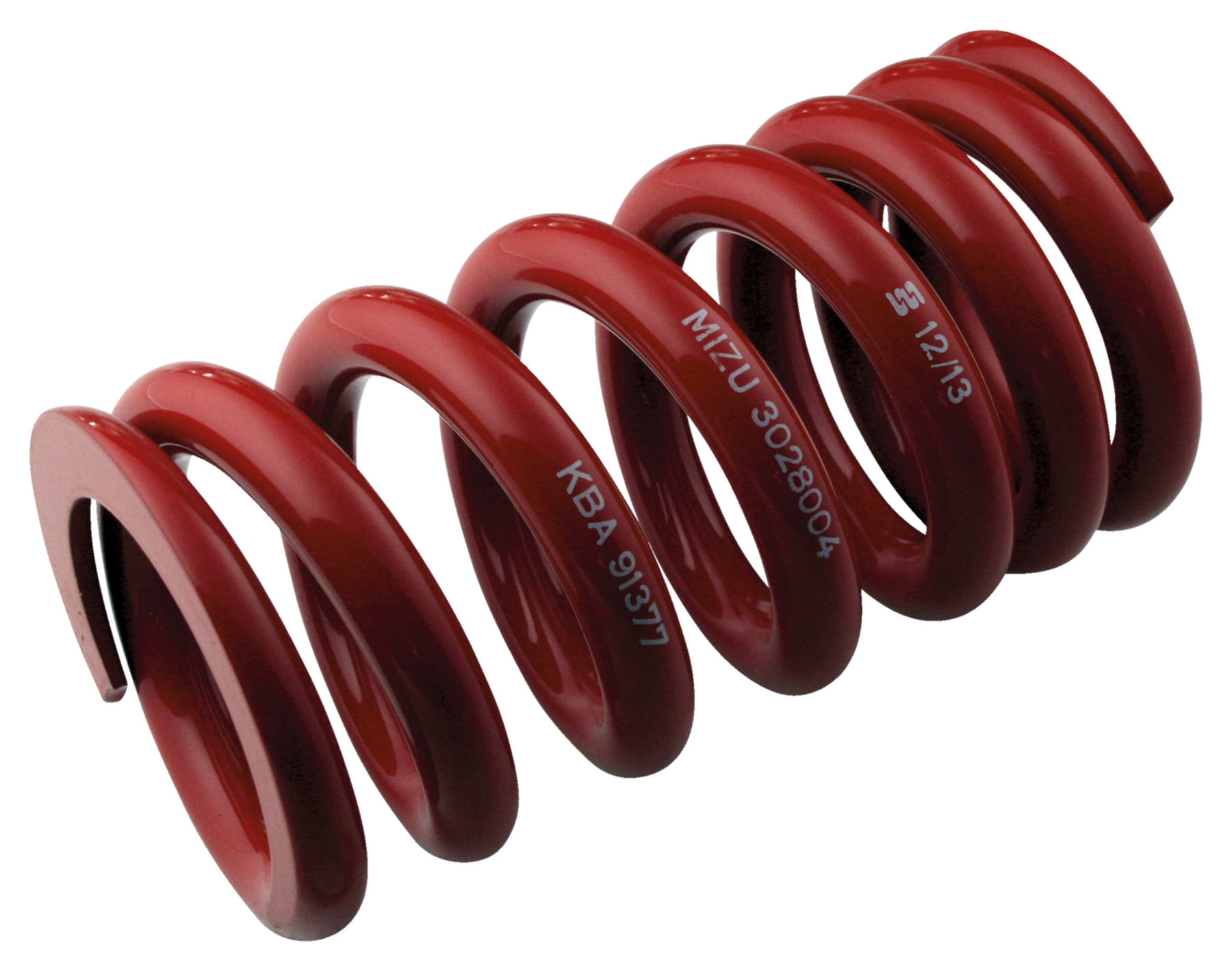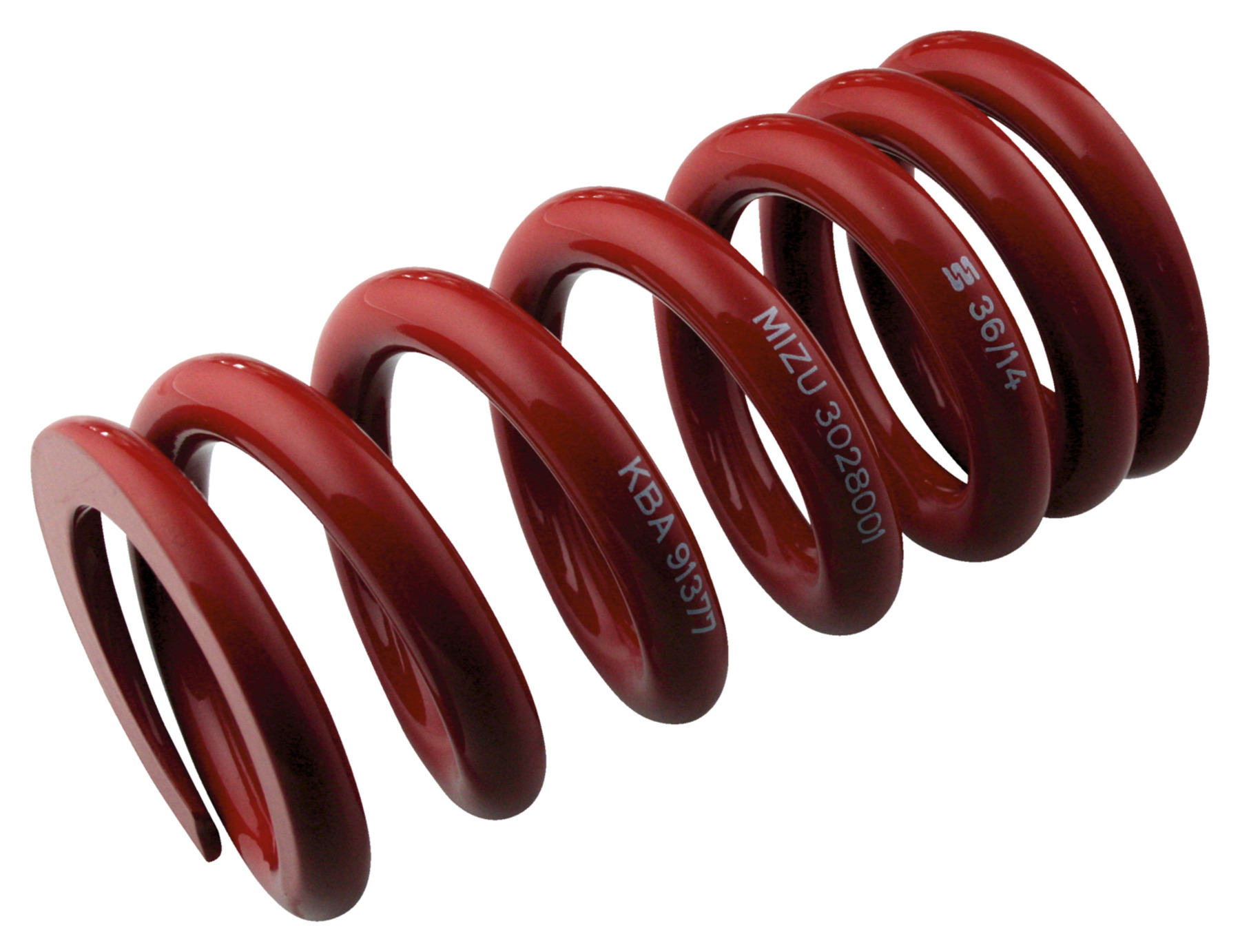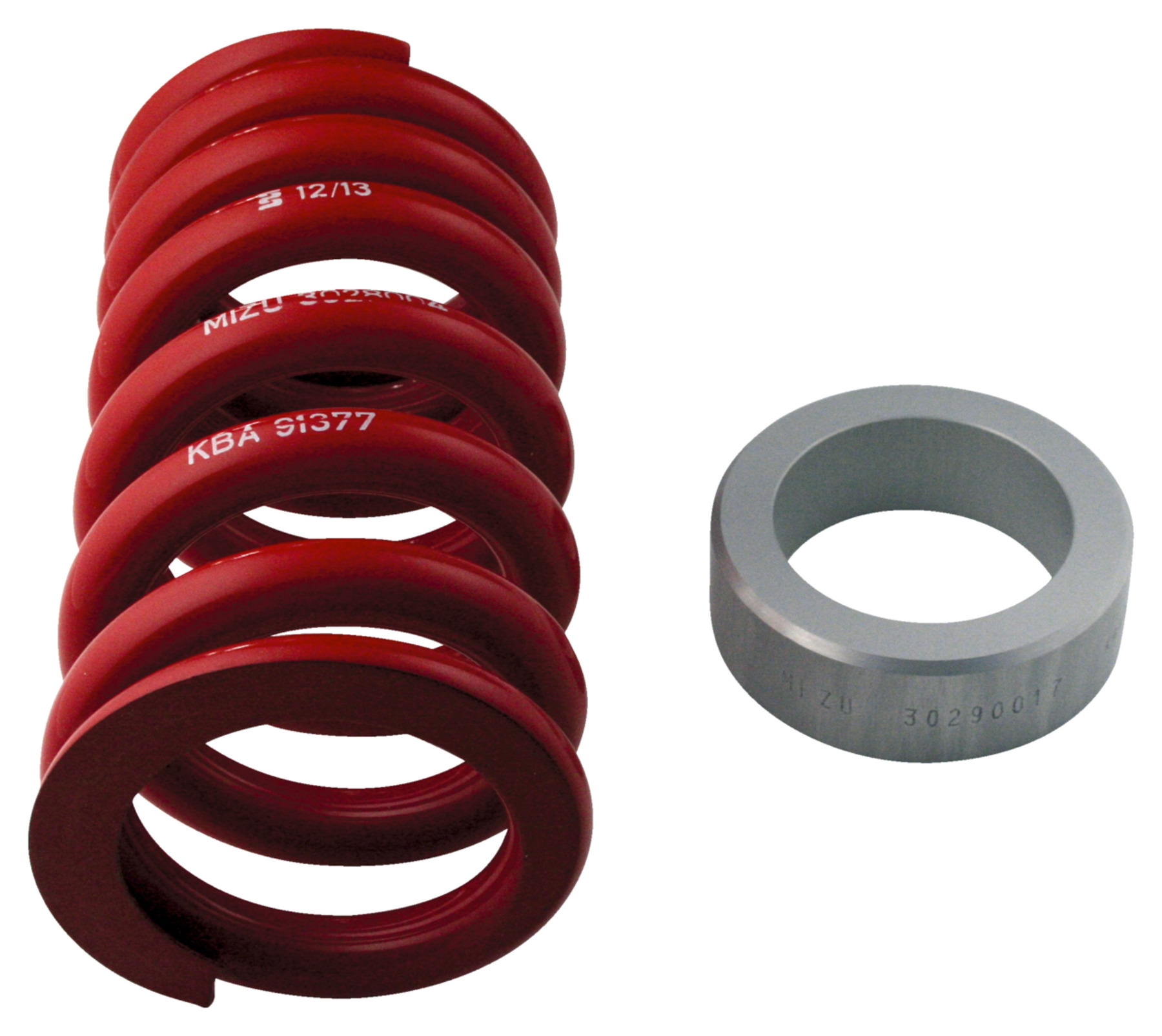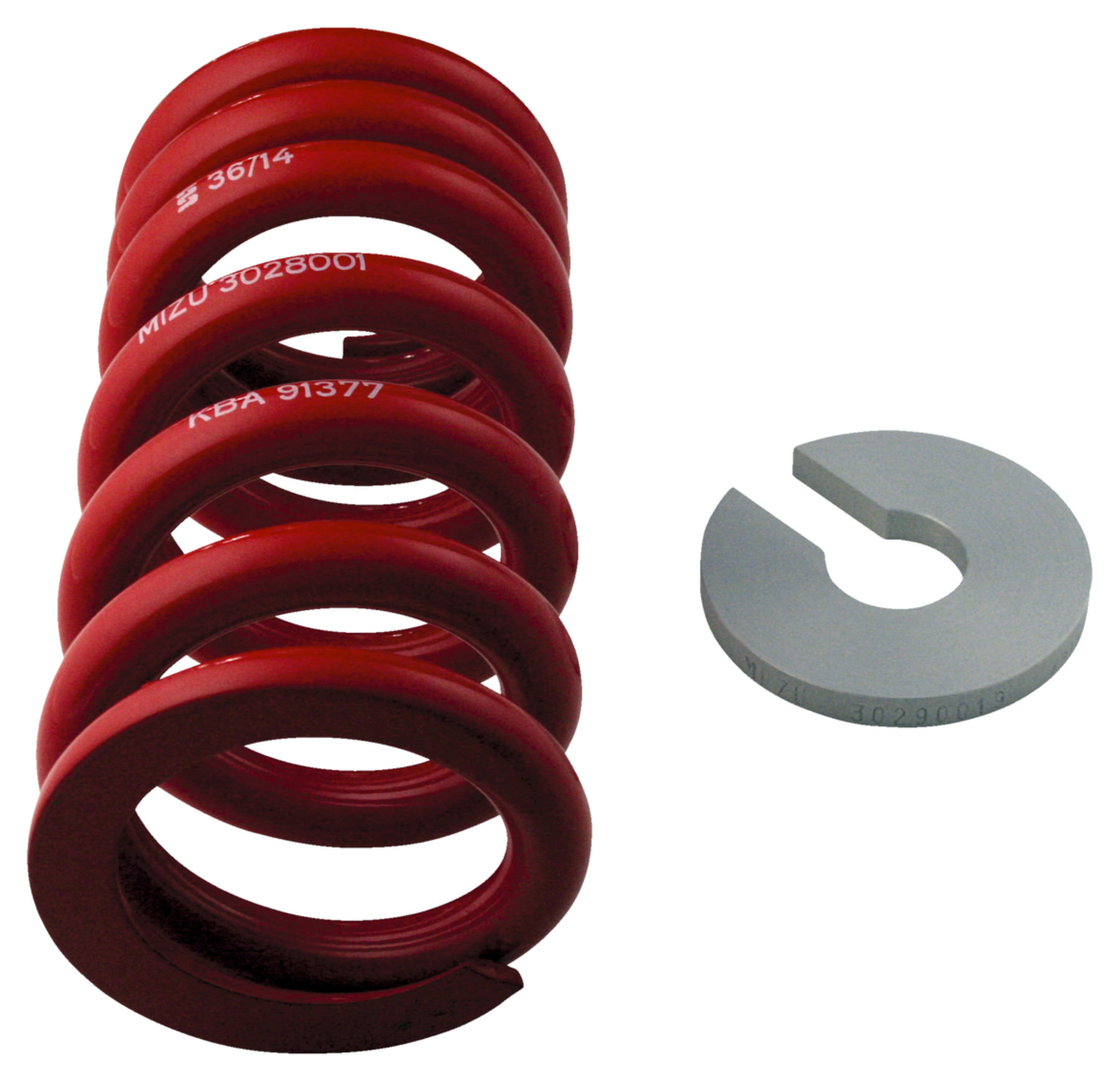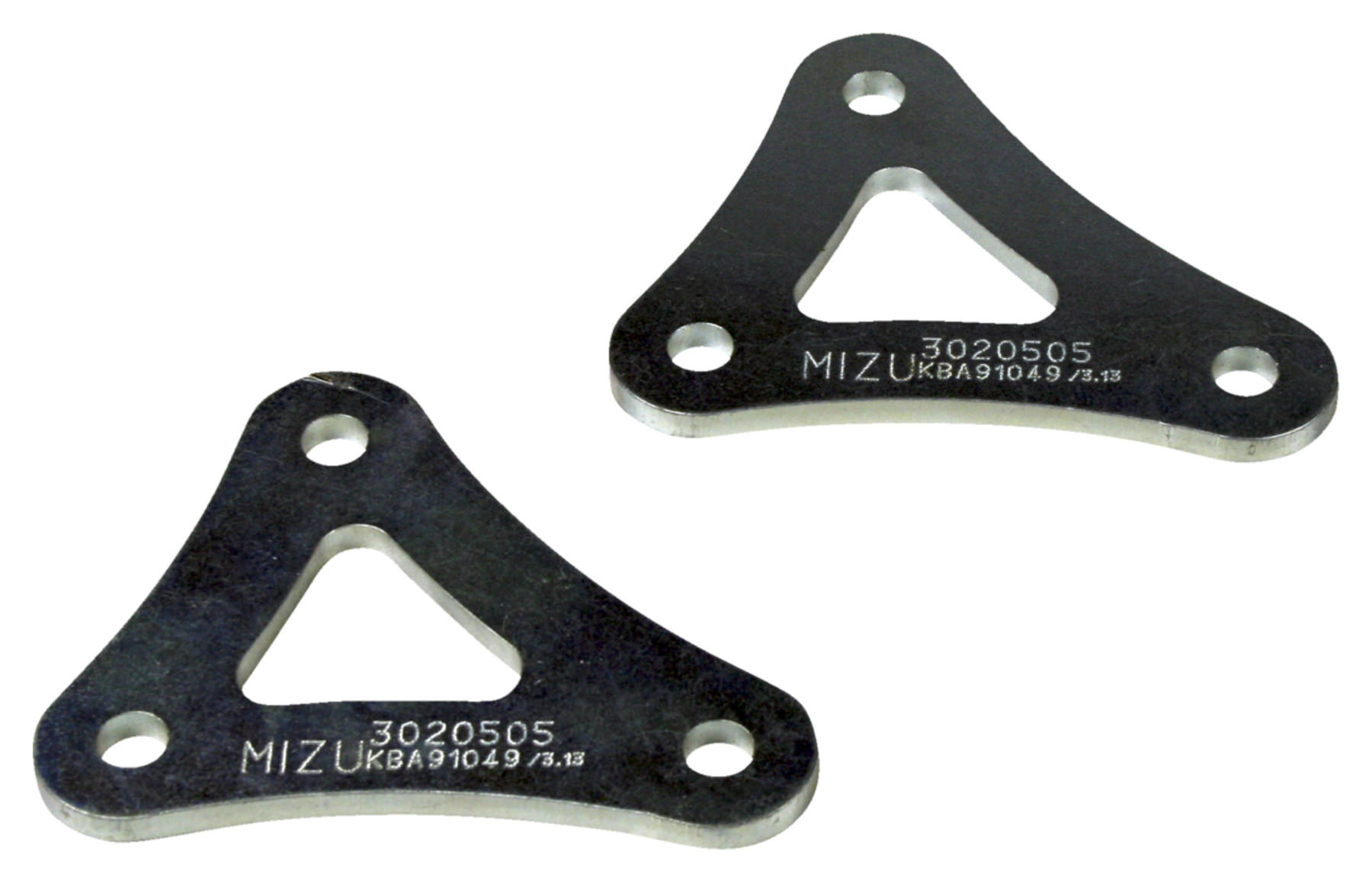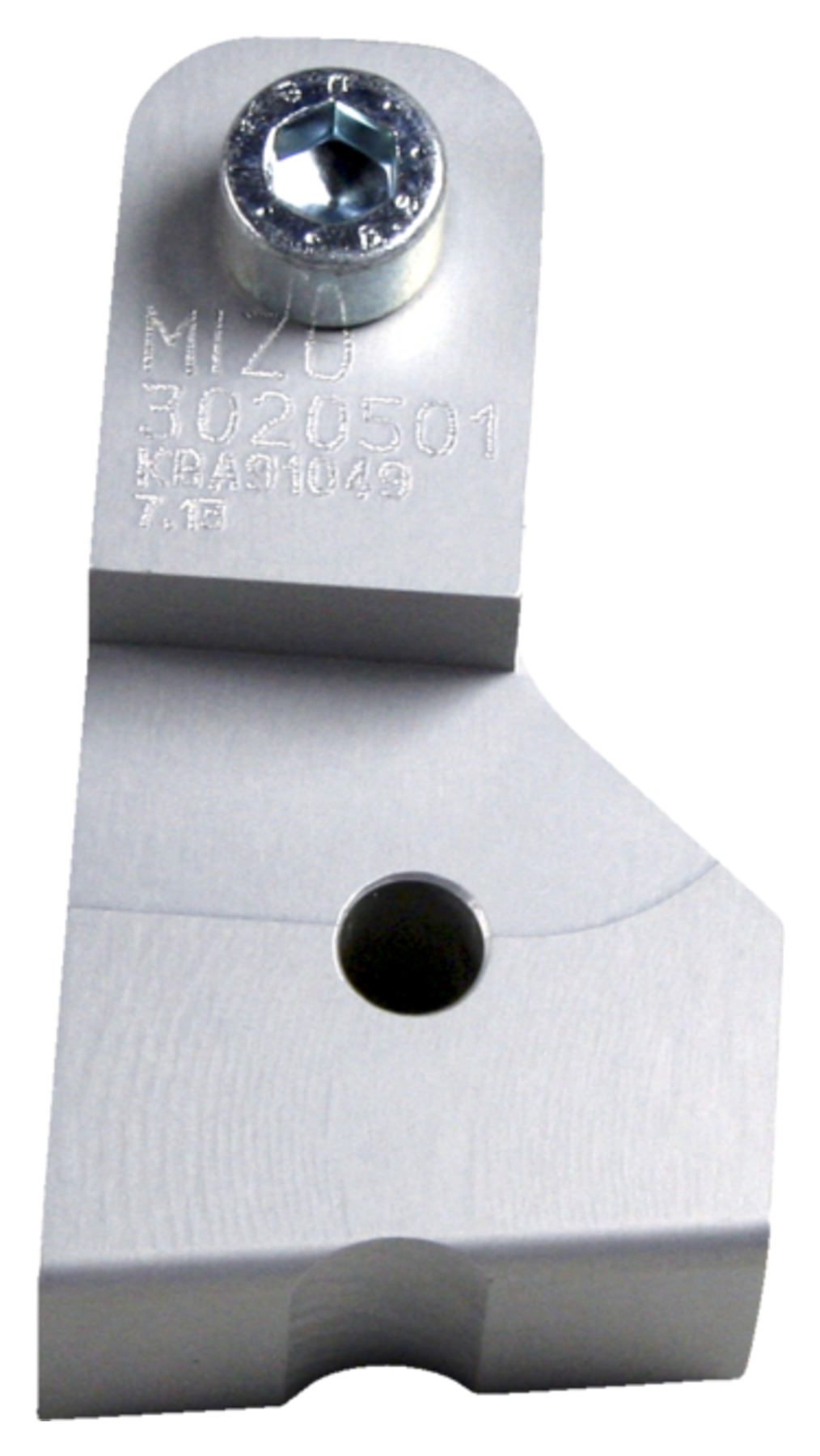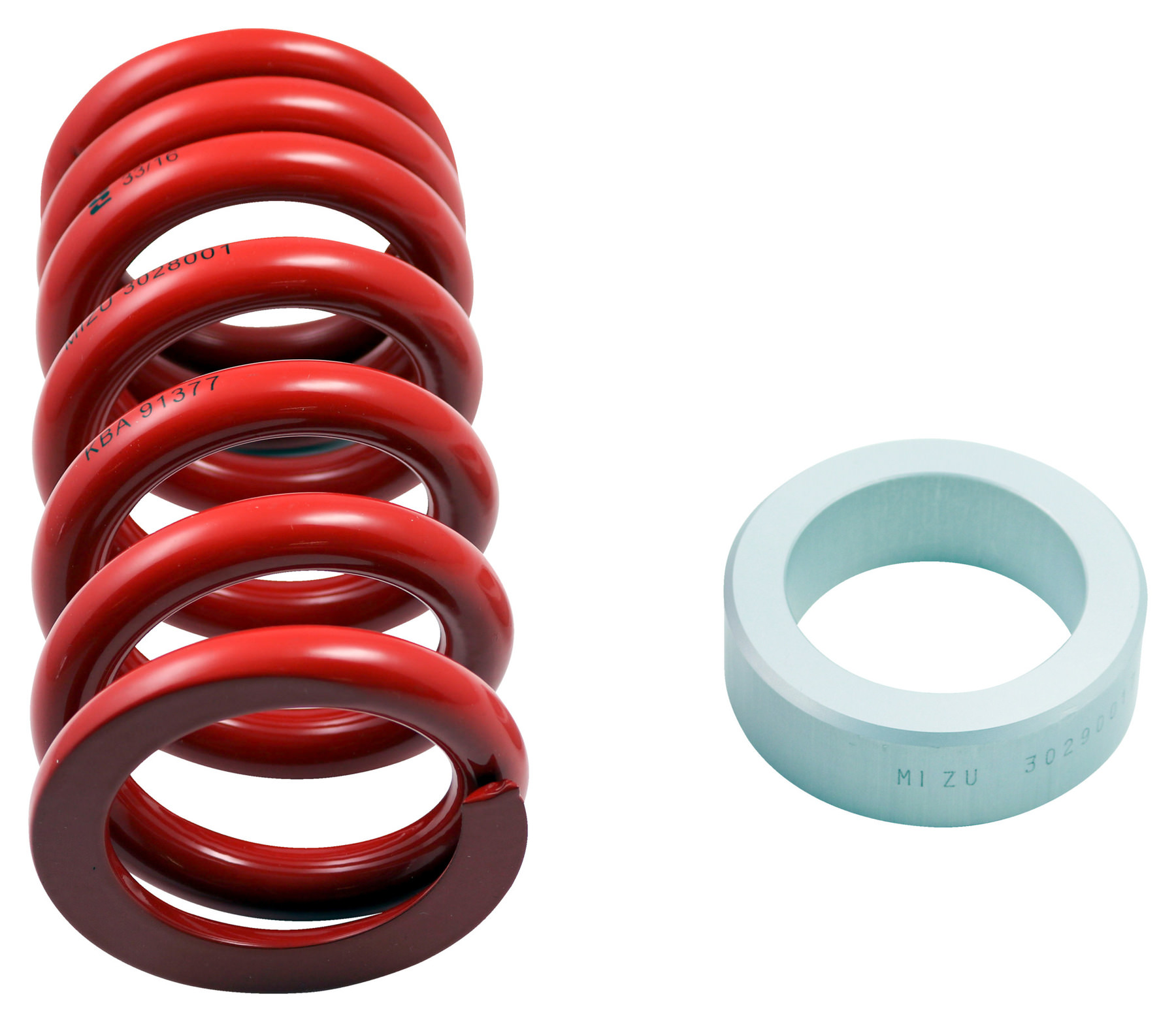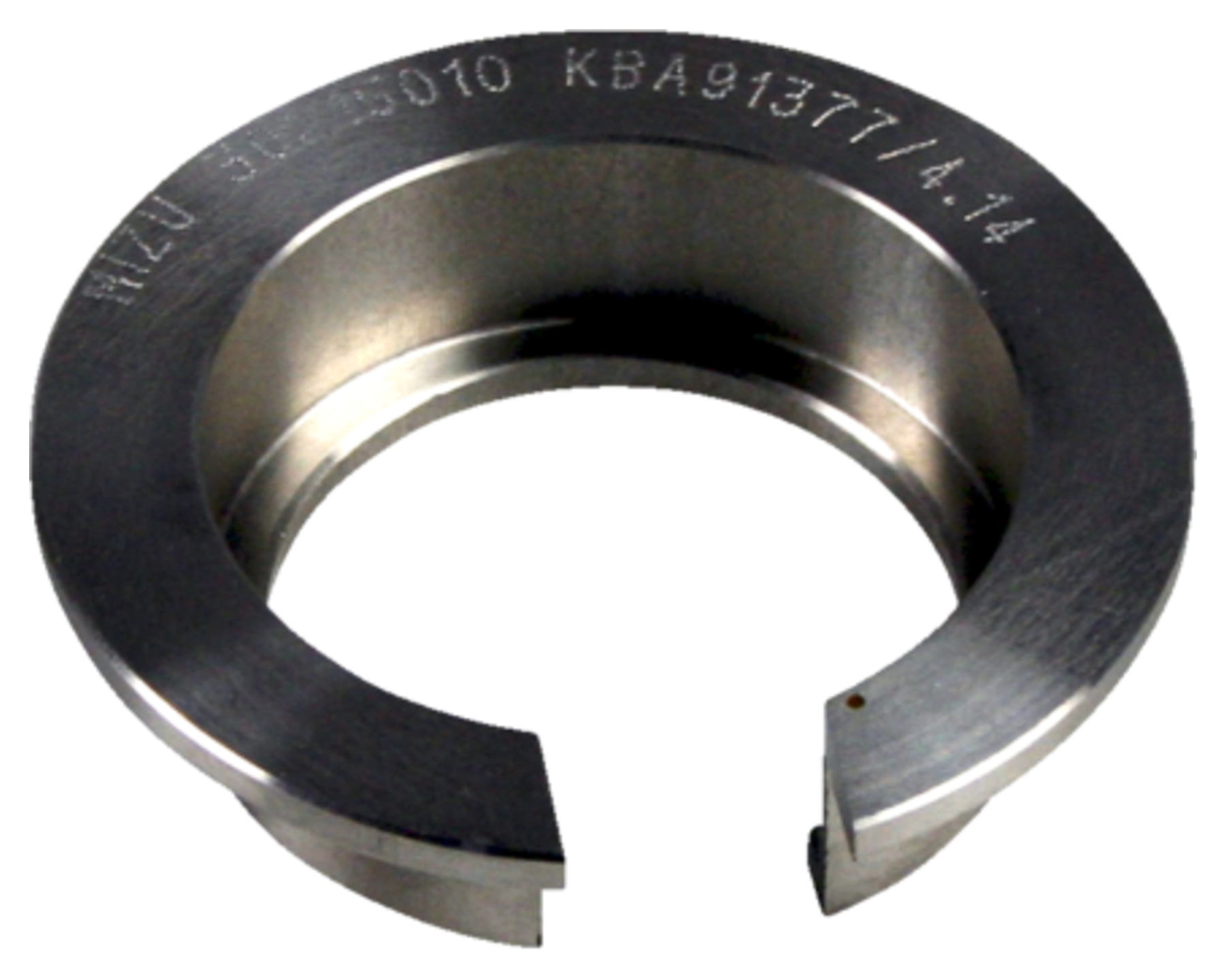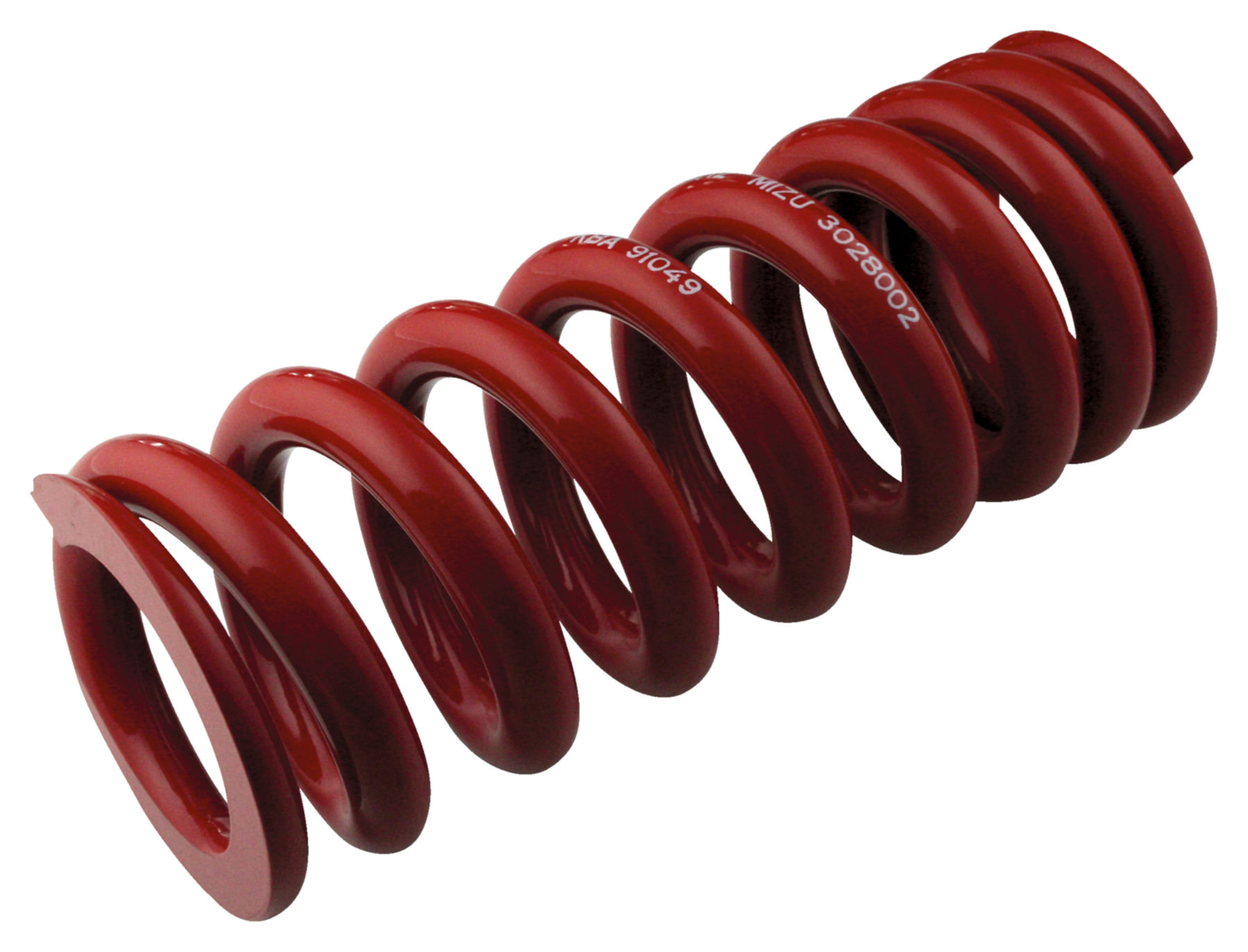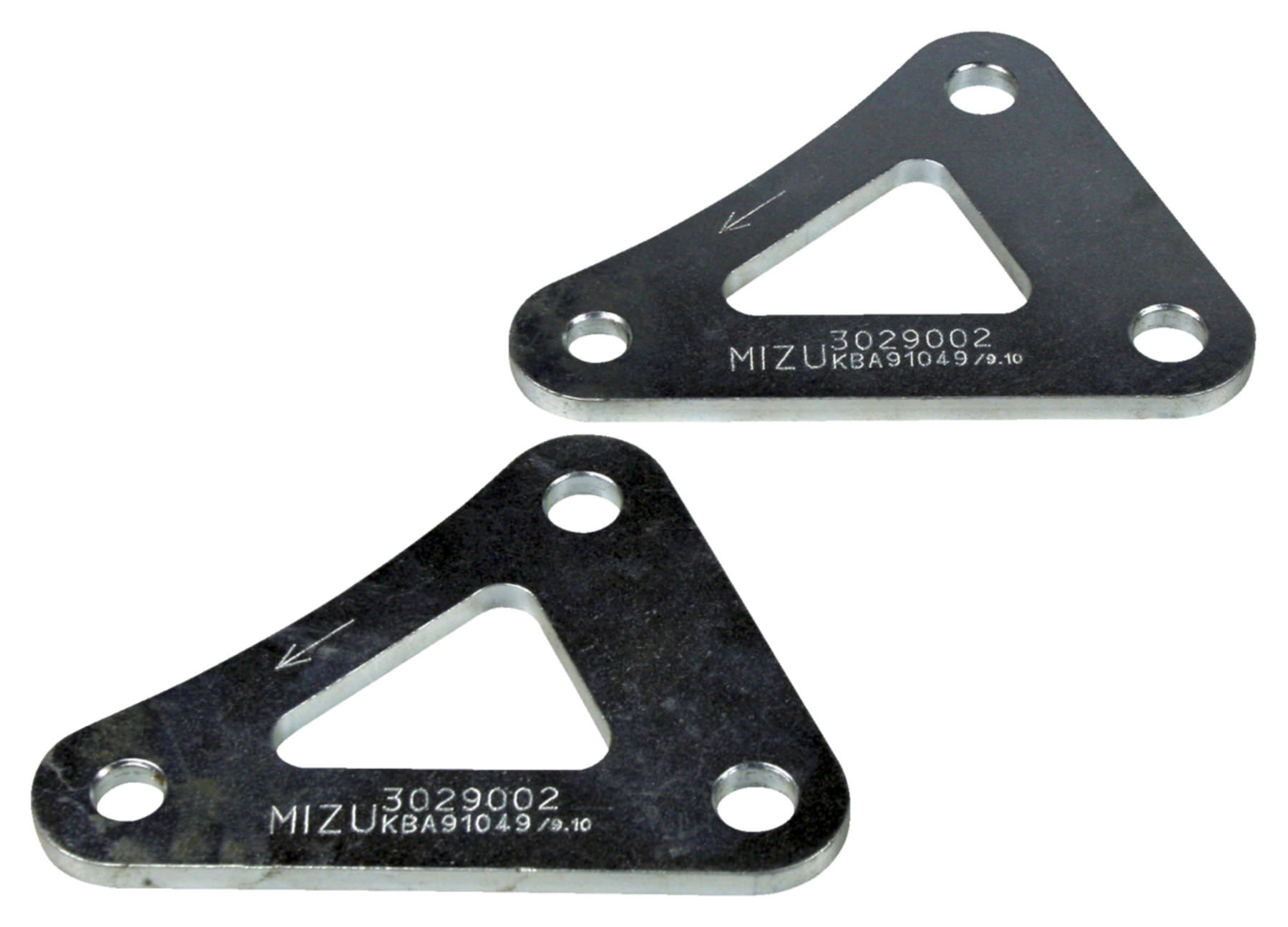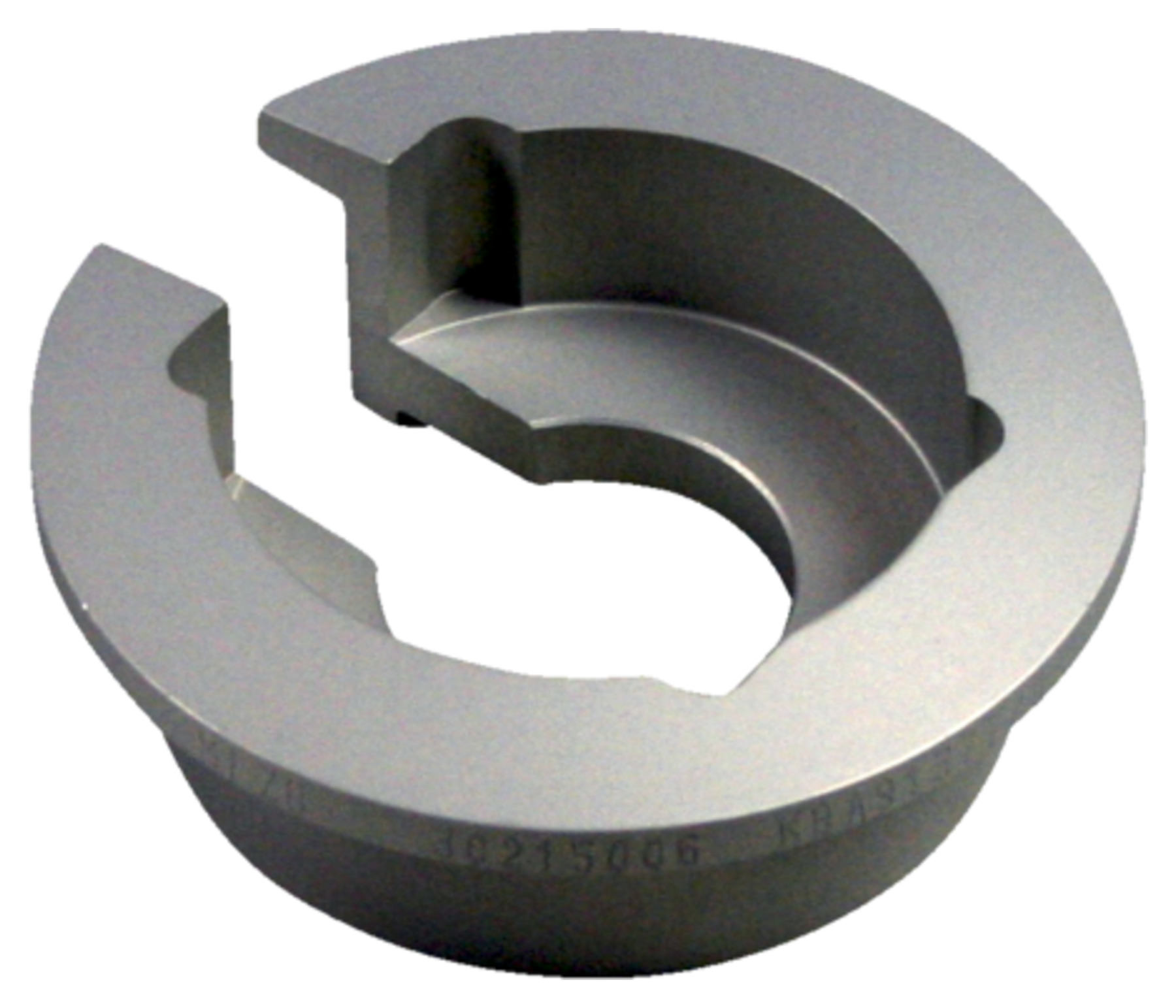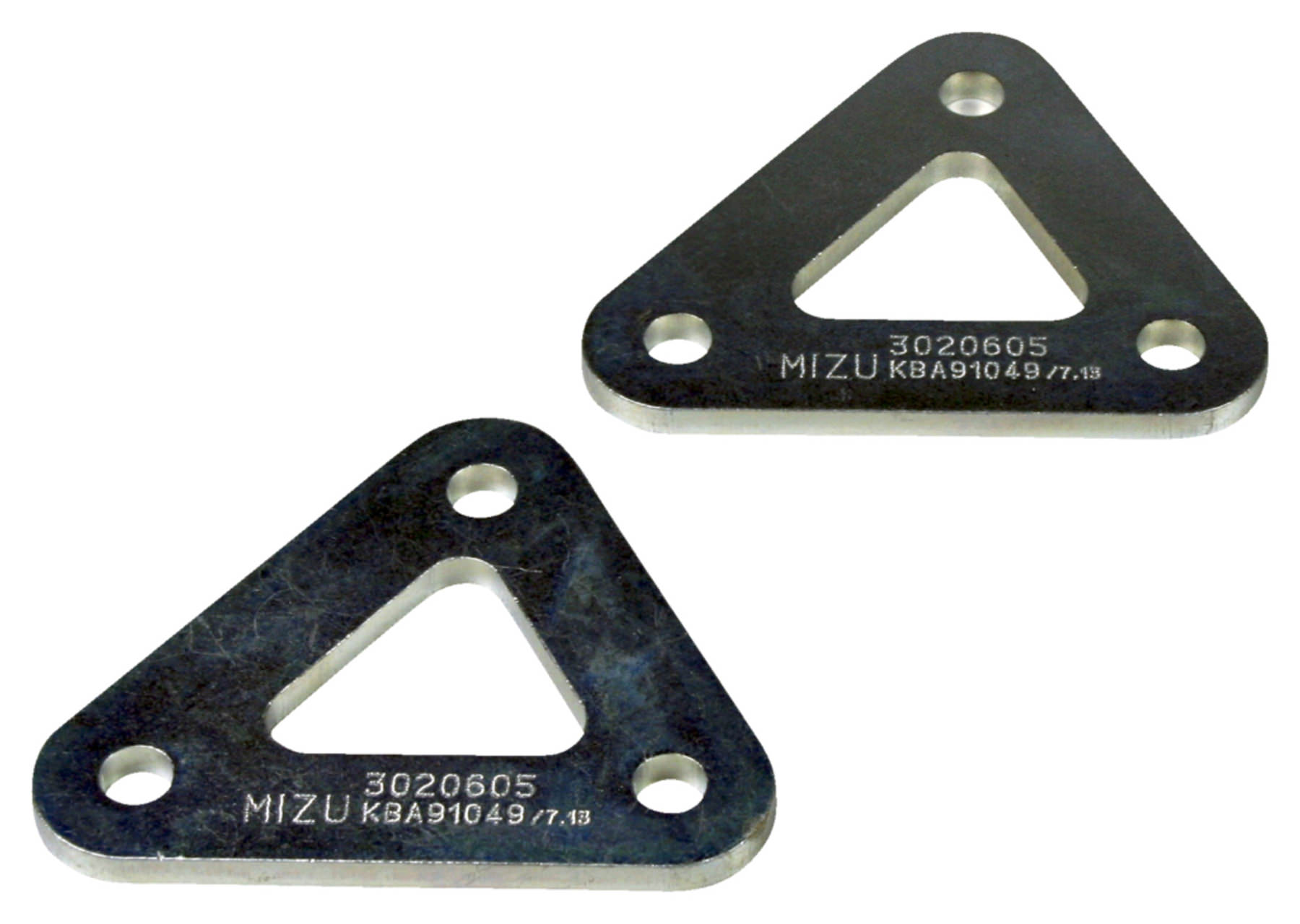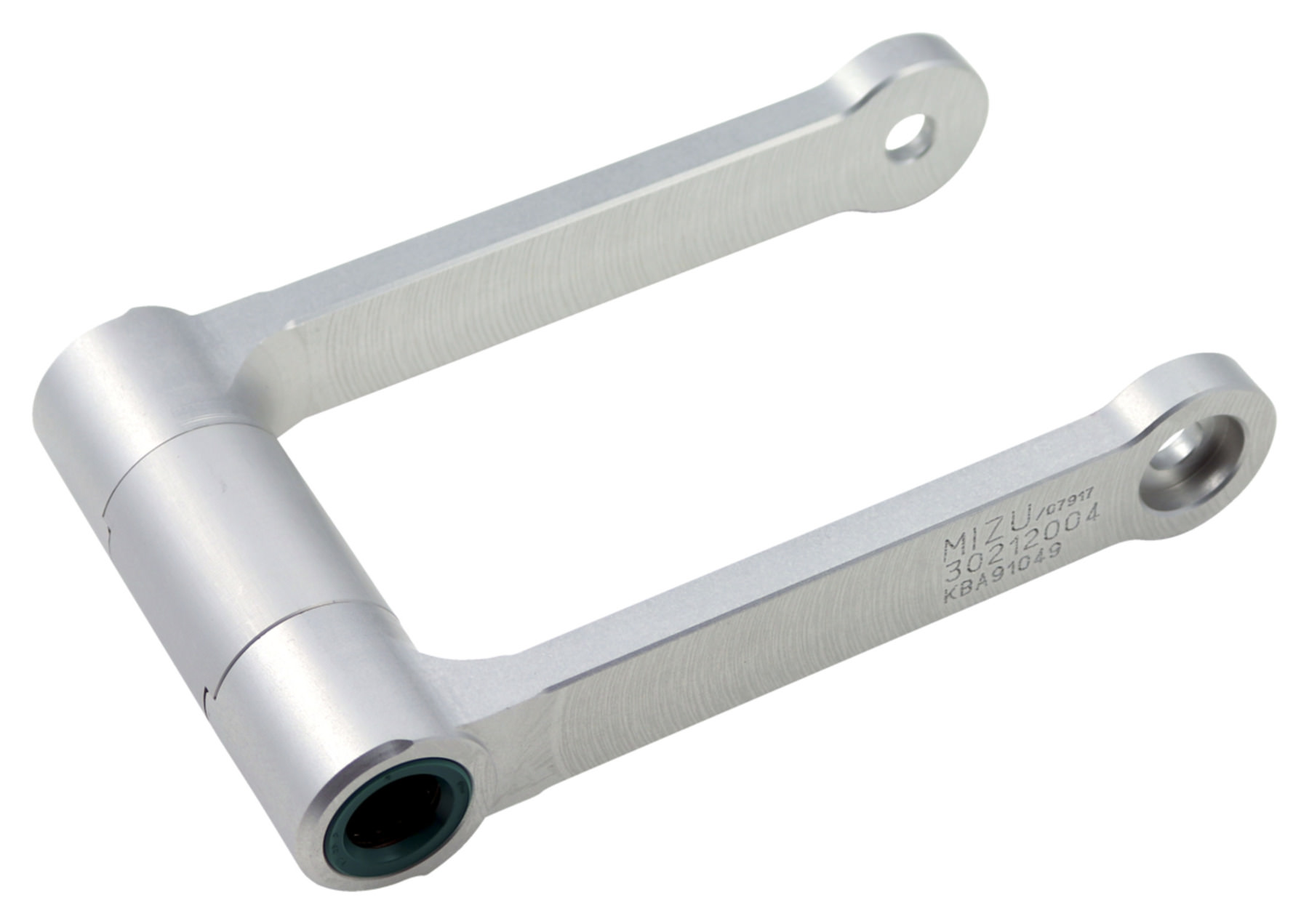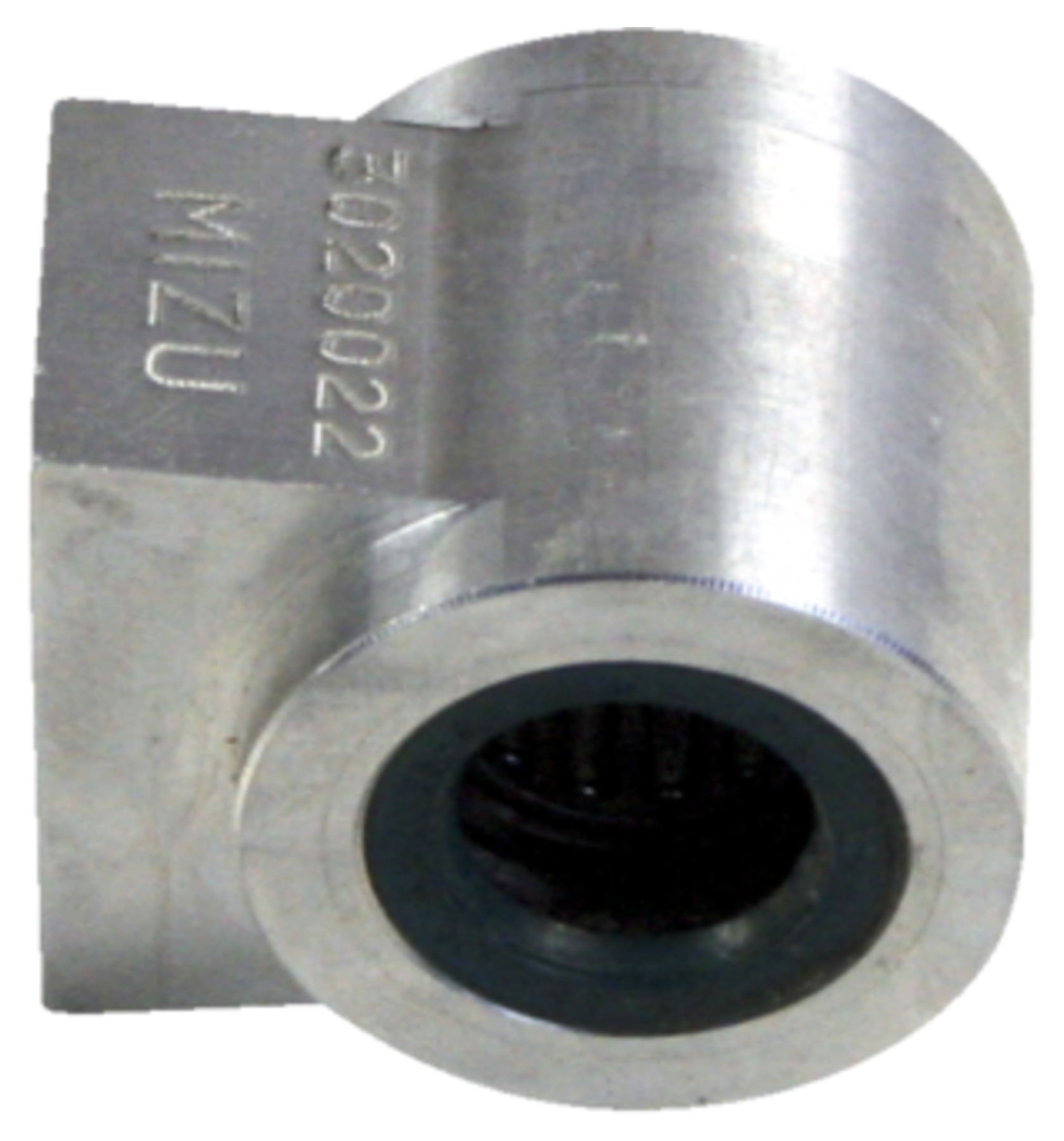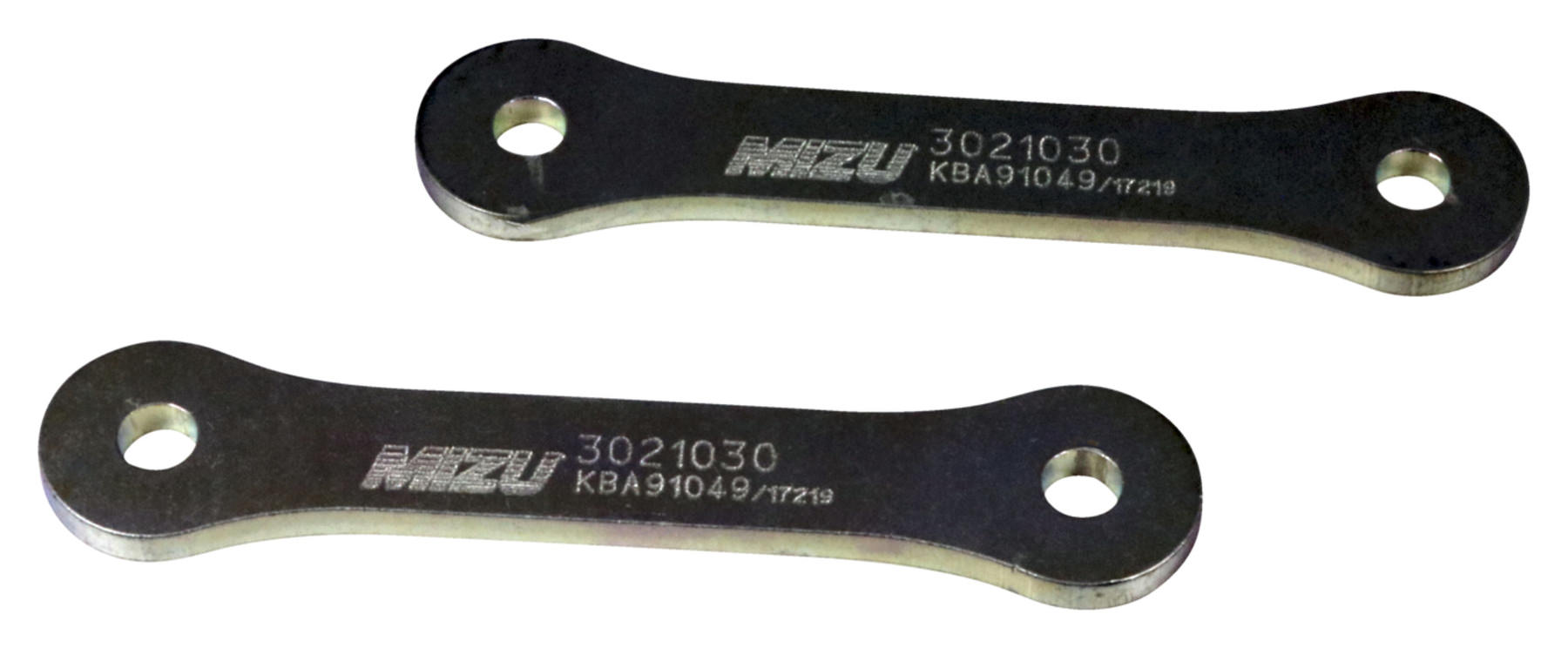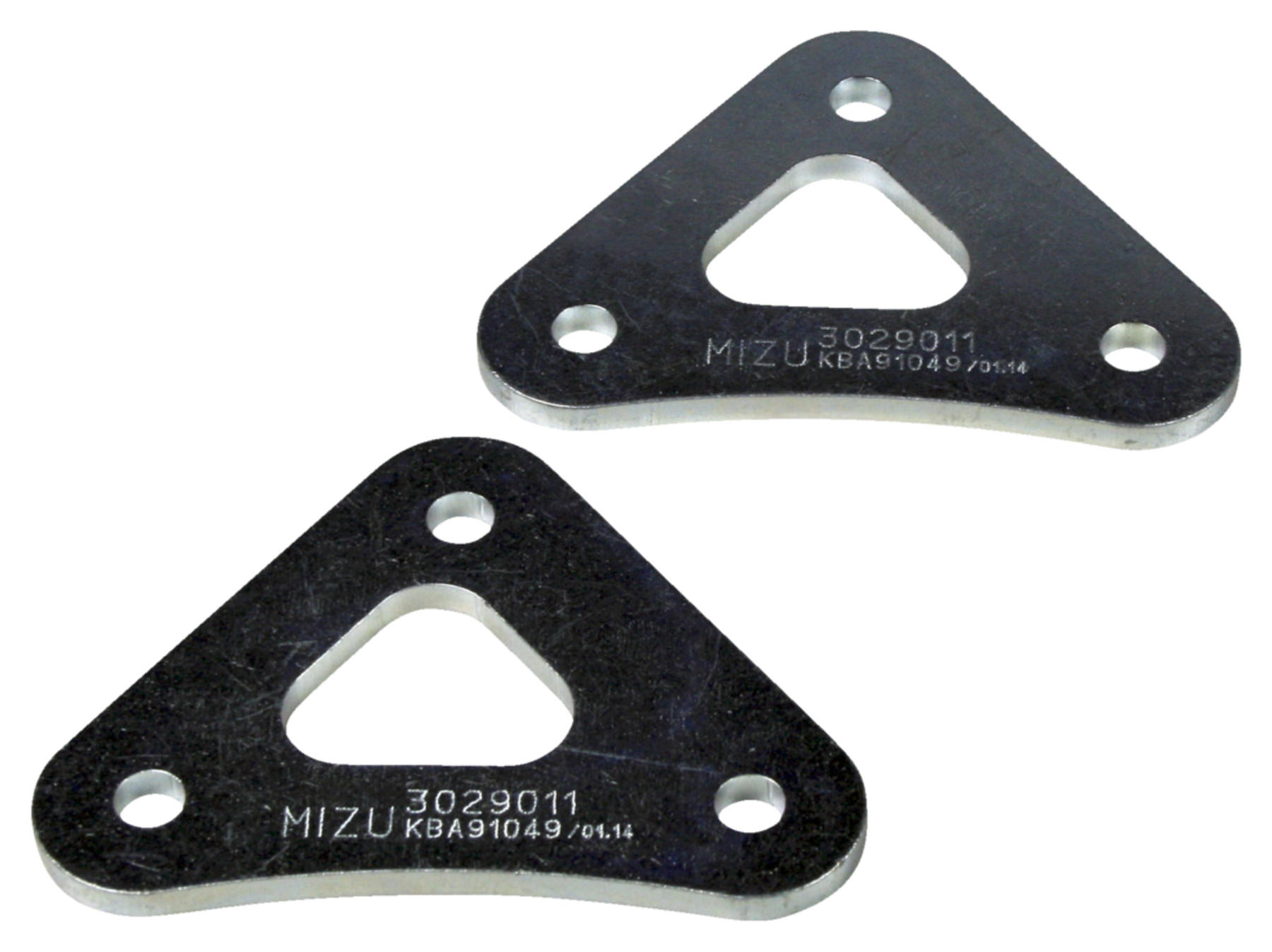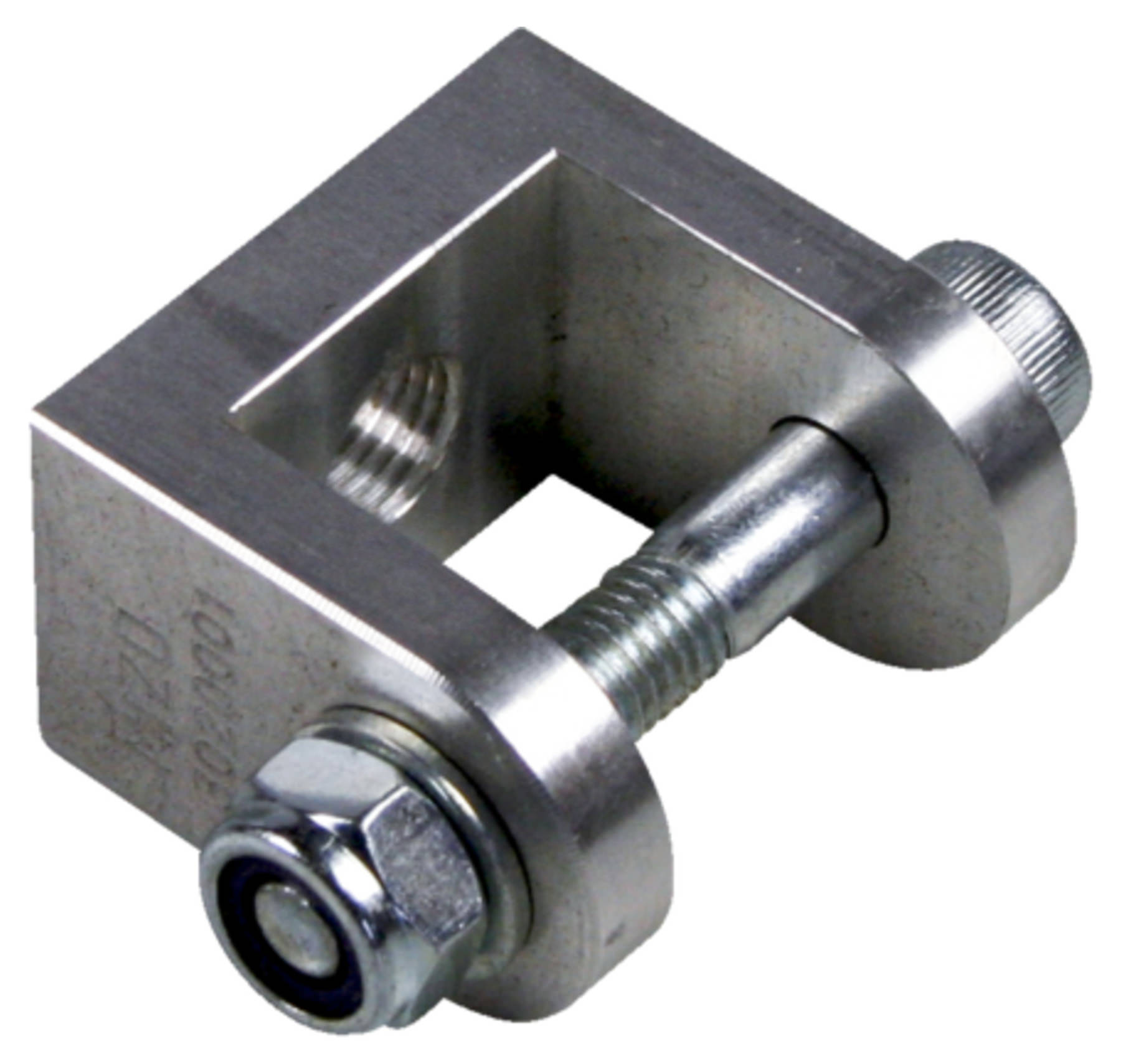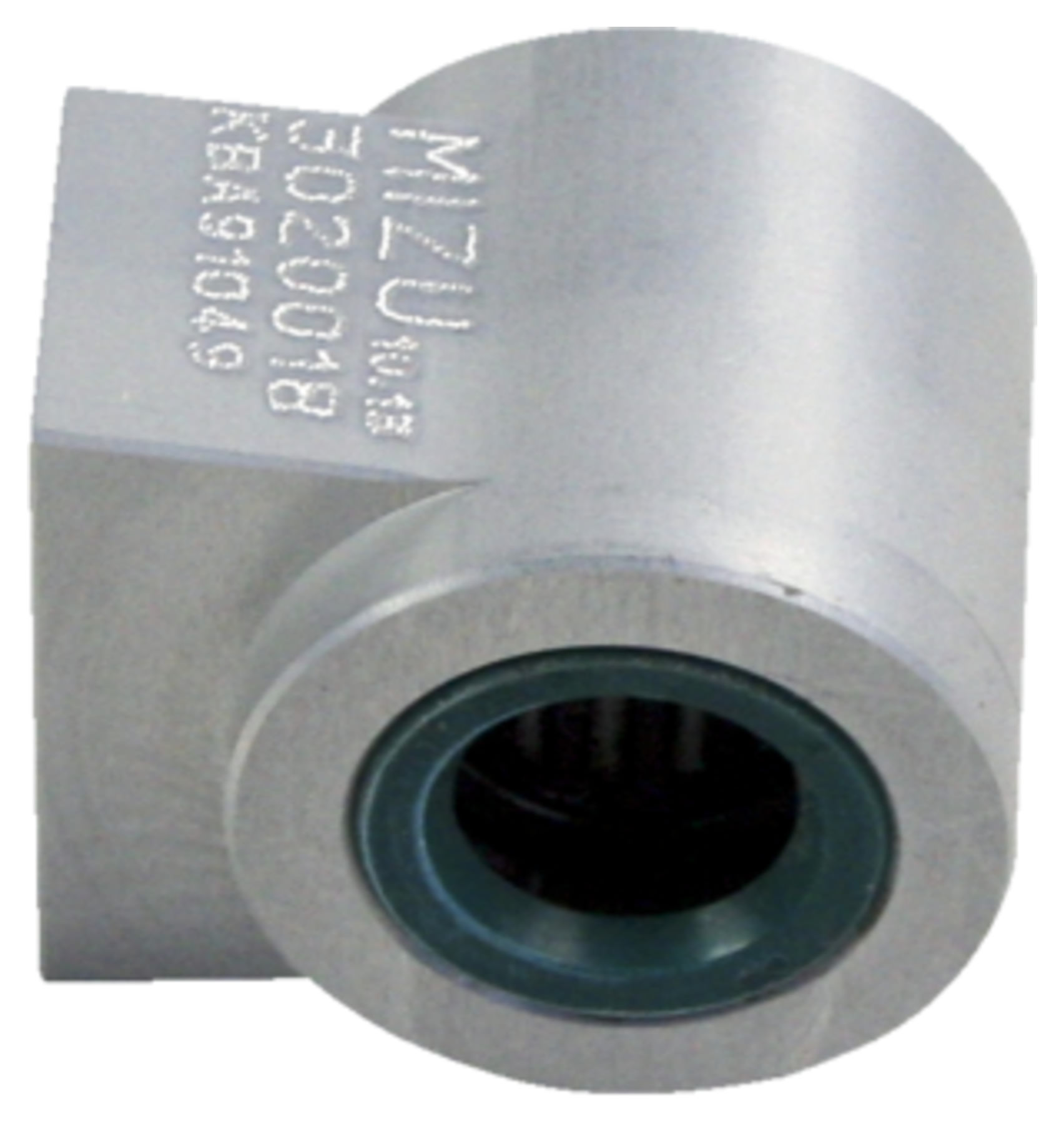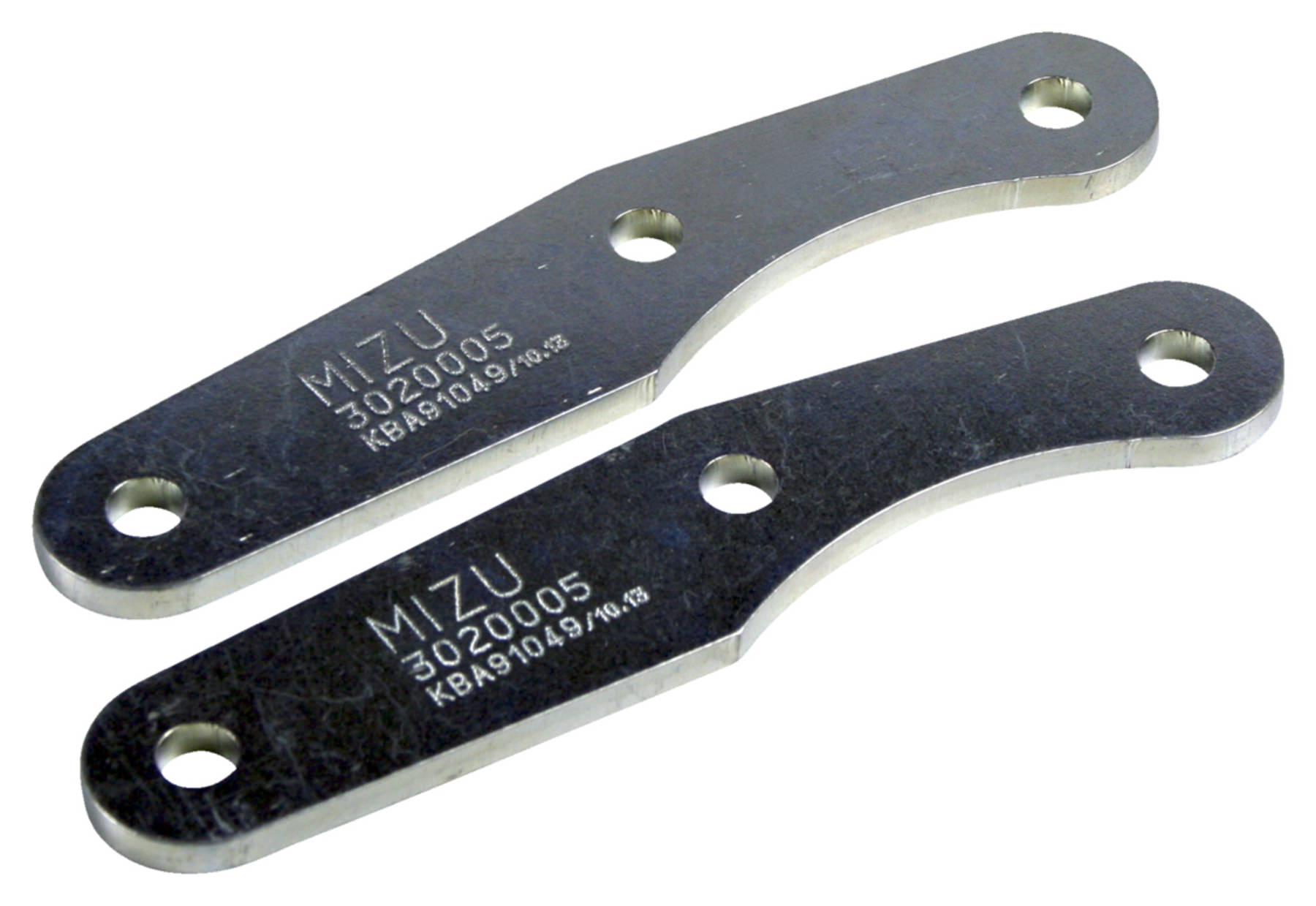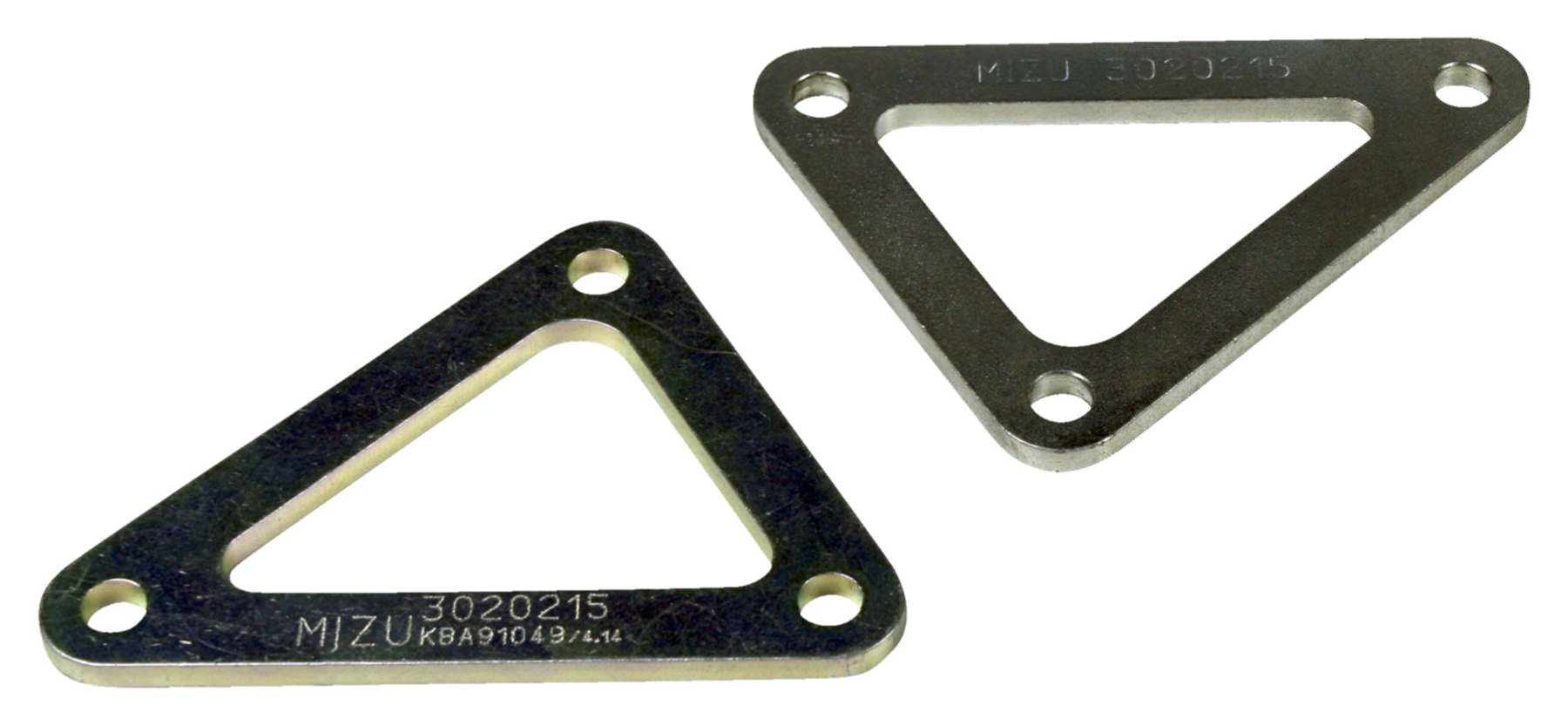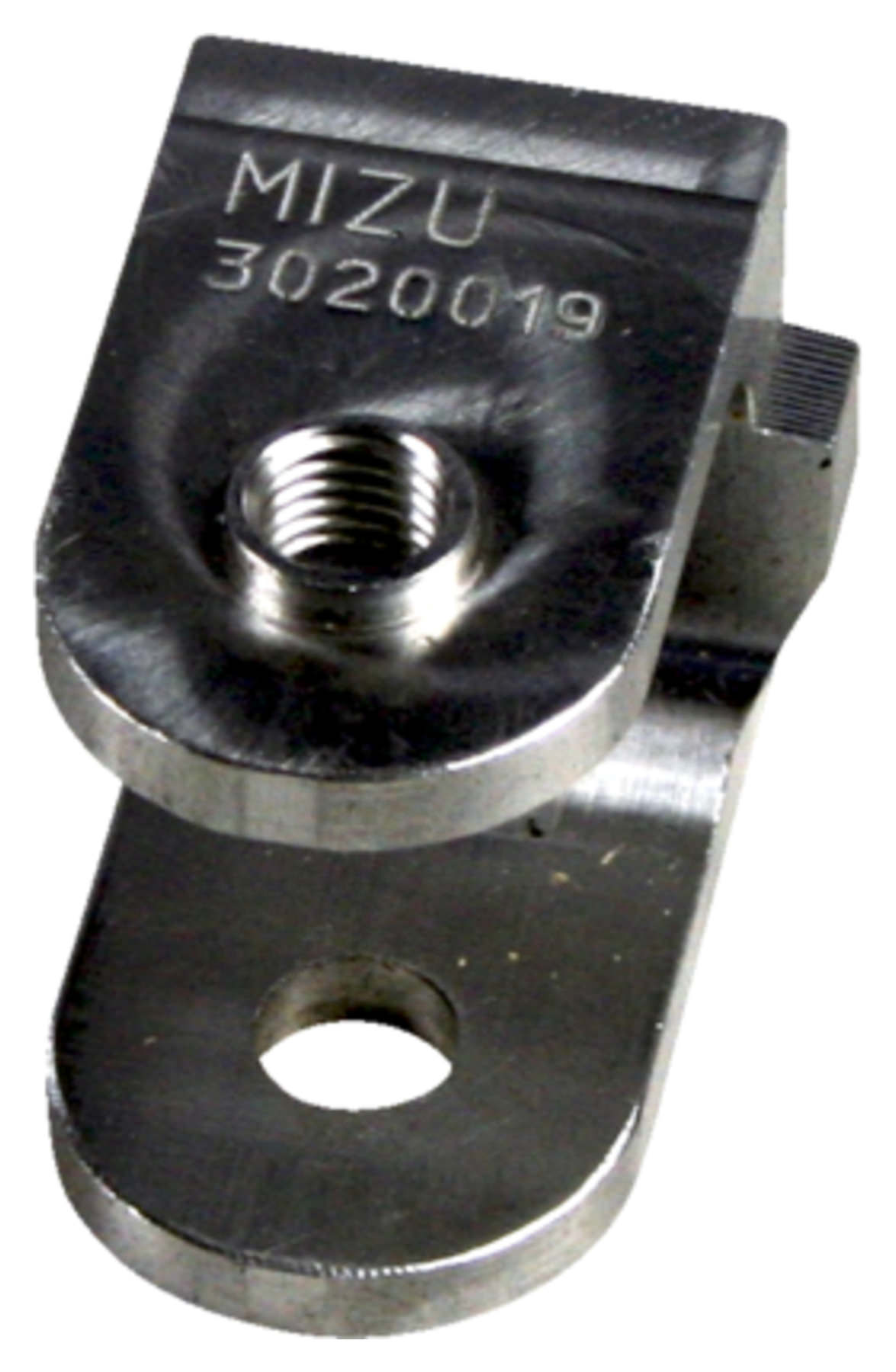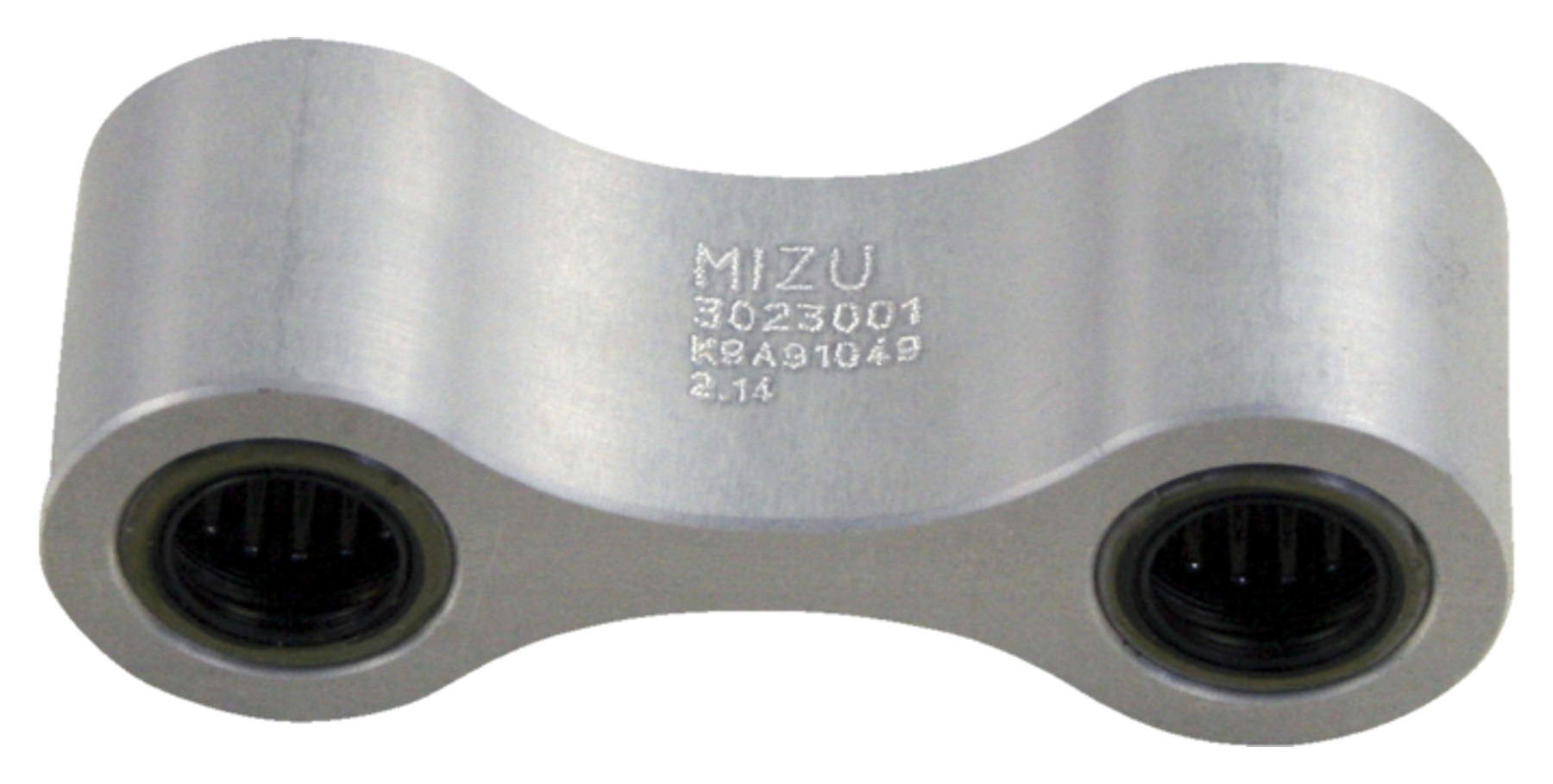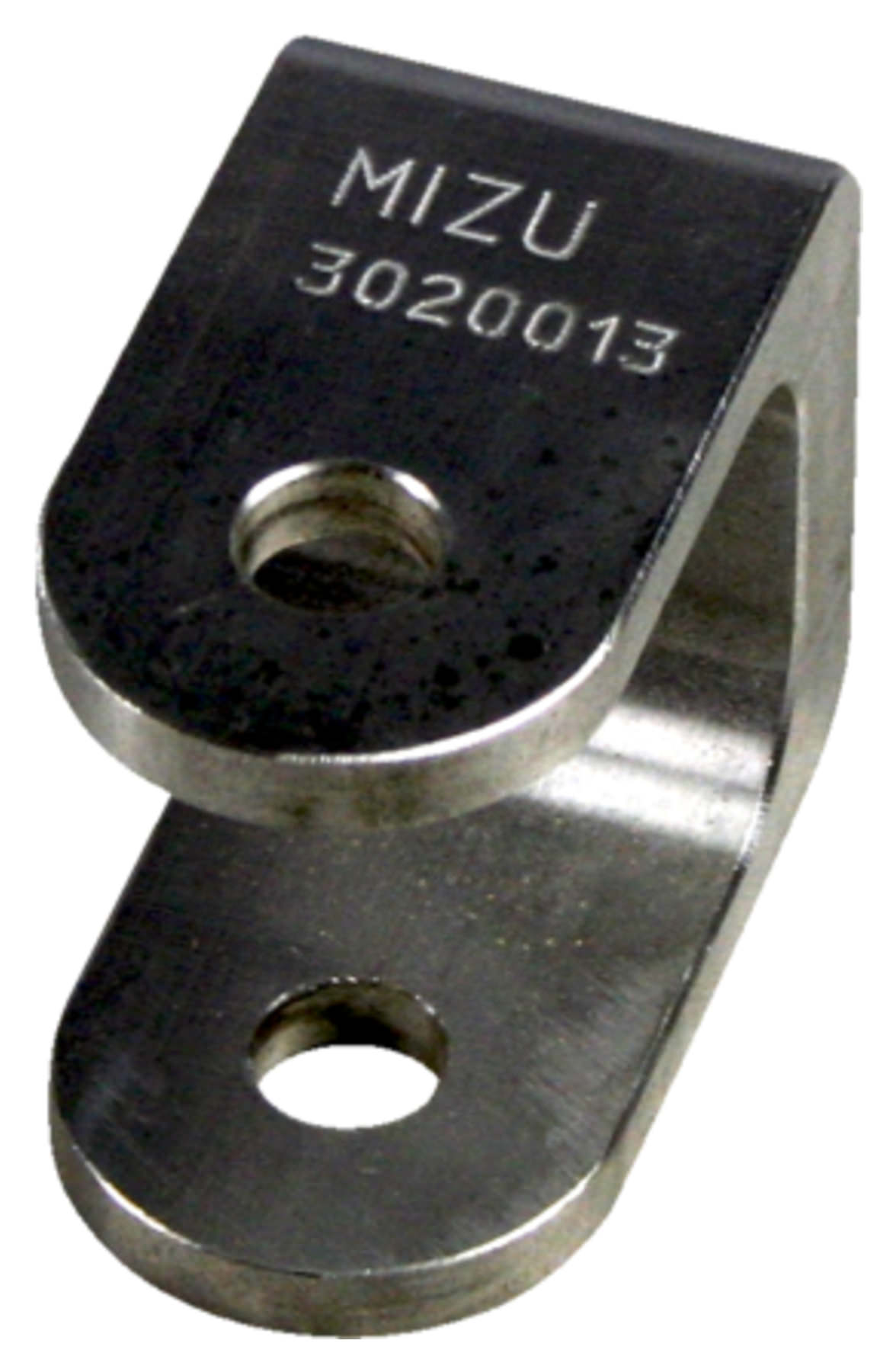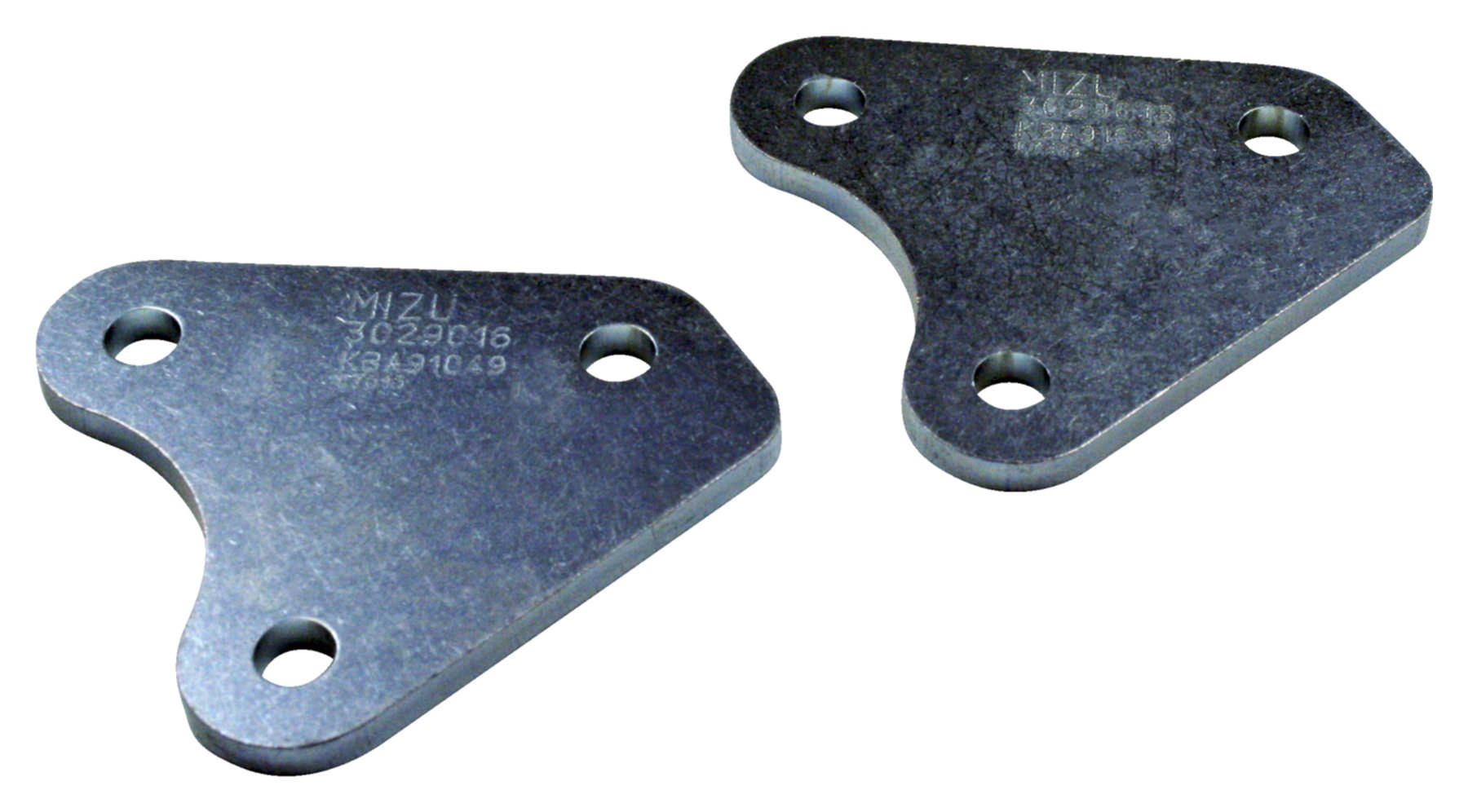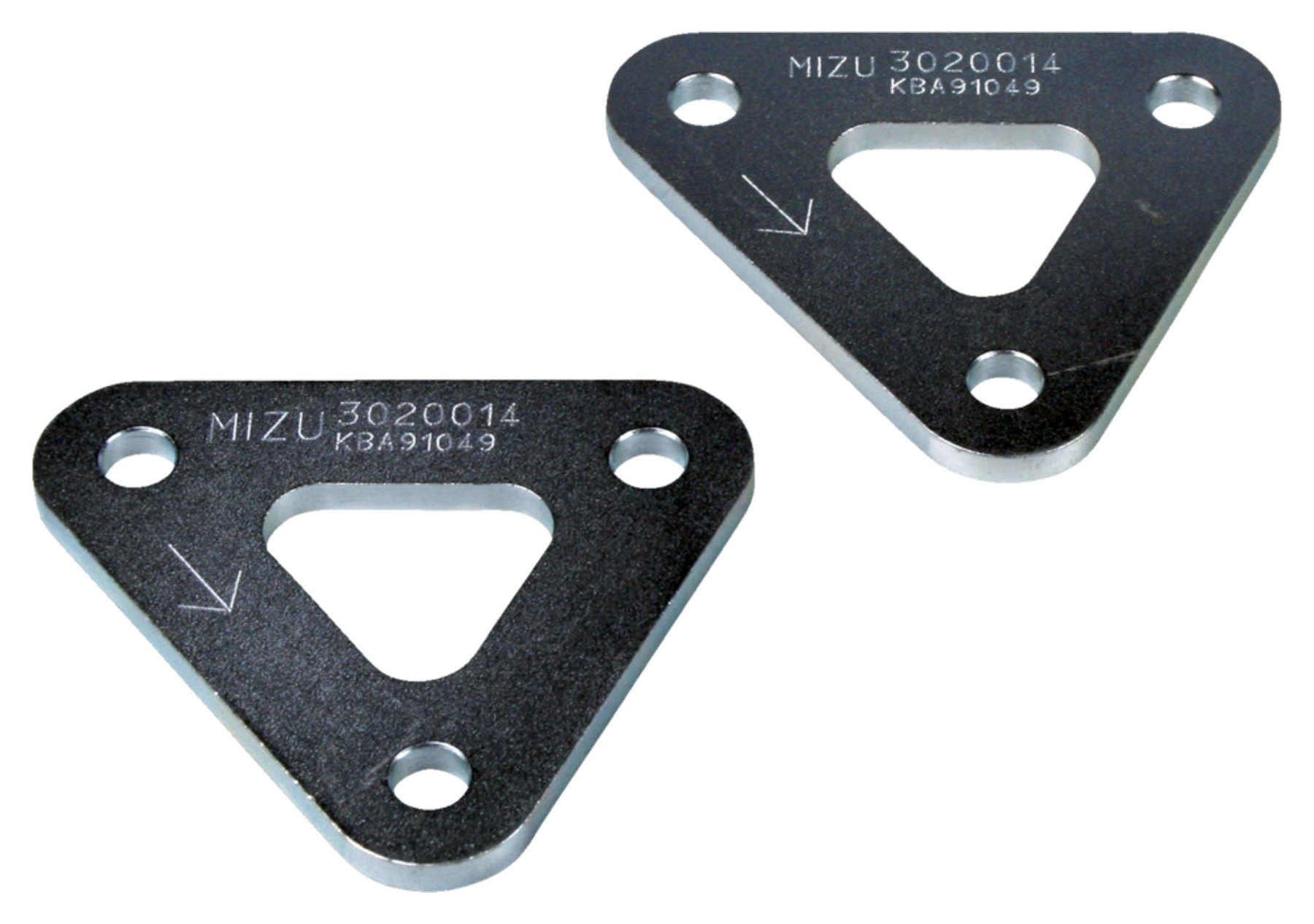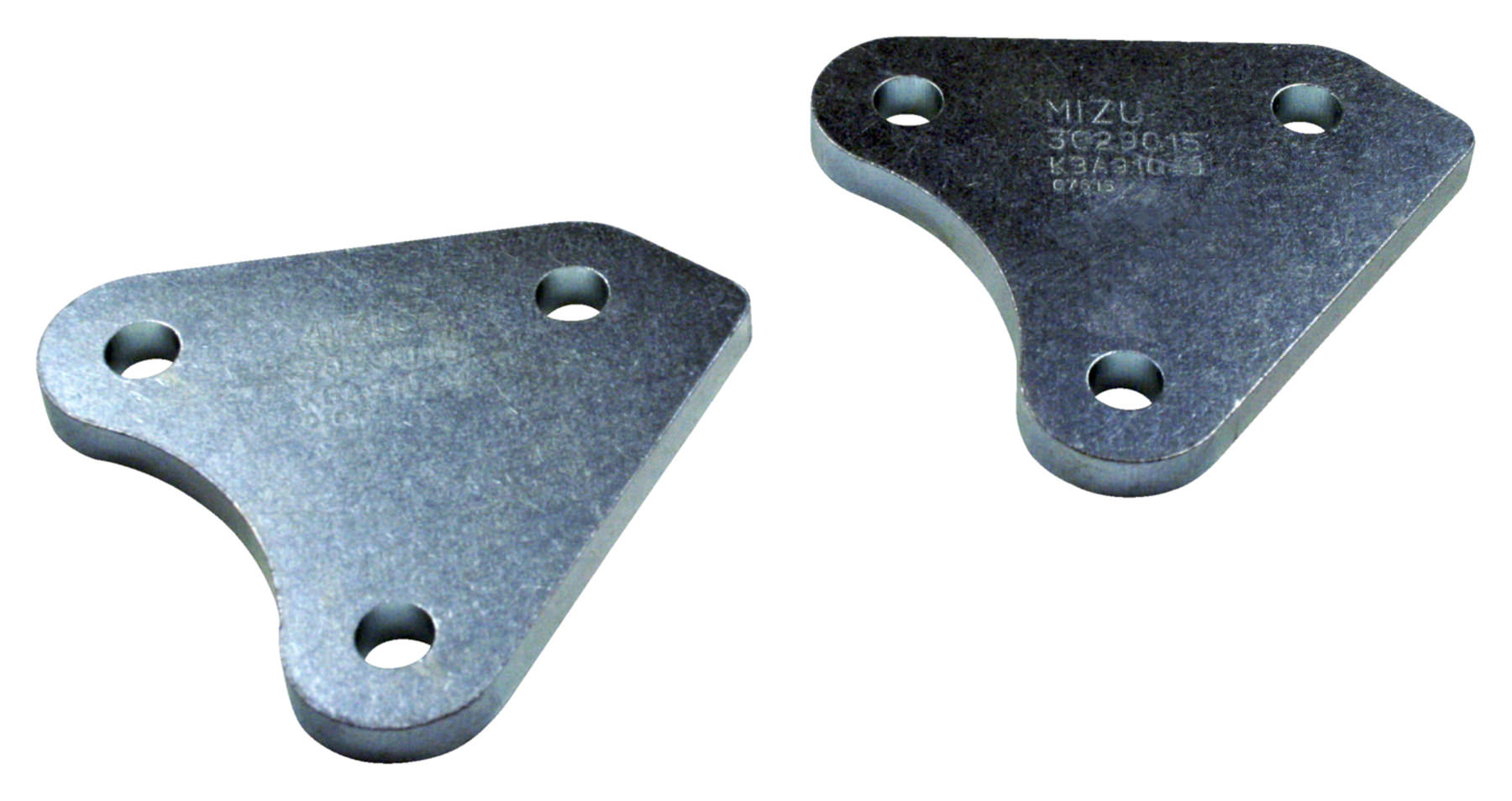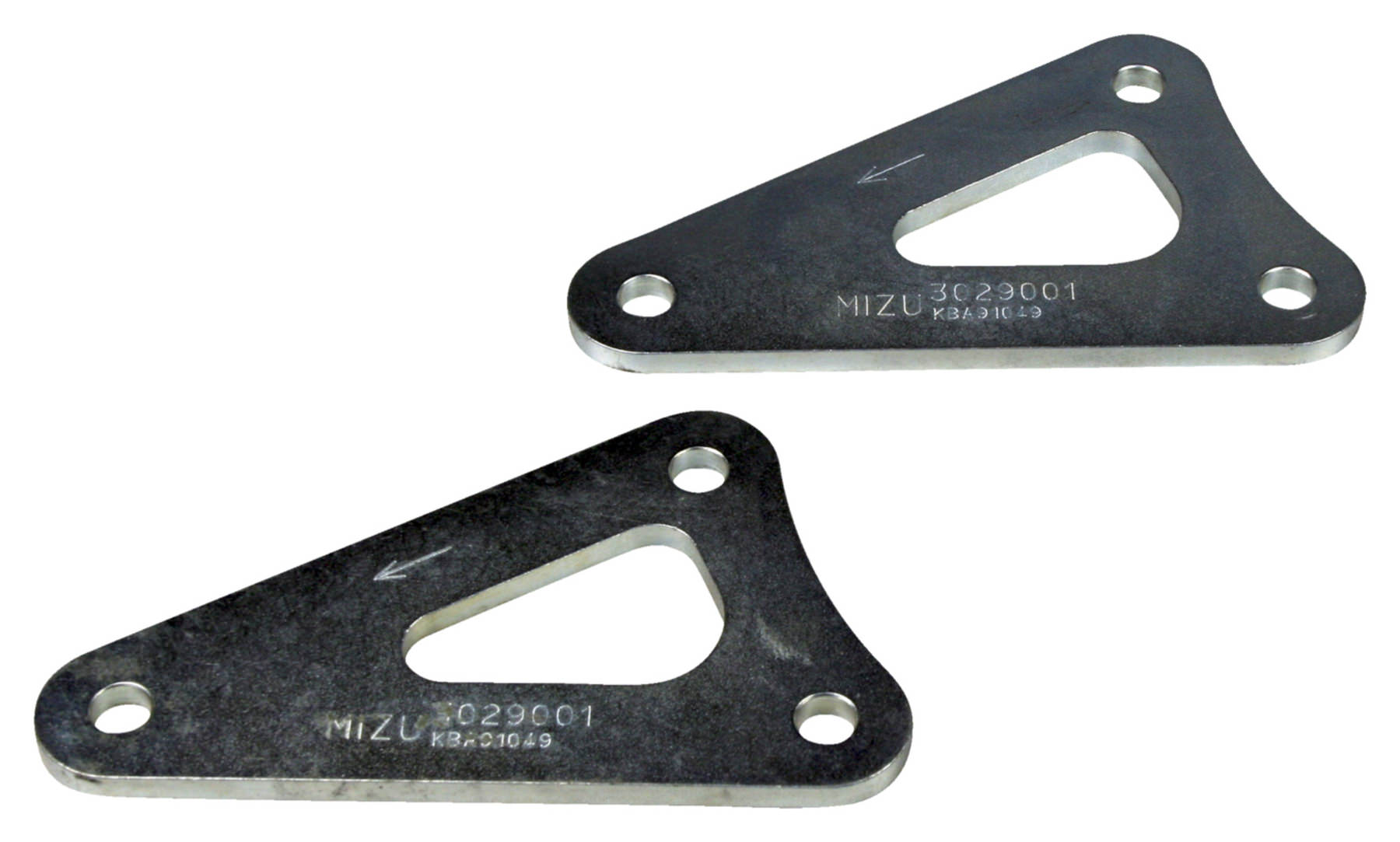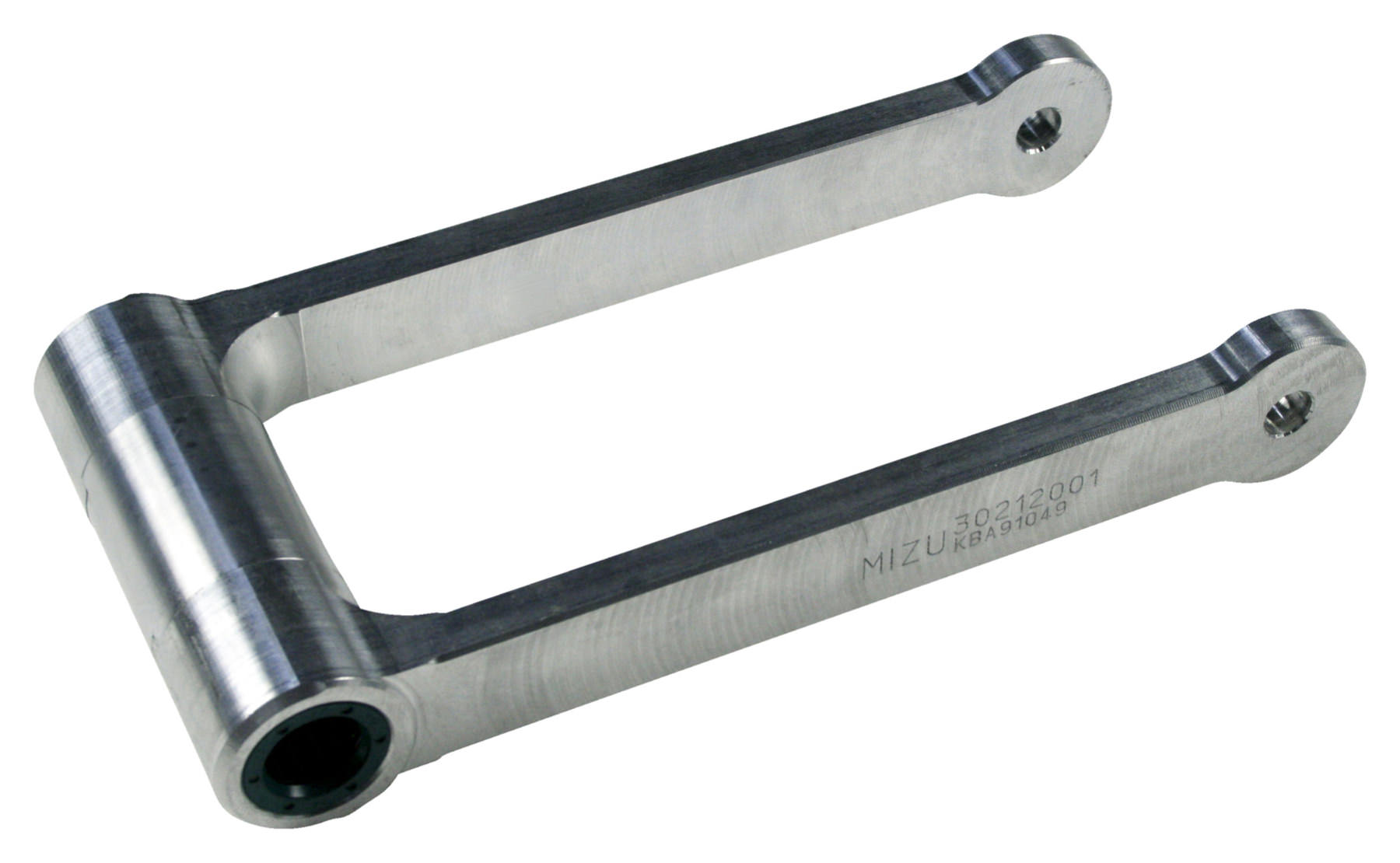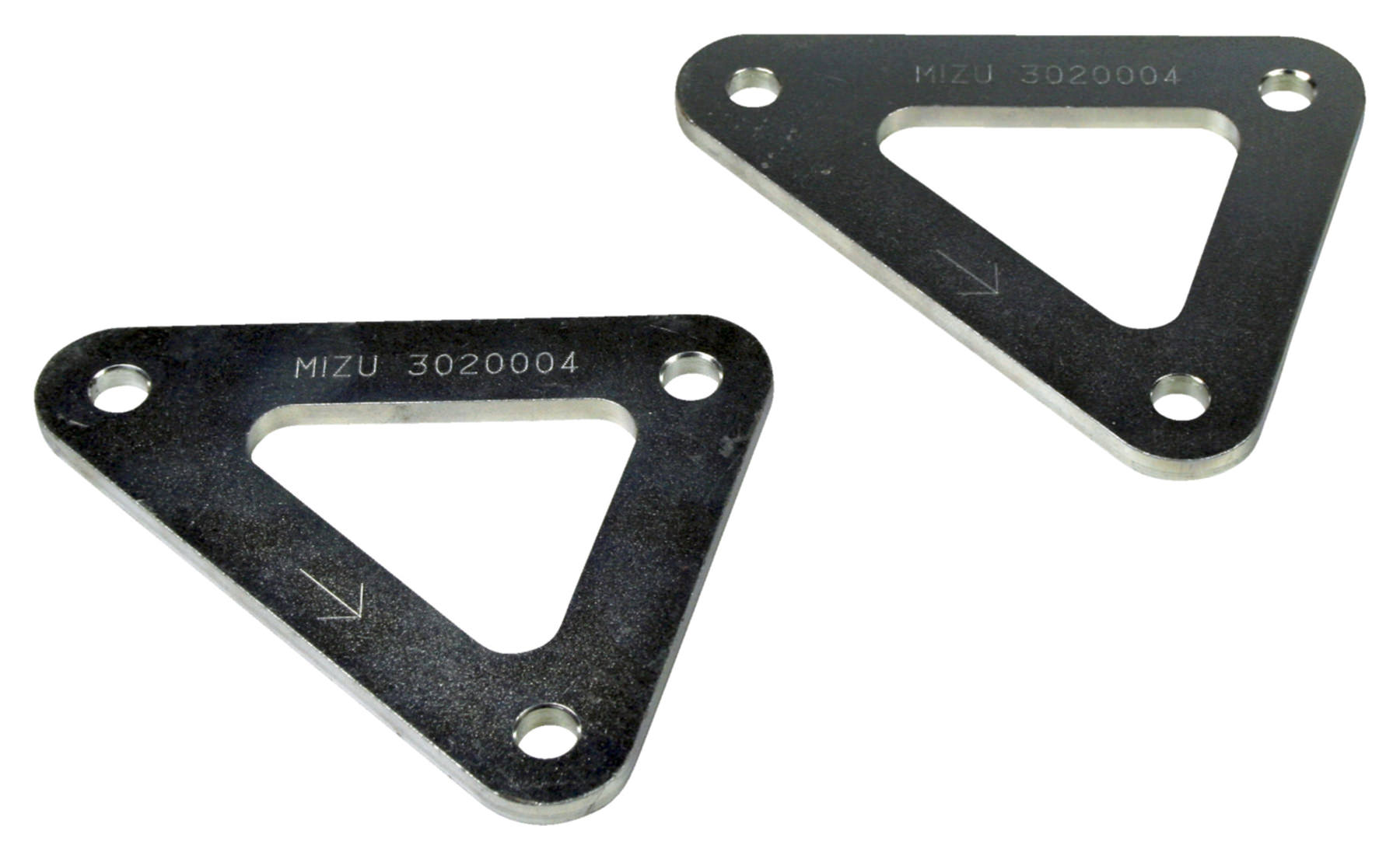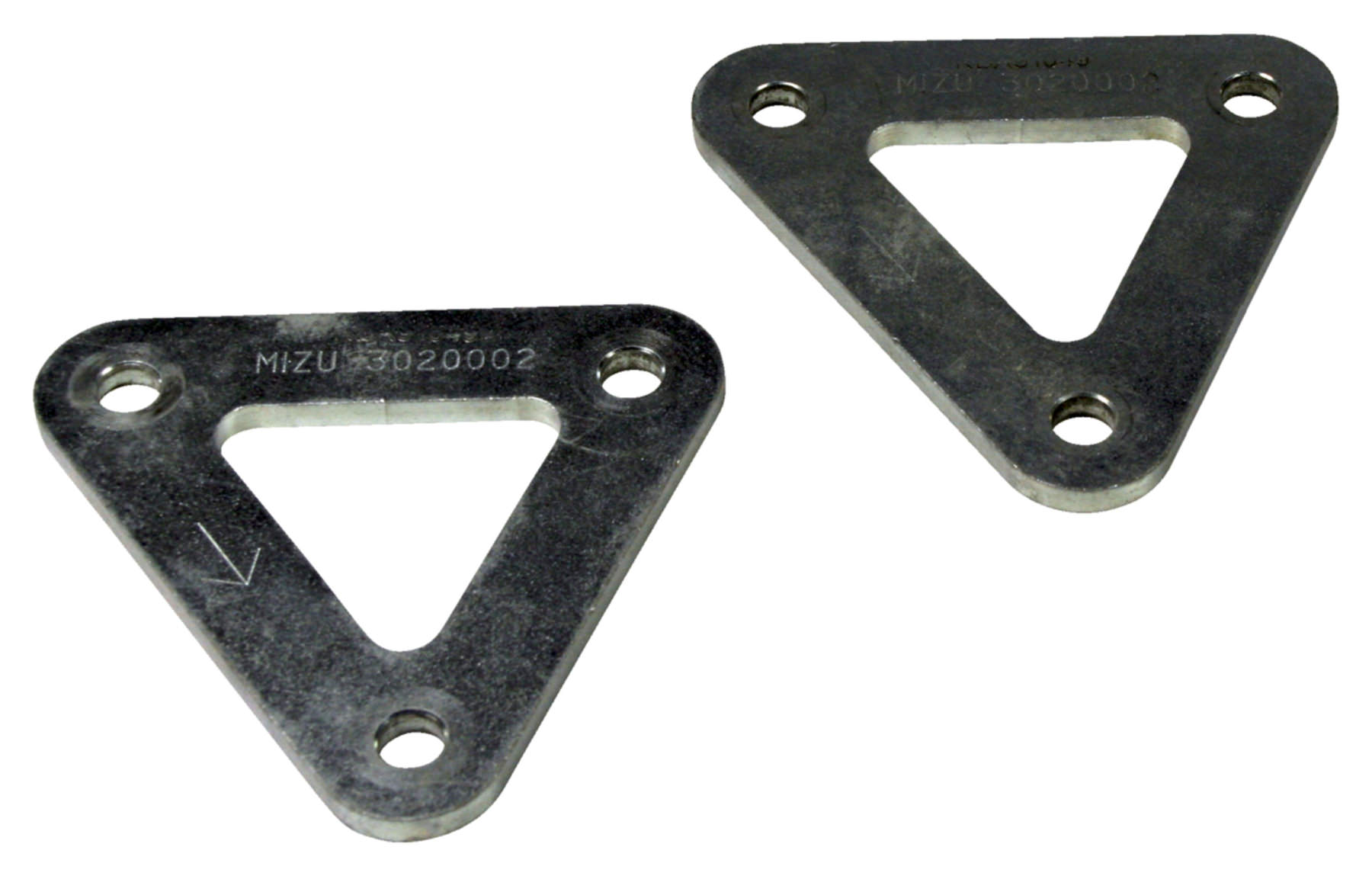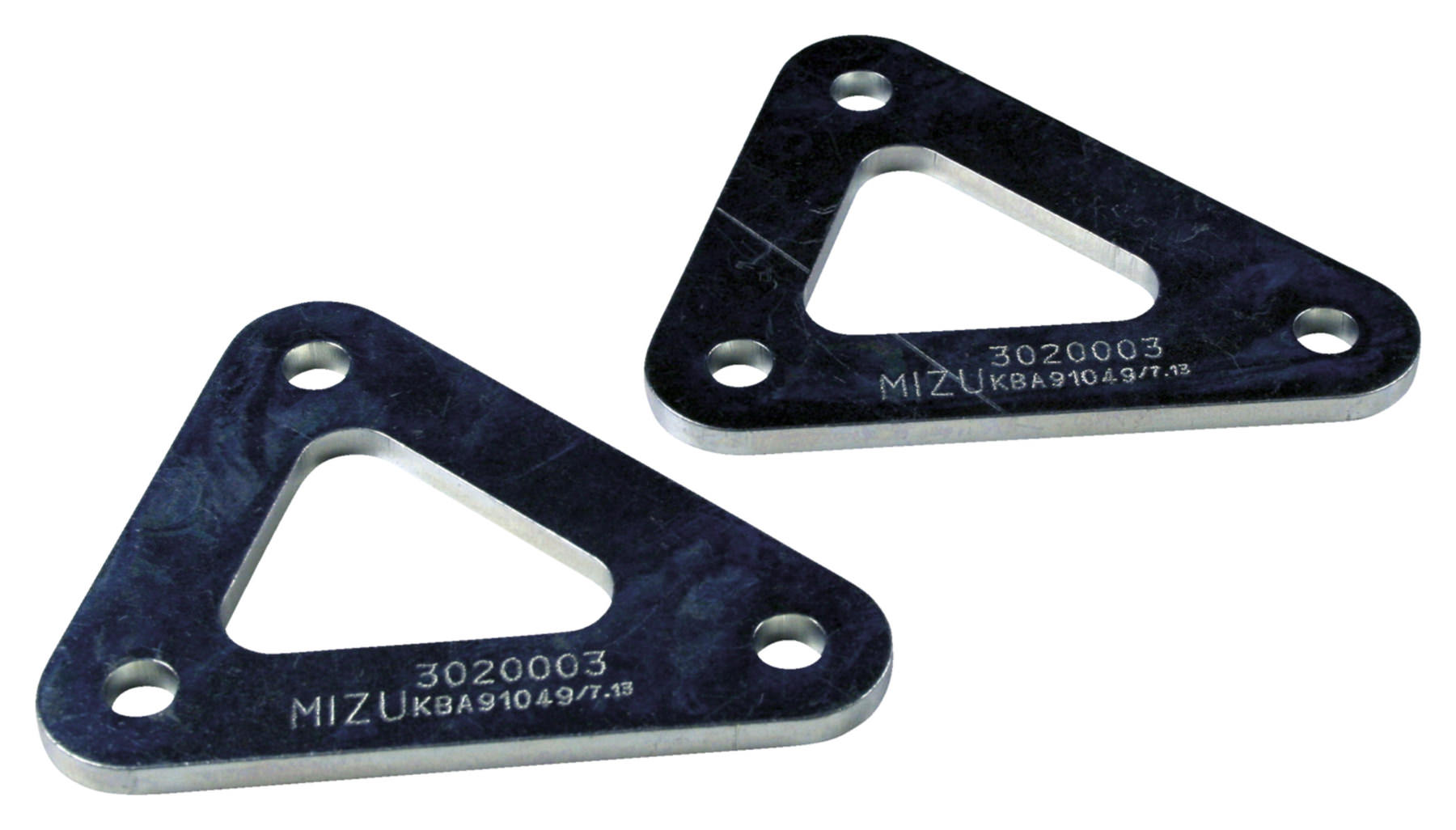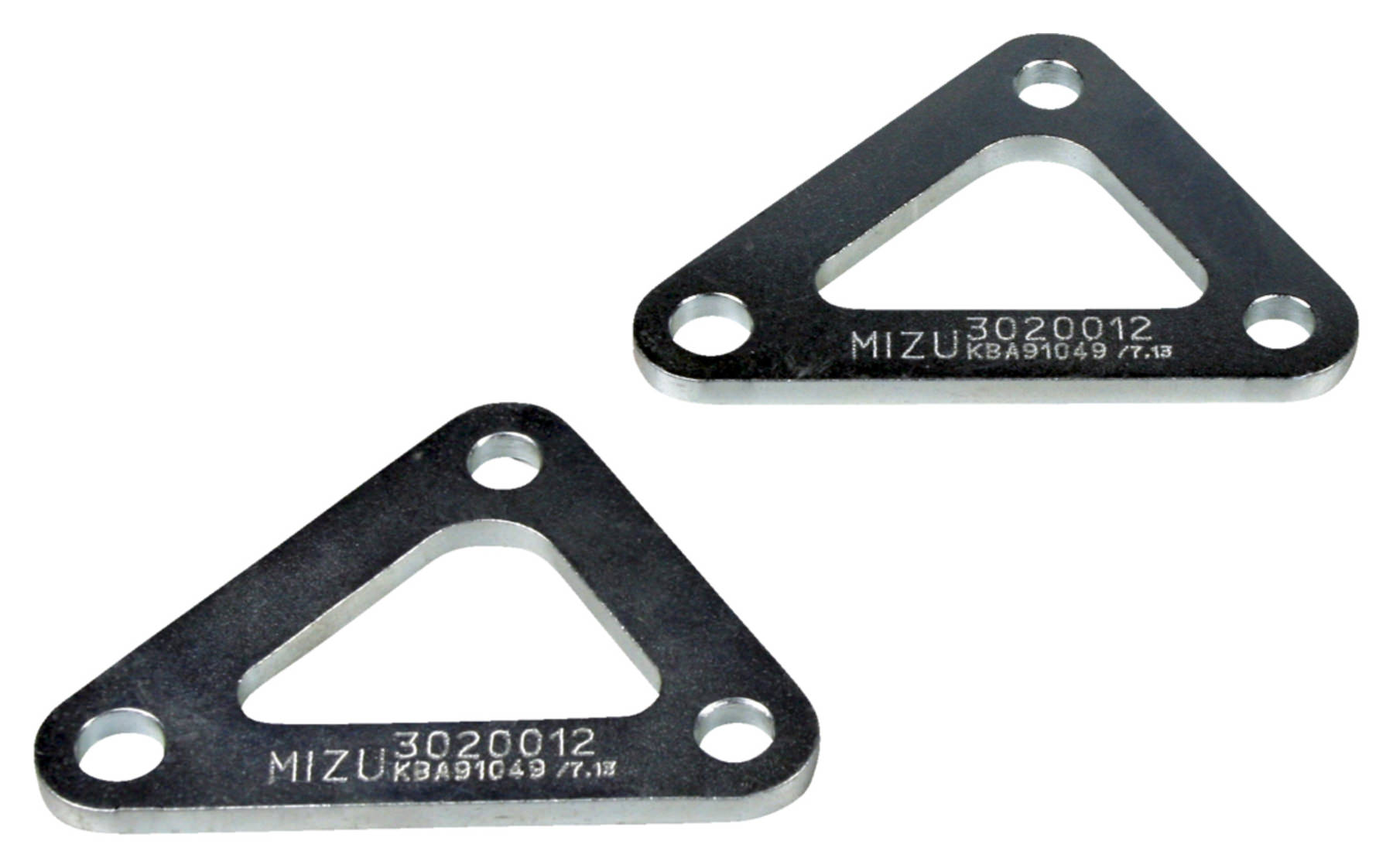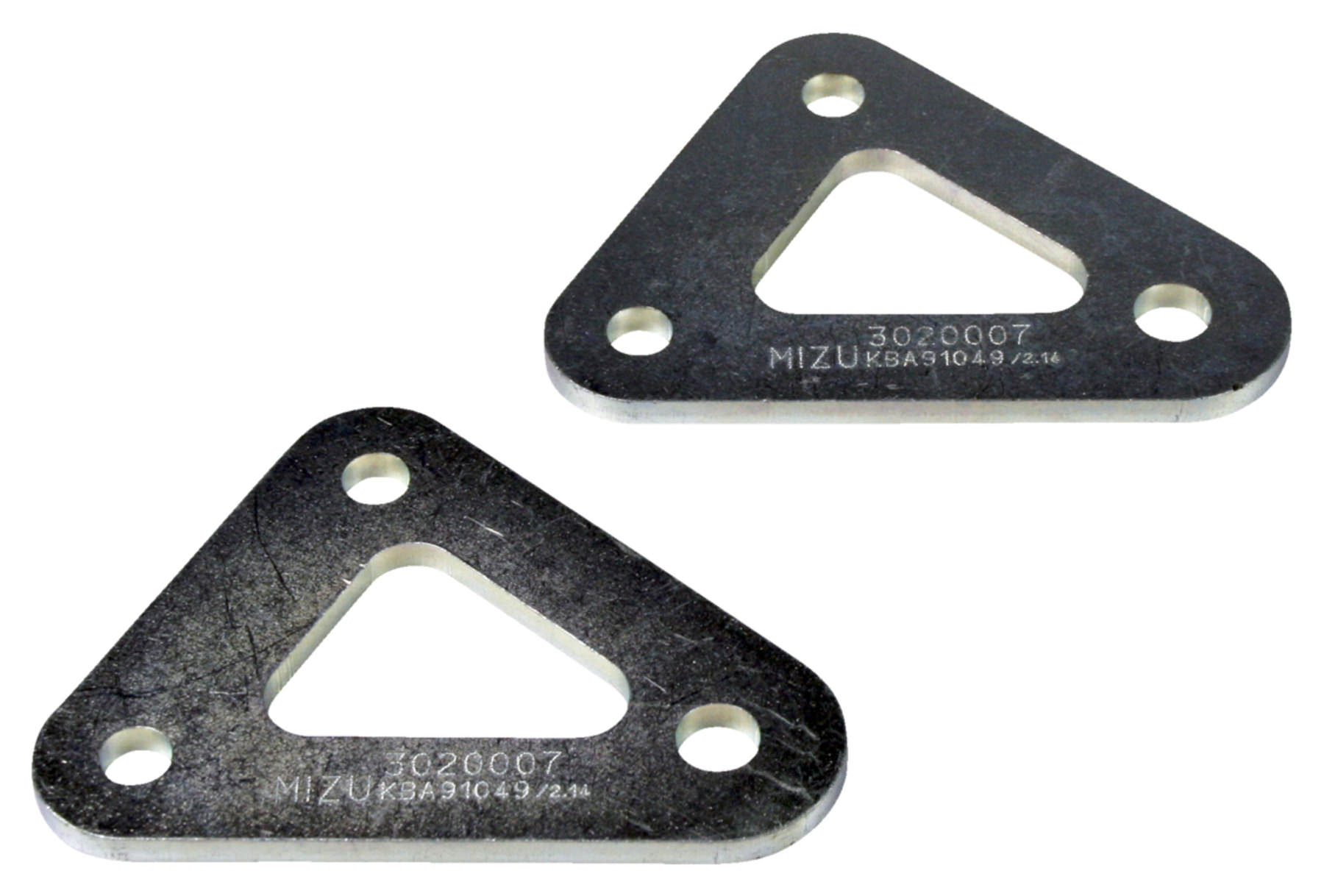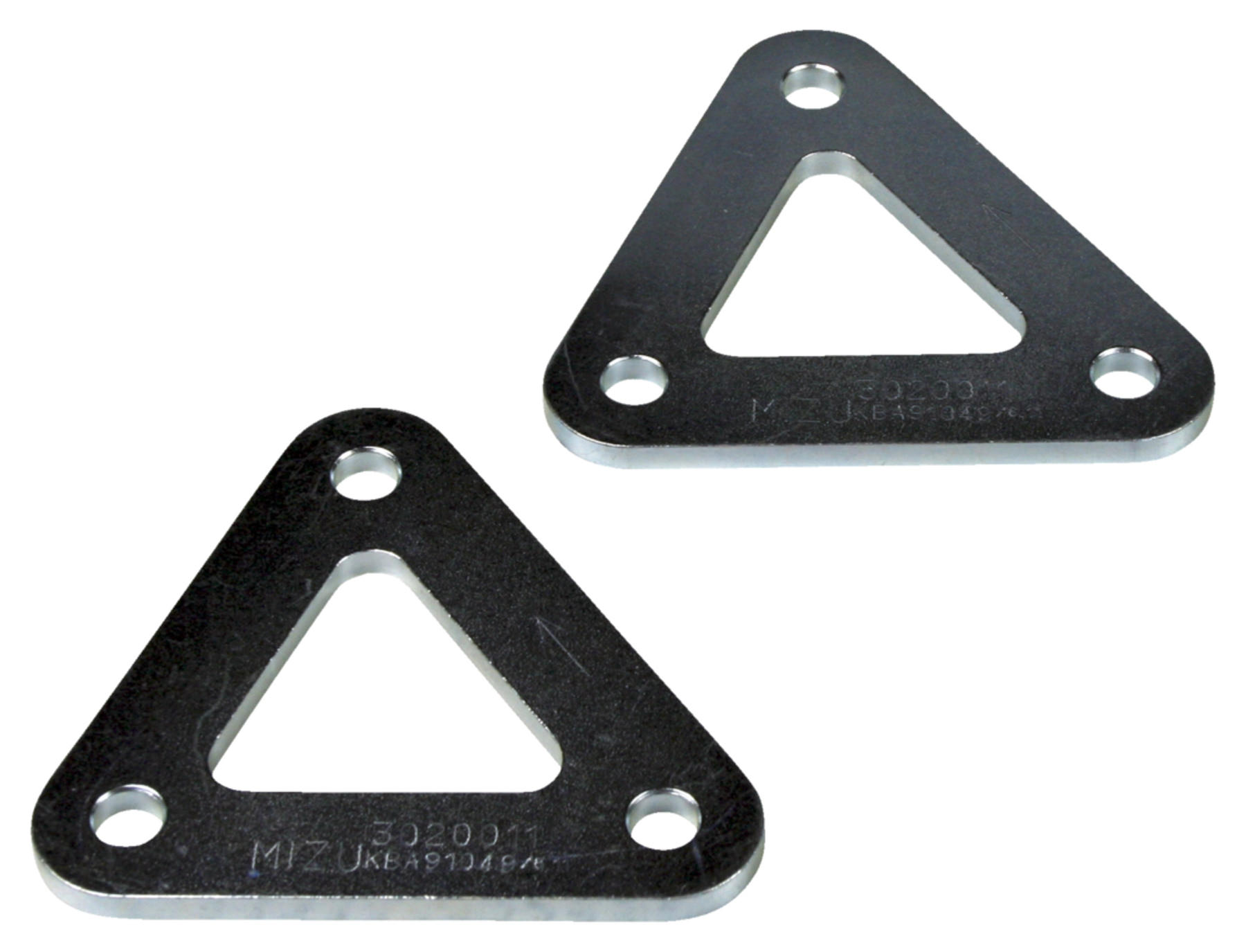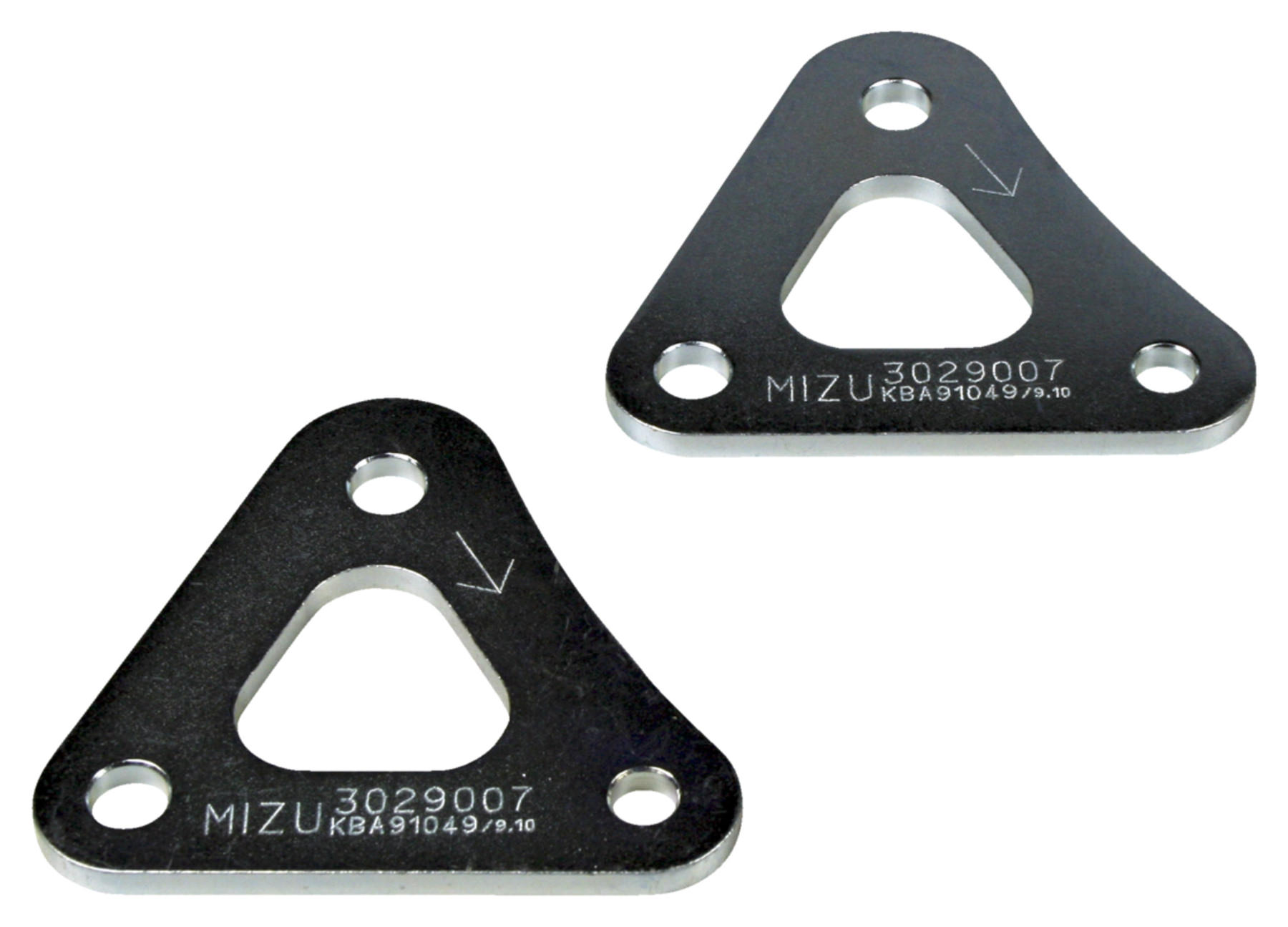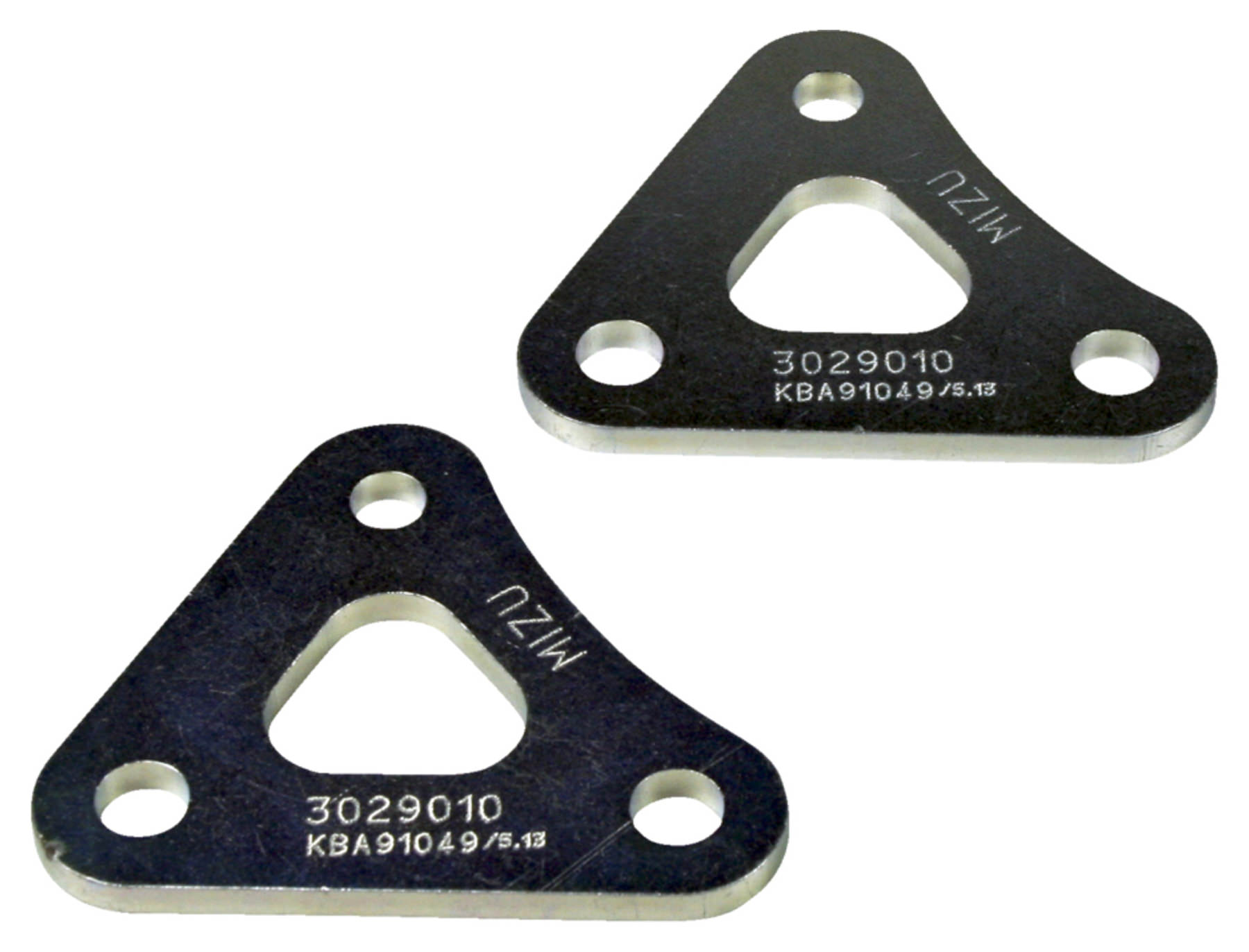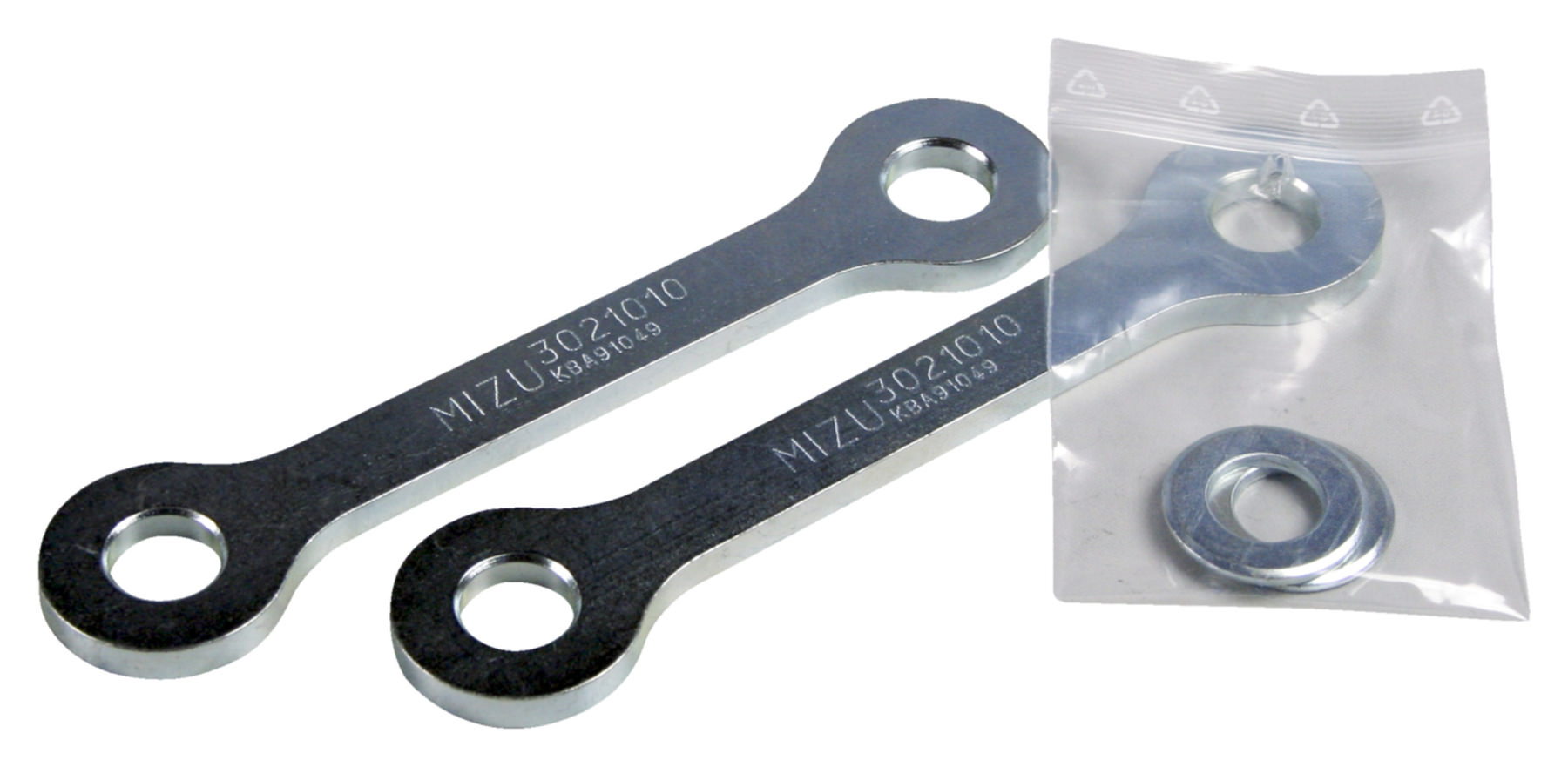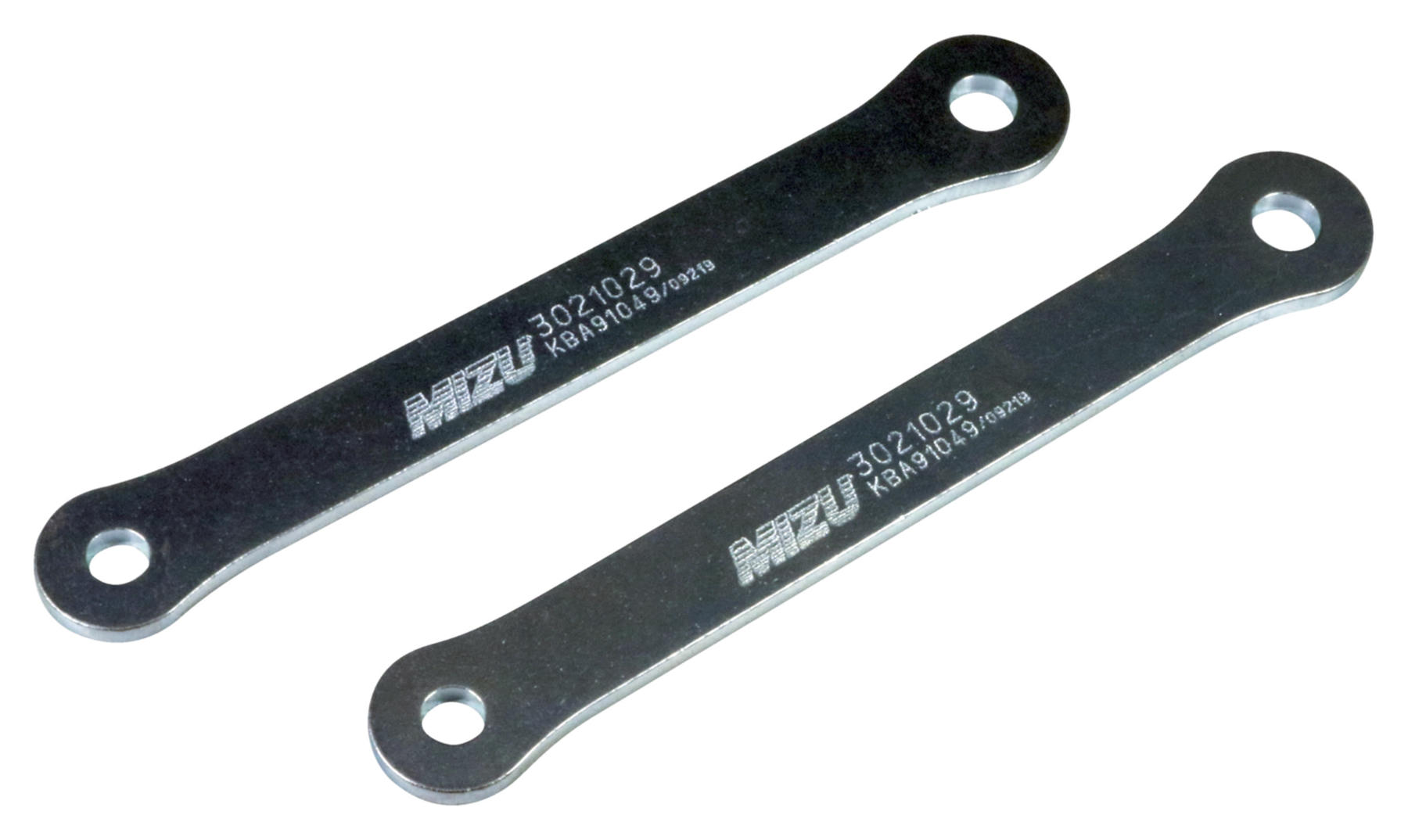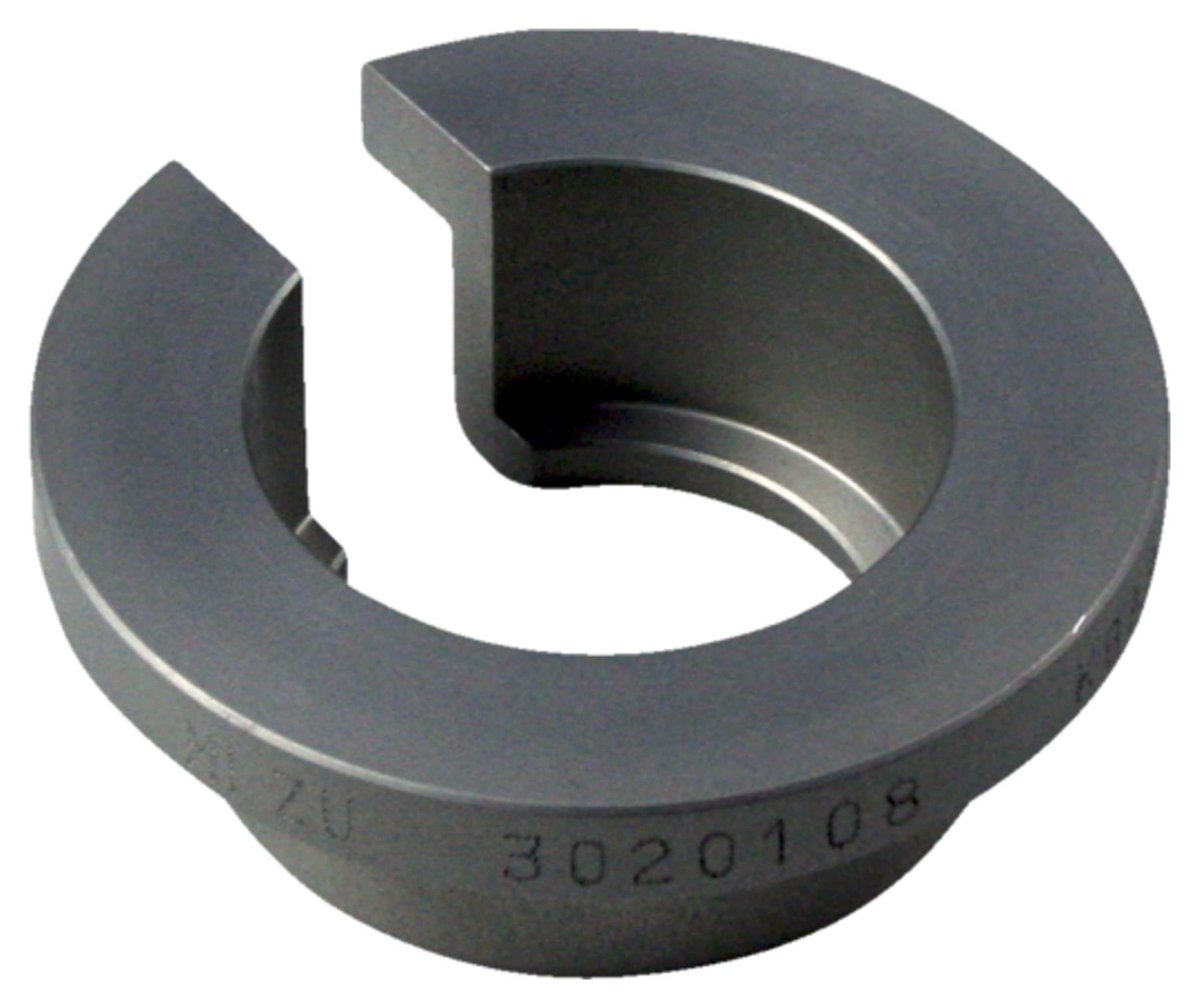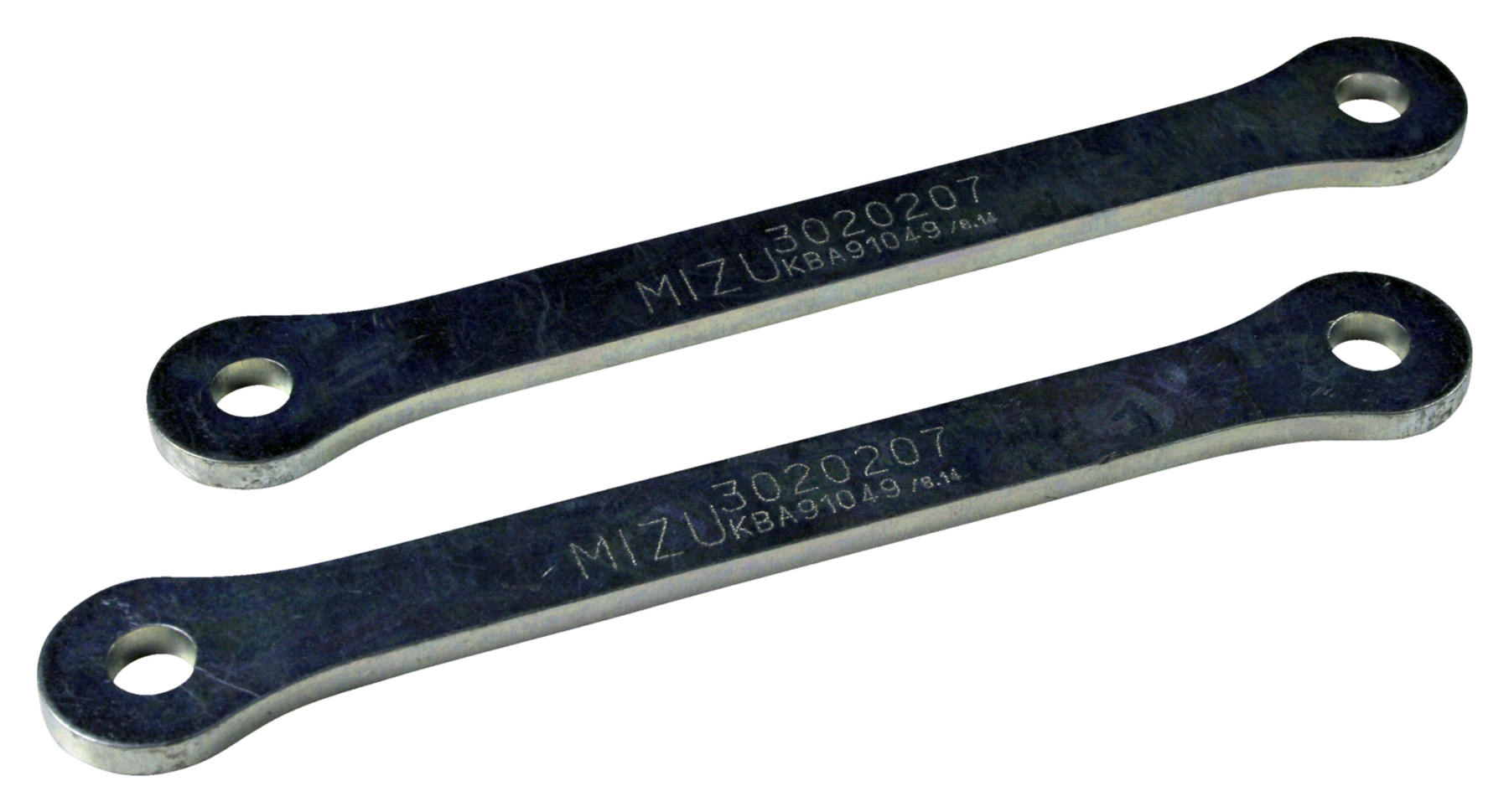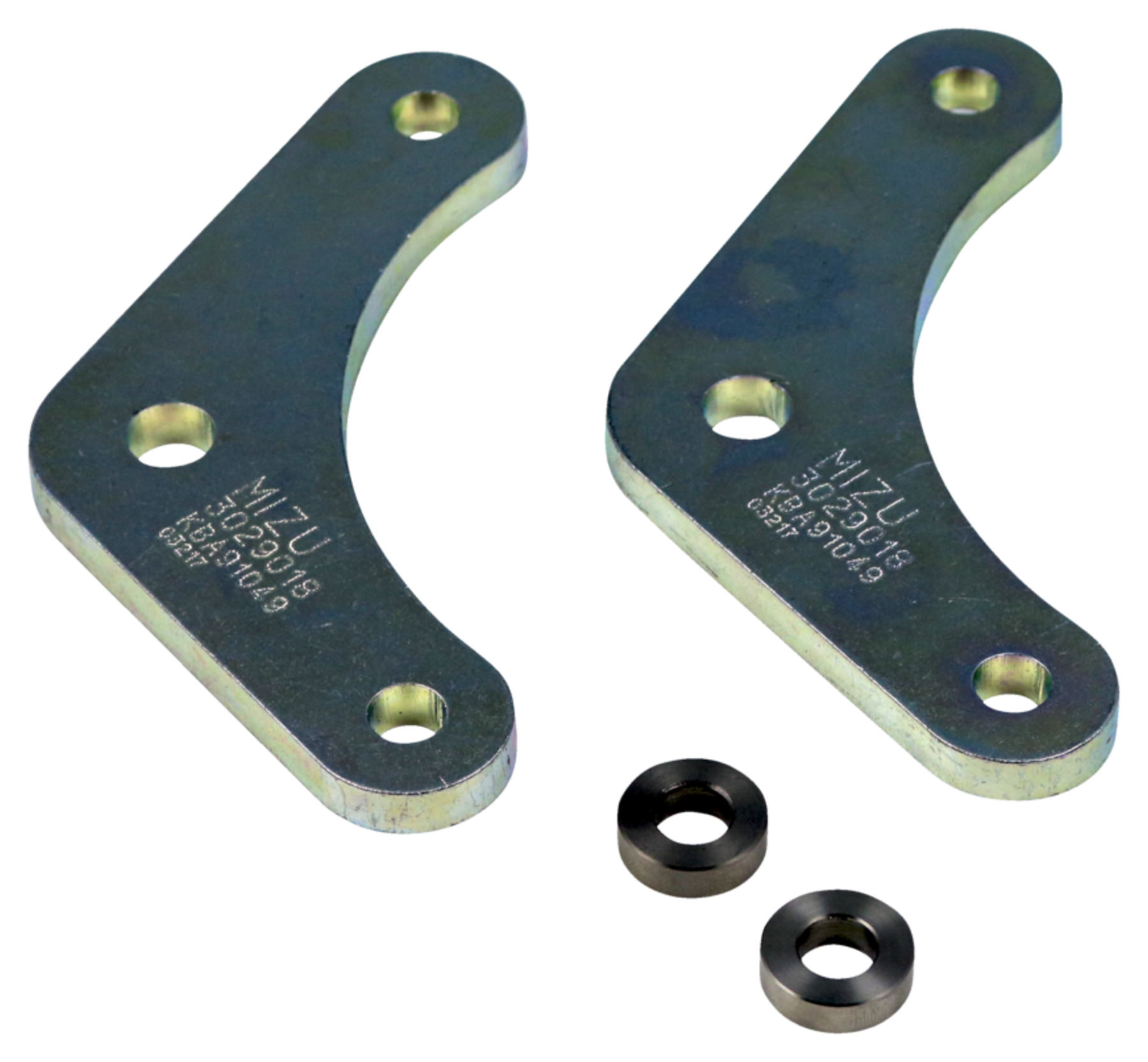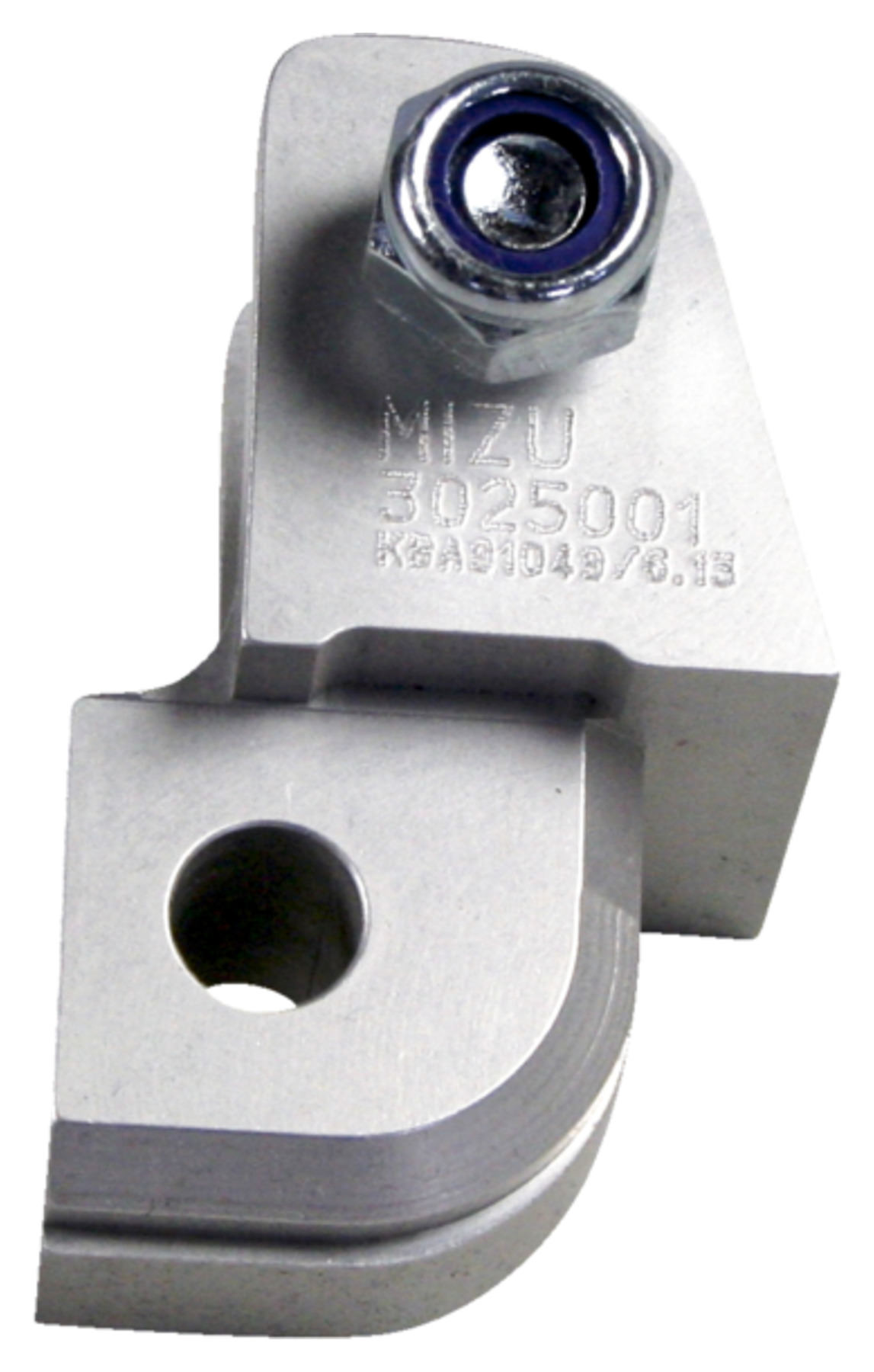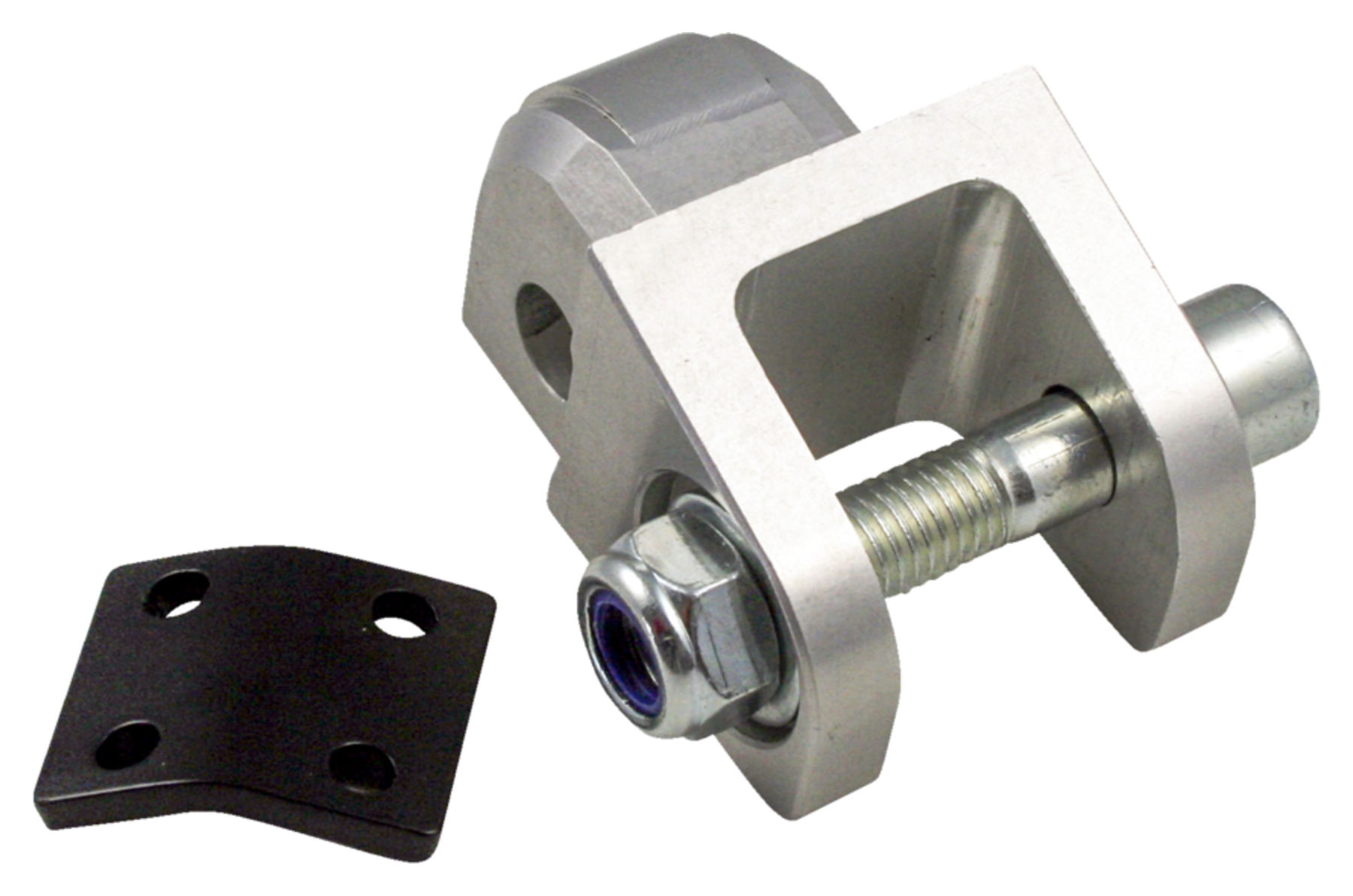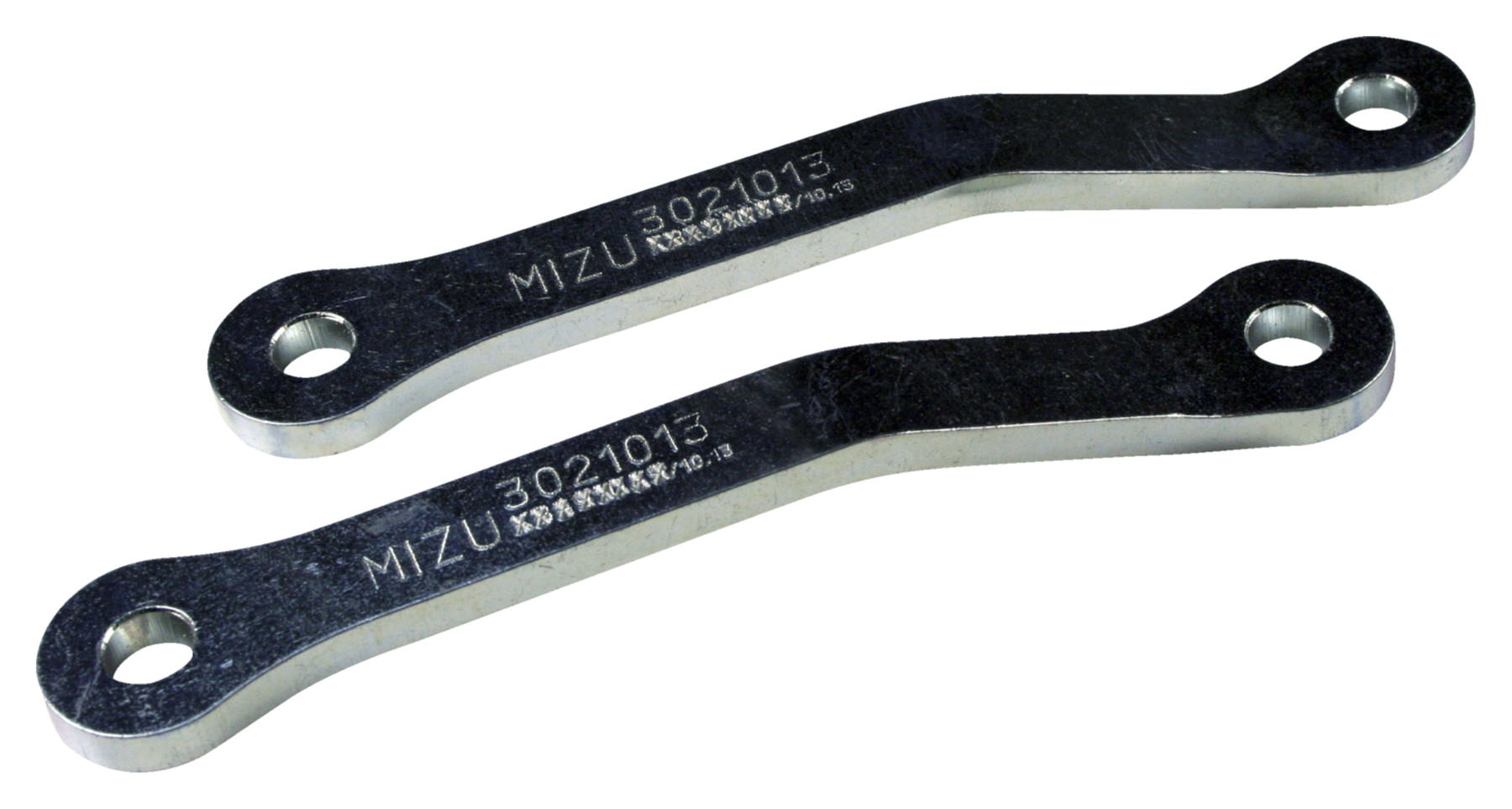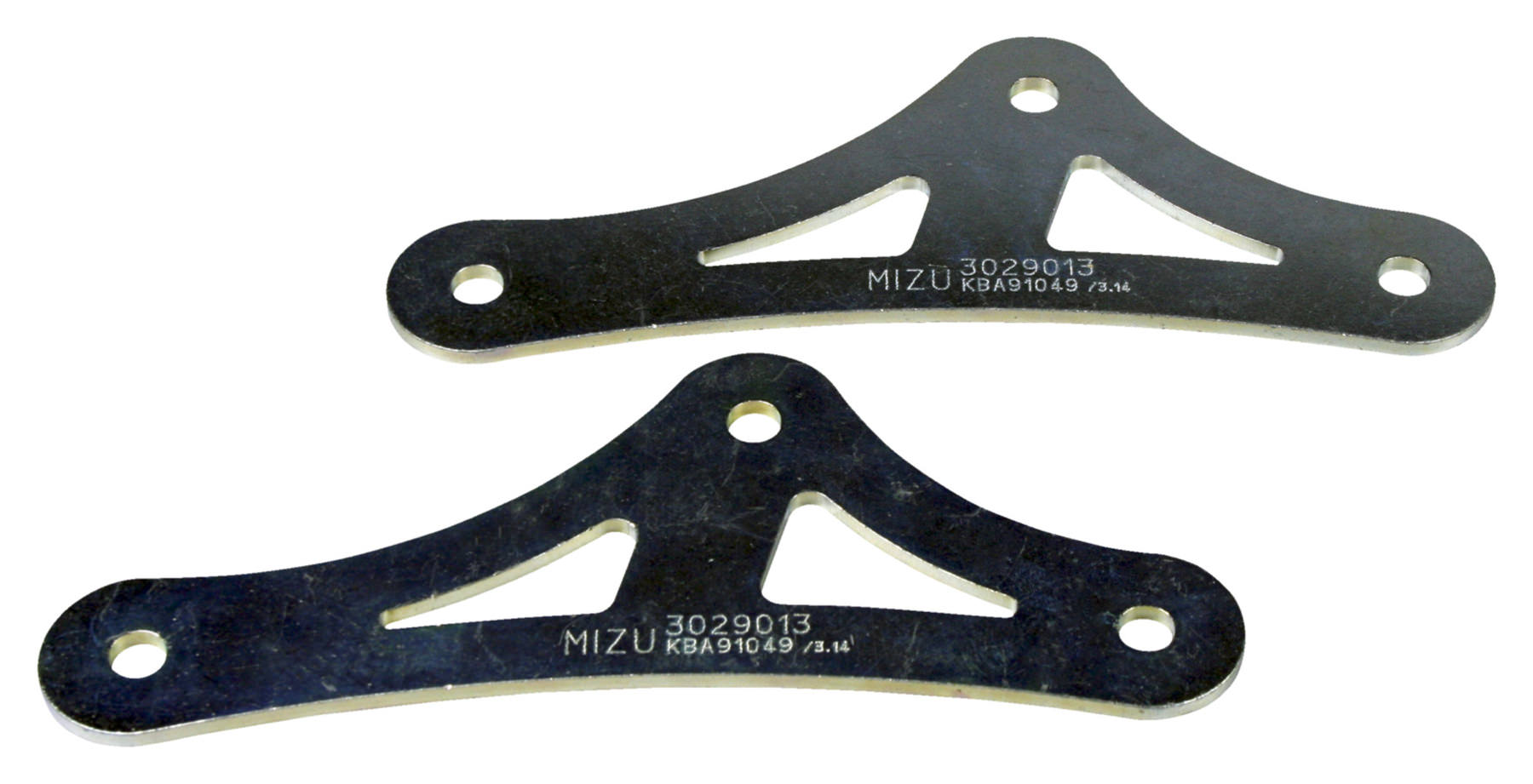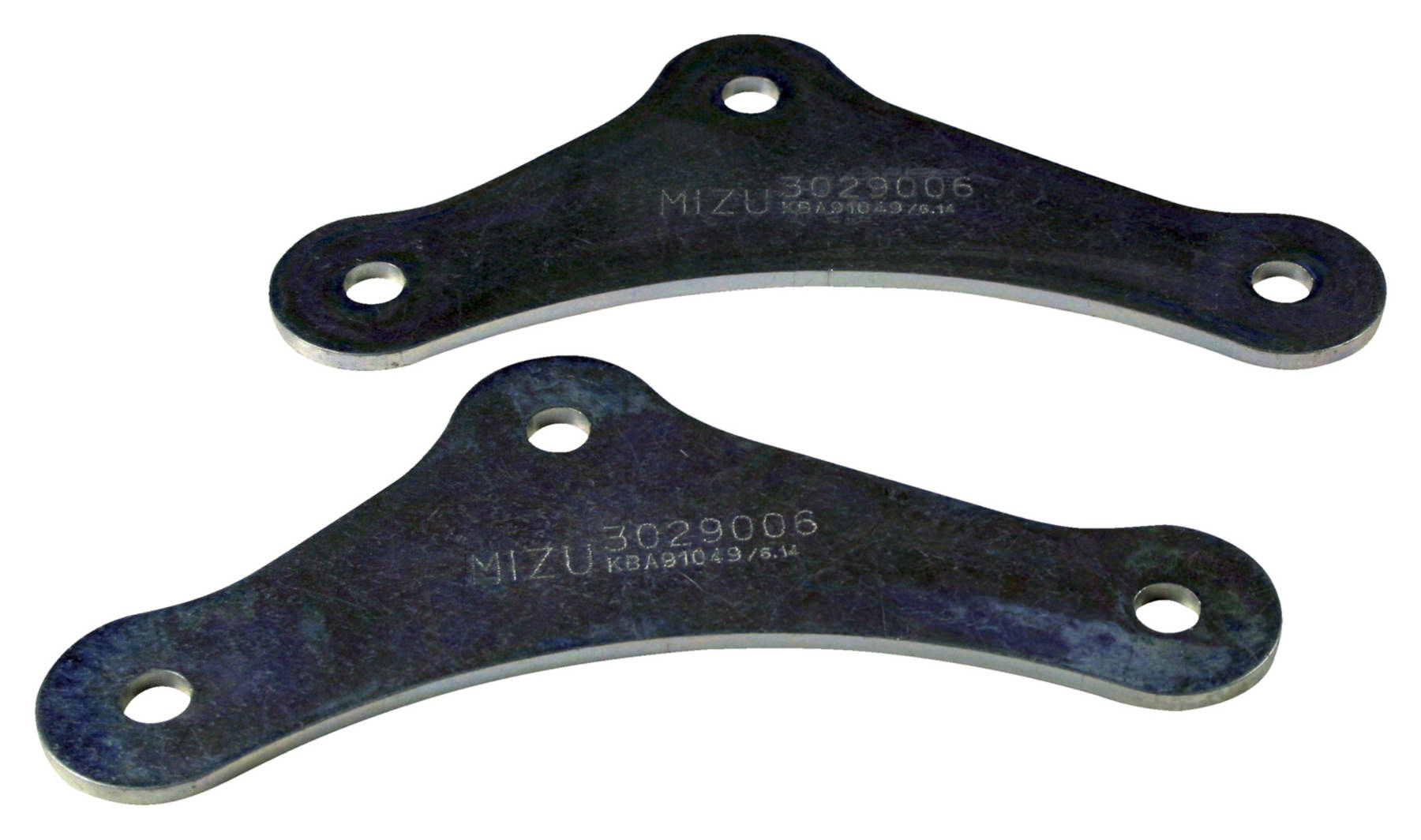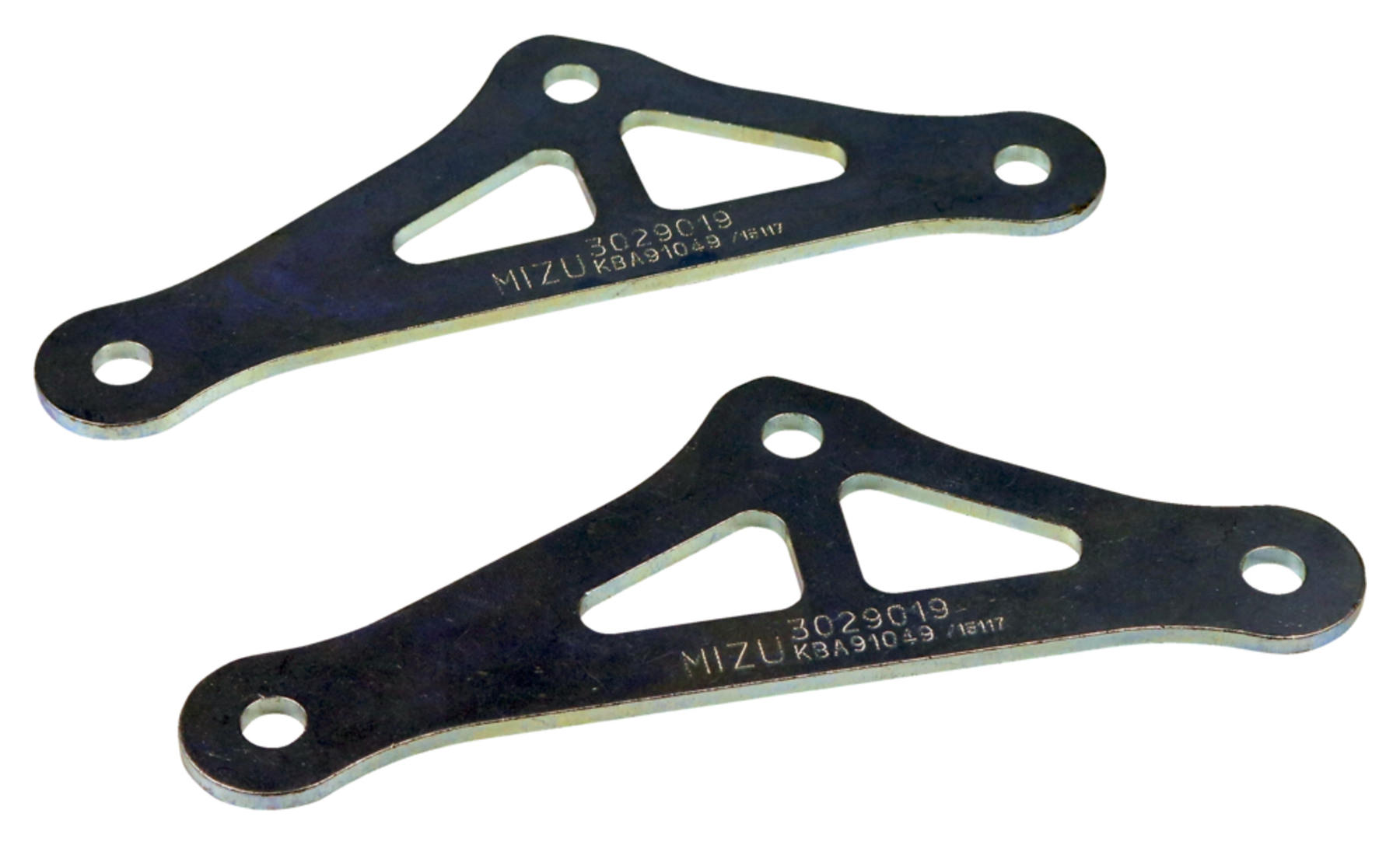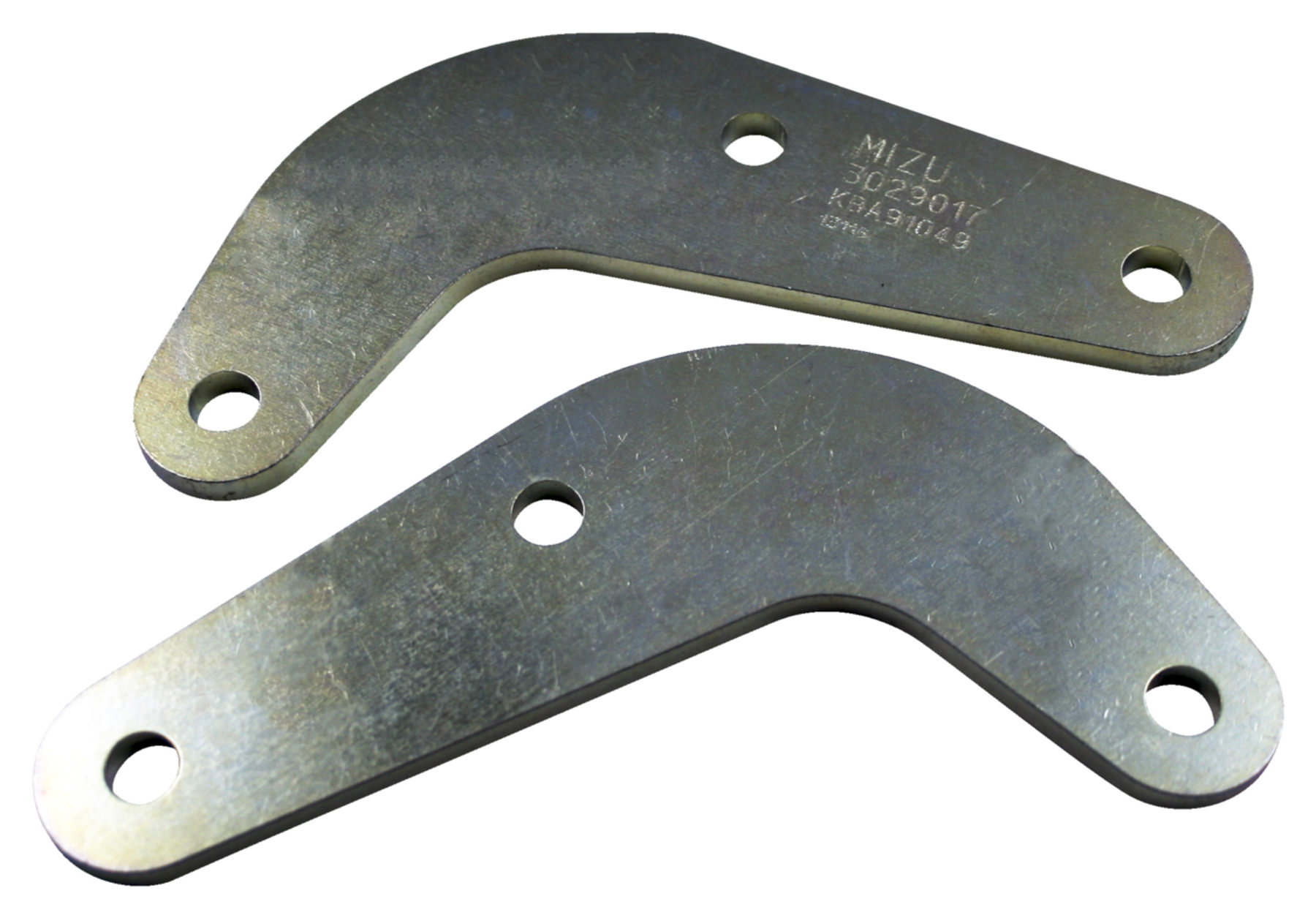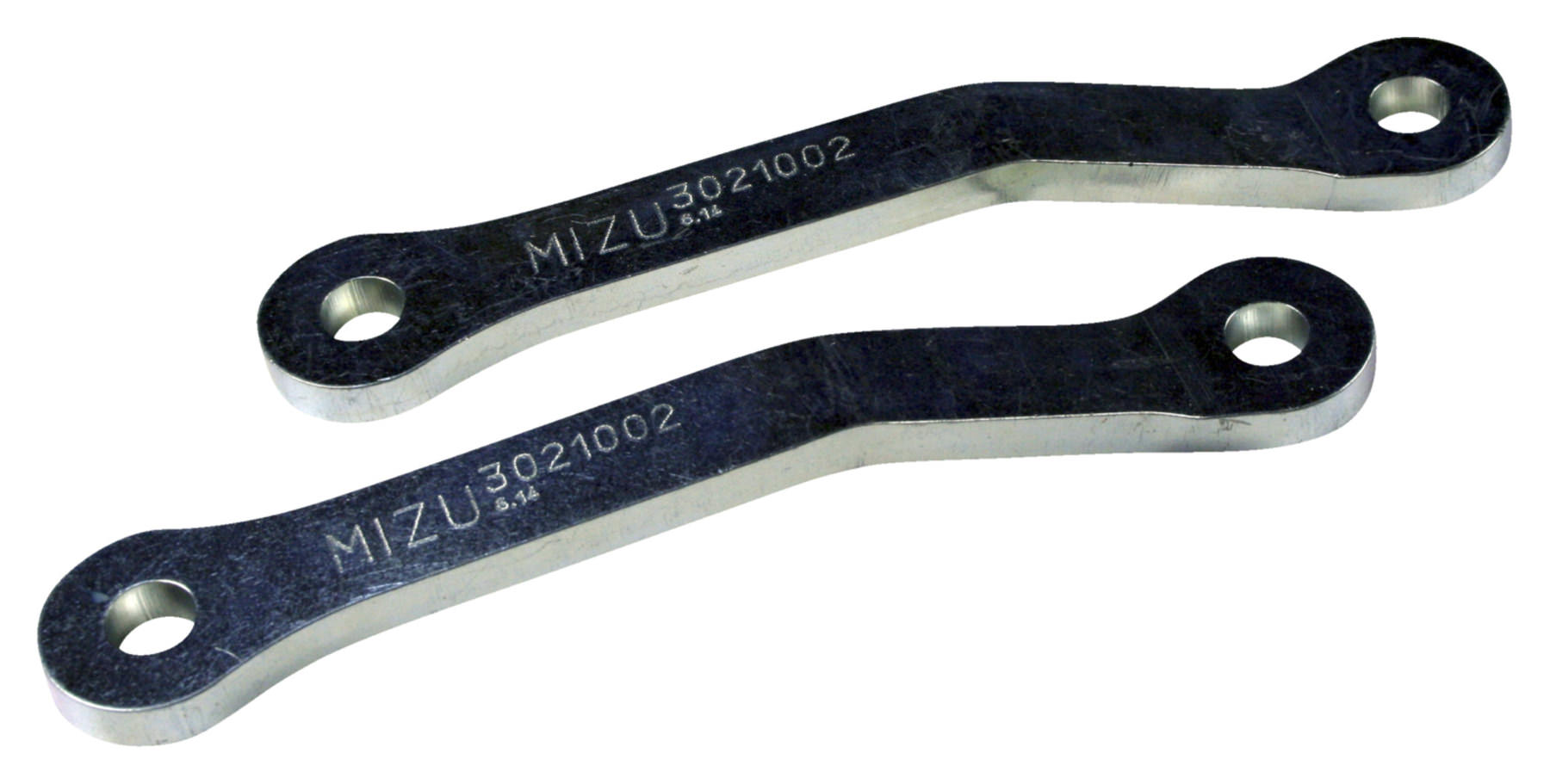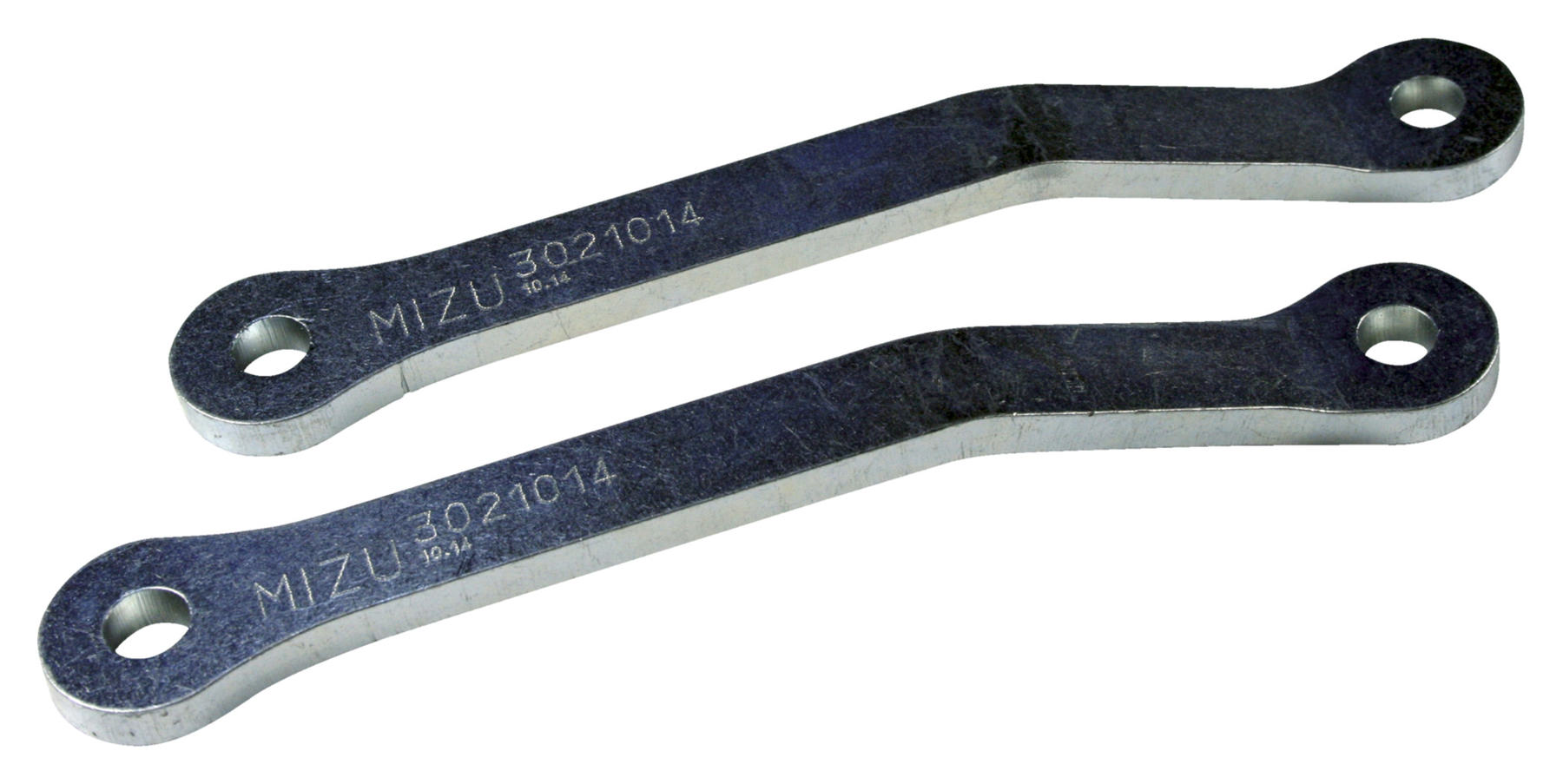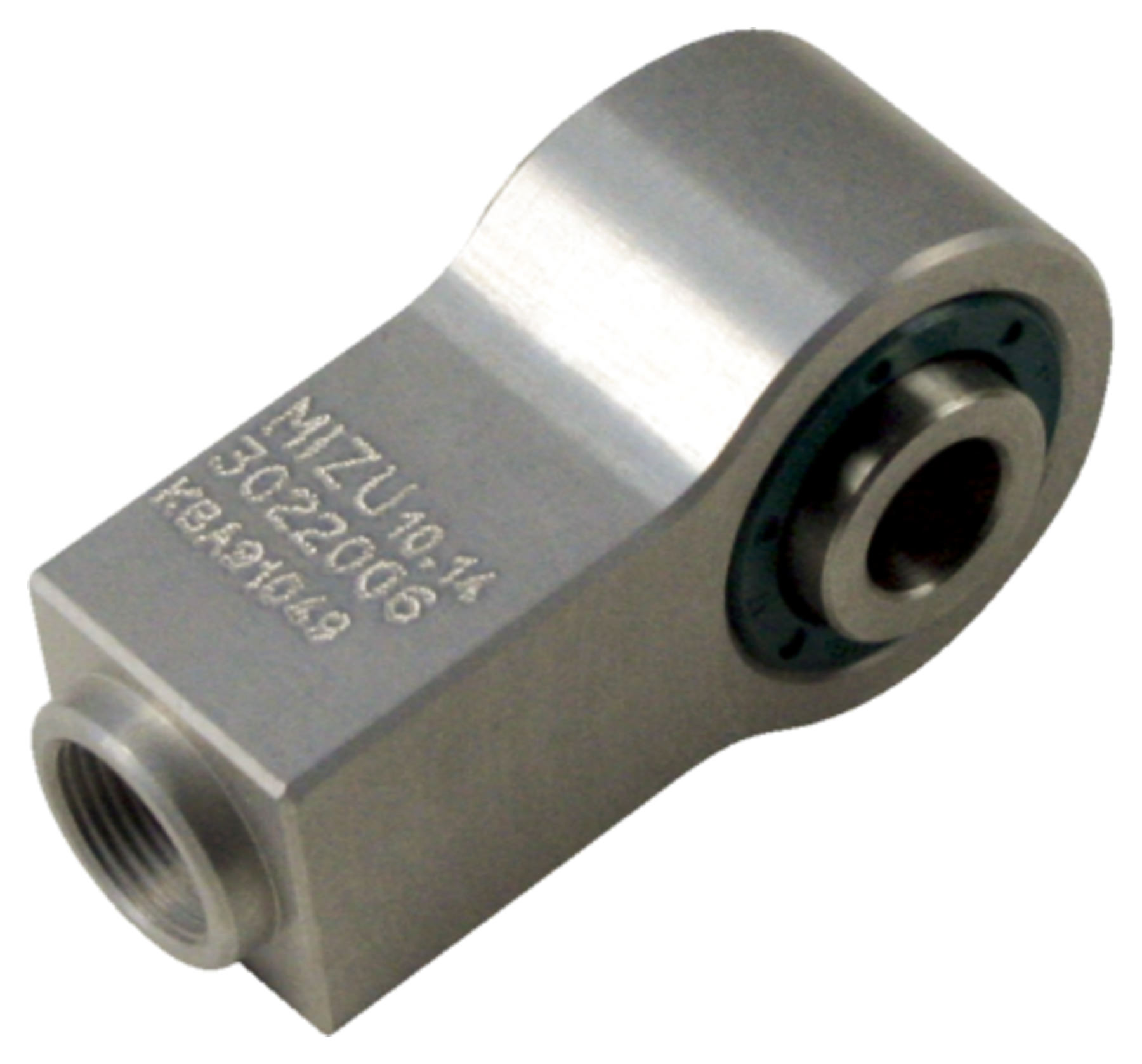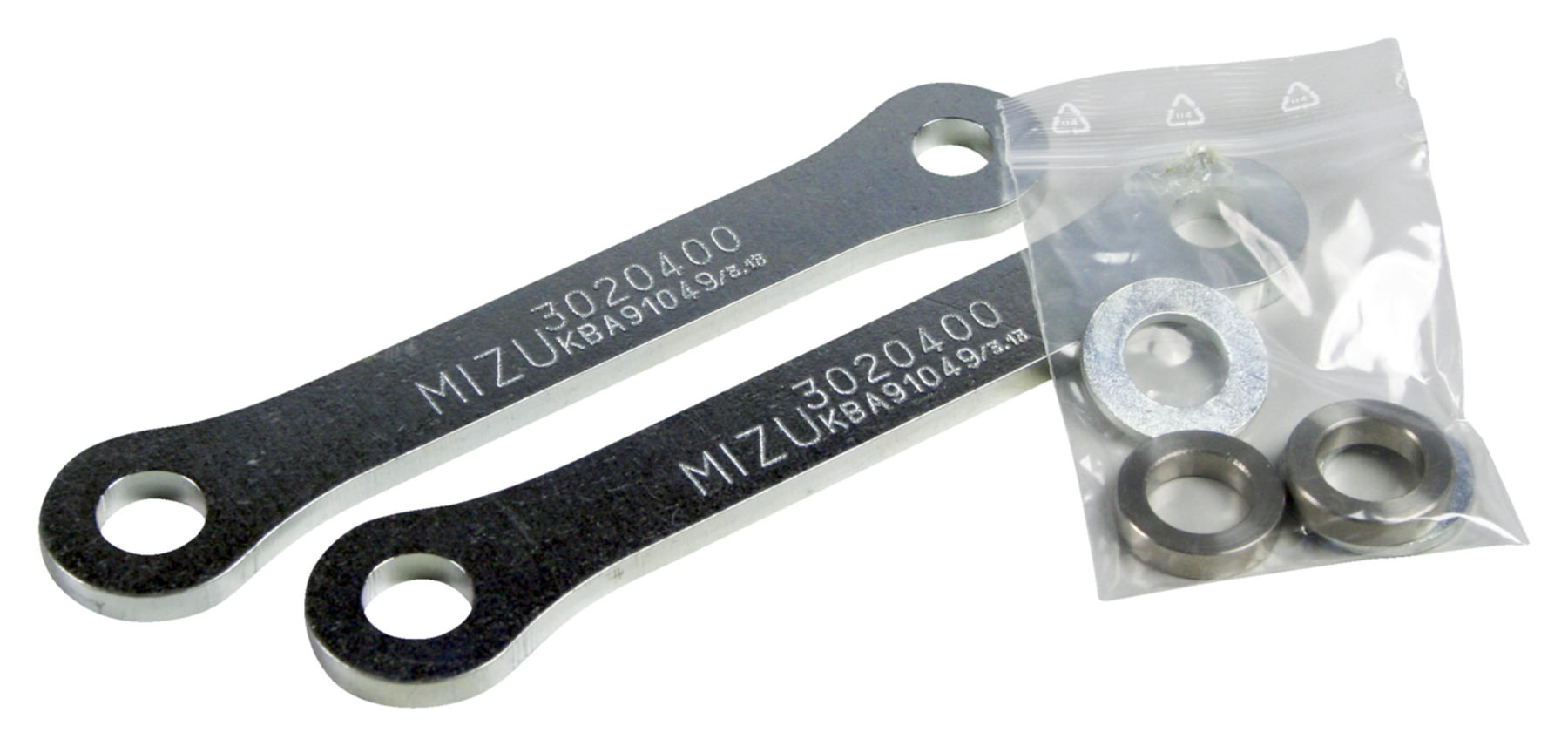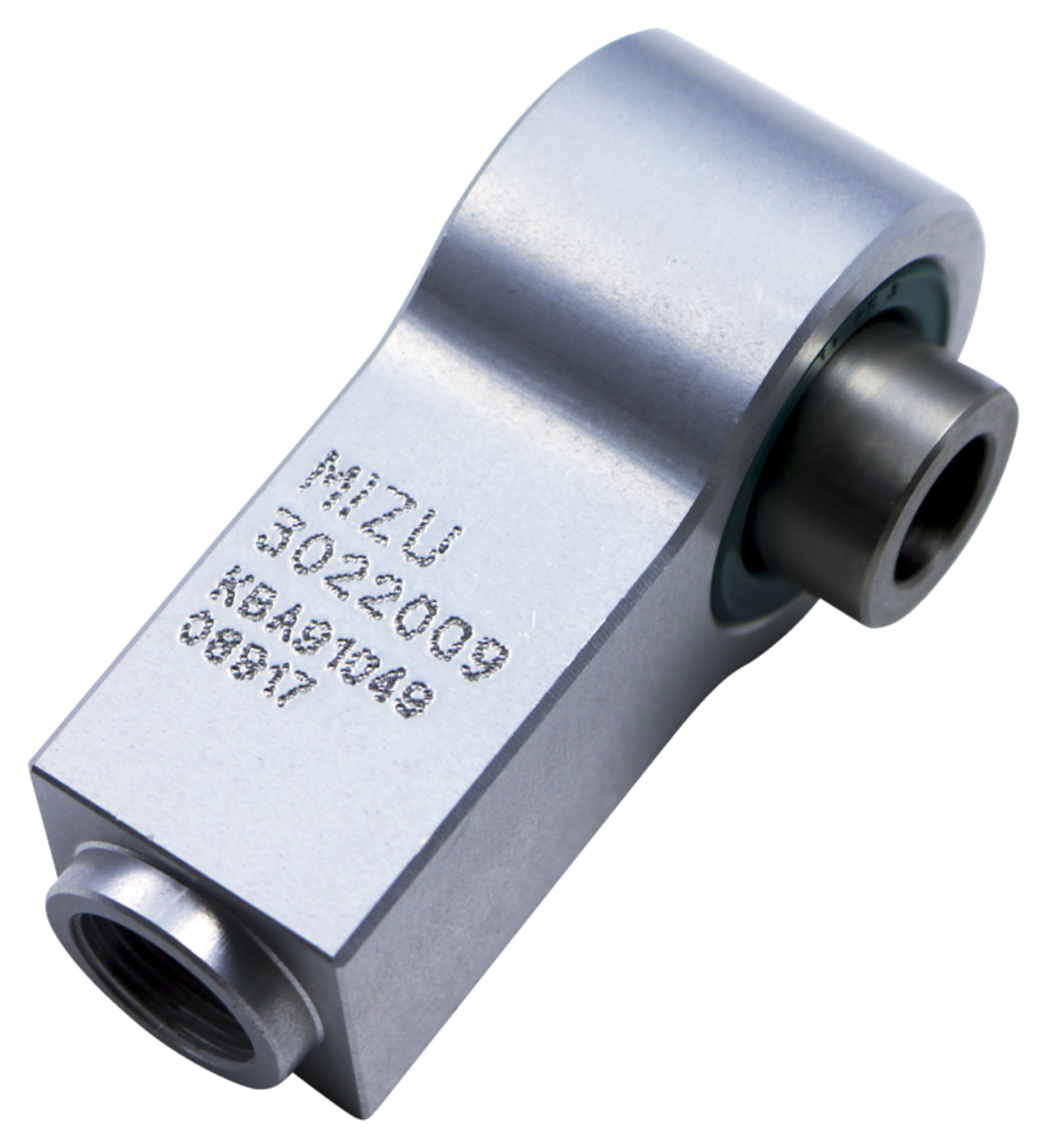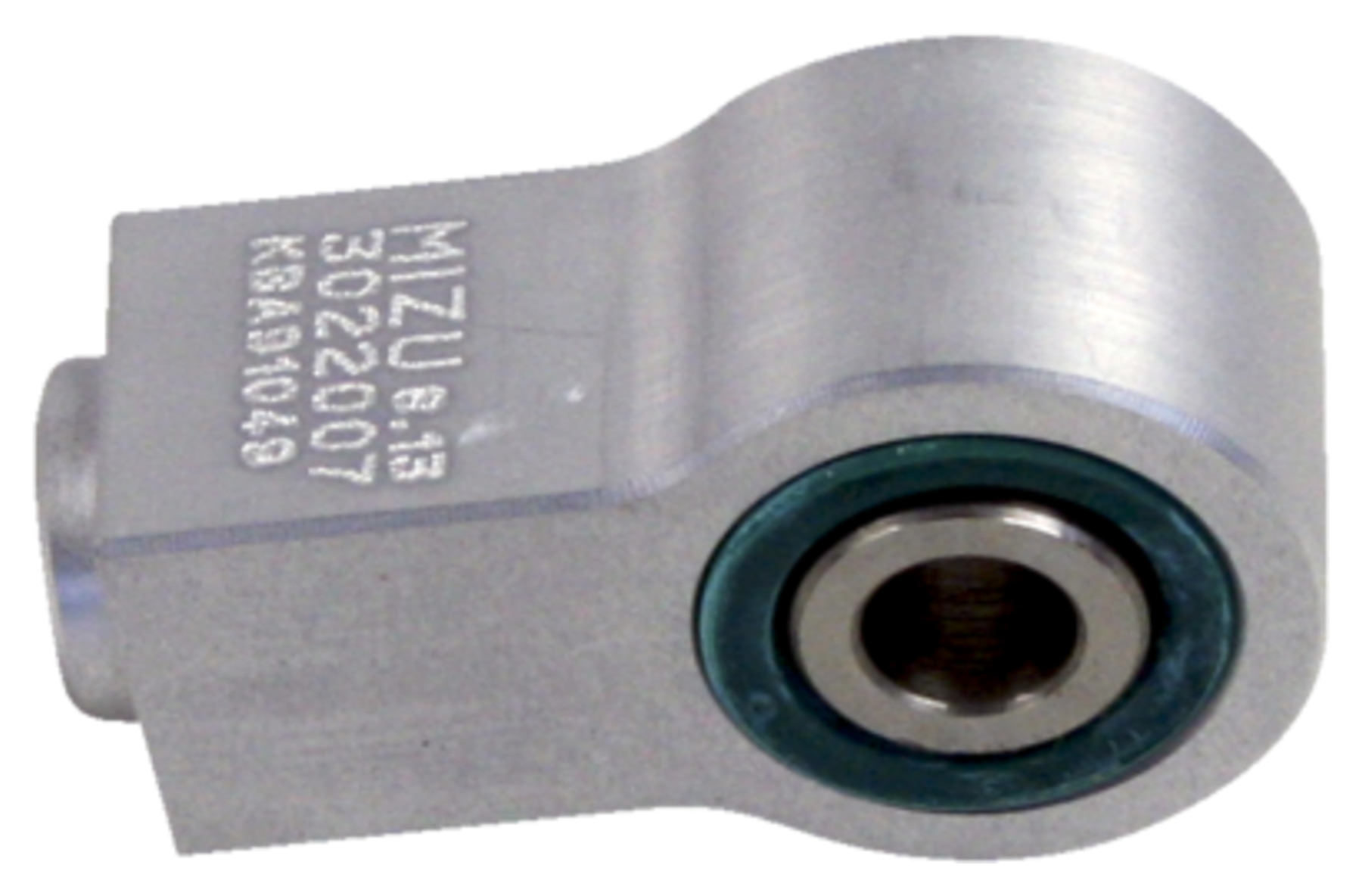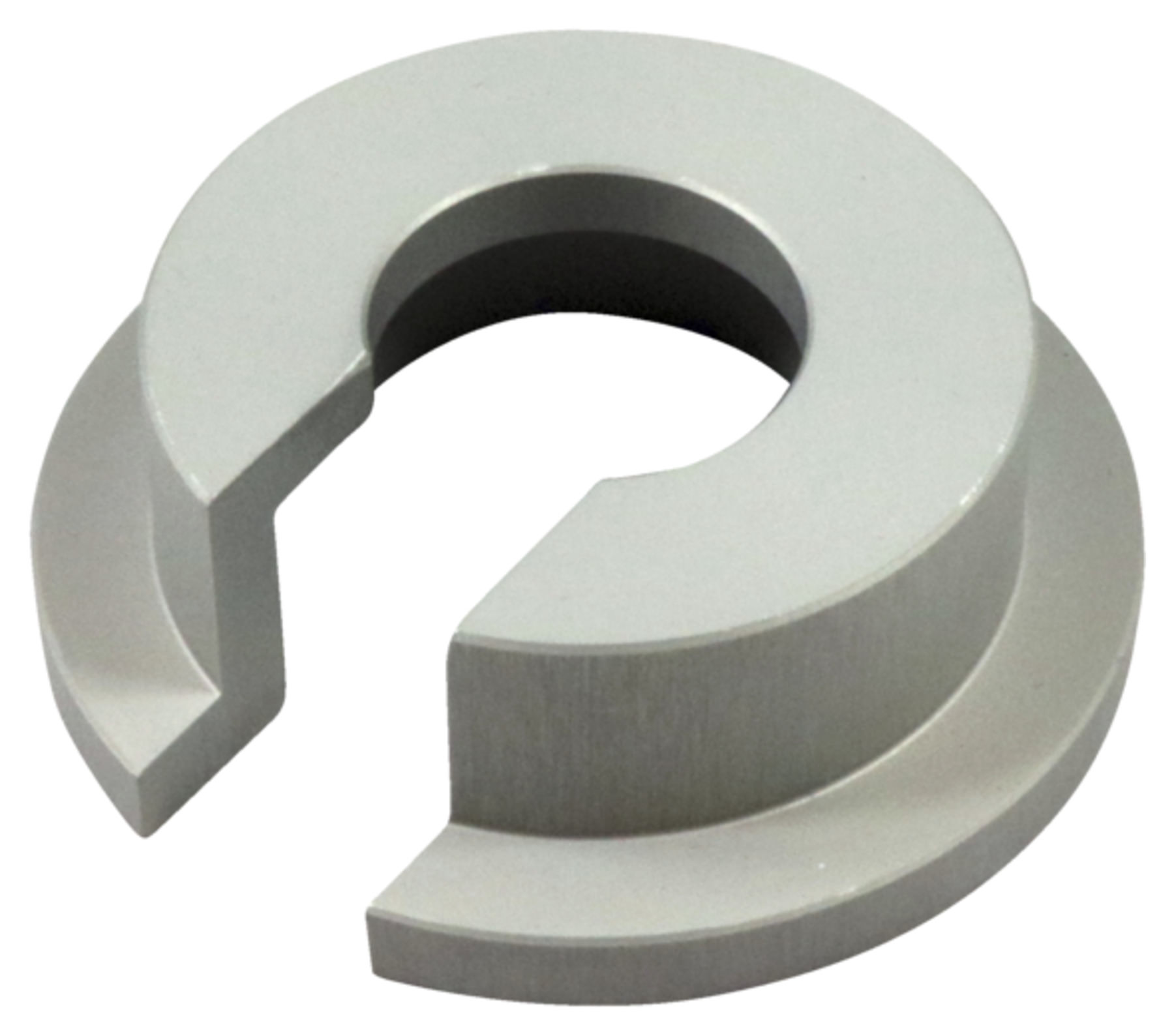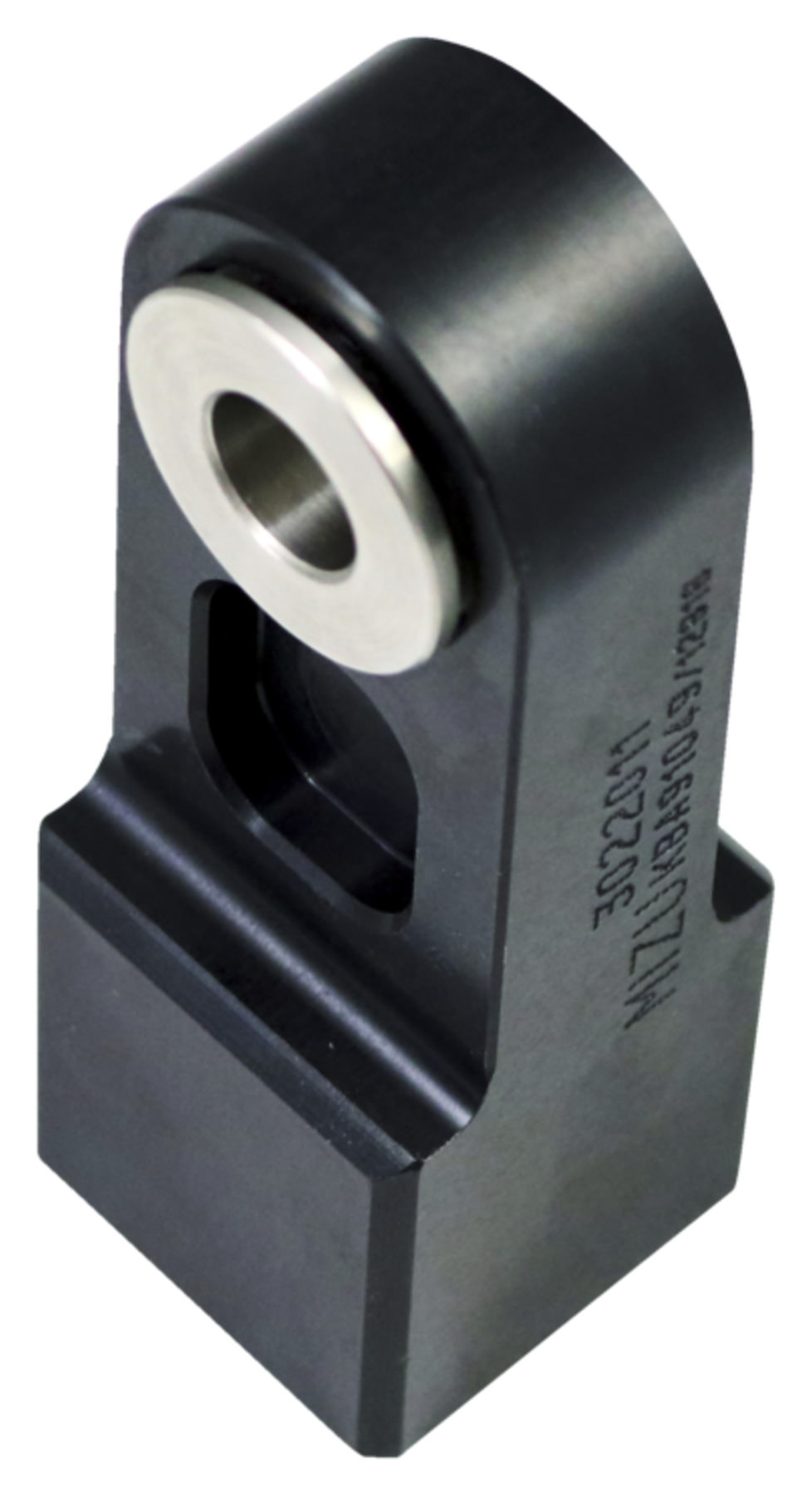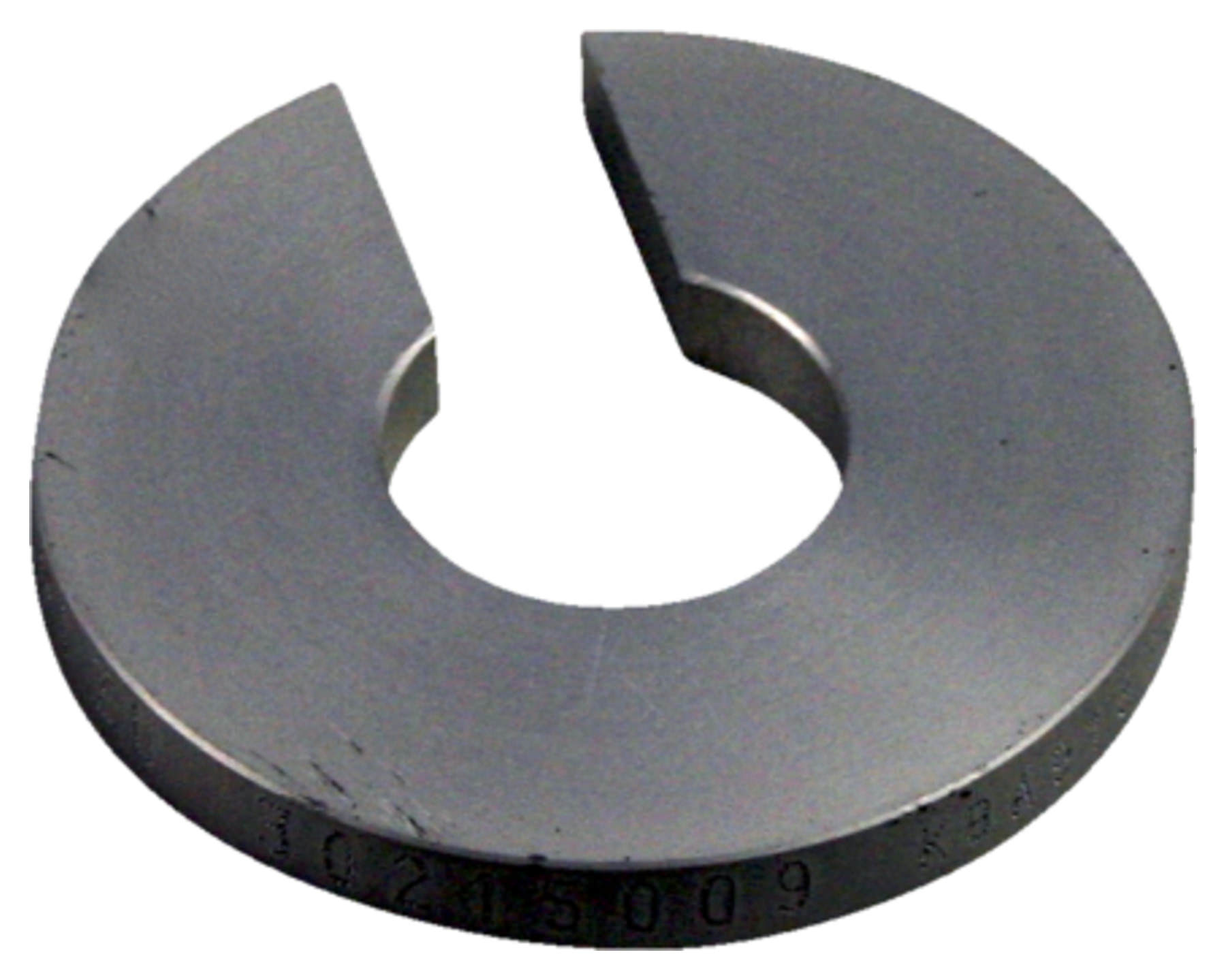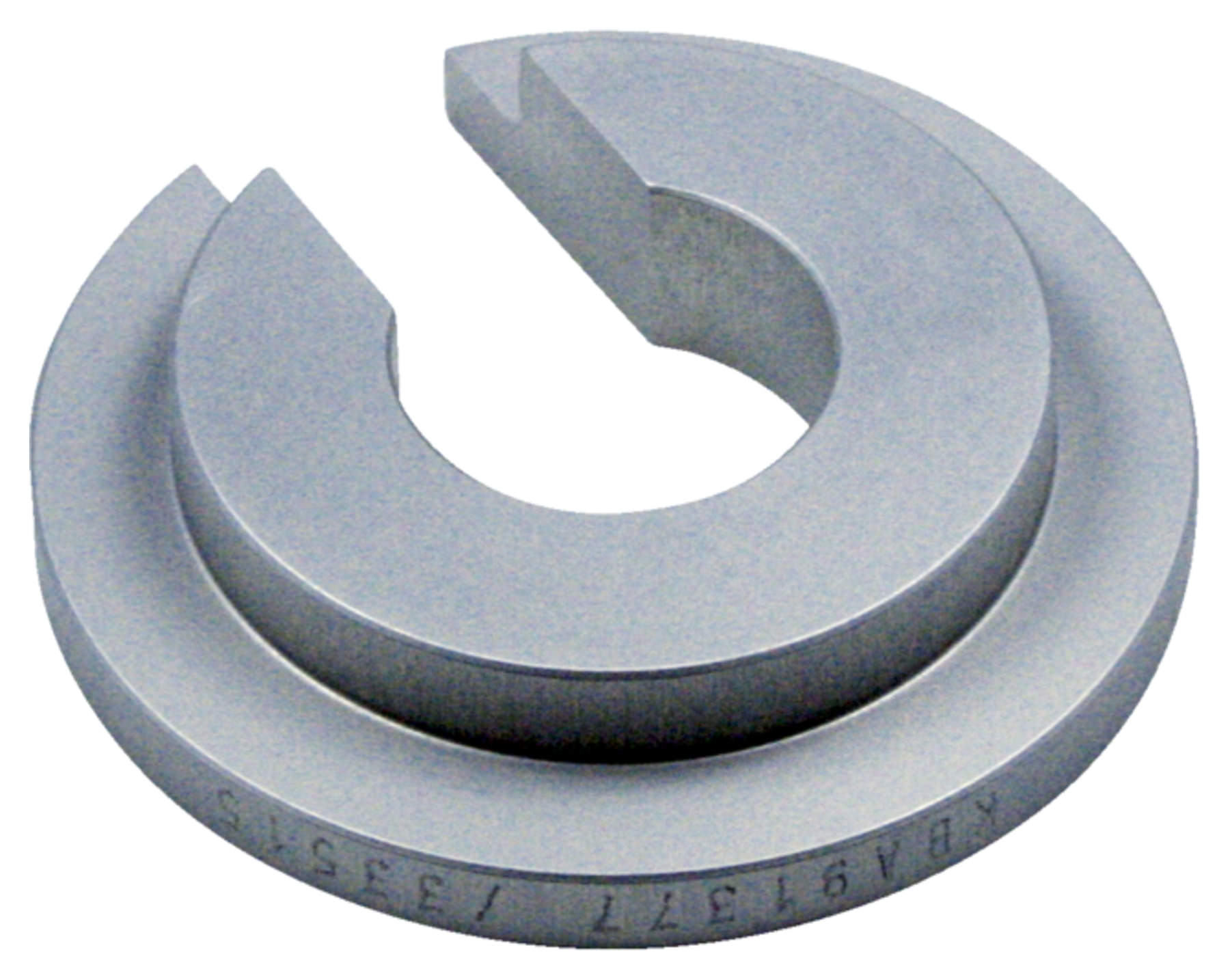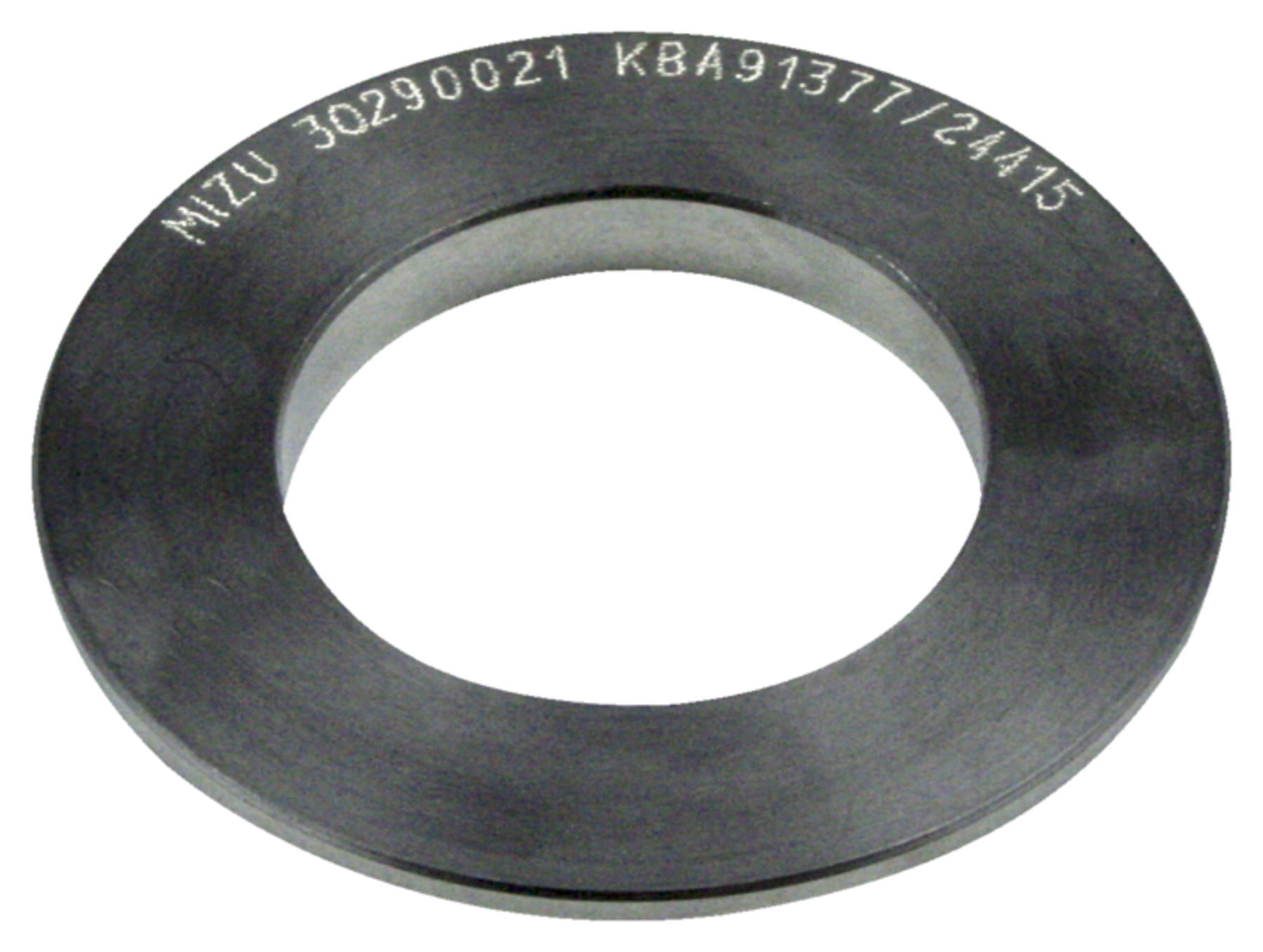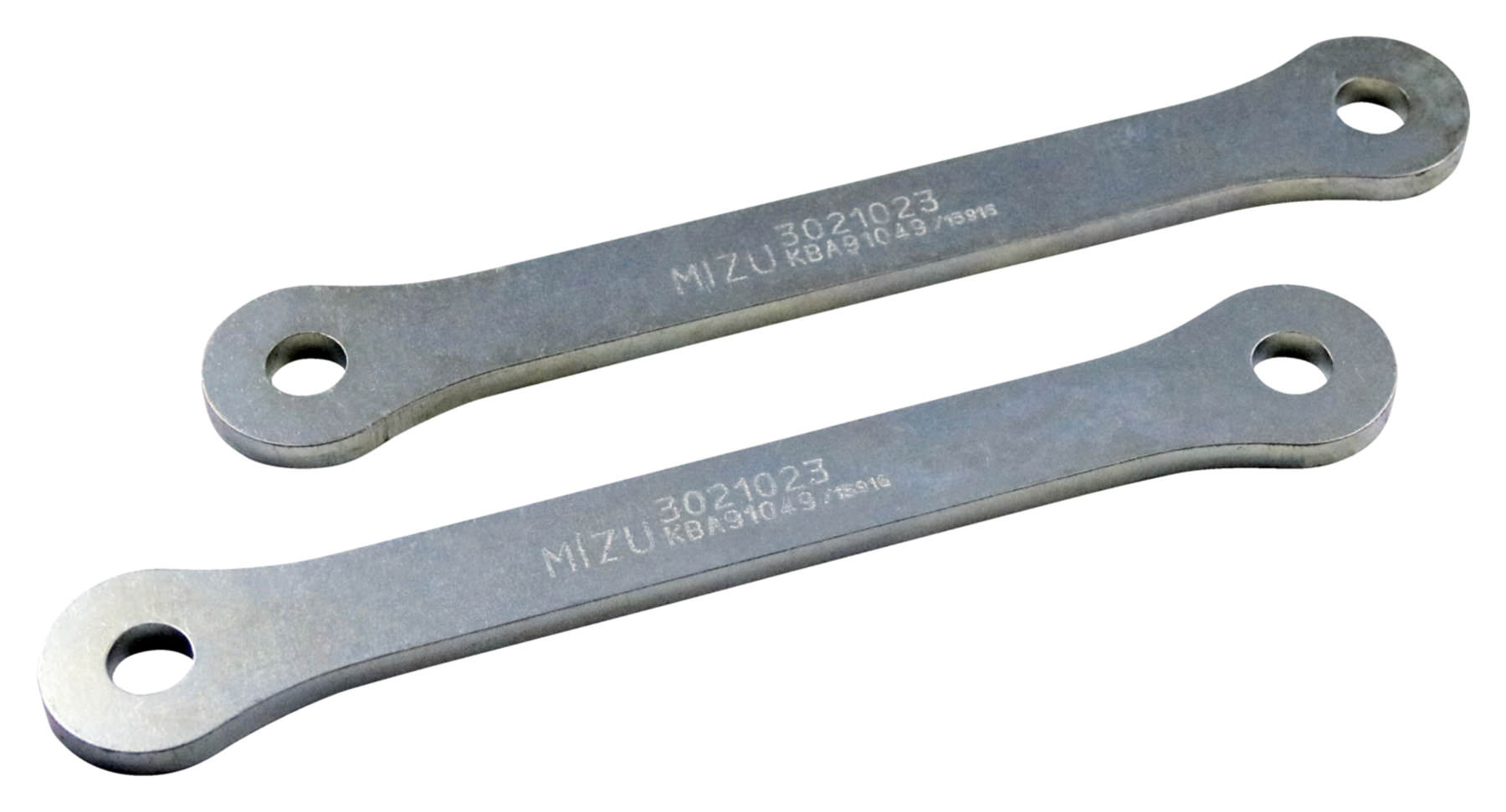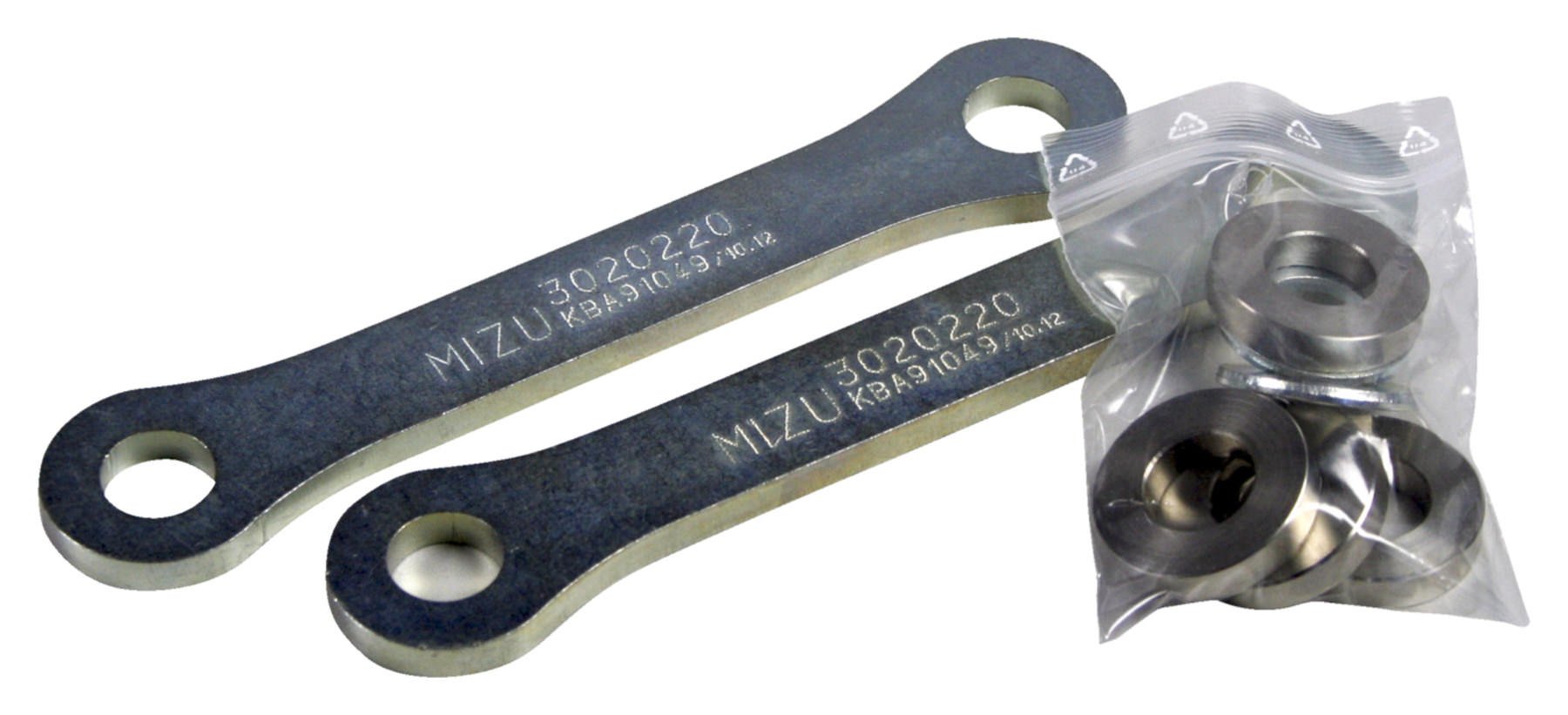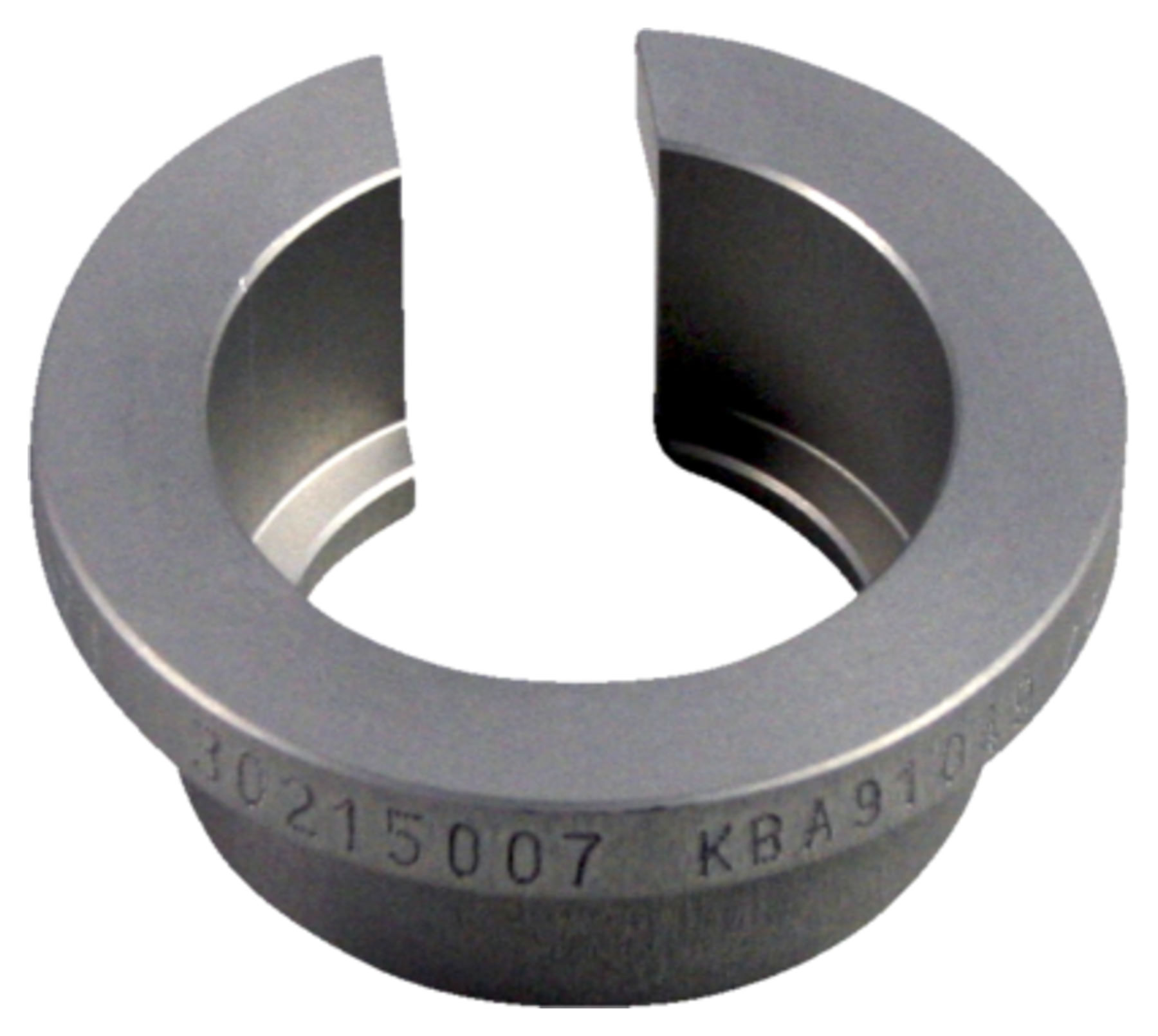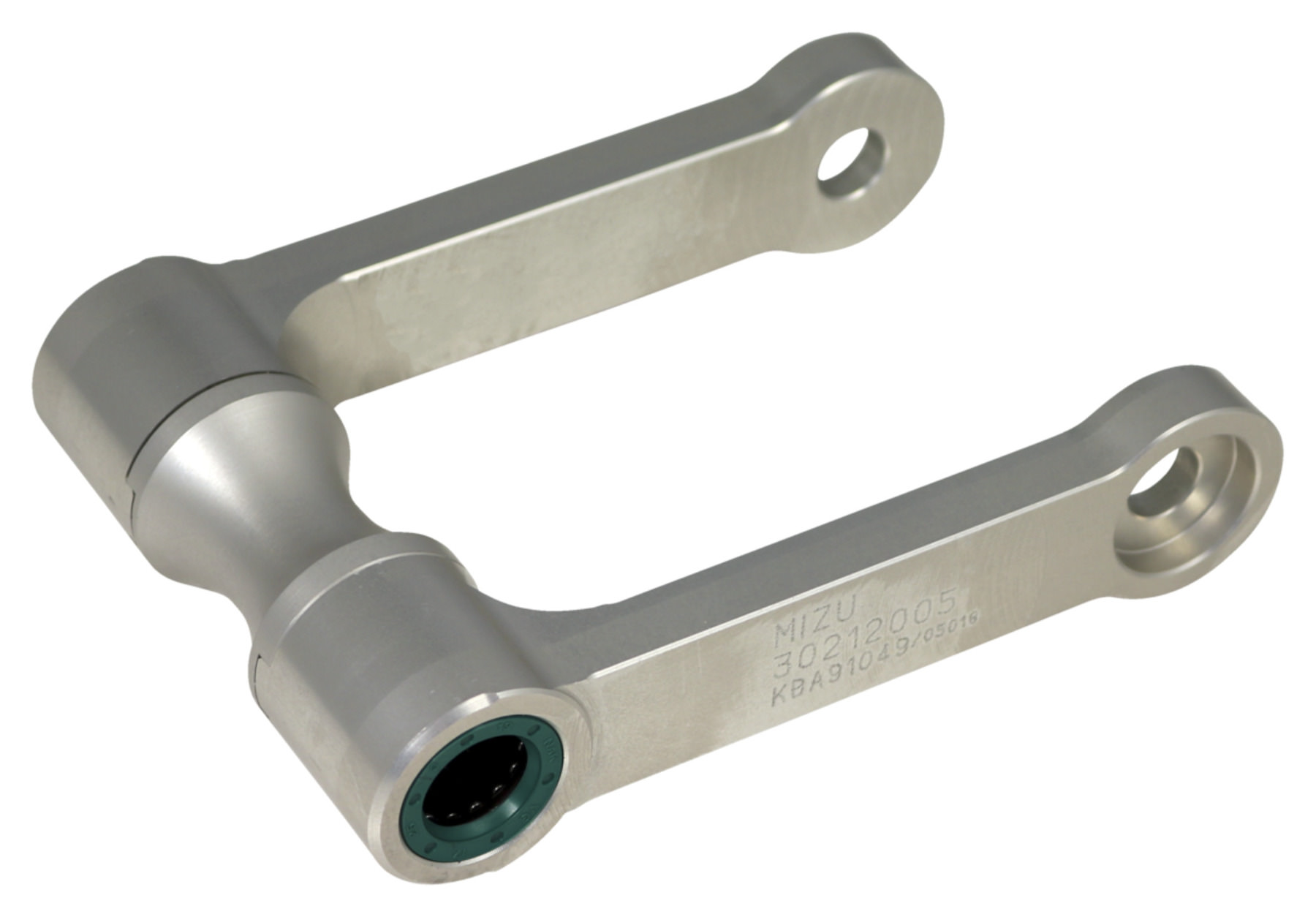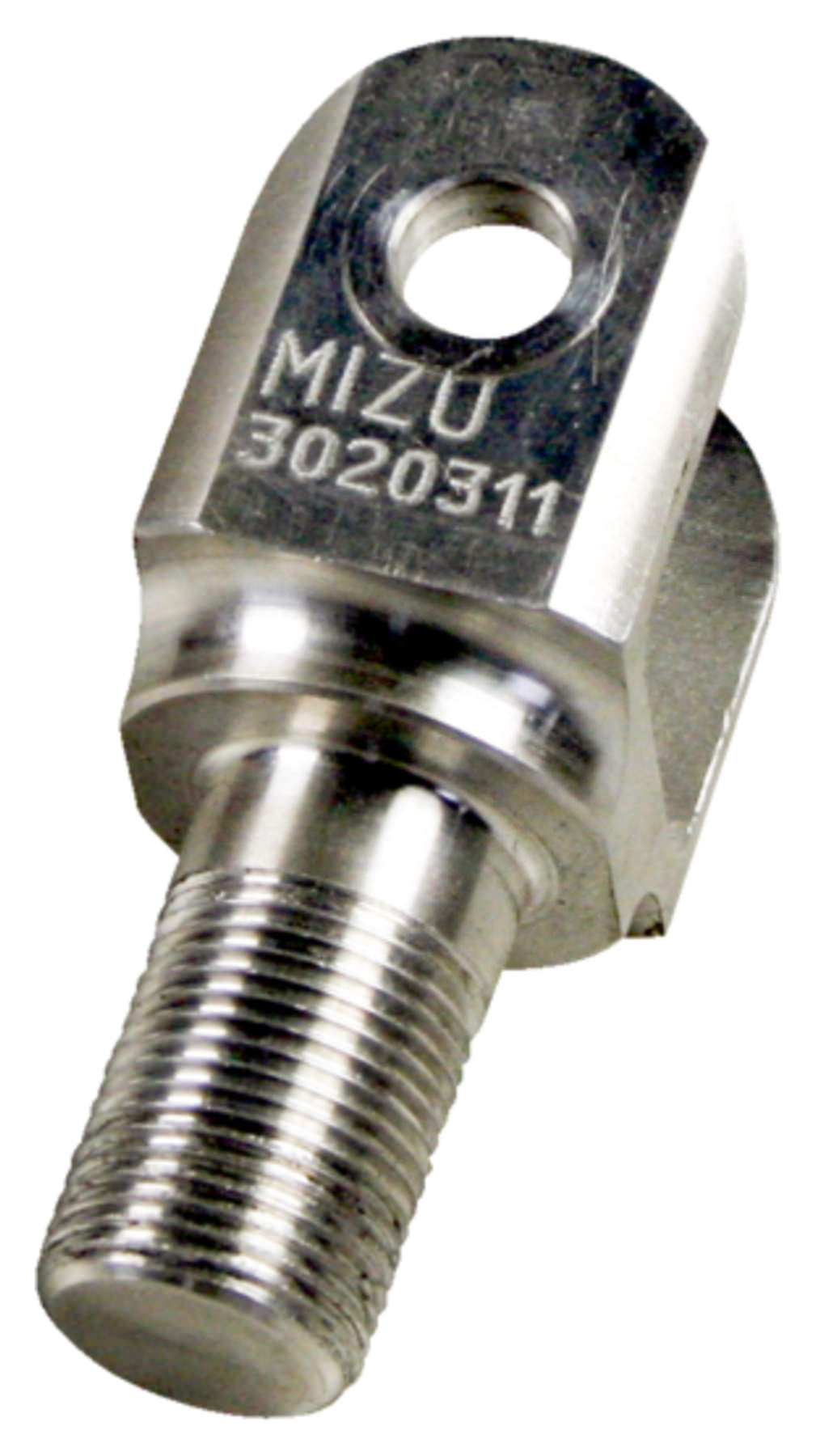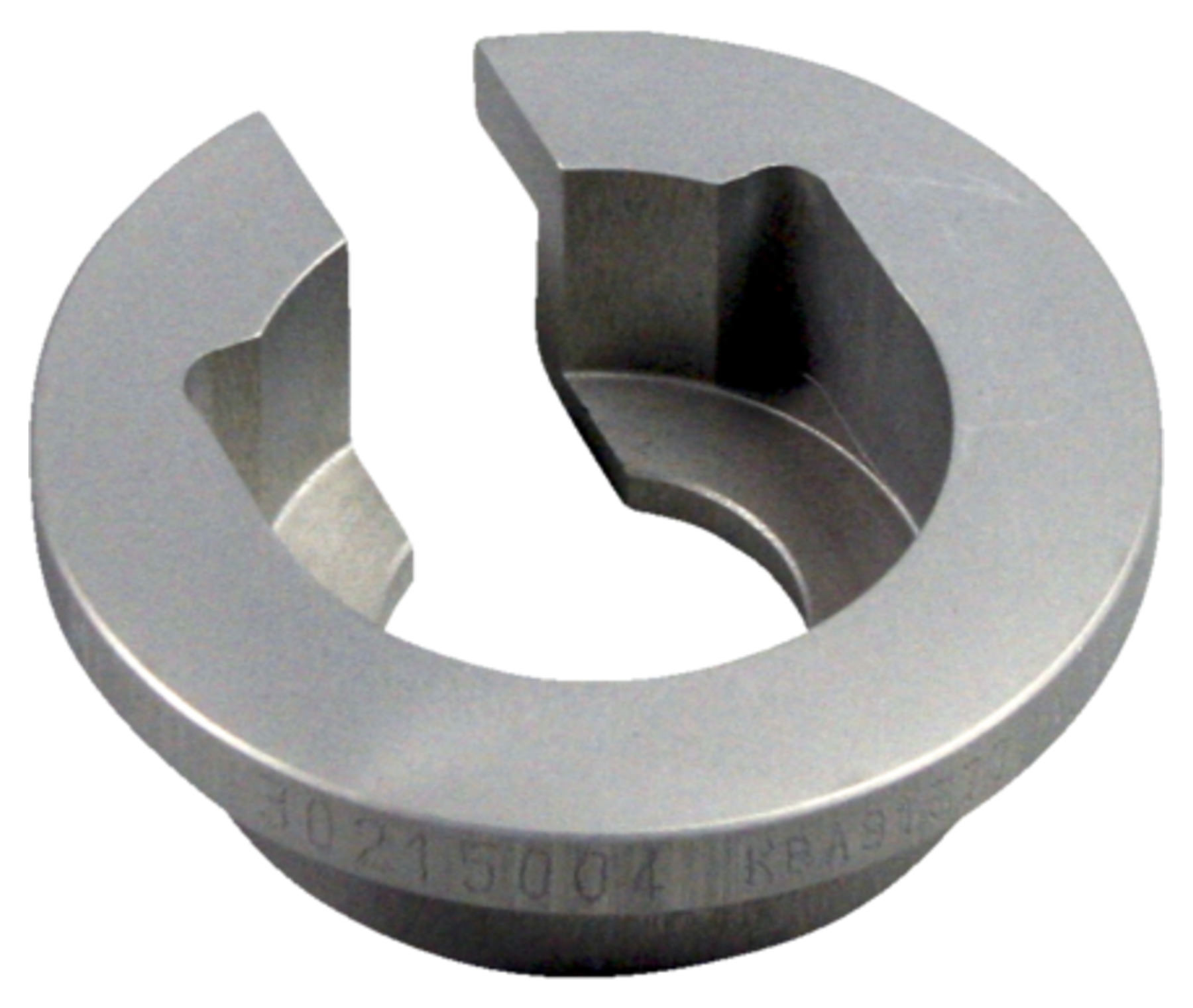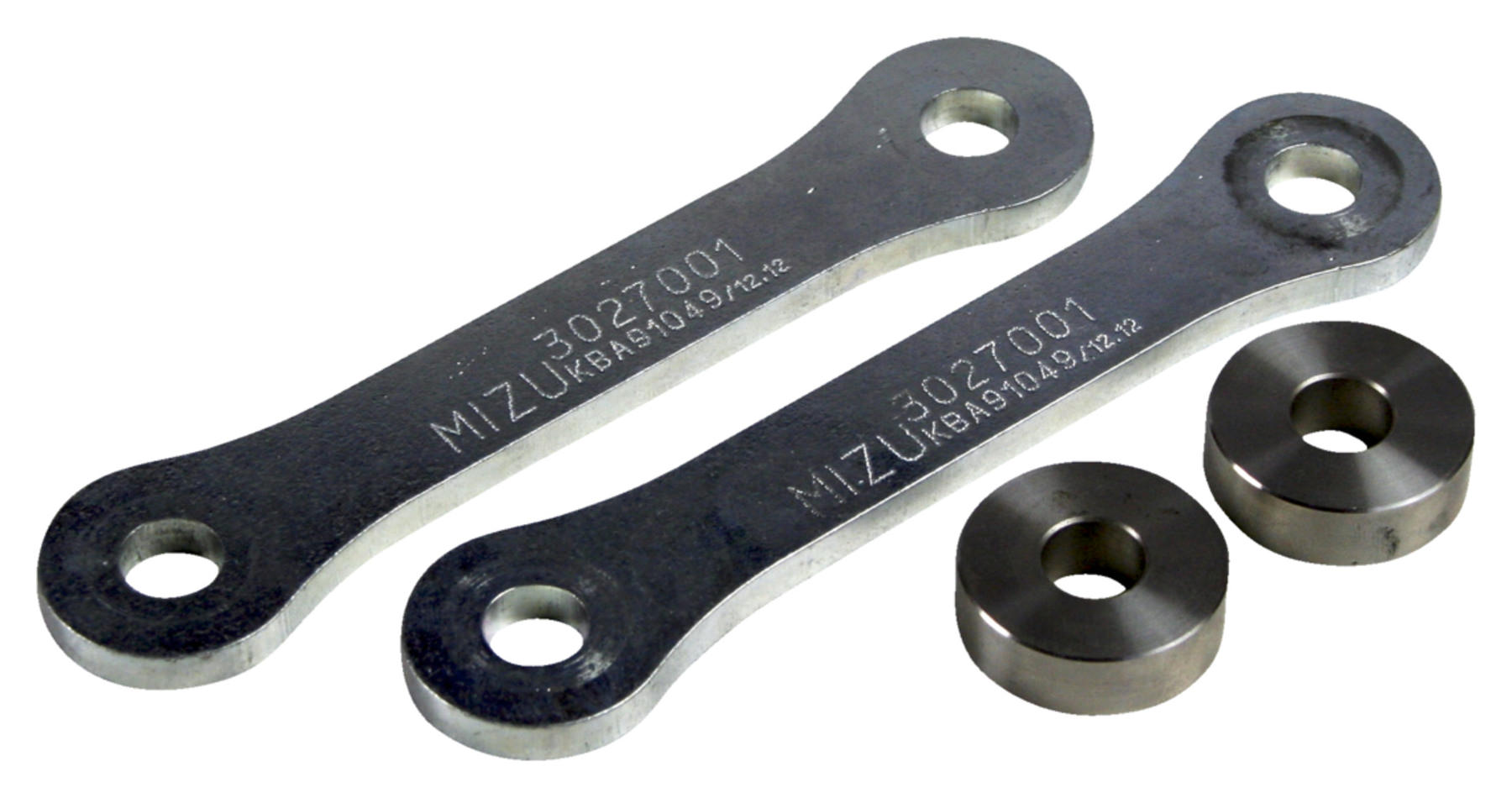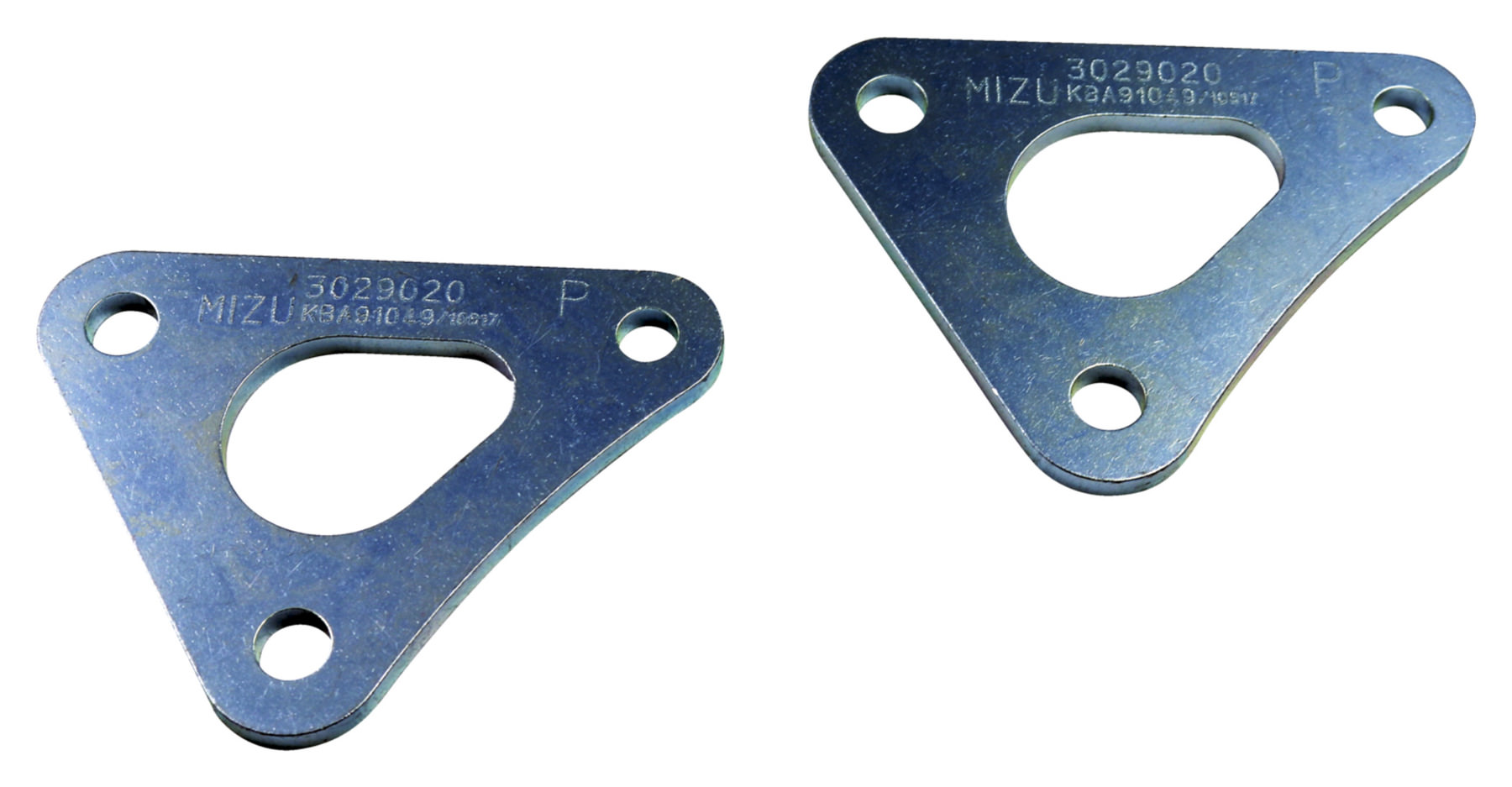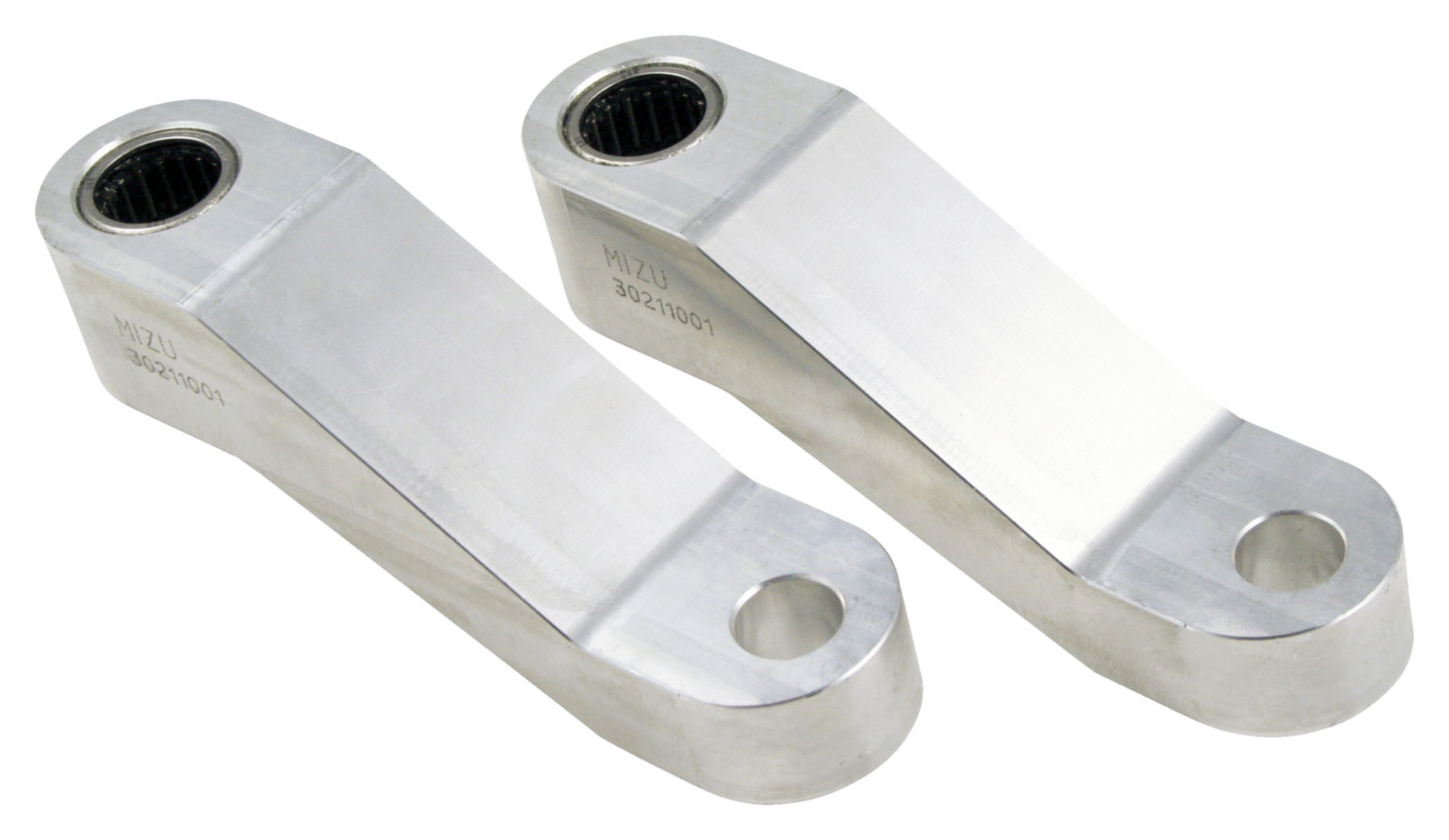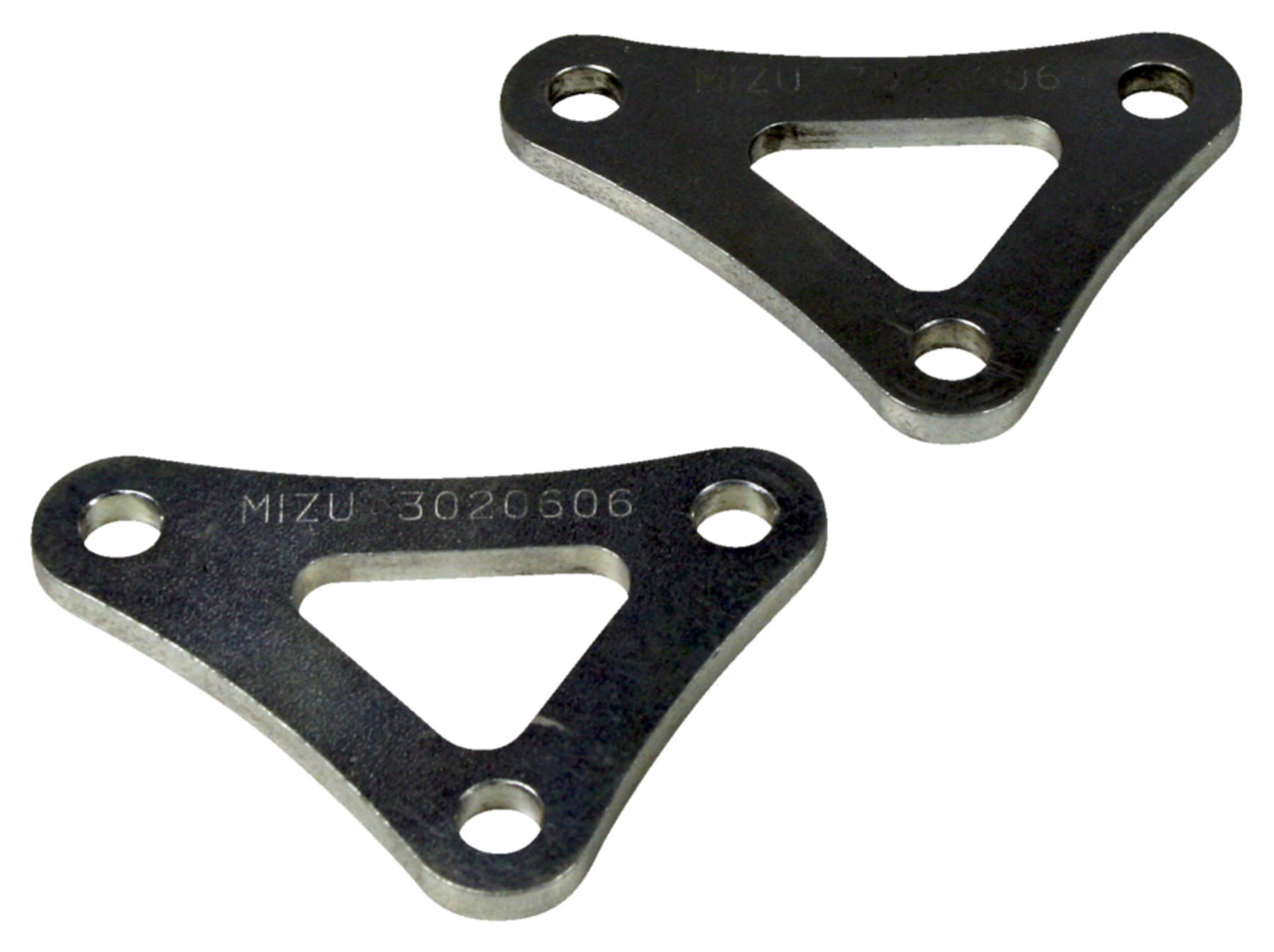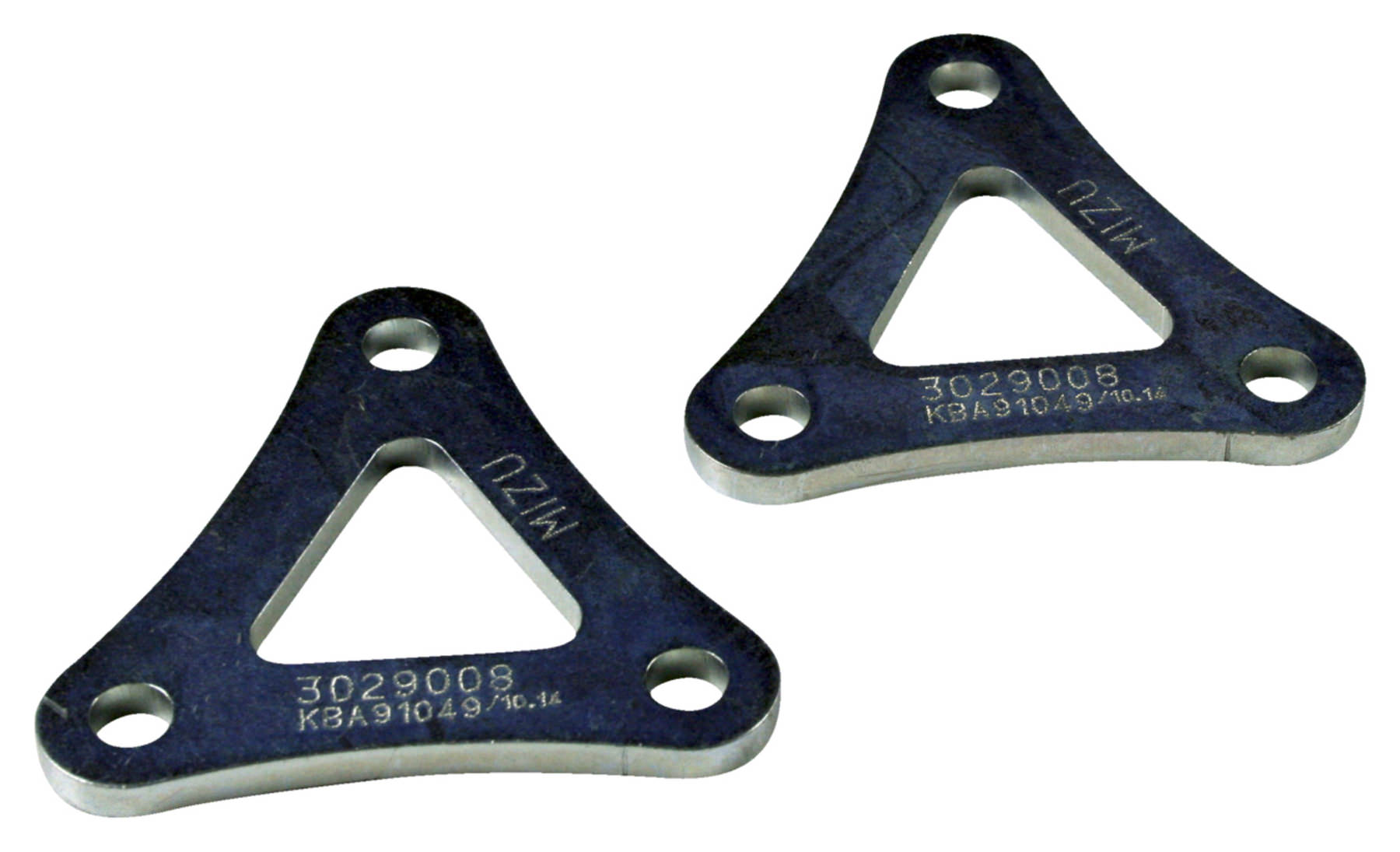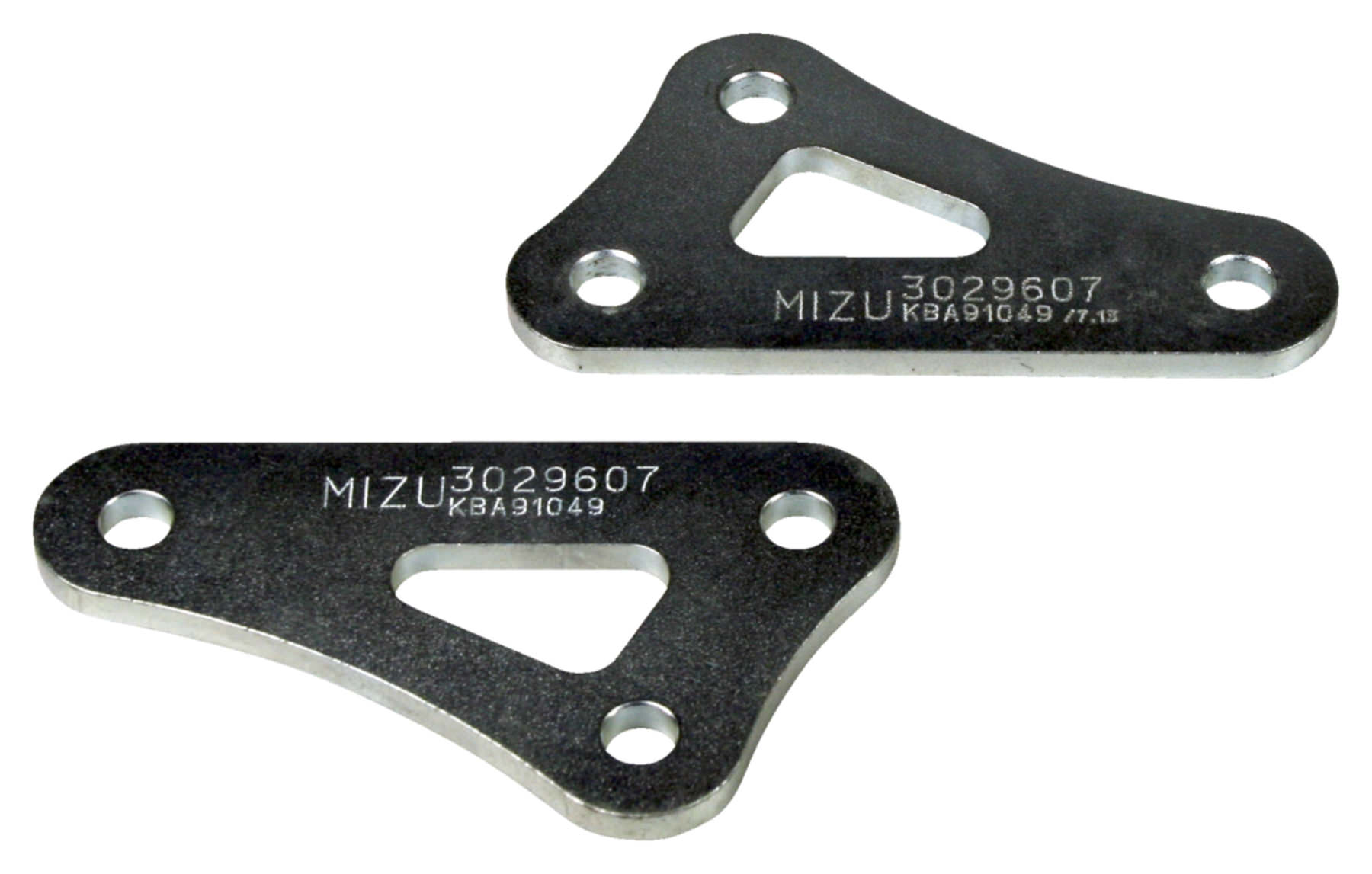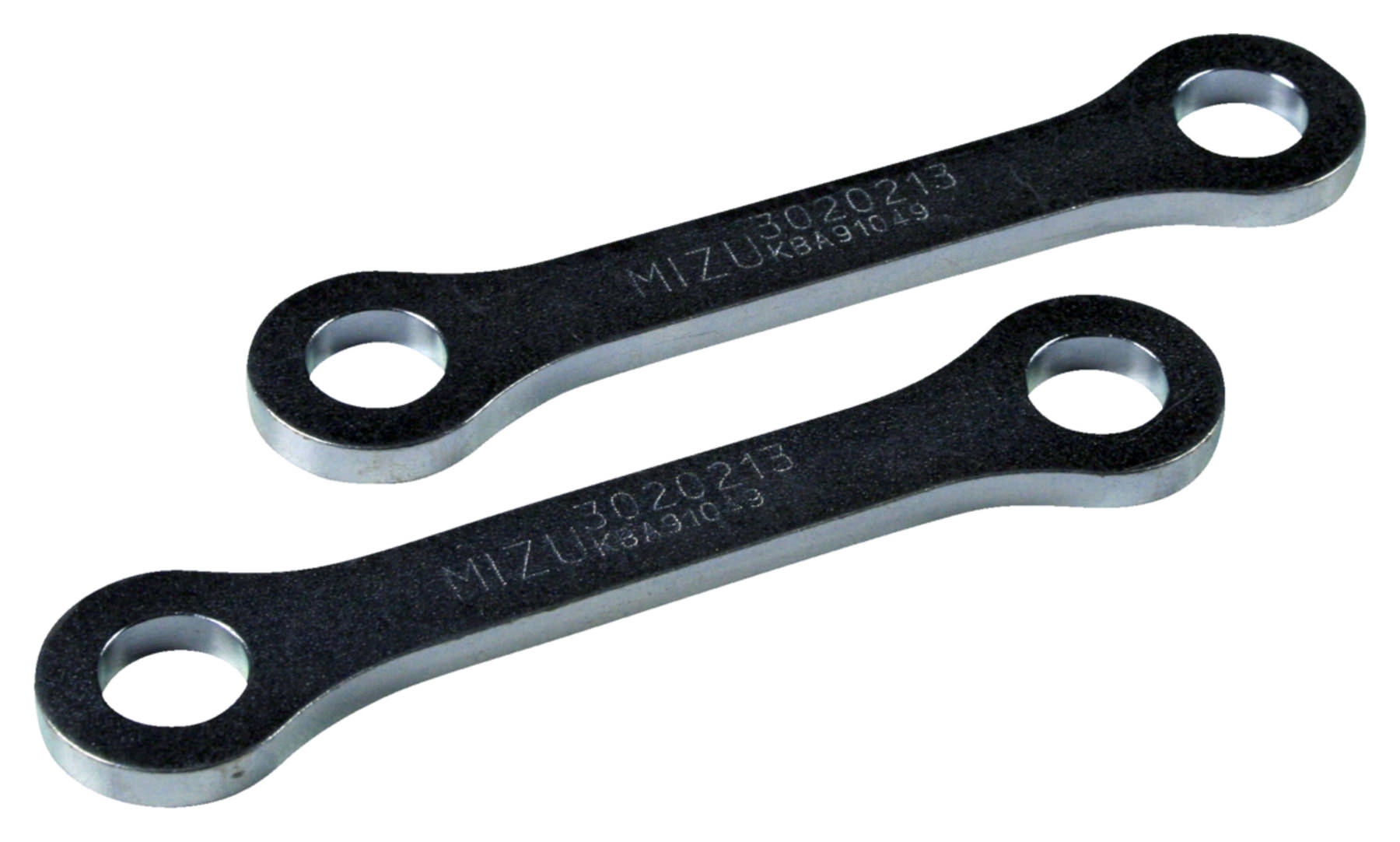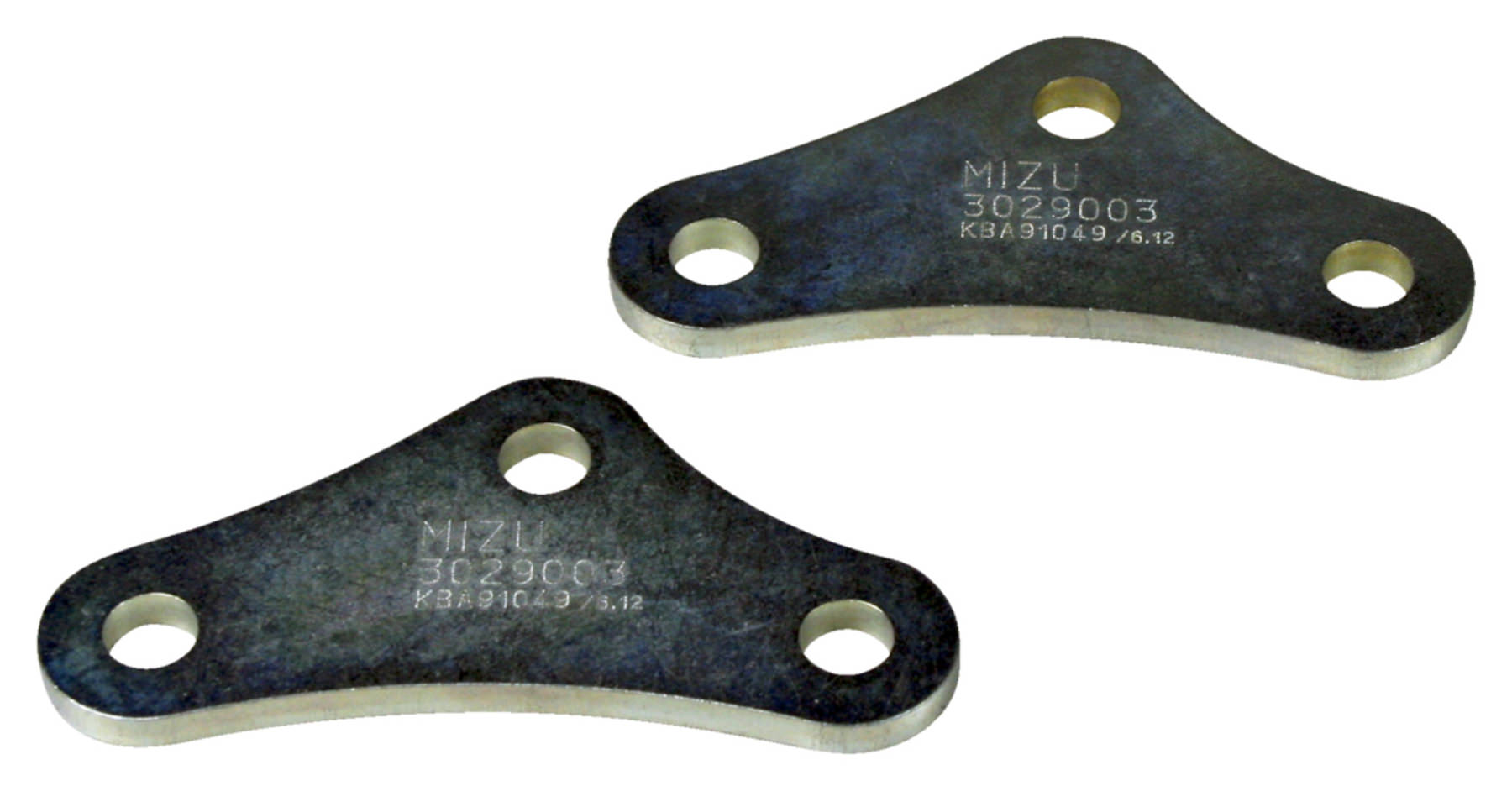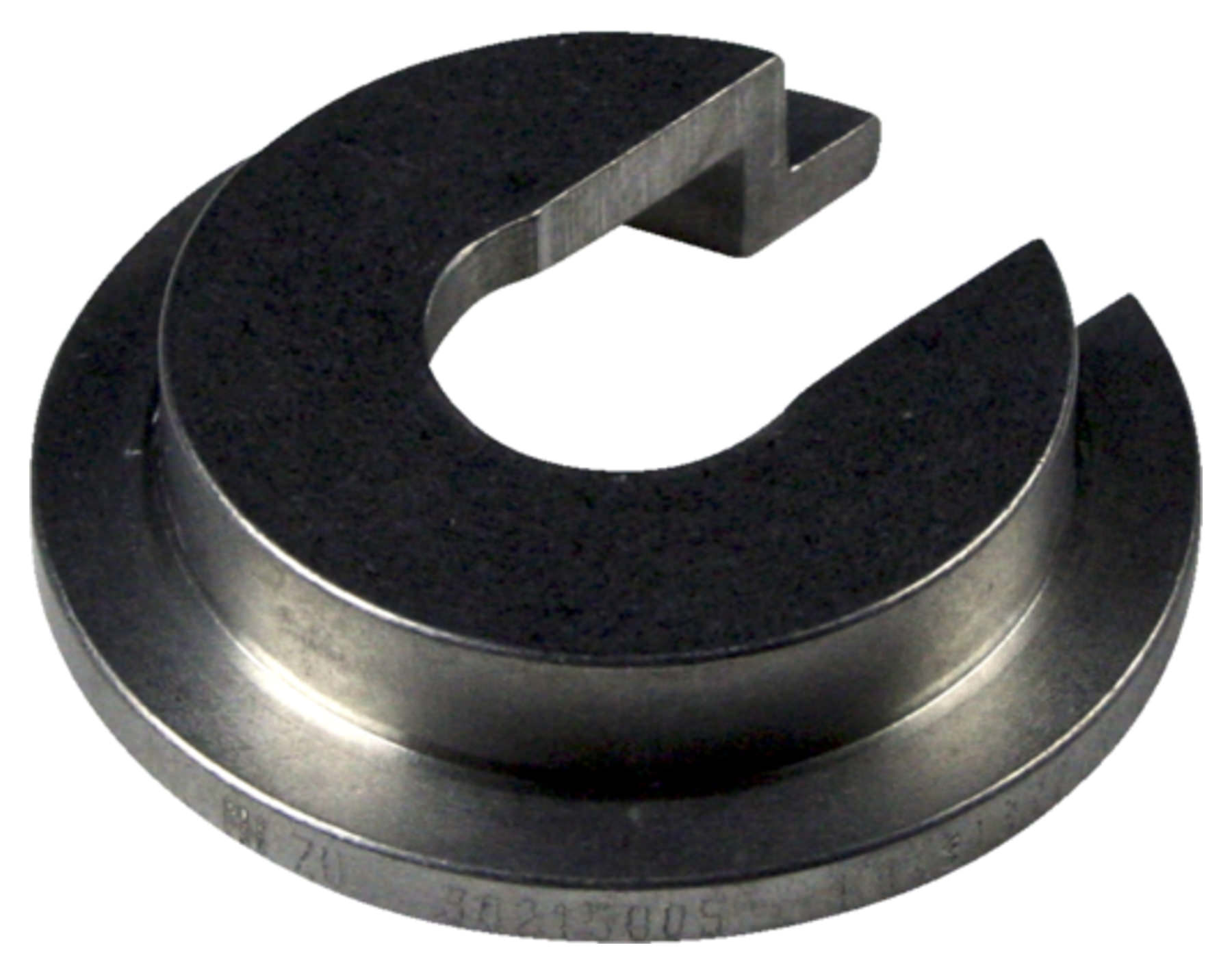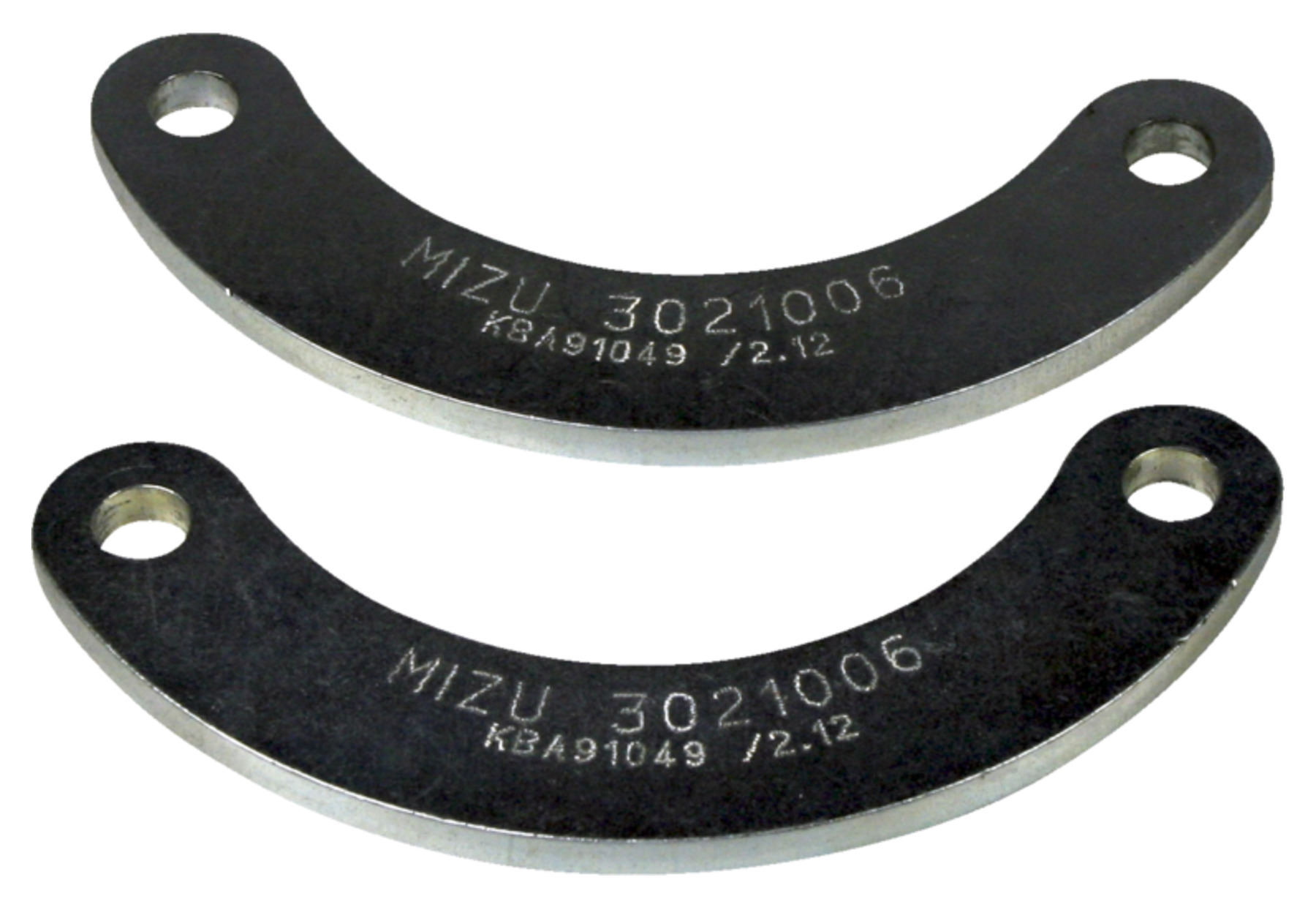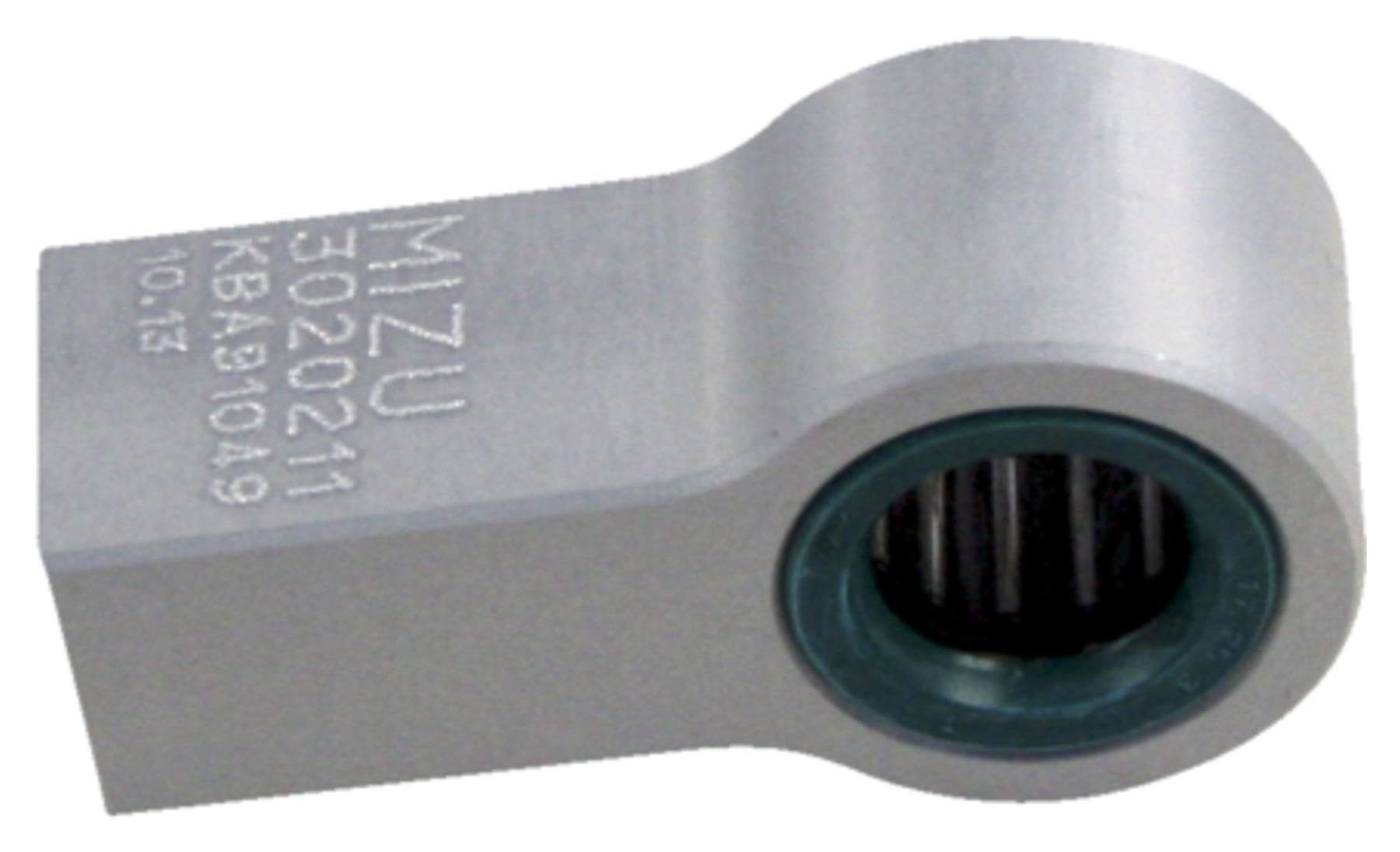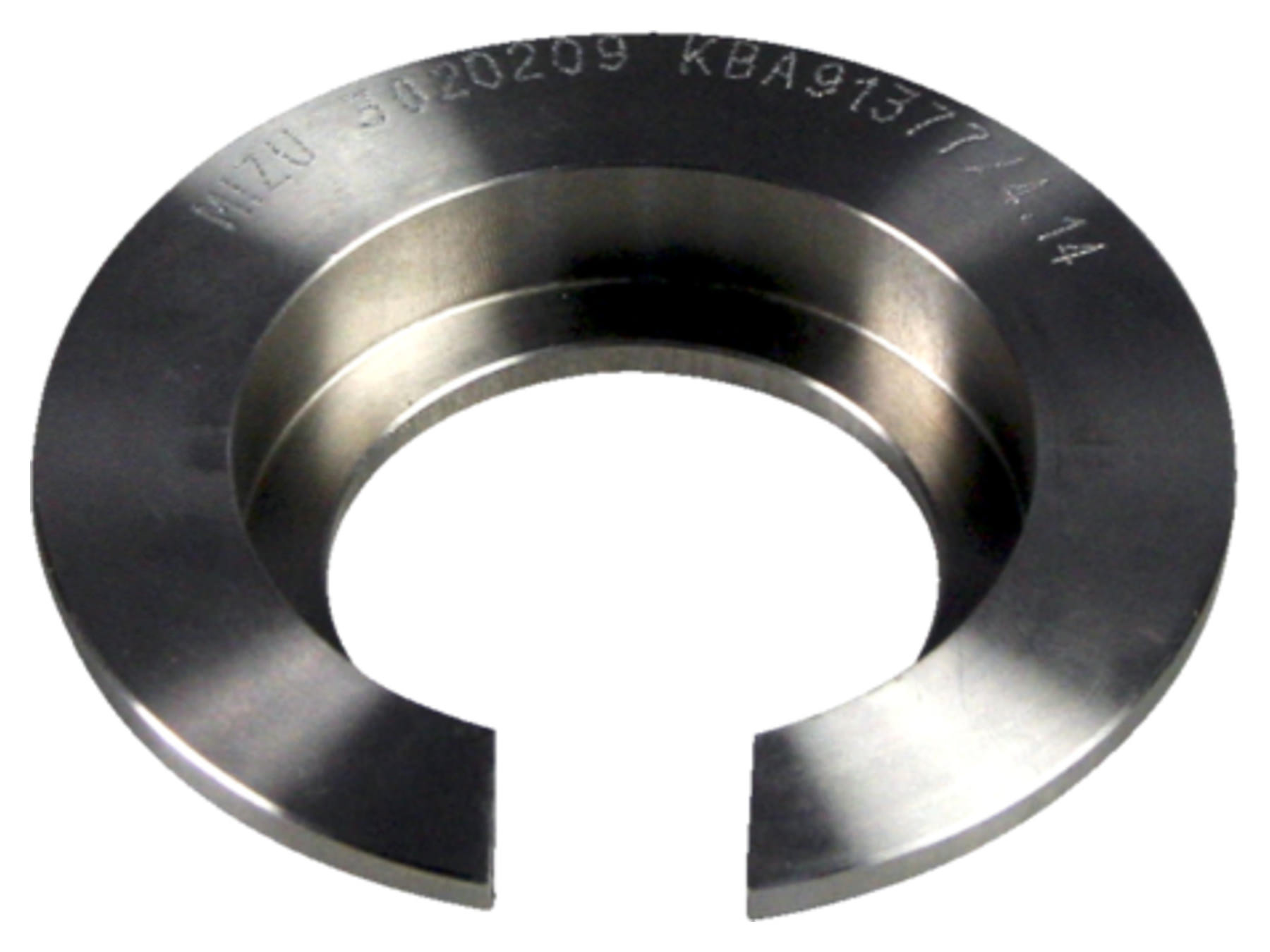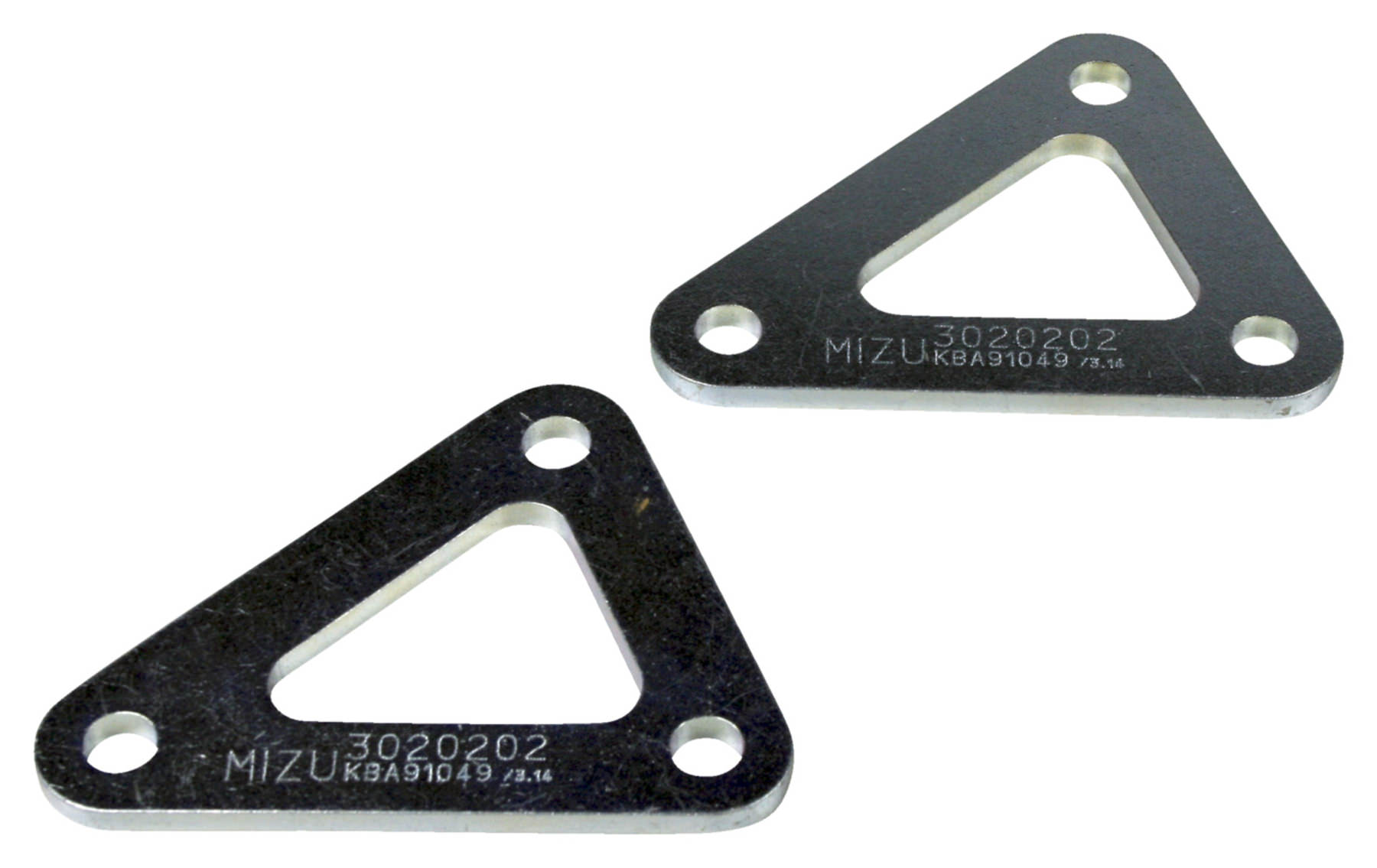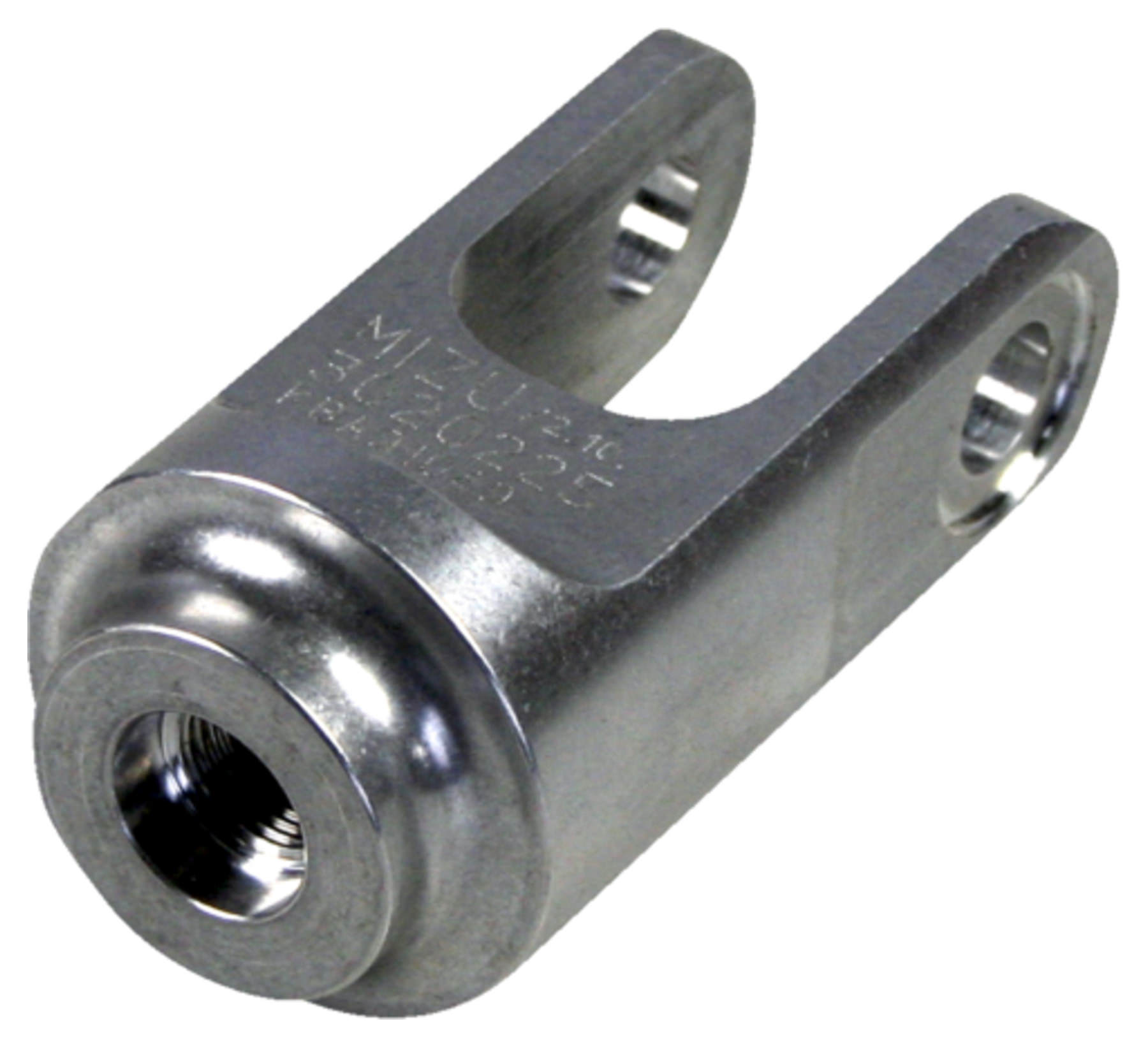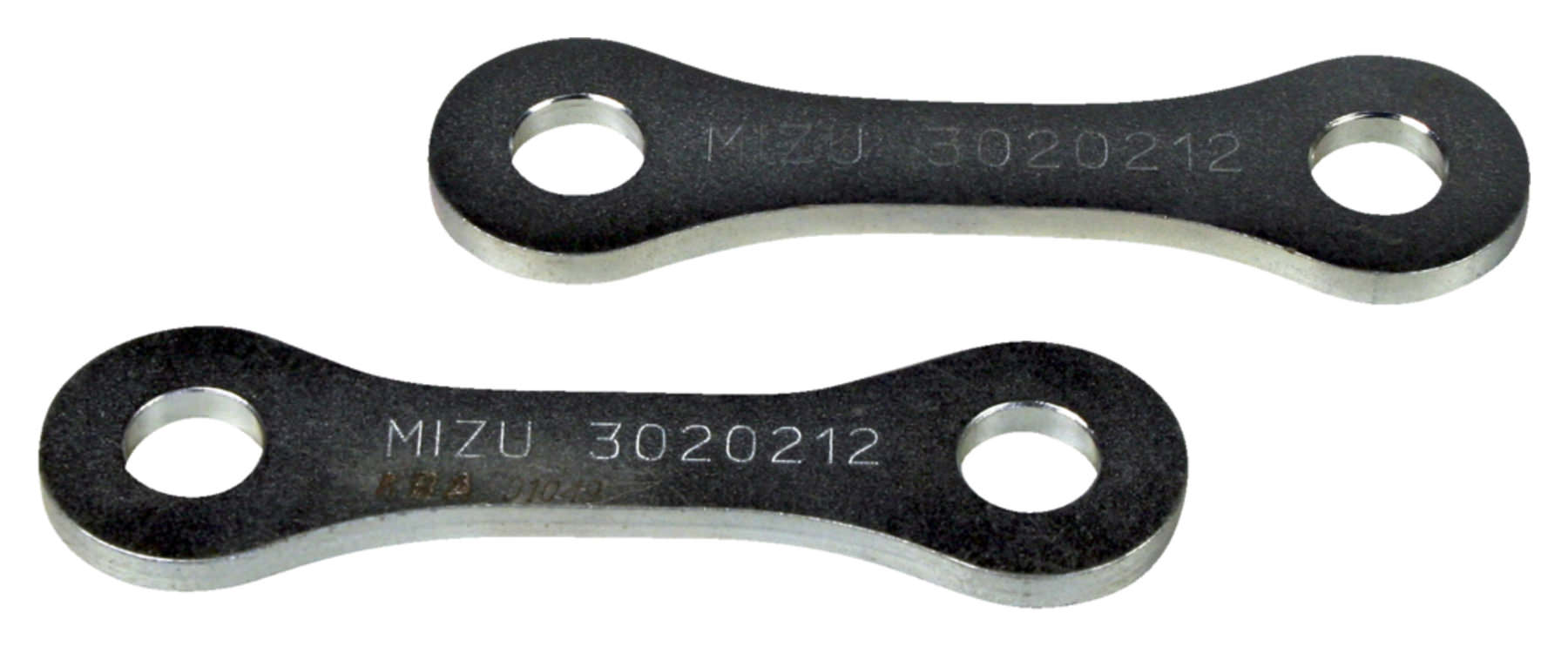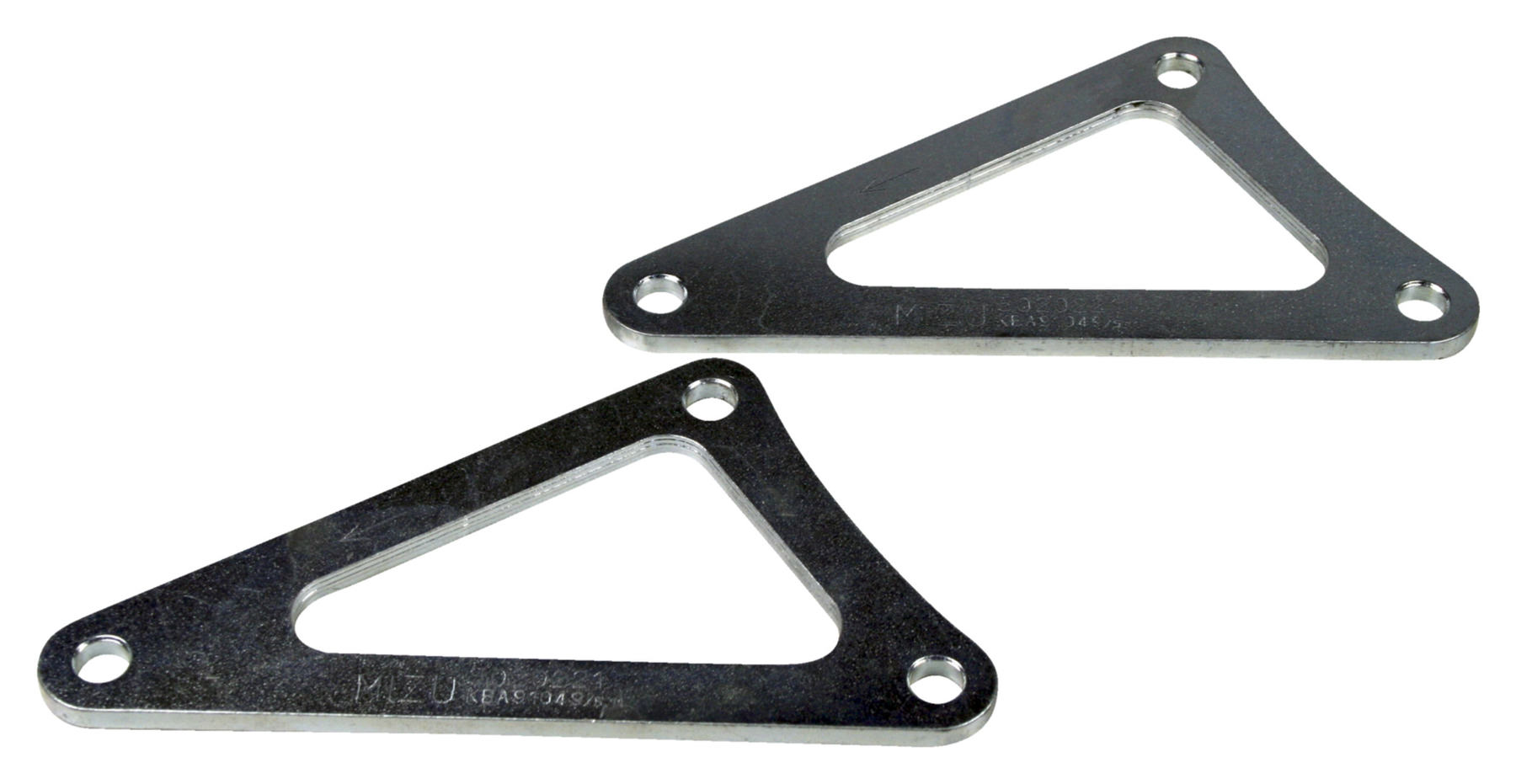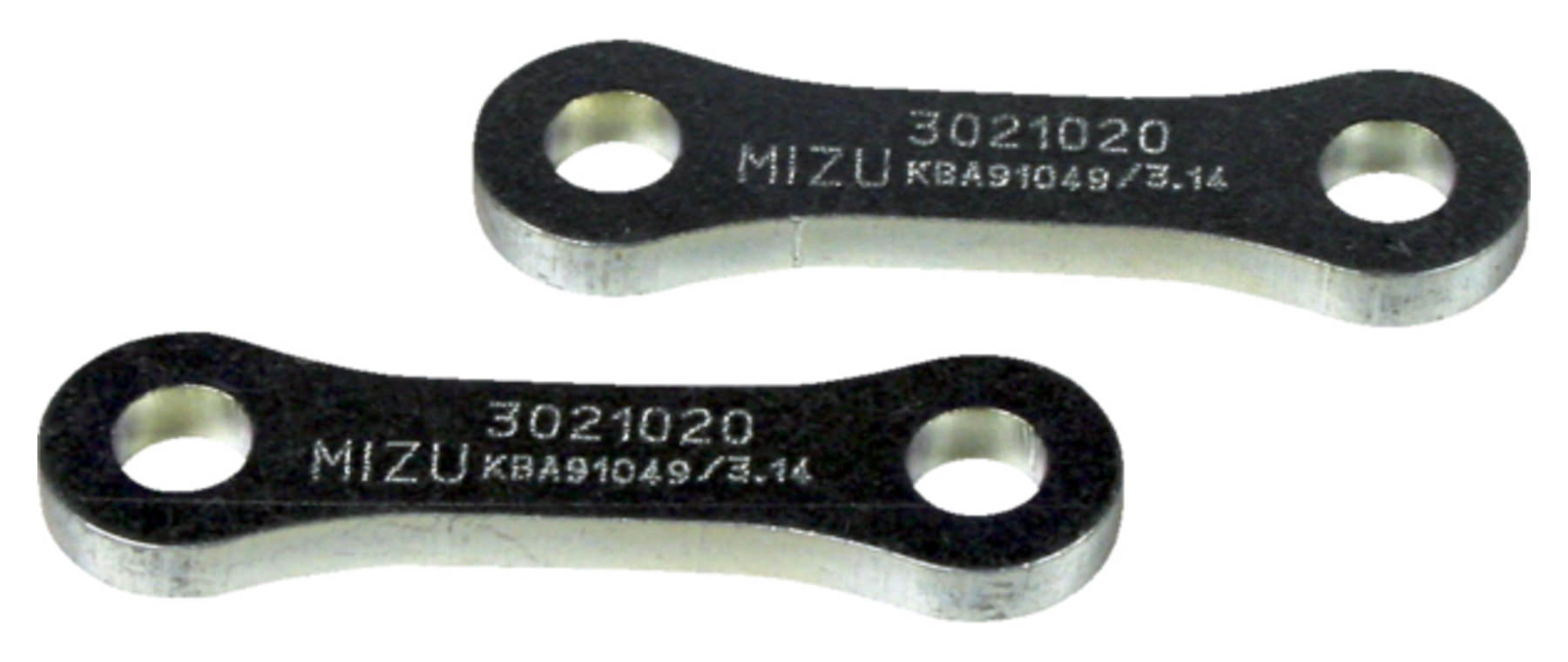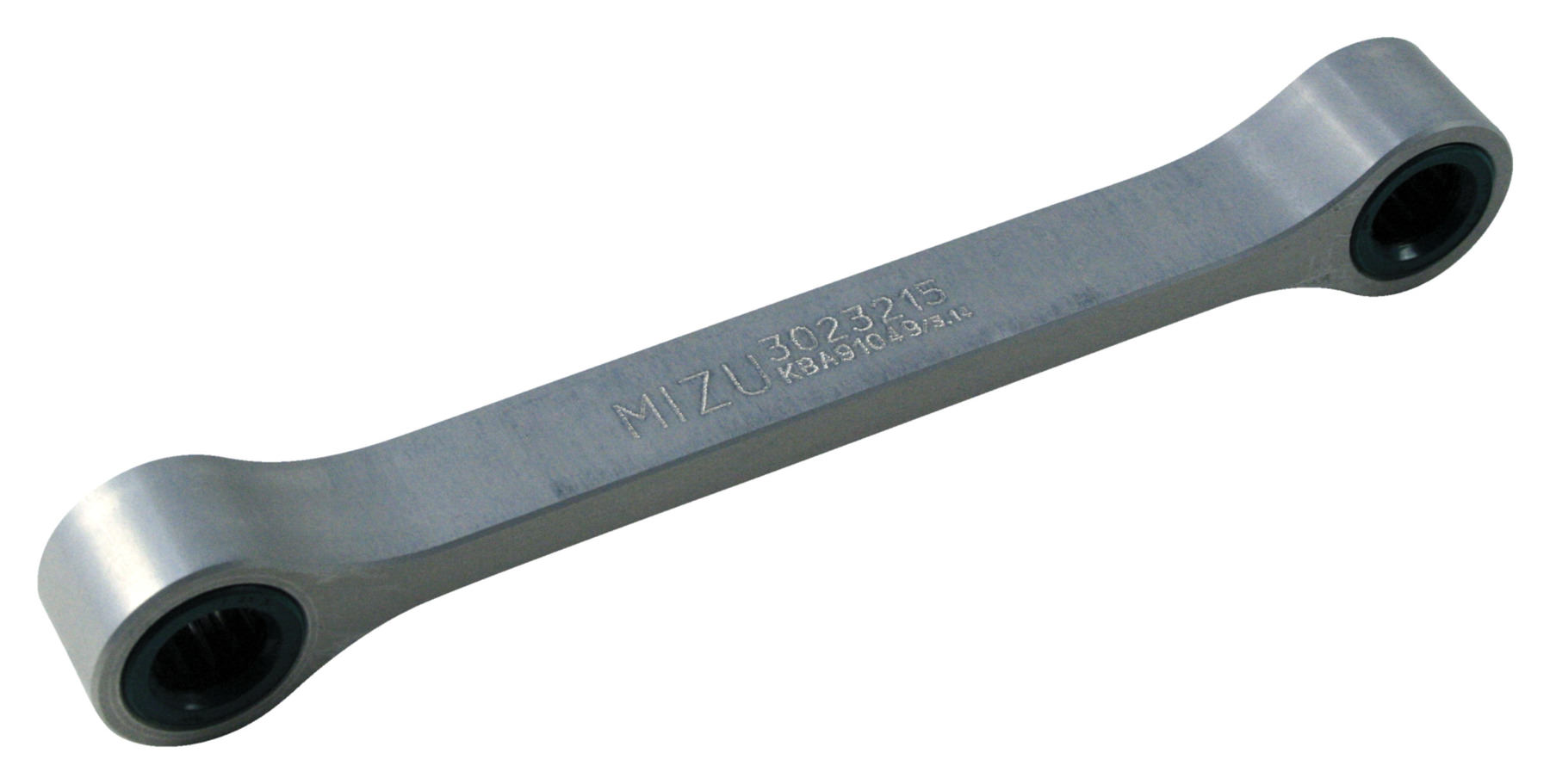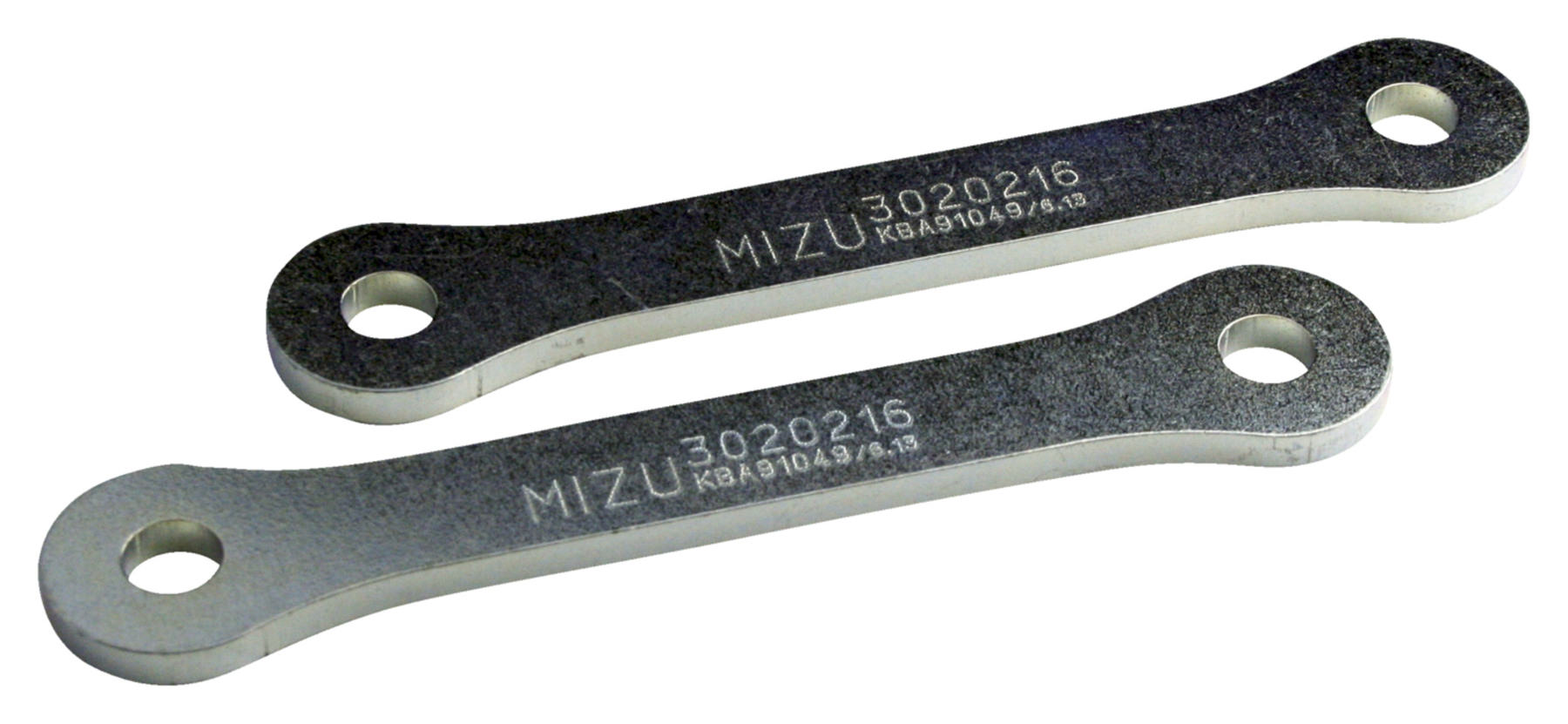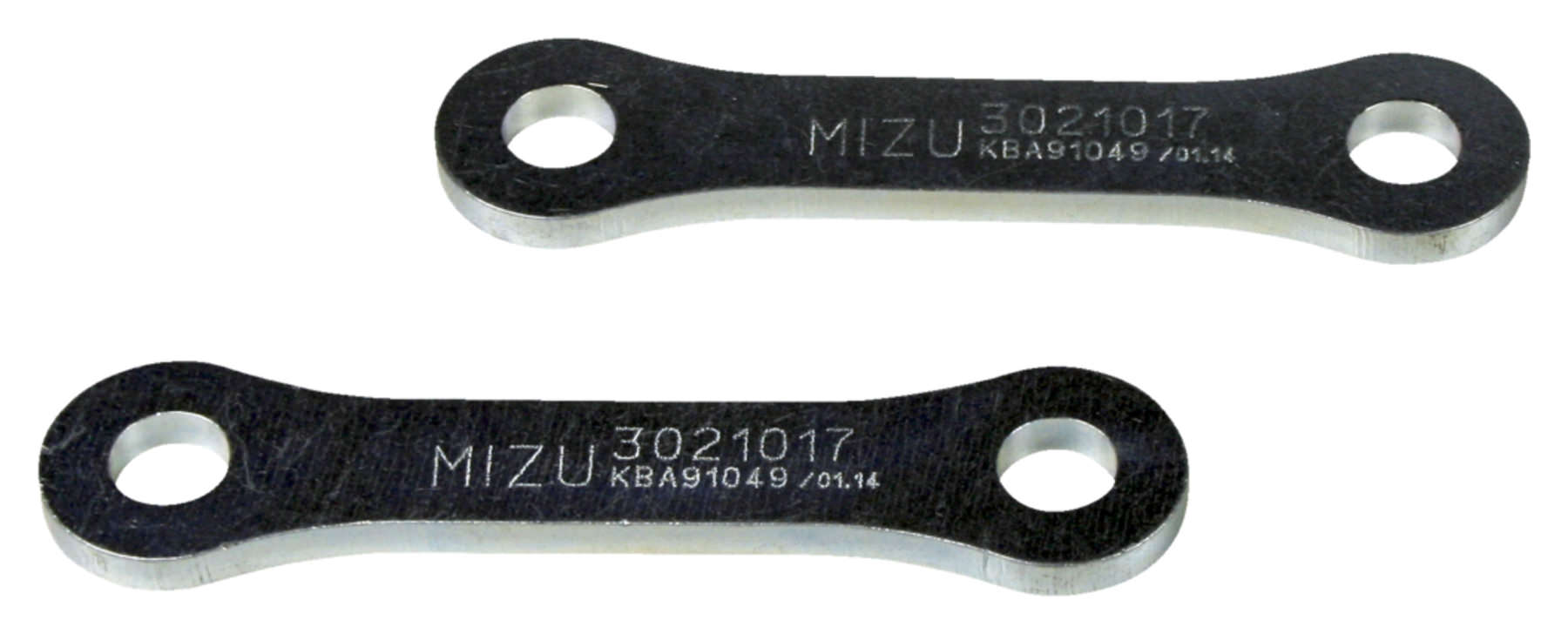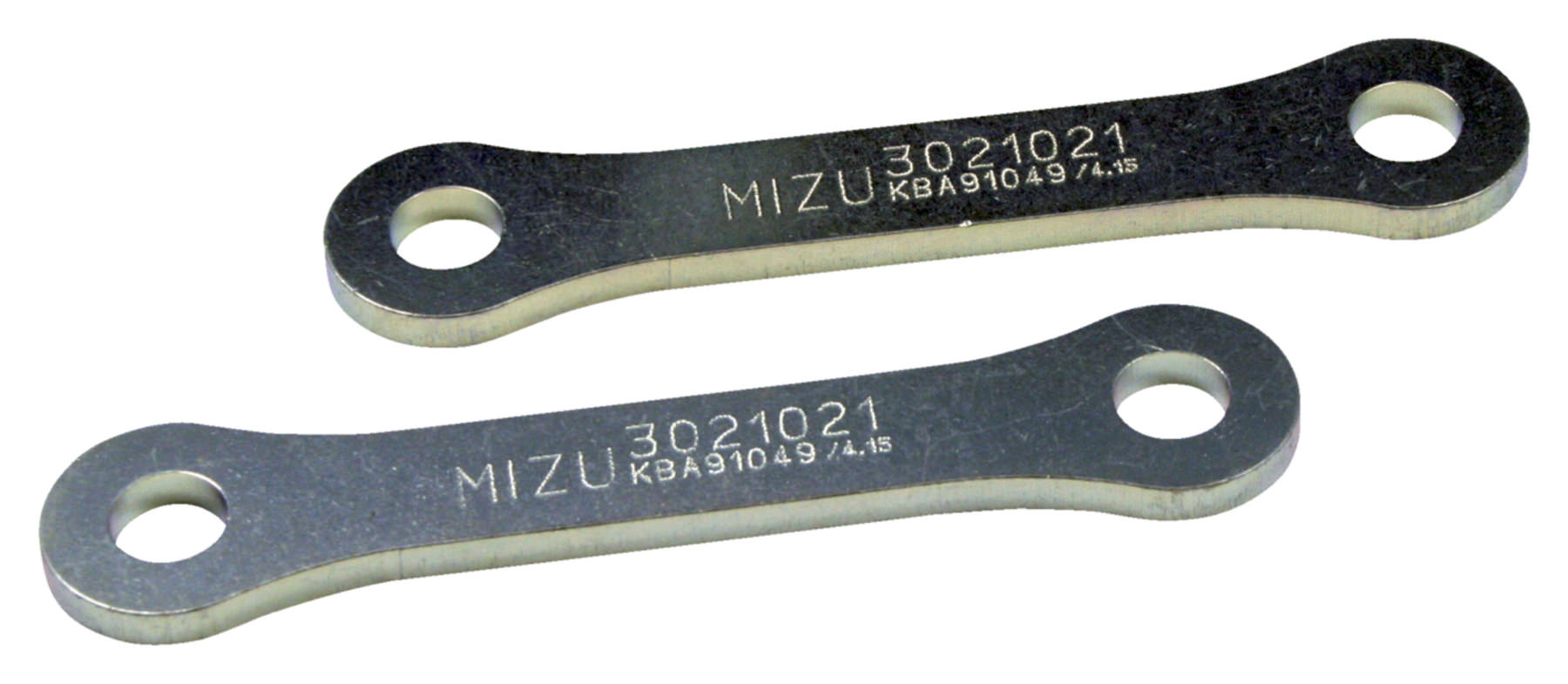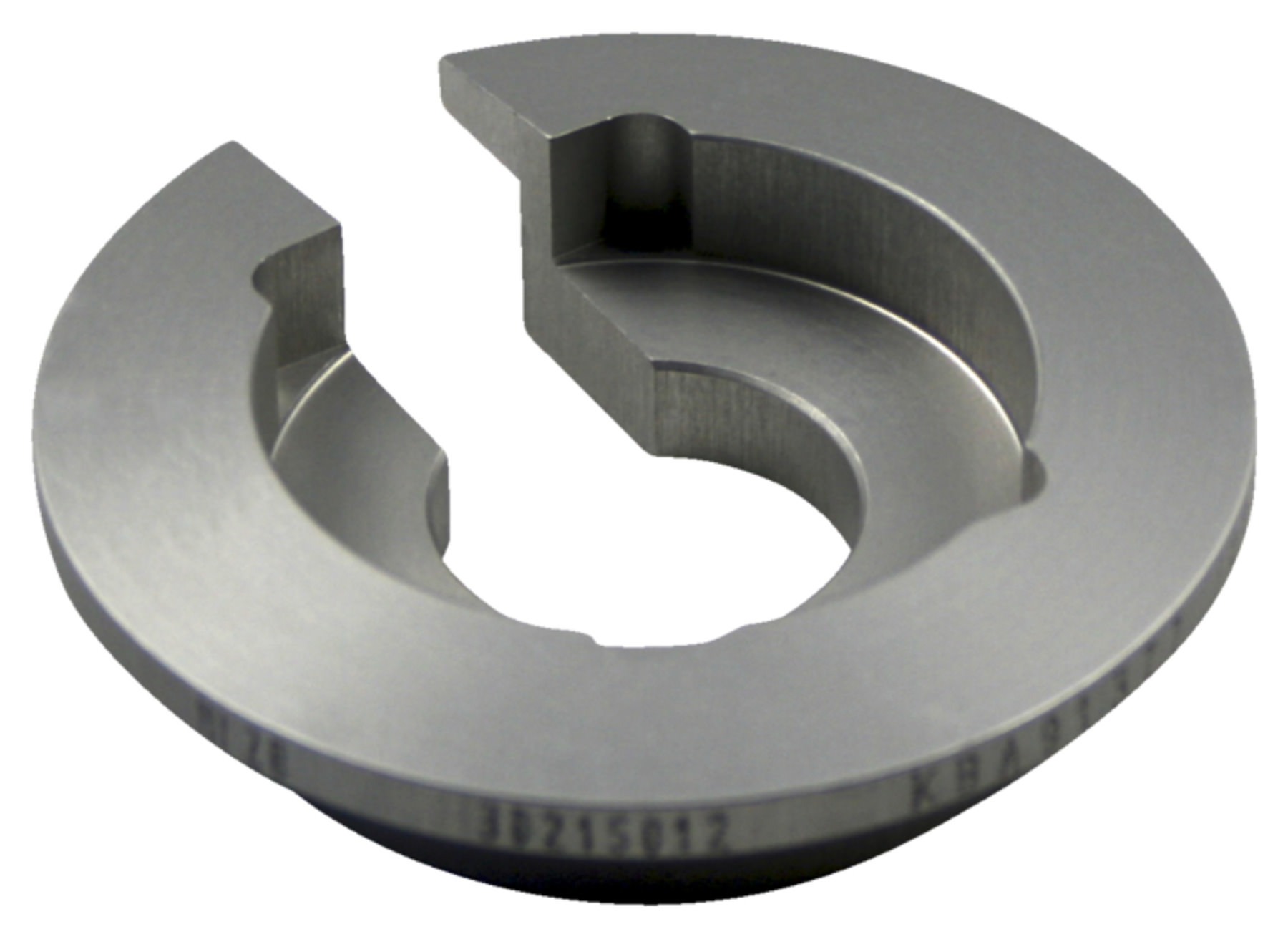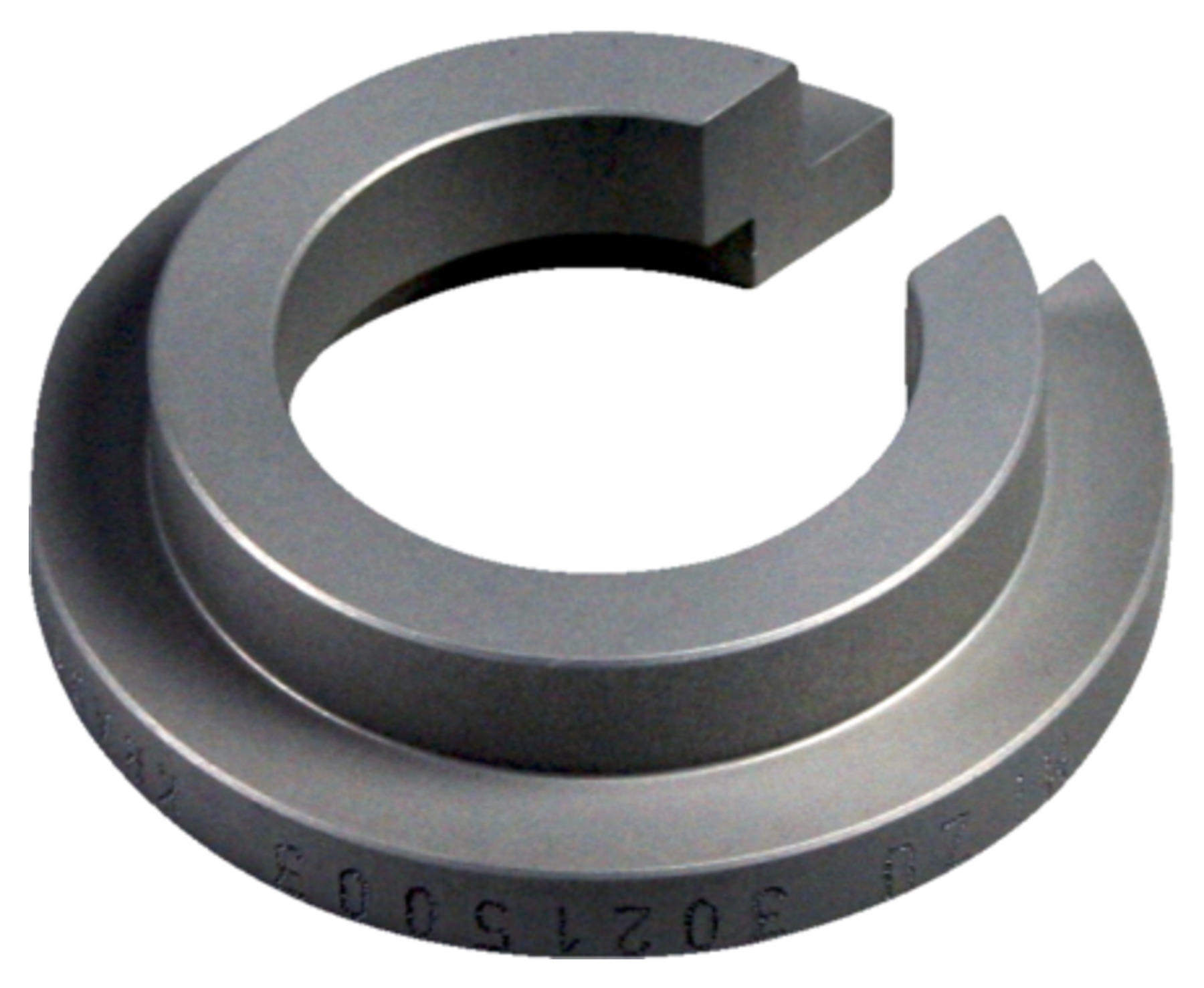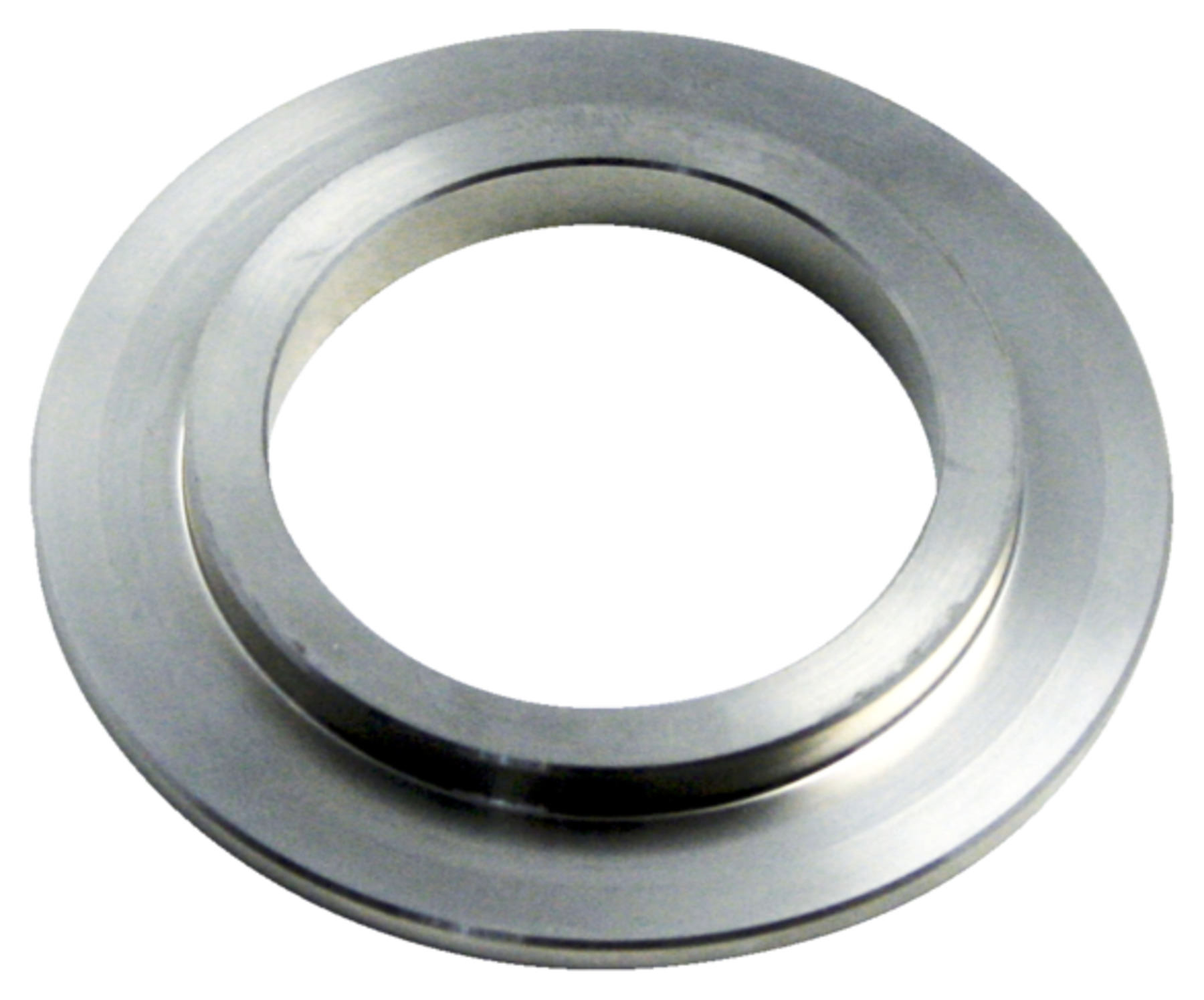 Unfortunately, this product is not compatible with this motorcycle.
Unfortunately, this product is not compatible with this motorcycle. You can find the right for the here: .
Free delivery on orders over €199.00
2 year return policy
Fast delivery
MIZU rear lowering kit
With both feet on the ground! With our MIZU rear lowering you get your bike to an optimal seat height for you. This means more riding fun and more safety for you - because only with the right stand biking is really fun!
Our rear raisers and lowerings mean driving fun at the highest level, are made in Germany and are supplied with ABE, a costly registration in the vehicle documents is not required.
Delivery includes ABE & installation instructions
2 years manufacturer warranty
High quality material
Made in Hilzingen, Germany according to ISO 9001
Attention:
these rear lift kits have only been tested for original suspension struts
Manufacturer details: MIZU

Honest craftsmanship and good quality from Germany

The history of MIZU GmbH began in 1987 when Michael Zupritt, who gave the company its name, was working on motorbikes in a double garage in Hilzingen. Today, the company produces various attachments and spare parts for motorbikes of all kinds.
From adjustable and foldable brake and clutch levers with ABE and manufacturer's warranty to higher and lowering systems and adjustable footrests. The ergonomics of the conversions is just as important to MIZU as the supply of spare parts. Spare parts can be supplied for all MIZU components, from screws to levers. From the very beginning, the company has focused on delivering honest craftsmanship, innovative technology and good quality from Germany. With success. At MIZU, there is plenty of genuine craftsmanship from masters of their trade.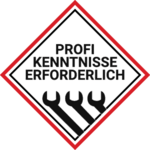 Professional technical expertise is essential to fit this article. We therefore urge you to have it installed by a motorcycle workshop!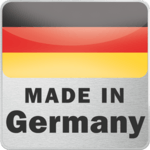 QUALITY MADE IN GERMANY!

By purchasing this item you have chosen a premium-quality product with superior German workmanship. This internationally acknowledged mark of quality means that this product is the result of efficiently coordinated development and production processes, technological expertise, continuous quality controls.
Product
Art. No.
Availability
Price
Actions
MIZU LOWERING KIT - 15/25MM VAR. SUZUKI
10015539

The product will be ordered from the manufacturer for you. Depending on availability, longer delivery times are also possible. We'll let you know if that's the case. You can of course cancel your delivery at any time free of charge.

Available in 7-21 days

€149.00 1
MIZU LOWERING KIT - 20/25/30MM VAR. KAWASAKI
10015510

The item is in stock and will be delivered in 2-5 working days. Note: Stocks are updated online every hour on working days from 7 a.m. to 8 p.m., so there is a good chance that the products are available if they appear online.

Available

€109.00 1
MIZU LOWERING KIT - 20/25MM VAR. SUZUKI
10015542

The item is in stock and will be delivered in 2-5 working days. Note: Stocks are updated online every hour on working days from 7 a.m. to 8 p.m., so there is a good chance that the products are available if they appear online.

Available

€109.00 1
MIZU LOWERING KIT - 20/30M VAR. HONDA
10015450

The product will be ordered from the manufacturer for you. Depending on availability, longer delivery times are also possible. We'll let you know if that's the case. You can of course cancel your delivery at any time free of charge.

Available in 7-21 days

€149.00 1
MIZU LOWERING KIT - 20/30MM VAR. APRILIA
10015407

The product will be ordered from the manufacturer for you. Depending on availability, longer delivery times are also possible. We'll let you know if that's the case. You can of course cancel your delivery at any time free of charge.

Available in 7-21 days

€109.00 1
MIZU LOWERING KIT - 20MM VFR800 RC 79/93
10015455

The product will be ordered from the manufacturer for you. Depending on availability, longer delivery times are also possible. We'll let you know if that's the case. You can of course cancel your delivery at any time free of charge.

Available in 7-21 days

€109.00 1
MIZU LOWERING KIT - 25/30/35/40MM VAR. MODELS
10015402

The item is in stock and will be delivered in 2-5 working days. Note: Stocks are updated online every hour on working days from 7 a.m. to 8 p.m., so there is a good chance that the products are available if they appear online.

Available

€109.00 1
MIZU LOWERING KIT - 25/30/35MM VAR. HONDA
10015445

The item is in stock and will be delivered in 2-5 working days. Note: Stocks are updated online every hour on working days from 7 a.m. to 8 p.m., so there is a good chance that the products are available if they appear online.

Available

€149.00 1
MIZU LOWERING KIT - 25/30/35MM VAR. MODELS
10015475

The item is in stock and will be delivered in 2-5 working days. Note: Stocks are updated online every hour on working days from 7 a.m. to 8 p.m., so there is a good chance that the products are available if they appear online.

Available

€109.00 1
MIZU LOWERING KIT - 25/30/35MM VAR. MODELS
10015473

The product will be ordered from the manufacturer for you. Depending on availability, longer delivery times are also possible. We'll let you know if that's the case. You can of course cancel your delivery at any time free of charge.

Available in 7-21 days

€109.00 1
MIZU LOWERING KIT - 25/30/35MM VAR. MODELS
10015499

The item is in stock and will be delivered in 2-5 working days. Note: Stocks are updated online every hour on working days from 7 a.m. to 8 p.m., so there is a good chance that the products are available if they appear online.

Available

€109.00 1
MIZU LOWERING KIT - 25/30/40MM VAR. TRIUMPH
10015557

The product will be ordered from the manufacturer for you. Depending on availability, longer delivery times are also possible. We'll let you know if that's the case. You can of course cancel your delivery at any time free of charge.

Available in 7-21 days

€109.00 1
MIZU LOWERING KIT - 25/30MM VAR. HONDA
10015449

The item is in stock and will be delivered in 2-5 working days. Note: Stocks are updated online every hour on working days from 7 a.m. to 8 p.m., so there is a good chance that the products are available if they appear online.

Available

€149.00 1
MIZU LOWERING KIT - 25/30MM VAR. KAWASAKI
10015508

The item is in stock and will be delivered in 2-5 working days. Note: Stocks are updated online every hour on working days from 7 a.m. to 8 p.m., so there is a good chance that the products are available if they appear online.

Available

€109.00 1
MIZU LOWERING KIT - 25/30MM VAR. KTM
10015528

The item is in stock and will be delivered in 2-5 working days. Note: Stocks are updated online every hour on working days from 7 a.m. to 8 p.m., so there is a good chance that the products are available if they appear online.

Available

€109.00 1
MIZU LOWERING KIT - 25/30MM VAR. MODELS
10015470

The item is in stock and will be delivered in 2-5 working days. Note: Stocks are updated online every hour on working days from 7 a.m. to 8 p.m., so there is a good chance that the products are available if they appear online.

Available

€109.00 1
MIZU LOWERING KIT - 25/30MM VAR. MODELS
10015483

The item is in stock and will be delivered in 2-5 working days. Note: Stocks are updated online every hour on working days from 7 a.m. to 8 p.m., so there is a good chance that the products are available if they appear online.

Available

€109.00 1
MIZU LOWERING KIT - 25/30MM VAR. MODELS
10015471

The product will be ordered from the manufacturer for you. Depending on availability, longer delivery times are also possible. We'll let you know if that's the case. You can of course cancel your delivery at any time free of charge.

Available in 7-21 days

€149.00 1
MIZU LOWERING KIT - 25/30MM VAR. MODELS
10015406

The product will be ordered from the manufacturer for you. Depending on availability, longer delivery times are also possible. We'll let you know if that's the case. You can of course cancel your delivery at any time free of charge.

Available in 7-21 days

€109.00 1
MIZU LOWERING KIT - 25/30MM VAR. MODELS
10015448

The product will be ordered from the manufacturer for you. Depending on availability, longer delivery times are also possible. We'll let you know if that's the case. You can of course cancel your delivery at any time free of charge.

Available in 7-21 days

€109.00 1
MIZU LOWERING KIT - 25/30MM VAR. MODELS
10015432

The item is in stock and will be delivered in 2-5 working days. Note: Stocks are updated online every hour on working days from 7 a.m. to 8 p.m., so there is a good chance that the products are available if they appear online.

Available

€109.00 1
MIZU LOWERING KIT - 25/30MM VAR. MODELS
10015404

The item is in stock and will be delivered in 2-5 working days. Note: Stocks are updated online every hour on working days from 7 a.m. to 8 p.m., so there is a good chance that the products are available if they appear online.

Available

€109.00 1
MIZU LOWERING KIT - 25/30MM VAR. SUZUKI
10015541

The product will be ordered from the manufacturer for you. Depending on availability, longer delivery times are also possible. We'll let you know if that's the case. You can of course cancel your delivery at any time free of charge.

Available in 7-21 days

€109.00 1
MIZU LOWERING KIT - 25/30MM VAR. SUZUKI
10015545

The item is in stock and will be delivered in 2-5 working days. Note: Stocks are updated online every hour on working days from 7 a.m. to 8 p.m., so there is a good chance that the products are available if they appear online.

Available

€109.00 1
MIZU LOWERING KIT - 25/30MM VAR. TRIUMPH
10015560

The item is in stock and will be delivered in 2-5 working days. Note: Stocks are updated online every hour on working days from 7 a.m. to 8 p.m., so there is a good chance that the products are available if they appear online.

Available

€109.00 1
MIZU LOWERING KIT - 25/30MM VAR. TRIUMPH
10015554

The item is in stock and will be delivered in 2-5 working days. Note: Stocks are updated online every hour on working days from 7 a.m. to 8 p.m., so there is a good chance that the products are available if they appear online.

Available

€109.00 1
MIZU LOWERING KIT - 25/35/40MM VAR. MODELS
10015416

The item is in stock and will be delivered in 2-5 working days. Note: Stocks are updated online every hour on working days from 7 a.m. to 8 p.m., so there is a good chance that the products are available if they appear online.

Available

€149.00 1
MIZU LOWERING KIT - 25/35MM VAR. BMW
10015415

The product will be ordered from the manufacturer for you. Depending on availability, longer delivery times are also possible. We'll let you know if that's the case. You can of course cancel your delivery at any time free of charge.

Available in 7-21 days

€149.00 1
MIZU LOWERING KIT - 25/35MM VAR. KAWASAKI
10015509

The product will be ordered from the manufacturer for you. Depending on availability, longer delivery times are also possible. We'll let you know if that's the case. You can of course cancel your delivery at any time free of charge.

Available in 7-21 days

€109.00 1
MIZU LOWERING KIT - 25/35MM VAR. KTM
10015520

The product will be ordered from the manufacturer for you. Depending on availability, longer delivery times are also possible. We'll let you know if that's the case. You can of course cancel your delivery at any time free of charge.

Available in 7-21 days

€109.00 1
MIZU LOWERING KIT - 25/35MM VAR. MODELS
10015474

The product will be ordered from the manufacturer for you. Depending on availability, longer delivery times are also possible. We'll let you know if that's the case. You can of course cancel your delivery at any time free of charge.

Available in 7-21 days

€109.00 1
MIZU LOWERING KIT - 25/45MM VAR. KAWASAKI
10015516

The item is in stock and will be delivered in 2-5 working days. Note: Stocks are updated online every hour on working days from 7 a.m. to 8 p.m., so there is a good chance that the products are available if they appear online.

Available

€169.00 1
MIZU LOWERING KIT - 25MM 800GS 2008-12
10015418

The product will be ordered from the manufacturer for you. Depending on availability, longer delivery times are also possible. We'll let you know if that's the case. You can of course cancel your delivery at any time free of charge.

Available in 7-21 days

€169.00 1
MIZU LOWERING KIT - 25MM BMW 310 GS/R
10015409

The product will be ordered from the manufacturer for you. Depending on availability, longer delivery times are also possible. We'll let you know if that's the case. You can of course cancel your delivery at any time free of charge.

Available in 7-21 days

€149.00 1
MIZU LOWERING KIT - 25MM BMW F650CS
10015414

The item is in stock and will be delivered in 2-5 working days. Note: Stocks are updated online every hour on working days from 7 a.m. to 8 p.m., so there is a good chance that the products are available if they appear online.

Available

€109.00 1
MIZU LOWERING KIT - 25MM CB1000R SC80
10015459

The item is in stock and will be delivered in 2-5 working days. Note: Stocks are updated online every hour on working days from 7 a.m. to 8 p.m., so there is a good chance that the products are available if they appear online.

Available

€109.00 1
MIZU LOWERING KIT - 25MM CBR300R NC51
10015440

The product will be ordered from the manufacturer for you. Depending on availability, longer delivery times are also possible. We'll let you know if that's the case. You can of course cancel your delivery at any time free of charge.

Available in 7-21 days

€289.00 1
MIZU LOWERING KIT - 25MM CBR900R SC33
10015465

The product will be ordered from the manufacturer for you. Depending on availability, longer delivery times are also possible. We'll let you know if that's the case. You can of course cancel your delivery at any time free of charge.

Available in 7-21 days

€109.00 1
MIZU LOWERING KIT - 25MM CBR900R SC44
10015463

The product will be ordered from the manufacturer for you. Depending on availability, longer delivery times are also possible. We'll let you know if that's the case. You can of course cancel your delivery at any time free of charge.

Available in 7-21 days

€109.00 1
MIZU LOWERING KIT - 25MM CBR900RR SC28/29
10015464

The product will be ordered from the manufacturer for you. Depending on availability, longer delivery times are also possible. We'll let you know if that's the case. You can of course cancel your delivery at any time free of charge.

Available in 7-21 days

€109.00 1
MIZU LOWERING KIT - 25MM DT 125 R/RE/X
10015561

The product will be ordered from the manufacturer for you. Depending on availability, longer delivery times are also possible. We'll let you know if that's the case. You can of course cancel your delivery at any time free of charge.

Available in 7-21 days

€109.00 1
MIZU LOWERING KIT - 25MM HONDA VFR1200F
10015469

The product will be ordered from the manufacturer for you. Depending on availability, longer delivery times are also possible. We'll let you know if that's the case. You can of course cancel your delivery at any time free of charge.

Available in 7-21 days

€109.00 1
MIZU LOWERING KIT - 25MM KAWASAKI KLE500
10015482

The item is in stock and will be delivered in 2-5 working days. Note: Stocks are updated online every hour on working days from 7 a.m. to 8 p.m., so there is a good chance that the products are available if they appear online.

Available

€109.00 1
MIZU LOWERING KIT - 25MM R1100S 98-04
10015428

The product will be ordered from the manufacturer for you. Depending on availability, longer delivery times are also possible. We'll let you know if that's the case. You can of course cancel your delivery at any time free of charge.

Available in 7-21 days

€149.00 1
MIZU LOWERING KIT - 25MM SUZUKI GSX-R 750
10015544

The product will be ordered from the manufacturer for you. Depending on availability, longer delivery times are also possible. We'll let you know if that's the case. You can of course cancel your delivery at any time free of charge.

Available in 7-21 days

€109.00 1
MIZU LOWERING KIT - 25MM SUZUKI GSX-R/S 125
10015536

The product will be ordered from the manufacturer for you. Depending on availability, longer delivery times are also possible. We'll let you know if that's the case. You can of course cancel your delivery at any time free of charge.

Available in 7-21 days

€289.00 1
MIZU LOWERING KIT - 25MM SWM SM125R ENDURO
10015551

The product will be ordered from the manufacturer for you. Depending on availability, longer delivery times are also possible. We'll let you know if that's the case. You can of course cancel your delivery at any time free of charge.

Available in 7-21 days

€149.00 1
MIZU LOWERING KIT 25MM - VAR. HARLEY-DAVIDSON
10015435

The product will be ordered from the manufacturer for you. Depending on availability, longer delivery times are also possible. We'll let you know if that's the case. You can of course cancel your delivery at any time free of charge.

Available in 7-21 days

€149.00 1
MIZU LOWERING KIT 25MM - VAR. HARLEY-DAVIDSON
10015436

The product will be ordered from the manufacturer for you. Depending on availability, longer delivery times are also possible. We'll let you know if that's the case. You can of course cancel your delivery at any time free of charge.

Available in 7-21 days

€109.00 1
MIZU LOWERING KIT - 25MM VERSYS 650 LE650E
10015498

The product will be ordered from the manufacturer for you. Depending on availability, longer delivery times are also possible. We'll let you know if that's the case. You can of course cancel your delivery at any time free of charge.

Available in 7-21 days

€149.00 1
MIZU LOWERING KIT - 25MM VFR750F
10015453

The product will be ordered from the manufacturer for you. Depending on availability, longer delivery times are also possible. We'll let you know if that's the case. You can of course cancel your delivery at any time free of charge.

Available in 7-21 days

€149.00 1
MIZU LOWERING KIT - 25MM VFR800 RC 46
10015456

The product will be ordered from the manufacturer for you. Depending on availability, longer delivery times are also possible. We'll let you know if that's the case. You can of course cancel your delivery at any time free of charge.

Available in 7-21 days

€109.00 1
MIZU LOWERING KIT - 25MM VFR800X CROSSRUNNER
10015457

The product will be ordered from the manufacturer for you. Depending on availability, longer delivery times are also possible. We'll let you know if that's the case. You can of course cancel your delivery at any time free of charge.

Available in 7-21 days

€109.00 1
MIZU LOWERING KIT - 25MM XT1200ZE SUPERTENERE
10015579

The product will be ordered from the manufacturer for you. Depending on availability, longer delivery times are also possible. We'll let you know if that's the case. You can of course cancel your delivery at any time free of charge.

Available in 7-21 days

€109.00 1
MIZU LOWERING KIT - 25MM XT125 MALAGUTI
10015564

The product will be ordered from the manufacturer for you. Depending on availability, longer delivery times are also possible. We'll let you know if that's the case. You can of course cancel your delivery at any time free of charge.

Available in 7-21 days

€109.00 1
MIZU LOWERING KIT - 25MM YAMAHA MT-03
10015570

The product will be ordered from the manufacturer for you. Depending on availability, longer delivery times are also possible. We'll let you know if that's the case. You can of course cancel your delivery at any time free of charge.

Available in 7-21 days

€149.00 1
MIZU LOWERING KIT - 25MM ZX-10R/RR
10015514

The product will be ordered from the manufacturer for you. Depending on availability, longer delivery times are also possible. We'll let you know if that's the case. You can of course cancel your delivery at any time free of charge.

Available in 7-21 days

€109.00 1
MIZU LOWERING KIT - 25MM, VAR. BMW
10015427

The product will be ordered from the manufacturer for you. Depending on availability, longer delivery times are also possible. We'll let you know if that's the case. You can of course cancel your delivery at any time free of charge.

Available in 7-21 days

€109.00 1
MIZU LOWERING KIT - 25MM, VAR. BMW
10015413

The item is in stock and will be delivered in 2-5 working days. Note: Stocks are updated online every hour on working days from 7 a.m. to 8 p.m., so there is a good chance that the products are available if they appear online.

Available

€289.00 1
MIZU LOWERING KIT - 25MM, VAR. BUELL
10015433

The product will be ordered from the manufacturer for you. Depending on availability, longer delivery times are also possible. We'll let you know if that's the case. You can of course cancel your delivery at any time free of charge.

Available in 7-21 days

€109.00 1
MIZU LOWERING KIT - 25MM, VAR. HONDA
10015452

The item is in stock and will be delivered in 2-5 working days. Note: Stocks are updated online every hour on working days from 7 a.m. to 8 p.m., so there is a good chance that the products are available if they appear online.

Available

€189.00 1
MIZU LOWERING KIT - 25MM, VAR. HONDA
10015442

The item is in stock and will be delivered in 2-5 working days. Note: Stocks are updated online every hour on working days from 7 a.m. to 8 p.m., so there is a good chance that the products are available if they appear online.

Available

€109.00 1
MIZU LOWERING KIT - 25MM, VAR. KAWASAKI
10015506

The product will be ordered from the manufacturer for you. Depending on availability, longer delivery times are also possible. We'll let you know if that's the case. You can of course cancel your delivery at any time free of charge.

Available in 7-21 days

€169.00 1
MIZU LOWERING KIT - 25MM, VAR. KAWASAKI
10015497

The item is in stock and will be delivered in 2-5 working days. Note: Stocks are updated online every hour on working days from 7 a.m. to 8 p.m., so there is a good chance that the products are available if they appear online.

Available

€149.00 1
MIZU LOWERING KIT - 25MM, VAR. MODELS
10015513

The product will be ordered from the manufacturer for you. Depending on availability, longer delivery times are also possible. We'll let you know if that's the case. You can of course cancel your delivery at any time free of charge.

Available in 7-21 days

€109.00 1
MIZU LOWERING KIT - 25MM, VAR. MODELS
10015534

The product will be ordered from the manufacturer for you. Depending on availability, longer delivery times are also possible. We'll let you know if that's the case. You can of course cancel your delivery at any time free of charge.

Available in 7-21 days

€109.00 1
MIZU LOWERING KIT - 25MM, VAR. MV AGUSTA
10015531

The product will be ordered from the manufacturer for you. Depending on availability, longer delivery times are also possible. We'll let you know if that's the case. You can of course cancel your delivery at any time free of charge.

Available in 7-21 days

€109.00 1
MIZU LOWERING KIT - 25MM, VAR. TRIUMPH
10015558

The item is in stock and will be delivered in 2-5 working days. Note: Stocks are updated online every hour on working days from 7 a.m. to 8 p.m., so there is a good chance that the products are available if they appear online.

Available

€109.00 1
MIZU LOWERING KIT - 25MM, VAR. TRIUMPH
10015559

The product will be ordered from the manufacturer for you. Depending on availability, longer delivery times are also possible. We'll let you know if that's the case. You can of course cancel your delivery at any time free of charge.

Available in 7-21 days

€189.00 1
MIZU LOWERING KIT - 25MM, VAR. YAMAHA
10015574

The product will be ordered from the manufacturer for you. Depending on availability, longer delivery times are also possible. We'll let you know if that's the case. You can of course cancel your delivery at any time free of charge.

Available in 7-21 days

€109.00 1
MIZU LOWERING KIT - 25MM, VAR. YAMAHA
10015575

The item is in stock and will be delivered in 2-5 working days. Note: Stocks are updated online every hour on working days from 7 a.m. to 8 p.m., so there is a good chance that the products are available if they appear online.

Available

€109.00 1
MIZU LOWERING KIT - 30/25MM VAR. MODELS
10015401

The item is in stock and will be delivered in 2-5 working days. Note: Stocks are updated online every hour on working days from 7 a.m. to 8 p.m., so there is a good chance that the products are available if they appear online.

Available

€149.00 1
MIZU LOWERING KIT - 30/35/40MM VAR. KAWASAKI
10015485

The item is in stock and will be delivered in 2-5 working days. Note: Stocks are updated online every hour on working days from 7 a.m. to 8 p.m., so there is a good chance that the products are available if they appear online.

Available

€109.00 1
MIZU LOWERING KIT - 30/35/40MM VAR. MODELS
10015412

The item is in stock and will be delivered in 2-5 working days. Note: Stocks are updated online every hour on working days from 7 a.m. to 8 p.m., so there is a good chance that the products are available if they appear online.

Available

€109.00 1
MIZU LOWERING KIT - 30/35/40MM VAR. SUZUKI
10015537

The product will be ordered from the manufacturer for you. Depending on availability, longer delivery times are also possible. We'll let you know if that's the case. You can of course cancel your delivery at any time free of charge.

Available in 7-21 days

€109.00 1
MIZU LOWERING KIT - 30/35MM VAR. KAWASAKI
10015515

The product will be ordered from the manufacturer for you. Depending on availability, longer delivery times are also possible. We'll let you know if that's the case. You can of course cancel your delivery at any time free of charge.

Available in 7-21 days

€169.00 1
MIZU LOWERING KIT - 30/35MM VAR. KAWASAKI
10015484

The item is in stock and will be delivered in 2-5 working days. Note: Stocks are updated online every hour on working days from 7 a.m. to 8 p.m., so there is a good chance that the products are available if they appear online.

Available

€109.00 1
MIZU LOWERING KIT - 30/35MM VAR. MODELS
10015430

The product will be ordered from the manufacturer for you. Depending on availability, longer delivery times are also possible. We'll let you know if that's the case. You can of course cancel your delivery at any time free of charge.

Available in 7-21 days

€109.00 1
MIZU LOWERING KIT - 30/40MM VAR. KAWASAKI
10015496

The product will be ordered from the manufacturer for you. Depending on availability, longer delivery times are also possible. We'll let you know if that's the case. You can of course cancel your delivery at any time free of charge.

Available in 7-21 days

€109.00 1
MIZU LOWERING KIT - 30/40MM VAR. KTM
10015518

The item is in stock and will be delivered in 2-5 working days. Note: Stocks are updated online every hour on working days from 7 a.m. to 8 p.m., so there is a good chance that the products are available if they appear online.

Available

€149.00 1
MIZU LOWERING KIT - 30/40MM VAR. MODELS
10015538

The product will be ordered from the manufacturer for you. Depending on availability, longer delivery times are also possible. We'll let you know if that's the case. You can of course cancel your delivery at any time free of charge.

Available in 7-21 days

€109.00 1
MIZU LOWERING KIT - 30/40MM VAR. YAMAHA
10015562

The item is in stock and will be delivered in 2-5 working days. Note: Stocks are updated online every hour on working days from 7 a.m. to 8 p.m., so there is a good chance that the products are available if they appear online.

Available

€109.00 1
MIZU LOWERING KIT - 30MM BTS 1100 BULLDOG
10015577

The product will be ordered from the manufacturer for you. Depending on availability, longer delivery times are also possible. We'll let you know if that's the case. You can of course cancel your delivery at any time free of charge.

Available in 7-21 days

€109.00 1
MIZU LOWERING KIT - 30MM CBR1100XX SC35
10015468

The product will be ordered from the manufacturer for you. Depending on availability, longer delivery times are also possible. We'll let you know if that's the case. You can of course cancel your delivery at any time free of charge.

Available in 7-21 days

€109.00 1
MIZU LOWERING KIT - 30MM GSF400 BANDIT
10015535

The product will be ordered from the manufacturer for you. Depending on availability, longer delivery times are also possible. We'll let you know if that's the case. You can of course cancel your delivery at any time free of charge.

Available in 7-21 days

€109.00 1
MIZU LOWERING KIT - 30MM GSX-R1000
10015548

The product will be ordered from the manufacturer for you. Depending on availability, longer delivery times are also possible. We'll let you know if that's the case. You can of course cancel your delivery at any time free of charge.

Available in 7-21 days

€109.00 1
MIZU LOWERING KIT - 30MM KAWASAKI KLX250
10015472

The product will be ordered from the manufacturer for you. Depending on availability, longer delivery times are also possible. We'll let you know if that's the case. You can of course cancel your delivery at any time free of charge.

Available in 7-21 days

€109.00 1
MIZU LOWERING KIT - 30MM KAWASAKI Z400
10015478

The product will be ordered from the manufacturer for you. Depending on availability, longer delivery times are also possible. We'll let you know if that's the case. You can of course cancel your delivery at any time free of charge.

Available in 7-21 days

€109.00 1
MIZU LOWERING KIT - 30MM KSR TW 125
10015517

The product will be ordered from the manufacturer for you. Depending on availability, longer delivery times are also possible. We'll let you know if that's the case. You can of course cancel your delivery at any time free of charge.

Available in 7-21 days

€109.00 1
MIZU LOWERING KIT - 30MM KTM 390 ADVENTURE
10015519

The product will be ordered from the manufacturer for you. Depending on availability, longer delivery times are also possible. We'll let you know if that's the case. You can of course cancel your delivery at any time free of charge.

Available in 7-21 days

€109.00 1
MIZU LOWERING KIT - 30MM KTM 790 ADVENTURE
10015525

The item is in stock and will be delivered in 2-5 working days. Note: Stocks are updated online every hour on working days from 7 a.m. to 8 p.m., so there is a good chance that the products are available if they appear online.

Available

€149.00 1
MIZU LOWERING KIT - 30MM NINJA 400 EX400G
10015476

The product will be ordered from the manufacturer for you. Depending on availability, longer delivery times are also possible. We'll let you know if that's the case. You can of course cancel your delivery at any time free of charge.

Available in 7-21 days

€109.00 1
MIZU LOWERING KIT - 30MM R1200GS ADVENTURE
10015431

The product will be ordered from the manufacturer for you. Depending on availability, longer delivery times are also possible. We'll let you know if that's the case. You can of course cancel your delivery at any time free of charge.

Available in 7-21 days

€149.00 1
MIZU LOWERING KIT - 30MM SV1000 N/S
10015549

The item is in stock and will be delivered in 2-5 working days. Note: Stocks are updated online every hour on working days from 7 a.m. to 8 p.m., so there is a good chance that the products are available if they appear online.

Available

€169.00 1
MIZU LOWERING KIT - 30MM VARADERO 125
10015441

The product will be ordered from the manufacturer for you. Depending on availability, longer delivery times are also possible. We'll let you know if that's the case. You can of course cancel your delivery at any time free of charge.

Available in 7-21 days

€149.00 1
MIZU LOWERING KIT - 30MM VERSYS-X 300
10015477

The product will be ordered from the manufacturer for you. Depending on availability, longer delivery times are also possible. We'll let you know if that's the case. You can of course cancel your delivery at any time free of charge.

Available in 7-21 days

€109.00 1
MIZU LOWERING KIT - 30MM VLR1800 INTRUDER
10015550

The product will be ordered from the manufacturer for you. Depending on availability, longer delivery times are also possible. We'll let you know if that's the case. You can of course cancel your delivery at any time free of charge.

Available in 7-21 days

€289.00 1
MIZU LOWERING KIT - 30MM YAMAHA XT660R/X
10015572

The product will be ordered from the manufacturer for you. Depending on availability, longer delivery times are also possible. We'll let you know if that's the case. You can of course cancel your delivery at any time free of charge.

Available in 7-21 days

€109.00 1
MIZU LOWERING KIT - 30MM YAMAHA YZF-R1/R6
10015568

The item is in stock and will be delivered in 2-5 working days. Note: Stocks are updated online every hour on working days from 7 a.m. to 8 p.m., so there is a good chance that the products are available if they appear online.

Available

€189.00 1
MIZU LOWERING KIT - 30MM YAMAHA YZFR125
10015565

The product will be ordered from the manufacturer for you. Depending on availability, longer delivery times are also possible. We'll let you know if that's the case. You can of course cancel your delivery at any time free of charge.

Available in 7-21 days

€109.00 1
MIZU LOWERING KIT - 30MM YZF-R1 RN22
10015576

The product will be ordered from the manufacturer for you. Depending on availability, longer delivery times are also possible. We'll let you know if that's the case. You can of course cancel your delivery at any time free of charge.

Available in 7-21 days

€189.00 1
MIZU LOWERING KIT - 30MM YZF-R6 1999-02
10015569

The item is in stock and will be delivered in 2-5 working days. Note: Stocks are updated online every hour on working days from 7 a.m. to 8 p.m., so there is a good chance that the products are available if they appear online.

Available

€109.00 1
MIZU LOWERING KIT - 30MM, VAR. BMW
10015429

The item is in stock and will be delivered in 2-5 working days. Note: Stocks are updated online every hour on working days from 7 a.m. to 8 p.m., so there is a good chance that the products are available if they appear online.

Available

€169.00 1
MIZU LOWERING KIT - 30MM, VAR. HONDA
10015443

The product will be ordered from the manufacturer for you. Depending on availability, longer delivery times are also possible. We'll let you know if that's the case. You can of course cancel your delivery at any time free of charge.

Available in 7-21 days

€109.00 1
MIZU LOWERING KIT - 30MM, VAR. HONDA
10015451

The item is in stock and will be delivered in 2-5 working days. Note: Stocks are updated online every hour on working days from 7 a.m. to 8 p.m., so there is a good chance that the products are available if they appear online.

Available

€109.00 1
MIZU LOWERING KIT - 30MM, VAR. KAWASAKI
10015511

The item is in stock and will be delivered in 2-5 working days. Note: Stocks are updated online every hour on working days from 7 a.m. to 8 p.m., so there is a good chance that the products are available if they appear online.

Available

€109.00 1
MIZU LOWERING KIT - 30MM, VAR. KAWASAKI
10015495

The item is in stock and will be delivered in 2-5 working days. Note: Stocks are updated online every hour on working days from 7 a.m. to 8 p.m., so there is a good chance that the products are available if they appear online.

Available

€109.00 1
MIZU LOWERING KIT - 30MM, VAR. KTM
10015529

The product will be ordered from the manufacturer for you. Depending on availability, longer delivery times are also possible. We'll let you know if that's the case. You can of course cancel your delivery at any time free of charge.

Available in 7-21 days

€169.00 1
MIZU LOWERING KIT - 30MM, VAR. KTM
10015527

The item is in stock and will be delivered in 2-5 working days. Note: Stocks are updated online every hour on working days from 7 a.m. to 8 p.m., so there is a good chance that the products are available if they appear online.

Available

€109.00 1
MIZU LOWERING KIT - 30MM, VAR. KTM
10015522

The item is in stock and will be delivered in 2-5 working days. Note: Stocks are updated online every hour on working days from 7 a.m. to 8 p.m., so there is a good chance that the products are available if they appear online.

Available

€149.00 1
MIZU LOWERING KIT - 30MM, VAR. KTM
10015521

The product will be ordered from the manufacturer for you. Depending on availability, longer delivery times are also possible. We'll let you know if that's the case. You can of course cancel your delivery at any time free of charge.

Available in 7-21 days

€149.00 1
MIZU LOWERING KIT - 30MM, VAR. MODELS
10015532

The item is in stock and will be delivered in 2-5 working days. Note: Stocks are updated online every hour on working days from 7 a.m. to 8 p.m., so there is a good chance that the products are available if they appear online.

Available

€109.00 1
MIZU LOWERING KIT - 30MM, VAR. MODELS
10015547

The product will be ordered from the manufacturer for you. Depending on availability, longer delivery times are also possible. We'll let you know if that's the case. You can of course cancel your delivery at any time free of charge.

Available in 7-21 days

€109.00 1
MIZU LOWERING KIT - 30MM, VAR. MODELS
10015546

The product will be ordered from the manufacturer for you. Depending on availability, longer delivery times are also possible. We'll let you know if that's the case. You can of course cancel your delivery at any time free of charge.

Available in 7-21 days

€109.00 1
MIZU LOWERING KIT - 30MM, VAR. TRIUMPH
10015556

The product will be ordered from the manufacturer for you. Depending on availability, longer delivery times are also possible. We'll let you know if that's the case. You can of course cancel your delivery at any time free of charge.

Available in 7-21 days

€109.00 1
MIZU LOWERING KIT - 30MM, VAR. YAMAHA
10015567

The item is in stock and will be delivered in 2-5 working days. Note: Stocks are updated online every hour on working days from 7 a.m. to 8 p.m., so there is a good chance that the products are available if they appear online.

Available

€109.00 1
MIZU LOWERING KIT - 30MM, VAR. ZERO
10015582

The item is in stock and will be delivered in 2-5 working days. Note: Stocks are updated online every hour on working days from 7 a.m. to 8 p.m., so there is a good chance that the products are available if they appear online.

Available

€109.00 1
MIZU LOWERING KIT - 35/40MM VAR. BMW
10015417

The product will be ordered from the manufacturer for you. Depending on availability, longer delivery times are also possible. We'll let you know if that's the case. You can of course cancel your delivery at any time free of charge.

Available in 7-21 days

€109.00 1
MIZU LOWERING KIT - 35/40MM VAR. HONDA
10015460

The product will be ordered from the manufacturer for you. Depending on availability, longer delivery times are also possible. We'll let you know if that's the case. You can of course cancel your delivery at any time free of charge.

Available in 7-21 days

€109.00 1
MIZU LOWERING KIT - 35/45MM VAR. SUZUKI
10015543

The item is in stock and will be delivered in 2-5 working days. Note: Stocks are updated online every hour on working days from 7 a.m. to 8 p.m., so there is a good chance that the products are available if they appear online.

Available

€109.00 1
MIZU LOWERING KIT - 35MM 1290 SUPER DUKE R
10015530

The product will be ordered from the manufacturer for you. Depending on availability, longer delivery times are also possible. We'll let you know if that's the case. You can of course cancel your delivery at any time free of charge.

Available in 7-21 days

€109.00 1
MIZU LOWERING KIT - 35MM CB600 HORNET
10015444

The item is in stock and will be delivered in 2-5 working days. Note: Stocks are updated online every hour on working days from 7 a.m. to 8 p.m., so there is a good chance that the products are available if they appear online.

Available

€149.00 1
MIZU LOWERING KIT - 35MM CBR1000RR FIREBLADE
10015462

The product will be ordered from the manufacturer for you. Depending on availability, longer delivery times are also possible. We'll let you know if that's the case. You can of course cancel your delivery at any time free of charge.

Available in 7-21 days

€289.00 1
MIZU LOWERING KIT - 35MM CBR600F PC25/31
10015447

The product will be ordered from the manufacturer for you. Depending on availability, longer delivery times are also possible. We'll let you know if that's the case. You can of course cancel your delivery at any time free of charge.

Available in 7-21 days

€189.00 1
MIZU LOWERING KIT - 35MM CBR600F PC35
10015446

The item is in stock and will be delivered in 2-5 working days. Note: Stocks are updated online every hour on working days from 7 a.m. to 8 p.m., so there is a good chance that the products are available if they appear online.

Available

€109.00 1
MIZU LOWERING KIT - 35MM DR-Z400/E/S/SM
10015533

The item is in stock and will be delivered in 2-5 working days. Note: Stocks are updated online every hour on working days from 7 a.m. to 8 p.m., so there is a good chance that the products are available if they appear online.

Available

€109.00 1
MIZU LOWERING KIT - 35MM KTM 790 DUKE
10015526

The product will be ordered from the manufacturer for you. Depending on availability, longer delivery times are also possible. We'll let you know if that's the case. You can of course cancel your delivery at any time free of charge.

Available in 7-21 days

€149.00 1
MIZU LOWERING KIT - 35MM SUZUKI GSX 600 F
10015540

The product will be ordered from the manufacturer for you. Depending on availability, longer delivery times are also possible. We'll let you know if that's the case. You can of course cancel your delivery at any time free of charge.

Available in 7-21 days

€109.00 1
MIZU LOWERING KIT - 35MM X-ADV 750
10015454

The item is in stock and will be delivered in 2-5 working days. Note: Stocks are updated online every hour on working days from 7 a.m. to 8 p.m., so there is a good chance that the products are available if they appear online.

Available

€109.00 1
MIZU LOWERING KIT - 35MM XL1000 VARADERO
10015466

The item is in stock and will be delivered in 2-5 working days. Note: Stocks are updated online every hour on working days from 7 a.m. to 8 p.m., so there is a good chance that the products are available if they appear online.

Available

€109.00 1
MIZU LOWERING KIT - 35MM XL1000 VARADERO SD01
10015467

The product will be ordered from the manufacturer for you. Depending on availability, longer delivery times are also possible. We'll let you know if that's the case. You can of course cancel your delivery at any time free of charge.

Available in 7-21 days

€109.00 1
MIZU LOWERING KIT - 35MM YAMAHA FZ-6 FASER
10015566

The product will be ordered from the manufacturer for you. Depending on availability, longer delivery times are also possible. We'll let you know if that's the case. You can of course cancel your delivery at any time free of charge.

Available in 7-21 days

€149.00 1
MIZU LOWERING KIT - 35MM YAMAHA TENERE 700
10015571

The item is in stock and will be delivered in 2-5 working days. Note: Stocks are updated online every hour on working days from 7 a.m. to 8 p.m., so there is a good chance that the products are available if they appear online.

Available

€109.00 1
MIZU LOWERING KIT - 35MM YAMAHA WR125R/X
10015563

The product will be ordered from the manufacturer for you. Depending on availability, longer delivery times are also possible. We'll let you know if that's the case. You can of course cancel your delivery at any time free of charge.

Available in 7-21 days

€109.00 1
MIZU LOWERING KIT - 35MM, VAR. CAGIVA
10015434

The product will be ordered from the manufacturer for you. Depending on availability, longer delivery times are also possible. We'll let you know if that's the case. You can of course cancel your delivery at any time free of charge.

Available in 7-21 days

€109.00 1
MIZU LOWERING KIT - 35MM, VAR. TRIUMPH
10015552

The item is in stock and will be delivered in 2-5 working days. Note: Stocks are updated online every hour on working days from 7 a.m. to 8 p.m., so there is a good chance that the products are available if they appear online.

Available

€109.00 1
MIZU LOWERING KIT - 35MM, VAR. TRIUMPH
10015555

The product will be ordered from the manufacturer for you. Depending on availability, longer delivery times are also possible. We'll let you know if that's the case. You can of course cancel your delivery at any time free of charge.

Available in 7-21 days

€109.00 1
MIZU LOWERING KIT - 35MM, VAR. YAMAHA
10015573

The product will be ordered from the manufacturer for you. Depending on availability, longer delivery times are also possible. We'll let you know if that's the case. You can of course cancel your delivery at any time free of charge.

Available in 7-21 days

€109.00 1
MIZU LOWERING KIT - 35MM, VAR. YAMAHA
10015578

The item is in stock and will be delivered in 2-5 working days. Note: Stocks are updated online every hour on working days from 7 a.m. to 8 p.m., so there is a good chance that the products are available if they appear online.

Available

€109.00 1
MIZU LOWERING KIT - 40MM F800R 2009-
10015419

The item is in stock and will be delivered in 2-5 working days. Note: Stocks are updated online every hour on working days from 7 a.m. to 8 p.m., so there is a good chance that the products are available if they appear online.

Available

€169.00 1
MIZU LOWERING KIT - 40MM, VAR. HONDA
10015438

The product will be ordered from the manufacturer for you. Depending on availability, longer delivery times are also possible. We'll let you know if that's the case. You can of course cancel your delivery at any time free of charge.

Available in 7-21 days

€149.00 1
MIZU LOWERING KIT - 40MM, VAR. HONDA
10015458

The product will be ordered from the manufacturer for you. Depending on availability, longer delivery times are also possible. We'll let you know if that's the case. You can of course cancel your delivery at any time free of charge.

Available in 7-21 days

€289.00 1
MIZU LOWERING KIT - 40MM, VAR. KTM
10015523

The product will be ordered from the manufacturer for you. Depending on availability, longer delivery times are also possible. We'll let you know if that's the case. You can of course cancel your delivery at any time free of charge.

Available in 7-21 days

€109.00 1
MIZU LOWERING KIT - 50MM BINELLI TRK 502X P16
10015408

The product will be ordered from the manufacturer for you. Depending on availability, longer delivery times are also possible. We'll let you know if that's the case. You can of course cancel your delivery at any time free of charge.

Available in 7-21 days

€149.00 1
MIZU LOWERING KIT VARIOUS - HEIGHTS AND MODELS
10015507

The item is in stock and will be delivered in 2-5 working days. Note: Stocks are updated online every hour on working days from 7 a.m. to 8 p.m., so there is a good chance that the products are available if they appear online.

Available

€109.00 1
MIZU LOWERING KIT VARIOUS - HEIGHTS AND MODELS
10015583

The item is in stock and will be delivered in 2-5 working days. Note: Stocks are updated online every hour on working days from 7 a.m. to 8 p.m., so there is a good chance that the products are available if they appear online.

Available

€109.00 1