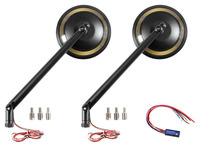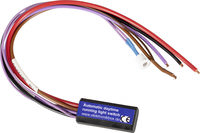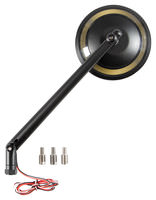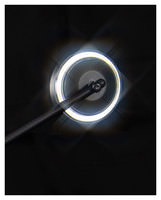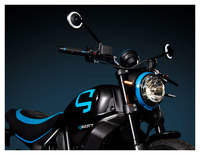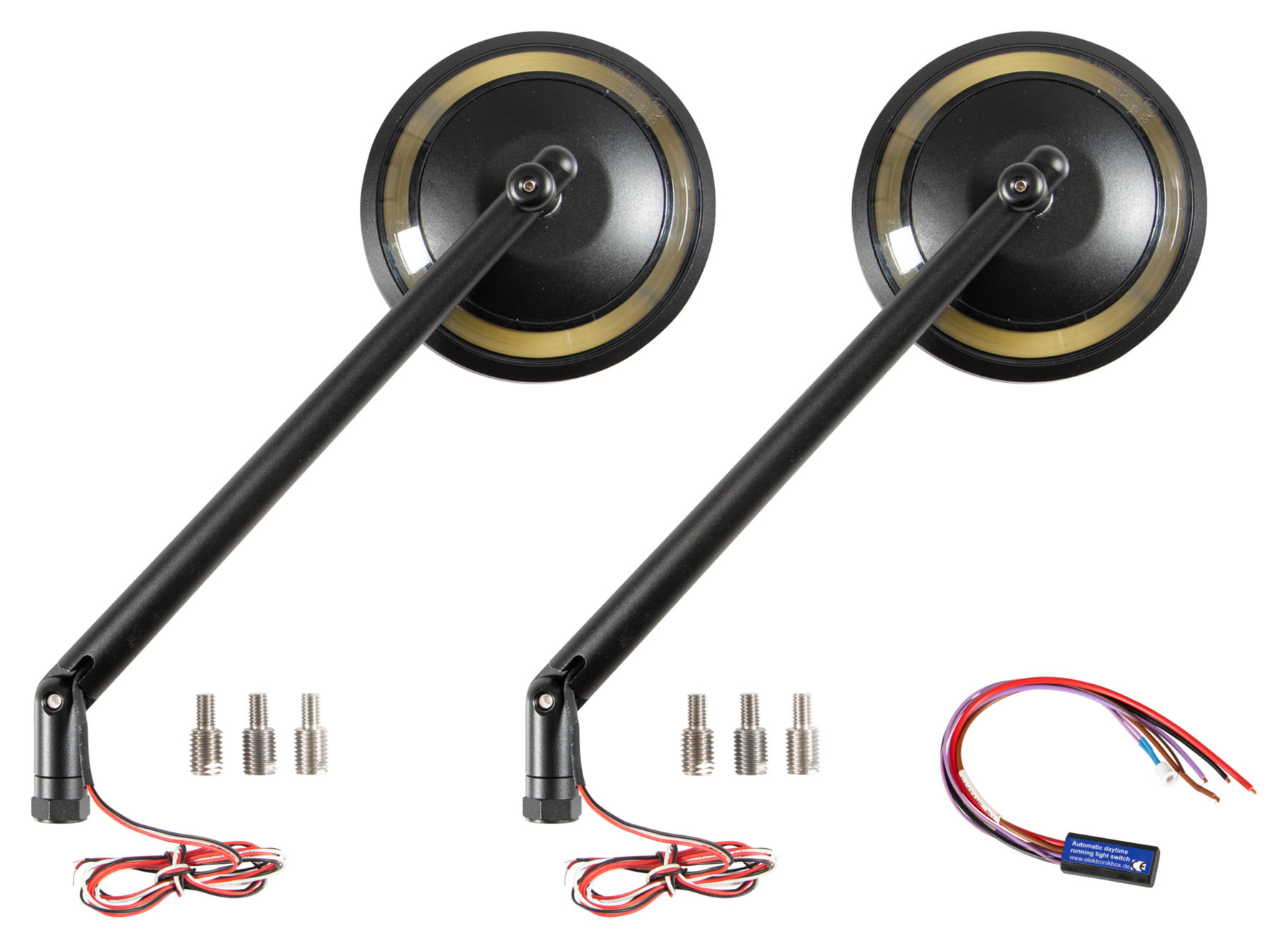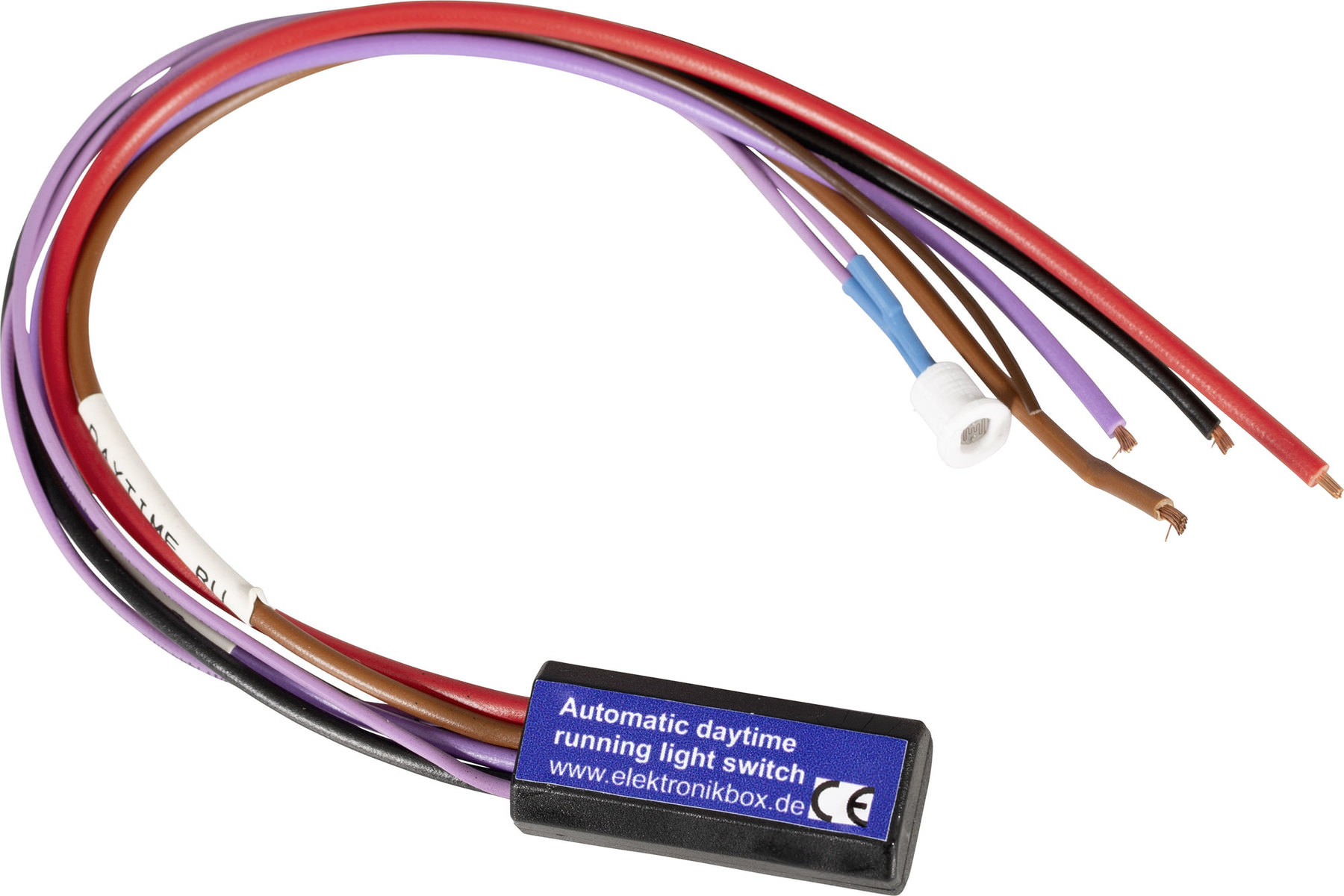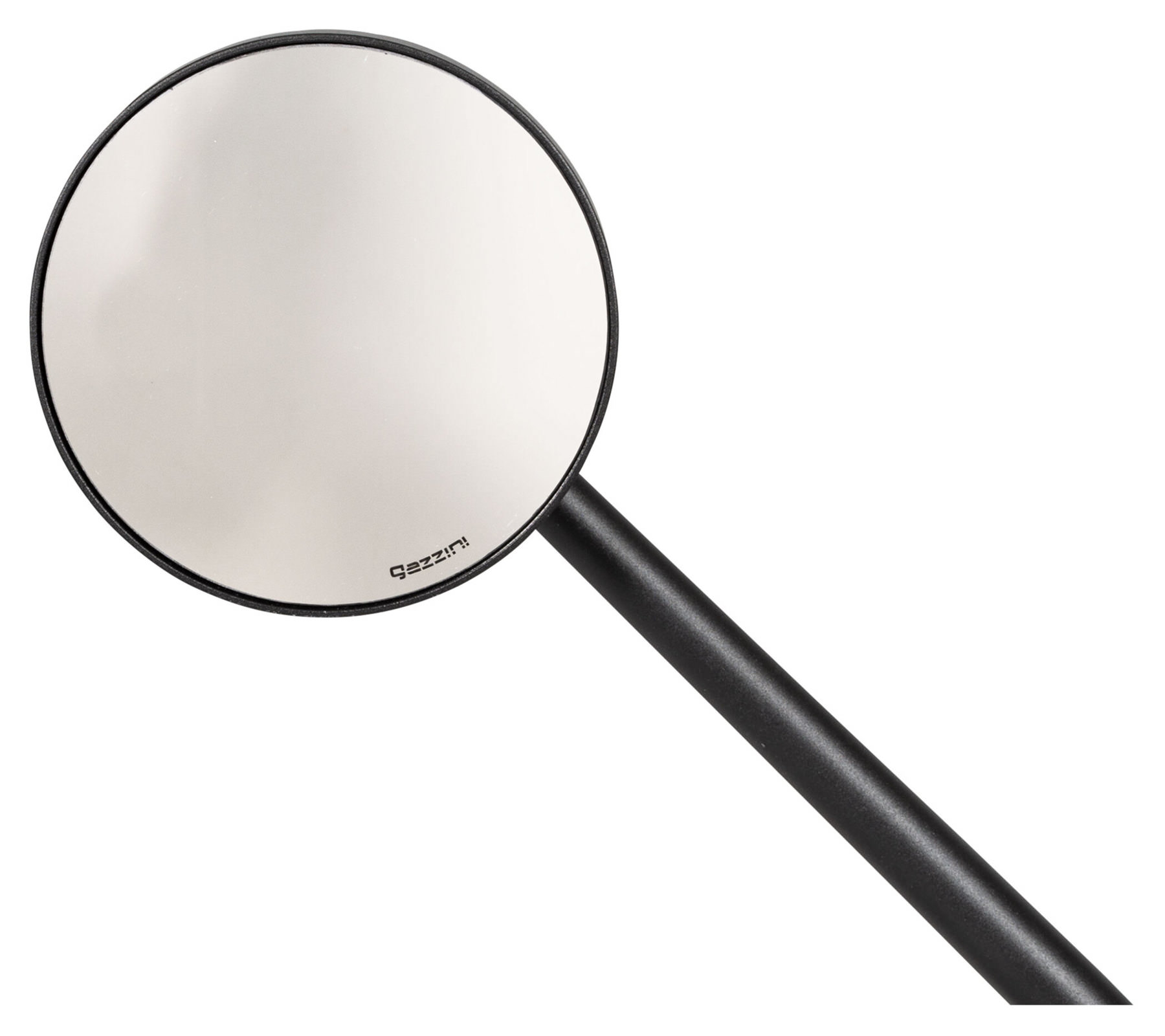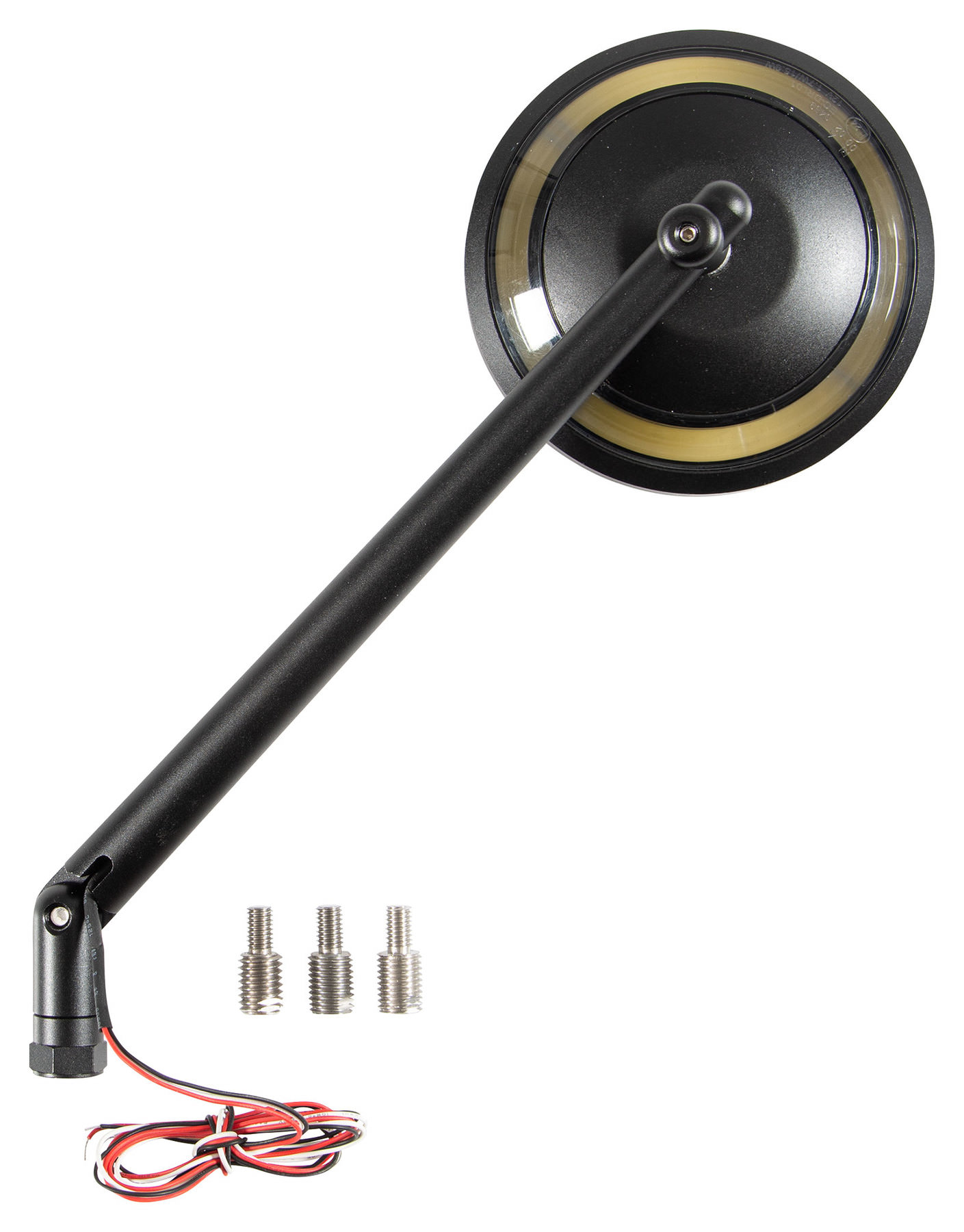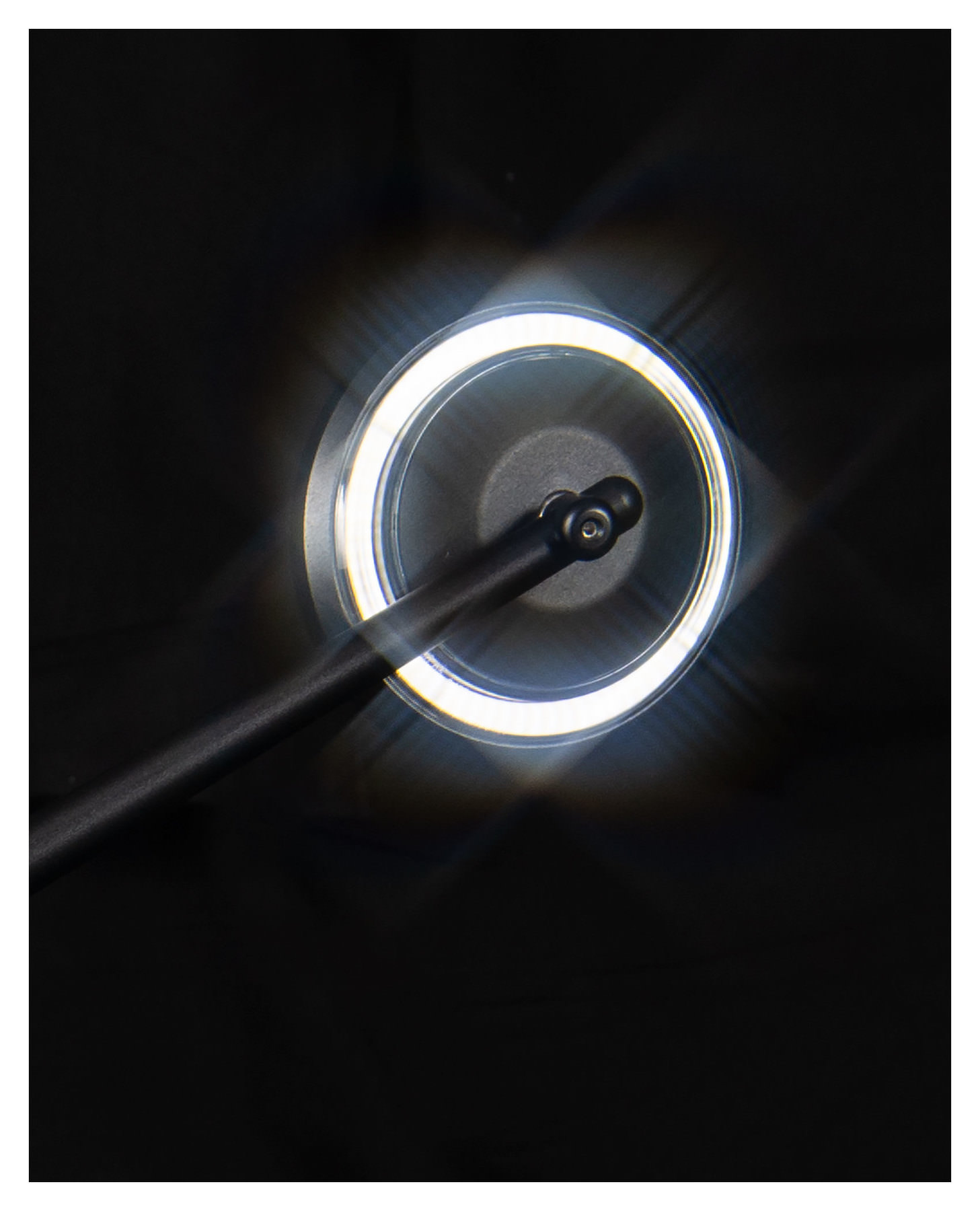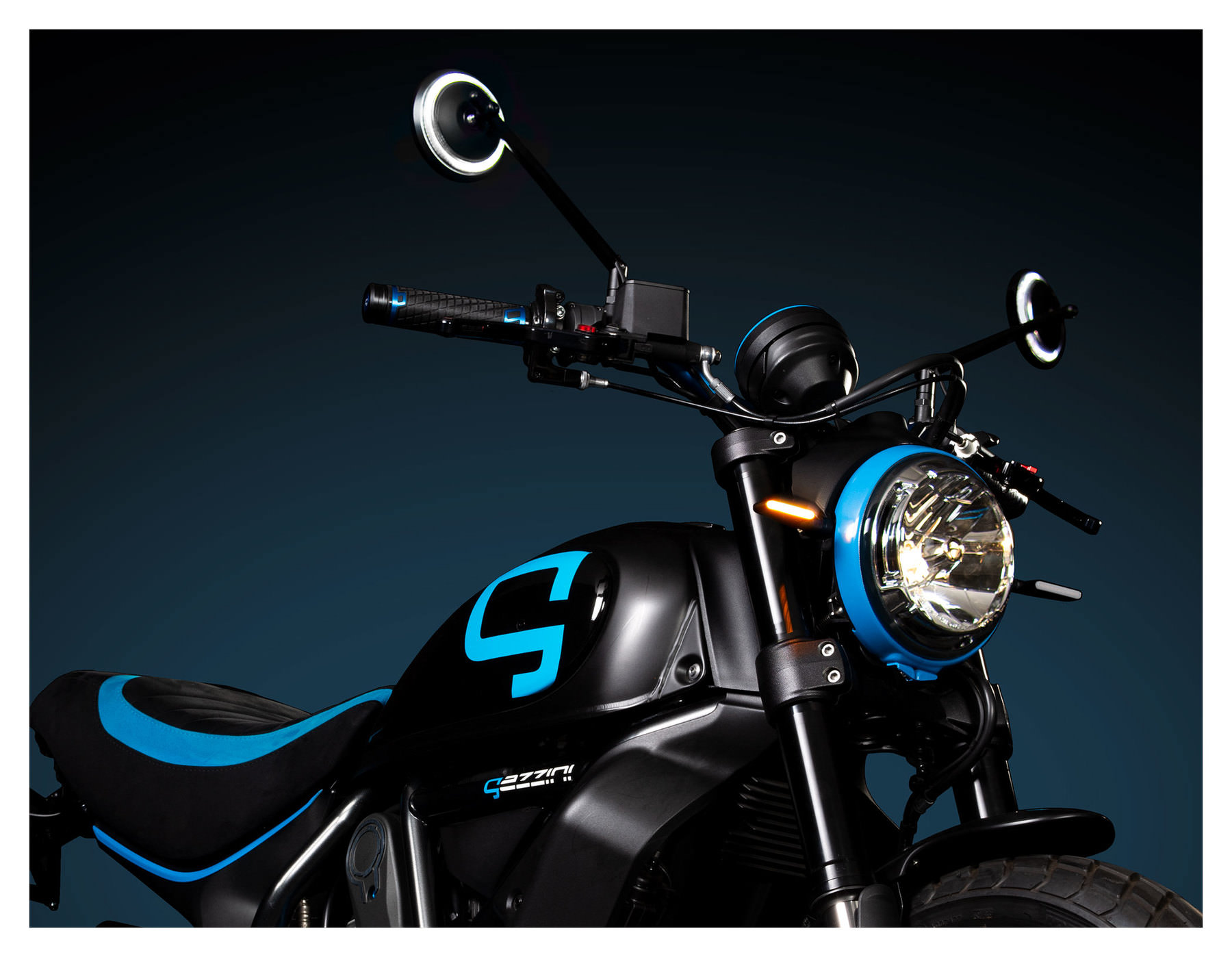 Mirror Set Milano incl. Sensor
LED daytime running light
Dimensioned drawing
Sorry, this item is sold out
Sold out
2 Comparison of price as a set and total price if purchased individually
Free delivery on orders over €199.00
2 year return policy
Fast delivery
Mirror Set Milano incl. Sensor
LED daytime running light
2x gazzini mirror Milano, LED daytime running light

You haven't seen this yet: gazzini finally brings the round mirror with integrated daytime running light to you. From a purely visual point of view, this design motorcycle mirror initially looks like a very pure, no-frills gazzini mirror. However, if the LED daytime running light is switched on, your vehicle gets a whole new, unique, strong look.
The light shines very brightly, making it hard to miss. And so, with this development, gazzini again provides a little more passive safety when riding a motorcycle.
WORLD'S FIRST!!!
Powerful optics
Extremely bright light
Mirror glass: slightly gray-tinted for optimal glare protection
LED daytime running light: 12V/1,7W resp. 15,9W
Ball joint made of stainless steel
incl. adapter with M10x1.25 right-hand thread, M10x1.25 left-hand thread and M10x1.5 right-hand thread.
Suitable for left or right.
Dimensions in mm (see dimension sketch): a=100, b=100, c=220, d=200.
Material: CNC-milled aluminum (black anodized)
E-approved
1x daytime running light switch
You drive your motorcycle into a tunnel and forget to switch from daytime running light to low beam. This can be unpleasant if other road users do not recognize you well. The automatic daytime running light switch from Axel Joost is the perfect solution for you. The small relay with brightness sensor switches between low beam and daytime running lights - reliably and automatically.
The sensitivity of the daytime running light switch can be set in 60 brightness levels and permanently stored. The switching time from daytime running light to low beam is set to less than 0.5 seconds. This is sufficient for tunnels and in order to be insensitive to stray lights from other road users or e.g. street lamps, the switching time from low beam to daytime running light is set to approx. 3 seconds.
Dimensions: 38 mm x 16 mm x 11 mm
Current consumption: maximum 7 mA microcontroller, calculated without power unit
Housing: plastic, encapsulated
Input voltage: 7 - 18 volts
Connections: control part 0,5mm², power part 1 mm², 10 cm each
sensor: 4,1 mm LDR - resistor, surface encapsulated against humidity
maximum ambient temperature: 80 degrees Celsius
permissible connected load: 2 x 60 Watt, short circuit proof
E-tested
Note: Please follow the legal requirements when installing the gazzini mirrors with LED daytime running lights:
Daytime running lights must be switched on automatically when the ignition is turned on. Daytime running lights must go out automatically when the low beam is switched on so that other road users are not dazzled. This does not apply when the headlight flasher is activated.
Please note the installation instructions under the tab "Documents"!
Attention: An adjustment of the mirror housing is possible through the ball joint as usual. A twisting of the mirror to the left or right is prohibited, however, because inside cables run
Manufacturer details: gazzini

gazzini - engineering with passion and timeless design combined with outstanding functionality and top materials. Products that complement each other perfectly. They emphasise, and even enhance, the special look of your motorcycle. Details play an important part. As does the very high quality. Add to this the modular design of virtually all gazzini products. Be choosy, be creative. Give your motorbike a real gazzini makeover!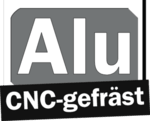 This product is made of high-quality CNC-machined aluminium and will look great on your motorbike.

To ensure that it gives you many years of service, please observe the following care instructions:

1. After installing the product, and each time you wash your motorbike, apply a wax-based care product, e.g. Procycle Polishing Wax, Order no. 10004923 for protection against wind and weather. You may need to repeat the application after an outing in winter weather, rain or salty air (near the coast).

2. Remove any corrosion as soon as possible using a standard aluminium polish (e.g. Autosol Aluminium Polish, Order no. 10004421).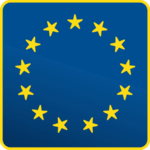 Modern vehicle accessories of different types now frequently carry an "E" approval mark valid throughout Europe. This "E" mark, which is made up of a combination of letters and numbers, is clearly displayed on the product and shows the application tested, the country in which testing was carried out and, where appropriate, the vehicle type to which approval applies. EC type approval for exhaust systems, for example, are always issued for a specific vehicle type, whereas in the case of lighting, they apply to an entire group of vehicles, e.g. motorcycles.
This certification mark is the sole proof of legality stipulated by law, i.e. no written report or entry in the vehicle documents by TÜV (German Technical Inspection Association) is required. However, when it comes to installing accessories, the relevant guidelines of the Road Traffic Licensing Regulations (StvZO) must always be observed.
At at a roadside check or a TÜV vehicle inspection, the registered keeper is only required to show the "E" mark. It is then up to the official in charge whether to check the mark with the Federal Motor Transport Authority (KBA) in Flensburg (or equivalent type approval authority in other countries), which is able to decode all certification marks.

Original parts on newer vehicles that have been given an "E" mark at the factory may only be replaced with accessories that have likewise undergone E-approval. An E-certified mirror may not, for example, by replaced with a mirror that only has TÜV approval under the German vehicle licensing regulations.
No customer reviews have been submitted for this product.
Be the first to write a review!
Product
Art. No.
Availability
Price
Actions
GAZZINI MIRROR LED SET - DRL WITH SWITCH
10059778

Sorry, this item is sold out

Sold out

€264.97

1 2 €99.99 1
2 Comparison of price as a set and total price if purchased individually