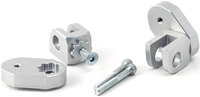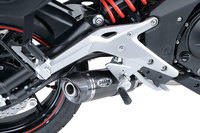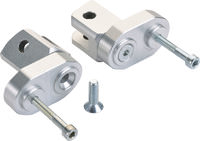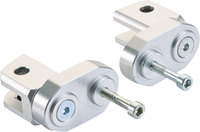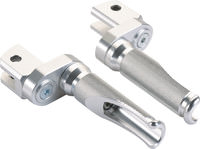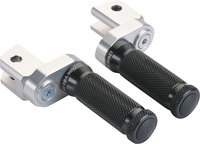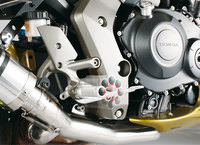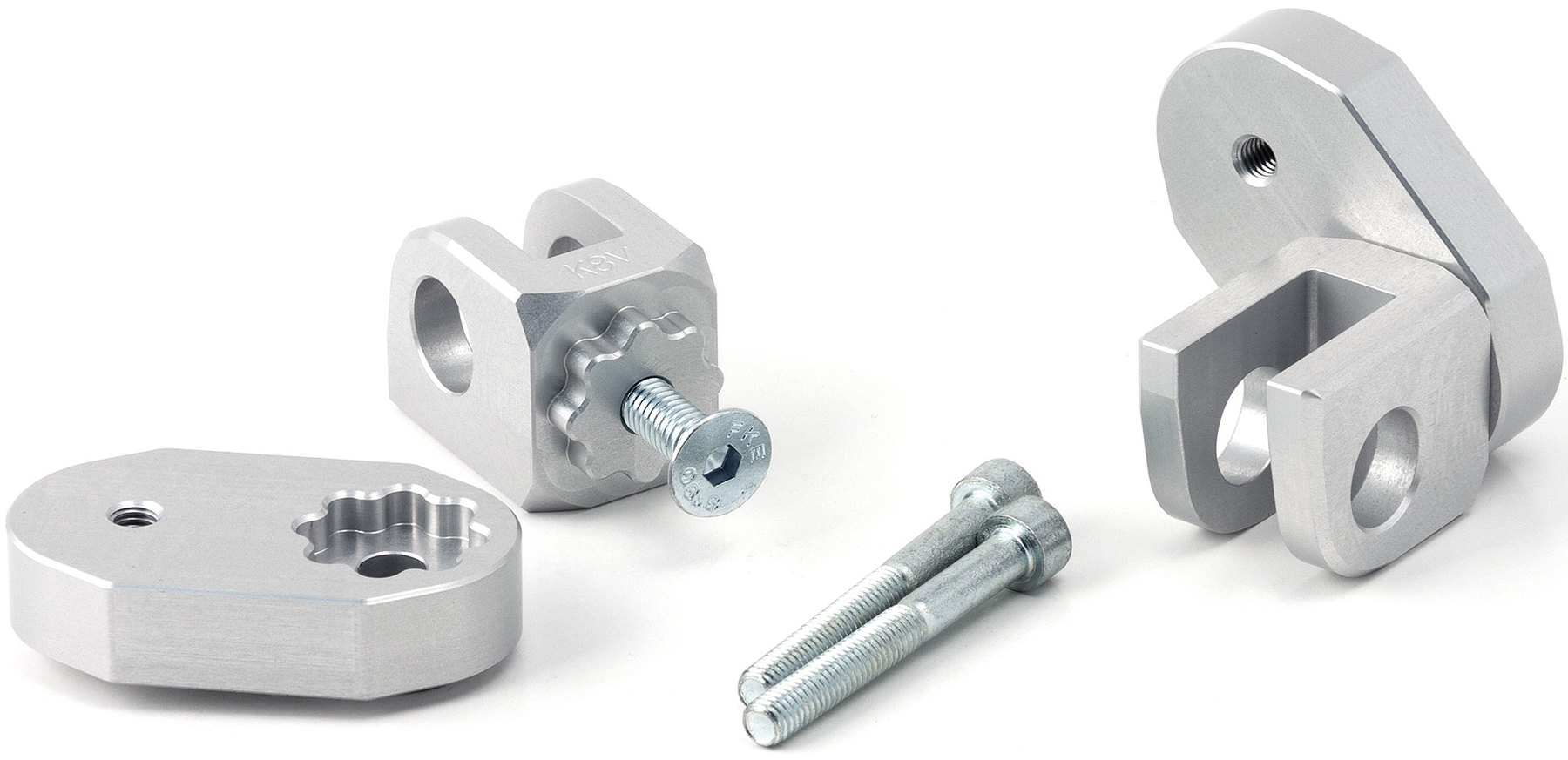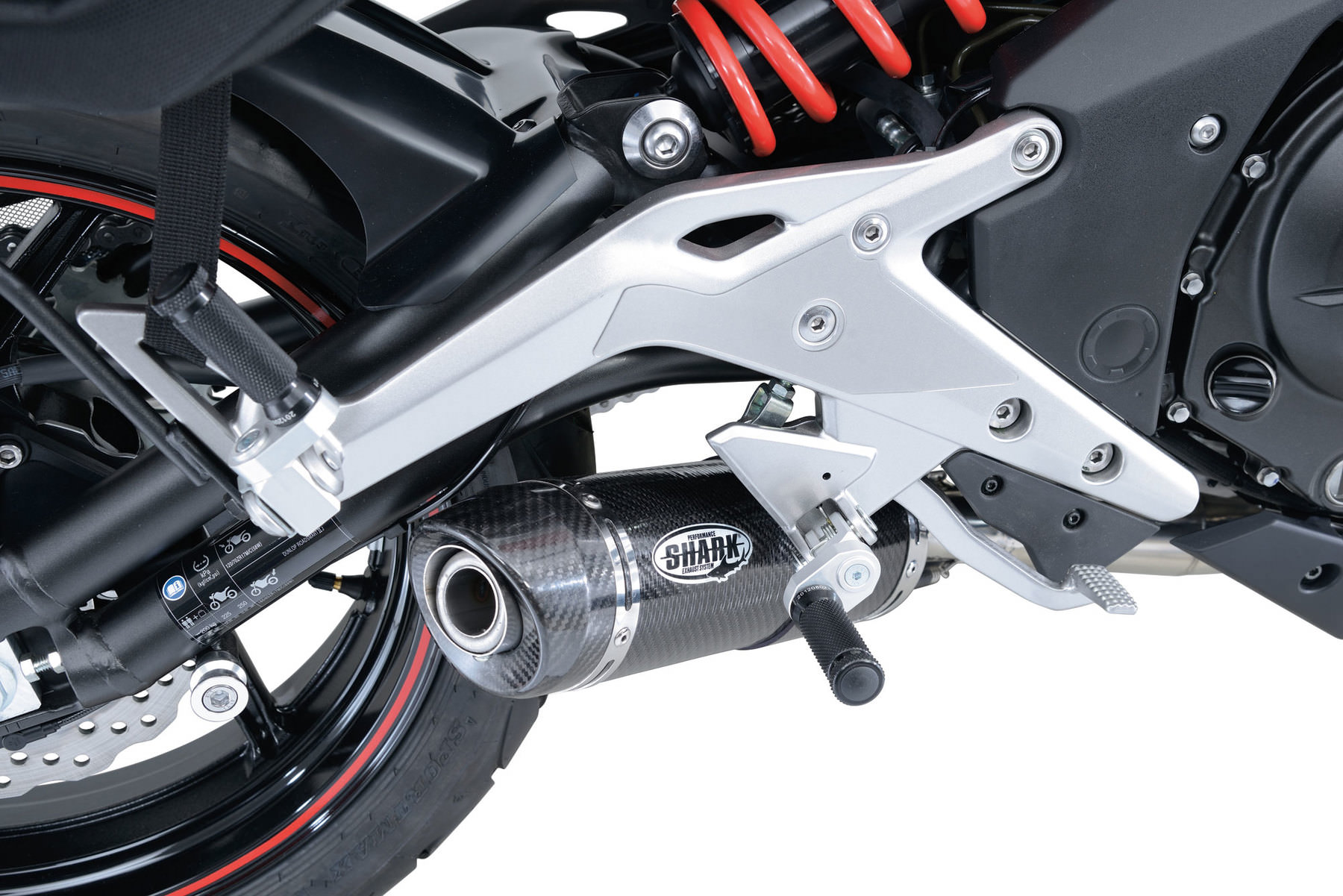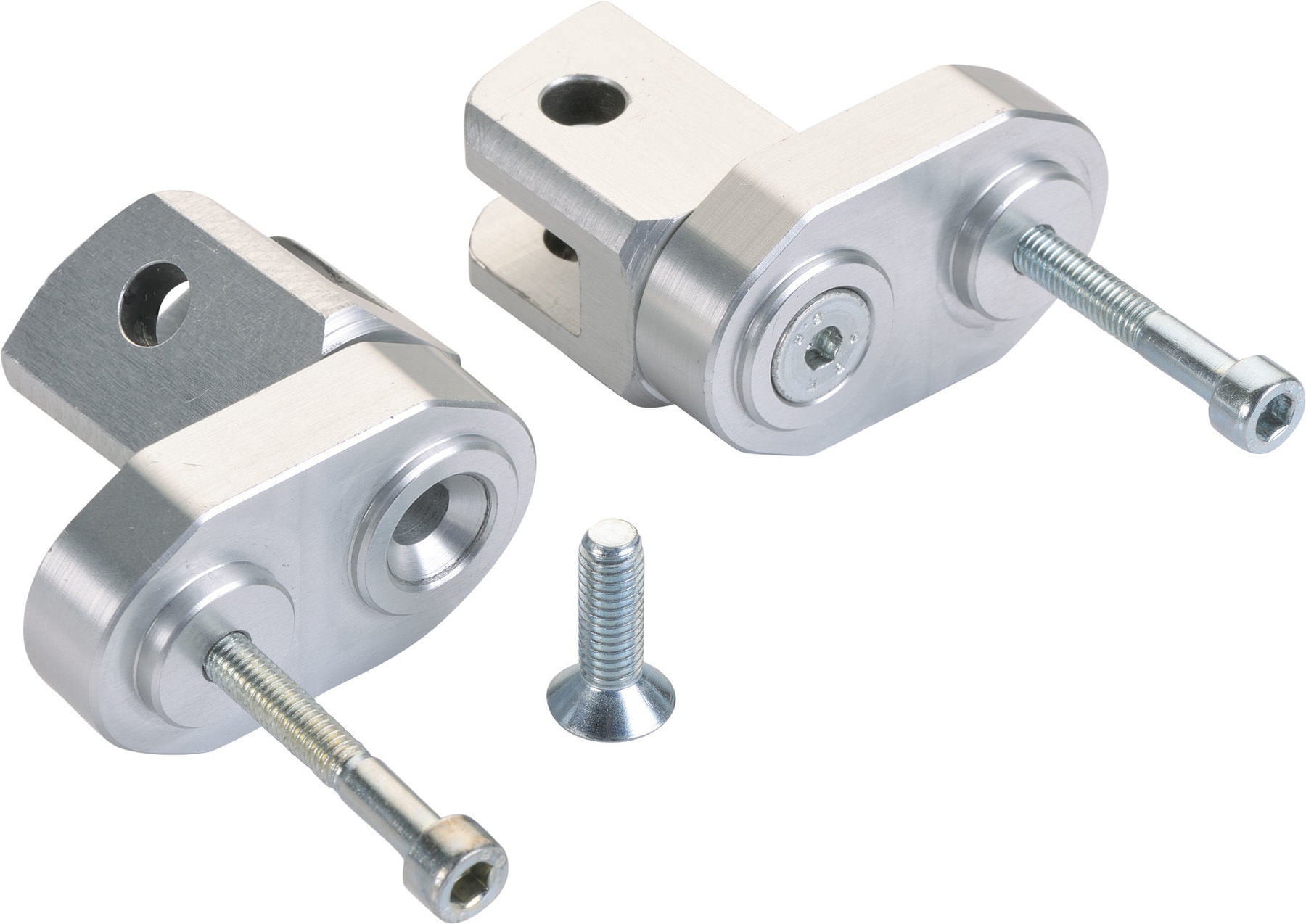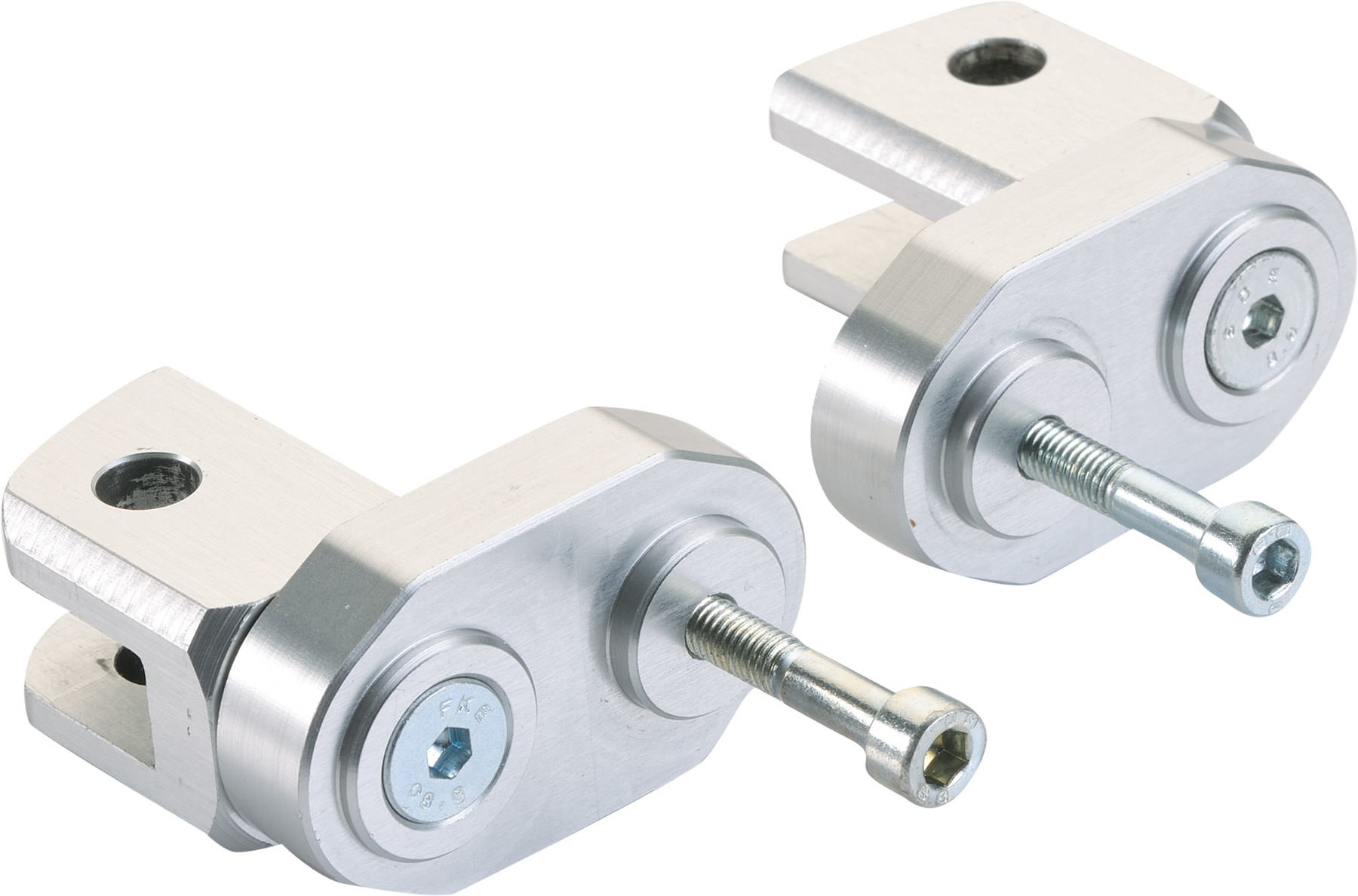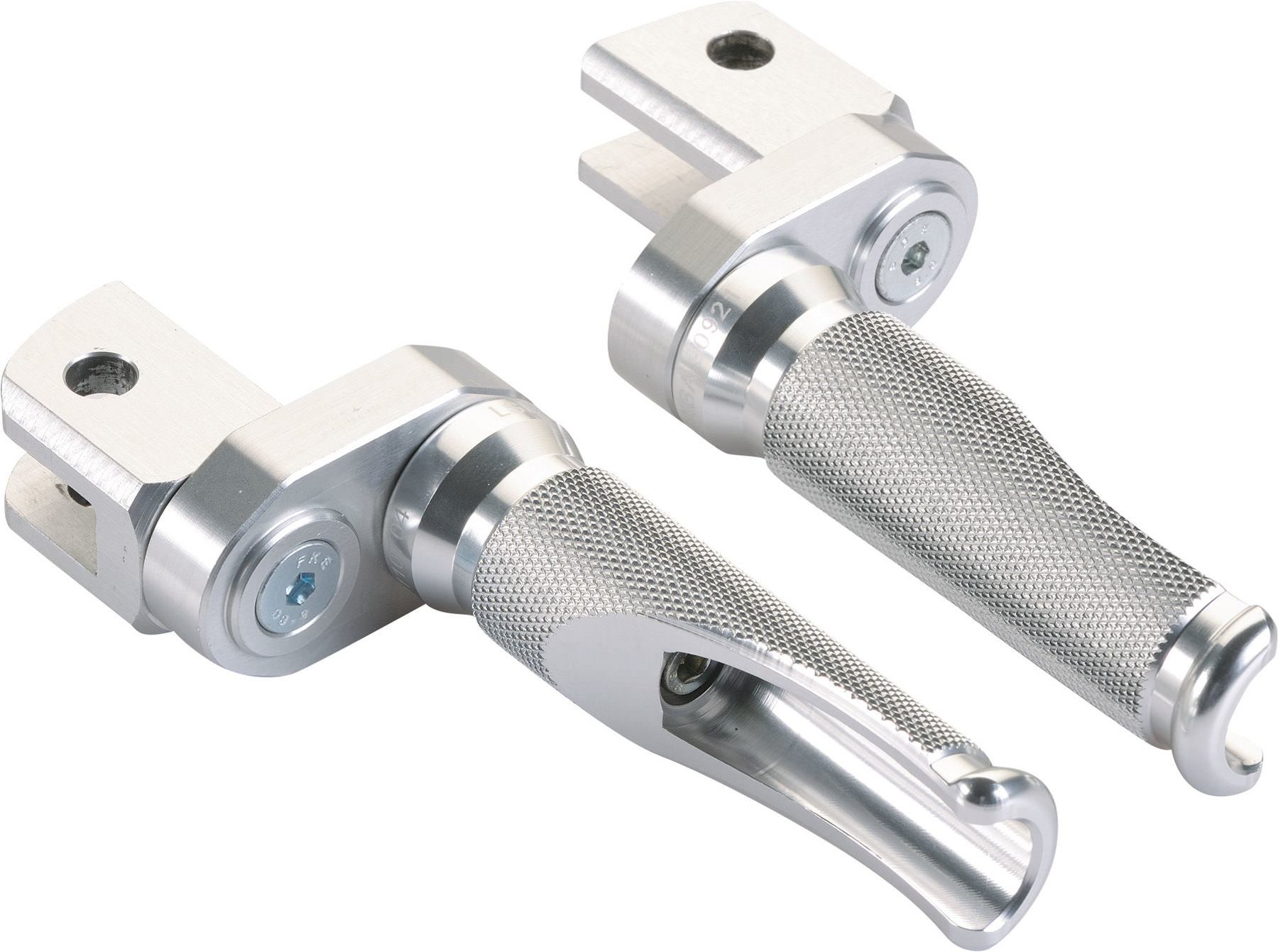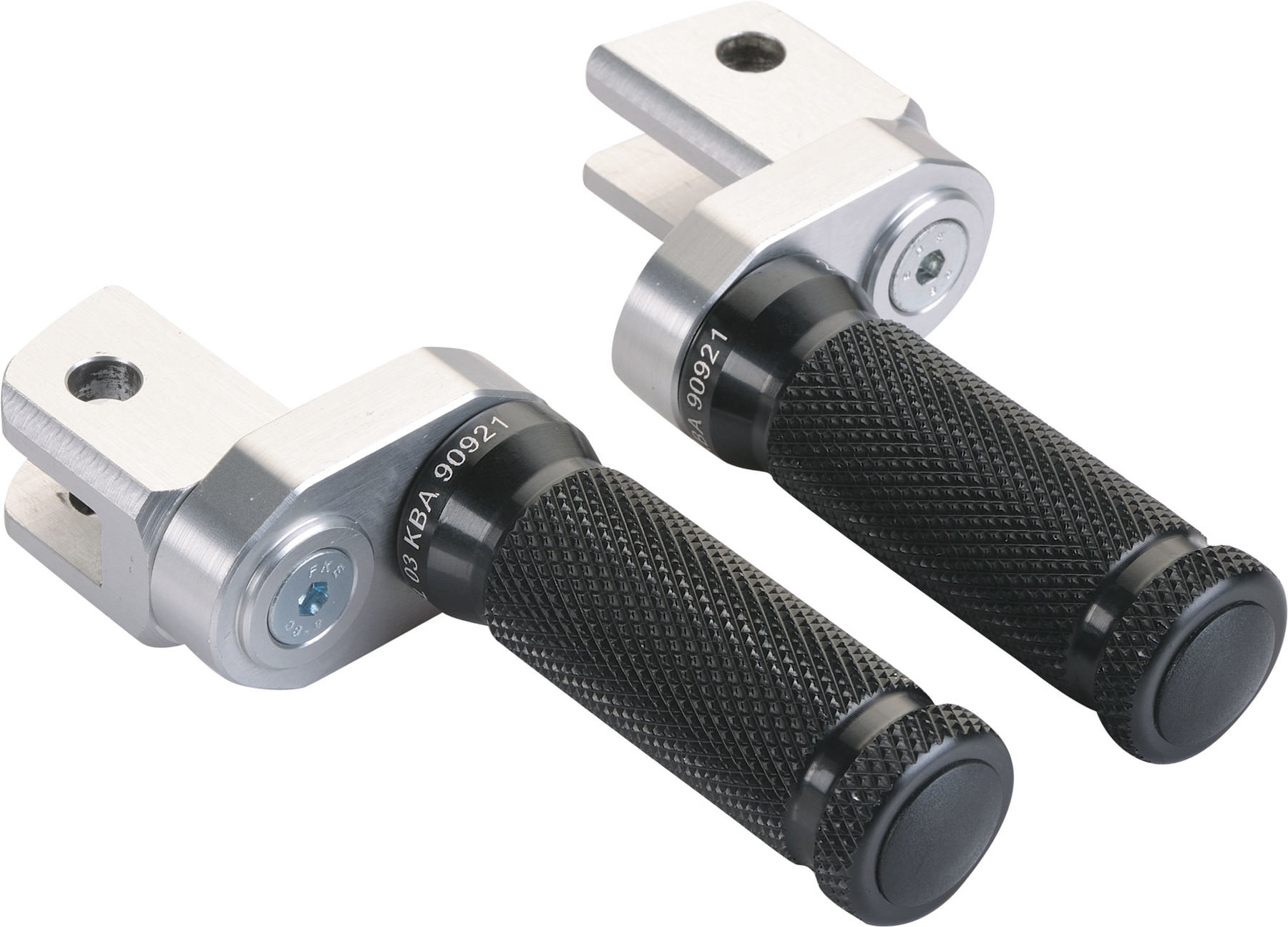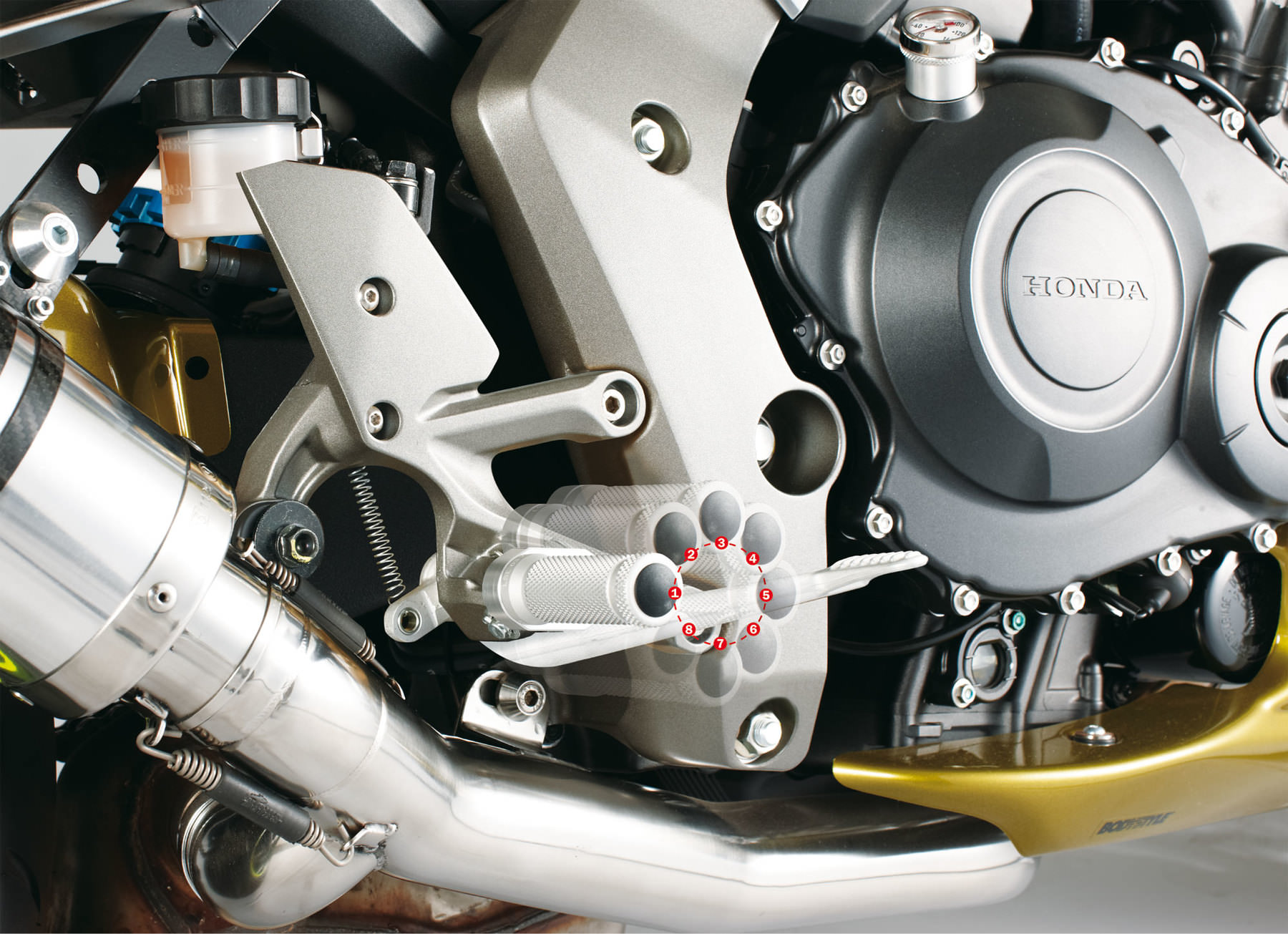 LSL Footpegs Joint Kits
Adjustable
Unfortunately, this product is not compatible with this motorcycle.
Unfortunately, this product is not compatible with this motorcycle. You can find the right for the here: .
Free delivery on orders over €199.00
2 year return policy
Fast delivery
LSL Footpegs Joint Kits
Adjustable
Correct adjustment made easy! Adjustable footrest joints ensure the right foot position.

The latest development from LSL. CNC-machined footrest hinges with 8 possible adjustments and optimal adjustment range.

This gives the versatility to suit racers and tourers alike. You can choose a high, sporty position or a comfortable, low position. And if you like to vary your position now and then, all you need is a hexagon key to make a quick and easy adjustment. It's just a matter of individual preference.

How it works:
The LSL is adjusted by means of a circular lever screw mechanism with a radius of 25 mm. This gives a choice of 8 different positions (see the example in the picture). Includes type approval for Germany.

Please choose the right joint kit for your motorcycle model (see top right). Sold in pairs.

Footrests are not included. Please order your preferred footrests separately in your choice of colour (see below: "Compatible products").

Important note:
If the footrests are set too low, the soles of your boots may touch the exhaust. Furthermore, positioning the footrests a long way forwards or backwards may change the distance from the gear shift and therefore have an effect on shifting. Always make sure that foot brake operation is not impeded!

When adjusting the footrest hinges, always make sure that safety is not affected in any way.
Manufacturer details: LSL

Design and function at the highest level

Anybody who looks at the LSL conversion projects can see straight away that the people work with a great deal of passion and at least equally as much technical expertise. It is true that LSL places enormous value on creating a great look for all of its products, but maximum biking pleasure through excellent performance is always central to every product development. LSL has made an extremely good name for itself in the field of ergonomic optimization (handlebars, grips, levers and footrests). LSL also specialises in chassis- and hydraulic components, crash protection and lighting. Several accolades testify to the fact that LSL has taken the right approach with its commitment to technical finesse and quality without compromise - such as the fact LSL has won the 2013 "PS" magazine readers choice award in the "accessories/conversions" category for the fifth consecutive time.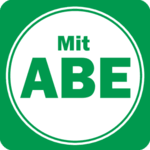 German type approval ("ABE)" allows the relevant accessory to be used on the vehicle models listed in the test report. Here it is the type abbreviation and not the maker's designation that is important for identifying the vehicle. The test report must be carried when riding in case it needs to be presented at a road-side check or vehicle safety inspection.
Accessories with type approval do not have to be registered in the vehicle documents! Those who do not want to carry the test report with them all the time can (for example) arrange to have the product registered by the Technical Inspection Association (subject to a charge).
If the accessory is to be used on a vehicle that is not listed in the type approval, an individual component approval is required. Although ABE type approval confirms the proper installation and safety of the product, it is the inspector who has to decide according to his technical expertise whether it is suitable for use on the vehicle.

An electric scooter with "ABE" approval has a type approval for Germany stating that the relevant vehicle satisfies all the relevant requirements of the eKFV (Small Electric Vehicle Ordinance in Germany) for the approval. In addition, insurance of the electric scooter is compulsory and use on pavements is forbidden. It can only be ridden on cycle paths and on the road (if a cycle path is not available). The minimum age for riding an electric scooter is 14 years. Although a driving license and helmet are not mandatory, they are highly recommended. An electric scooter must always be ridden solo.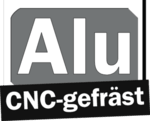 This product is made of high-quality CNC-machined aluminium and will look great on your motorbike.

To ensure that it gives you many years of service, please observe the following care instructions:

1. After installing the product, and each time you wash your motorbike, apply a wax-based care product, e.g. Procycle Polishing Wax, Order no. 10004923 for protection against wind and weather. You may need to repeat the application after an outing in winter weather, rain or salty air (near the coast).

2. Remove any corrosion as soon as possible using a standard aluminium polish (e.g. Autosol Aluminium Polish, Order no. 10004421).
Safety data sheets
Test certificates (TÜV, ABE, material)
Product
Art. No.
Availability
Price
Actions
ADJUSTABLE JOINT KITS - STREETFIGHTER 848, FRONT
10047150

The product will be ordered from the manufacturer for you. Depending on availability, longer delivery times are also possible. We'll let you know if that's the case. You can of course cancel your delivery at any time free of charge.

Available in 7-21 days

€99.95 1
ADJUSTABLE JOINT KITS - VAR. DUCATI FRONT
10047146

The item is in stock and will be delivered in 2-5 working days. Note: Stocks are updated online every hour on working days from 7 a.m. to 8 p.m., so there is a good chance that the products are available if they appear online.

Available

€99.95 1
ADJUSTABLE JOINT KITS - VAR. SUZUKI/APRILIA,FRONT
10047137

The item is in stock and will be delivered in 2-5 working days. Note: Stocks are updated online every hour on working days from 7 a.m. to 8 p.m., so there is a good chance that the products are available if they appear online.

Available

€99.95 1
ADJUSTABLE JOINT KITS - VAR.MODELS FRONT
10047141

The item is in stock and will be delivered in 2-5 working days. Note: Stocks are updated online every hour on working days from 7 a.m. to 8 p.m., so there is a good chance that the products are available if they appear online.

Available

€99.95 1
ADJUSTABLE JOINT KITS - VAR.SUZUKI, REAR
10047139

The item is in stock and will be delivered in 2-5 working days. Note: Stocks are updated online every hour on working days from 7 a.m. to 8 p.m., so there is a good chance that the products are available if they appear online.

Available

€99.95 1
ADJUSTABLE JOINT KITS - VAR.SUZUKI,FRONT/REAR
10047138

The item is in stock and will be delivered in 2-5 working days. Note: Stocks are updated online every hour on working days from 7 a.m. to 8 p.m., so there is a good chance that the products are available if they appear online.

Available

€99.95 1
ADJUSTABLE JOINT KITS - VAR.TRIUMPH,FRONT/REAR
10047140

The item is in stock and will be delivered in 2-5 working days. Note: Stocks are updated online every hour on working days from 7 a.m. to 8 p.m., so there is a good chance that the products are available if they appear online.

Available

€99.95 1
ADJUSTABLE JOINT KITS - VAR.YAMAHA-MOD. FRONT
10047142

The item is in stock and will be delivered in 2-5 working days. Note: Stocks are updated online every hour on working days from 7 a.m. to 8 p.m., so there is a good chance that the products are available if they appear online.

Available

€99.95 1
ADJUSTABLE JOINT KITS - VAR.YAMAHA-MOD. REAR
10047143

The item is in stock and will be delivered in 2-5 working days. Note: Stocks are updated online every hour on working days from 7 a.m. to 8 p.m., so there is a good chance that the products are available if they appear online.

Available

€99.95 1
ADJUSTABLE JOINT KITS - VARIOUS BMW, REAR
10047151

The item is in stock and will be delivered in 2-5 working days. Note: Stocks are updated online every hour on working days from 7 a.m. to 8 p.m., so there is a good chance that the products are available if they appear online.

Available

€99.95 1
ADJUSTABLE JOINT KITS - VARIOUS BMW,FRONT
10047130

The item is in stock and will be delivered in 2-5 working days. Note: Stocks are updated online every hour on working days from 7 a.m. to 8 p.m., so there is a good chance that the products are available if they appear online.

Available

€99.95 1
ADJUSTABLE JOINT KITS - VARIOUS BMW,REAR
10047131

The item is in stock and will be delivered in 2-5 working days. Note: Stocks are updated online every hour on working days from 7 a.m. to 8 p.m., so there is a good chance that the products are available if they appear online.

Available

€99.95 1
ADJUSTABLE JOINT KITS - VARIOUS HONDA REAR
10047144

The product will be ordered from the manufacturer for you. Depending on availability, longer delivery times are also possible. We'll let you know if that's the case. You can of course cancel your delivery at any time free of charge.

Available in 7-21 days

€99.95 1
ADJUSTABLE JOINT KITS - VARIOUS HONDA,REAR
10047133

The item is in stock and will be delivered in 2-5 working days. Note: Stocks are updated online every hour on working days from 7 a.m. to 8 p.m., so there is a good chance that the products are available if they appear online.

Available

€99.95 1
ADJUSTABLE JOINT KITS - VARIOUS KAWASAKI,FRONT
10047136

The item is in stock and will be delivered in 2-5 working days. Note: Stocks are updated online every hour on working days from 7 a.m. to 8 p.m., so there is a good chance that the products are available if they appear online.

Available

€99.95 1
ADJUSTABLE JOINT KITS - VARIOUS KAWASAKI,FRONT
10047134

The item is in stock and will be delivered in 2-5 working days. Note: Stocks are updated online every hour on working days from 7 a.m. to 8 p.m., so there is a good chance that the products are available if they appear online.

Available

€99.95 1
ADJUSTABLE JOINT KITS - VARIOUS KAWASAKI,FRONT
10047149

The item is in stock and will be delivered in 2-5 working days. Note: Stocks are updated online every hour on working days from 7 a.m. to 8 p.m., so there is a good chance that the products are available if they appear online.

Available

€99.95 1
ADJUSTABLE JOINT KITS - VARIOUS KAWASAKI,REAR
10047135

The product will be ordered from the manufacturer for you. Depending on availability, longer delivery times are also possible. We'll let you know if that's the case. You can of course cancel your delivery at any time free of charge.

Available in 7-21 days

€99.95 1
ADJUSTABLE JOINT KITS - VARIOUS KAWASAKI,REAR
10047148

The product will be ordered from the manufacturer for you. Depending on availability, longer delivery times are also possible. We'll let you know if that's the case. You can of course cancel your delivery at any time free of charge.

Available in 7-21 days

€99.95 1
ADJUSTABLE JOINT KITS - VARIOUS MODELS,FRONT
10047132

The item is in stock and will be delivered in 2-5 working days. Note: Stocks are updated online every hour on working days from 7 a.m. to 8 p.m., so there is a good chance that the products are available if they appear online.

Available

€99.95 1
ADJUSTABLE JOINT KITS - VARIOUS TRIUMPHS, FRONT
10047152

The product will be ordered from the manufacturer for you. Depending on availability, longer delivery times are also possible. We'll let you know if that's the case. You can of course cancel your delivery at any time free of charge.

Available in 7-21 days

€99.95 1
ADJUSTABLE JOINT KITS - VARIOUS TRIUMPHS, FRONT
10047153

The product will be ordered from the manufacturer for you. Depending on availability, longer delivery times are also possible. We'll let you know if that's the case. You can of course cancel your delivery at any time free of charge.

Available in 7-21 days

€99.95 1