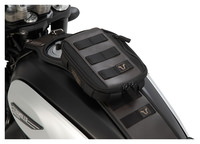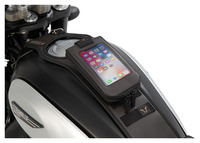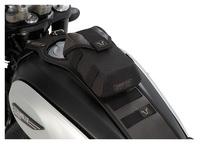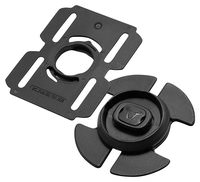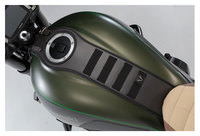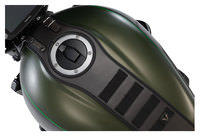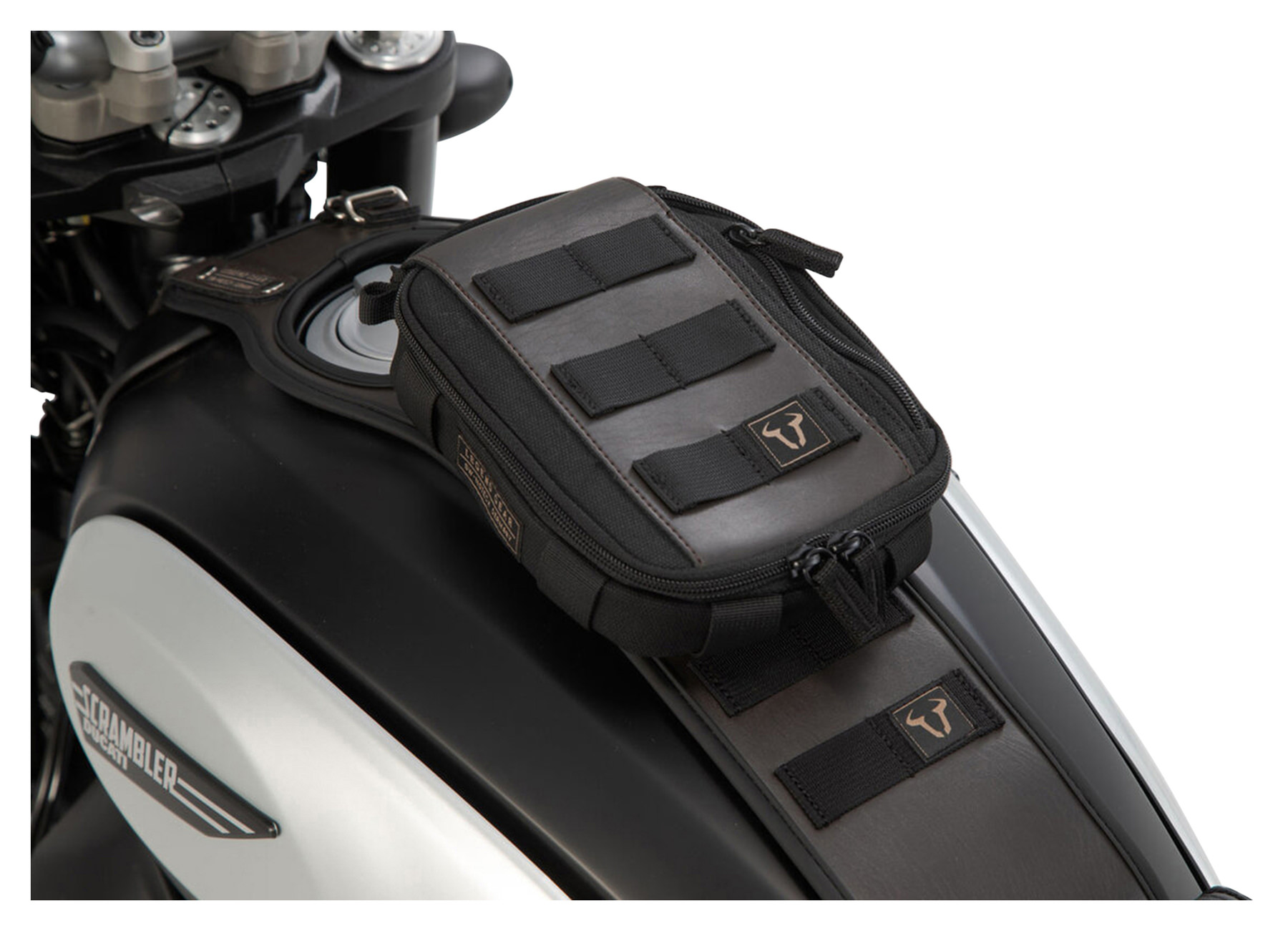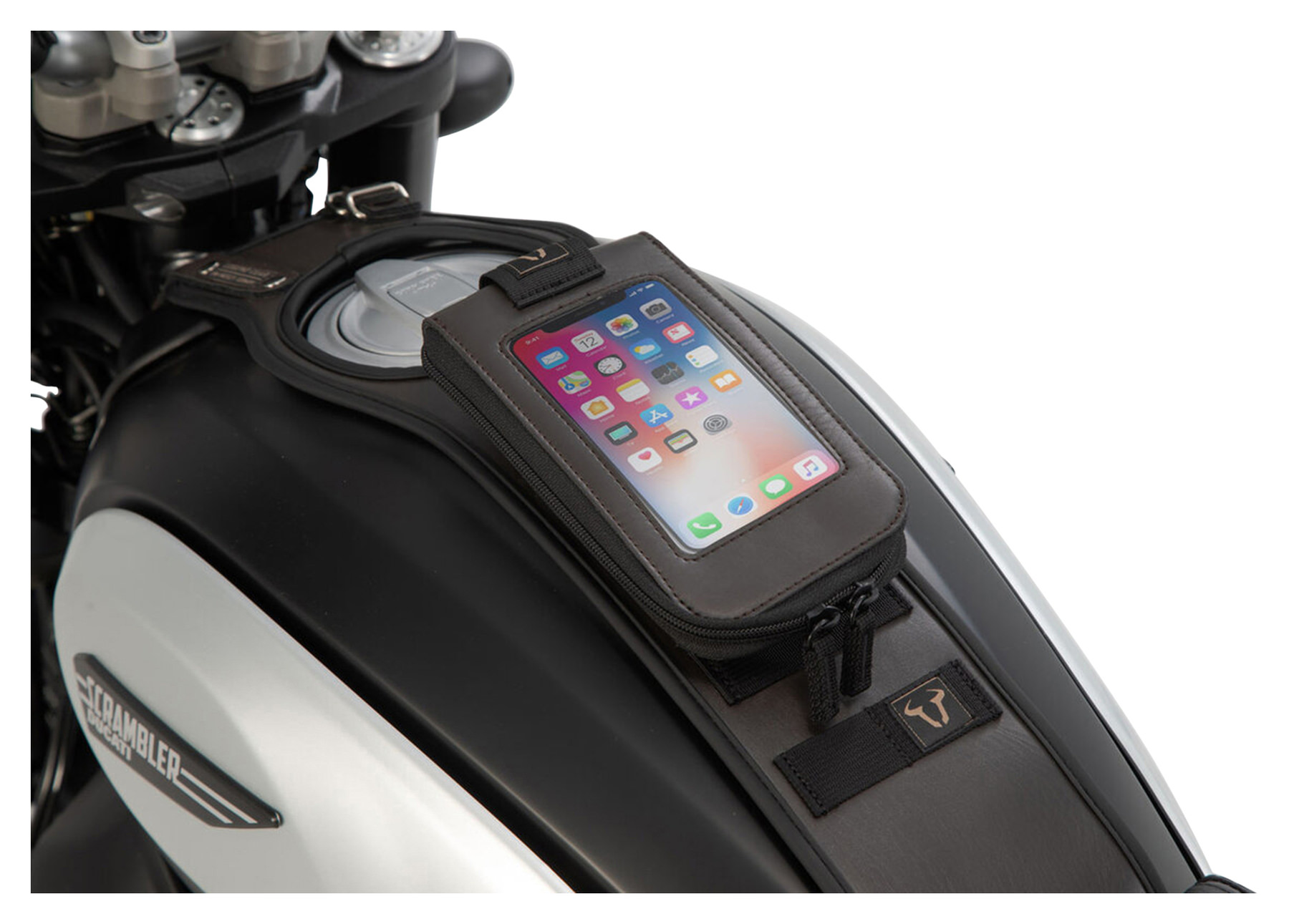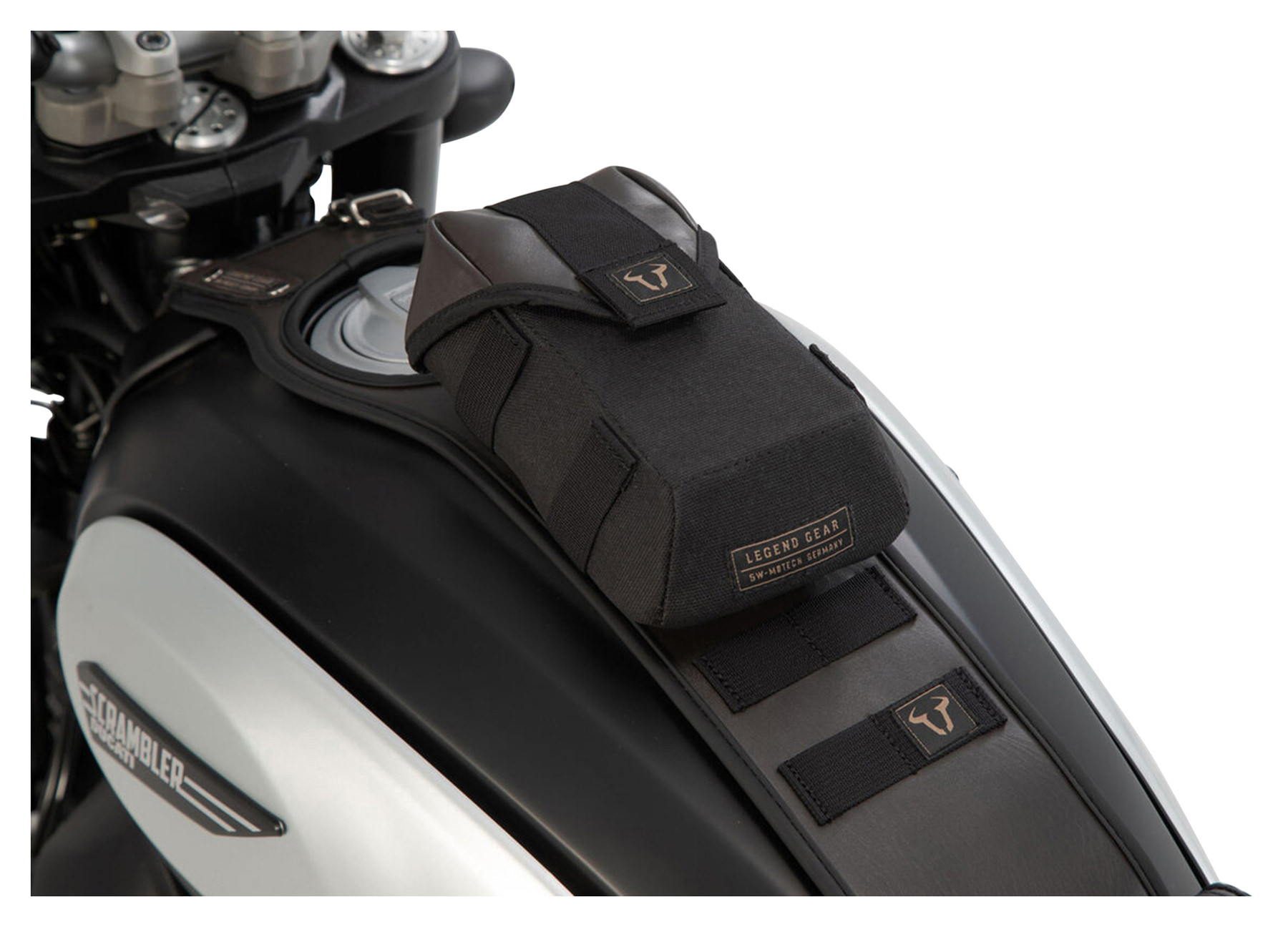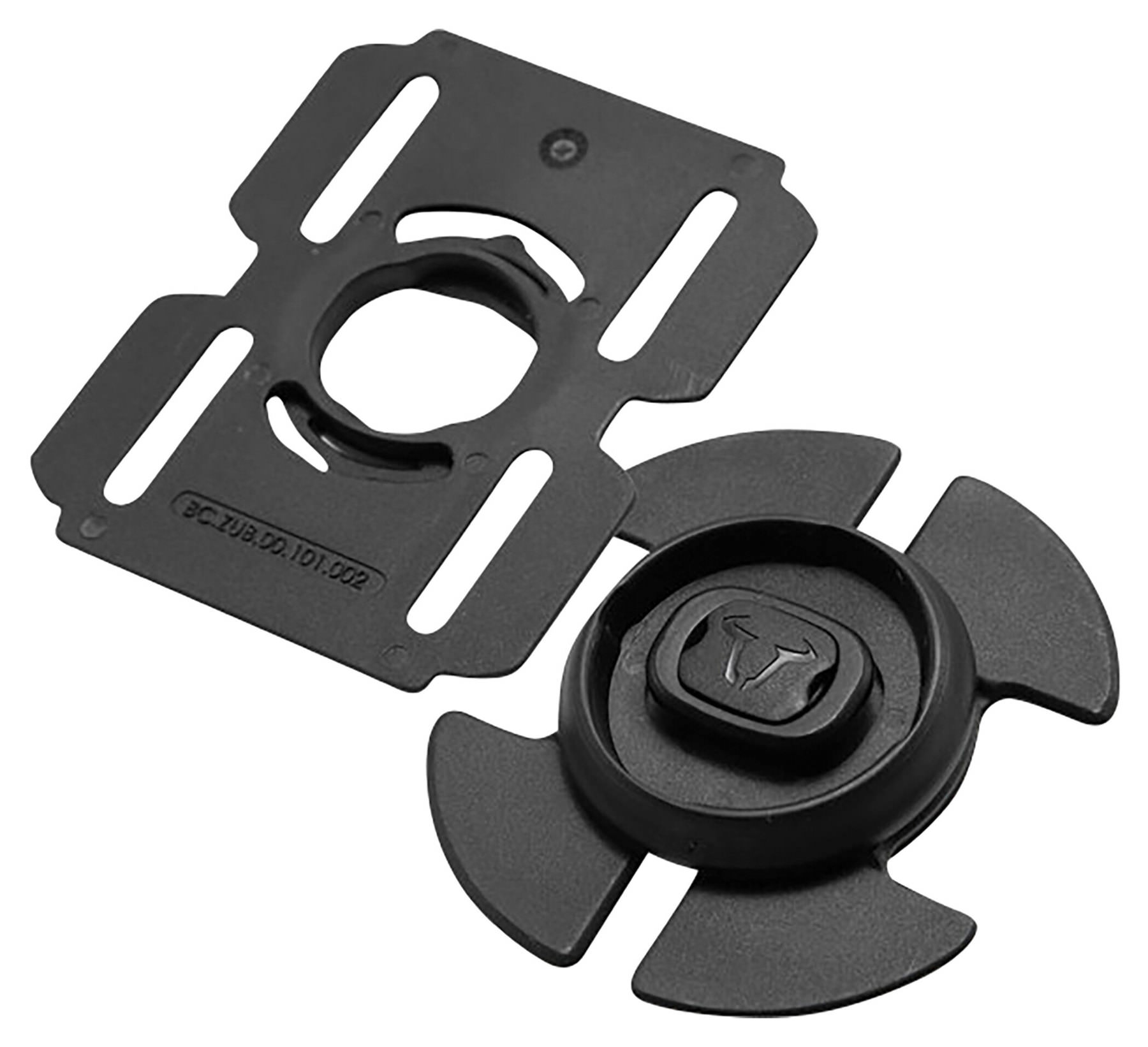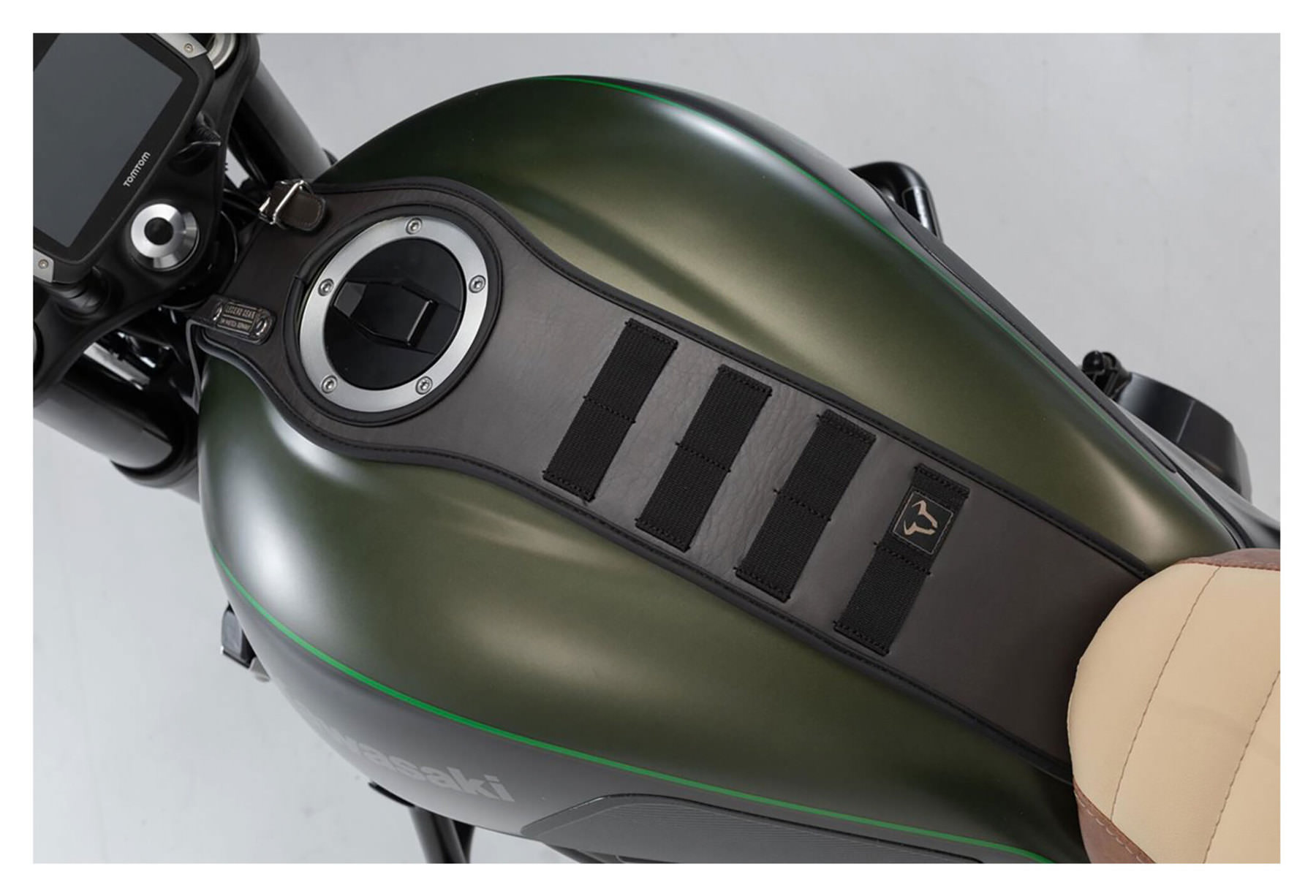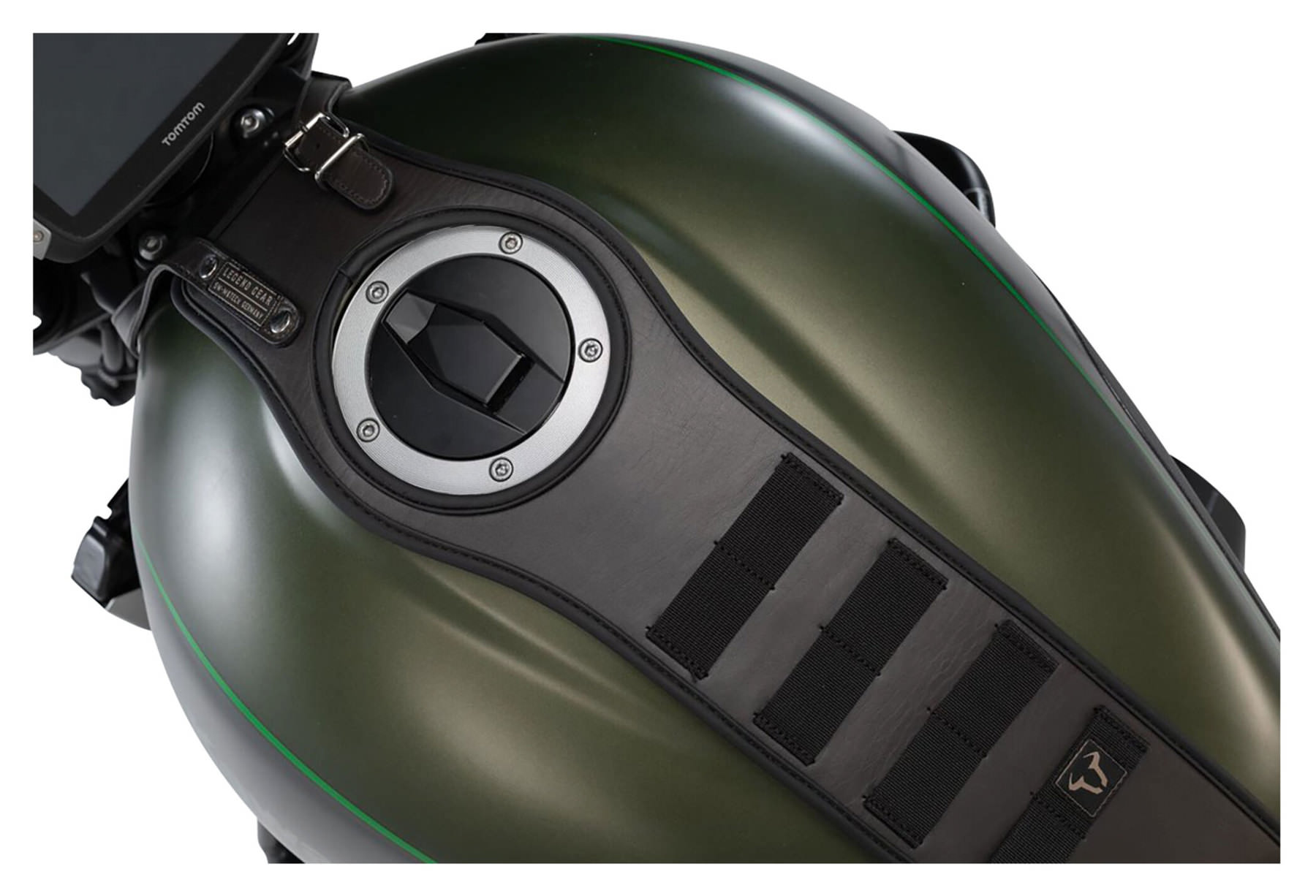 Legend Gear tank strap set
various models
Unfortunately, this product is not compatible with this motorcycle.
Unfortunately, this product is not compatible with this motorcycle. You can find the right for the here: .
Free delivery on orders over €199.00
2 year return policy
Fast delivery
Legend Gear tank strap set
various models
The tank strap set in retro design gives the bike an individual touch. The loops on the tank strap offer a flexible but secure attachment for Legend Gear additional bags. The combination of retro design and practicality makes the additional bags the perfect addition to any Legend Gear luggage solution. All bags in the series are made from robust Napalon synthetic leather and waxed canvas.
Model-specific tuning for best fit and perfect lines
Napalon synthetic leather / polyamide
Field-proven fastening system with a combination of retaining loop and safety strap
Fits almost all products of the Legend Gear series such as tail bags
Scope of delivery:
1 x Legend Gear tank strap SLA
1 x Legend Gear additional bag LA1, LA2 or smartphone bag LA3
1 x T-Lock holder with Molle adapter
Fitting instructions
Manufacturer details: Legend Gear

Soft luggage systems for retro bikes, cafe racers, scramblers

Fans of retro and custom bikes, cafe racers, scramblers and choppers in particular have been dying to get their hands on Legend Gear luggage systems by SW-MOTECH. And this is not only down to the exceptional design of the diverse soft luggage items and bags, which harmonises in a unique way with the distinctive lines of the latest retro bikes. The exclusive Legend Gear mounts and fastenings also blend perfectly into the overall look. The versatile and sturdy product line is made from modern high-tech materials such as robust nappa faux leather and water-repellent canvas fabric. And the range covers a broad spectrum, stretching from tank bags and saddlebags to a combination of tail bag and backpack.
No customer reviews have been submitted for this product.
Be the first to write a review!
Product
Art. No.
Availability
Price
Actions
LEGEND GEAR TANK STRAPSET - W. LA1 VAR. SCRAMBLER 14-

Important notes

Design: With additional pocket LA1

10051543

The product will be ordered from the manufacturer for you. Depending on availability, longer delivery times are also possible. We'll let you know if that's the case. You can of course cancel your delivery at any time free of charge.

Available in 7-21 days

€80.00 1
LEGEND GEAR TANK STRAPSET - W. LA2 VAR. SCRAMBLER 14-

Important notes

Version: With Accessory pocket LA2

10051546

The product will be ordered from the manufacturer for you. Depending on availability, longer delivery times are also possible. We'll let you know if that's the case. You can of course cancel your delivery at any time free of charge.

Available in 7-21 days

€100.00 1
LEGEND GEAR TANK STRAPSET - W. LA3 VAR. SCRAMBLER 14-

Important notes

Design: With smartphone pocket LA3

10051539

The product will be ordered from the manufacturer for you. Depending on availability, longer delivery times are also possible. We'll let you know if that's the case. You can of course cancel your delivery at any time free of charge.

Available in 7-21 days

€90.00 1
LEGEND GEAR TANK STRAPSET - WITH LA1 R NINET MODELS

Important notes

The photo shows an example.

Design: With additional pocket LA1

10051535

The product will be ordered from the manufacturer for you. Depending on availability, longer delivery times are also possible. We'll let you know if that's the case. You can of course cancel your delivery at any time free of charge.

Available in 7-21 days

€90.00 1
LEGEND GEAR TANK STRAPSET - WITH LA1 VAR. TRIUMPH 04-

Important notes

The photo shows an example.

Design: With additional pocket LA1

10051537

The product will be ordered from the manufacturer for you. Depending on availability, longer delivery times are also possible. We'll let you know if that's the case. You can of course cancel your delivery at any time free of charge.

Available in 7-21 days

€80.00 1
LEGEND GEAR TANK STRAPSET - WITH LA1 VAR. TRIUMPH 15-

Important notes

The photo shows an example.

Design: With additional pocket LA1

10051536

The product will be ordered from the manufacturer for you. Depending on availability, longer delivery times are also possible. We'll let you know if that's the case. You can of course cancel your delivery at any time free of charge.

Available in 7-21 days

€90.00 1
LEGEND GEAR TANK STRAPSET - WITH LA1 VULCAN S 16-

Important notes

The photo shows an example.

Design: With additional pocket LA1

10051540

The product will be ordered from the manufacturer for you. Depending on availability, longer delivery times are also possible. We'll let you know if that's the case. You can of course cancel your delivery at any time free of charge.

Available in 7-21 days

€80.00 1
LEGEND GEAR TANK STRAPSET - WITH LA1 Z900RS

Important notes

The photo shows an example.

Design: With additional pocket LA1

10051541

The product will be ordered from the manufacturer for you. Depending on availability, longer delivery times are also possible. We'll let you know if that's the case. You can of course cancel your delivery at any time free of charge.

Available in 7-21 days

€80.00 1
LEGEND GEAR TANK STRAPSET - WITH LA2 R NINET MODELS

Important notes

The photo shows an example.

Version: With Accessory pocket LA2

10051533

The product will be ordered from the manufacturer for you. Depending on availability, longer delivery times are also possible. We'll let you know if that's the case. You can of course cancel your delivery at any time free of charge.

Available in 7-21 days

€110.00 1
LEGEND GEAR TANK STRAPSET - WITH LA2 VAR. TRIUMPH 04-

Important notes

The photo shows an example.

Version: With Accessory pocket LA2

10051545

The product will be ordered from the manufacturer for you. Depending on availability, longer delivery times are also possible. We'll let you know if that's the case. You can of course cancel your delivery at any time free of charge.

Available in 7-21 days

€100.00 1
LEGEND GEAR TANK STRAPSET - WITH LA2 VAR. TRIUMPH 15-

Important notes

The photo shows an example.

Version: With Accessory pocket LA2

10051542

The product will be ordered from the manufacturer for you. Depending on availability, longer delivery times are also possible. We'll let you know if that's the case. You can of course cancel your delivery at any time free of charge.

Available in 7-21 days

€110.00 1
LEGEND GEAR TANK STRAPSET - WITH LA2 VULCAN S 16-

Important notes

The photo shows an example.

Version: With Accessory pocket LA2

10051547

The item is in stock and will be delivered in 2-5 working days. Note: Stocks are updated online every hour on working days from 7 a.m. to 8 p.m., so there is a good chance that the products are available if they appear online.

Available

€100.00 1
LEGEND GEAR TANK STRAPSET - WITH LA2 Z900RS

Important notes

The photo shows an example.

Version: With Accessory pocket LA2

10067694

The product will be ordered from the manufacturer for you. Depending on availability, longer delivery times are also possible. We'll let you know if that's the case. You can of course cancel your delivery at any time free of charge.

Available in 7-21 days

€100.00 1
LEGEND GEAR TANK STRAPSET - WITH LA3 R NINET MODELS

Important notes

The photo shows an example.

Design: With smartphone pocket LA3

10051548

The product will be ordered from the manufacturer for you. Depending on availability, longer delivery times are also possible. We'll let you know if that's the case. You can of course cancel your delivery at any time free of charge.

Available in 7-21 days

€100.00 1
LEGEND GEAR TANK STRAPSET - WITH LA3 VAR. TRIUMPH 04-

Important notes

The photo shows an example.

Design: With smartphone pocket LA3

10051549

The product will be ordered from the manufacturer for you. Depending on availability, longer delivery times are also possible. We'll let you know if that's the case. You can of course cancel your delivery at any time free of charge.

Available in 7-21 days

€90.00 1
LEGEND GEAR TANK STRAPSET - WITH LA3 VAR. TRIUMPH 15-

Important notes

The photo shows an example.

Design: With smartphone pocket LA3

10051538

The product will be ordered from the manufacturer for you. Depending on availability, longer delivery times are also possible. We'll let you know if that's the case. You can of course cancel your delivery at any time free of charge.

Available in 7-21 days

€100.00 1
LEGEND GEAR TANK STRAPSET - WITH LA3 VULCAN S 16-

Important notes

The photo shows an example.

Design: With smartphone pocket LA3

10051544

The product will be ordered from the manufacturer for you. Depending on availability, longer delivery times are also possible. We'll let you know if that's the case. You can of course cancel your delivery at any time free of charge.

Available in 7-21 days

€90.00 1
LEGEND GEAR TANK STRAPSET - WITH LA3 Z900RS

Important notes

The photo shows an example.

Design: With smartphone pocket LA3

10051534

The product will be ordered from the manufacturer for you. Depending on availability, longer delivery times are also possible. We'll let you know if that's the case. You can of course cancel your delivery at any time free of charge.

Available in 7-21 days

€90.00 1