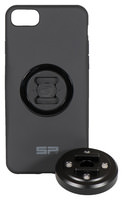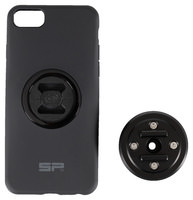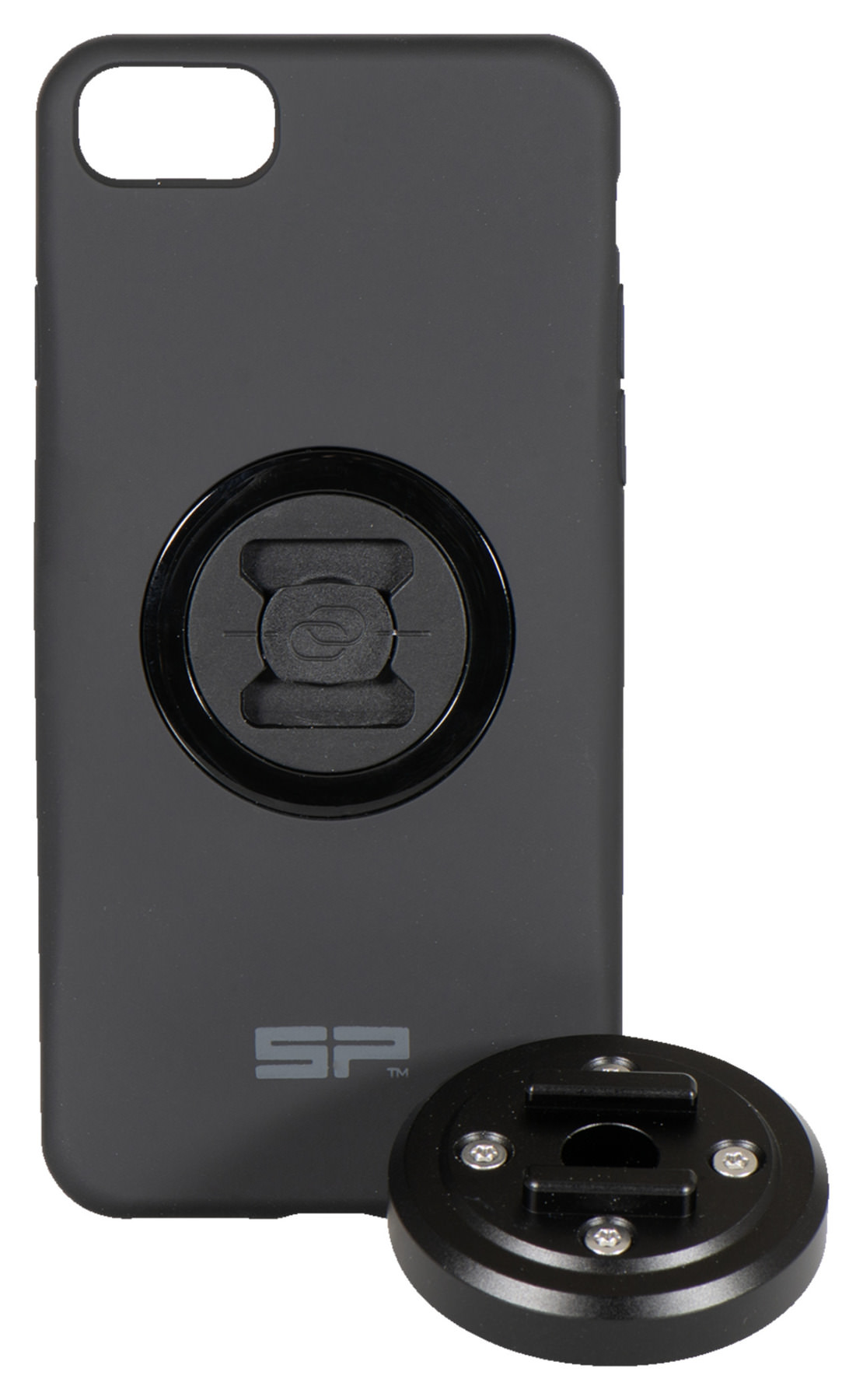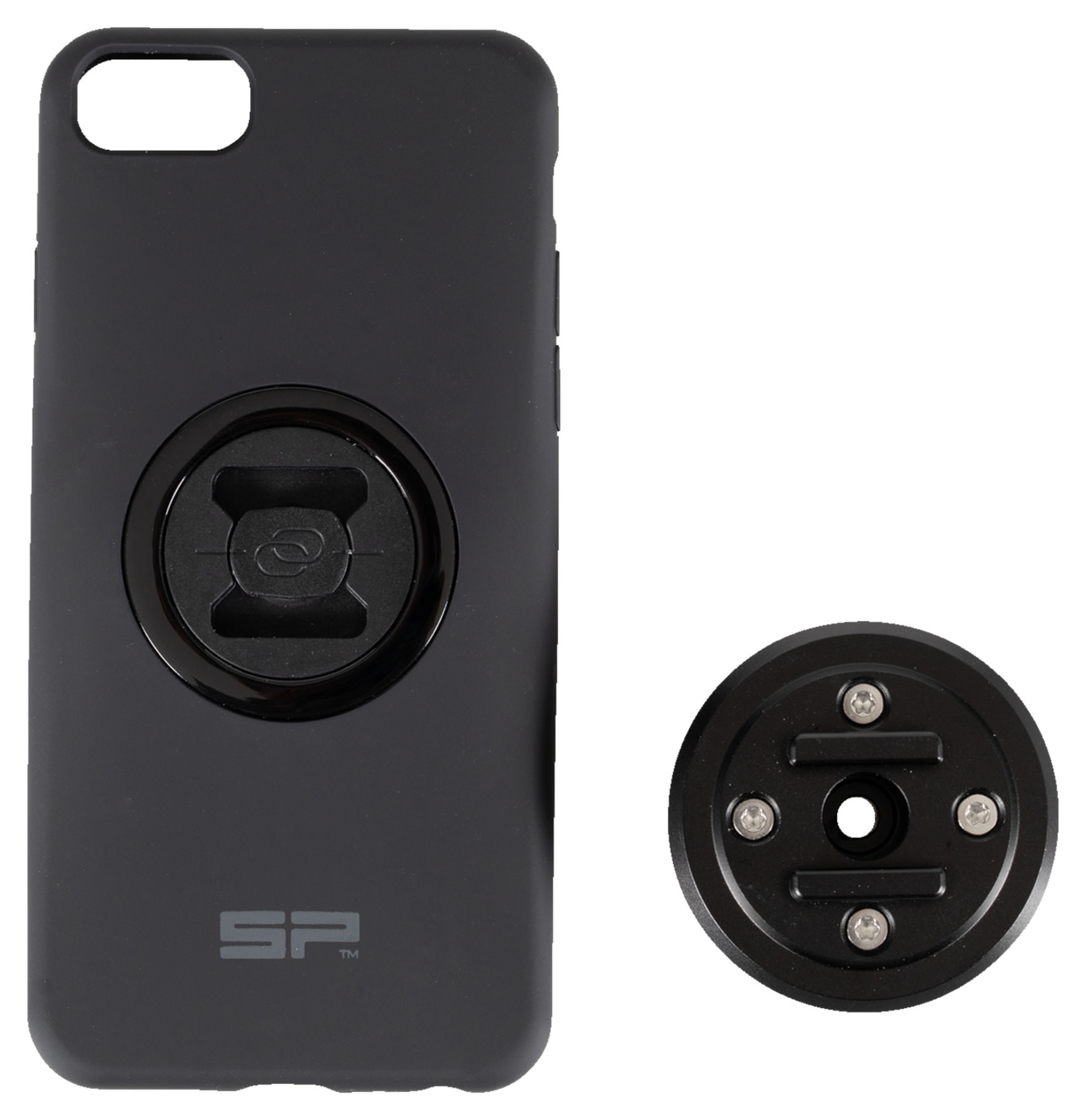 iPhone phone case Set Anti Vibration
with Anti Vibration Module
€

59.901
2
from
€

49.901
(-16%)
2 Comparison of price as a set and total price if purchased individually
Free delivery on orders over €199.00
2 year return policy
Fast delivery
iPhone phone case Set Anti Vibration
with Anti Vibration Module
Set incl. Anti Vibration Module

Navigating by means of an app on a smartphone or mobile phone is becoming increasingly popular. However, it sometimes doesn't look very professional when the expensive multi-purpose phone is attached to the motorbike handlebars with gaffa tape or some abstract construction. SP Connect offers stable and design-oriented solutions for special smartphones. For example, the SP Connect *PHONE CASE SET*.

The centrepiece is the thin and functional mobile phone case. It protects the smartphone around the clock and allows it to be mounted on a wide range of optionally available SP Connect holders. You don't have to worry about vibrations to which your mobile phone is exposed and which could possibly damage it.
The SP Connect *ANTI VIBRATION MODULE* provides better navigation and more protection for the smartphone's internal components.

Features:
slim, protective, functional
Use of all ports and buttons
3-layer construction for ultimate protection
QI - charging possible
Scope of delivery:
1x Phone Case
1x StandTool
1x Anti Vibration Module
Manufacturer details: SP Connect

Smartphone mounts for bikers

Why not use your smartphone as a sat nav? Good Idea! But how do you attach your smartphone to your motorbike quickly and easily? SP Connect supplies top-quality, intelligent mounts.

The centrepiece of the system is the Phone Case with integrated securing mechanism. As the counterpart, SP Connect supplies a range of CNC-machined, vibration-absorbing mounts for fitting to your handlebar, mirror strut or RAM ball-head systems. Mounts are also available for cars and bicycles. The system couldn't be simpler to use: You rotate your smartphone 90° to secure it on the mount, and simply rotate in the opposite direction to release it again.

By the way, SP was established in Germany in 1988 as a manufacturer of snowboard bindings, so the firm has plenty of experience when it comes to clever connection systems. Today it has its headquarters in Vienna, the technical know-how still comes from Germany, and the mounts are manufactured in China.
Product
Art. No.
Availability
Price
Actions
SP PHONE CASE - IPHONE 6/6S/7/8
10059821

Sorry, this item is sold out

Sold out

€59.90

1 2 €52.90 1
SP PHONE CASE SETS - IPHONE 6+/6S+/7+/8+
10059822

Sorry, this item is sold out

Sold out

€59.90

1 2 €52.90 1
SP PHONE CASE SETS - IPHONE XR
10059823

Sorry, this item is sold out

Sold out

€59.90

1 2 €55.90 1
SP PHONE CASE SETS - IPHONE XS MAX
10059824

Sorry, this item is sold out

Sold out

€59.90

1 2 €49.90 1
SP PHONE CASE SETS - IPHONE XR/11
10059831

This product is available at week 23.
Current calendar week: 21

Available as of calendar week 23

€59.90

1 2 €59.20 1
SP PHONE CASE SETS - IPHONE XS MAX/11 PRO MAX
10059832

This product is available at week 23.
Current calendar week: 21

Available as of calendar week 23

€59.90

1 2 €59.20 1
SP PHONE CASE SETS - IPHONE X/XS/11 PRO
10059833

This product is available at week 23.
Current calendar week: 21

Available as of calendar week 23

€59.90

1 2 €59.20 1
2 Comparison of price as a set and total price if purchased individually