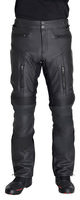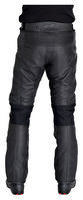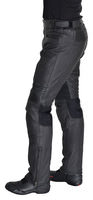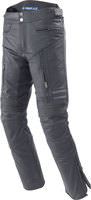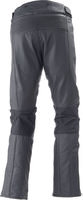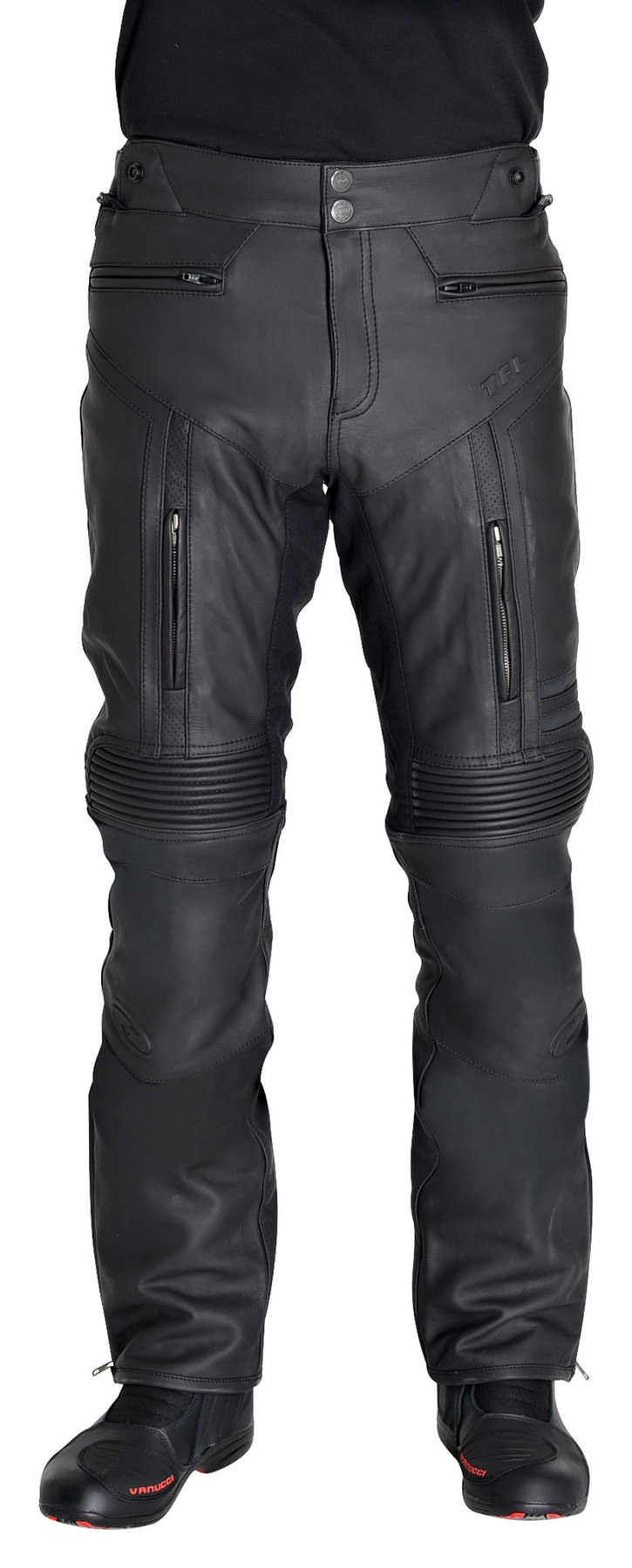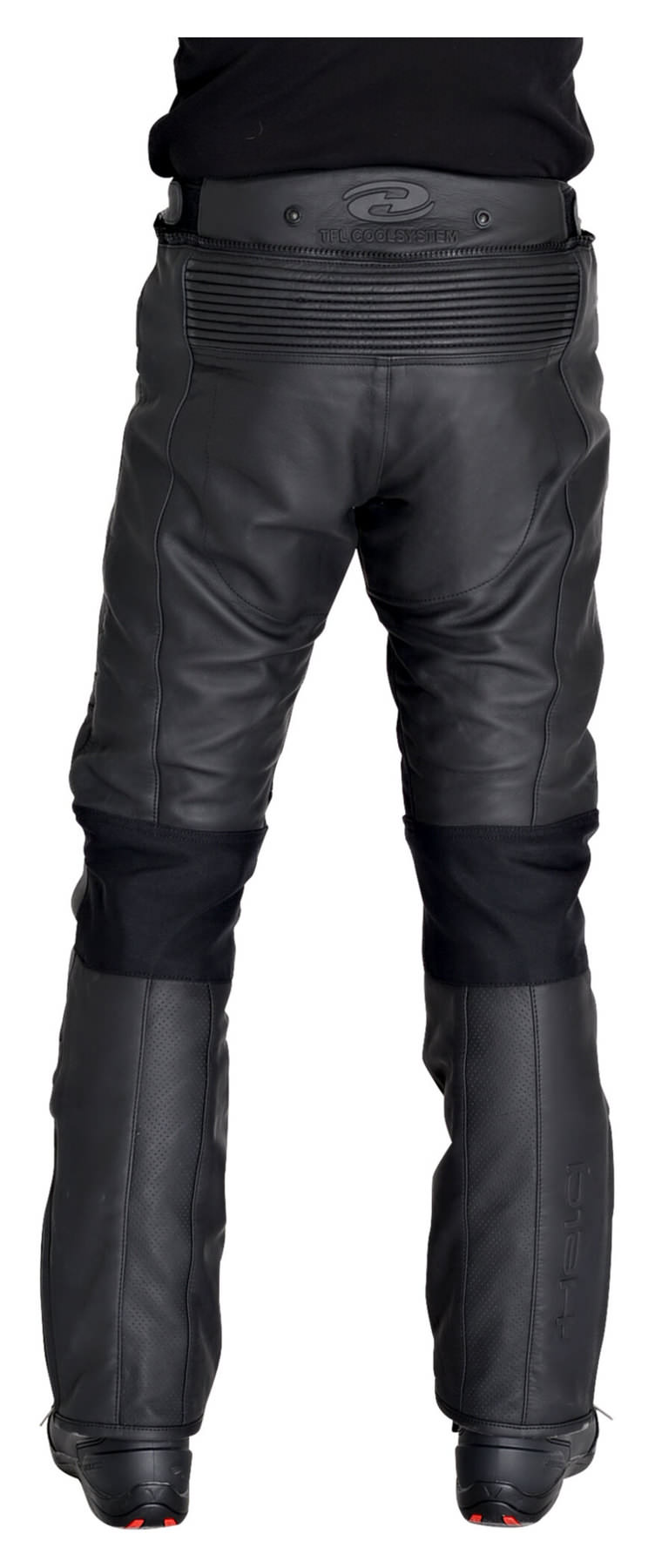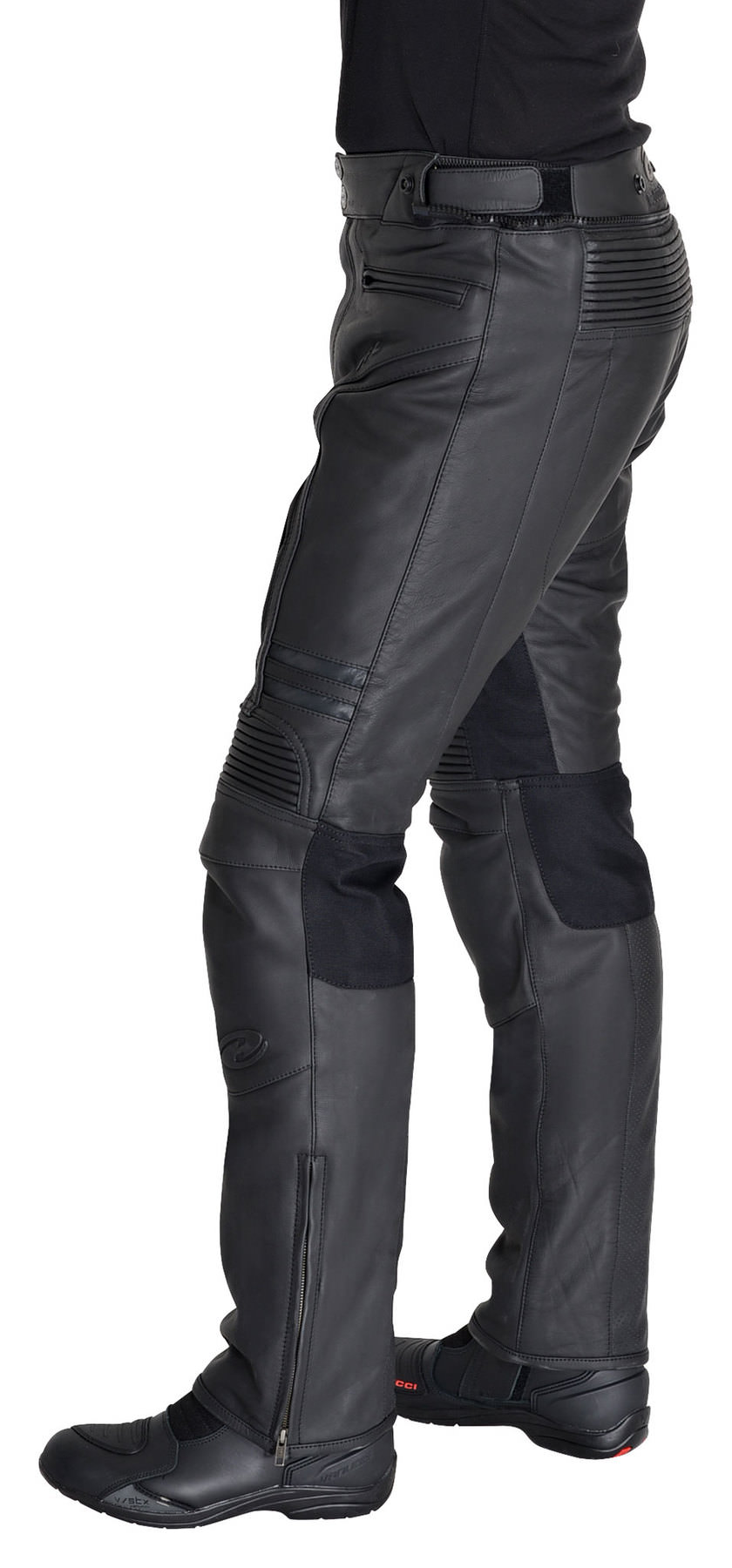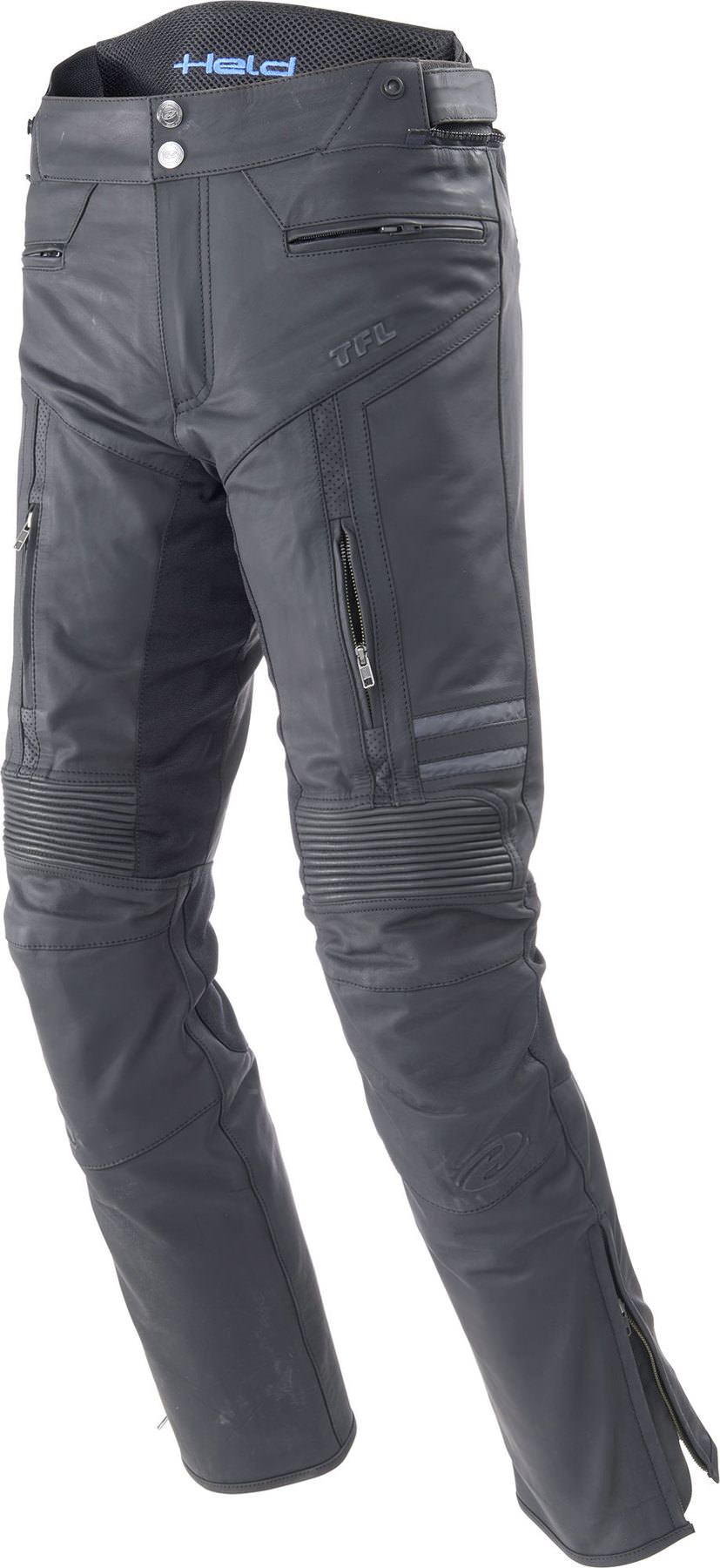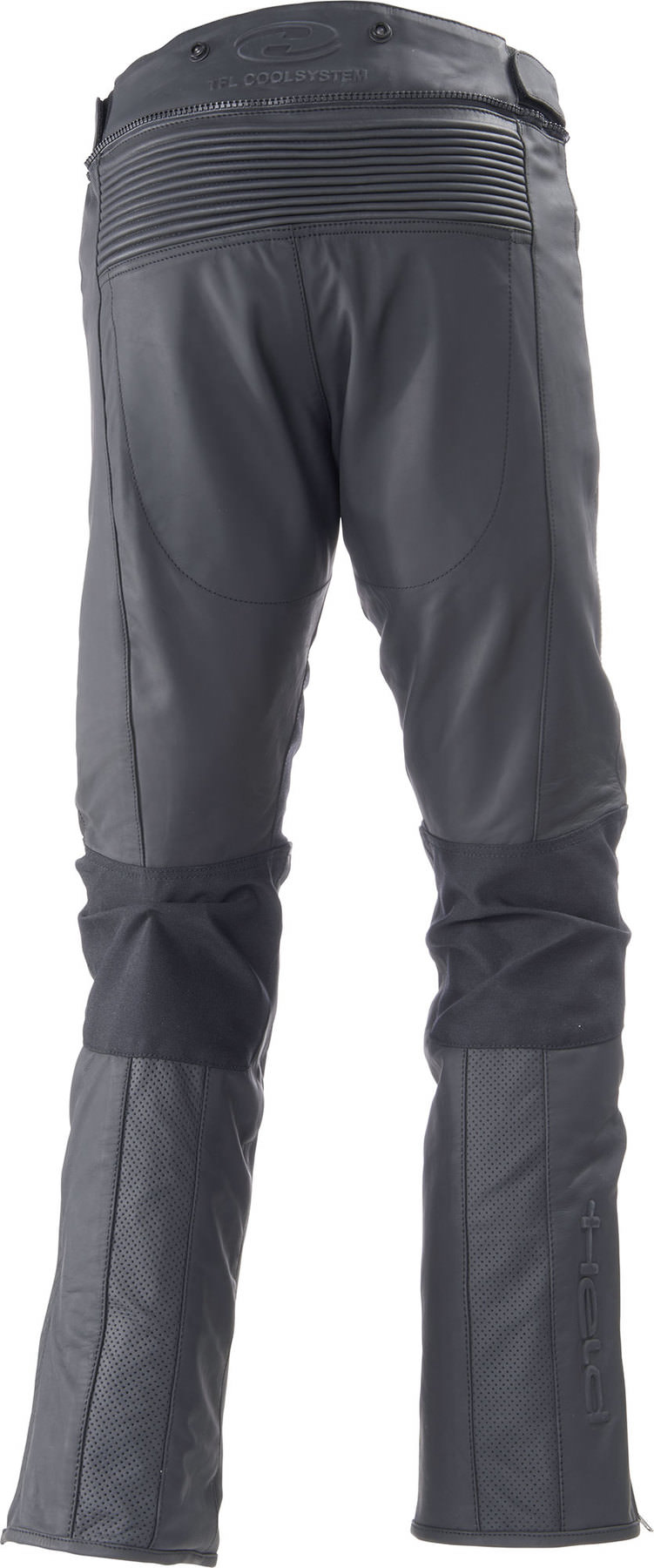 HELD AVOLO 3 5760 LEATHER PANTS TFL
207287_2017_Cosmo3
Held Avolo 3 5760
leather pants TFL
Free delivery on orders over €199.00
2 year return policy
Fast delivery
Held Avolo 3 5760
leather pants TFL
Dark leather trousers and summer sun? Not a good combination, or at least that's what most people think. But Held knows better, and proves it with the Avolo 3 Motorcycle Trousers because they feature the TFL Cool System. The hot summer sunshine is reflected for the most part, while the intelligently designed ventilation does its job to perfection. So you can enjoy every mile of your tour without sitting in a pool of sweat!
Comfort/features:

Cool wearing comfort thanks to TFL COOL SYSTEM
Air vents on the upper legs
All-round connection zipper
Stretch leather on the knees and seat
Stretch fabric at the back of the knee and inside of the thigh, 100% polyester
Adjustable waistband
2 outside pockets
Protection:

Removable SAS-TEC Knee Protectors
Knee protectors are height-adjustable
ISO 4916 safety seams at the impact points
Reflective material
Optional: Held Hip Protector (20019189) can be retrofitted
Material:

Soft cowhide with TFL COOL finish, 1.0 - 1.2 mm thick
Mesh lining, 100% polyester
Please note that a different size guide applies to this product.
You can find it under "Documents".
Manufacturer details: Held

Made by bikers for bikers

What began as a small glove-making business back in 1946 is now one of Germany's largest motorcycle clothing and accessory firms. Ever since they developed the first out-and-out racing glove for Toni Mang, back in 1983, Held has rightly been regarded as THE glove brand. Continuous development and innovation coupled with top-quality craftsmanship have built an excellent reputation. And one that has long since extended far beyond gloves: textile and leather clothing, helmets, tank bags and saddlebags are just a few of the products from the Allgäu-based family firm creating a sensation around the biking world.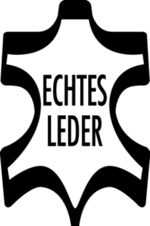 Most traditional, high-quality outer material with cult status for motorcycle clothing and accessories. Unmistakable in its natural, high-quality look, the strong image, ideally suited to both figure-hugging and highly functional designs. The biker's "second skin" still has the edge over any textile material when it comes to safety and resistance to abrasion and tearing. The way the material stretches as the clothing is worn means that leather clothing adapts to the body contours ideally, thus also guaranteeing that protectors fit optimally. Leather clothing should therefore always be bought with a close fit. Impregnation, leather oil and surface coatings guarantee good weather protection and a degree of rainproofing, but unfortunately also limit the breathability. Relatively heavy, but enthusiasts value this as a "quality feature". Looked after properly, it is very durable. Because leather does not itself offer much thermal insulation, the other features of the garment, or the base layers of clothing, must provide some help here.

As everybody knows, dark leathers get very hot - but not leather with the special TFL Cool System. This leather is treated in a special tanning process that makes it reflect sunlight just like light-coloured leathers. The temperature on the surface of the leather drops by as much as 20°C, and in direct sunlight, there is a temperature difference of up to 12°C. TFL Cool leather has improved lightfastness and it still looks great after many years.
The leather should only be treated with colourless care products, since pigments and dyes could inactivate the COOL LEATHER effect. In addition, the leather should be waterproofed from time to time. Given proper care, the Cool effect should last a lifetime.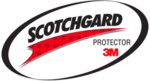 The ScotchgardTM protector is a treatment to enhance fibres and leather. Our leather products treated with Scotchgard repel oil, water and dirt. The natural texture and breathability of the leather are retained.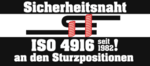 ISO 4916 safety seam
Motorcycle clothing should offer you the best possible protection if you take a tumble.
If you slide across a rough asphalt surface, an abrasion-resistant outer fabric only helps as long as the seams can take the strain. This is why the safety-critical seams on many Louis products are manufactured according to the ISO 4916 standard, that is to say with a visible and a concealed seam. This means that the material will still hold together if the visible seam is torn open by friction.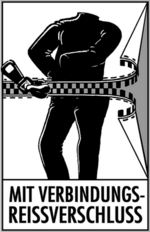 This clothing has a connecting zip.
Product details
outer shell: Cowhide with TFL COOL SYSTEM
permanent lining: 100% polyester mesh lining
Removable protectors: On the knees
Protector pockets prepared for: Hip protectors
width adjustment: Waist
Reflective material: Reflective panels
Waterproof outside pockets: 0
Non waterproof outside pockets: 2
Suspenders: Can be attached with buttons
fit: regular
Country of manufacture: Pakistan
Certification: EN 17092:2020
Class: A
Overview of product features
Breathable
Water-repellent
ISO 4916 safety seams at impact points
Height-adjustable knee protector
Stretchable application
Scotchgard coating
Ventilation system
All-round connection zipper
Windproof
Product
Colour
Size
Art. No.
Availability
Price
Actions
HELD AVOLO 3 KURZ-SZ.25 - 5760,LEATHER PANTS,TFL
Black
25
20617825

Sorry, this item is sold out

Sold out

€419.95 1
HELD AVOLO 3 KURZ-SZ.26 - 5760,LEATHER PANTS,TFL
Black
26
20617826

Sorry, this item is sold out

Sold out

€419.95 1
HELD AVOLO 3 KURZ-SZ.27 - 5760,LEATHER PANTS,TFL
Black
27
20617827

This product is available at week 26.
Current calendar week: 21

Available as of calendar week 26

€419.95 1
HELD AVOLO 3 KURZ-SZ.28 - 5760,LEATHER PANTS,TFL
Black
28
20617828

This product is available at week 26.
Current calendar week: 21

Available as of calendar week 26

€419.95 1
HELD AVOLO 3 KURZ-SZ.29 - 5760,LEATHER PANTS,TFL
Black
29
20617829

The item is in stock and will be delivered in 2-5 working days. Note: Stocks are updated online every hour on working days from 7 a.m. to 8 p.m., so there is a good chance that the products are available if they appear online.

Available

€419.95 1
HELD AVOLO 3 KURZ-SZ.30 - 5760,LEATHER PANTS,TFL
Black
30
20617830

Sorry, this item is sold out

Sold out

€419.95 1
HELD AVOLO 3 5760 SZ.46 - LEATHER PANTS, MIT TFL
Black
46
20617846

Sorry, this item is sold out

Sold out

€419.95 1
HELD AVOLO 3 5760 SZ.48 - LEATHER PANTS, MIT TFL
Black
48
20617848

The item is in stock and will be delivered in 2-5 working days. Note: Stocks are updated online every hour on working days from 7 a.m. to 8 p.m., so there is a good chance that the products are available if they appear online.

Available

€419.95 1
HELD AVOLO 3 5760 SZ.50 - LEATHER PANTS, MIT TFL
Black
50
20617850

The item is in stock and will be delivered in 2-5 working days. Note: Stocks are updated online every hour on working days from 7 a.m. to 8 p.m., so there is a good chance that the products are available if they appear online.

Available

€419.95 1
HELD AVOLO 3 5760 SZ.52 - LEATHER PANTS, MIT TFL
Black
52
20617852

The item is in stock and will be delivered in 2-5 working days. Note: Stocks are updated online every hour on working days from 7 a.m. to 8 p.m., so there is a good chance that the products are available if they appear online.

Available

€419.95 1
HELD AVOLO 3 5760 SZ.54 - LEATHER PANTS, MIT TFL
Black
54
20617854

The item is in stock and will be delivered in 2-5 working days. Note: Stocks are updated online every hour on working days from 7 a.m. to 8 p.m., so there is a good chance that the products are available if they appear online.

Available

€419.95 1
HELD AVOLO 3 5760 SZ.56 - LEATHER PANTS, MIT TFL
Black
56
20617856

The item is in stock and will be delivered in 2-5 working days. Note: Stocks are updated online every hour on working days from 7 a.m. to 8 p.m., so there is a good chance that the products are available if they appear online.

Available

€419.95 1
HELD AVOLO 3 5760 SZ.58 - LEATHER PANTS, MIT TFL
Black
58
20617858

The item is in stock and will be delivered in 2-5 working days. Note: Stocks are updated online every hour on working days from 7 a.m. to 8 p.m., so there is a good chance that the products are available if they appear online.

Available

€419.95 1
HELD AVOLO 3 5760 SZ.60 - LEATHER PANTS, MIT TFL
Black
60
20617860

The item is in stock and will be delivered in 2-5 working days. Note: Stocks are updated online every hour on working days from 7 a.m. to 8 p.m., so there is a good chance that the products are available if they appear online.

Available

€419.95 1
HELD AVOLO 3 5760 SZ.62 - LEATHER PANTS, MIT TFL
Black
62
20617862

The item is in stock and will be delivered in 2-5 working days. Note: Stocks are updated online every hour on working days from 7 a.m. to 8 p.m., so there is a good chance that the products are available if they appear online.

Available

€419.95 1
HELD AVOLO 3 5760 SZ.64 - LEATHER PANTS, MIT TFL
Black
64
20617864

This product is available at week 26.
Current calendar week: 21

Available as of calendar week 26

€419.95 1
HELD AVOLO 3 LANG-SZ.98 - 5760,LEATHER PANTS,TFL
Black
98
20617898

The item is in stock and will be delivered in 2-5 working days. Note: Stocks are updated online every hour on working days from 7 a.m. to 8 p.m., so there is a good chance that the products are available if they appear online.

Available

€419.95 1
HELD AVOLO 3 LANG-SZ.102 - 5760,LEATHER PANTS,TFL
Black
102
20617802

The item is in stock and will be delivered in 2-5 working days. Note: Stocks are updated online every hour on working days from 7 a.m. to 8 p.m., so there is a good chance that the products are available if they appear online.

Available

€419.95 1
HELD AVOLO 3 LANG-SZ.106 - 5760,LEATHER PANTS,TFL
Black
106
20617806

The item is in stock and will be delivered in 2-5 working days. Note: Stocks are updated online every hour on working days from 7 a.m. to 8 p.m., so there is a good chance that the products are available if they appear online.

Available

€419.95 1