Free delivery on orders over €199.00
2 year return policy
Fast delivery
Held Air Stream 3.0 gloves
Comfort/Equipment

ankle cup
Side shell covered with leather
backhand completely lined with Aramid (brand fibre) and COOLMAX
Reinforced palms and knuckles with SuperFabric brand material
Special quilting seam for a pressure-free wearing comfort
perforated finger and underhand for perfect breathability and tactility
Finger layers of airy mesh fabric
Width adjustment at the cuff by Velcro fastener
visor wiper
Material

backhand made of airy mesh fabric (100 % polyester)
underhand made of highly abrasion-resistant, sweat-resistant and colourfast kangaroo leather
backhand lined with Aramid brand fibre and COOLMAX
Underhand unlined
Certification
CE certified according to EN 13594:2015
Manufacturer details: Held

Made by bikers for bikers

What began as a small glove-making business back in 1946 is now one of Germany's largest motorcycle clothing and accessory firms. Ever since they developed the first out-and-out racing glove for Toni Mang, back in 1983, Held has rightly been regarded as THE glove brand. Continuous development and innovation coupled with top-quality craftsmanship have built an excellent reputation. And one that has long since extended far beyond gloves: textile and leather clothing, helmets, tank bags and saddlebags are just a few of the products from the Allgäu-based family firm creating a sensation around the biking world.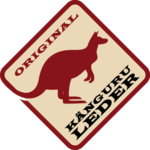 Kangaroo leather
There are around 48 different species of kangaroo, some of which are protected. However, the population of the huge Macropus giganteus kangaroo has grown so rapidly that it has become a real pest. This is why it is permitted to shoot this animal with a trapper's licence from the Australian government and to export it subject to the terms of the Washington Convention on endangered species (CITES).
A special dying technique ensures that our kangaroo leather is absolutely colour-fast, while a special tanning process makes it highly resistant to moisture and sweat.
Normal leather becomes hard and brittle and shrinks when exposed to the wet, and in particular to perspiration. Kangaroos do not sweat through their skin, but only under their tail and on their tongue. So the surface of a kangaroo skin has no pores, and this also affects the fibre structure. While the fibre structure of cowhide becomes slightly looser when subjected to stress, it remains more tight-knit in kangaroo leather.

Fabrics with COOLMAX technology transport moisture away from the body to keep the wearer cool and dry on hot days, special fibre structures provide insulation on colder days. The material is very easy-care, air-permeable and is characterised by excellent wash and fabric durability.

SuperFabric brand technology ia an advanced, multi-step engineered process that takes ordinary fabrics and transforms them into a variety of unique, protective solutions, known collectively as SuperFabric brand materials. These new protective fabrics is engineered for optimum resistance to cut, punctures and abrasions while remaining highly flexible. Optional properties such as flame resistance, specialized grip and more, make for a complete customized solution.
Product details
Outershell back of the hand: Textile mix (see product description)
Outershell palm: Kangaroo leather
Reinforcement ball of the thumb: SuperFabric
Lining: unlined
Width Adjustment: cuff
Knuckle protection: hard shell
Country of manufacture: Pakistan
Certification: CE certified according to EN 13594:2015
Overview of product features
Breathable
Stretchable applications
Knuckle protection
Ball of the thumb protection
Visor wiper
Palm unlined
Back reinforced with aramid
Product
Colour
Size
Art. No.
Availability
Price
Actions
HELD AIR STREAM 3.0 22011 - GLOVE, SIZE 7, BLACK
Black
07
20185107

The item is in stock and will be delivered in 2-5 working days. Note: Stocks are updated online every hour on working days from 7 a.m. to 8 p.m., so there is a good chance that the products are available if they appear online.

Available

€139.95 1
HELD AIR STREAM 3.0 22011 - SHORT SZ.07 GLOVE BLACK
Black
07
20185207

The item is in stock and will be delivered in 2-5 working days. Note: Stocks are updated online every hour on working days from 7 a.m. to 8 p.m., so there is a good chance that the products are available if they appear online.

Available

€139.95 1
HELD AIR STREAM 3.0 22011 - LONG SZ.11 GLOVE BLACK
Black
07
20185307

The item is in stock and will be delivered in 2-5 working days. Note: Stocks are updated online every hour on working days from 7 a.m. to 8 p.m., so there is a good chance that the products are available if they appear online.

Available

€139.95 1
HELD AIR STREAM 3.0 22011 - GLOVE, SIZE 8, BLACK
Black
08
20185108

The item is in stock and will be delivered in 2-5 working days. Note: Stocks are updated online every hour on working days from 7 a.m. to 8 p.m., so there is a good chance that the products are available if they appear online.

Available

€139.95 1
HELD AIR STREAM 3.0 22011 - SHORT SZ.08 GLOVE BLACK
Black
08
20185208

The item is in stock and will be delivered in 2-5 working days. Note: Stocks are updated online every hour on working days from 7 a.m. to 8 p.m., so there is a good chance that the products are available if they appear online.

Available

€139.95 1
HELD AIR STREAM 3.0 22011 - LONG SZ.08 GLOVE BLACK
Black
08
20185308

The item is in stock and will be delivered in 2-5 working days. Note: Stocks are updated online every hour on working days from 7 a.m. to 8 p.m., so there is a good chance that the products are available if they appear online.

Available

€139.95 1
HELD AIR STREAM 3.0 22011 - GLOVE, SIZE 9, BLACK
Black
09
20185109

The item is in stock and will be delivered in 2-5 working days. Note: Stocks are updated online every hour on working days from 7 a.m. to 8 p.m., so there is a good chance that the products are available if they appear online.

Available

€139.95 1
HELD AIR STREAM 3.0 22011 - SHORT SZ.09 GLOVE BLACK
Black
09
20185209

The item is in stock and will be delivered in 2-5 working days. Note: Stocks are updated online every hour on working days from 7 a.m. to 8 p.m., so there is a good chance that the products are available if they appear online.

Available

€139.95 1
HELD AIR STREAM 3.0 22011 - LONG SZ.09 GLOVE BLACK
Black
09
20185309

The item is in stock and will be delivered in 2-5 working days. Note: Stocks are updated online every hour on working days from 7 a.m. to 8 p.m., so there is a good chance that the products are available if they appear online.

Available

€139.95 1
HELD AIR STREAM 3.0 22011 - GLOVE, SIZE 10, BLACK
Black
10
20185110

The item is in stock and will be delivered in 2-5 working days. Note: Stocks are updated online every hour on working days from 7 a.m. to 8 p.m., so there is a good chance that the products are available if they appear online.

Available

€139.95 1
HELD AIR STREAM 3.0 22011 - SHORT SZ.10 GLOVE BLACK
Black
10
20185210

The item is in stock and will be delivered in 2-5 working days. Note: Stocks are updated online every hour on working days from 7 a.m. to 8 p.m., so there is a good chance that the products are available if they appear online.

Available

€139.95 1
HELD AIR STREAM 3.0 22011 - LONG SZ.10 GLOVE BLACK
Black
10
20185310

The product will be ordered from the manufacturer for you. Depending on availability, longer delivery times are also possible. We'll let you know if that's the case. You can of course cancel your delivery at any time free of charge.

Available in 7-21 days

€139.95 1
HELD AIR STREAM 3.0 22011 - GLOVE, SIZE 11, BLACK
Black
11
20185111

The item is in stock and will be delivered in 2-5 working days. Note: Stocks are updated online every hour on working days from 7 a.m. to 8 p.m., so there is a good chance that the products are available if they appear online.

Available

€139.95 1
HELD AIR STREAM 3.0 22011 - SHORT SZ.11 GLOVE BLACK
Black
11
20185211

The product will be ordered from the manufacturer for you. Depending on availability, longer delivery times are also possible. We'll let you know if that's the case. You can of course cancel your delivery at any time free of charge.

Available in 7-21 days

€139.95 1
HELD AIR STREAM 3.0 22011 - LONG SZ.11 GLOVE BLACK
Black
11
20185311

The product will be ordered from the manufacturer for you. Depending on availability, longer delivery times are also possible. We'll let you know if that's the case. You can of course cancel your delivery at any time free of charge.

Available in 7-21 days

€139.95 1
HELD AIR STREAM 3.0 22011 - GLOVE, SIZE 12, BLACK
Black
12
20185112

The item is in stock and will be delivered in 2-5 working days. Note: Stocks are updated online every hour on working days from 7 a.m. to 8 p.m., so there is a good chance that the products are available if they appear online.

Available

€139.95 1