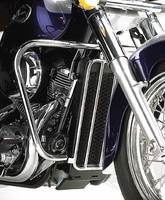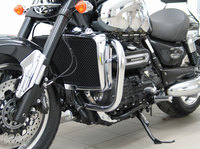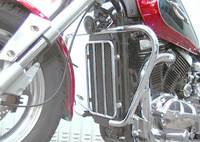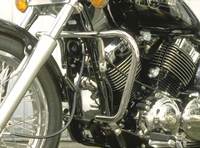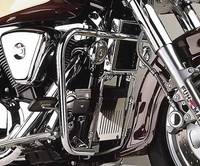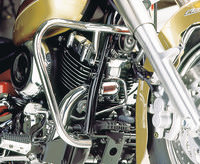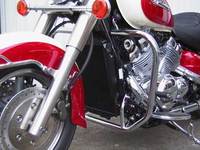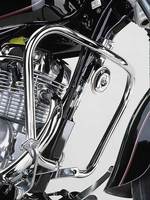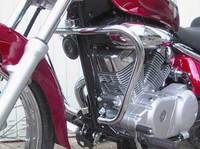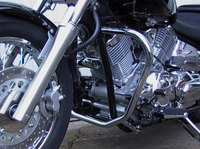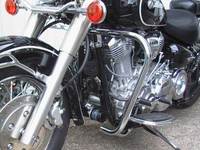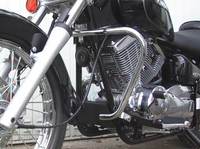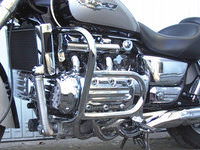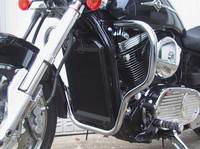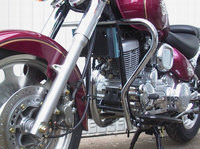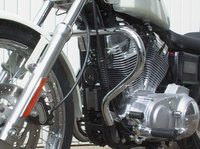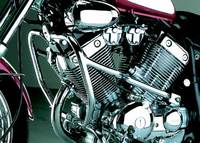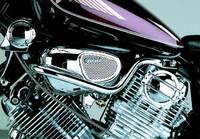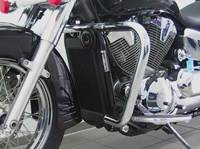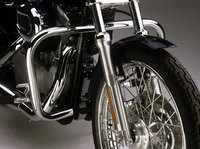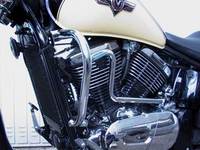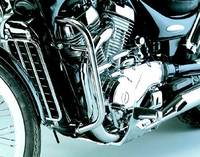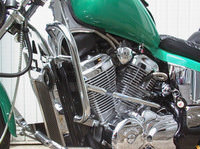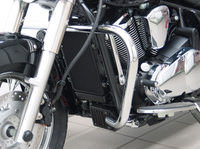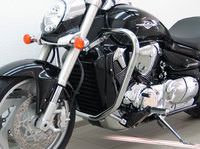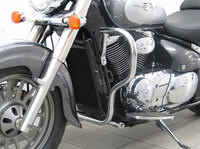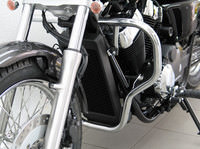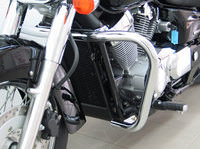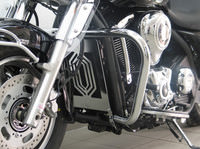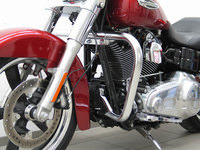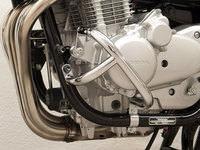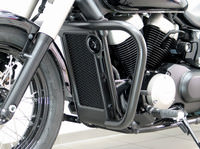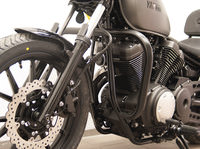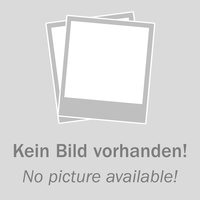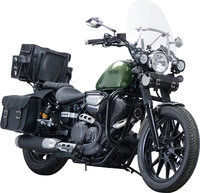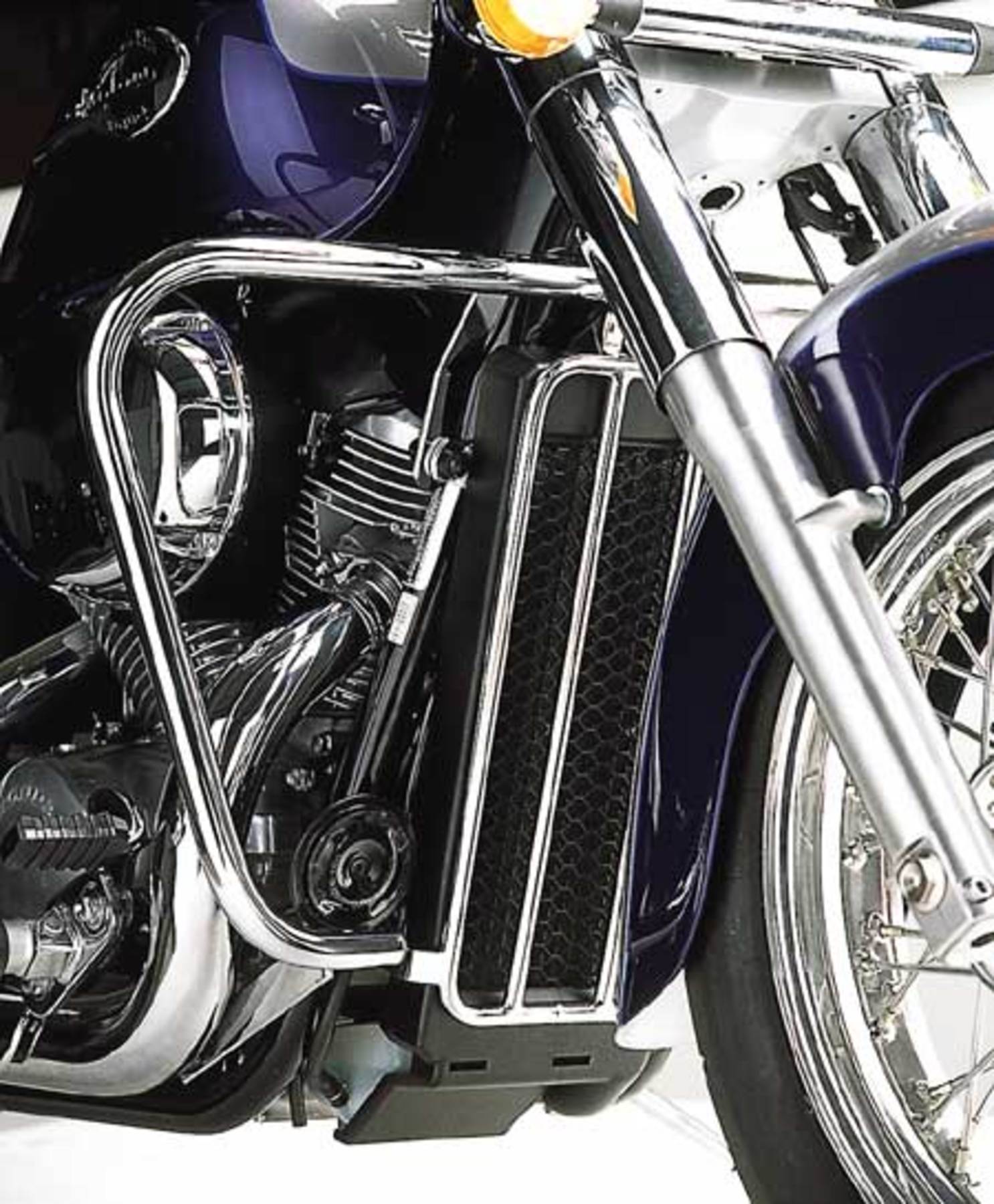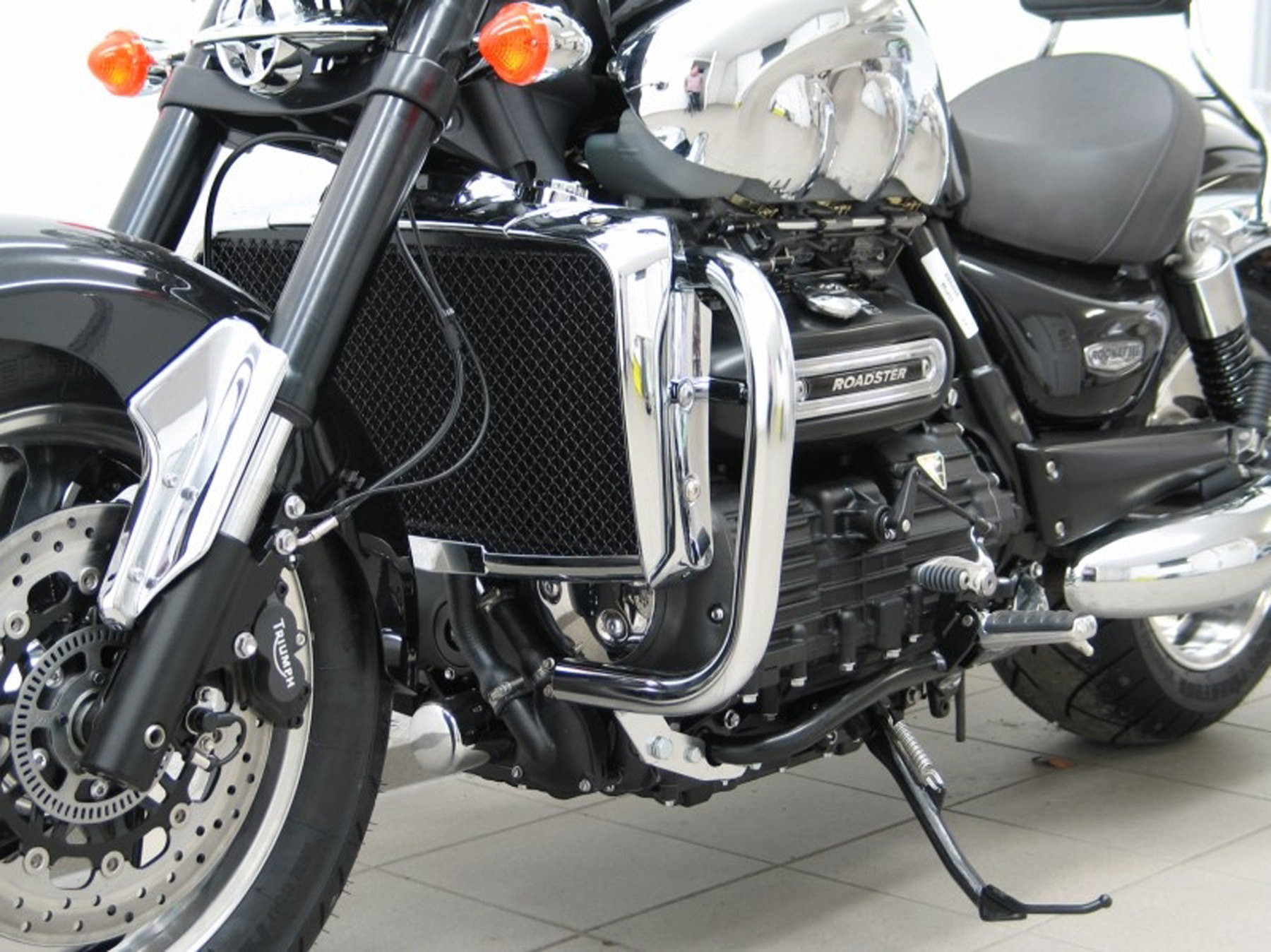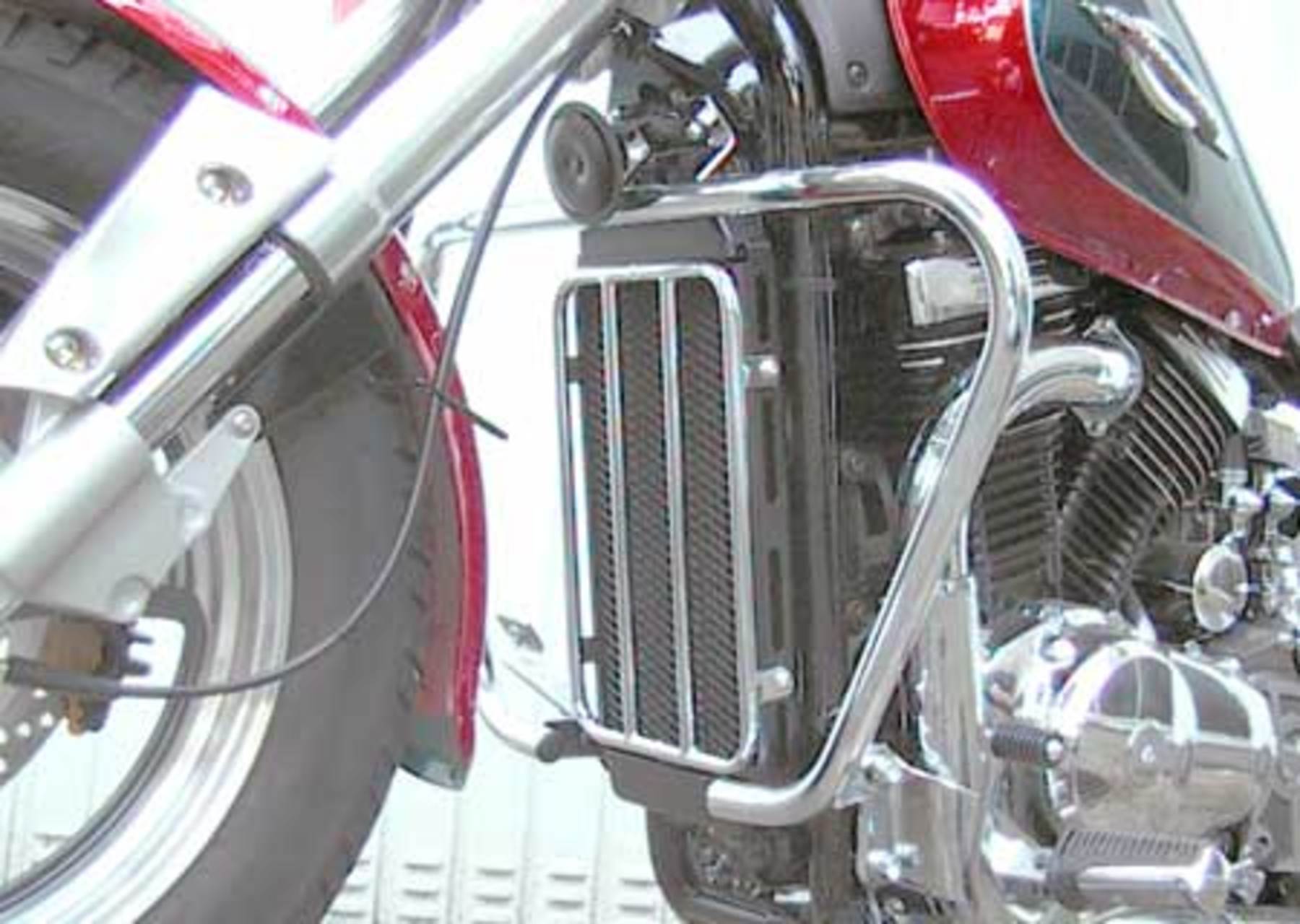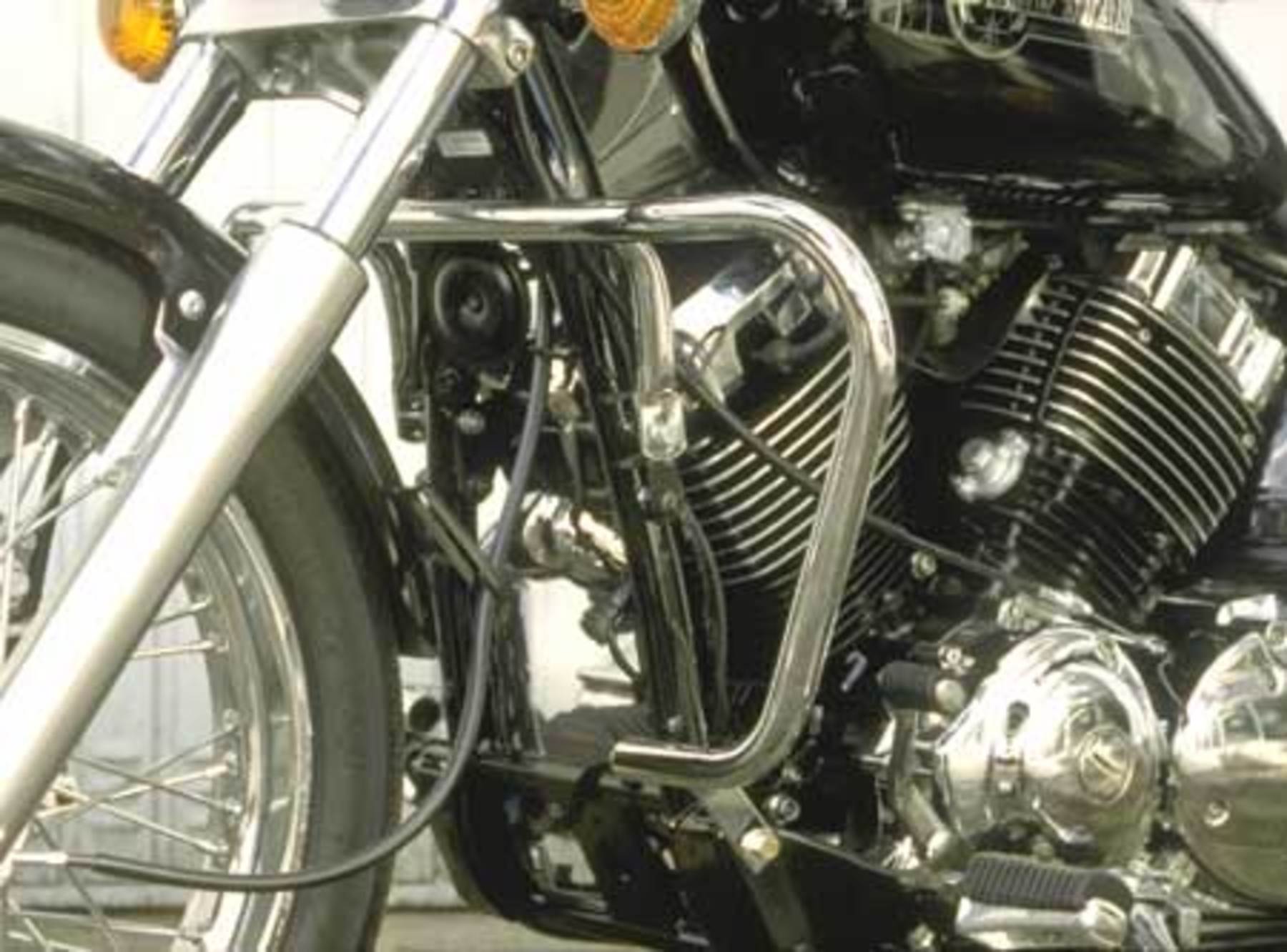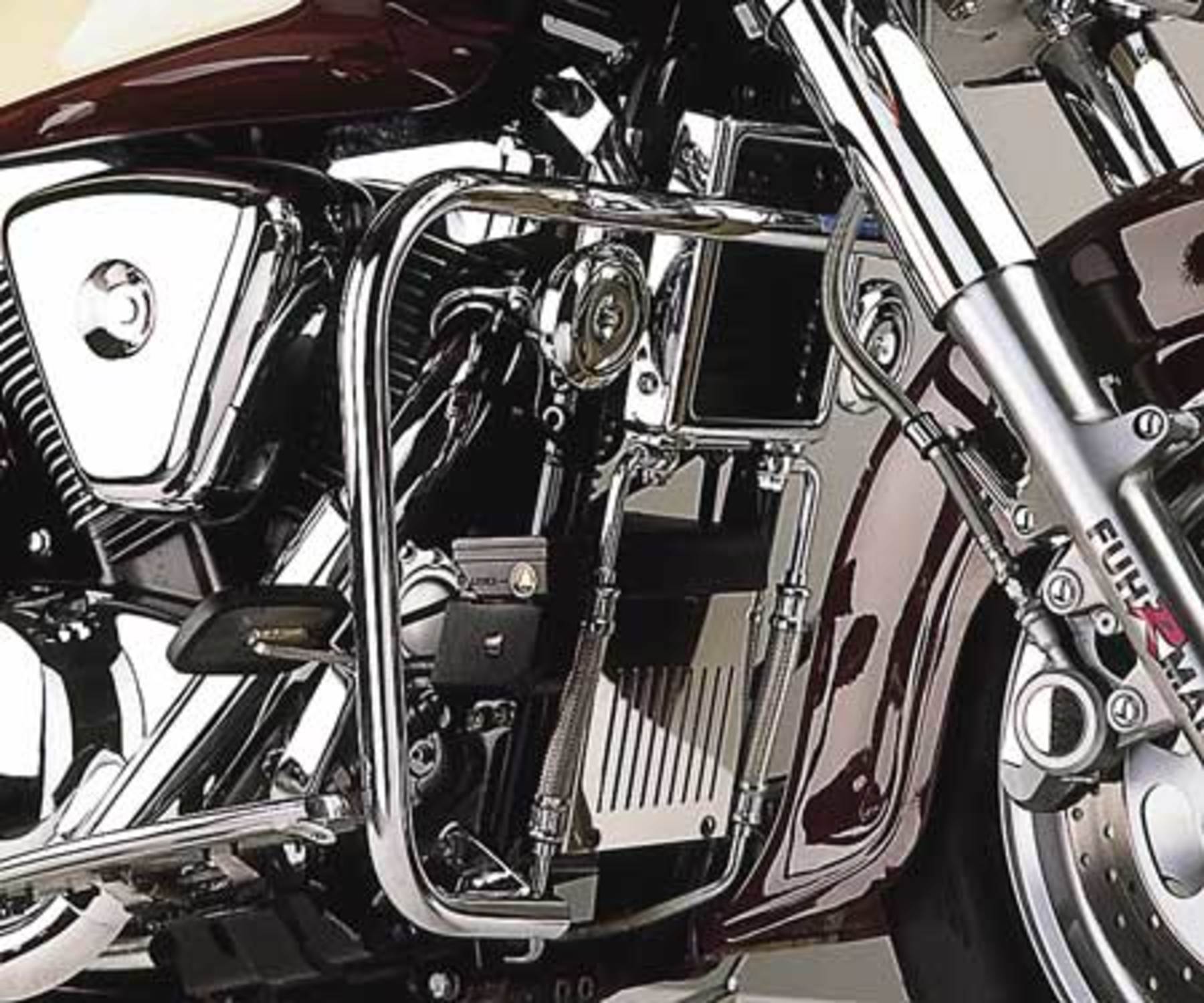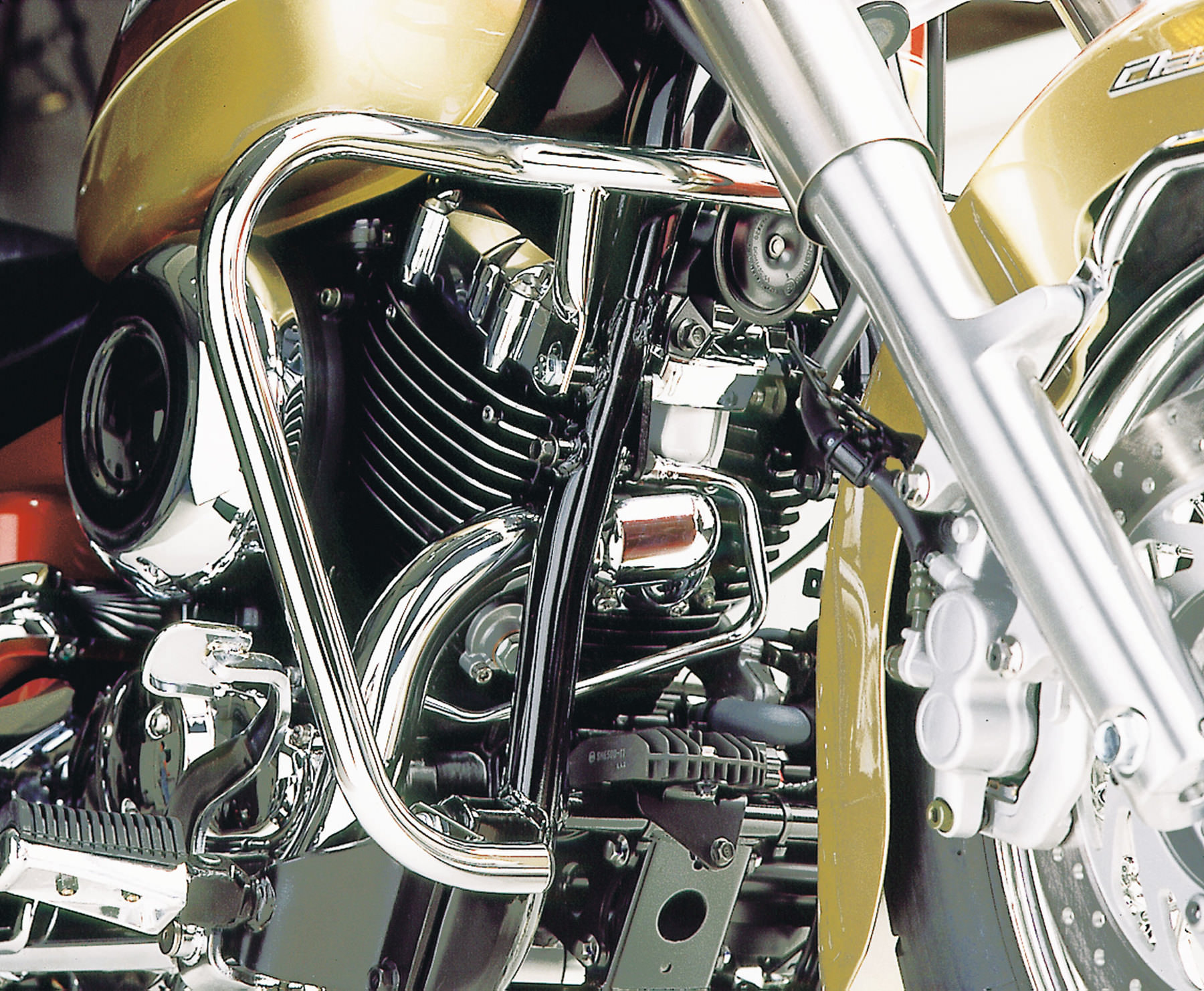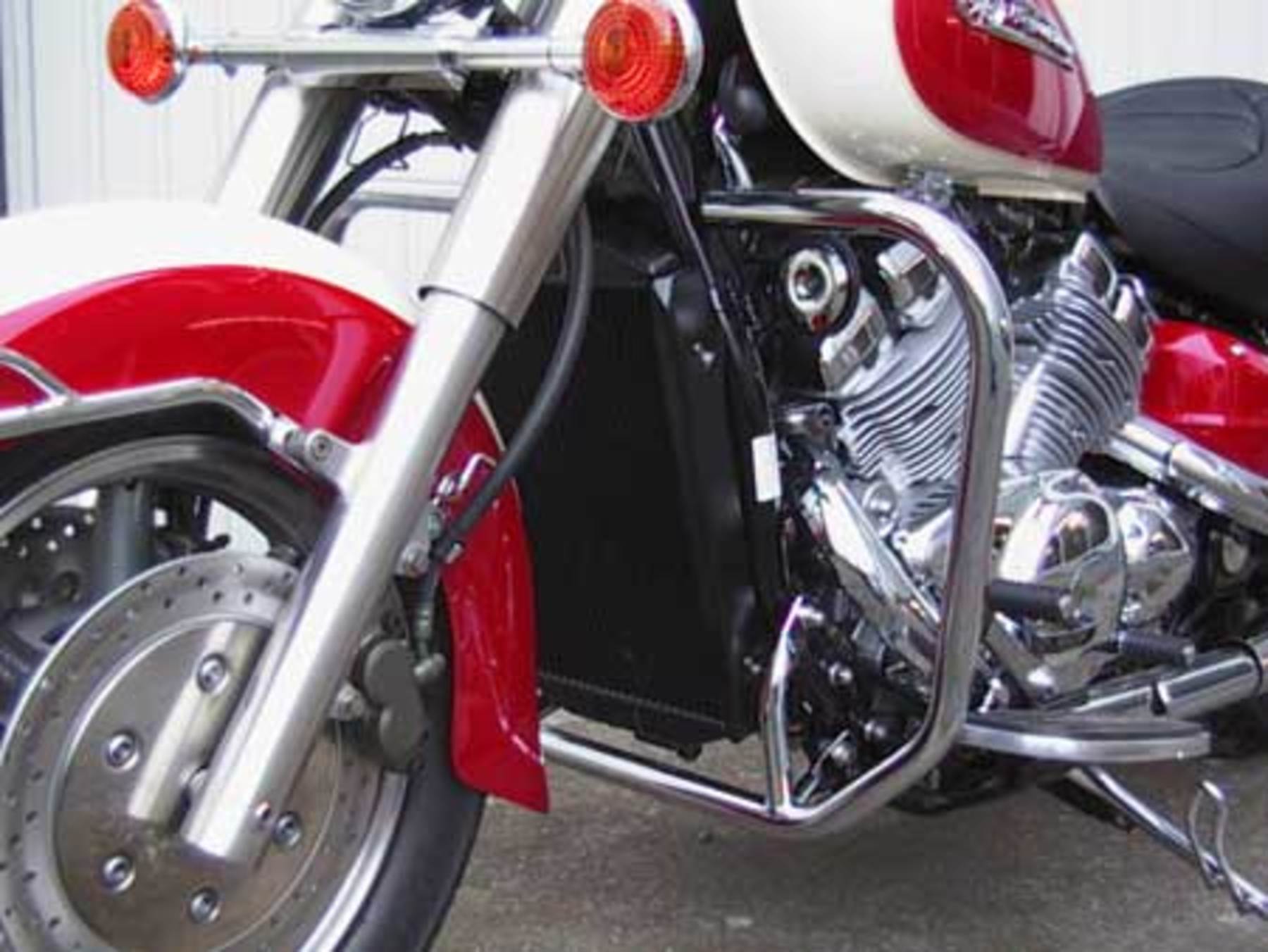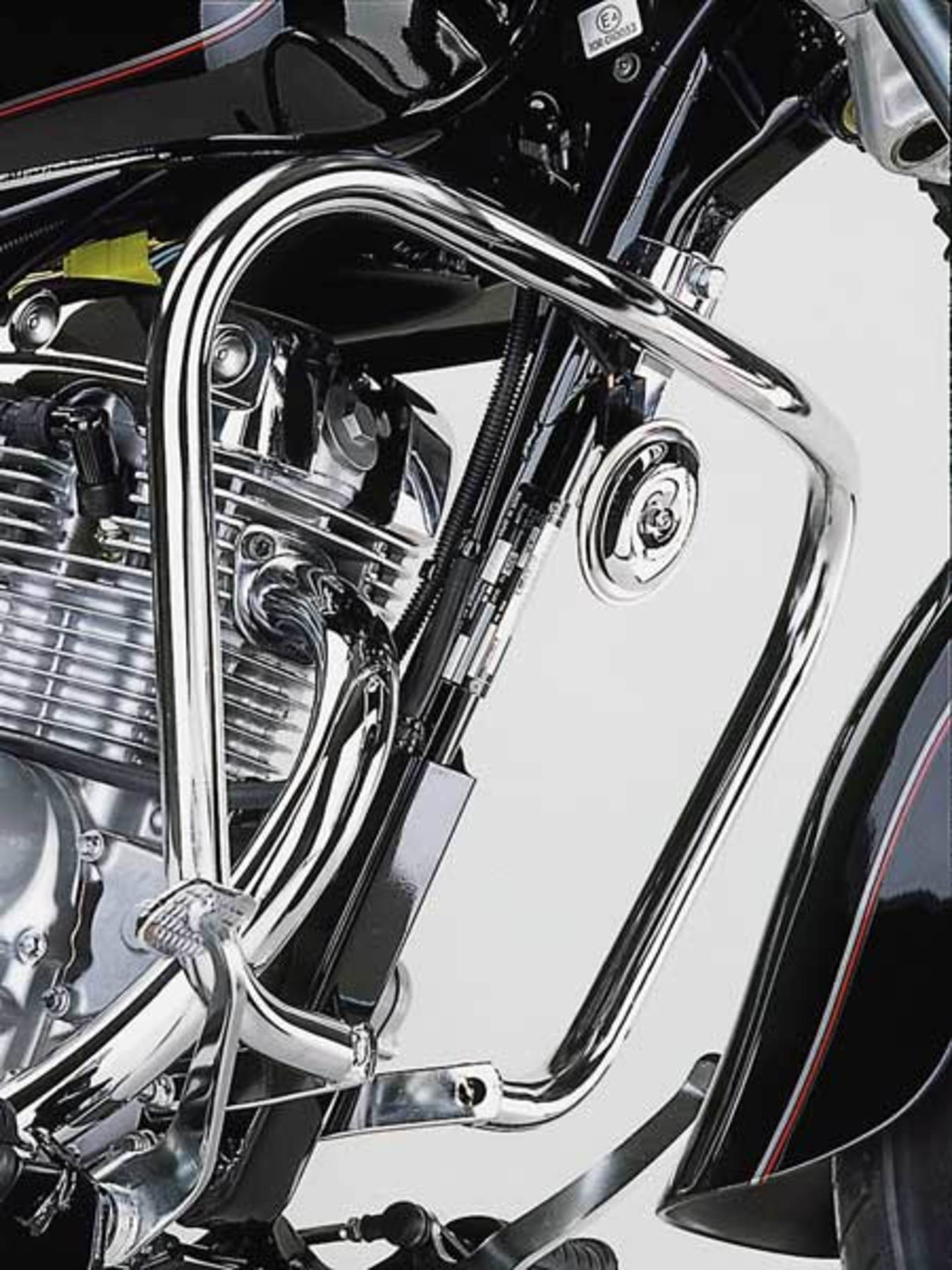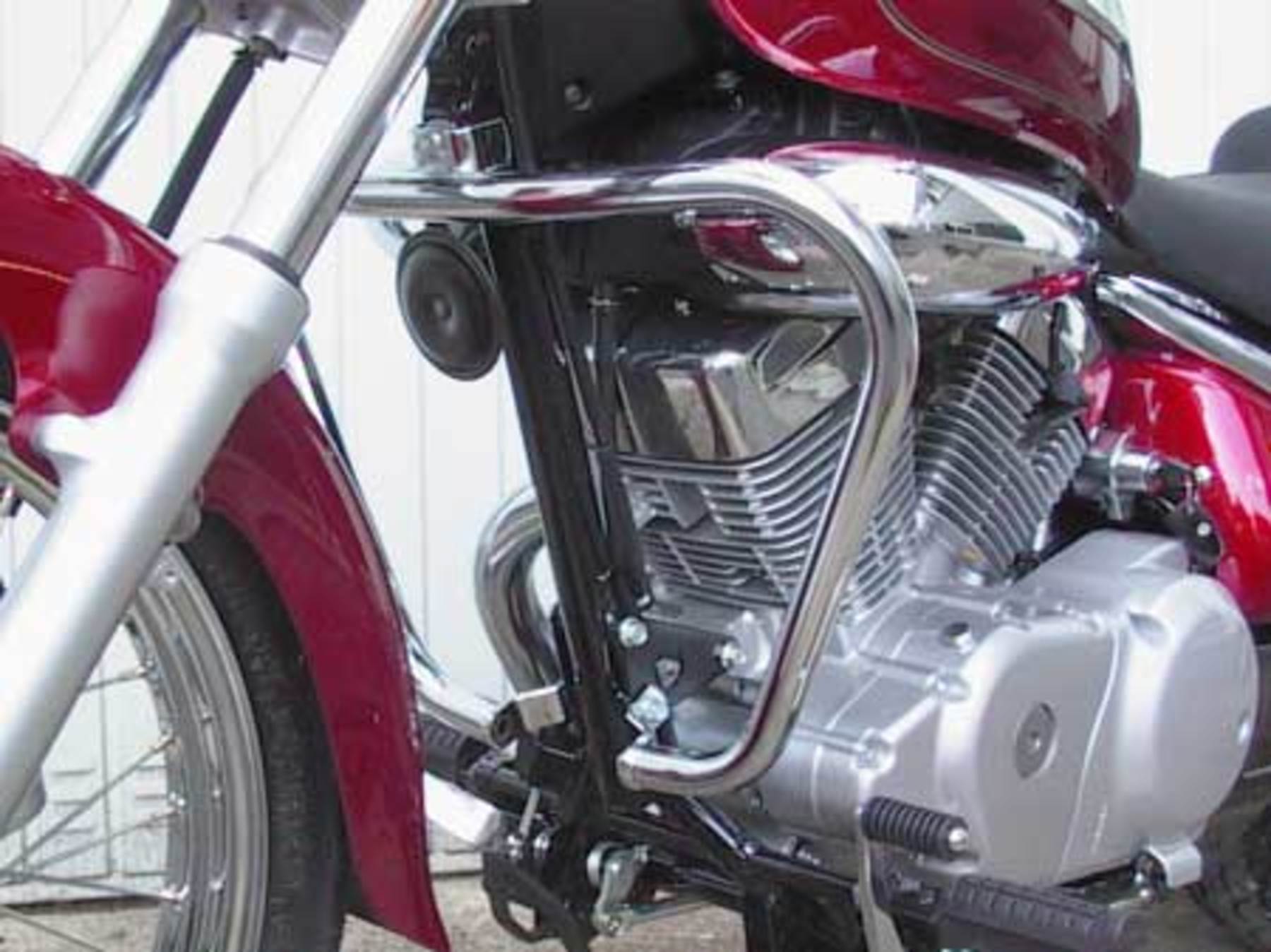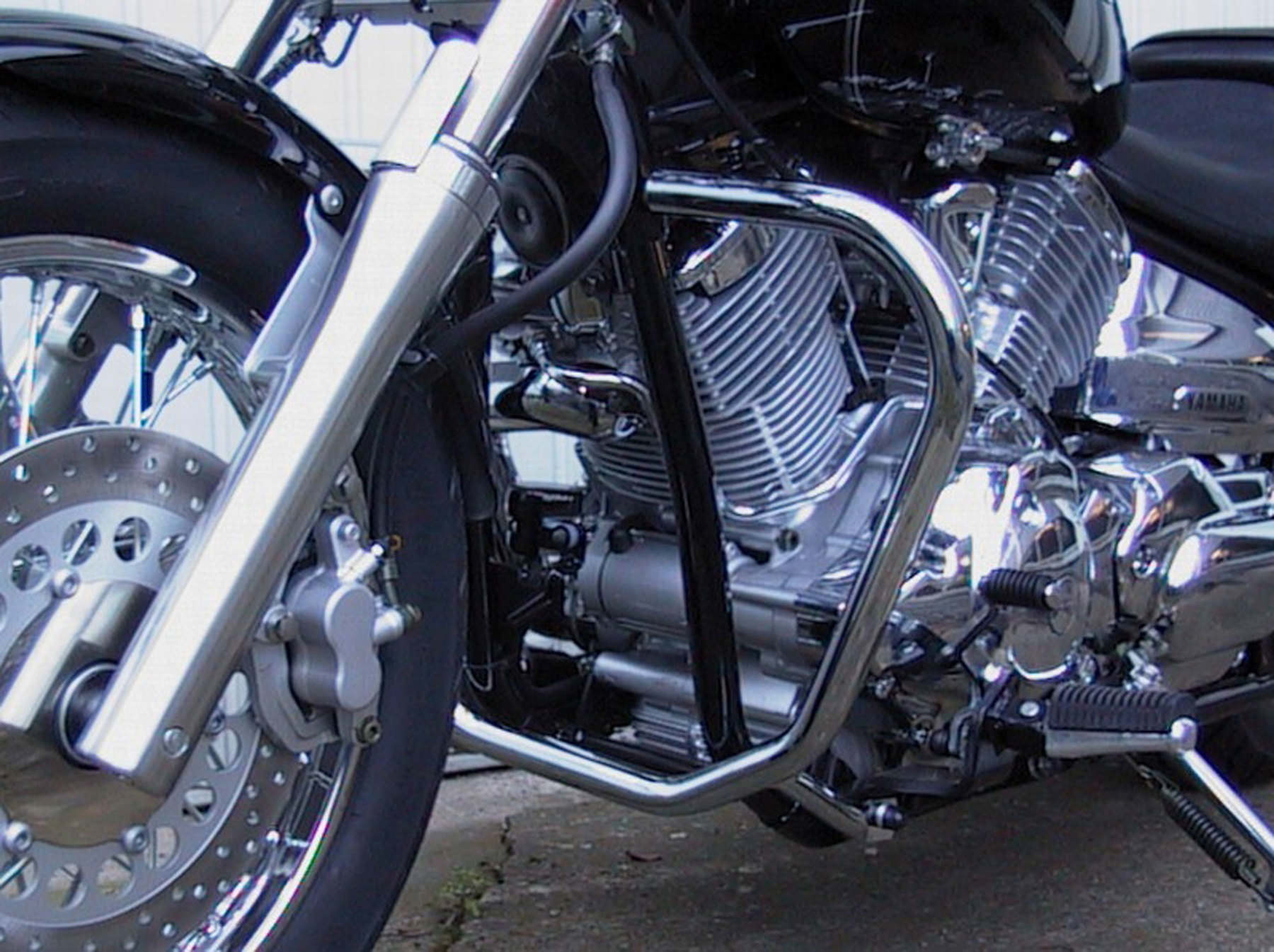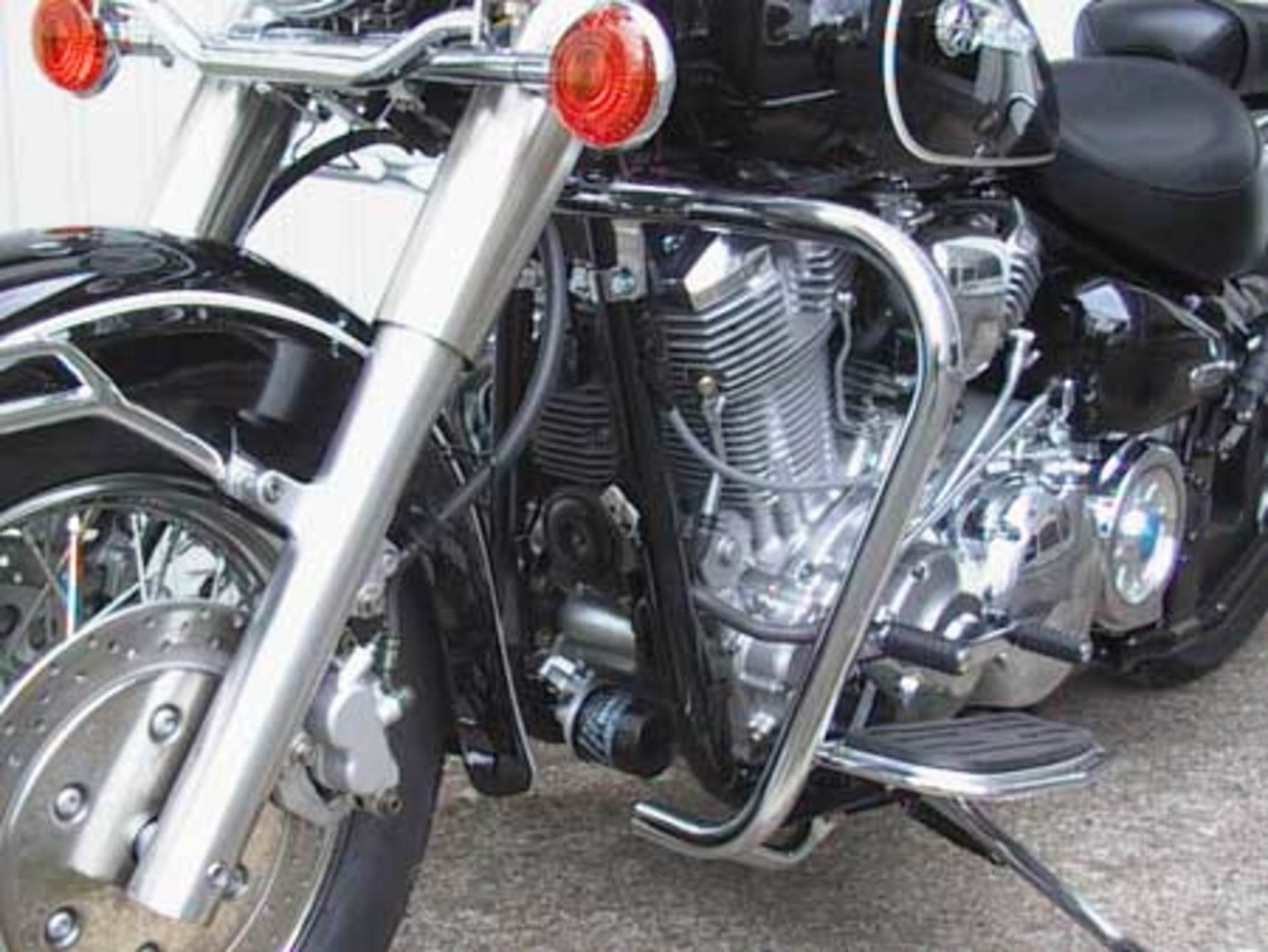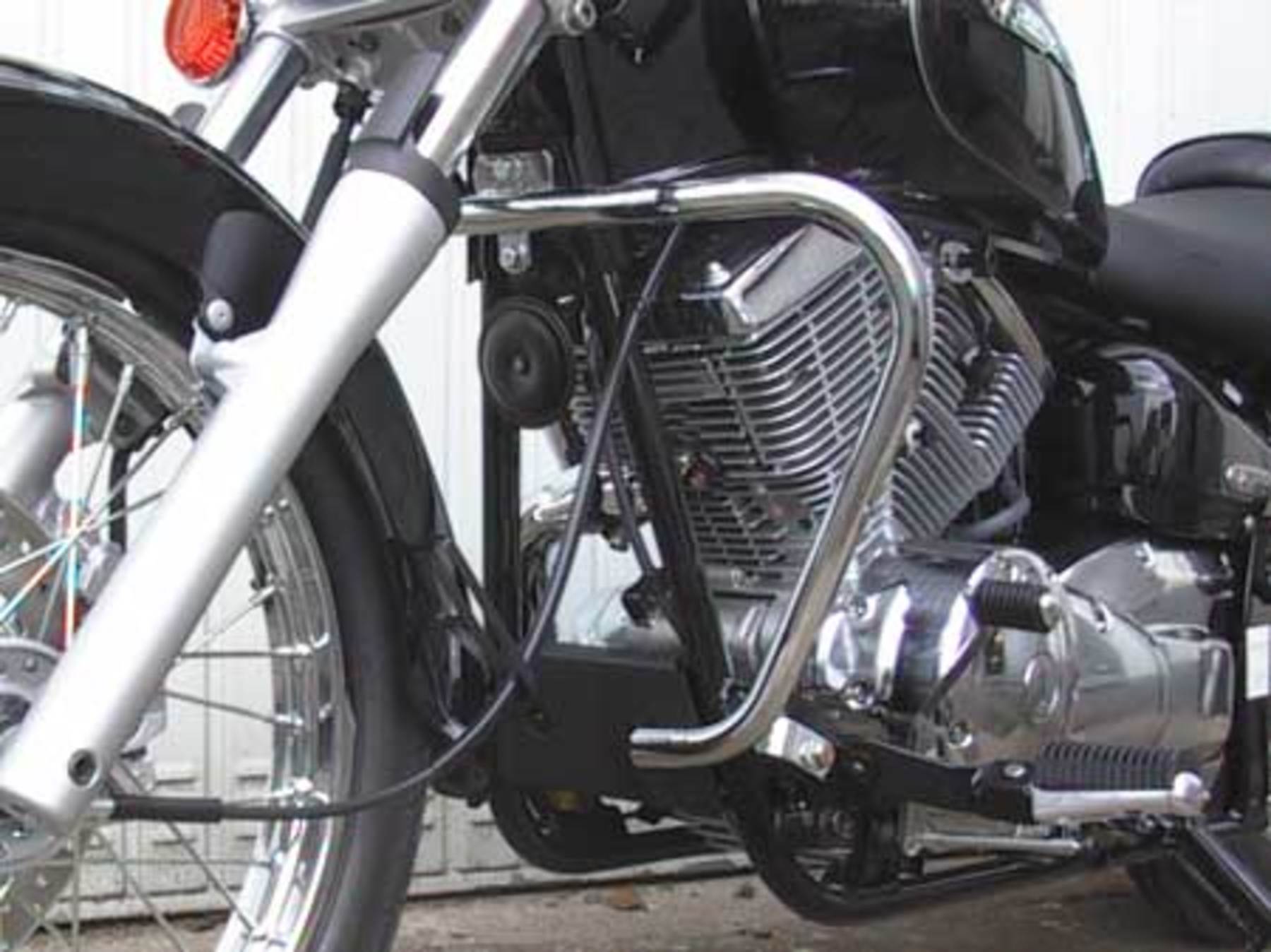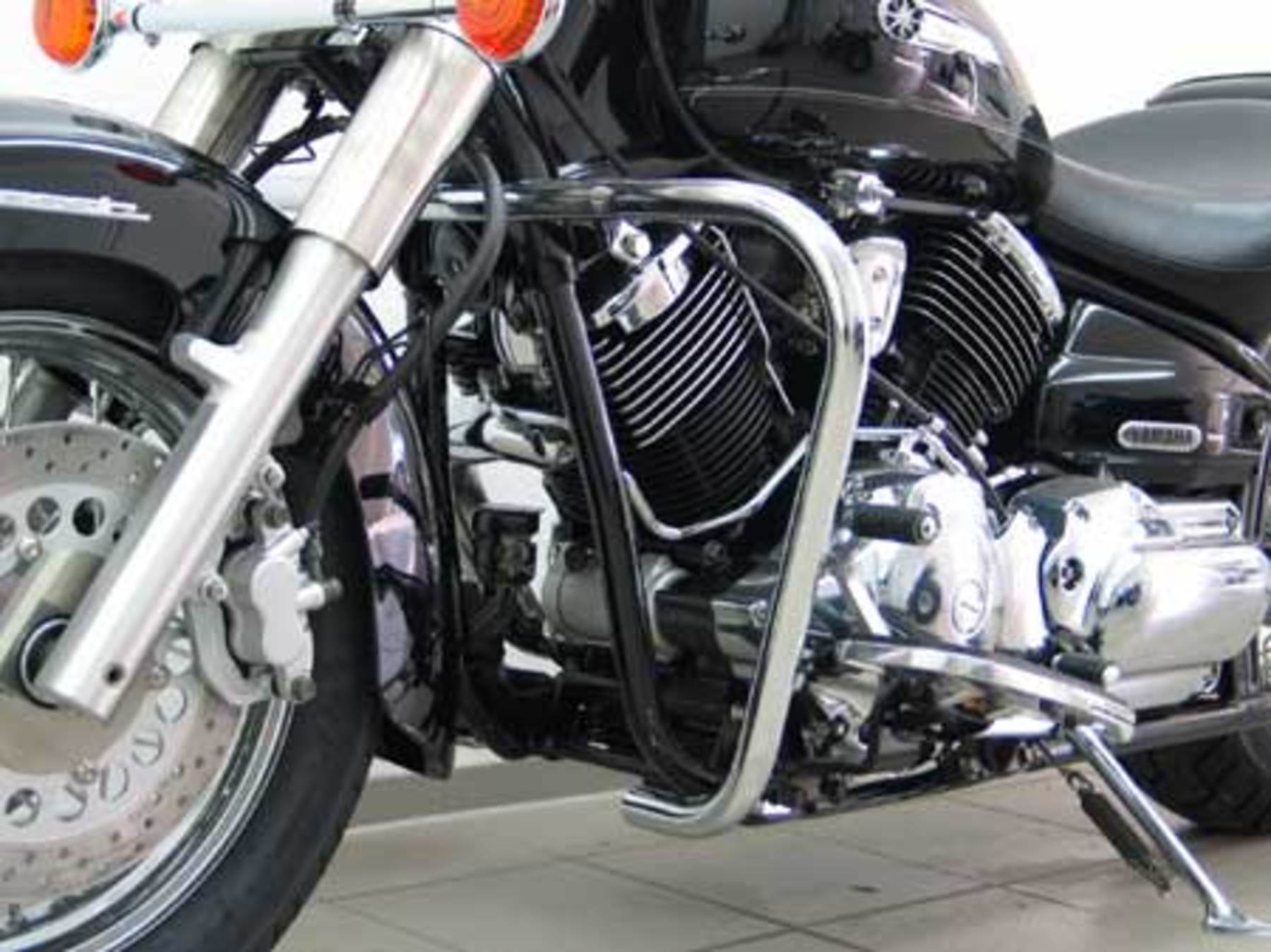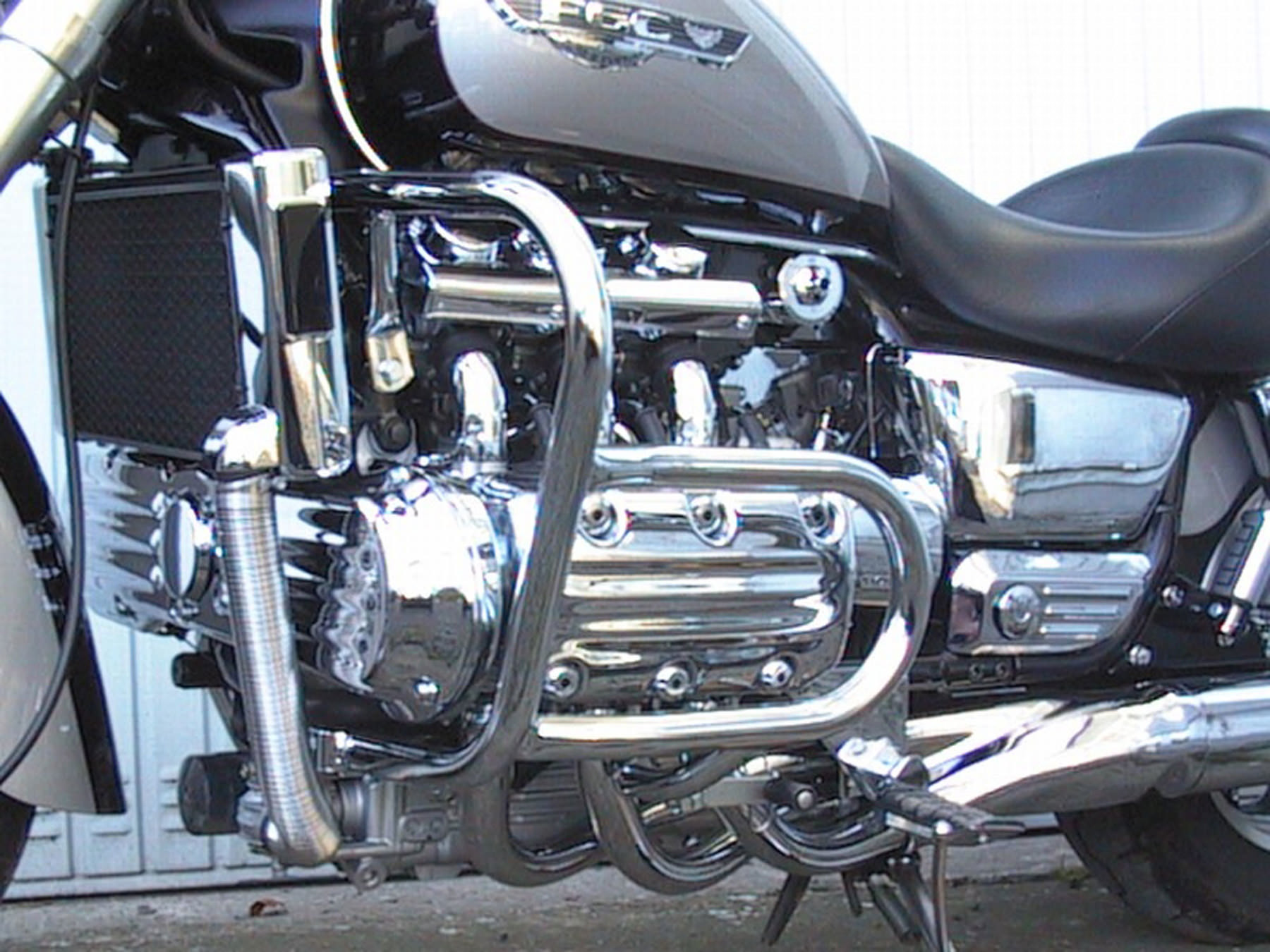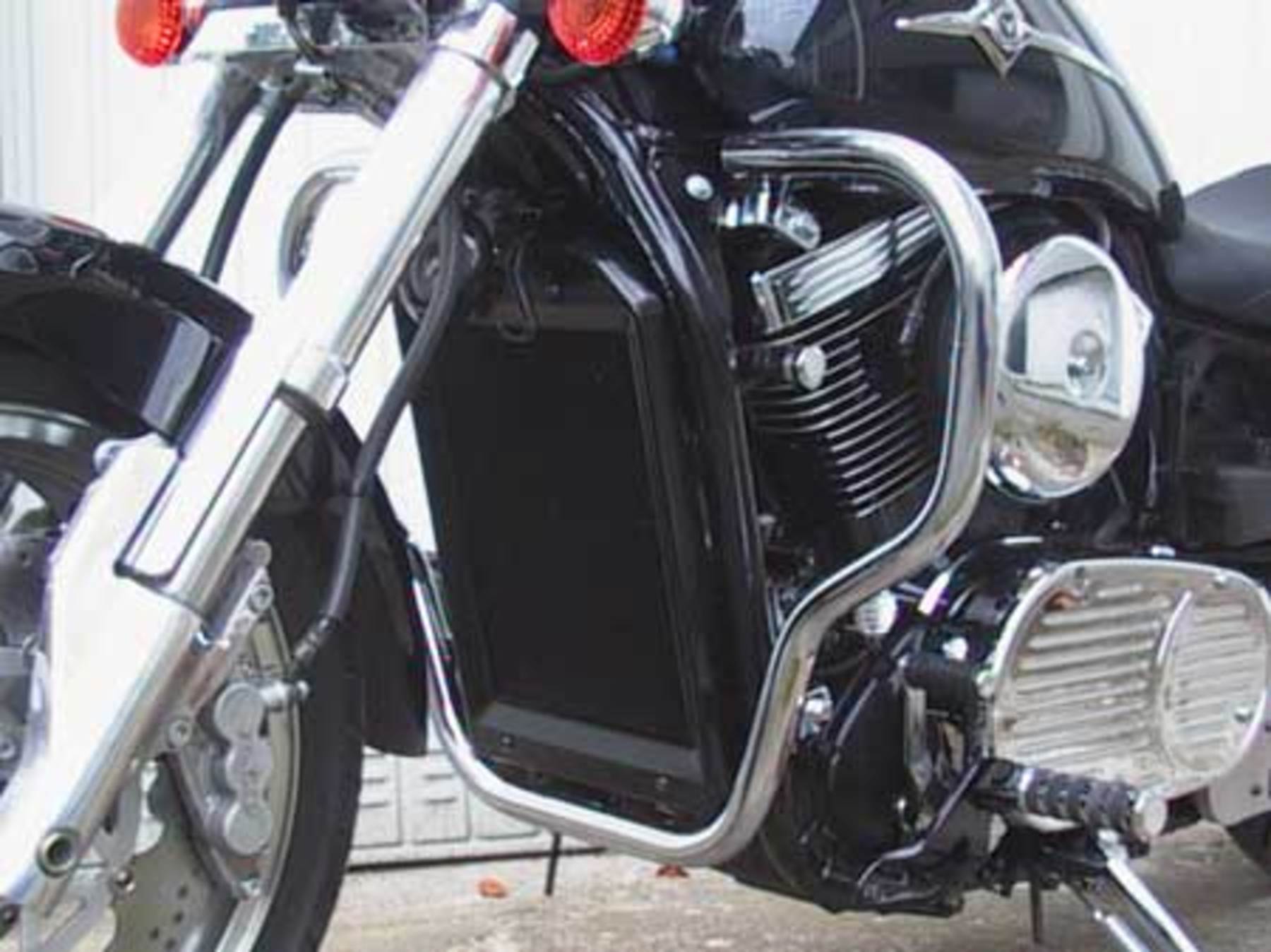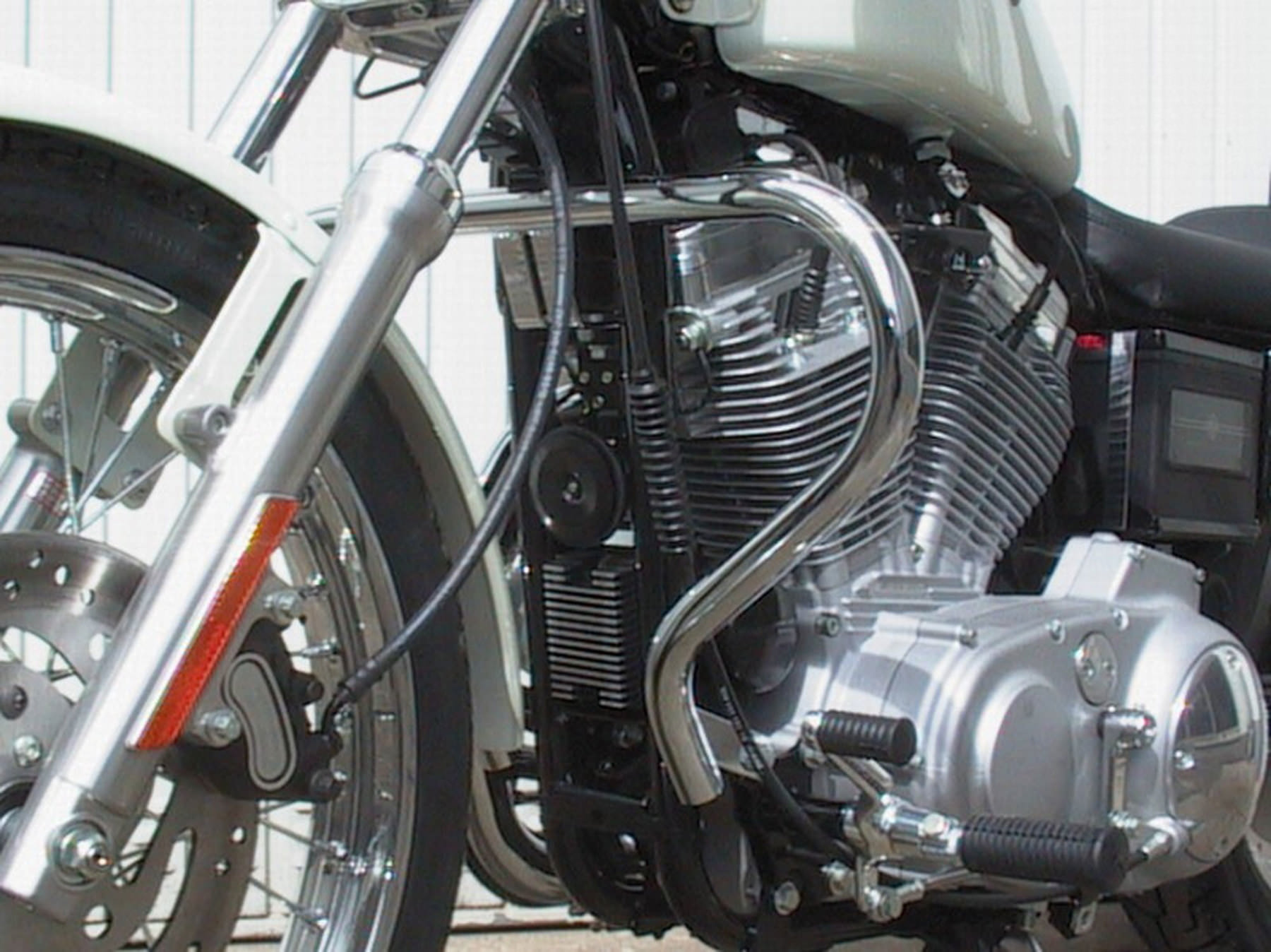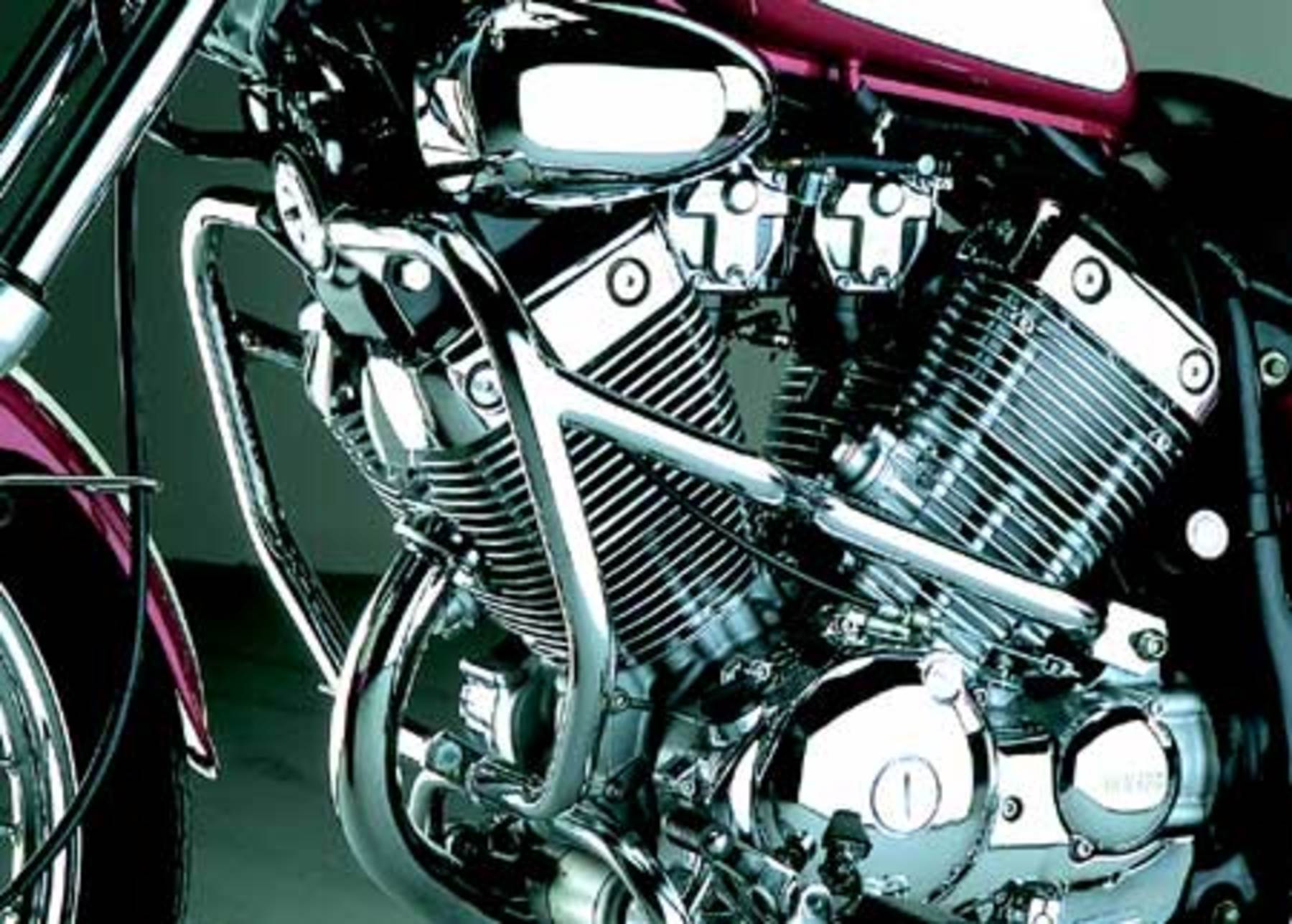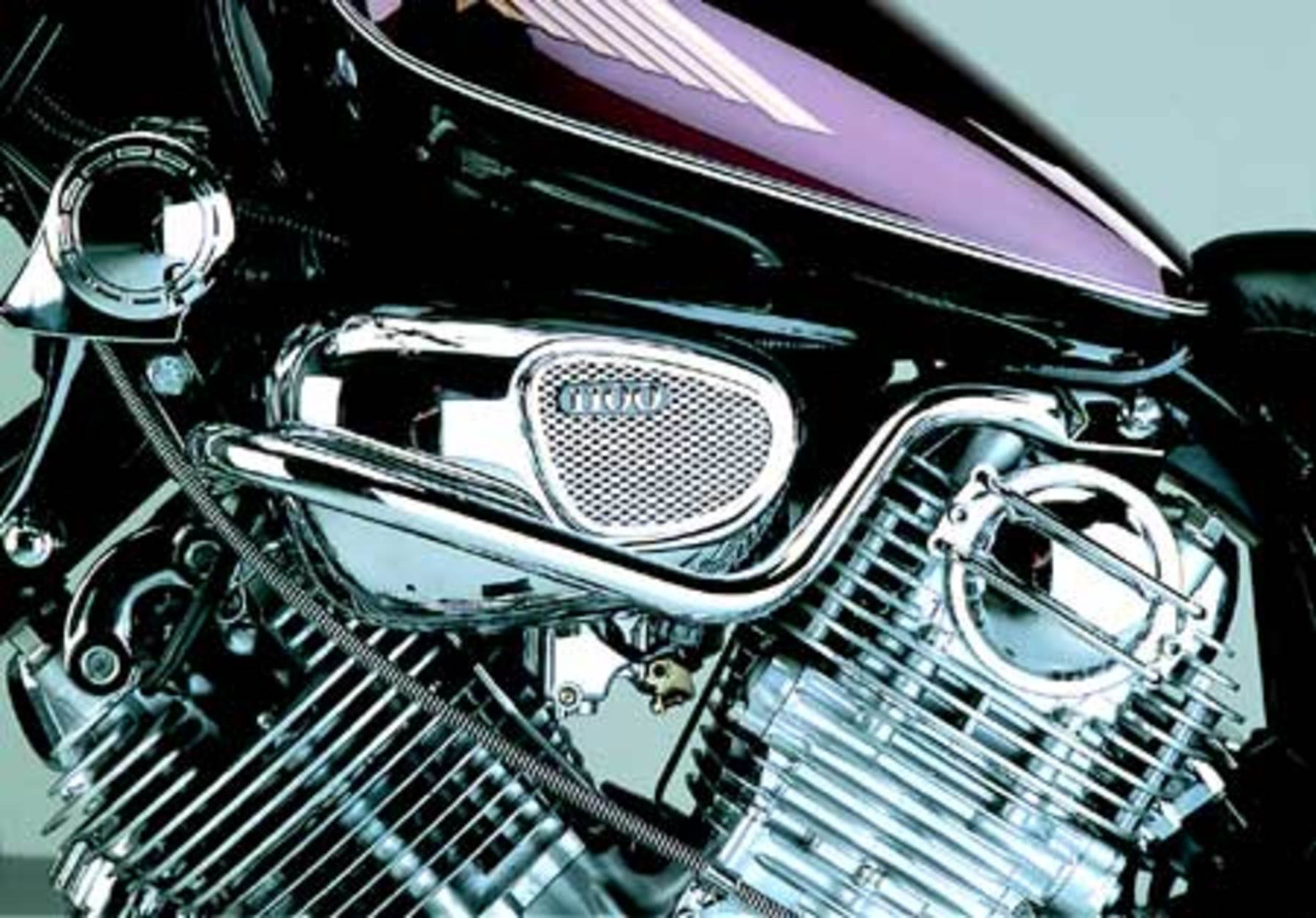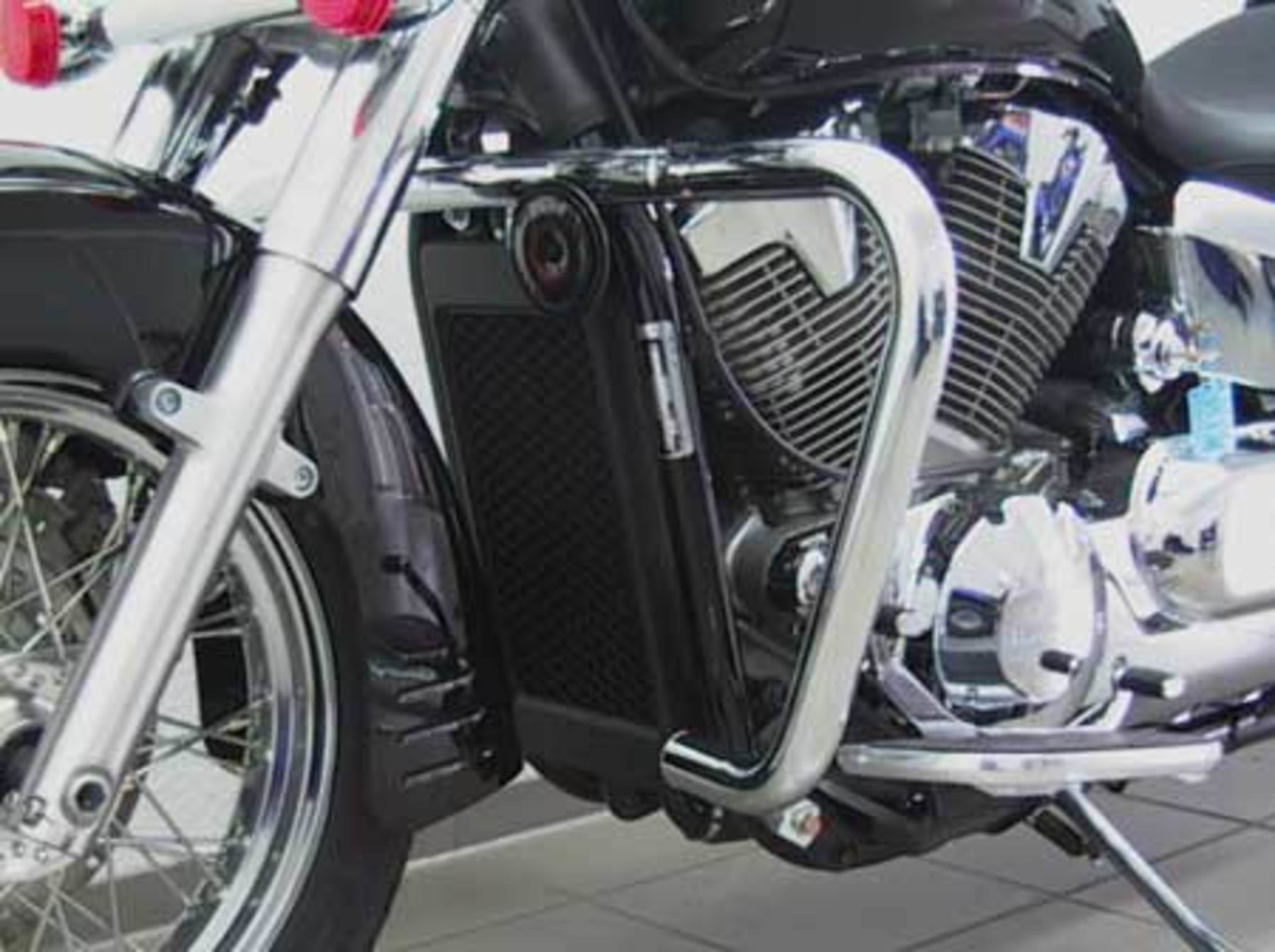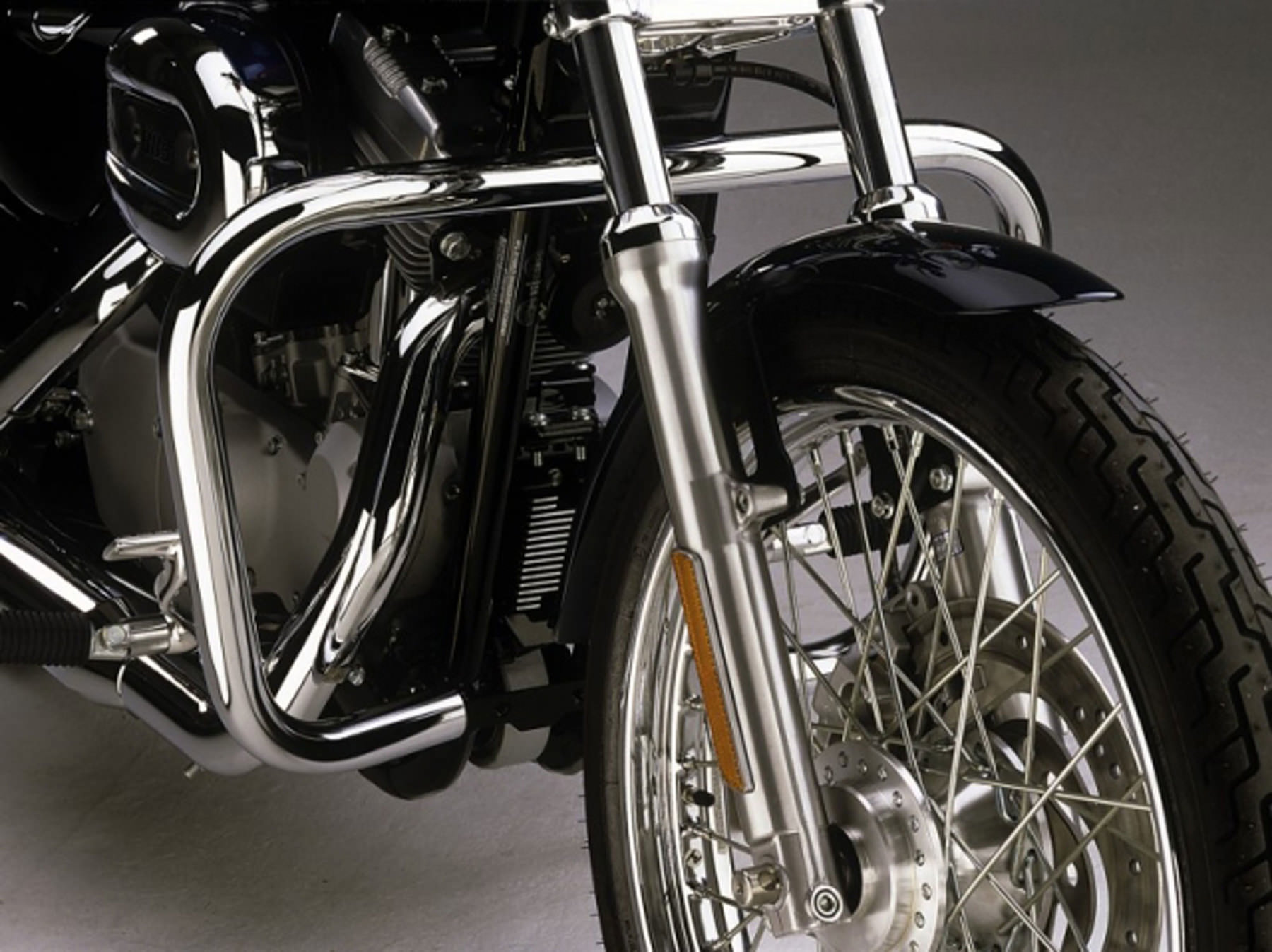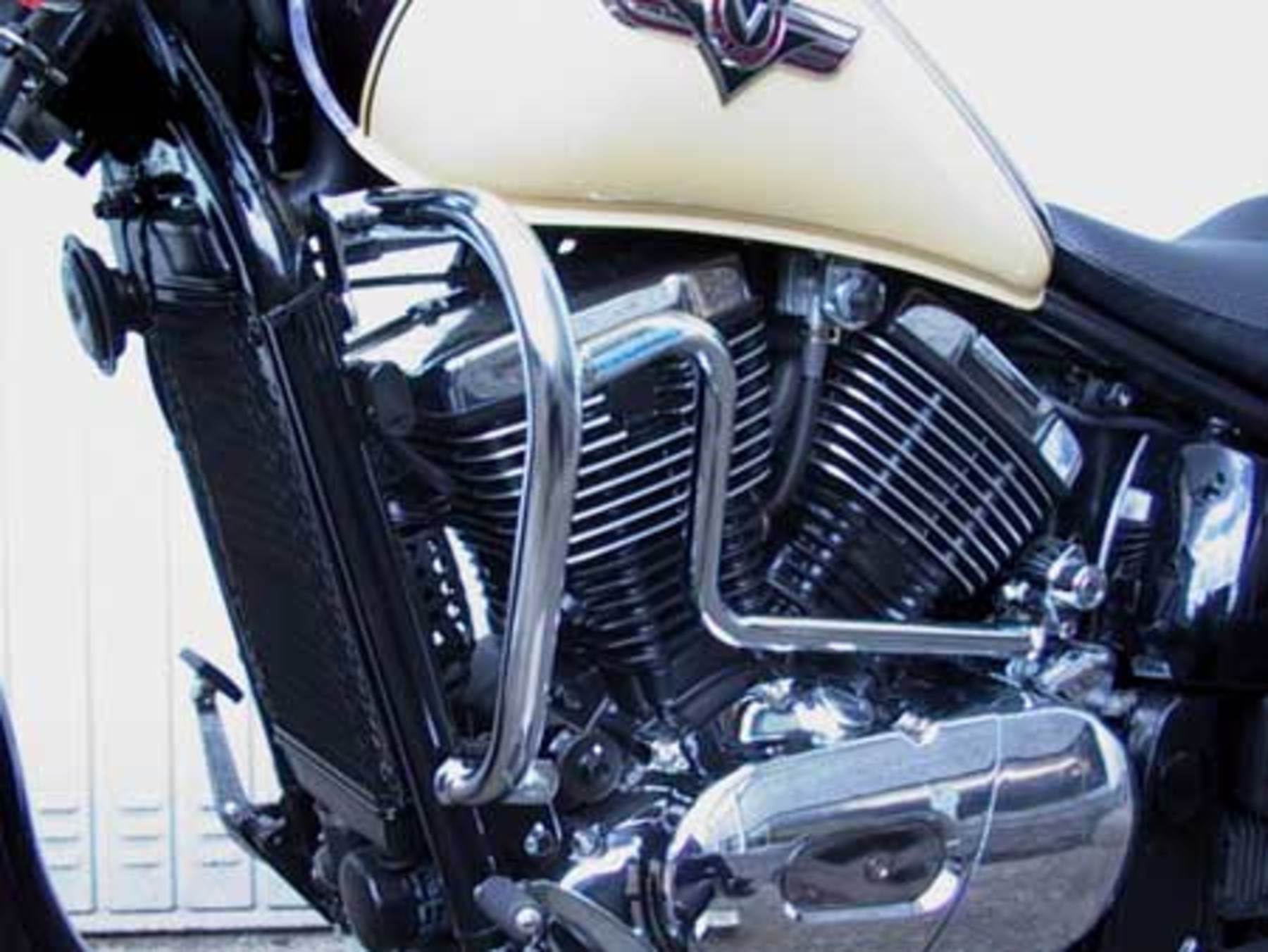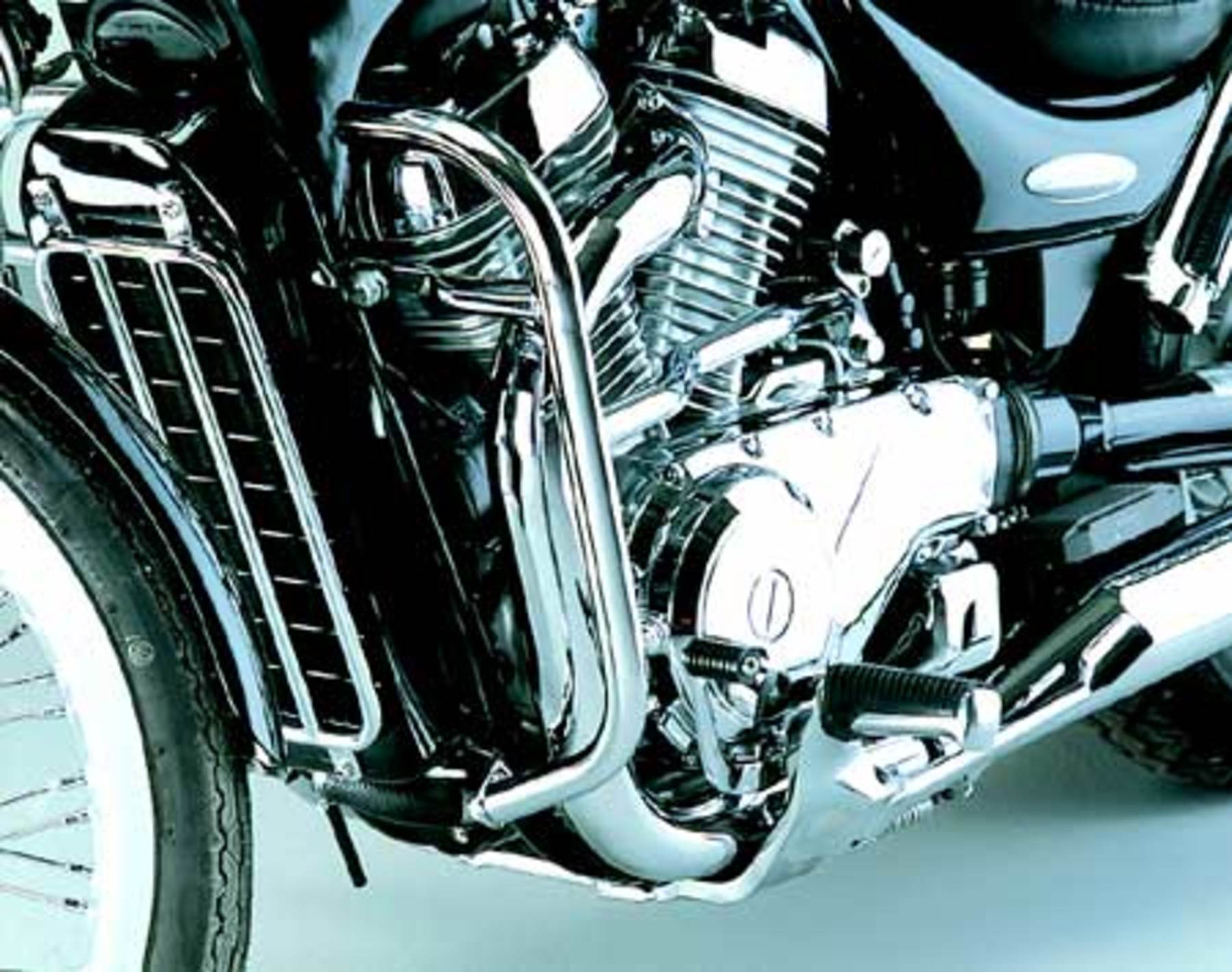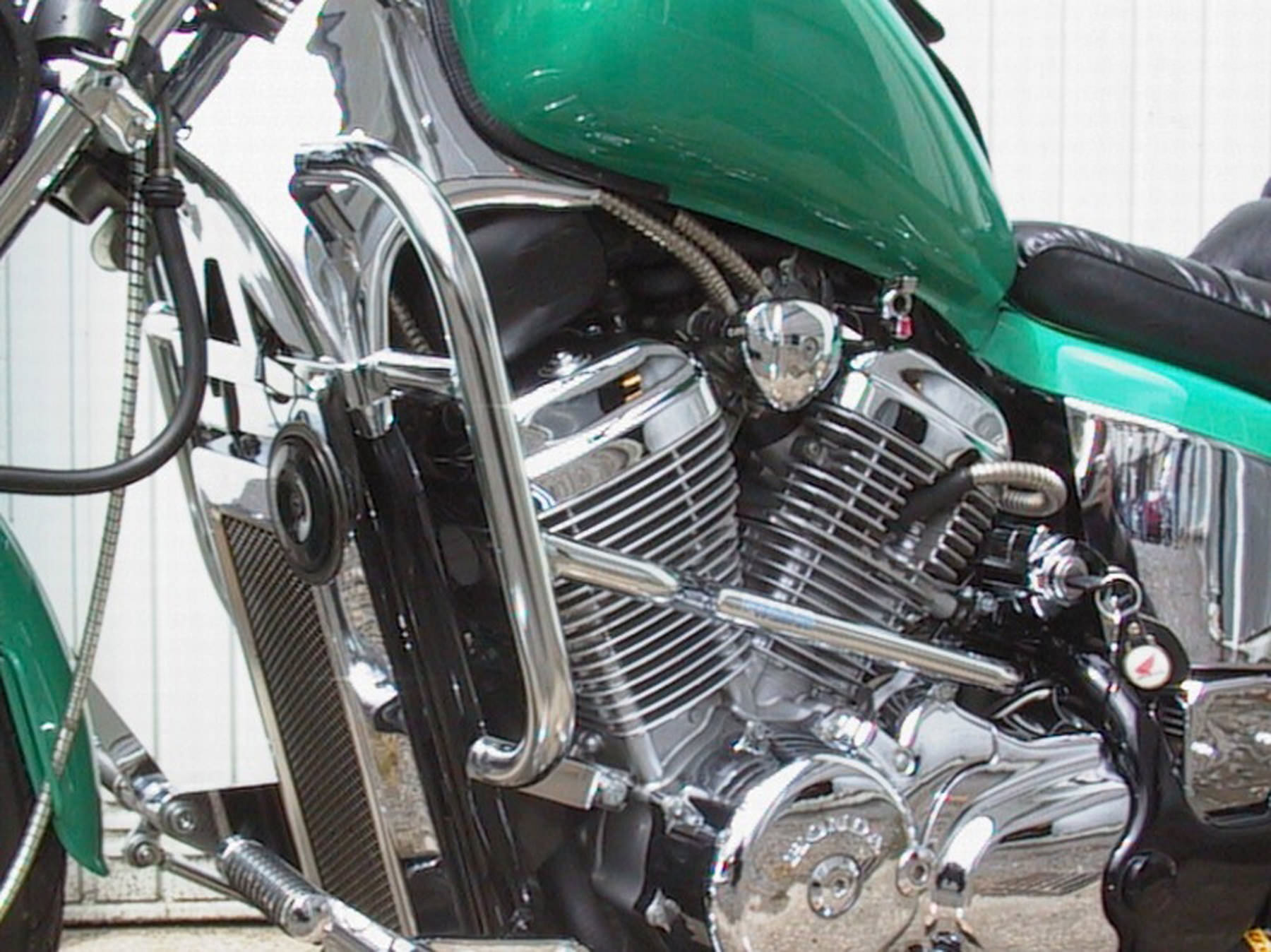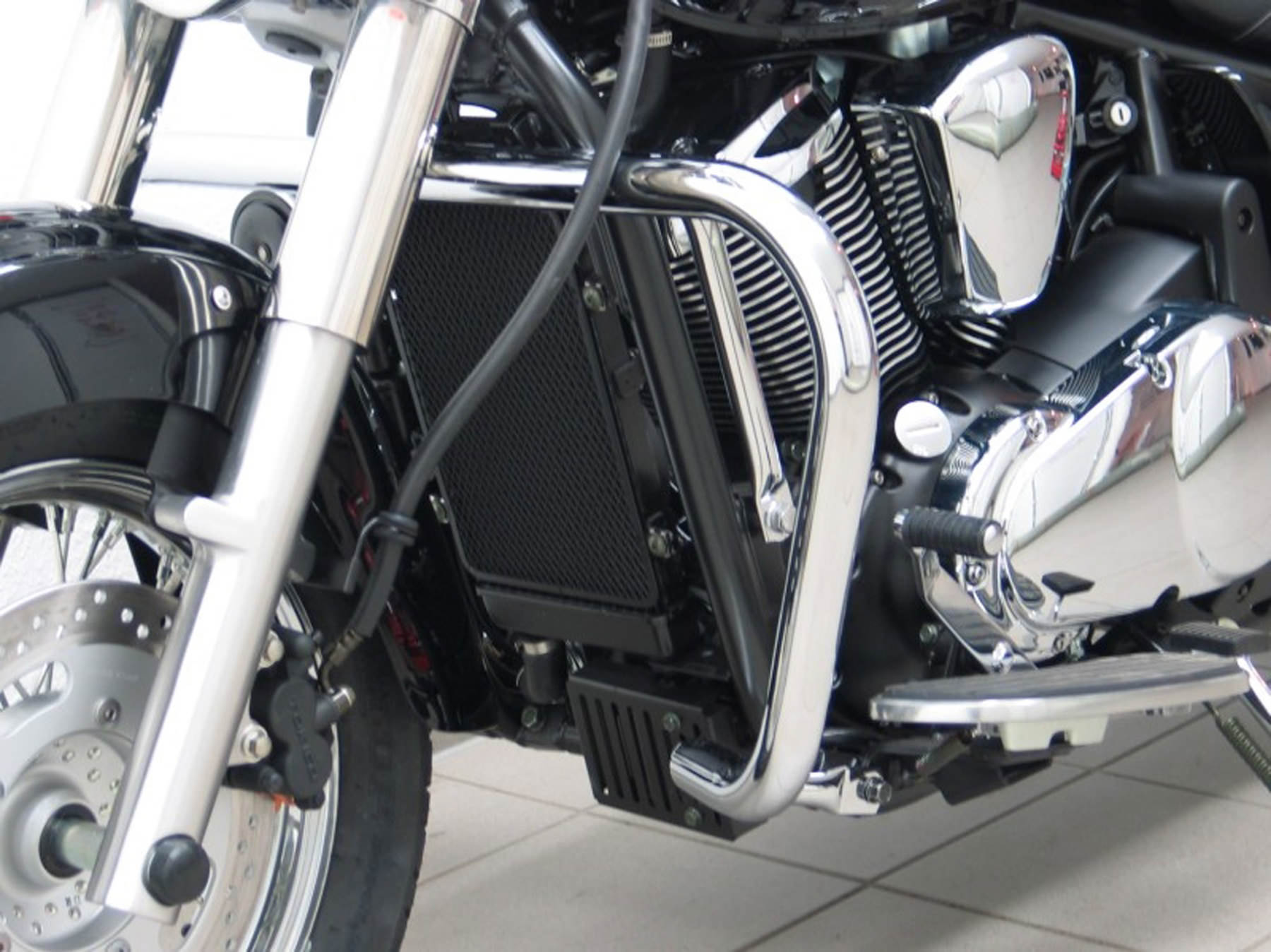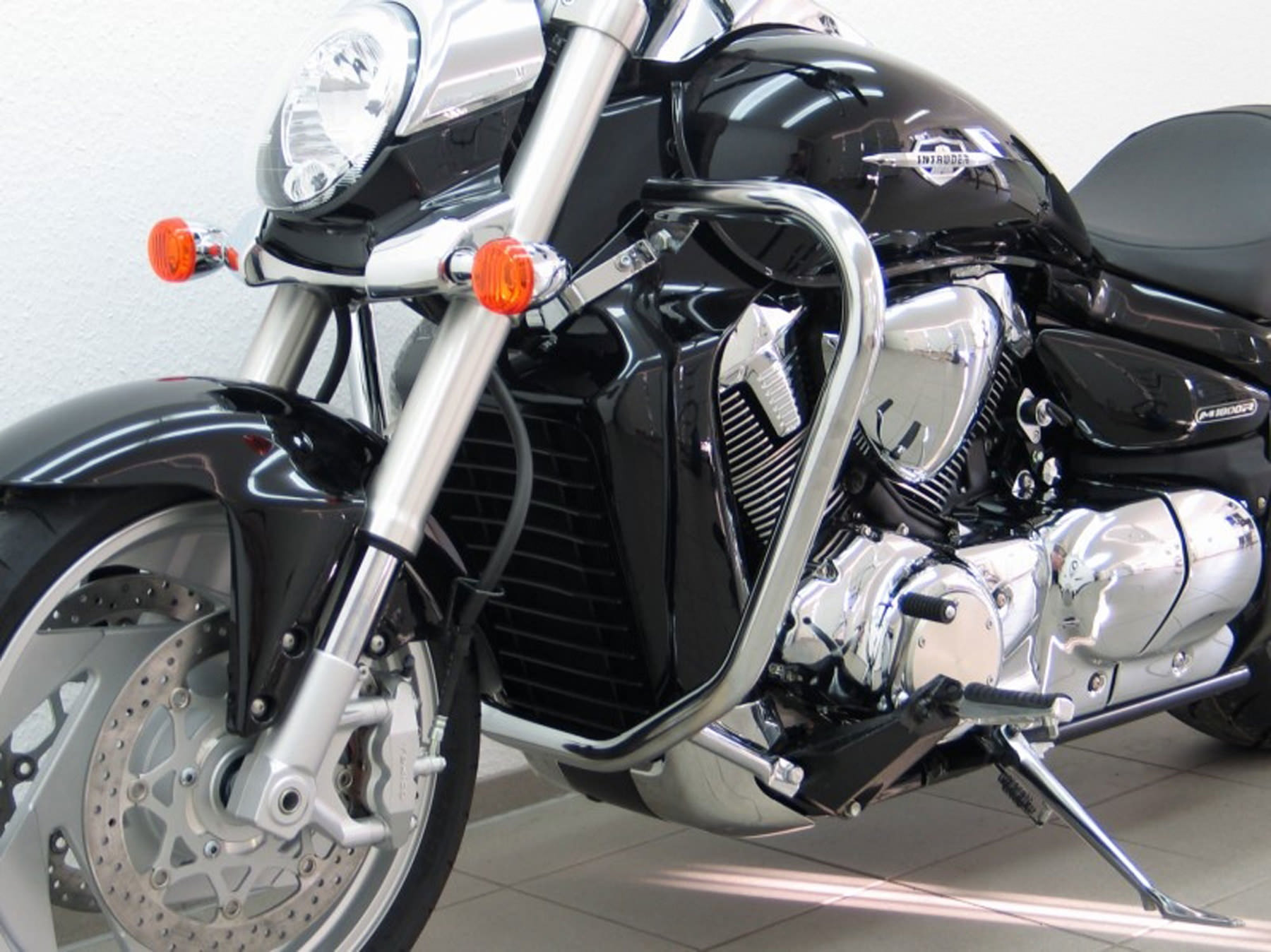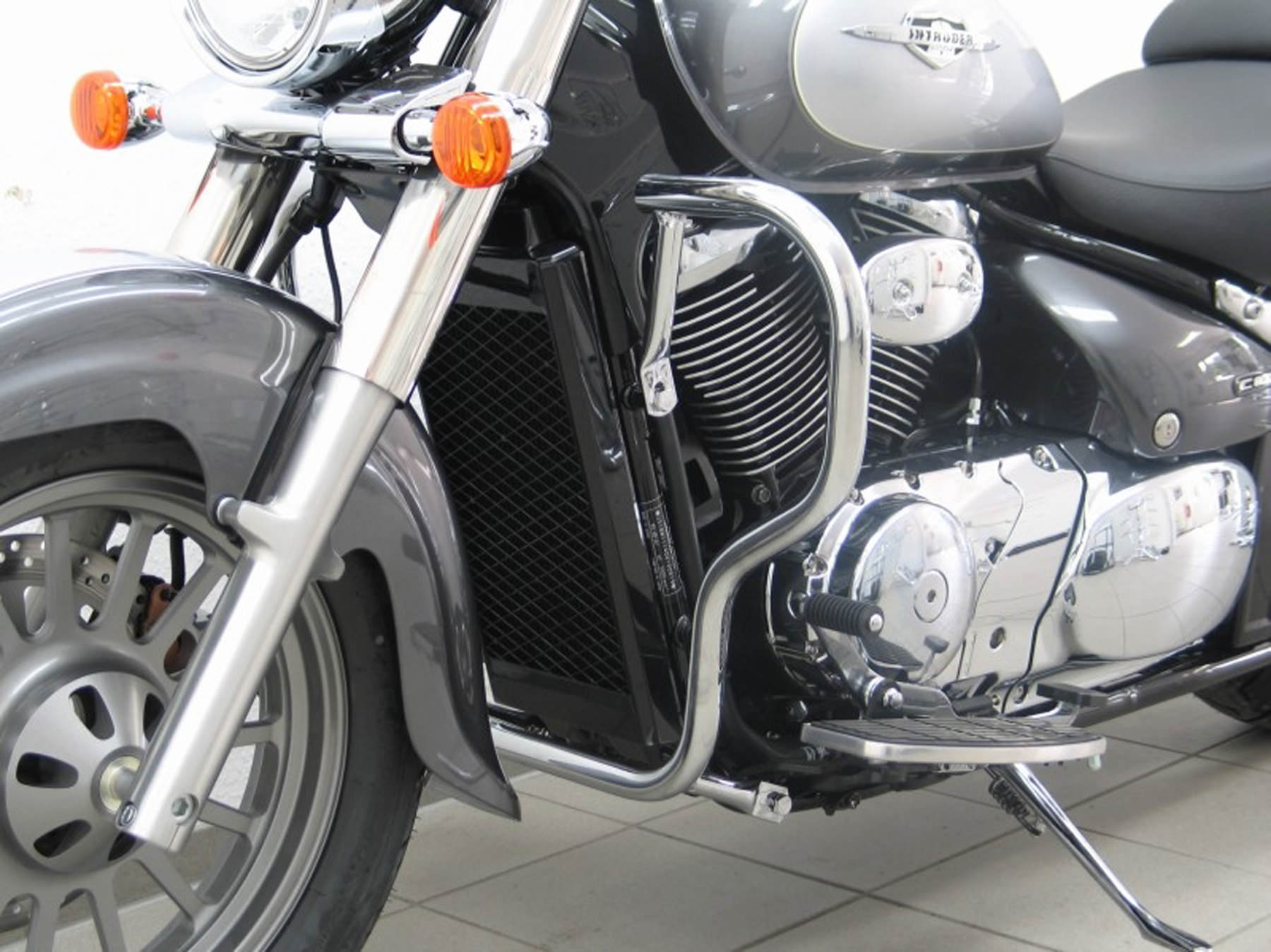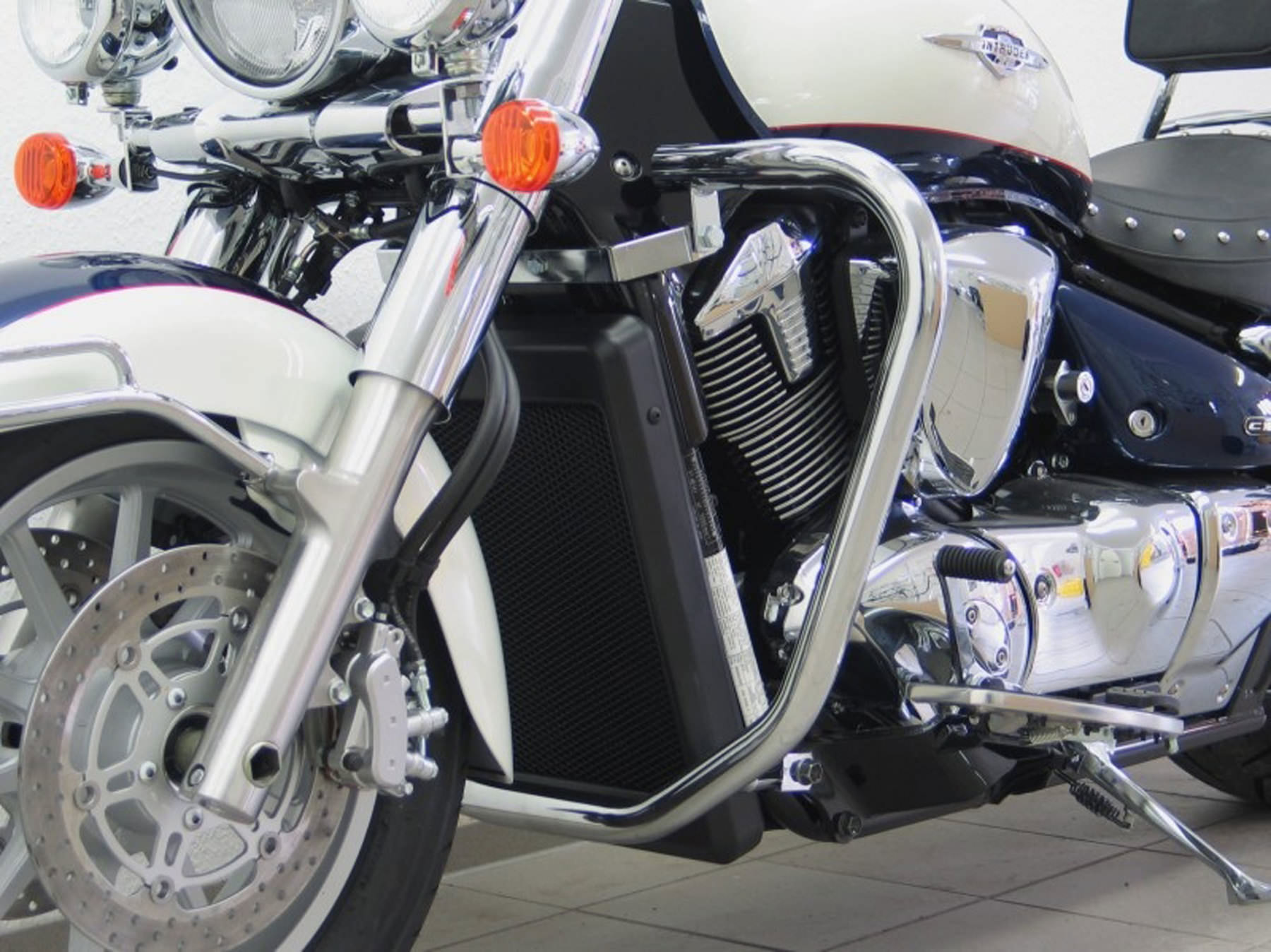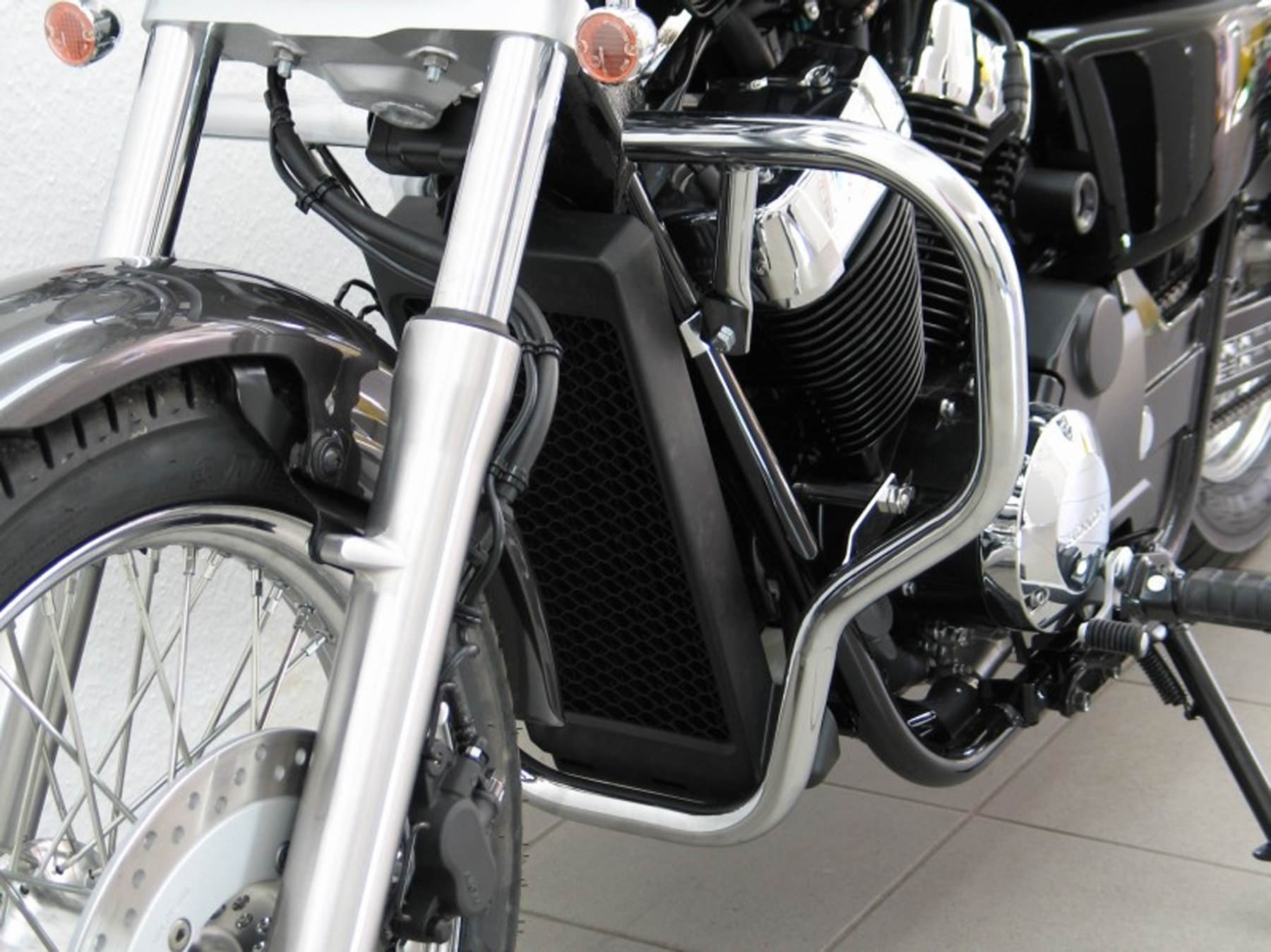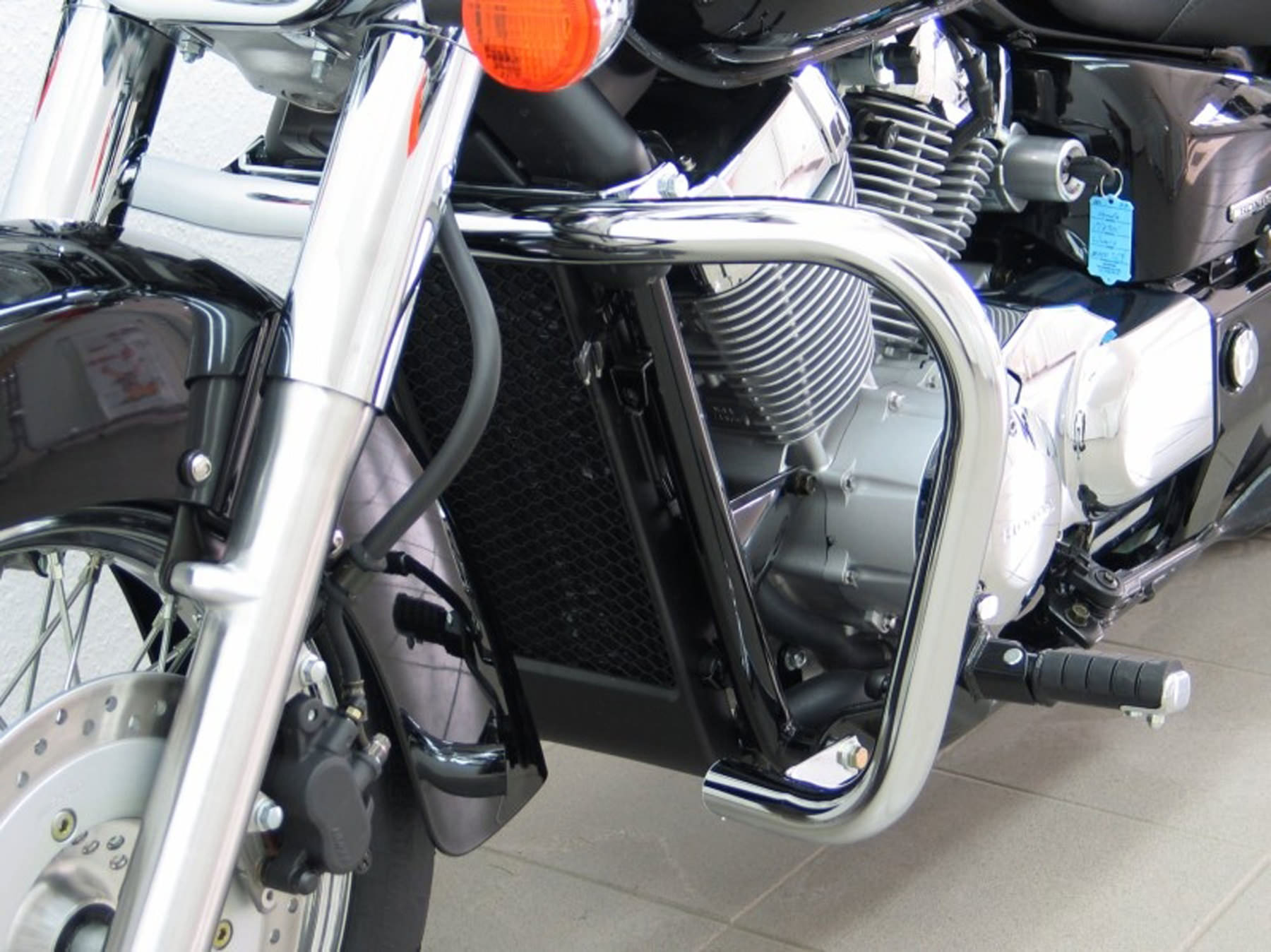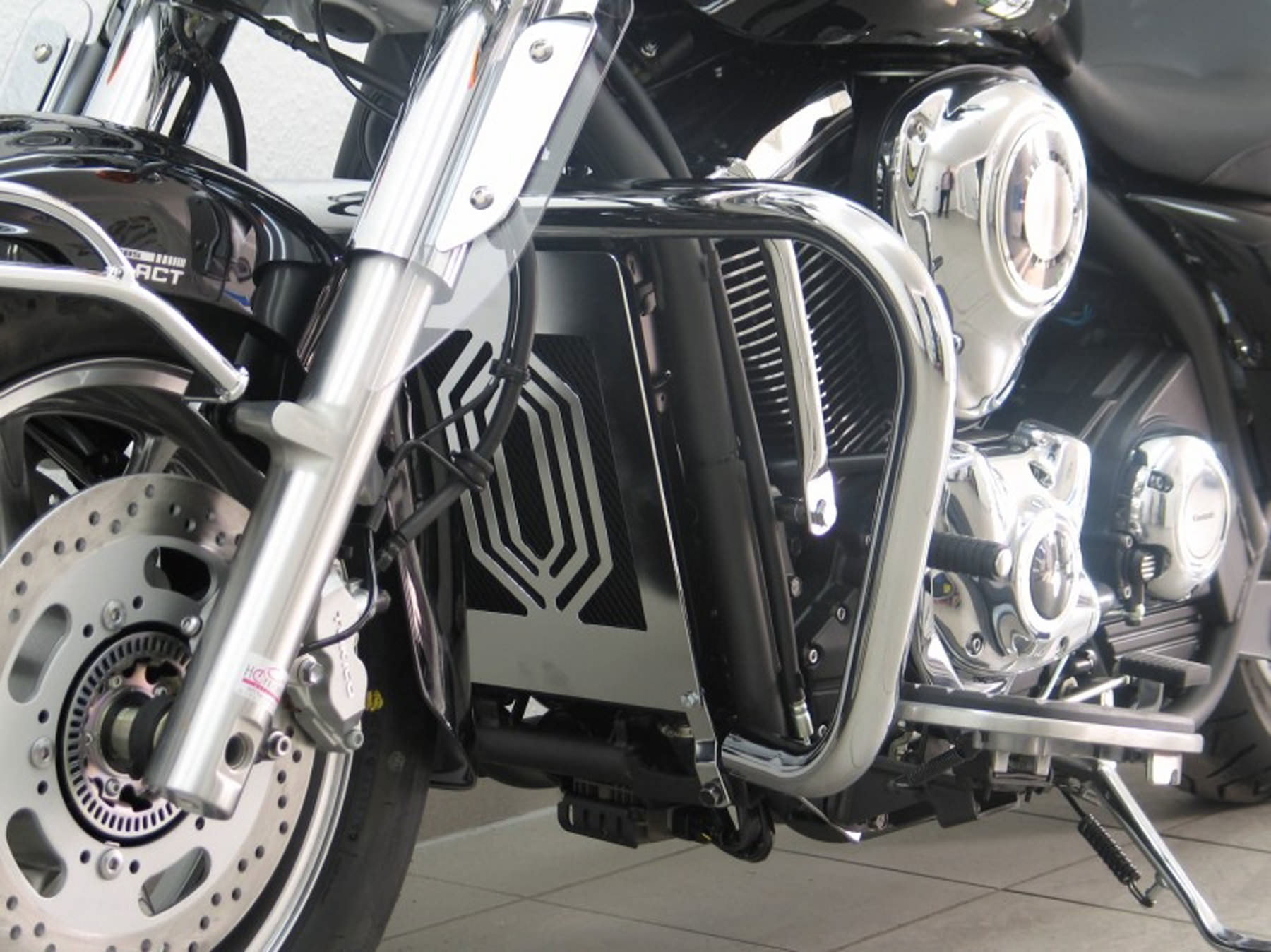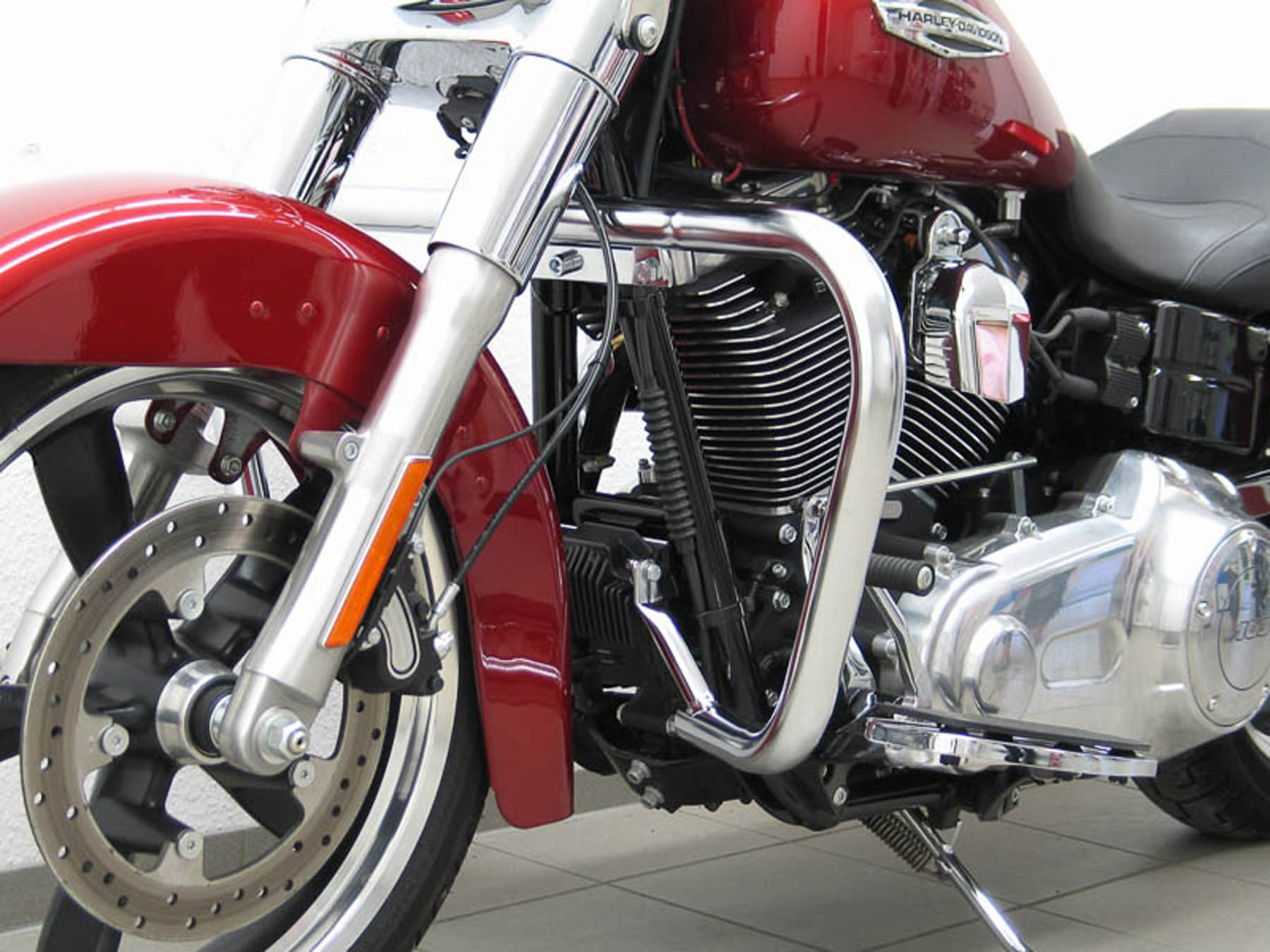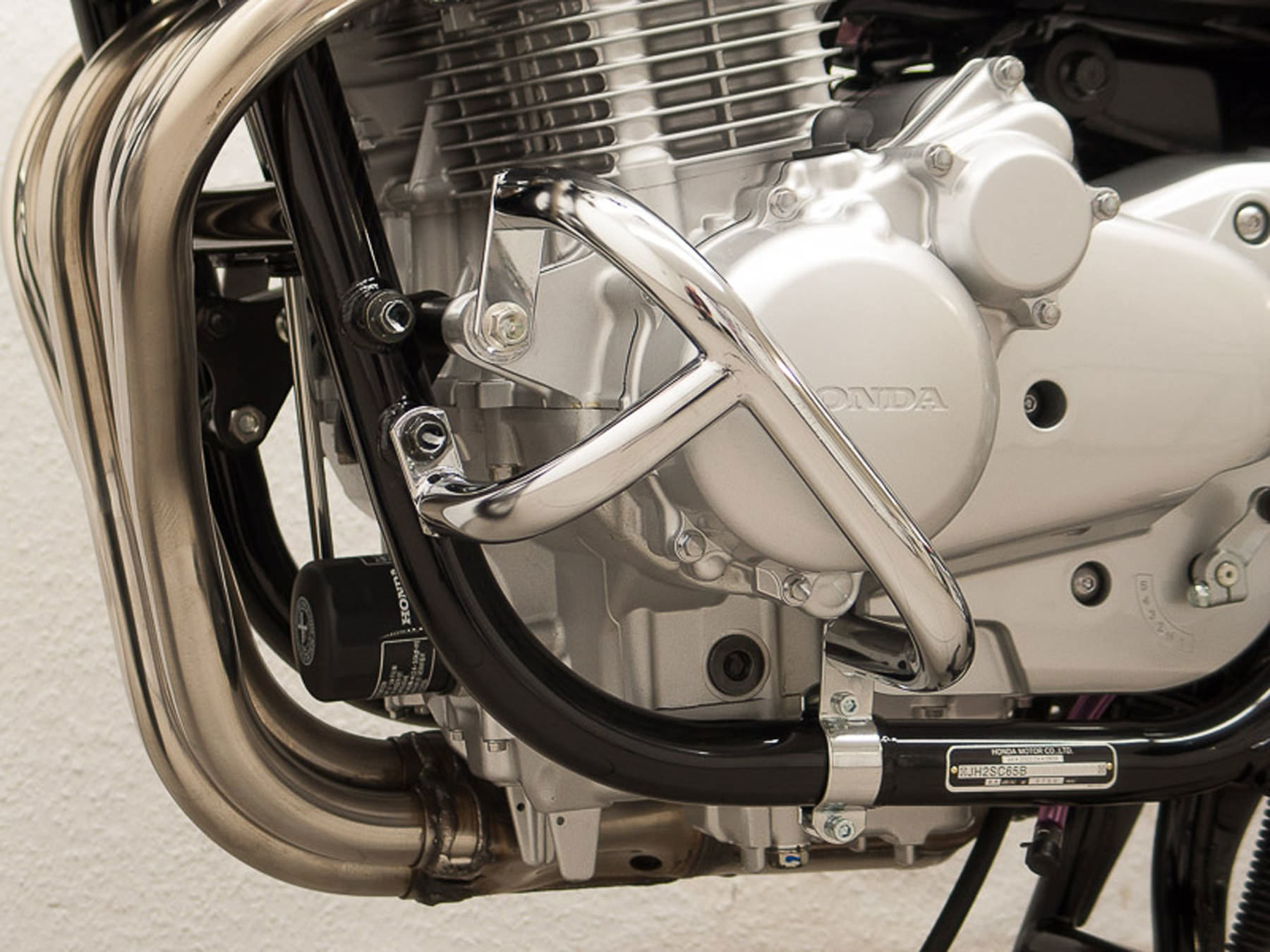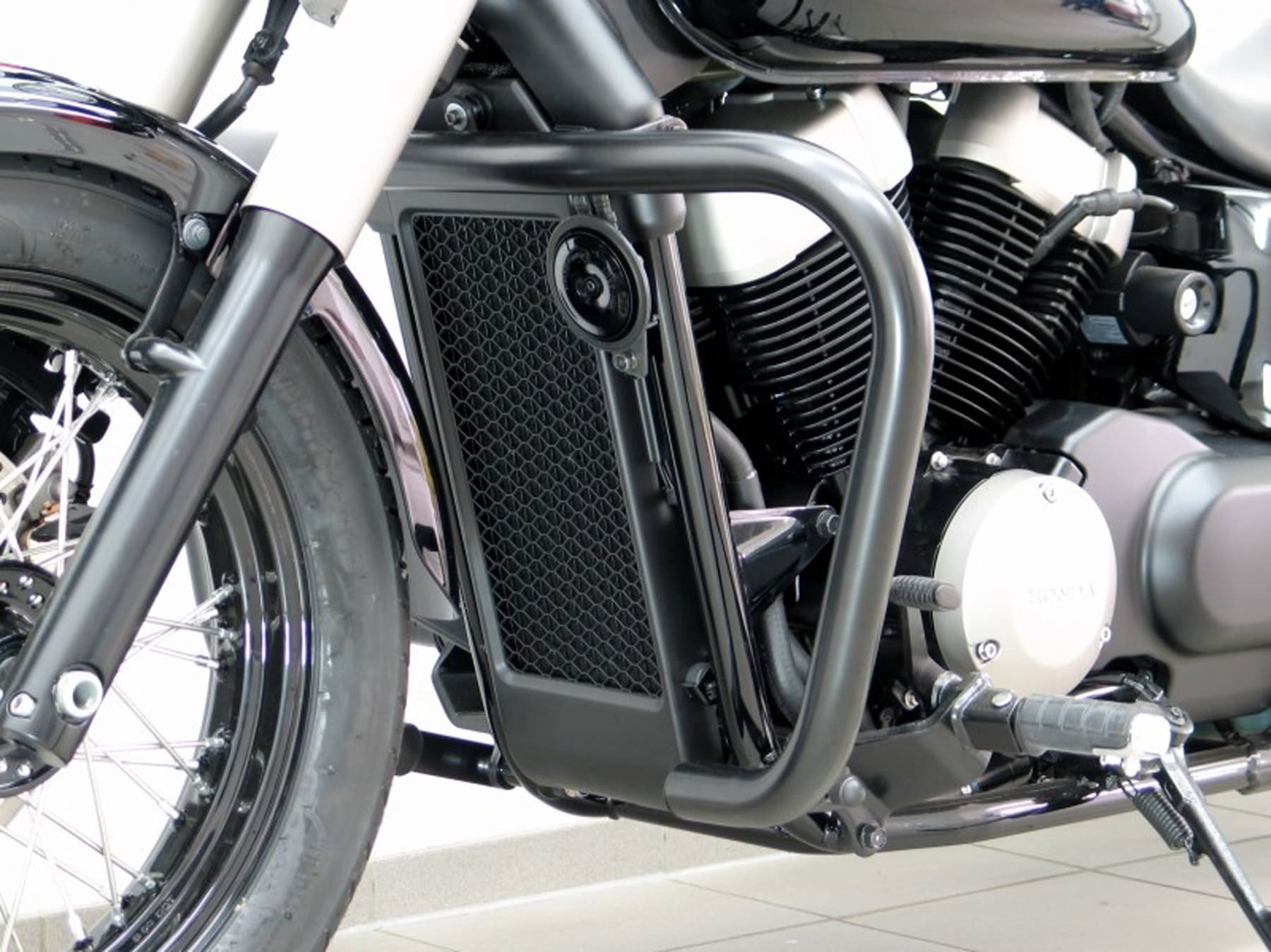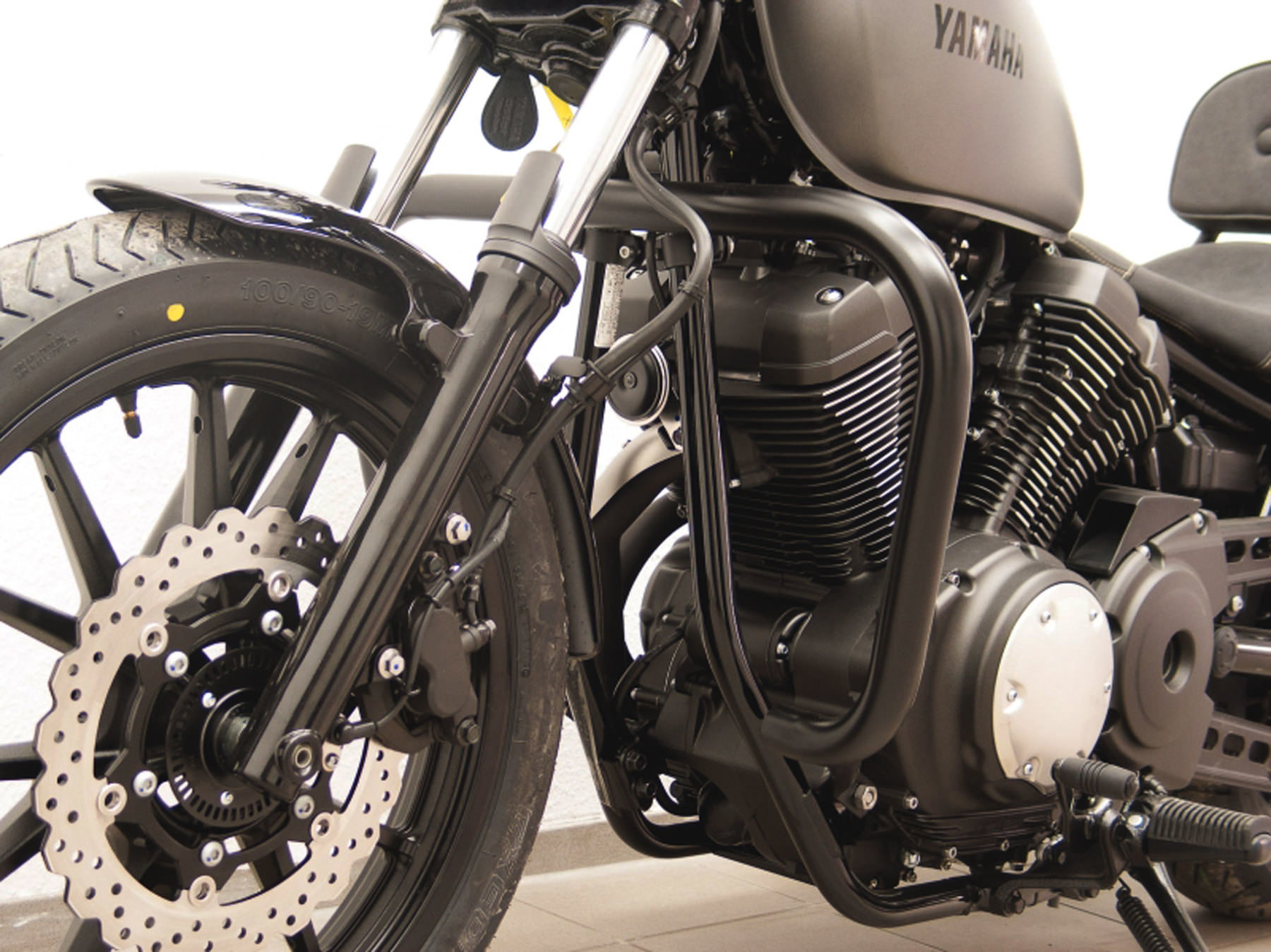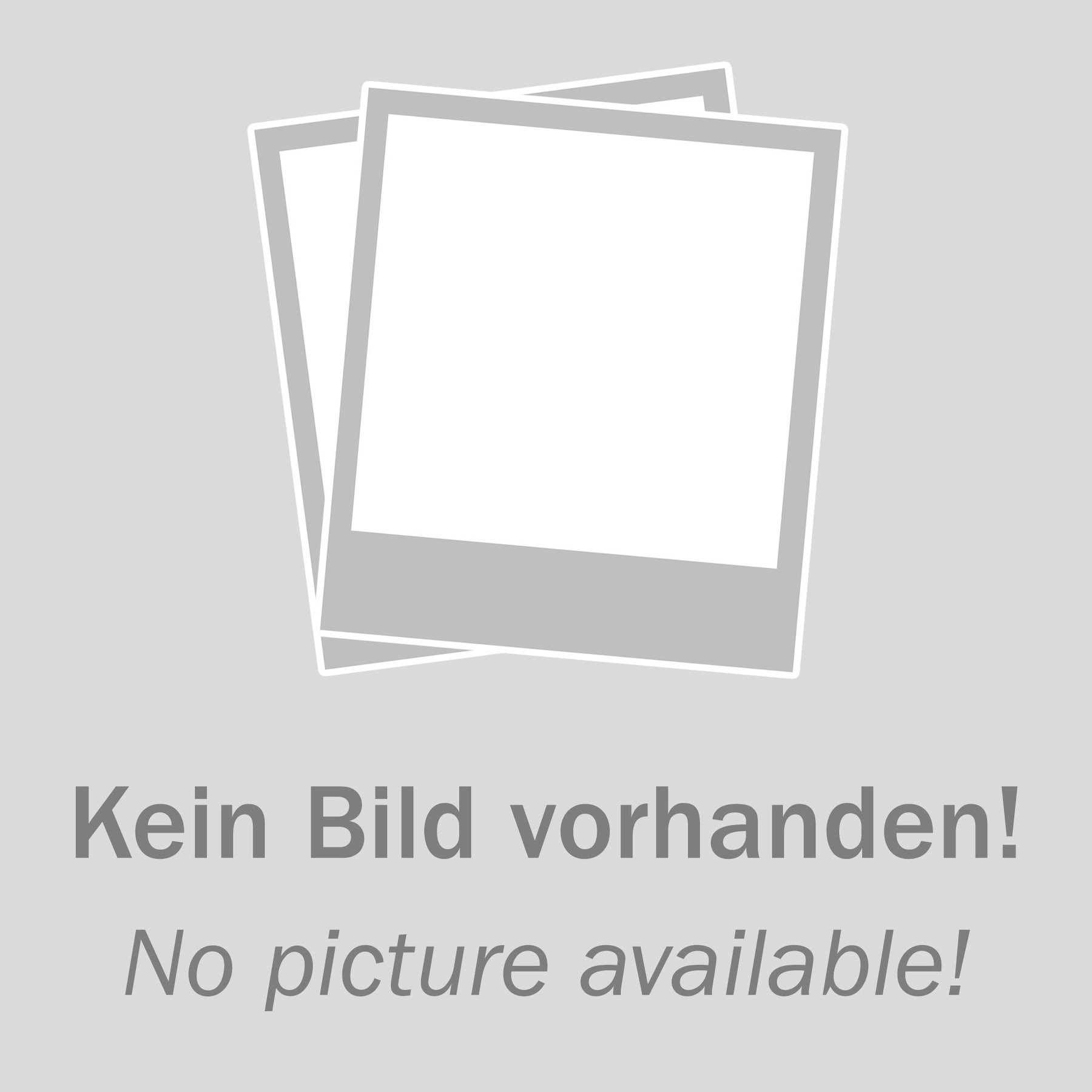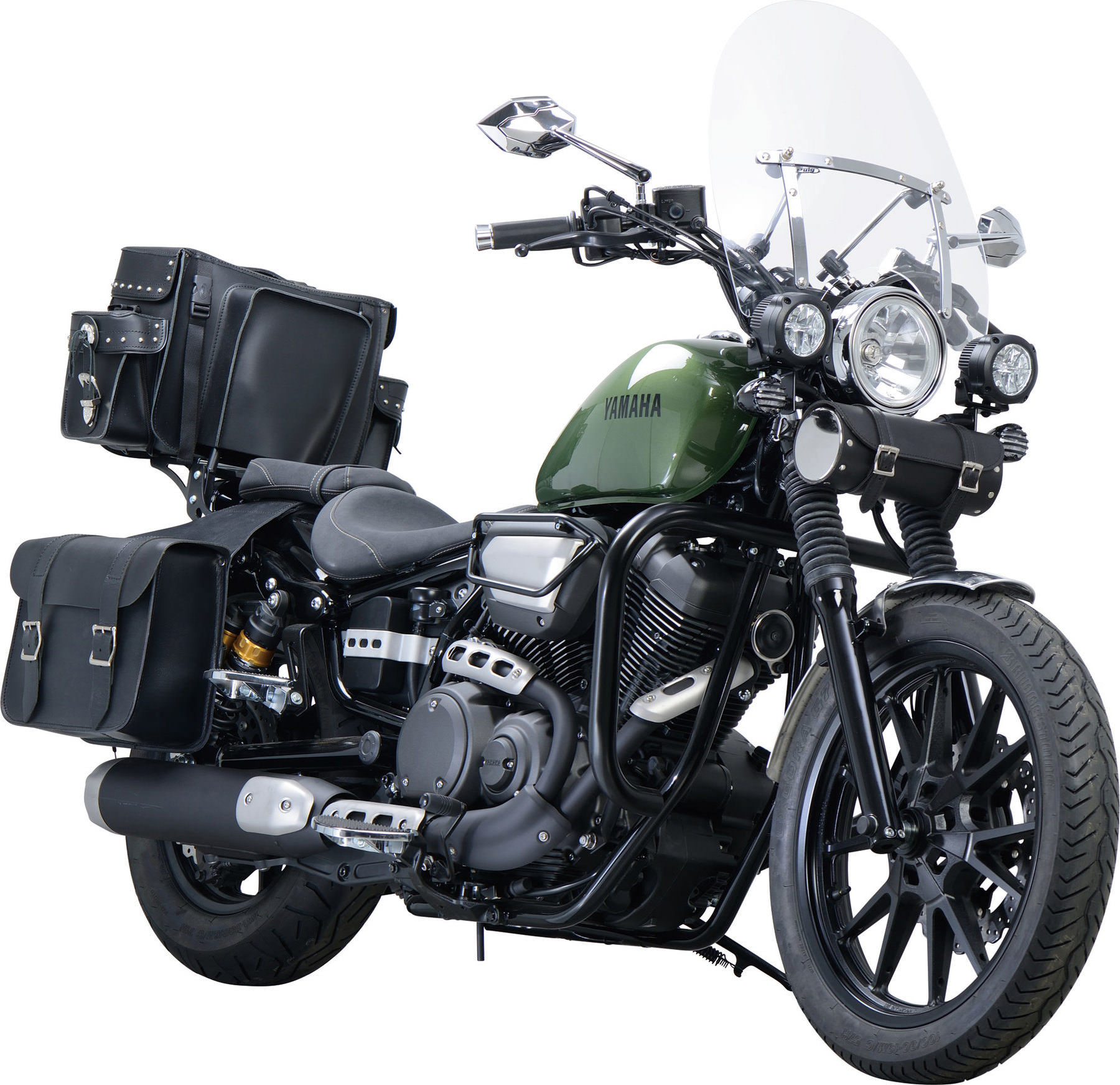 Unfortunately, this product is not compatible with this motorcycle.
Unfortunately, this product is not compatible with this motorcycle. You can find the right for the here: .
Free delivery on orders over €199.00
2 year return policy
Fast delivery
Fehling Crashbar
FEHLING "Crashbars":
Just toppling over can cause expensive damage to your bike. For such mishaps, or if you unexpectedly "slip up" on the road, a crash bar can be a real saviour for bike and biker alike. Fehling "Crashbars" provide precision-fit, rock-solid quality "Made in Germany"; they are available in high-quality chrome or black powder-coated, and enhance the look of the motorcycle. The standard tube diameter is 1 inch (25.4 mm); some models are available in tube diameters of 30 mm and 38 mm.

Notes:
* Tube diameter 30 mm
** 2-piece crash bar
*** Tube diameter 38 mm
**** Tube diameter 38 mm / black powder-coated

Note: Fehling crash bars cannot be installed with foot rests that have been moved forward (exception Yamaha XV 750/1100 Virago)

Manufacturer details: Fehling

Passion - since 1945

Ever since the 1950s, Fehling has been producing an unrivalled range of handlebars. Choppers, tourers, streetfighters and enduros can all be adapted to suit your preferred look and ergonomics with Fehling. A real eye-catcher: The Fehling M handlebar for 70s retro-style conversions! The Fehling range also includes crash bars, luggage racks, chrome parts and other accessories for many different motorbike models. From development over production, Fehling combines traditional craftsmanship with modern industrial manufacturing. The result is top quality "Made in Germany".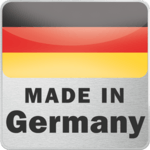 QUALITY MADE IN GERMANY!

By purchasing this item you have chosen a premium-quality product with superior German workmanship. This internationally acknowledged mark of quality means that this product is the result of efficiently coordinated development and production processes, technological expertise, continuous quality controls.
Product
Art. No.
Availability
Price
Actions
CRASHBAR *** - VARIOUS HONDA, BLACK
10022393

The item is in stock and will be delivered in 2-5 working days. Note: Stocks are updated online every hour on working days from 7 a.m. to 8 p.m., so there is a good chance that the products are available if they appear online.

Available

€261.15 1
CRASHBAR *** - VARIOUS HONDA, CHROME
10022292

The item is in stock and will be delivered in 2-5 working days. Note: Stocks are updated online every hour on working days from 7 a.m. to 8 p.m., so there is a good chance that the products are available if they appear online.

Available

€261.15 1
CRASHBAR - CBF600S 2004-07 BLACK
10040601

The product will be ordered from the manufacturer for you. Depending on availability, longer delivery times are also possible. We'll let you know if that's the case. You can of course cancel your delivery at any time free of charge.

Available in 7-21 days

€117.10 1
FEHLING CRASHBAR *** - DYNA SWITCHBACK CHROME
10022334

The item is in stock and will be delivered in 2-5 working days. Note: Stocks are updated online every hour on working days from 7 a.m. to 8 p.m., so there is a good chance that the products are available if they appear online.

Available

€261.15 1
FEHLING CRASHBAR - HONDA CB1100 13- CHROME
10022368

The item is in stock and will be delivered in 2-5 working days. Note: Stocks are updated online every hour on working days from 7 a.m. to 8 p.m., so there is a good chance that the products are available if they appear online.

Available

€117.10 1
FEHLING CRASHBAR - HONDA VT750S YOM10-
10022289

The item is in stock and will be delivered in 2-5 working days. Note: Stocks are updated online every hour on working days from 7 a.m. to 8 p.m., so there is a good chance that the products are available if they appear online.

Available

€228.90 1
FEHLING CRASHBAR - ROCKET III ROADSTER
10021839

The item is in stock and will be delivered in 2-5 working days. Note: Stocks are updated online every hour on working days from 7 a.m. to 8 p.m., so there is a good chance that the products are available if they appear online.

Available

€261.15 1
FEHLING CRASHBAR - XV950/R BOLT 2013- BLACK
10022399

The item is in stock and will be delivered in 2-5 working days. Note: Stocks are updated online every hour on working days from 7 a.m. to 8 p.m., so there is a good chance that the products are available if they appear online.

Available

€249.90 1
FEHLING CRASHBARS ** - HONDA VT 600 C (2-PARTS)
10022145

The item is in stock and will be delivered in 2-5 working days. Note: Stocks are updated online every hour on working days from 7 a.m. to 8 p.m., so there is a good chance that the products are available if they appear online.

Available

€203.25 1
FEHLING CRASHBARS ** - KAWASAKI VN800/CLASSIC
10022138

The item is in stock and will be delivered in 2-5 working days. Note: Stocks are updated online every hour on working days from 7 a.m. to 8 p.m., so there is a good chance that the products are available if they appear online.

Available

€203.25 1
FEHLING CRASHBARS ** - VS 600/750/800 INTRUDER
10022139

The item is in stock and will be delivered in 2-5 working days. Note: Stocks are updated online every hour on working days from 7 a.m. to 8 p.m., so there is a good chance that the products are available if they appear online.

Available

€203.25 1
FEHLING CRASHBARS ** - YAMAHA XV 535
10022131

The item is in stock and will be delivered in 2-5 working days. Note: Stocks are updated online every hour on working days from 7 a.m. to 8 p.m., so there is a good chance that the products are available if they appear online.

Available

€203.25 1
FEHLING CRASHBARS *** - C 1800 R INTRUDER
10022271

The product will be ordered from the manufacturer for you. Depending on availability, longer delivery times are also possible. We'll let you know if that's the case. You can of course cancel your delivery at any time free of charge.

Available in 7-21 days

€261.15 1
FEHLING CRASHBARS *** - HARLEY SPORTSTER 04-
10022137

The item is in stock and will be delivered in 2-5 working days. Note: Stocks are updated online every hour on working days from 7 a.m. to 8 p.m., so there is a good chance that the products are available if they appear online.

Available

€249.90 1
FEHLING CRASHBARS *** - HONDA VTX 1300
10022133

The item is in stock and will be delivered in 2-5 working days. Note: Stocks are updated online every hour on working days from 7 a.m. to 8 p.m., so there is a good chance that the products are available if they appear online.

Available

€261.15 1
FEHLING CRASHBARS *** - KAWASAKI VN 900 CLASSIC
10022202

The item is in stock and will be delivered in 2-5 working days. Note: Stocks are updated online every hour on working days from 7 a.m. to 8 p.m., so there is a good chance that the products are available if they appear online.

Available

€261.15 1
FEHLING CRASHBARS *** - SUZUKI M 1800R/R2
10022203

The item is in stock and will be delivered in 2-5 working days. Note: Stocks are updated online every hour on working days from 7 a.m. to 8 p.m., so there is a good chance that the products are available if they appear online.

Available

€261.15 1
FEHLING CRASHBARS - DAELIM VL 125 DAYSTAR
10022127

The item is in stock and will be delivered in 2-5 working days. Note: Stocks are updated online every hour on working days from 7 a.m. to 8 p.m., so there is a good chance that the products are available if they appear online.

Available

€130.60 1
FEHLING CRASHBARS - GZ 125 MARAUDER
10022114

The item is in stock and will be delivered in 2-5 working days. Note: Stocks are updated online every hour on working days from 7 a.m. to 8 p.m., so there is a good chance that the products are available if they appear online.

Available

€130.60 1
FEHLING CRASHBARS - HONDA VT 750 C2
10022105

The item is in stock and will be delivered in 2-5 working days. Note: Stocks are updated online every hour on working days from 7 a.m. to 8 p.m., so there is a good chance that the products are available if they appear online.

Available

€203.25 1
FEHLING CRASHBARS - KAWASAKI VN 1700 CLASSIC
10022307

The item is in stock and will be delivered in 2-5 working days. Note: Stocks are updated online every hour on working days from 7 a.m. to 8 p.m., so there is a good chance that the products are available if they appear online.

Available

€261.15 1
FEHLING CRASHBARS - SUZUKI VL 1500 LC
10022108

The item is in stock and will be delivered in 2-5 working days. Note: Stocks are updated online every hour on working days from 7 a.m. to 8 p.m., so there is a good chance that the products are available if they appear online.

Available

€203.25 1
FEHLING CRASHBARS - SUZUKI VZ 800 MARAUDER
10022106

The item is in stock and will be delivered in 2-5 working days. Note: Stocks are updated online every hour on working days from 7 a.m. to 8 p.m., so there is a good chance that the products are available if they appear online.

Available

€203.25 1
FEHLING CRASHBARS - VL 125 LC INTRUDER
10022115

The item is in stock and will be delivered in 2-5 working days. Note: Stocks are updated online every hour on working days from 7 a.m. to 8 p.m., so there is a good chance that the products are available if they appear online.

Available

€130.60 1
FEHLING CRASHBARS - XVS 125 DRAG STAR
10022118

The item is in stock and will be delivered in 2-5 working days. Note: Stocks are updated online every hour on working days from 7 a.m. to 8 p.m., so there is a good chance that the products are available if they appear online.

Available

€130.60 1
FEHLING CRASHBARS - XVS 650 DRAG STAR CLASSIC
10022111

The item is in stock and will be delivered in 2-5 working days. Note: Stocks are updated online every hour on working days from 7 a.m. to 8 p.m., so there is a good chance that the products are available if they appear online.

Available

€203.25 1
FEHLING CRASHBARS - YAMAHA XV 750/1100 VIRAGO
10022132

The item is in stock and will be delivered in 2-5 working days. Note: Stocks are updated online every hour on working days from 7 a.m. to 8 p.m., so there is a good chance that the products are available if they appear online.

Available

€104.60 1
FEHLING CRASHBARS - YAMAHA XVS 650 DRAGSTAR
10022107

The item is in stock and will be delivered in 2-5 working days. Note: Stocks are updated online every hour on working days from 7 a.m. to 8 p.m., so there is a good chance that the products are available if they appear online.

Available

€203.25 1
FEHLING CRASHBARS* - C800 INTRUDER BJ.09-
10022265

The item is in stock and will be delivered in 2-5 working days. Note: Stocks are updated online every hour on working days from 7 a.m. to 8 p.m., so there is a good chance that the products are available if they appear online.

Available

€228.90 1
FEHLING CRASHBARS* - HARLEY SPORTSTER 86-03
10022128

The item is in stock and will be delivered in 2-5 working days. Note: Stocks are updated online every hour on working days from 7 a.m. to 8 p.m., so there is a good chance that the products are available if they appear online.

Available

€189.15 1
FEHLING CRASHBARS* - VN1500/1600 M.S./VZ1600
10022126

The item is in stock and will be delivered in 2-5 working days. Note: Stocks are updated online every hour on working days from 7 a.m. to 8 p.m., so there is a good chance that the products are available if they appear online.

Available

€228.90 1
FEHLING CRASHBARS* - XV 1600 WILD STAR
10022117

The item is in stock and will be delivered in 2-5 working days. Note: Stocks are updated online every hour on working days from 7 a.m. to 8 p.m., so there is a good chance that the products are available if they appear online.

Available

€228.90 1
FEHLING CRASHBARS* - XVS 1100 DRAG STAR (VP05)
10022116

The item is in stock and will be delivered in 2-5 working days. Note: Stocks are updated online every hour on working days from 7 a.m. to 8 p.m., so there is a good chance that the products are available if they appear online.

Available

€228.90 1
FEHLING CRASHBARS* - XVS1100 DRAG STAR CLASSIC
10022119

The item is in stock and will be delivered in 2-5 working days. Note: Stocks are updated online every hour on working days from 7 a.m. to 8 p.m., so there is a good chance that the products are available if they appear online.

Available

€228.90 1
FEHLING CRASHBARS* - XVZ 1300 A ROYAL STAR
10022112

The item is in stock and will be delivered in 2-5 working days. Note: Stocks are updated online every hour on working days from 7 a.m. to 8 p.m., so there is a good chance that the products are available if they appear online.

Available

€228.90 1
FEHLING CRASHBARS*/** - HONDA F6C
10022123

The product will be ordered from the manufacturer for you. Depending on availability, longer delivery times are also possible. We'll let you know if that's the case. You can of course cancel your delivery at any time free of charge.

Available in 7-21 days

€245.50 1
Issue 9-2019
"Motorrad Szene" magazine tested various heated grips in its 9-2019 issue. Saito won the Editor's Tip. The following features were given special mention:

- for price-conscious all-season riders
- heat up very evenly to a very comfortable temperature
- can be precisely adjusted in five stages
- firm grip, fit snugly in the hand