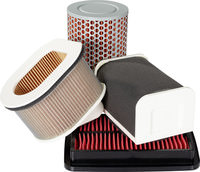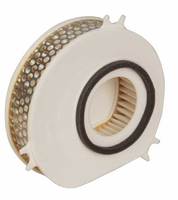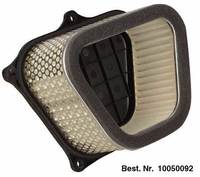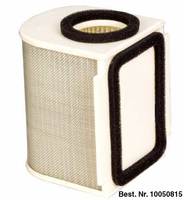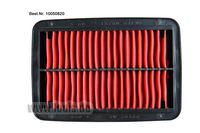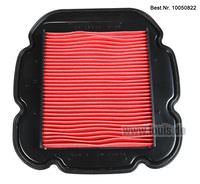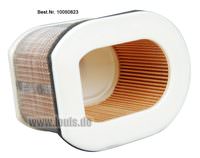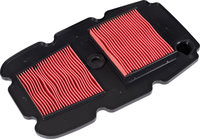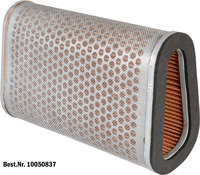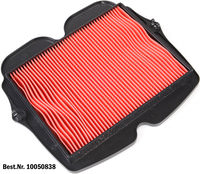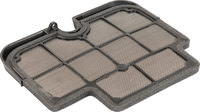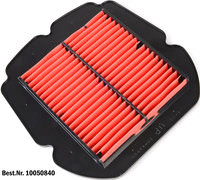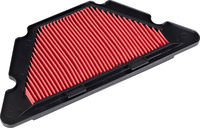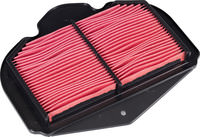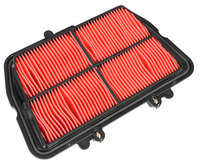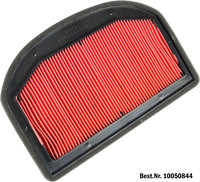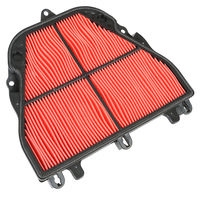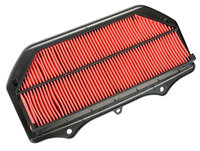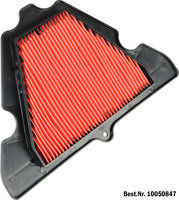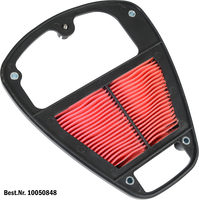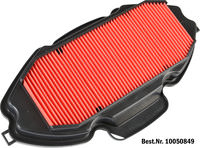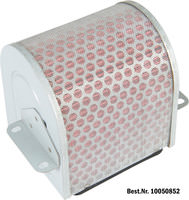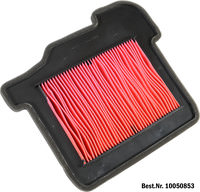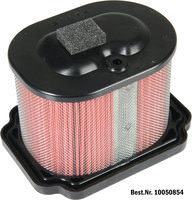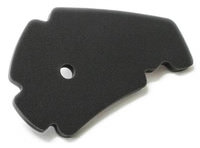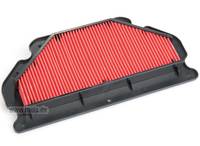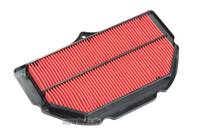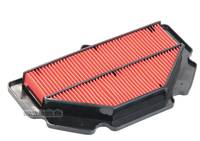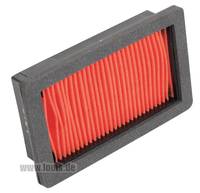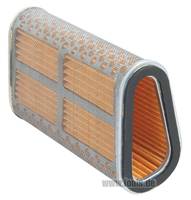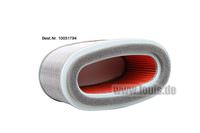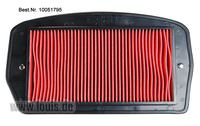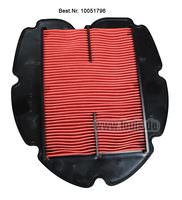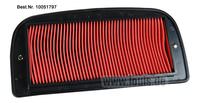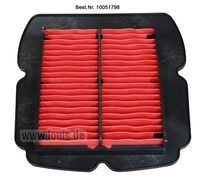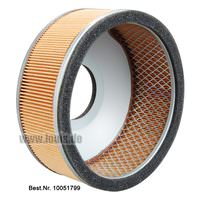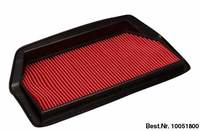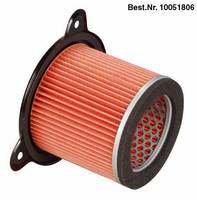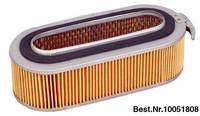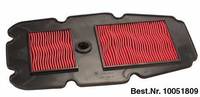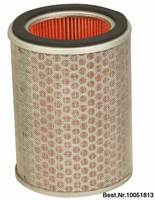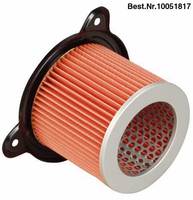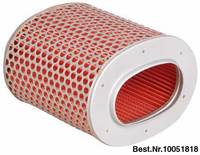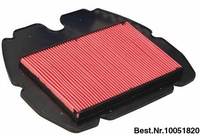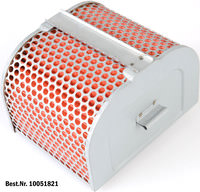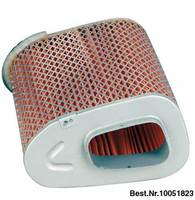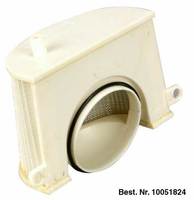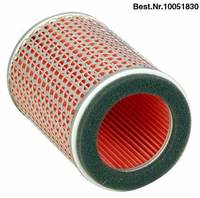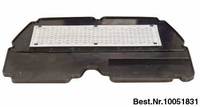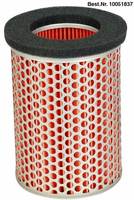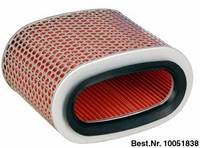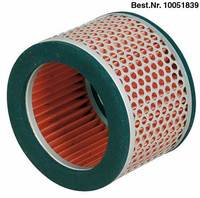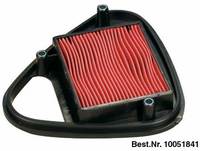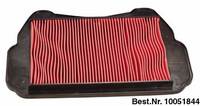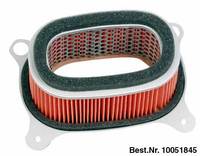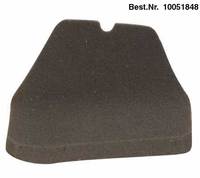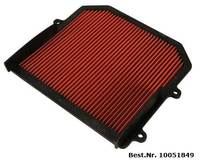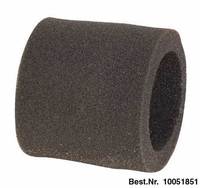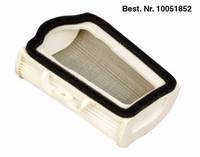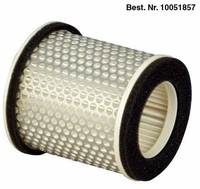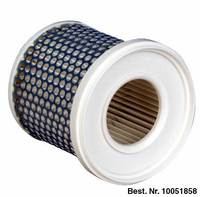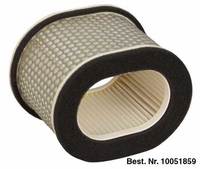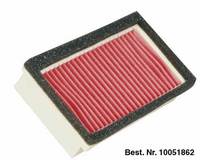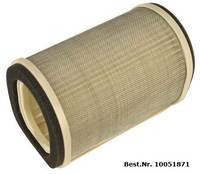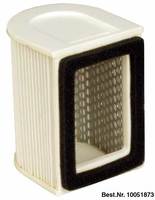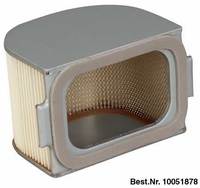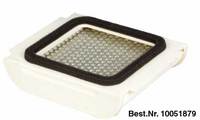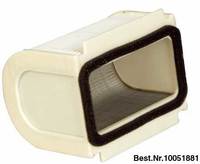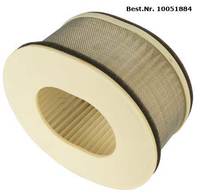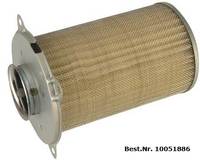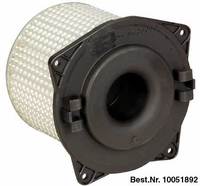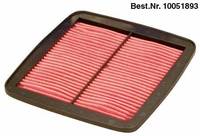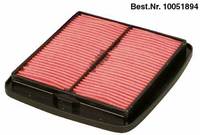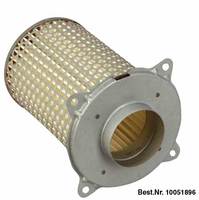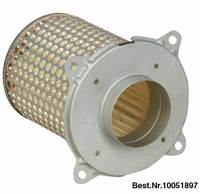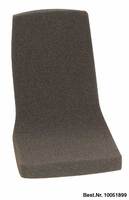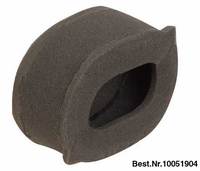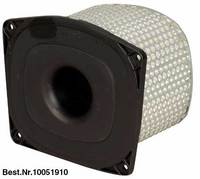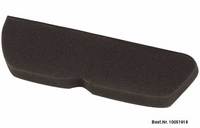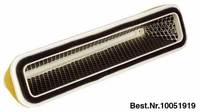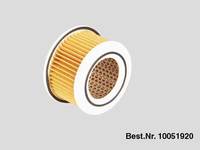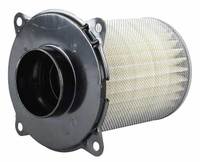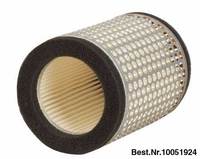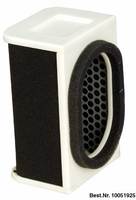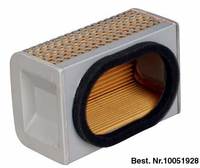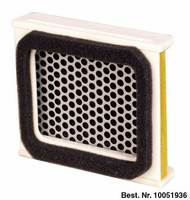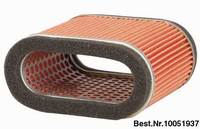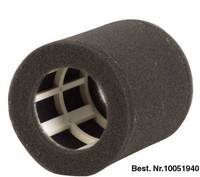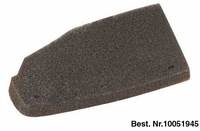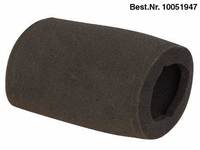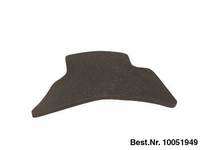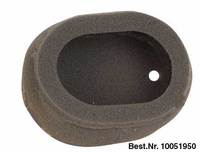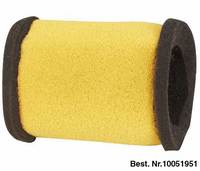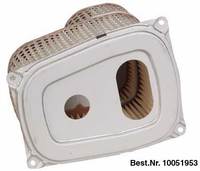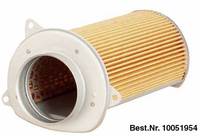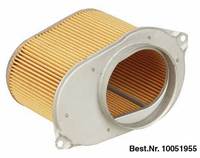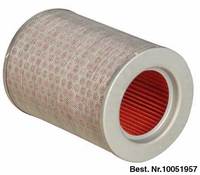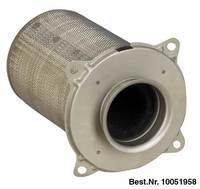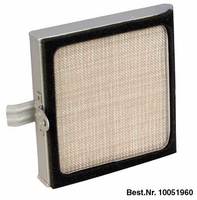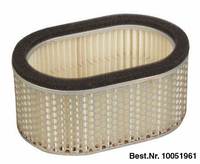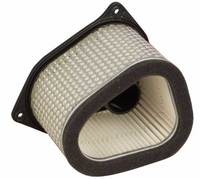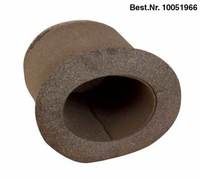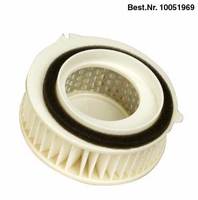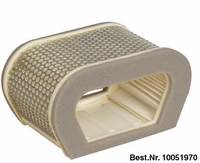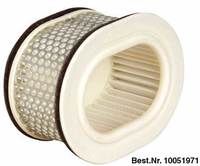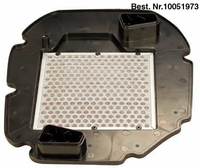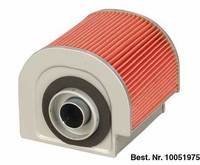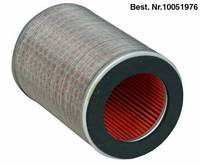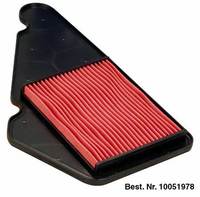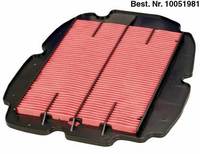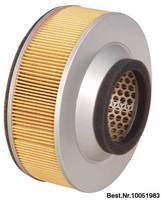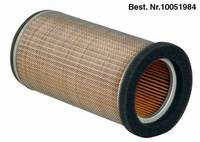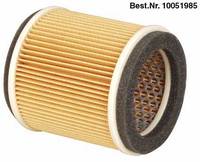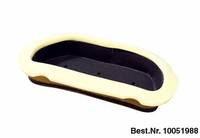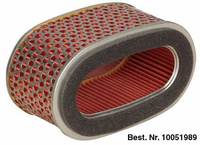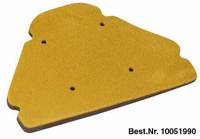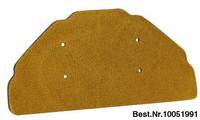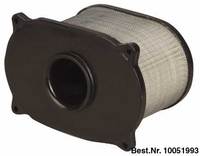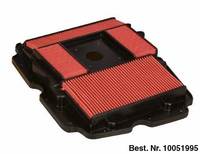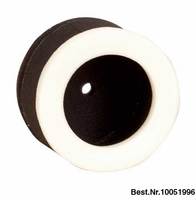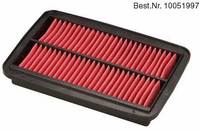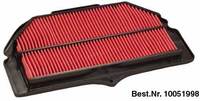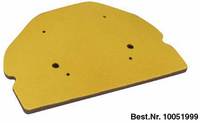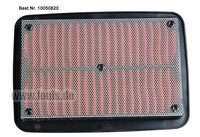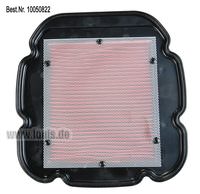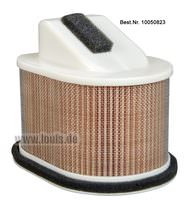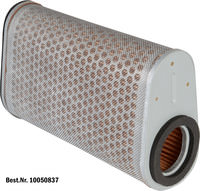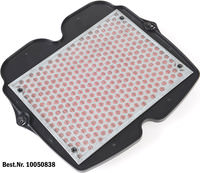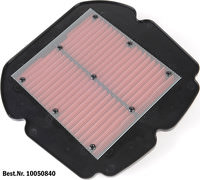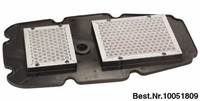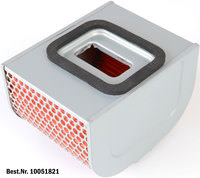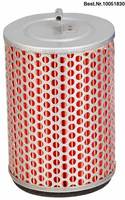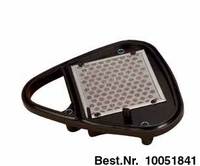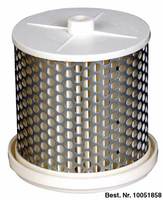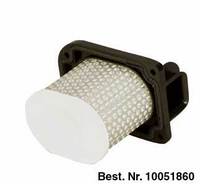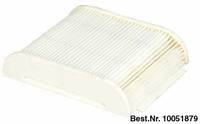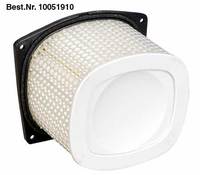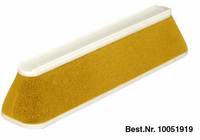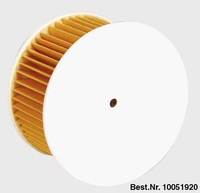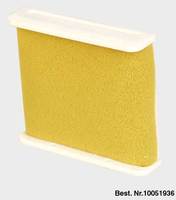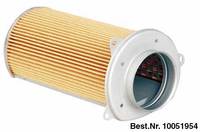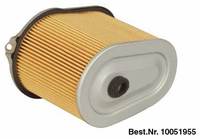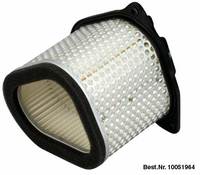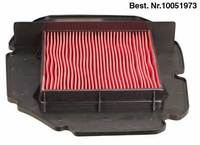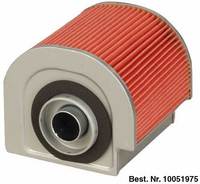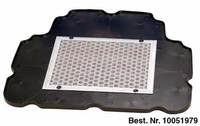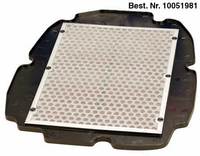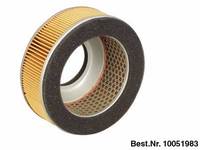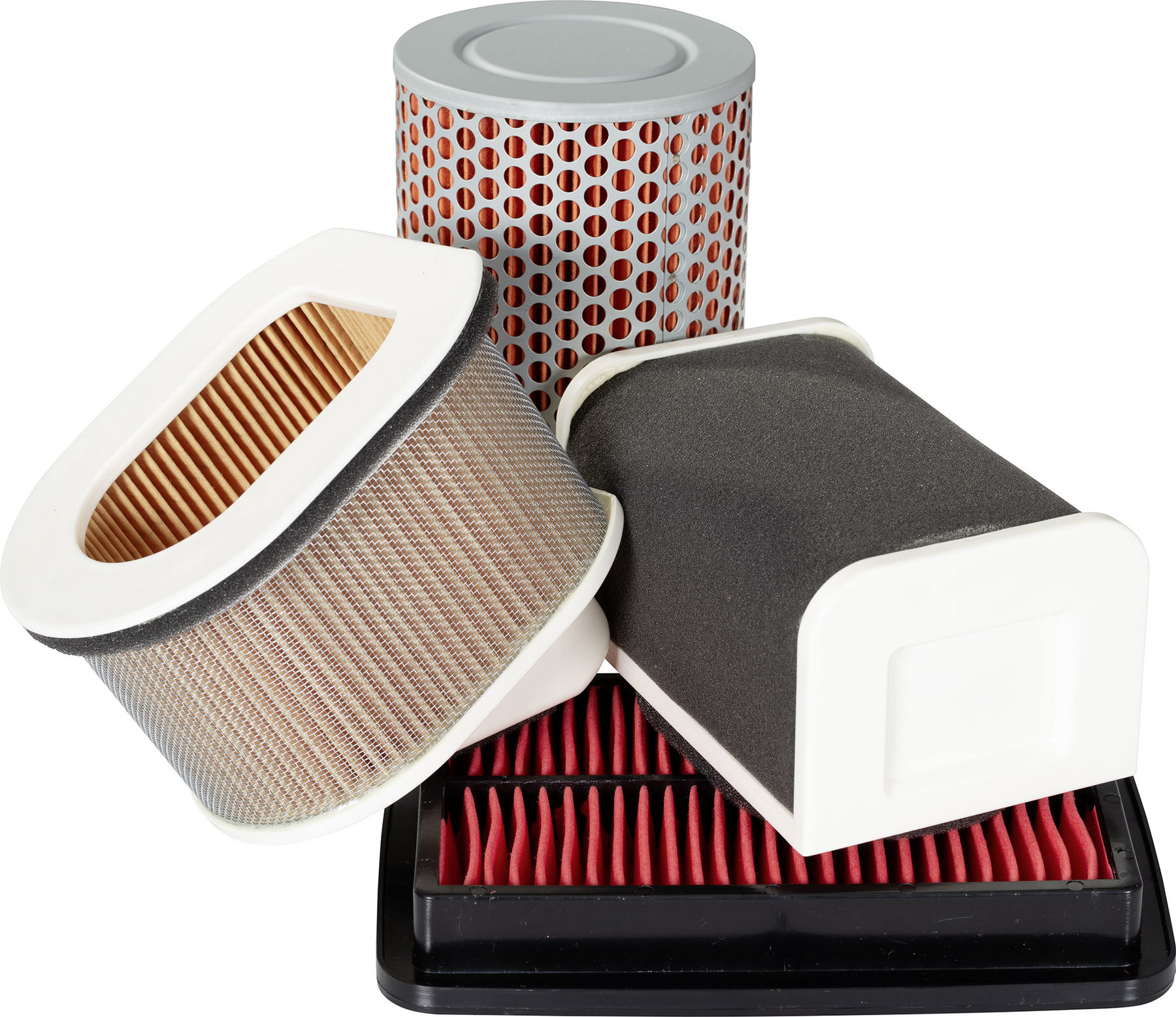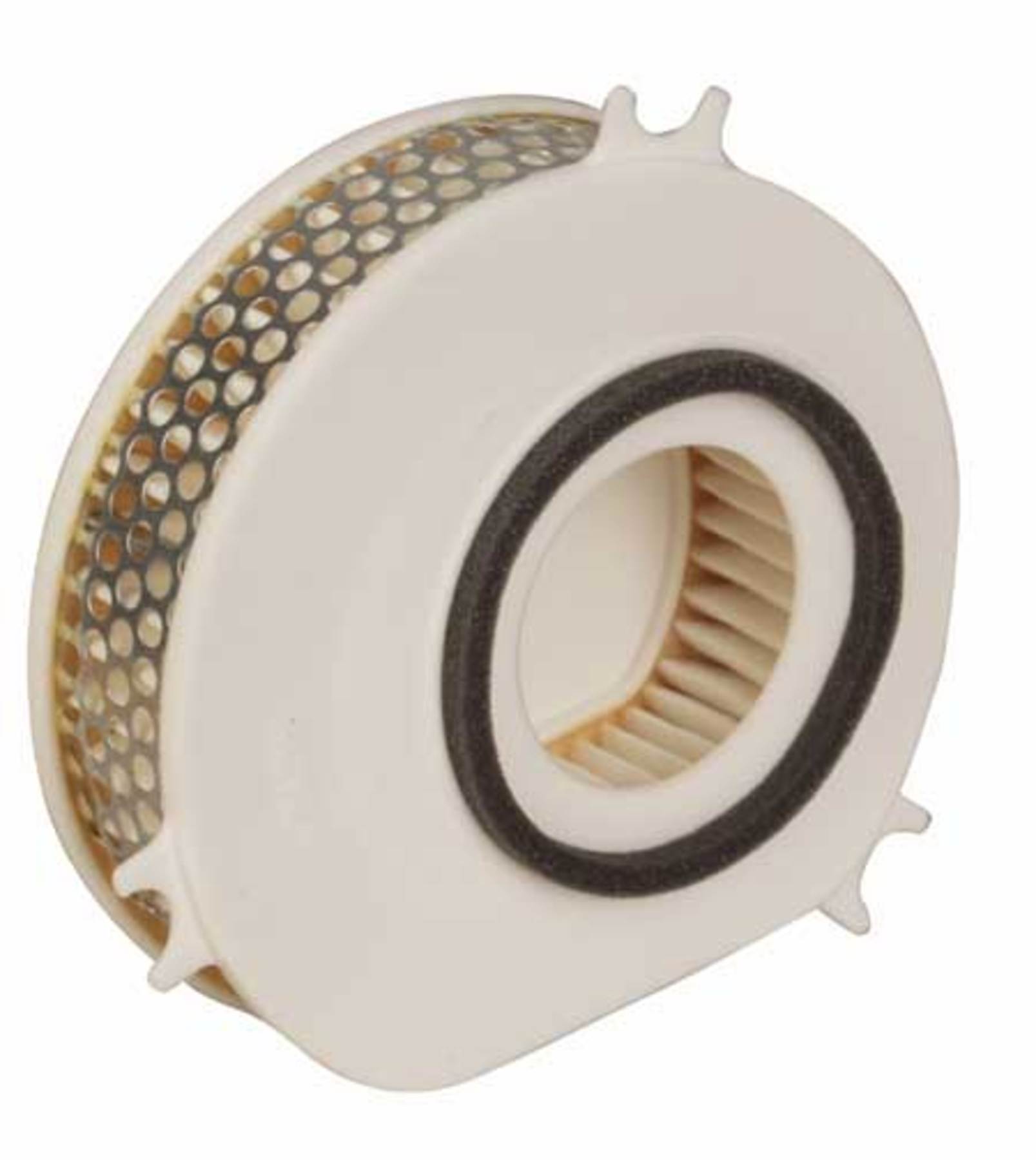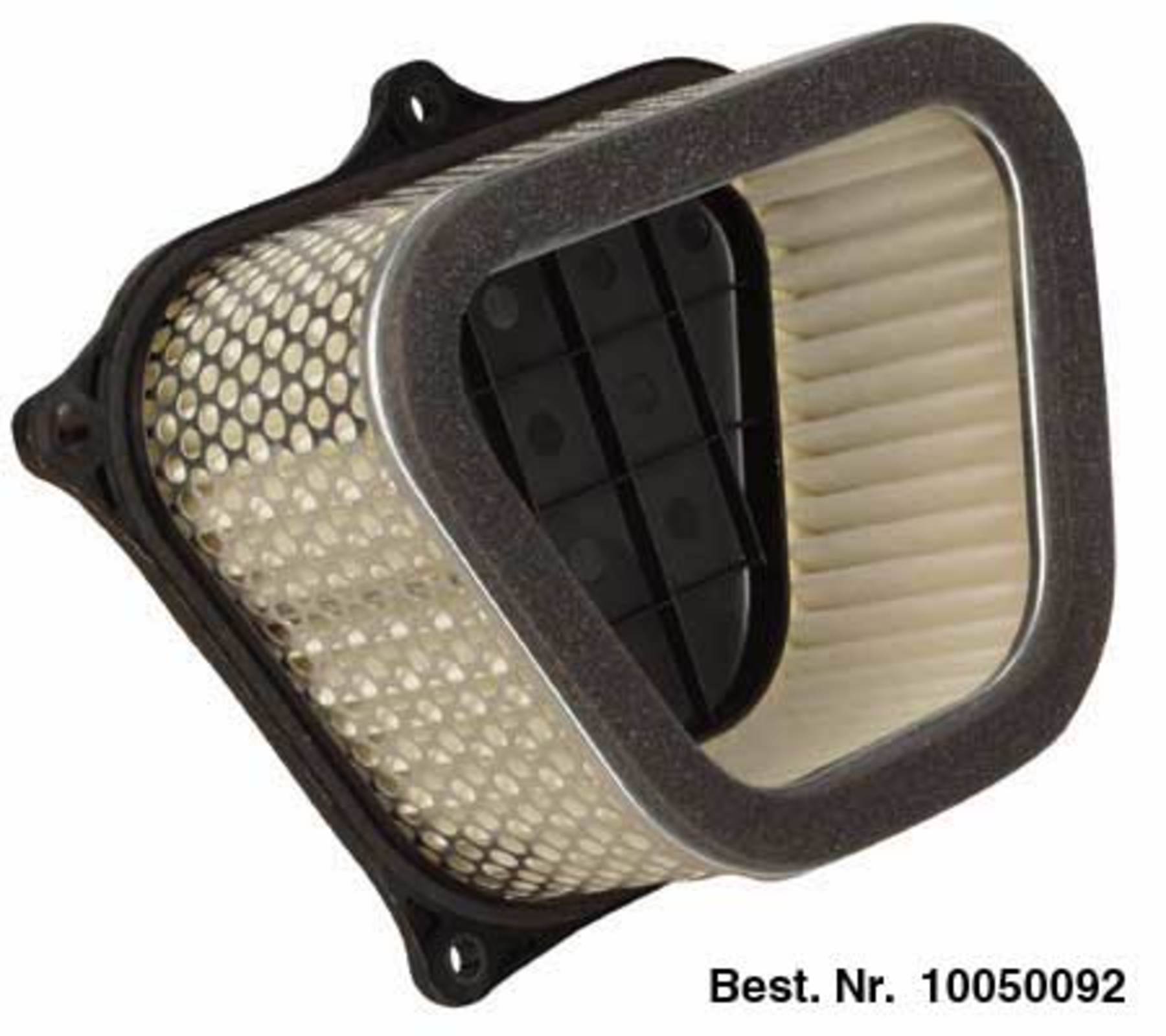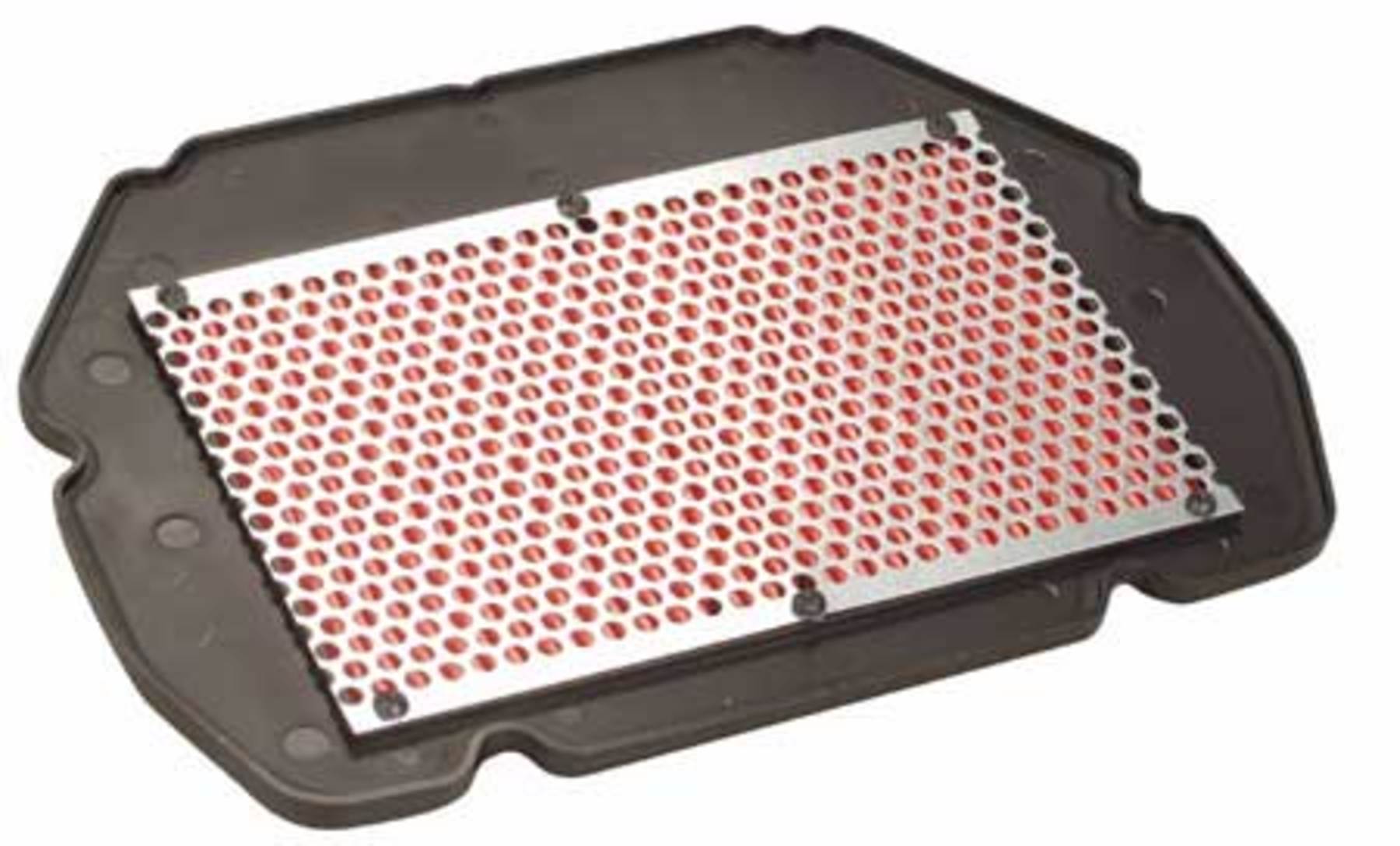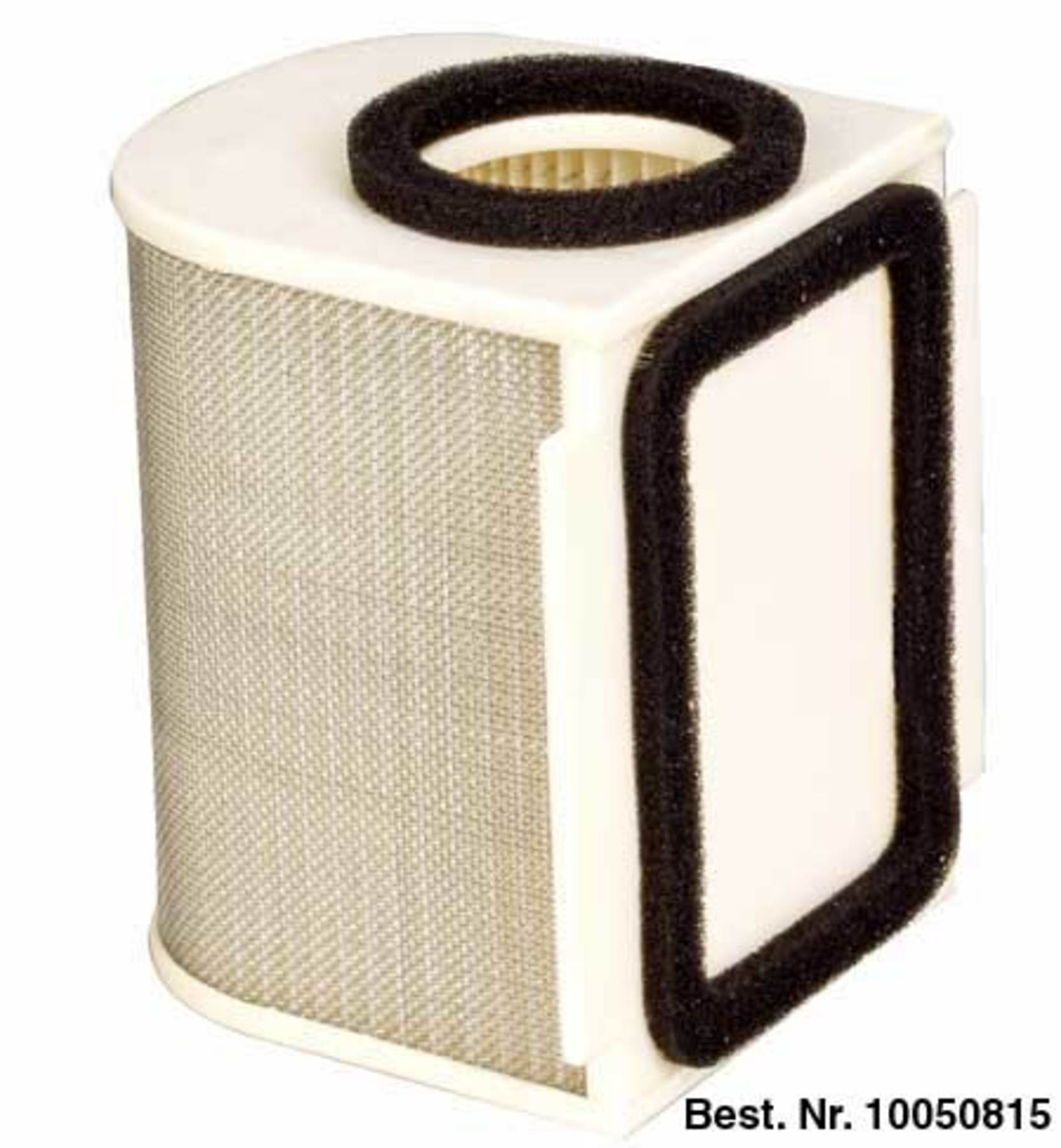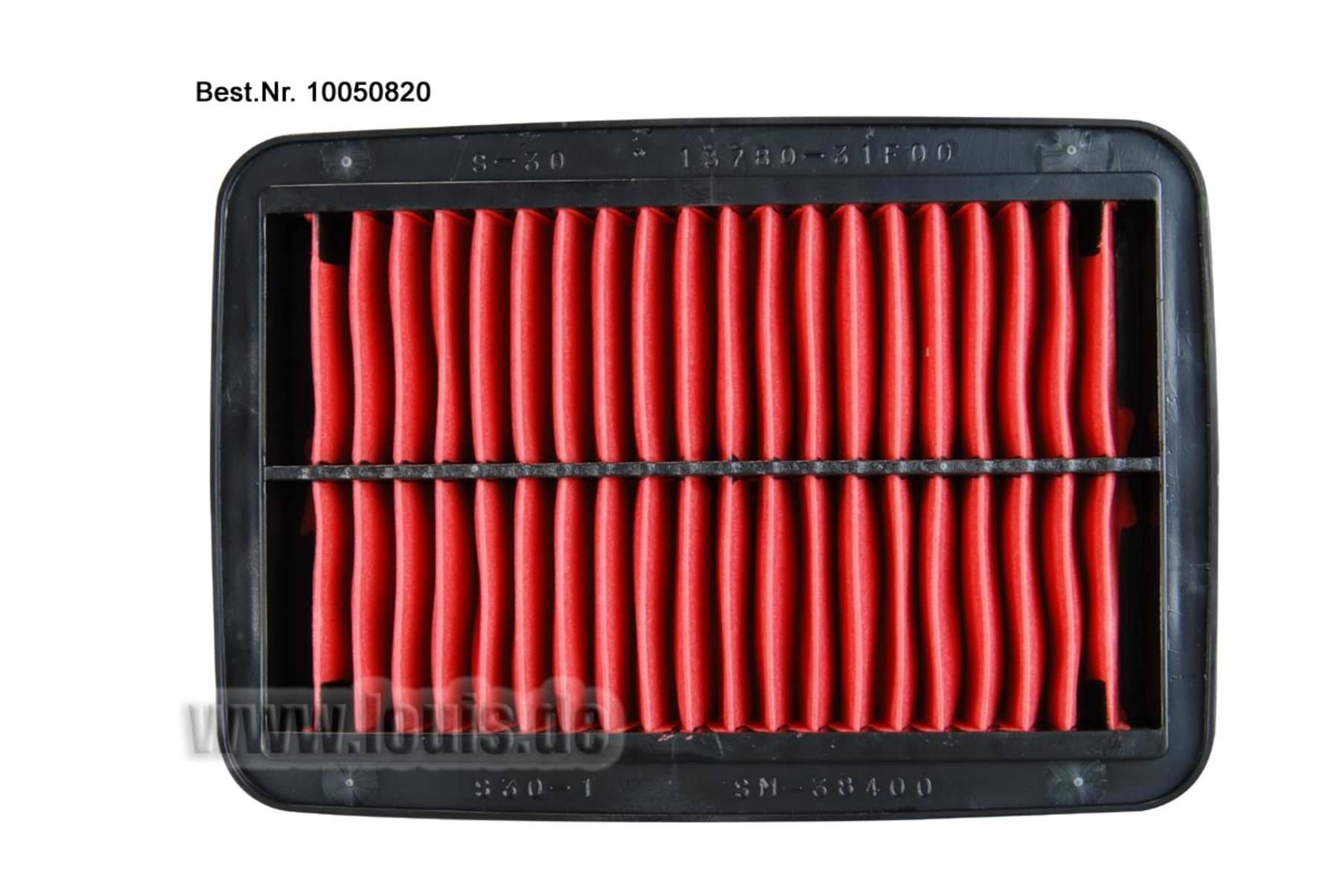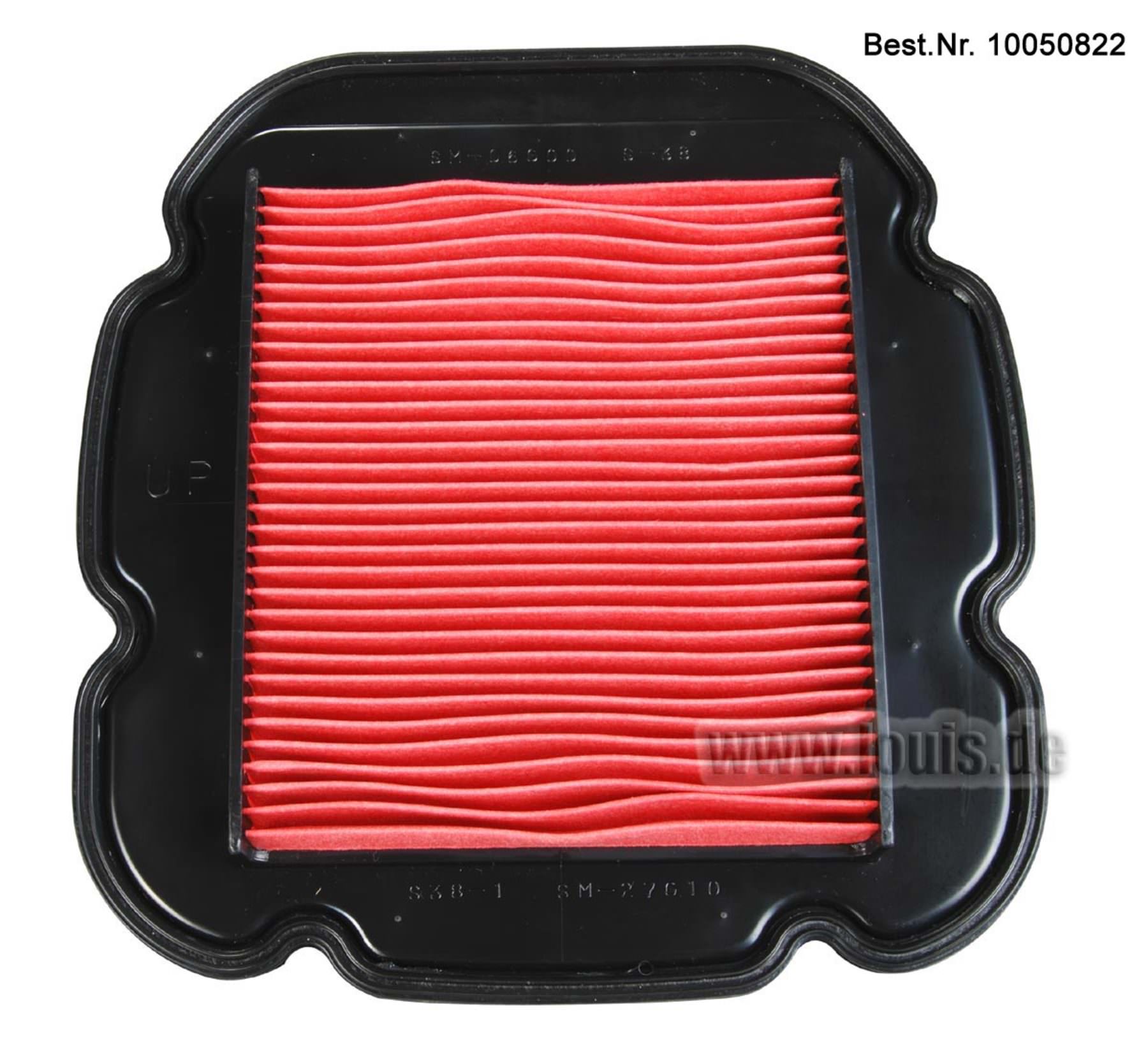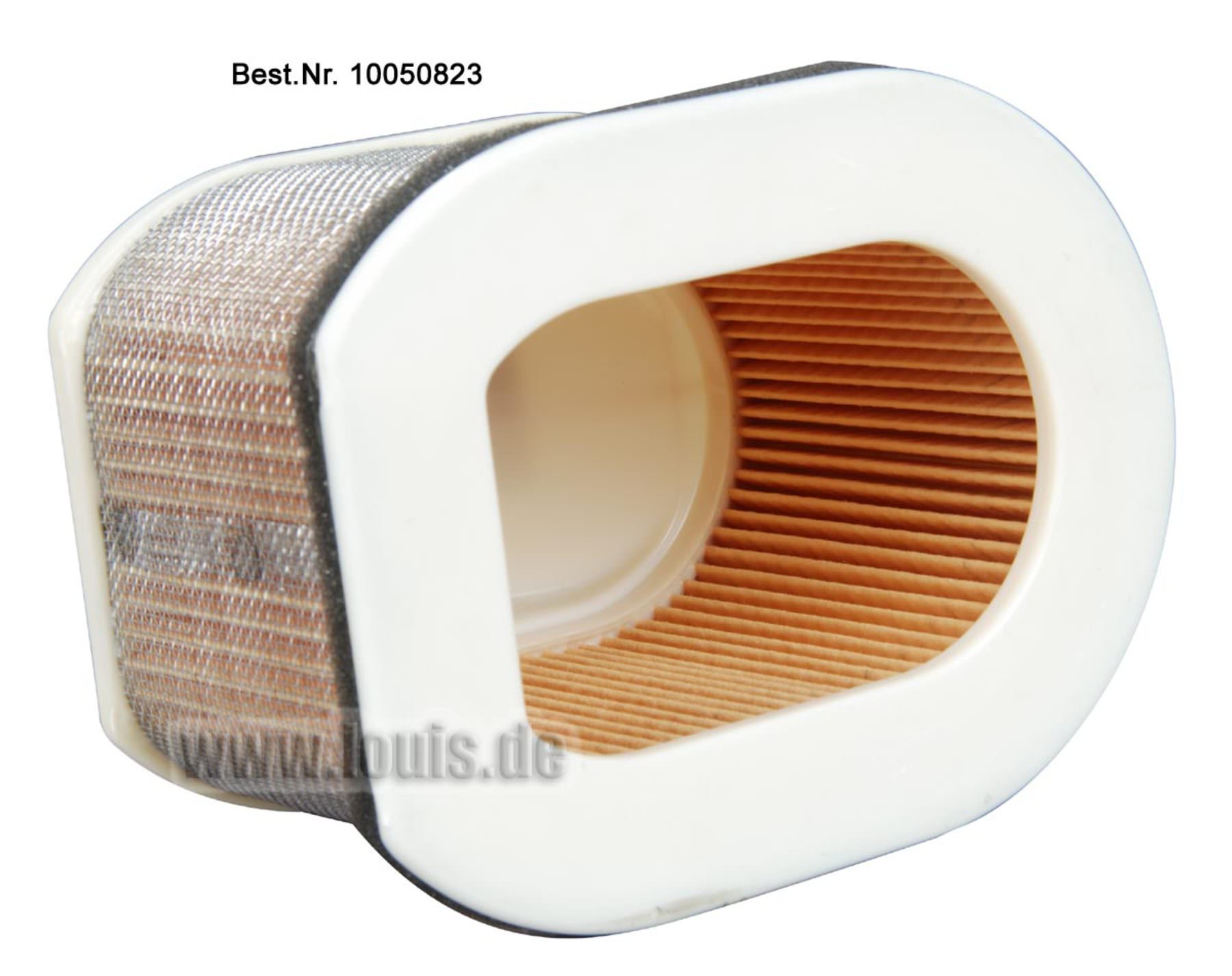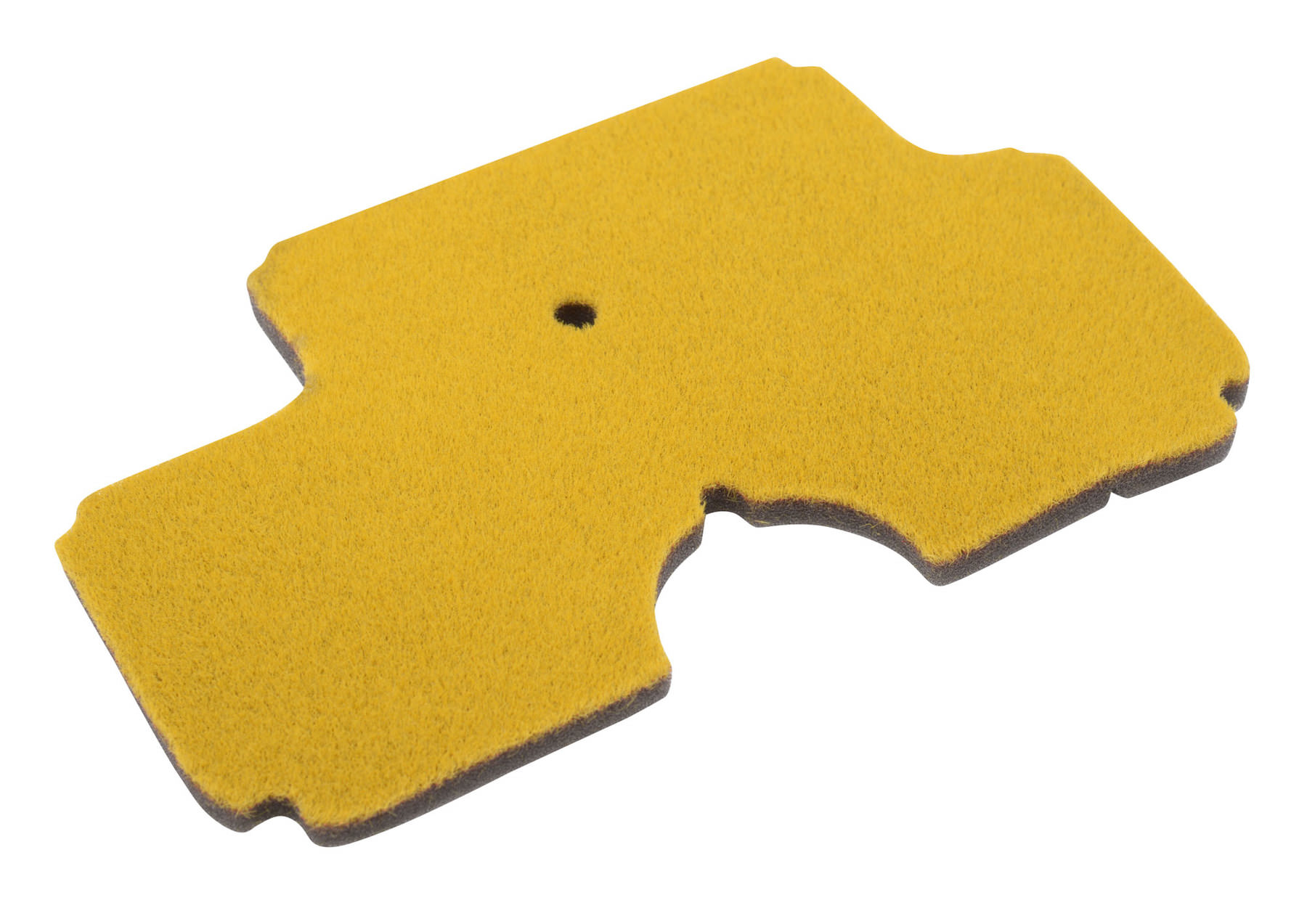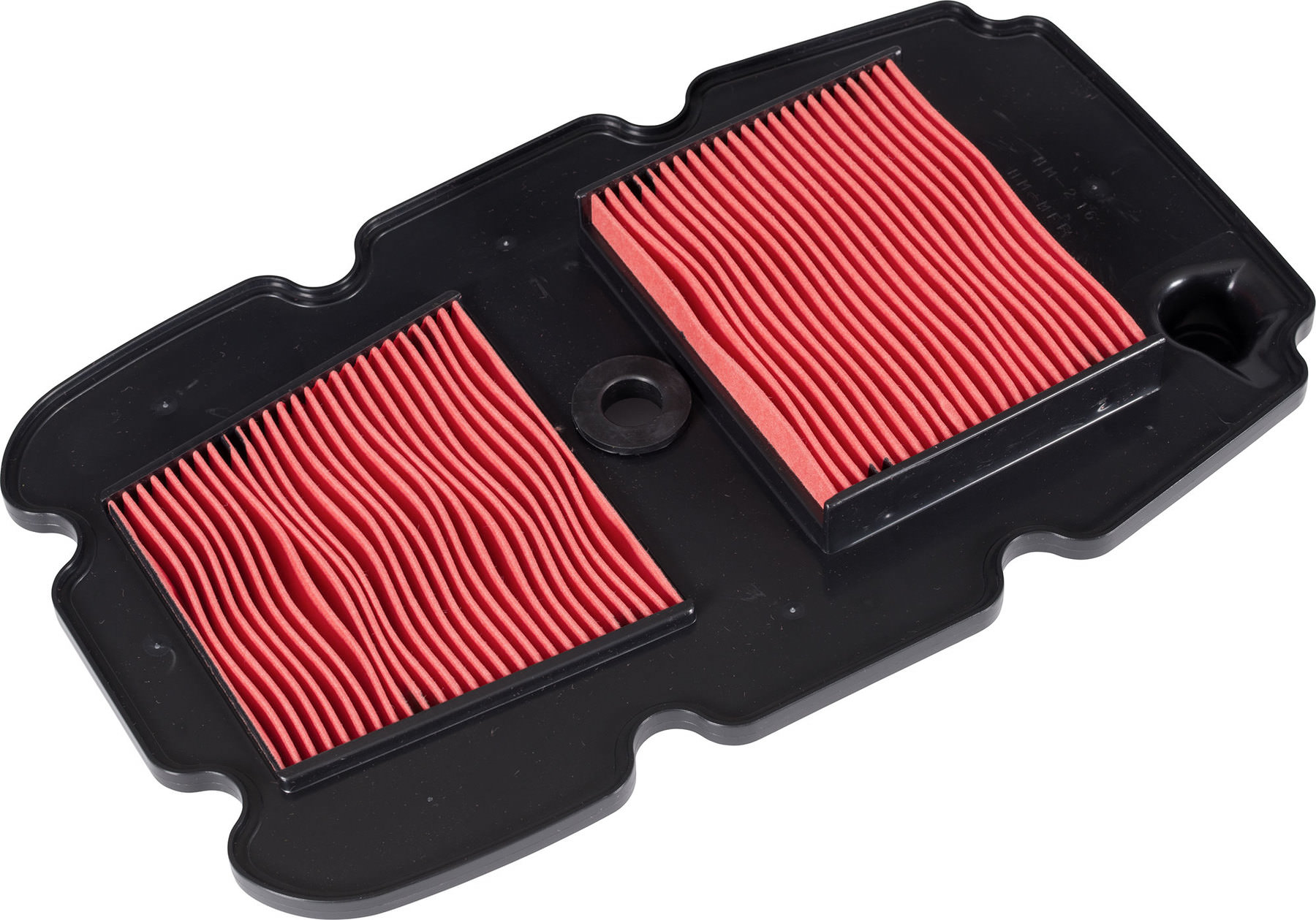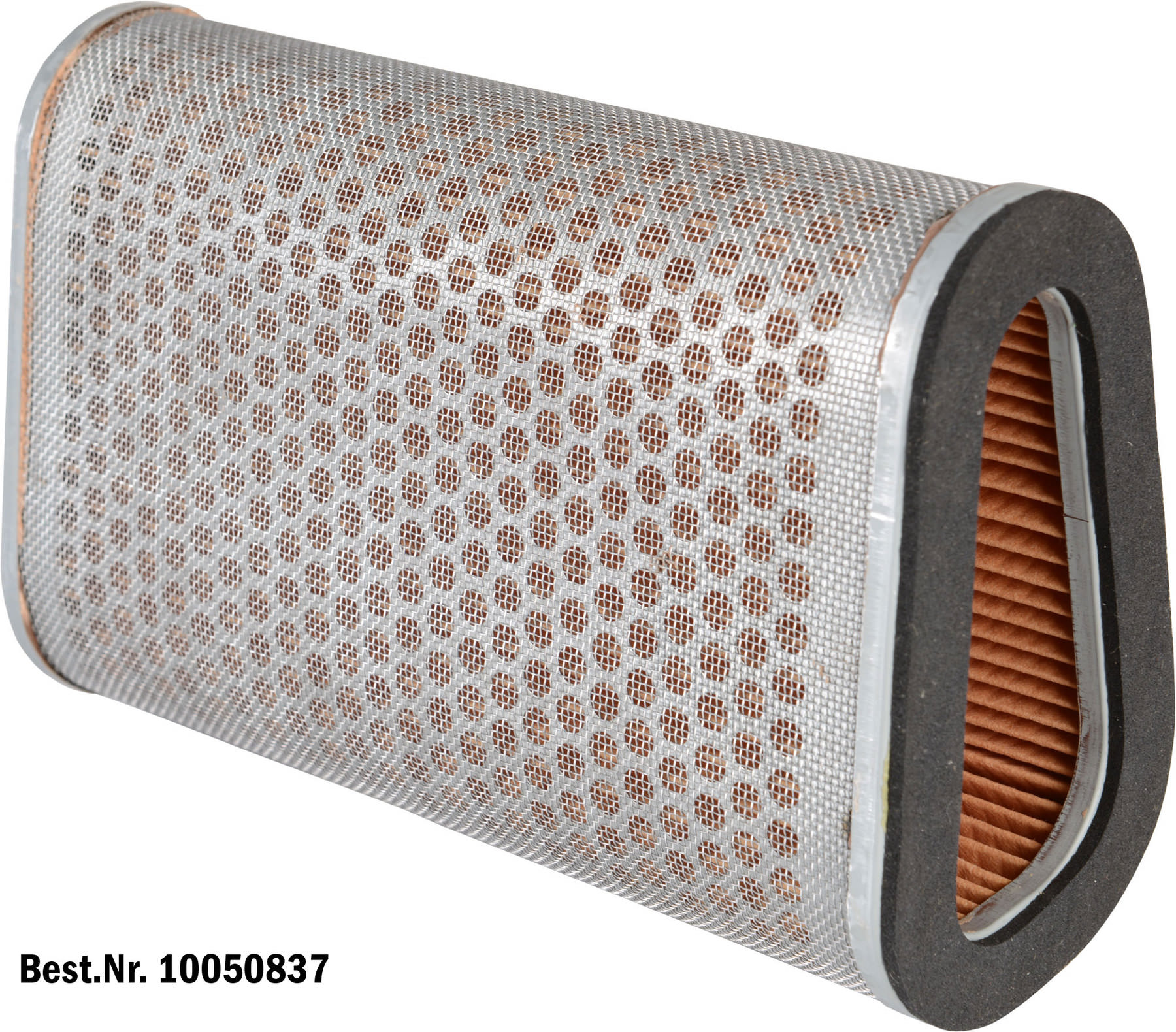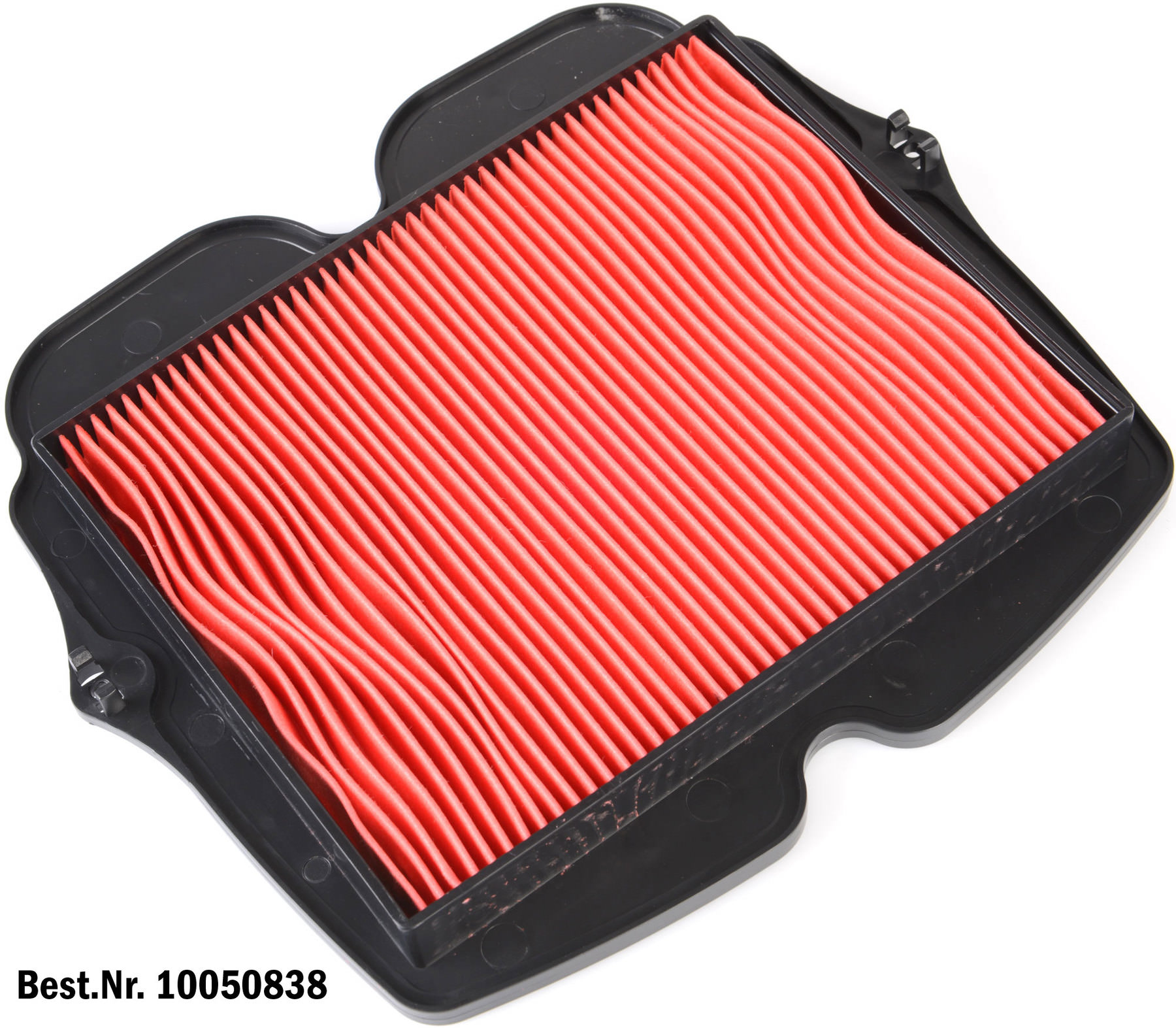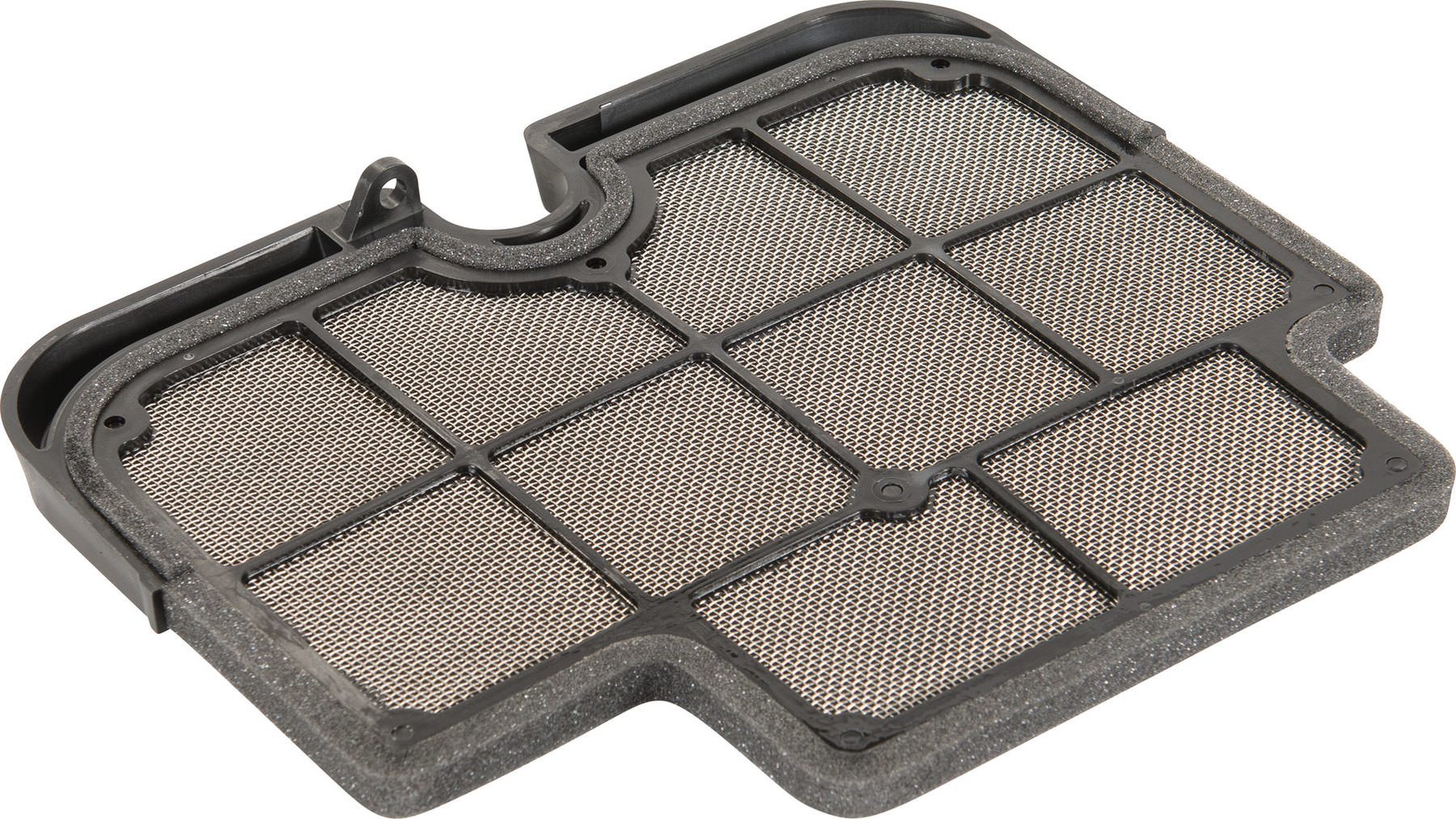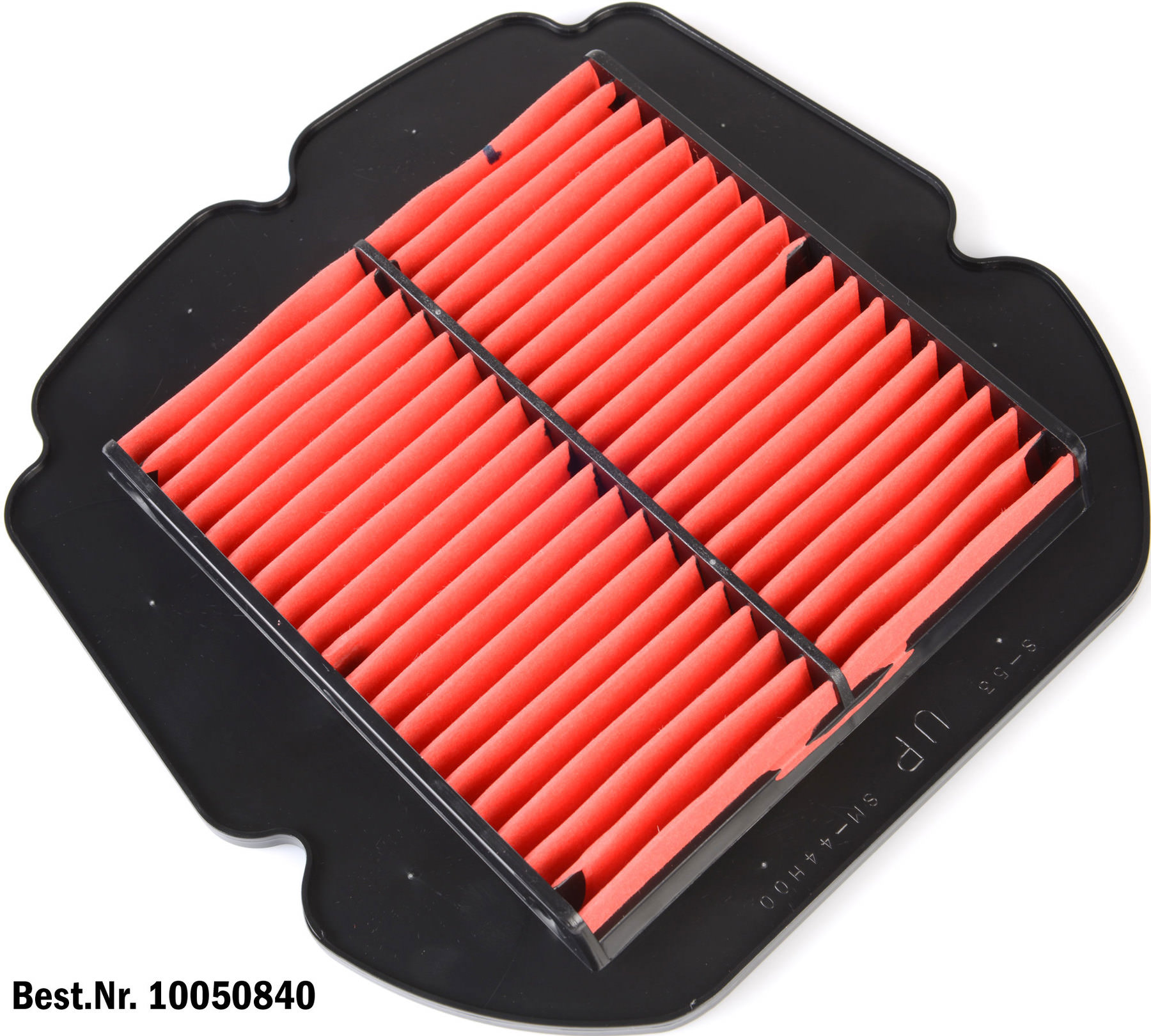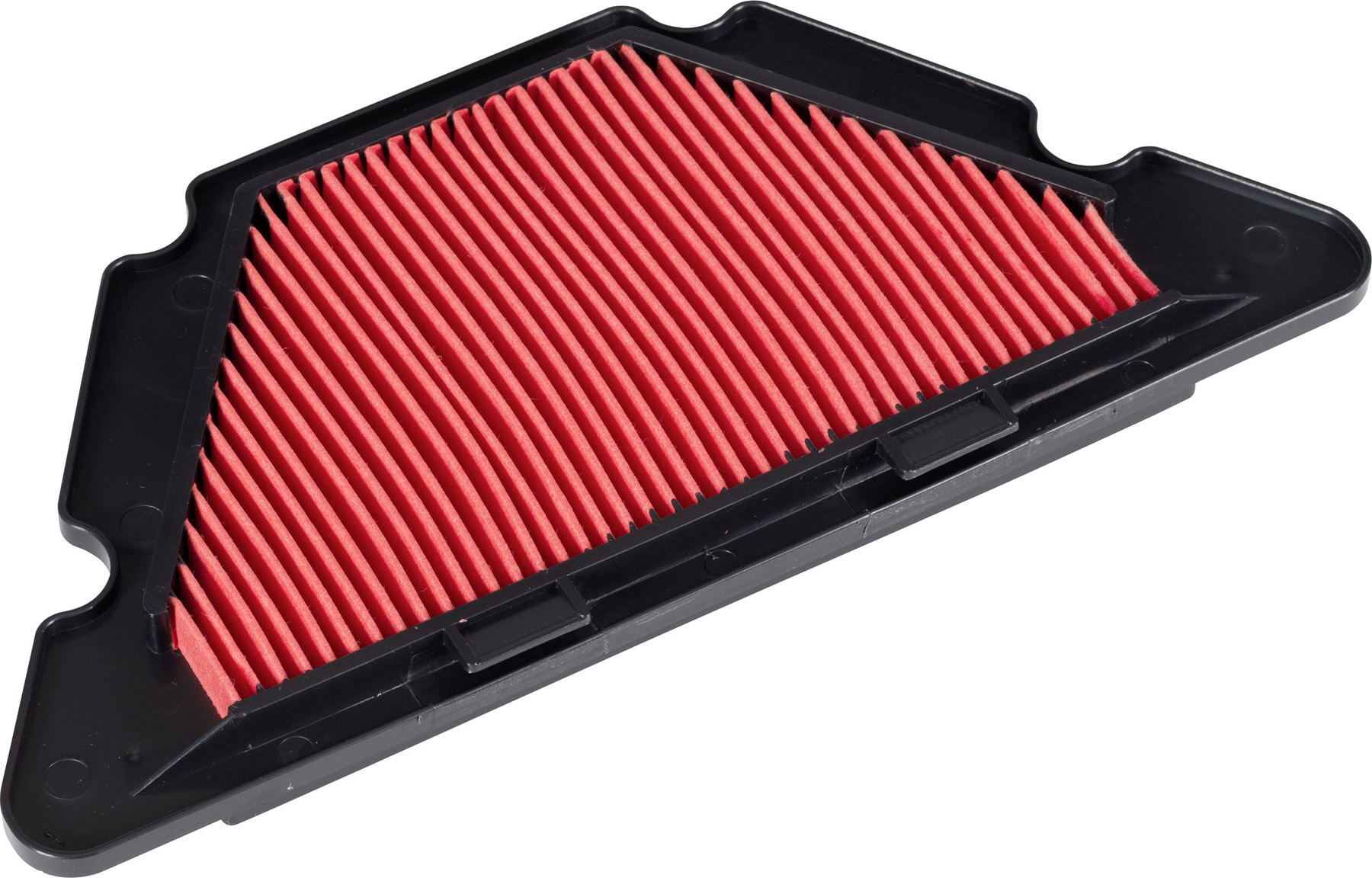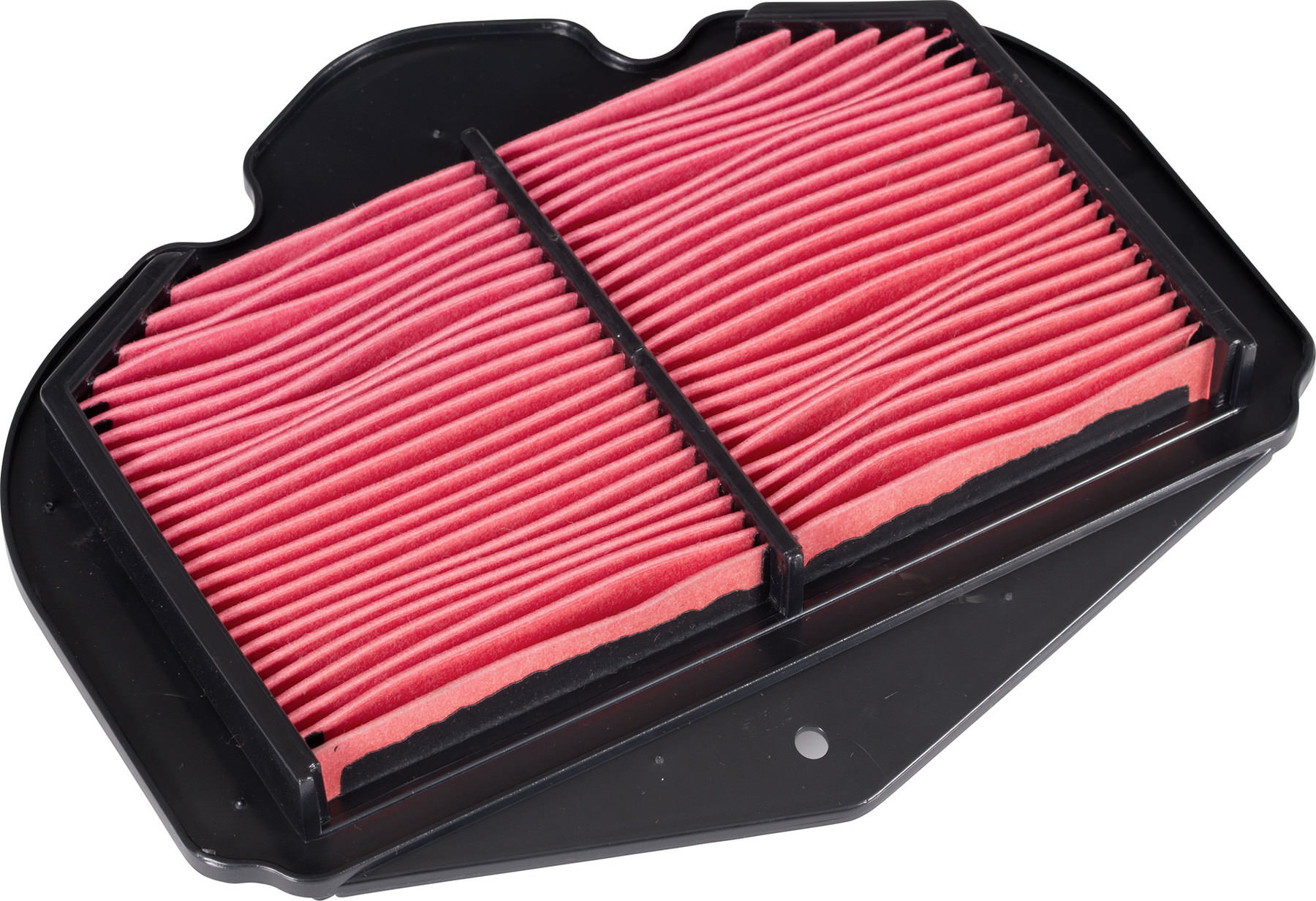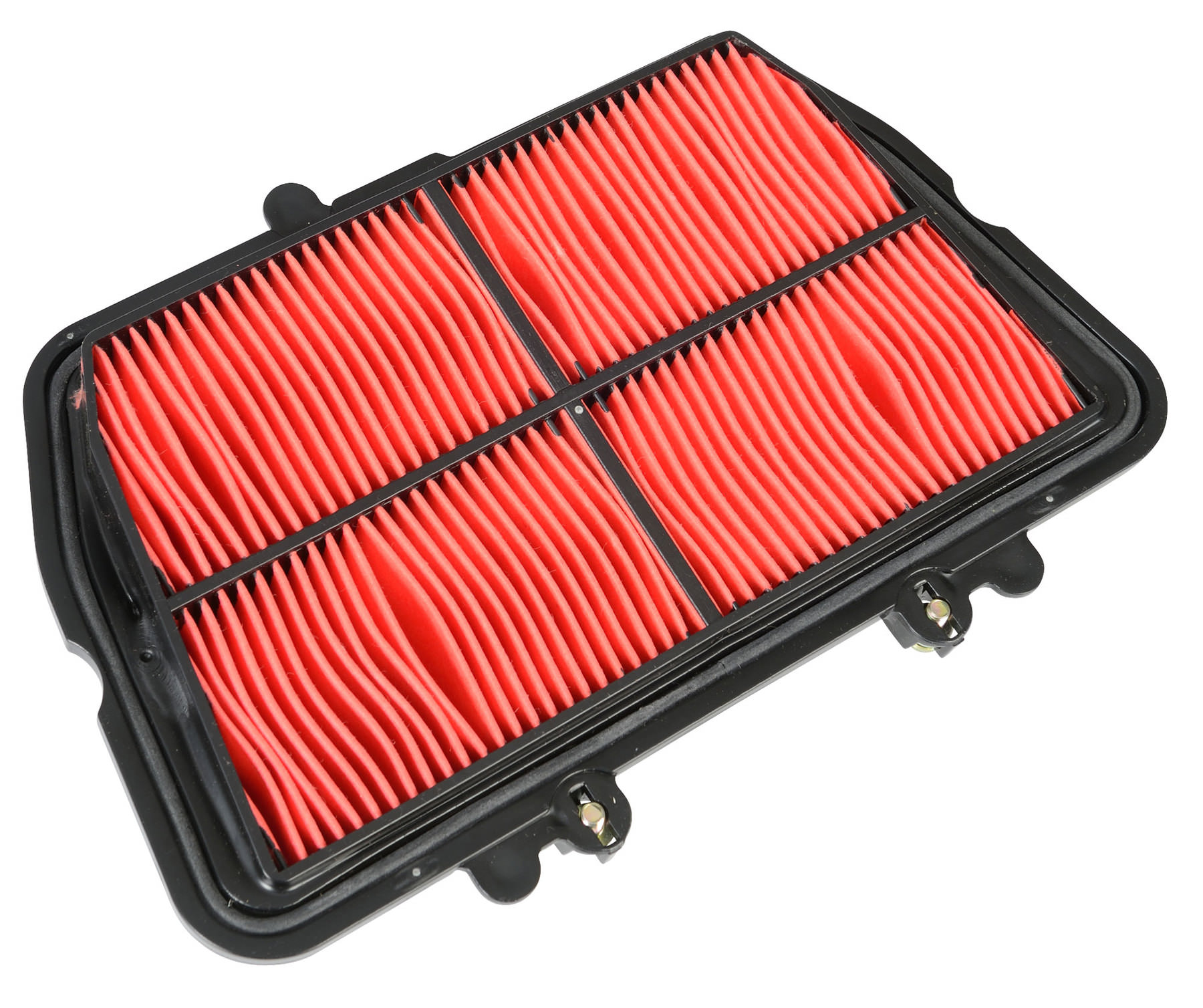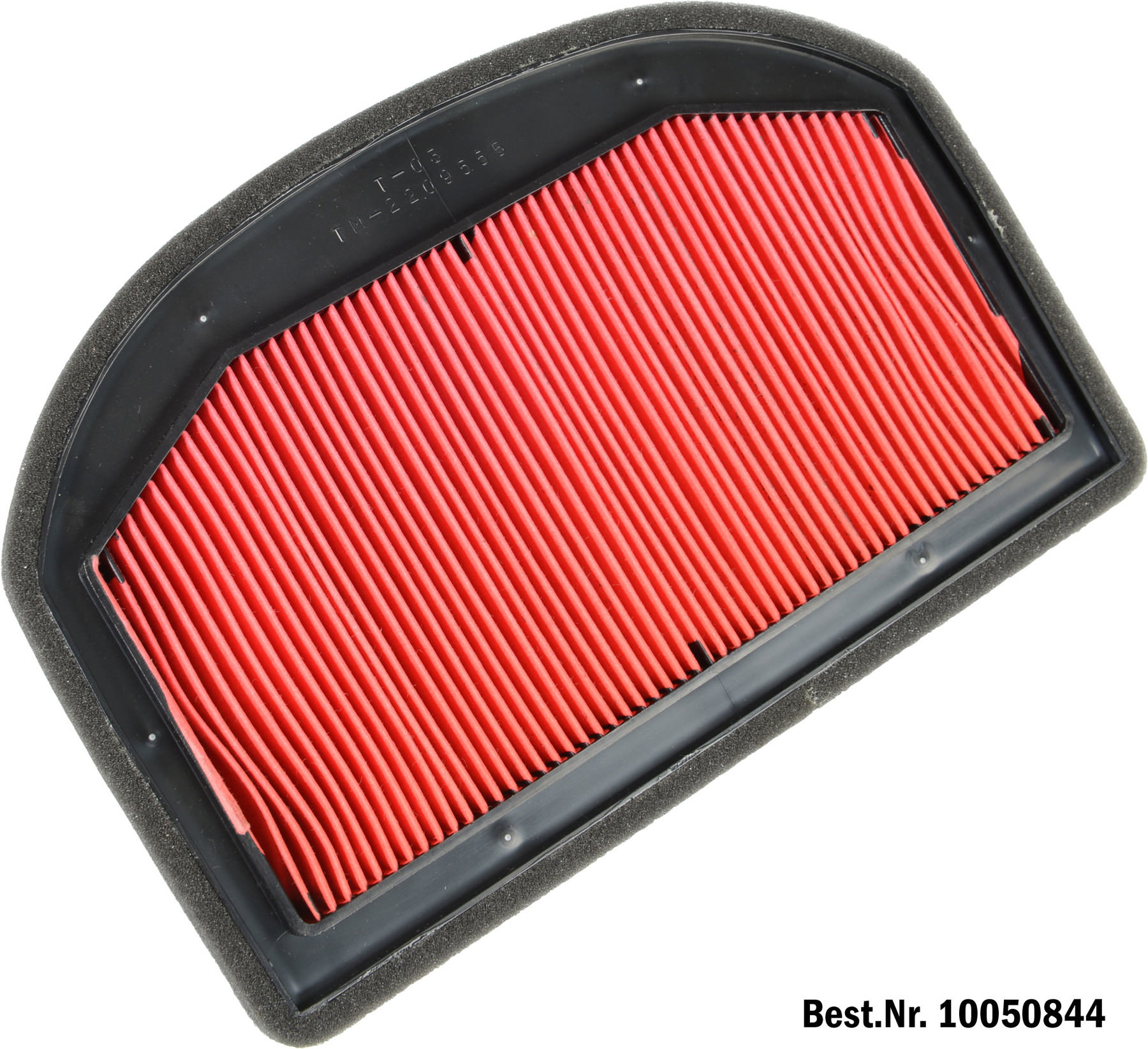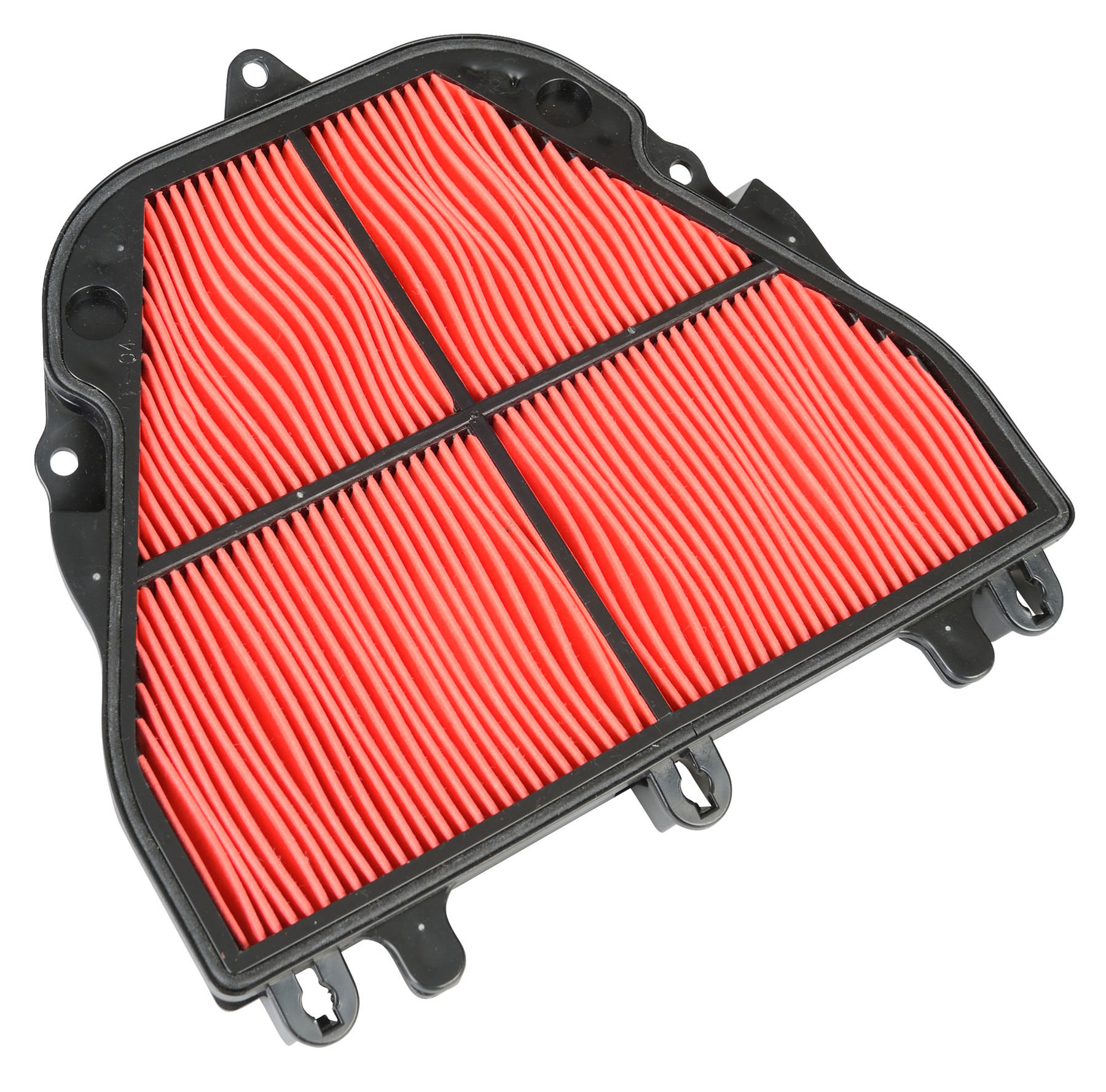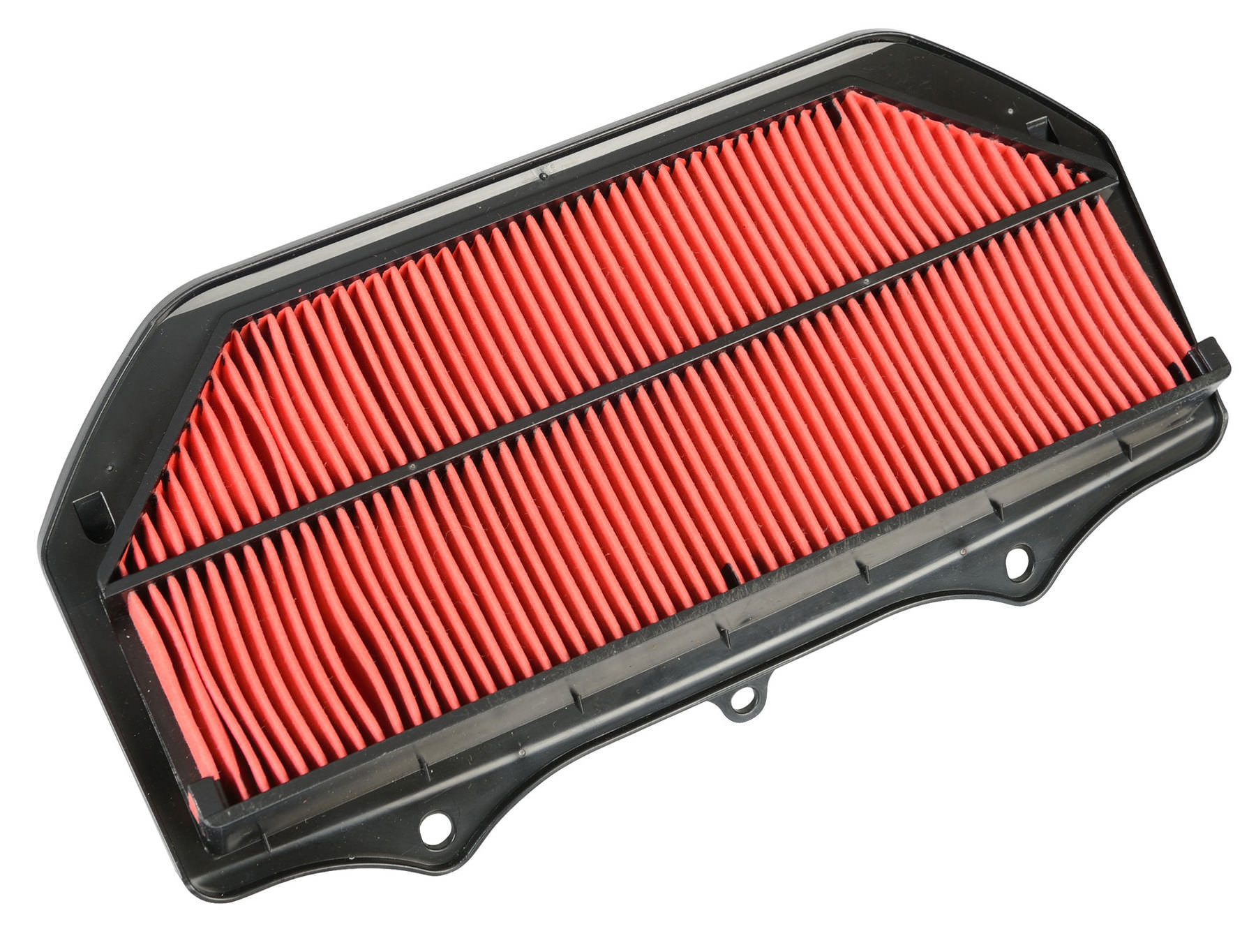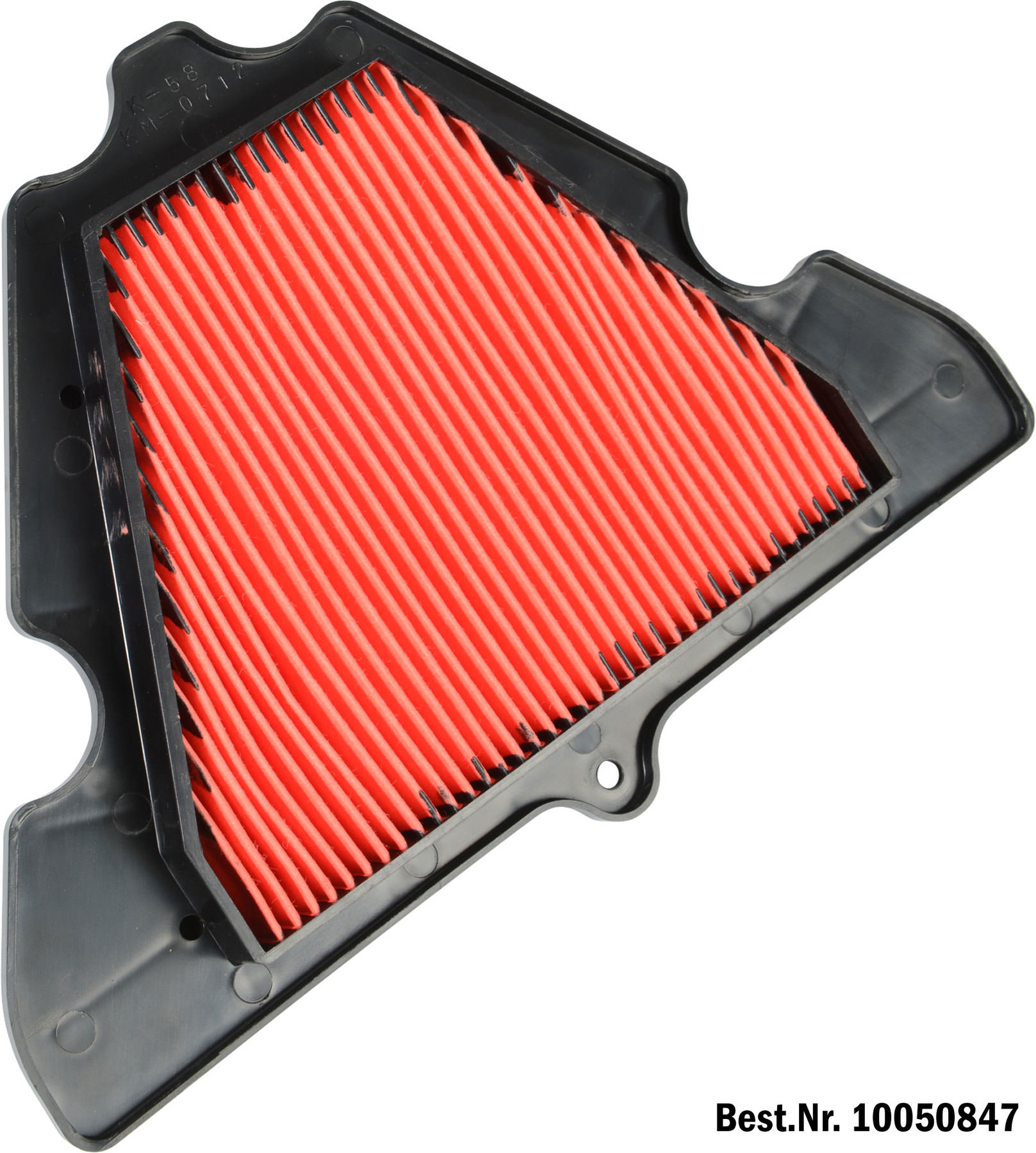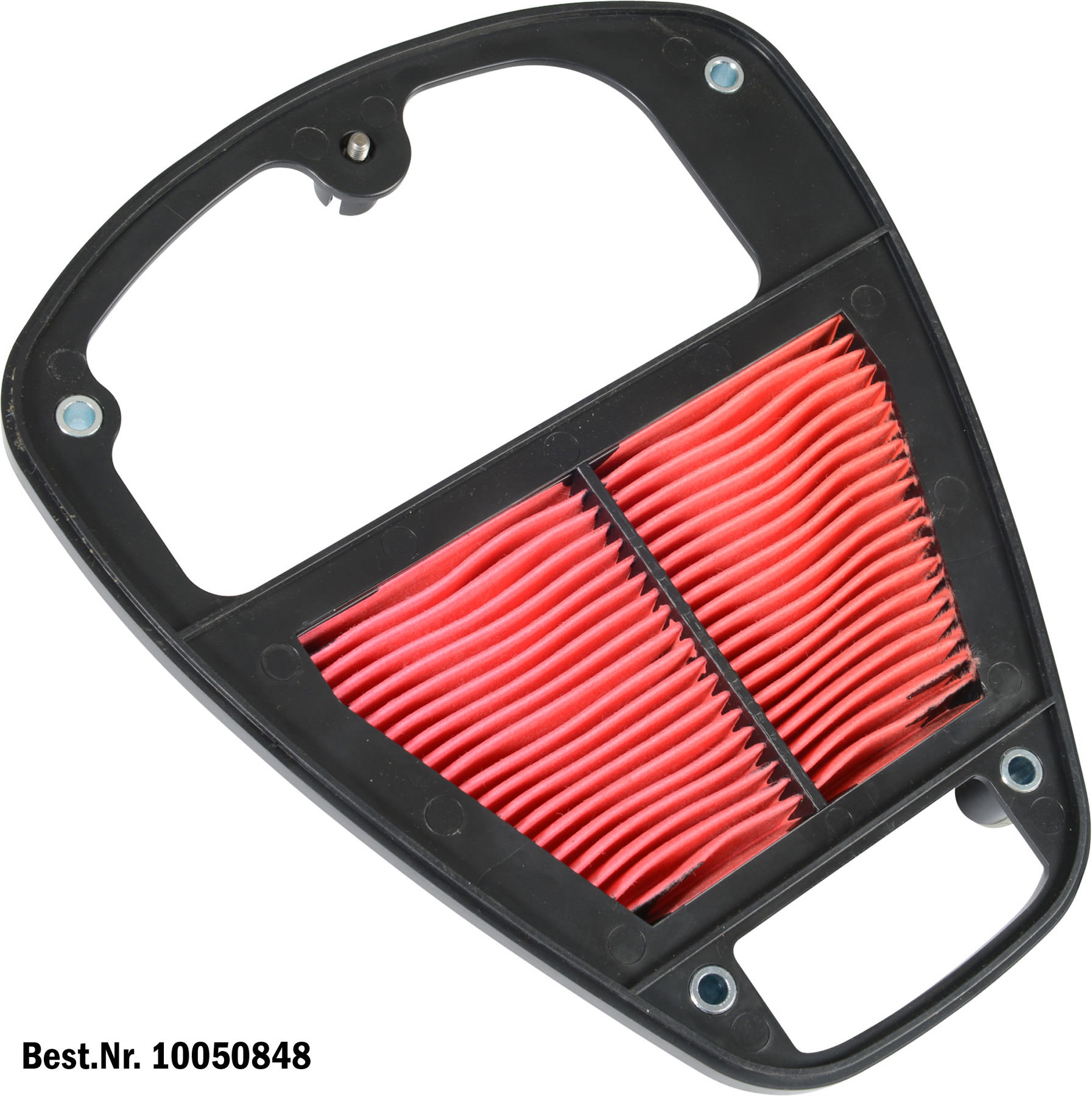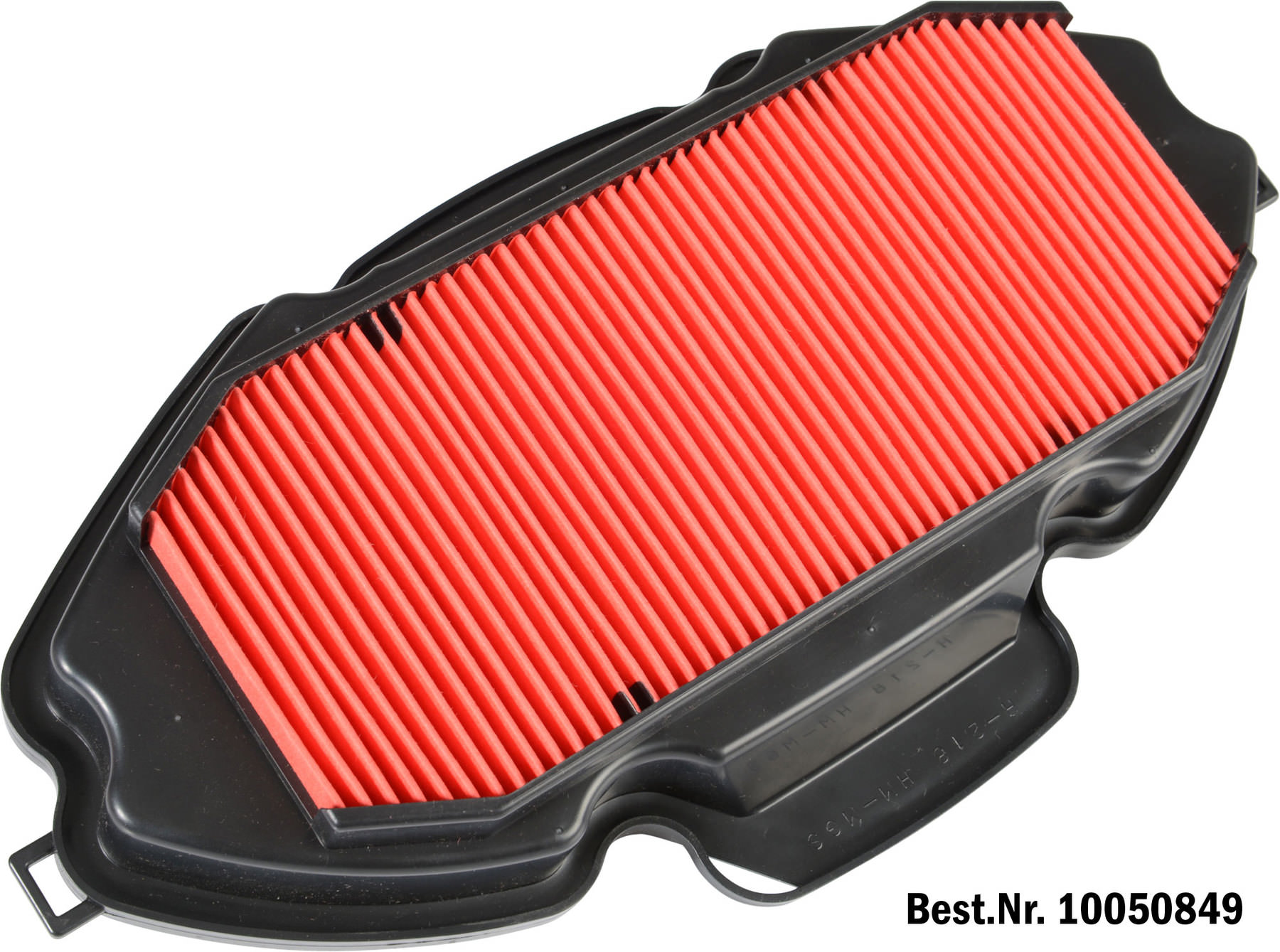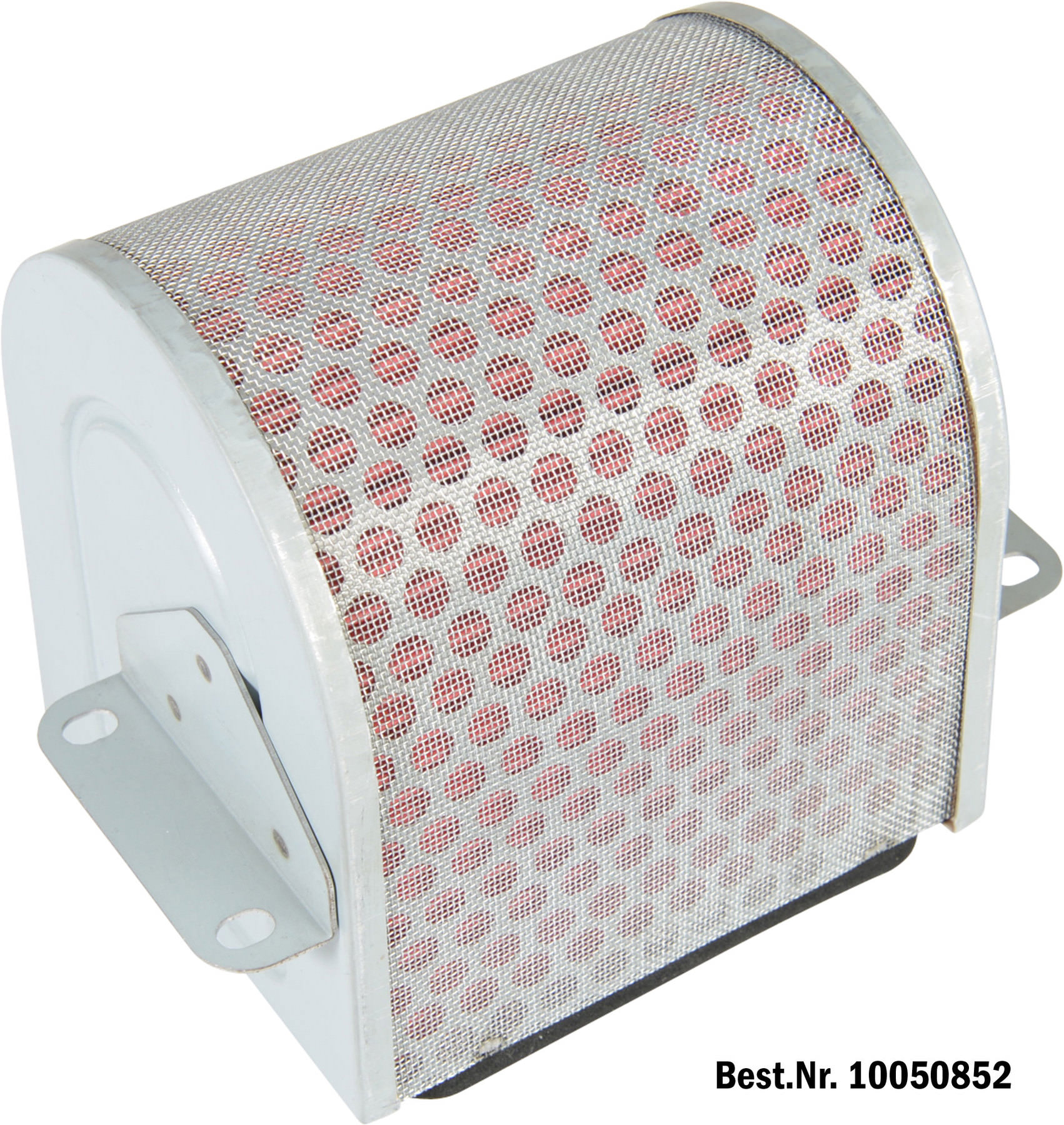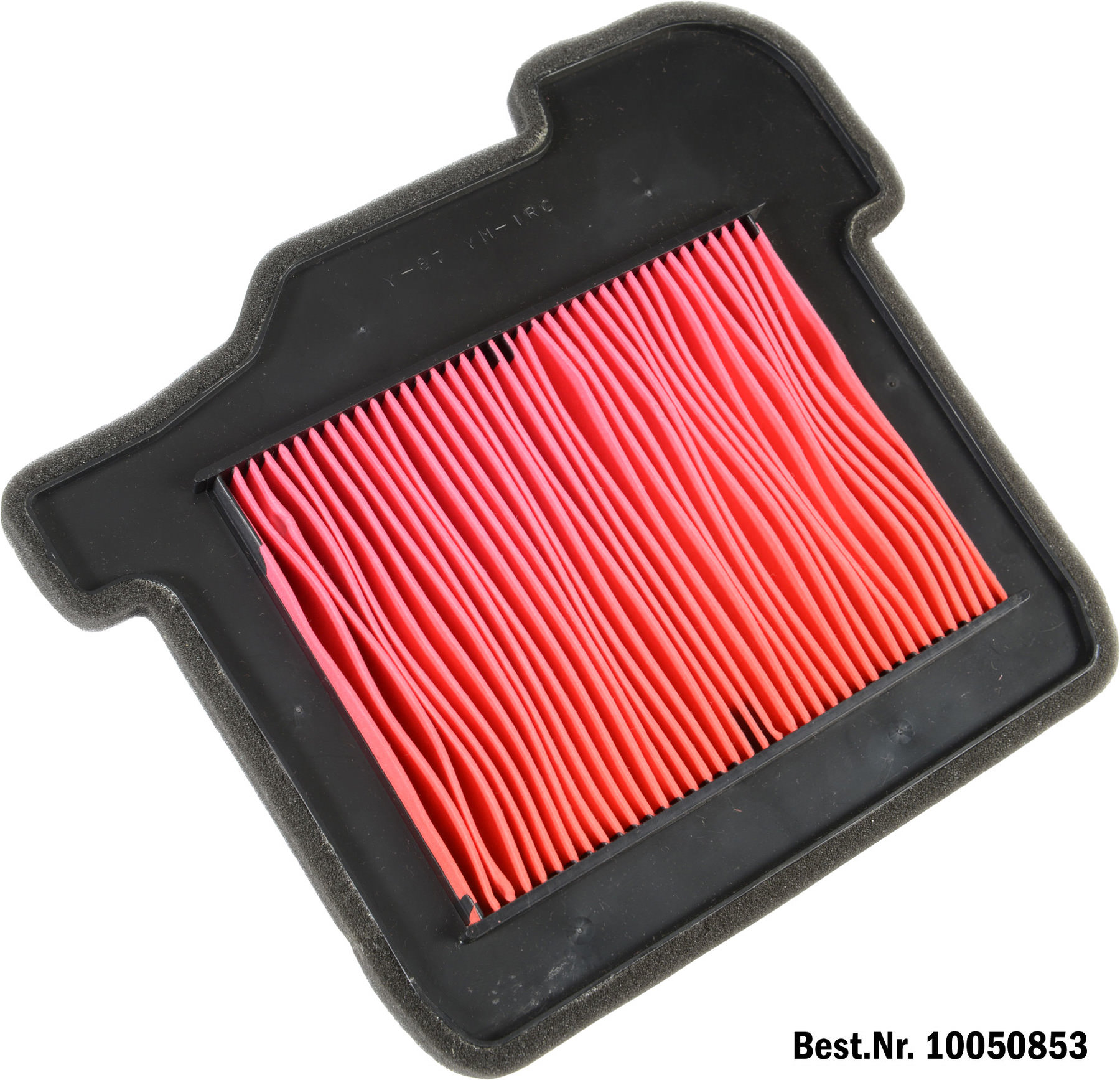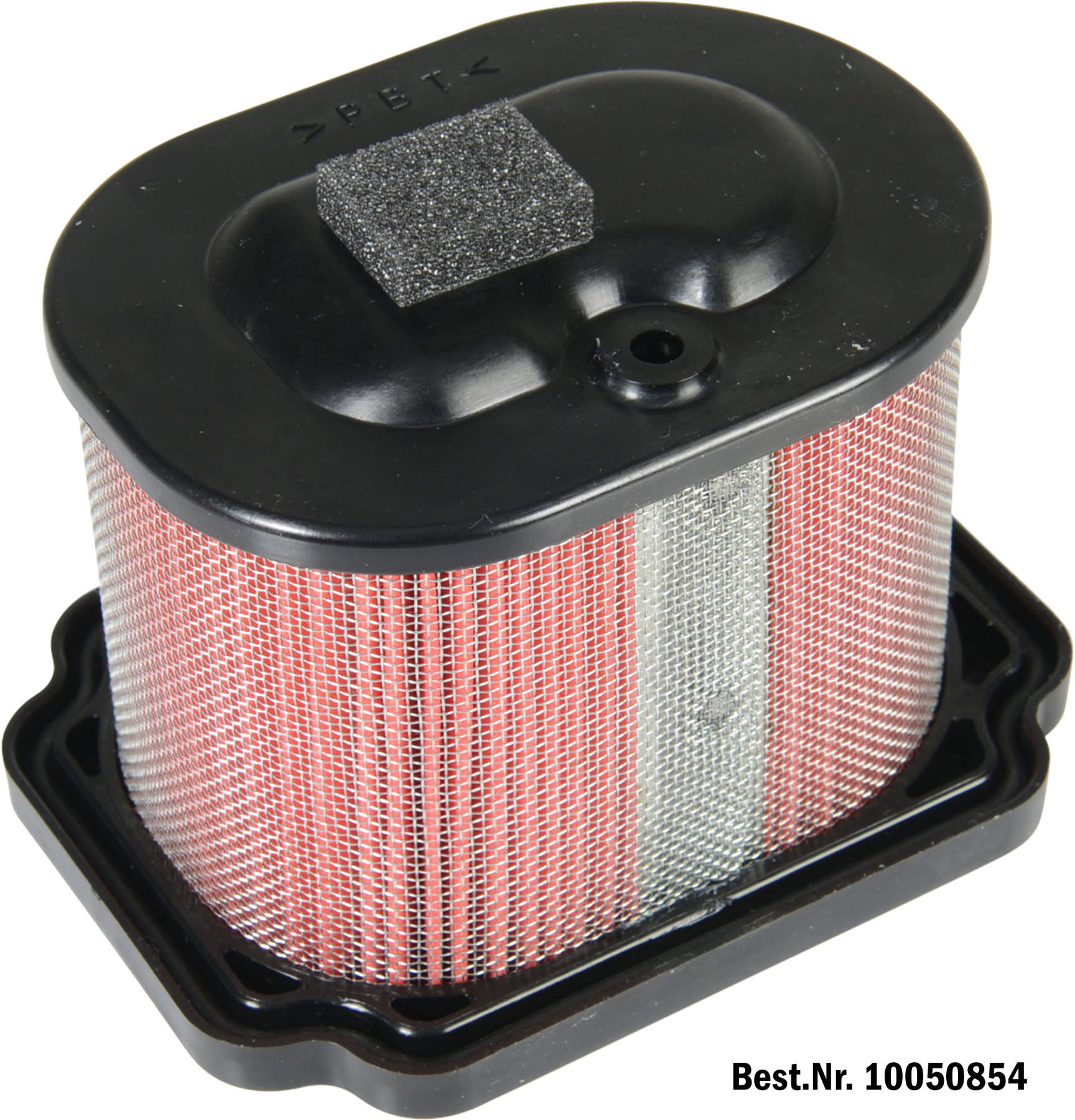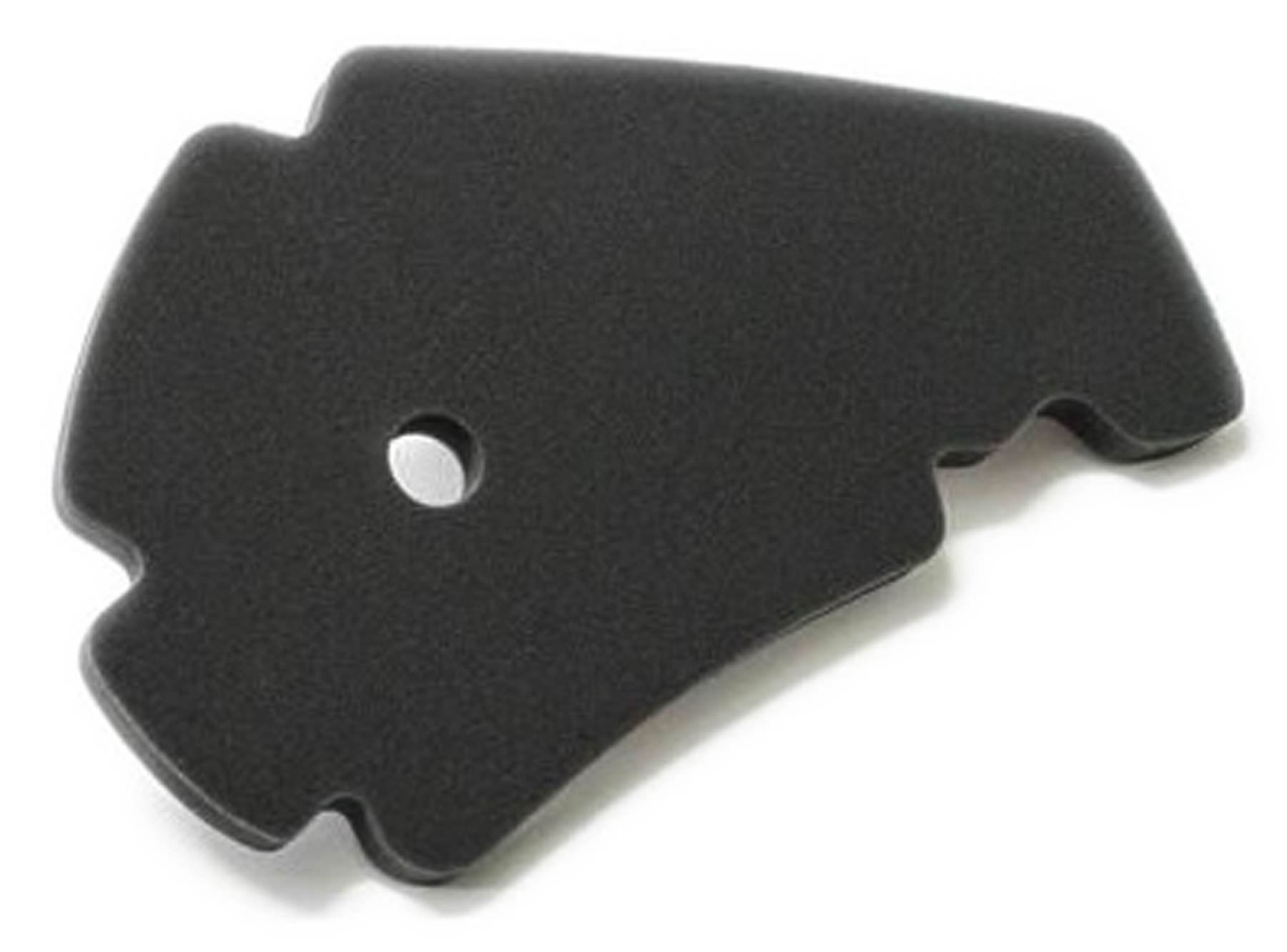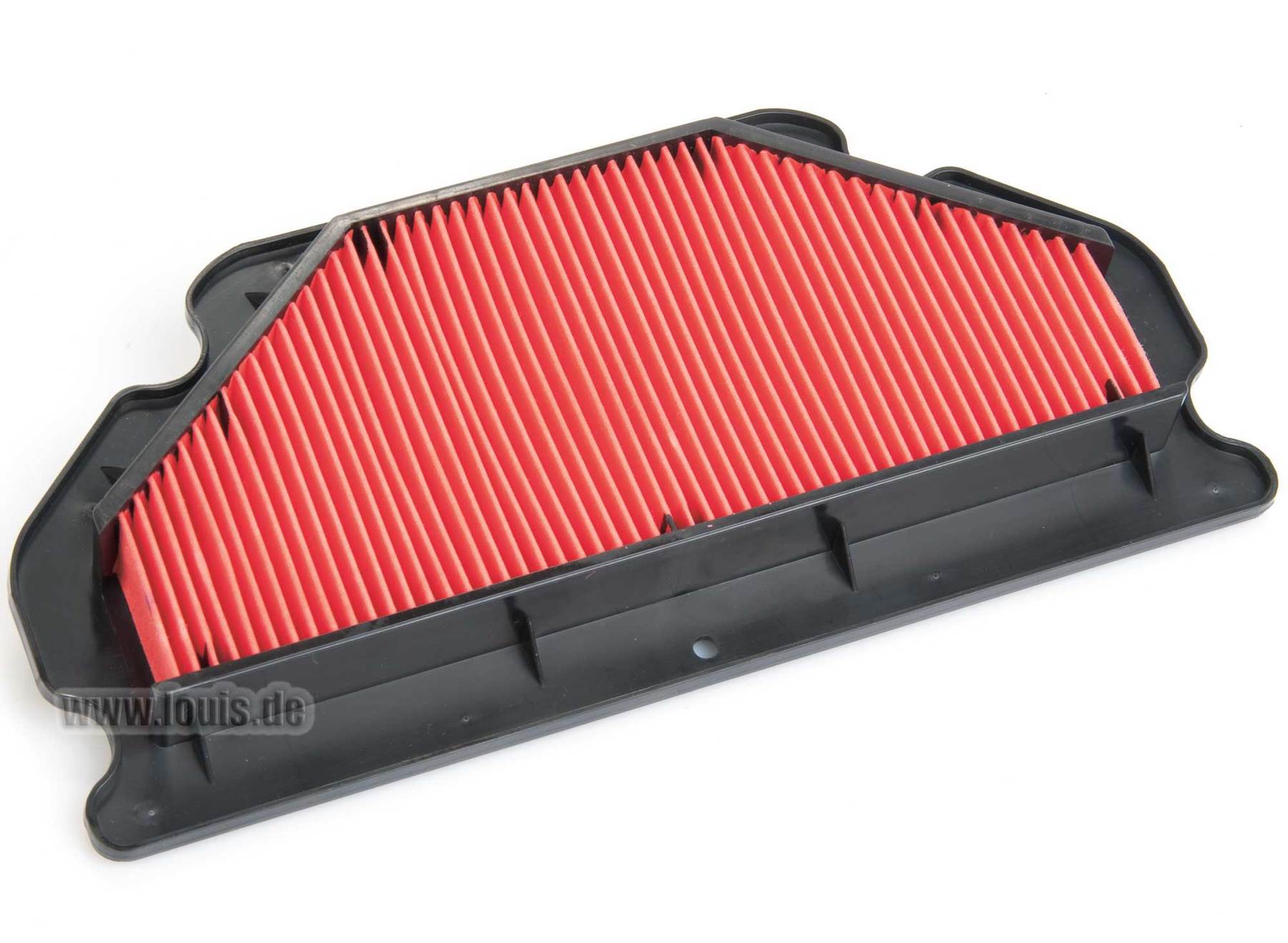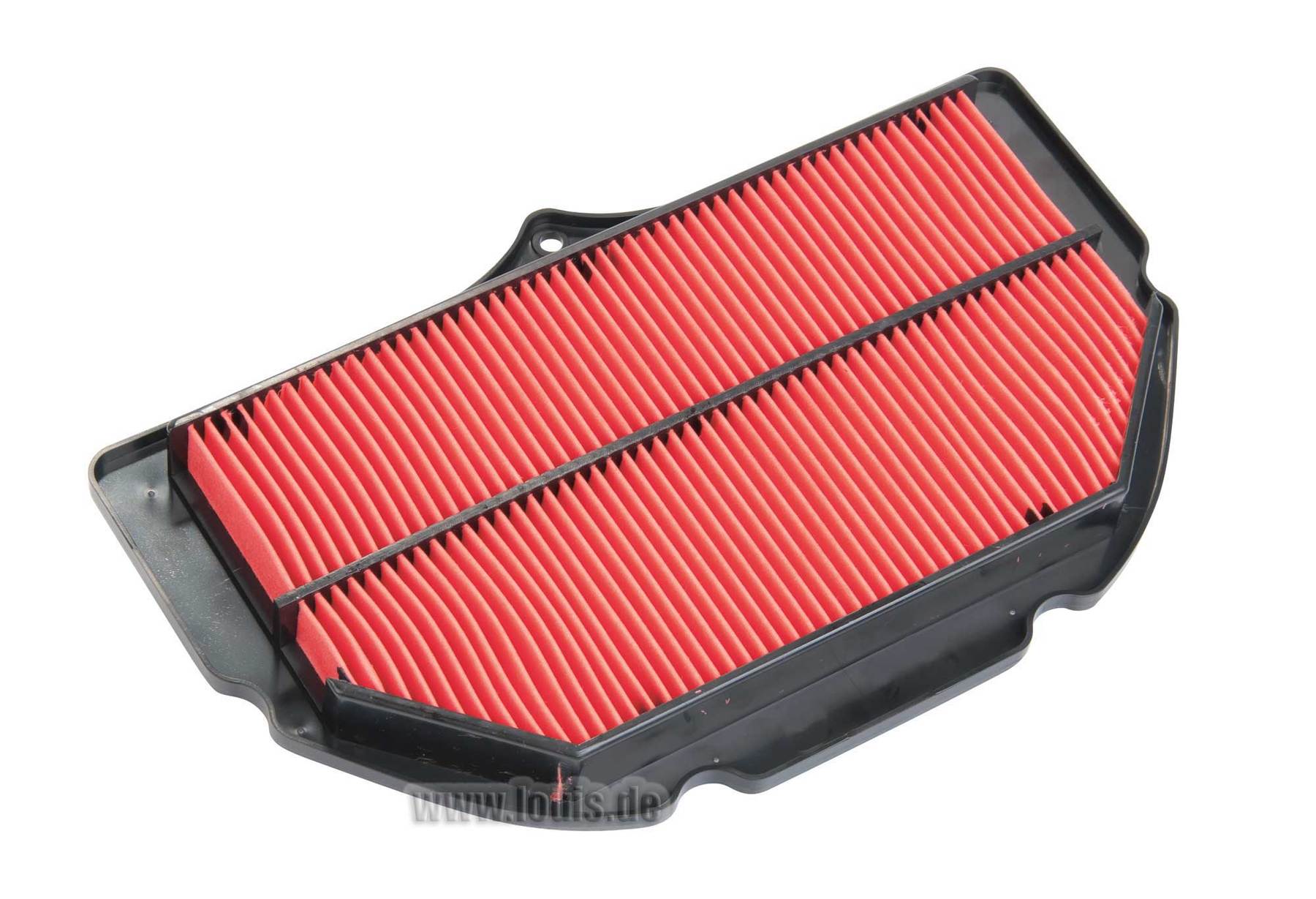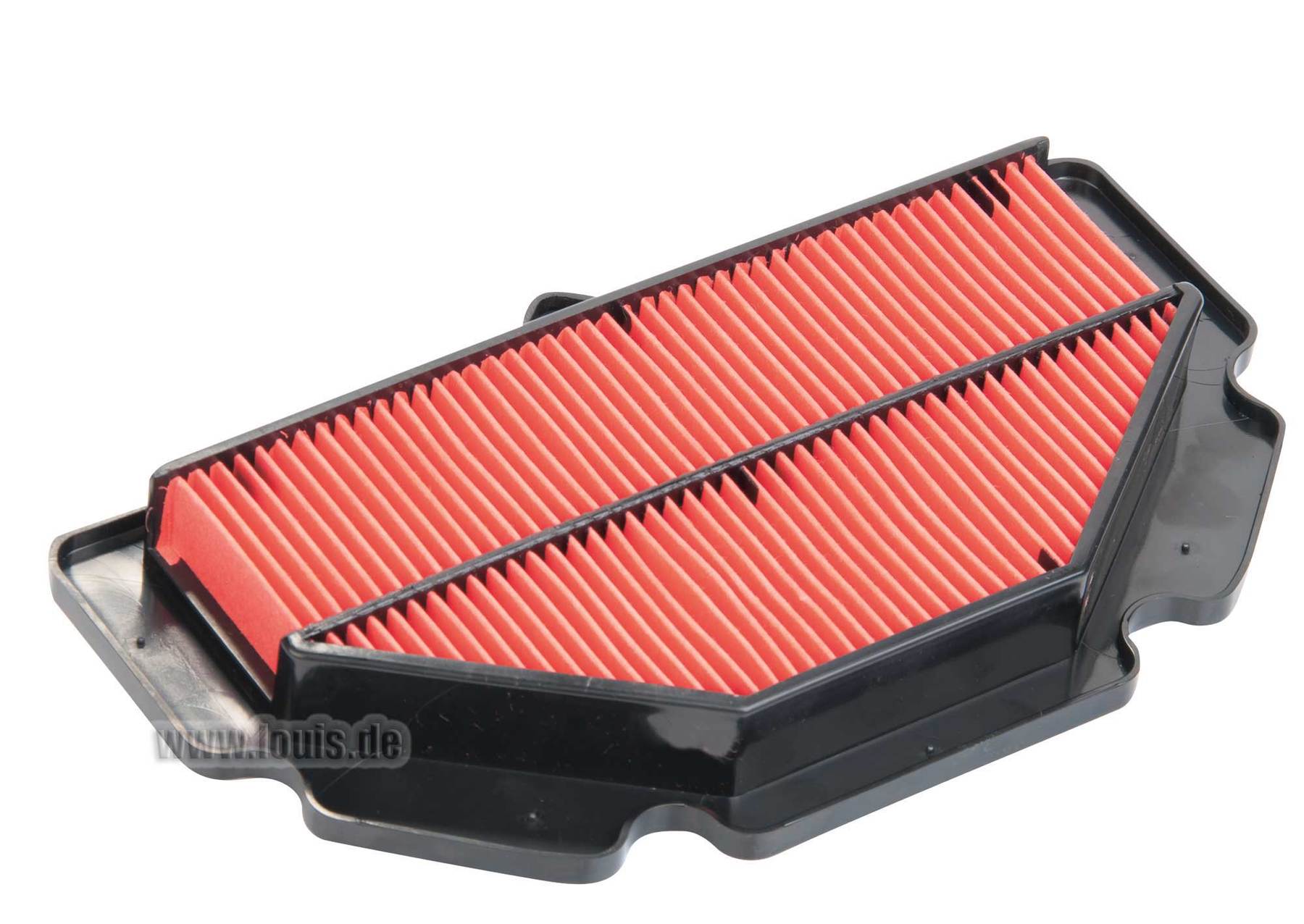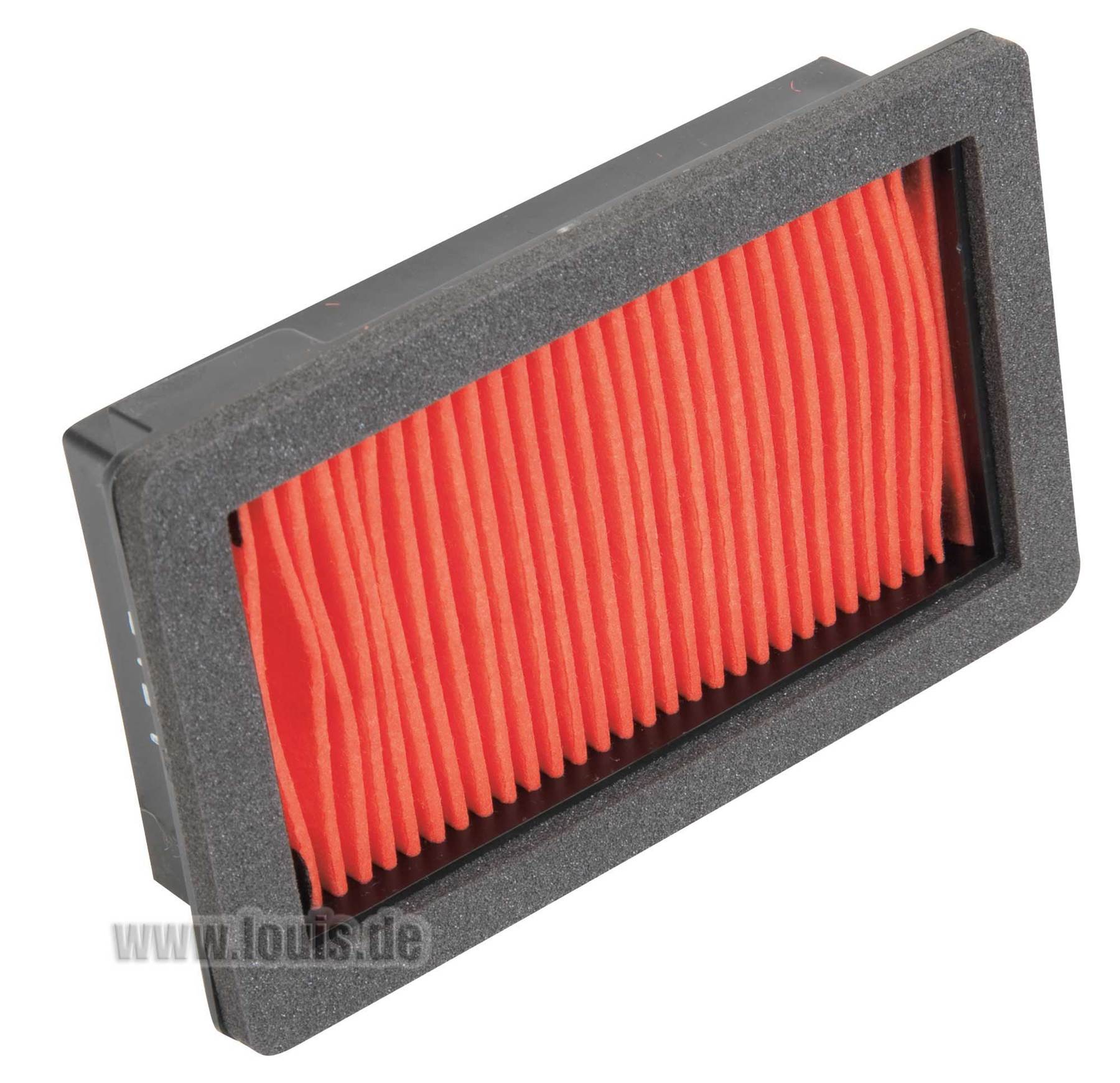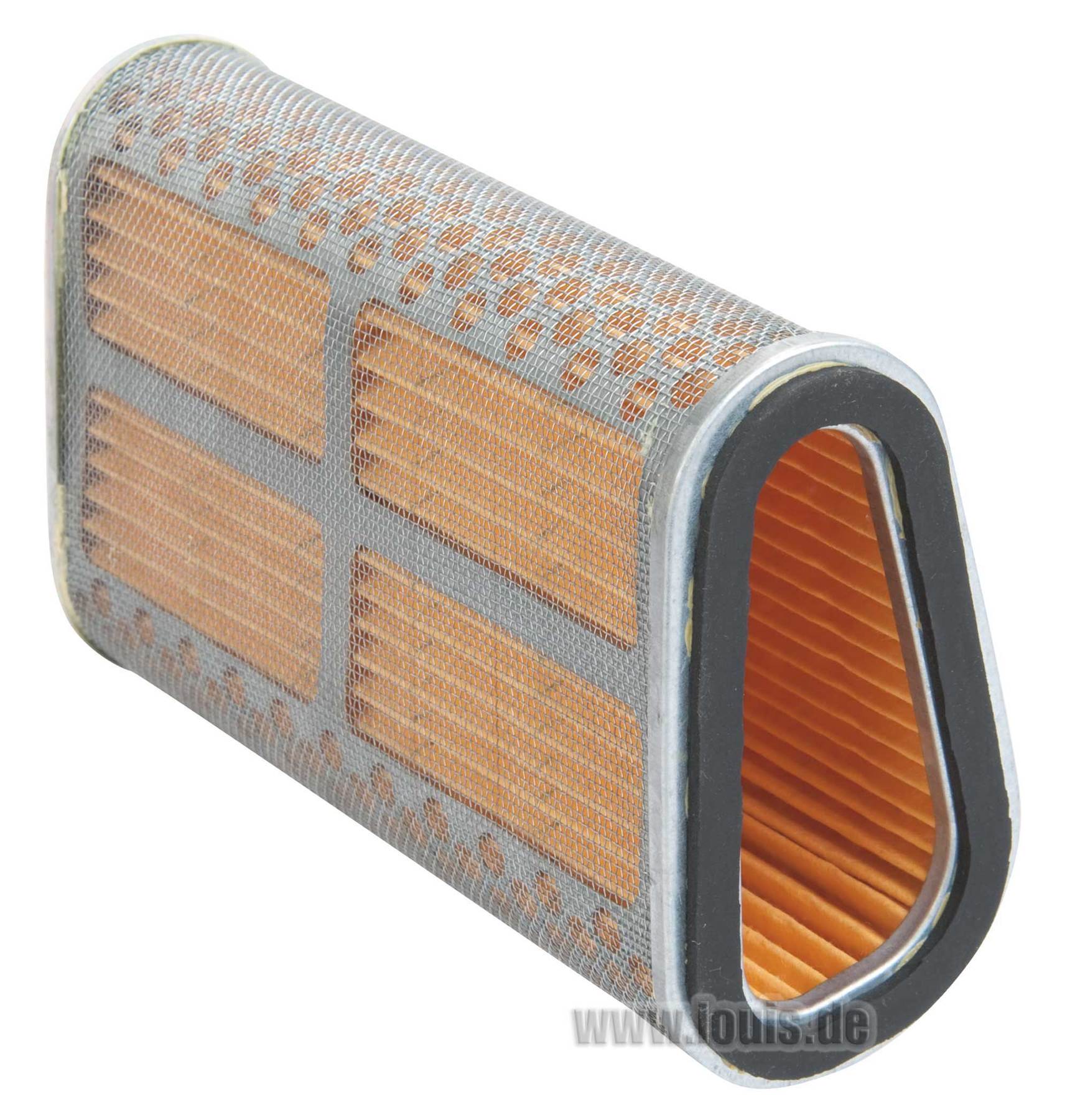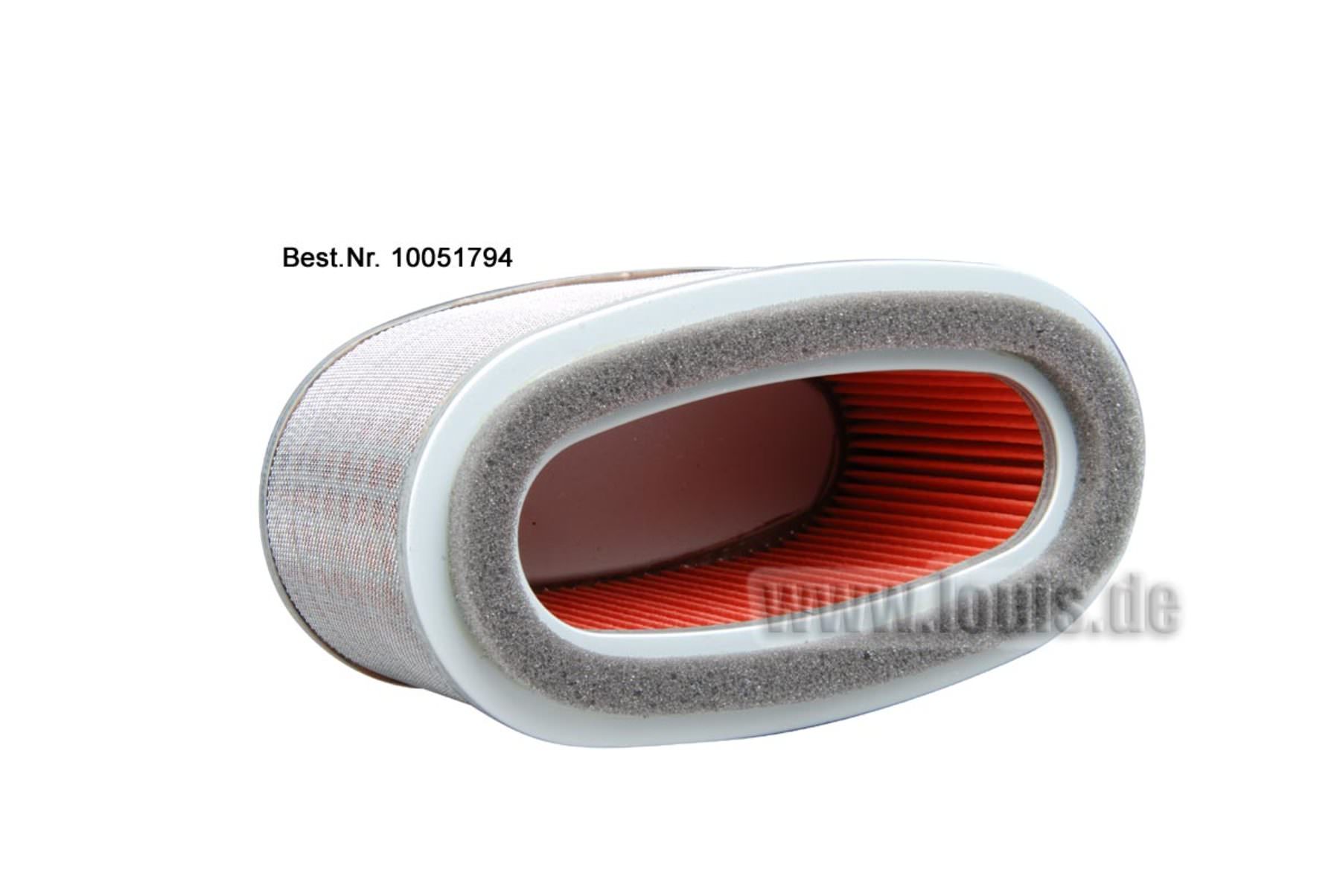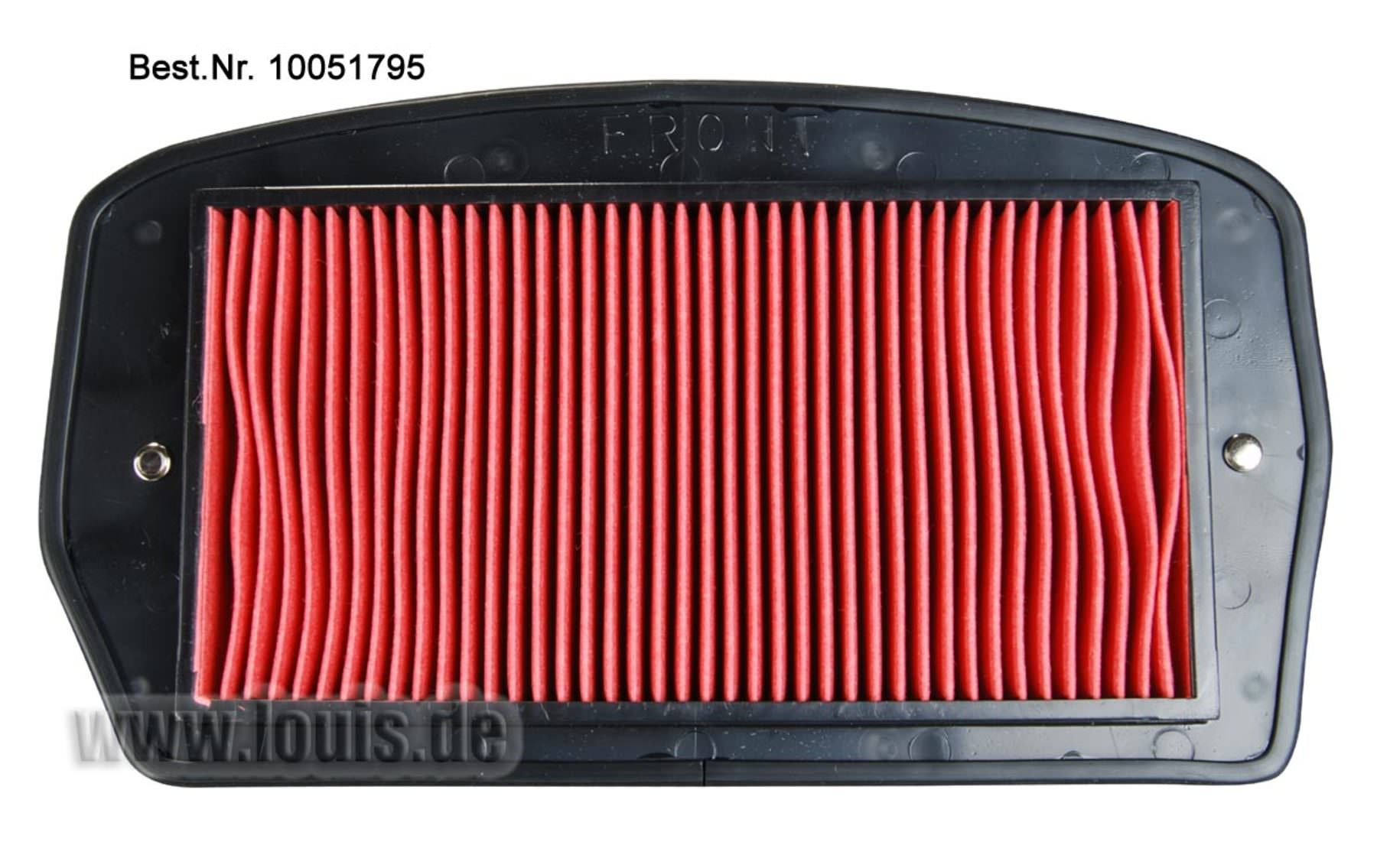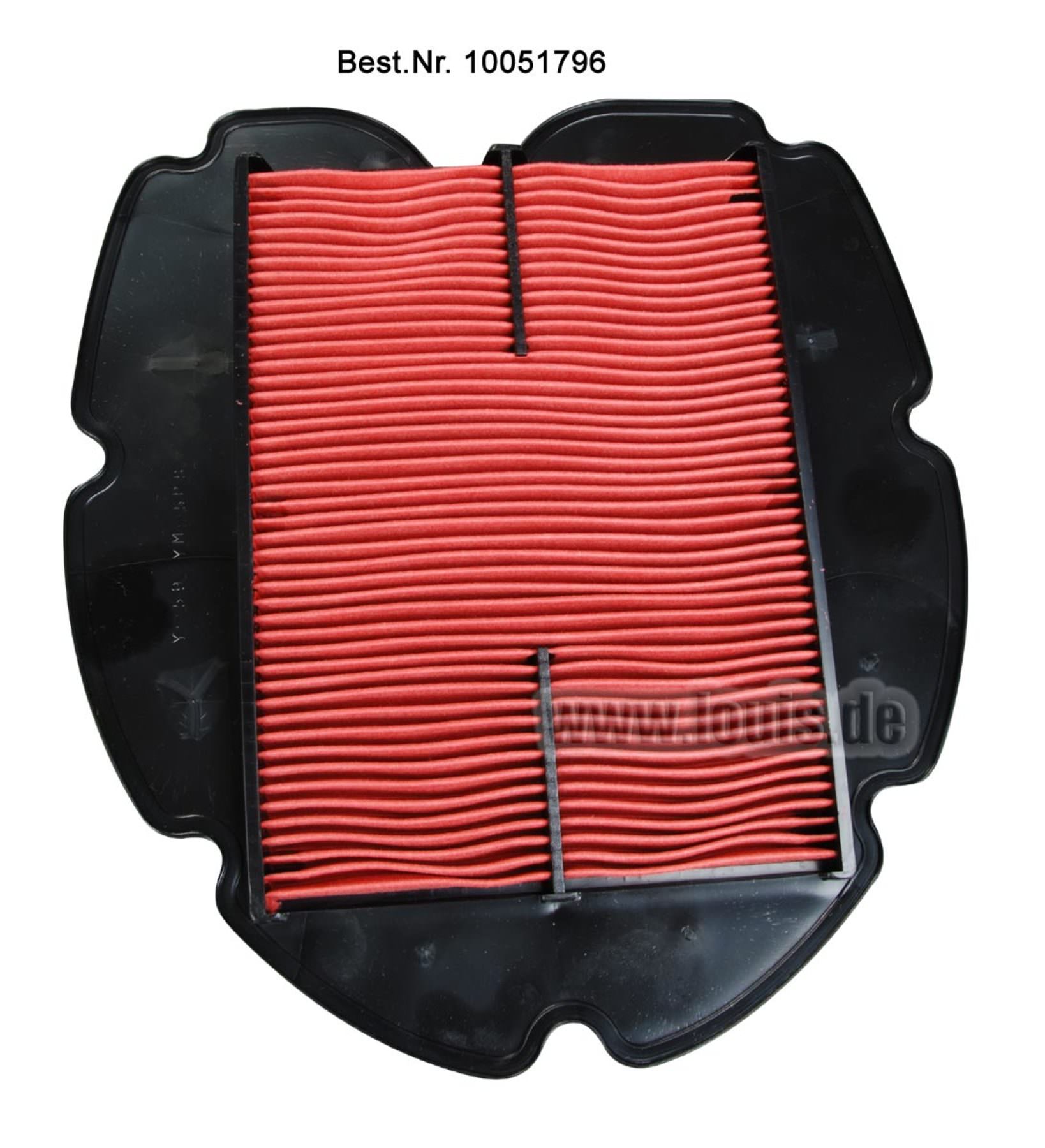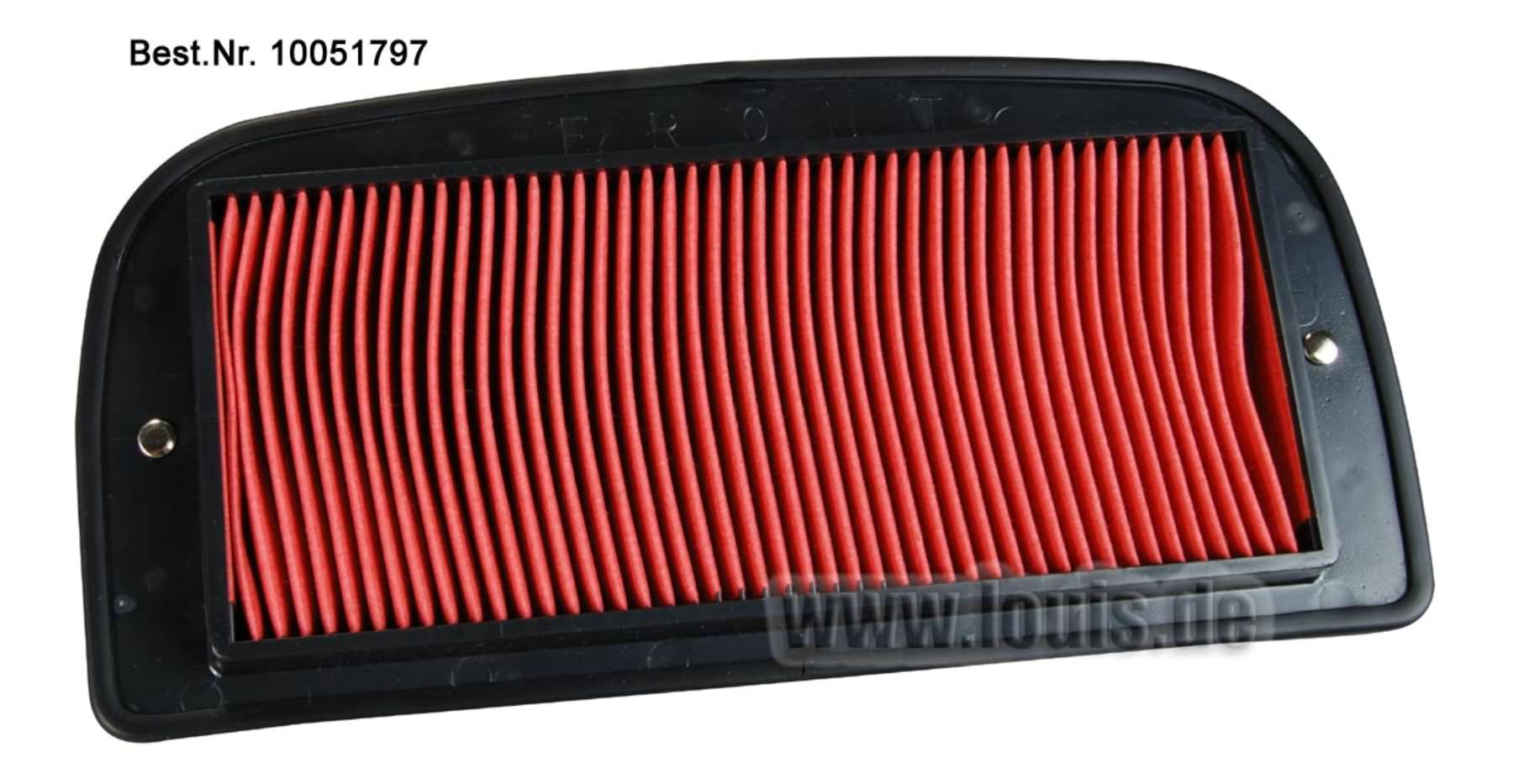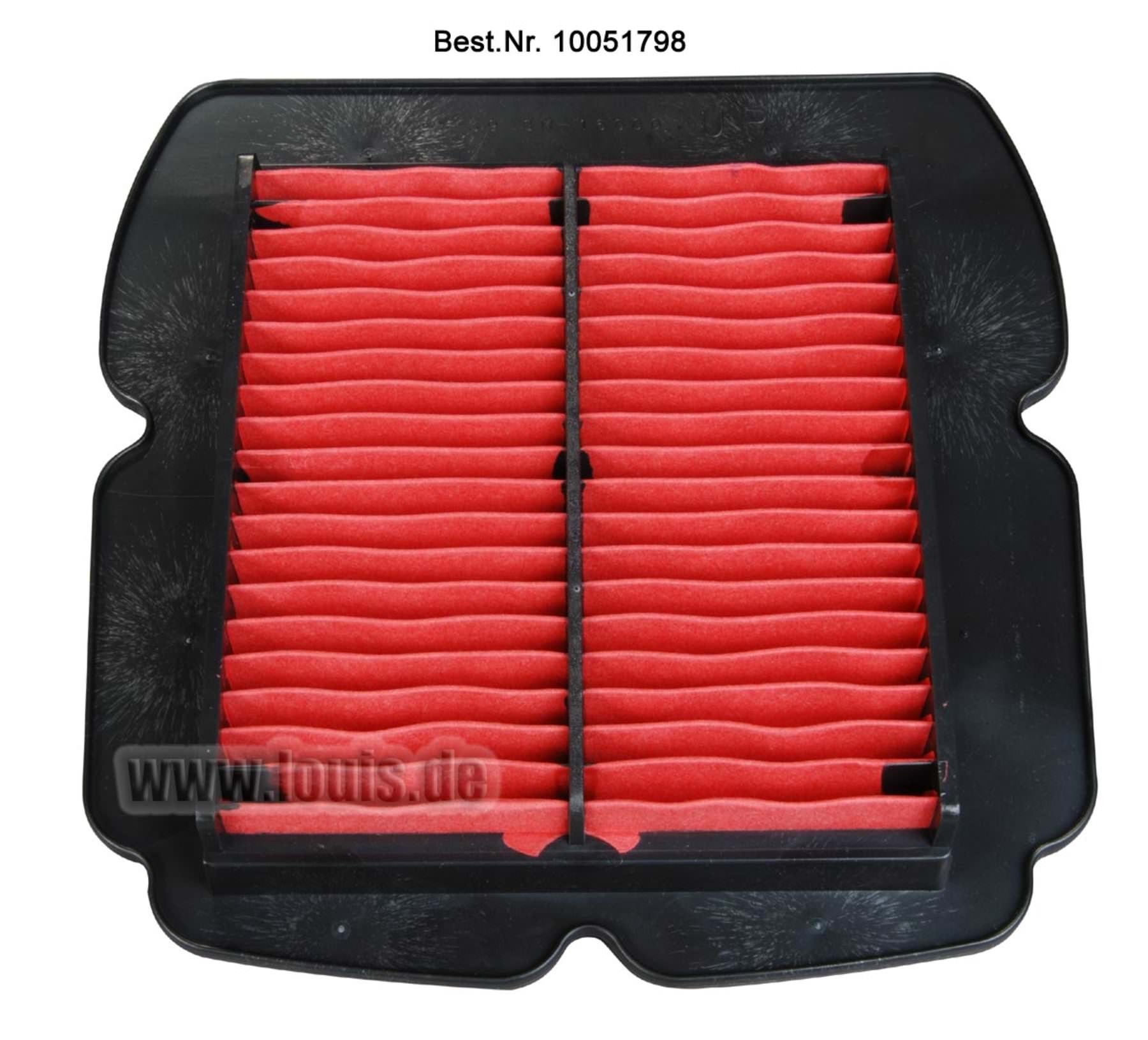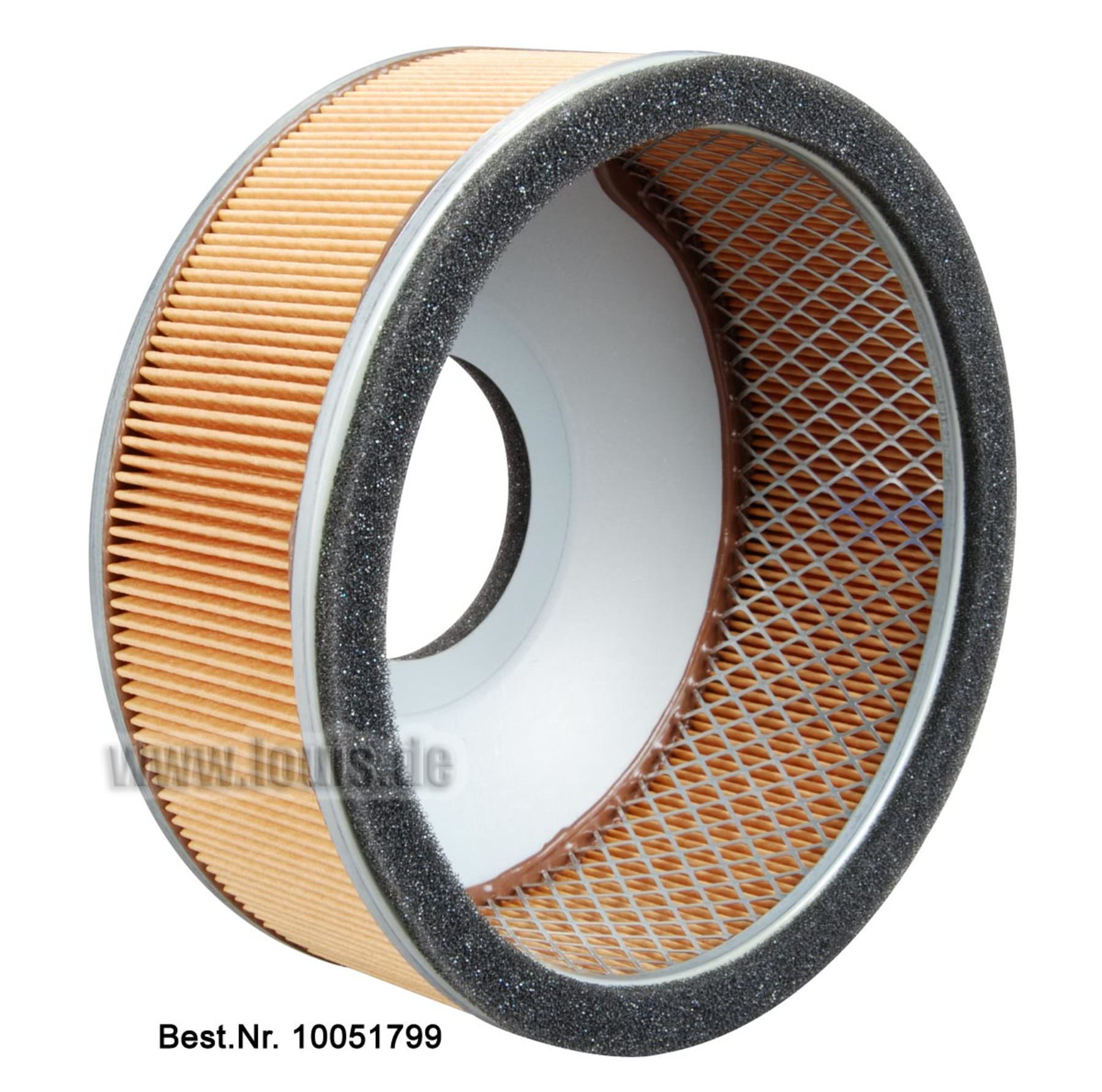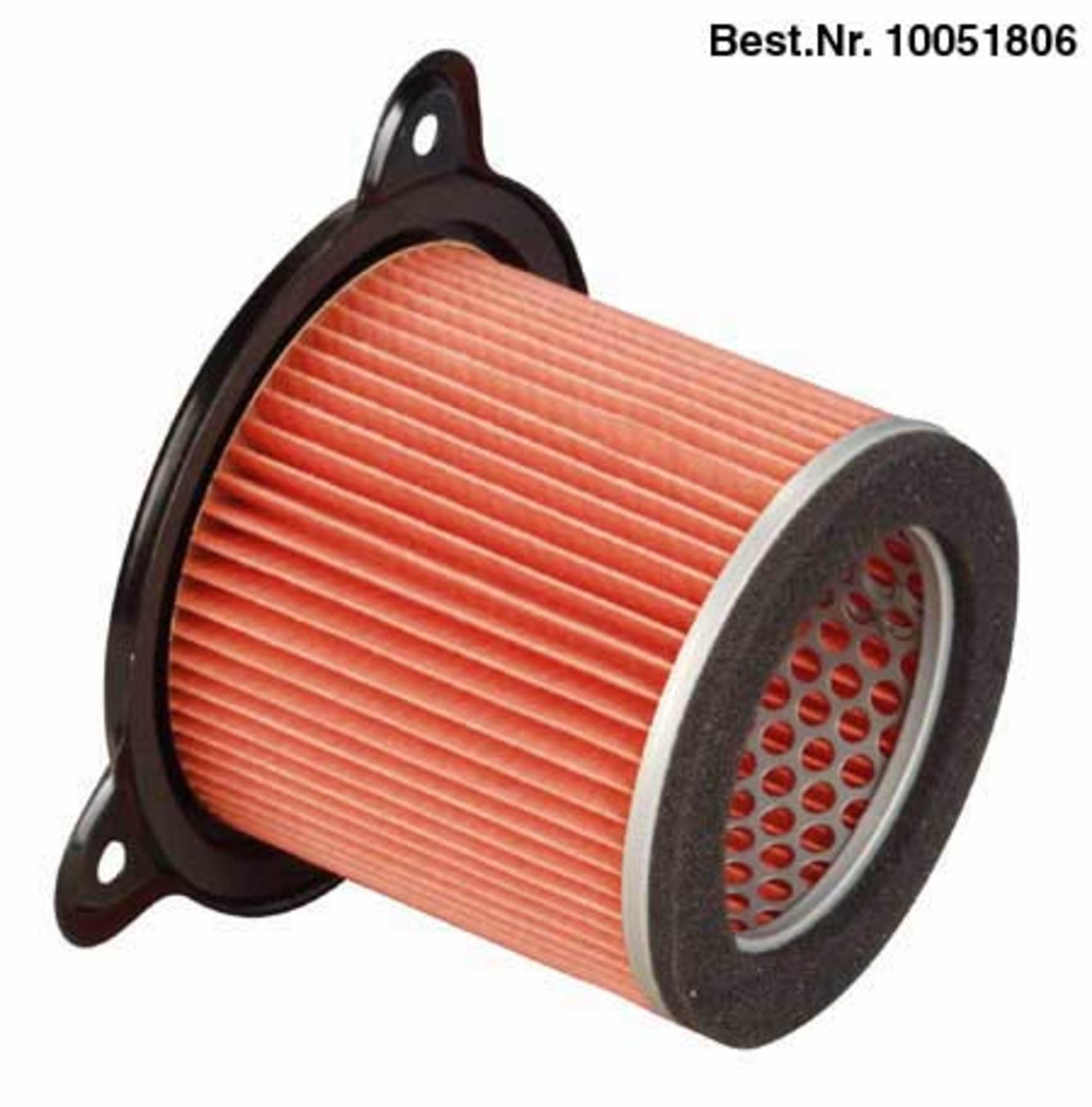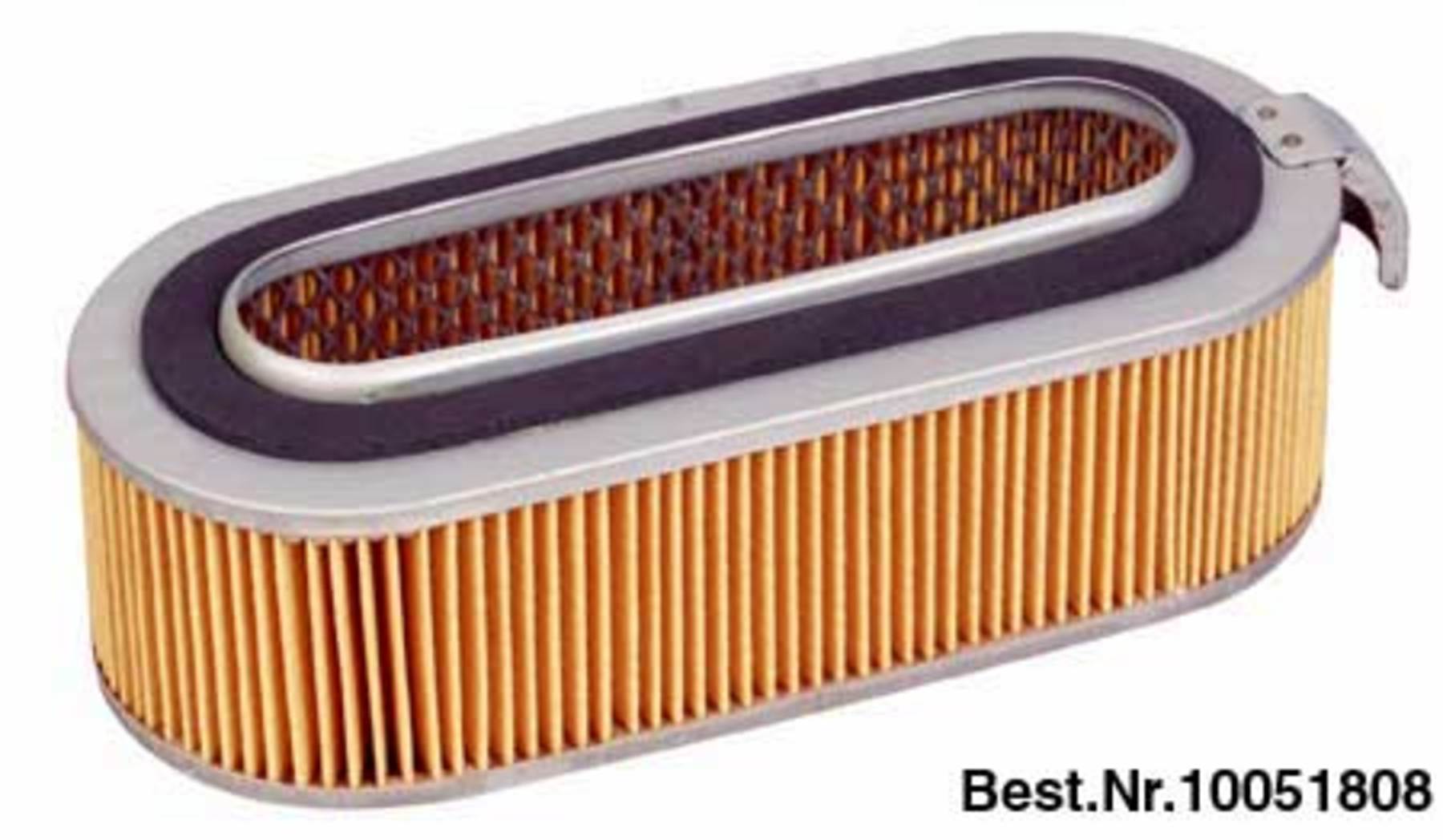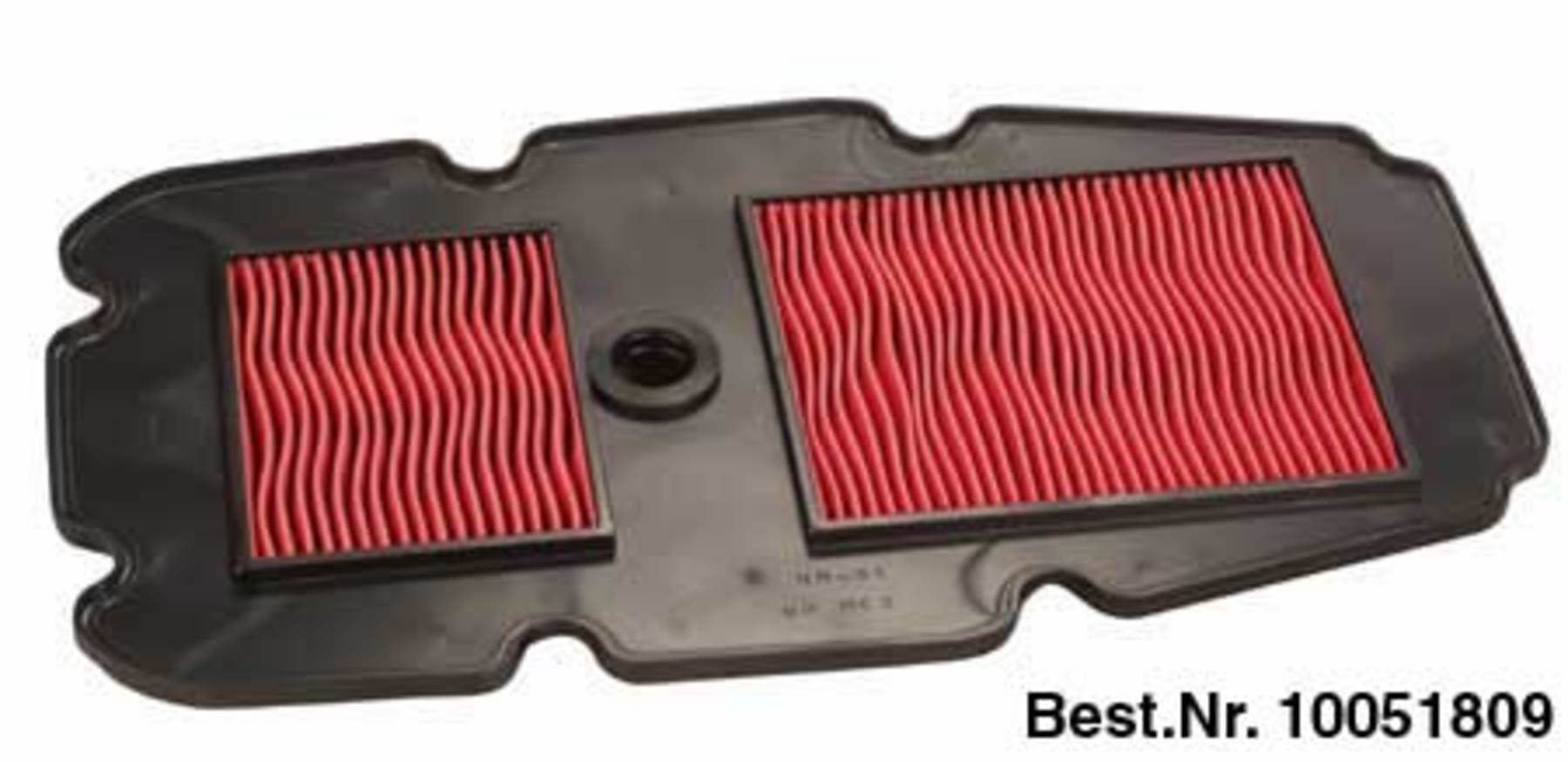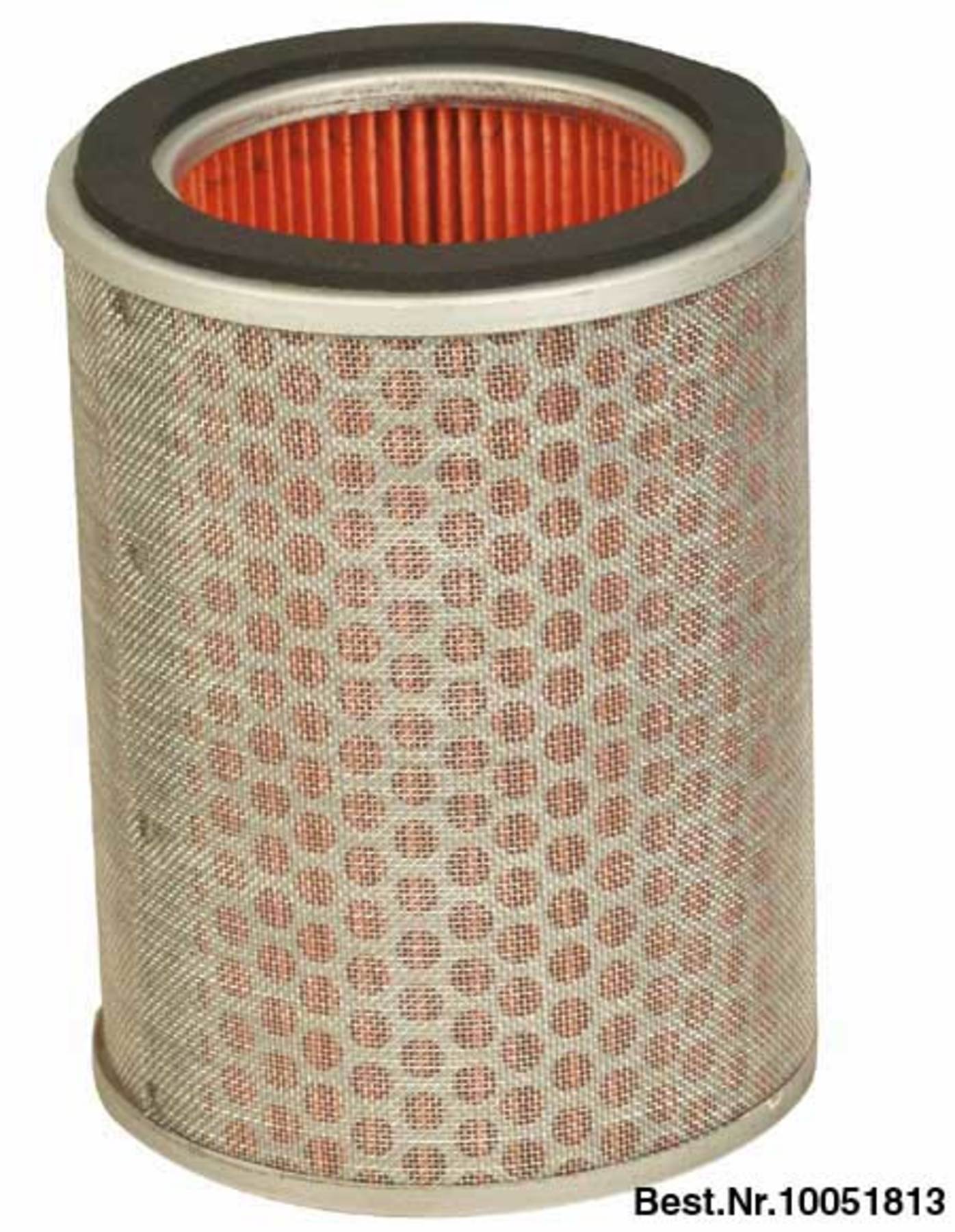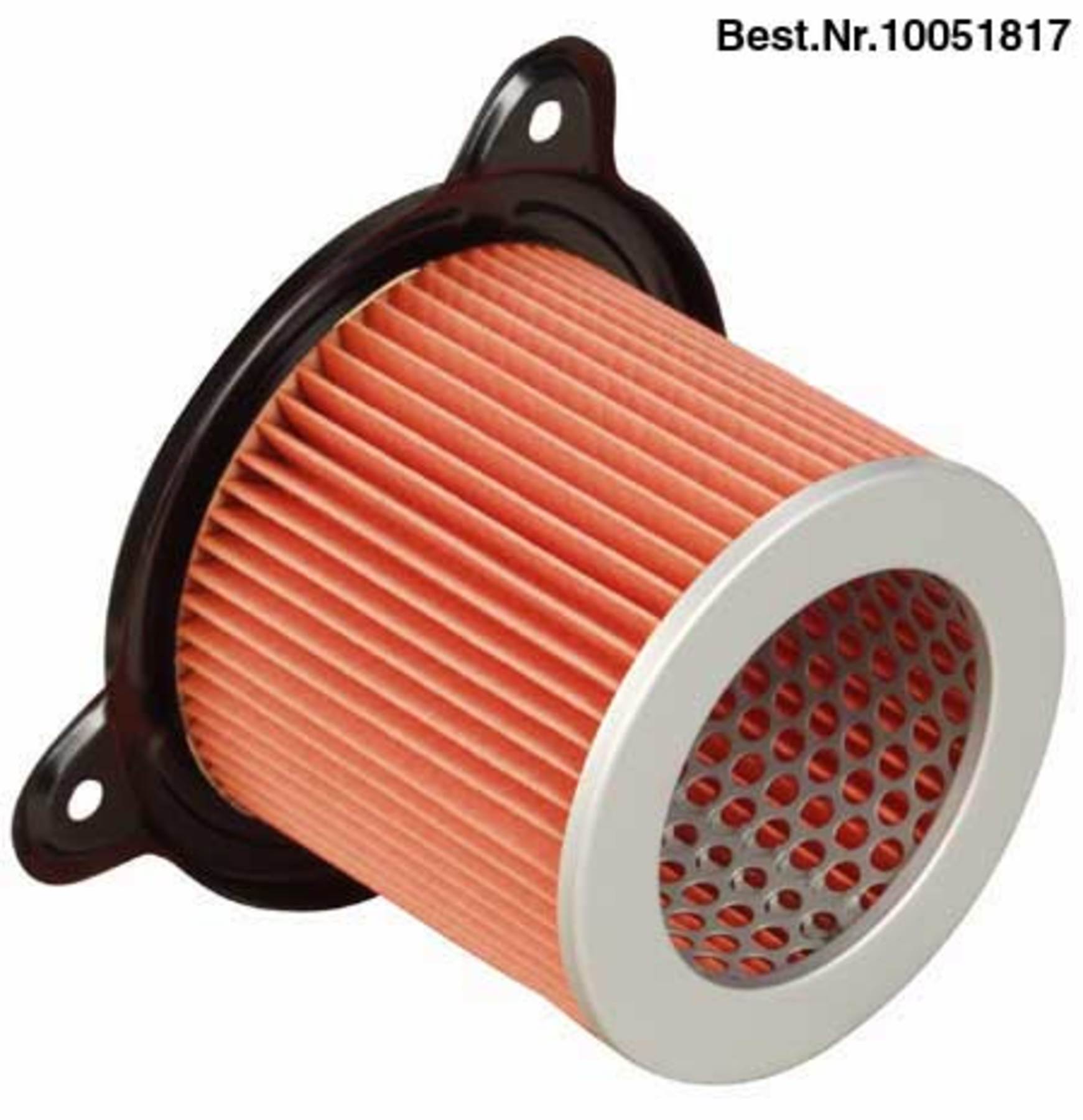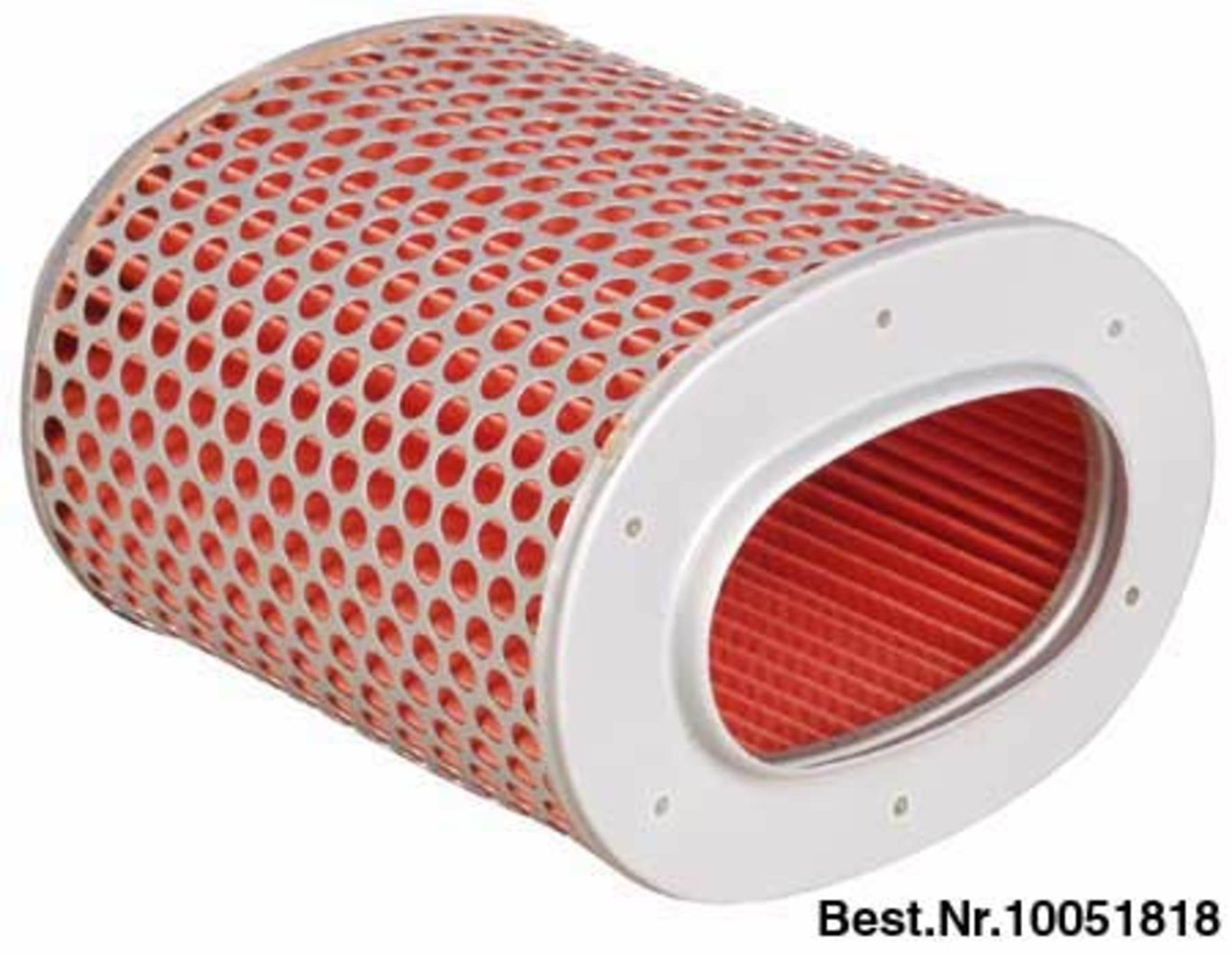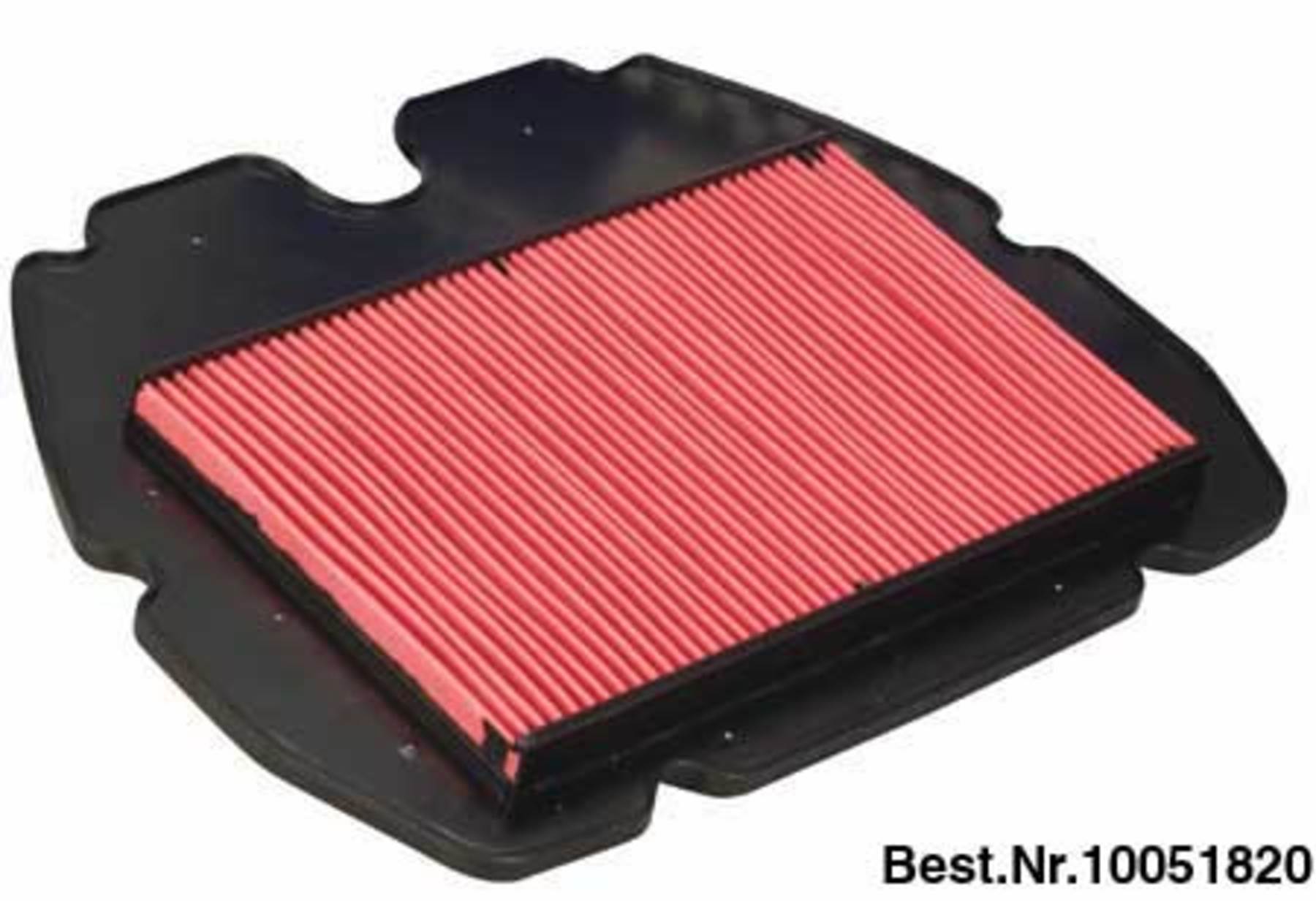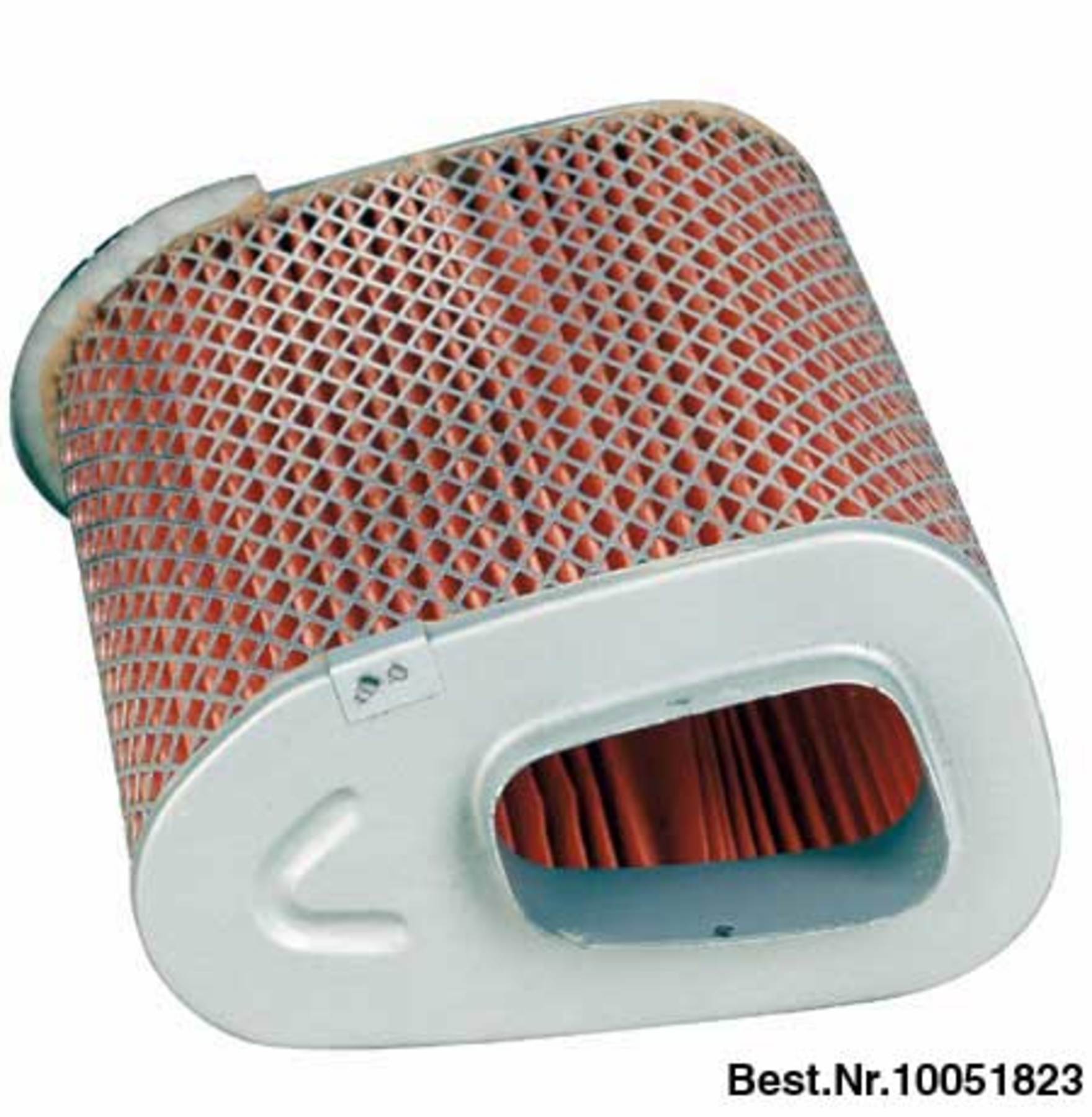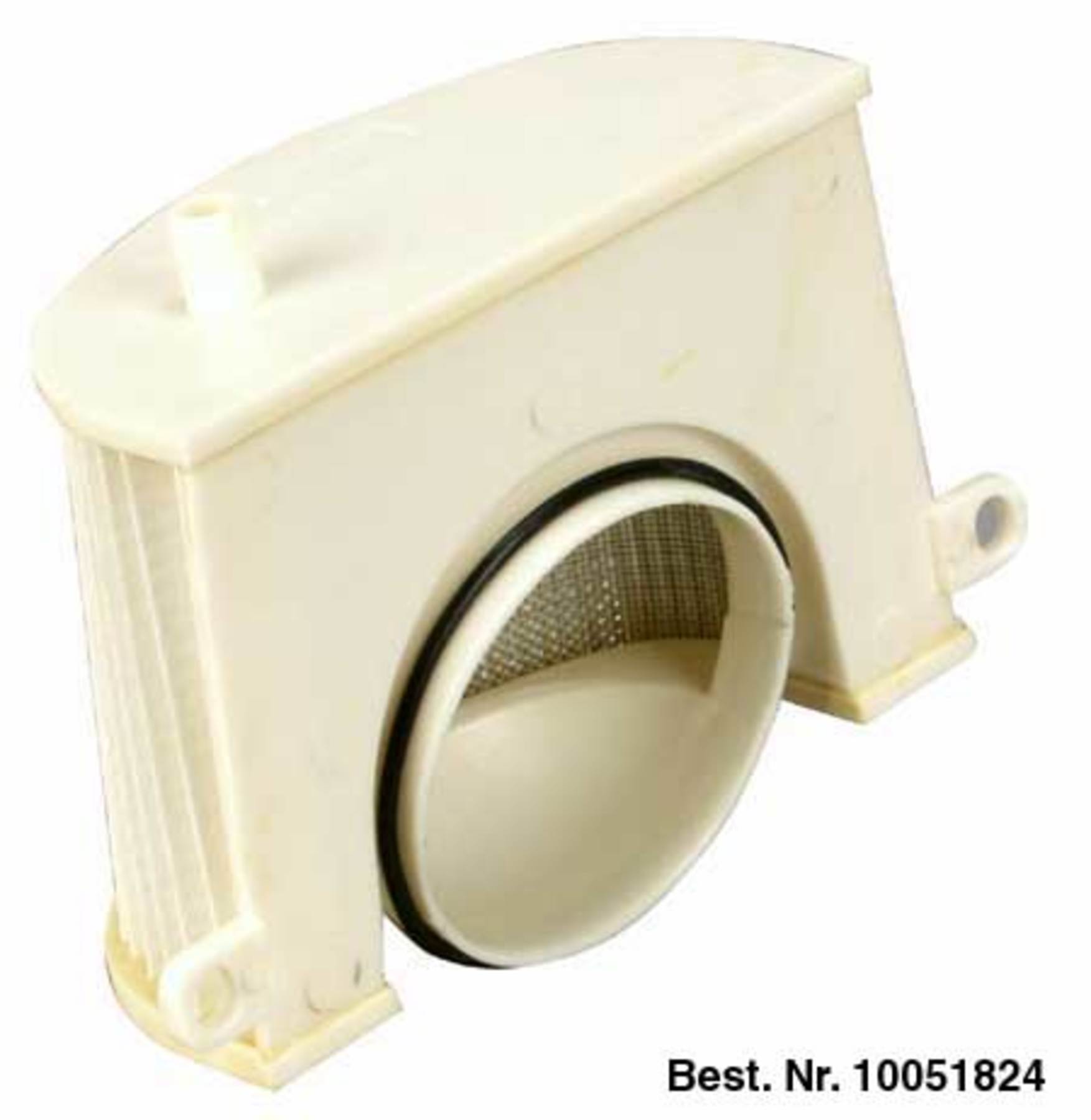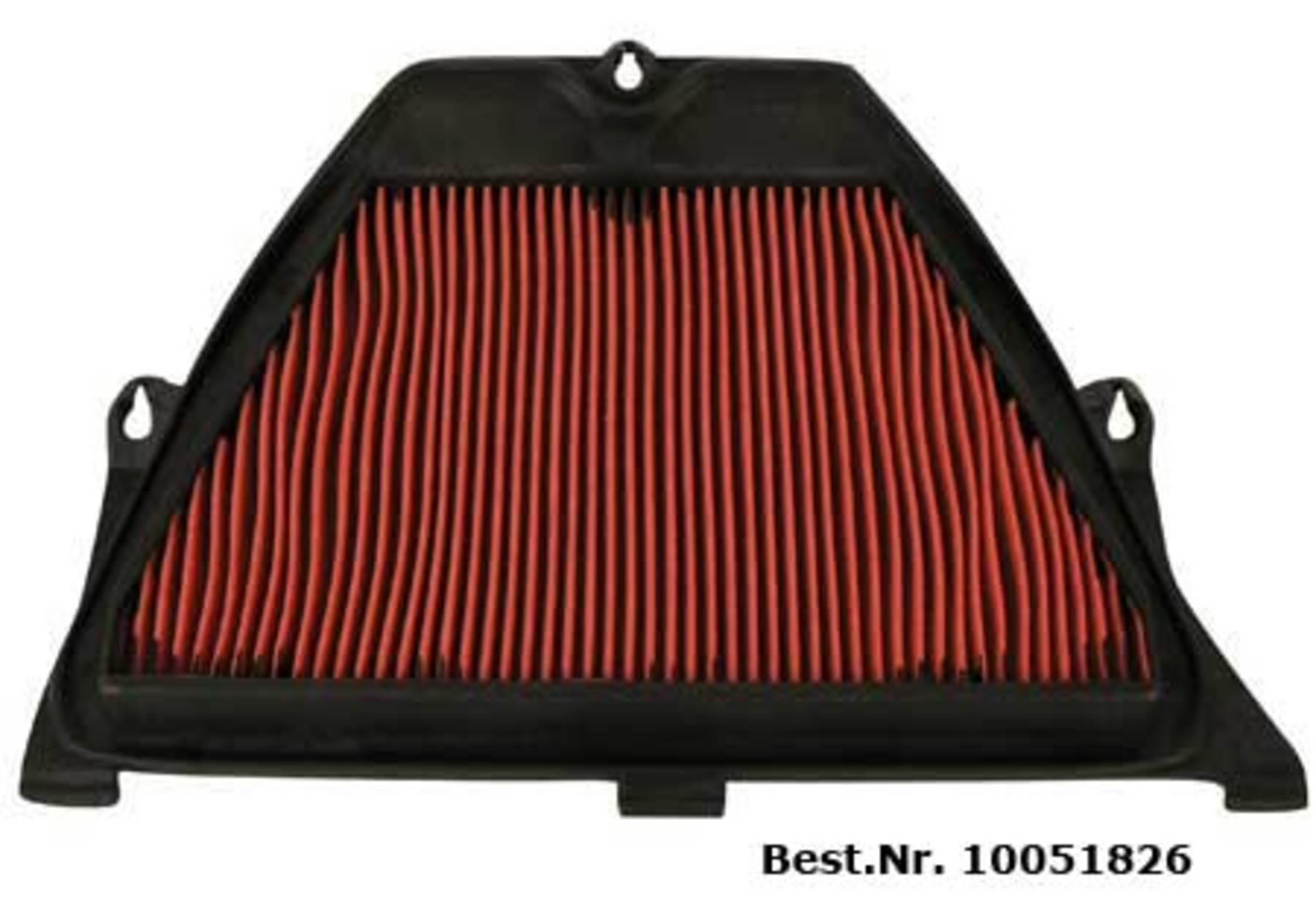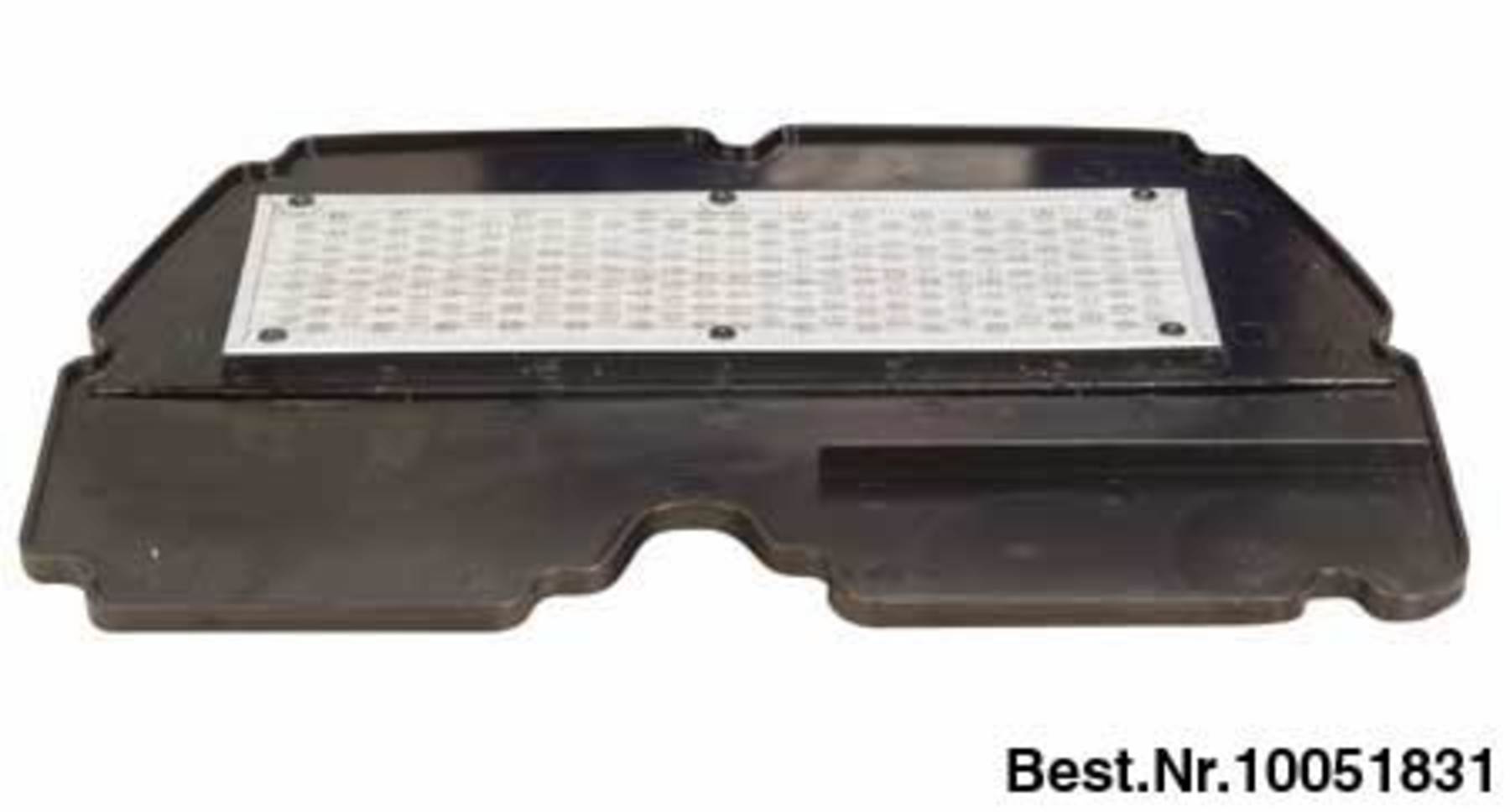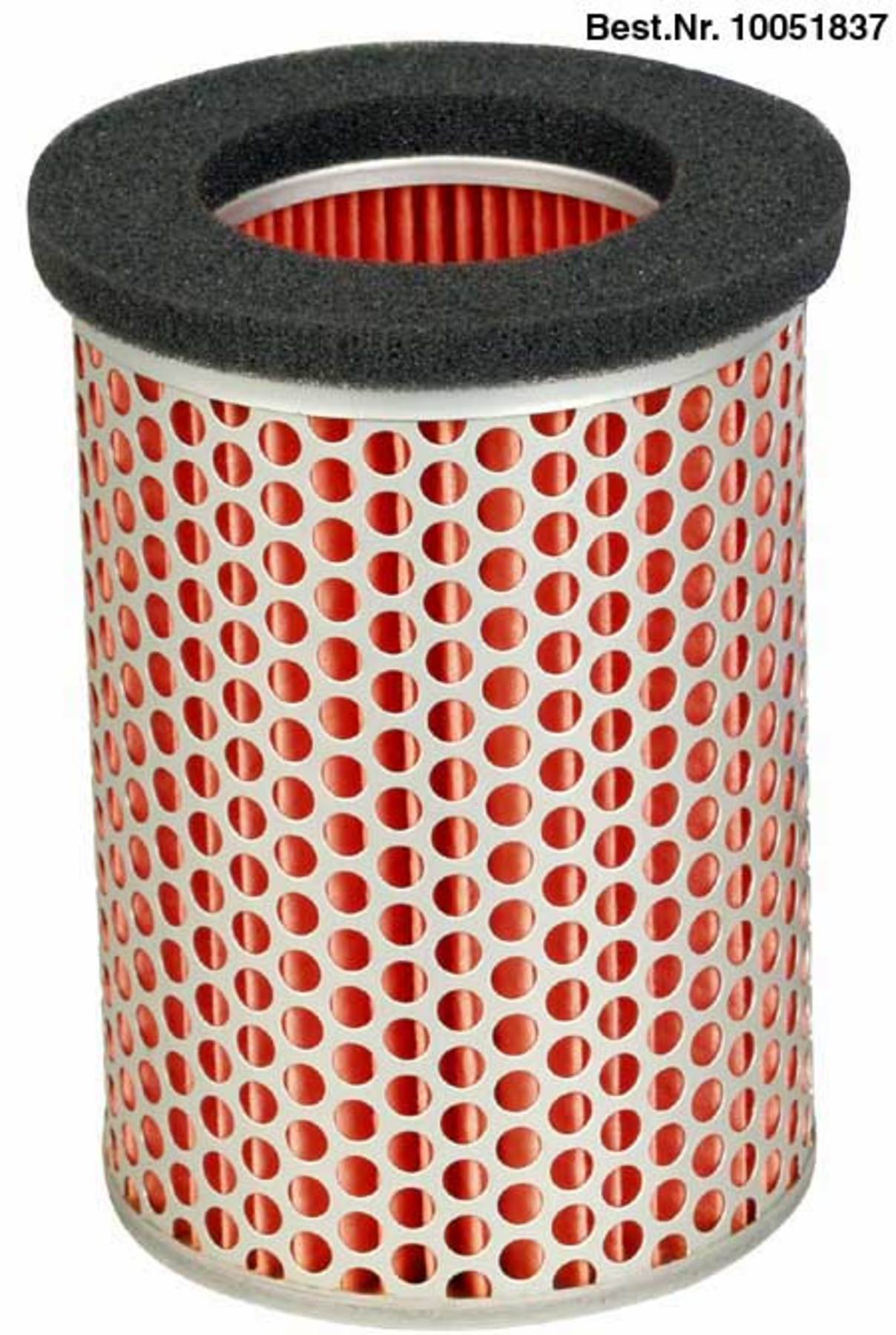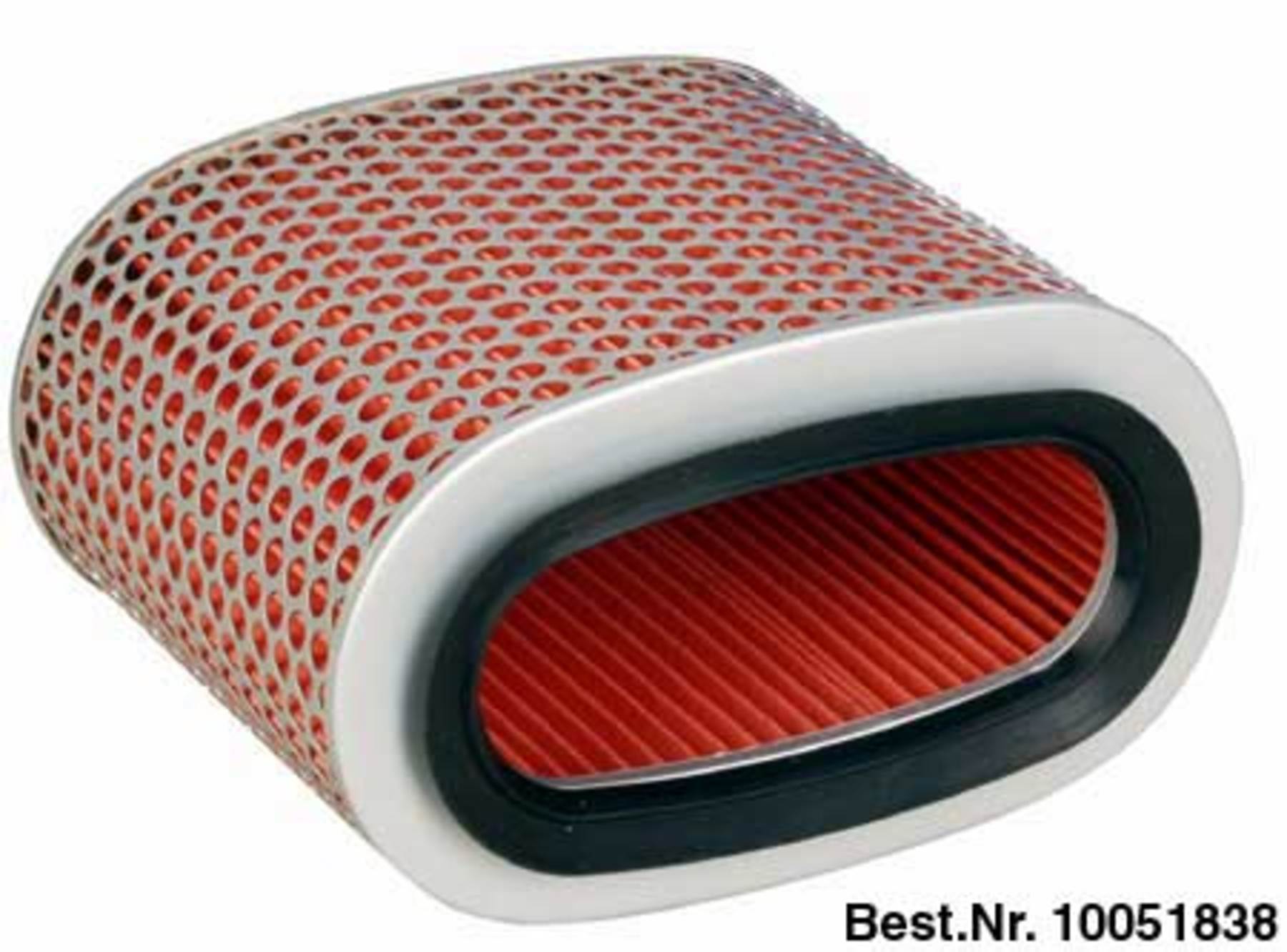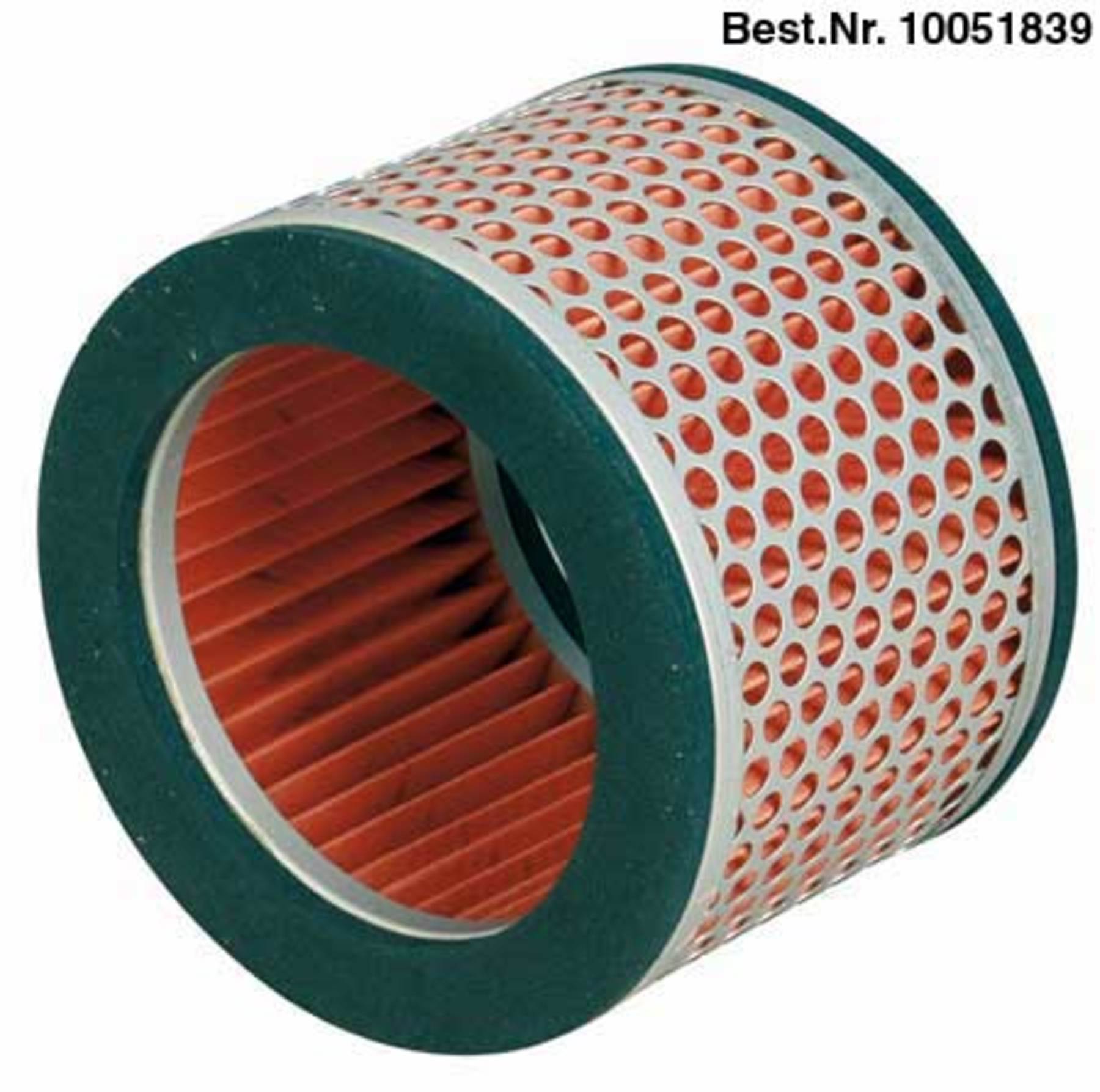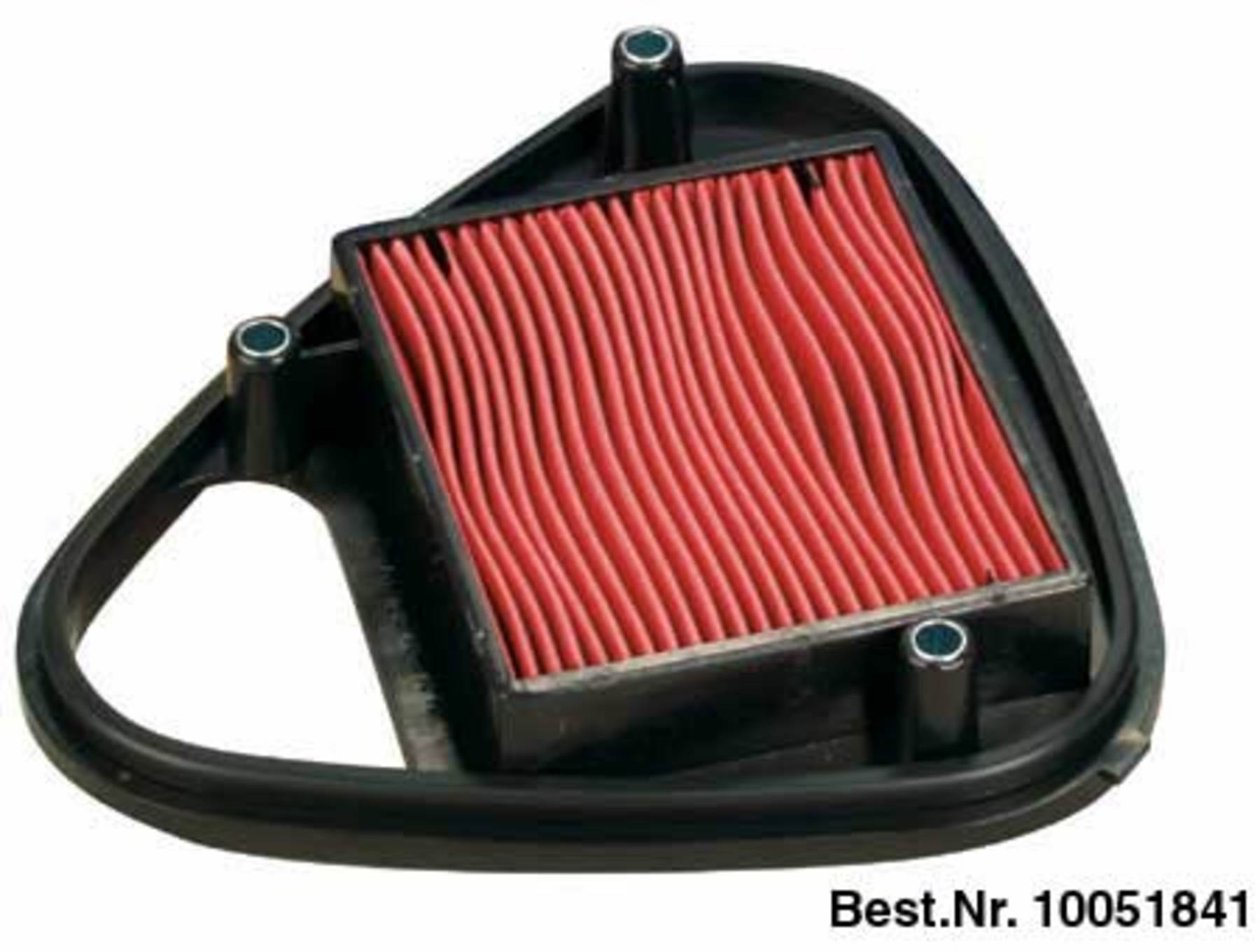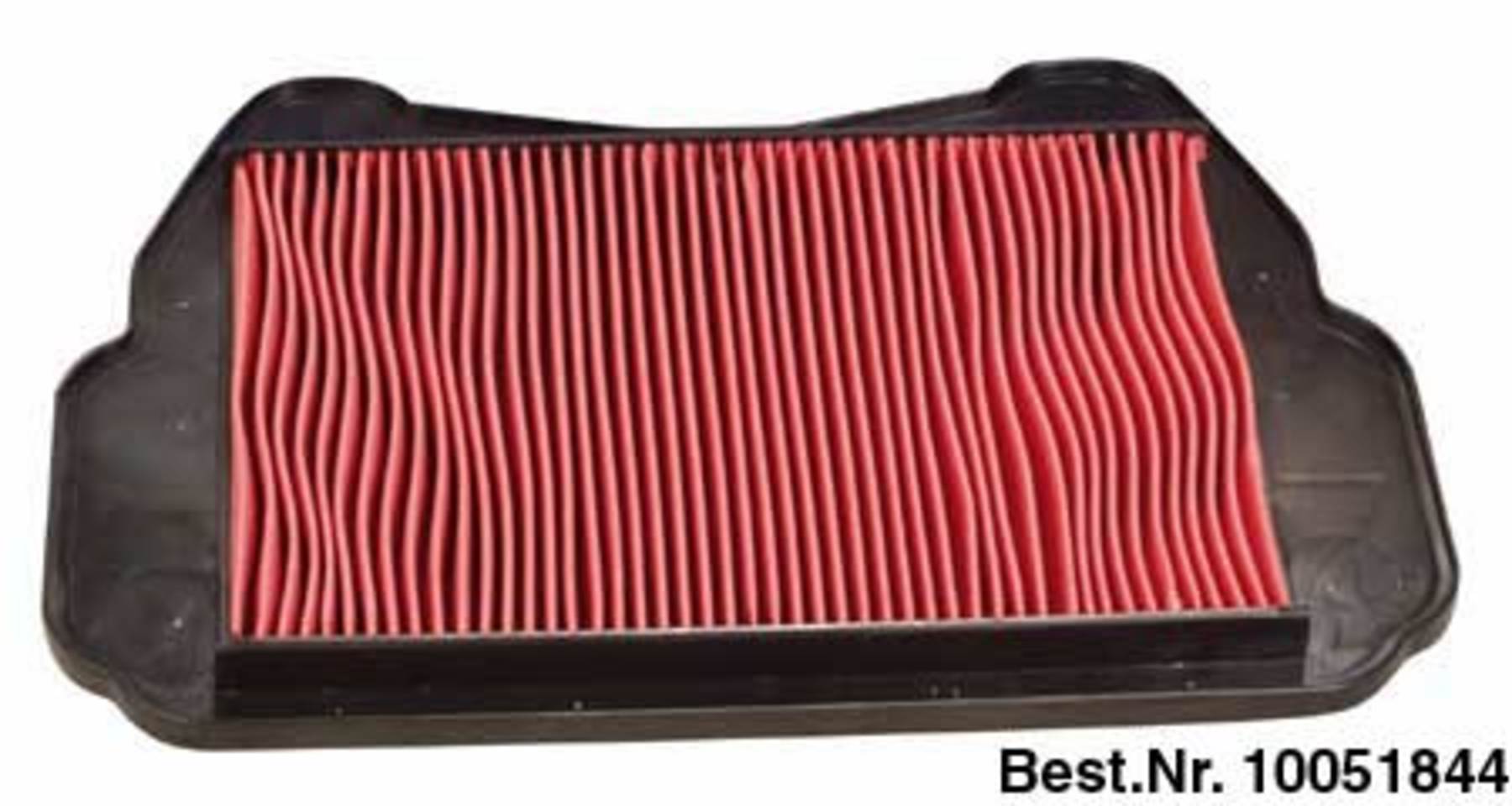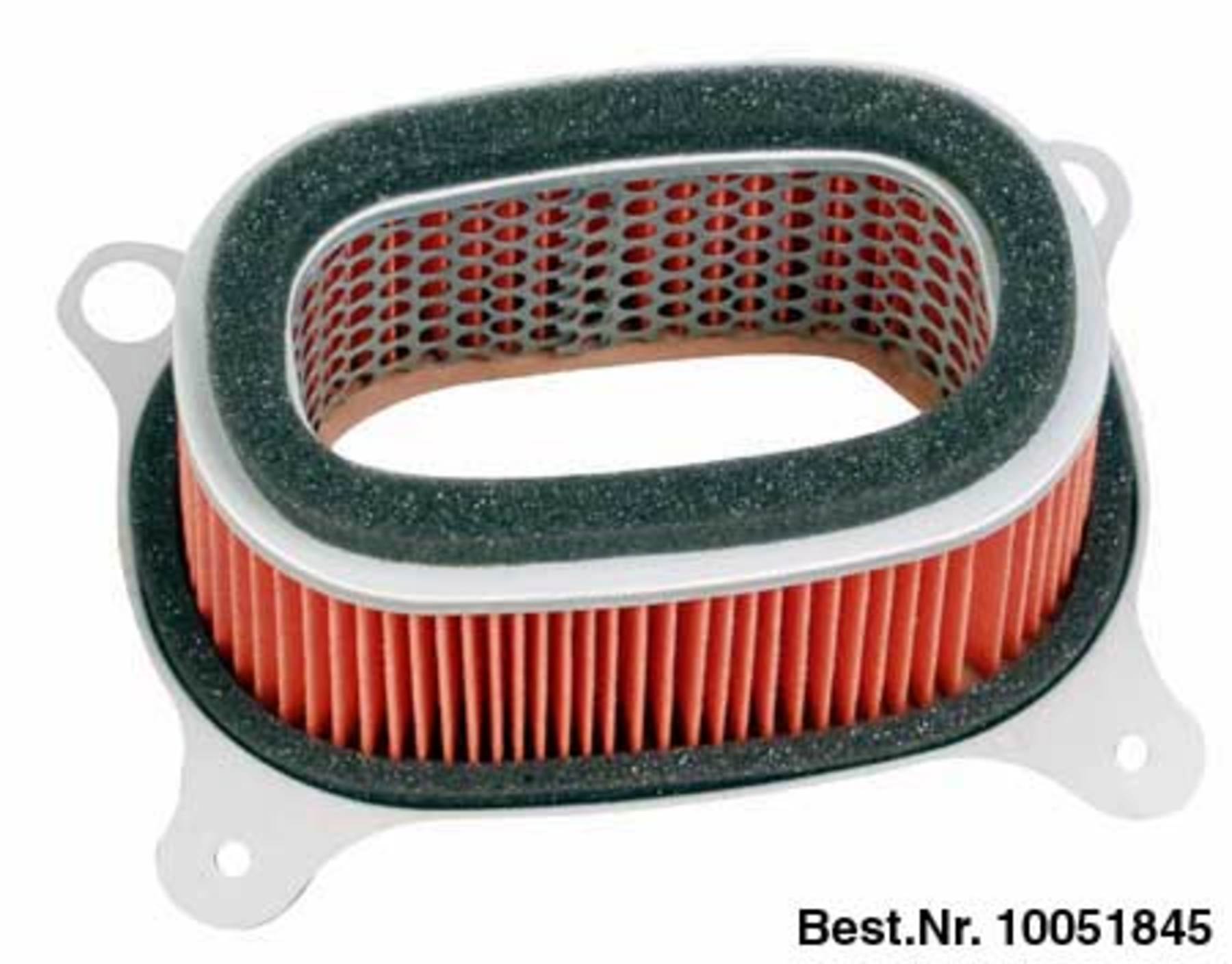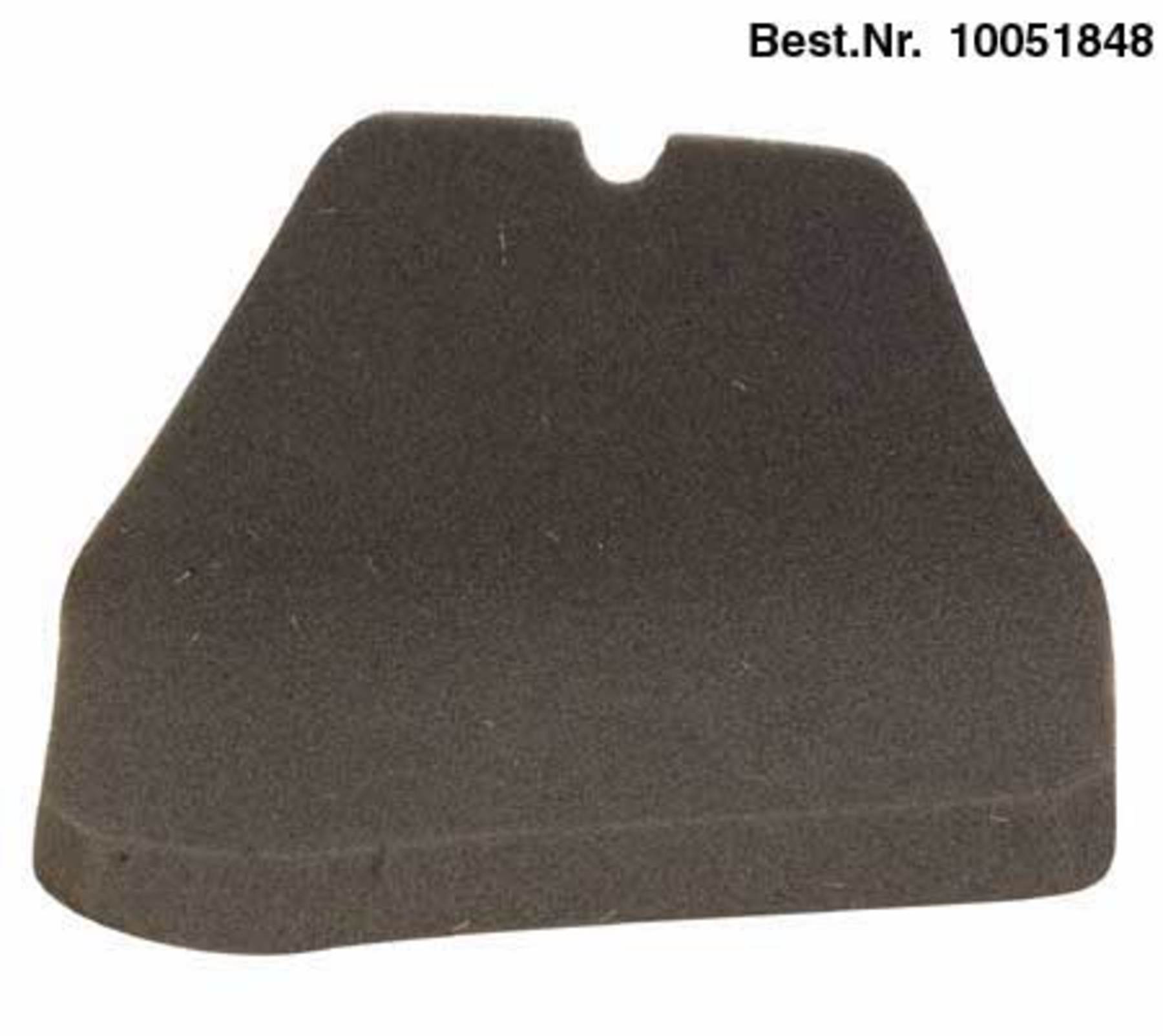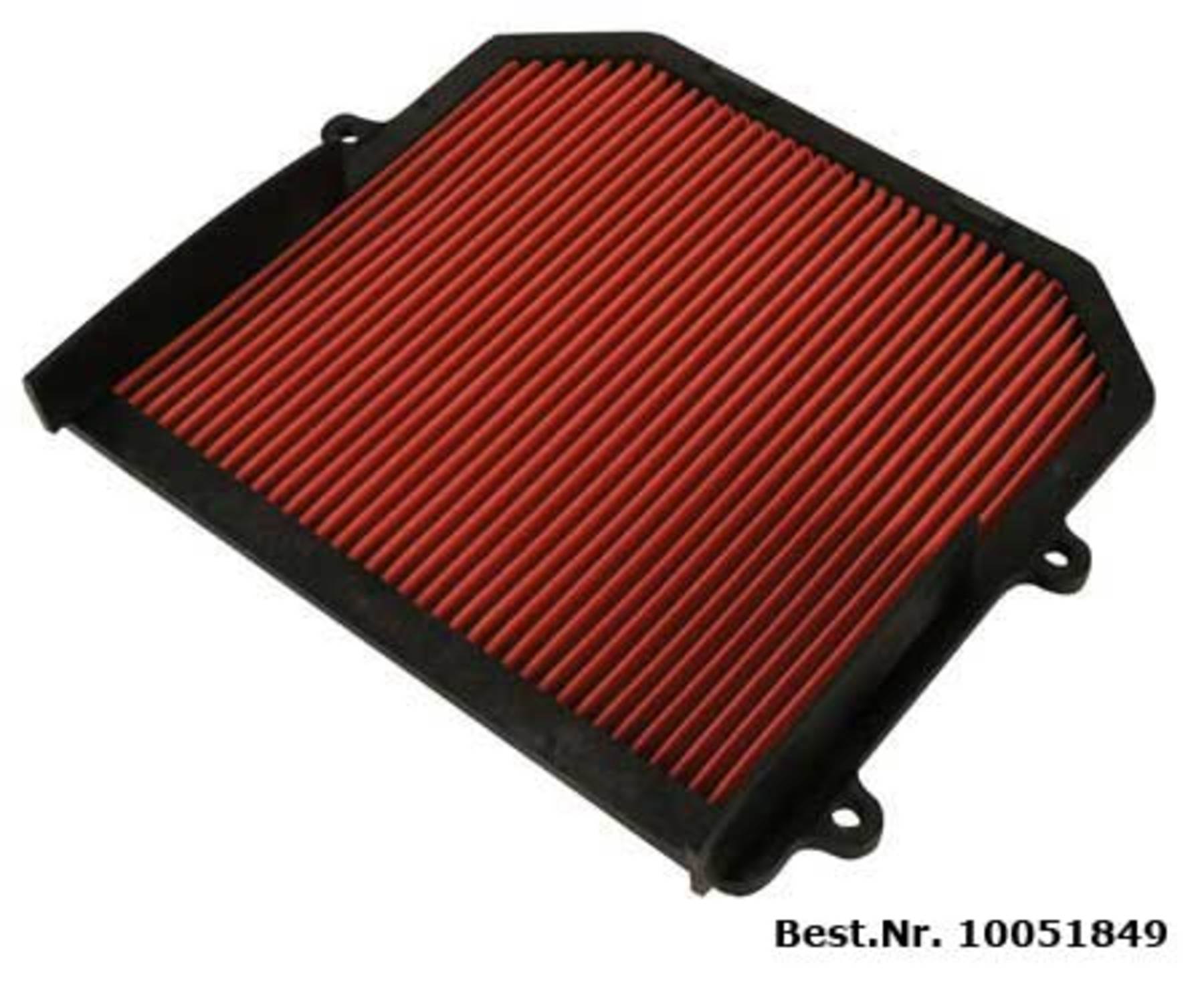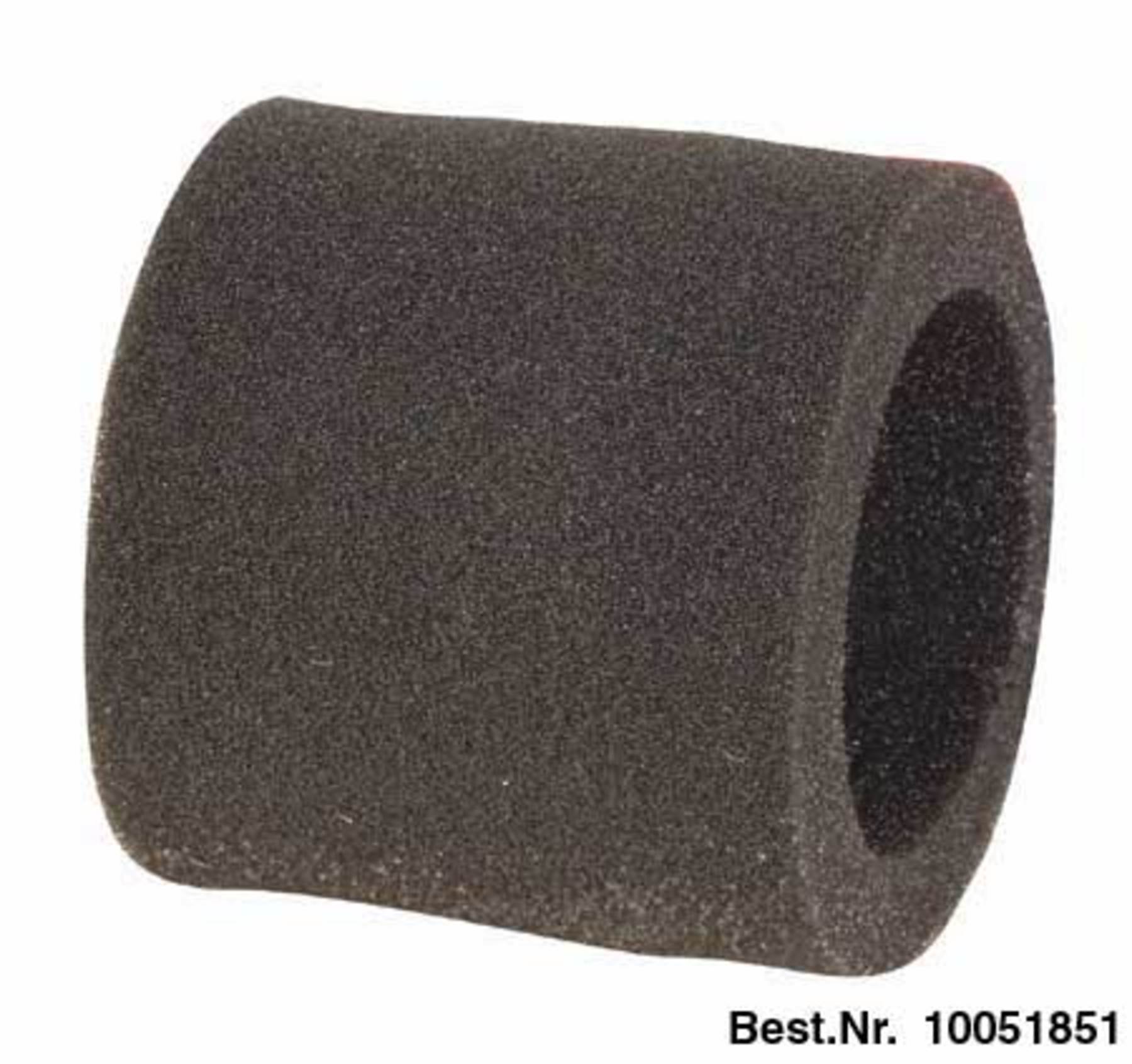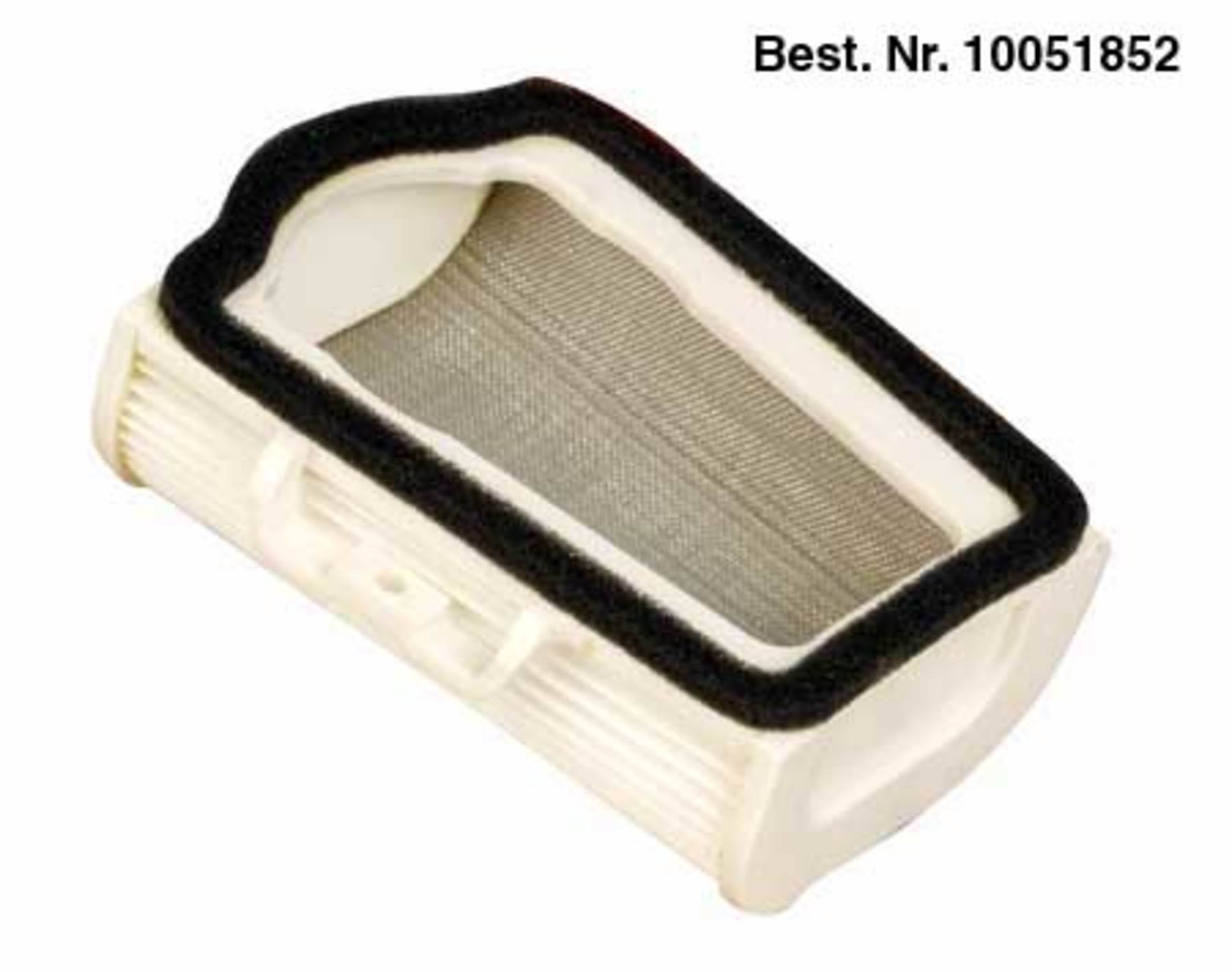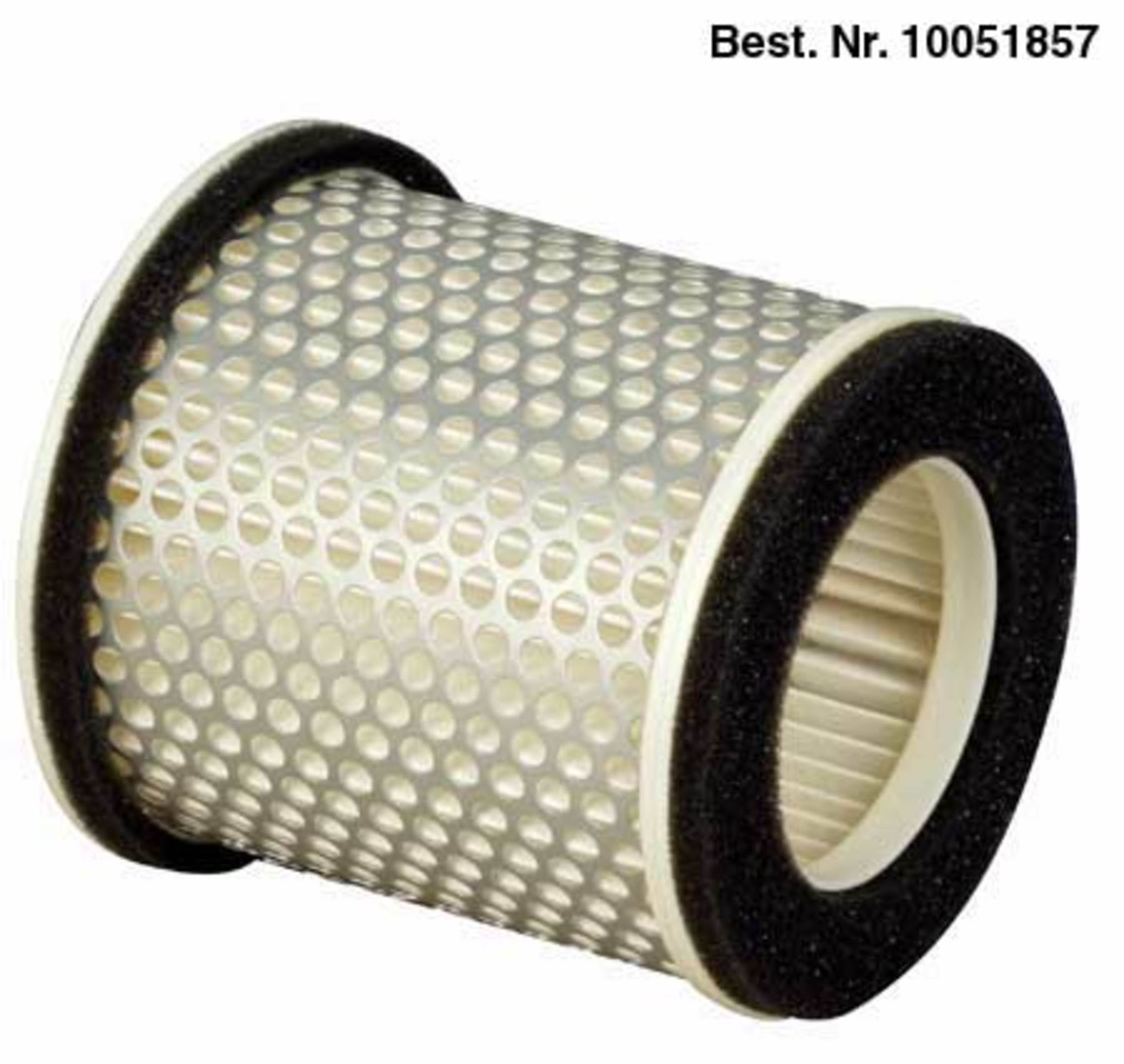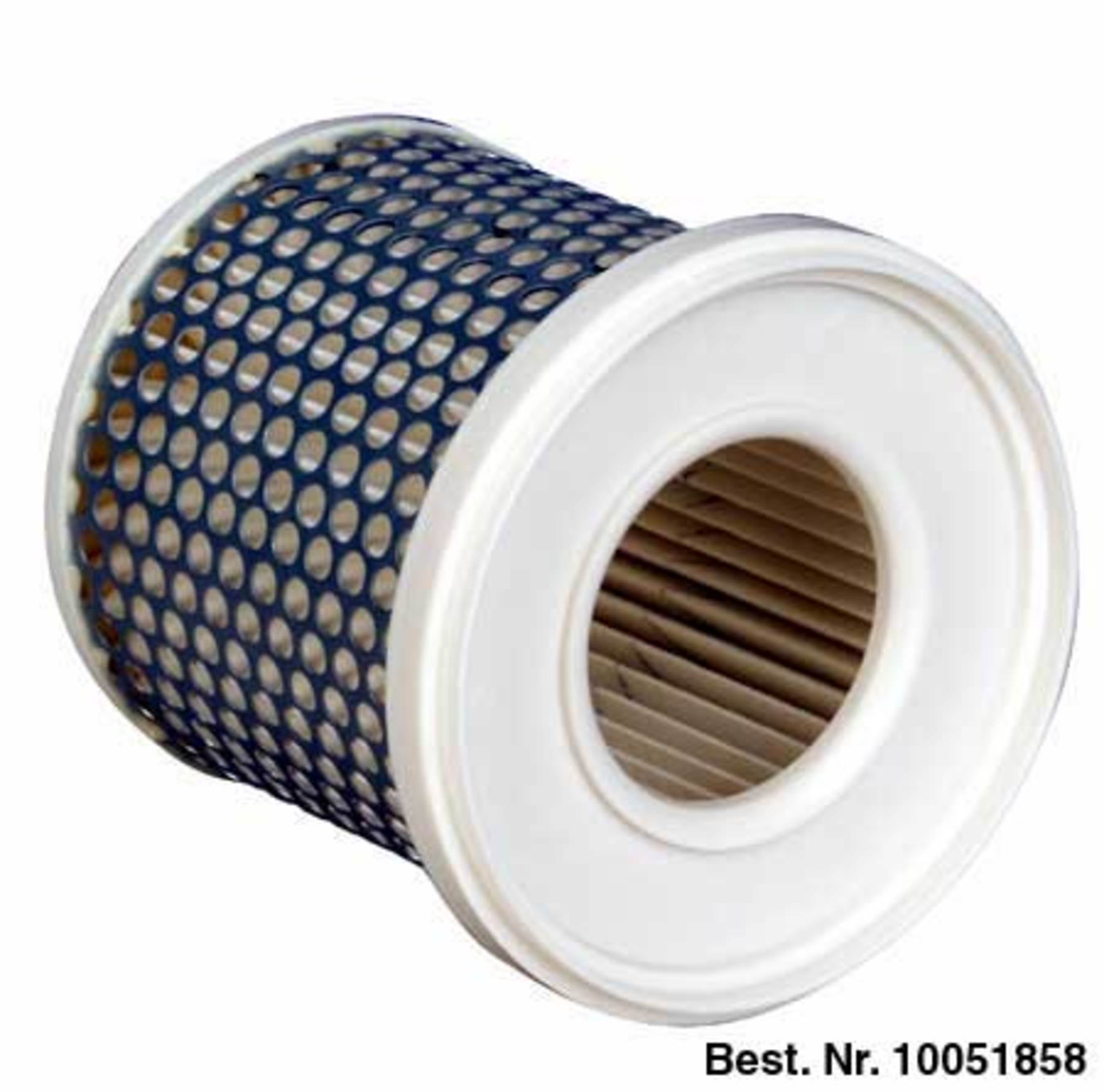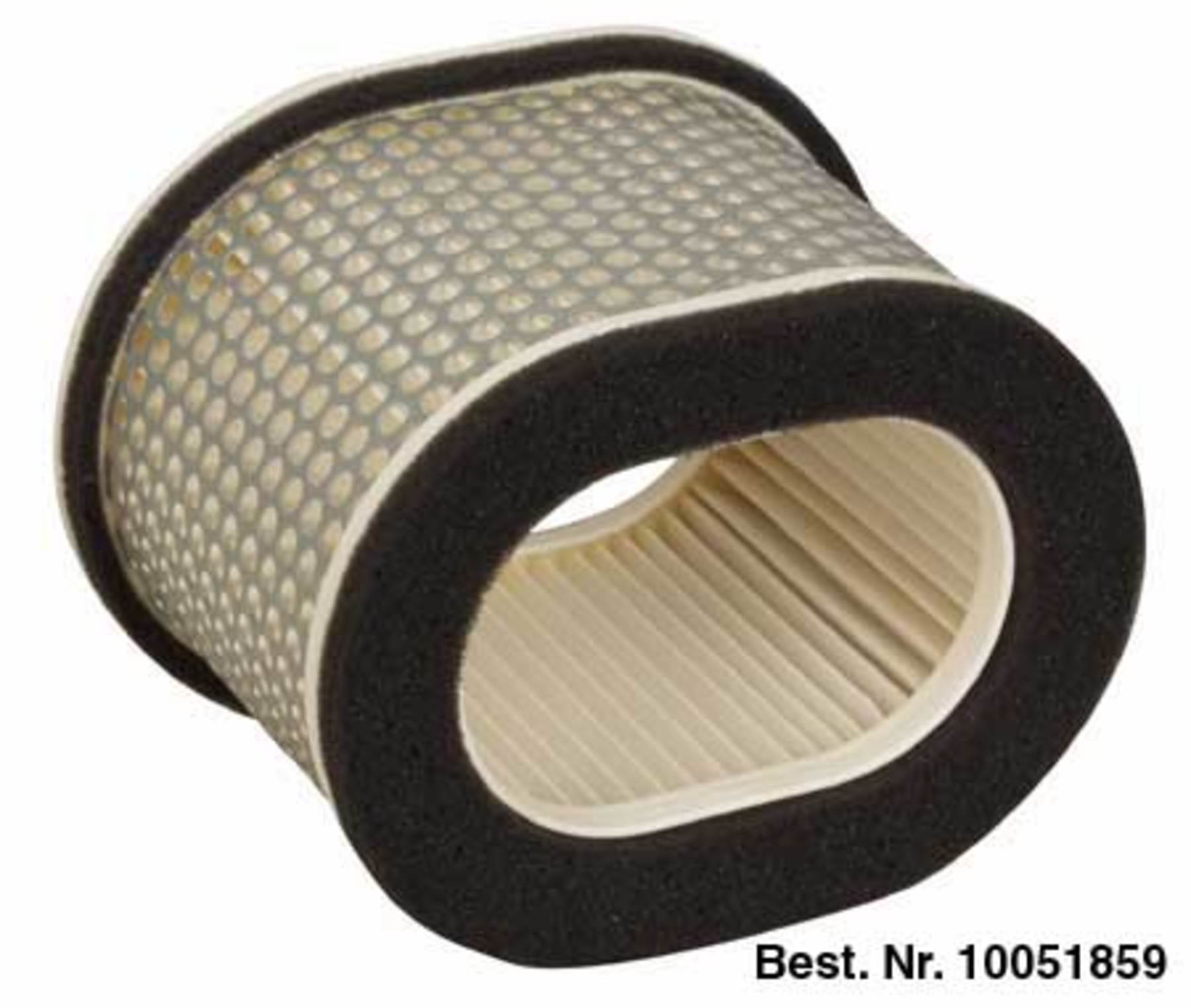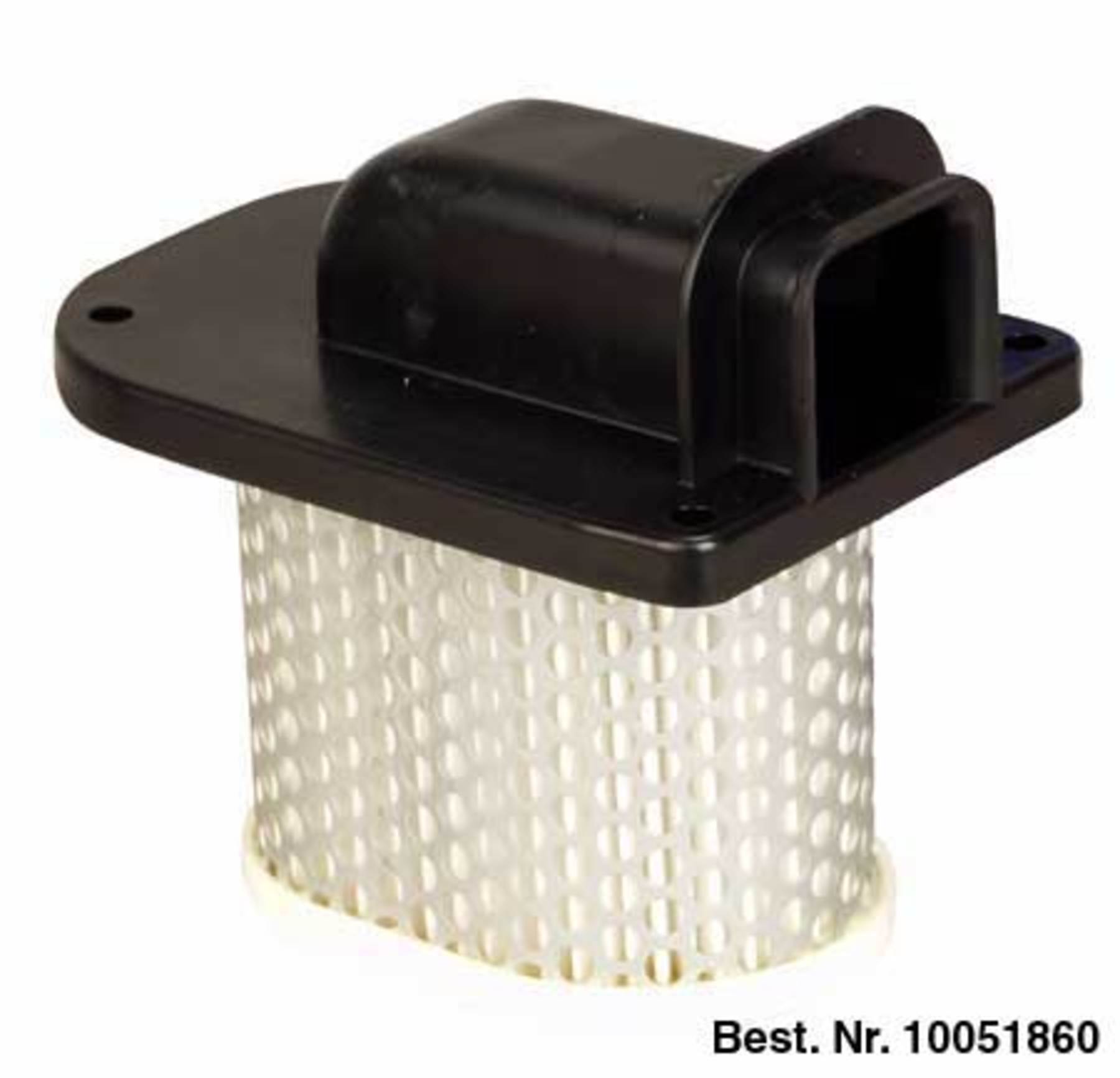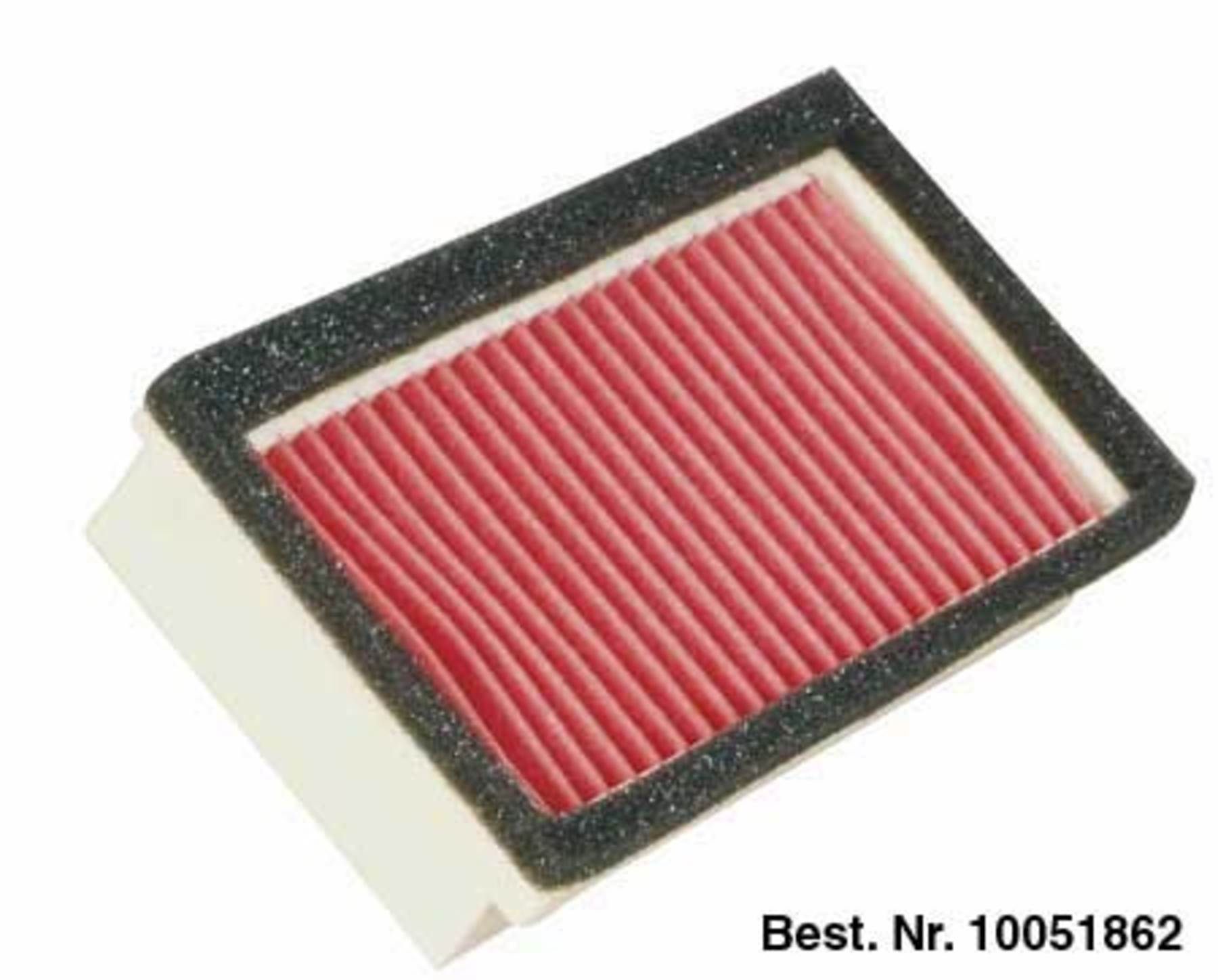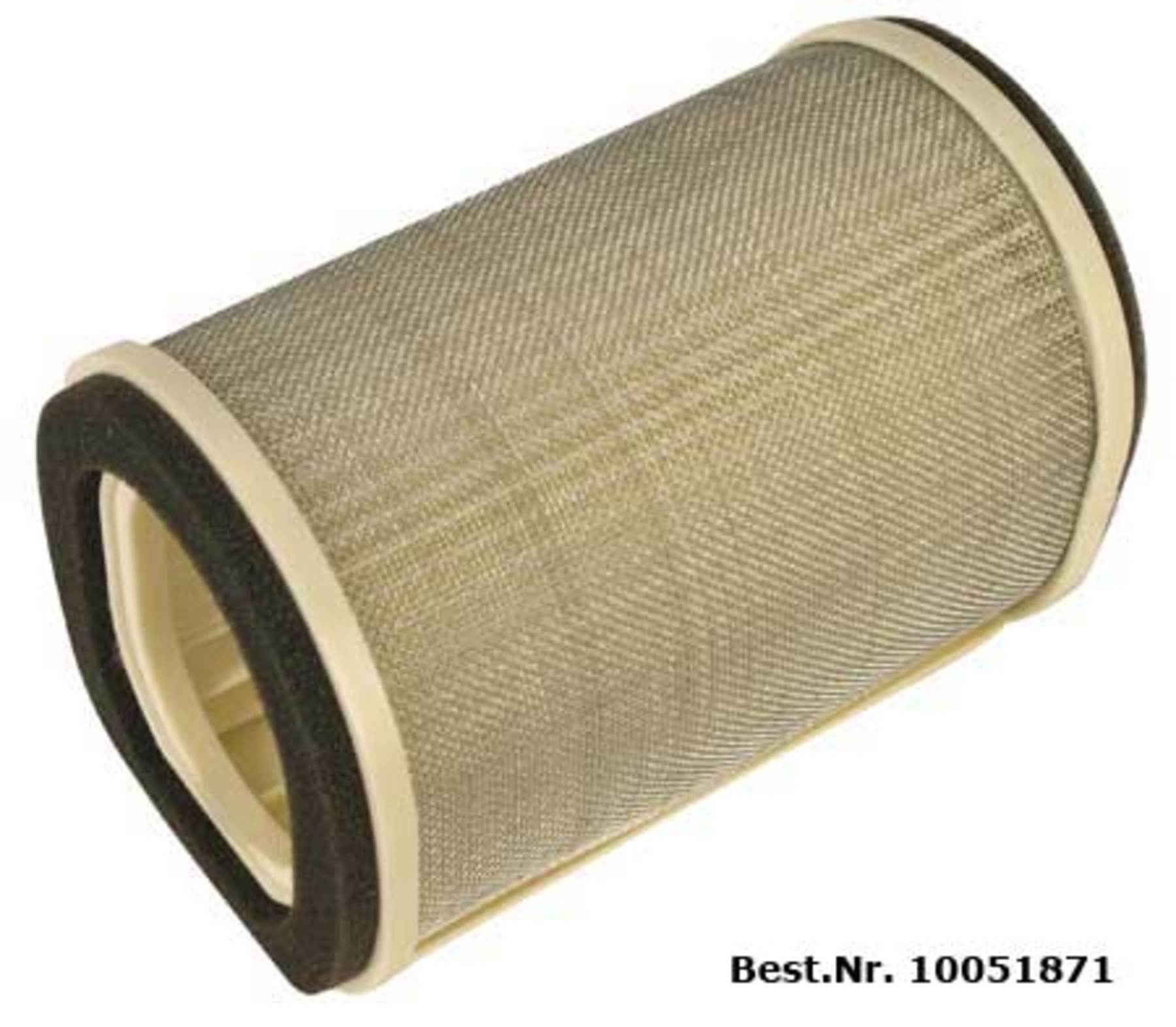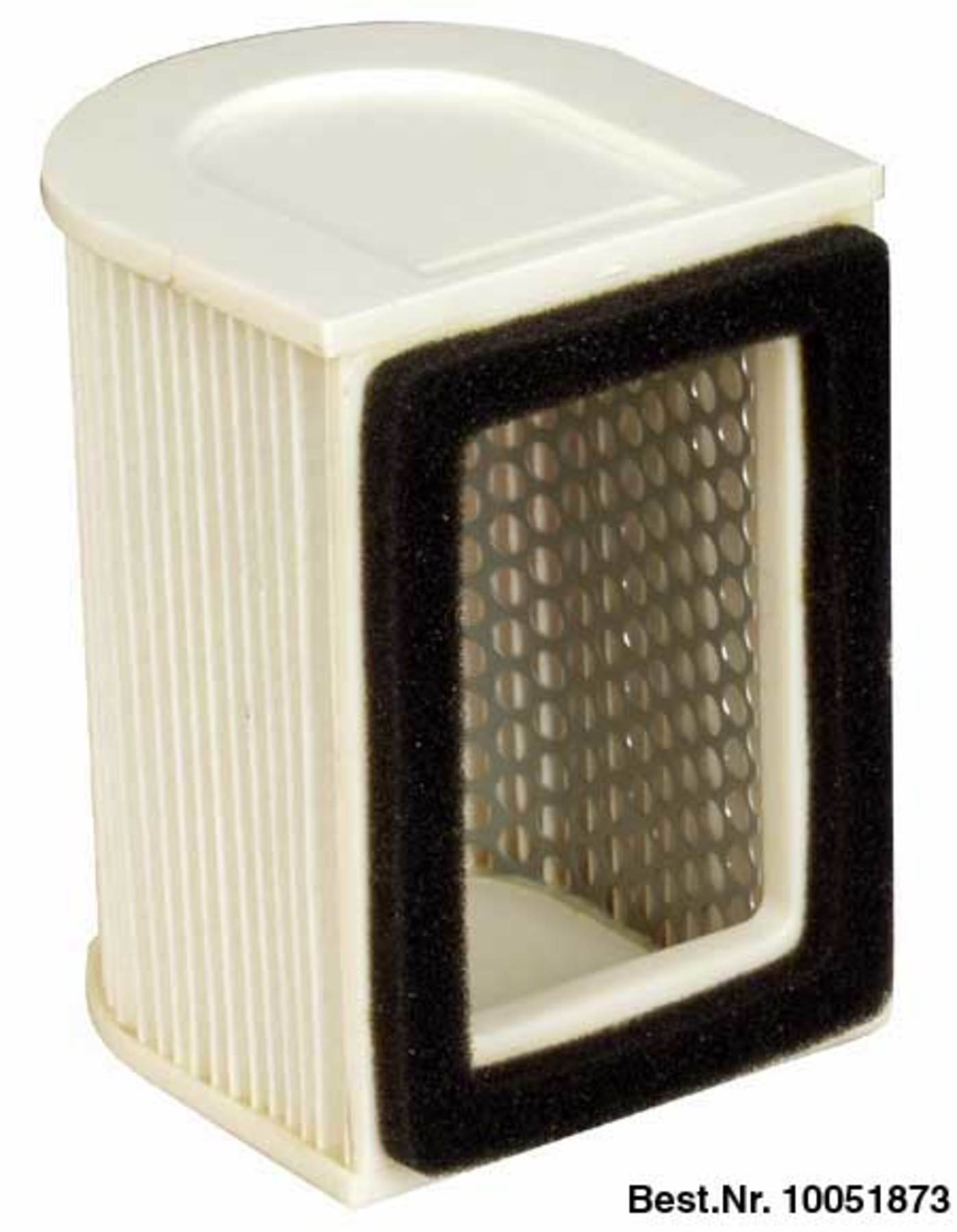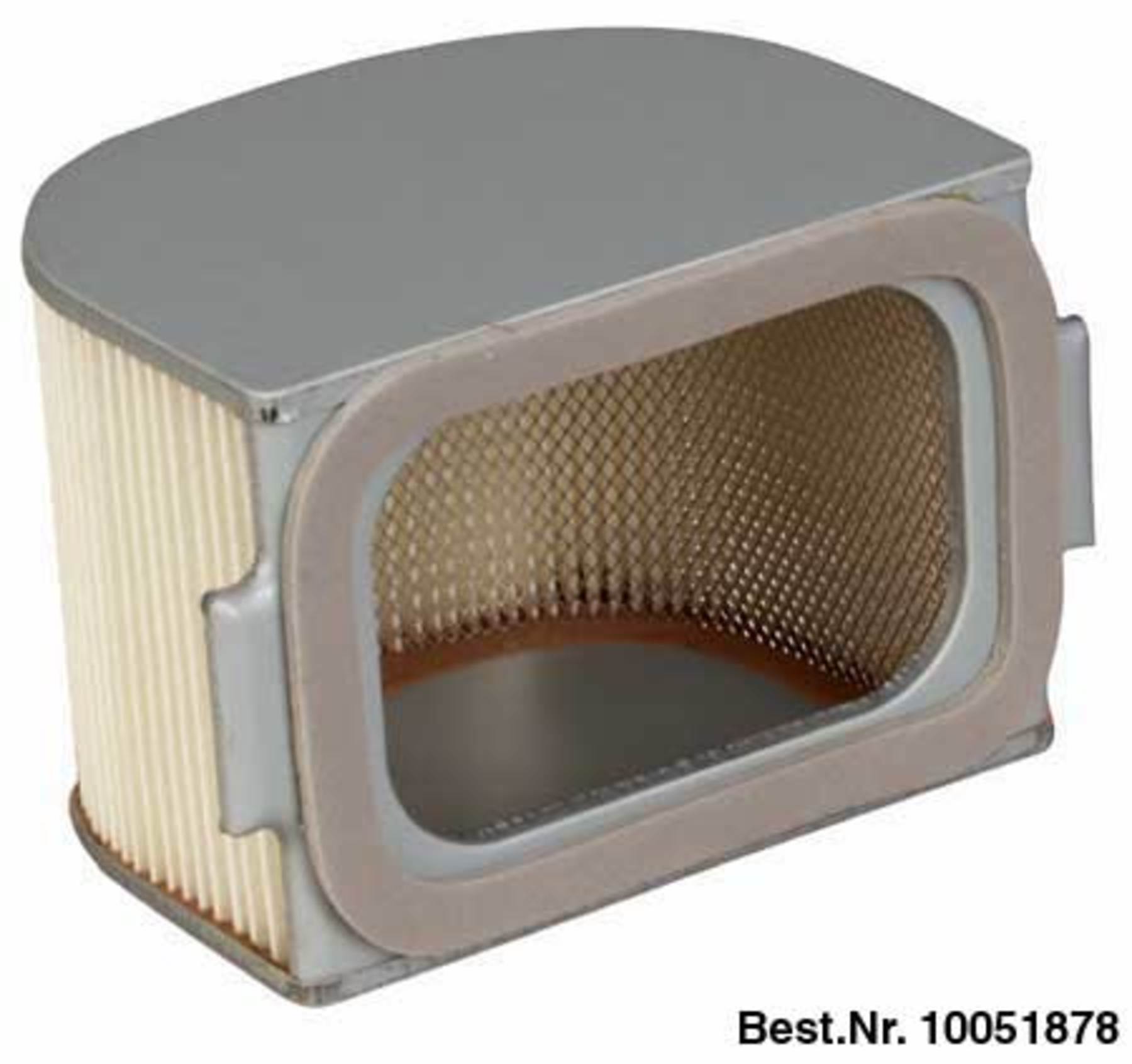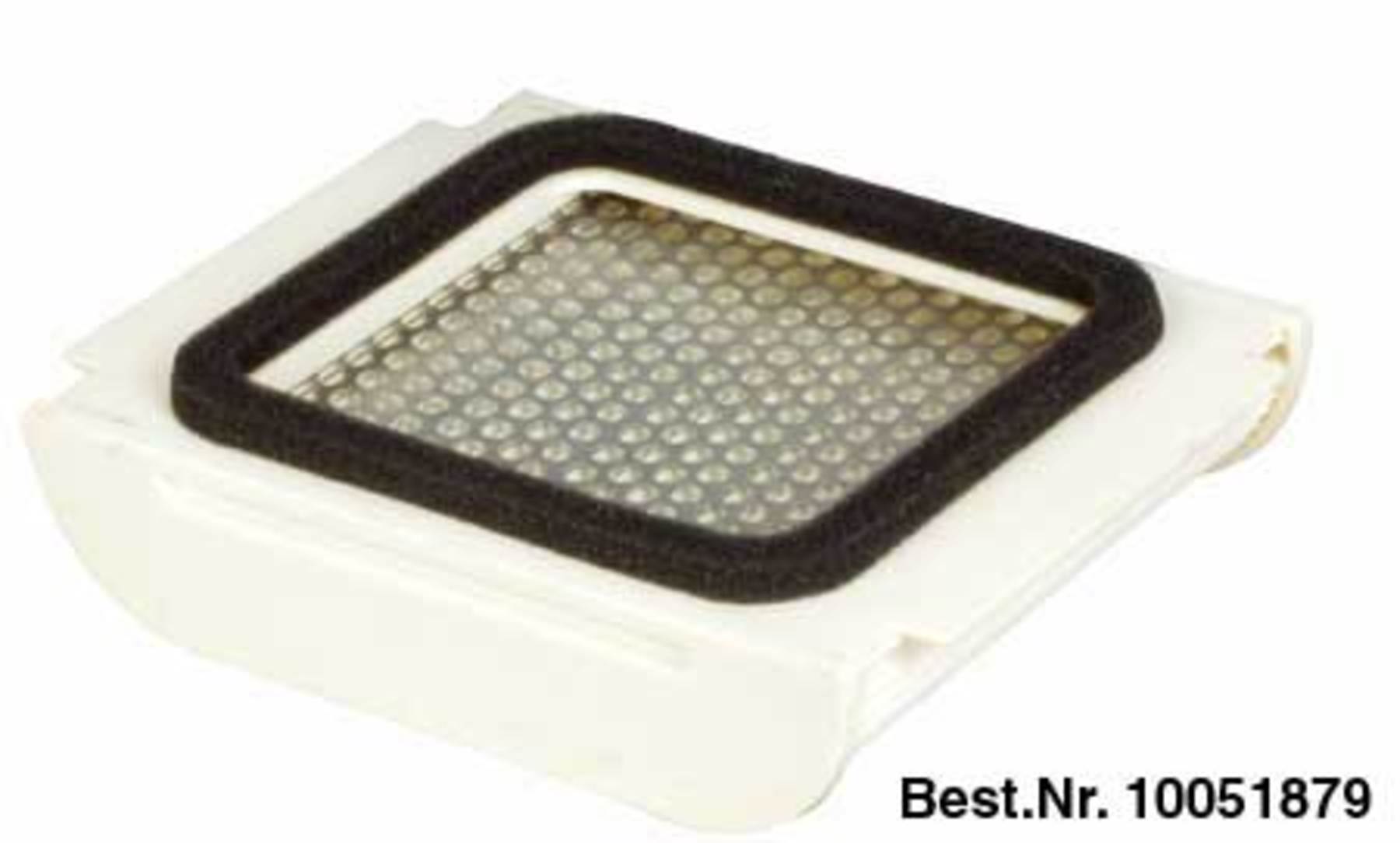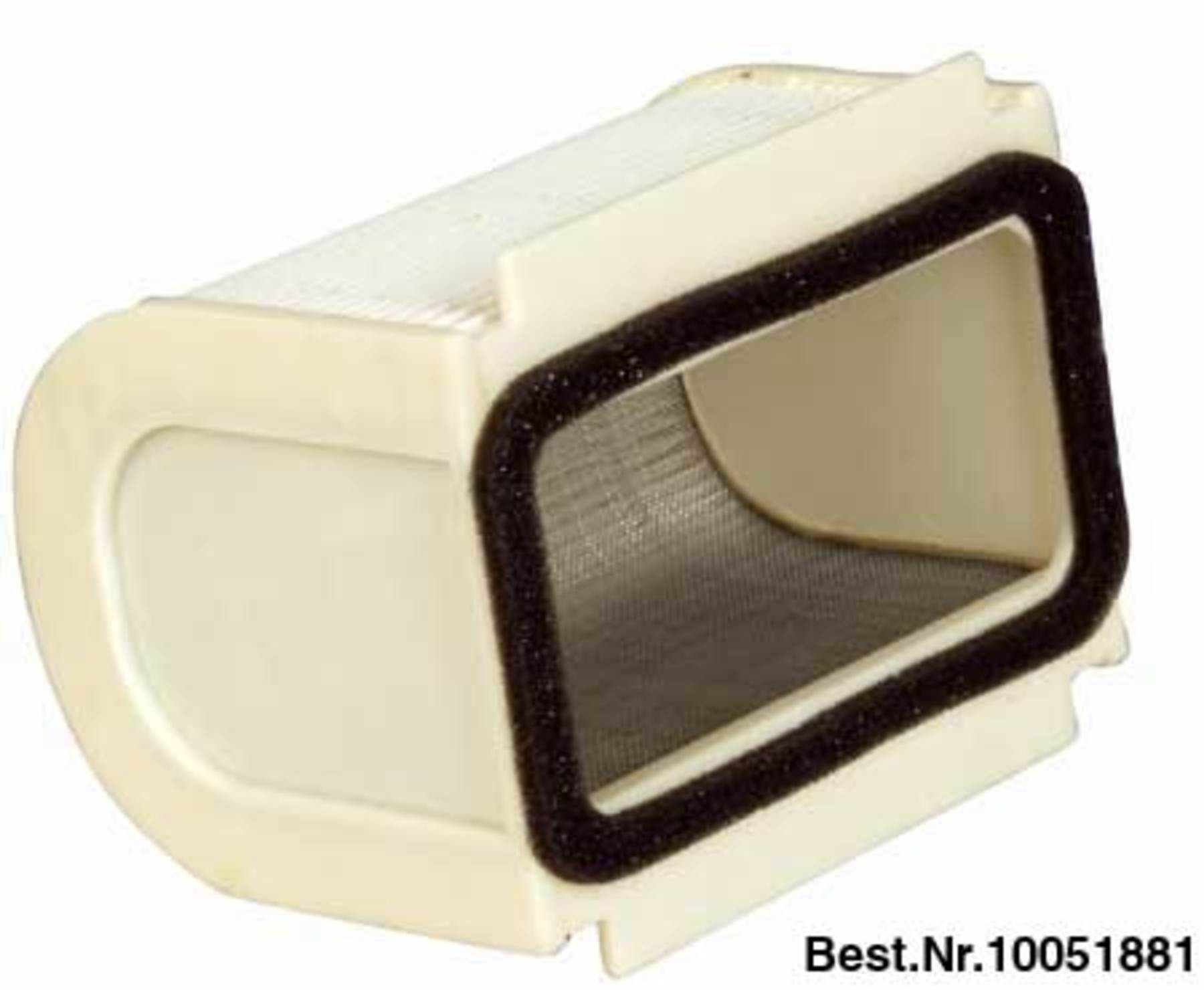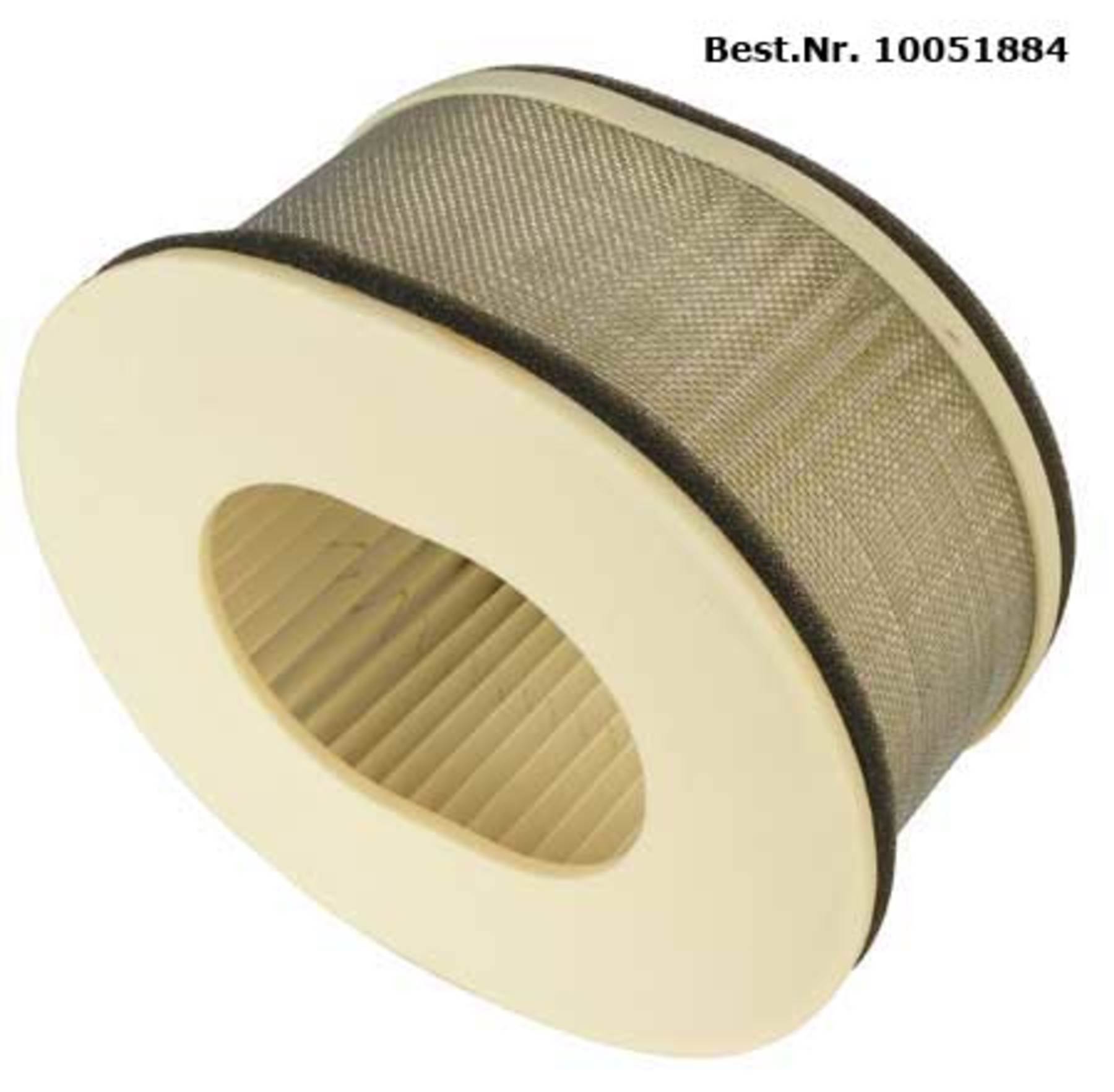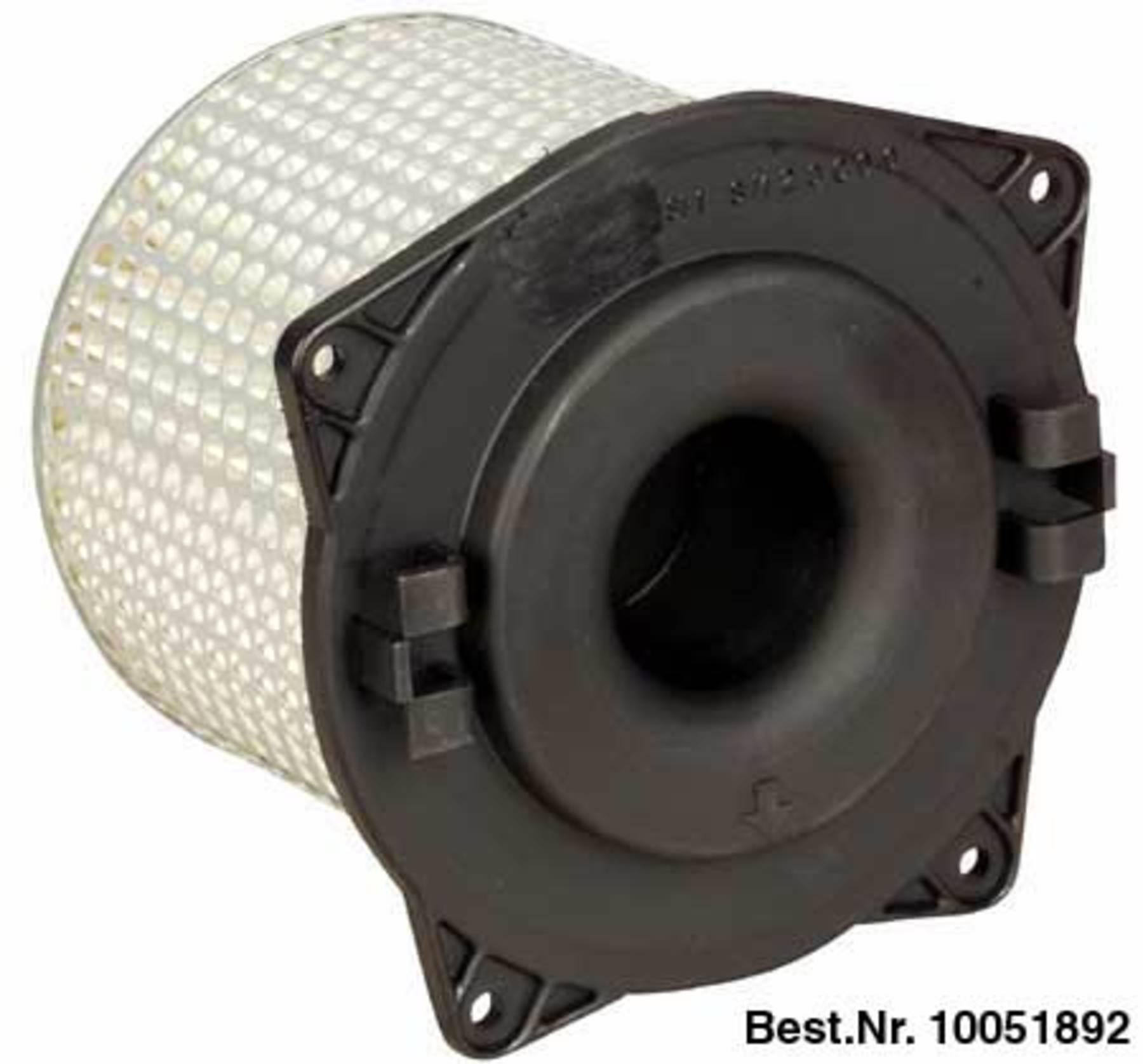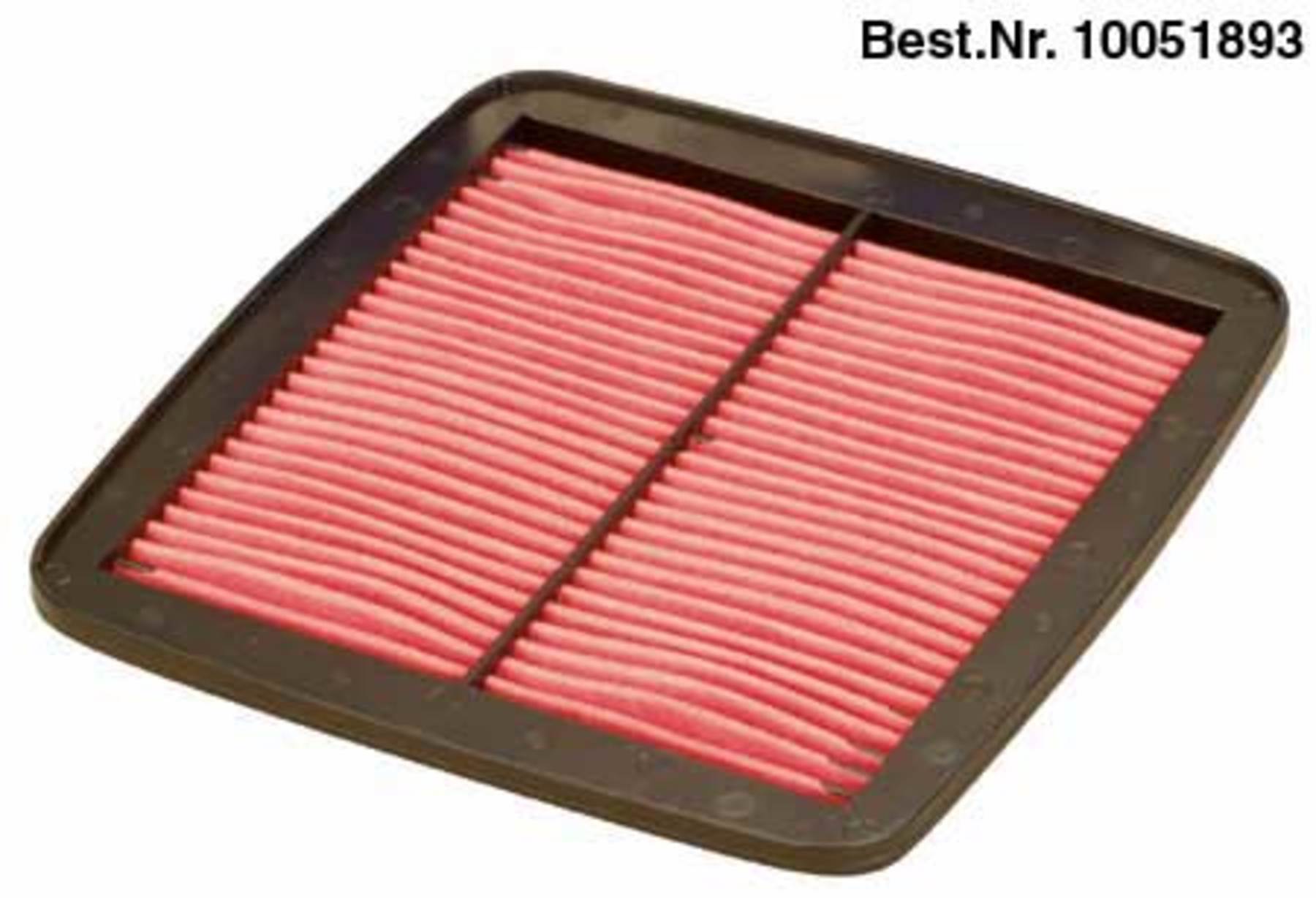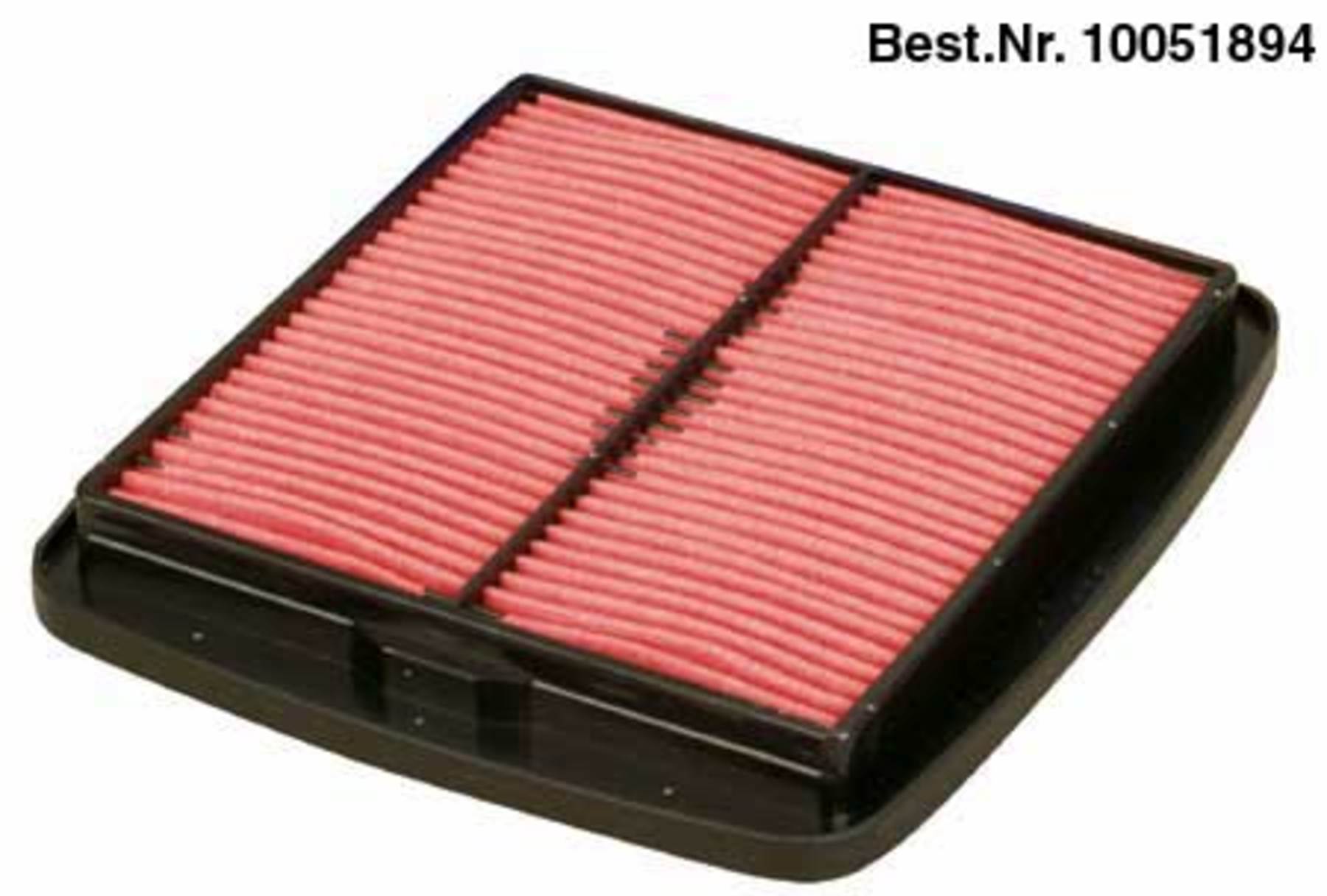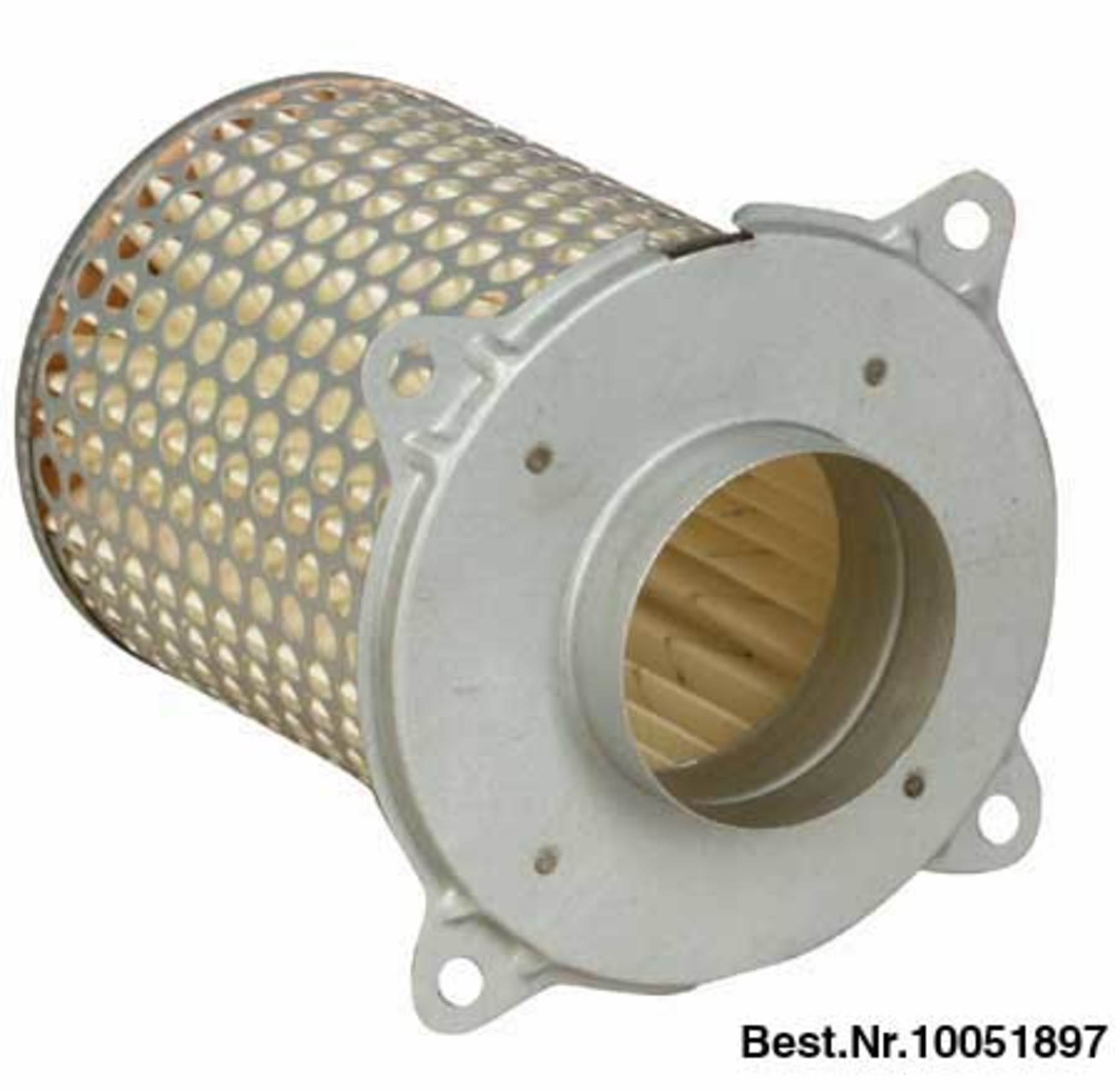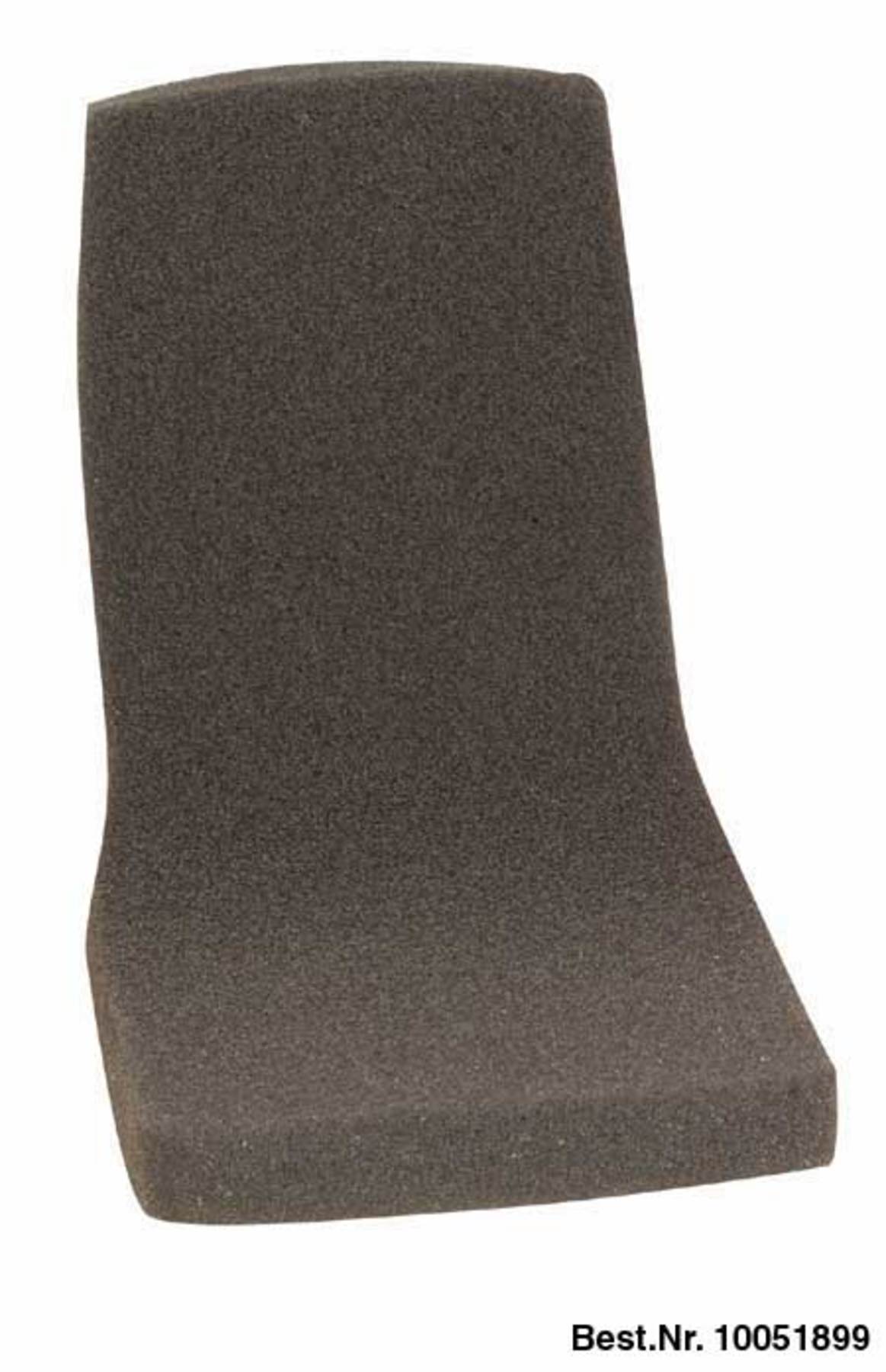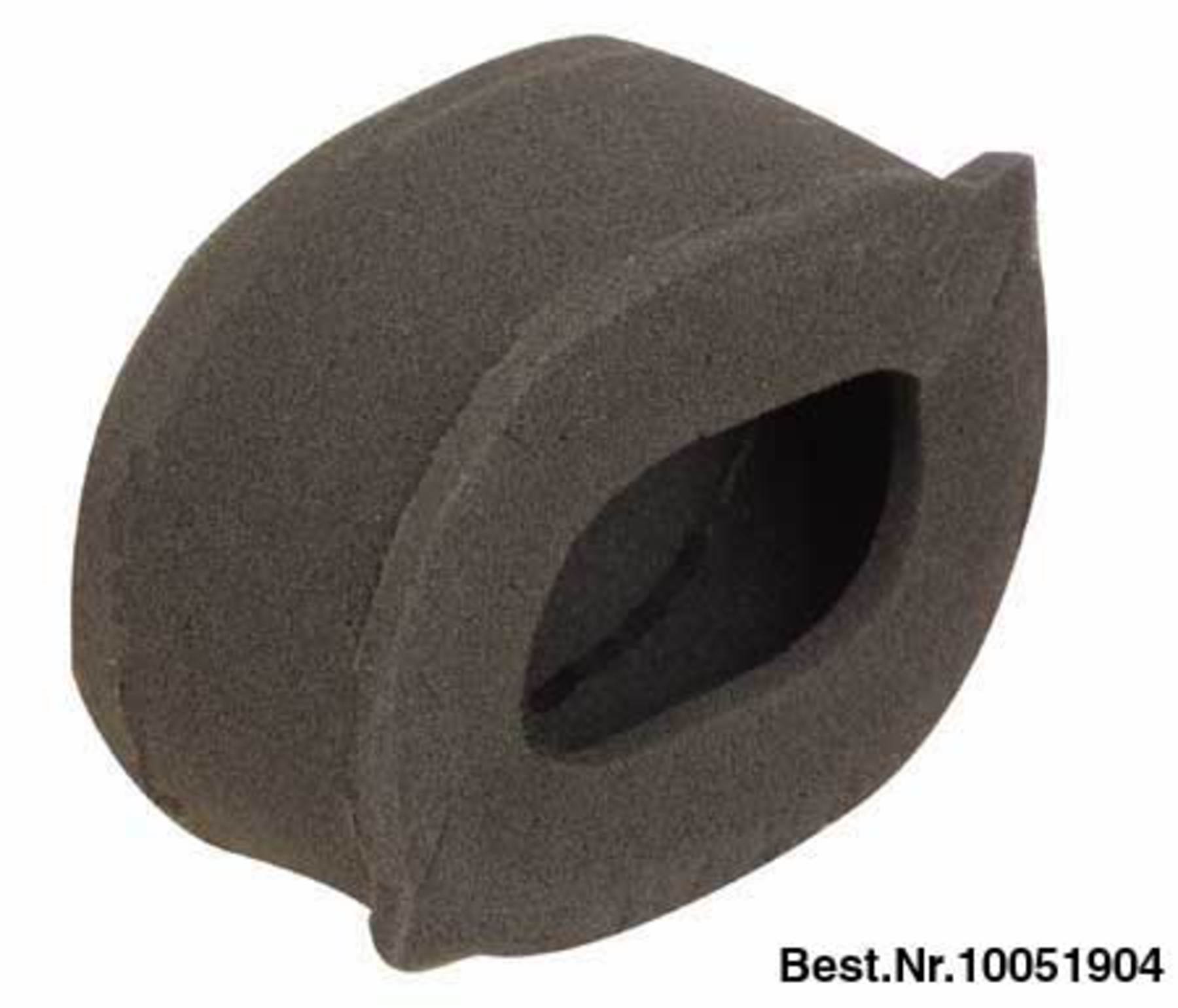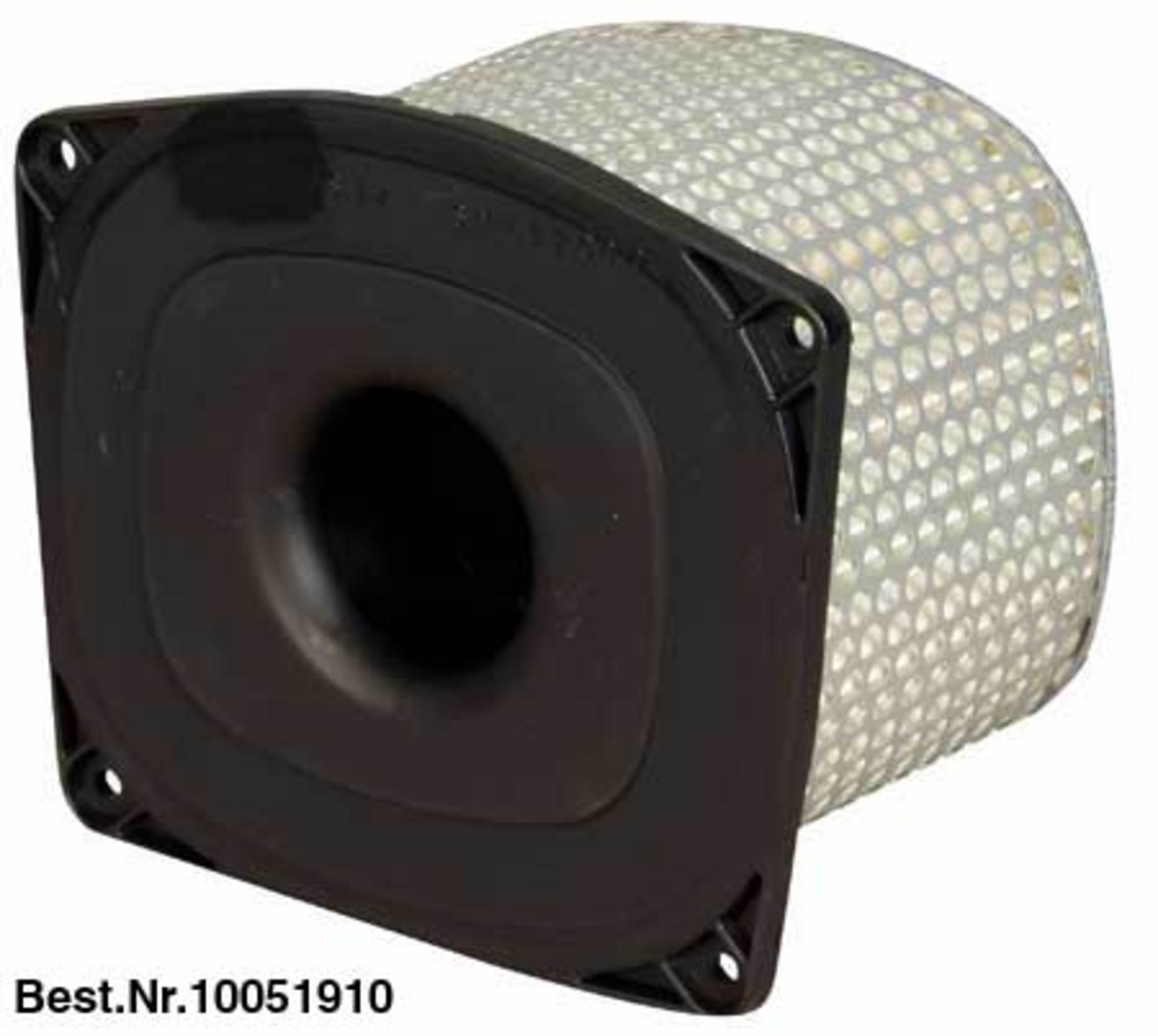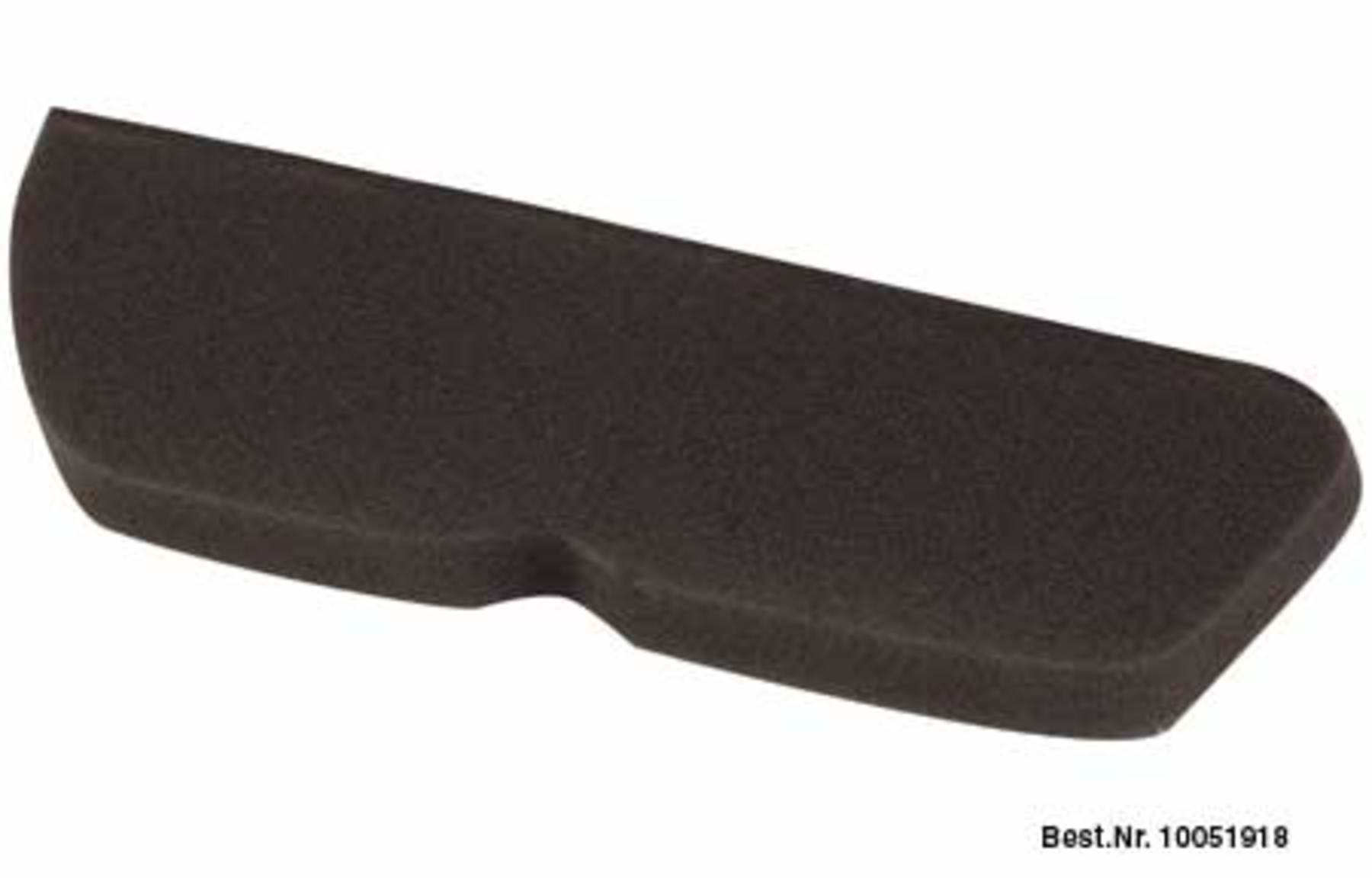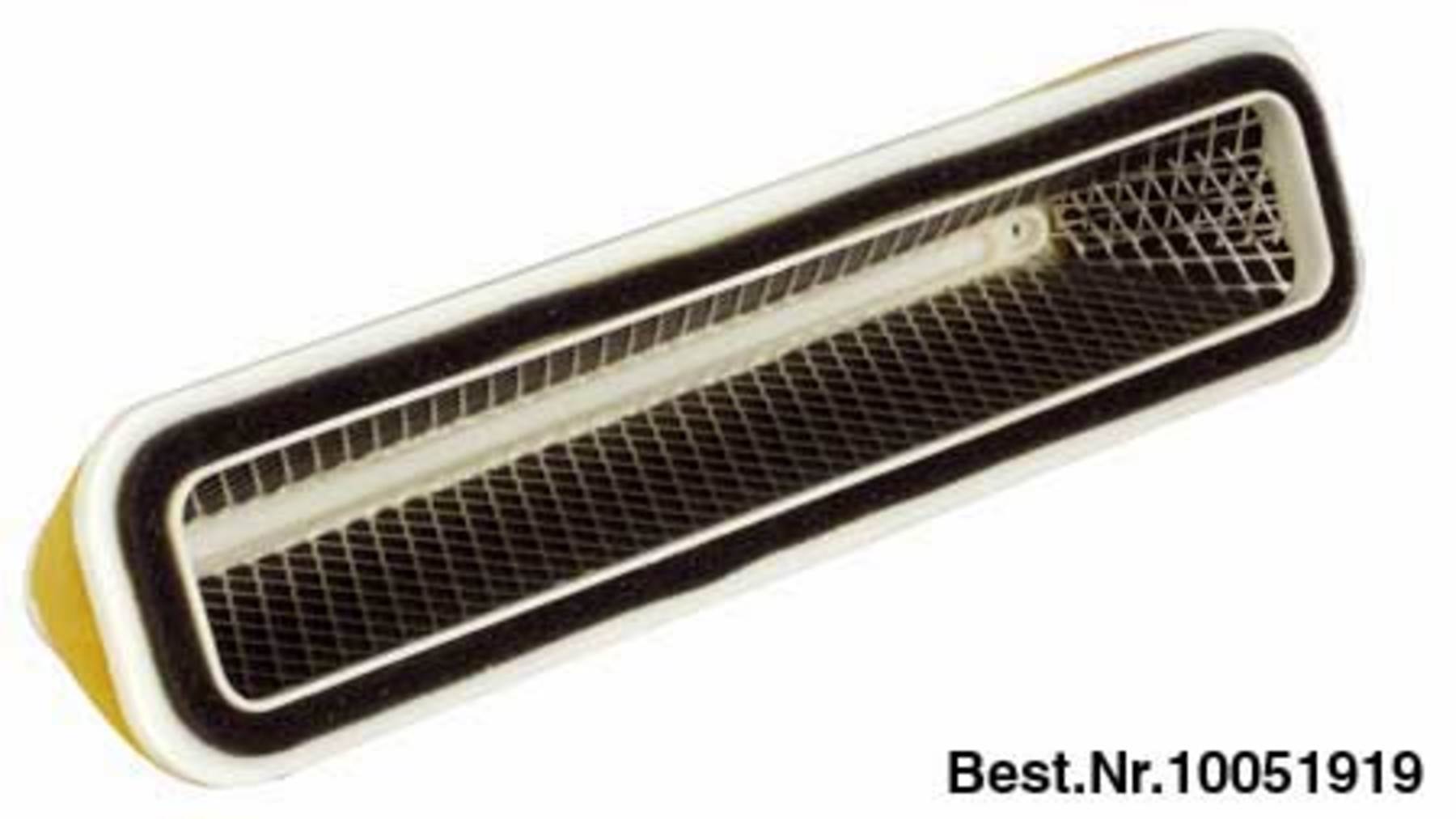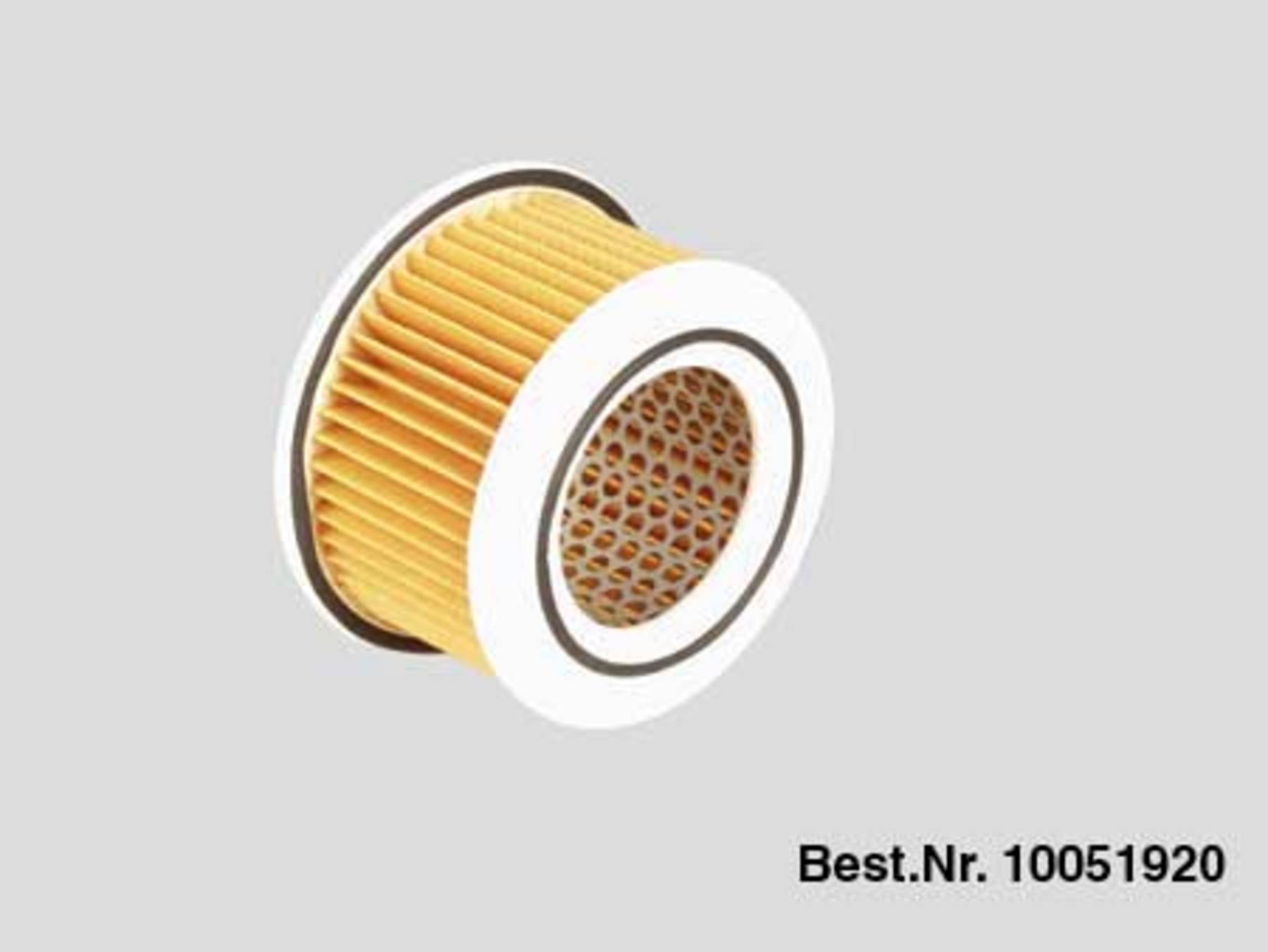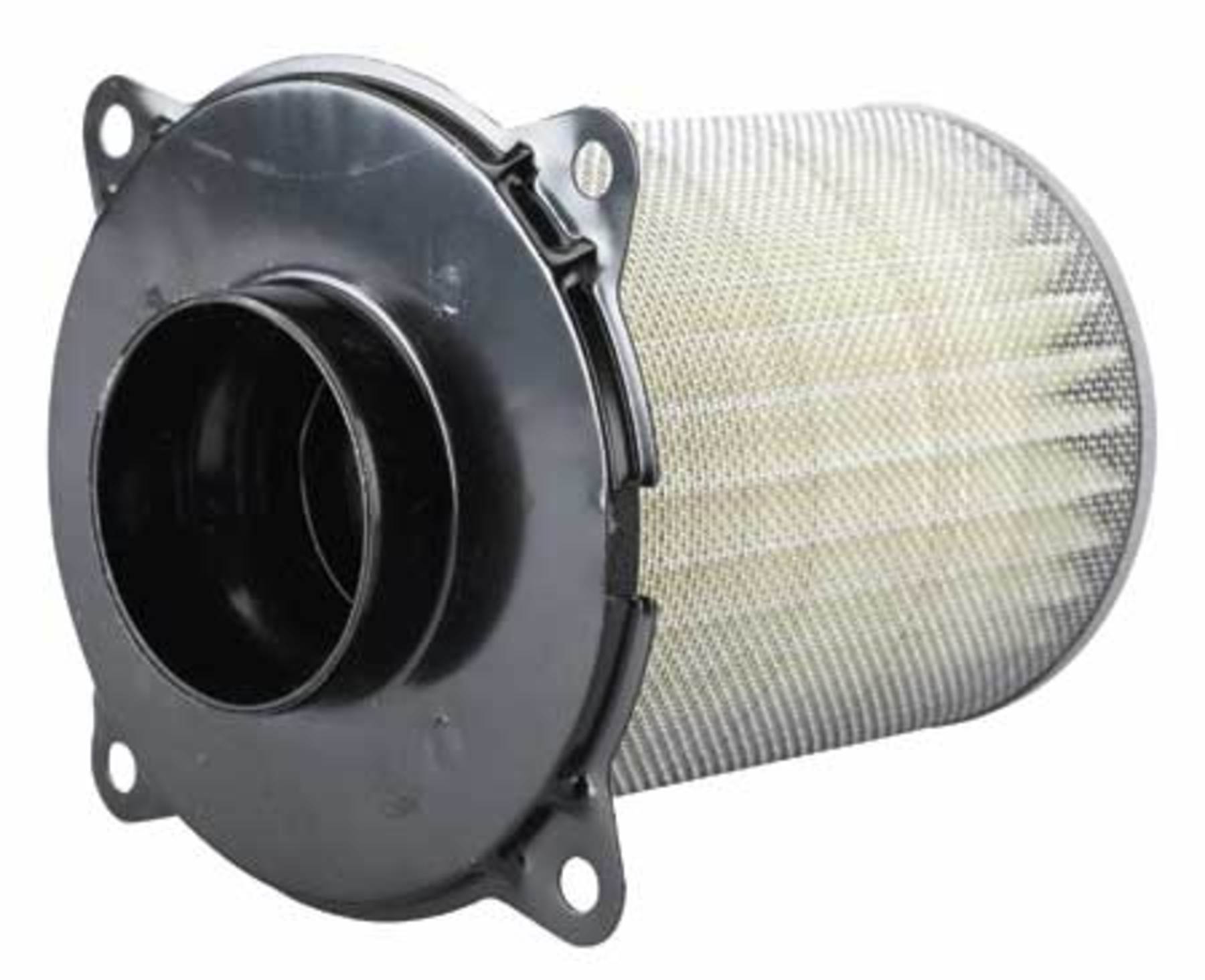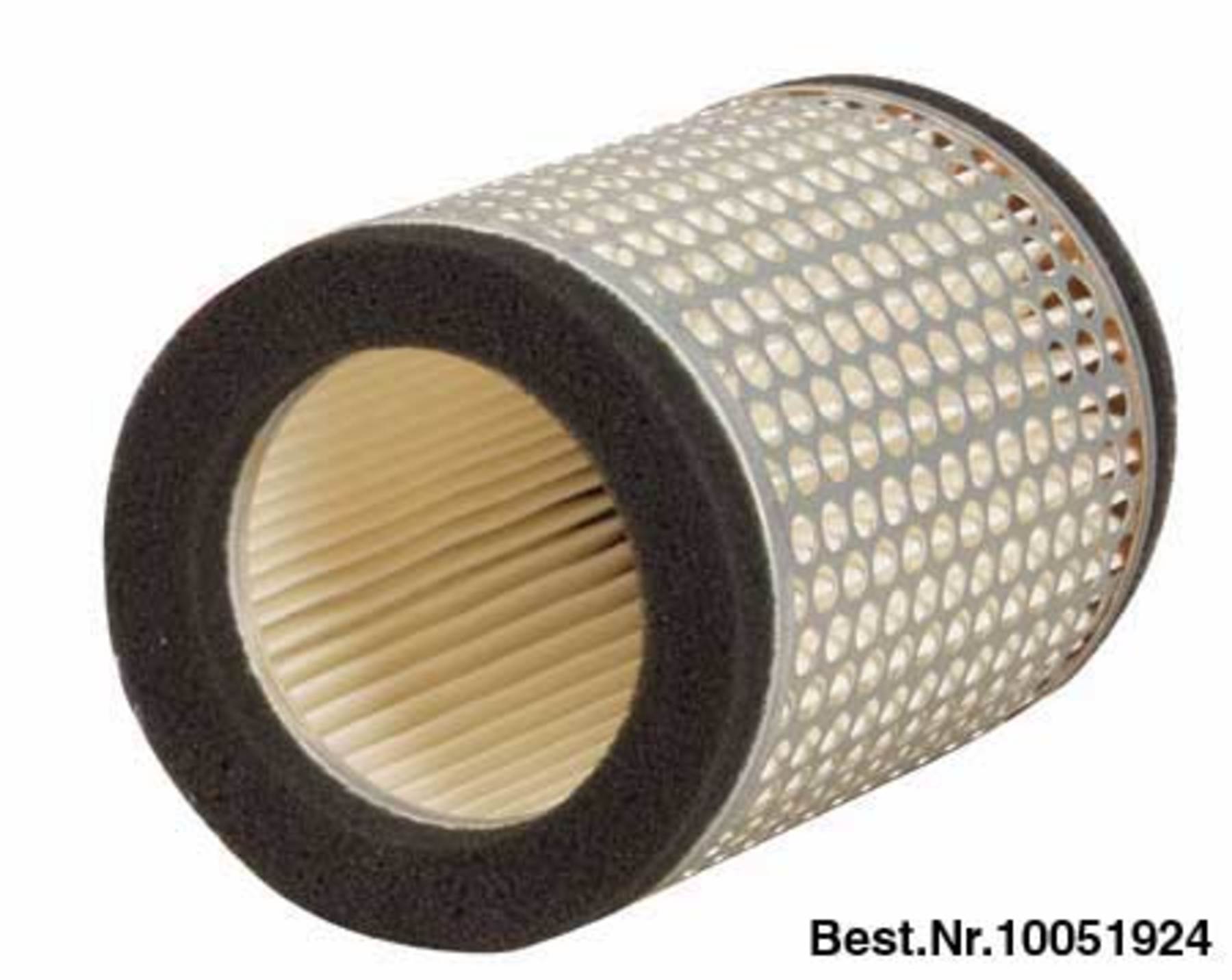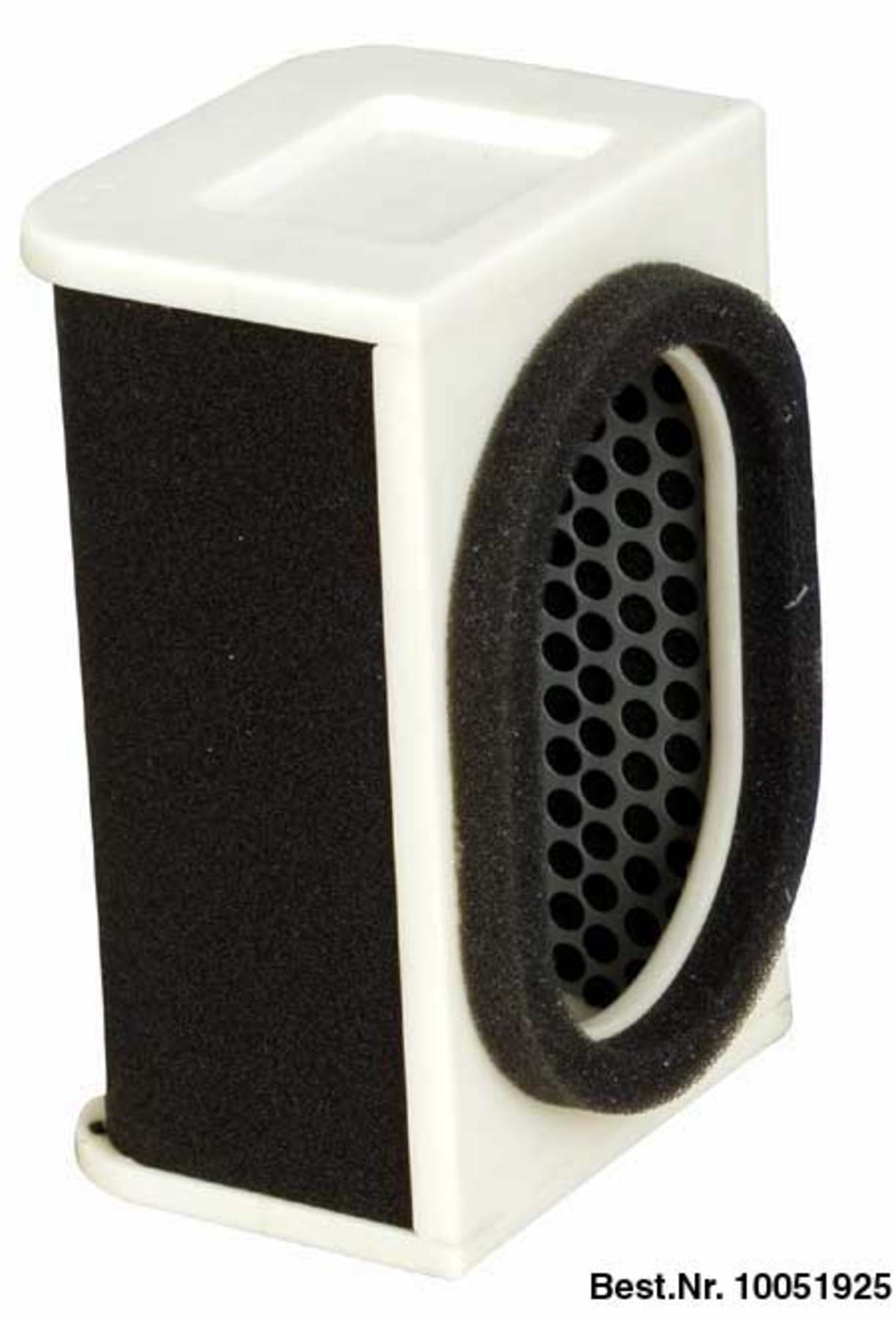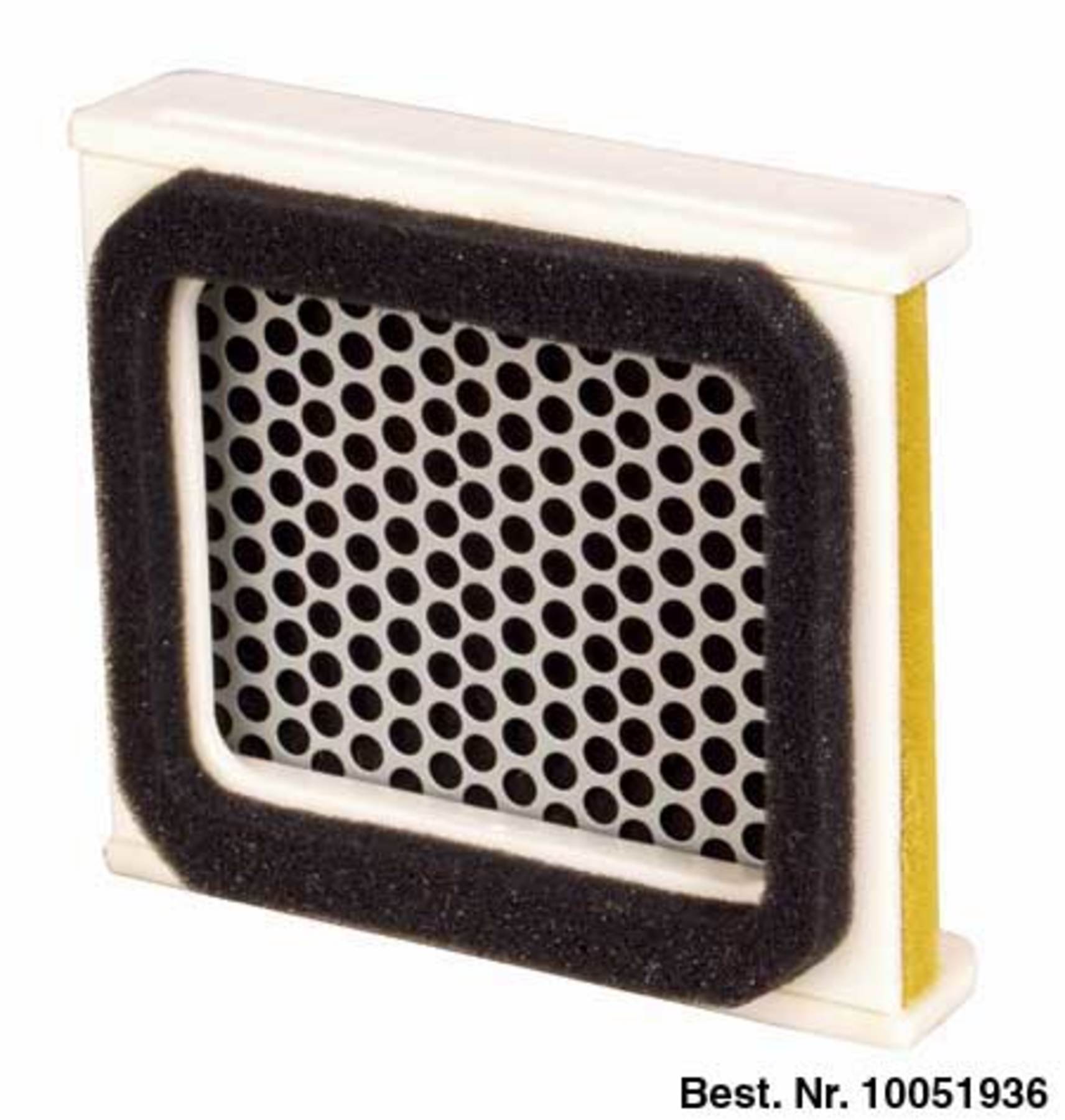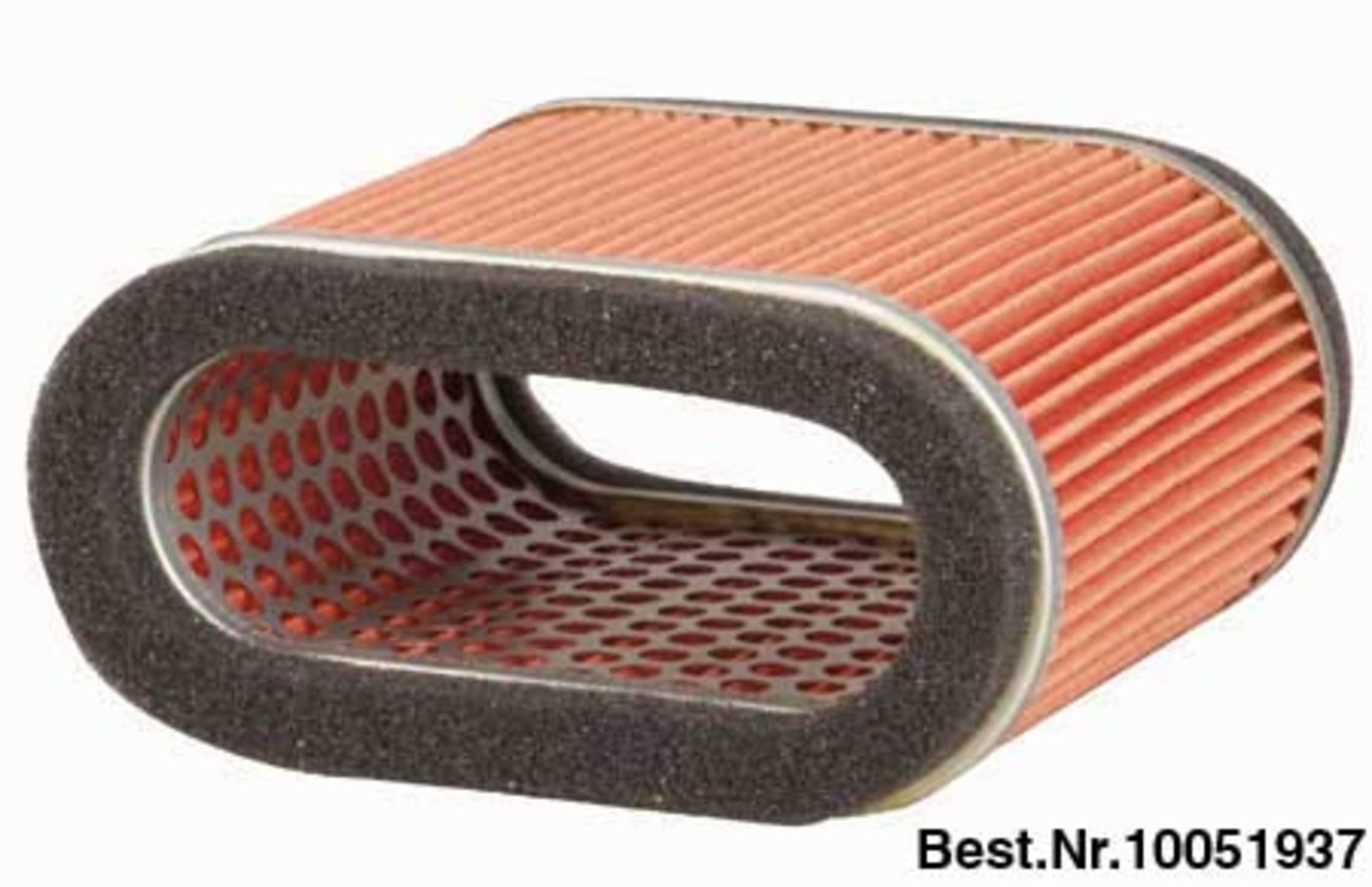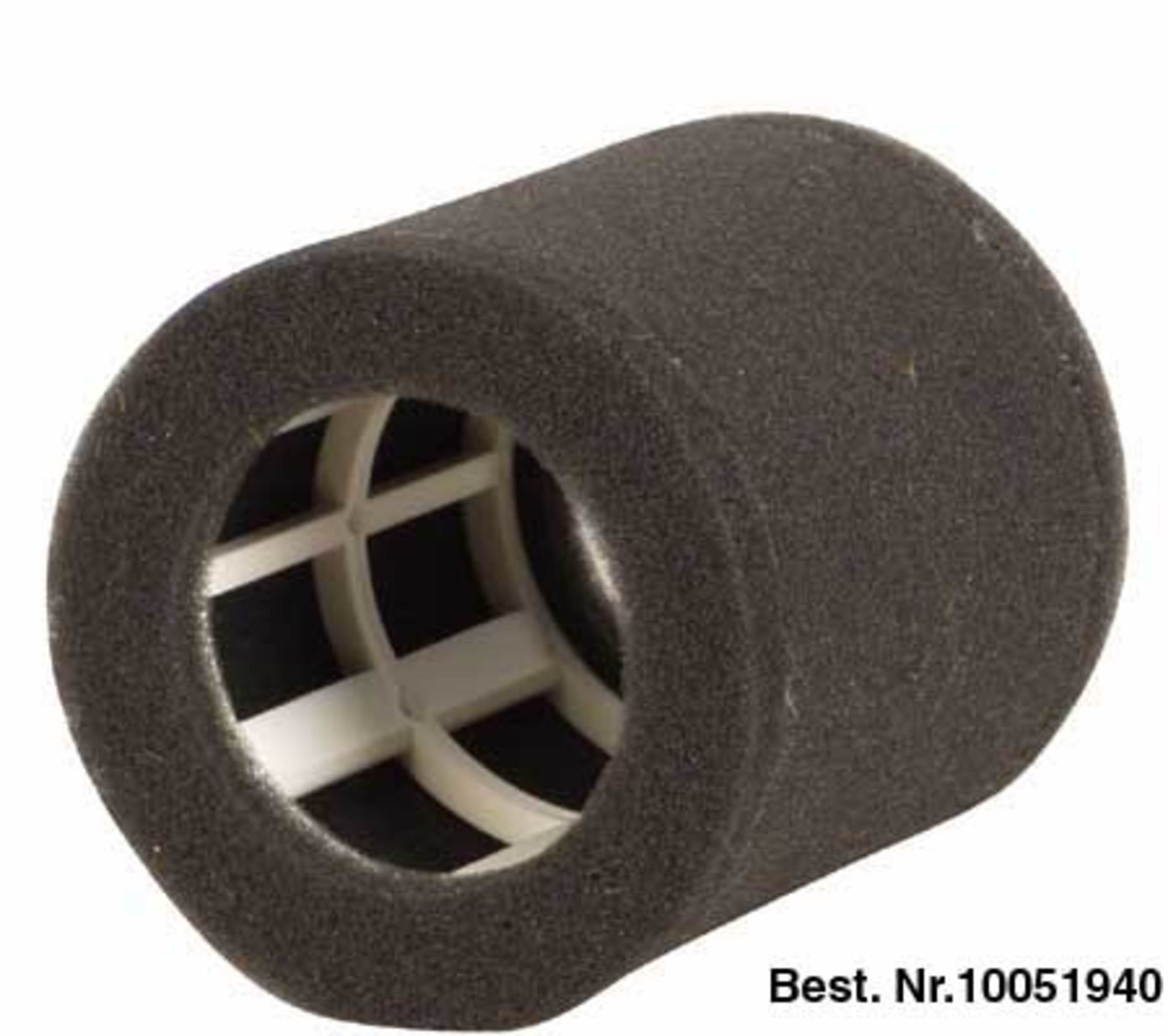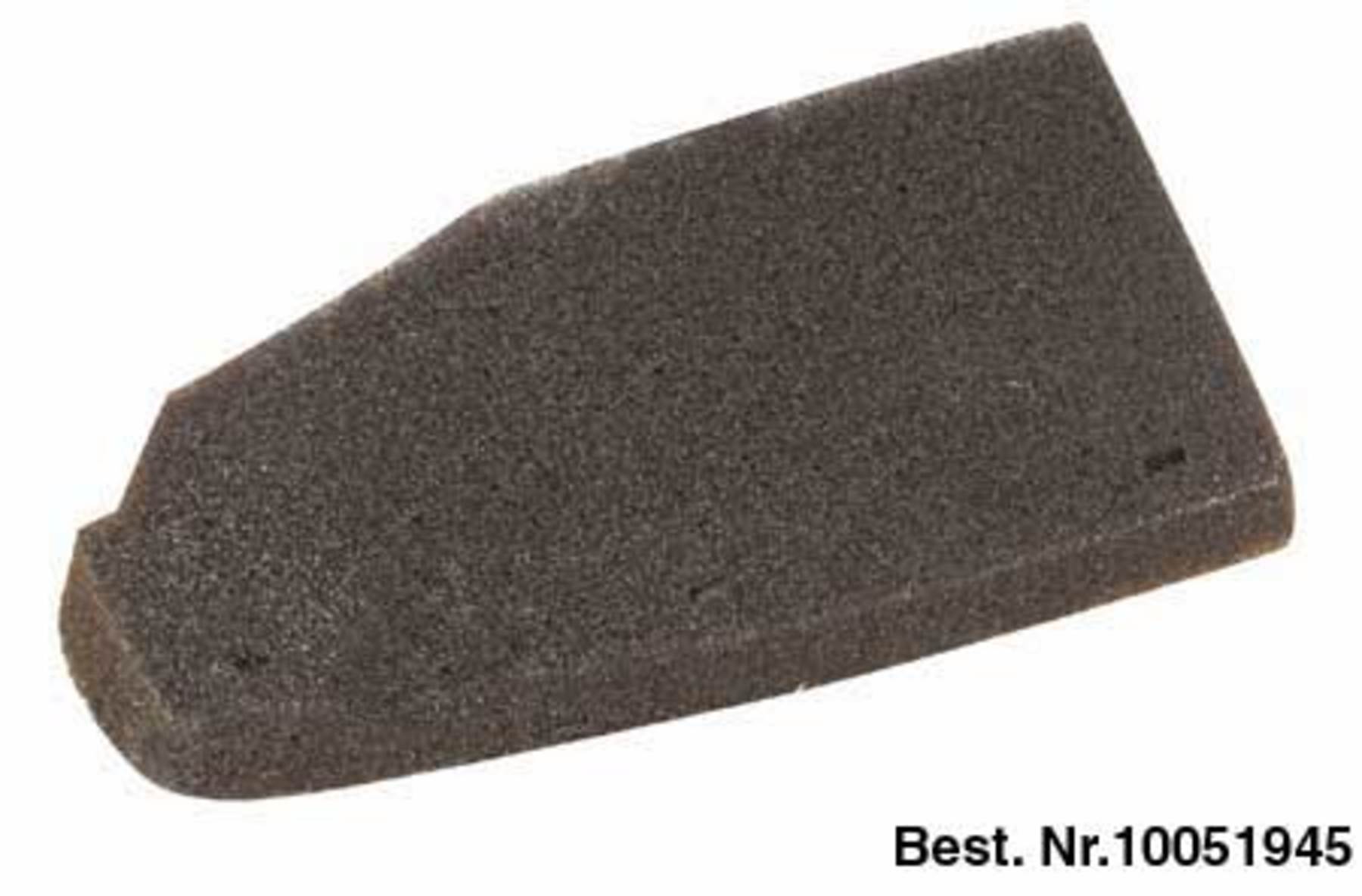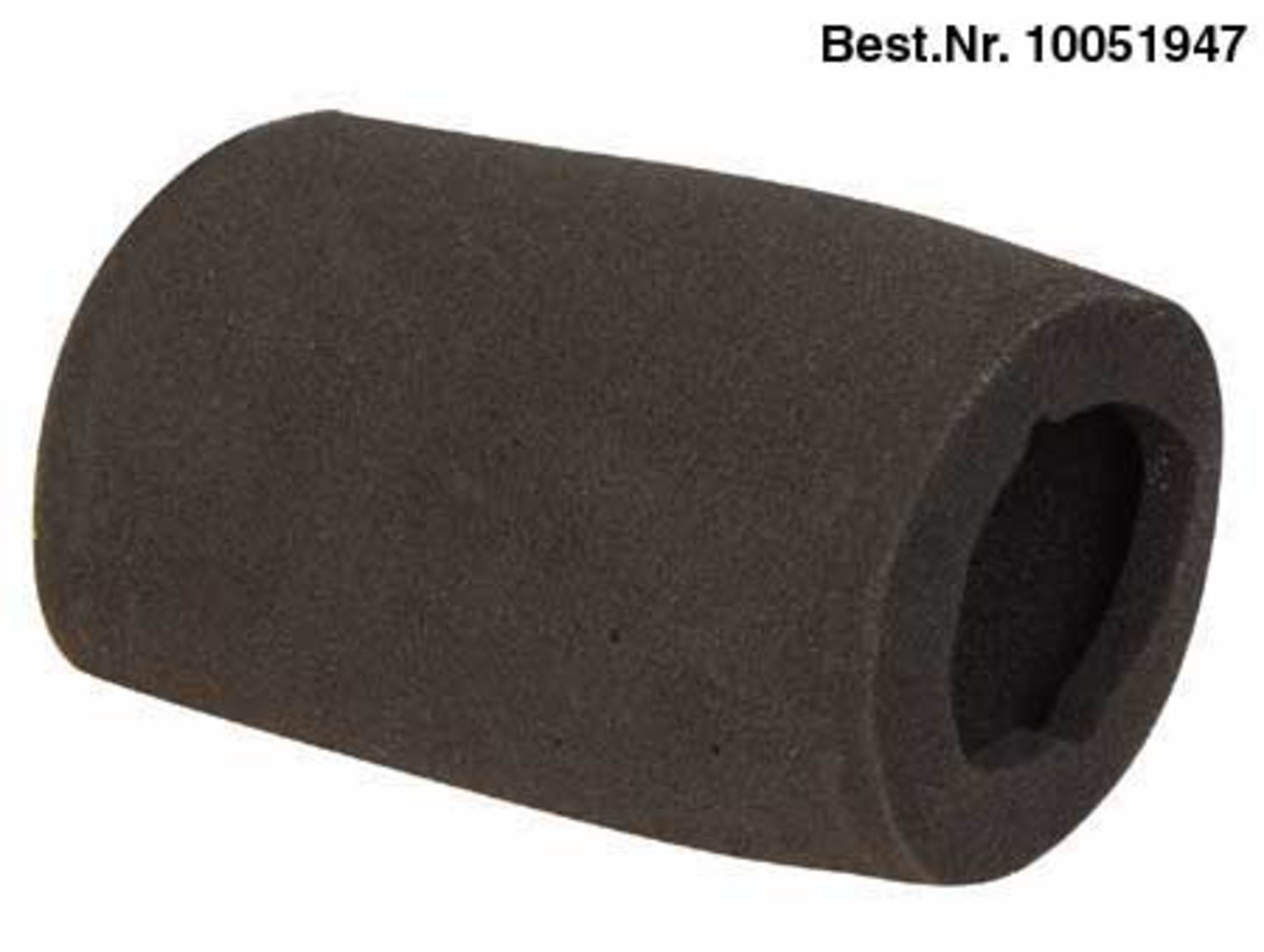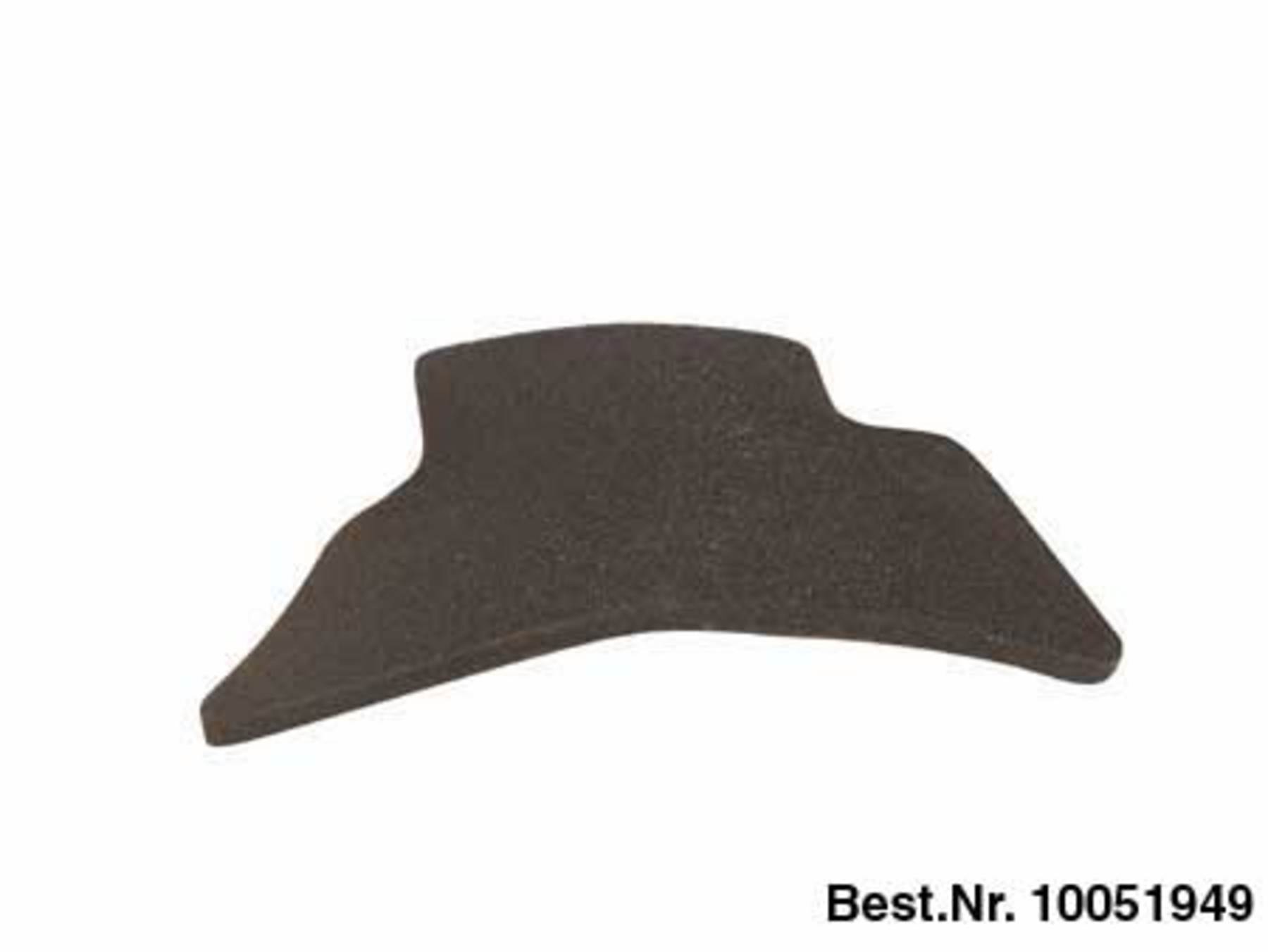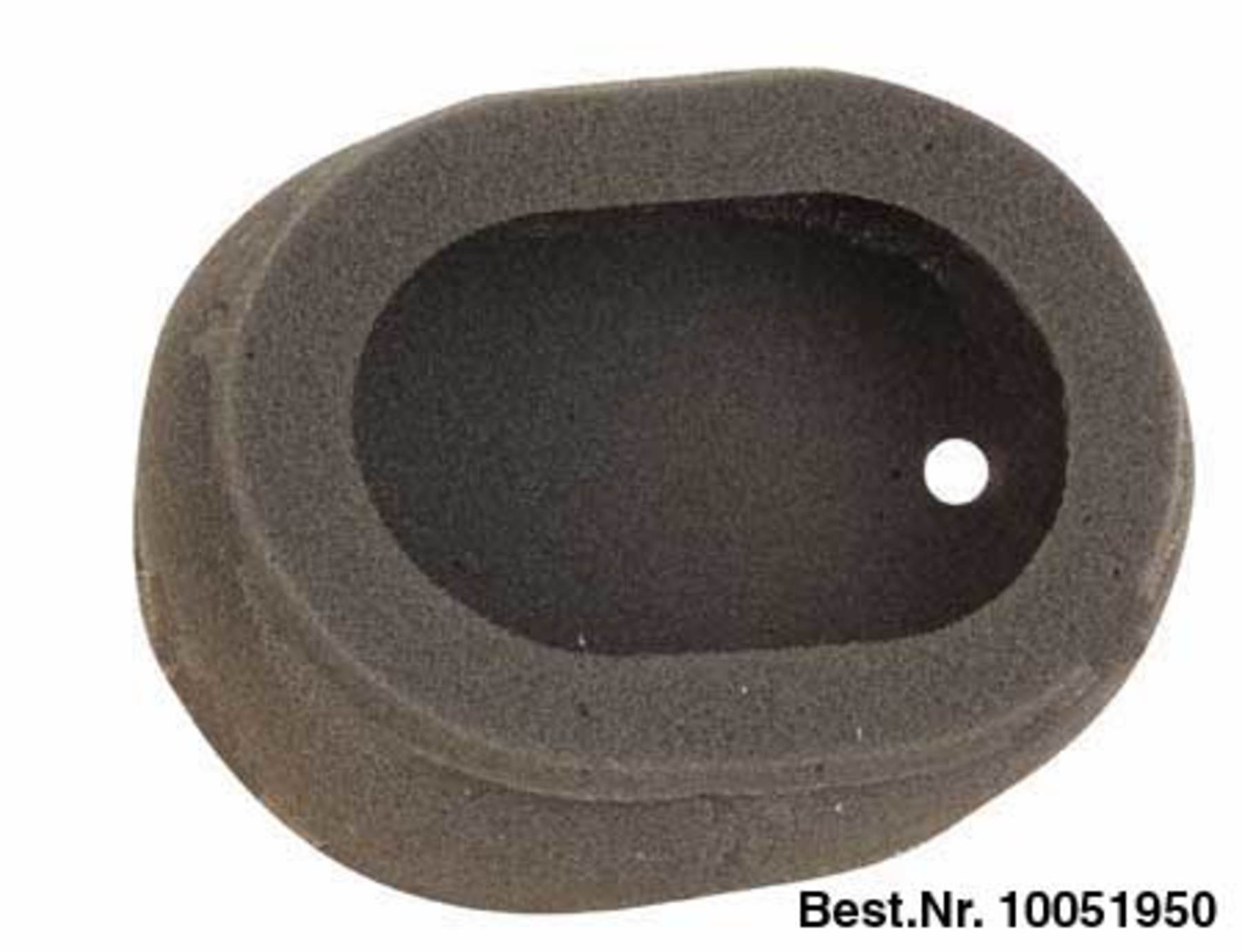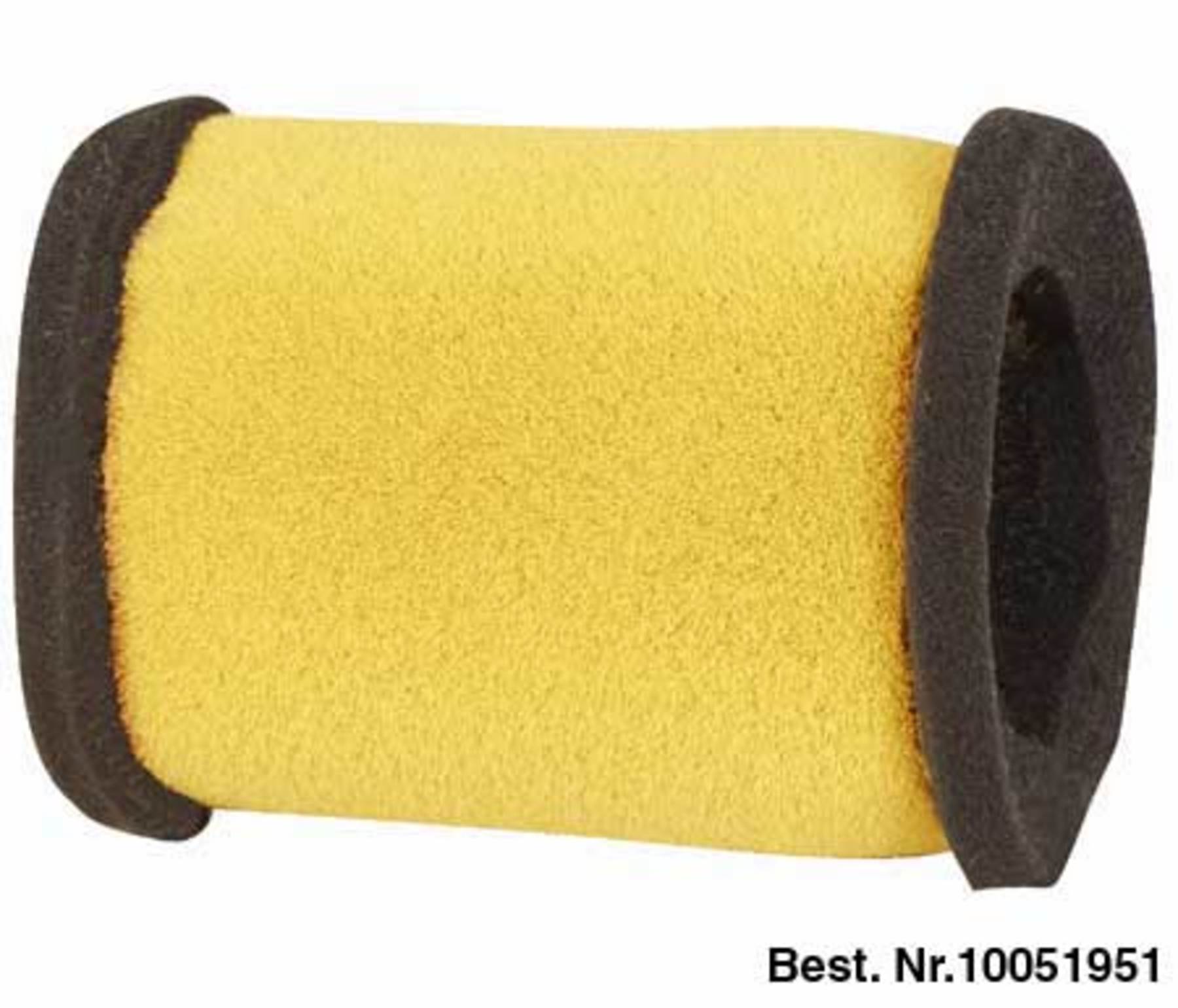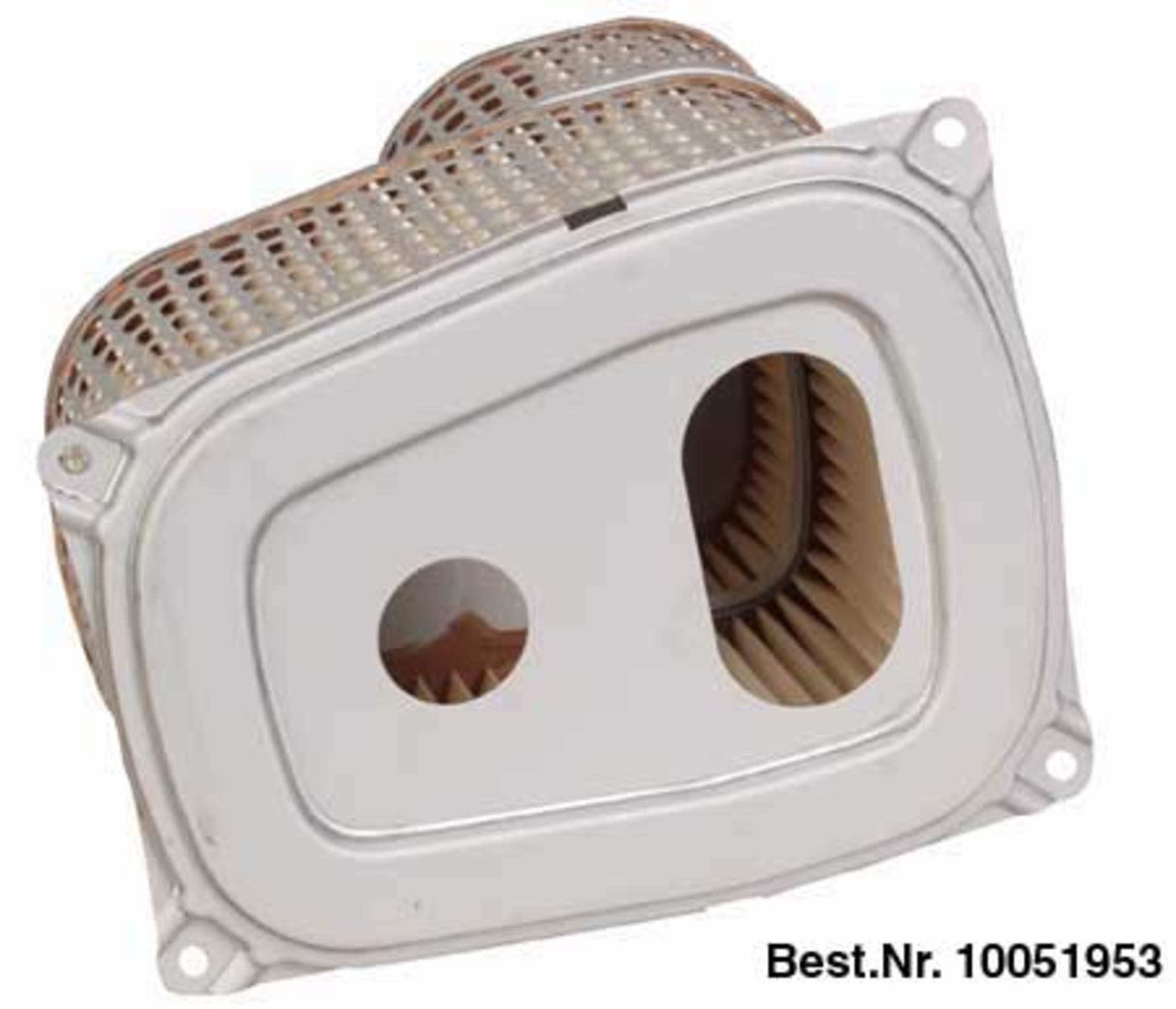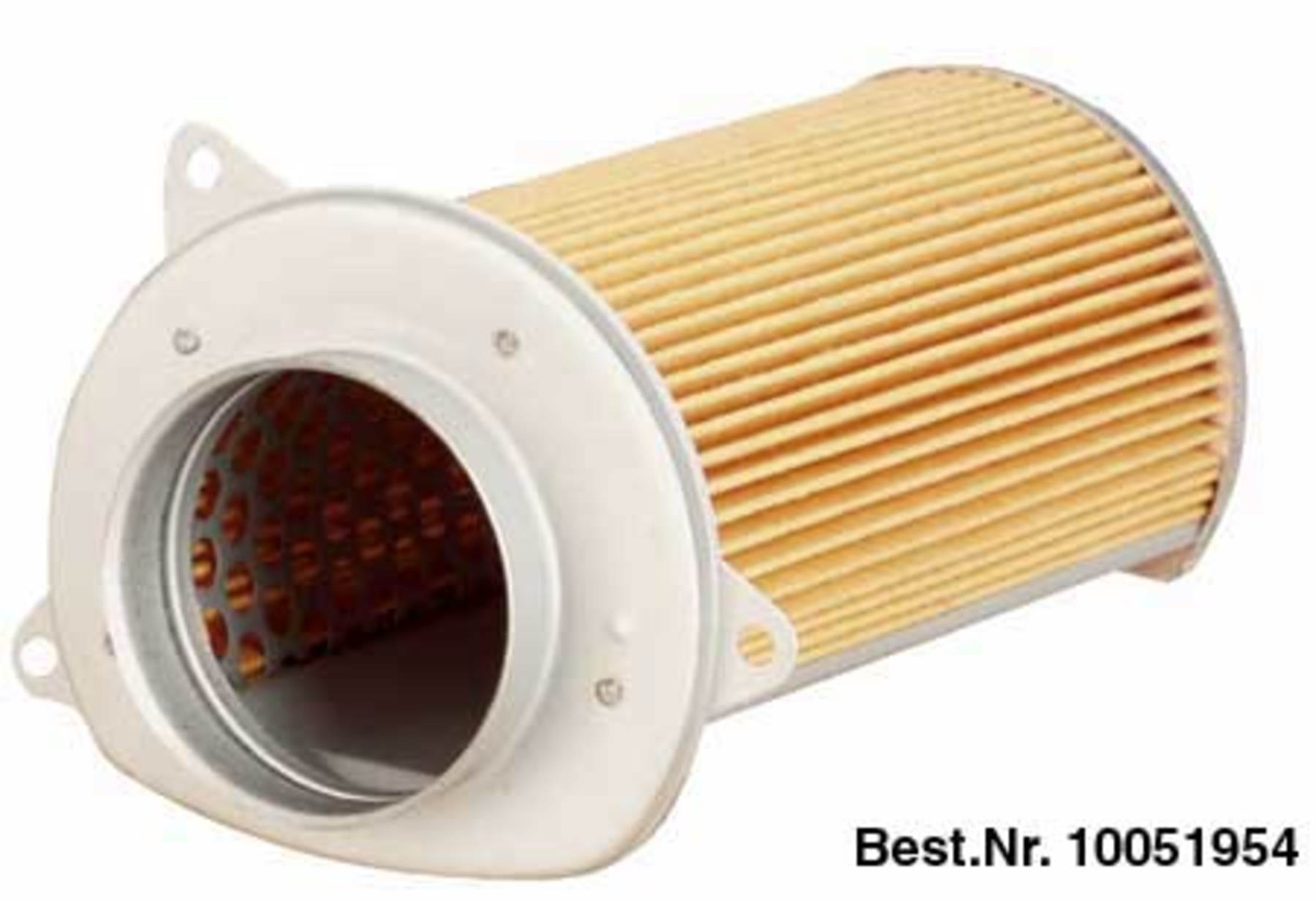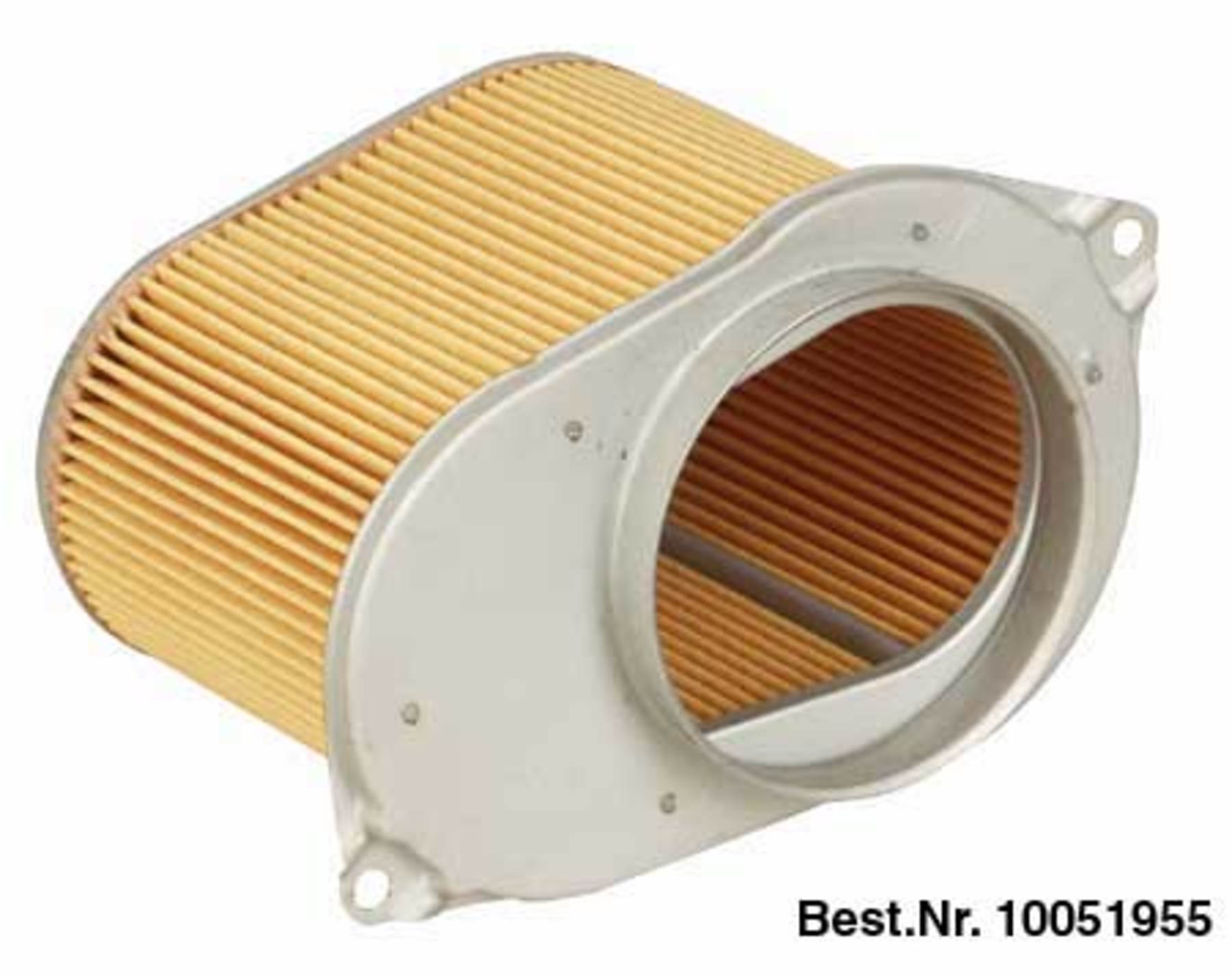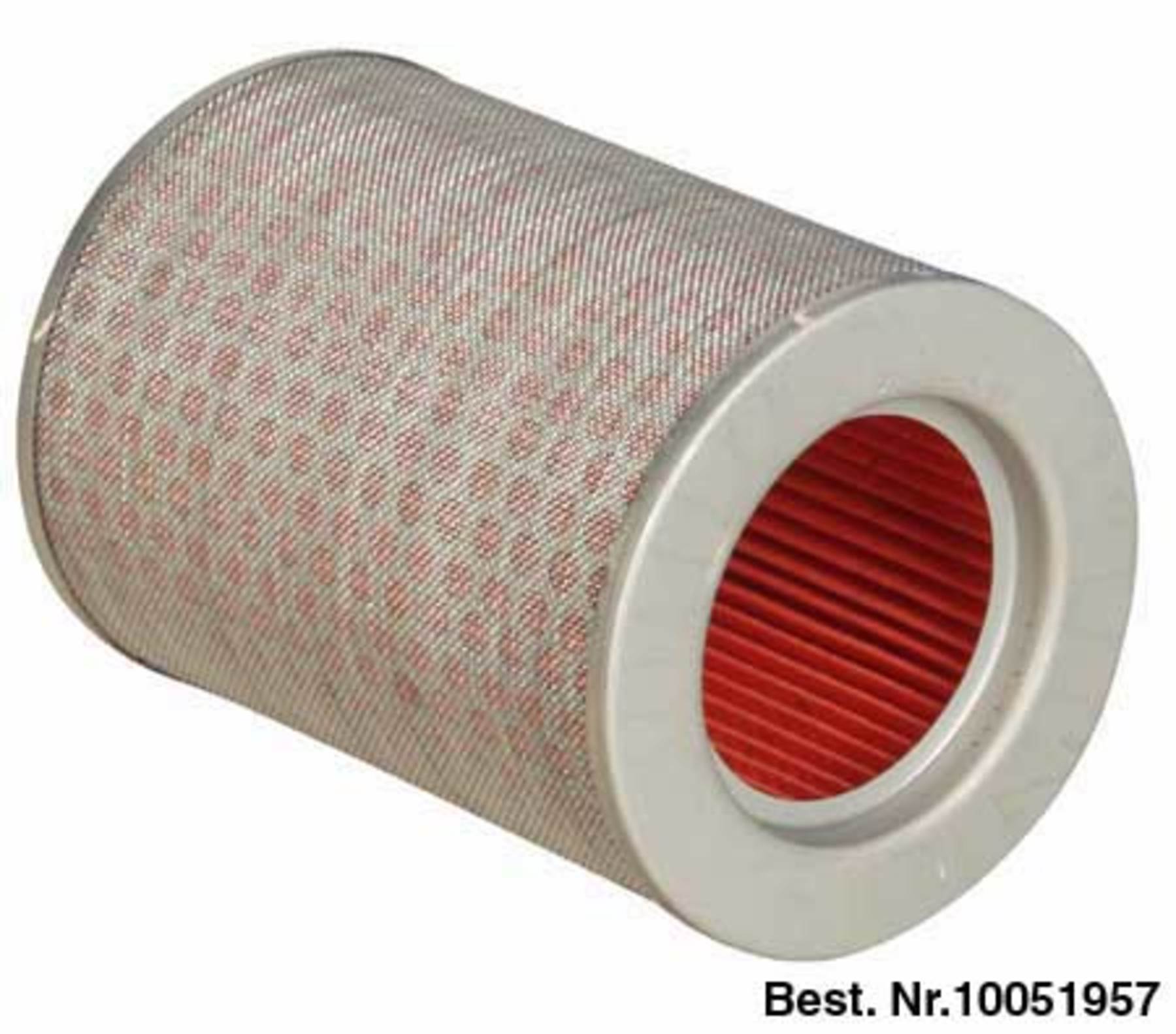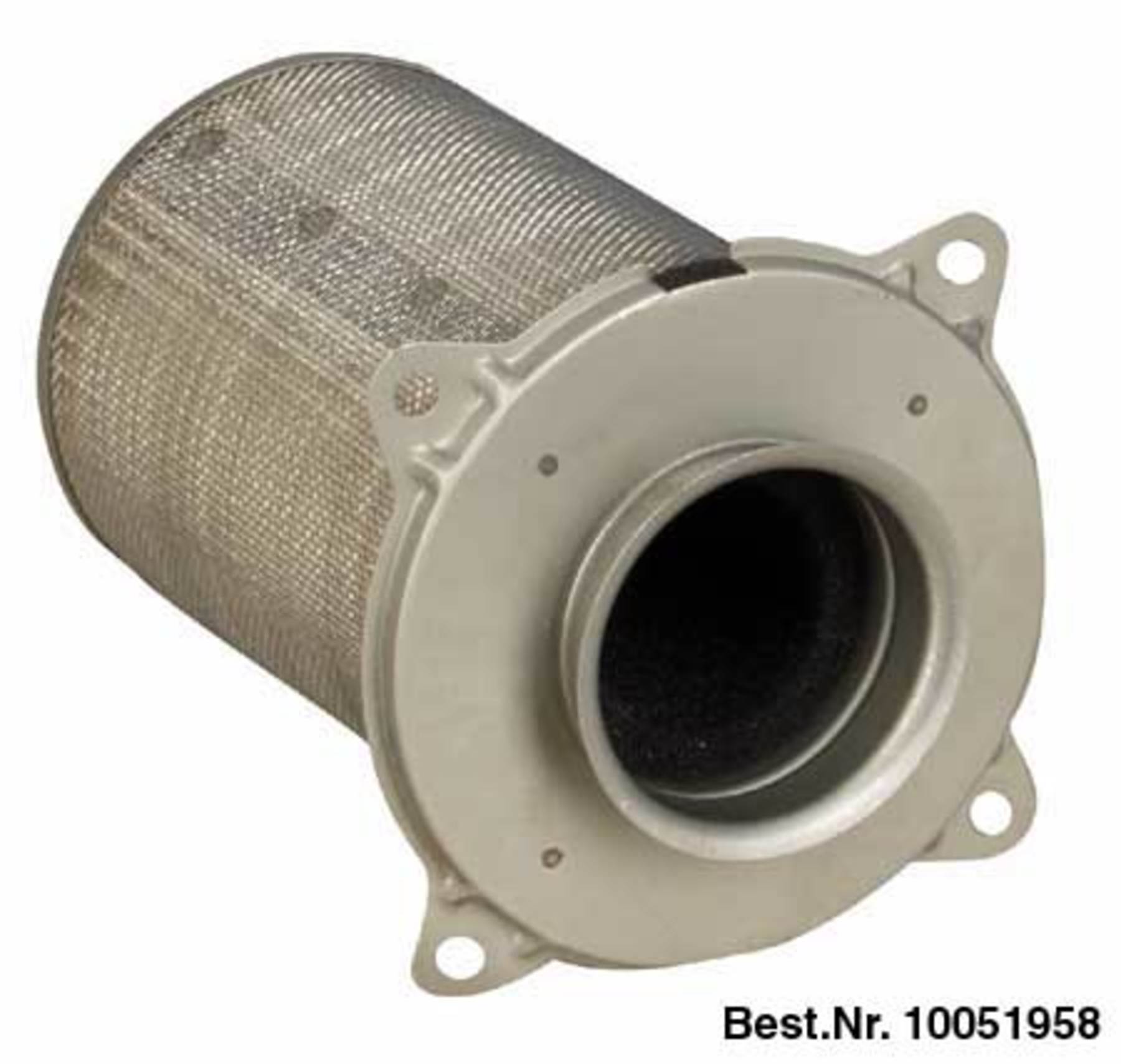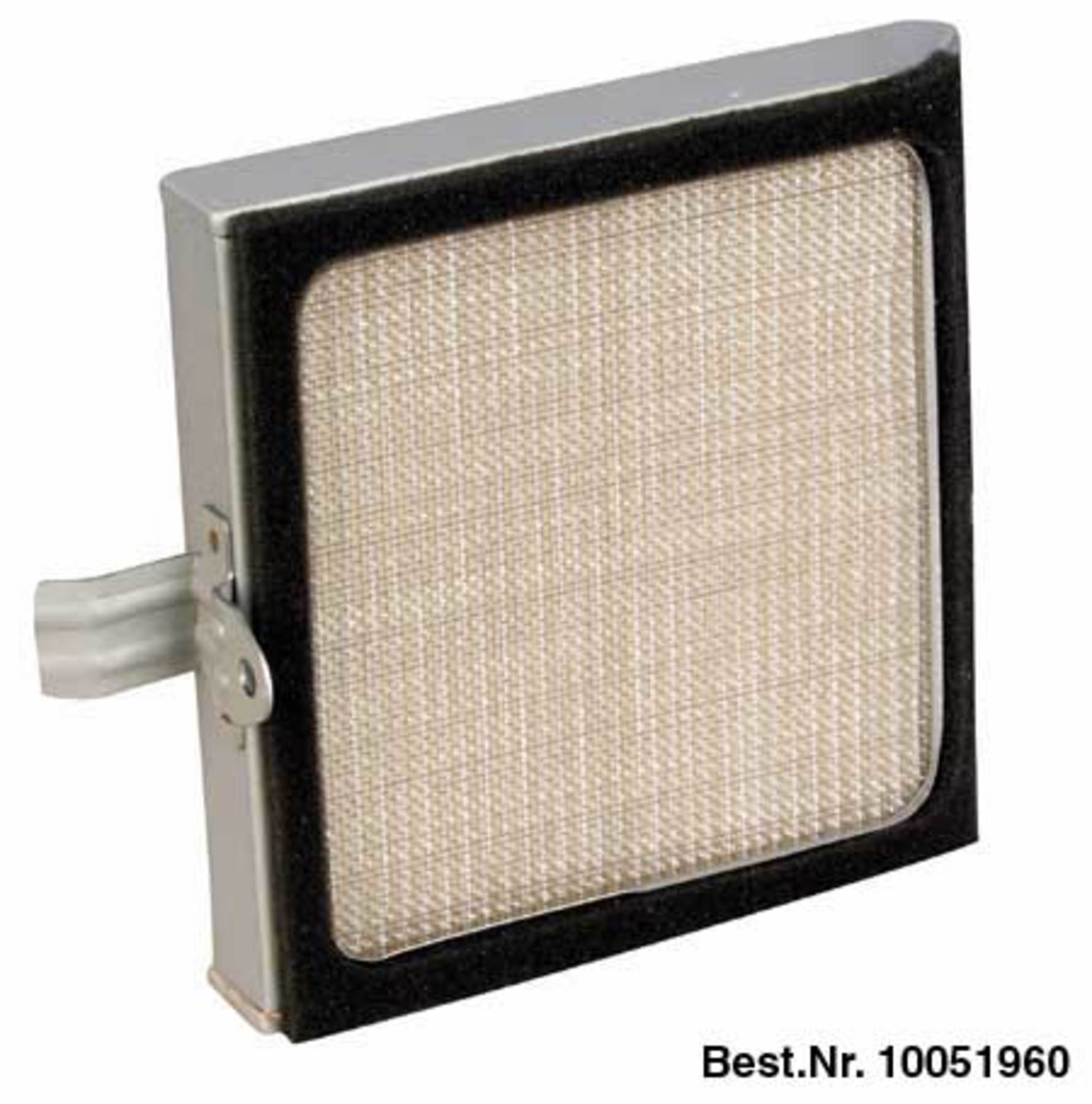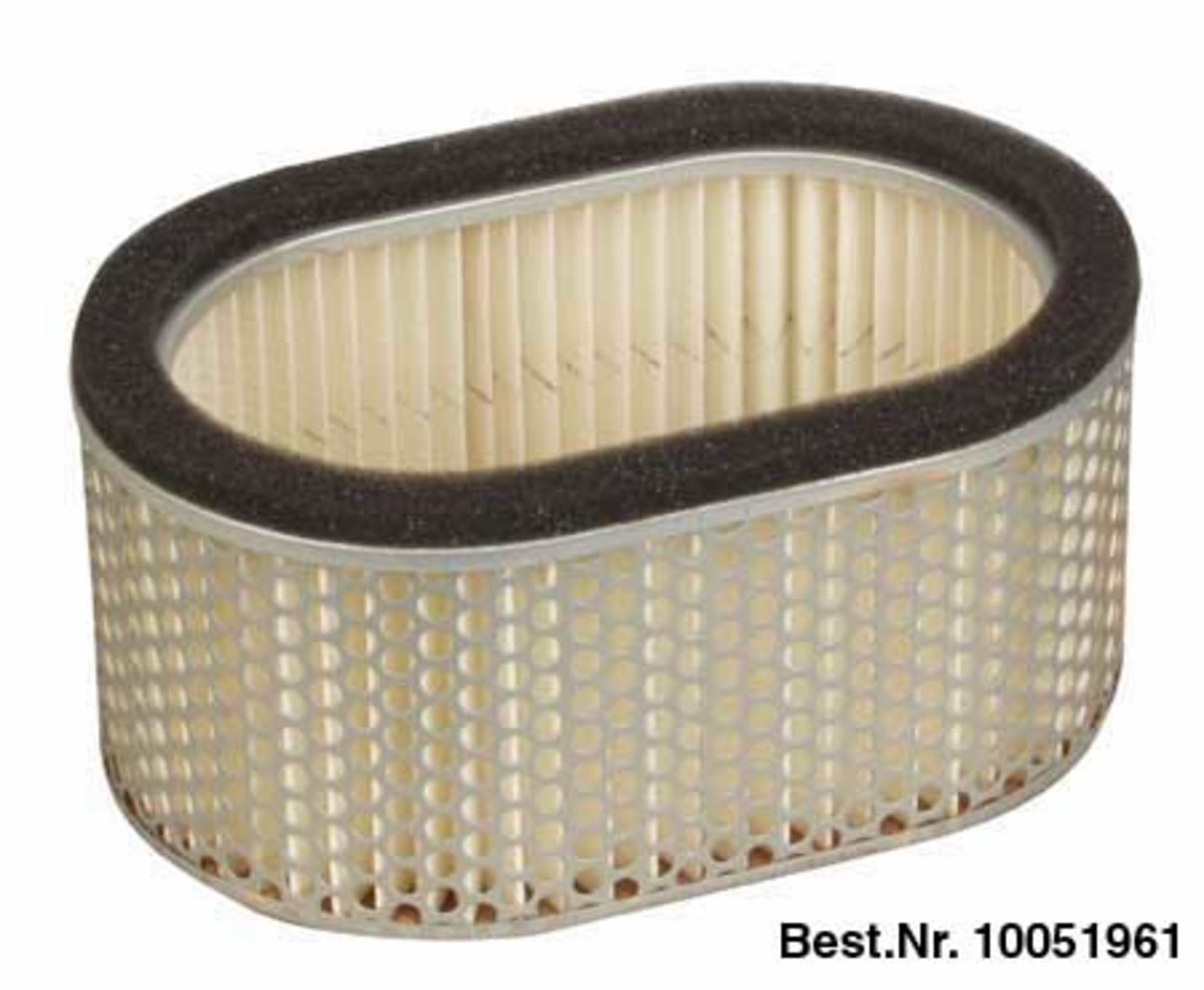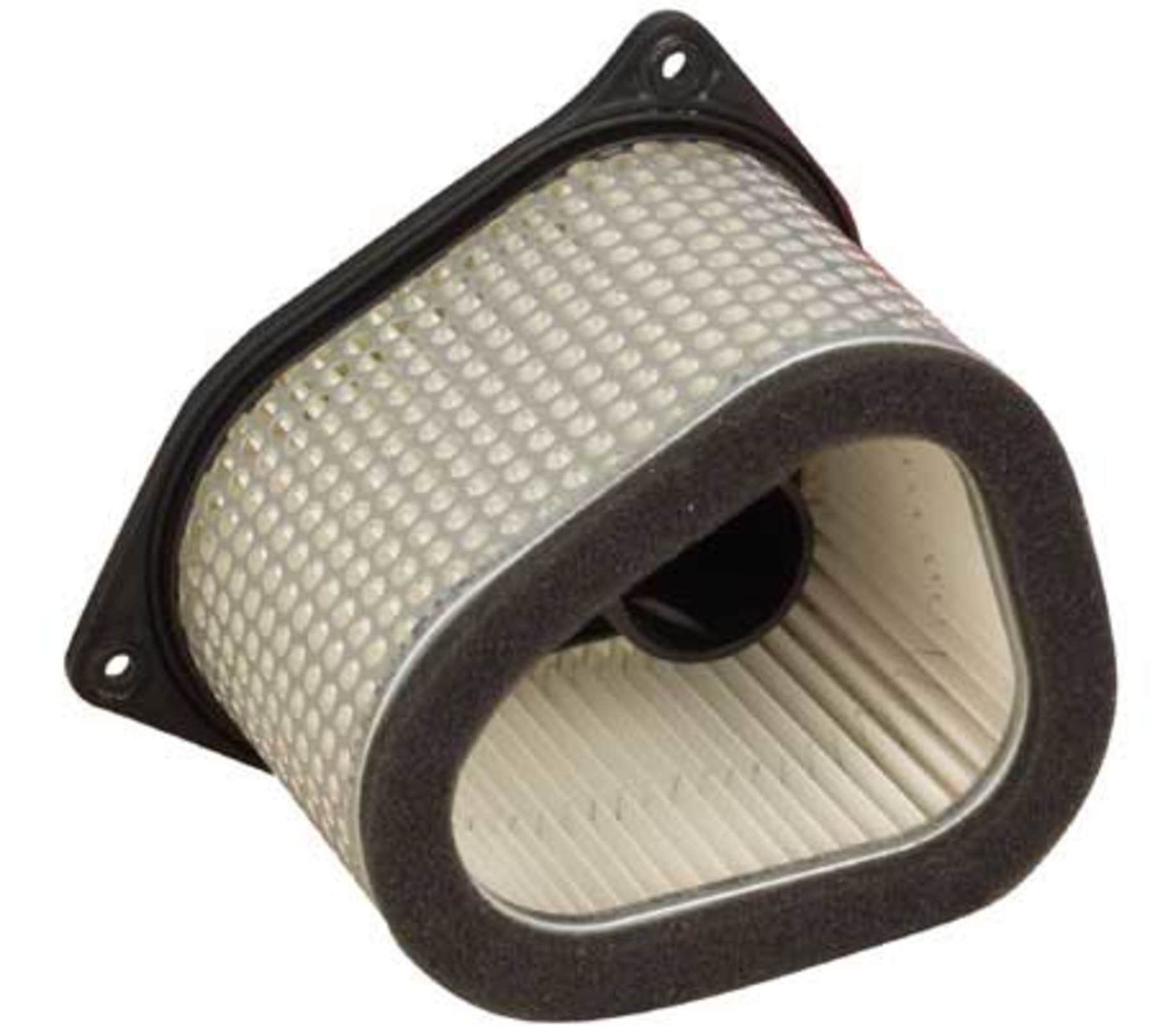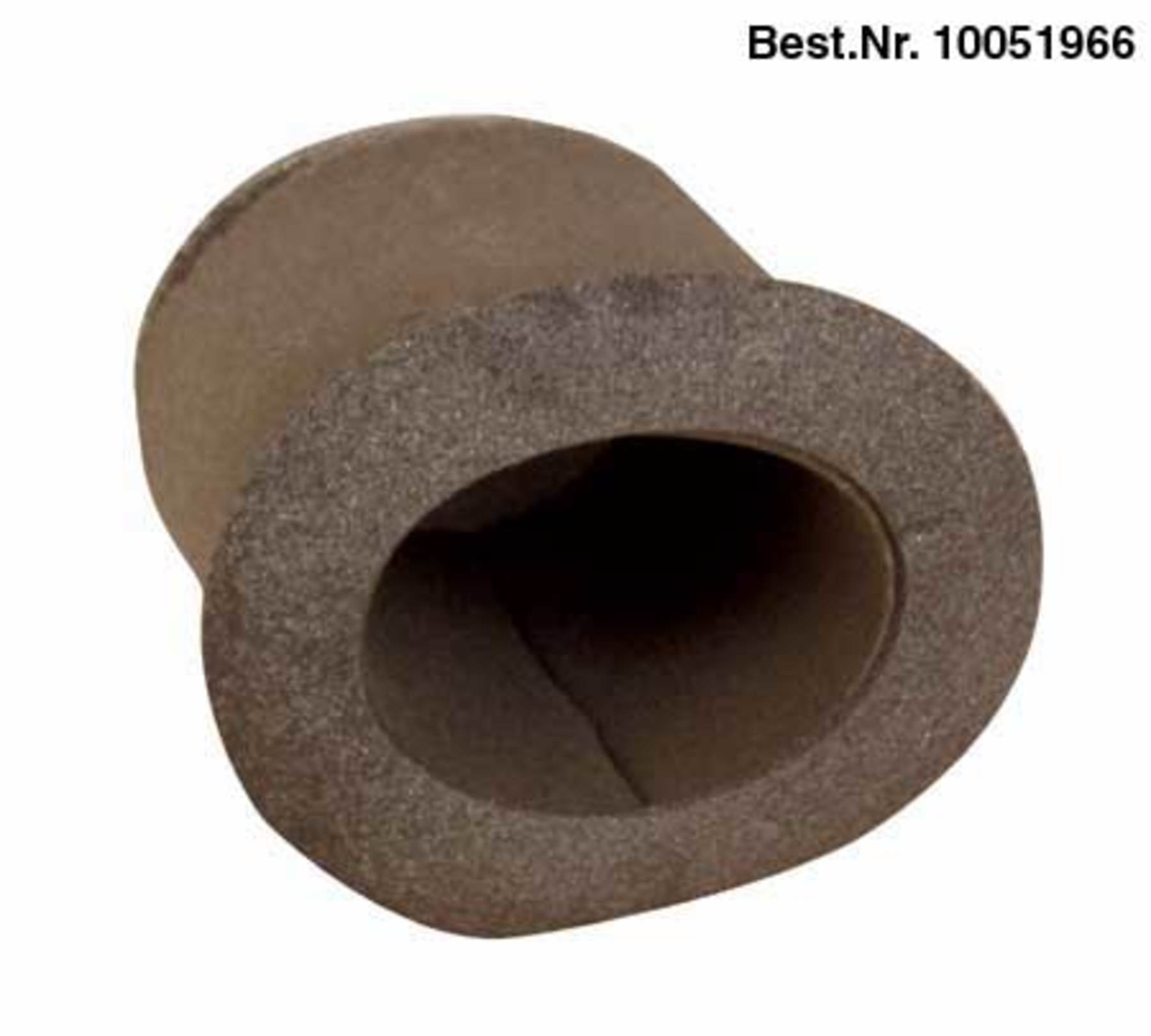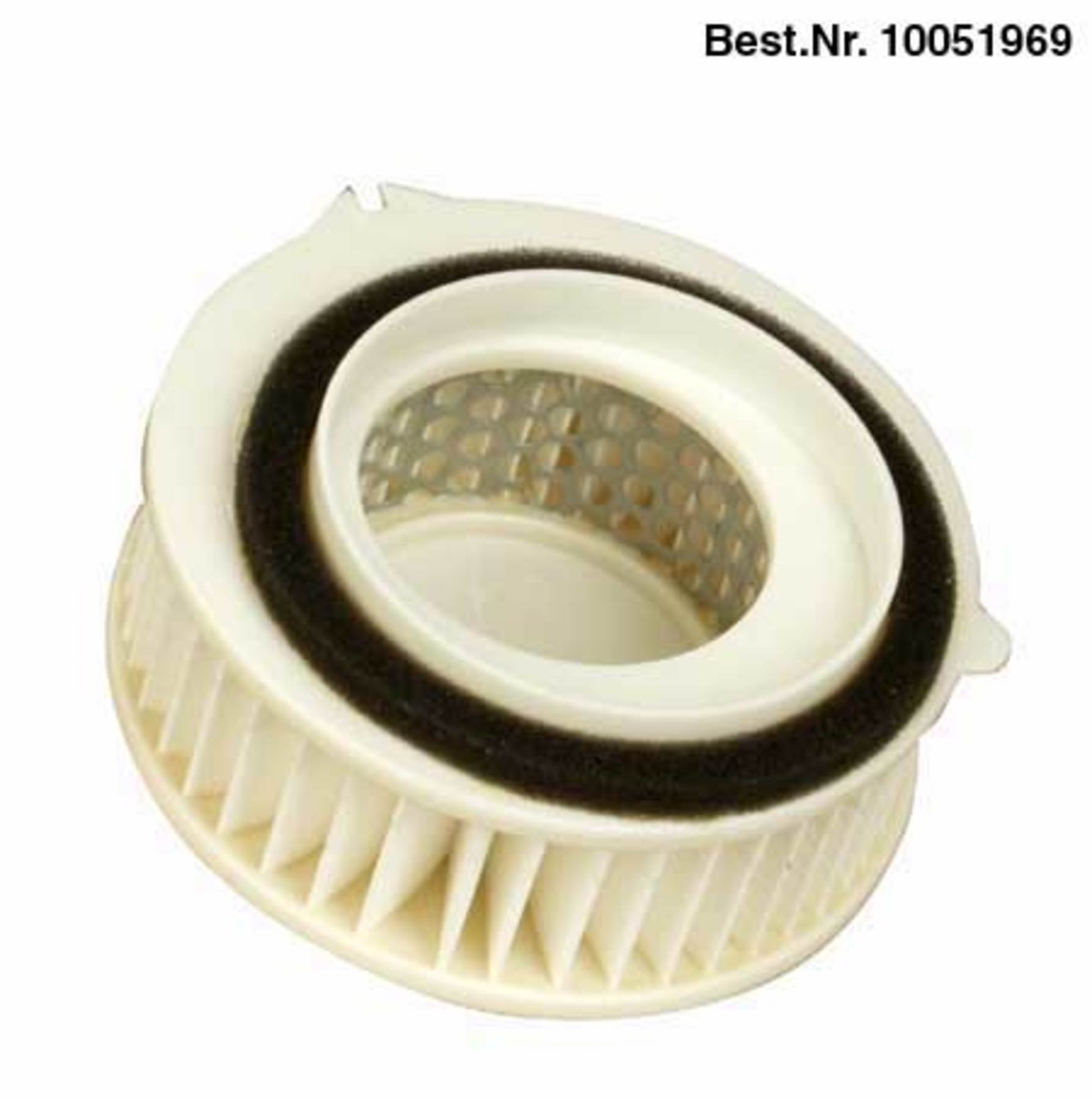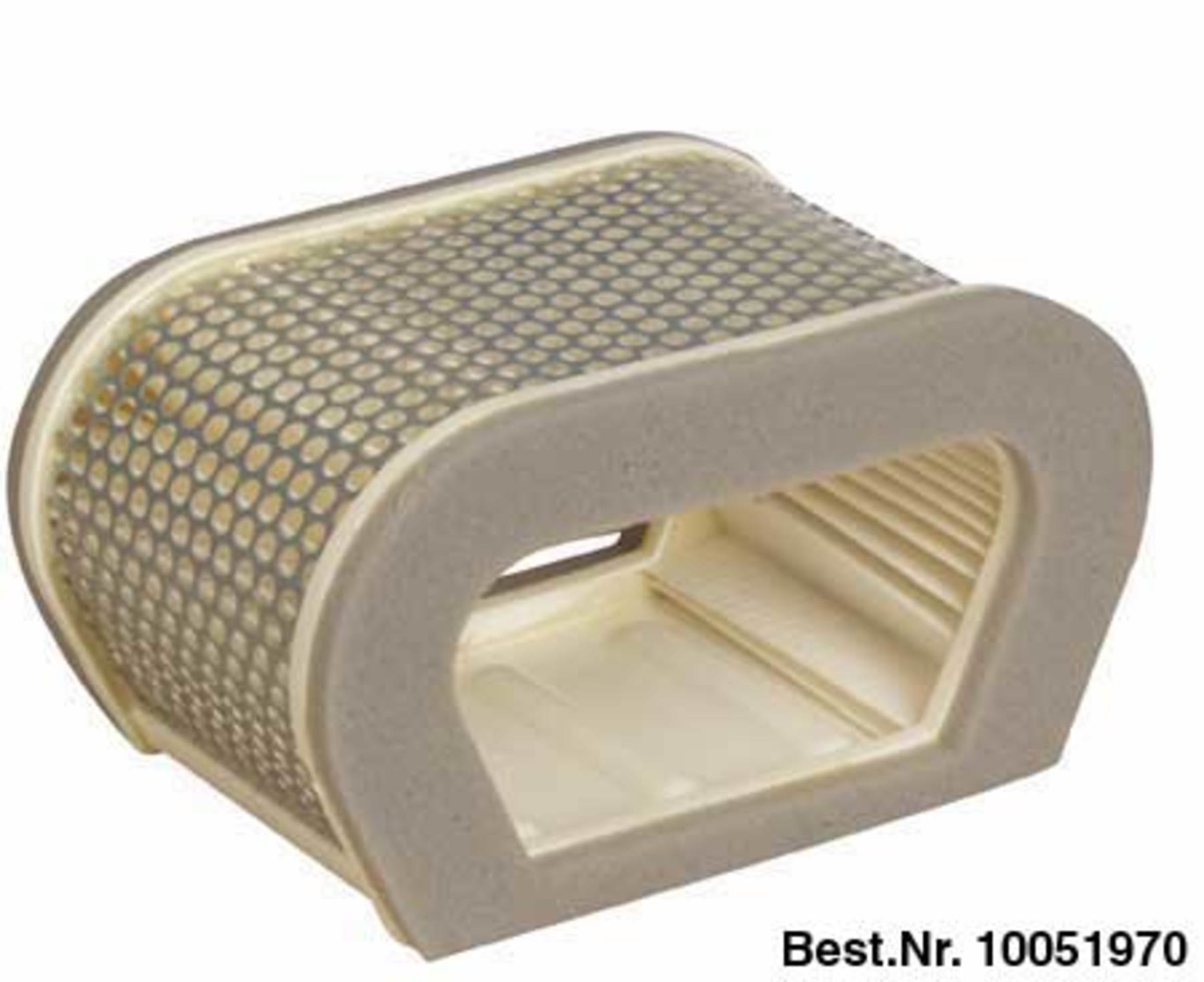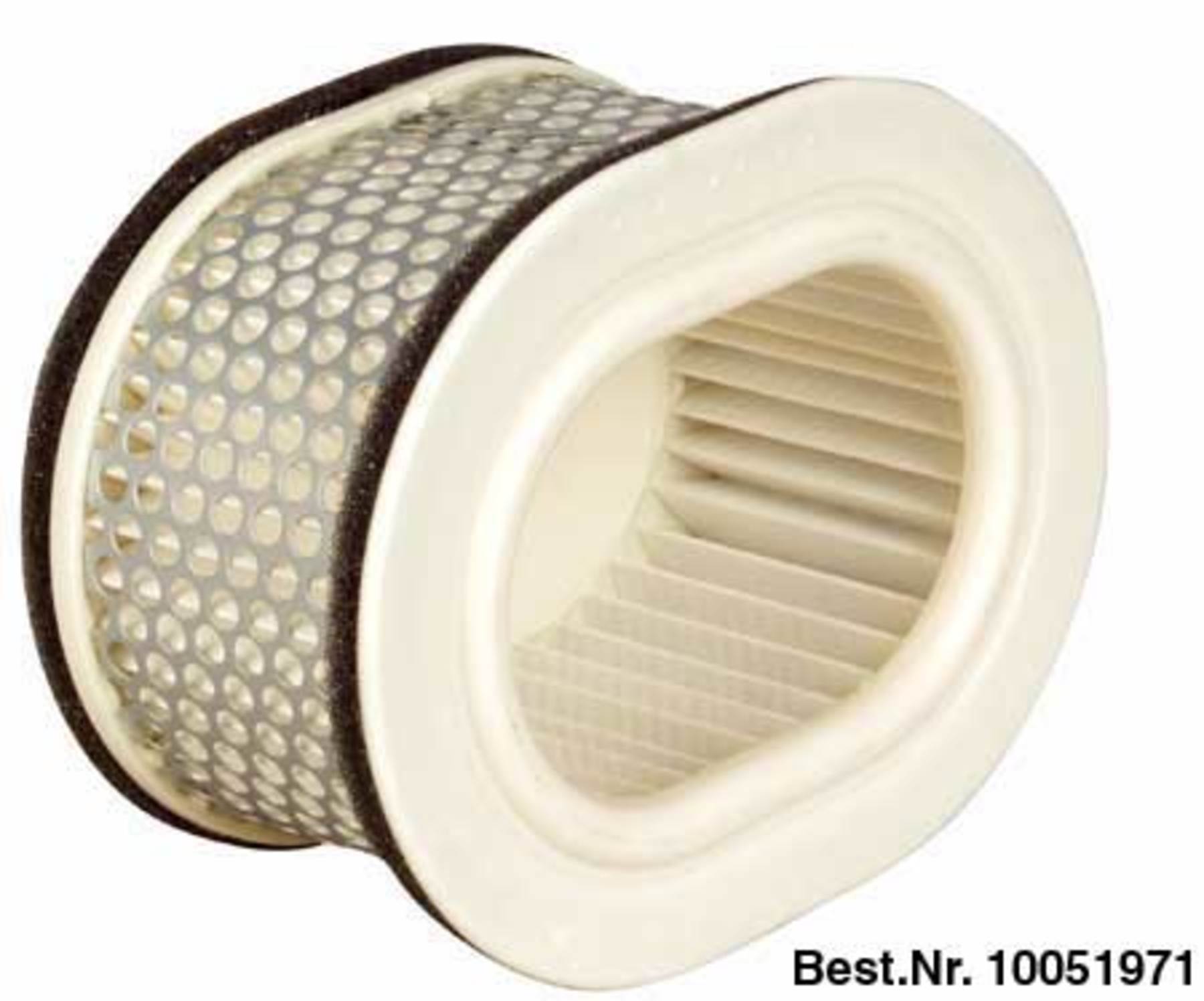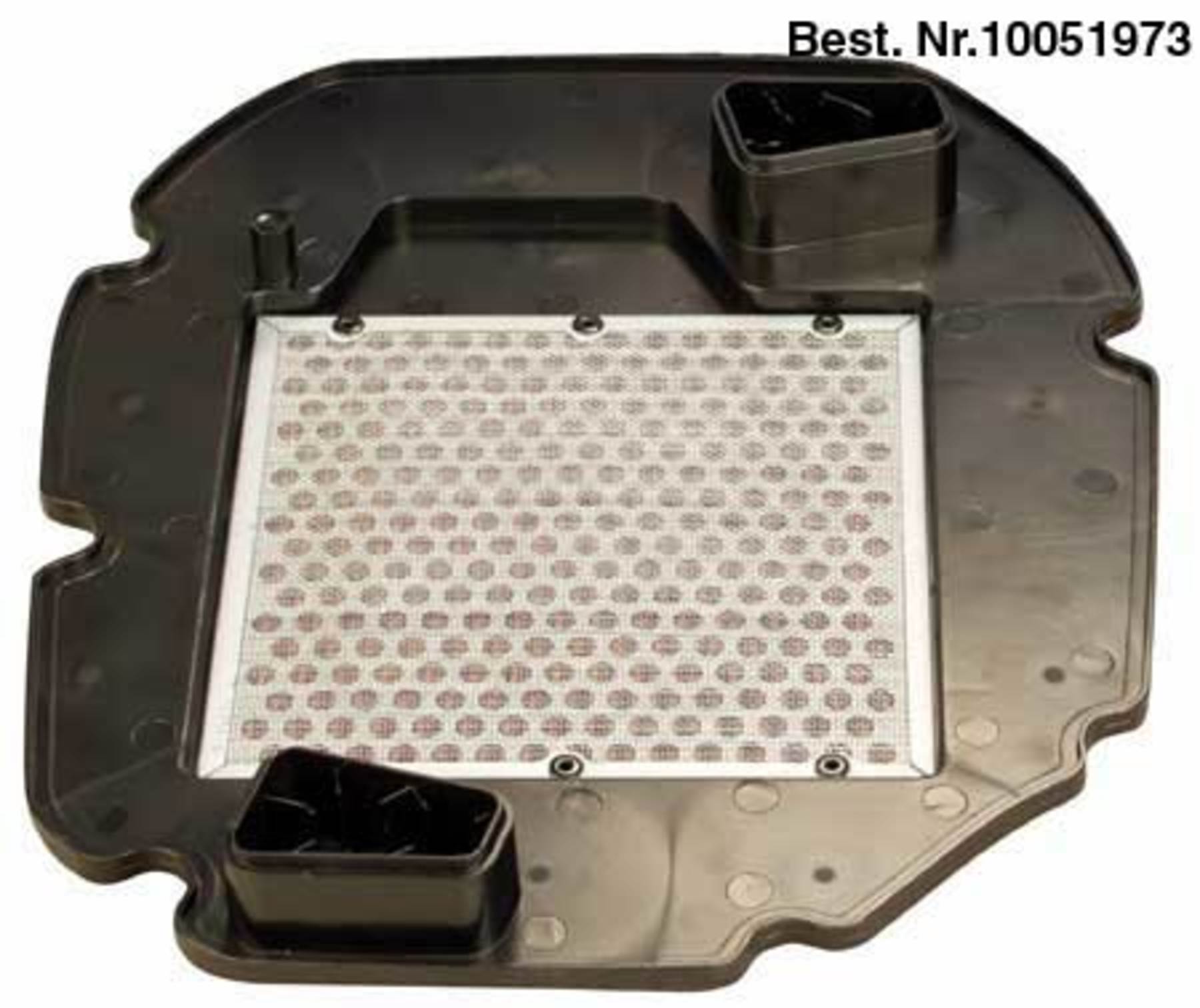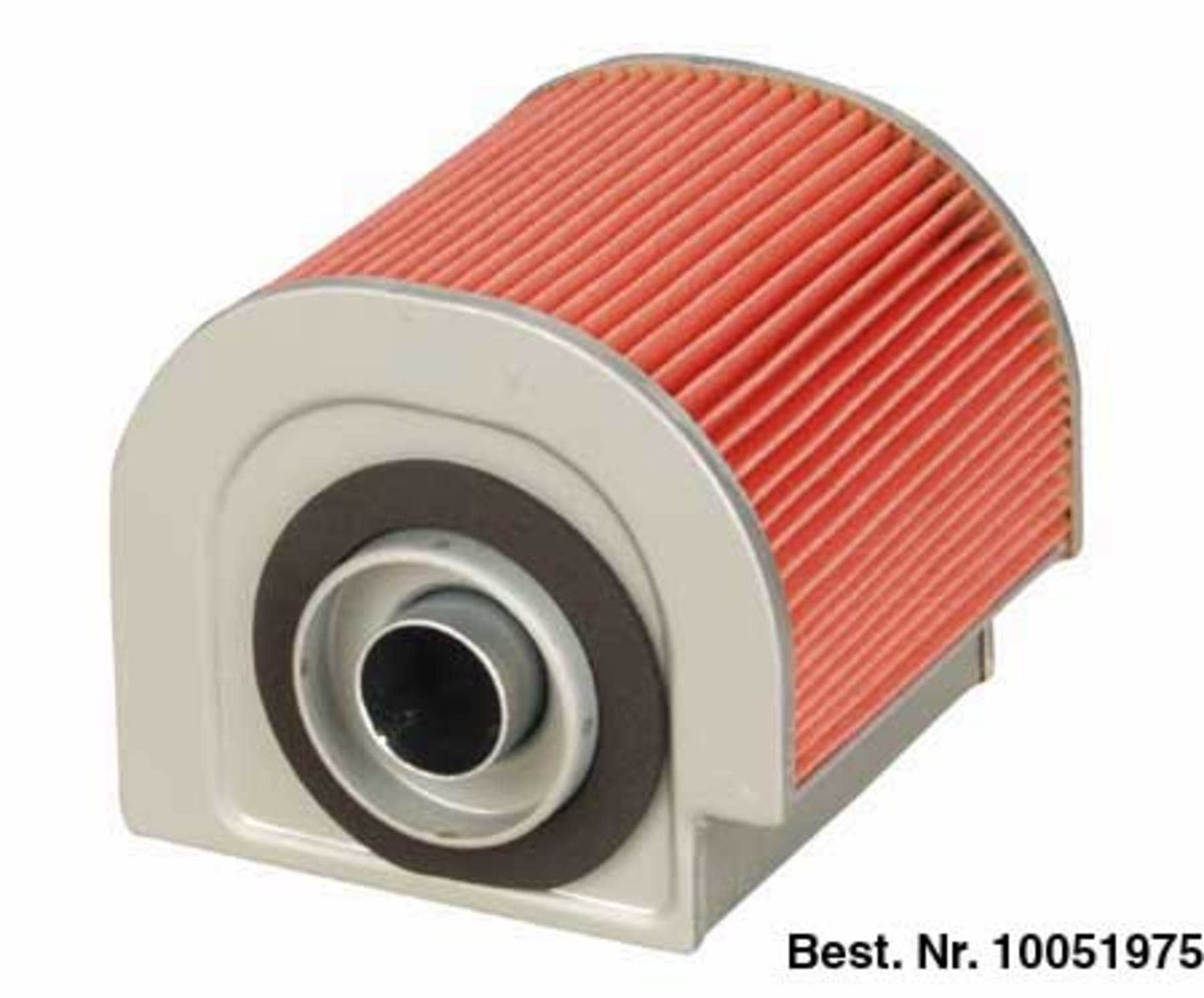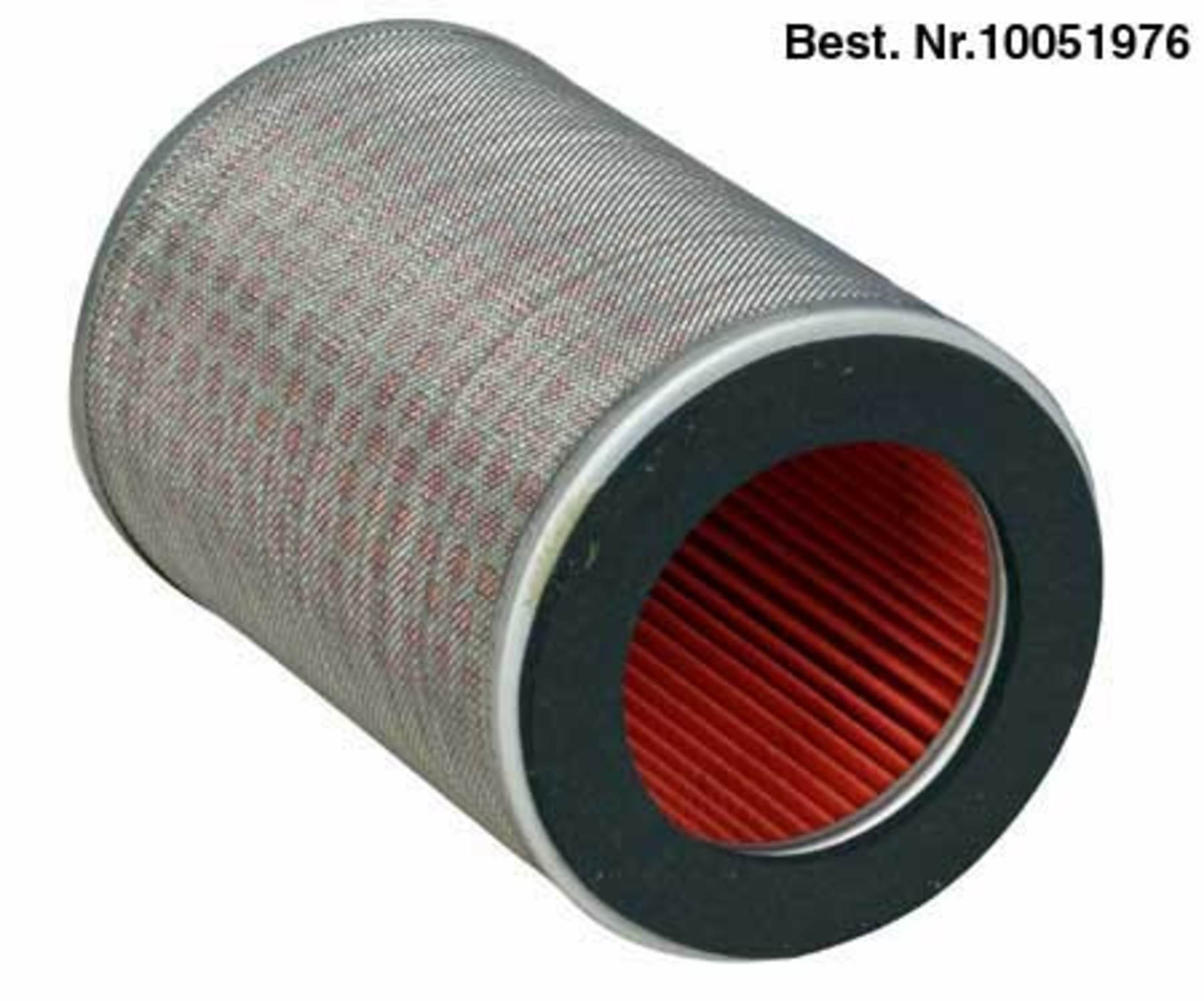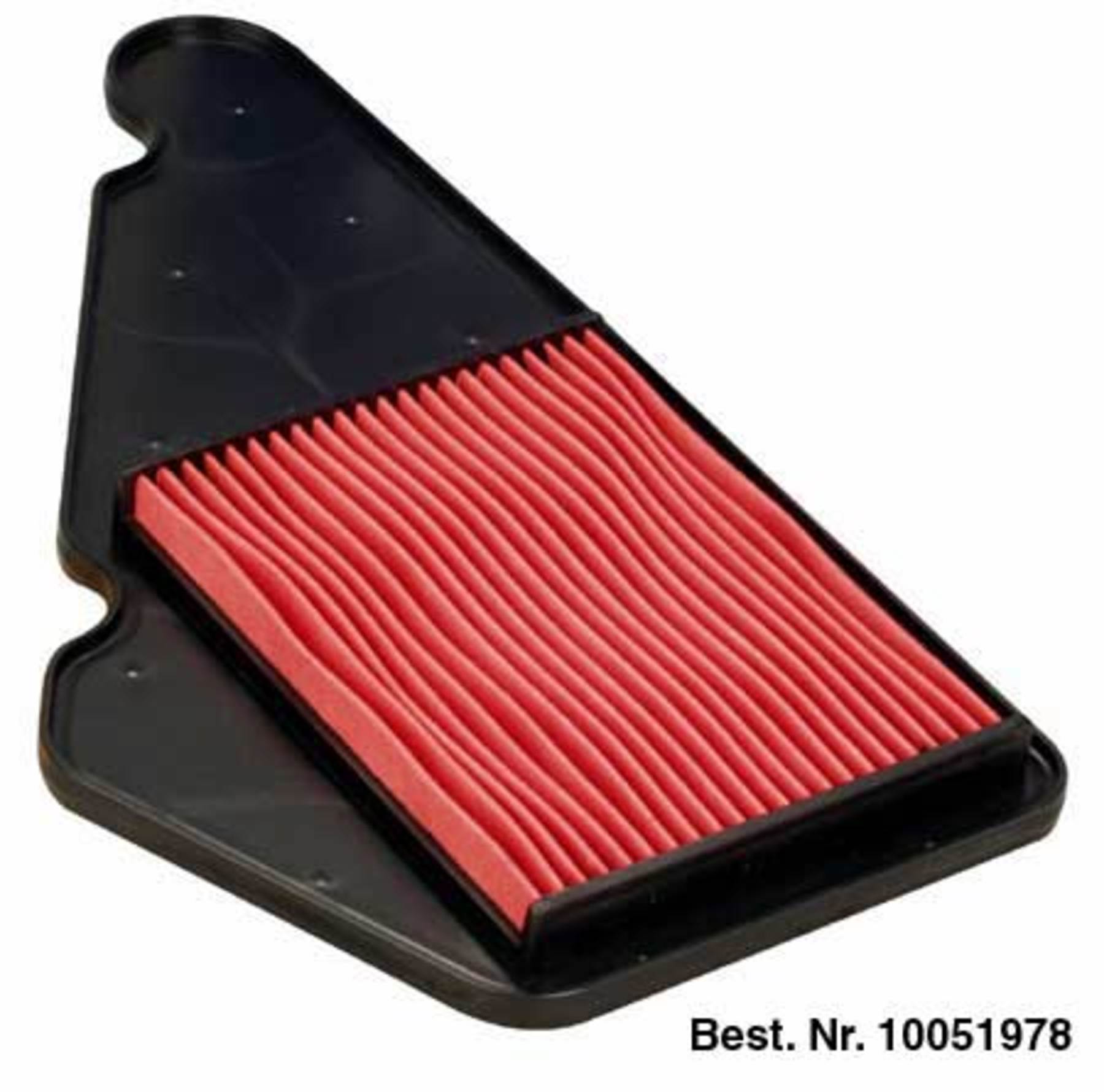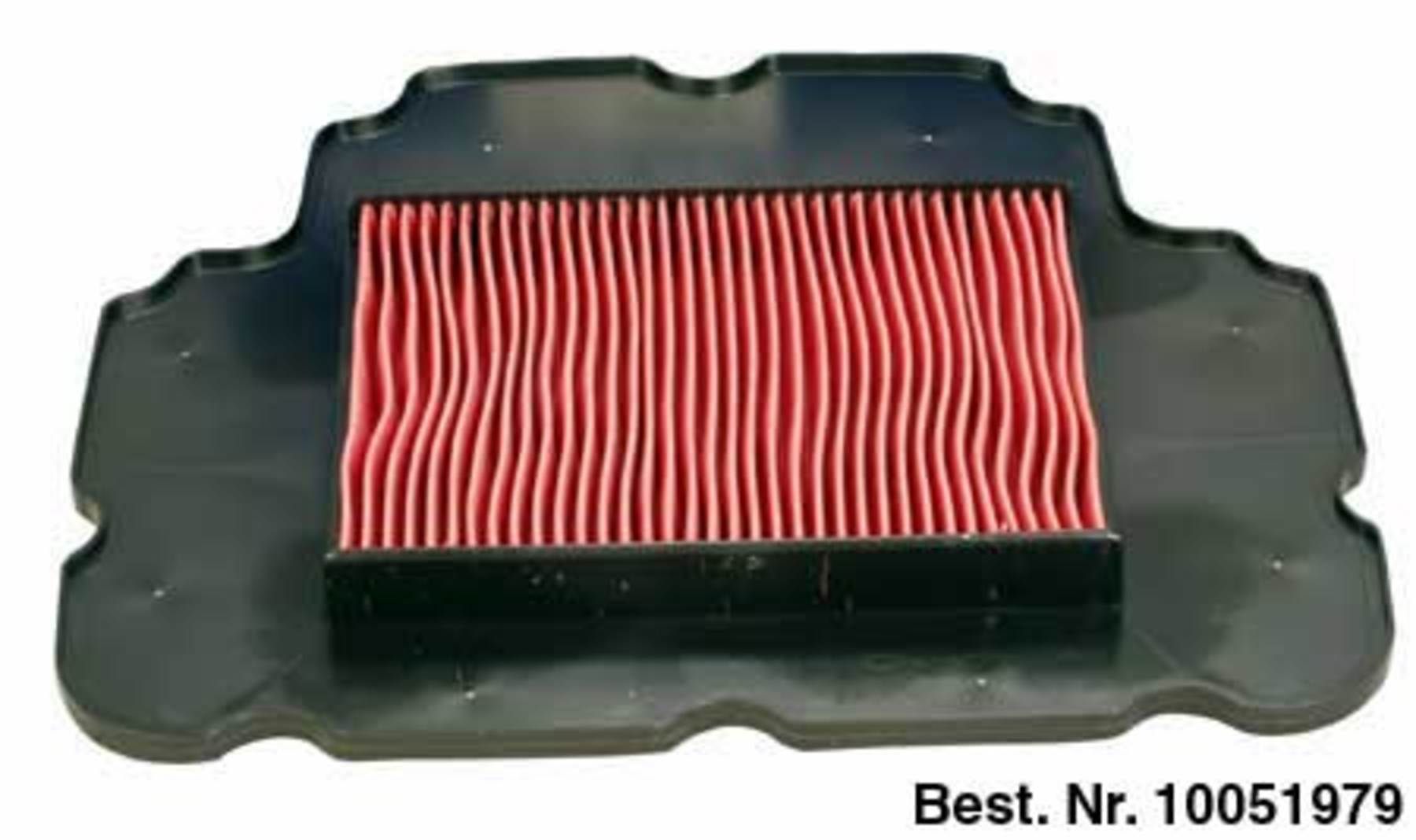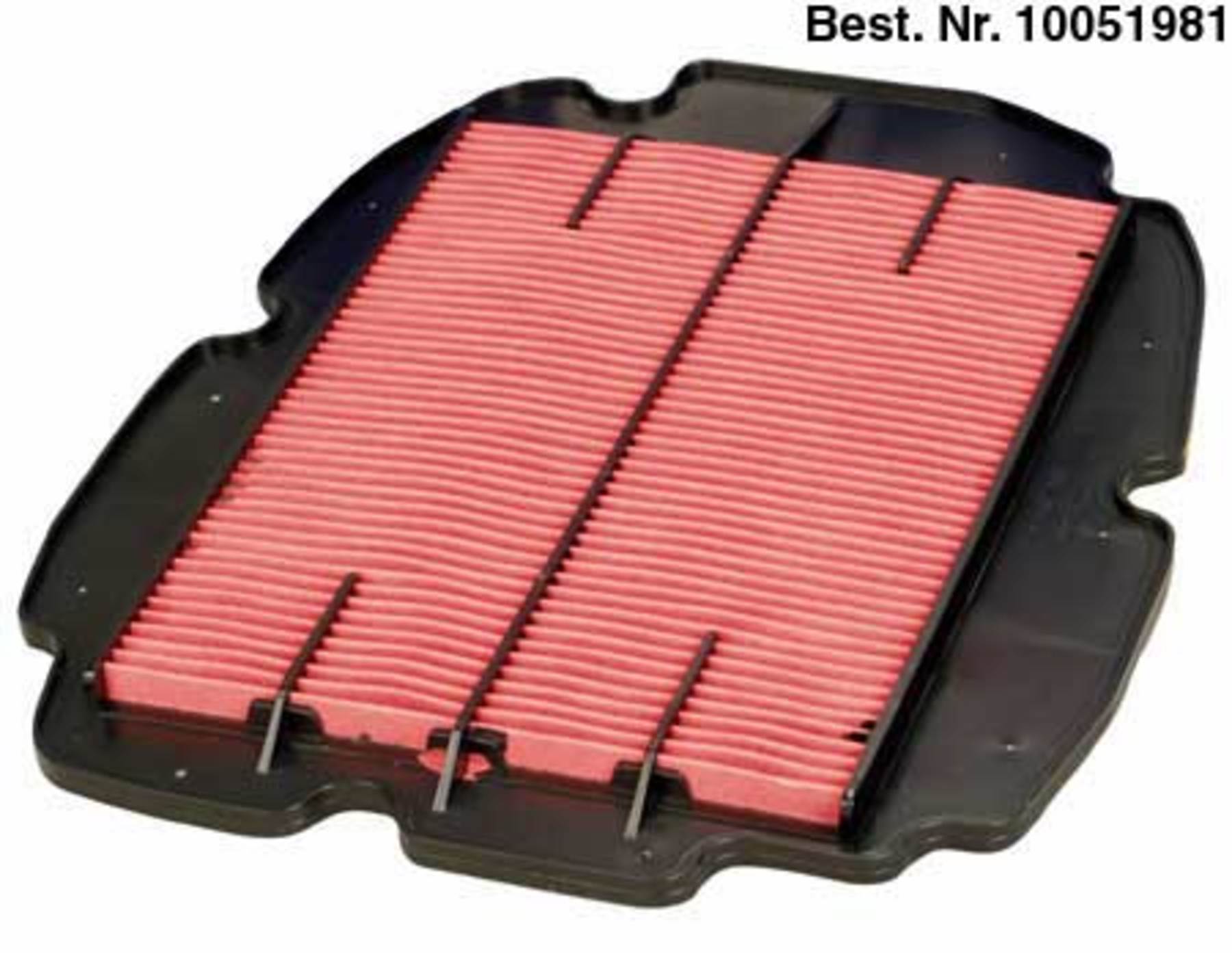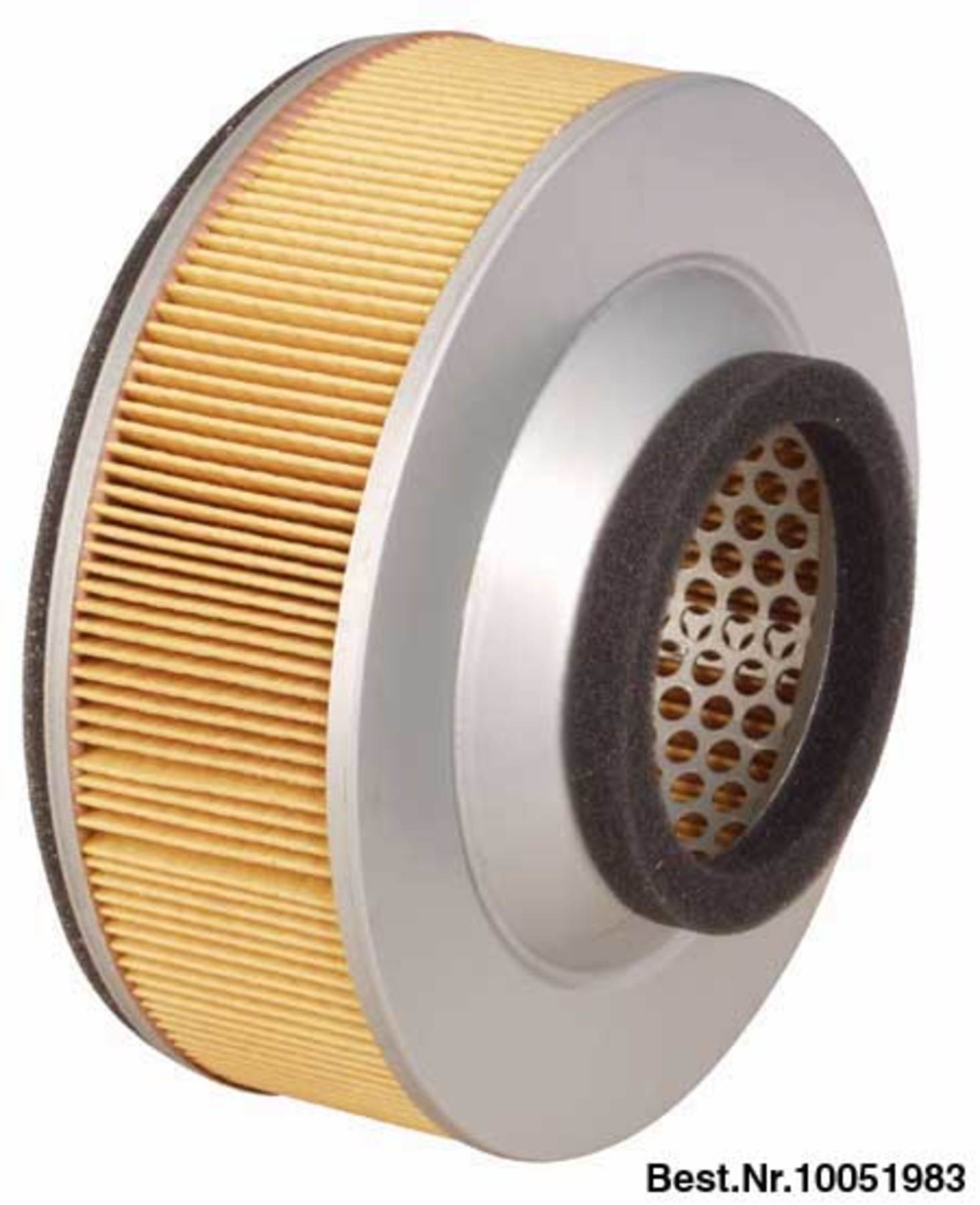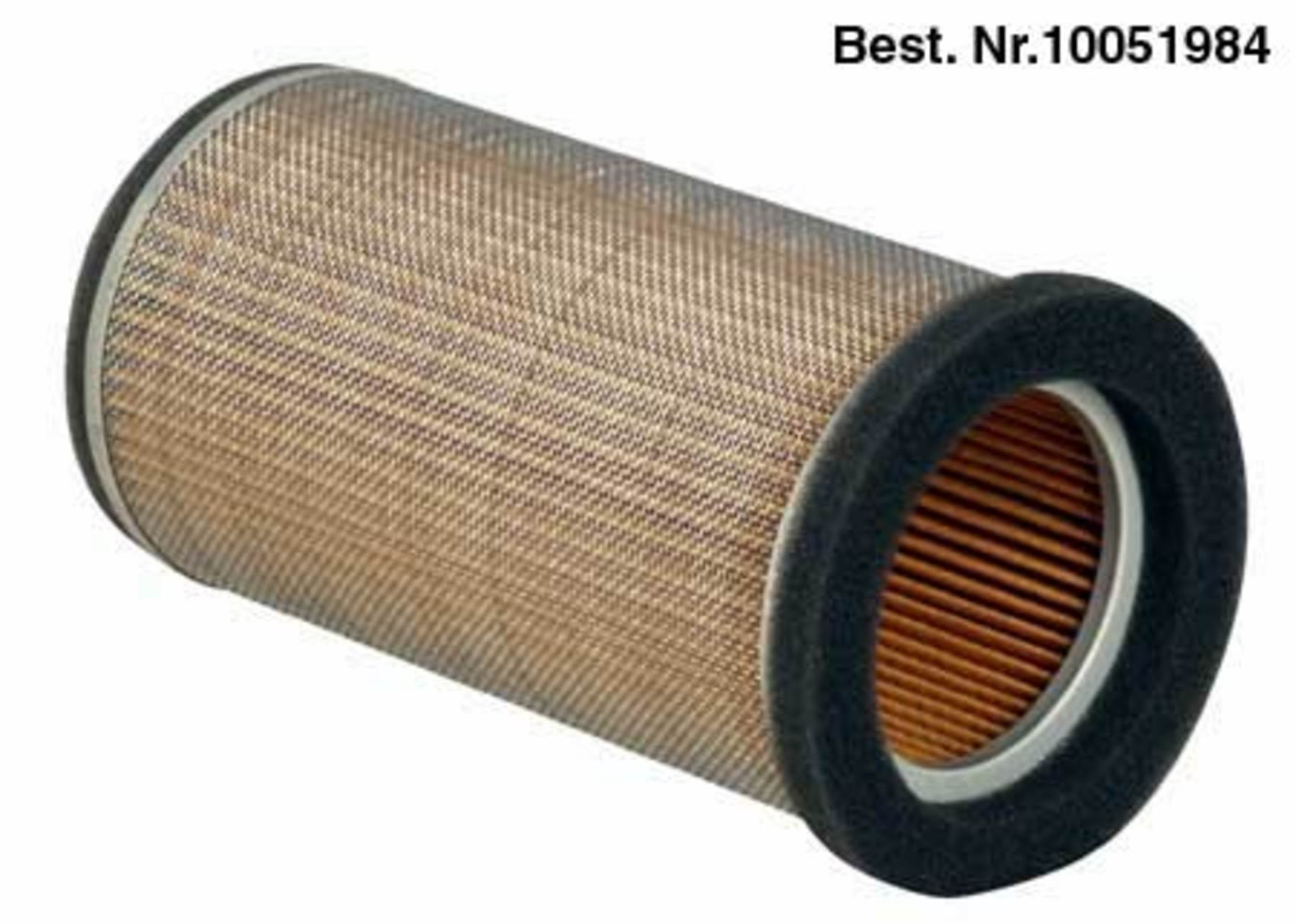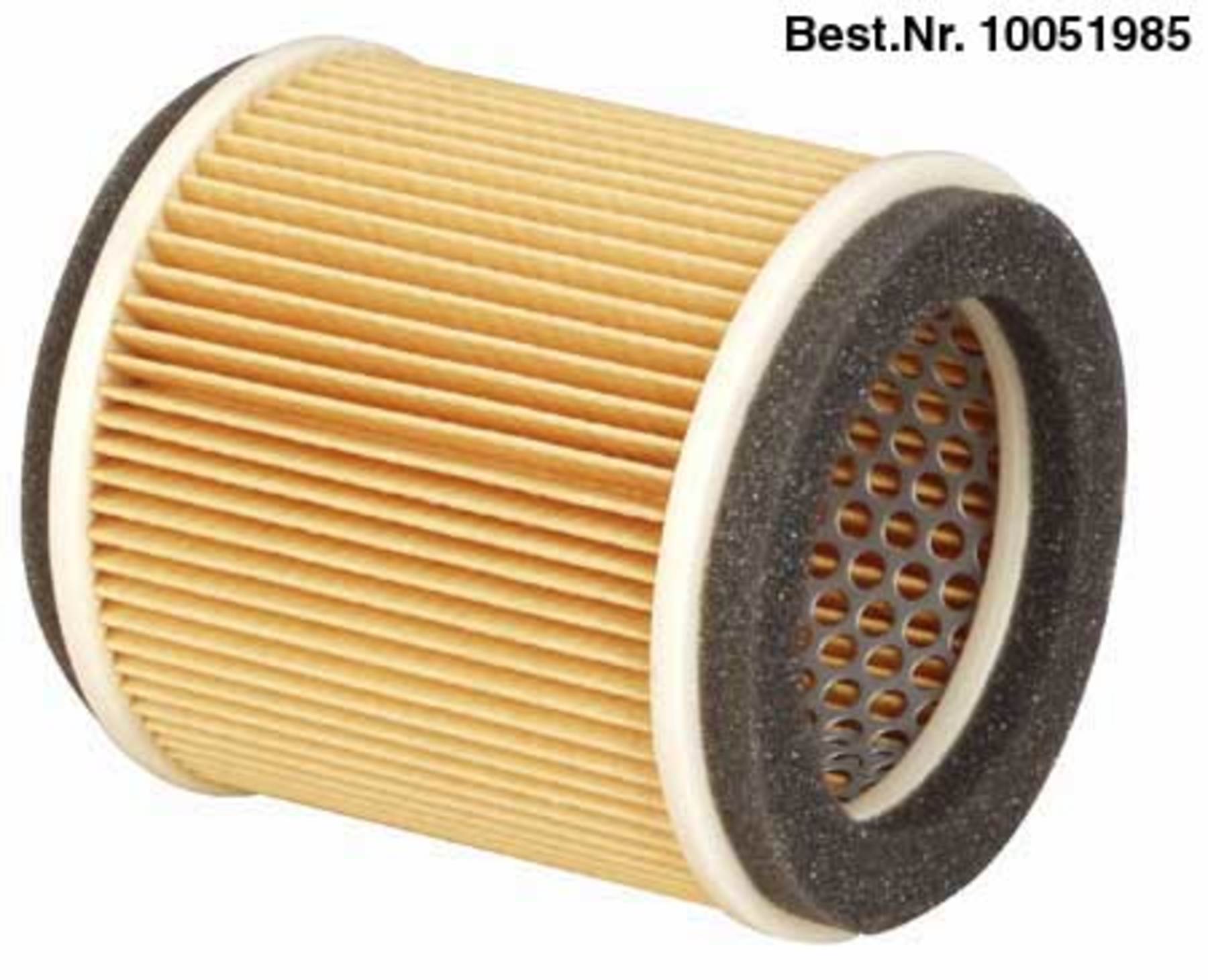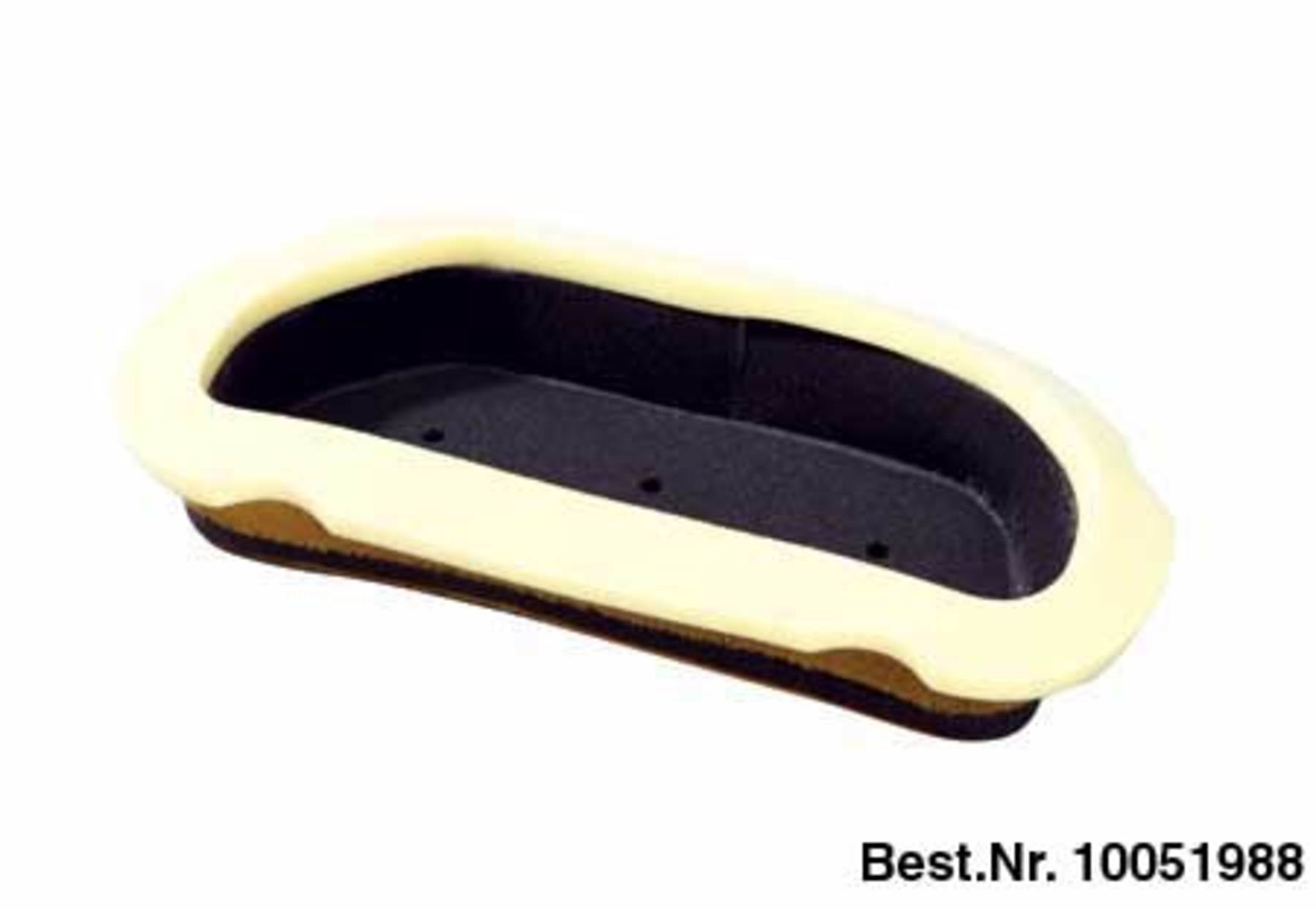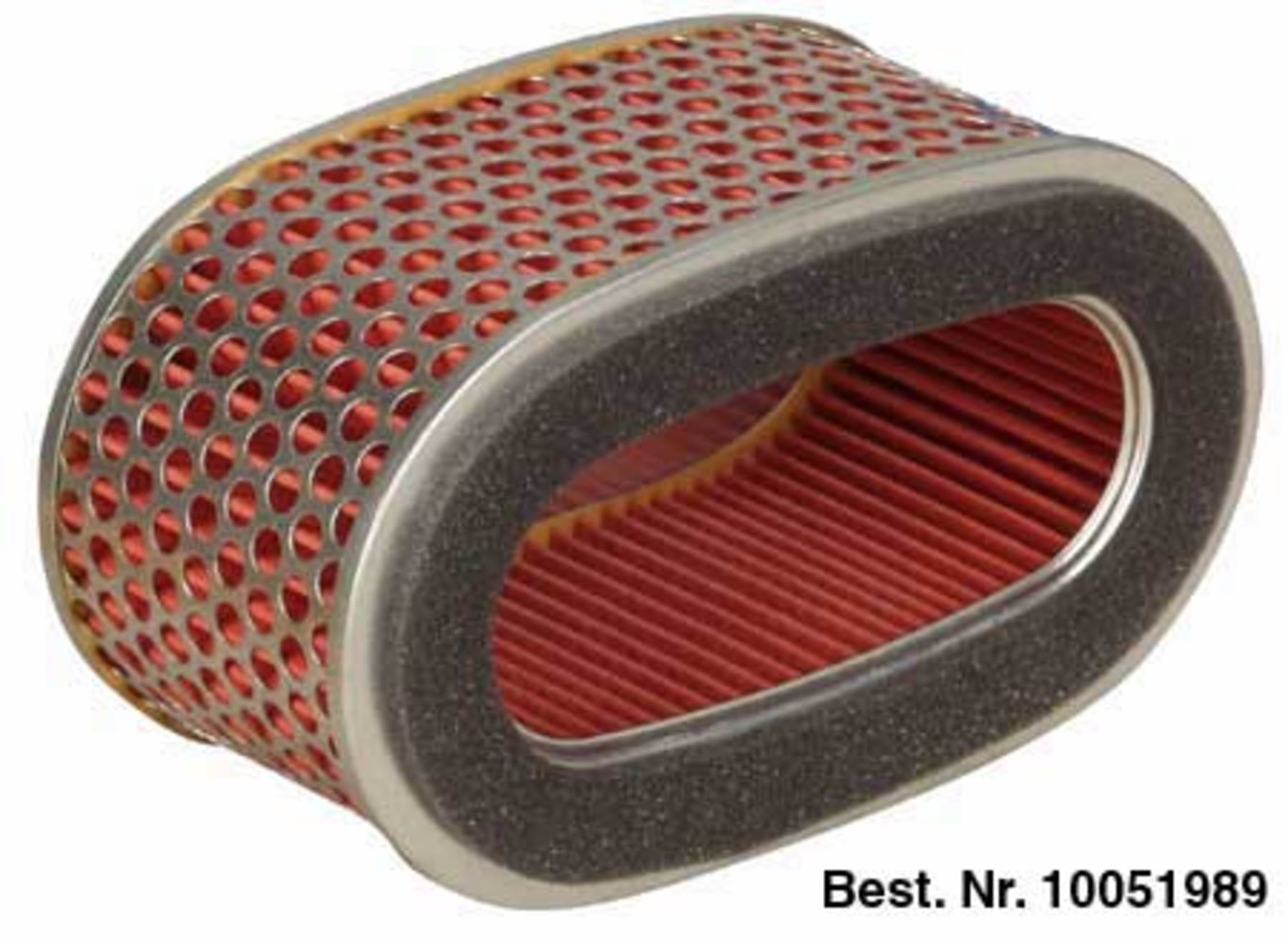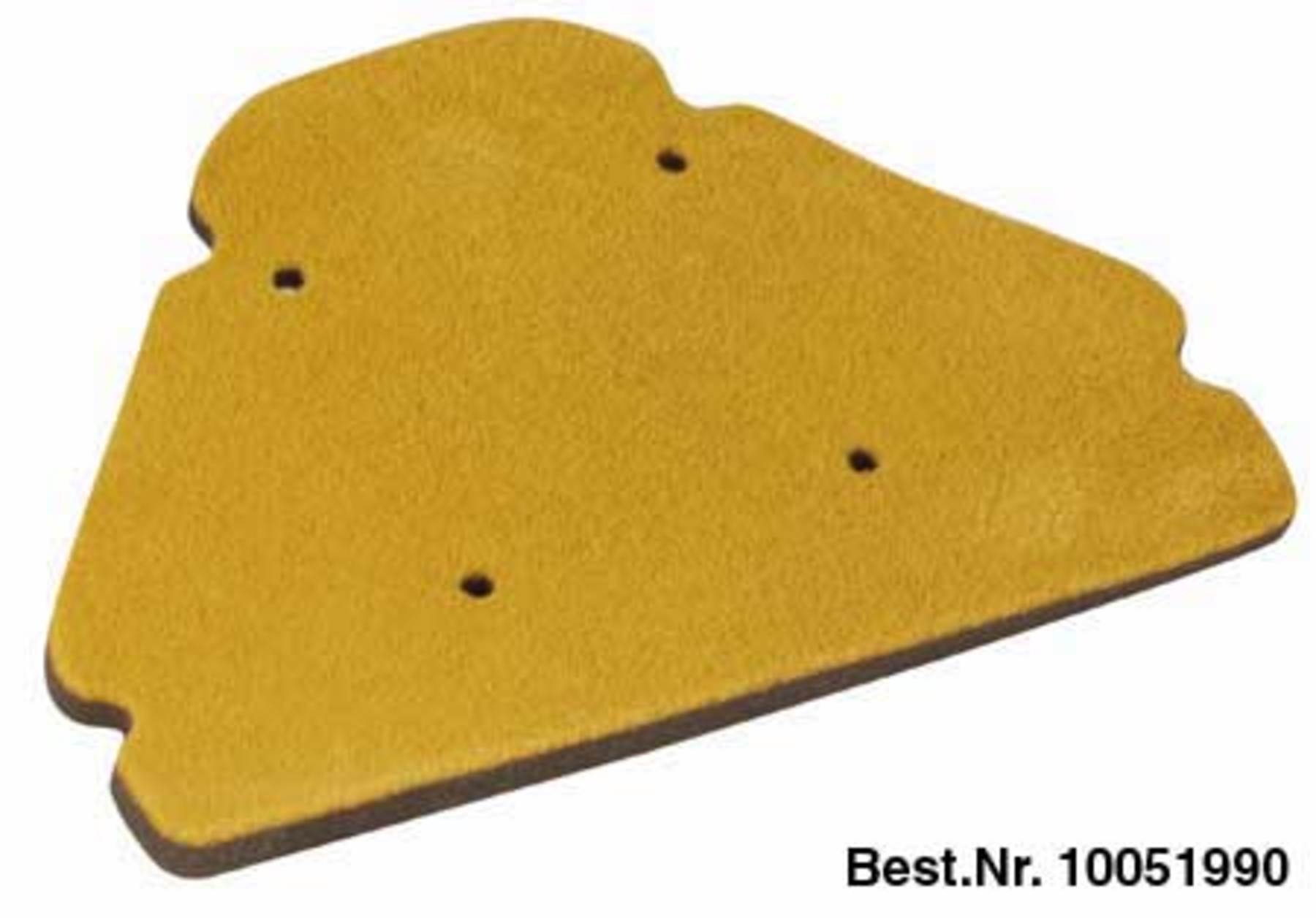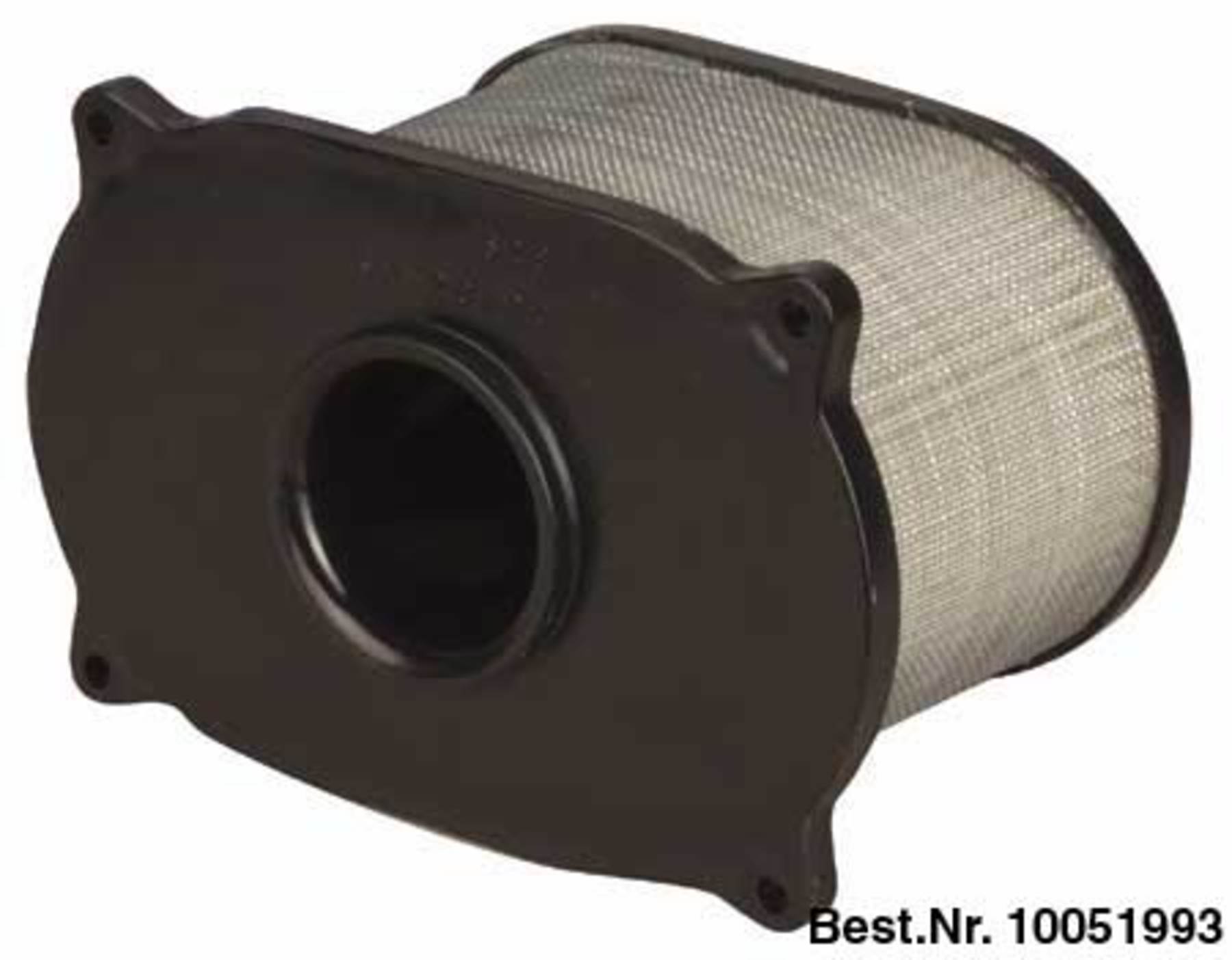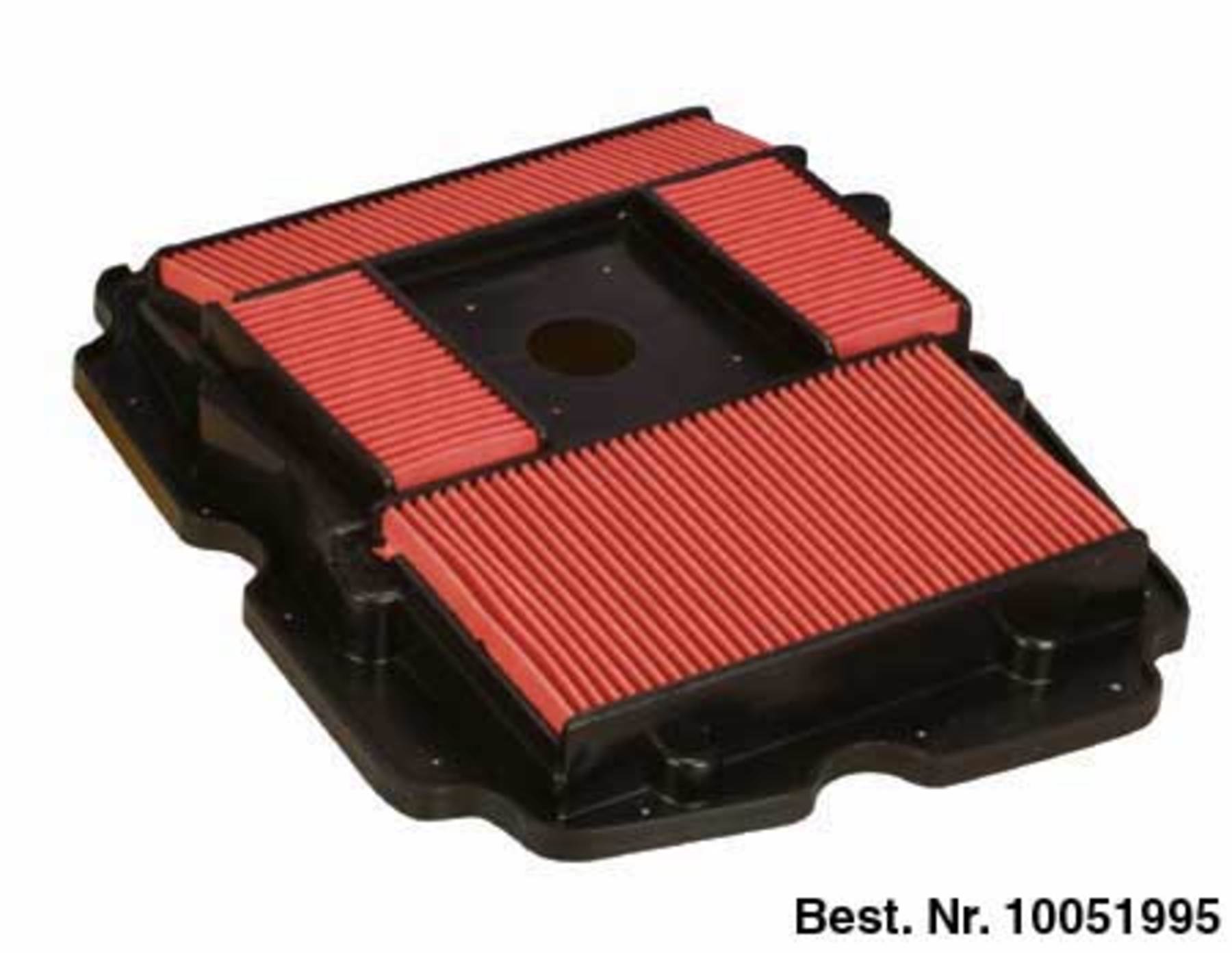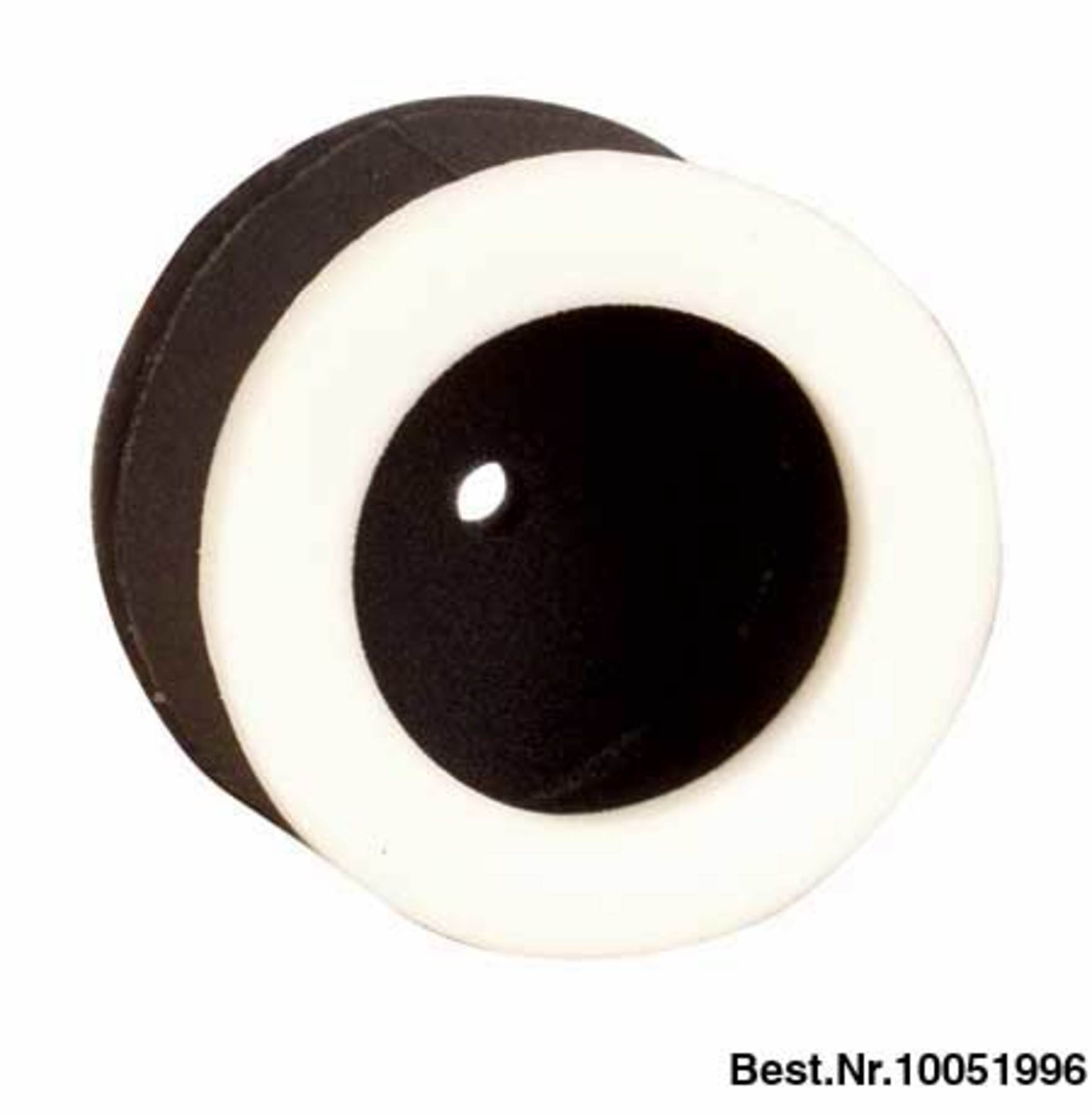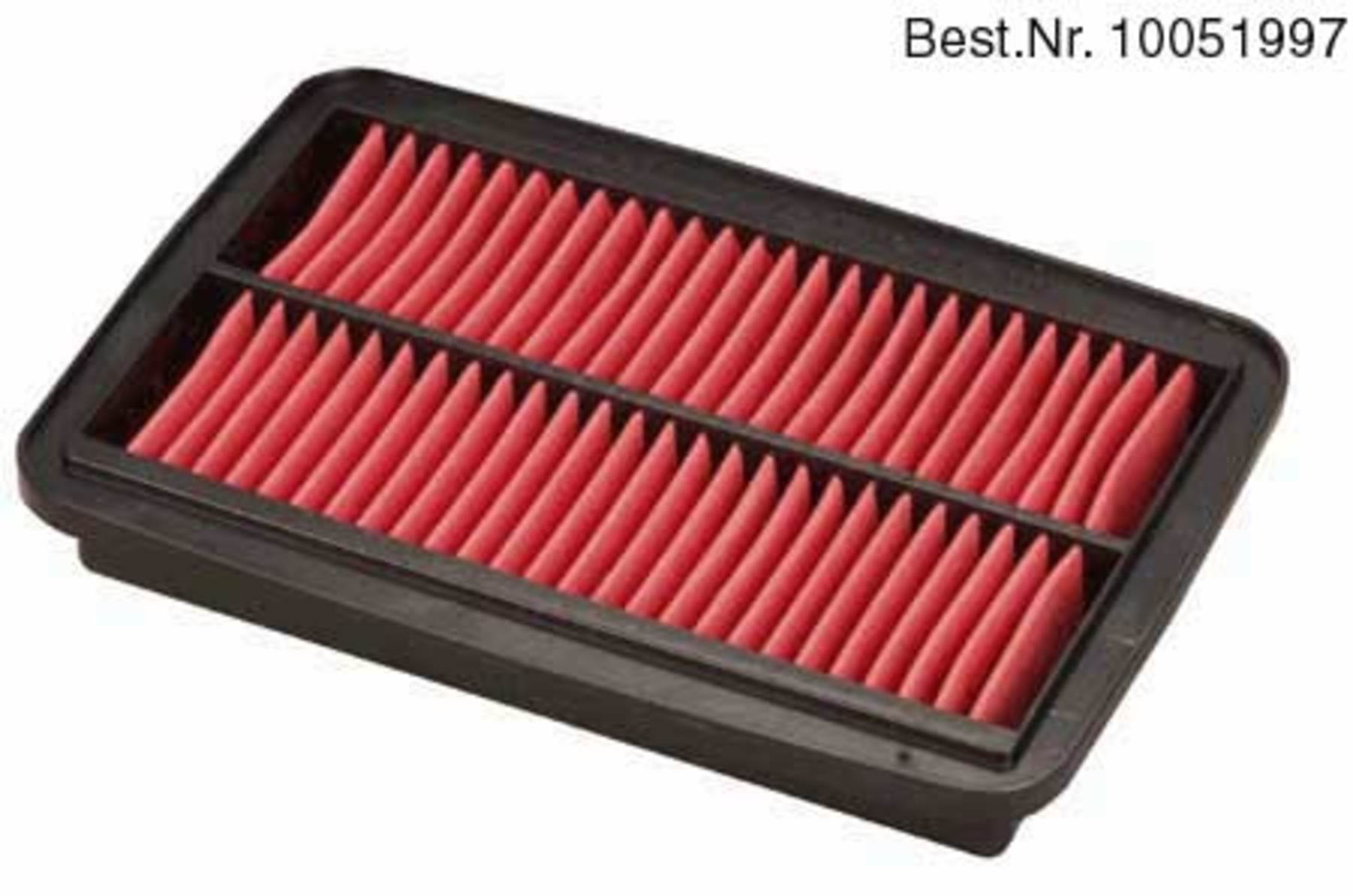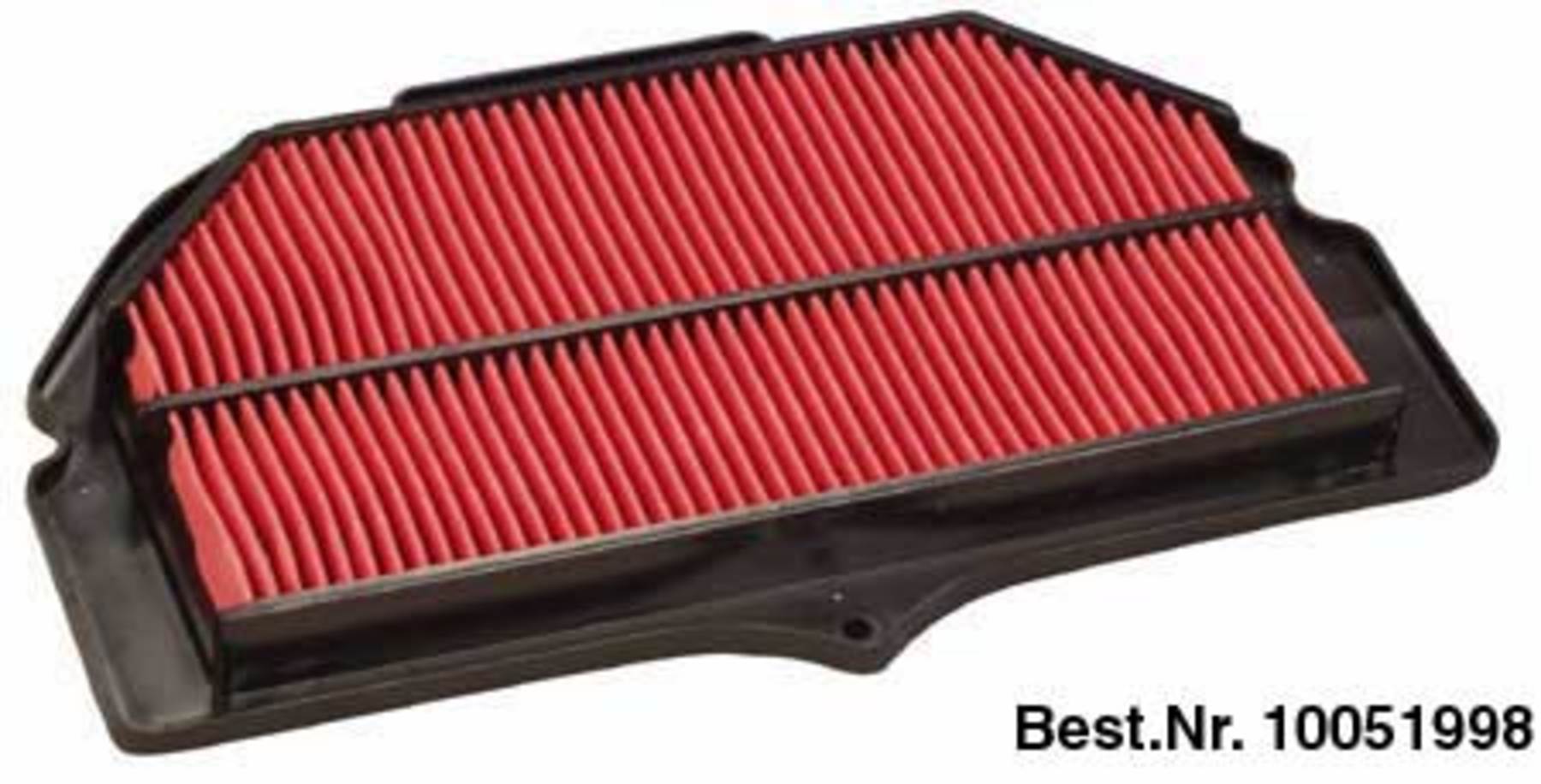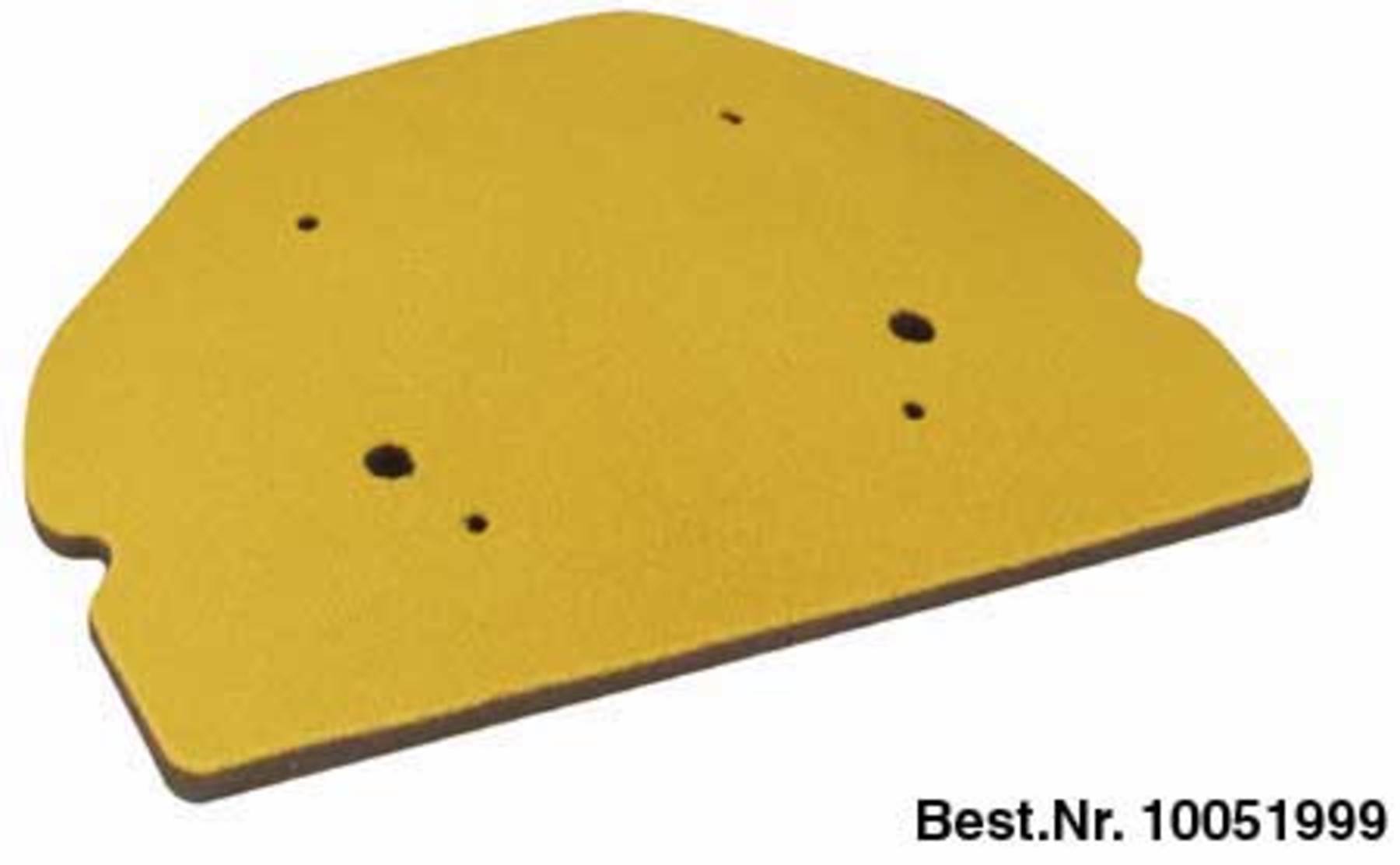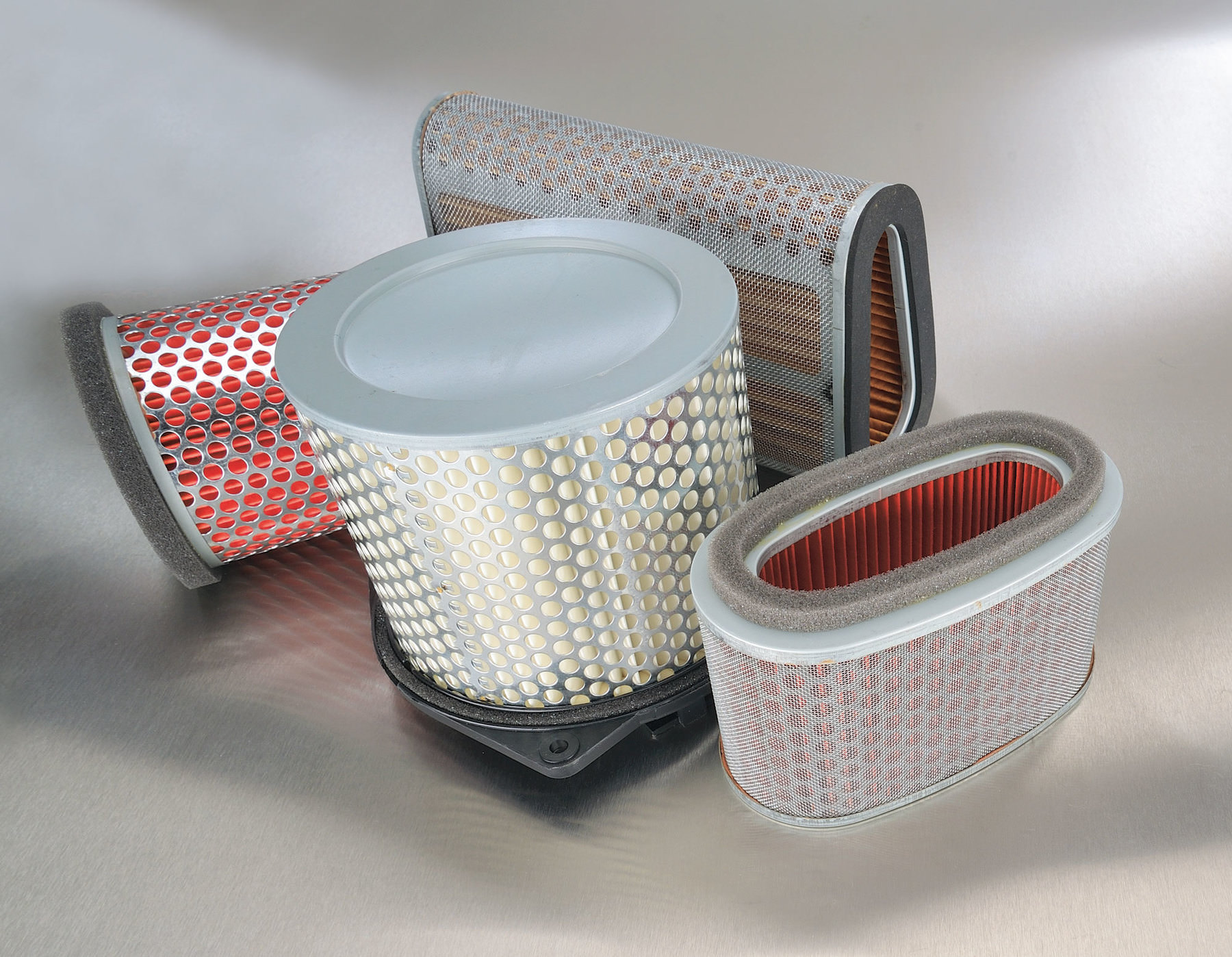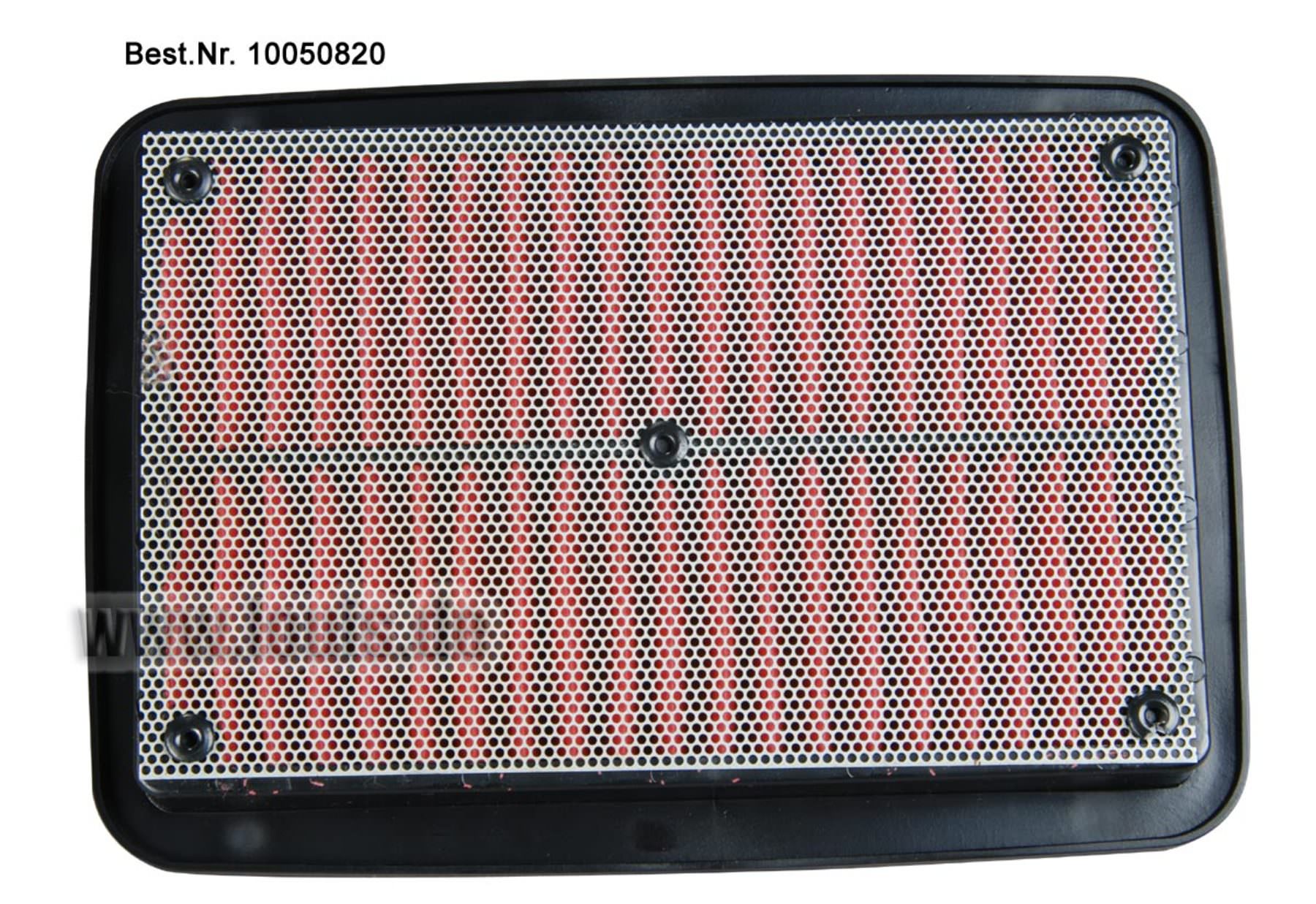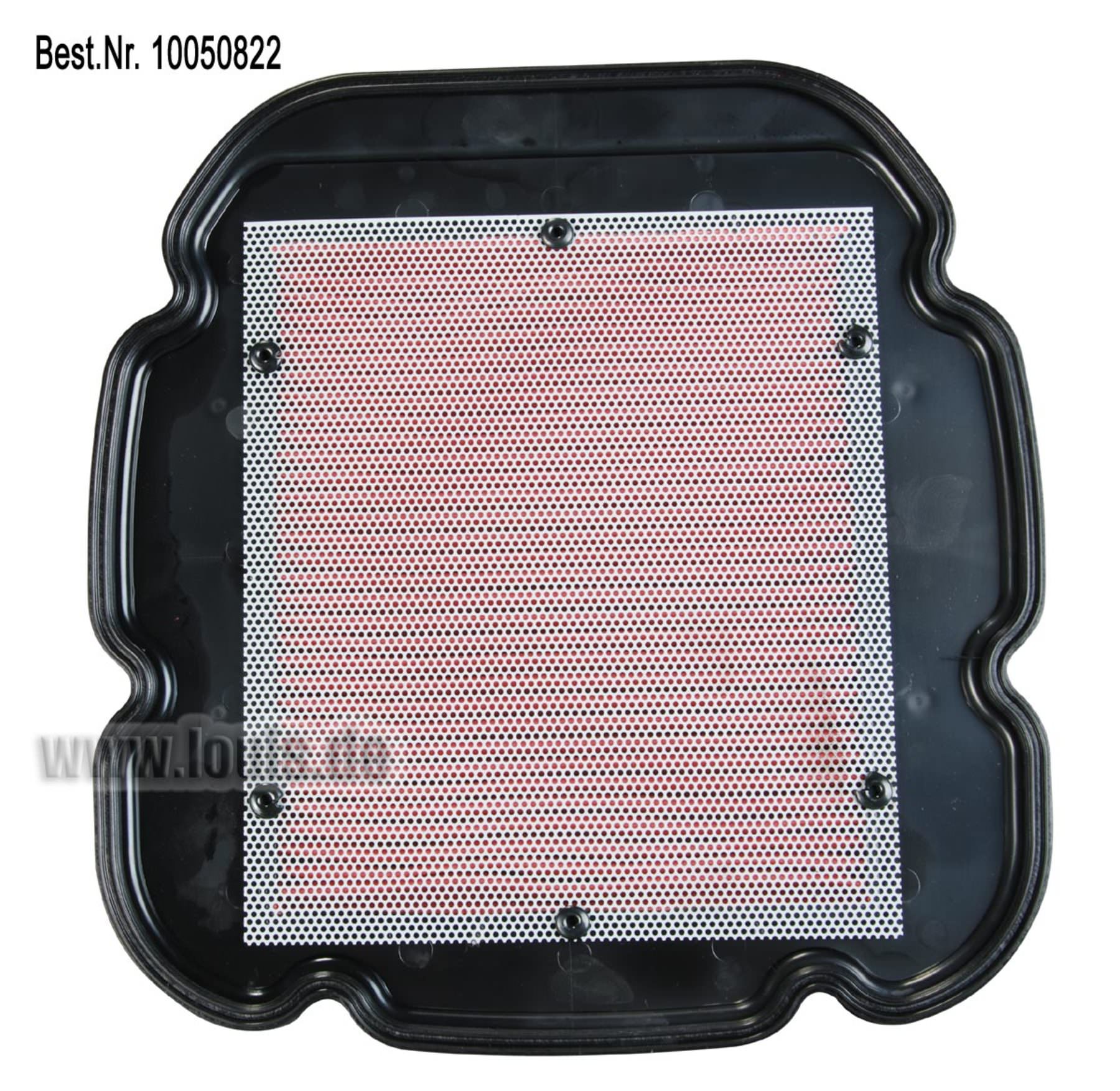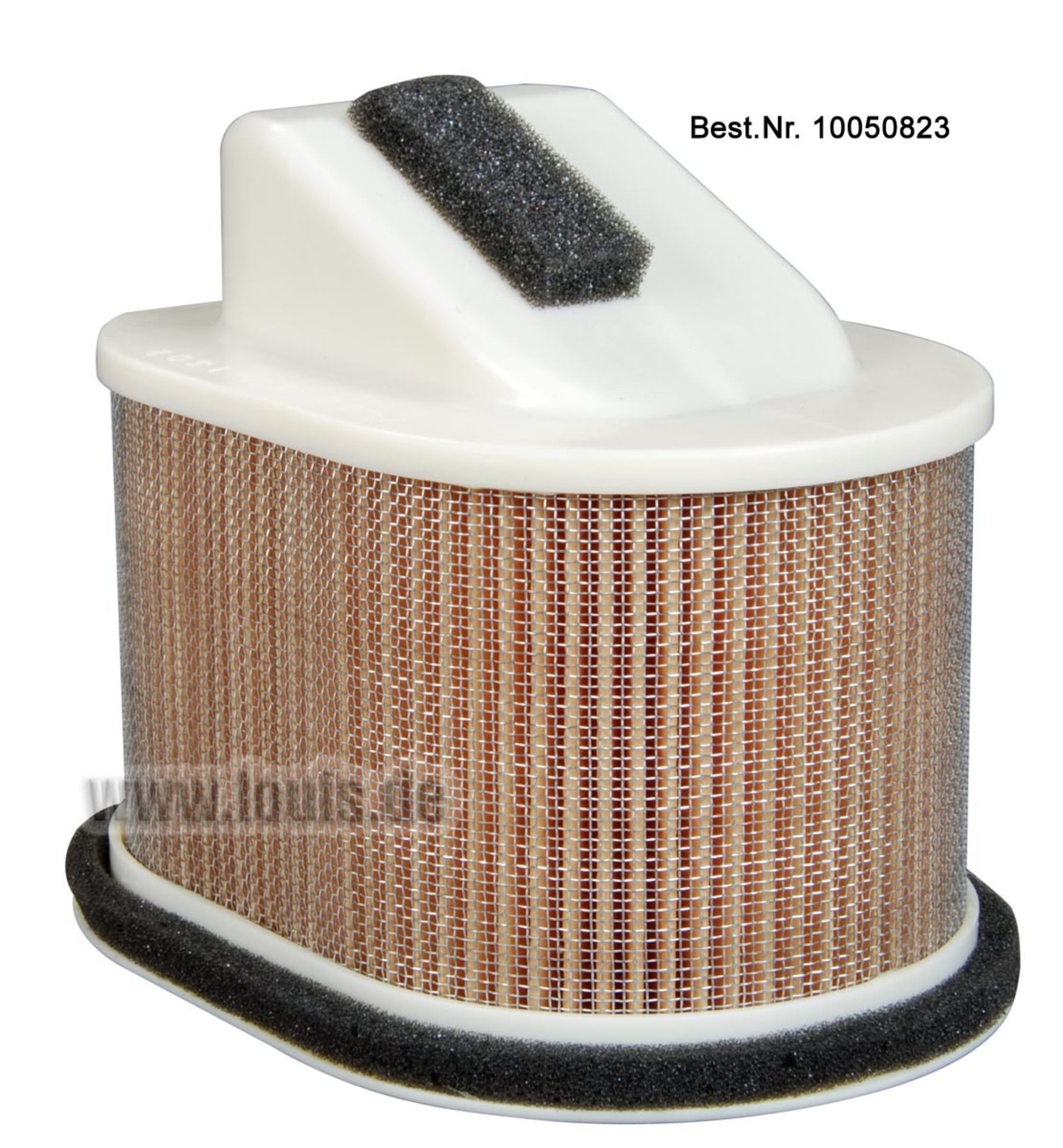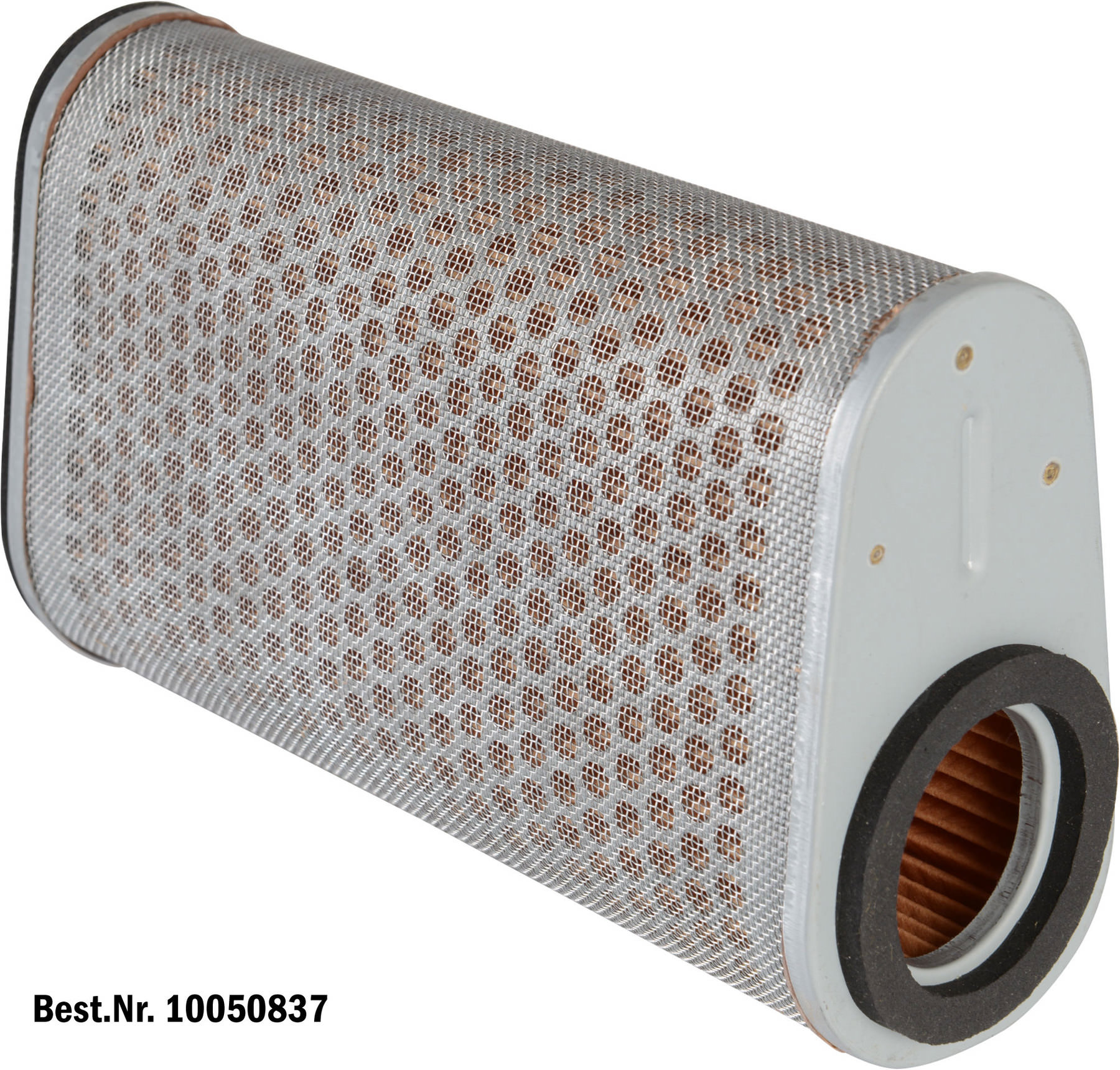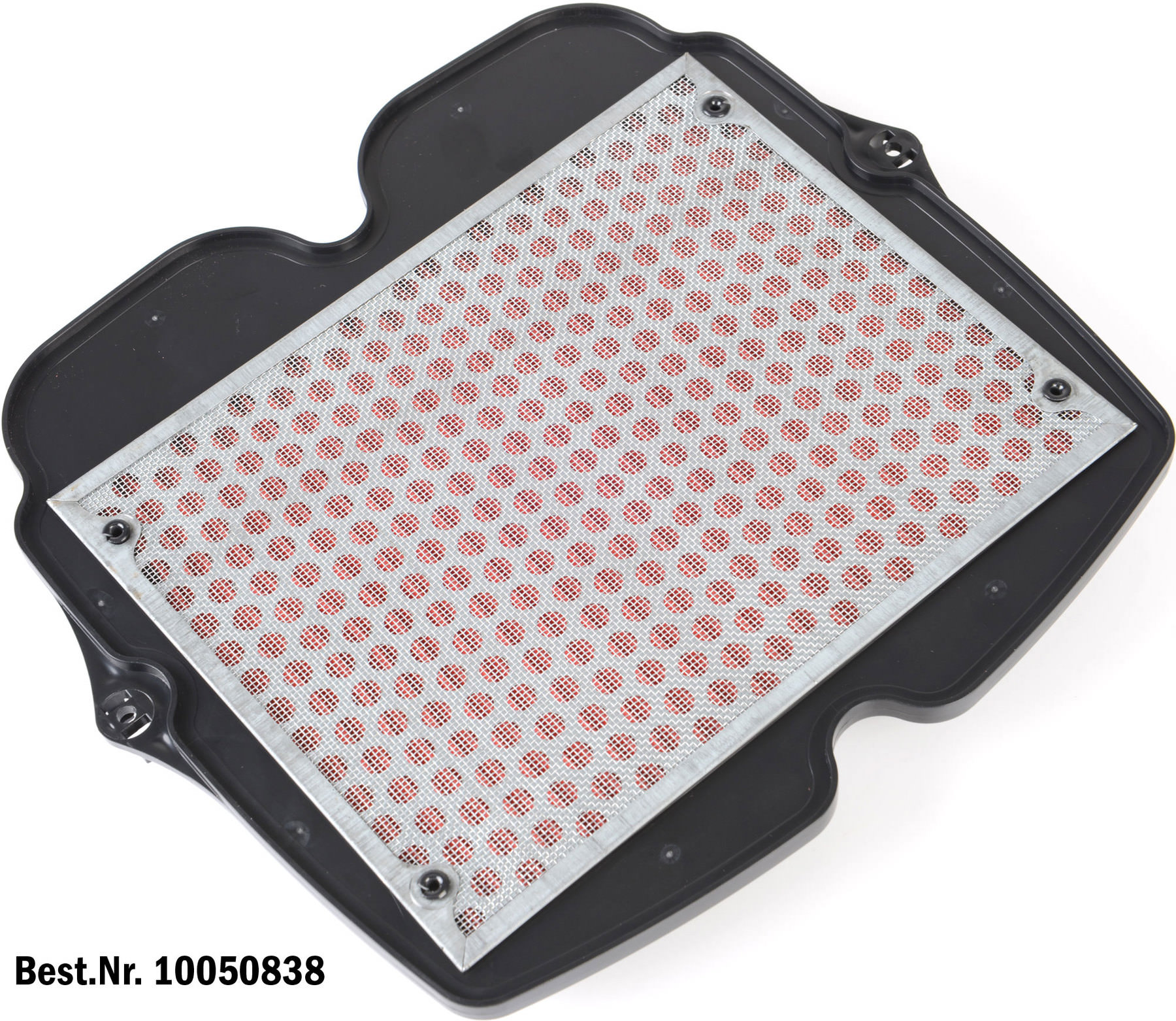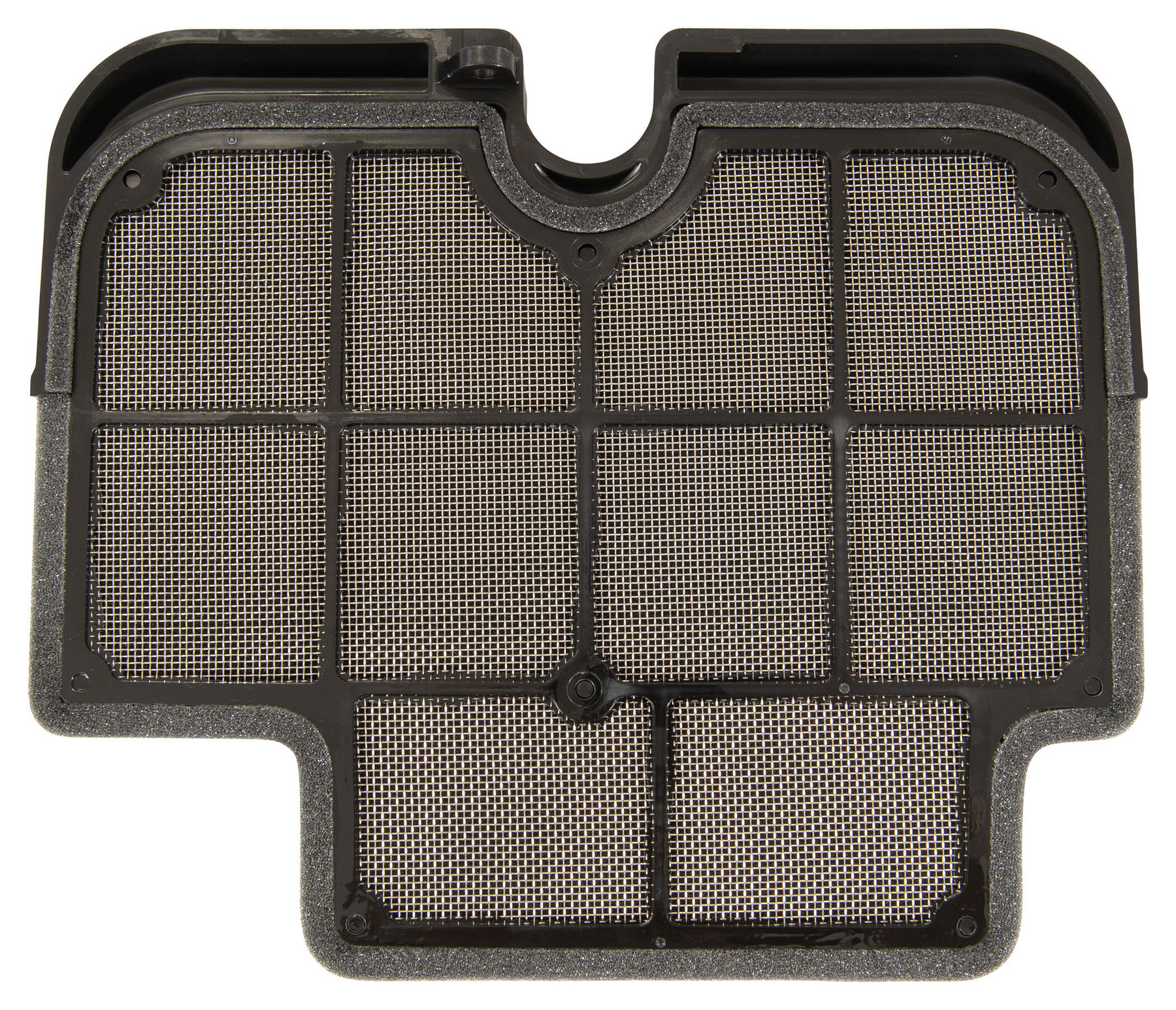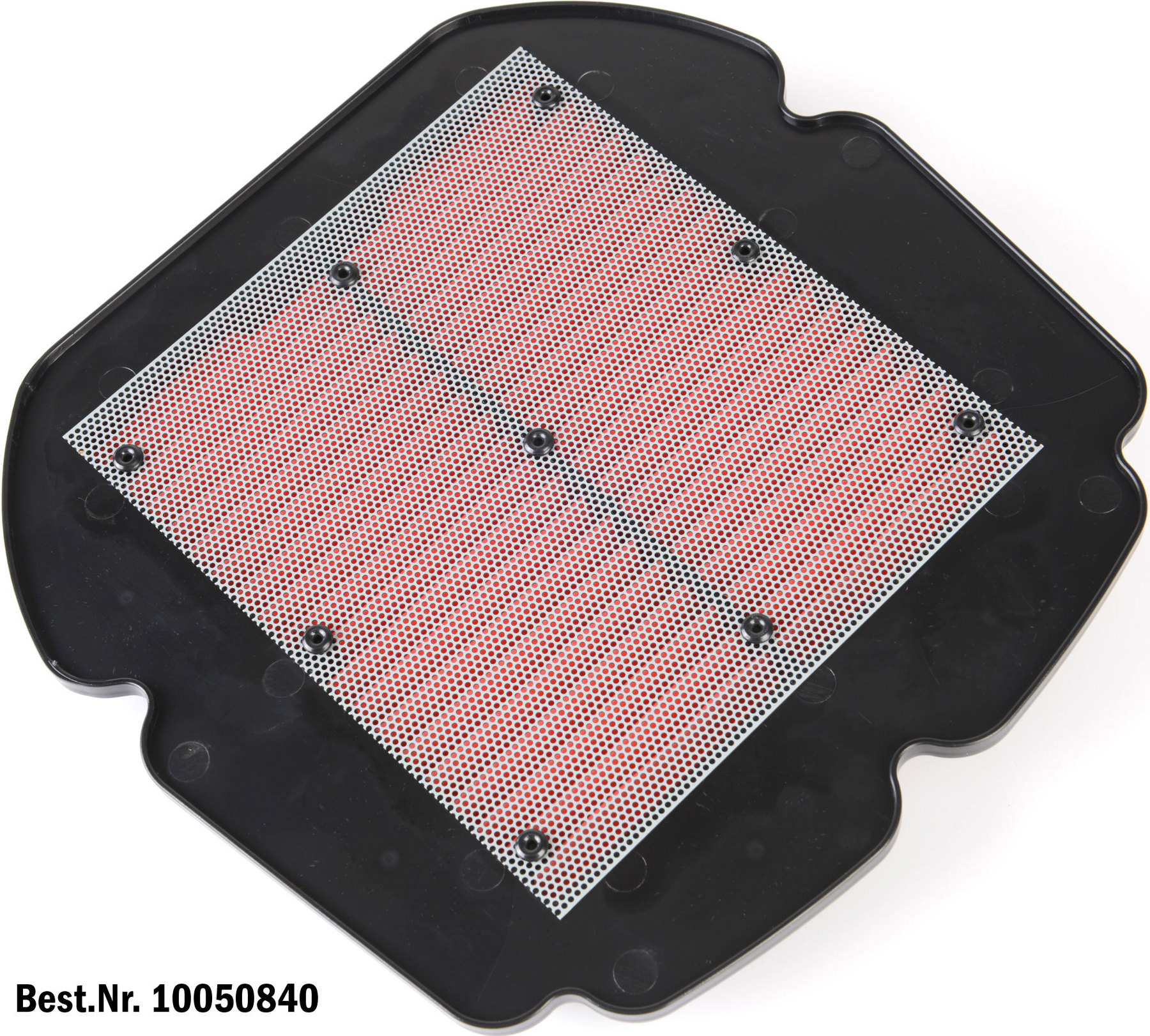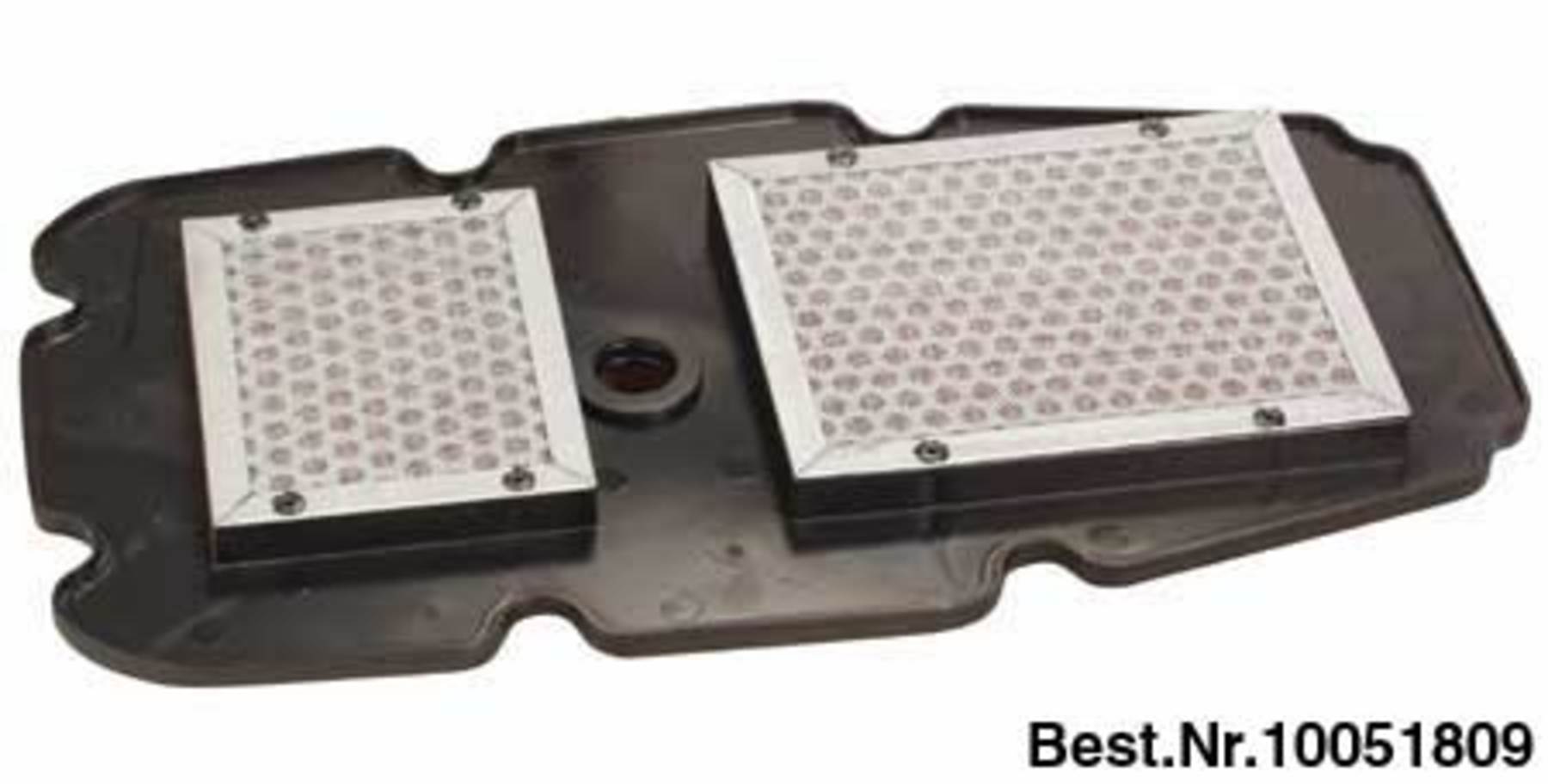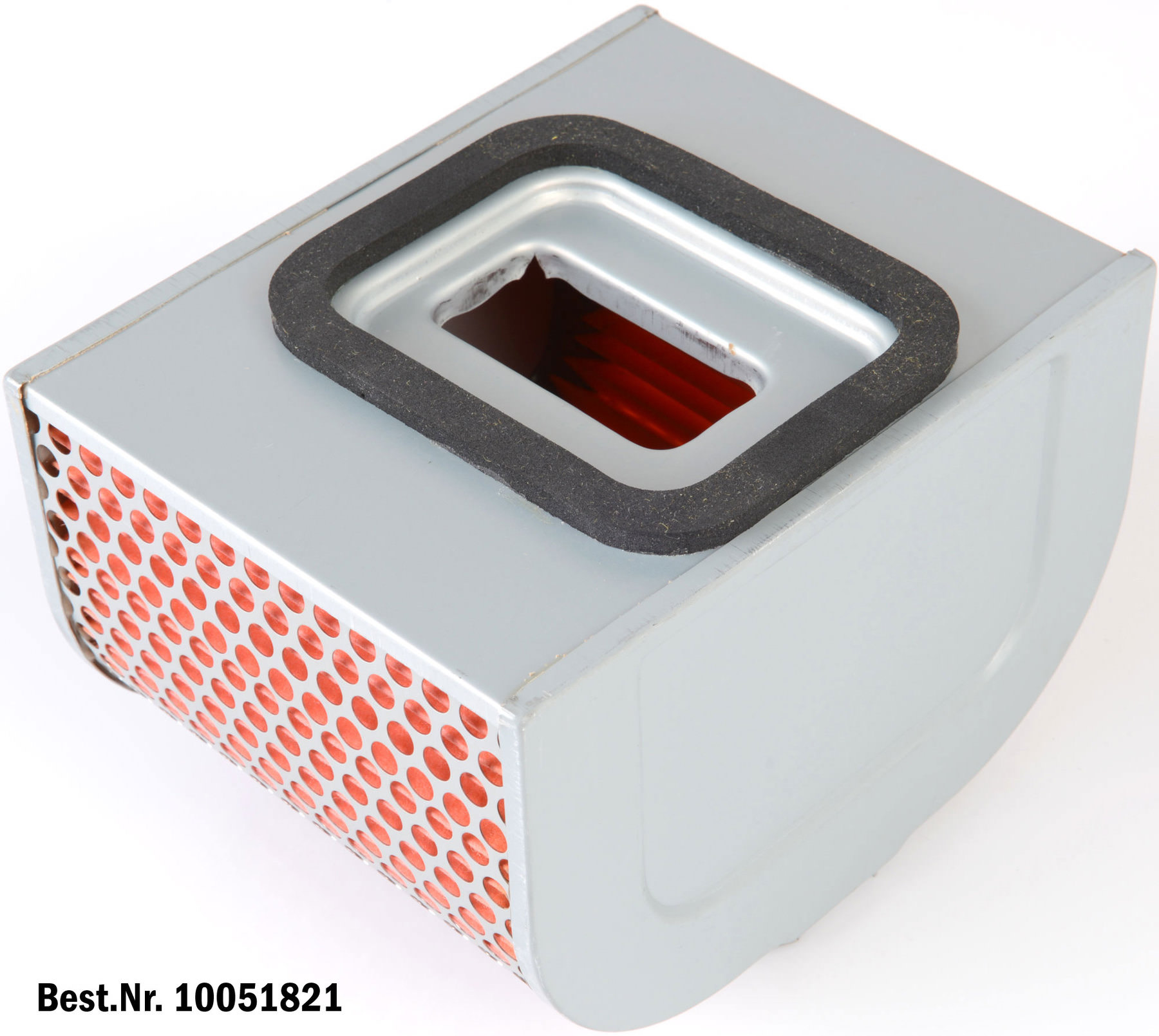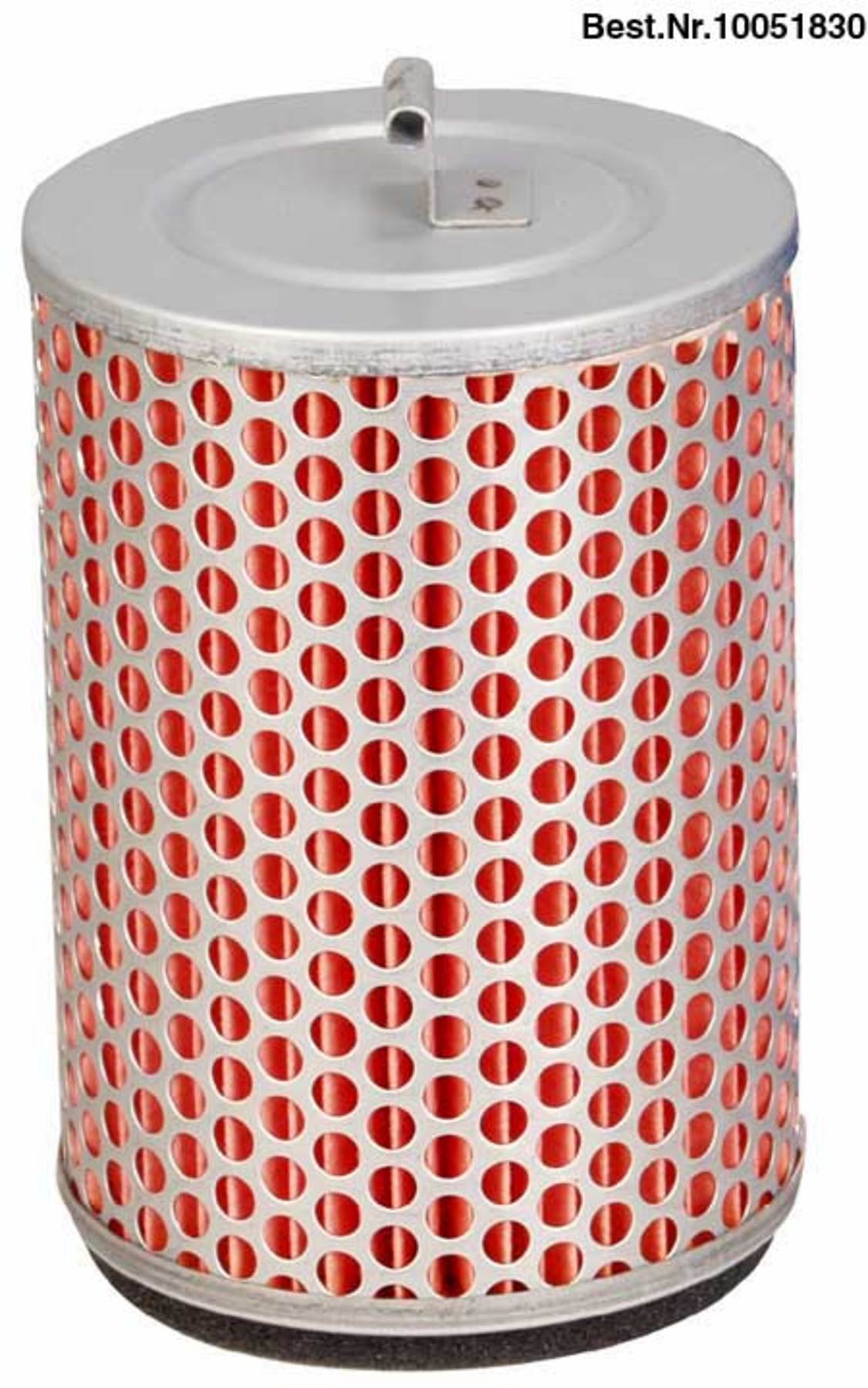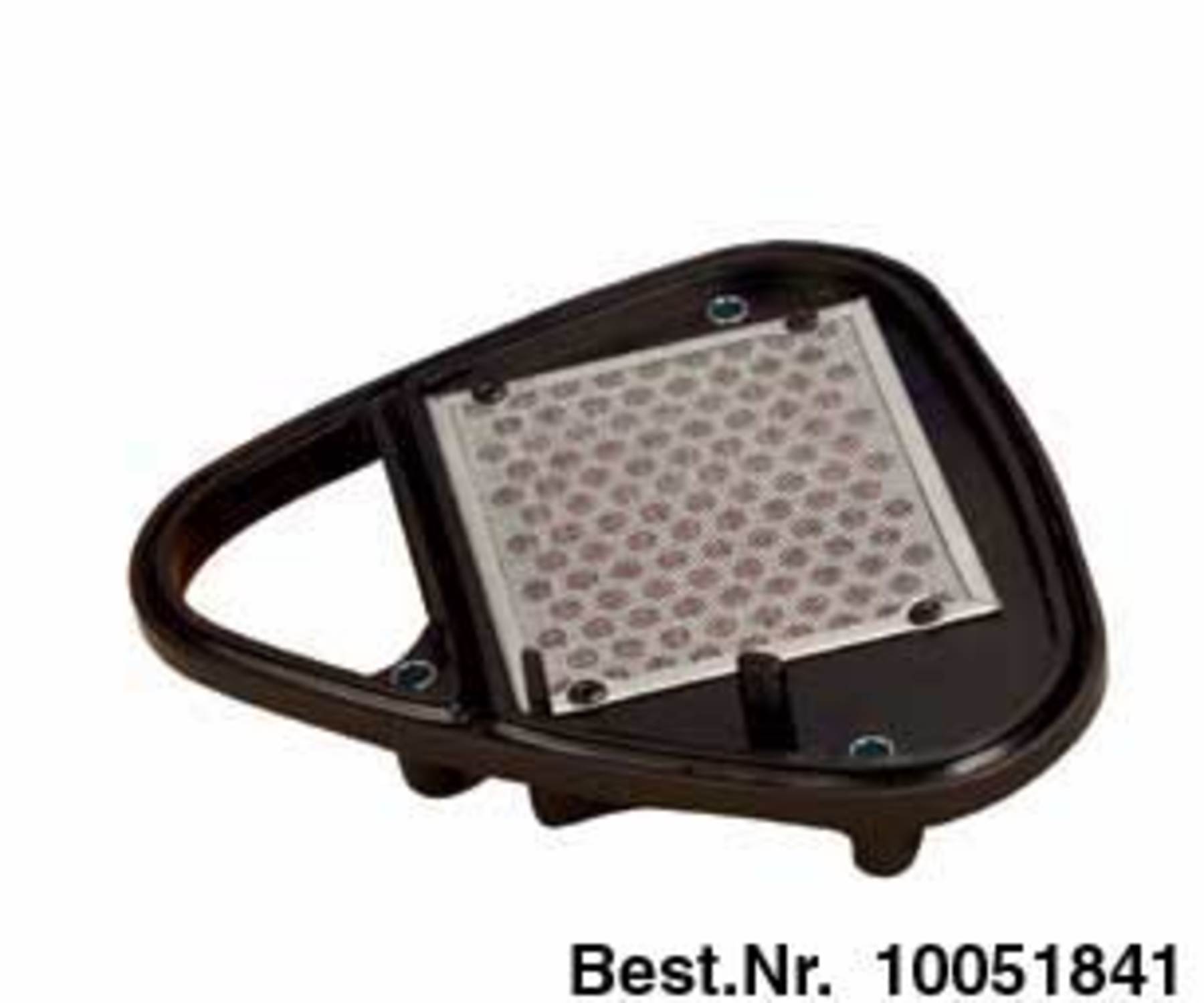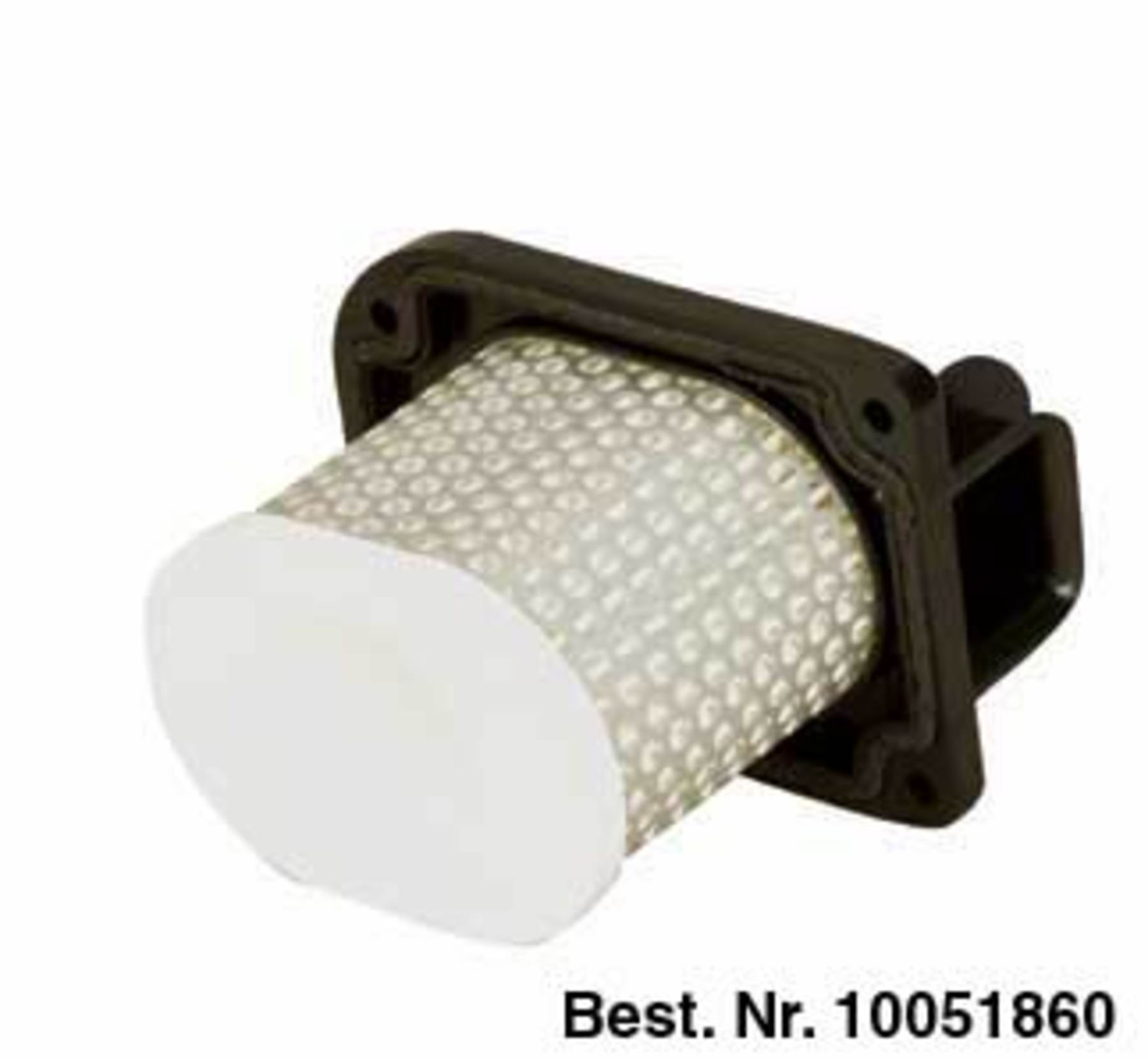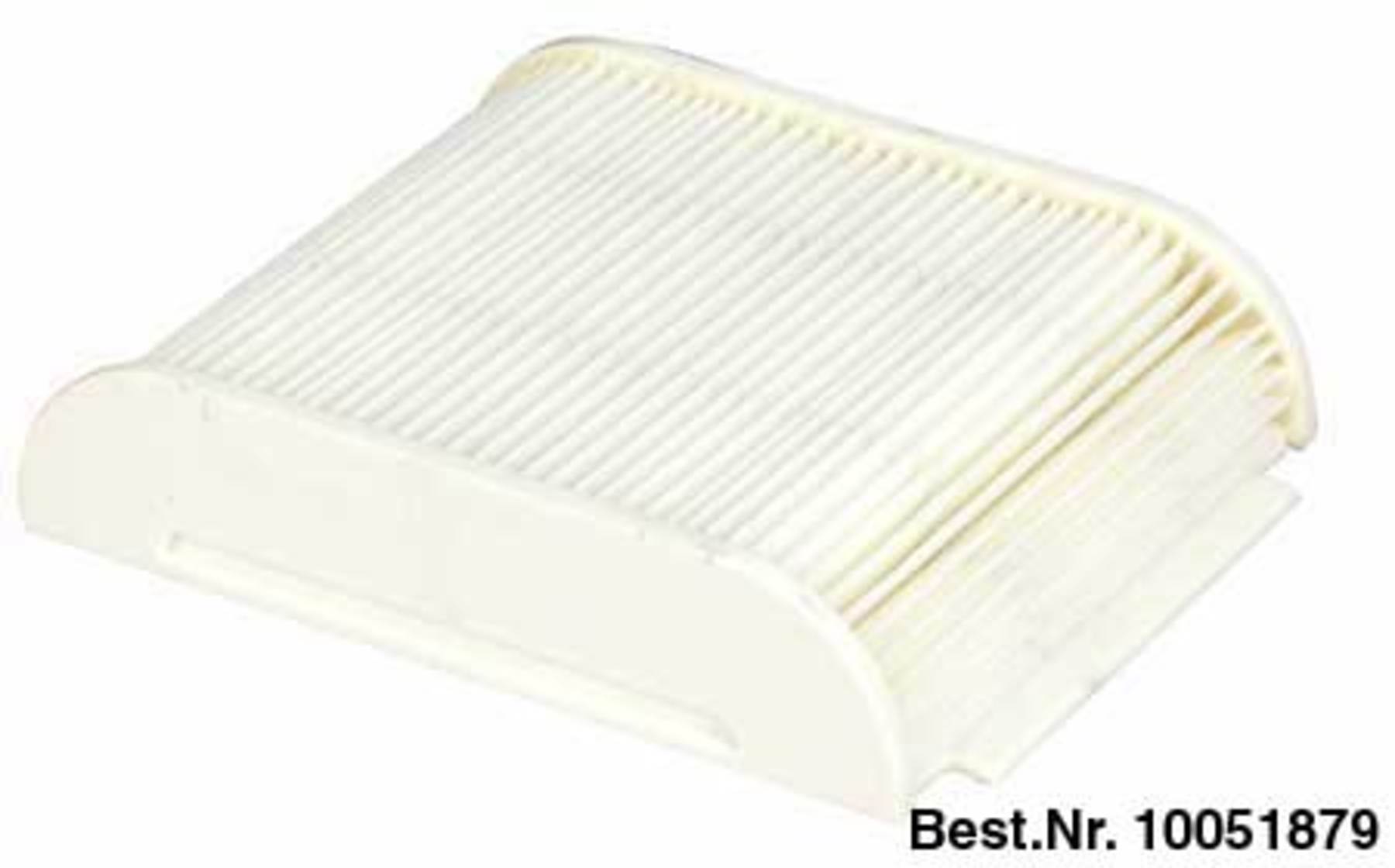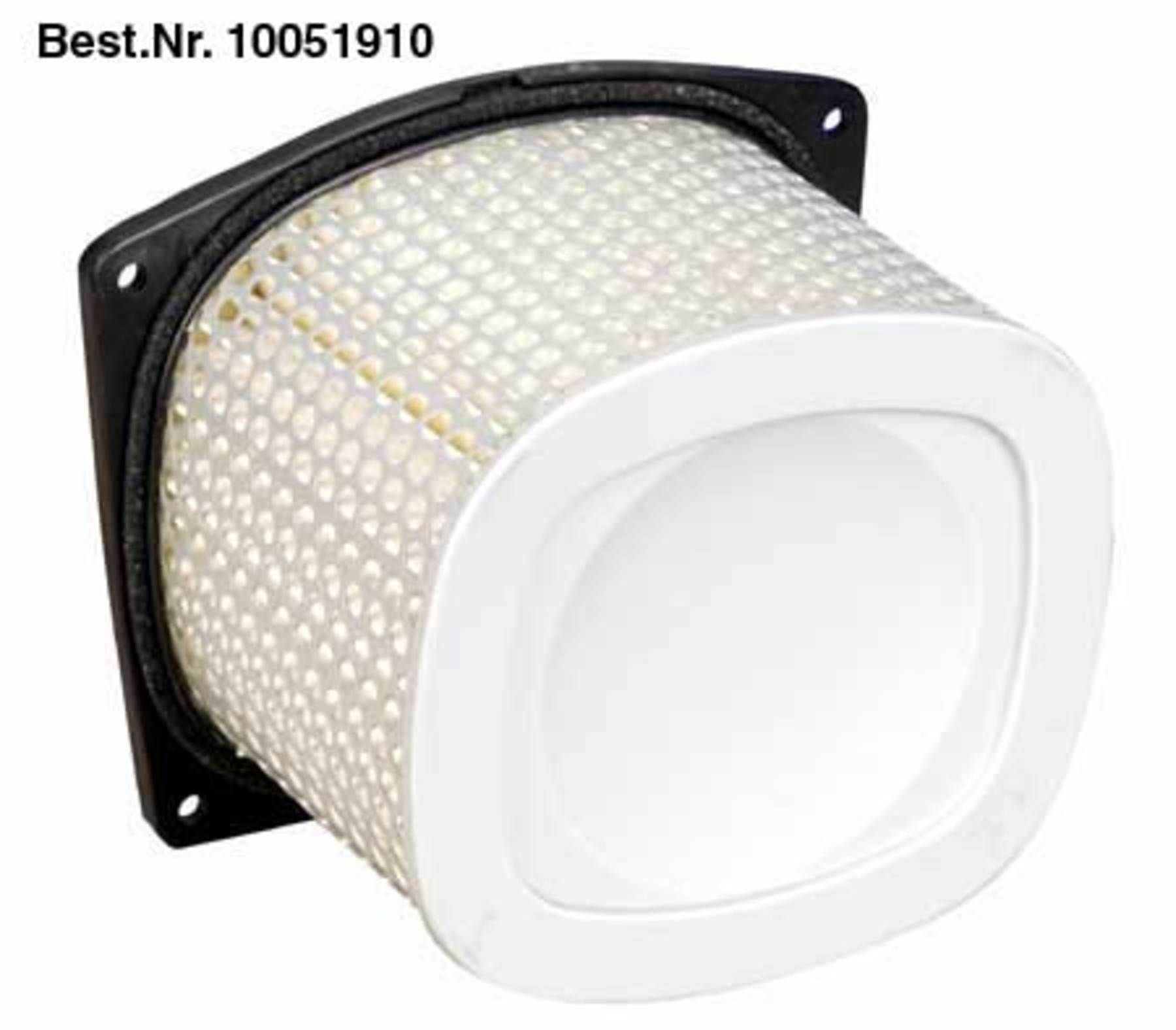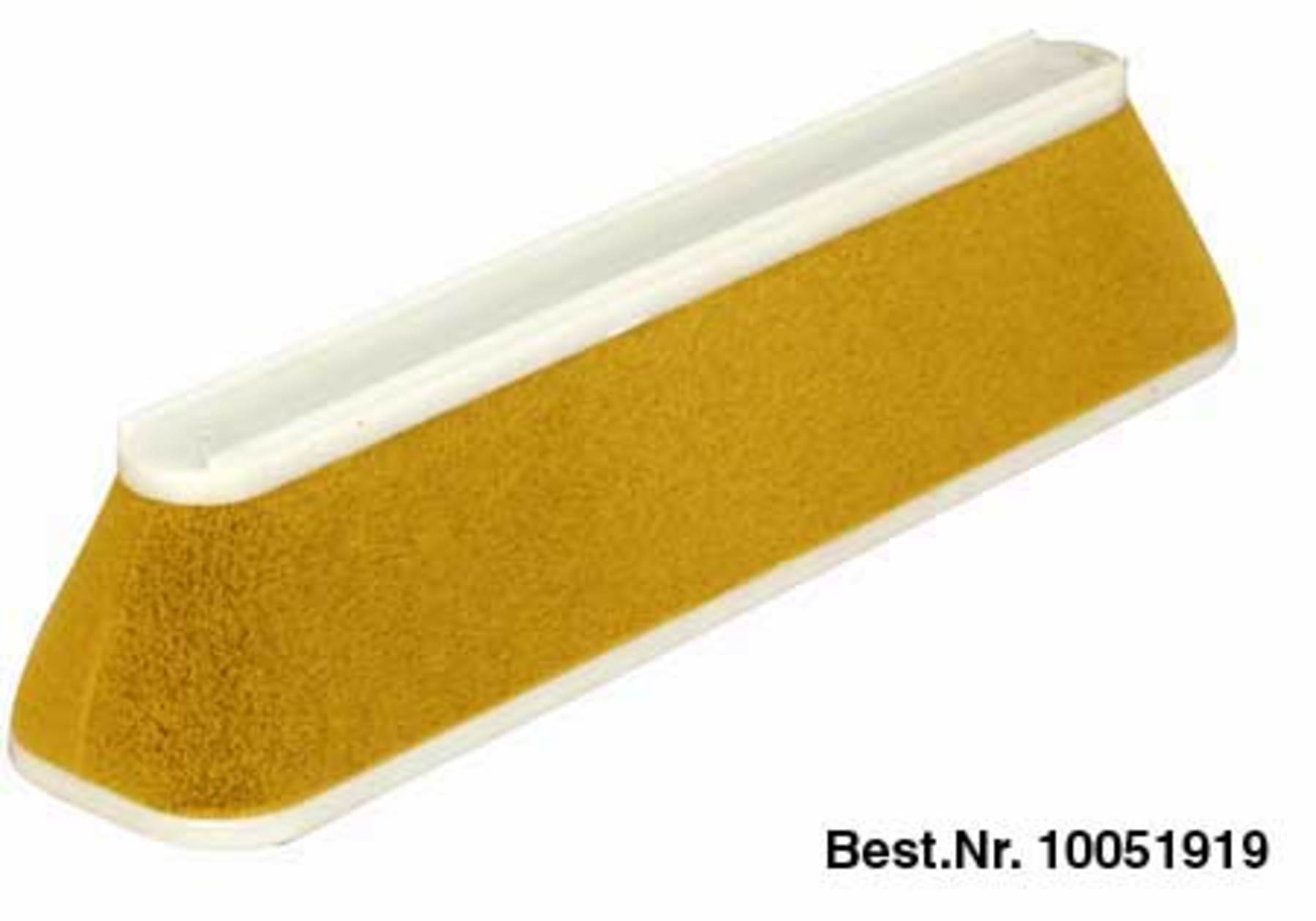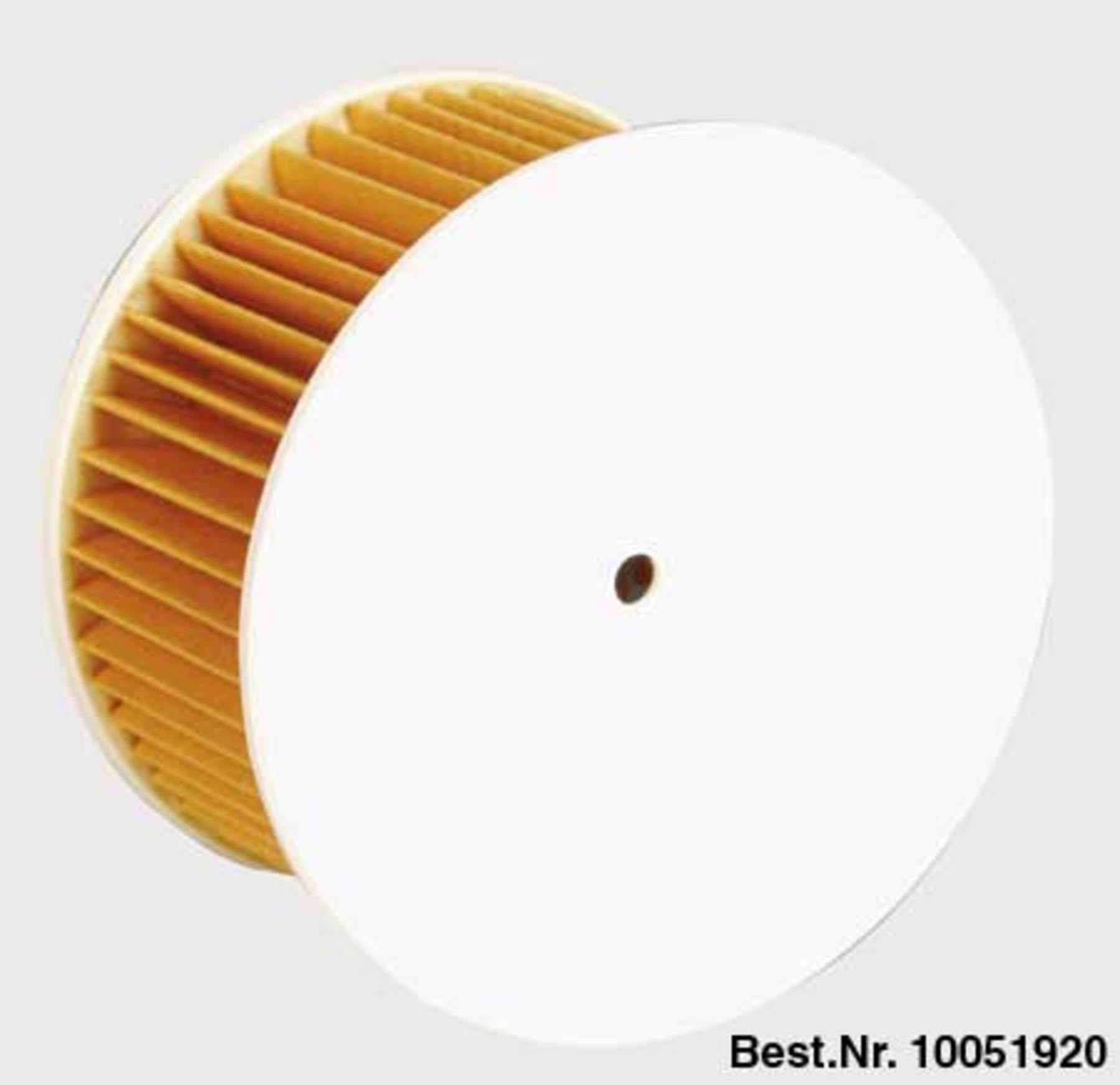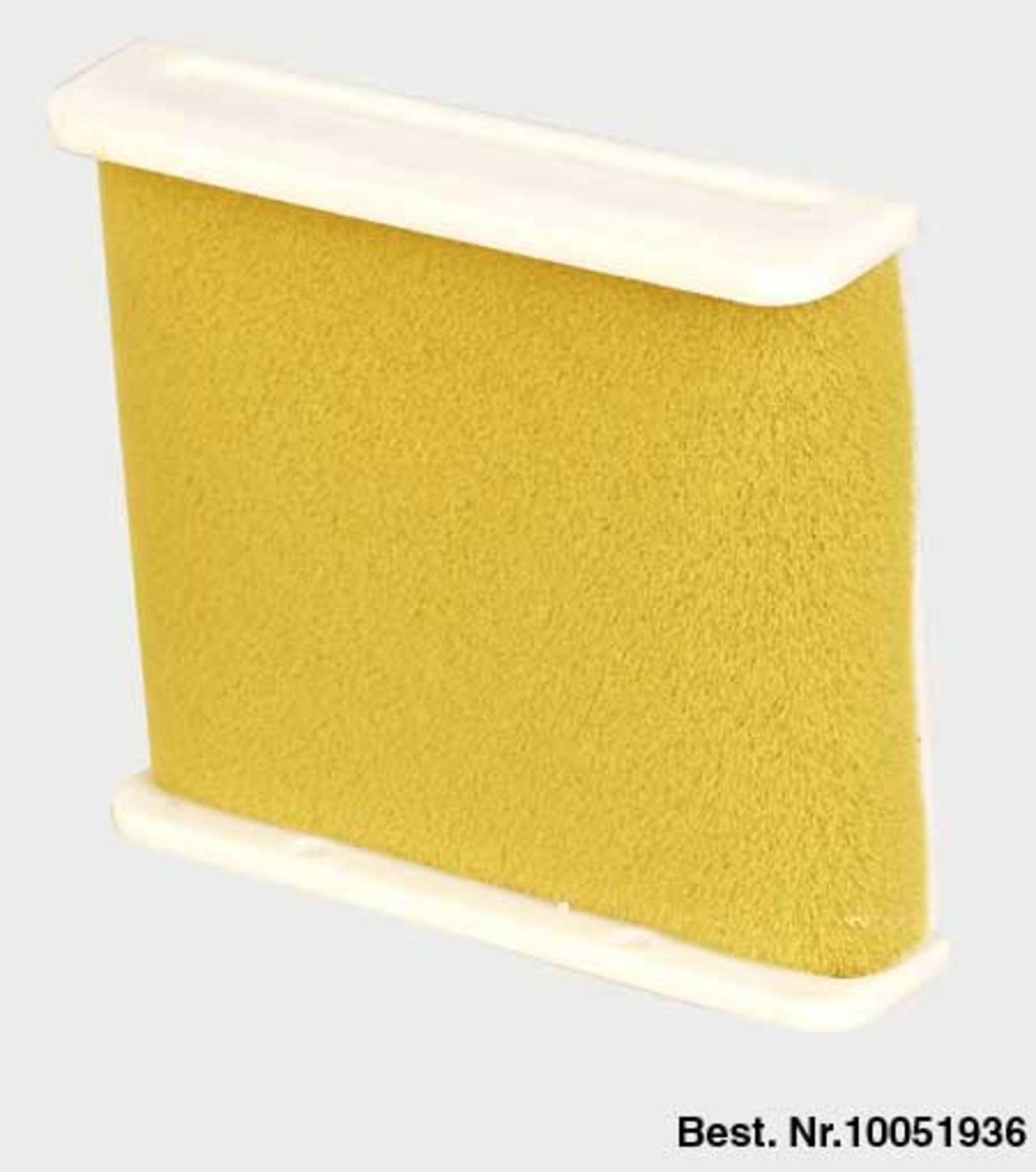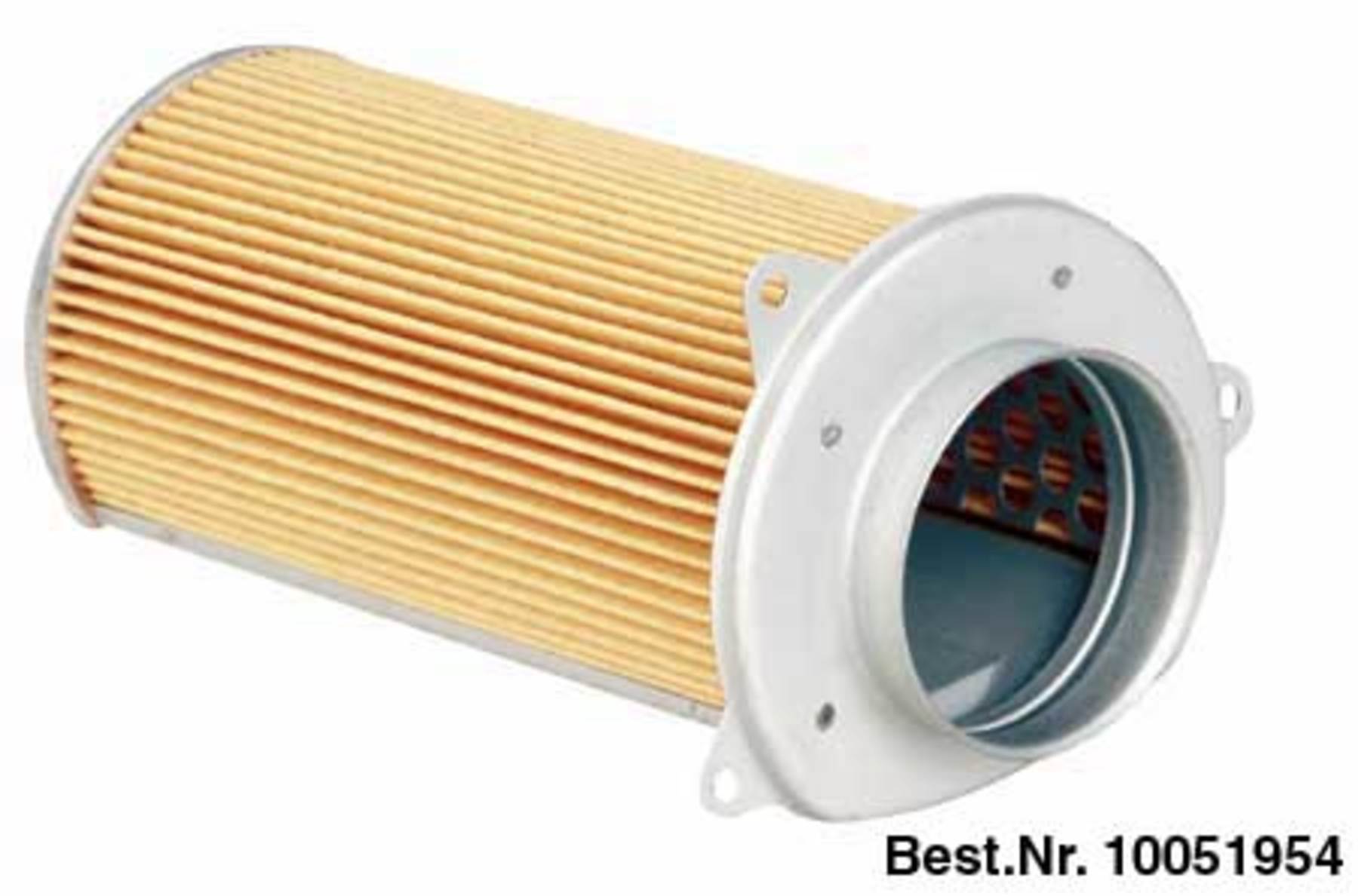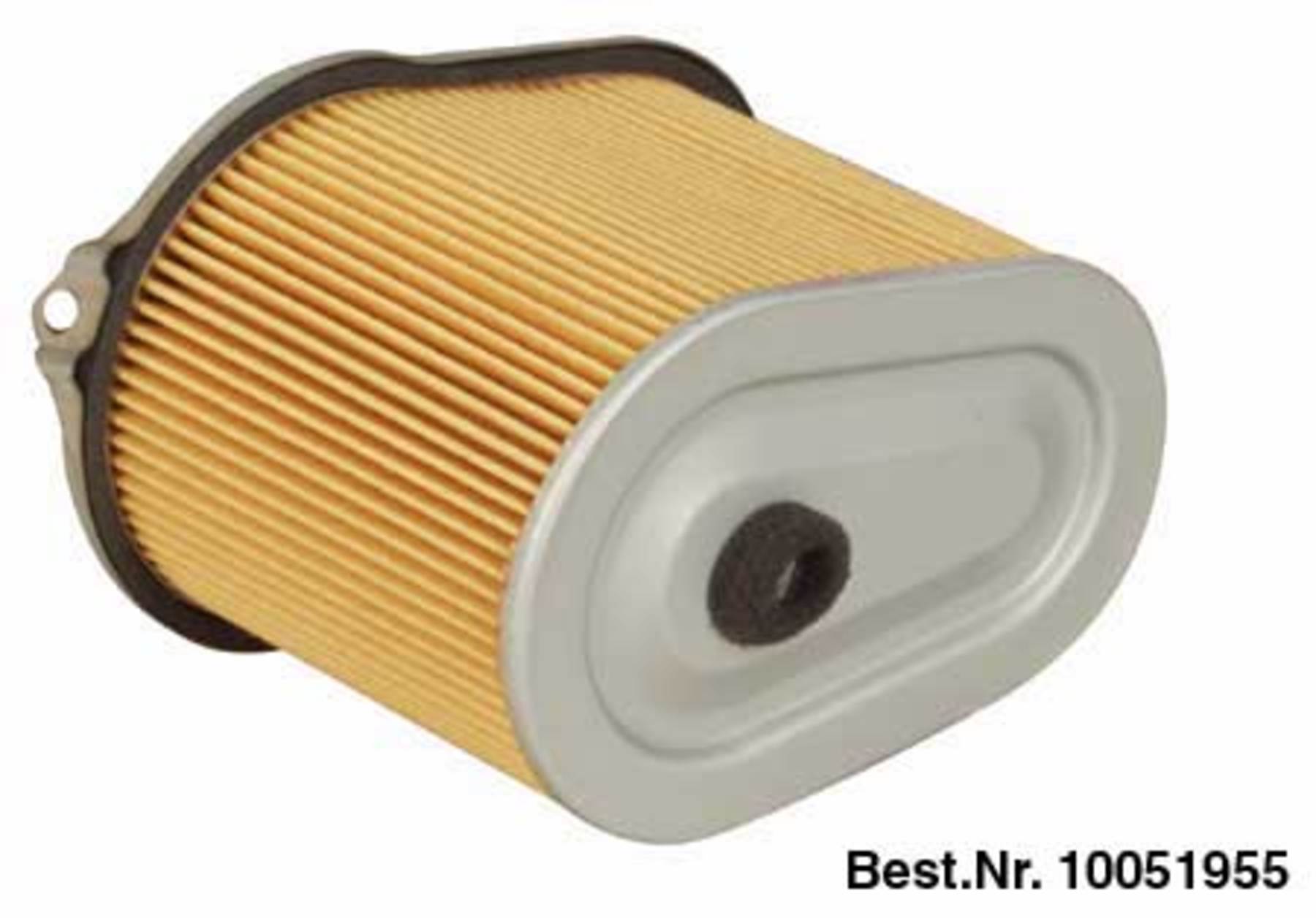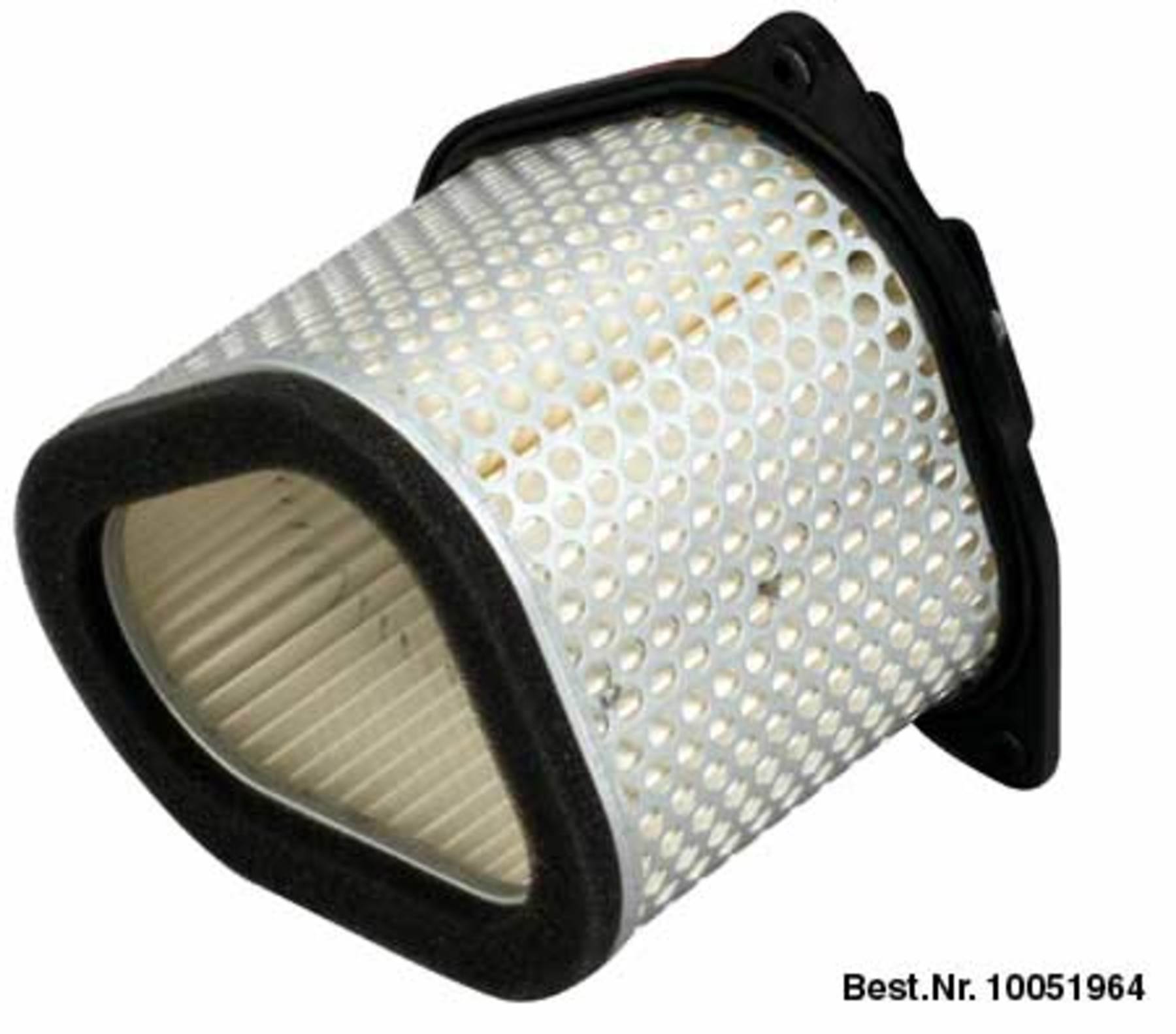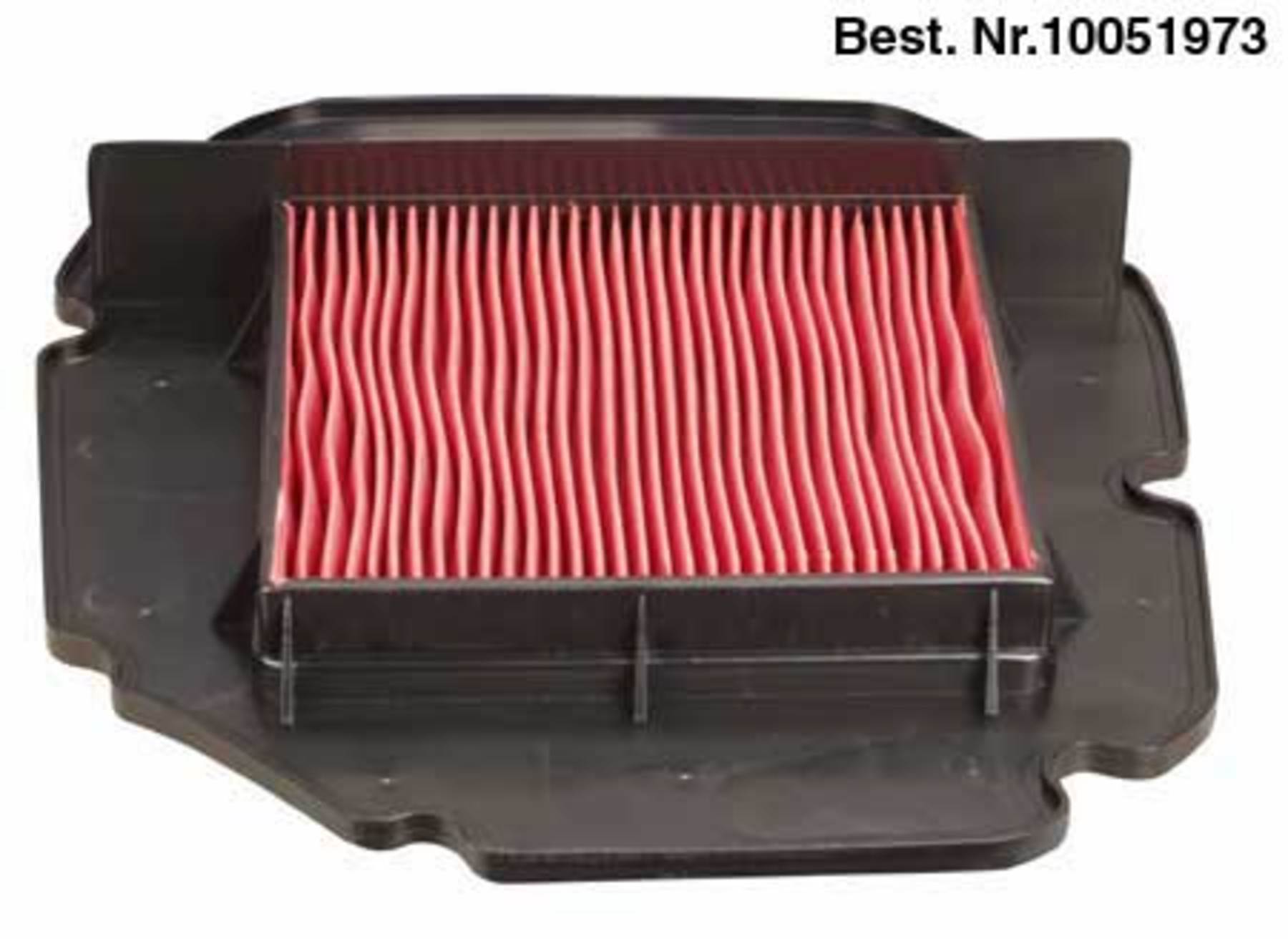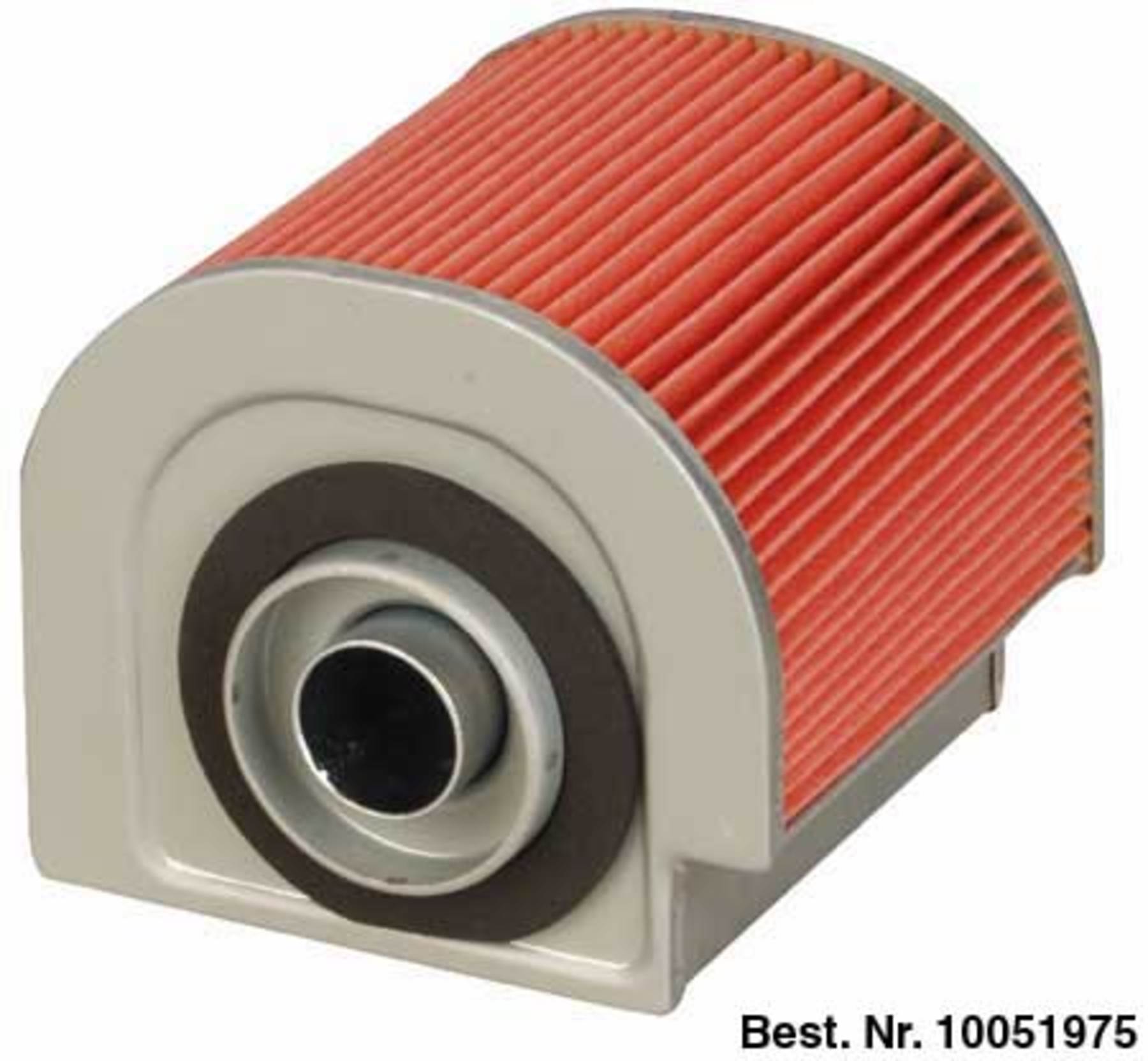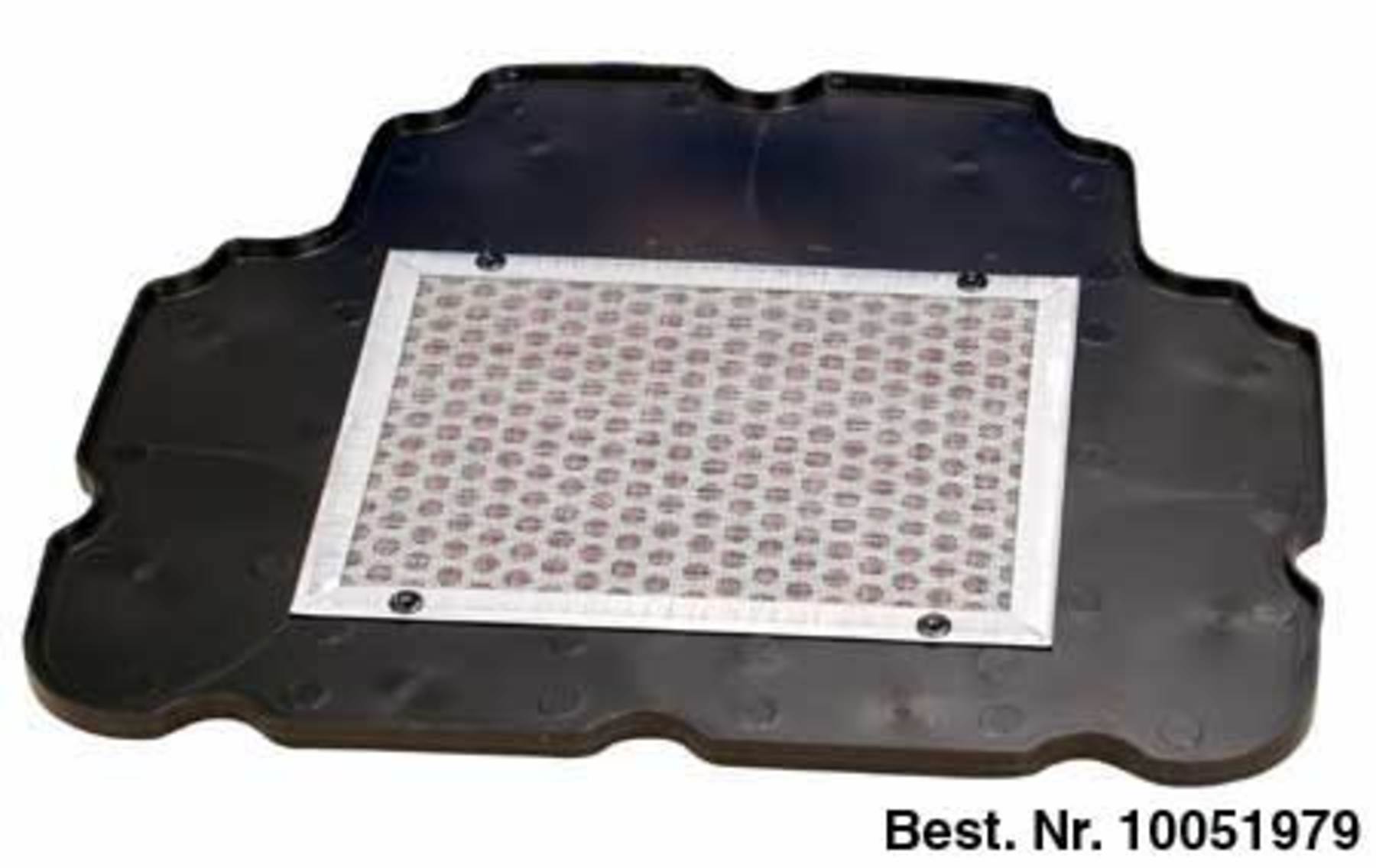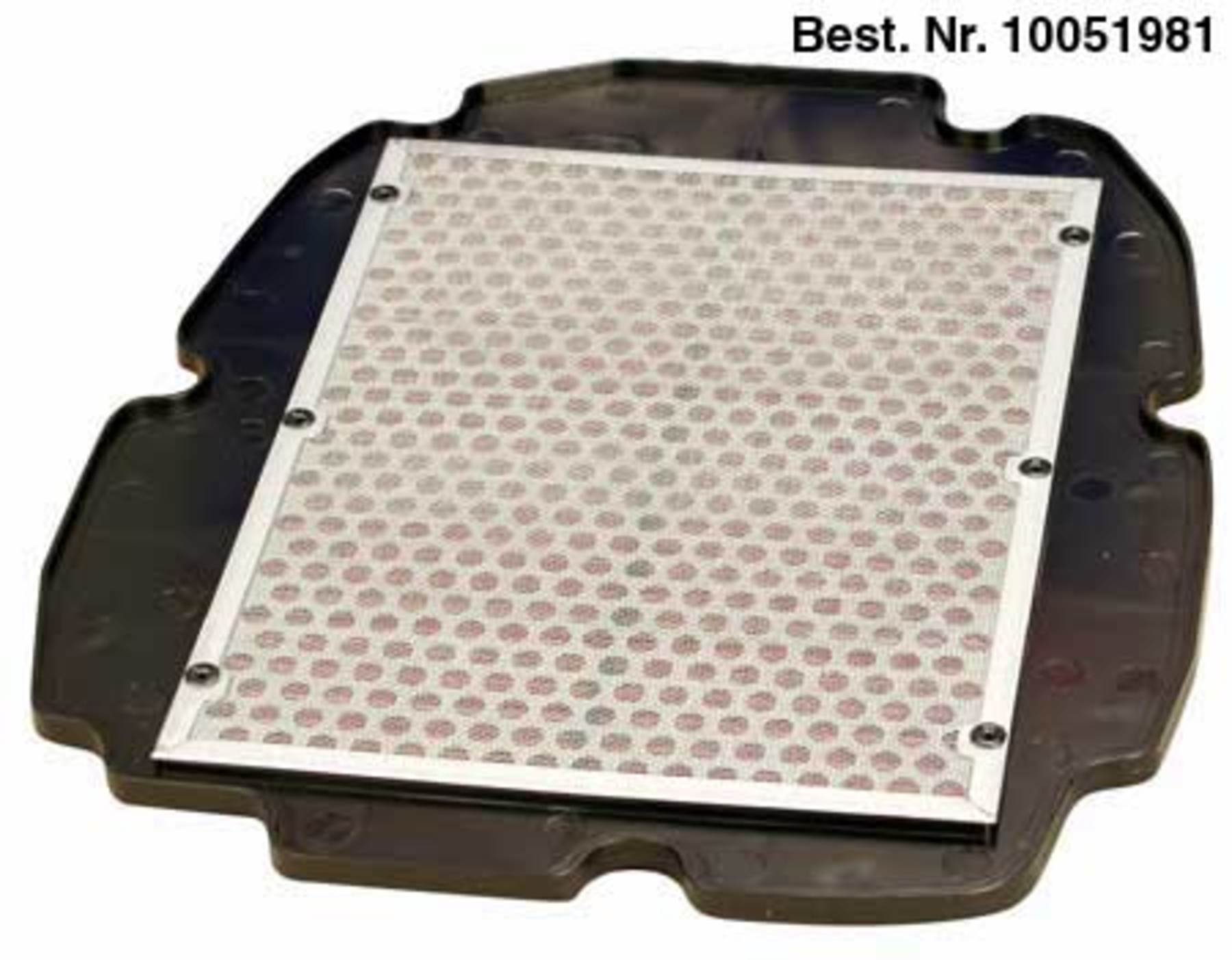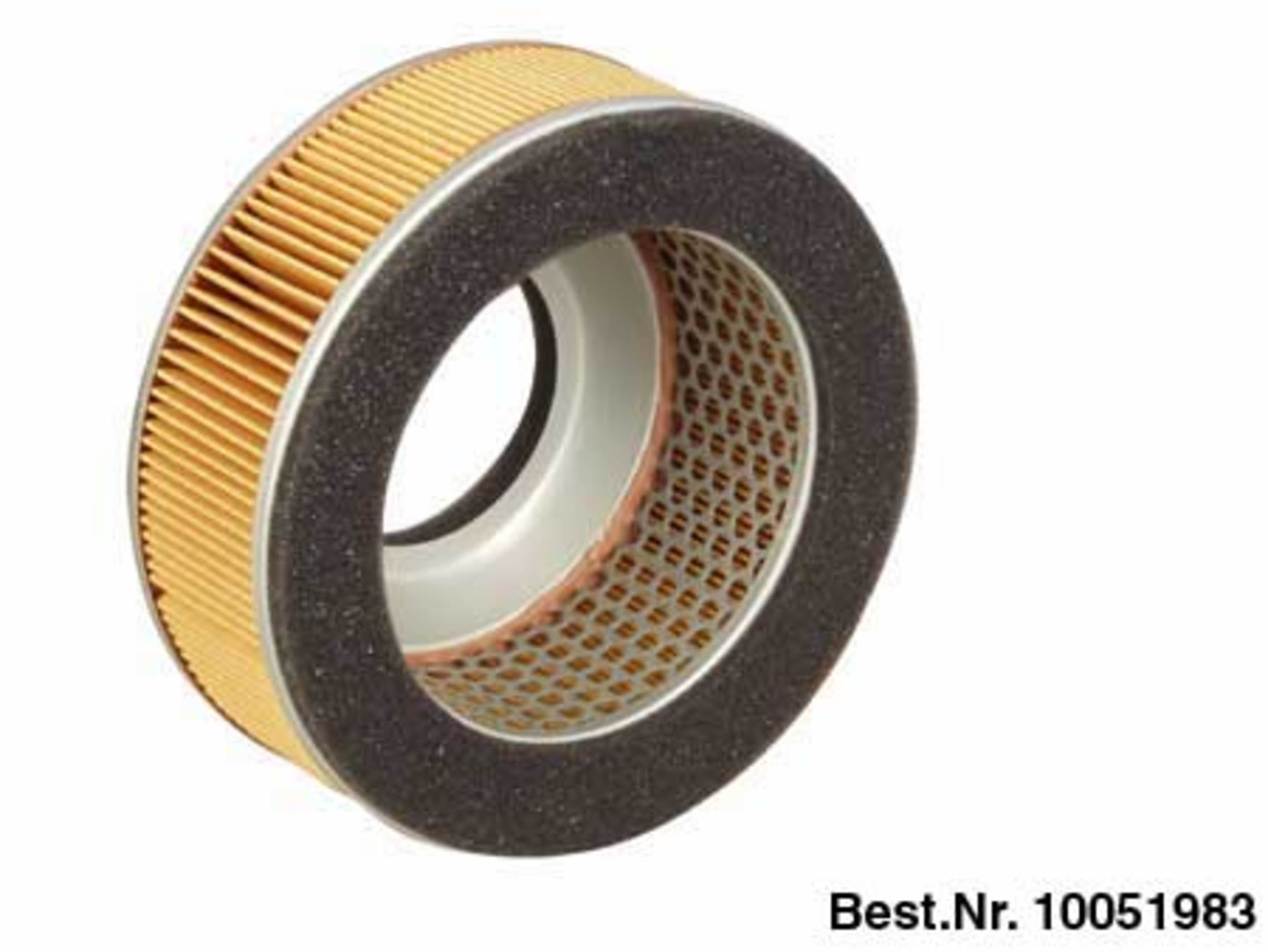 Unfortunately, this product is not compatible with this motorcycle.
Unfortunately, this product is not compatible with this motorcycle. You can find the right for the here: .
Free delivery on orders over €199.00
2 year return policy
Fast delivery
Go to currency converter
Please select the desired exchange rate* and enter an amount.
* The source of the exchange rate is the European Central Bank. (As at 05.03.2021). The exchange rate is for information purposes only; it does not provide binding prices for an exchange. In practice, for individual exchanges, the prices for buying and selling currencies can deviate to a greater or lesser extent from these rates – depending on the country, financial institution or bureau de change and also the method of payment. The conversion is given as an indication only.
Delo Air Filter
DELO AIR FILTER
Affordable quality!
These top-class air filters offer premium material quality, precision fit and high airflow.
If you are having trouble finding the right air filter for your vehicle, please use our product listing in the bike database (right navigation bar).
Manufacturer details: Delo

Our appreciation of power

Delo starter batteries are made exclusively for Louis at one of the most cutting-edge battery manufacturers in the world. In order to guarantee the high quality standards of Delo starter batteries, only the highest quality materials are used in their production. Furthermore, each batch is then also thoroughly tried and tested in our Louis test laboratory before going to market. Delo has proven a million times over that it stands for motorcycle battery excellence in OEM quality. Key features of these batteries are their reliability, their cold start performance and their outstanding service life. Not for nothing have Delo starter batteries proven themselves in a multitude of tests ...
Product
Art. No.
Availability
Price
Actions
AIR FILTER - CB 1300 03- /CB 1100 13-
10051887

The item is in stock and will be delivered in 2-5 working days. Note: Stocks are updated online every hour on working days from 7 a.m. to 8 p.m., so there is a good chance that the products are available if they appear online.

Available

€29.99 1
AIR FILTER - CBR 600 F 95-98
10050096

The item is in stock and will be delivered in 2-5 working days. Note: Stocks are updated online every hour on working days from 7 a.m. to 8 p.m., so there is a good chance that the products are available if they appear online.

Available

€29.99 1
AIR FILTER DELO - 11013-1013
10051928

The item is in stock and will be delivered in 2-5 working days. Note: Stocks are updated online every hour on working days from 7 a.m. to 8 p.m., so there is a good chance that the products are available if they appear online.

Available

€14.99 1
AIR FILTER DELO - 11013-1025
10051924

The item is in stock and will be delivered in 2-5 working days. Note: Stocks are updated online every hour on working days from 7 a.m. to 8 p.m., so there is a good chance that the products are available if they appear online.

Available

€9.99 1
AIR FILTER DELO - 11013-1040
10051937

The item is in stock and will be delivered in 2-5 working days. Note: Stocks are updated online every hour on working days from 7 a.m. to 8 p.m., so there is a good chance that the products are available if they appear online.

Available

Please remember that "Last chance" items can sell out fast, especially when the price has been slashed and the clothes sizes you are looking for are popular. "Last chance" items may no longer be available in all Louis stores!

€1.99 1
AIR FILTER DELO - 11013-1058
10051920

The item is in stock and will be delivered in 2-5 working days. Note: Stocks are updated online every hour on working days from 7 a.m. to 8 p.m., so there is a good chance that the products are available if they appear online.

Available

Please remember that "Last chance" items can sell out fast, especially when the price has been slashed and the clothes sizes you are looking for are popular. "Last chance" items may no longer be available in all Louis stores!

€1.99 1
AIR FILTER DELO - 11013-1072
10051945

The item is in stock and will be delivered in 2-5 working days. Note: Stocks are updated online every hour on working days from 7 a.m. to 8 p.m., so there is a good chance that the products are available if they appear online.

Available

Please remember that "Last chance" items can sell out fast, especially when the price has been slashed and the clothes sizes you are looking for are popular. "Last chance" items may no longer be available in all Louis stores!

€1.99 1
AIR FILTER DELO - 11013-1112
10051919

The item is in stock and will be delivered in 2-5 working days. Note: Stocks are updated online every hour on working days from 7 a.m. to 8 p.m., so there is a good chance that the products are available if they appear online.

Available

€24.99 1
AIR FILTER DELO - 11013-1122
10051950

The item is in stock and will be delivered in 2-5 working days. Note: Stocks are updated online every hour on working days from 7 a.m. to 8 p.m., so there is a good chance that the products are available if they appear online.

Available

€9.99 1
AIR FILTER DELO - 11013-1154
10051951

The item is in stock and will be delivered in 2-5 working days. Note: Stocks are updated online every hour on working days from 7 a.m. to 8 p.m., so there is a good chance that the products are available if they appear online.

Available

€9.99 1
AIR FILTER DELO - 11013-1157
10051925

The item is in stock and will be delivered in 2-5 working days. Note: Stocks are updated online every hour on working days from 7 a.m. to 8 p.m., so there is a good chance that the products are available if they appear online.

Available

€14.99 1
AIR FILTER DELO - 11013-1185
10051940

The item is in stock and will be delivered in 2-5 working days. Note: Stocks are updated online every hour on working days from 7 a.m. to 8 p.m., so there is a good chance that the products are available if they appear online.

Available

€9.99 1
AIR FILTER DELO - 11013-1189
10051949

The item is in stock and will be delivered in 2-5 working days. Note: Stocks are updated online every hour on working days from 7 a.m. to 8 p.m., so there is a good chance that the products are available if they appear online.

Available

€6.99 1
AIR FILTER DELO - 11013-1221
10051947

The item is in stock and will be delivered in 2-5 working days. Note: Stocks are updated online every hour on working days from 7 a.m. to 8 p.m., so there is a good chance that the products are available if they appear online.

Available

€13.99 1
AIR FILTER DELO - 11013-1235
10051985

The item is in stock and will be delivered in 2-5 working days. Note: Stocks are updated online every hour on working days from 7 a.m. to 8 p.m., so there is a good chance that the products are available if they appear online.

Available

€14.99 1
AIR FILTER DELO - 11013-1243
10051799

The item is in stock and will be delivered in 2-5 working days. Note: Stocks are updated online every hour on working days from 7 a.m. to 8 p.m., so there is a good chance that the products are available if they appear online.

Available

€19.99 1
AIR FILTER DELO - 11013-1248
10051983

The item is in stock and will be delivered in 2-5 working days. Note: Stocks are updated online every hour on working days from 7 a.m. to 8 p.m., so there is a good chance that the products are available if they appear online.

Available

€14.99 1
AIR FILTER DELO - 11013-1261
10051984

The item is in stock and will be delivered in 2-5 working days. Note: Stocks are updated online every hour on working days from 7 a.m. to 8 p.m., so there is a good chance that the products are available if they appear online.

Available

€14.99 1
AIR FILTER DELO - 11013-1302
10050823

The item is in stock and will be delivered in 2-5 working days. Note: Stocks are updated online every hour on working days from 7 a.m. to 8 p.m., so there is a good chance that the products are available if they appear online.

Available

€19.99 1
AIR FILTER DELO - 11029-0008
10050834

The item is in stock and will be delivered in 2-5 working days. Note: Stocks are updated online every hour on working days from 7 a.m. to 8 p.m., so there is a good chance that the products are available if they appear online.

Available

€12.99 1
AIR FILTER DELO - 13780-01D00
10051896

The item is in stock and will be delivered in 2-5 working days. Note: Stocks are updated online every hour on working days from 7 a.m. to 8 p.m., so there is a good chance that the products are available if they appear online.

Available

€14.99 1
AIR FILTER DELO - 13780-01H00
10050832

The item is in stock and will be delivered in 2-5 working days. Note: Stocks are updated online every hour on working days from 7 a.m. to 8 p.m., so there is a good chance that the products are available if they appear online.

Available

€24.99 1
AIR FILTER DELO - 13780-02F00
10051959

The item is in stock and will be delivered in 2-5 working days. Note: Stocks are updated online every hour on working days from 7 a.m. to 8 p.m., so there is a good chance that the products are available if they appear online.

Available

€12.99 1
AIR FILTER DELO - 13780-03F00
10051958

The item is in stock and will be delivered in 2-5 working days. Note: Stocks are updated online every hour on working days from 7 a.m. to 8 p.m., so there is a good chance that the products are available if they appear online.

Available

€12.99 1
AIR FILTER DELO - 13780-10F00-000
10051964

The item is in stock and will be delivered in 2-5 working days. Note: Stocks are updated online every hour on working days from 7 a.m. to 8 p.m., so there is a good chance that the products are available if they appear online.

Available

€19.99 1
AIR FILTER DELO - 13780-12D00
10051904

The item is in stock and will be delivered in 2-5 working days. Note: Stocks are updated online every hour on working days from 7 a.m. to 8 p.m., so there is a good chance that the products are available if they appear online.

Available

€7.99 1
AIR FILTER DELO - 13780-16G00
10051798

The item is in stock and will be delivered in 2-5 working days. Note: Stocks are updated online every hour on working days from 7 a.m. to 8 p.m., so there is a good chance that the products are available if they appear online.

Available

€24.99 1
AIR FILTER DELO - 13780-17C00
10051910

The item is in stock and will be delivered in 2-5 working days. Note: Stocks are updated online every hour on working days from 7 a.m. to 8 p.m., so there is a good chance that the products are available if they appear online.

Available

€19.99 1
AIR FILTER DELO - 13780-17E00
10051894

The item is in stock and will be delivered in 2-5 working days. Note: Stocks are updated online every hour on working days from 7 a.m. to 8 p.m., so there is a good chance that the products are available if they appear online.

Available

€19.99 1
AIR FILTER DELO - 13780-20C00
10051892

The item is in stock and will be delivered in 2-5 working days. Note: Stocks are updated online every hour on working days from 7 a.m. to 8 p.m., so there is a good chance that the products are available if they appear online.

Available

€19.99 1
AIR FILTER DELO - 13780-20F00 (SUZUKI)
10051993

The item is in stock and will be delivered in 2-5 working days. Note: Stocks are updated online every hour on working days from 7 a.m. to 8 p.m., so there is a good chance that the products are available if they appear online.

Available

€16.99 1
AIR FILTER DELO - 13780-21E00
10051893

The item is in stock and will be delivered in 2-5 working days. Note: Stocks are updated online every hour on working days from 7 a.m. to 8 p.m., so there is a good chance that the products are available if they appear online.

Available

€14.99 1
AIR FILTER DELO - 13780-24B01-000
10051960

The item is in stock and will be delivered in 2-5 working days. Note: Stocks are updated online every hour on working days from 7 a.m. to 8 p.m., so there is a good chance that the products are available if they appear online.

Available

€14.99 1
AIR FILTER DELO - 13780-27G10
10050822

The item is in stock and will be delivered in 2-5 working days. Note: Stocks are updated online every hour on working days from 7 a.m. to 8 p.m., so there is a good chance that the products are available if they appear online.

Available

€24.99 1
AIR FILTER DELO - 13780-29G00
10050831

The item is in stock and will be delivered in 2-5 working days. Note: Stocks are updated online every hour on working days from 7 a.m. to 8 p.m., so there is a good chance that the products are available if they appear online.

Available

€19.99 1
AIR FILTER DELO - 13780-31D00
10051953

The item is in stock and will be delivered in 2-5 working days. Note: Stocks are updated online every hour on working days from 7 a.m. to 8 p.m., so there is a good chance that the products are available if they appear online.

Available

€19.99 1
AIR FILTER DELO - 13780-33E01
10051961

The item is in stock and will be delivered in 2-5 working days. Note: Stocks are updated online every hour on working days from 7 a.m. to 8 p.m., so there is a good chance that the products are available if they appear online.

Available

€14.99 1
AIR FILTER DELO - 13780-38A00/01 VORNE
10051954

The item is in stock and will be delivered in 2-5 working days. Note: Stocks are updated online every hour on working days from 7 a.m. to 8 p.m., so there is a good chance that the products are available if they appear online.

Available

€14.99 1
AIR FILTER DELO - 13780-38A50/51 HINTEN
10051955

The item is in stock and will be delivered in 2-5 working days. Note: Stocks are updated online every hour on working days from 7 a.m. to 8 p.m., so there is a good chance that the products are available if they appear online.

Available

€12.99 1
AIR FILTER DELO - 13780-38G00
10050820

The item is in stock and will be delivered in 2-5 working days. Note: Stocks are updated online every hour on working days from 7 a.m. to 8 p.m., so there is a good chance that the products are available if they appear online.

Available

€19.99 1
AIR FILTER DELO - 13780-45C10
10051897

The item is in stock and will be delivered in 2-5 working days. Note: Stocks are updated online every hour on working days from 7 a.m. to 8 p.m., so there is a good chance that the products are available if they appear online.

Available

€14.99 1
AIR FILTER DELO - 13781-38B00 VORNE
10051899

The item is in stock and will be delivered in 2-5 working days. Note: Stocks are updated online every hour on working days from 7 a.m. to 8 p.m., so there is a good chance that the products are available if they appear online.

Available

€4.99 1
AIR FILTER DELO - 13781-38B50 HINTEN
10051918

The item is in stock and will be delivered in 2-5 working days. Note: Stocks are updated online every hour on working days from 7 a.m. to 8 p.m., so there is a good chance that the products are available if they appear online.

Available

€4.99 1
AIR FILTER DELO - 17205-MR1-000
10051841

The item is in stock and will be delivered in 2-5 working days. Note: Stocks are updated online every hour on working days from 7 a.m. to 8 p.m., so there is a good chance that the products are available if they appear online.

Available

€24.99 1
AIR FILTER DELO - 17210-MBG-000
10051981

The item is in stock and will be delivered in 2-5 working days. Note: Stocks are updated online every hour on working days from 7 a.m. to 8 p.m., so there is a good chance that the products are available if they appear online.

Available

€24.99 1
AIR FILTER DELO - 17210-MBL-600
10051979

The item is in stock and will be delivered in 2-5 working days. Note: Stocks are updated online every hour on working days from 7 a.m. to 8 p.m., so there is a good chance that the products are available if they appear online.

Available

€24.99 1
AIR FILTER DELO - 17210-MBW-D20
10050828

The item is in stock and will be delivered in 2-5 working days. Note: Stocks are updated online every hour on working days from 7 a.m. to 8 p.m., so there is a good chance that the products are available if they appear online.

Available

€29.99 1
AIR FILTER DELO - 17210-MEW-920
10050827

The item is in stock and will be delivered in 2-5 working days. Note: Stocks are updated online every hour on working days from 7 a.m. to 8 p.m., so there is a good chance that the products are available if they appear online.

Available

€24.99 1
AIR FILTER DELO - 17210-MFA-D00
10050826

The item is in stock and will be delivered in 2-5 working days. Note: Stocks are updated online every hour on working days from 7 a.m. to 8 p.m., so there is a good chance that the products are available if they appear online.

Available

€19.99 1
AIR FILTER DELO - 17210-MMB-000
10051973

The item is in stock and will be delivered in 2-5 working days. Note: Stocks are updated online every hour on working days from 7 a.m. to 8 p.m., so there is a good chance that the products are available if they appear online.

Available

€24.99 1
AIR FILTER DELO - 17210-MN8-000
10051995

The item is in stock and will be delivered in 2-5 working days. Note: Stocks are updated online every hour on working days from 7 a.m. to 8 p.m., so there is a good chance that the products are available if they appear online.

Available

€29.99 1
AIR FILTER DELO - 17210-MT4-000
10051844

The item is in stock and will be delivered in 2-5 working days. Note: Stocks are updated online every hour on working days from 7 a.m. to 8 p.m., so there is a good chance that the products are available if they appear online.

Available

€19.99 1
AIR FILTER DELO - 17210-MV9-003
10051820

The item is in stock and will be delivered in 2-5 working days. Note: Stocks are updated online every hour on working days from 7 a.m. to 8 p.m., so there is a good chance that the products are available if they appear online.

Available

€19.99 1
AIR FILTER DELO - 17210-MW0-000
10051831

The item is in stock and will be delivered in 2-5 working days. Note: Stocks are updated online every hour on working days from 7 a.m. to 8 p.m., so there is a good chance that the products are available if they appear online.

Available

€24.99 1
AIR FILTER DELO - 17211-413-000
10051848

The item is in stock and will be delivered in 2-5 working days. Note: Stocks are updated online every hour on working days from 7 a.m. to 8 p.m., so there is a good chance that the products are available if they appear online.

Available

€6.99 1
AIR FILTER DELO - 17211-425-000
10051808

The item is in stock and will be delivered in 2-5 working days. Note: Stocks are updated online every hour on working days from 7 a.m. to 8 p.m., so there is a good chance that the products are available if they appear online.

Available

€12.99 1
AIR FILTER DELO - 17211-KEB-900
10051975

The item is in stock and will be delivered in 2-5 working days. Note: Stocks are updated online every hour on working days from 7 a.m. to 8 p.m., so there is a good chance that the products are available if they appear online.

Available

€19.99 1
AIR FILTER DELO - 17211-MW3-700
10051821

The item is in stock and will be delivered in 2-5 working days. Note: Stocks are updated online every hour on working days from 7 a.m. to 8 p.m., so there is a good chance that the products are available if they appear online.

Available

€14.99 1
AIR FILTER DELO - 17211-MZ2-000
10051823

The item is in stock and will be delivered in 2-5 working days. Note: Stocks are updated online every hour on working days from 7 a.m. to 8 p.m., so there is a good chance that the products are available if they appear online.

Available

€14.99 1
AIR FILTER DELO - 17213-KCKA-9000
10051957

The item is in stock and will be delivered in 2-5 working days. Note: Stocks are updated online every hour on working days from 7 a.m. to 8 p.m., so there is a good chance that the products are available if they appear online.

Available

€12.99 1
AIR FILTER DELO - 17213-MEG-000
10051794

The item is in stock and will be delivered in 2-5 working days. Note: Stocks are updated online every hour on working days from 7 a.m. to 8 p.m., so there is a good chance that the products are available if they appear online.

Available

€19.99 1
AIR FILTER DELO - 17213-MK4-000
10051818

The item is in stock and will be delivered in 2-5 working days. Note: Stocks are updated online every hour on working days from 7 a.m. to 8 p.m., so there is a good chance that the products are available if they appear online.

Available

€12.99 1
AIR FILTER DELO - 17213-MW2-780
10051839

The item is in stock and will be delivered in 2-5 working days. Note: Stocks are updated online every hour on working days from 7 a.m. to 8 p.m., so there is a good chance that the products are available if they appear online.

Available

€9.99 1
AIR FILTER DELO - 17215-MM8-000
10051838

The item is in stock and will be delivered in 2-5 working days. Note: Stocks are updated online every hour on working days from 7 a.m. to 8 p.m., so there is a good chance that the products are available if they appear online.

Available

€14.99 1
AIR FILTER DELO - 17220-415-003
10051837

The item is in stock and will be delivered in 2-5 working days. Note: Stocks are updated online every hour on working days from 7 a.m. to 8 p.m., so there is a good chance that the products are available if they appear online.

Available

€9.99 1
AIR FILTER DELO - 17225-MAK-000
10051978

The item is in stock and will be delivered in 2-5 working days. Note: Stocks are updated online every hour on working days from 7 a.m. to 8 p.m., so there is a good chance that the products are available if they appear online.

Available

€19.99 1
AIR FILTER DELO - 17226-MF5-000 /SCHAUMST.
10051851

The item is in stock and will be delivered in 2-5 working days. Note: Stocks are updated online every hour on working days from 7 a.m. to 8 p.m., so there is a good chance that the products are available if they appear online.

Available

€12.99 1
AIR FILTER DELO - 17230-KEA-000
10051976

The item is in stock and will be delivered in 2-5 working days. Note: Stocks are updated online every hour on working days from 7 a.m. to 8 p.m., so there is a good chance that the products are available if they appear online.

Available

€12.99 1
AIR FILTER DELO - 17230-MM9-000
10051817

The item is in stock and will be delivered in 2-5 working days. Note: Stocks are updated online every hour on working days from 7 a.m. to 8 p.m., so there is a good chance that the products are available if they appear online.

Available

€14.99 1
AIR FILTER DELO - 17230-MS6-920
10051806

The item is in stock and will be delivered in 2-5 working days. Note: Stocks are updated online every hour on working days from 7 a.m. to 8 p.m., so there is a good chance that the products are available if they appear online.

Available

€19.99 1
AIR FILTER DELO - 17230-MY1-000
10051845

The item is in stock and will be delivered in 2-5 working days. Note: Stocks are updated online every hour on working days from 7 a.m. to 8 p.m., so there is a good chance that the products are available if they appear online.

Available

€19.99 1
AIR FILTER DELO - 17230-MY9-000
10051830

The item is in stock and will be delivered in 2-5 working days. Note: Stocks are updated online every hour on working days from 7 a.m. to 8 p.m., so there is a good chance that the products are available if they appear online.

Available

€12.99 1
AIR FILTER DELO - 1AE-14451-00
10051857

The item is in stock and will be delivered in 2-5 working days. Note: Stocks are updated online every hour on working days from 7 a.m. to 8 p.m., so there is a good chance that the products are available if they appear online.

Available

€16.99 1
AIR FILTER DELO - 2D1-14451-00
10050829

The item is in stock and will be delivered in 2-5 working days. Note: Stocks are updated online every hour on working days from 7 a.m. to 8 p.m., so there is a good chance that the products are available if they appear online.

Available

€19.99 1
AIR FILTER DELO - 2GV-14451-00
10051858

The item is in stock and will be delivered in 2-5 working days. Note: Stocks are updated online every hour on working days from 7 a.m. to 8 p.m., so there is a good chance that the products are available if they appear online.

Available

€16.99 1
AIR FILTER DELO - 31A-14451-00
10051881

The item is in stock and will be delivered in 2-5 working days. Note: Stocks are updated online every hour on working days from 7 a.m. to 8 p.m., so there is a good chance that the products are available if they appear online.

Available

€14.99

1 €11.10 1
AIR FILTER DELO - 33M-14451-00
10051873

The item is in stock and will be delivered in 2-5 working days. Note: Stocks are updated online every hour on working days from 7 a.m. to 8 p.m., so there is a good chance that the products are available if they appear online.

Available

€14.99 1
AIR FILTER DELO - 36Y-14451-00
10051879

The item is in stock and will be delivered in 2-5 working days. Note: Stocks are updated online every hour on working days from 7 a.m. to 8 p.m., so there is a good chance that the products are available if they appear online.

Available

€16.99 1
AIR FILTER DELO - 3C1-E4450-00
10050830

The item is in stock and will be delivered in 2-5 working days. Note: Stocks are updated online every hour on working days from 7 a.m. to 8 p.m., so there is a good chance that the products are available if they appear online.

Available

€14.99 1
AIR FILTER DELO - 3GM-14451-00
10051859

The item is in stock and will be delivered in 2-5 working days. Note: Stocks are updated online every hour on working days from 7 a.m. to 8 p.m., so there is a good chance that the products are available if they appear online.

Available

€16.99 1
AIR FILTER DELO - 3LD-14450-00
10051860

The item is in stock and will be delivered in 2-5 working days. Note: Stocks are updated online every hour on working days from 7 a.m. to 8 p.m., so there is a good chance that the products are available if they appear online.

Available

€16.99 1
AIR FILTER DELO - 3TB-14451-00
10051862

The item is in stock and will be delivered in 2-5 working days. Note: Stocks are updated online every hour on working days from 7 a.m. to 8 p.m., so there is a good chance that the products are available if they appear online.

Available

€14.99 1
AIR FILTER DELO - 42X-14451-00
10051852

The item is in stock and will be delivered in 2-5 working days. Note: Stocks are updated online every hour on working days from 7 a.m. to 8 p.m., so there is a good chance that the products are available if they appear online.

Available

€14.99 1
AIR FILTER DELO - 4H7-14451-00
10051878

The item is in stock and will be delivered in 2-5 working days. Note: Stocks are updated online every hour on working days from 7 a.m. to 8 p.m., so there is a good chance that the products are available if they appear online.

Available

€9.99 1
AIR FILTER DELO - 4TR-14451-00
10051969

The item is in stock and will be delivered in 2-5 working days. Note: Stocks are updated online every hour on working days from 7 a.m. to 8 p.m., so there is a good chance that the products are available if they appear online.

Available

€14.99 1
AIR FILTER DELO - 4XV-14451-00
10051970

The item is in stock and will be delivered in 2-5 working days. Note: Stocks are updated online every hour on working days from 7 a.m. to 8 p.m., so there is a good chance that the products are available if they appear online.

Available

€14.99 1
AIR FILTER DELO - 4YR-14451-01
10051971

The item is in stock and will be delivered in 2-5 working days. Note: Stocks are updated online every hour on working days from 7 a.m. to 8 p.m., so there is a good chance that the products are available if they appear online.

Available

€12.99 1
AIR FILTER DELO - 5PS-14451-00
10051796

The item is in stock and will be delivered in 2-5 working days. Note: Stocks are updated online every hour on working days from 7 a.m. to 8 p.m., so there is a good chance that the products are available if they appear online.

Available

€19.99 1
AIR FILTER DELO - 5PW-14451-00
10051797

The item is in stock and will be delivered in 2-5 working days. Note: Stocks are updated online every hour on working days from 7 a.m. to 8 p.m., so there is a good chance that the products are available if they appear online.

Available

€19.99 1
AIR FILTER DELO - 5VX-14451-00
10051795

The item is in stock and will be delivered in 2-5 working days. Note: Stocks are updated online every hour on working days from 7 a.m. to 8 p.m., so there is a good chance that the products are available if they appear online.

Available

€24.99 1
AIR FILTER DELO - CB 500F/X, CBR 500 R 13-
10050852

The item is in stock and will be delivered in 2-5 working days. Note: Stocks are updated online every hour on working days from 7 a.m. to 8 p.m., so there is a good chance that the products are available if they appear online.

Available

€16.99 1
AIR FILTER DELO - CB1000R 08-/CBF 1000F 10-
10050837

The item is in stock and will be delivered in 2-5 working days. Note: Stocks are updated online every hour on working days from 7 a.m. to 8 p.m., so there is a good chance that the products are available if they appear online.

Available

€19.99 1
AIR FILTER DELO - CBF600 08-09/CB600F 07-08
10051789

The item is in stock and will be delivered in 2-5 working days. Note: Stocks are updated online every hour on working days from 7 a.m. to 8 p.m., so there is a good chance that the products are available if they appear online.

Available

€24.99 1
AIR FILTER DELO - CBR 1000RR(SC57) BJ.04-07
10051942

The item is in stock and will be delivered in 2-5 working days. Note: Stocks are updated online every hour on working days from 7 a.m. to 8 p.m., so there is a good chance that the products are available if they appear online.

Available

€16.99 1
AIR FILTER DELO - CBR 125 R BJ. 04-
10050835

The item is in stock and will be delivered in 2-5 working days. Note: Stocks are updated online every hour on working days from 7 a.m. to 8 p.m., so there is a good chance that the products are available if they appear online.

Available

€12.99 1
AIR FILTER DELO - CBR 600 RR BJ. 03-
10051826

The item is in stock and will be delivered in 2-5 working days. Note: Stocks are updated online every hour on working days from 7 a.m. to 8 p.m., so there is a good chance that the products are available if they appear online.

Available

€24.99 1
AIR FILTER DELO - DAYTONA/STREET TRIPLE 675
10050845

The item is in stock and will be delivered in 2-5 working days. Note: Stocks are updated online every hour on working days from 7 a.m. to 8 p.m., so there is a good chance that the products are available if they appear online.

Available

€19.99 1
AIR FILTER DELO - ER-6 N/F BJ.09-
10050839

The item is in stock and will be delivered in 2-5 working days. Note: Stocks are updated online every hour on working days from 7 a.m. to 8 p.m., so there is a good chance that the products are available if they appear online.

Available

€14.99 1
AIR FILTER DELO - FJR 1300 BJ.01-07
10051871

The item is in stock and will be delivered in 2-5 working days. Note: Stocks are updated online every hour on working days from 7 a.m. to 8 p.m., so there is a good chance that the products are available if they appear online.

Available

€14.99 1
AIR FILTER DELO - FZS 1000 BJ.01-05
10051884

The item is in stock and will be delivered in 2-5 working days. Note: Stocks are updated online every hour on working days from 7 a.m. to 8 p.m., so there is a good chance that the products are available if they appear online.

Available

€14.99 1
AIR FILTER DELO - GSF 600/1200 BJ. 00-05
10051997

The item is in stock and will be delivered in 2-5 working days. Note: Stocks are updated online every hour on working days from 7 a.m. to 8 p.m., so there is a good chance that the products are available if they appear online.

Available

€12.99 1
AIR FILTER DELO - GSR 600 06-/ GSR 750 11-
10051787

The item is in stock and will be delivered in 2-5 working days. Note: Stocks are updated online every hour on working days from 7 a.m. to 8 p.m., so there is a good chance that the products are available if they appear online.

Available

€19.99 1
AIR FILTER DELO - GSX 1400, BJ. 02-07
10051886

The item is in stock and will be delivered in 2-5 working days. Note: Stocks are updated online every hour on working days from 7 a.m. to 8 p.m., so there is a good chance that the products are available if they appear online.

Available

€14.99 1
AIR FILTER DELO - GSX-R 1000 BJ. 05-08
10051786

The item is in stock and will be delivered in 2-5 working days. Note: Stocks are updated online every hour on working days from 7 a.m. to 8 p.m., so there is a good chance that the products are available if they appear online.

Available

€19.99 1
AIR FILTER DELO - GSX-R 600/750 BJ. 11-
10050846

The item is in stock and will be delivered in 2-5 working days. Note: Stocks are updated online every hour on working days from 7 a.m. to 8 p.m., so there is a good chance that the products are available if they appear online.

Available

€19.99

1 2 €14.99 1
AIR FILTER DELO - GSX-R 600/750/1000
10051998

The item is in stock and will be delivered in 2-5 working days. Note: Stocks are updated online every hour on working days from 7 a.m. to 8 p.m., so there is a good chance that the products are available if they appear online.

Available

€19.99 1
AIR FILTER DELO - HONDA CB 900 BJ 02-06
10051813

The item is in stock and will be delivered in 2-5 working days. Note: Stocks are updated online every hour on working days from 7 a.m. to 8 p.m., so there is a good chance that the products are available if they appear online.

Available

€12.99 1
AIR FILTER DELO - HONDA CBR 1100XX 99-
10051800

The item is in stock and will be delivered in 2-5 working days. Note: Stocks are updated online every hour on working days from 7 a.m. to 8 p.m., so there is a good chance that the products are available if they appear online.

Available

€19.99 1
AIR FILTER DELO - HONDA H17213-MBA-000
10051989

The item is in stock and will be delivered in 2-5 working days. Note: Stocks are updated online every hour on working days from 7 a.m. to 8 p.m., so there is a good chance that the products are available if they appear online.

Available

€14.99 1
AIR FILTER DELO - HONDA XL 650V BJ. 00-04
10051809

The item is in stock and will be delivered in 2-5 working days. Note: Stocks are updated online every hour on working days from 7 a.m. to 8 p.m., so there is a good chance that the products are available if they appear online.

Available

€24.99 1
AIR FILTER DELO - KAWASAKI K11013-1270
10051990

The item is in stock and will be delivered in 2-5 working days. Note: Stocks are updated online every hour on working days from 7 a.m. to 8 p.m., so there is a good chance that the products are available if they appear online.

Available

€14.99 1
AIR FILTER DELO - NC700/750 S/X,INTEGRA 13-
10050849

The item is in stock and will be delivered in 2-5 working days. Note: Stocks are updated online every hour on working days from 7 a.m. to 8 p.m., so there is a good chance that the products are available if they appear online.

Available

€19.99 1
AIR FILTER DELO - SFV 650 GLADIUS/SV650 16-
10050840

The item is in stock and will be delivered in 2-5 working days. Note: Stocks are updated online every hour on working days from 7 a.m. to 8 p.m., so there is a good chance that the products are available if they appear online.

Available

€19.99 1
AIR FILTER DELO - SUZUKI 13780-38301
10051966

The item is in stock and will be delivered in 2-5 working days. Note: Stocks are updated online every hour on working days from 7 a.m. to 8 p.m., so there is a good chance that the products are available if they appear online.

Available

€14.99

1 €9.99 1
AIR FILTER DELO - TIGER 800 / XS BJ.11-
10050843

The item is in stock and will be delivered in 2-5 working days. Note: Stocks are updated online every hour on working days from 7 a.m. to 8 p.m., so there is a good chance that the products are available if they appear online.

Available

€19.99 1
AIR FILTER DELO - TIGER EXPLORER/XC 12-
10050844

The item is in stock and will be delivered in 2-5 working days. Note: Stocks are updated online every hour on working days from 7 a.m. to 8 p.m., so there is a good chance that the products are available if they appear online.

Available

€19.99 1
AIR FILTER DELO - VFR 1200 F/X BJ.10-
10050838

The item is in stock and will be delivered in 2-5 working days. Note: Stocks are updated online every hour on working days from 7 a.m. to 8 p.m., so there is a good chance that the products are available if they appear online.

Available

€19.99 1
AIR FILTER DELO - VN 900 CLASSIC/CUSTOM 06-
10050848

The item is in stock and will be delivered in 2-5 working days. Note: Stocks are updated online every hour on working days from 7 a.m. to 8 p.m., so there is a good chance that the products are available if they appear online.

Available

€19.99 1
AIR FILTER DELO - VZ 800 MARAUDER BJ.96-
10051922

The item is in stock and will be delivered in 2-5 working days. Note: Stocks are updated online every hour on working days from 7 a.m. to 8 p.m., so there is a good chance that the products are available if they appear online.

Available

€14.99 1
AIR FILTER DELO - XJ6 / DIVERSION BJ.09-
10050841

The item is in stock and will be delivered in 2-5 working days. Note: Stocks are updated online every hour on working days from 7 a.m. to 8 p.m., so there is a good chance that the products are available if they appear online.

Available

€19.99 1
AIR FILTER DELO - XL 1000 V BJ.03-
10051849

The item is in stock and will be delivered in 2-5 working days. Note: Stocks are updated online every hour on working days from 7 a.m. to 8 p.m., so there is a good chance that the products are available if they appear online.

Available

€16.99 1
AIR FILTER DELO - XL 700 V TRANSALP 08-
10050836

The item is in stock and will be delivered in 2-5 working days. Note: Stocks are updated online every hour on working days from 7 a.m. to 8 p.m., so there is a good chance that the products are available if they appear online.

Available

€19.99

1 2 €14.99 1
AIR FILTER DELO - XT 1200 Z BJ.10-
10050842

The item is in stock and will be delivered in 2-5 working days. Note: Stocks are updated online every hour on working days from 7 a.m. to 8 p.m., so there is a good chance that the products are available if they appear online.

Available

€19.99 1
AIR FILTER DELO - XT 660 04-14/ MT03 06-12
10051788

The item is in stock and will be delivered in 2-5 working days. Note: Stocks are updated online every hour on working days from 7 a.m. to 8 p.m., so there is a good chance that the products are available if they appear online.

Available

€14.99 1
AIR FILTER DELO - XVS 1100 CL/DRAG STAR 99-
10050089

The item is in stock and will be delivered in 2-5 working days. Note: Stocks are updated online every hour on working days from 7 a.m. to 8 p.m., so there is a good chance that the products are available if they appear online.

Available

€14.99 1
AIR FILTER DELO - Y4KG-14451-00
10050815

The item is in stock and will be delivered in 2-5 working days. Note: Stocks are updated online every hour on working days from 7 a.m. to 8 p.m., so there is a good chance that the products are available if they appear online.

Available

€14.99 1
AIR FILTER DELO - YAMAHA XV 1600 ROAD-STAR
10051824

The item is in stock and will be delivered in 2-5 working days. Note: Stocks are updated online every hour on working days from 7 a.m. to 8 p.m., so there is a good chance that the products are available if they appear online.

Available

€12.99 1
AIR FILTER DELO - YAMAHA XV 250 BJ 89-00
10051996

The item is in stock and will be delivered in 2-5 working days. Note: Stocks are updated online every hour on working days from 7 a.m. to 8 p.m., so there is a good chance that the products are available if they appear online.

Available

€6.99 1
AIR FILTER DELO - Z 1000 / SX BJ. 10-
10050847

The item is in stock and will be delivered in 2-5 working days. Note: Stocks are updated online every hour on working days from 7 a.m. to 8 p.m., so there is a good chance that the products are available if they appear online.

Available

€19.99 1
AIR FILTER DELO - ZX-6R/RR BJ. 02-04
10051785

The item is in stock and will be delivered in 2-5 working days. Note: Stocks are updated online every hour on working days from 7 a.m. to 8 p.m., so there is a good chance that the products are available if they appear online.

Available

€24.99 1
AIR FILTER - DIFFERENT SCOOTER
10050857

The item is in stock and will be delivered in 2-5 working days. Note: Stocks are updated online every hour on working days from 7 a.m. to 8 p.m., so there is a good chance that the products are available if they appear online.

Available

€6.30 1
AIR FILTER - DIVERSE SCOOTER
10050860

The item is in stock and will be delivered in 2-5 working days. Note: Stocks are updated online every hour on working days from 7 a.m. to 8 p.m., so there is a good chance that the products are available if they appear online.

Available

€4.99 1
AIR FILTER - HAYABUSA 99-07
10050092

The item is in stock and will be delivered in 2-5 working days. Note: Stocks are updated online every hour on working days from 7 a.m. to 8 p.m., so there is a good chance that the products are available if they appear online.

Available

€29.99 1
AIR FILTER - HONDA FORZA 125 15-
10050124

The item is in stock and will be delivered in 2-5 working days. Note: Stocks are updated online every hour on working days from 7 a.m. to 8 p.m., so there is a good chance that the products are available if they appear online.

Available

€13.99 1
AIR FILTER - KAWASAKI K11013-1274
10051991

The item is in stock and will be delivered in 2-5 working days. Note: Stocks are updated online every hour on working days from 7 a.m. to 8 p.m., so there is a good chance that the products are available if they appear online.

Available

€25.99 1
AIR FILTER - KAWASAKI ZX-7R/ZX7-RR
10051999

The item is in stock and will be delivered in 2-5 working days. Note: Stocks are updated online every hour on working days from 7 a.m. to 8 p.m., so there is a good chance that the products are available if they appear online.

Available

€14.99 1
AIR FILTER - VESPA DIVERSE
10050856

The item is in stock and will be delivered in 2-5 working days. Note: Stocks are updated online every hour on working days from 7 a.m. to 8 p.m., so there is a good chance that the products are available if they appear online.

Available

€16.99 1
AIR FILTER - YAMAHA XJR 1300 BJ. 07-
10051913

The item is in stock and will be delivered in 2-5 working days. Note: Stocks are updated online every hour on working days from 7 a.m. to 8 p.m., so there is a good chance that the products are available if they appear online.

Available

€33.99 1
AIR FILTER - YAMAHA Y5EB-14451-00
10051988

The item is in stock and will be delivered in 2-5 working days. Note: Stocks are updated online every hour on working days from 7 a.m. to 8 p.m., so there is a good chance that the products are available if they appear online.

Available

€25.99 1
AIR FILTERS - BMW F 650 / ST BJ.94-00
10050199

The item is in stock and will be delivered in 2-5 working days. Note: Stocks are updated online every hour on working days from 7 a.m. to 8 p.m., so there is a good chance that the products are available if they appear online.

Available

€3.99 1
DELO AIR FILTER - 11013-0036
10051081

This product is available at week 11.
Current calendar week: 10

Available as of calendar week 11

€14.99 1
DELO AIR FILTER - 11013-0713
10051083

This product is available at week 11.
Current calendar week: 10

Available as of calendar week 11

€17.99 1
DELO AIR FILTER - 11013-0745
10051080

This product is available at week 11.
Current calendar week: 10

Available as of calendar week 11

€12.99 1
DELO AIR FILTER - 11013-0757
10051082

This product is available at week 11.
Current calendar week: 10

Available as of calendar week 11

€14.99 1
DELO AIR FILTER - 11013-0760
10051085

This product is available at week 11.
Current calendar week: 10

Available as of calendar week 11

€19.99 1
DELO AIR FILTER - 11013-0767
10051086

This product is available at week 11.
Current calendar week: 10

Available as of calendar week 11

€19.99 1
DELO AIR FILTER - 11013-0768
10051087

This product is available at week 11.
Current calendar week: 10

Available as of calendar week 11

€19.99 1
DELO AIR FILTER - 11013-1155
10051936

The item is in stock and will be delivered in 2-5 working days. Note: Stocks are updated online every hour on working days from 7 a.m. to 8 p.m., so there is a good chance that the products are available if they appear online.

Available

€14.99 1
DELO AIR FILTER - 11013-1305
10051084

This product is available at week 11.
Current calendar week: 10

Available as of calendar week 11

€19.99 1
DELO AIR FILTER - 11029-1012
10051078

This product is available at week 11.
Current calendar week: 10

Available as of calendar week 11

€14.99 1
DELO AIR FILTER - 11029-1013
10051079

This product is available at week 11.
Current calendar week: 10

Available as of calendar week 11

€14.99 1
DELO AIR FILTER - 13711341528
10051092

This product is available at week 11.
Current calendar week: 10

Available as of calendar week 11

€9.99 1
DELO AIR FILTER - 13712345232
10051088

This product is available at week 11.
Current calendar week: 10

Available as of calendar week 11

€9.99 1
DELO AIR FILTER - 13717659972
10051093

This product is available at week 11.
Current calendar week: 10

Available as of calendar week 11

€9.99 1
DELO AIR FILTER - 13717679366
10051089

This product is available at week 11.
Current calendar week: 10

Available as of calendar week 11

€9.99 1
DELO AIR FILTER - 13717706414
10051090

This product is available at week 11.
Current calendar week: 10

Available as of calendar week 11

€9.99 1
DELO AIR FILTER - 13717706414
10051094

This product is available at week 11.
Current calendar week: 10

Available as of calendar week 11

€9.99 1
DELO AIR FILTER - 13717712317
10051097

This product is available at week 11.
Current calendar week: 10

Available as of calendar week 11

€29.99 1
DELO AIR FILTER - 13717717842
10051098

This product is available at week 11.
Current calendar week: 10

Available as of calendar week 11

€24.99 1
DELO AIR FILTER - 13718556564
10051099

This product is available at week 11.
Current calendar week: 10

Available as of calendar week 11

€14.99 1
DELO AIR FILTER - 13727724933
10051096

This product is available at week 11.
Current calendar week: 10

Available as of calendar week 11