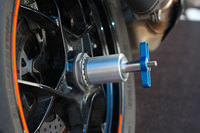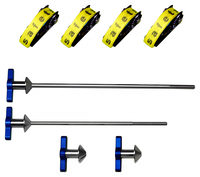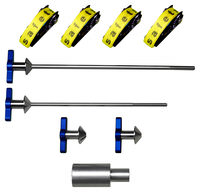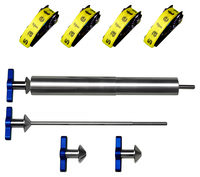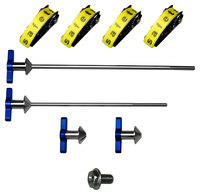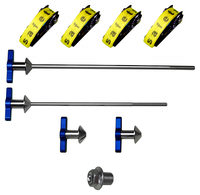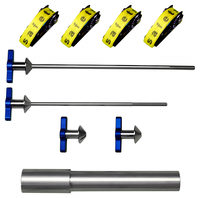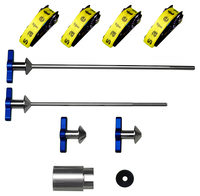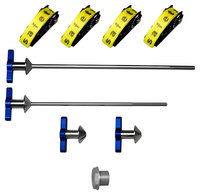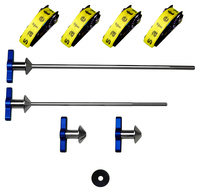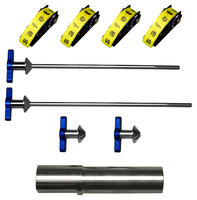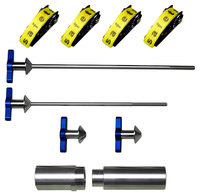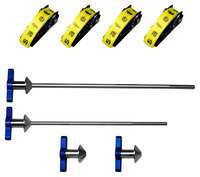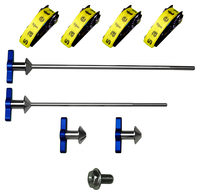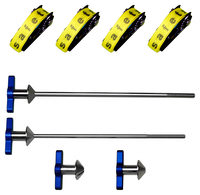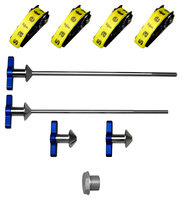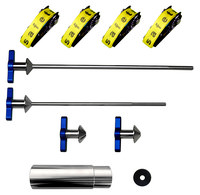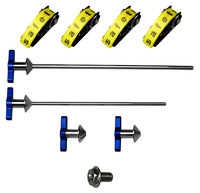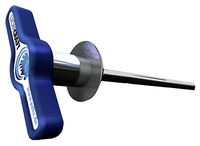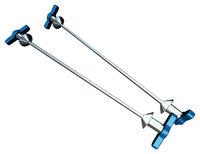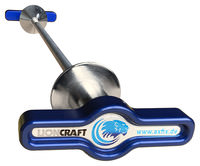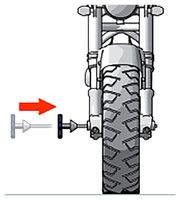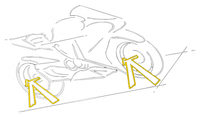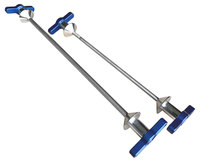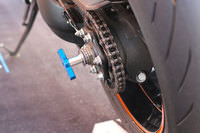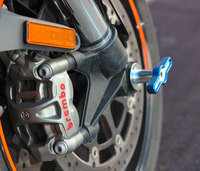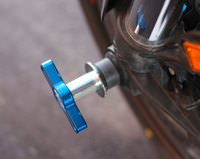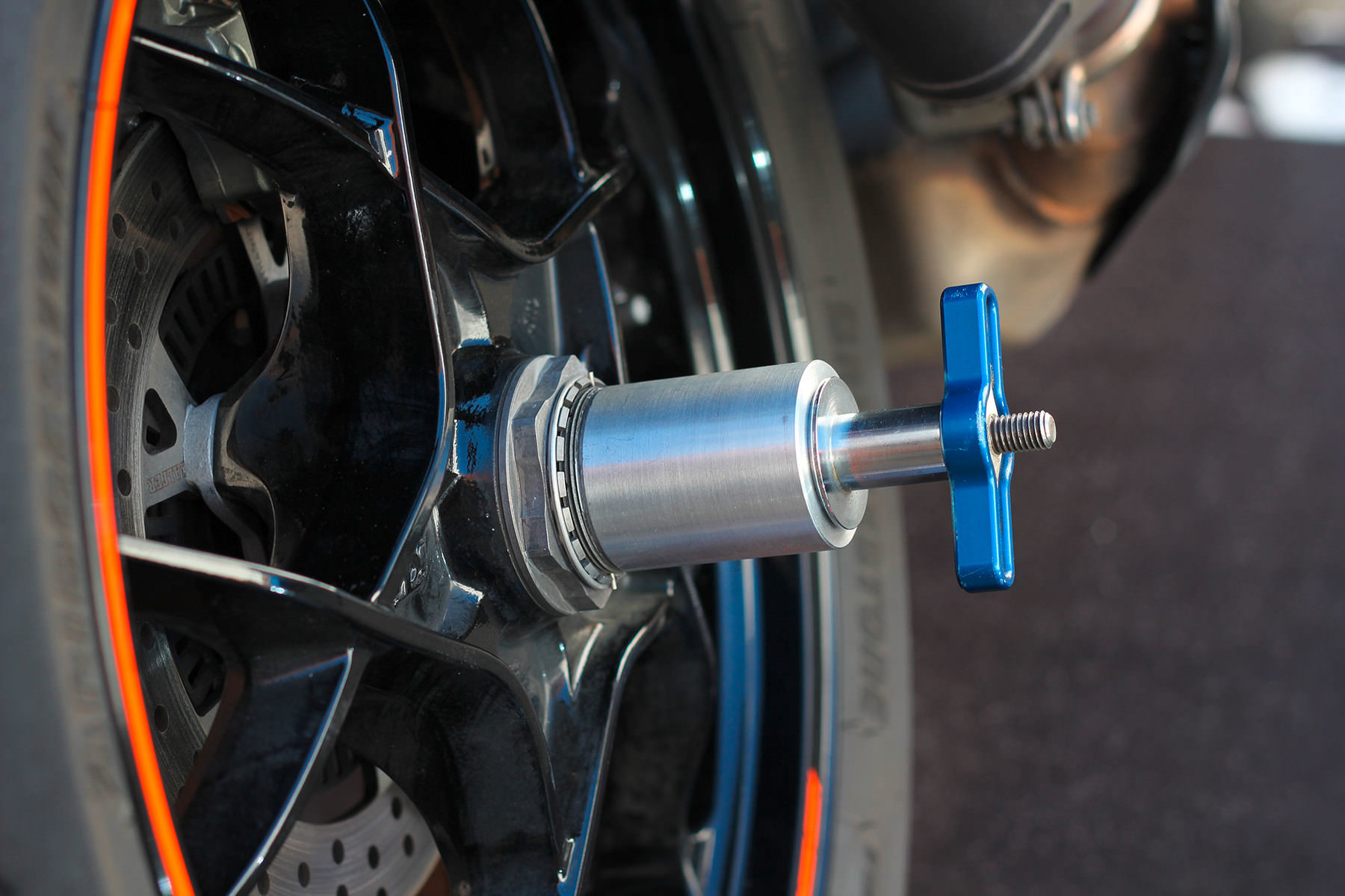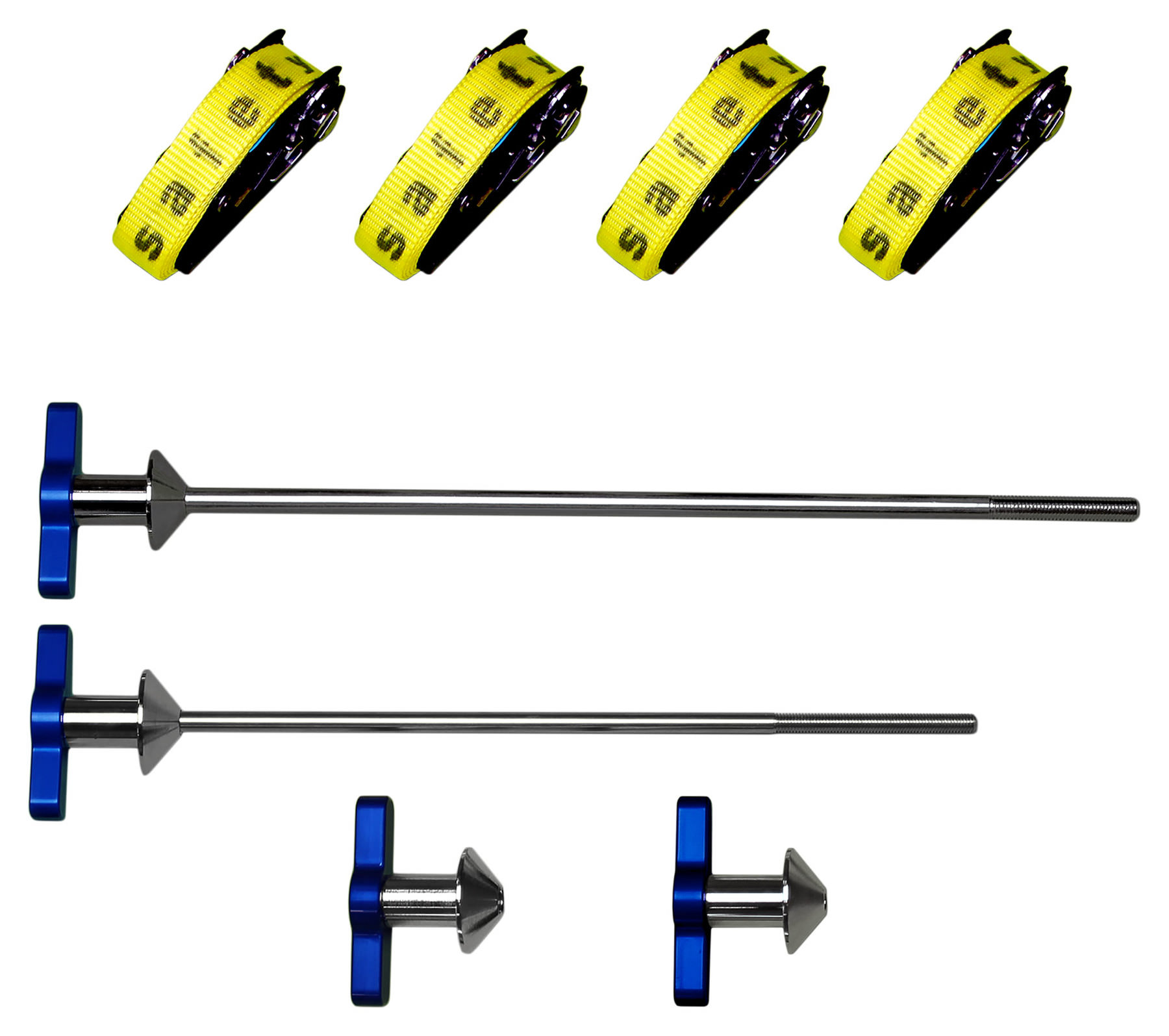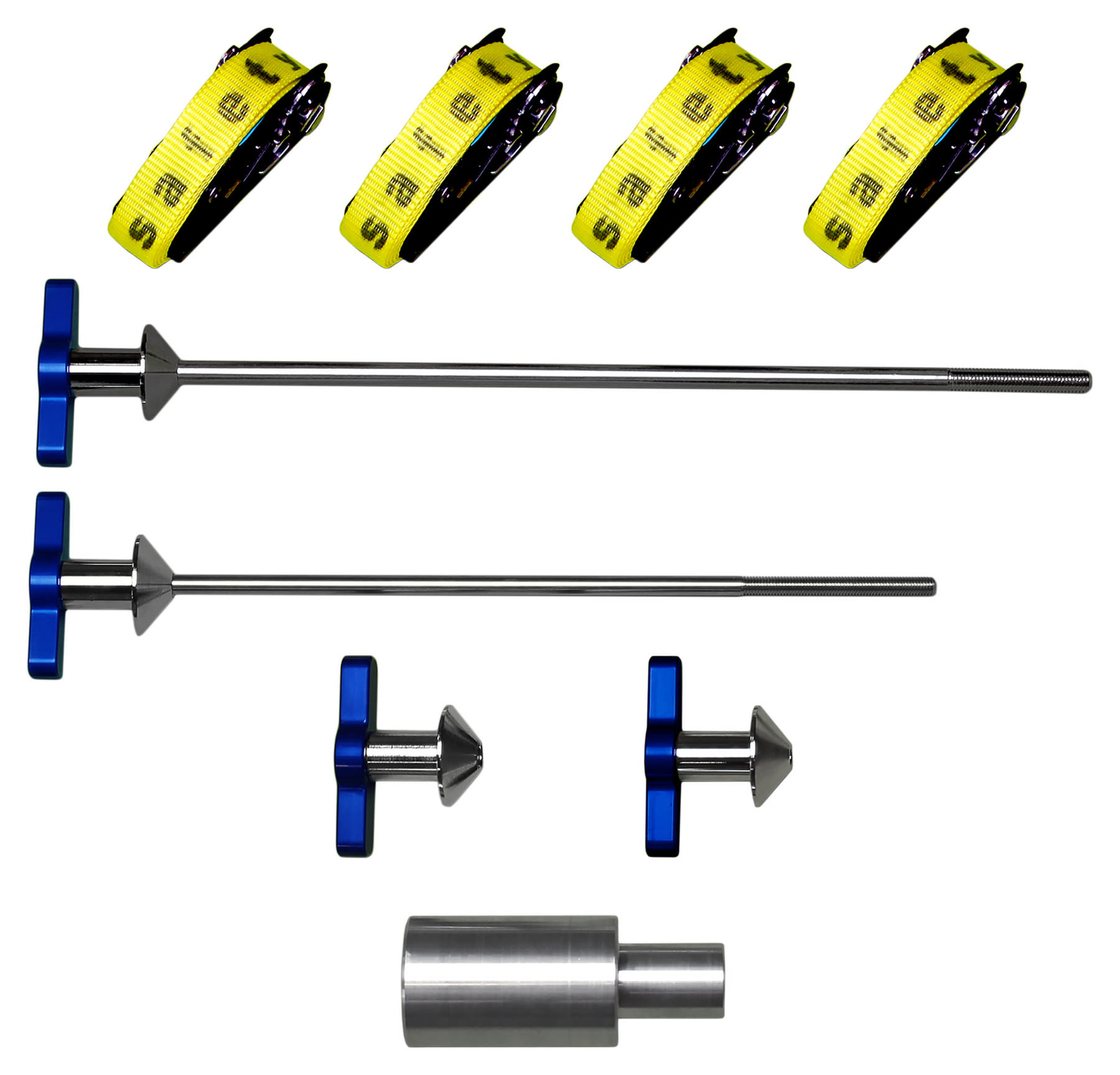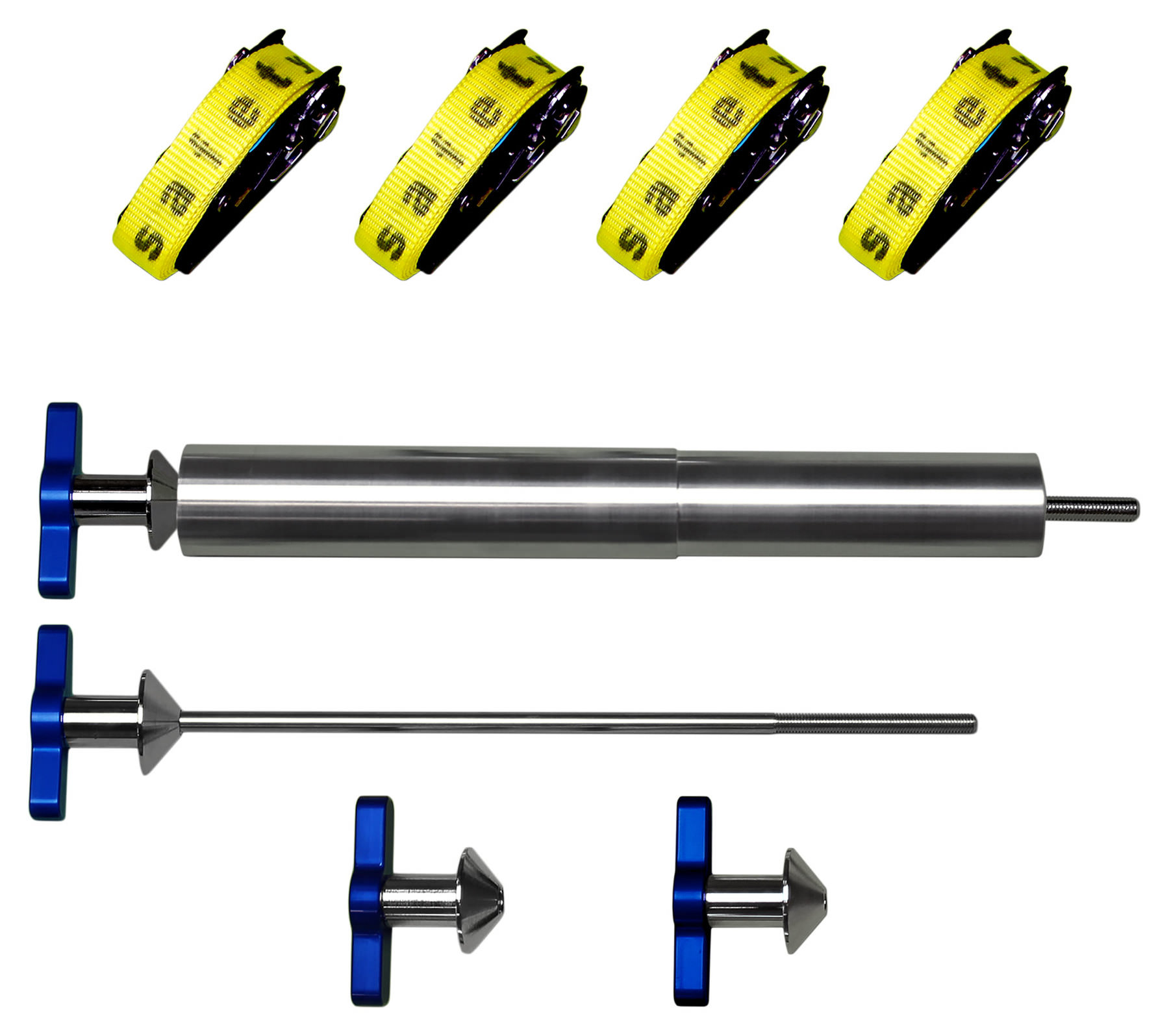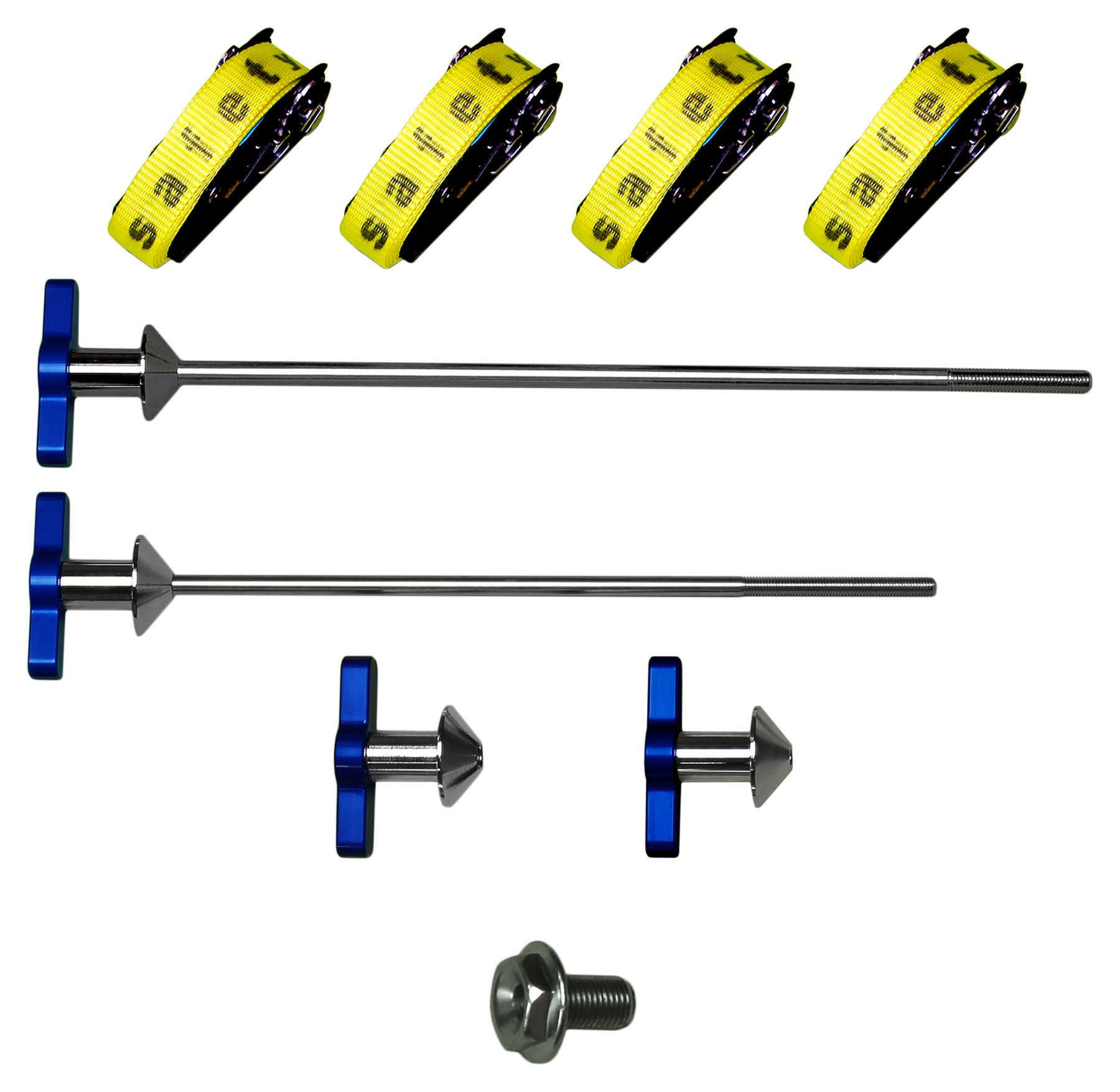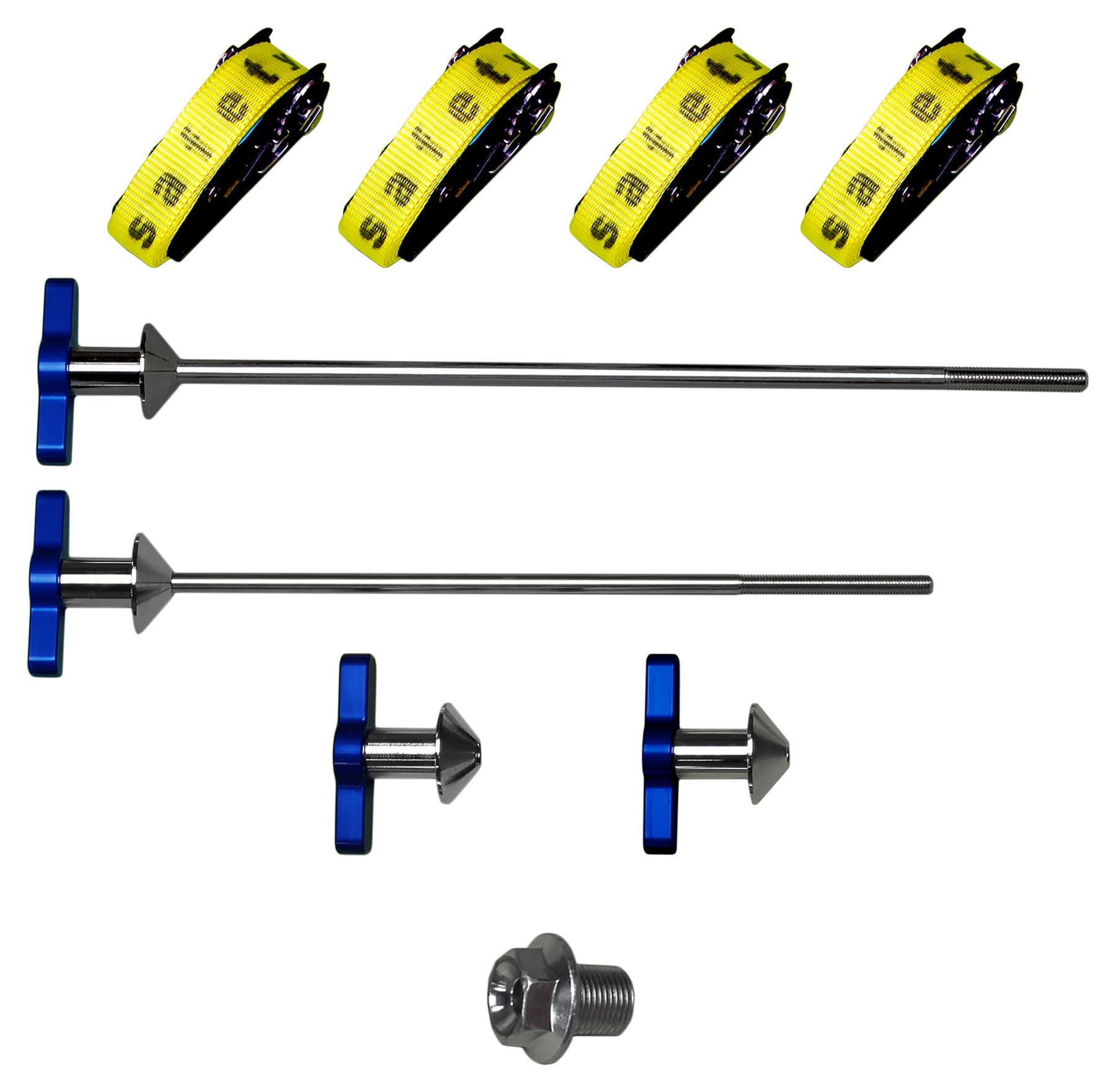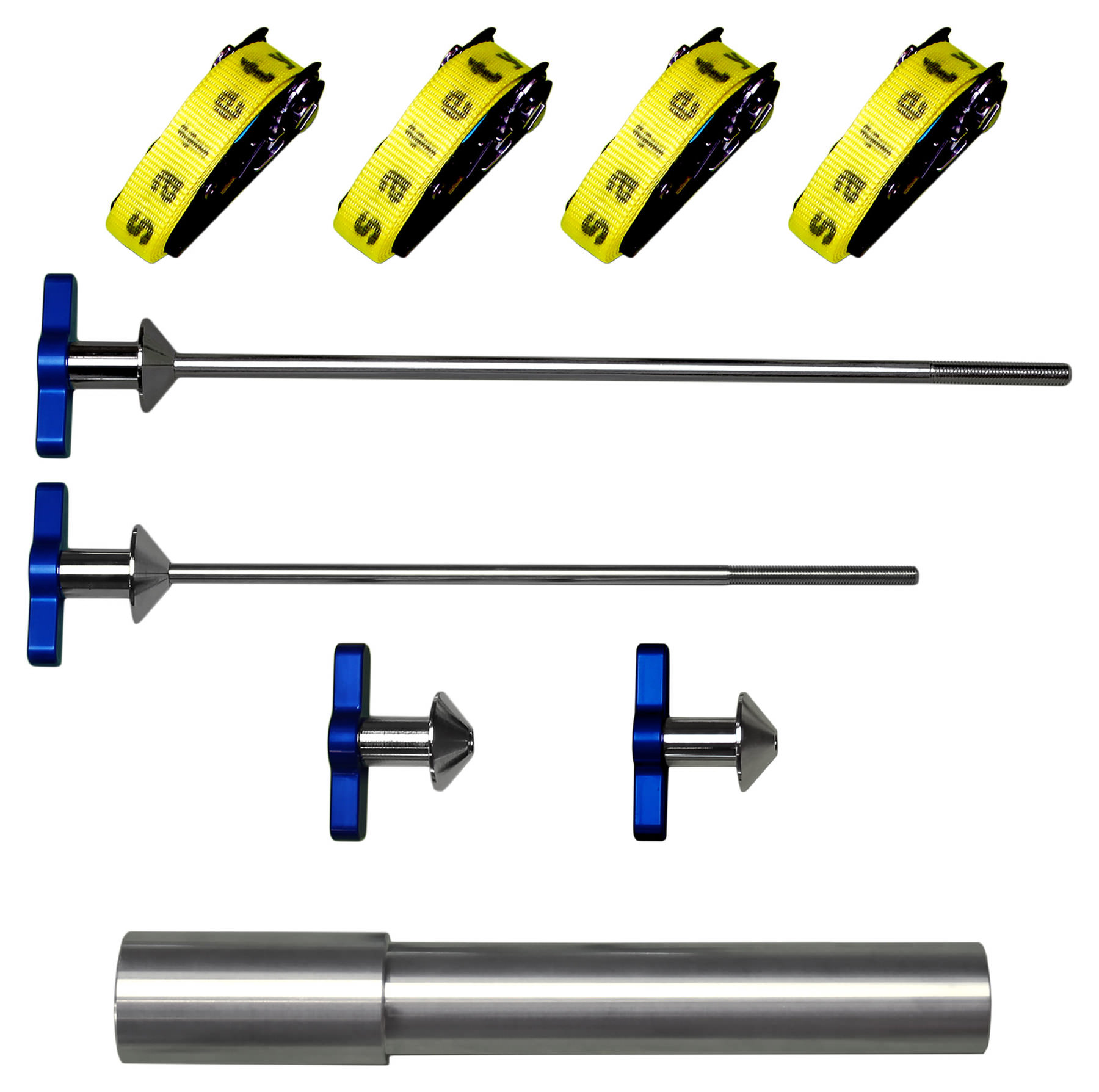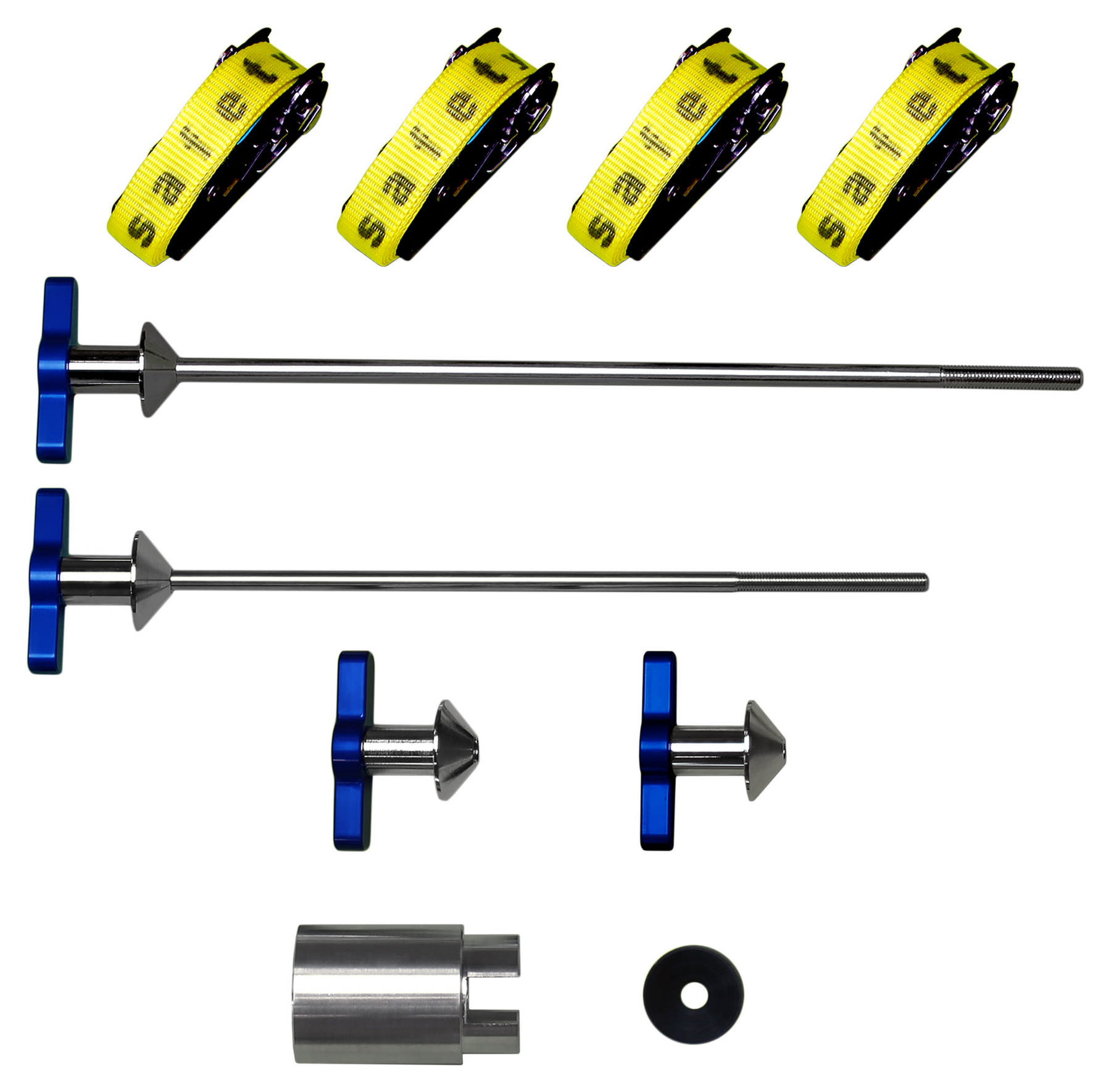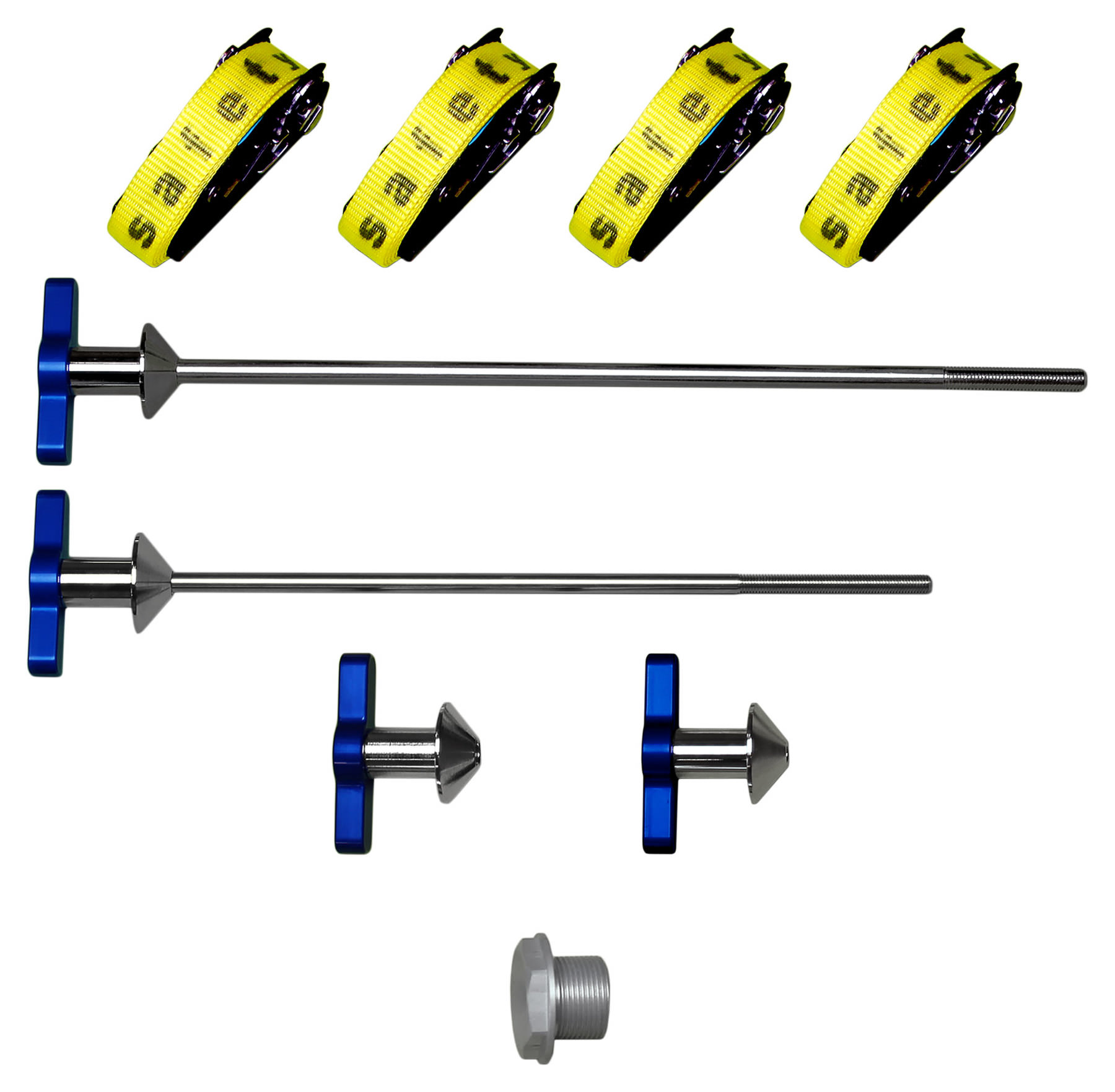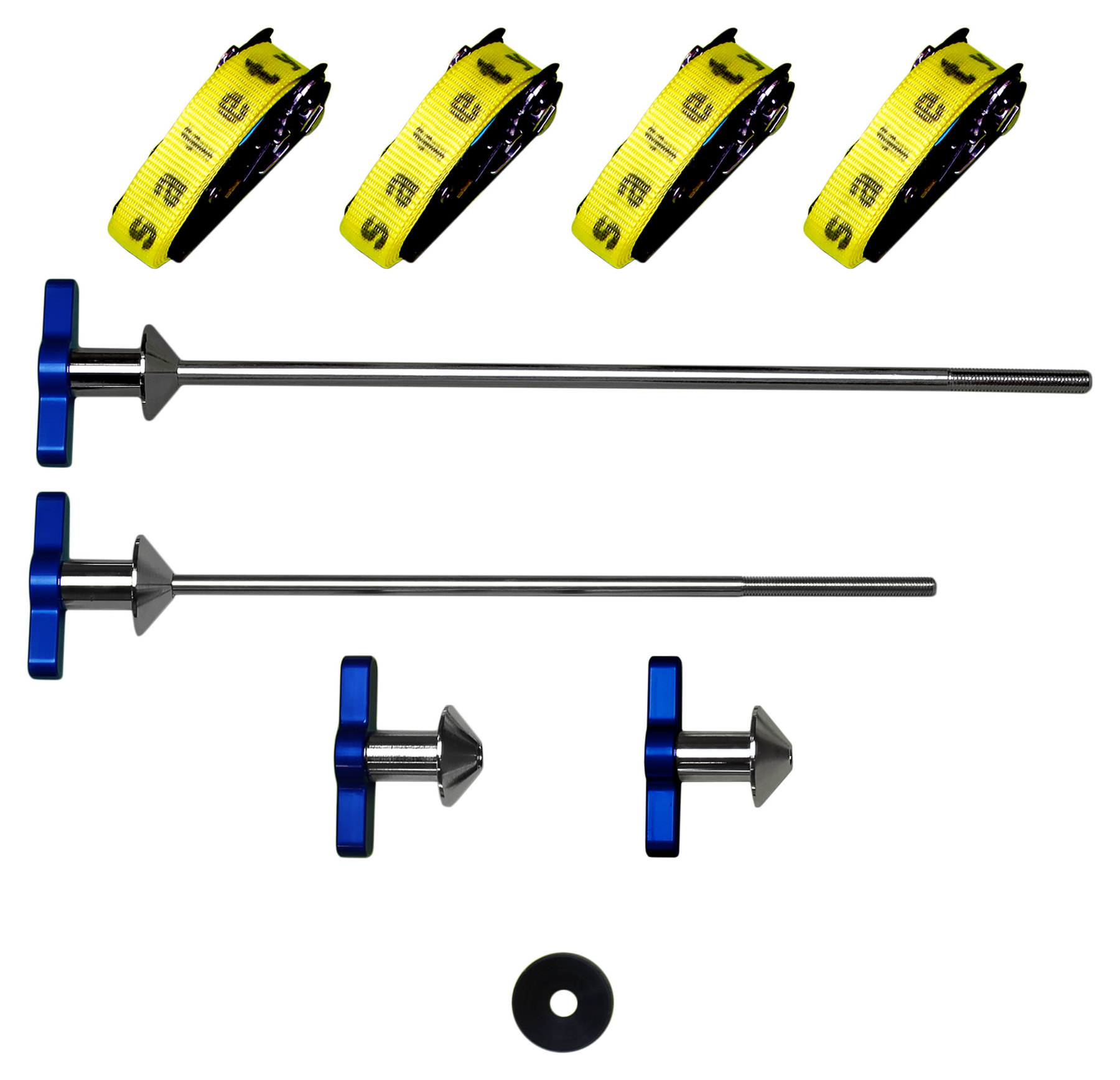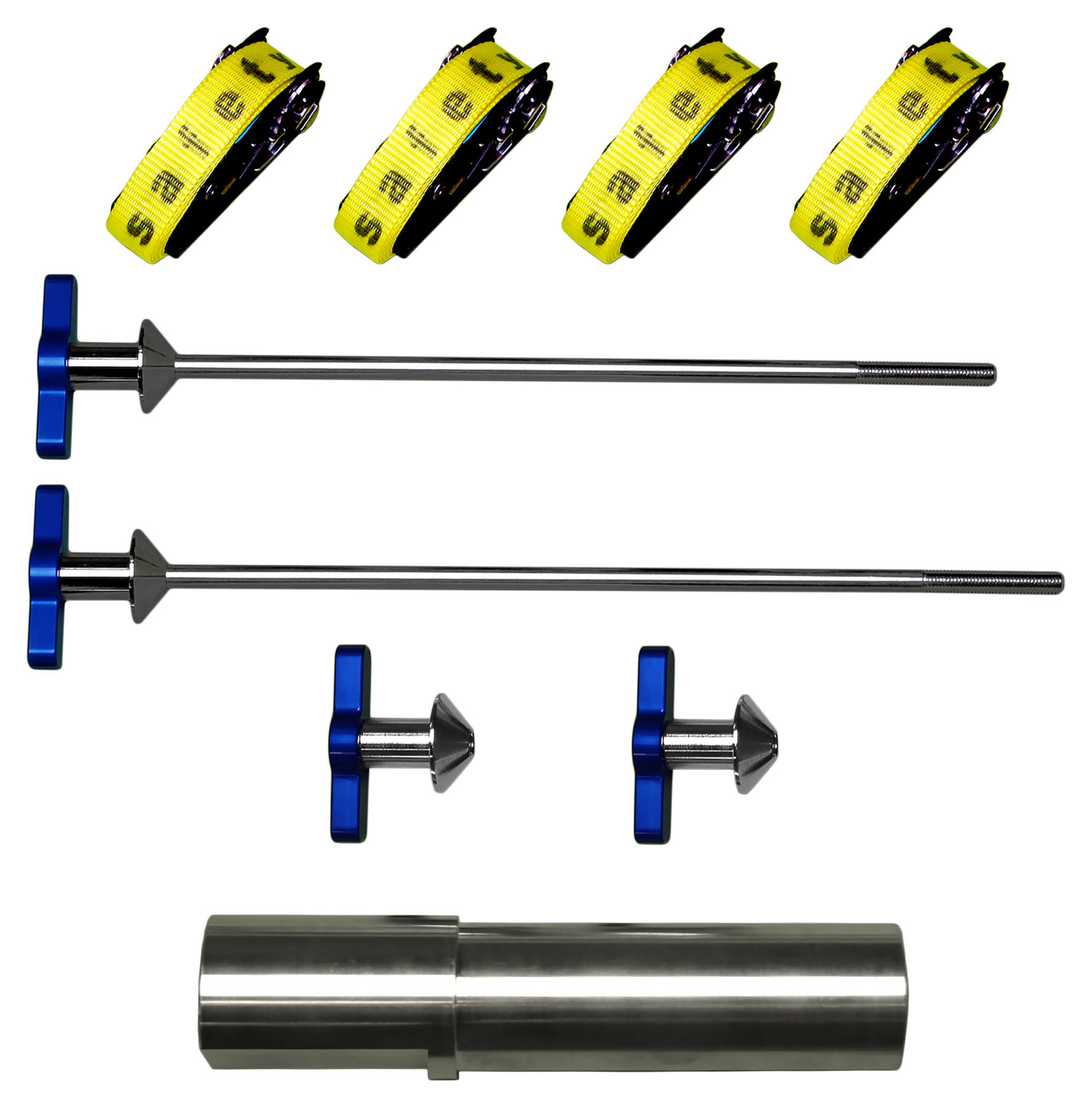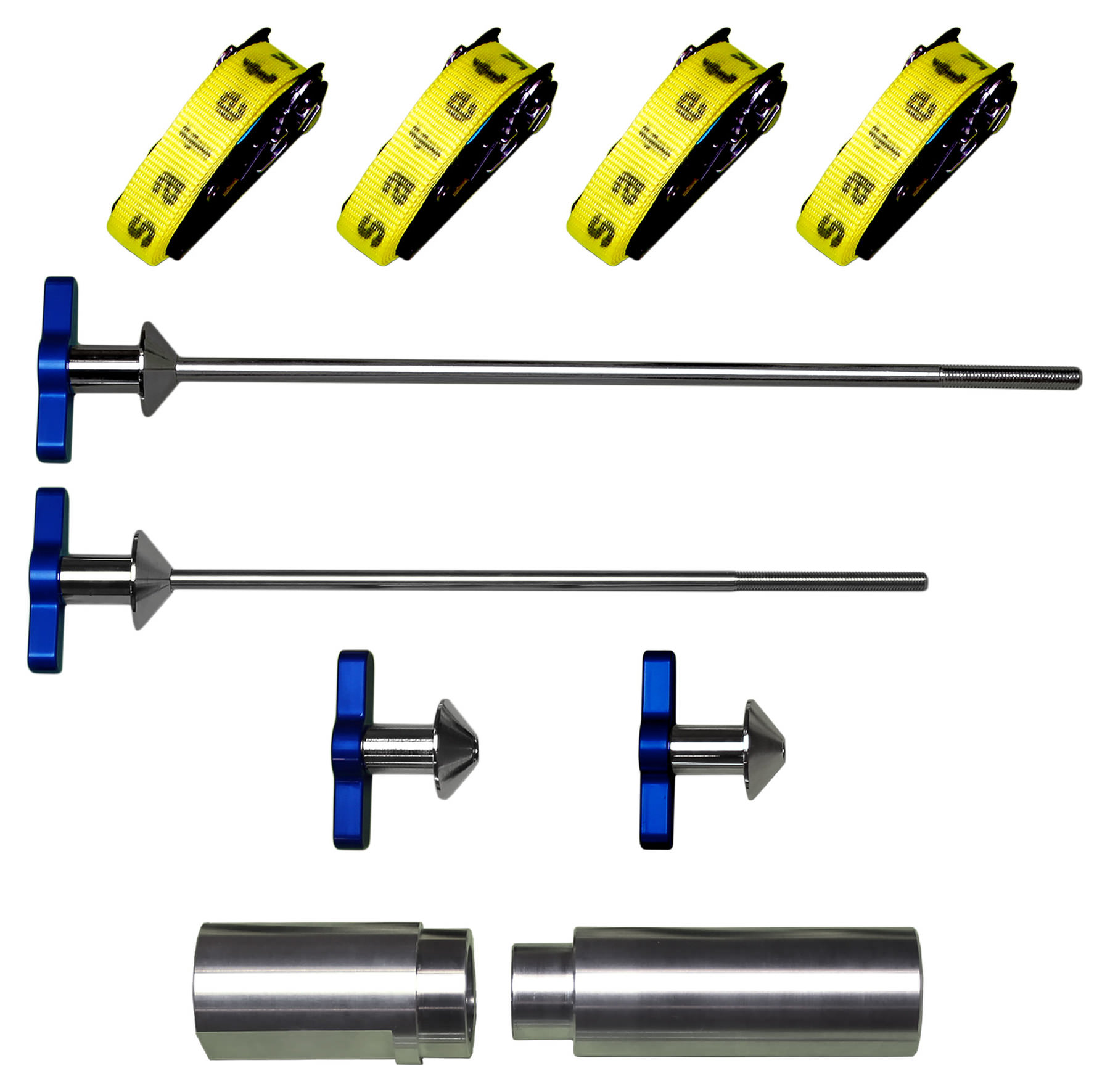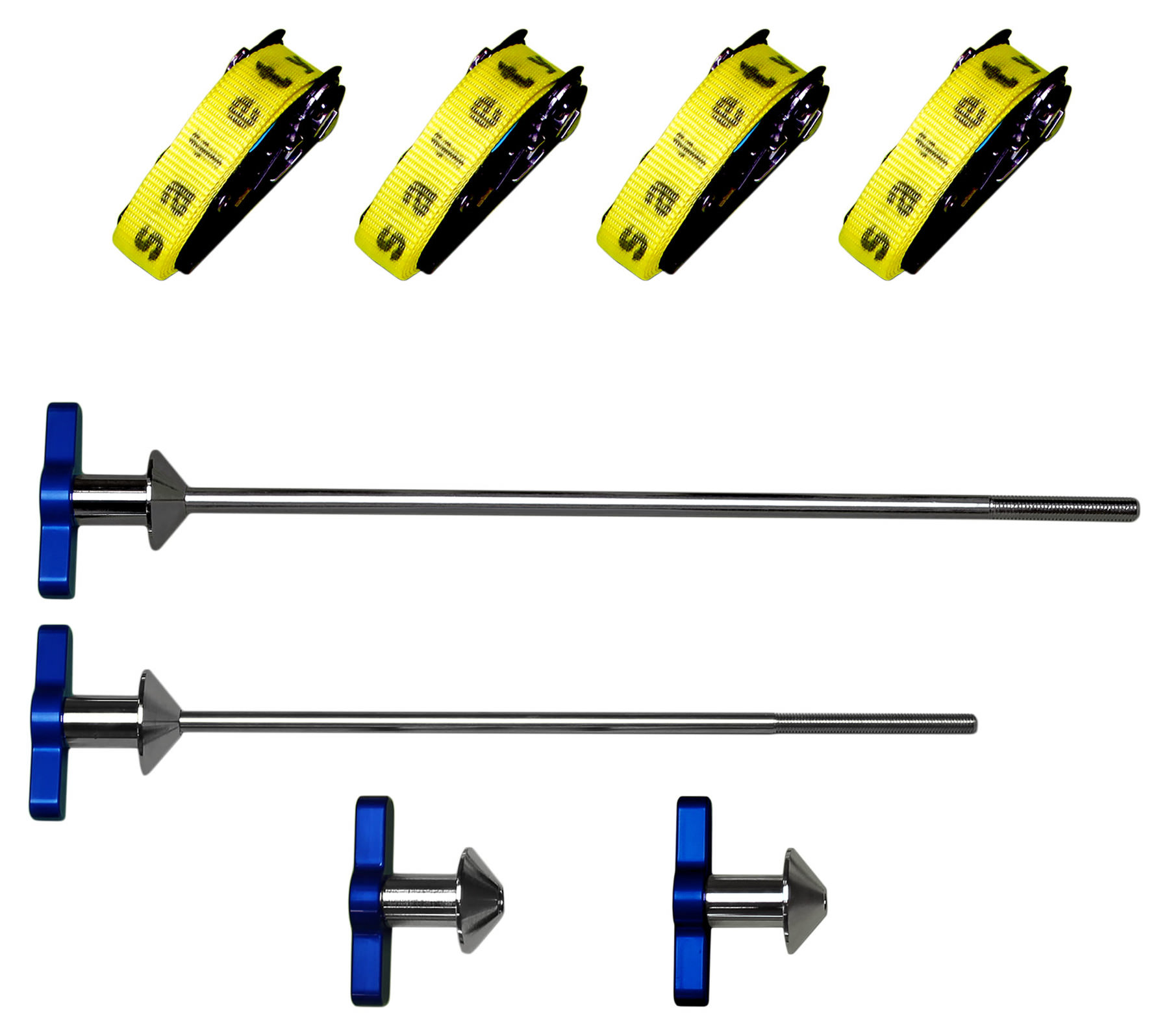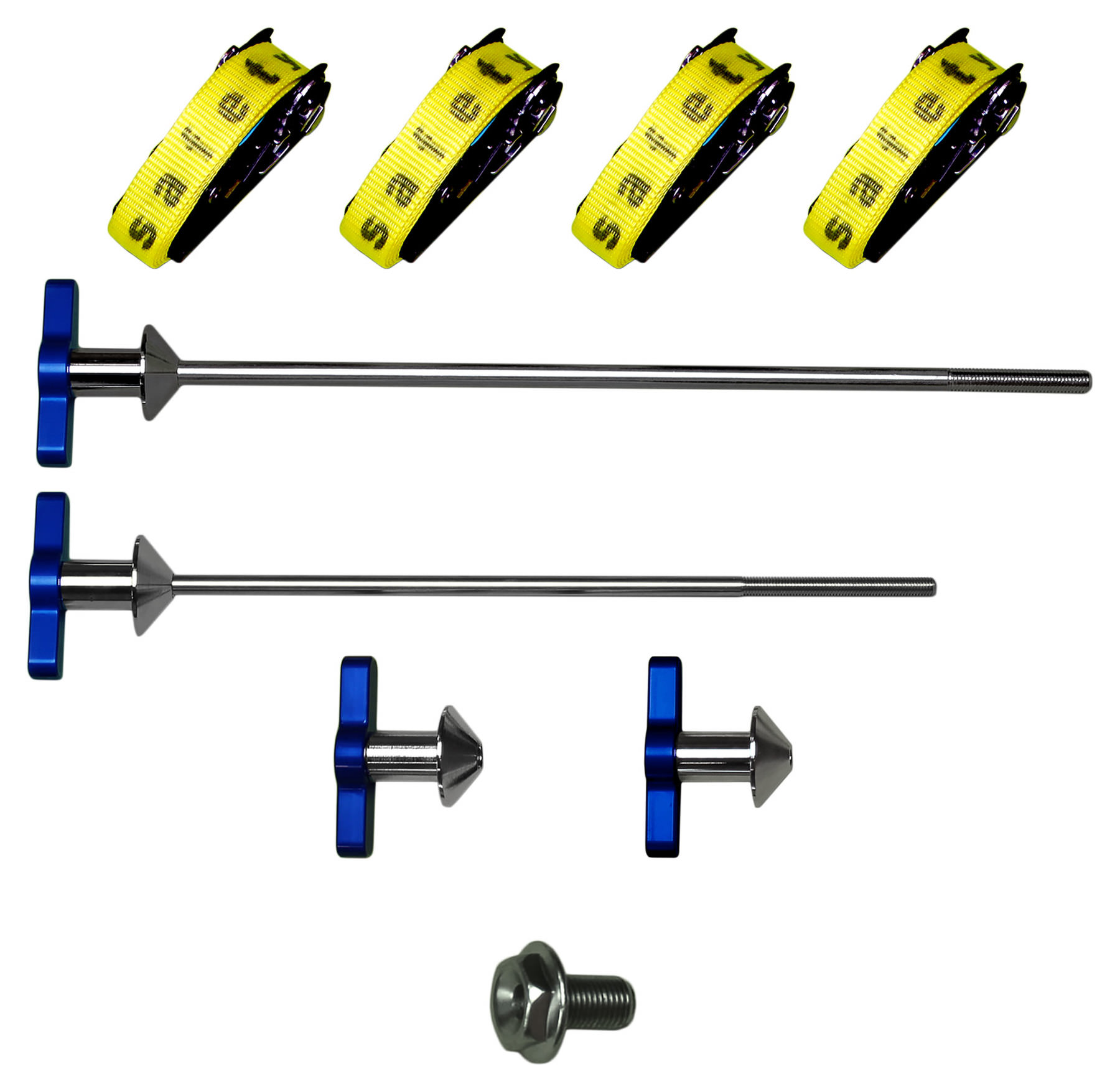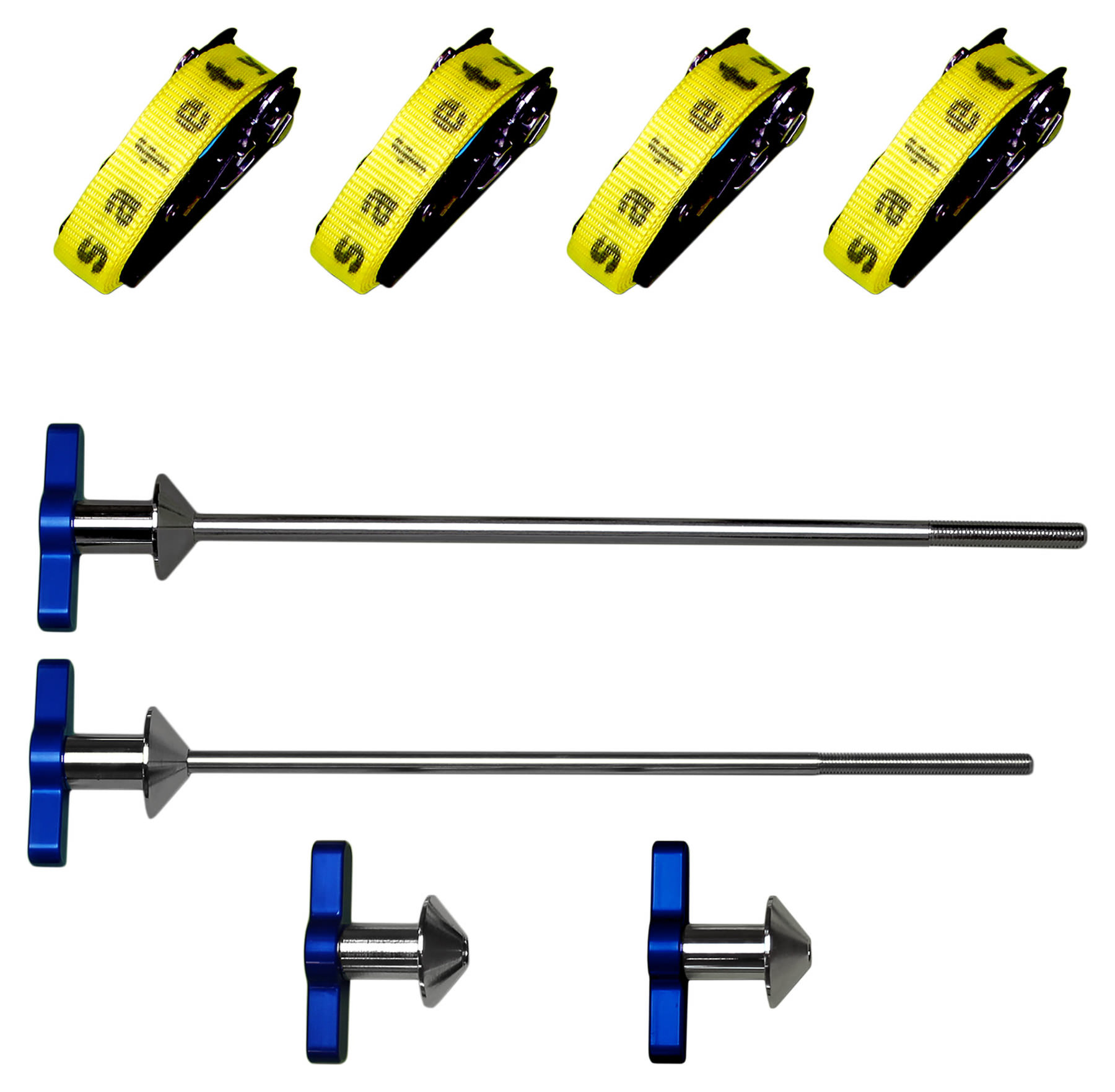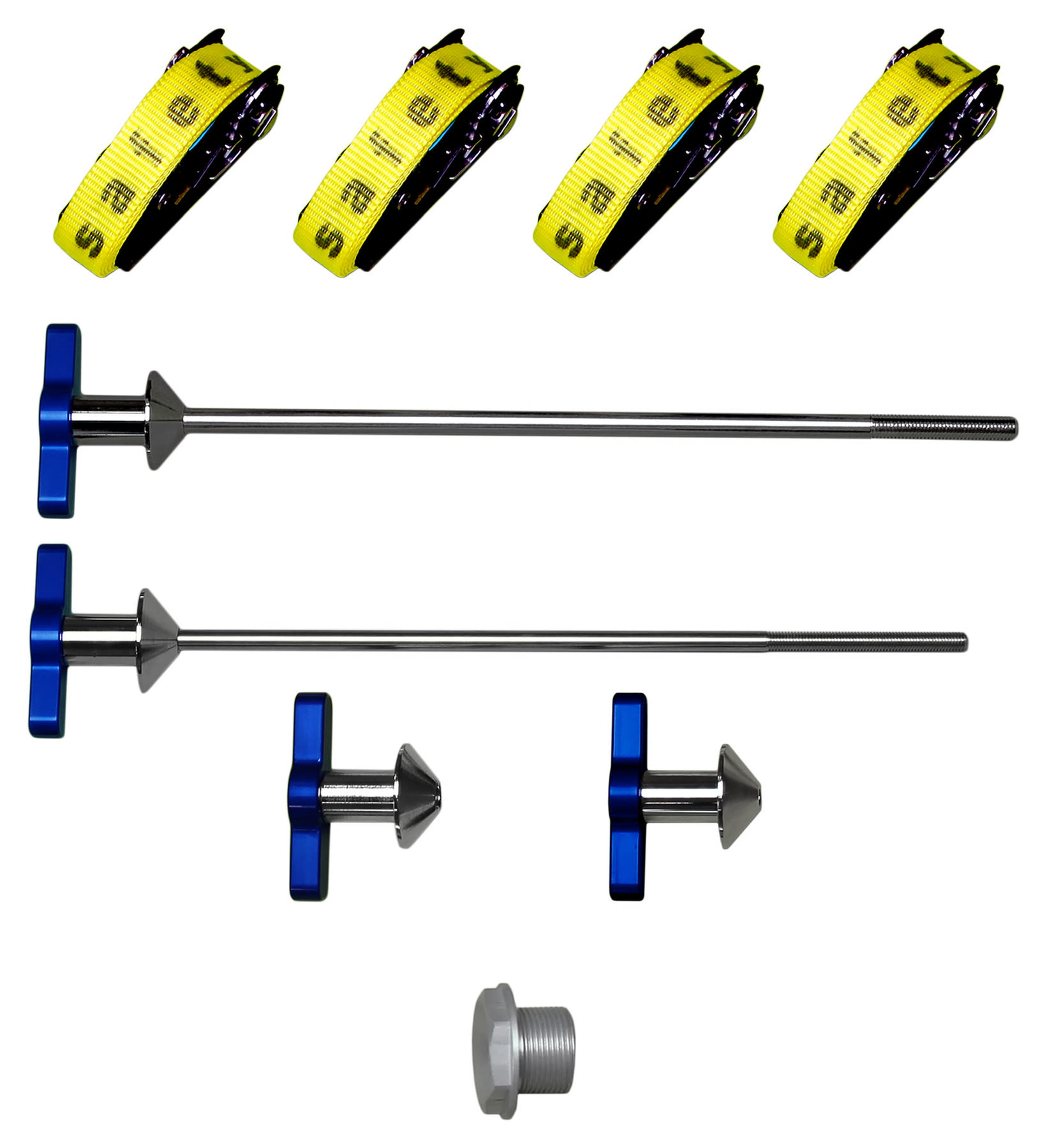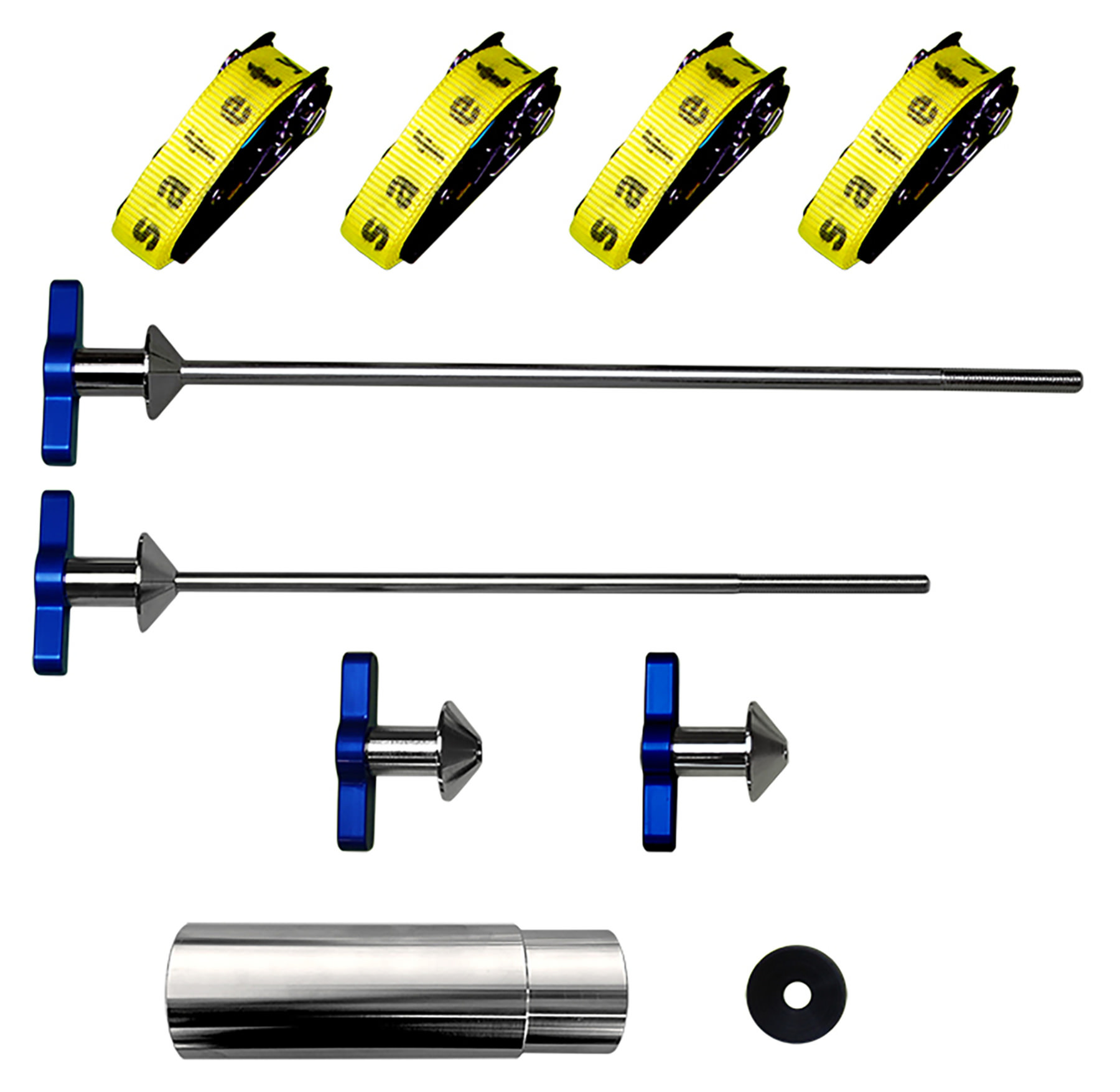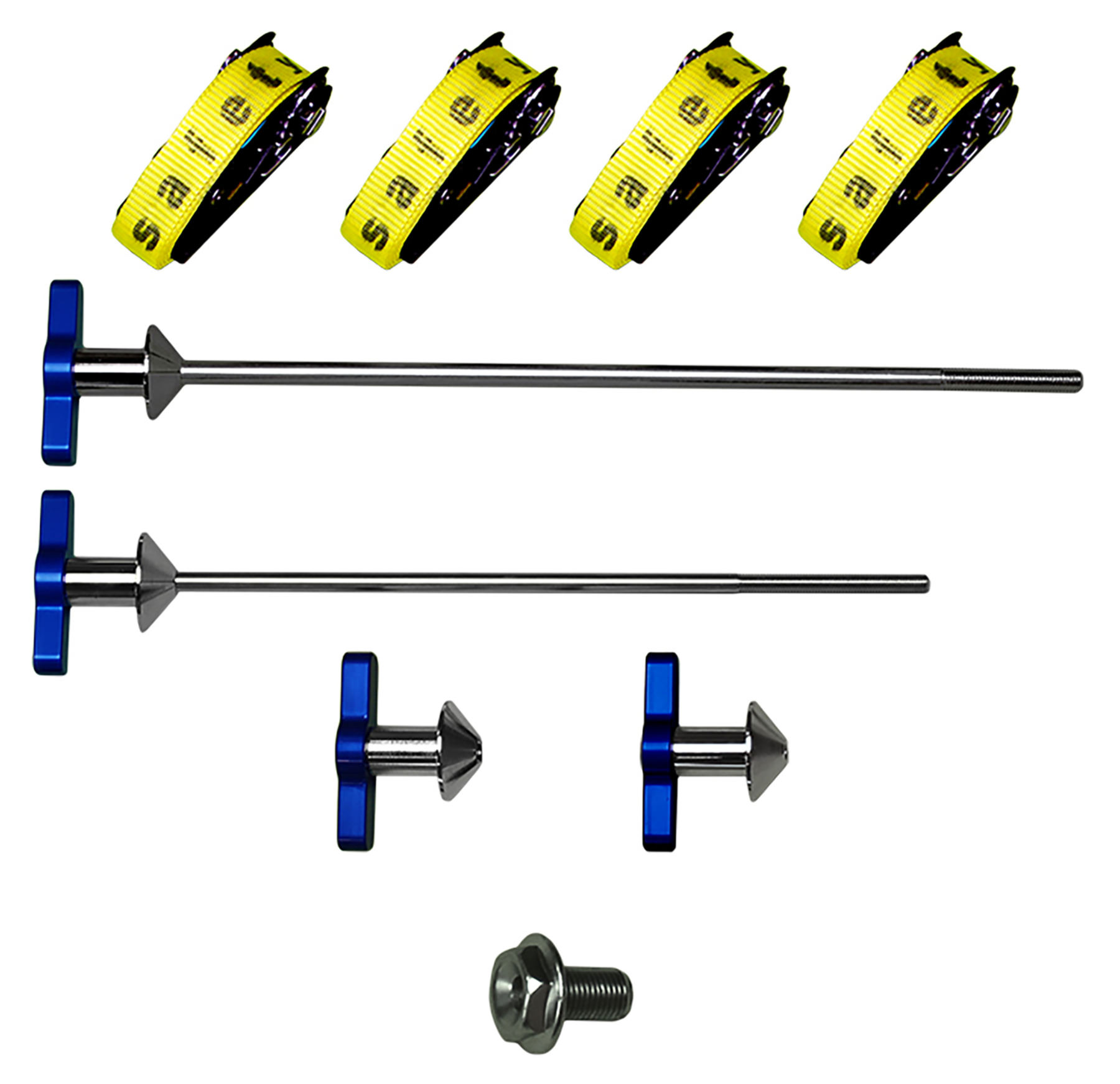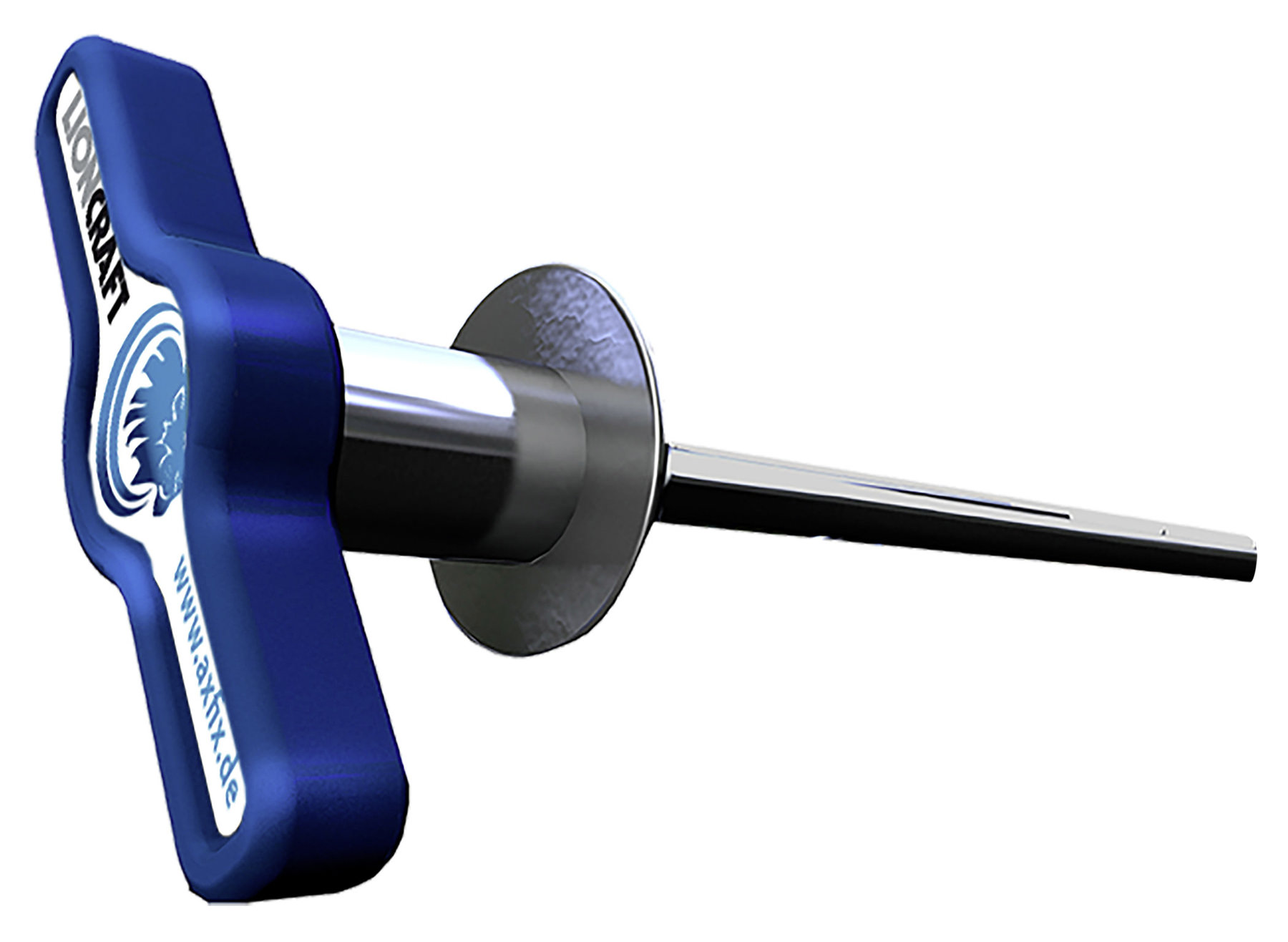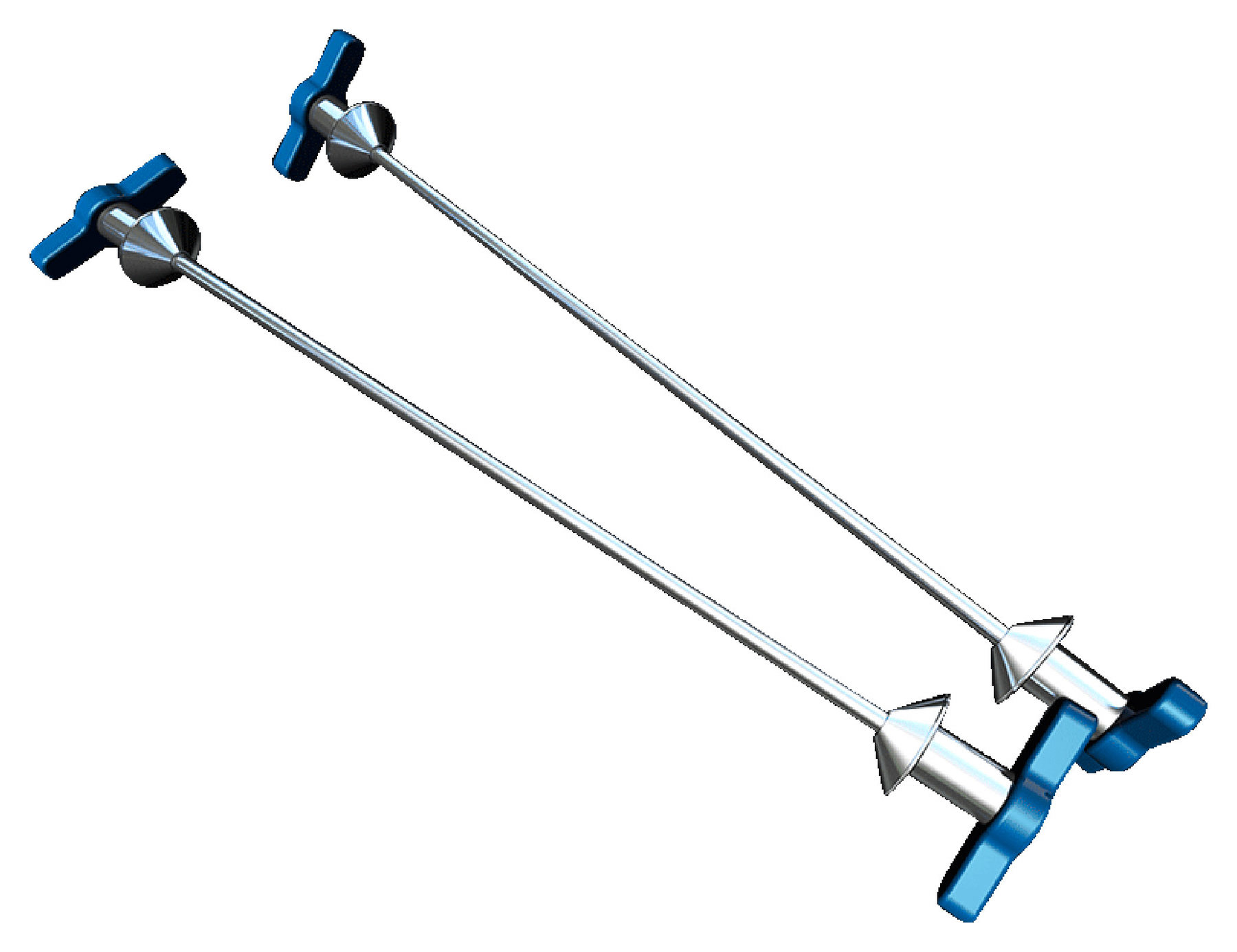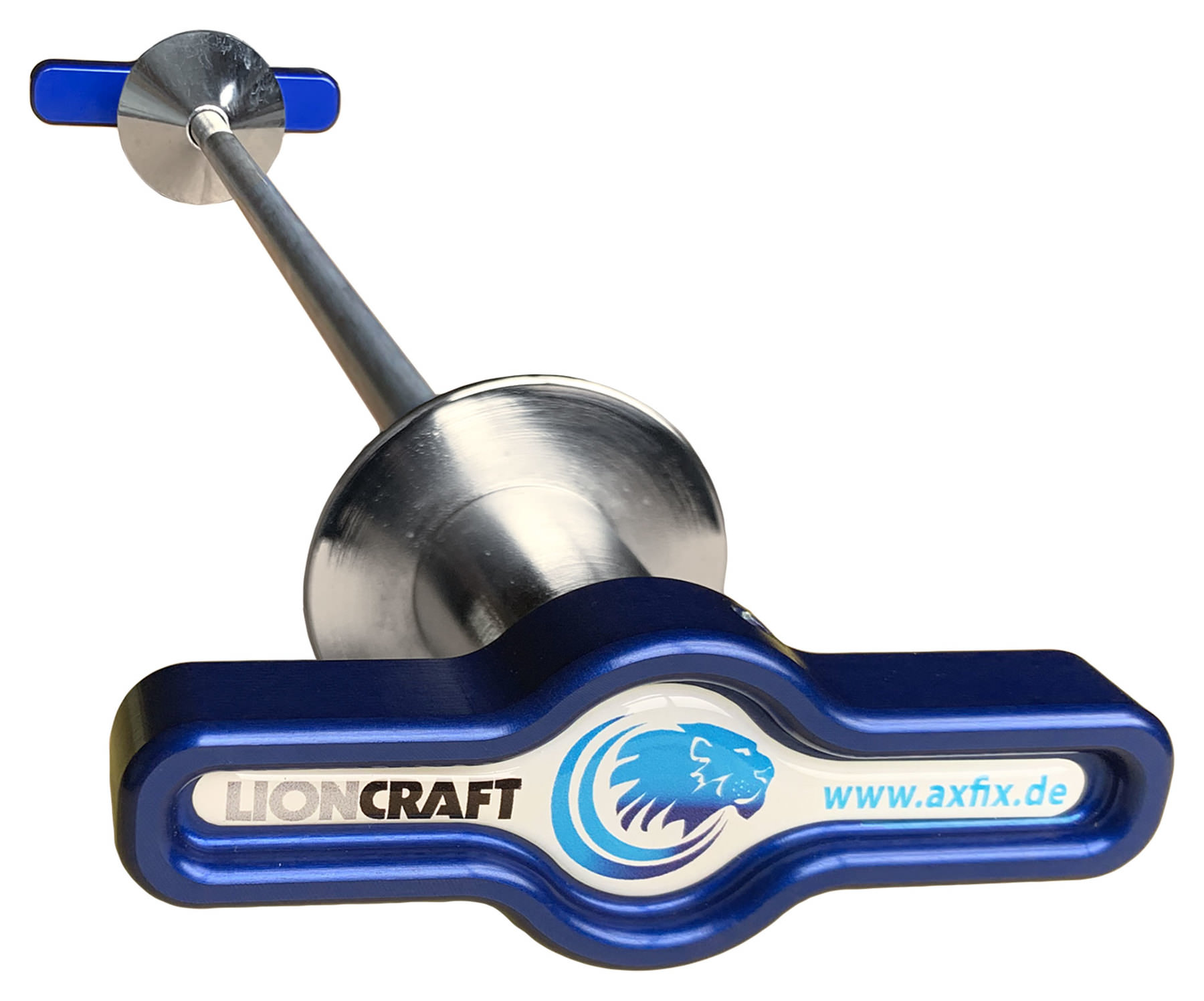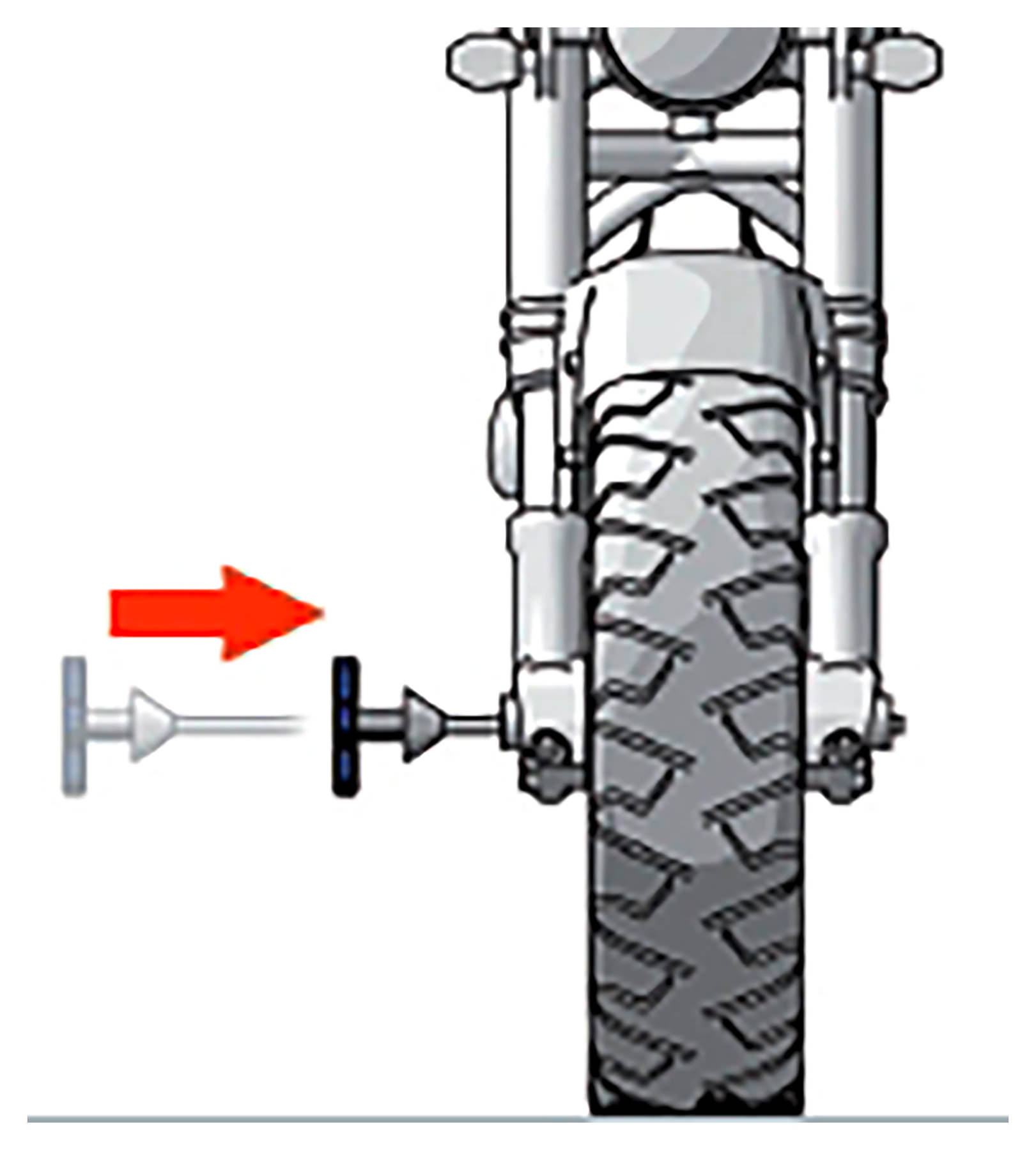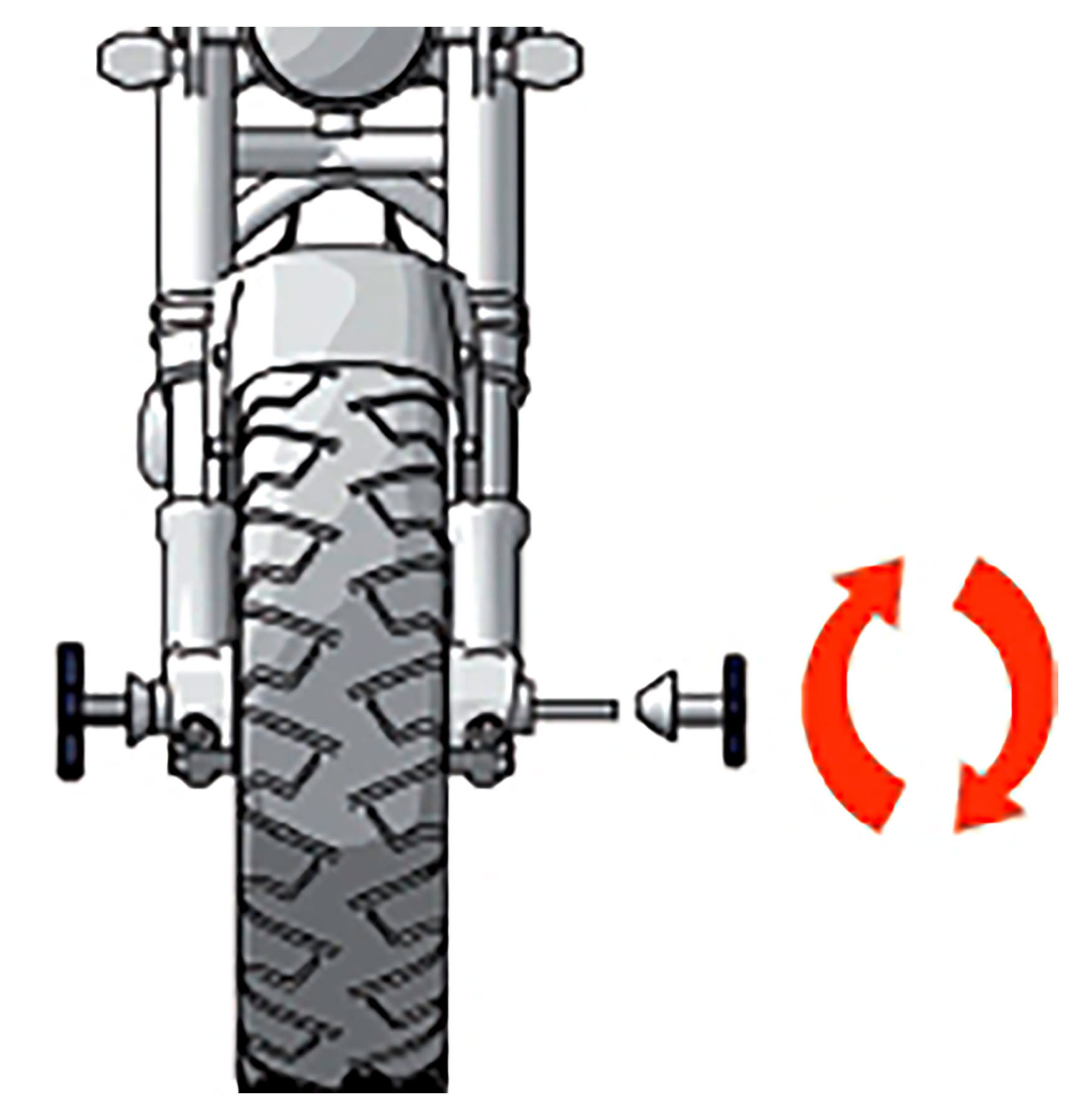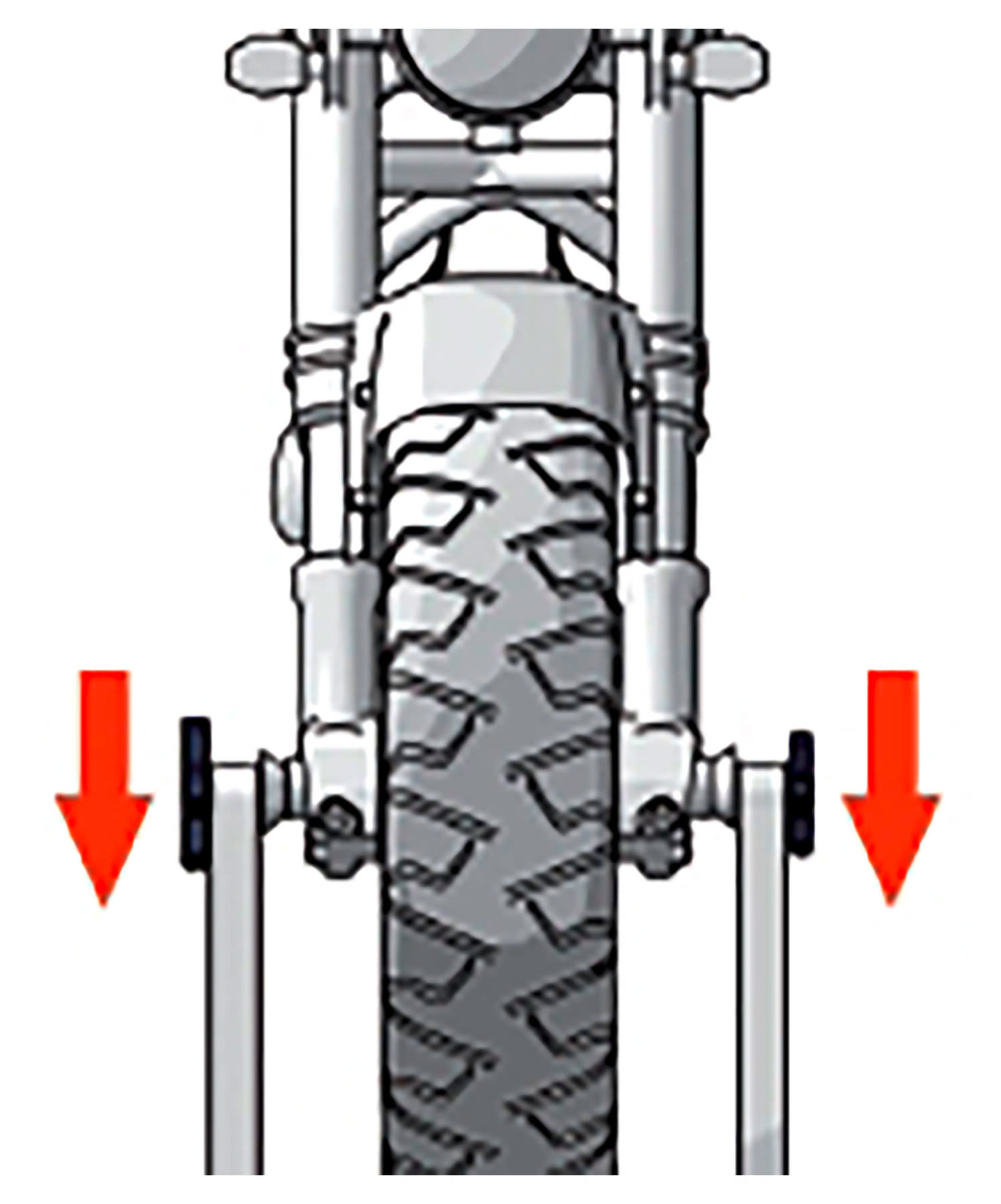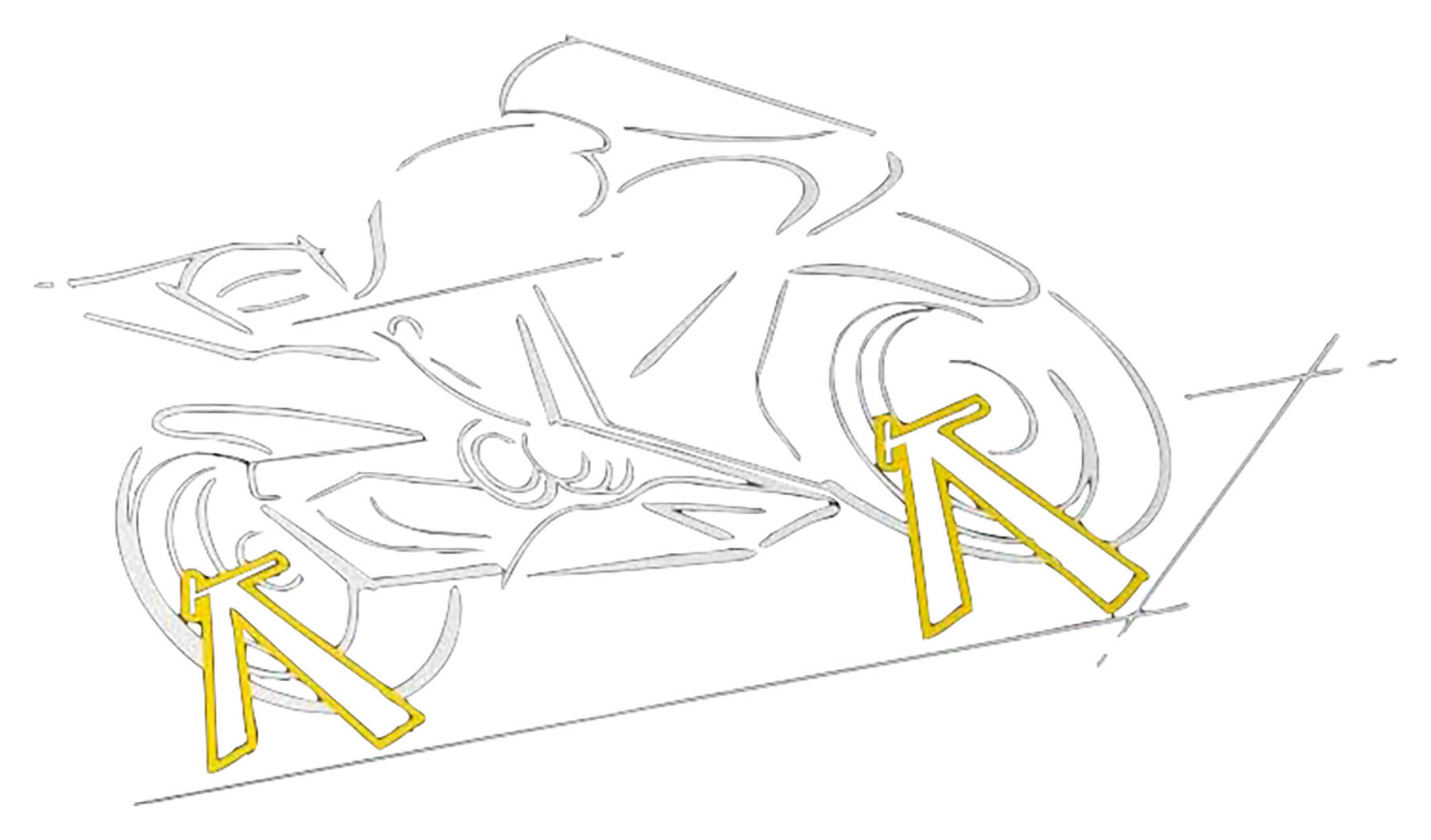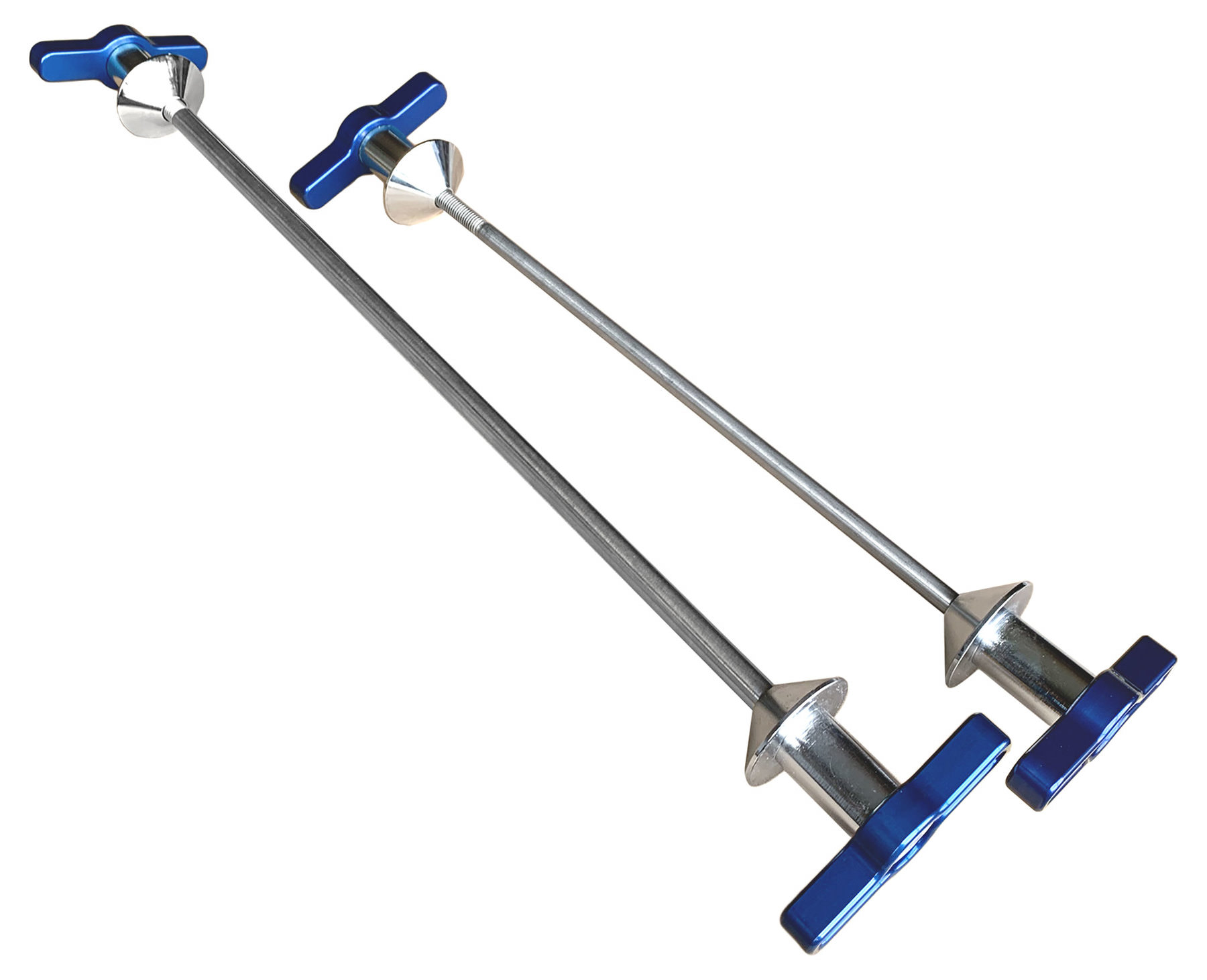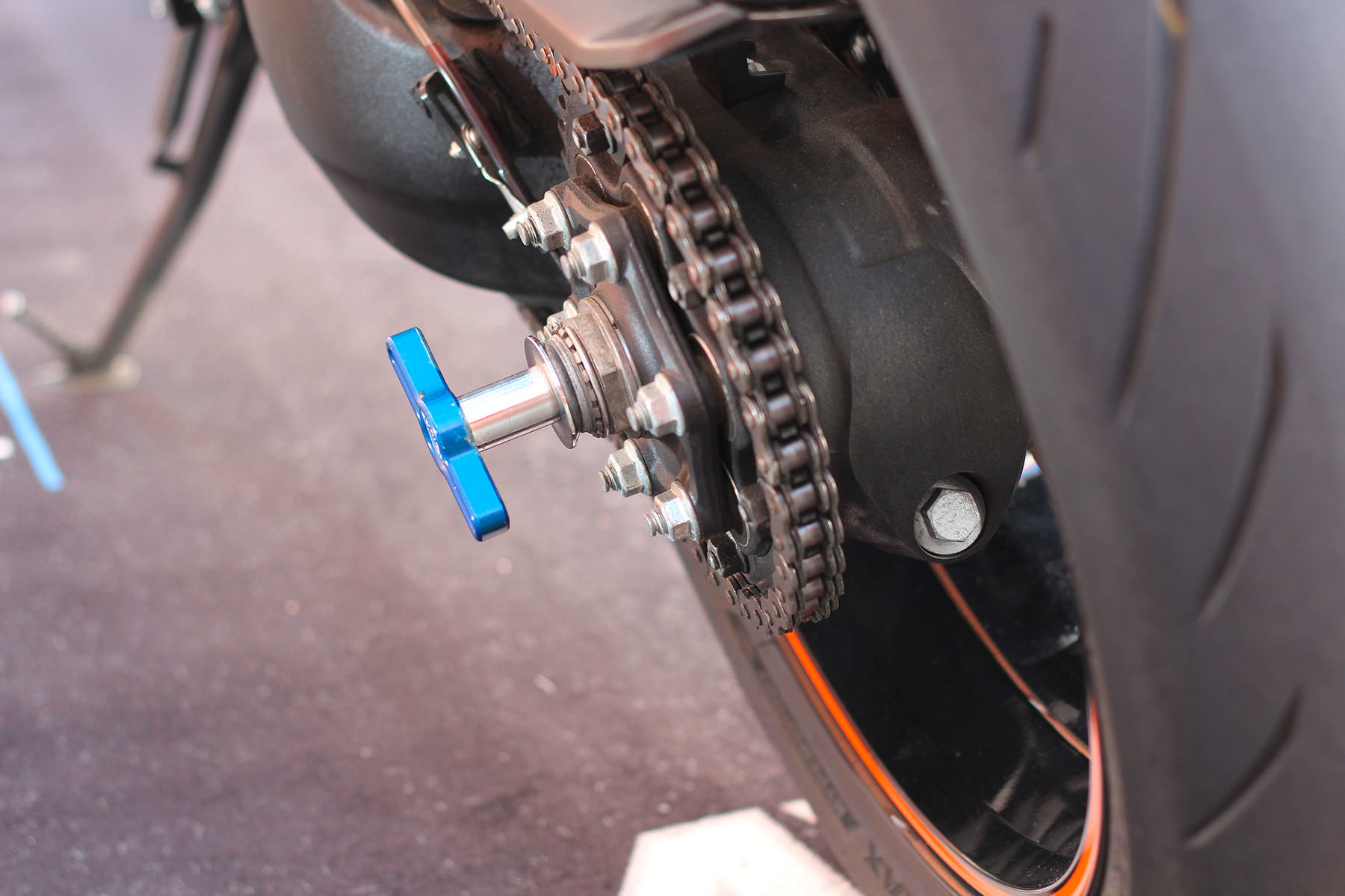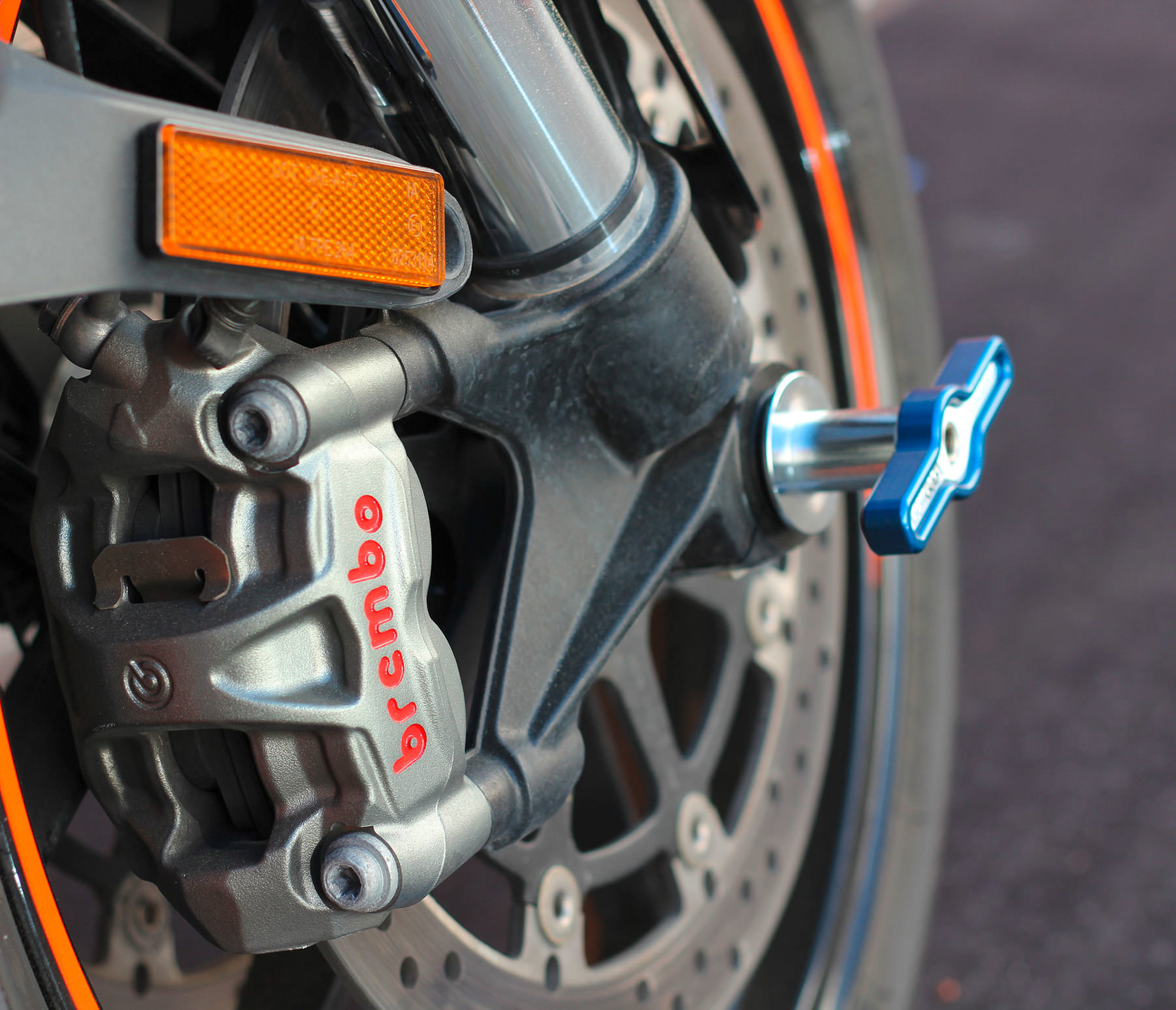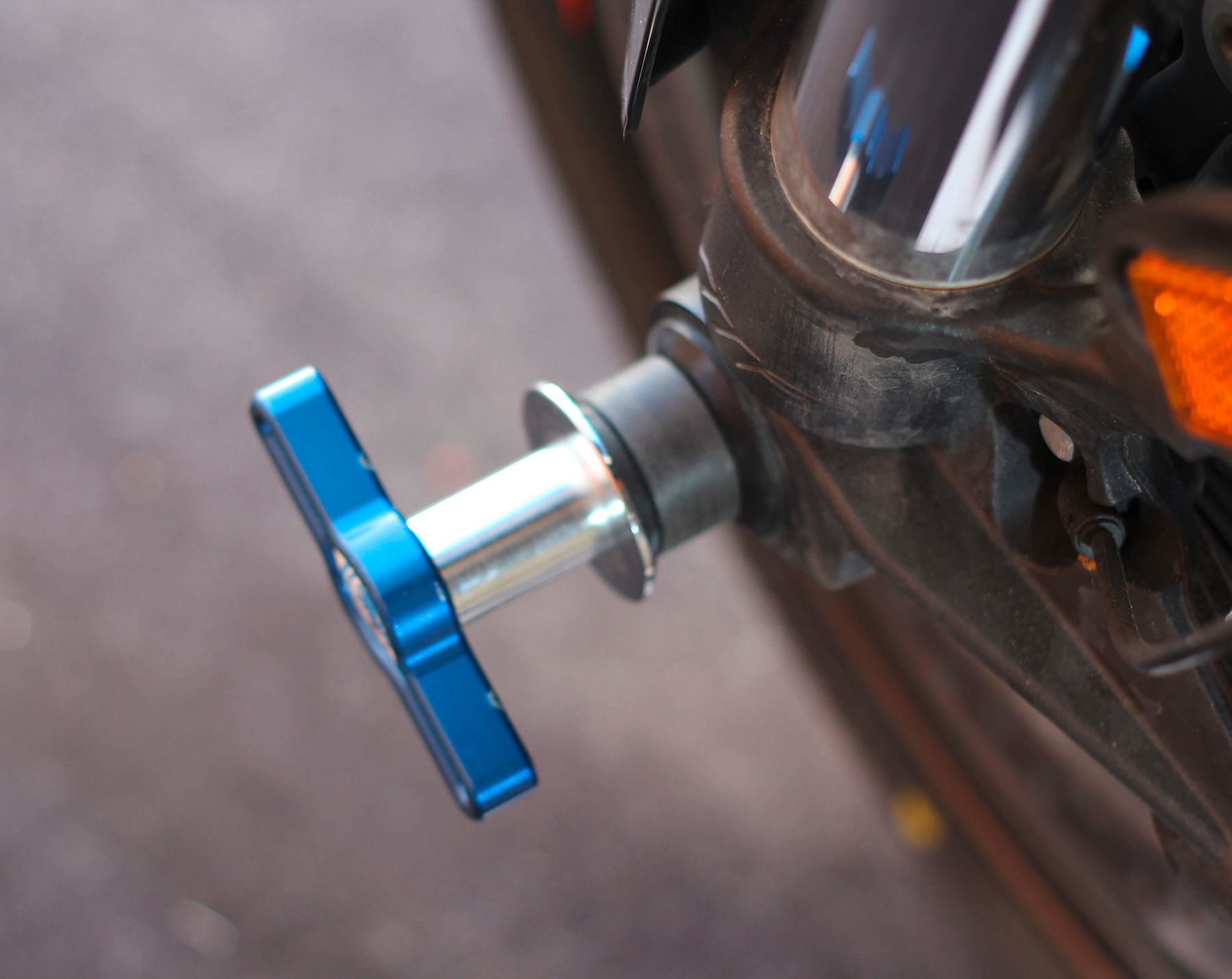 AXFIX TRANSPORT SYSTEM FOR MOTORCYCLES
AXfix_Kurzversion
AXfix transport fastening systems for
motorcycles with hollow axles
Unfortunately, this product is not compatible with this motorcycle.
Unfortunately, this product is not compatible with this motorcycle. You can find the right for the here: .
Free delivery on orders over €199.00
2 year return policy
Fast delivery
AXfix transport fastening systems for
motorcycles with hollow axles
Topic: Motorcycle transport. This can be quite tricky and time consuming until you have your motorcycle safely lashed on the trailer or in the van. Or also quite fast. More precisely: AXfix. Because with the AXfix transport system you have a simple and quick to handle solution at hand. You transport your vehicle safely. With the AXfix transport system, you will always comply with the laws of load securing.
The AXfix transport system works by stabilizing the bike via the hollow axles, which means that the bike is only clamped against the tires. The suspension elements remain freely movable. Your motorcycle stands safely and stably, as there is no remaining travel available for further movements due to e.g. braking and centrifugal forces.
allows the bike to be tensioned without having to pull it into the suspension elements. It is only clamped in the tire
no risk of damage to the chassis, frame parts and handlebars
can be used on most motorcycles with hollow axles, even with cardan and single-sided swingarms
Shafts made of special steel for high tensile and bending strength
hardened clamping cones for high wear resistance
Cone for perfect rust protection hard chrome-plated
simple and space-saving lashing, clamping angle up to 0 degrees
no re-tensioning necessary during transport
no damage to the fairing parts through scrubbing straps
no dangerous pinching of cables, lines or wires
Good to know:
The AXfix transport system always consists of one kit each for front and rear axle, as well as 4 tension belts. That's all you need to lash your vehicle securely on the trailer or in the transporter.
Manufacturer details: AXfix

Clever transport securing device for motorcycles
AXfix is an invention by Matthias Müller. He needed a lashing system that was as simple, space-saving and stable as possible for his race track excursions. And because "Matze" is not only a racing driver but also a graduate engineer, he constructed it himself without further ado. AXfix uses the hollow axles of the motorcycle as fixed points. This eliminates the annoying fumbling with the belt, especially on bikes with fairings. Paint damage is not an issue and the spring elements are not stressed. AXfix is available for many motorcycle models from Aprilia to Yamaha.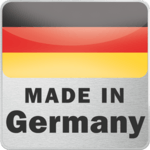 QUALITY MADE IN GERMANY!

By purchasing this item you have chosen a premium-quality product with superior German workmanship. This internationally acknowledged mark of quality means that this product is the result of efficiently coordinated development and production processes, technological expertise, continuous quality controls.
Product
Art. No.
Availability
Price
Actions
AXFIX TRANSPORT SYSTEM - 1290 SUPER DUKE KIT 7
10039186

The item is in stock and will be delivered in 2-5 working days. Note: Stocks are updated online every hour on working days from 7 a.m. to 8 p.m., so there is a good chance that the products are available if they appear online.

Available

€259.90 1
AXFIX TRANSPORT SYSTEM - 790 DUKE KIT 9
10039188

The item is in stock and will be delivered in 2-5 working days. Note: Stocks are updated online every hour on working days from 7 a.m. to 8 p.m., so there is a good chance that the products are available if they appear online.

Available

€249.90 1
AXFIX TRANSPORT SYSTEM - CBR900 RR KIT 23

Important notes

The screw of the front axle must be exchanged once for the enclosed banjo bolt

10039193

The product will be ordered from the manufacturer for you. Depending on availability, longer delivery times are also possible. We'll let you know if that's the case. You can of course cancel your delivery at any time free of charge.

Available in 7-21 days

€249.90 1
AXFIX TRANSPORT SYSTEM - GT1000 KIT 26
10039196

The product will be ordered from the manufacturer for you. Depending on availability, longer delivery times are also possible. We'll let you know if that's the case. You can of course cancel your delivery at any time free of charge.

Available in 7-21 days

€229.90 1
AXFIX TRANSPORT SYSTEM - R NINET KIT 21
10039191

The item is in stock and will be delivered in 2-5 working days. Note: Stocks are updated online every hour on working days from 7 a.m. to 8 p.m., so there is a good chance that the products are available if they appear online.

Available

€289.90 1
AXFIX TRANSPORT SYSTEM - RC 8 KIT 8

Important notes

The screw of the front axle must be exchanged once for the enclosed banjo bolt

10039187

The product will be ordered from the manufacturer for you. Depending on availability, longer delivery times are also possible. We'll let you know if that's the case. You can of course cancel your delivery at any time free of charge.

Available in 7-21 days

€249.90 1
AXFIX TRANSPORT SYSTEM - T-MAX 530/560 KIT 28
10043113

The product will be ordered from the manufacturer for you. Depending on availability, longer delivery times are also possible. We'll let you know if that's the case. You can of course cancel your delivery at any time free of charge.

Available in 7-21 days

€249.90 1
AXFIX TRANSPORT SYSTEM - TIGER 1200/EXPLOR. KIT 27
10043111

The item is in stock and will be delivered in 2-5 working days. Note: Stocks are updated online every hour on working days from 7 a.m. to 8 p.m., so there is a good chance that the products are available if they appear online.

Available

€294.90 1
AXFIX TRANSPORT SYSTEM - VAR. HONDA/YAMAHA KIT 4

Important notes

The screw of the front axle must be exchanged once for the enclosed banjo bolt

10039178

The item is in stock and will be delivered in 2-5 working days. Note: Stocks are updated online every hour on working days from 7 a.m. to 8 p.m., so there is a good chance that the products are available if they appear online.

Available

€249.90 1
AXFIX TRANSPORT SYSTEM - VAR. MANUFACTURERS KIT 1

Important notes

BMW R 1200 GS/RT/G 310 (type K50/51/52): Central bolt on the front axle must be removed for transport.

10039175

The item is in stock and will be delivered in 2-5 working days. Note: Stocks are updated online every hour on working days from 7 a.m. to 8 p.m., so there is a good chance that the products are available if they appear online.

Available

€229.90 1
AXFIX TRANSPORT SYSTEM - VARIOUS BMW KIT 20

Important notes

BMW R 1200 GS/RT/G 310 (type K50/51/52): Central bolt on the front axle must be removed for transport.

10039189

The item is in stock and will be delivered in 2-5 working days. Note: Stocks are updated online every hour on working days from 7 a.m. to 8 p.m., so there is a good chance that the products are available if they appear online.

Available

€279.90 1
AXFIX TRANSPORT SYSTEM - VARIOUS DUCATI KIT 2
10039176

The item is in stock and will be delivered in 2-5 working days. Note: Stocks are updated online every hour on working days from 7 a.m. to 8 p.m., so there is a good chance that the products are available if they appear online.

Available

€259.90 1
AXFIX TRANSPORT SYSTEM - VARIOUS DUCATI KIT 3
10039177

The item is in stock and will be delivered in 2-5 working days. Note: Stocks are updated online every hour on working days from 7 a.m. to 8 p.m., so there is a good chance that the products are available if they appear online.

Available

€279.90 1
AXFIX TRANSPORT SYSTEM - VARIOUS HONDA KIT 5

Important notes

The screw of the front axle must be exchanged once for the enclosed banjo bolt

10039179

The item is in stock and will be delivered in 2-5 working days. Note: Stocks are updated online every hour on working days from 7 a.m. to 8 p.m., so there is a good chance that the products are available if they appear online.

Available

€254.90 1
AXFIX TRANSPORT SYSTEM - VARIOUS KAW/SUZ KIT 22
10039192

The item is in stock and will be delivered in 2-5 working days. Note: Stocks are updated online every hour on working days from 7 a.m. to 8 p.m., so there is a good chance that the products are available if they appear online.

Available

€229.90 1
AXFIX TRANSPORT SYSTEM - VARIOUS KTM KIT 25

Important notes

The screw of the front axle must be exchanged once for the enclosed banjo bolt

10039195

The item is in stock and will be delivered in 2-5 working days. Note: Stocks are updated online every hour on working days from 7 a.m. to 8 p.m., so there is a good chance that the products are available if they appear online.

Available

€249.90 1
AXFIX TRANSPORT SYSTEM - VARIOUS MAKERS KIT 24
10039194

The item is in stock and will be delivered in 2-5 working days. Note: Stocks are updated online every hour on working days from 7 a.m. to 8 p.m., so there is a good chance that the products are available if they appear online.

Available

€229.90 1
AXFIX TRANSPORT SYSTEM - VARIOUS MV AGUSTA KIT 6
10039185

The product will be ordered from the manufacturer for you. Depending on availability, longer delivery times are also possible. We'll let you know if that's the case. You can of course cancel your delivery at any time free of charge.

Available in 7-21 days

€279.90 1